---
What's Groovy

⤞ Escaping into nature with a mix of top-notch restaurants and a luxurious day spa
⤞ Driving across the whole island in just 30 minutes
⤞ Spotting wildlife
---
1. Stay at an airbnb and get to know the Islanders.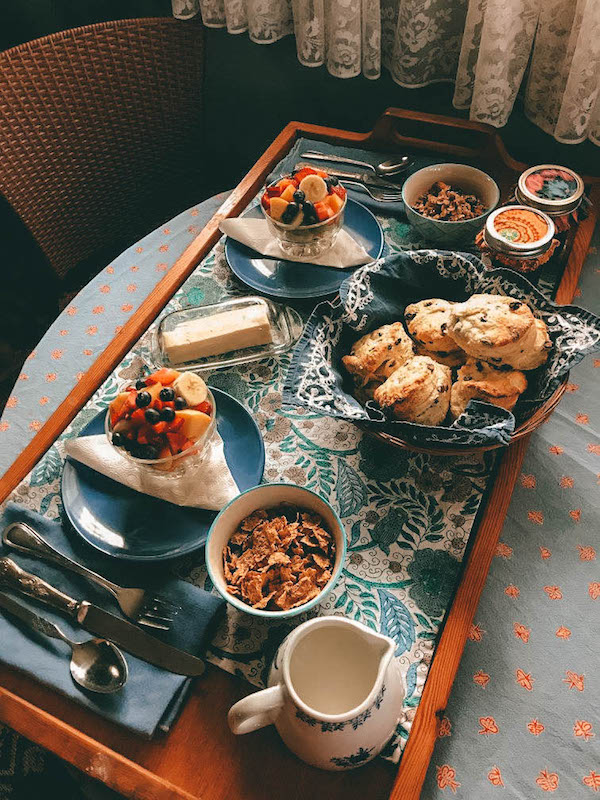 There are many airbnbs located on the island, which are a good value at around $130 CAD per night. We stayed at the Blackberry Patch B&B, which is an old recording studio turned into a private cabin. It included a delicious homemade breakfast to start off your morning.
2. Treat yourself to the spa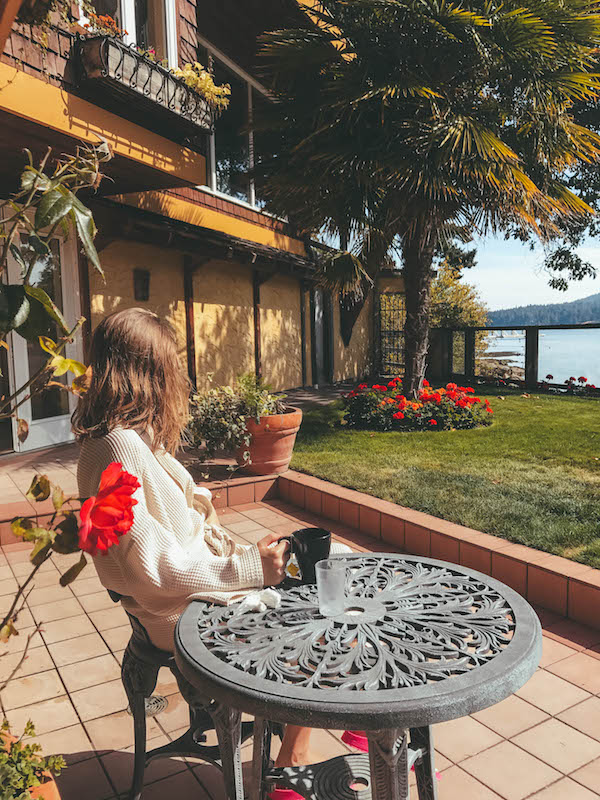 Madrona del Mar Spa is a beautiful and secluded spa set on the oceanfront. We booked their Blueberry Bliss Experience, which focuses on indigenous and natural ingredients. This 2.5 spa package included a 30-minute blueberry sugar body polish, 60-minute blueberry smoothie body masque, and a 60-minute massage. It isn't one of those body scrubs and masques where you have to stand up after in a dazed state and shower it all off; they have a multi-jet spray shower they use that showers you while you are laying down!
Sitting along the oceanfront with a hot tea after my treatment was a very relaxing moment.
3. Eat dinner at Pilgrimme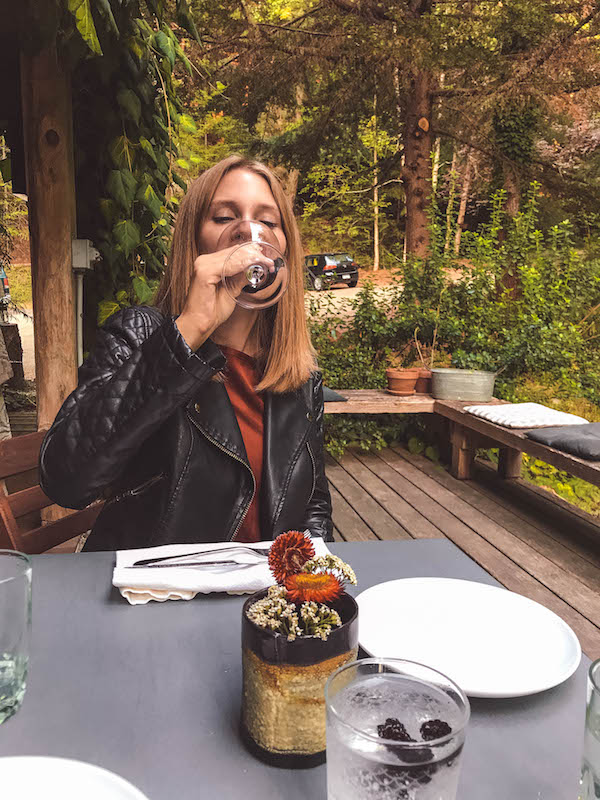 Pilgrimme is an intimate restaurant out in the Galiano forest. In 2015 it was named the 3rd best new restaurant in Canada by Enroute Air Canada. Pilgrimme focuses on farm-to-table ingredients found in the woods, sea, and local gardens. The chef, McCleery, spent a season in the kitchen of the world renowned Noma restaurant located in Copenhagen, Denmark!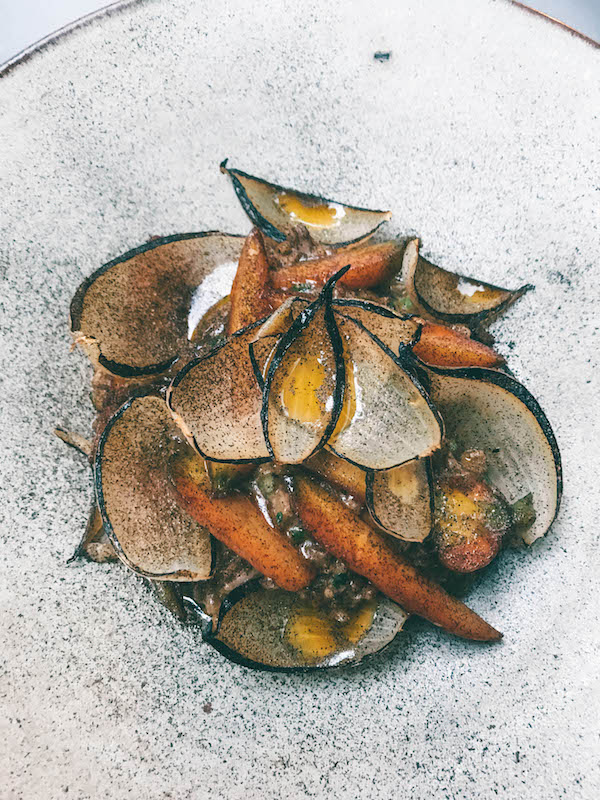 4. Make the trek out to Dionisio Point to spot wildlife and cool rock formations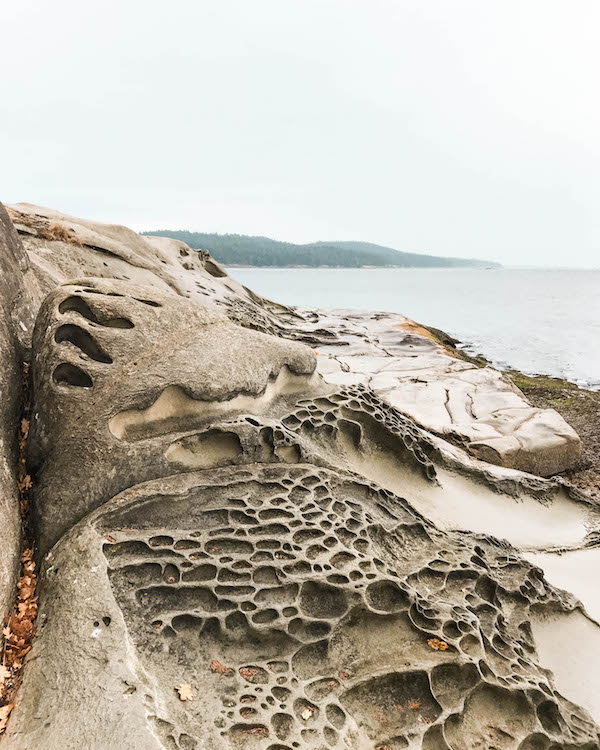 On the Northeast tip of the island lies Dionisio Point Provincial park, which has incredible sculpted sandstone shelves and plenty of wildlife. It's only accessible by boat or kayak, however there's a way to get there by parking your car and walking by foot. Take Bodega Beach drive as far as you can go by car until you come up to a closed gate. Park the car here and it's about an hour walk along the rest of the road to the park. The journey is worth it to this remote part of the island. If you're feeling adventurous, walk-in camping is available.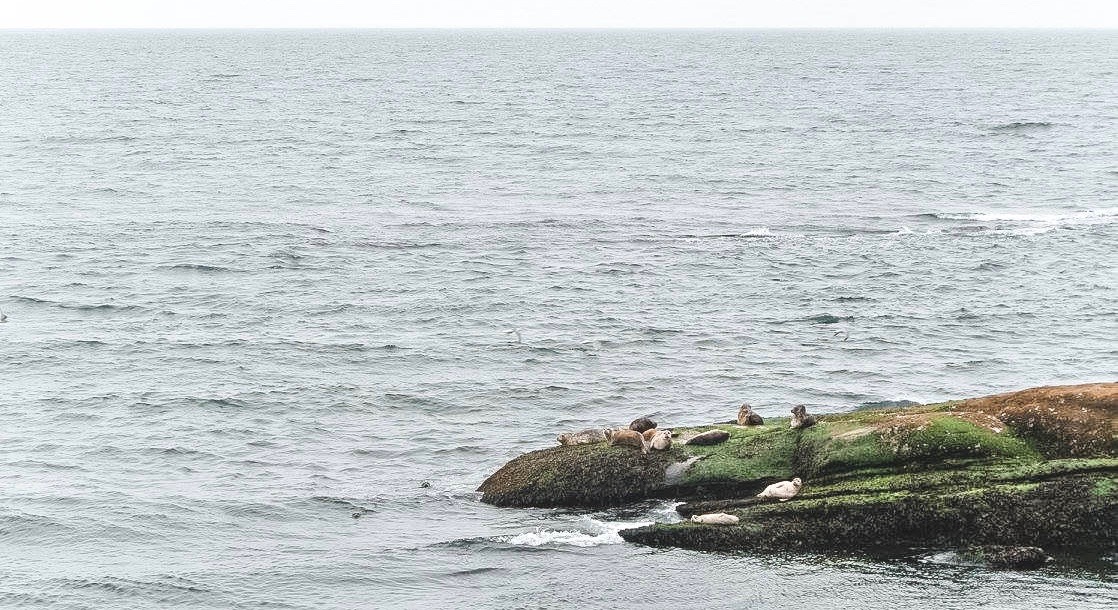 5. Eat lunch at The Crane and Robin along Montague Harbour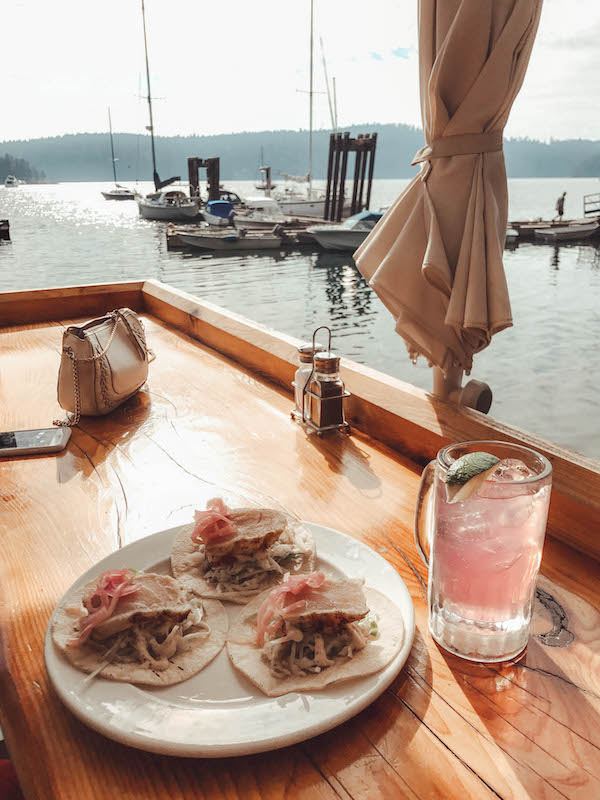 The Crane and Robin is a great spot to grab a bite to eat while overlooking the harbor on their outdoor patio. They have delicious tacos, local BC wines and beers, sustainable seafood, and vegan options.
To get to Galiano Island from Vancouver
Give yourself an hour to get to the Tsawwassen Ferry Terminal by car. Reservations are highly recommended during peak summer times. The ferry ride is 1 hour.
If you wish to rent a car once you're on the island, you can rent a SmartCar at the Galiano Oceanfront Inn & Spa. The rental is $45 for 4 hours or $80 for 8 hours.