---
What's Groovy

⤞ Walking through immaculate streets admiring soviet architecture and grandiose monuments
⤞ Hanging out amongst Moscow's creatives at unique art spaces
⤞ Translating the Cyrillic alphabet on the go with an inexpensive 4G sim card
⤞ Enjoying reliable metro transit through a multitude of stunning metro stations
---
1. Eat at Cafe Bosco overlooking the Red Square and escape the crowds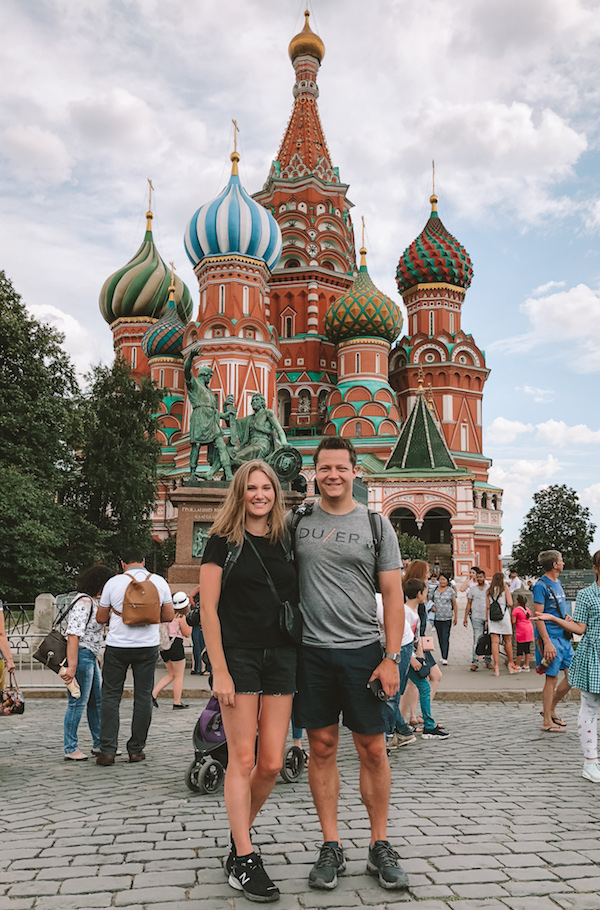 On our first day we took the metro down to the Red Square to see St. Basil's Cathedral, which was on the top of my list. I always thought it looked like a beautiful Disney castle and had it pinned to my "to see" travel board for years. It turned out to be as beautiful in real life as the pictures. It was just as incredible to set foot in the Red Square, a place of such historical significance.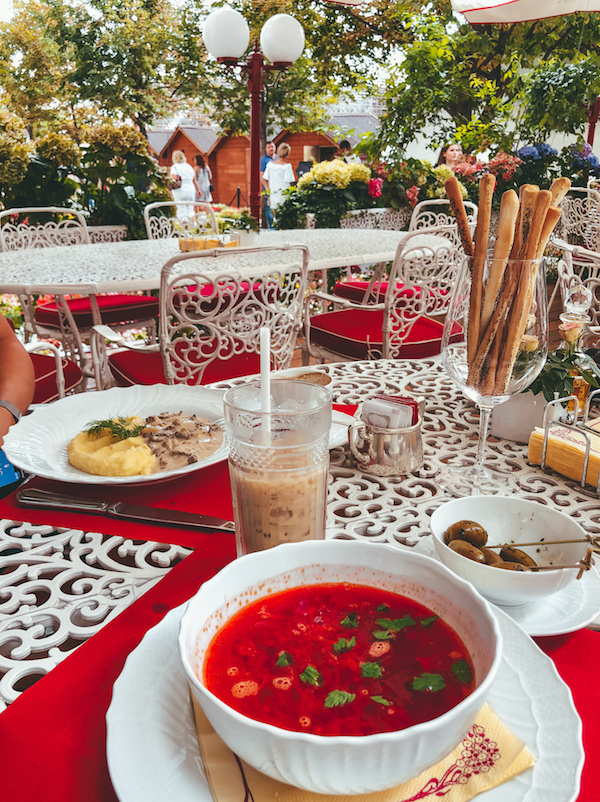 To escape the crowds, we stopped in for lunch at Cafe Bosco. They have an outdoor patio decorated with flowers and waiters dressed in suits. We ordered the traditional Russian cuisine at the back of the menu and it didn't disappoint! Ari ordered the beef stroganoff, which he said was the best of his life. I ordered the borscht, a soup made from beets and cabbage in a beef broth. I mixed in a dollop of sour cream and I was in my happy place.
2. Explore the ArtPlay Neighbourhood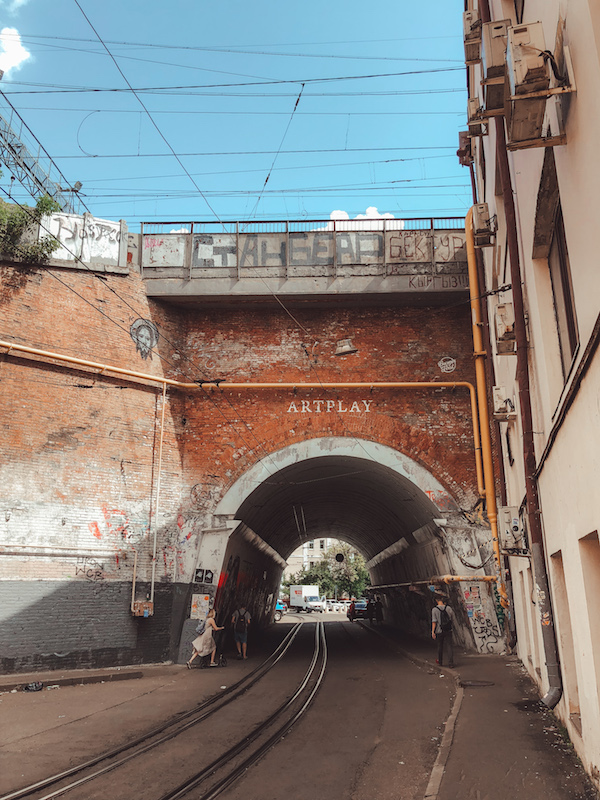 We loved walking around Artplay, one of the first creative clusters in Moscow. In a past life, it used to be a rough industrial area with factories that produced wine, but is now filled with eclectic looking design studios, artist studios, and cafes. We spotted a beautiful hidden patio and came across FruitsAndVeges, a vegan food cafe. Its quirky layout and asymmetric tables welcome you to sit down with a book or your laptop. We ordered a delicious falafel pita, a few coffees and chilled there for a couple of hours.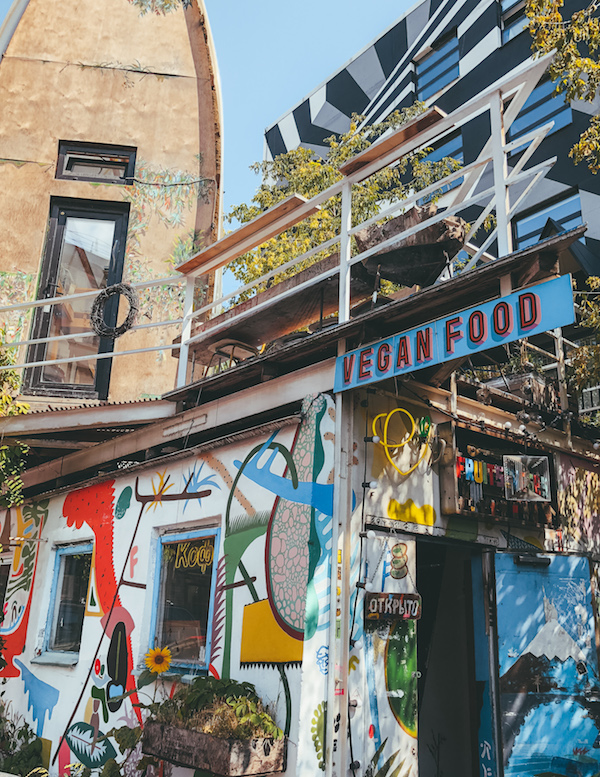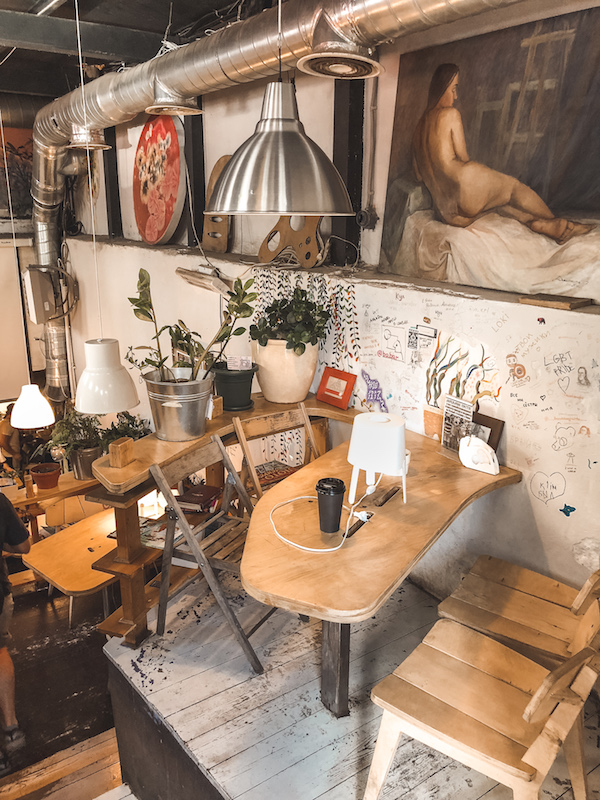 3. Peek Inside The Kremlin Walls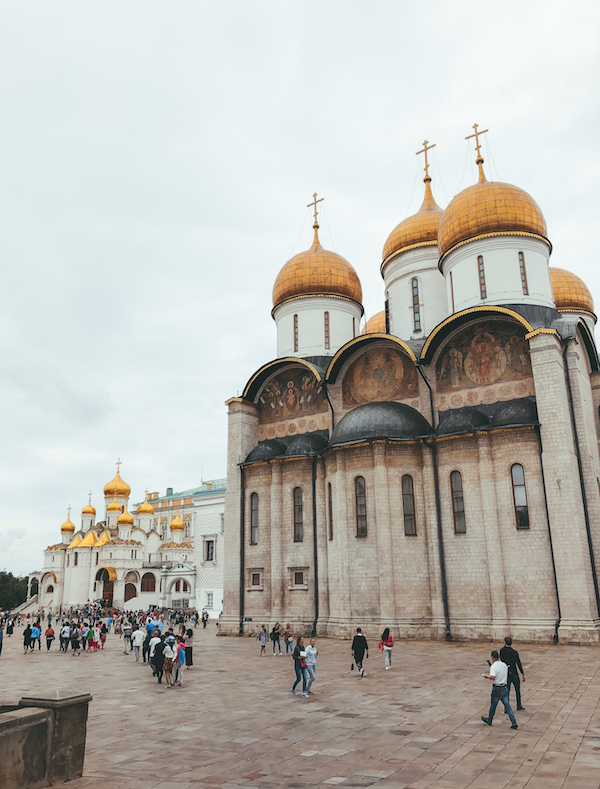 Although touristy, getting an inside look of the Kremlin should be on your list. Inside the largest fortress in Russia you'll see beautiful historical cathedrals, where Putin works, and the former residence of the Russian Tsars
If you're looking to visit on the cheap, we recommend buying tickets online so you can skip the line. Pick up a map and start exploring on your own; prior research into each building will pay off. We decided to get a private tour guide through MoscowMe,  since we don't know much about Russian culture.  We were thankful for our knowledgeable and english speaking guide Kirill. A private tour cost us $62 USD each.
4. Experience an Authentic Siberian Banya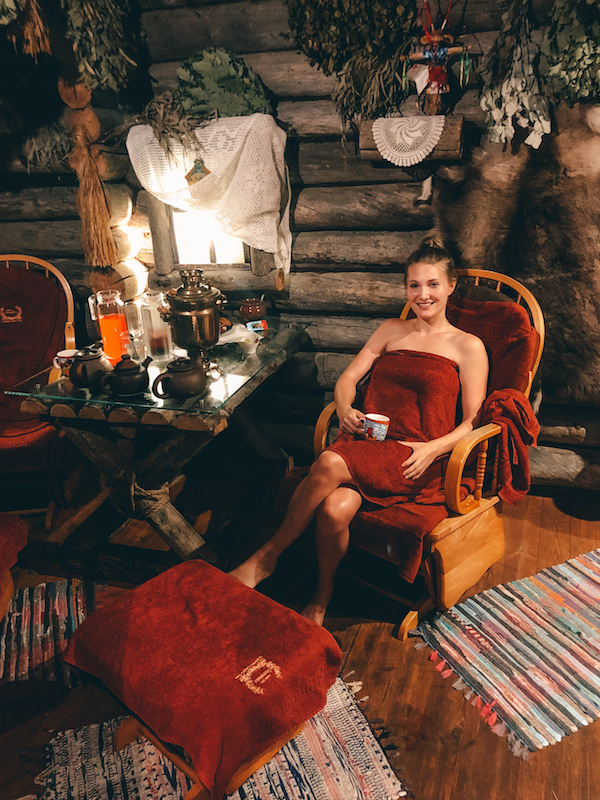 We were looking into experiencing a Banya, a detoxifying Russian sauna where you're brushed with a bundle of birch, linden, and oak brooms. Sanduny first caught our eye, the oldest bathhouse in Russia founded in 1808, but weren't sold on having to separate into different gender pools. Ari discovered a Banya nearby, Bannyy Dom Stoleshniki. It appeared to be a more intimate Banya and had stunning pictures online. We were wary, however, since we couldn't find any English reviews, no Tripadvisor reviews, and the package we desired was quite above our budget.
We decided to take a visit there to check it out first. We were greeted by incredibly kind ladies originally from Siberia. The establishment was beautiful inside just like the pictures. We were sold. We made an appointment for the next day for the Altai Package.
Our experience was unforgettable. We lay down in a sauna on a canopy of fir branches, while being brushed with the brooms. It smelled like a forest in there! We then took a soak in cold and hot wooden barrels mixed with herbs and berries. Throughout the process we took breaks laying in the hayloft with sounds of birds chirping and sipped tea with Siberian honey. To top it off I had a 30-minute honey massage and Ari had a body scrub. It felt like heaven!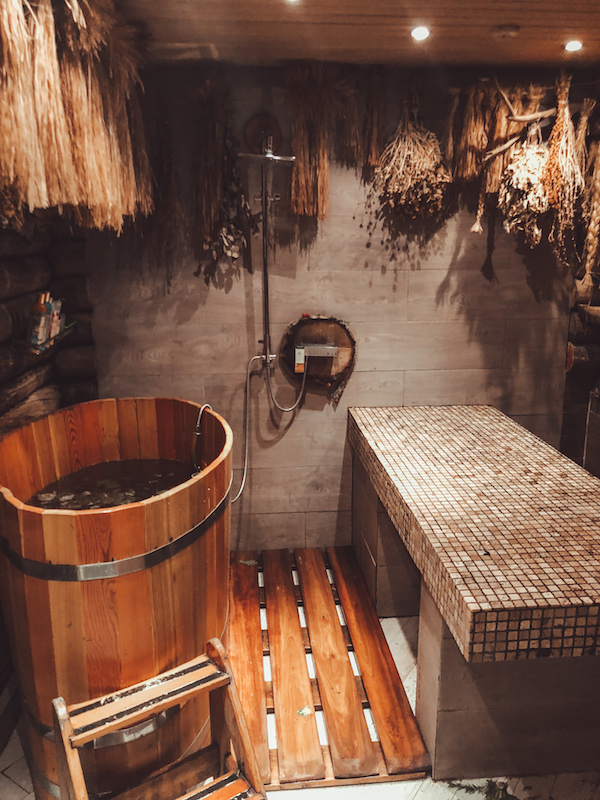 5. Hangout among creatives at Red October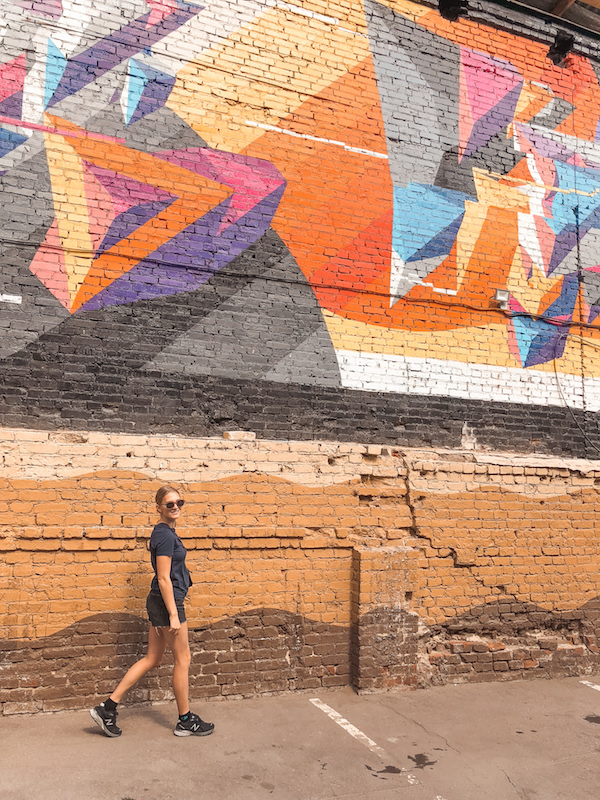 Red October is a derelict chocolate factory turned creative space in the heart of Moscow along the Moskva River. Like ArtPlay, it's filled with artist studios, coffee shops, bars, and design boutiques. We were there during the day time, but heard it's the perfect place to watch the sunset and listen to some good tunes.
We first stopped in at Strelka for lunch overlooking the river on their rooftop patio. We shared a tuna burger seared to perfection with a delightful sauce. Behind Strelka Bar is a open creative space under a large tent with long tables, couches and charging stations you can hangout at. If you're looking to eat on a budget, there's a walk up café located here. We sipped tea and ate a couple of hot dogs.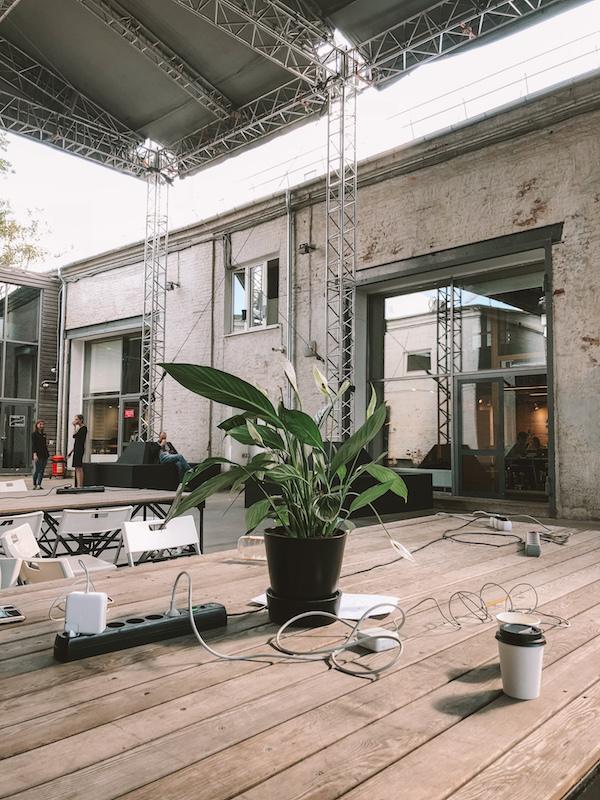 6. Rent bikes at Gorky park and stop for a picnic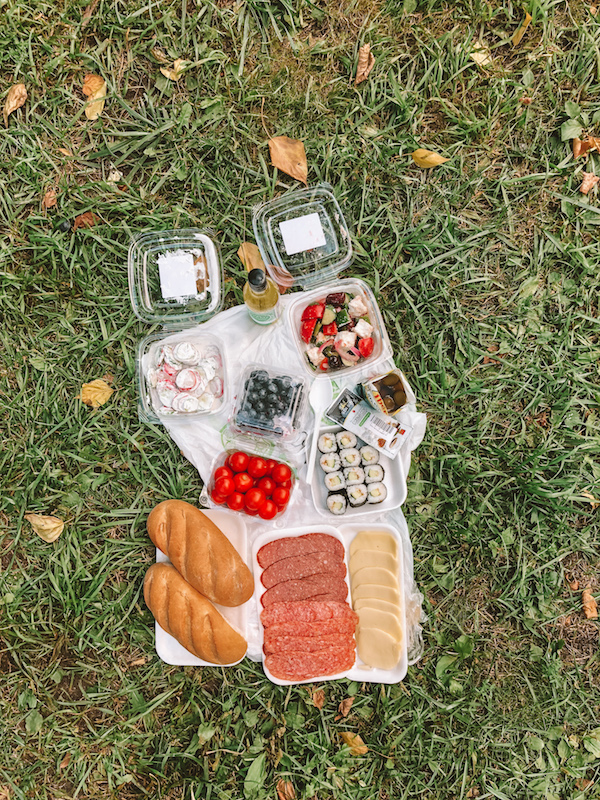 There's a bike share program called Velobike all around the city. The catch is you need to have a Russian phone number to use it. We luckily bought ultra cheap sim cards ($7/week for 15 GB!), which came with Russian phone numbers. It was simple to create an account right there at the bike share station.
With Velobike you can purchase a day pass for 150 rubles ($2.25 USD) however, you can only use the bike at 30 minutes at a time or you will be charged extra. It's cheap to rent the bike for two hours (an additional 100 rubles), but after that the price starts to ramp up significantly. After two hours you're charged an additional 450 rubles, and three hours, 1000 rubles, up to a maximum of 1500 rubles for 24 hours.
We loaded up on some picnic food at a grocery market, picked up our bikes, and rode to Gorky Park, the first park in Russia dedicated to culture and recreation. The park is huge and there's many events going on there. We rode by a beach volleyball tournament, numerous cafes and interesting gardens. We found a great picnic spot in the grass near a fountain and enjoyed our lunch.
We dropped our bikes off at another velobike station to avoid extra charges. Unfortunately, we took them back 5 minutes past the 2 hour mark, so were charged the additional 450rubles, rather than 100 rubles.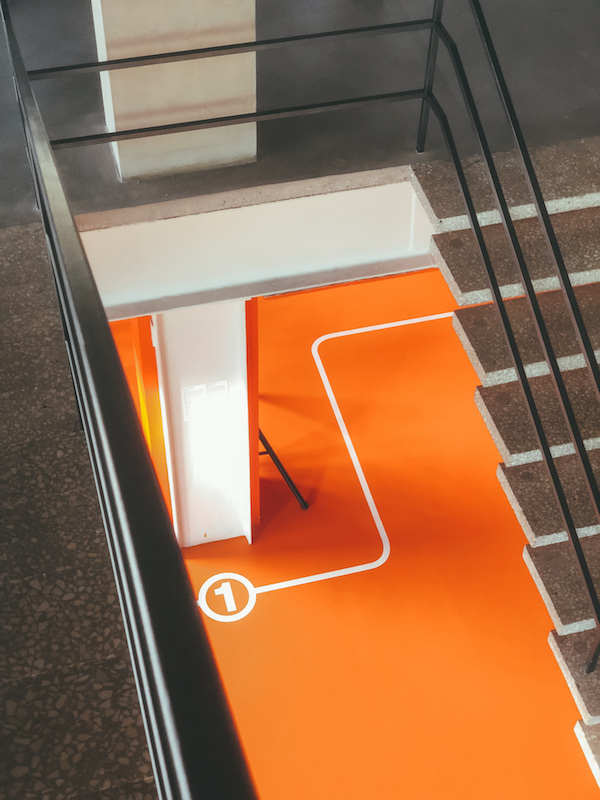 While strolling back to our hostel we stopped in at Garage, a contemporary art museum located on the edge of the park. The Soviet building was once home to Vrema Goda café (1968), a progressive café established in 1968 where people sipped cocktails and listened to jazz or hung out with their children and ate ice cream while observing the nature outside. We checked out the exhibitions which cost 500 rubles per ticket (7.50 USD). Afterwards we hung out at the outdoor café and drank two bottles of sparkling water with lemon.  
7. Sip your drink of choice and people watch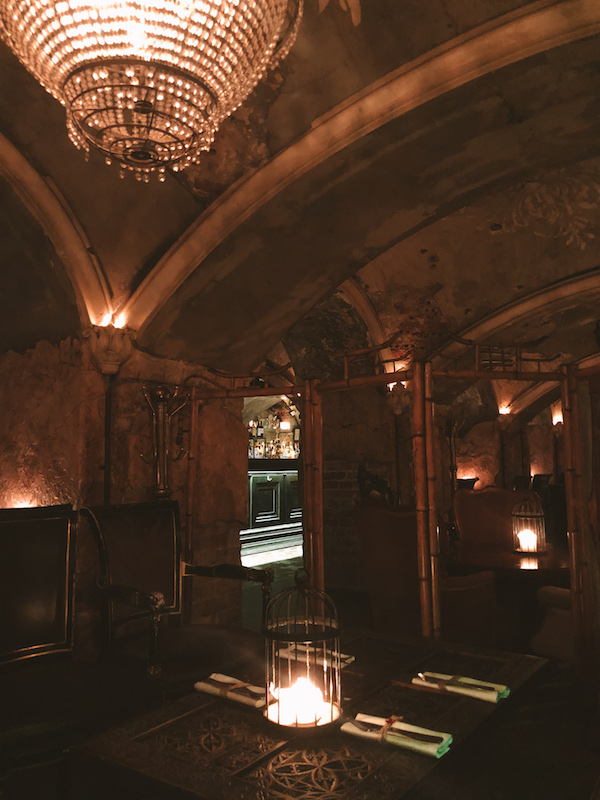 Moscow has some really nice places to have a drink and people watch. If you're not a straight vodka drinker like me, there are delicious cocktails to be had!
We stopped in at Mendeleev Bar, which is a prohibition type cocktail bar located inside a noodle shop. It took us some finding since Google Maps didn't have the exact location, but Yandex Maps saved us with a nice little arrow showing the entrance. In Moscow there's something called "face control" in some establishments, where the bouncers will only let certain people in based on if their looks or style will fit the vibe they're looking for. Mendelev Bar is one of those places. We put together our best wrinkly outfits from our travel backpacks and hoped for the best. We anxiously walked into the Noodle Bar and around the corner stood a bouncer dressed in all black. "Zdravstvuyte" Ari confidently said, meaning hello. The bouncer was super nice and let us in down the stairs. Mendelev Bar has a cool ambience with its cavernous interior and low vaulted ornate ceilings. We ordered three cocktails each. They were top quality and on par with our favourite cocktail bar, Attaboy, in NYC.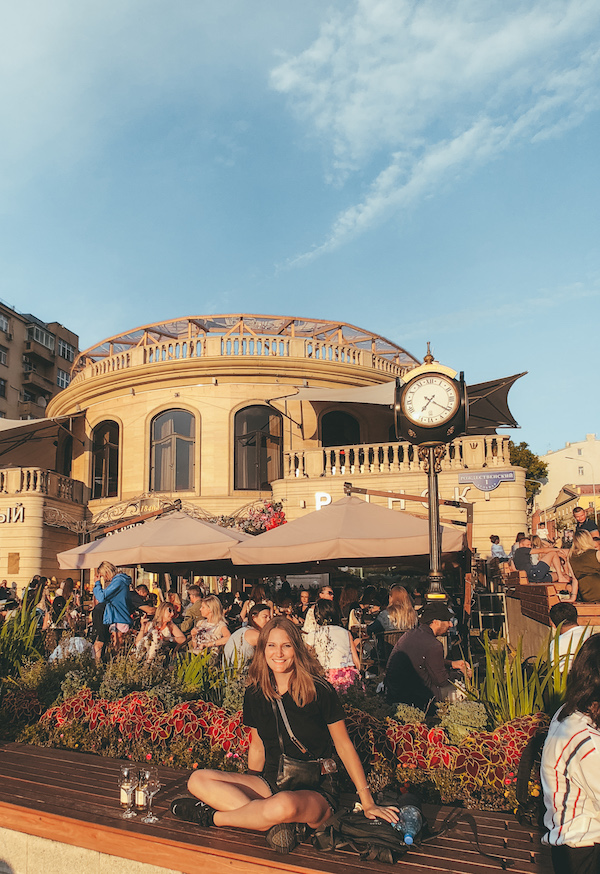 If you're looking for something more low key, there's a place called Central Market where locals like to hang out and eat from the international vendors in the food court and sip wine outside along the boulevard. We walked into a wine store where they had wine glasses you could use for sitting outside, picked up a couple small bottles and found ourselves a nice spot. The people watching was really good and it was a great spot to watch the sunset.  
8. Learn about space exploration at the Memorial Museum of Cosmonautics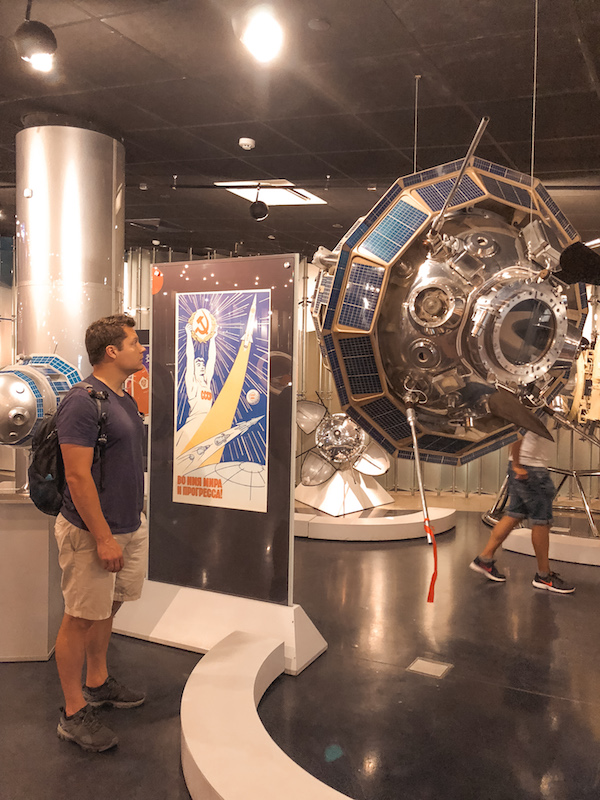 While doing Moscow research, Ari like an eager young boy pitched the Cosmonautics museum. A large facility dedicated to showing off the might of the Russian space program from its earliest stages to today. The facility is built in a beautiful park and has a giant ascending space ship monument as its center piece. Just looking at that monument made us dream of space.
Inside you get a close look at the space program and its evolution from the first lunar picture of the dark side of the moon to the first capsule of the Mir Space Station many in 1:1 scale.
An interesting story we found was a bet made by a French winemaker and the chief designer of the mission to photograph the dark side of the moon in 1959. He bet 1000 bottles of wine that the Russians could not take a picture of the dark side of the moon. He lost the bet and kept his word and sent 1000 bottles to Moscow.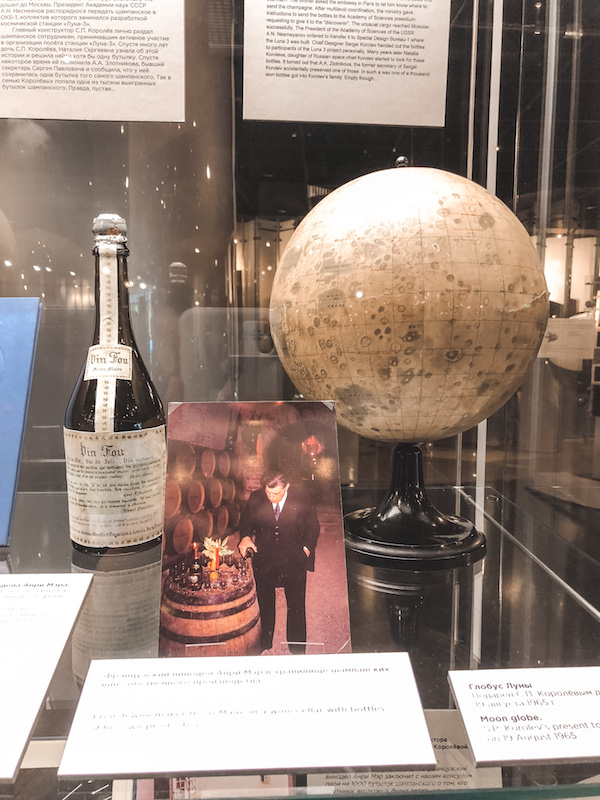 The Museums main pieces have English writing so we spent time learning and thinking. Unfortunately, the smaller pieces behind glass did not have translations. The Museum of Cosmonautics is an excellent half day trip that can be made into a full day if you visit the VDNKh park directly beside it.
🚌Getting to Moscow City Centre from the International Airport
Once you arrive in the terminal, find the Gett Taxi desk in the arrival zone. There was a taxi company before we got to the arrival zone that tried to charge us $115 USD to get into the centre of the city. We knew that the price should be around $35 USD from looking it up online. To our relief we spotted the Gett taxi logo in the arrivals zone and the price was right on the money.
Check Out Our Moscow Videos!
Know Before You Go - SVO Visa Free Zone!