After a night out in Berlin, there is no better way to start your day than to have a satisfying brunch. Breakfast or brunch in Berlin is typically hearty and healthy and will get you back into the swing of things. We list the 6 best cafes in Berlin that have a quirky vibe, friendly service and delicious food.
6 Coolest Cafes in Berlin
---
6 Best Cafes in Berlin
Disclosure: Some of the links below are affiliate links, meaning at no additional cost to you, we will earn a commission if you click through and make a purchase. Regardless, we only recommend products or services we have used or that we believe will add value to our readers. Thank you for supporting us!
1. Two Planets - best for vegetarian and "dope toasts"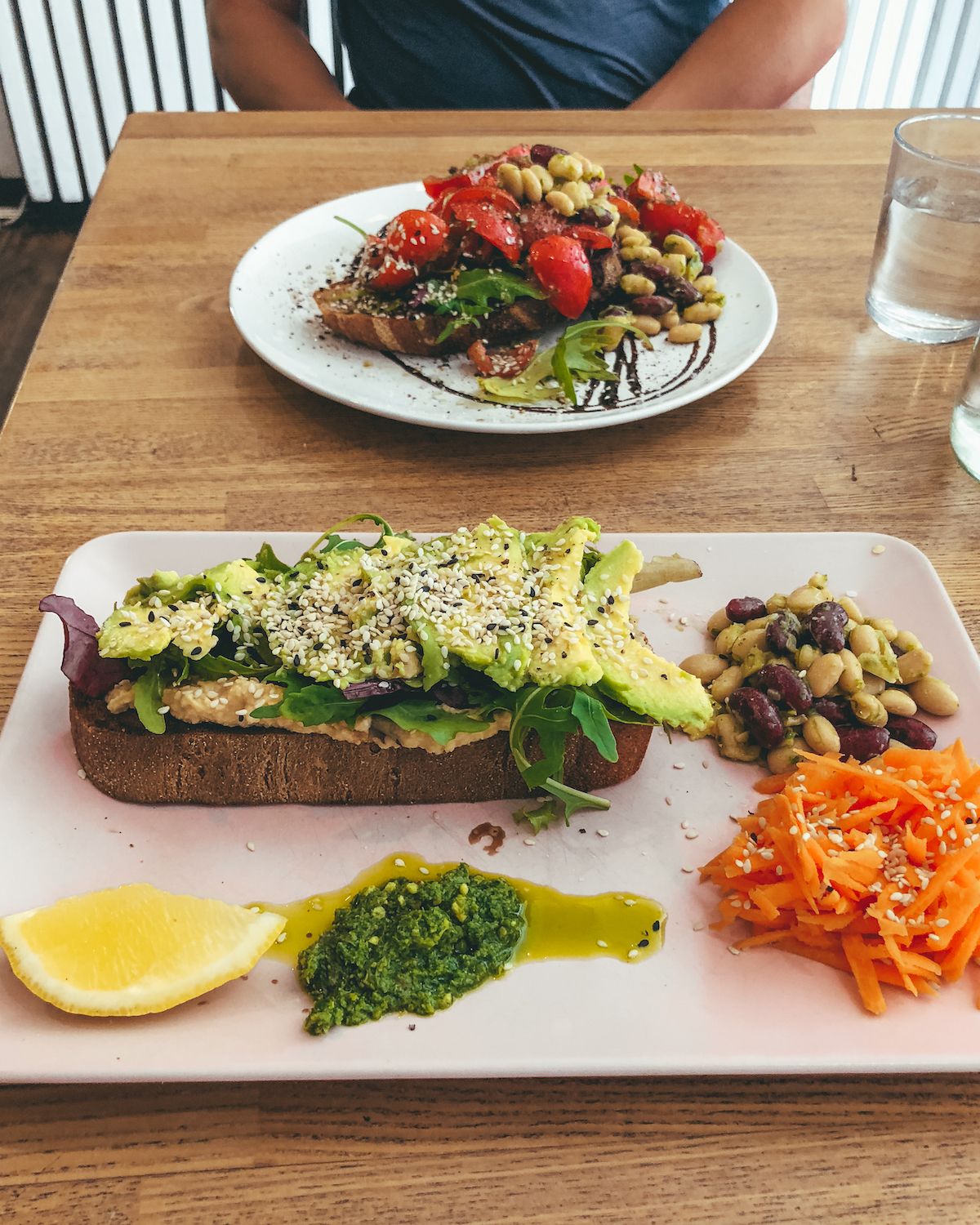 Two Planets is a friendly vegetarian cafe with great value coffee, granola bowls, smoothies, and our favourite, "dope toasts". Punk music filled the air as we savoured our Avo Toast, Berlin Bruschetta and smoothies. Ask the baristas for punk bar and punk show recommendations in the area!
Two Planets address: Hermannstraße 230, 12053
2. Roamers - best for a cool vibe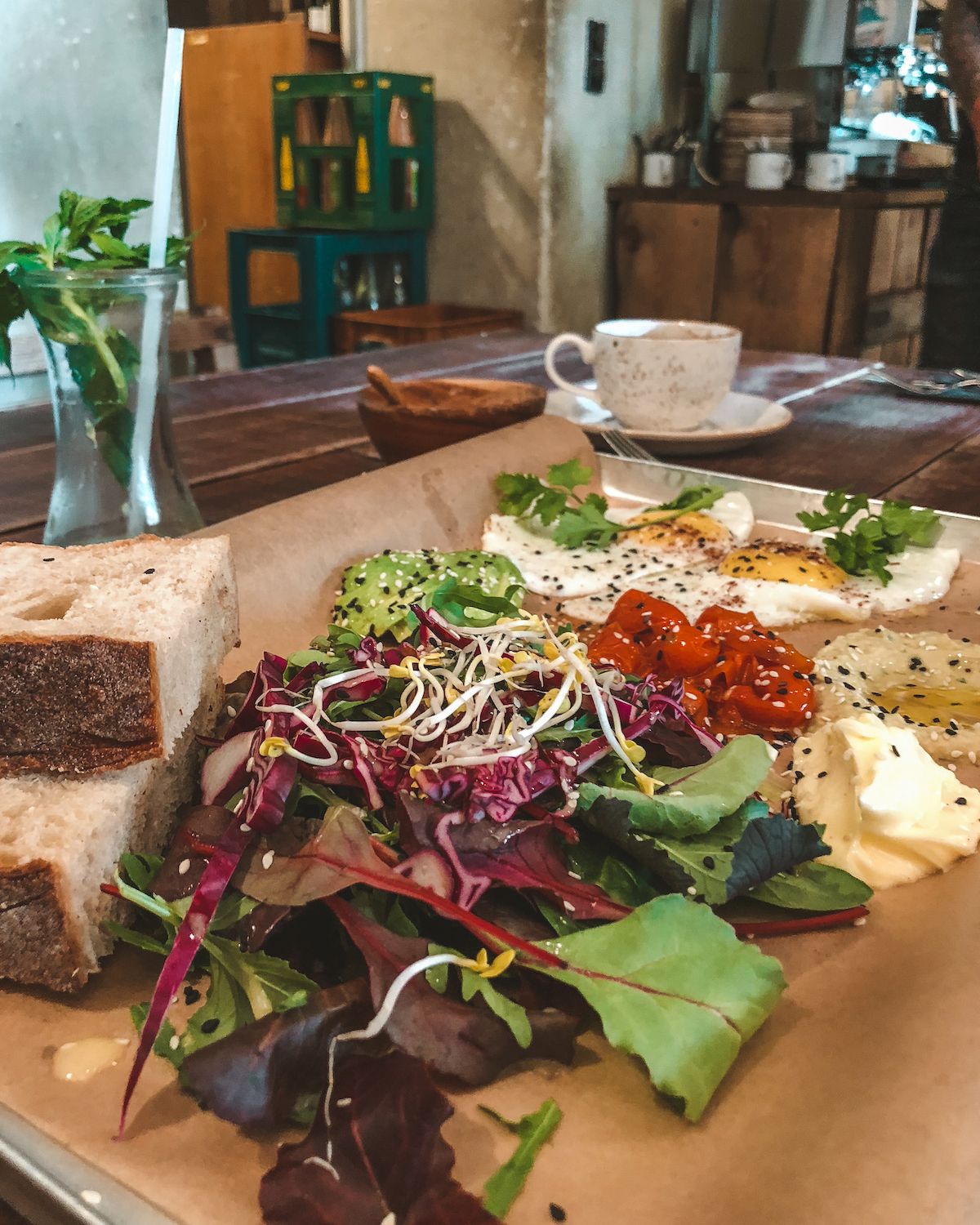 Roamers is a fan favourite in the Neukölln area and there is no doubt the secret is out. Expect to wait in line especially if you go on weekends - it's the most famous cafe in Berlin included on our list.
The cafe has a Joshua Tree Californian vibe going on, and plays 70s American style music with food to match. The menu is filled with mouth-watering delights such as breakfast skillets, egg platters, toasts and salads. Their presentation is like a work of art... that doesn't last long.
Roamers address: Pannierstrasse 64, 12043
3. Greens - best for a relaxed ambience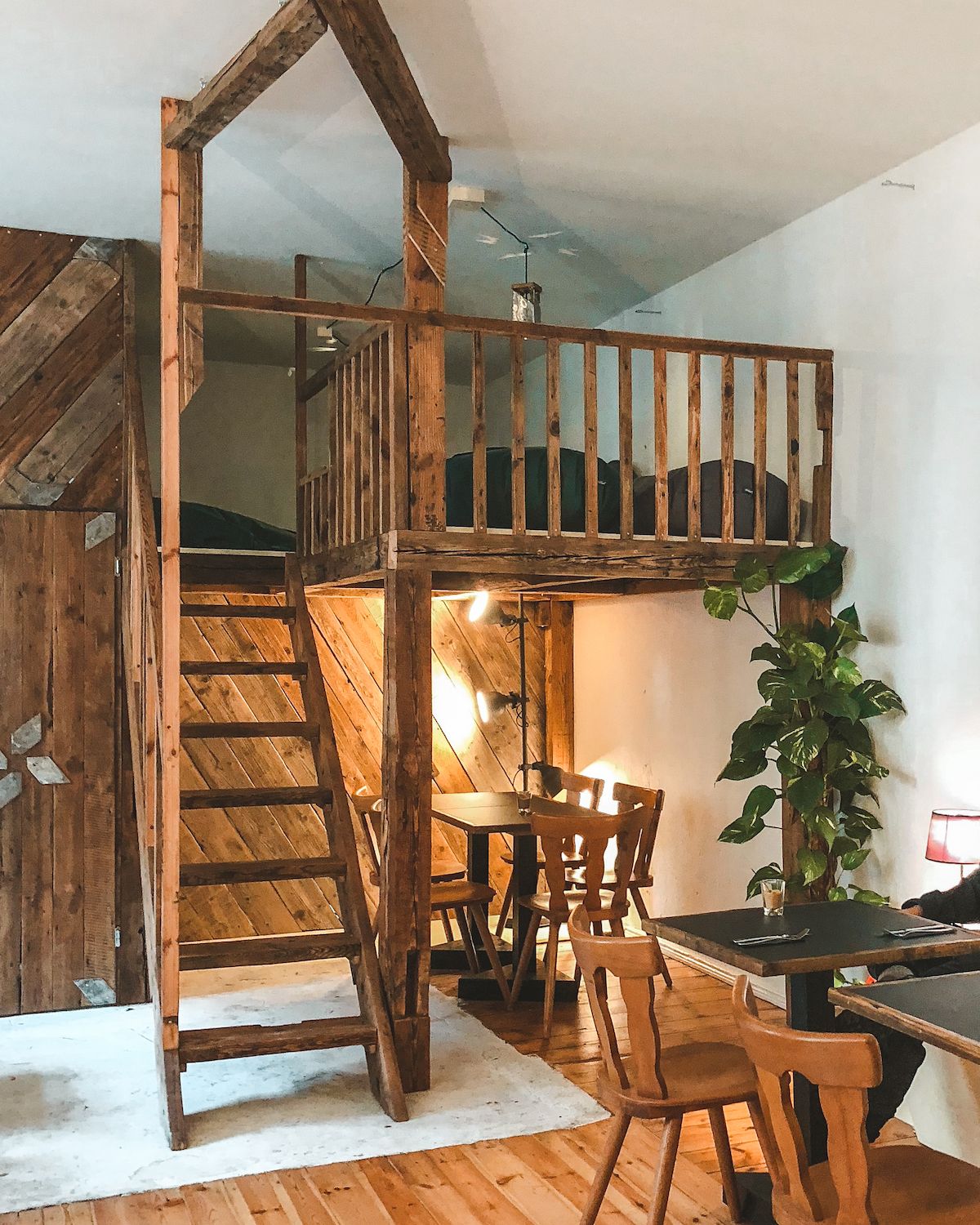 Greens is a spacious cafe with a wooden and planted interior. It's one of the most aesthetic cafes in Berlin we visited. The name, Greens, comes from each plate having a green component to it. Our breakfast was fresh and hearty, and the ambience warm and inviting. We loved the loft in the back room, where you can chill on bean bags and read.
Greens address: Weserstr. 44, 12045
4. Katie's Blue Cat - best for homemade baked goods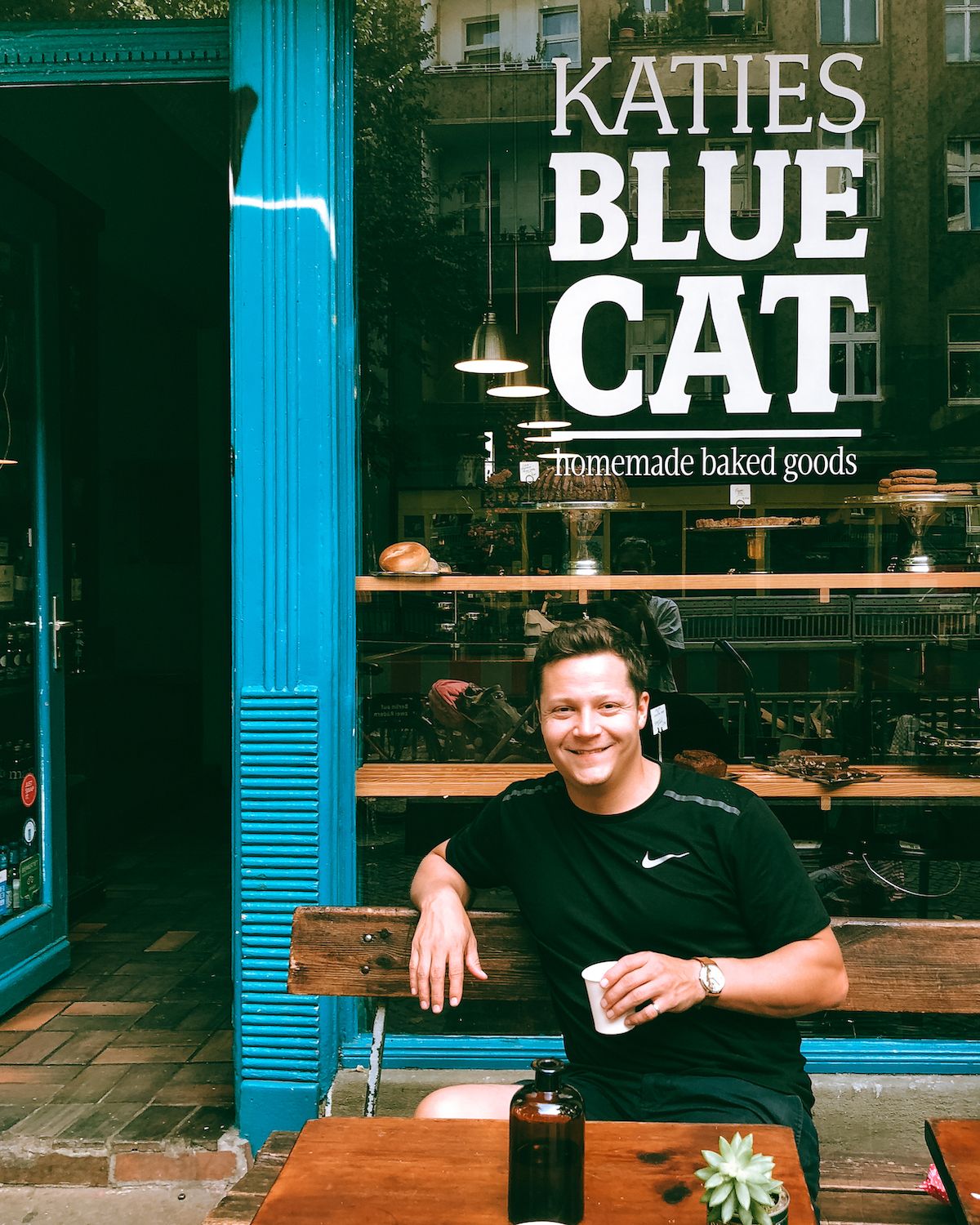 We heard about Katie's Blue Cat and their coffee from our local Airbnb host. The cafe is known for their homemade baked goods, such as shortbread, scones, pies and bagels.
We planned to have breakfast elsewhere but when we noticed a basket of fresh bagels and looked at the menu, our plans changed right there. The smoked salmon and loaded avocado didn't disappoint! Their home roasted coffee serves up nicely on the side. It's one of the cutest cafes in Berlin.
Katie's Blue Cat address: Friedelstraße 31, 12047
5. Cafe Pförtner - best unusual cafe in Berlin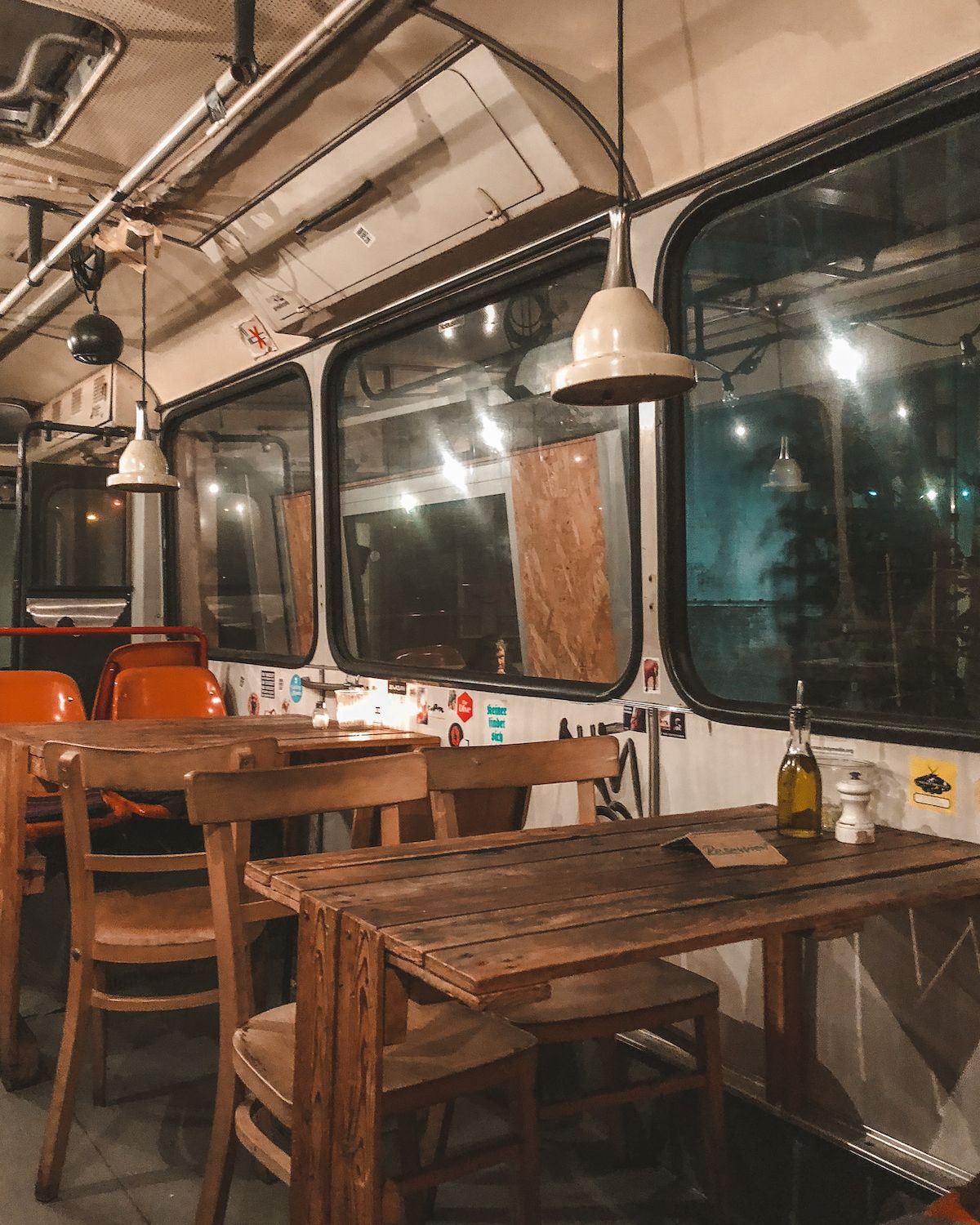 Café Pförtner is located near the Panke canal of the up-and-coming neighbourhood of Wedding and is one of the most unusual cafes in Berlin. It's a bit father out from the centre, but worth it to see the '70s bus converted into an Italian inspired eatery. The cafe sits at the entry of the former bus repair station, now mainly filled with artist studios.
Cafe Pförtner address: Uferstraße 8-11, 13357
6. Cafe Katulki - best for an eclectic interior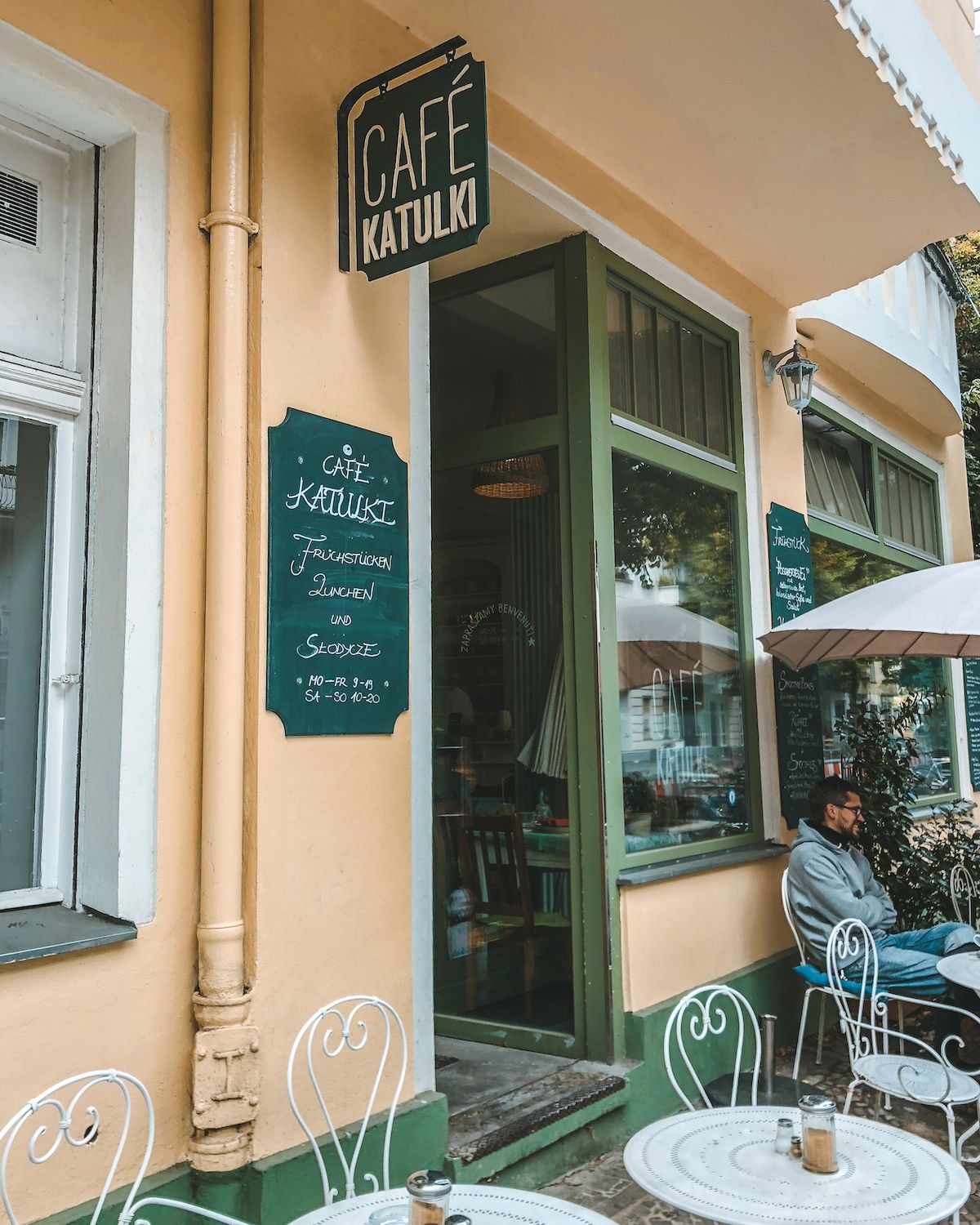 Pull up to Cafe Katulki to enjoy fresh teas and a healthy breakfast. The Polish/Italian owned spot has a large sidewalk patio as well as an eclectic interior. Lots of veggie options to choose from, including perogies for me. Ari chose a classic Berlin brunch - scrambled eggs with mushrooms, toast and salad, and an extra order of smoked salmon.
Cafe Katulki address: Friedelstraße 40, 12047
We hope you enjoy these cool cafes in Berlin are the perfect kickstart to your day!
---
Bonus: Our top hotel picks in Berlin
🛏️
Browse more hotels on Booking.com
. We like to sort by top reviewed.
---
🤠 Browse tours with local guides:
through
GetYourGuide
or
Viator
🛫 Find cheap flights with Skyscanner
(a great comparison tool, but we highly recommend booking direct rather than with a third party).
📝 Planning a trip to Berlin? Make sure to check out our list of 10 alternative things to do in Berlin.
🚫 Didn't make it into Berghain? Check out our opinion on Berlin's underground club culture.
---
See what Berlin was like in our vlog: