Are you seeking some adventure on your next trip? We have rounded up 36 of the best adventures we've been on including road trips, hikes, off-the-beaten path countries and unique excursions around the world.
All of these adventures get our certified groovy stamp of approval and all pictures were taken by us during our travels.
Each of our 36 adventure ideas link to a travel guide or itinerary that will help you plan your next trip.
Overview: 36 Adventure Trip Ideas
---
36 Fun Adventure Ideas
Road trips
Jump to:
Canada
|
Chile
|
Oman
|
Reunion Island
|
New Zealand
|
Scotland
|
USA
Road trips are filled with adventure and are a liberating travel experience. You never know what you'll discover when you're on the road. It's so exciting renting a car, making a new playlist and setting off into the unknown. We list the best road trips we've ever been on that have dramatic scenery and unique things to do along the way.
Canada
1. Drive through the Canadian Rockies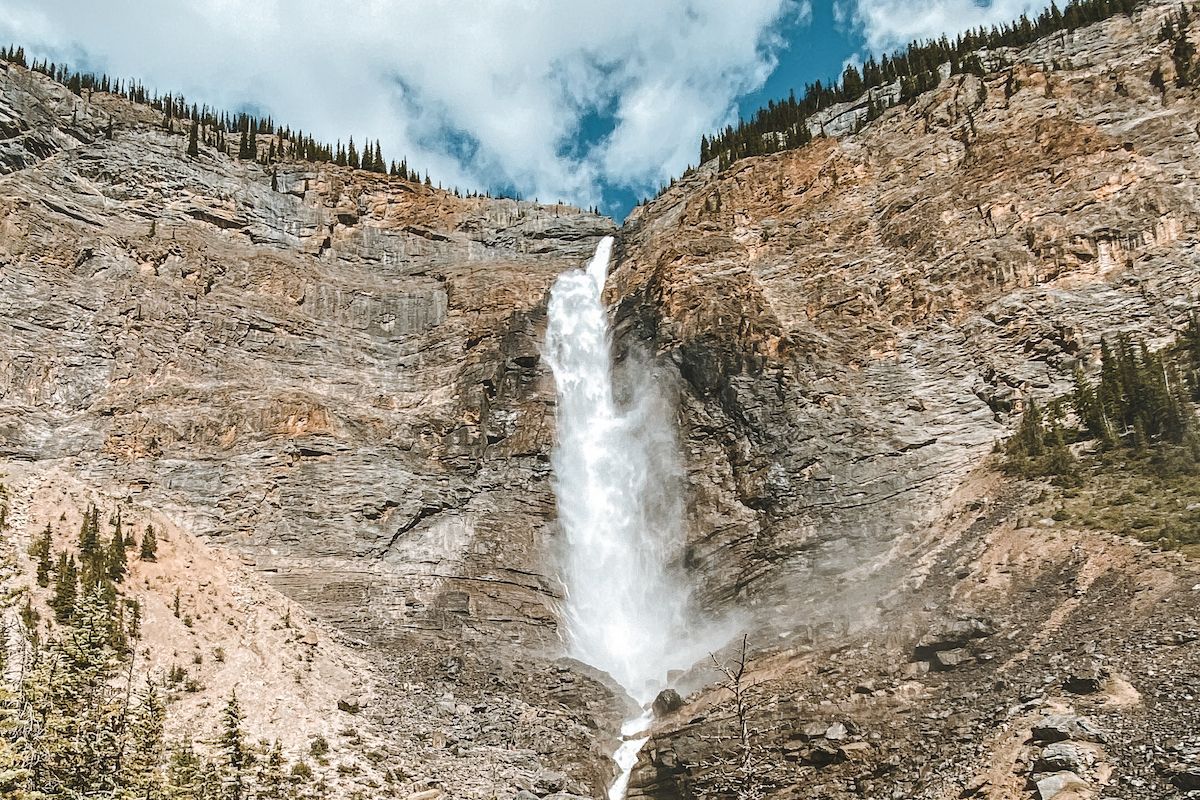 There's nothing quite like driving through Canada's wilderness with its rugged and mountainous landscape. It's a magical experience driving through mountain passes with amazing scenery all around you.  
Start your road trip on the west coast in Vancouver and make your way to Banff, a fun mountain town in the Rockies. Along the way you'll see BC's wine region, stunning mountainscapes, a heritage ghost town, turquoise lakes, glaciers and waterfalls.
See our Vancouver to Banff road trip itinerary.
2. Experience the wild west coast on Vancouver Island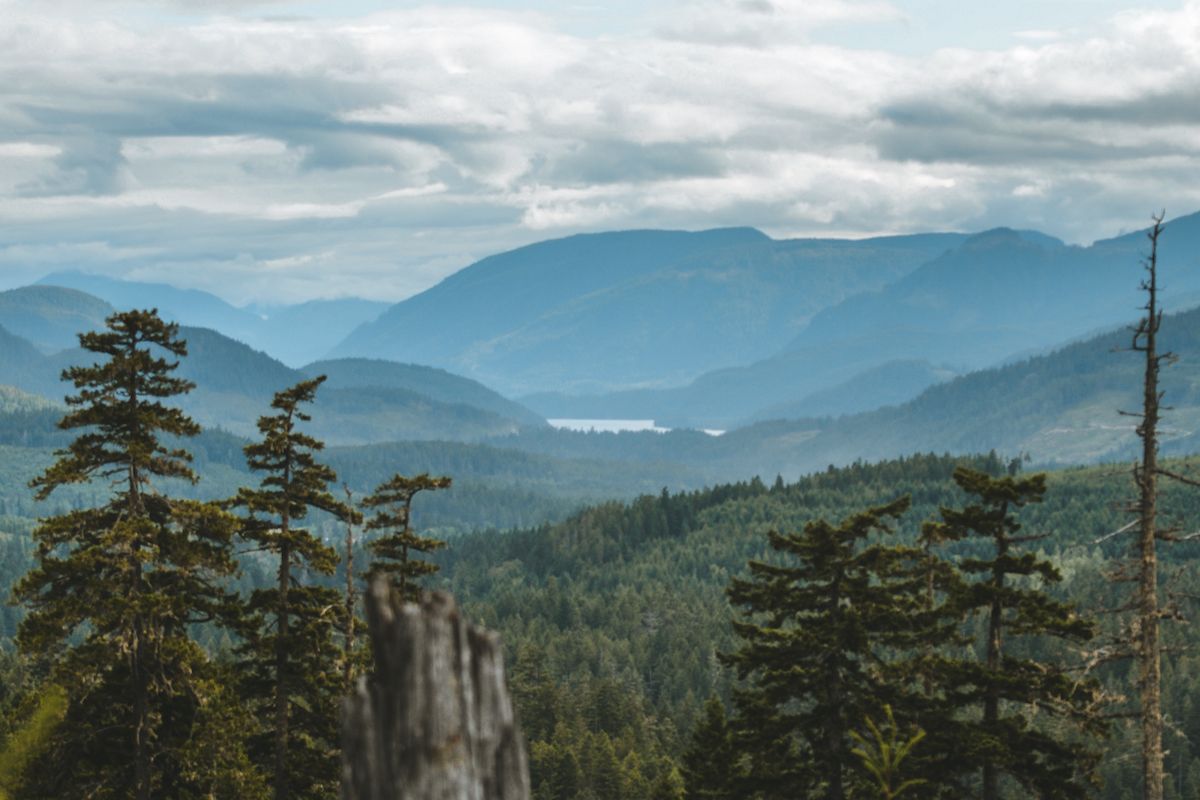 Vancouver Island was named one of the Top 5 Islands in North America in Conde Nast's 2020 Readers Choice Awards and it's easy to see why. Driving through the majestic island you will discover beautiful Pacific Ocean beaches, old-growth forests, laidback coastal towns and the Pacific-Northwest culinary scene. Start your road trip in BC's capital, Victoria, and make your way to Tofino, Canada's hippie surf town.
See our 1 week Vancouver Island itinerary to start planning your road trip.
Chile
3. Drive through the mystical Elqui Valley, known as the "route of the stars"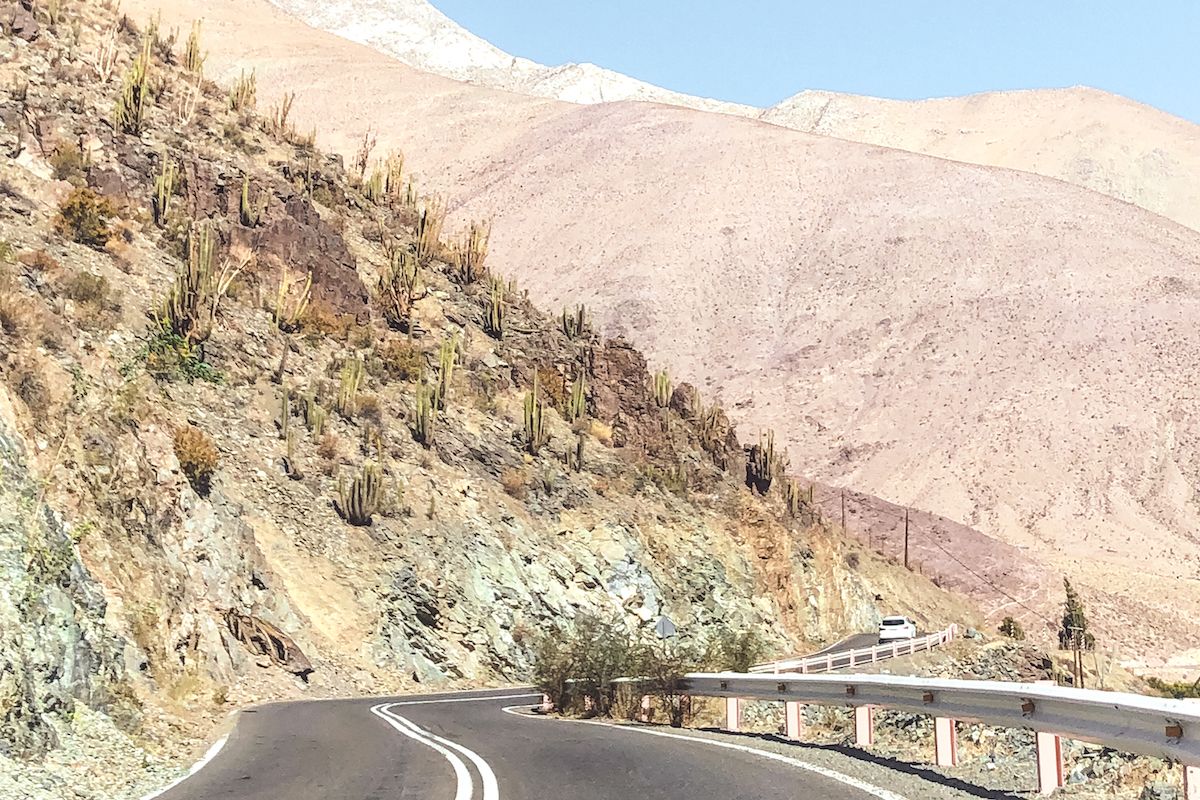 The Elqui Valley is said to be one of the most energetically charged places in the world from its magnetism and strong energetic pole. This has given a spiritual meaning to the region for many. You will find alternative therapies in the area, such as reiki and meditation. The Elqui Valley also has one of the clearest skies in the world, making it a hot spot for astronomers and stargazers.
When you drive through the Elqui Valley you can feel its magnificent beauty. Start your road trip in La Serena and make your way through the Elqui Valley to the free-spirited town of Pisco. Along the way you will see cacti-covered mountains in beautiful desert shades. It's one of the most beautiful drives we've ever done!
The area is famous for its production of a type of brandy called Pisco. Unwind and go stargazing or have a Pisco tasting at a Pisco distillery.
See our ultimate 2 week Chile itinerary, which includes a stop in the Elqui Valley.
New Zealand
4. Campervan through New Zealand's North & South Islands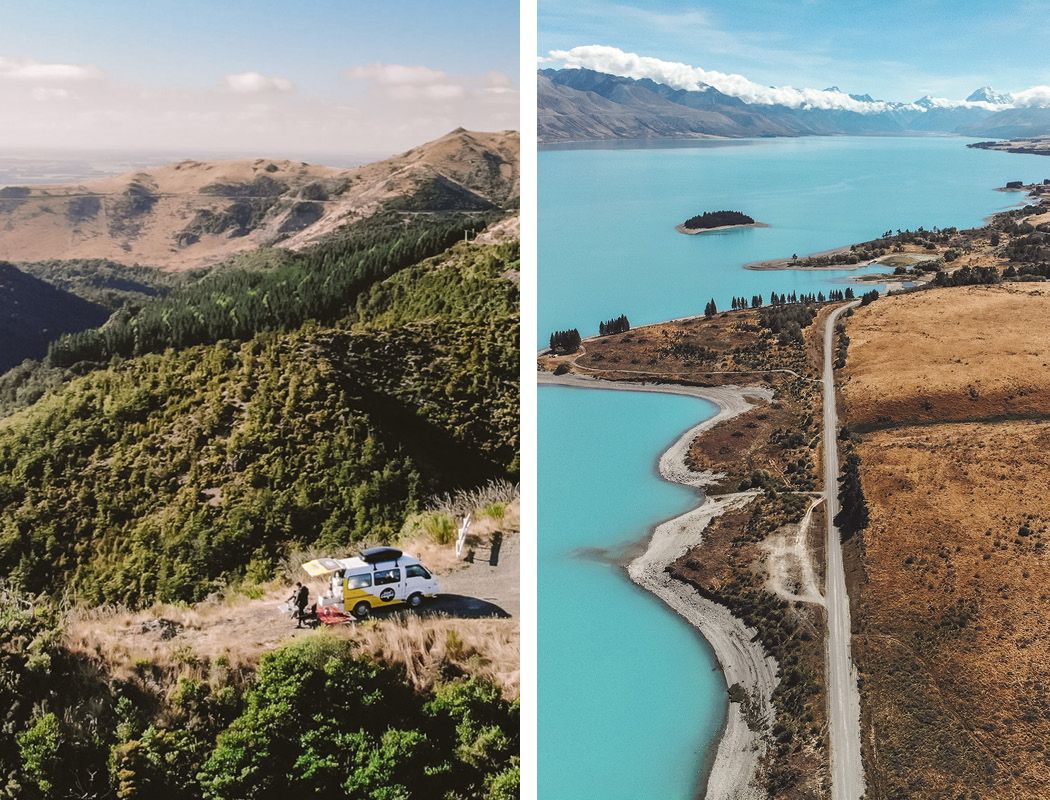 Campervanning through New Zealand's north and south islands is such an exciting adventure. There are many gorgeous sights and fun things to do along the way, such as visiting Hobbiton, seeing glowworm caves, huge glacial lakes and active volcanic areas. One of the best parts of campervanning through the island is that you can camp for free on DOC land with a self-contained camper. We found some insanely beautiful camping spots!
See our New Zealand campervan itinerary for amazing road trip stops and campervan rules that you should know.
Oman
5. Drive through Oman's mountains, sand dunes and along the Arabian Sea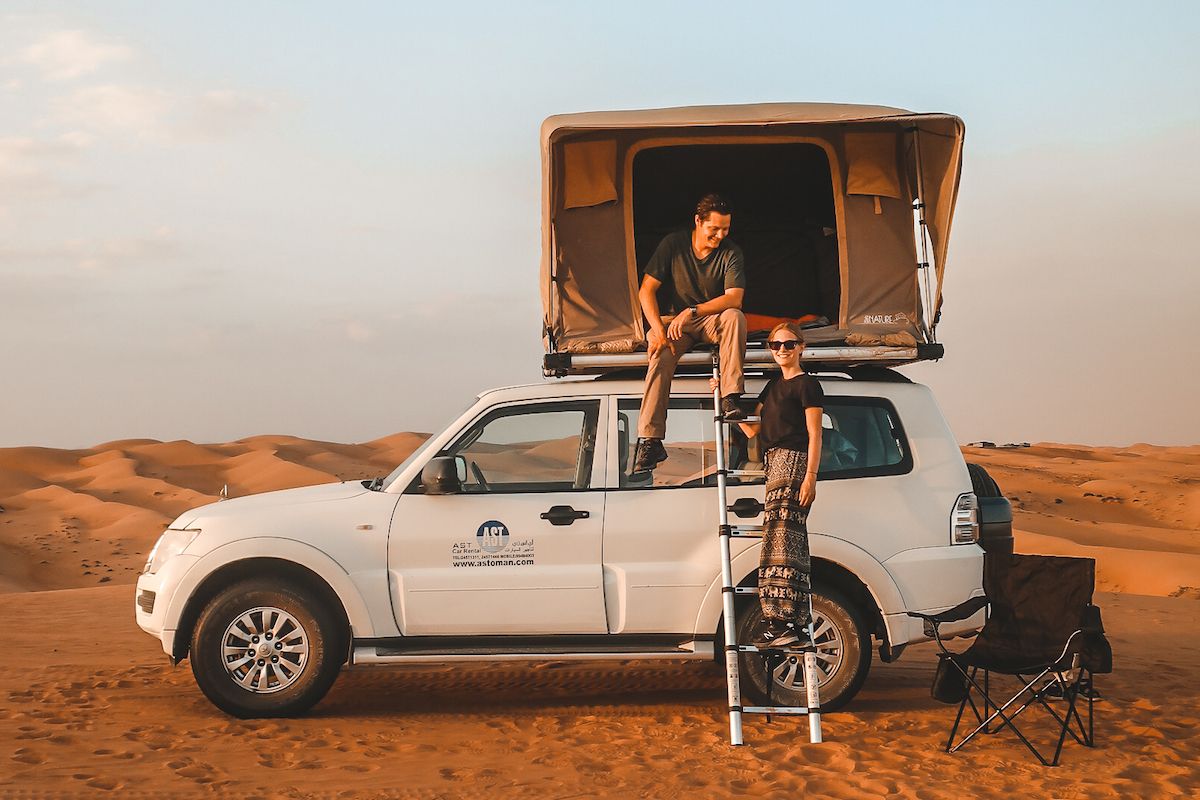 Oman is a hidden road trip gem. All within a few days you can drive through mountainous landscapes, sand dunes and by the Arabian Sea. There are many fun things to do in the country from staying at a luxury camp in the sand dunes to swimming in a desert oasis called a wadi.
Oman is a very safe country to travel to and you can choose to camp rather than stay in a hotel along the way. Just make sure to travel during Oman's winter months when it's not too hot!
See our Oman road trip itinerary that includes camping spots.
Reunion Island
6. Drive the Route Du Volcan to see one of the most active volcanoes in the world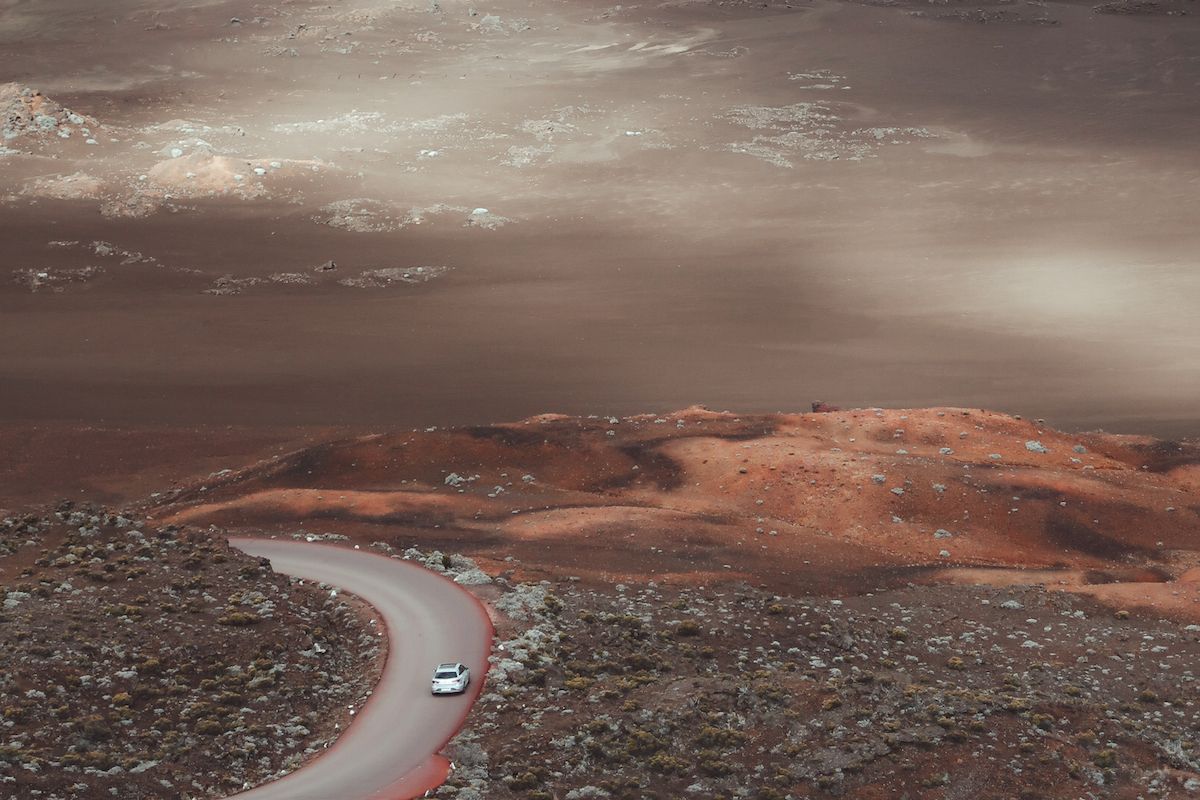 Most people have never heard of Reunion Island. Although it's located to the east of Madagascar, it's actually a part of France. The island has one of the most active volcanoes in the world and you can drive to it. Your drive takes you up a mountain through villages and leads you to a caldera where you will see the volcano named Piton de la Fournaise. You can also hike down the caldera and up to the rim of the massive shield volcano when eruptions aren't happening.
See our list of 10 fun things to do in Reunion Island for more info.
Scotland
7. Drive through the Scottish Highlands for otherworldly sights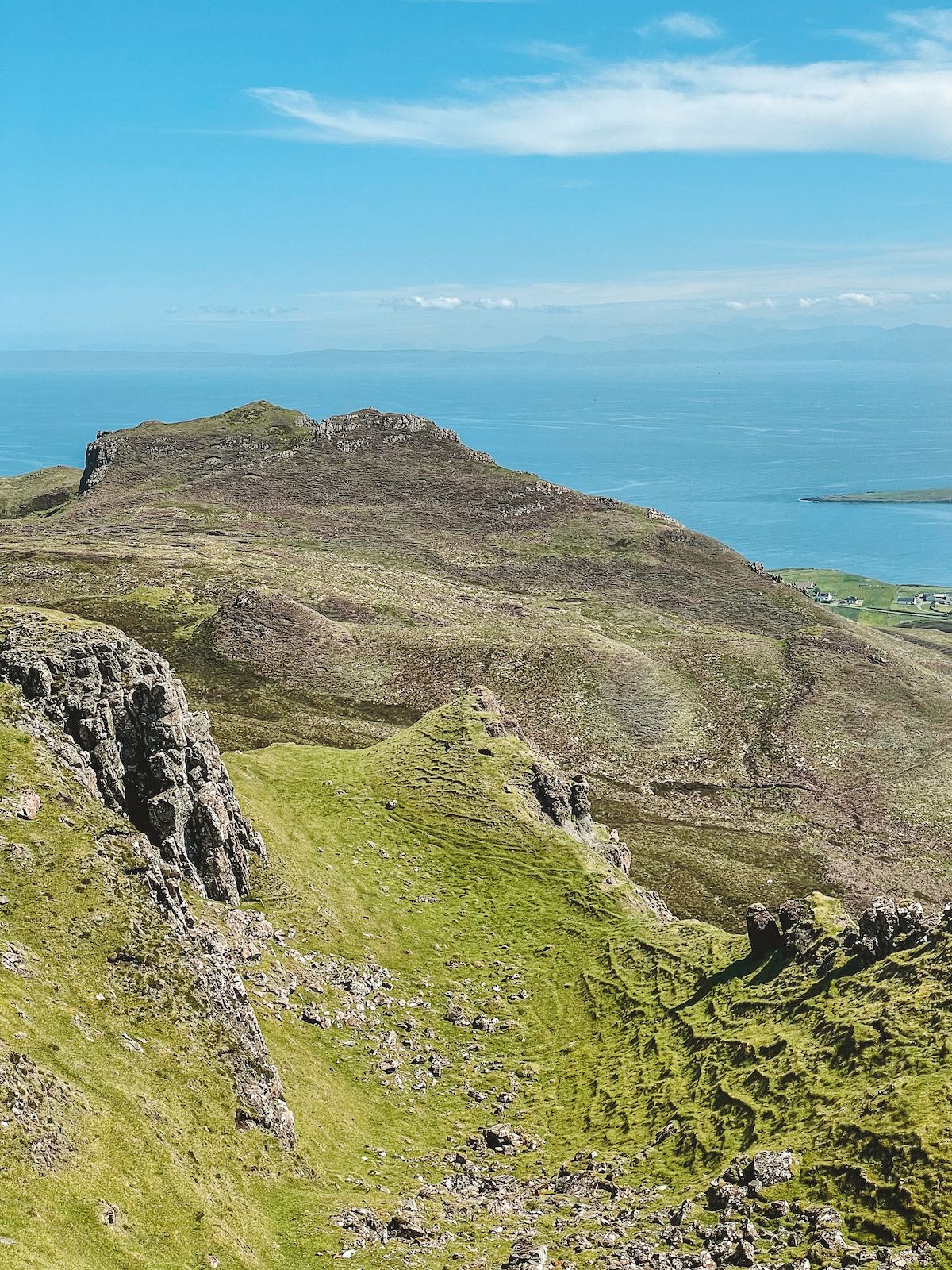 The Scottish Highlands is one of the best places in the world to go on a road trip with its otherworldly landscapes, rich heritage, friendly locals and multitude of scenic roads. It's also one of the safest destinations to travel. As you drive through the remote northern region you will see rugged mountains, wild beaches, medieval castles, quaint villages, green meadows and shimmering lochs. These scenic sights mixed with Scotland's unique culture make for quite the adventure!
Check out our two Scotland road trip itineraries:
USA
8. Explore Maui's dramatic landscapes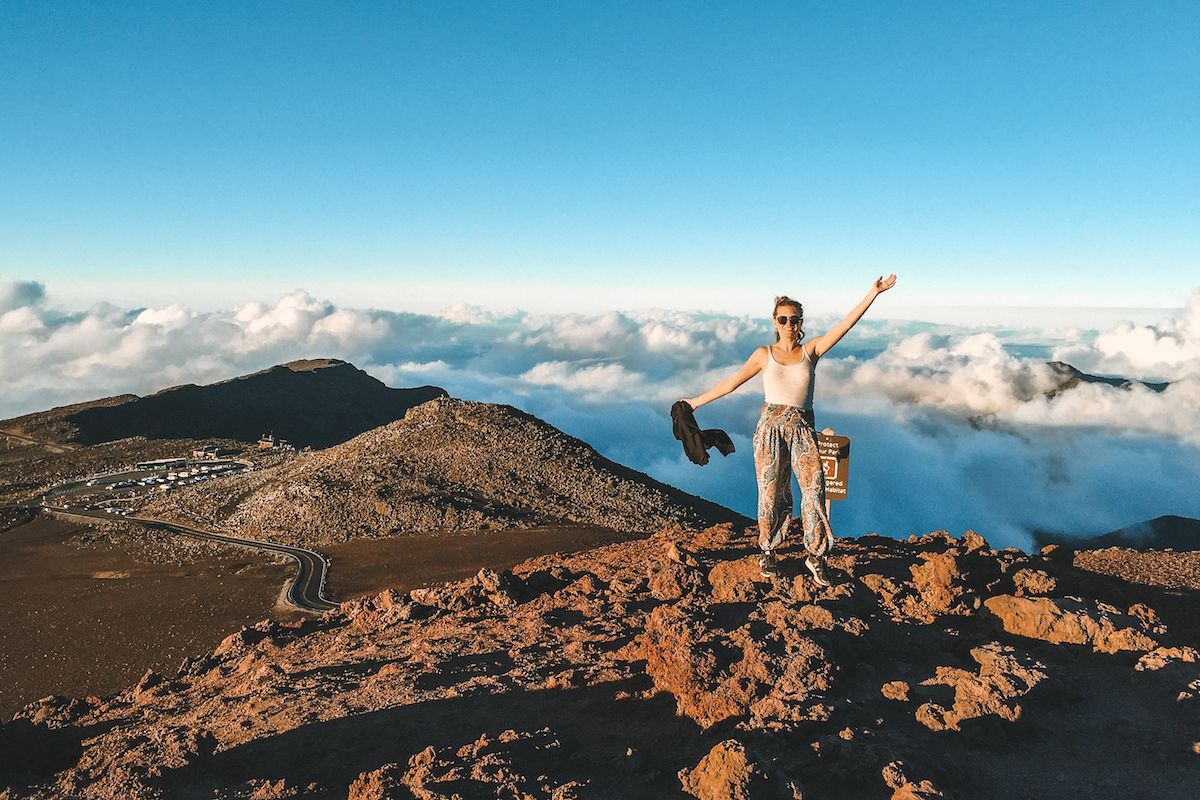 Maui is the second largest island in Hawaii, known for its picturesque beaches, vivid sunsets, diverse marine life and farm-to-table cuisine. Skip the touristy resorts and discover Maui's dramatic volcanic landscape, surf culture and off-the-beaten path beaches that aren't filled with people. The best way to do it is with a convertible with the top down!
See our 5 day Maui itinerary and starting planning your road trip.
9. Drive the coastal California 1 from LA to Santa Barbara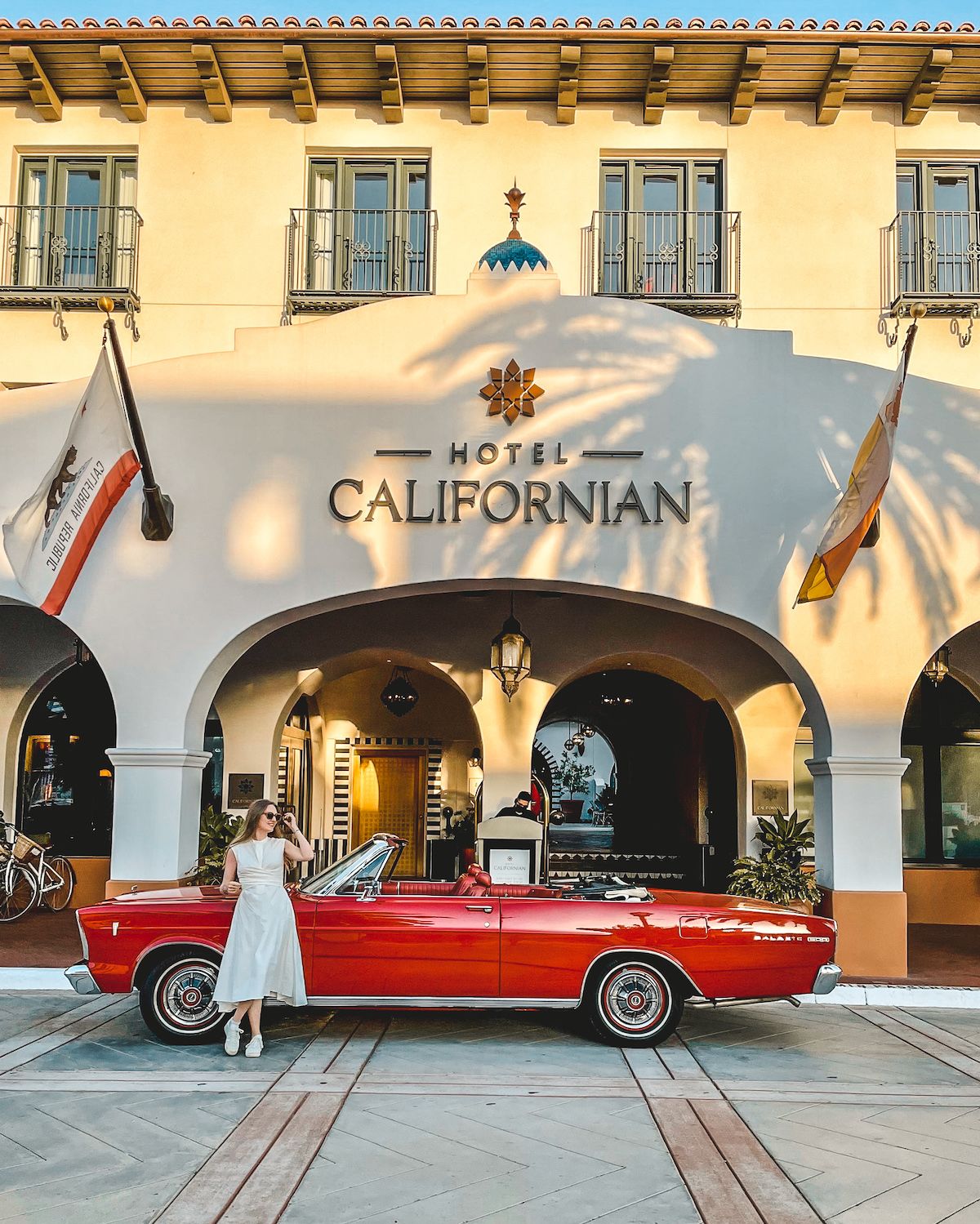 Take the scenic coastal drive along the California 1 (Pacific Coast Highway) from Los Angeles to Santa Barbara. With the top down on your convertible, it's what Californian dreams are made of. Make a stop in the iconic beachside city of Malibu to spend time sunbathing at the beach. It's also fun looking at the lavish beachfront homes right on the sand that are owned by business tycoons and mega-celebrities.
Your final destination is Santa Barbara, a spirited city on the American Riviera known for its Mediterranean climate, gorgeous Spanish Colonial Revival architecture and burgeoning food and wine scene. This is a laidback road trip that should be taken at a relaxed pace.
See our LA to Santa Barbara road trip itinerary.

Hiking
Jump to:
Bhutan
|
Canada
|
Chile
|
China
|
Nepal
|
New Zealand
|
Peru
|
Reunion Island
|
Scotland
|
Switzerland
Hiking brings a sense of adventure to being out in nature. It's rewarding seeing stunning natural landscapes in places that can only be reached by foot. We list the best hikes we've done around the world with jaw-dropping scenery.
Bhutan
10. Hike to Tiger's Nest Monastery, perched on a cliff at 3,120m elevation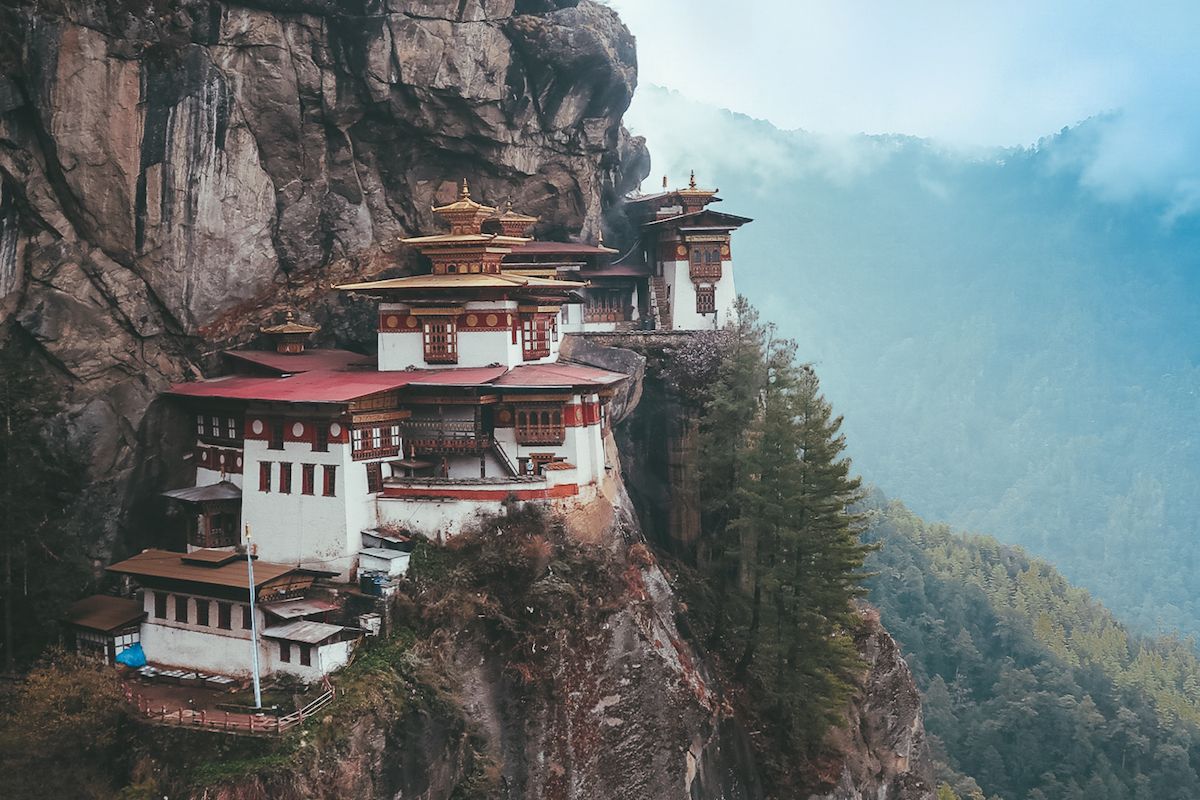 Hiking to Bhutan's sacred Buddhist site perched on the side of a mountain is an exhilarating experience. The mysterious temple is absolutely breathtaking. With your guide you will hear remarkable stories about the monastery and Bhutan's deep culture. Since the hike takes you above 2,500m you will need to take steps to prevent altitude sickness. We recommend acclimatizing and taking altitude pills (Diamox).
Distance: 6.4 km roundtrip
Elevation gain: 518m
Highest elevation: 3,120m
Hours to do hike: give yourself at least 5 hours
Traveling to Bhutan is very different from traveling to other countries. See our Bhutan travel guide for more info.
Canada
11. Hike in Banff National Park to see Canada's stunning turquoise lakes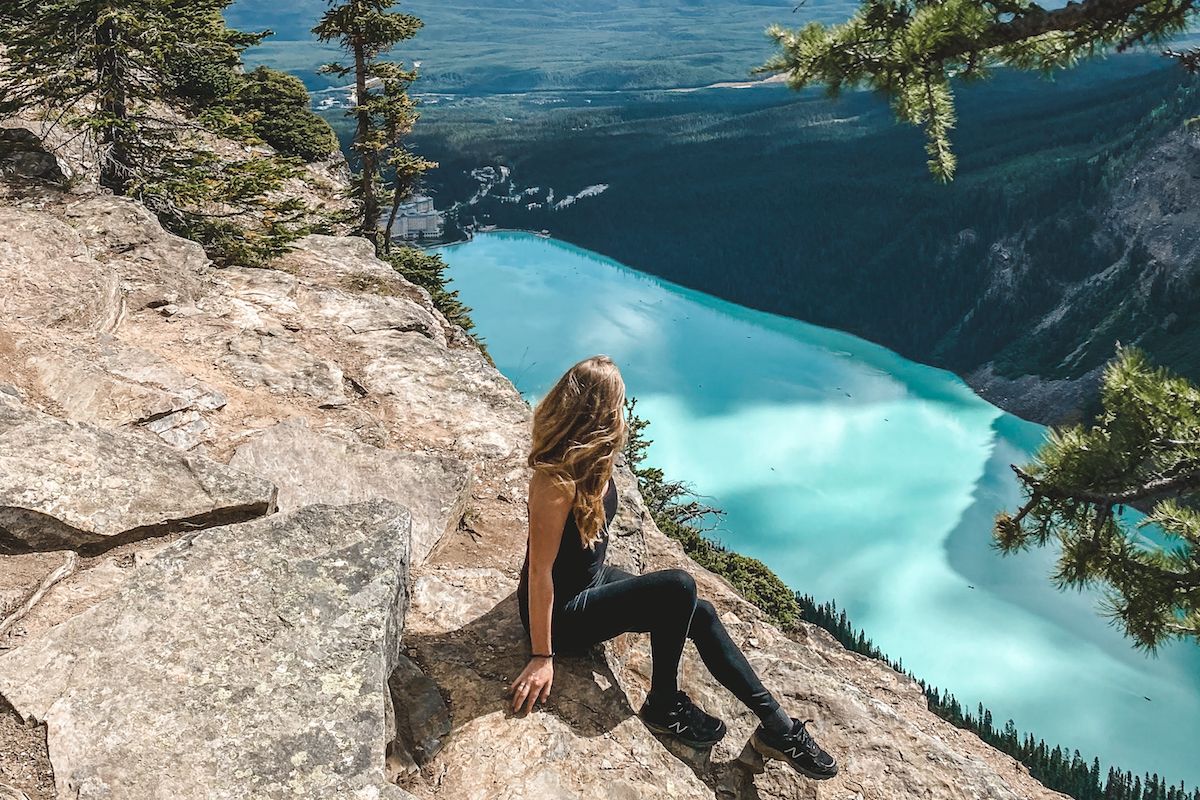 Lake Louise is one of most famous lakes in the world due to its vivid turquoise colour. The glacier-fed lake is breathtaking with its backdrop of the rugged Rocky Mountains and Victoria Glacier. One of the best hikes to do for a birds-eye view of Lake Louise is a hike up to Big Beehive. The hike takes you up a mountain past two smaller lakes, a waterfall and a teahouse where you can stop for a quick bite. From the teahouse, just ascend 135 more meters and you will be rewarded with beautiful panoramic views.
Distance: 14 km roundtrip
Elevation gain: 520m
Highest elevation: 2,270m
Hours to do hike: 4 hours (give yourself an extra hour for photos and the teahouse)
See our Big Beehive & Lake Agnes hiking guide.
12. Hike to Panorama Ridge to see a massive glacial lake surrounded by stratovolcanoes and glaciers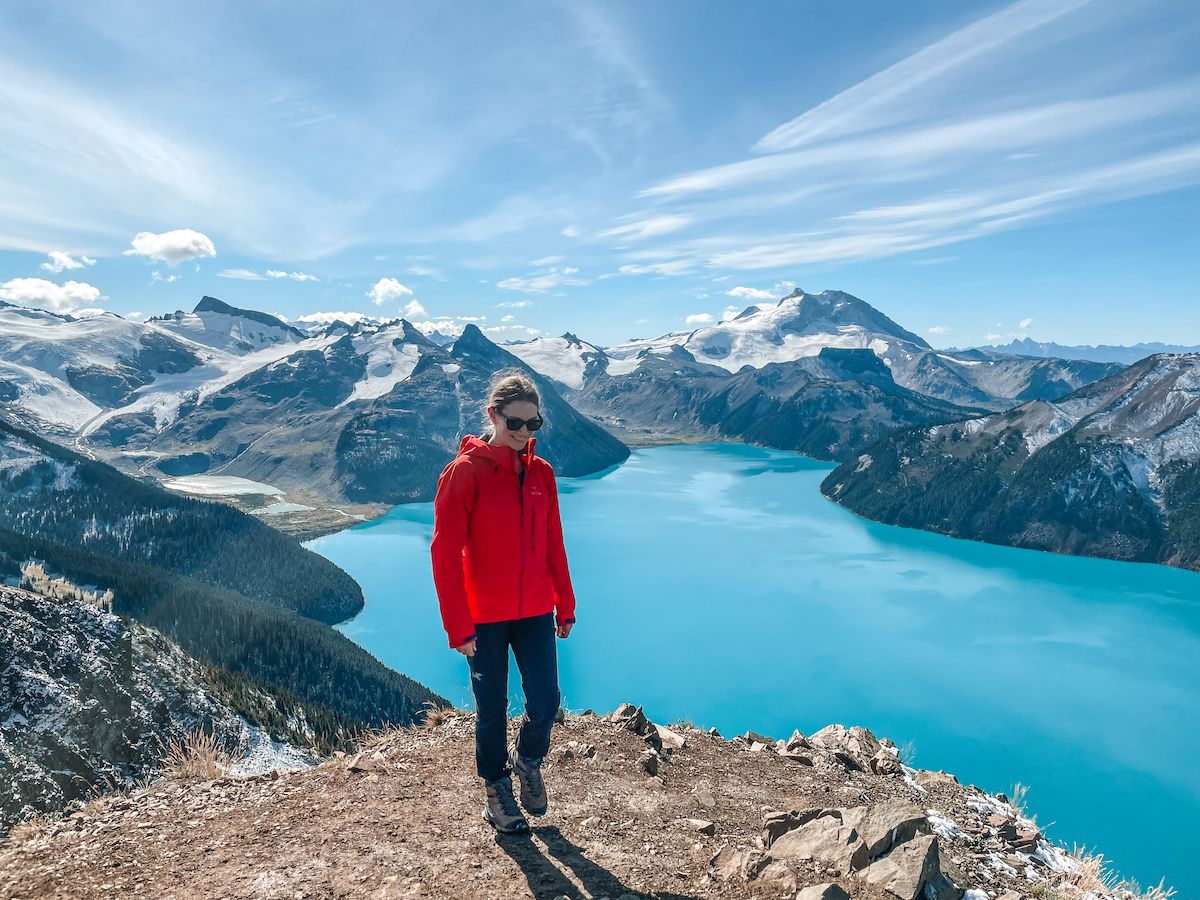 The view atop Panorama Ridge is one of the most impressive in the world. It's the best vantage point of Garibaldi Lake, a massive turquoise-coloured glacial lake surrounded by towering mountains, stratovolcanoes and glaciers. When we arrived at the top, it was one of those moments where we couldn't believe what we were seeing.
The multi-day hike starts in Garibaldi Provincial Park (about halfway between Squamish and Whistler) and requires camping overnight in a tent. One of the best perks is that you can camp right beside Garibaldi Lake!
Distance: 32 km roundtrip
Elevation gain: 1,483m
Highest elevation: 2,133 m
Time: 2-3 days  
See our Panorama Ridge hiking & camping guide for everything you need to know.
Chile
13. Hike through Patagonia to see the famous Torres Del Paine mountains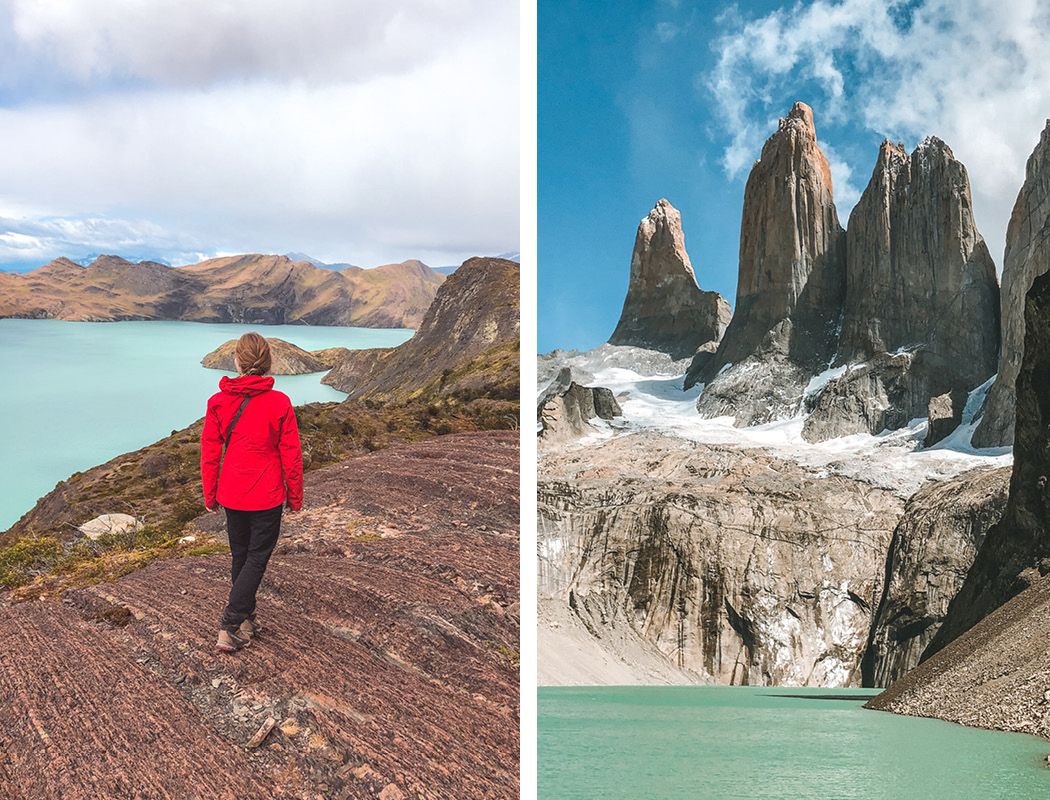 Hiking in Patagonia is a bucket list item for many. After a long journey to the southern tip of South America, you will be rewarded with its striking natural beauty. You will see massive glaciers, icebergs, jagged peaks and turquoise glacial lakes. It's one of the most photogenic places in the world.
Doing the multi-day W Trek through Torres Del Paine National Park is one of the best ways to see the absolutely extraordinary landscape and the famous three Towers of Paine. On your hike you can either choose to camp or stay in lodges along the way.
Sorting out the W Trek was one of the most challenging bookings we have made to date, since availability is limited and there are different route options. You could have a tour group organize it for you, but it will come at a hefty price.
See our self-guided W Trek guide, which includes the best route and what your itinerary would look like.
China
14. Hike through Zhangjiajie to see the floating mountains of China that inspired the movie Avatar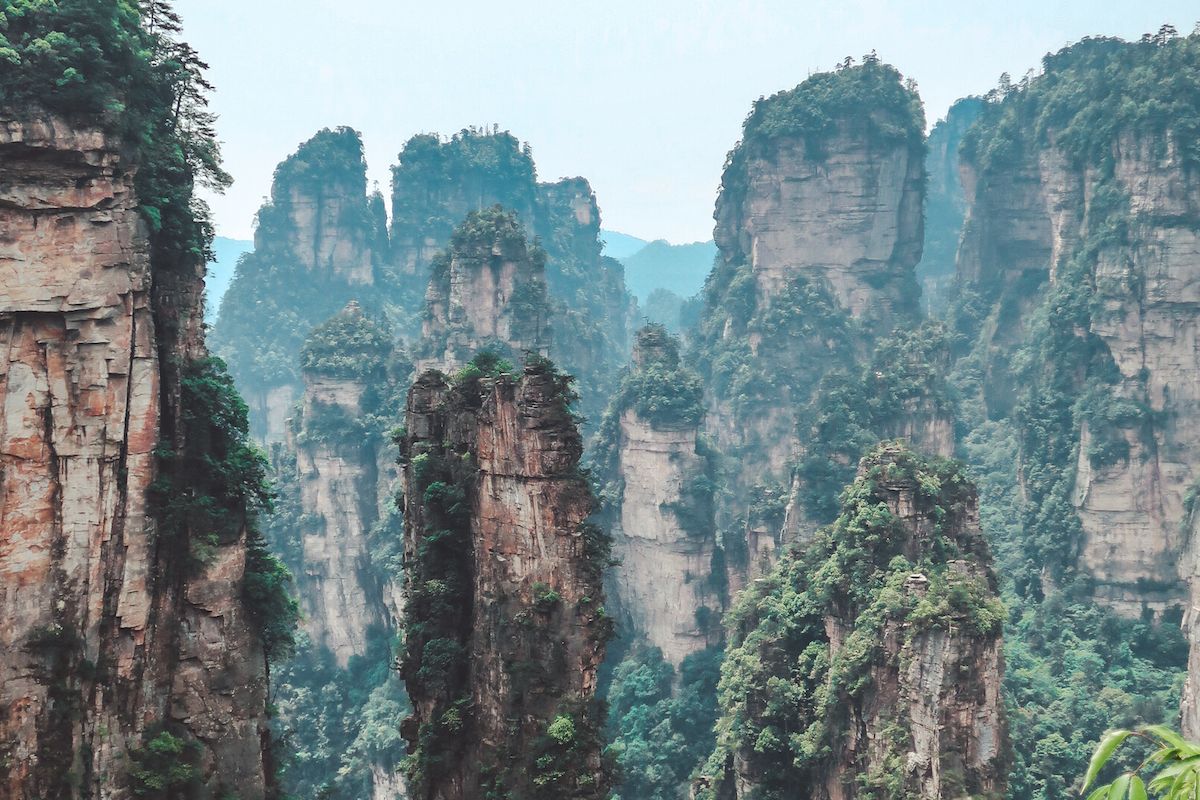 Zhangjiajie National Forest Park is located in the northwest of Hunan and is home to thousands of quartzite sandstone towers that were created over millions of years by erosion. It's no surprise the floating "Hallelujah mountains" from the movie Avatar were inspired by this natural wonder. The park is large with a variety of excellent hikes you can do to explore.
See our Zhangjiajie hiking itinerary, which takes you to the best areas of the park.
Nepal
15. Hike to the summit of Gokyo Ri to see an expansive view of the world's highest mountains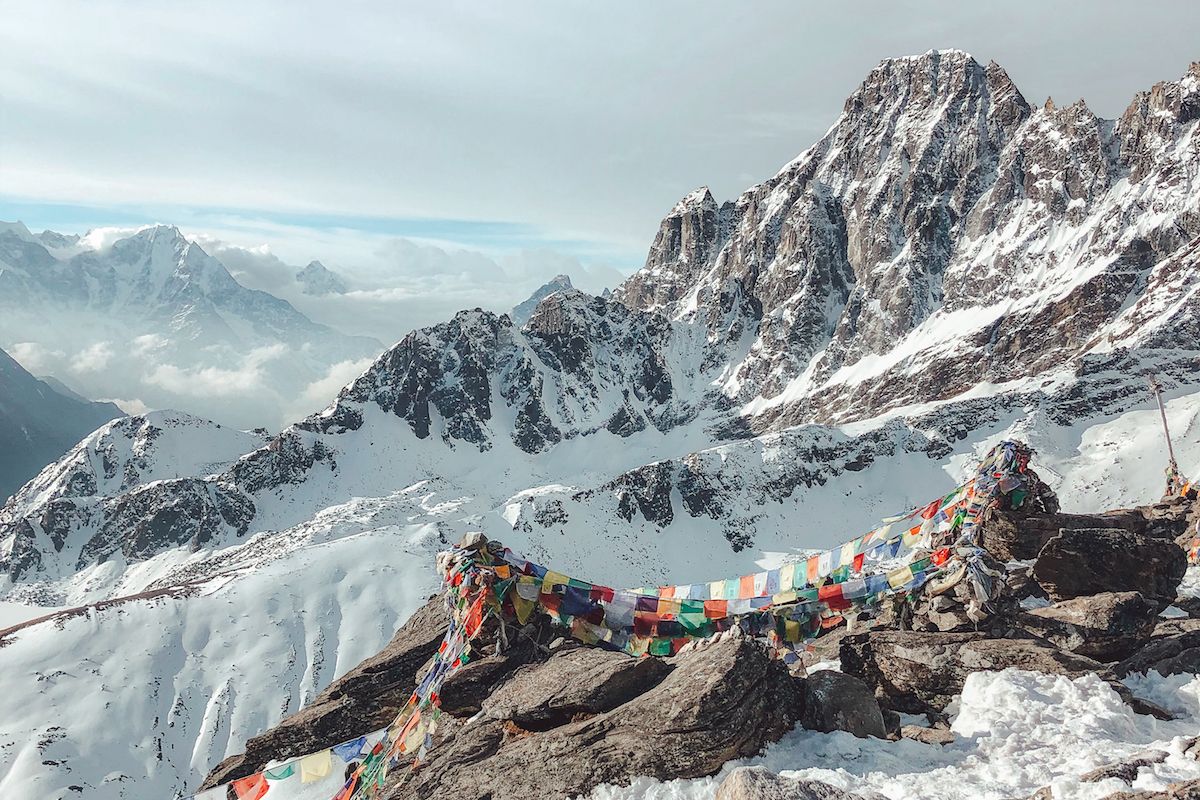 If you want to go on a serious hiking adventure, there is no better way to do it than by hiking in Nepal. Went went on a 10-day trek through the Himalayas to the summit of Gokyo Ri at 5,460m elevation. It led us to 360 degree views of the highest mountains in the world including Mount Everest. It's truly one of the best views in the world.
The Gokyo Lakes & Gokyo Ri trek is an alternative to the popular Everest Basecamp trek, so you will see less hikers on the trail. What makes it such an incredible experience is the memories you make along the way meeting locals, walking through Himalayan villages and staying in tea houses.
See our Gokyo Ri trekking guide including an itinerary and what you should know before you go.
New Zealand
16. Hike the Tongariro Alpine Crossing aka Mordor from the Lord of the Rings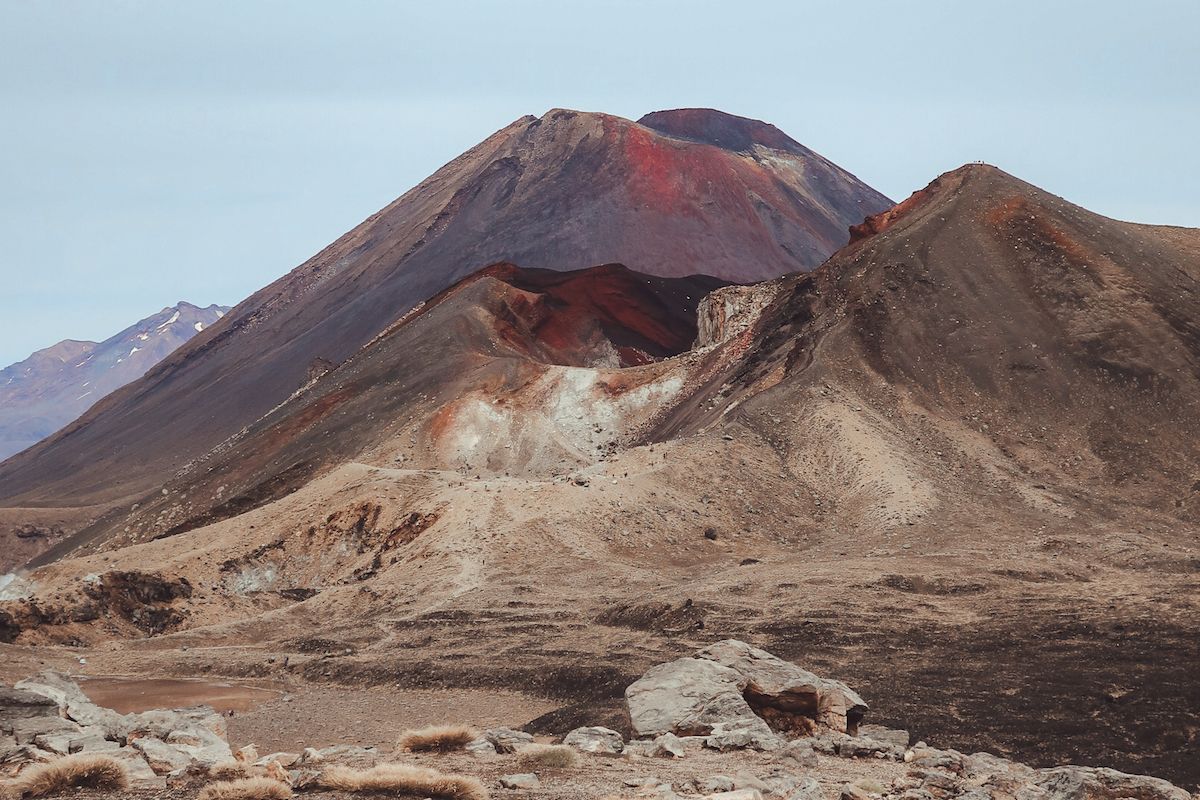 The Tongariro Alpine Crossing is one of the most impressive hikes in New Zealand. The full day hike takes you through an active volcanic area also know as the sinister Mordor from The Lord of the Rings. You will hike past Mount Ngauruhoe (aka Mount Doom from the movie) and otherworldly thermal lakes that almost look neon in colour.
Distance: 19.4 km roundtrip
Elevation gain: 795m (and a 1,125m descent)
Highest elevation: 1,886m
Hours to do hike: 5-8 hours depending on your pace and stops along the way
See our ultimate New Zealand itinerary, which includes the Tongariro Alpine Crossing.
Peru
17. Hike the remarkable Salkantay Trek to Machu Picchu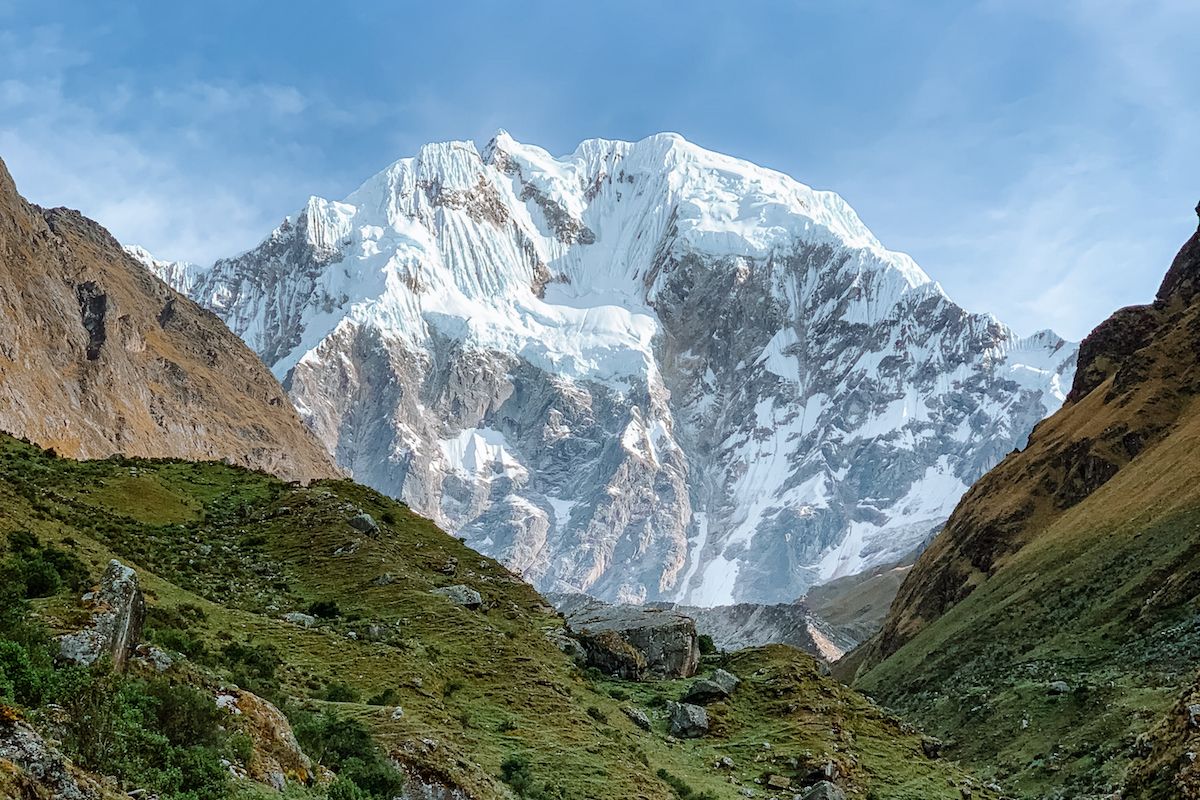 The Salkantay trek was named the Top Alternative Treks to Machu Picchu by National Geographic and is less crowded than the Inca Trail. The 5-day trek to Machu Picchu is one of the most difficult hikes we've done, but also one of the most rewarding. The hike takes you to bright blue Humantay Lake, up through snowcapped mountains to Salkantay Pass at 4,600m and down into a cloud forest before you reach the famous Incan ruins.
See our Salkantay Trekking guide including the full itinerary.
Reunion Island
18. Hike down a volcanic crater to see an isolated village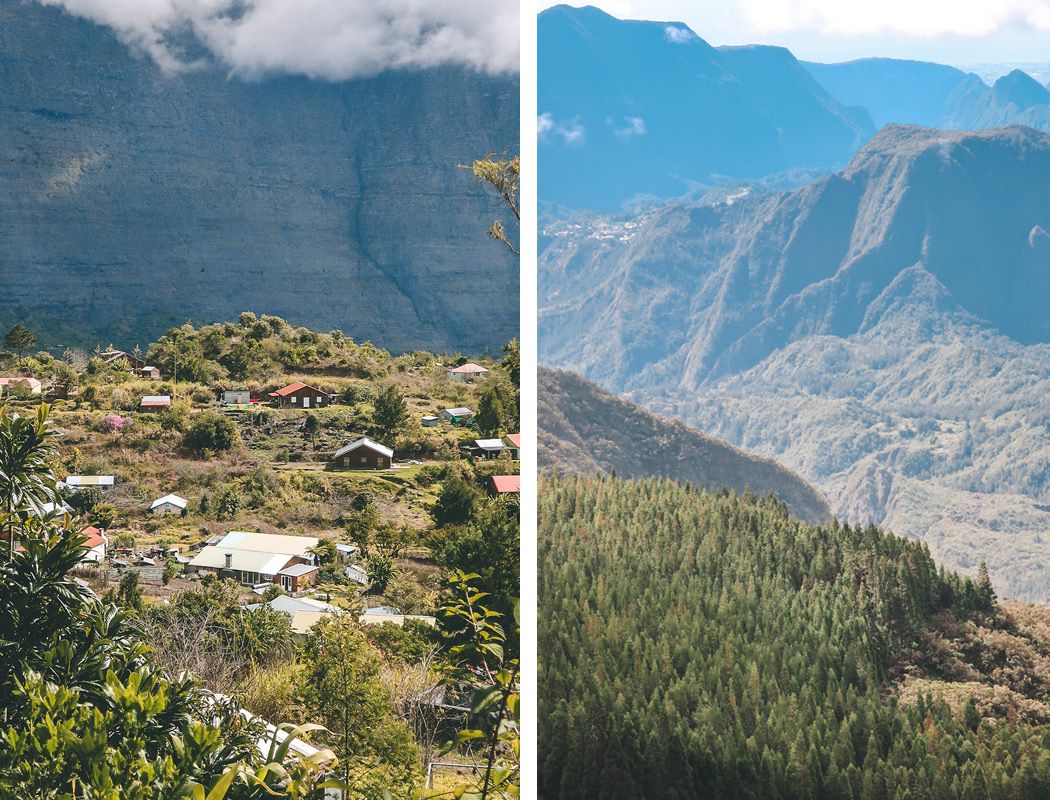 Reunion Island is a unique place to hike with its diverse landscape including craters, volcanoes, mountains and gorges. What makes these hikes so special are the isolated villages you come across that can only be reached by foot or helicopter. One of the best hikes is from Col des Bœufs to La Nouvelle, a remote village located inside a large crater.
Distance: 11.1 km roundtrip
Elevation gain: 695m
Highest elevation: 1,956m
Hours to do hike: 5-6 hours
See our list of 10 fun things to do in Reunion Island for more info.
Scotland
19. Hike in the Scottish Highlands, an area so impressive it's used as the setting for Hollywood films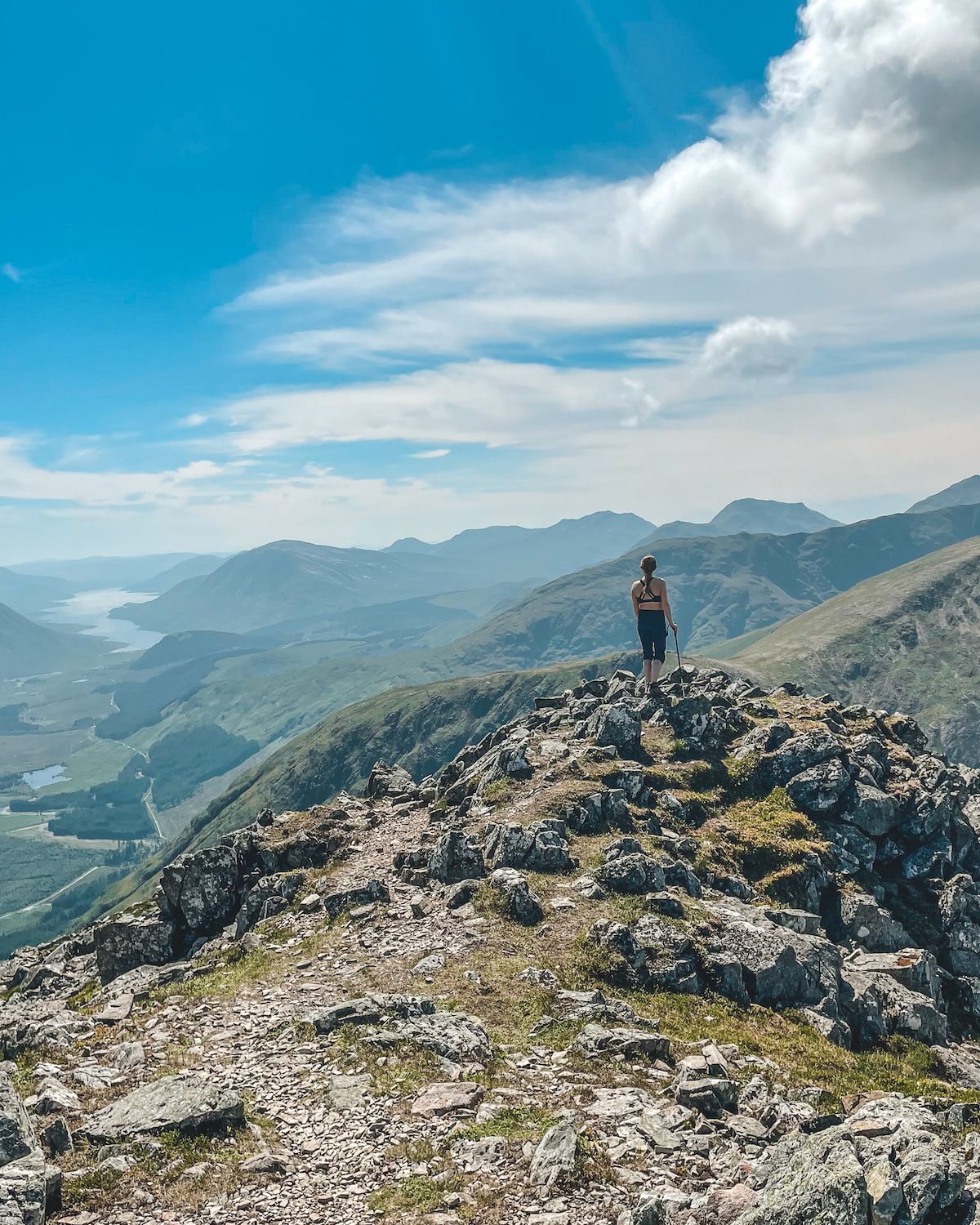 The Scottish Highlands are a hiker's paradise with so many spectacular landscapes and trails to discover. The area is so impressive that it's been used as the setting for famous movies like Braveheart, Harry Potter, Skyfall, Prometheus and The Wickerman (1973).
Fort William is a great home base for hiking in the Highlands. Known as the outdoor capital of the UK, it's the hub for exploring Scotland's highest mountains formed millions of years ago by volcanic and glacial activity. From here, it's easy to take day trips to Ben Nevis, Scotland's highest mountain, and Glen Coe, a striking valley with towering mountains.
See our 10 day Scotland itinerary, which includes amazing hikes throughout the Scottish Highlands.
Switzerland
20. Hike in Zermatt to see picturesque views of the Matterhorn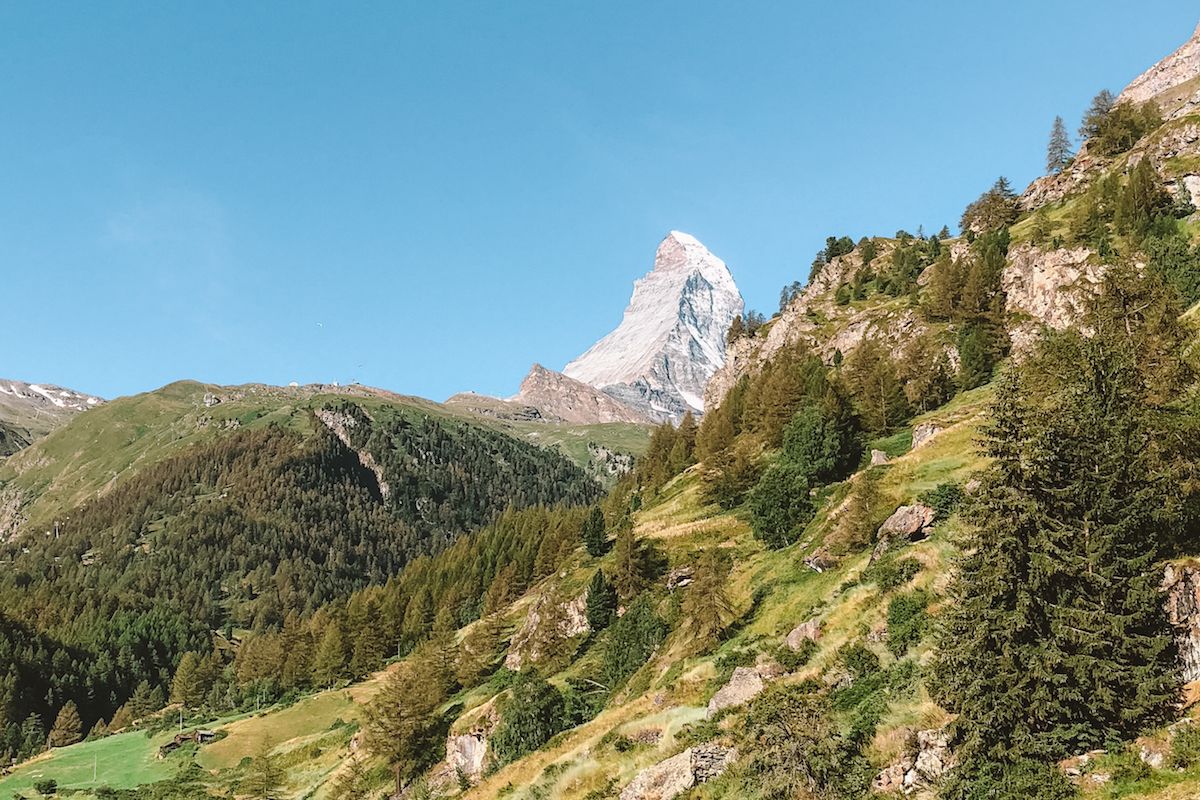 Our favourite place to hike in Switzerland is in the magical alpine town of Zermatt, since you have the Matterhorn as your centrepiece. Walking through the perfectly green landscape with the Alps all around you is a surreal experience. We always feel like we are on the set of The Sound of Music.
There are many wonderful hikes you can do in Zermatt. Our top picks are the Five-Lakes Trail (5-Seeweg) and the hike to Z'mutt via Pension Edelweiss. The former will take you to five scenic lakes and the latter to a cute nearby village where you can stop for lunch. Both have amazing views of the Matterhorn.
For more details about these hikes, see our list of 7 fun things to do in Zermatt.
Unique Excursions
Jump to: Canada | Chile | China | Indonesia | Jordan | Kyrgyzstan | Oman | Reunion Island | Switzerland
This next section lists adventurous activities we've done around the world (besides hiking and road trips) that have stood out from the rest. We highly recommend them!
Canada
21. Go wild camping in BC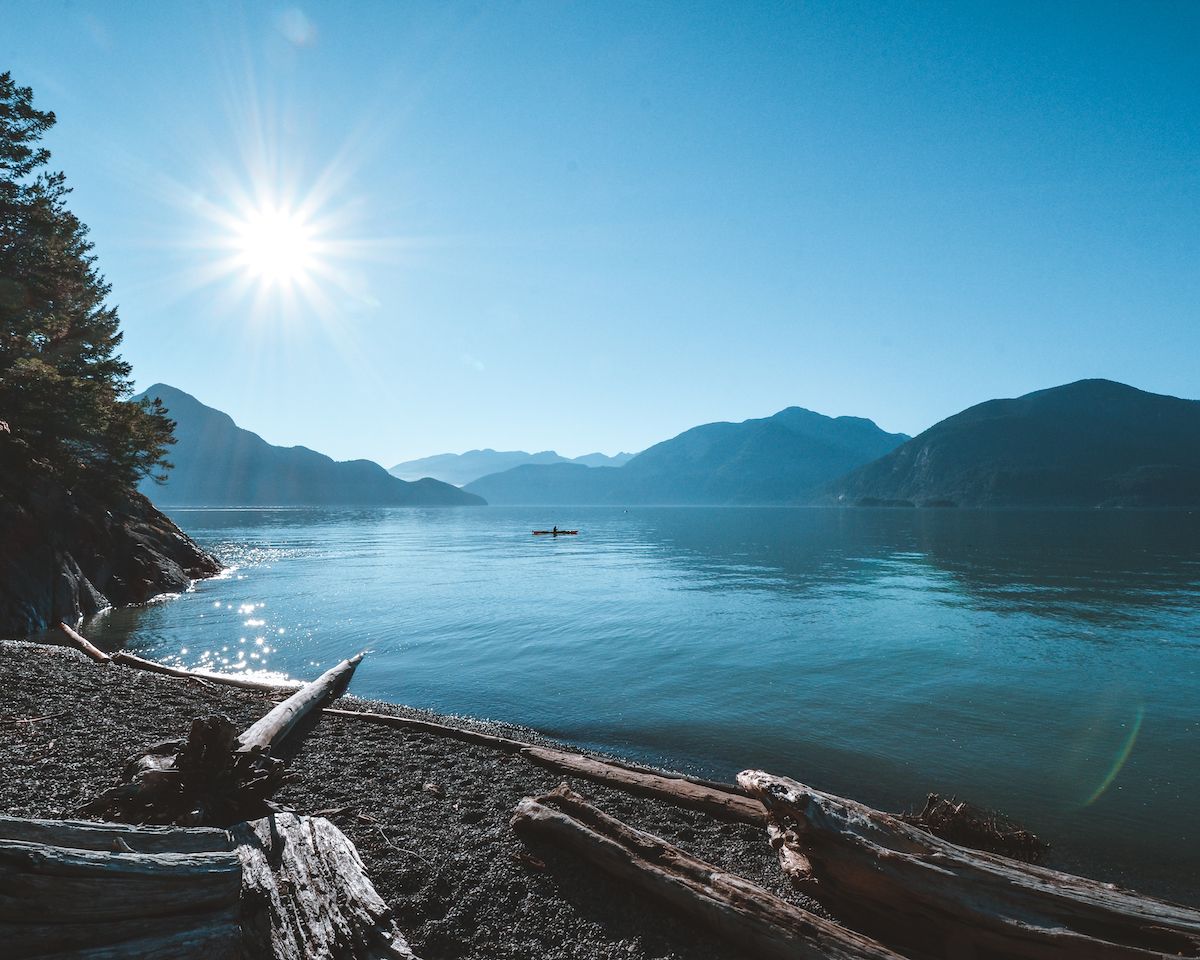 One of the best ways to explore Canada's natural beauty is by camping. Camping is a favourite pastime for Canadians looking connect with nature and their family or friends. You can either camp with the comfort of your car nearby or camp during a multi-day hike through the mountains. BC is one of the most scenic places to camp with its ocean, mountains, rivers, lakes and waterfalls. Pitching a tent, lighting a campfire and cooking hot dogs and s'mores is all a part of the fun!
There are many beautiful spots to camp at in BC. Check out Discover Camping for camping spots and reservations. For car camping by the ocean we love Porteau Cove. For camping along a multi-day trek, our favourites are Garibaldi Lake or Elfin Lakes. You can easily rent a tent and gear at MEC.
See our list of the 17 best getaways from Vancouver for more details.
22. Find Bathtub Island, a swimming hole on the world's largest freshwater lake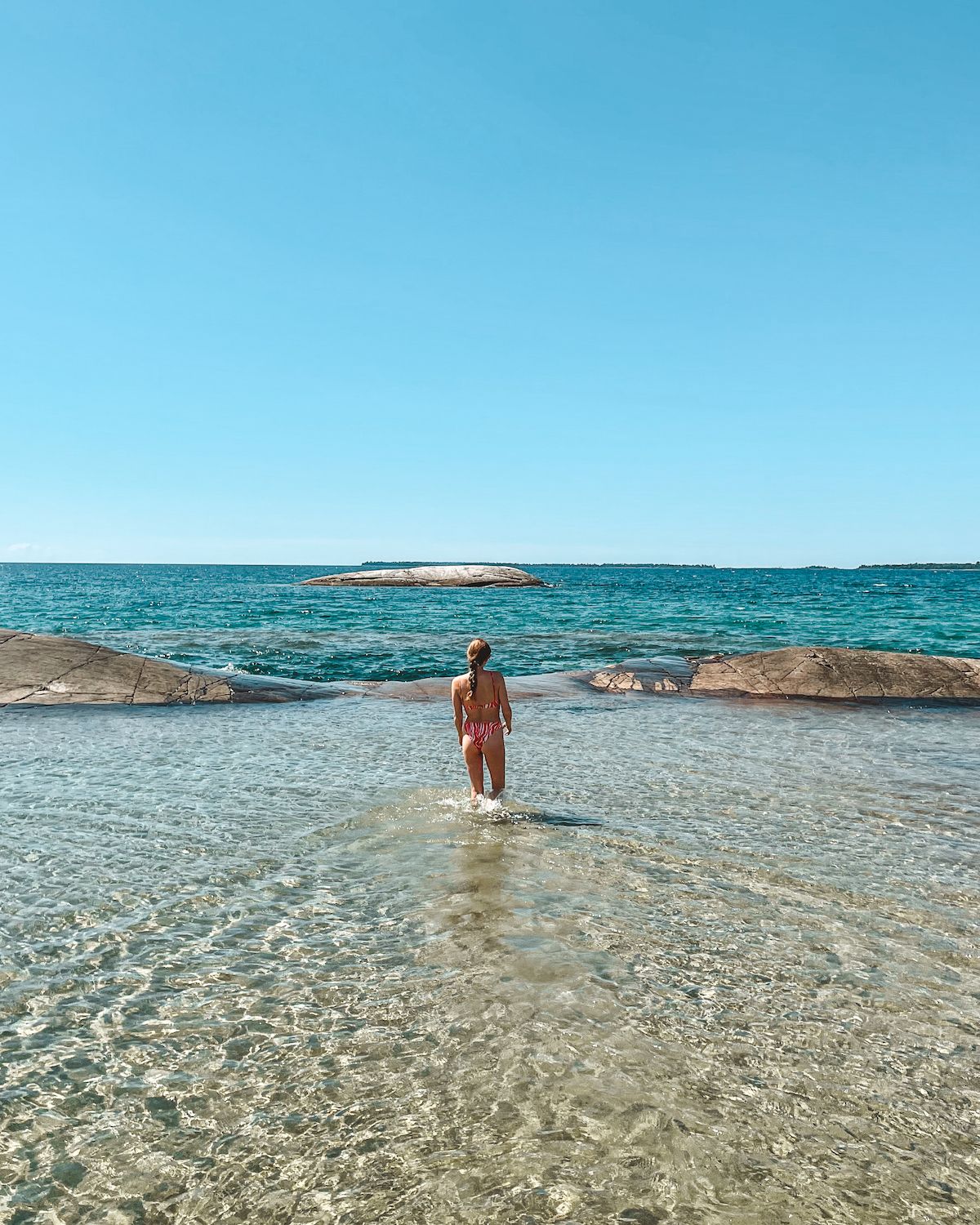 Take a road trip along Lake Superior to find Bathtub Island, a tiny island with a natural swimming hole that's on the world's largest freshwater lake. To get to this hidden gem, you have to walk from the shore of Lake Superior through knee deep water. On a hot summer's day, it's the perfect spot for a beach day.
See our Bathtub Island travel guide and start planning you trip.
Chile
23. Go stargazing in the Atacama Desert, the driest non-polar place on Earth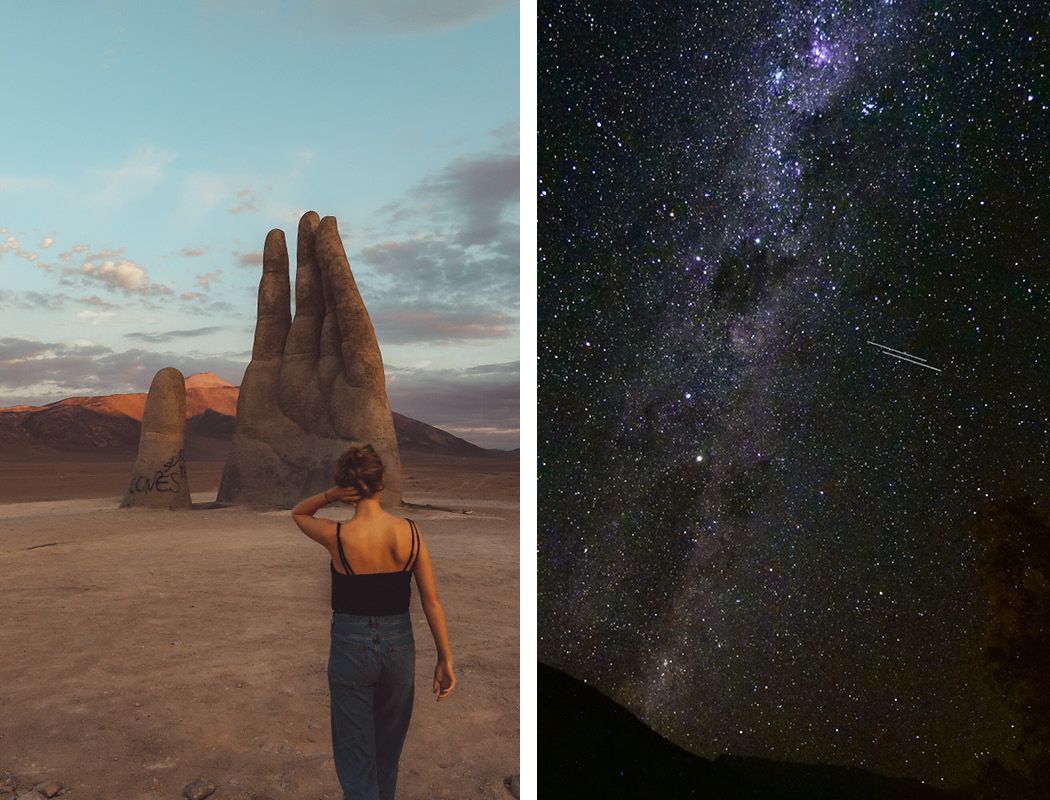 When you touch down on the barren landscape of the Atacama Desert in northern Chile, it feels like you've landed on Mars. In fact, NASA actually tests their rovers here! If you love star gazing or have a fascination with space, you will be enthralled with this region known as the driest non-polar place on the planet. The arid conditions and altitude make it arguably the best place in the world to see the night sky. You can also tour the Paranal Observatory, which is home to the Very Large Telescope (VLT).
See our Chile itinerary for info on stargazing tours.
China
24. Toboggan down the Great Wall of China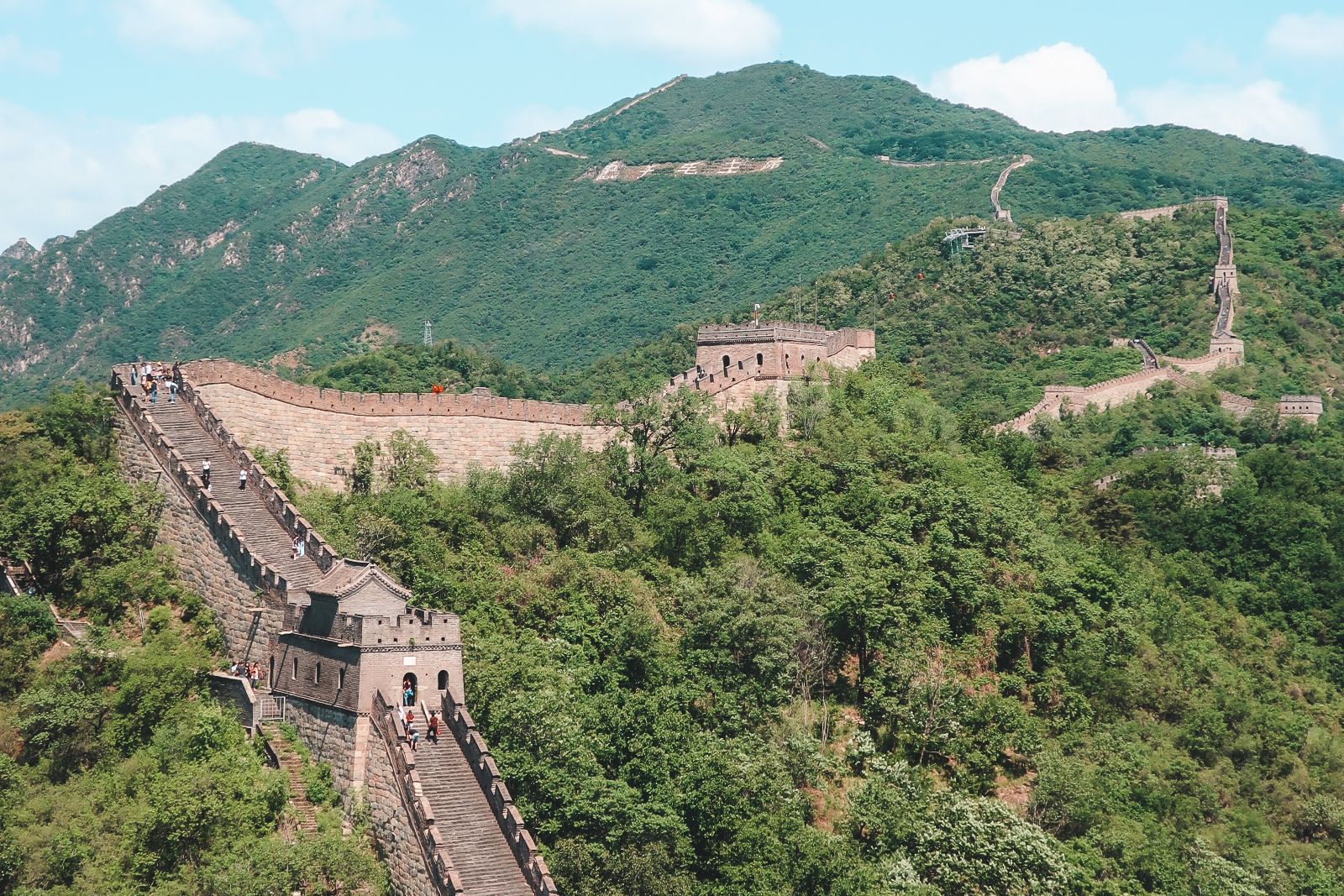 Toboggan down the Great Wall of China?! Yes you heard correctly. On the Mutianyu section of the wall there is a toboggan slide you can take on your way back down. Now that is a cool way to experience one of the New 7 Wonders of the World.
See our ultimate 10 day China itinerary.
Indonesia
25. Go on a boat trip through Flores to see Komodo Dragons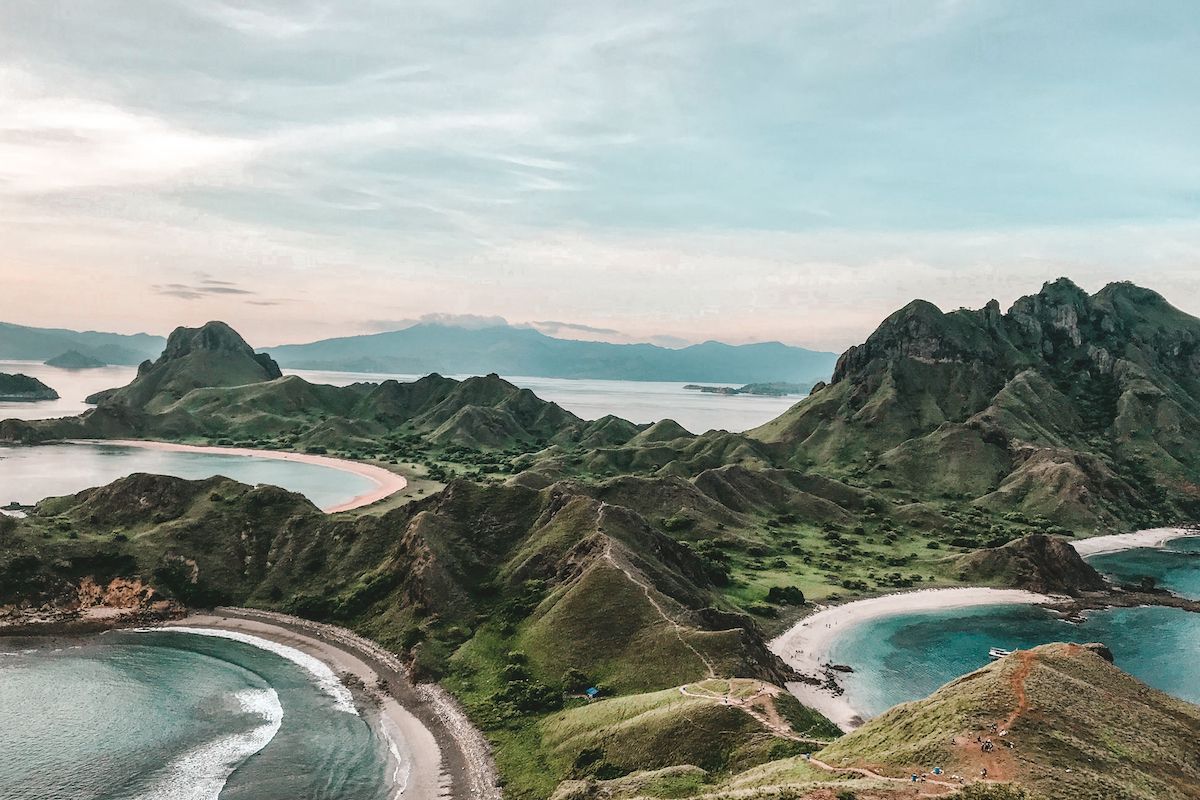 Boating through Indonesia's islands to see Komodo Dragons is an awe-inspiring experience. Not only do you get to see these ancient beasts up close, you also get to swim with manta rays, see spectacular sunsets, pink beaches and astonishing islands.
See our Komodo boat trip guide for the best islands to visit and what ones you should skip.
Jordan
26. Go 4x4ing through the Wadi Rum Desert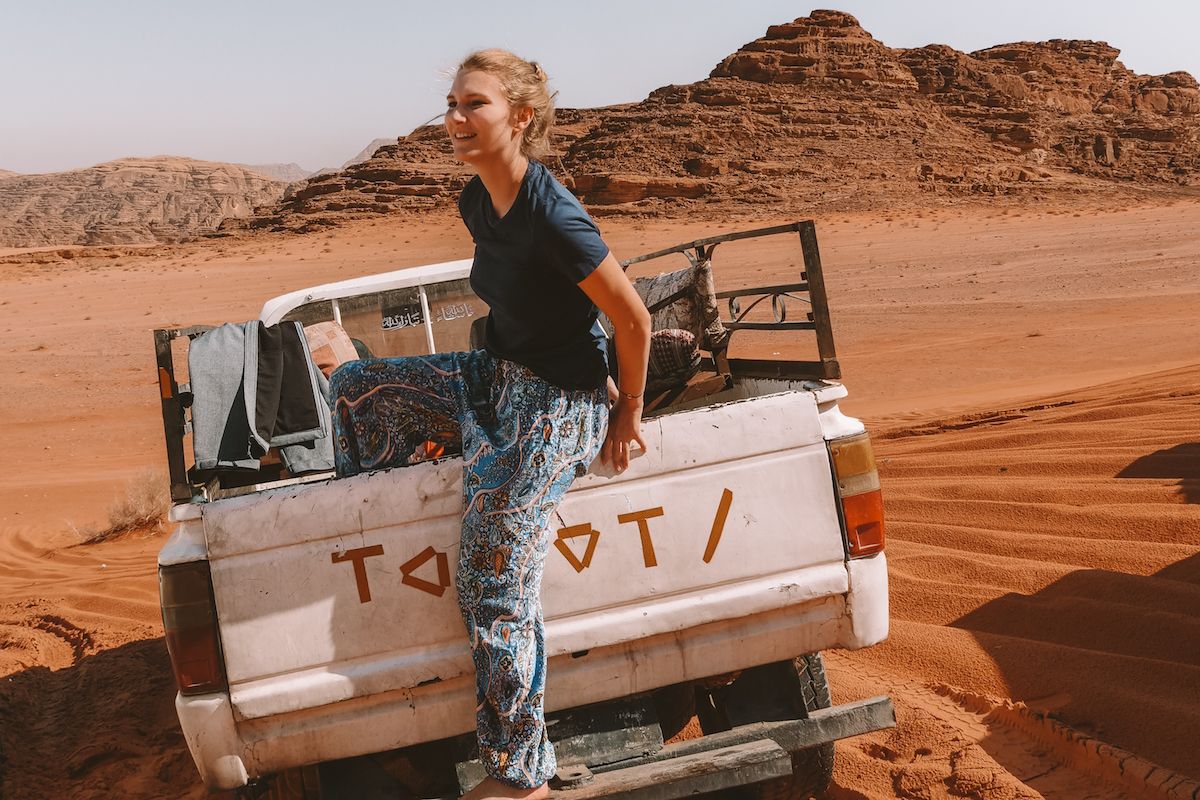 Wadi Rum is a protected desert in southern Jordan also known as the "Valley of the Moon". Going on a 4x4 tour through the desert is a blast! On your tour you sit in the back of an old Toyota pickup truck as it zooms through the desert and sandstone mountains. We had an option for a 30 minute camel ride along the way and also stopped for a few breaks to take in the desert's majestic beauty. A fun fact, the Wadi Rum desert has been used as a movie set for Star Wars, Lawrence of Arabia, Prometheus and The Martian.
See our review of Abraham Tours, which includes this Wadi Rum excursion.
27. Stay in a Bedouin camp near Petra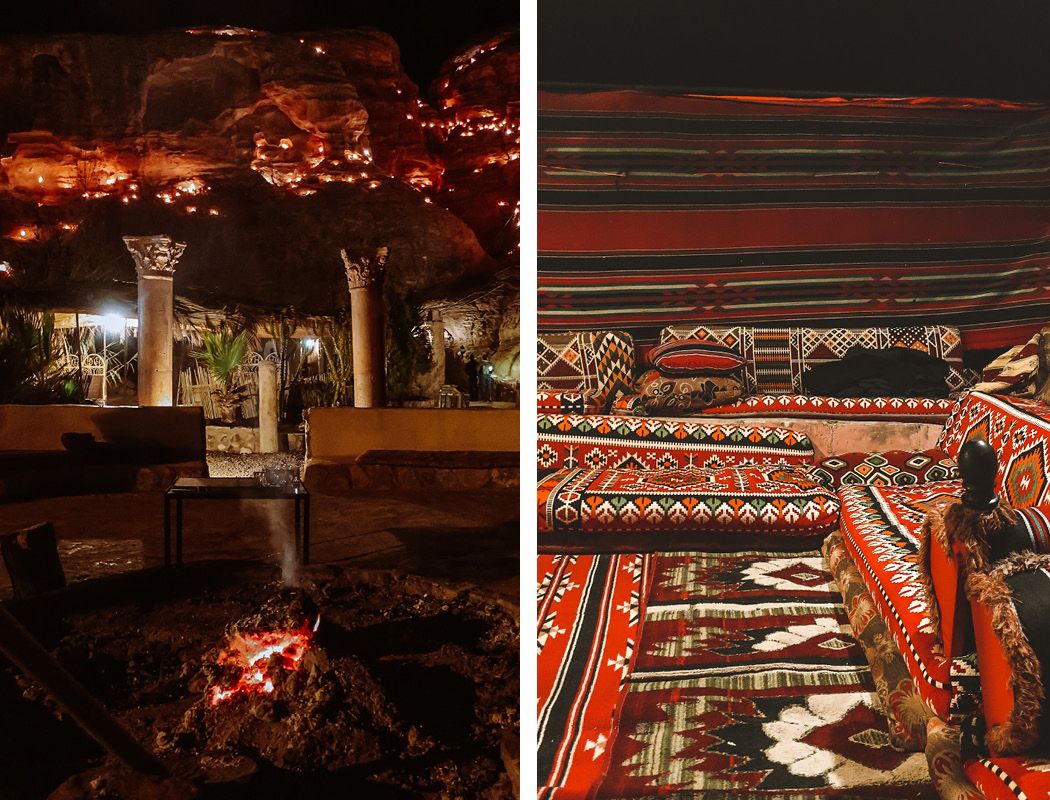 Staying in a Bedouin camp in Jordan is an incredible experience. The Bedouin are nomadic Arabic peoples who have historically lived in Middle Eastern deserts. We stayed at Seven Wonders Bedouin camp near Petra in a large private tent. The best part was gathering in the communal tent lined with red Jordanian seat cushions and drinking hot tea.
See our review of Abraham Tours, which includes staying in a Bedouin camp.
Kyrgyzstan
28. Horse trek to Song Kol Lake, an alpine lake over 3000m elevation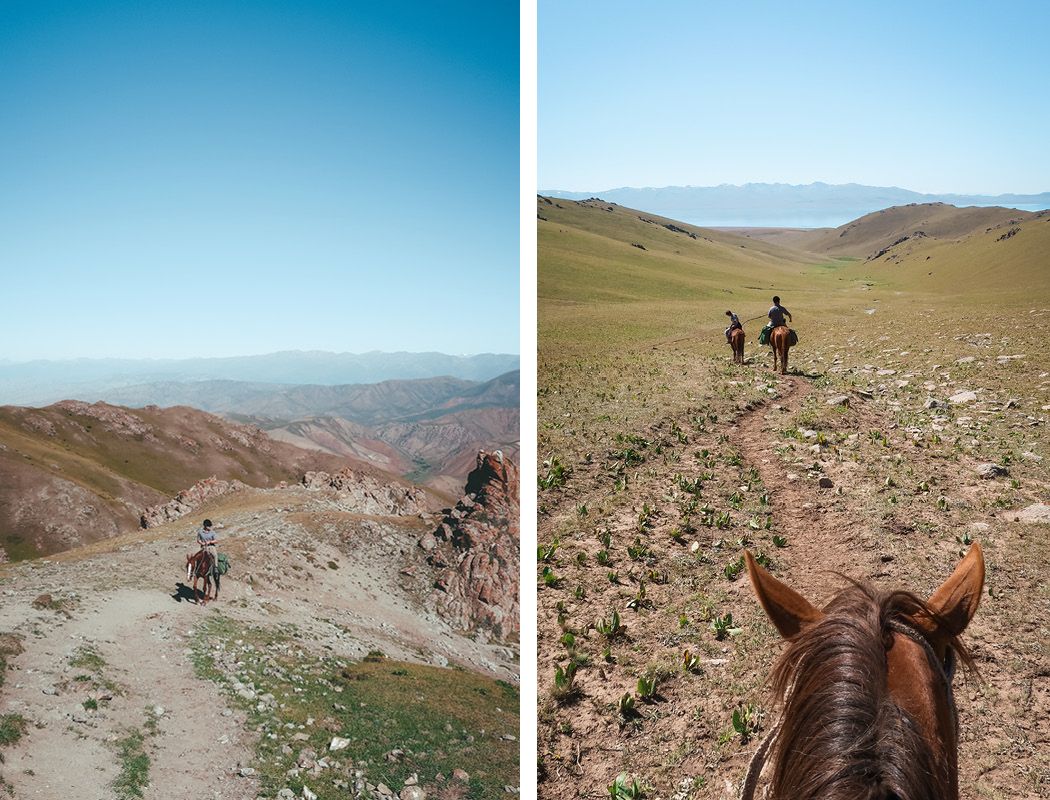 Kyrgyzstan is an off-the-beaten path travel destination that is worth visiting for its striking natural beauty and friendly locals. Since 70% of the country is above 3,000m elevation, it's a great destination for the adventurers out there.
One of the most remarkable things to do is a 3-day horse trek to Song Kol Lake. The alpine lake sits at 3,016m elevation and is surrounded by mountains and pastures where nomads graze their livestock and live in yurts. If you're an experienced rider, you can even gallop through the alpine down to the lake!
See our Kygyzstan itinerary, which includes the 3 day horse trek to Song Kol Lake.
29. Go 4x4ing through the Tian Shan mountains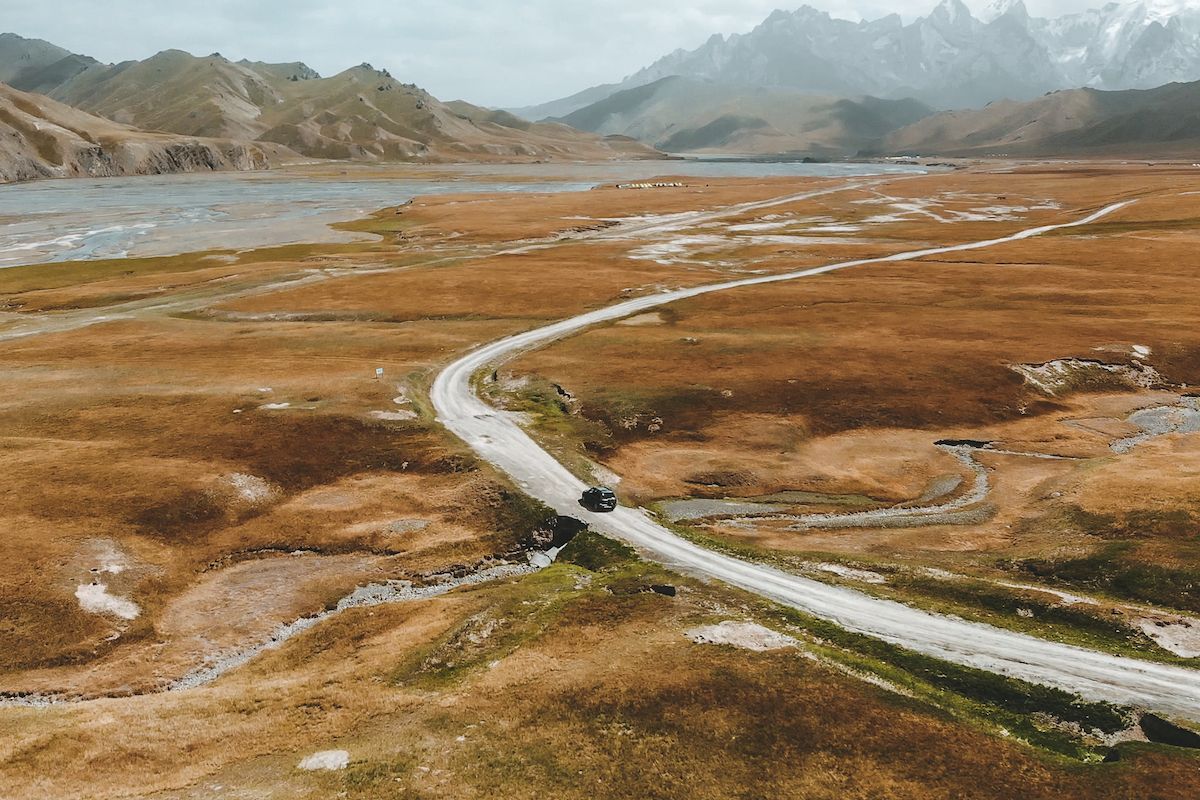 One of the most extraordinary places to visit is Kel-Suu, an alpine lake which sits on the Kyrgyzstan/China border zone. The 4x4 drive to the remote region is spectacular with the Tian Shan mountains as your backdrop.
Because this area sits on the border zone, you will need a special border permit to visit. If you hire a tour group they do all of the permit work for you. You just need to have your passport ready at the border crossing.
Stay the night at Jyrgal's Yurt Camp and rent horses to visit the lake. Go in the morning to get the best light.
See our 10-day Kygyzstan itinerary, which includes the 4x4 adventure to Kel-Suu.
Oman
30. Swim in a wadi, an oasis in the desert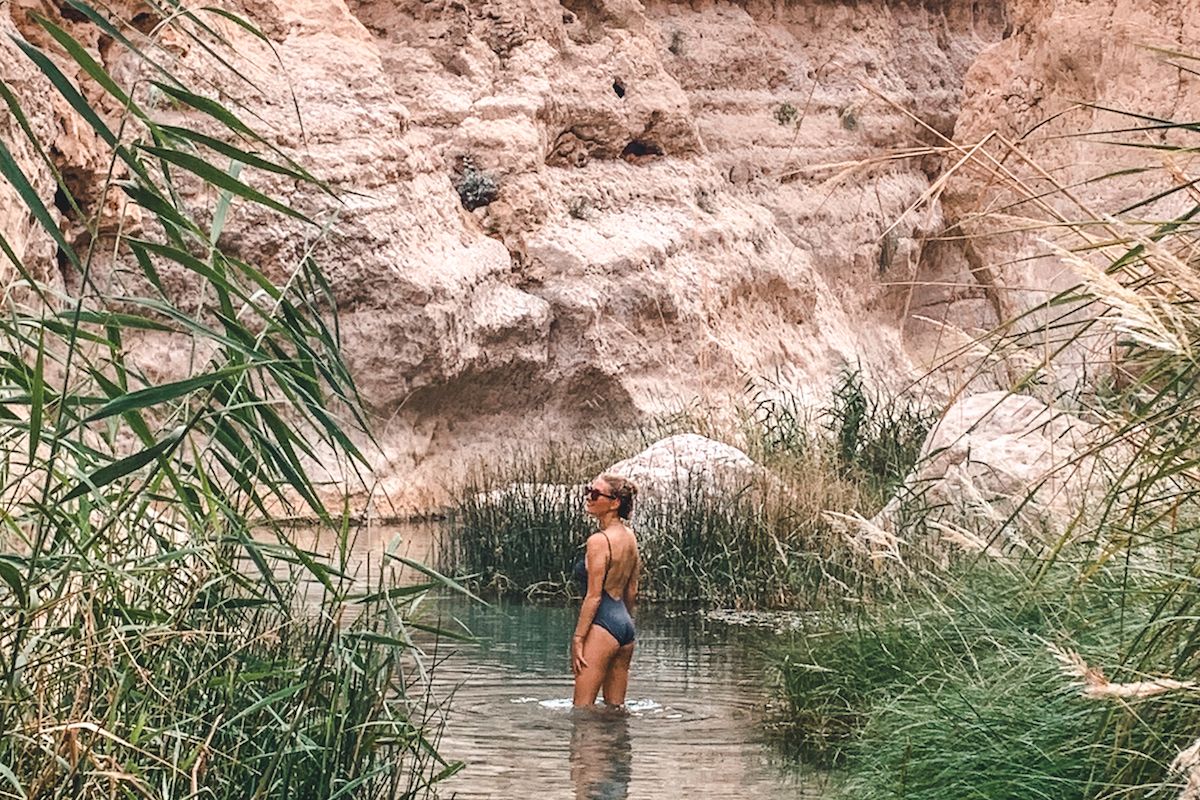 Omanis love to visit wadis during their leisure time to escape the heat. A wadi is a ravine where you will find an oasis of greenery and water. After a hot day driving around the desert, it's a treat taking a plunge into the natural pools.
Our favourite wadi is Wadi Shab. After a 45-minute stroll through the wadi, you'll reach five consecutive pools you can swim or walk through. At the end of the 5th pool, swim through a crack in a cave and you'll find a hidden waterfall!  
See our 1 week Oman itinerary, which includes a visit to Wadi Shab.
31. Go glamping in the sand dunes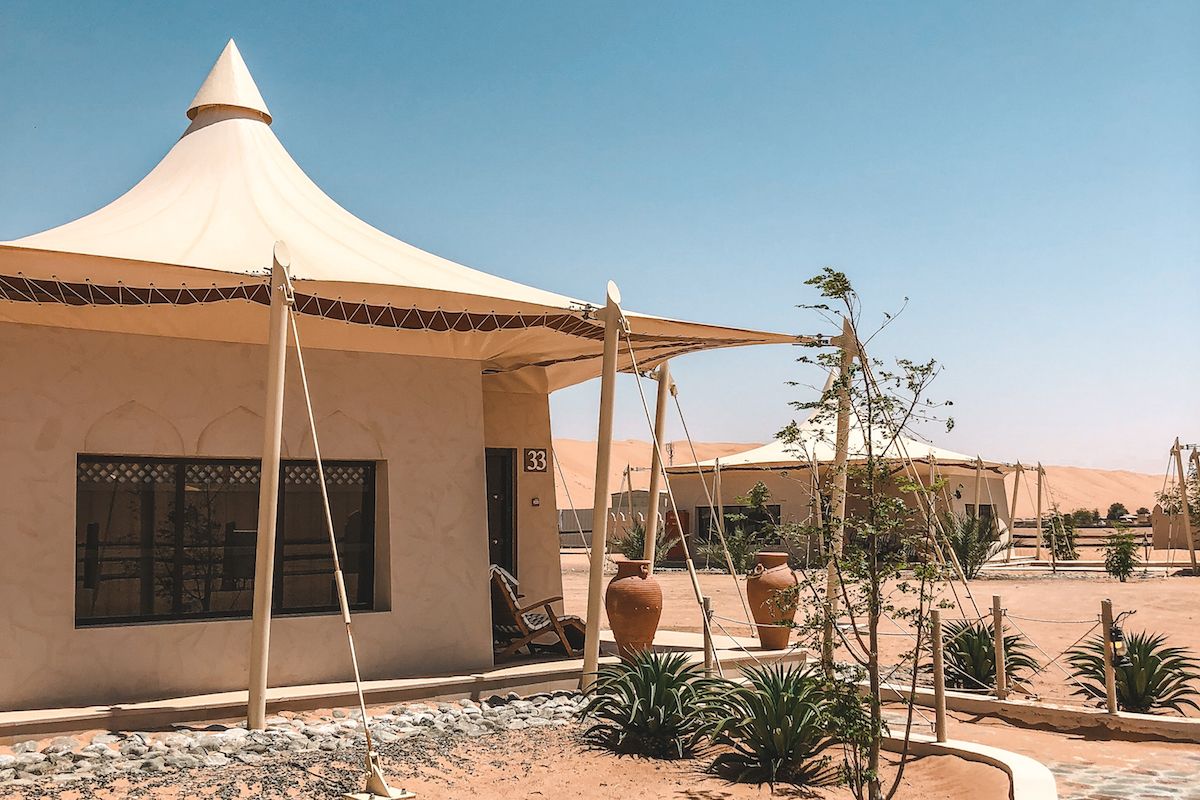 Experience Oman's rolling sand dunes and extreme desert conditions by spending the night in a luxury camp. Drive 2 km on a sand road into the middle of the dunes and you'll find Desert Nights Camp. The luxury camp feels like a sanctuary in the hot desert. Your stay includes a 4x4 excursion up a sand dune to watch the sunset, breakfast and a delicious dinner buffet.
See our Oman itinerary, which includes this luxury camp.
Reunion Island
32. Go snorkelling with wild dolphins & whales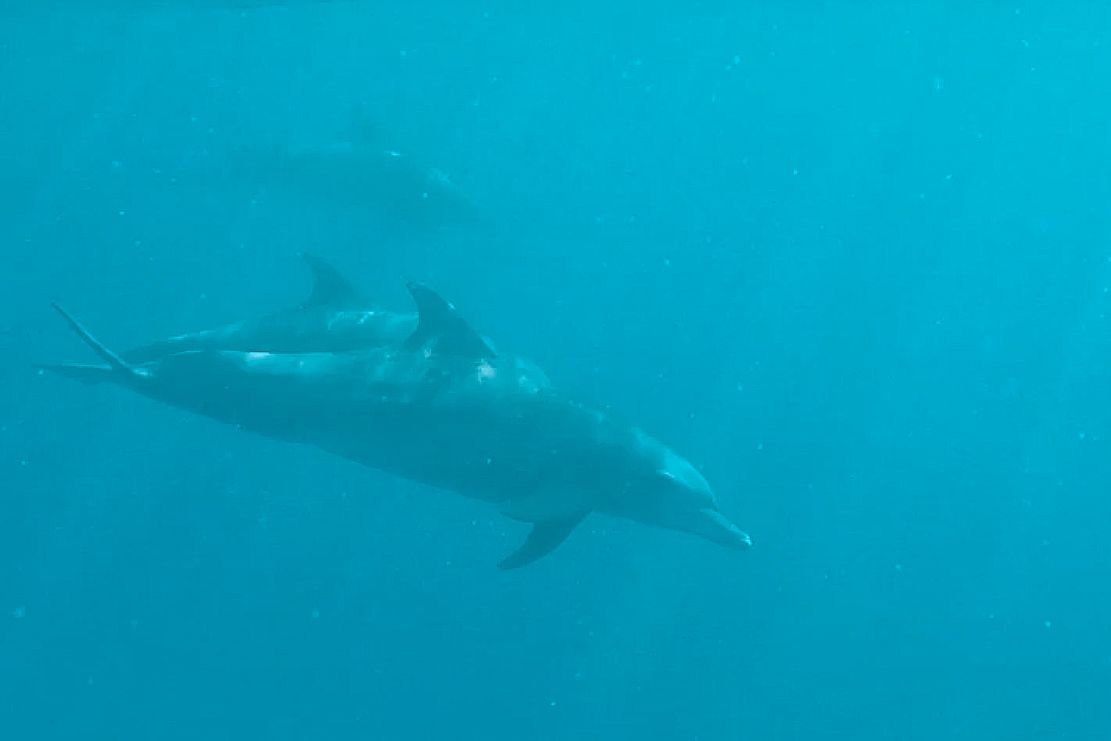 Go on a sustainable marine life tour with DuoOcean on Reunion Island for your chance to snorkel with dolphins and humpback whales. We were ecstatic to swim with 11 wild dolphins! We almost had the opportunity to swim with a mother humpback whale and her baby, but unfortunately they were scared off by an aggressive boat rented by tourists nearby.
See our list of 10 fun things to do in Reunion Island for more info.
33. Helicopter through gorges, up volcanic ridges and by giant waterfalls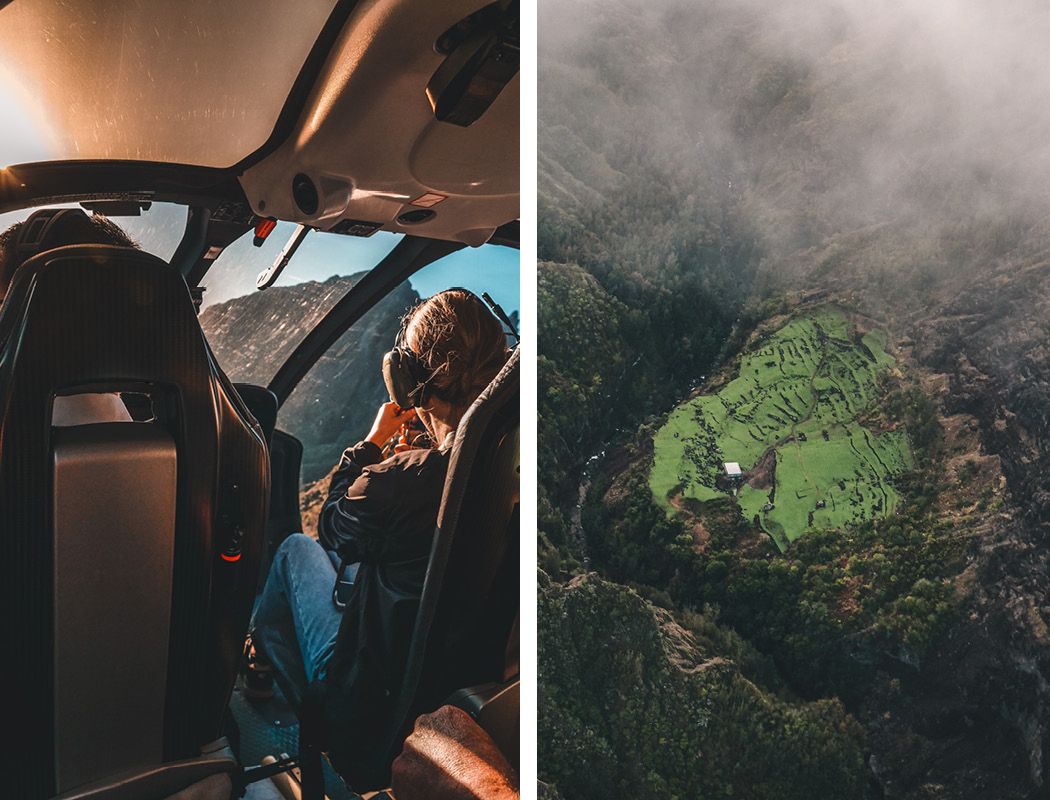 ‌Our helicopter tour in Reunion Island has stood out as the best helicopter tour we've been on. Rather than flying over the landscape, it felt like we were flying through it. We flew close to gigantic waterfalls, up volcanic ridges and through gorges.
There are different flight options you can choose from ranging from 25-55 minutes. If you're lucky with the weather, you may be able to fly over the active volcano, Piton de la Fournaise.
See our list of 10 fun things to do in Reunion Island for more info.
Switzerland
34. Go on a helicopter tour to get a close up look of the Swiss Alps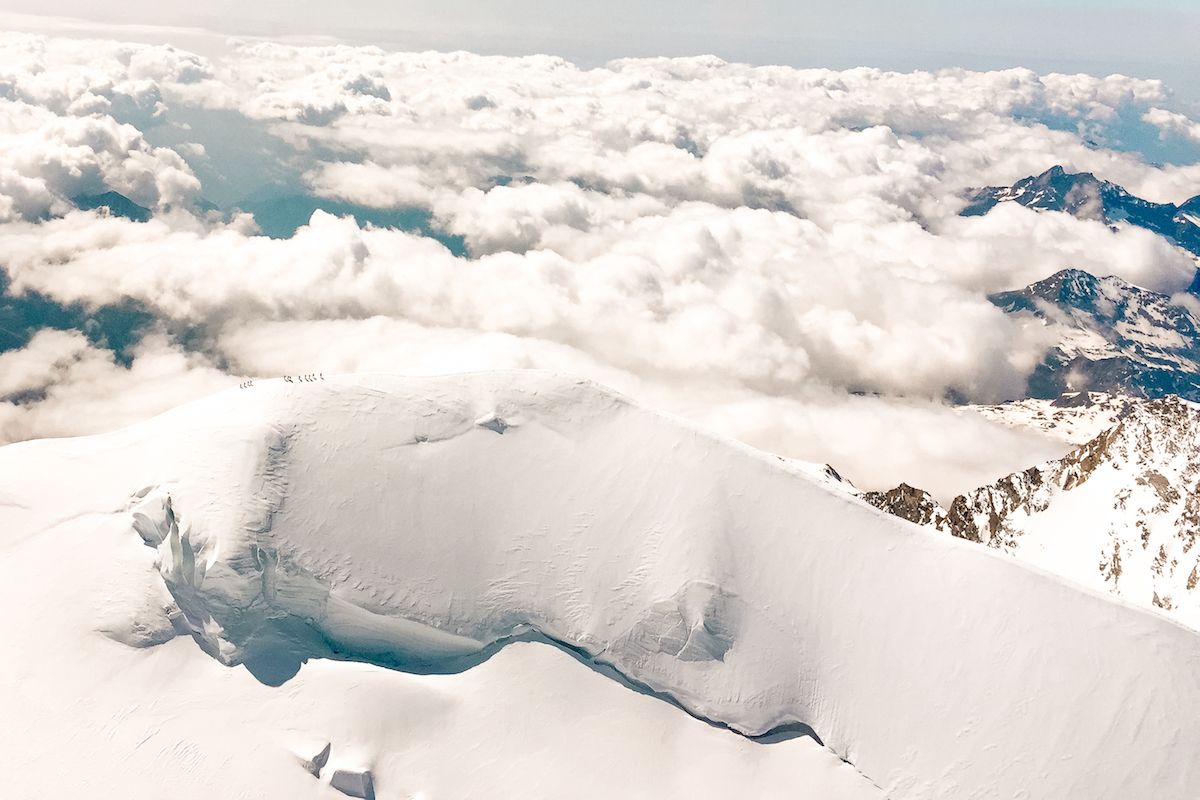 In Zermatt you can go on an exhilarating helicopter experience through the Swiss Alps. On our 30-minute tour with Air Zermatt it felt like we were on top of the world flying by these impressive mountains. We even saw climbers on top of the mountains and some summiting The Matterhorn!
See our list of fun things to do in Zermatt including this helicopter tour.
35. Ski to Chez Vrony and have cheese fondue with stellar views of The Matterhorn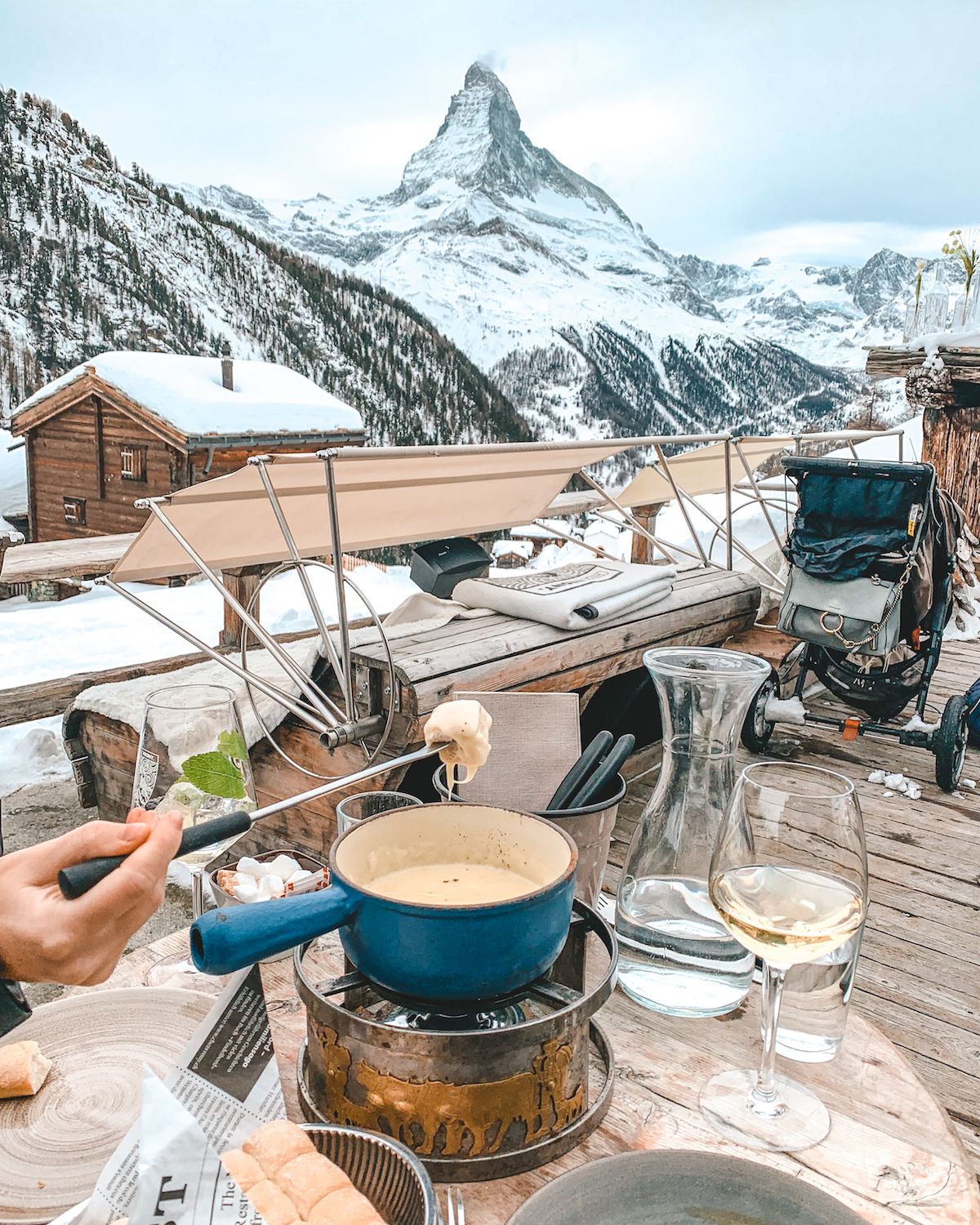 Zermatt is known to have some of the best skiing in the world. What makes it so special is that you can ski to small eateries among snow-covered wooden chalets. The best part is that most of these restaurants come with stellar views of the Matterhorn. Our favourite place to stop for lunch is at Chez Vrony. Not only is the restaurant in the Michelin Guide, it has bubbly cheese fondue perfect for a lunch break on the mountain.
See our list of fun things to do in Zermatt in winter.
36. Ride down the longest ski run in Europe
The longest ski run in Europe is a whopping 25km long! Starting from Klein Matterhorn at 3,883 m elevation, the run takes you all the way down to the village of Zermatt. At the top you have views of the highest peaks in Switzerland and Italy, including the Matterhorn at a unique angle.
See our list of fun things to do in Zermatt in winter.
---
We hope you enjoyed these amazing destinations and ideas for adventure!
Looking for more trip inspiration? Don't miss our other posts: