One of the best parts of traveling is getting to discover new cultures and ways of living. Traveling and experiencing different cultures can promote personal growth and open new possibilities that wouldn't have otherwise existed.
We have rounded up the most memorable and unique cultural experiences we've had on our world travels and hope they will inspire your next trip. We include local cultural experiences, exciting art & music scenes and fascinating historical sites that are worth the hype.
All of these cultural travel experiences get our certified groovy stamp of approval and all pictures were taken by us during our travels. Each of the 41 experiences link to a travel guide or itinerary to help you plan your trip!
Outline: 41 Cultural Travel Experiences
---
Local Cultural Experiences
Jump to:
Argentina
|
Bhutan
|
Brazil
|
Canada
|
China
|
Finland
|
Georgia
|
Germany
|
Hungary
|
Israel
|
Japan
|
Kyrgyzstan
|
New Zealand
|
Peru
|
South Korea |
USA
Immerse yourself into the local culture with these unique experiences that represent the country's way of life.
Argentina
1. Take a tango lesson in Buenos Aires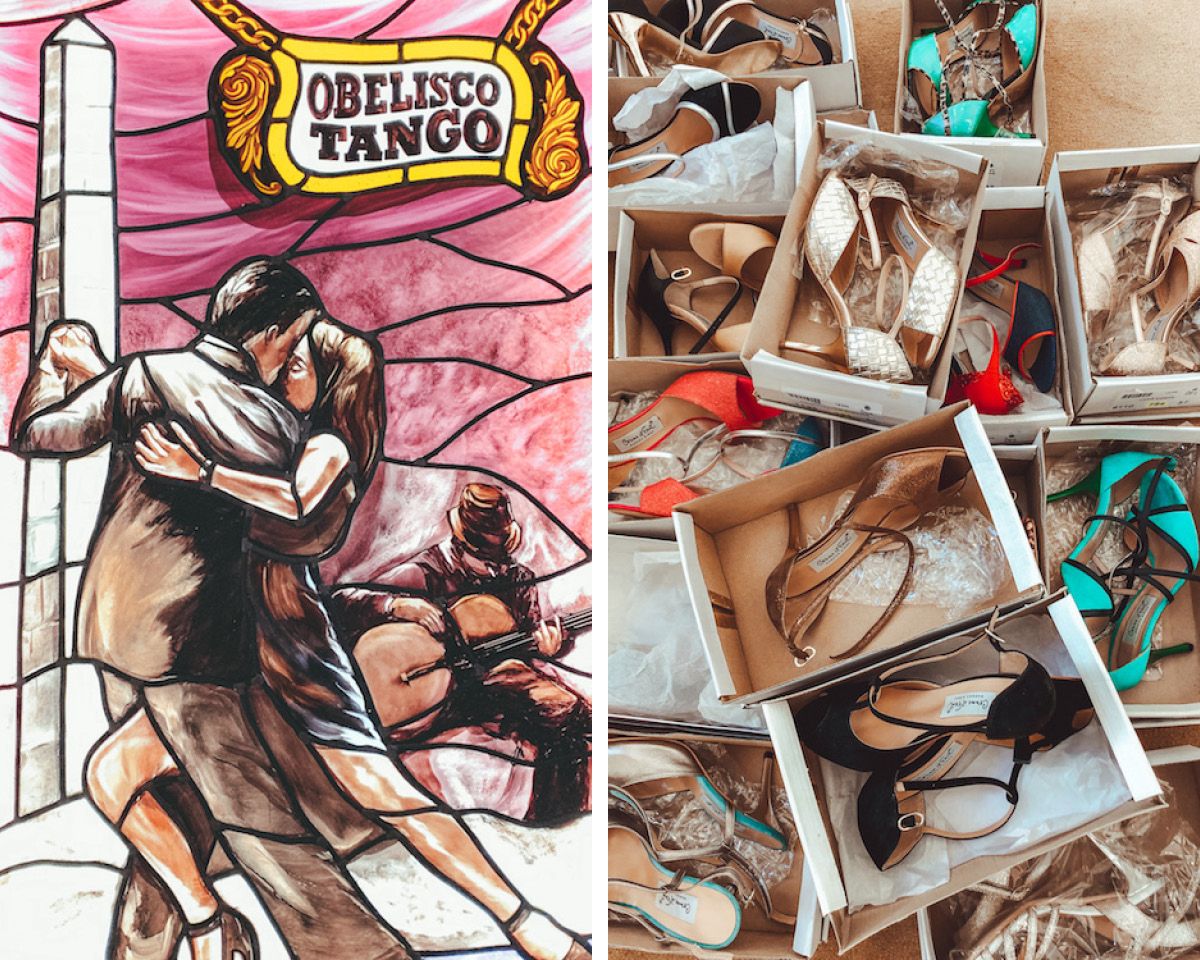 Buenos Aires is the land of tango. The famous dance has heavily influenced Argentina's society and culture since the late 1800s. You'll find tango shows, tango dance venues called milongas and even tango in the streets. It's a playful dance filled with passion and vibrance.
A fun way to learn about tango is by booking a dance lesson and then visiting an authentic milonga with your dance group after. It's also a great excuse to buy a pair of tango shoes. Don't like moving your feet? See the pros and their perfect form at a live tango show.
See our list of fun things to do in Buenos Aires, including where to see a tango show and where to get tango lessons.
2. See a rivalry football game in Buenos Aires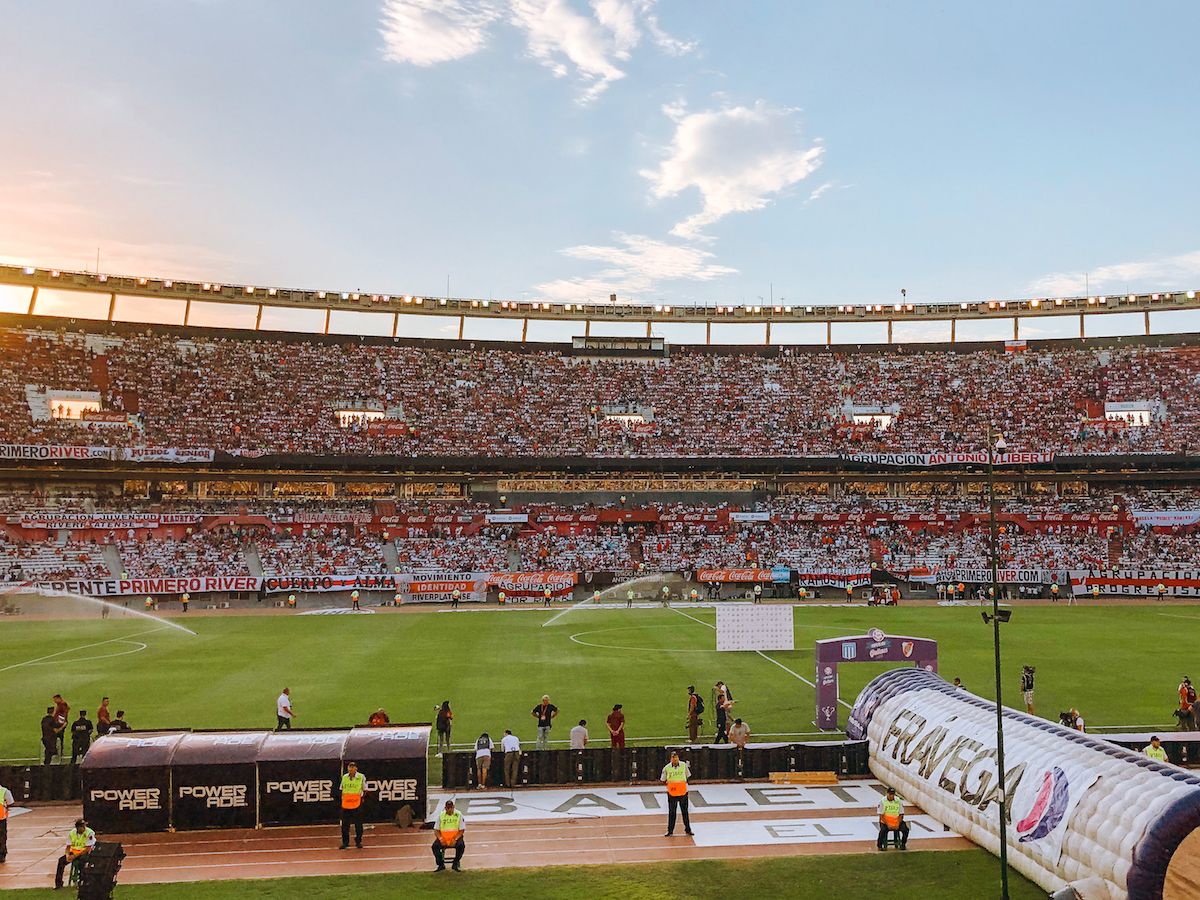 Football is like a religion in Argentina and Argentinians have a craze for it. Packed stadiums and shouting fans make a for a lively and exciting experience similar to what you would see in Europe. To see a game filled with action and passionate fans, try getting tickets to a rivalry game!
Note that online tickets are reserved for citizens or people with memberships. As a tourist, you will need to buy tickets through a reputable third party that takes you to and from the game.
See our list of 11 things to do in Buenos Aires, which includes how to get your hands on football tickets for a rivalry game.
Bhutan
3. Learn about Buddhism in Bhutan, "The Last Shangri-La"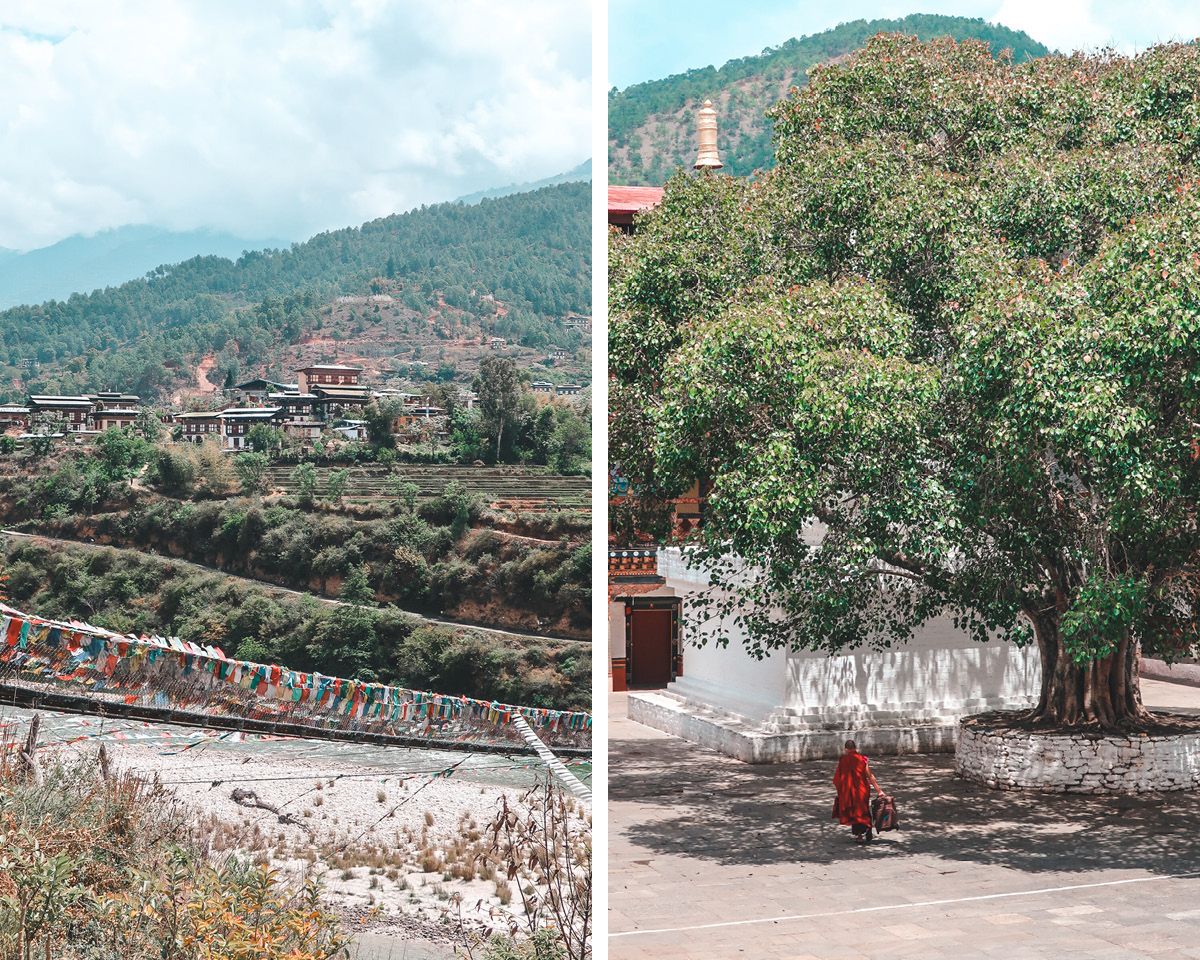 Bhutan is officially recognized as a Buddhist country and is famous for measuring its country's prosperity by Gross National Happiness, an index of psychological wellbeing, rather than Gross National Product. Because of this, you will find serenity amongst people that is unlike anywhere else. Don't be confused if your driver is driving under the speed limit, it's just the way it goes in Bhutan.
The process of traveling to Bhutan is unique to other countries, since tourism is controlled and you can only visit with an official guide. Your guide will show you around the beautiful country by taking you to Buddhist temples, fortresses and cities. It's a great opportunity to learn about the Bhutanese and their deep culture.
See our Bhutan guide for travel tips and how to customize your trip.
Brazil
4. Spend the day at Ipanema Beach in Rio De Janeiro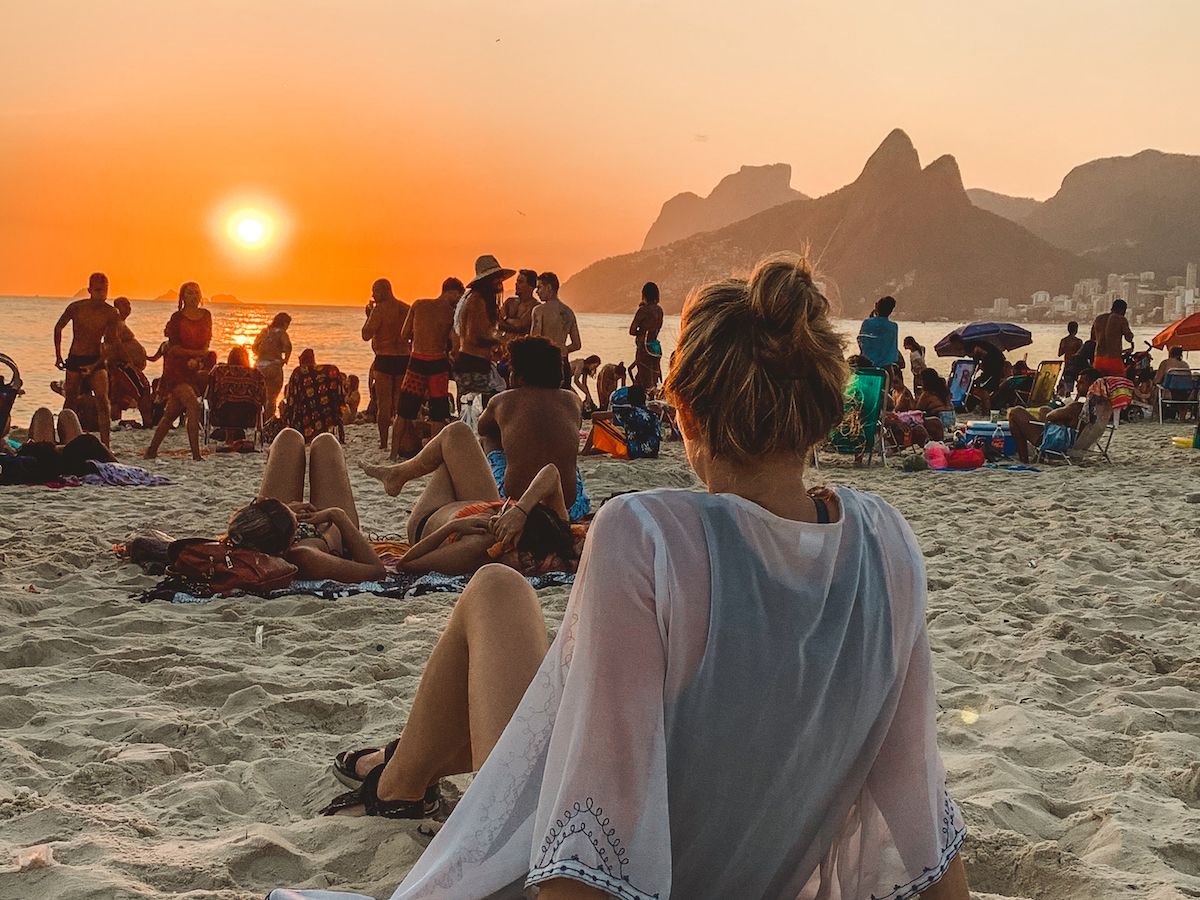 Spending the day at the beach is a way of life for Cariocas (those born in Rio). Skip Copacabana Beach and instead head to the less touristy Ipanema Beach to swim and sunbathe until sunset. Immerse yourself into the energetic culture and hang out among locals who use the beach as their regular meeting place.
For more beach tips, see our list of 10 non-touristy things to do in Rio.
5. Take a walking tour of Rocinha, the largest favela in Brazil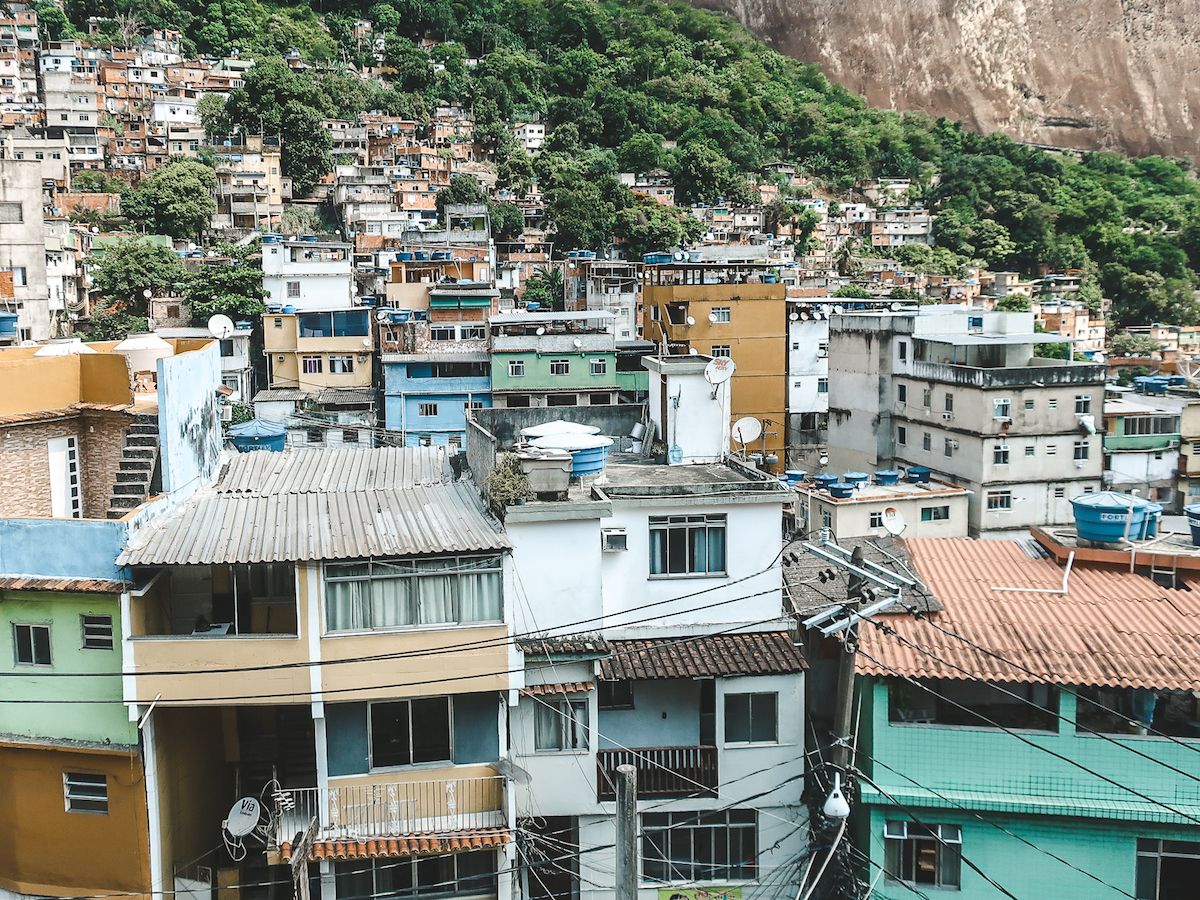 Visiting Brazil's largest favela is an eye-opening experience. A favela is a marginalized low-income area in Brazil with a history of governmental neglect.
On our walking tour, our knowledgable tour guide from Favela Walking Tour told us about the history of the favela and stories from his own experience of living there. The best part of the tour was visiting a school where kids put on a musical performance. It was special being able to interact with the community. Everyone was very friendly and we felt safe as we walked through the favela.
See our list of 10 non-touristy things to do in Rio De Janeiro for more info.
Canada
6. Experience Canada's bohemian culture on the West Coast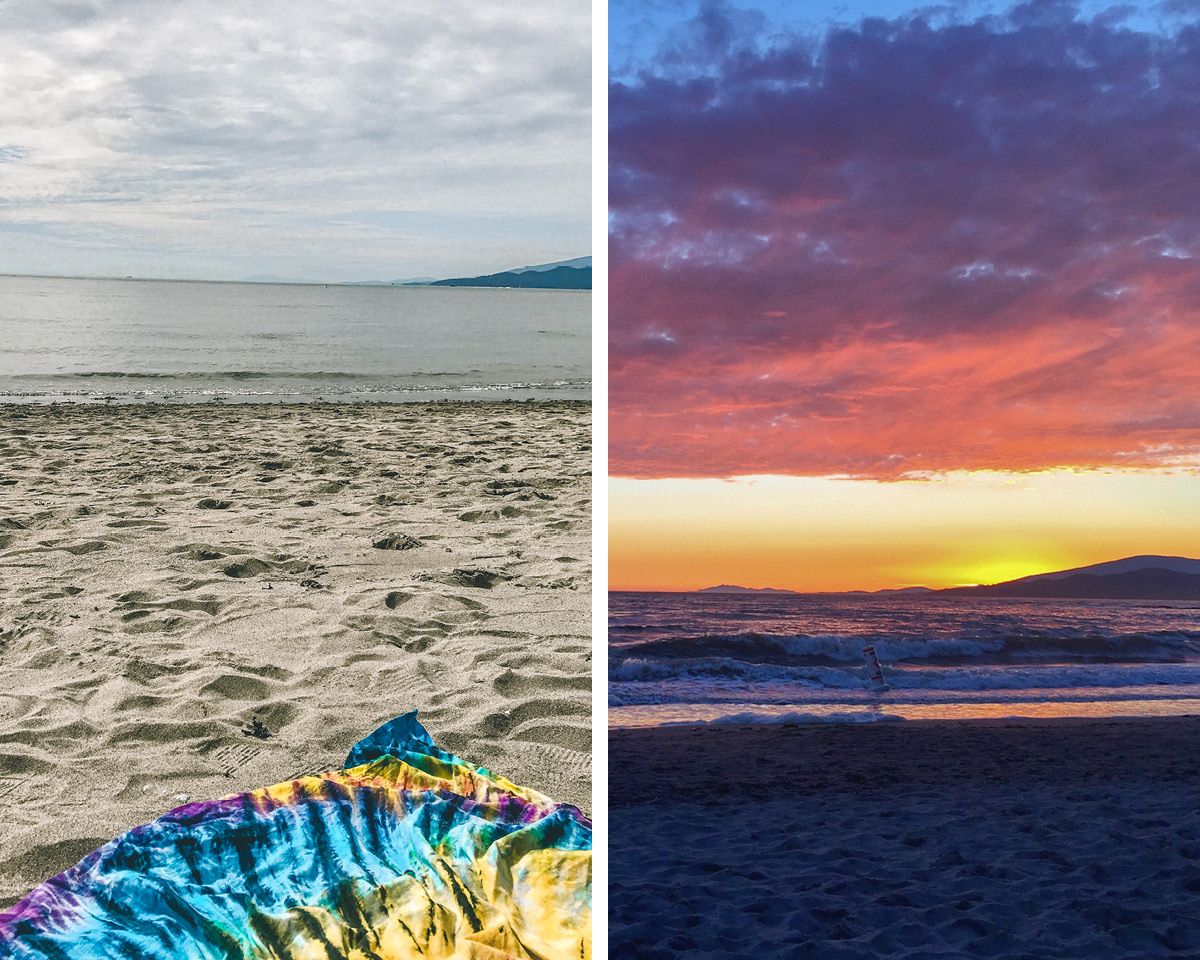 British Columbia is known to have towns and islands where its bohemian culture is alive and thriving. One of the most unique places to visit in BC are a small group of islands between Vancouver and Vancouver Island called the Gulf Islands.
Their unique identity has developed over time from a counterculture of artists and intellectuals that moved to the region in the 1960s/1970s, and from thousands of creatives that have shaped the islands to this day. There is a sense of community here with a strong focus on producing sustainably and supporting local.
See our Gulf Island guides below. Each has a charm of its own!
Another way to get a sneak peek of the West Coast hippie scene is at Wreck Beach in Vancouver.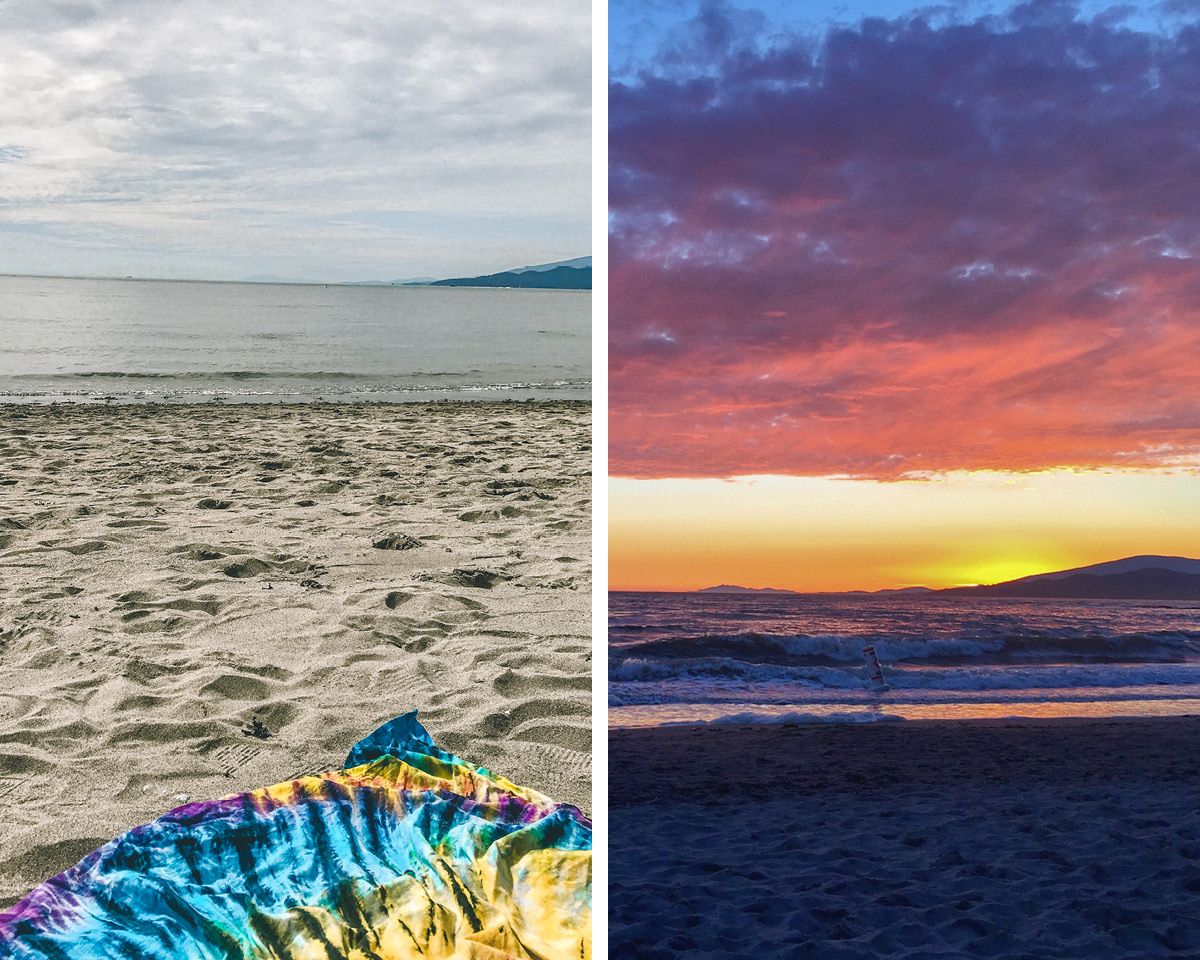 The nudist beach is a local favourite and is located off-the-beaten path, down a set of 490 steps. It's clothing optional and has a fun atmosphere and free-spirited vibe. It feels wild swimming nude in the ocean with the blue-shaded mountains in the distance.
See our 2 day Vancouver itinerary, including a list of the city's best beaches.
7. Visit the rowdy Calgary Stampede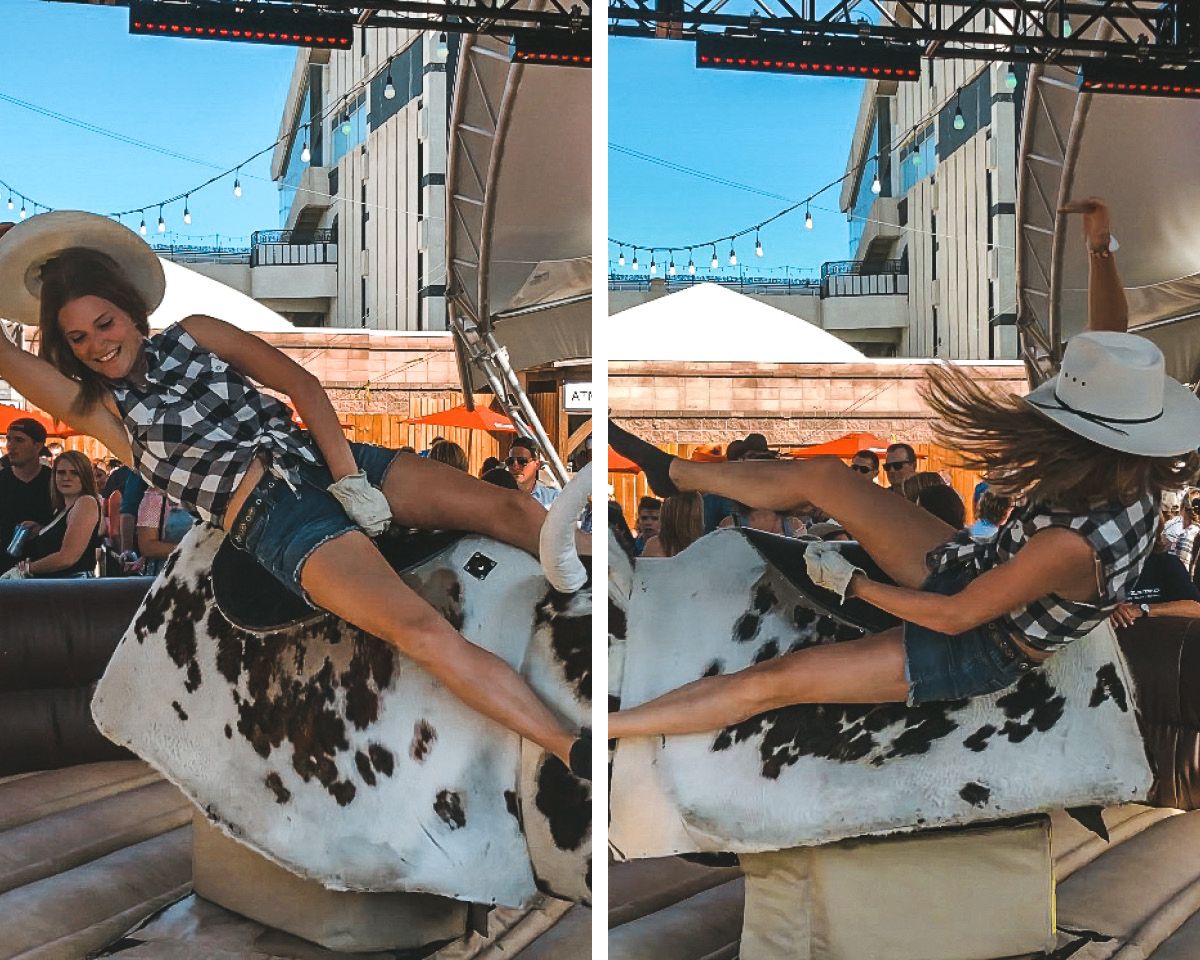 Yeehaw! Grab your cowboy hat and cowboy boots and get ready to see the best of the best compete at the largest rodeo competition in the world. The Calgary Stampede was founded in 1912 and is an authentic western experience in the heart of cowboy country. At the rodeo you'll see events like bareback riding, steer wrestling, saddle bronc, barrel racing and bull riding competitions! When you're not watching the rodeo, hang out at the fair grounds and test your skill on the mechanical bull.
See our our Calgary Stampede travel guide here.
China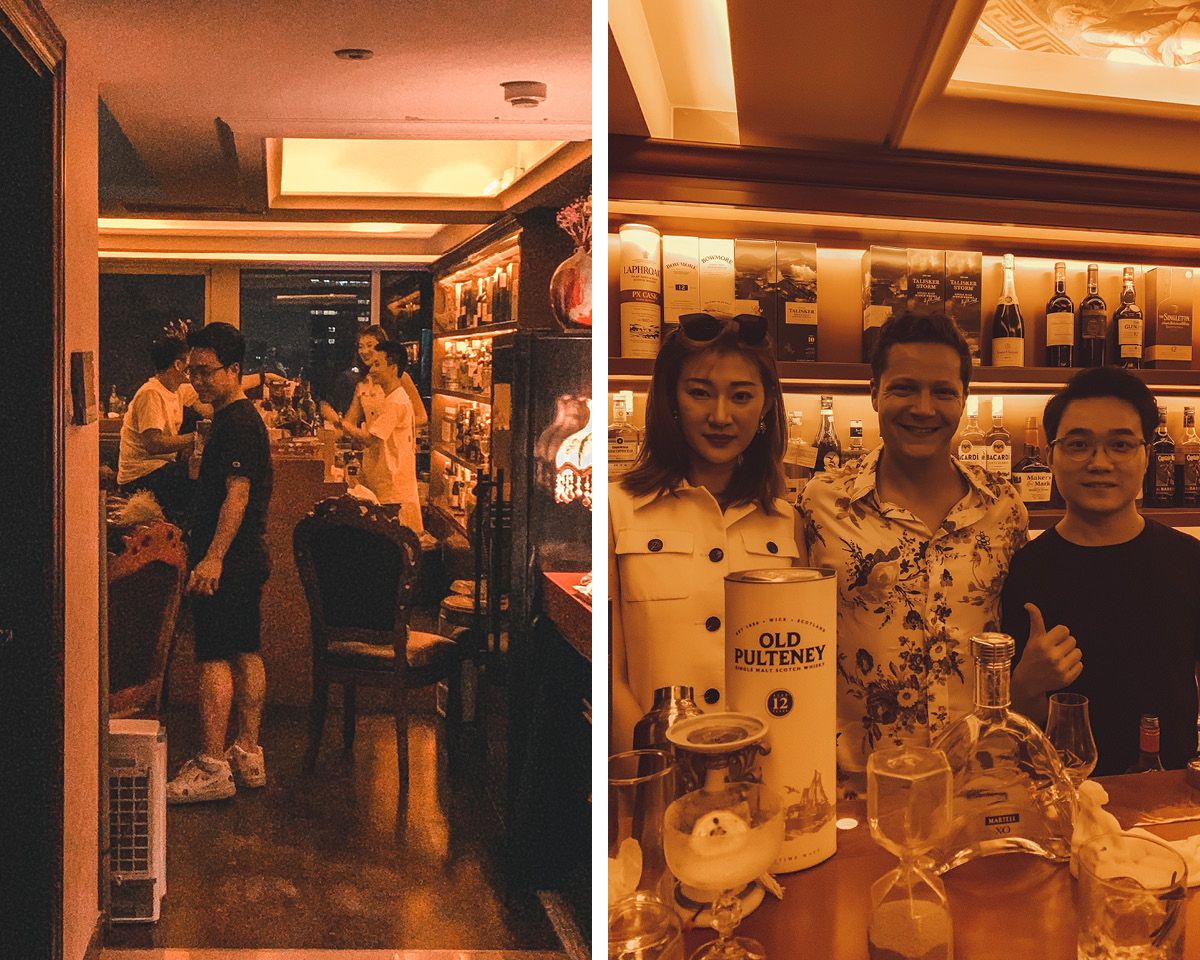 Imagine going into a residential apartment building, up the elevator, down a typical hallway and into an apartment unit converted into a cocktail bar. This was one of the coolest experiences we came across in Beijing. Speakeasies in apartment buildings are a thing here and it's an amazing way to become apart of the local scene.
Check out a DaVinci themed apartment bar in Room 1116, Tower 1 of the Yongli International Building. David makes incredible cocktails!
See our 10 Day China itinerary to start planning your trip.
Finland
9. Go for a sauna on the sea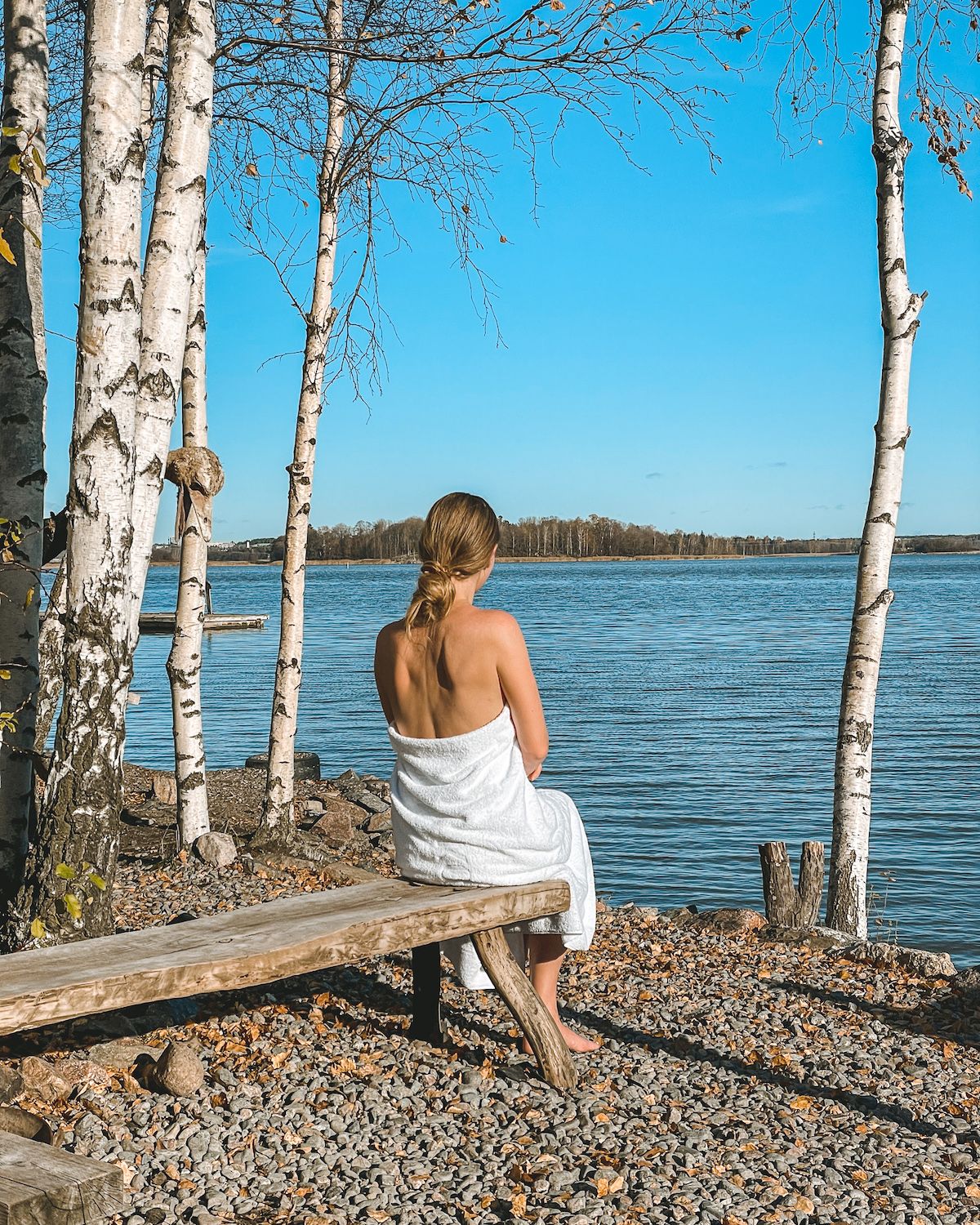 With over 2 million saunas in Finland, it's no surprise that having a sauna is an essential part of Finnish culture. An authentic sauna is a small wooden room with a wood-fired stove that heats up a large mass of rocks. When the sauna is hot, Finlanders sit nude on the bench and throw water onto the rocks, creating a hot steam. 80°C (176°F) is considered an ideal temperature.
After a few steams, Finns then take a rest outside or jump into the sea or snow and repeat the cycle. The repetition is good for your heart as well as clearing your mind. As they say, when you throw water on the hot stones, you forget your day's sorrows.
See our Helsinki itinerary, which includes an authentic sauna experience.
Georgia
10. Experience Tbilisi's art-cafe culture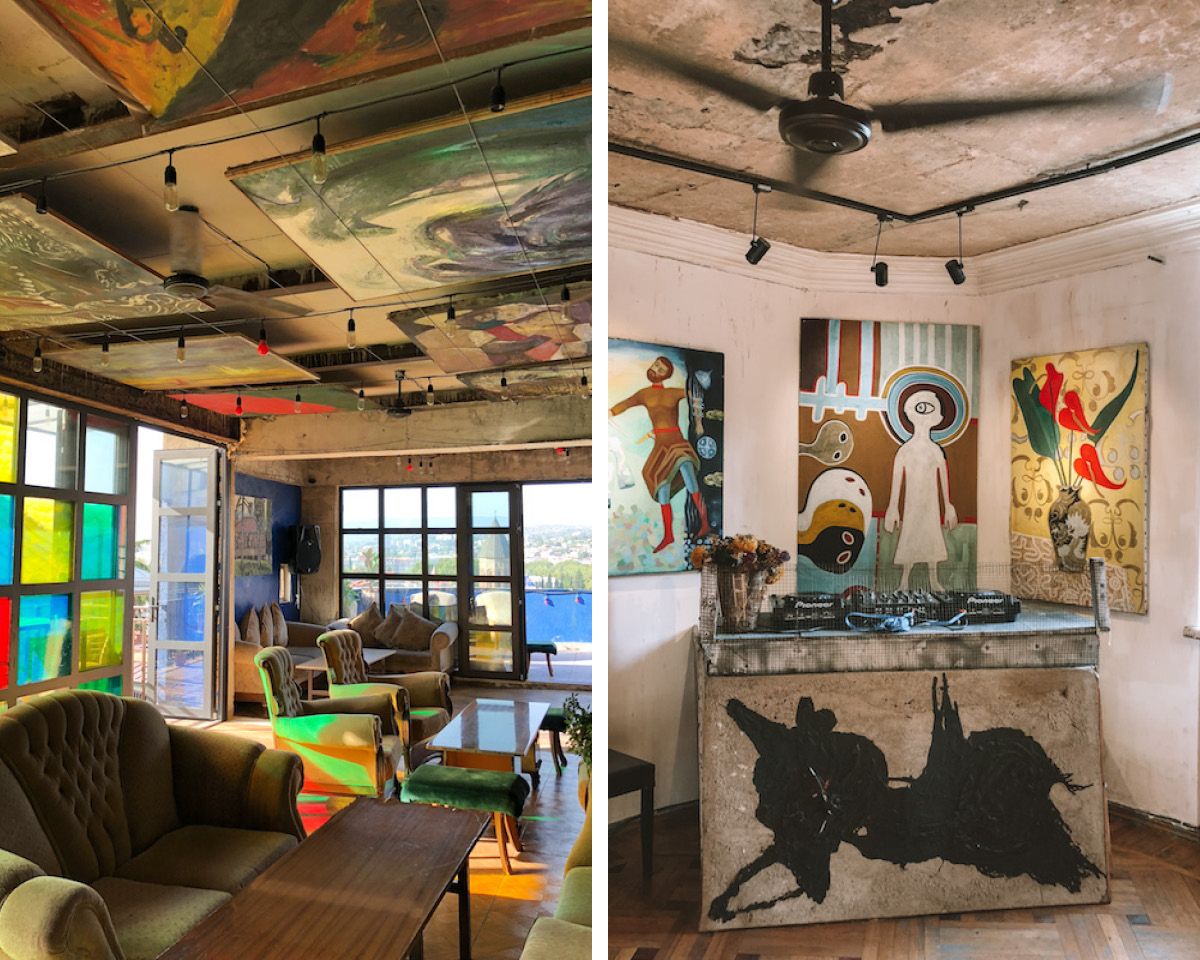 Tbilisi is known for its art-cafes, creative spaces that serve coffee during the day and turn into dance parties by night. Some even have small pop-up shops featuring local designers. Each art-cafe has its own personality and feels like you've stepped into an artist's mind.  They will leave you feeling inspired!
Our favourite art-cafe is the three-story Art-Cafe Home. This cafe features two dance floors, a rooftop patio with city views and a hangout space with eclectic couches and artwork on the roof.
See our list of unique cafes & restaurants in Tbilisi, including Art-Cafe Home.
Germany
11. Drink Club-Mate and watch the sunset at Tempelhofer Feld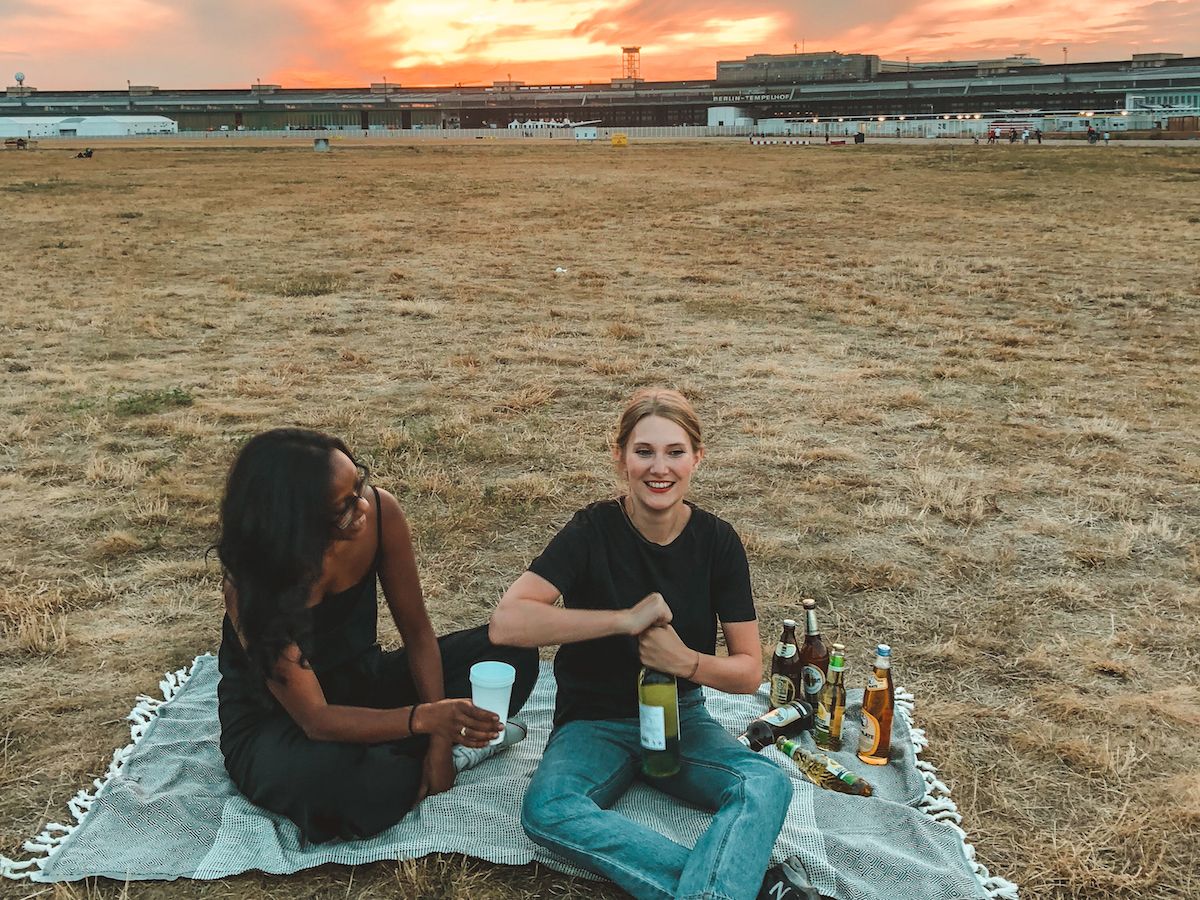 Tempelhofer Feld is an abandoned WWII airport turned public park that is frequented by locals. Located near the hip neighbourhood of Neukolln, the large open green space is great for a bike ride, a picnic or to watch the sunset.
If you're going out dancing, it's a fun place to pre-drink (drinking in public is allowed). Grab a Club-Mate, a caffeinated beverage and locals favourite, and mix it with some vodka to make a spiked tea. Just make sure to pack up your garbage with you when you leave!
See our full list of 10 unique things to do in Berlin.
Hungary
12. Party at a ruin bar in Budapest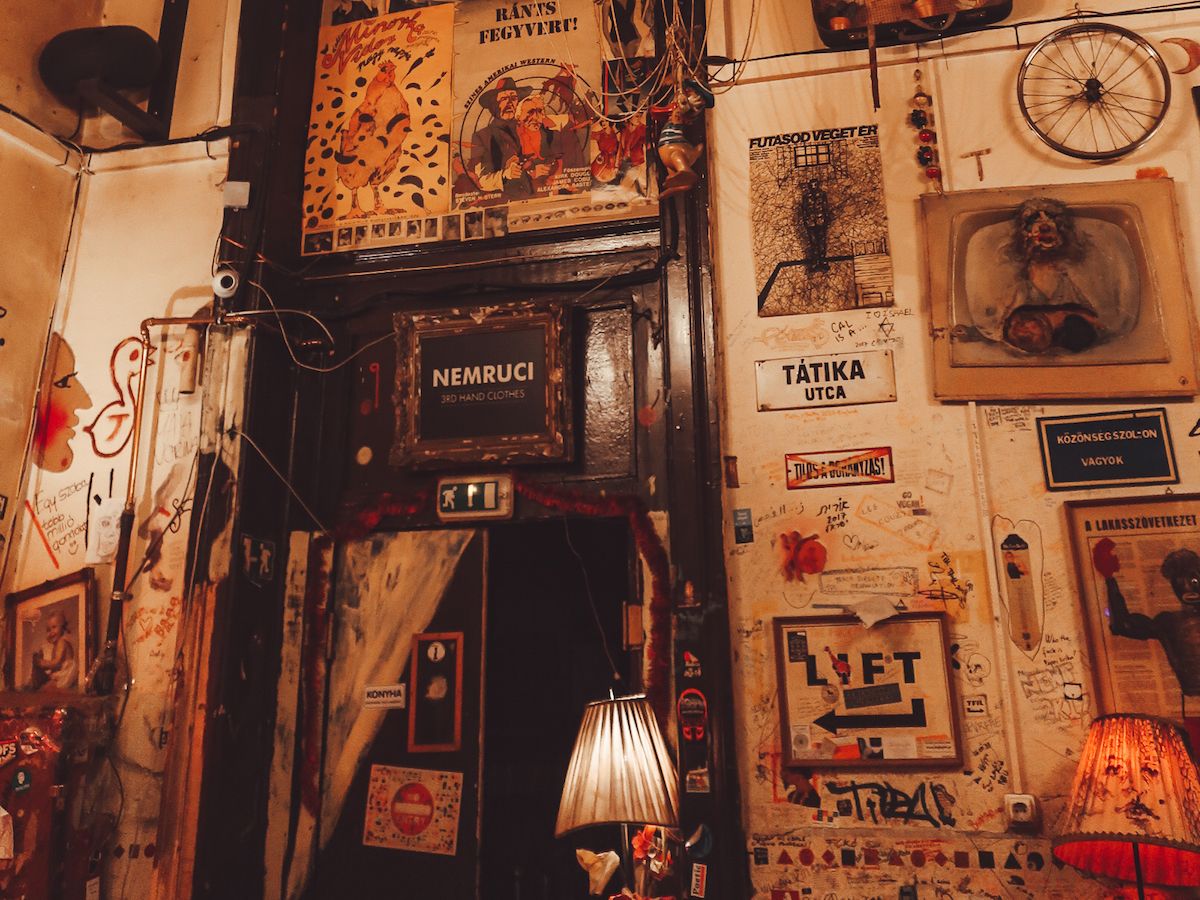 What began as an experiment, offering cheap drinks to the creative crowd in old abandoned buildings, has now become a part of Budapest's culture. Ruin bars today are popular, funky places to go for a night out. Each one is eclectically decorated with mismatched furniture, flea market finds and wacky things. Szimpla is the original ruin bar that opened in 2001 and is also the most famous. For a chiller vibe try Csendes Vintage Bar & Cafe.
See our 2 day Budapest itinerary to start planning your trip.
Israel
13. Have a home-cooked dinner with a local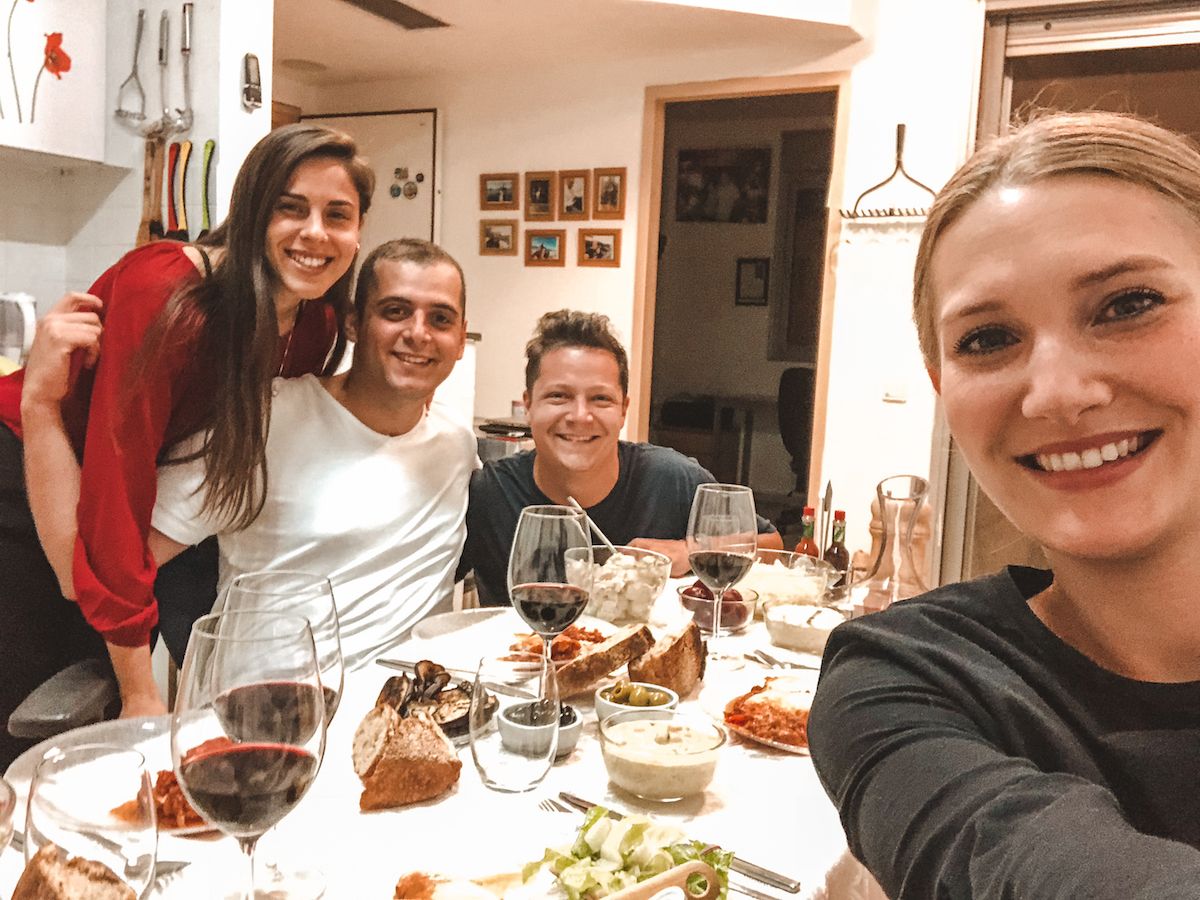 One of our top experiences in Israel was having a home-cooked dinner at a local's house with great conversation to match! Betzavta is the Airbnb for finding Israeli locals to host you for a yummy dinner. The match is based on your interests and age and is the best way to get to know the local culture and make new friends!
See our 2 week Israel and Jordan itinerary filled with unique experiences.
Japan
14. Stay at a ryokan and soak in an onsen, a volcanic hot spring bath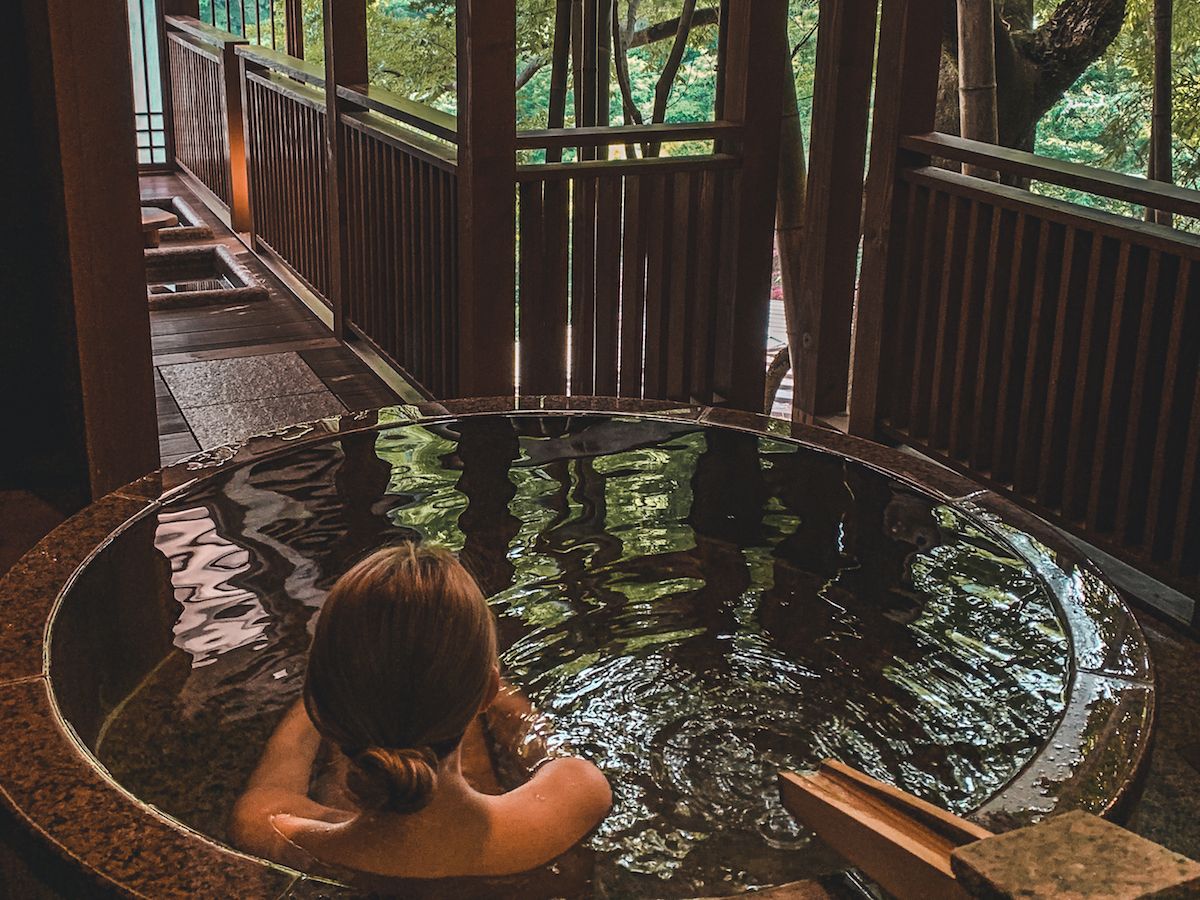 A ryokan is a traditional Japanese inn featuring onsens with hot, mineral rich waters and traditional rooms with tatami mats. The first ryokan opened in 718 AD and has been a central part of Japanese culture ever since.
Ryokans allow guests to relax in a homey and comfortable setting. Meals are served to you in your room Kaiseki style (multi-course Japanese dishes) while you wear traditional Yukata robes. Before or after your meal you can soak in the public onsens or book a private session. Public onsens are separated by gender since it's a nude experience. Some ryokans also feature private onsens in your room if you're up for the splurge.
See our 2 week Japan itinerary, which includes a stop in the countryside for a ryokan experience.
15. Sing karaoke in Osaka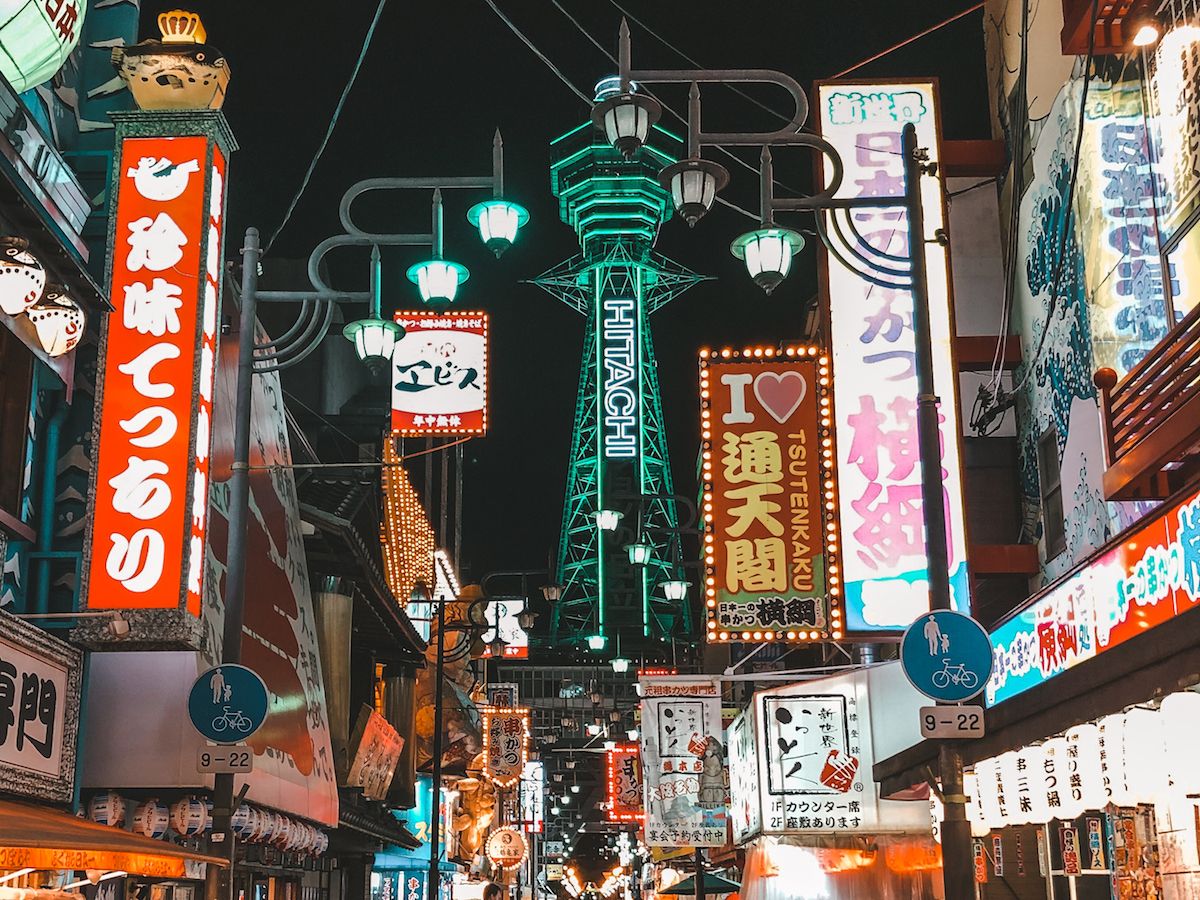 Did you know that the first karaoke machine was invented in Japan in 1971? Karaoke parties are very popular in Japan, with more than 100,000 karaoke boxes and bars in the country. A karaoke box is a place where you can rent a private room with karaoke equipment and belt out songs with your friends.
Our favourite karaoke bar we went to was Moonshine, a small alternative bar in Osaka (make sure to eat a hotdog there). Osaka's vibrant and zany appeal makes it a fun city to let loose and sing some karaoke!
See our 2 week Japan itinerary, including a stop in Osaka.
Kyrgyzstan
16. Stay at a nomadic yurt camp to see how Kyrgyz nomads live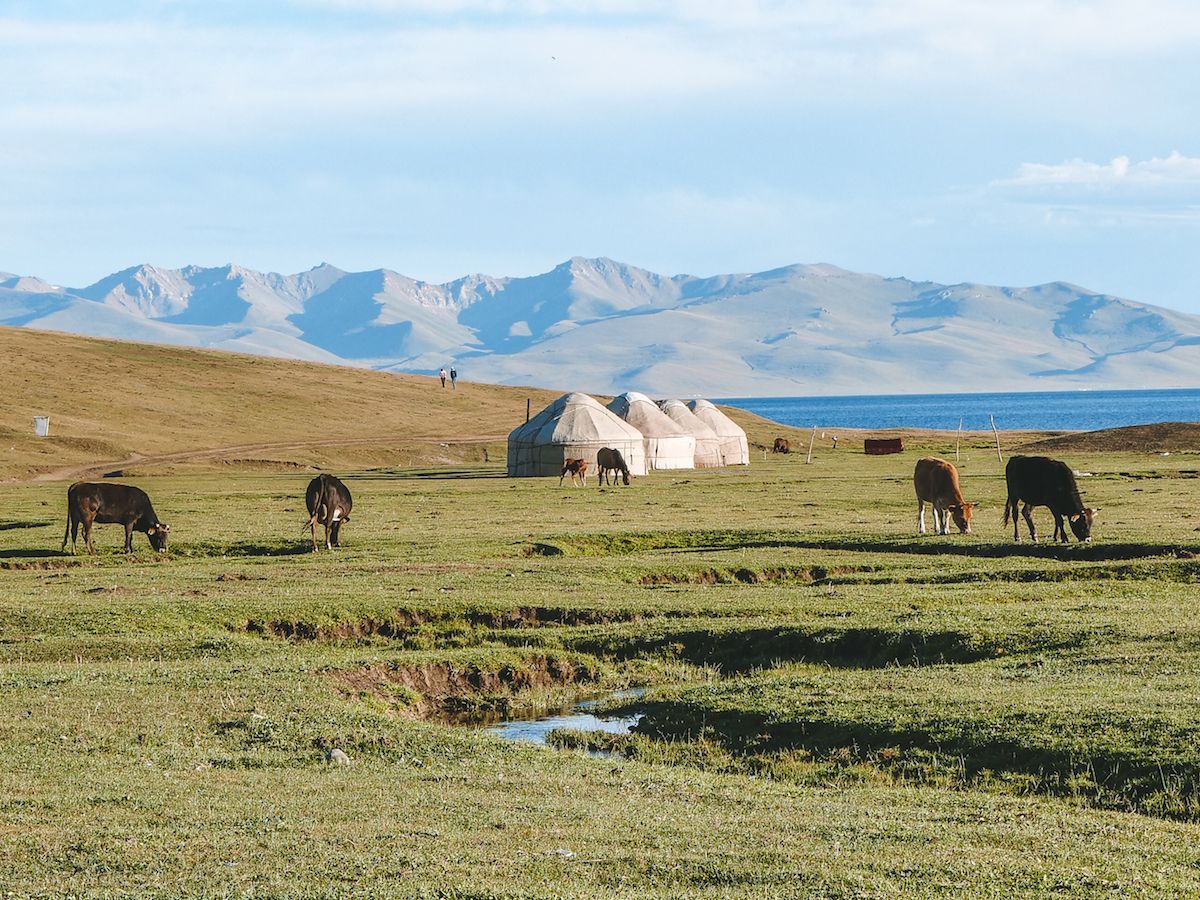 The quintessential Kyrgyzstan experience is staying in a nomadic yurt. Up in the alpine around 3,000m you will find shepherd yurt camps where Kyrgyz people live and graze their livestock. The best way to access these places is to do as the Kyrgyz people do and hop on a horse. You will see first hand how this animal plays an essential role in their culture.  
Our favourite yurt camp was Jyrgal's Yurt Camp in Kel-Suu. Since the area is so remote, we got our own private yurt. At night time you won't believe how bright the stars are. If your guide offers you kumis (fermented horse milk) in a nomadic initiation, make sure to take it on your last day as the toilet might be your next destination.
See our 10-day Kyrgyzstan itinerary, which includes stays in a yurt camp.
Peru
17. Have an Andean wedding in the Peruvian mountains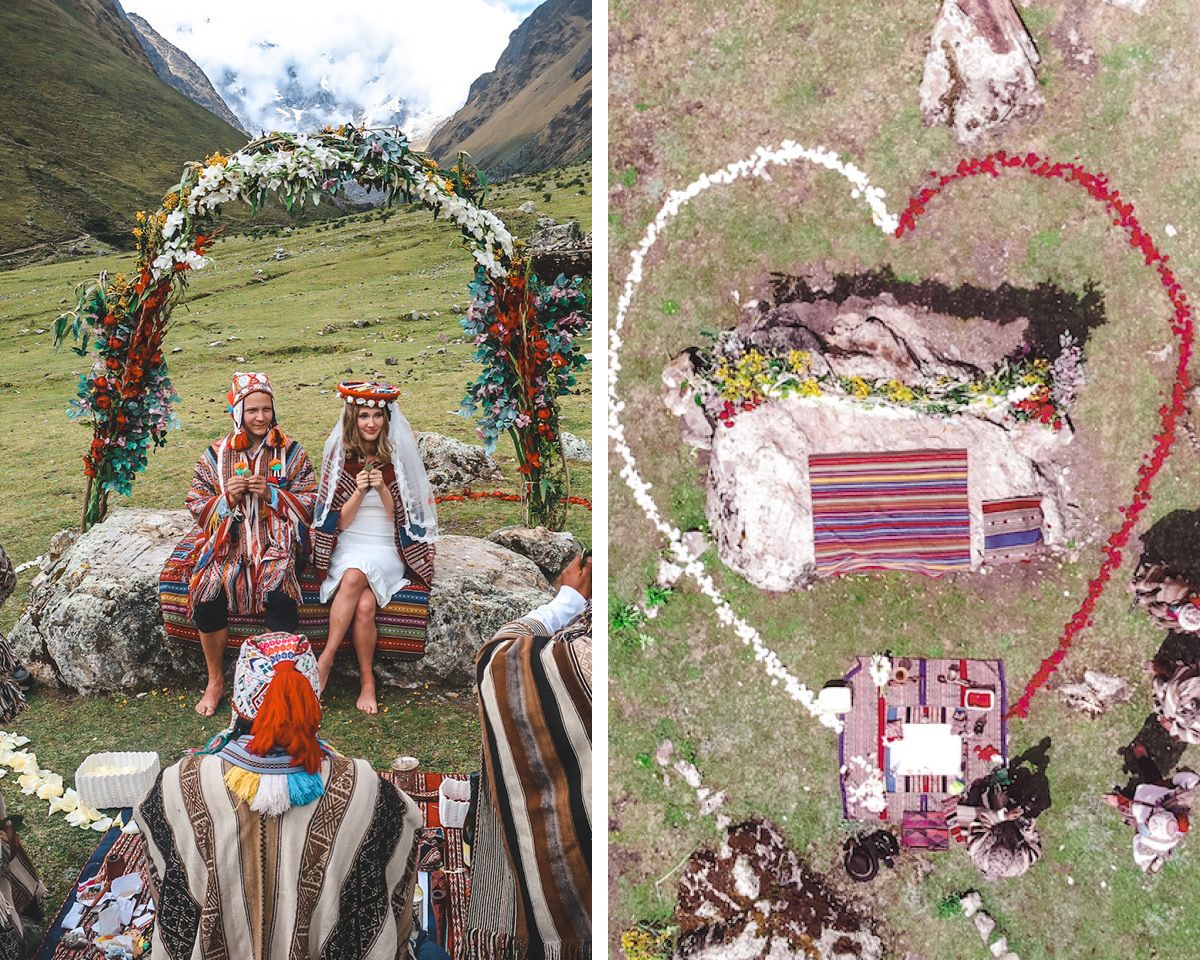 We had a magical Andean wedding set alongside Mount Salkantay on our trek to Machu Picchu. An Andean wedding is an ancient tradition of the Andes where two souls are powerfully connected by the forces of nature. We were surrounded by the four elements, fire, air, earth and water, which played an important role in our union. It was very meaningful for us since we are passionate about nature.
If you're looking for an alternative to Western wedding traditions, an Andean wedding is a great way to do it. If you're already married you can also choose to renew your vows. It's special learning about such a fascinating and rich culture.
See our Andean wedding post for more details and what you can expect.
New Zealand
18. Visit Hobbiton in New Zealand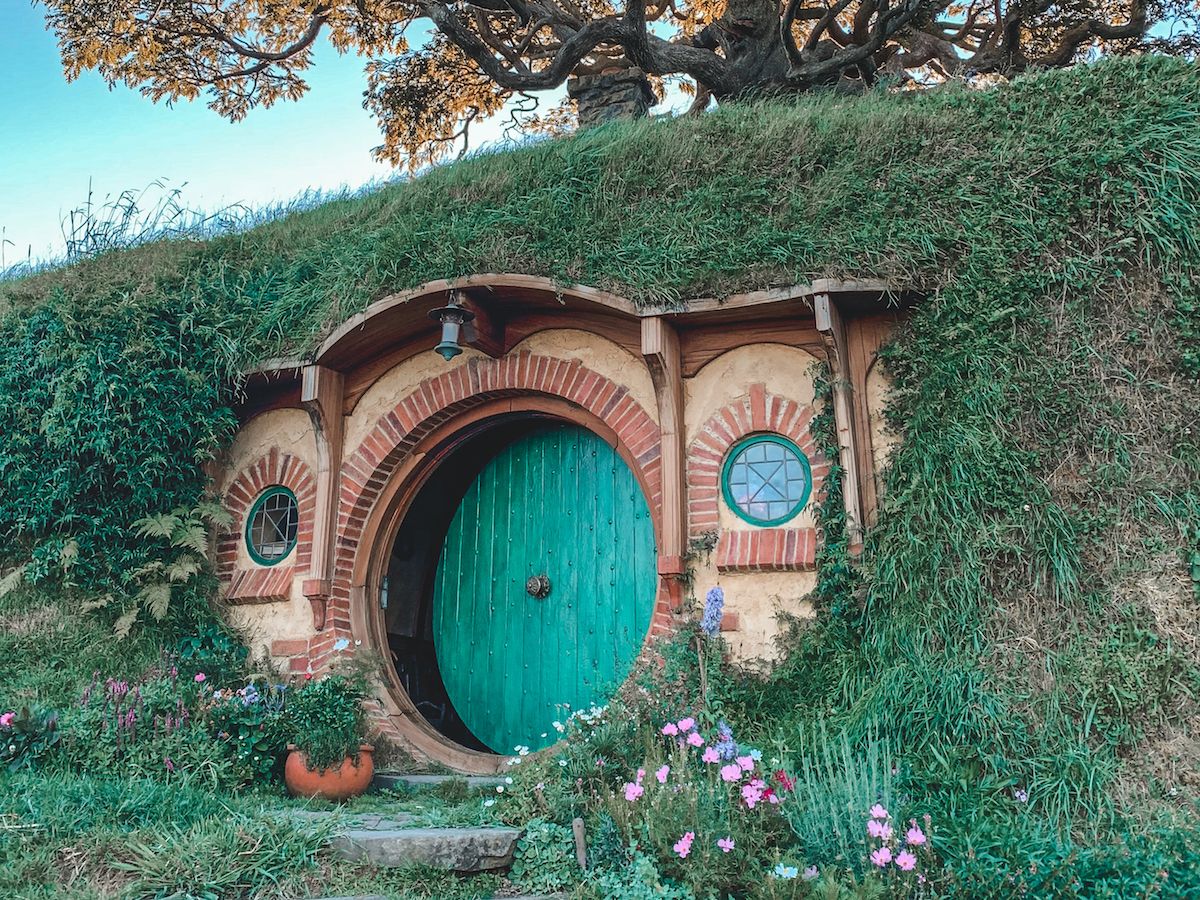 When Peter Jackson was searching for the perfect movie set location for the village of Hobbiton in The Lord of the Rings, he found it in New Zealand's rolling hillside located on the north island. The moment you step onto the sheep farm called Alexander Farm, it really feels like you've stepped into the movie.
This specific farm had a remarkable resemblance to how JRR Tolkein described The Shire. The small details crafted into the movie set really allow your imagination to run wild as you think about what real life would have been like in Hobbiton.
Many people associate The Lord of the Rings with New Zealand and it has made a big impact on the country's tourism ever since the movies were released in 2001.
See our New Zealand itinerary for more info.  
South Korea
19. Discover South Korea's k-beauty regimen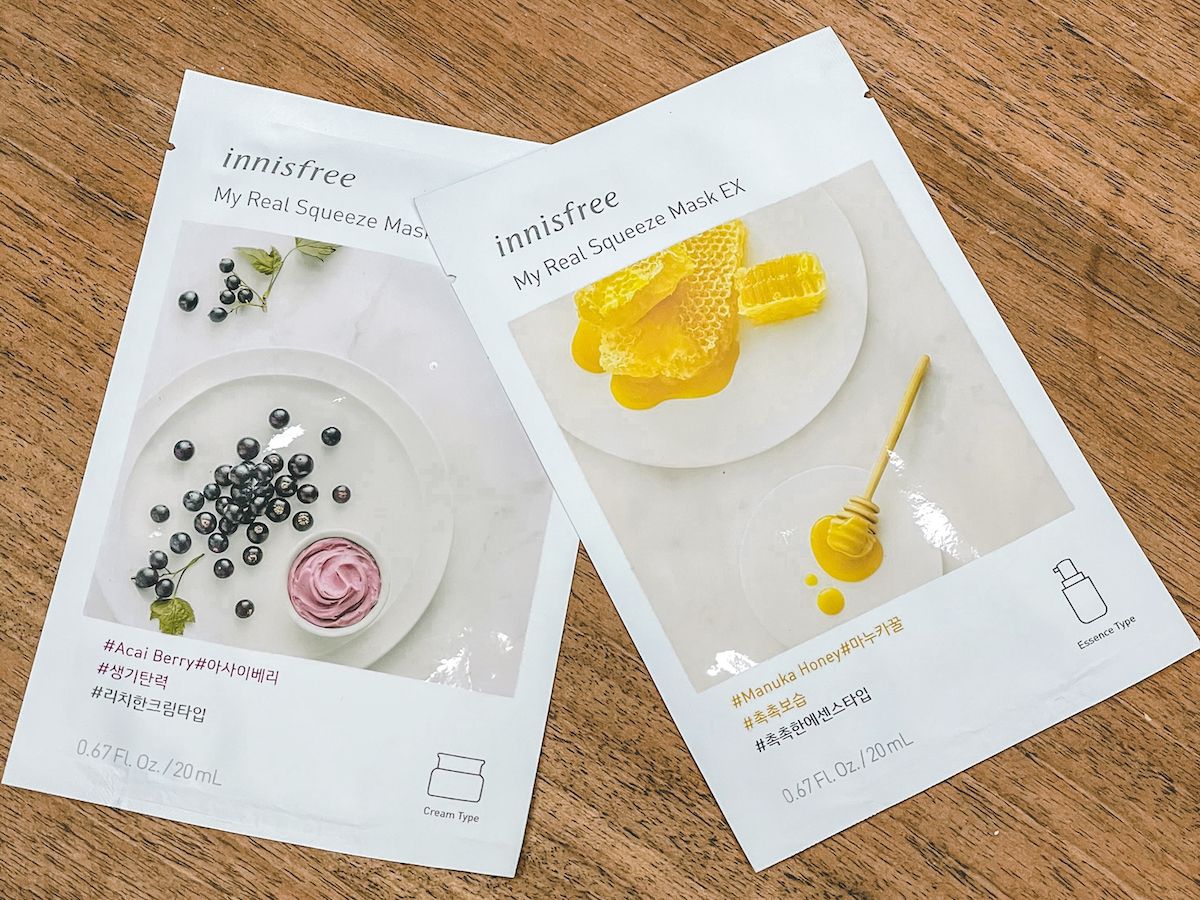 We have never seen another part of the world where beauty has been taken as seriously as in South Korea. It's an integral part of their health and wellness routine. Korean skincare and makeup products, also known as K-beauty, is one of the top beauty markets in the world with its innovative products and famed 10-step skincare regimen.
Discover Seoul's beauty industry by booking a facial at the high-end Sulwhasoo flagship store or by picking up face masks at innisfree. These masks use high quality ingredients from Jeju Island and start at only $1 USD!
See our list of fun things to do in Seoul.
USA
20. Experience Hollywood's celebrity culture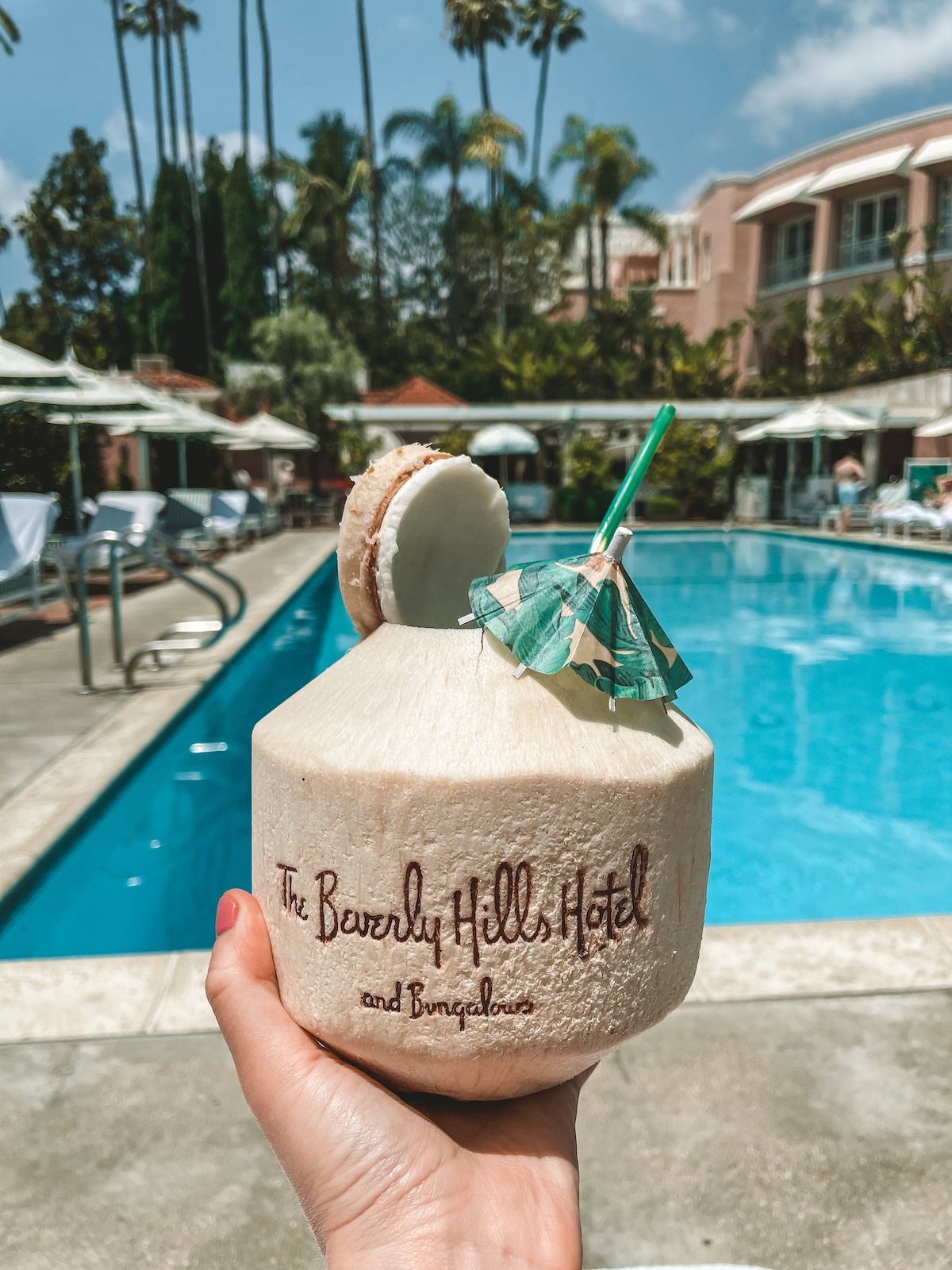 There is a distinct energy in Los Angeles that you won't find anywhere else. As the heart of the entertainment industry, you can feel a sense of optimism and excitement among people hoping to catch their big break.
We never expected Los Angeles to become one of our favourite cities in the world. What caught us by surprise was how exciting it was to partake in Hollywood's celebrity culture. Dressing up and finding glamorous celebrity hot spots to hang out in became a fun game. The people watching is like nothing we had ever seen before. People dress up to stand out, not to blend in and it's fascinating to see.
See our LA itinerary with celebrity hot spots.
Art & Music
Jump to:
Brazil
|
Chile
|
Georgia
|
Germany
|
Japan
|
Mexico
|
Netherlands
|
Scotland
|
USA
Our next section lists outstanding music and art scenes we've experienced that are ingrained into a country or city's cultural identity.
Brazil
21. Experience Rio De Janeiro's vibrant music scene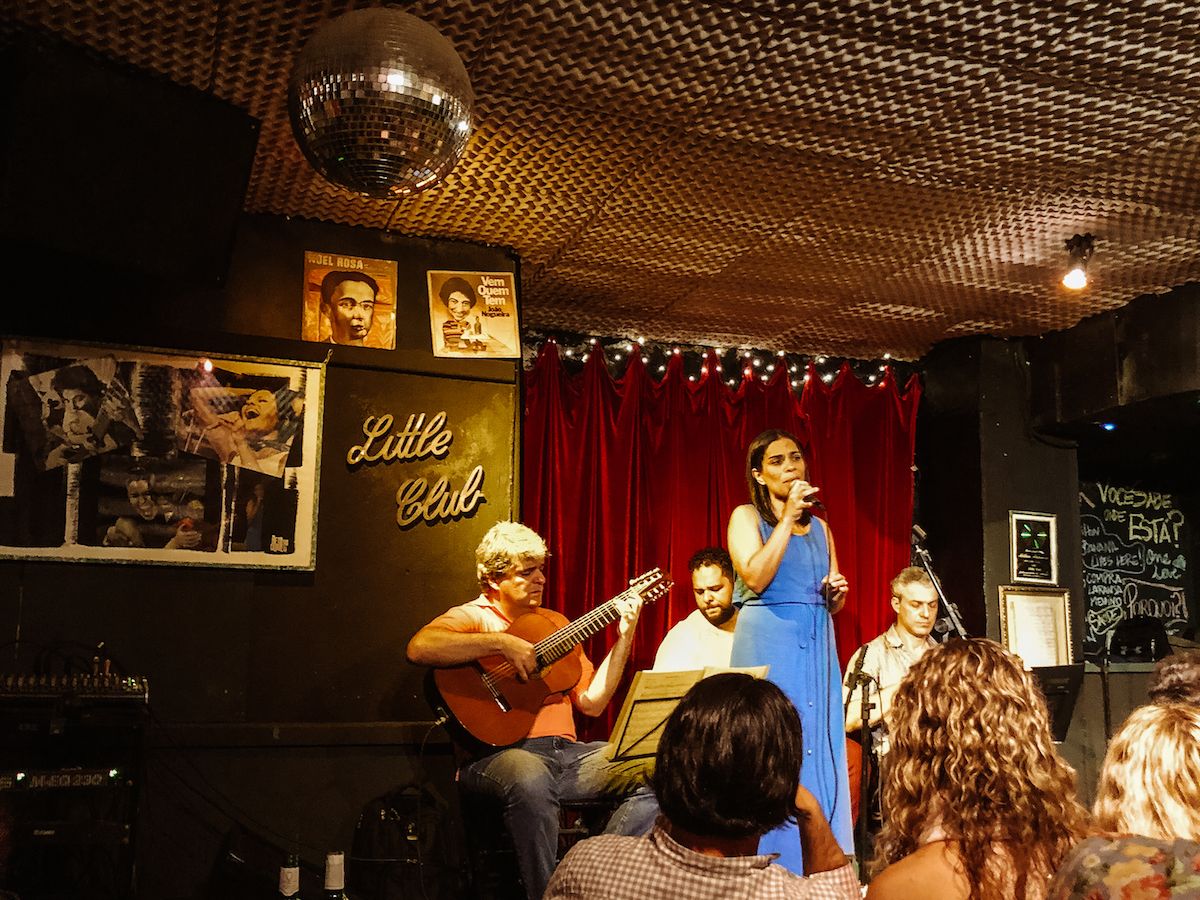 Rio de Janeiro is a vibrant city where listening and dancing to music is a way of life. Brazil has a fascinating music culture and is best known for its samba and bossa nova music.
The world-famous bossa nova song, "The Girl from Ipanema", was created in Rio in the 1950s and you can still hear it being performed today at the jazz clubs in the city. Samba is powerful rhythmic music that came before bossa nova. You will find many lively events where locals dance and sing along to popular samba songs.
See our list of the 9 best bars in Rio De Janiero and immerse yourself into the local music scene.
Chile
22. Discover street art in Valparaiso, the Berlin of Chile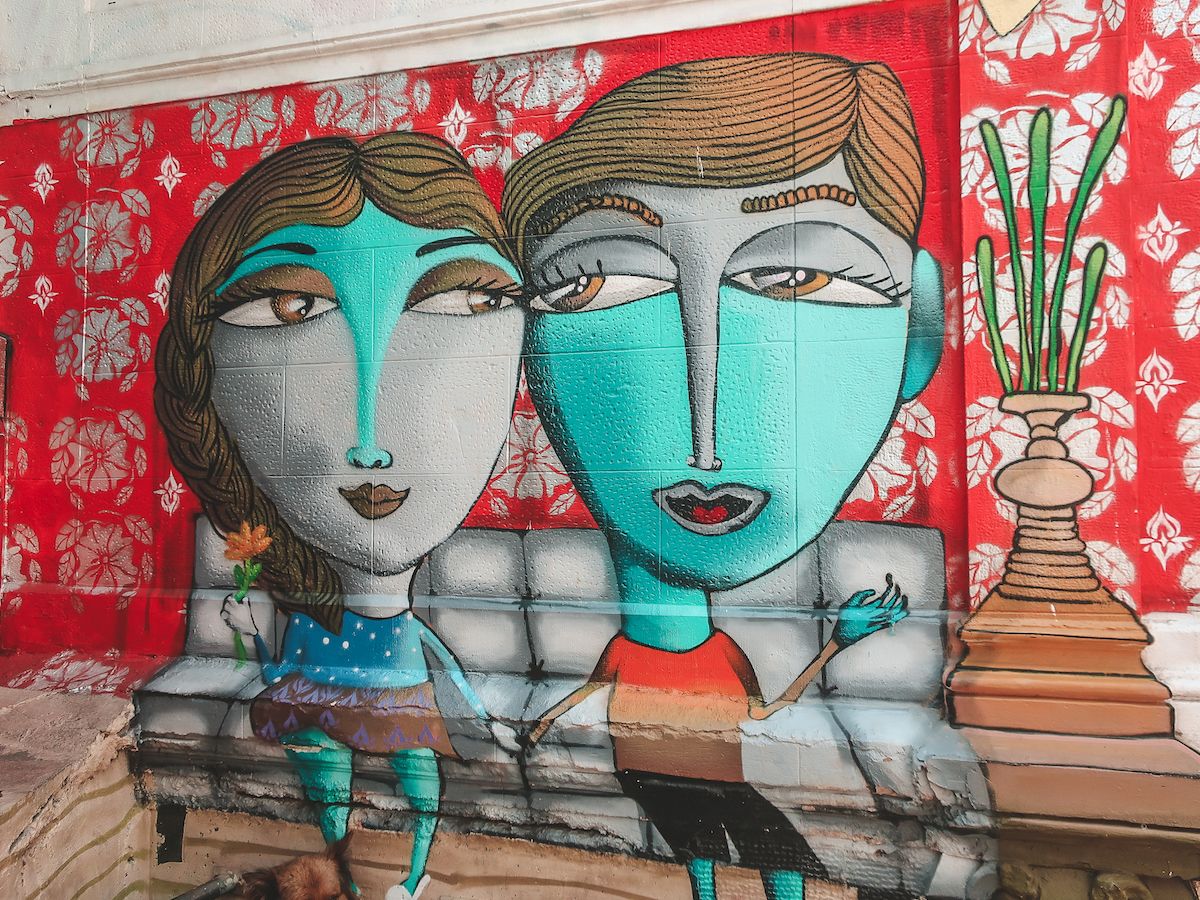 Valparaiso was a thriving port city in Chile that endured 100 years of decline after an earthquake struck the city in 1906 and the Panama Canal opened in 1914. Slowly, the abandoned city began to attract artists, writers, poets and creatives. Today, the bohemian city is known as the cultural capital of Chile with its famous street art and murals, contemporary art galleries, and eclectic cafes and bars. You are bound to find many eccentric spots when exploring the art-filled streets.
See our 2 week Chile itinerary which includes a stop in Valparaiso.
Georgia
23. Dance the night away at Bassiani, a nightclub that defies conservatism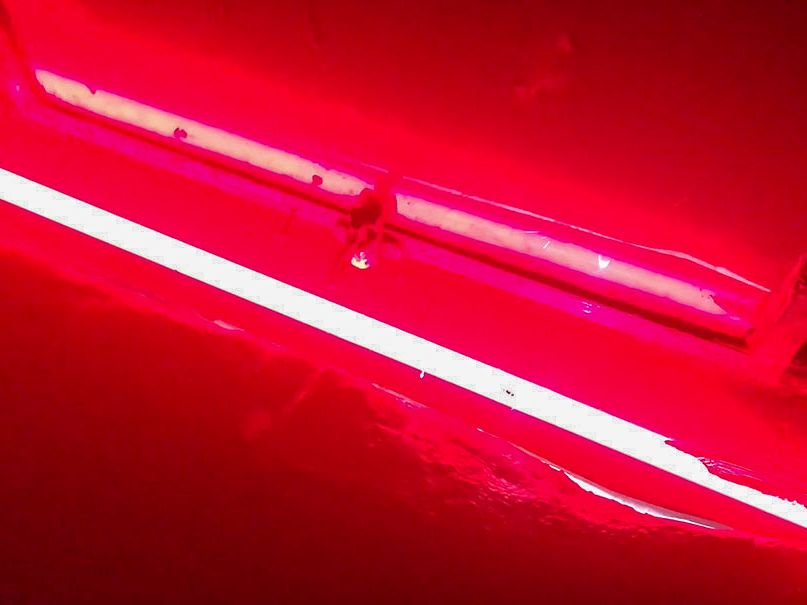 Bassiani is a famous underground techno club located underneath a soccer stadium in Tbilisi, Georgia. It is somewhat of a rave cave. No booths, no bottle service, just a huge dance floor with an inclusive environment where everyone can dance, enjoy the music and be who they want to be.
In Georgia, techno has become somewhat of a political statement for freedom of expression against the traditional orthodox ways. On May 12, 2018, Bassiani made history when armed SWAT police raided the club making several arrests. The next day, thousands protested by dancing in the streets in Liberty Square. It was a political battleground between the young left and the old right in the country.
If you love techno music and a no judgement environment, a night a Bassiani is one you won't forget!
See our list of 13 fun things to do in Tbilisi for more unique experiences.
Germany
24. See the Boros Art Exhibition in a WWII Bunker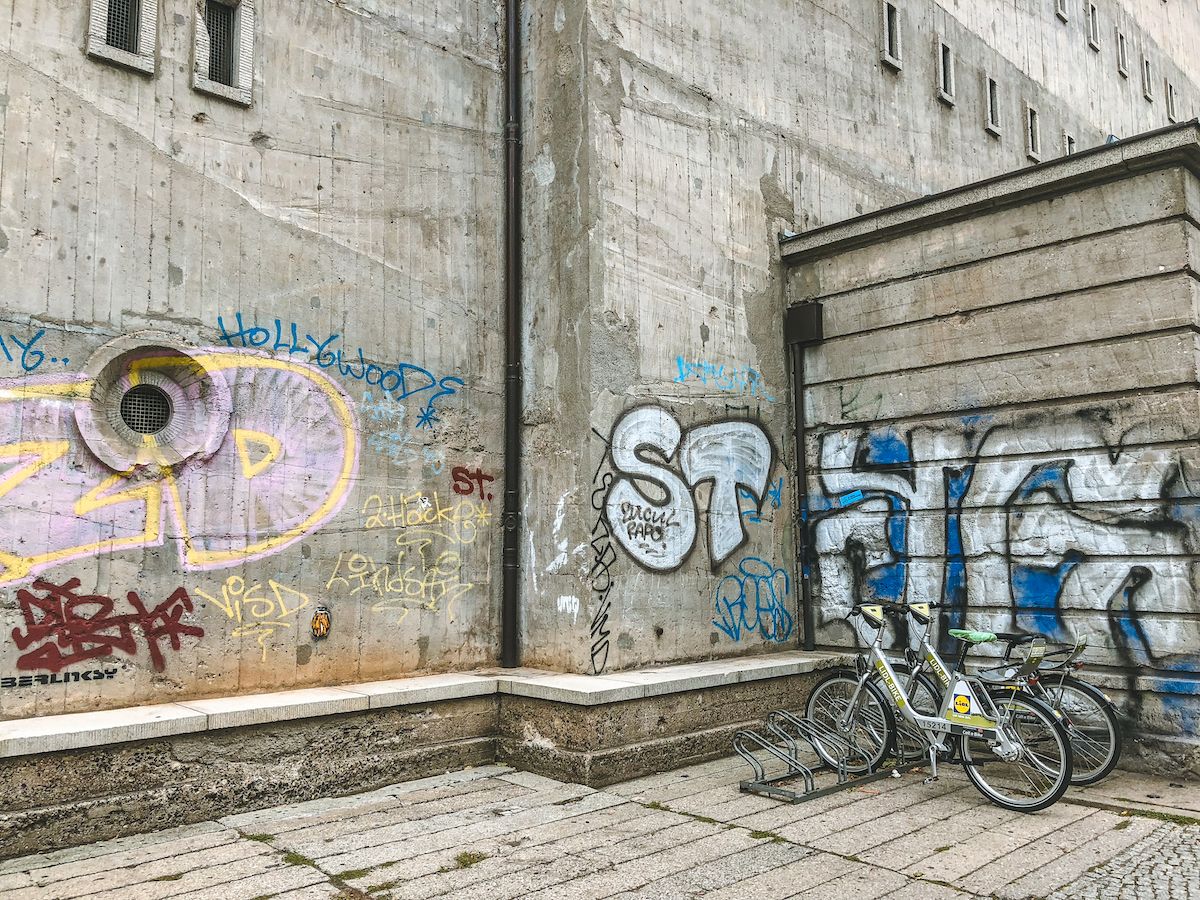 The WWII bunker, now a contemporary art exhibition, has a history of playing many roles. This building was a Nazi-era raid bunker, used for prisoners of war by the Red Army, a warehouse for fruit and an underground nightclub with iconic fetish and techno parties after the fall of the Berlin wall.
The Boros Art Exhibition is a must see for both the contemporary art inside and the design and architecture of the building.
See our list of 10 unique things to do in Berlin for more info.
25. Experience Berlin's techno scene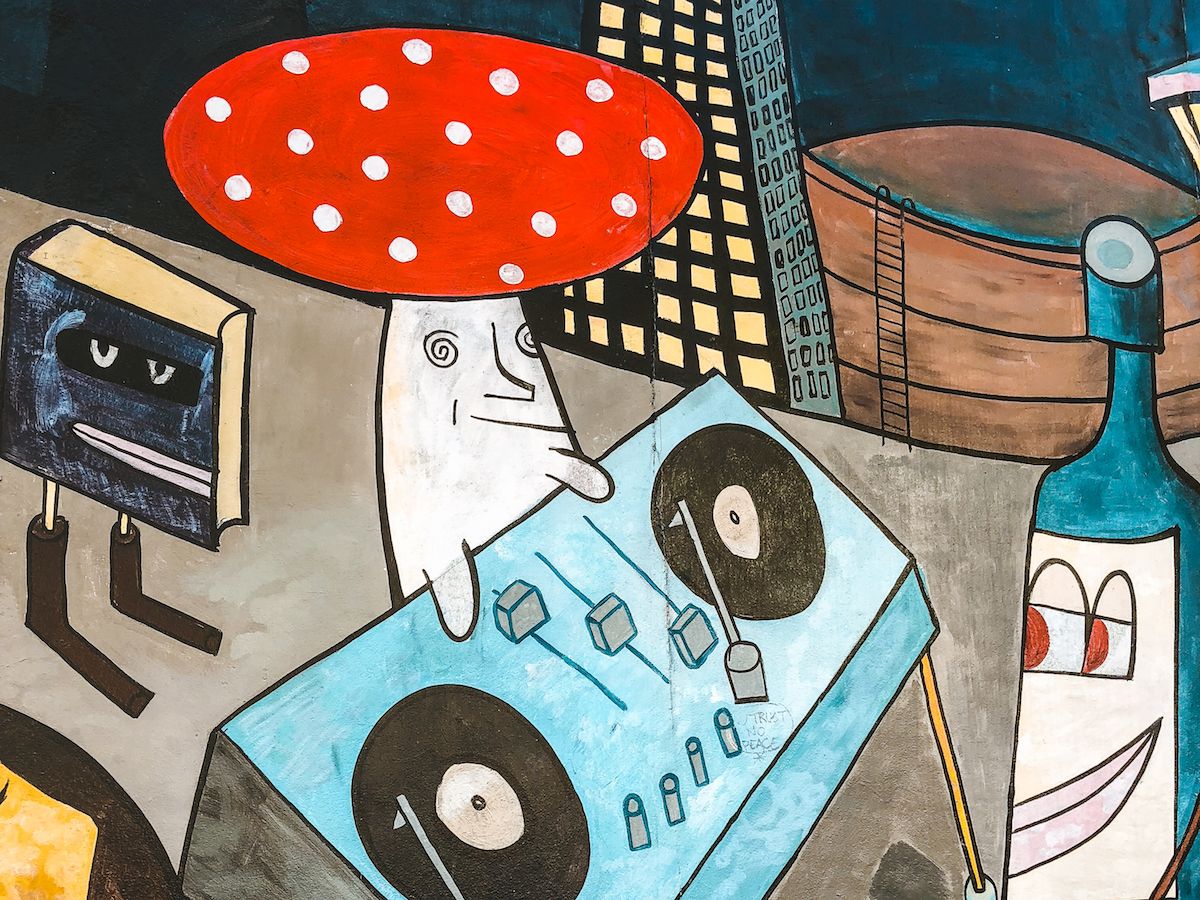 Berlin is known as the capital of techno. After the fall of the Berlin Wall, the electronic scene started to appear when abandoned buildings, power plants, hangers and bunkers hosted unregulated underground parties. These parties were a form of freedom and self-expression, especially for the gay and arts community. Today these illegal parties have turned into successful techno nightclubs.
Berlin has an incredible nightlife. It's common to see techno parties going on for 72 hours straight. Dance, let loose, and see how long you can last! We were only able to last (on average) until 7:30 AM the next morning. Because late nights are part of the culture, brunch is graciously served until 4:00 PM.
See our Berlin post for more info on nightclubs and their strict door politics.
Japan
26. Get blown away by Naoshima Island, an island dedicated to contemporary art.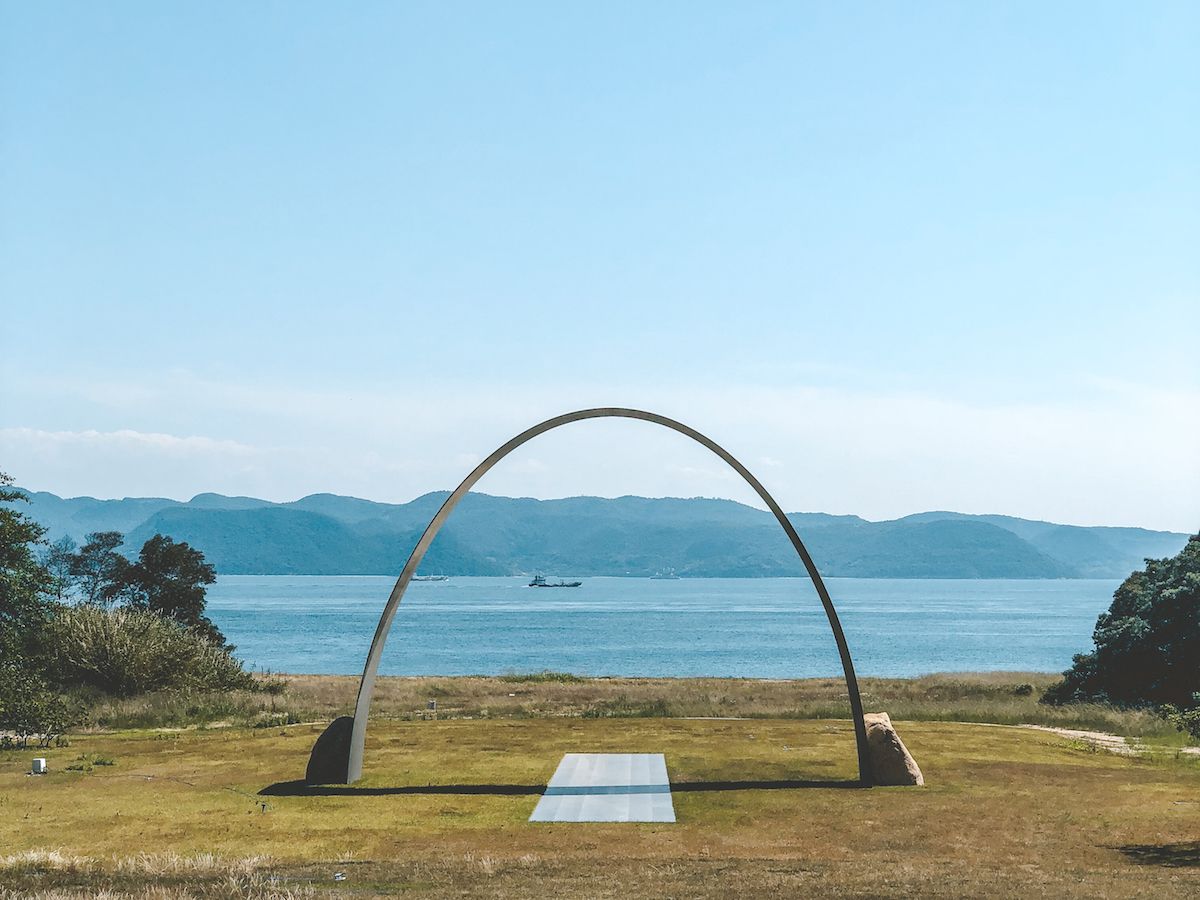 Naoshima Island is an island dedicated to contemporary art and is one of the most fascinating places we've ever visited. The art was like nothing we had ever seen before and it blew us away.
It's fun to rent e-bikes to explore the island and visit the galleries that focus on architecture, nature and contemporary art. A highlight is the Chichu Art Museum where you will see breathtaking exhibitions by James Turrell and Walter de Maria. If you're an art lover or are looking to be inspired, you don't want to miss this place!
See our 2 week Japan itinerary, which includes a stop on Naoshima Island.
Mexico
27. Go on an architectural tour of one of Luis Barragan's homes in Mexico City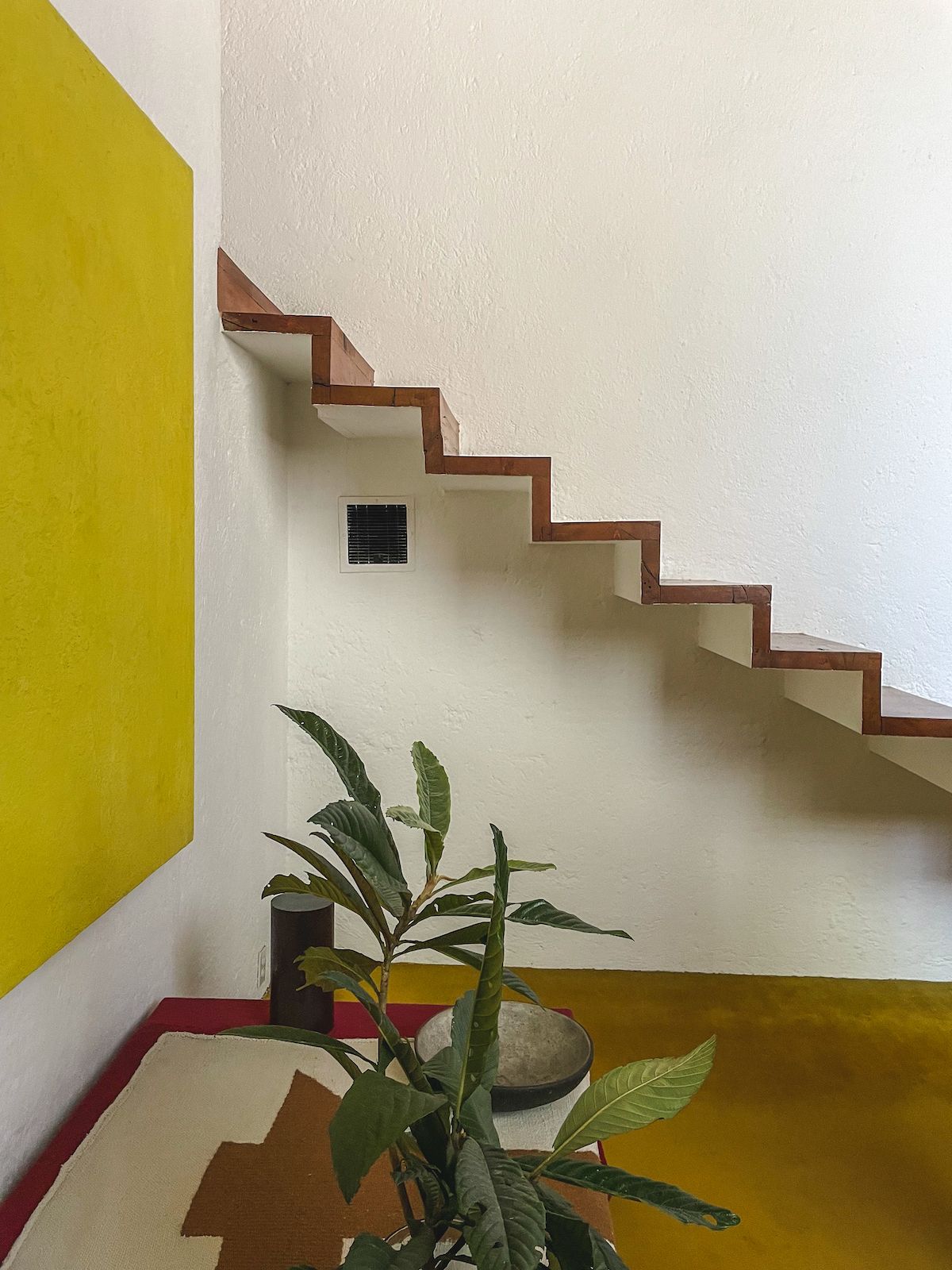 Luis Barragan is a famous Mexican architect and modernist who heavily influenced contemporary architects with his use of light and vivid colours. He was awarded the most prestigious award in architecture, the Pritzker Architecture Prize, in 1980.
When touring a home designed by Luis Barragan, you can see how his use of colours and transitionary spaces play with your senses. We saw two architectural tours in Mexico City that blew us away!
The first was Casa Luis Barragan, the home and workshop of the renowned architect, and now UNESCO world heritage site. The second was Casa Gilardi, the last home Luis Barragan designed before his passing. This particular home heavily influenced internationally renowned artist, James Turrell, who stayed there for a month to study Barragan's use of light.
See our Mexico City itinerary, which includes these fascinating architectural tours.
Netherlands
28. Hangout at Vondelbunker, a former bomb shelter turned creative space in Amsterdam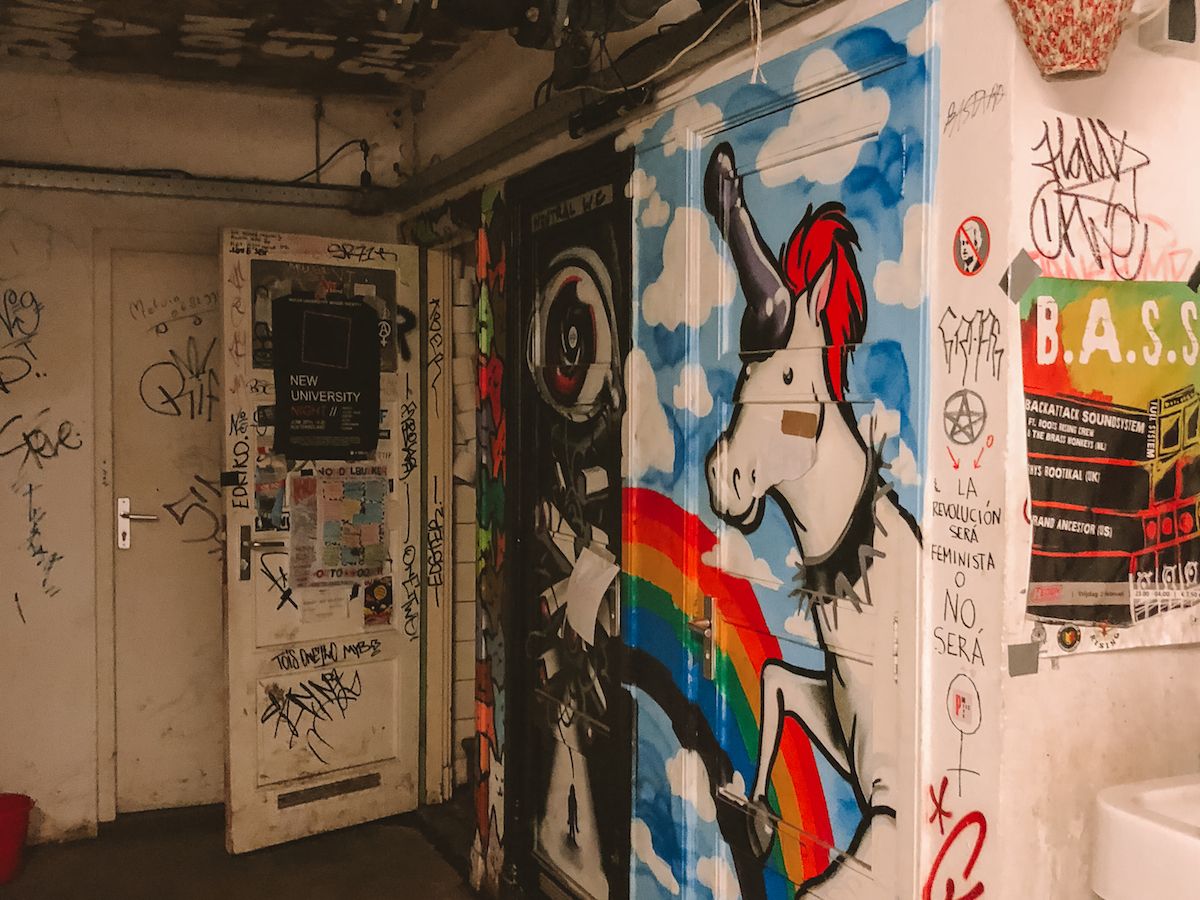 In Vondelpark you will find a bunker underneath Vondelbrug bridge, which historically was created as a bomb shelter in the 1940s. Since then, it has transformed into a cultural venue for music and arts.
In the 1960s, Vondelbunker was known as Studio 7, where you would where see bands play like Pink Floyd. This was during the time Vondelpark was a hippie haven. Today, the venue hosts different counterculture activities and events in film, music and art. It's a great place to meet friendly locals and like-minded travellers!
See our 2 day Amsterdam itinerary for other local hot spots.
Scotland
29. Stay at The Fife Arms, an art-filled luxury hotel by Hauser & Wirth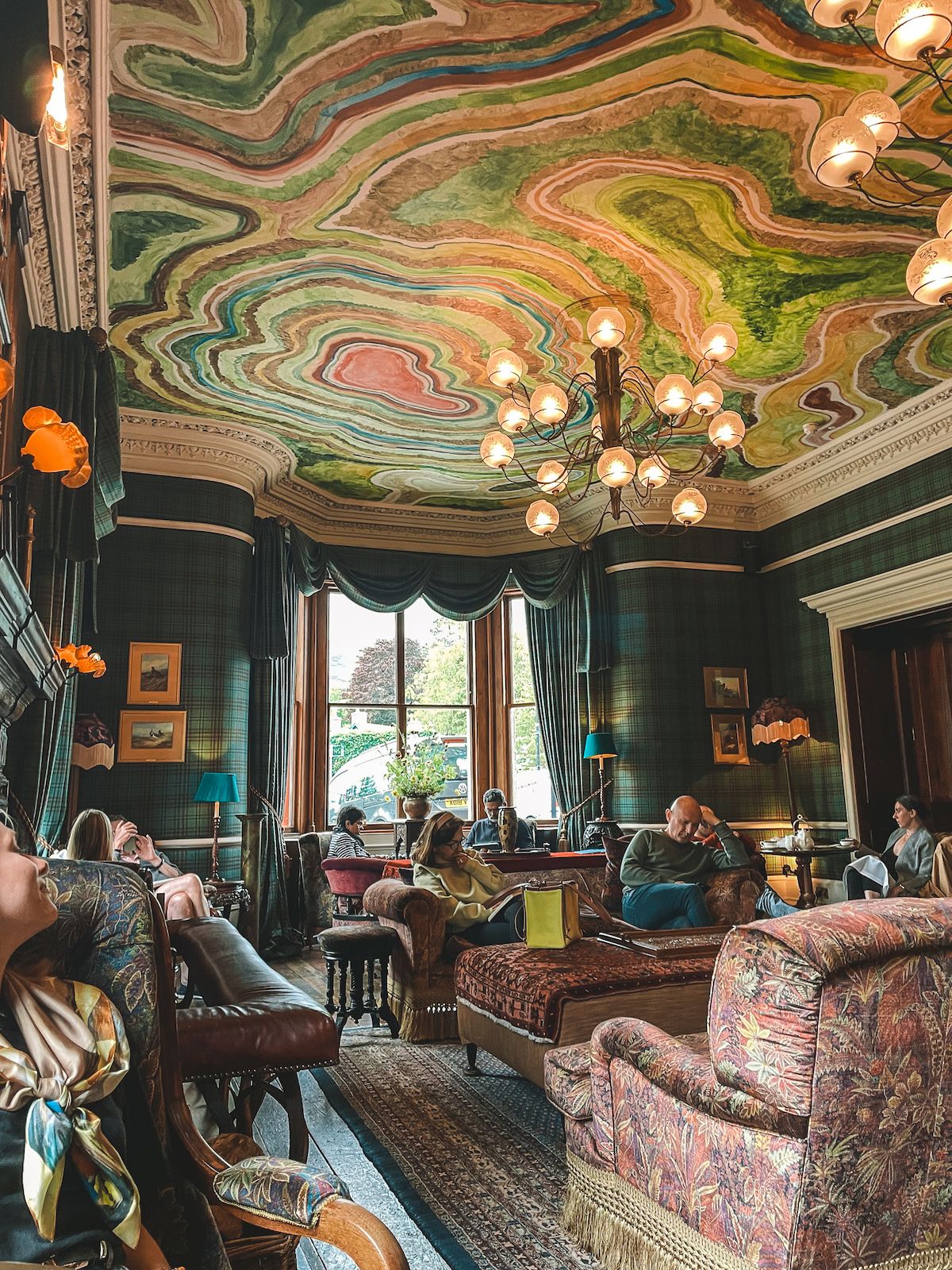 In the tiny village of Braemar in the Scottish Highlands, you will find The Fife Arms, one of the most spectacular hotels for art enthusiasts to visit. Owned by Hauser & Wirth, the 19th century coaching inn has been transformed into an art-filled luxury hotel with over 14,000 artworks and antiques. From a colourful agate-inspired mural on the ceiling by Zhang Enli to a Picasso hanging in the reading room, you're sure to be amazed.
See our Scotland itinerary, which includes a visit to The Fife Arms.
USA
30. Go on an architectural tour of one of LA's masterpieces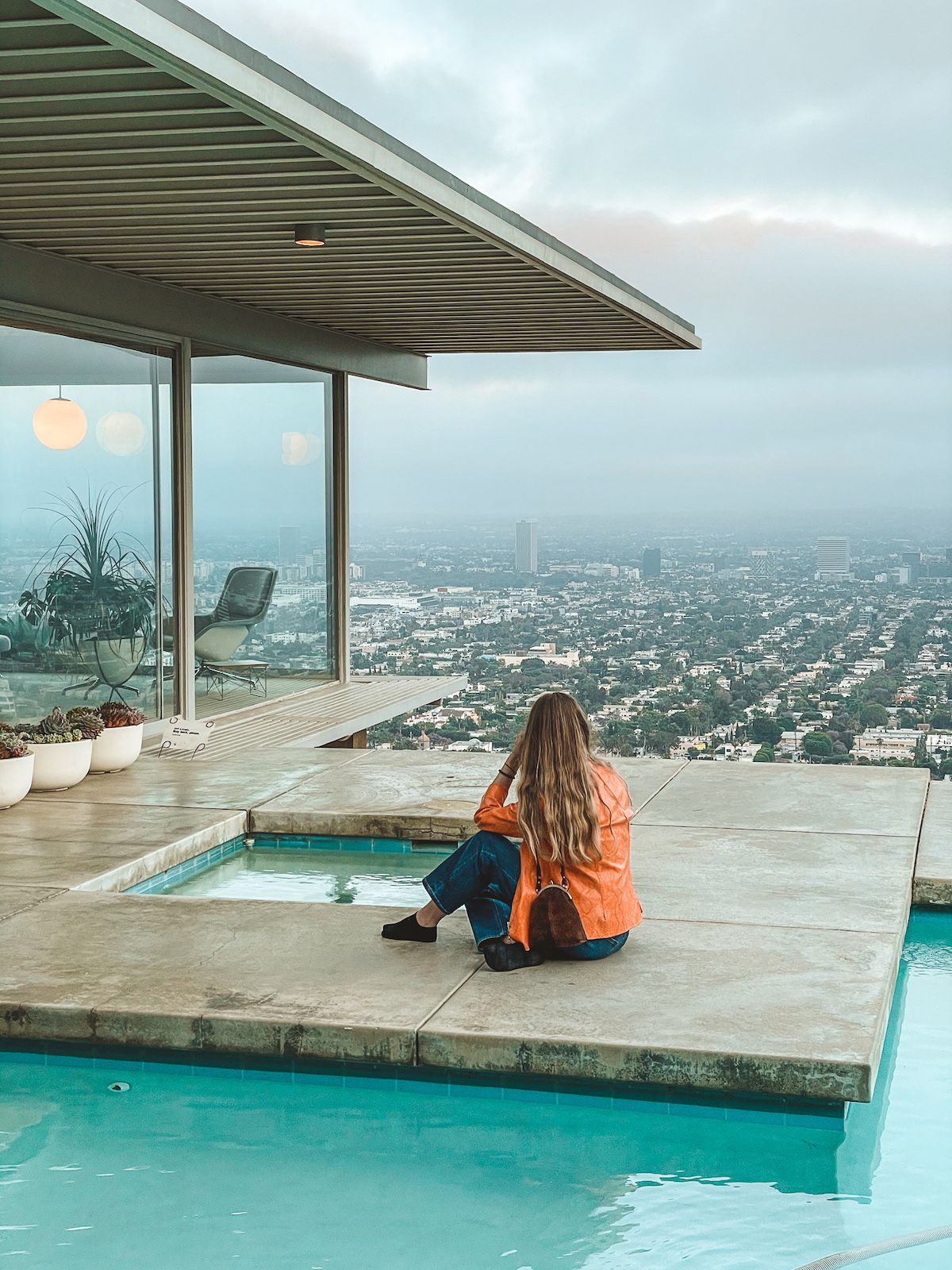 Los Angeles is one of the best cities to tour iconic homes. If you're a lover of midcentury modern architecture, you don't want to miss touring the Stahl House, a remarkable home designed by architect Pierre Koenig in 1959 that has one of the best views over LA. Choose the sunset tour so you can see how the house transitions from day to night.
Another inspiring home you can visit is the Hollyhock House designed by Frank Lloyd Wright, arguably America's greatest architect. The UNESCO World Heritage Site built in 1921 was once the residence of an oil heiress, and is now open to the public for tours.
See our 5 Day LA itinerary, which includes information on both of these architectural tours.
Fascinating historical sites
Jump to:
Bhutan
|
Brazil
|
China
|
Italy
|
Jordan
|
Mexico
|
Oman
|
Peru
|
USA
The next section focusses on impressive historical sites we've been to that are worth the hype. Each of them have a unique story and a rich history that captures the culture and identity of the country's past and present.
Bhutan
31. Tiger's Nest Monastery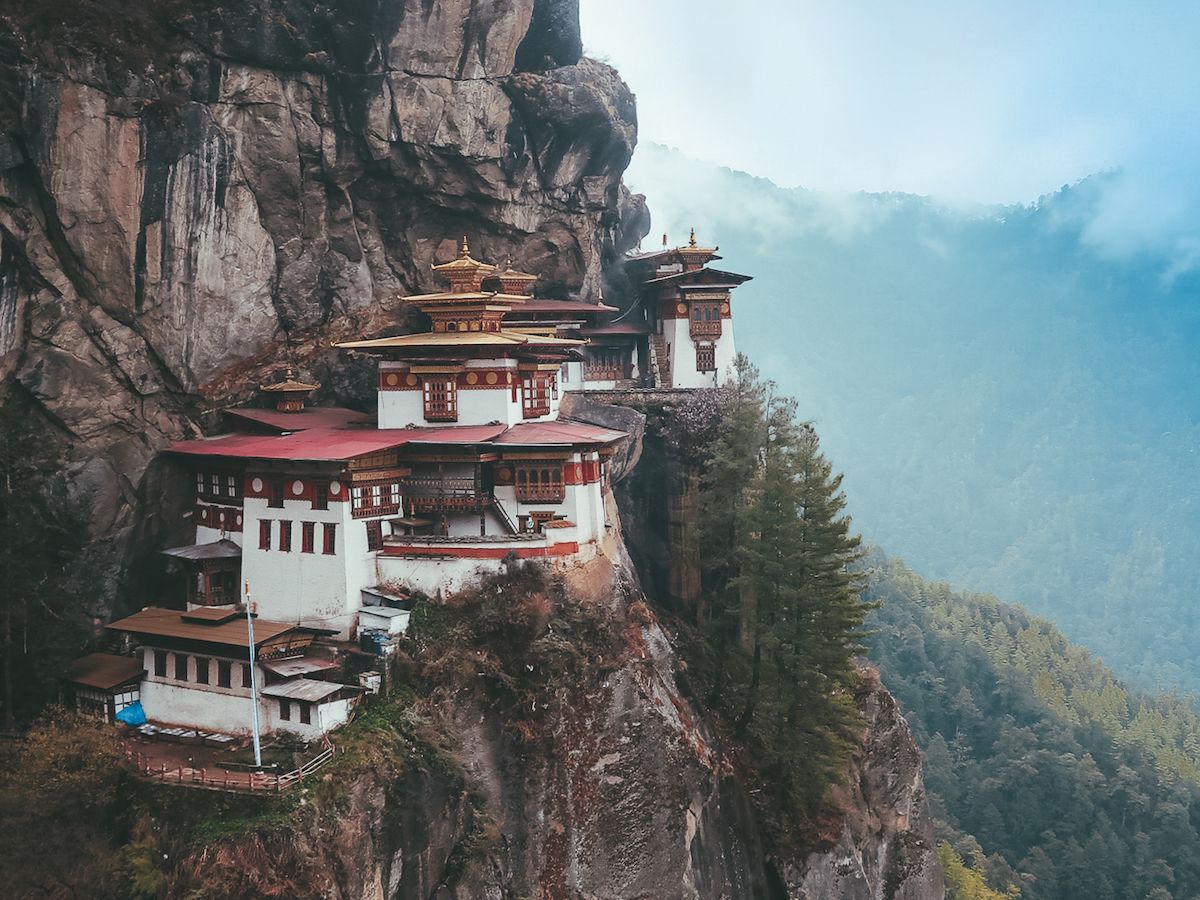 Tiger's Nest Monastery is Bhutan's most famous landmark. Perched on the side of a mountain at 3,210m elevation, the Buddhist site is considered to be the holiest place in Bhutan. It was built in 1692 near the caves that Guru Rinpoche meditated in for three years. Guru Rinpoche was an enlightened Buddhist master (considered by many as the second Buddha) who who introduced Bhutan to Buddhism in the 8th century.
In order to see this breathtaking temple you will have to hike to it. See our Bhutan travel guide for more info.
Brazil
32. Christ the Redeemer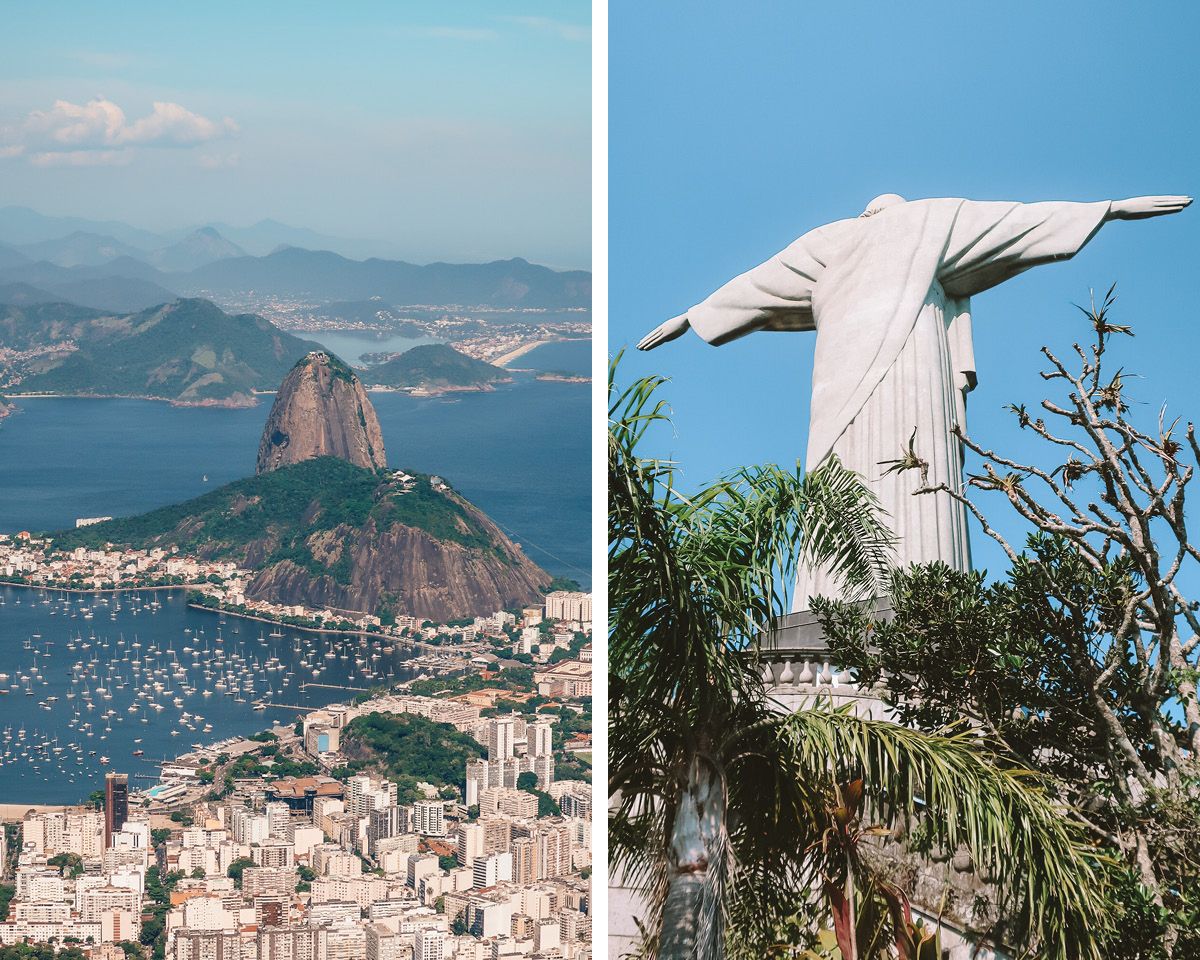 Christ the Redeemer was named one of the New Seven Wonders of the World and is the largest art deco sculpture in the world. Atop Corcovado Mountain at 710m, you will see the powerful statue overlooking Rio De Janeiro below where it is a symbol of protection. To get there, take the scenic cog train up the mountain. At the top you will have marvellous views of both the statue and Rio's skyline below.
See our post on the 7 most Instagrammable places in Rio for more stunning spots.
China
33. The Great Wall of China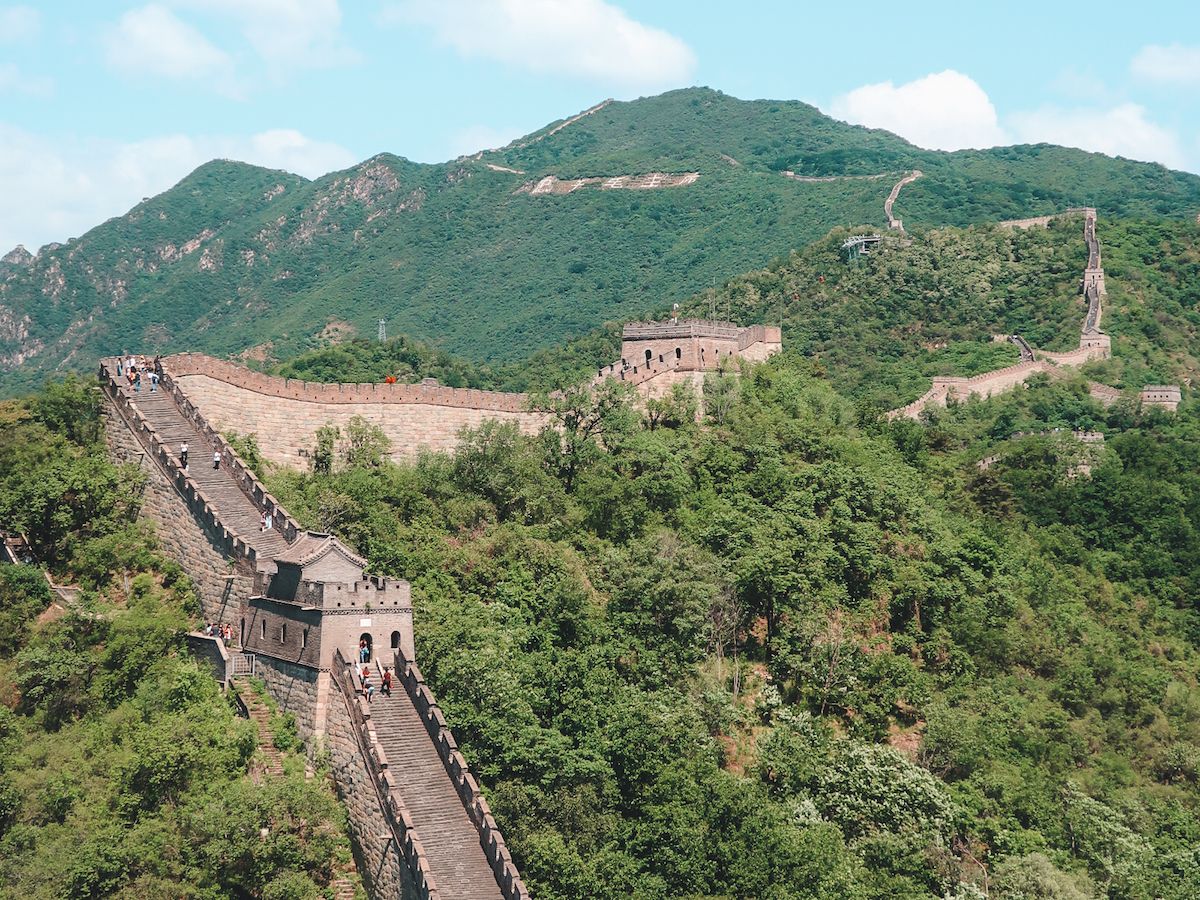 The Great Wall of China is another one of the New Seven Wonders of the World. The ancient wall is the longest structure ever built by mankind and was used as protection to prevent invasions. At 21,196 km (13,171 mi) long, it was completed in stages and took in total over 2,000 years to build. Soldiers and common people amazingly made the wall with the use of their hands, ropes, goats and wheelbarrows. You have to visit to appreciate the scale of the monument.
See our China itinerary, which includes a visit to The Great Wall and the best section to see.
34. Terracotta Army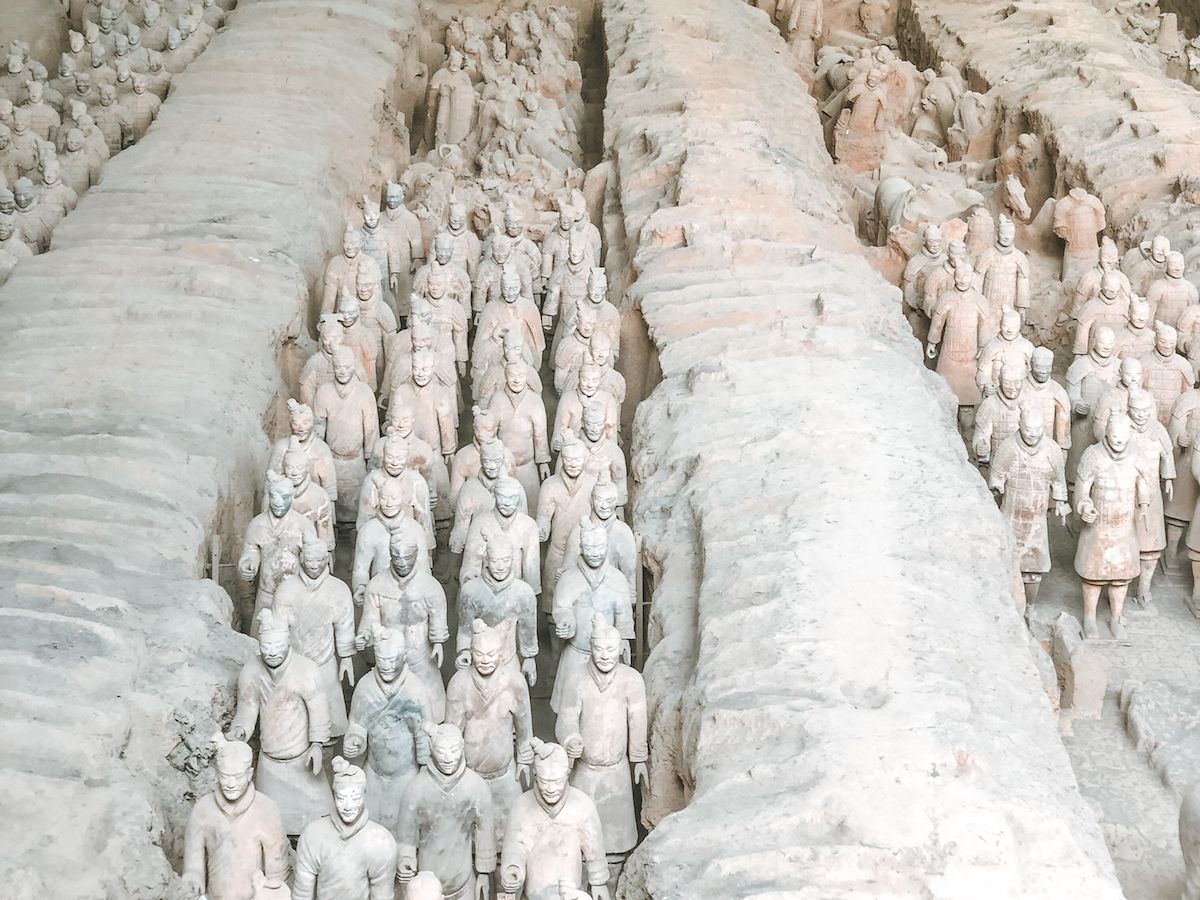 The founder of the Qin Dynasty, Shi Huangdi, was obsessed with immortality and had over 7,000 life-size clay soldiers, chariots and horses made and placed in his mausoleum. The Terracotta Army's purpose was to act as guardians and to serve him in his next life.
What makes the terracotta warriors so spectacular is that each one of them is completely unique down to their facial expressions. It's incredible, considering that these intricate sculptures started construction all the way back in 246 BC. Today you can see them at Emperor Qinshihuang's Mausoleum Site Museum in Xi'an. It's astounding seeing thousands of these clay soldiers in real life!
See our Terracotta Warriors guide on how to do a private tour for a third of the price.
Italy
35. Matera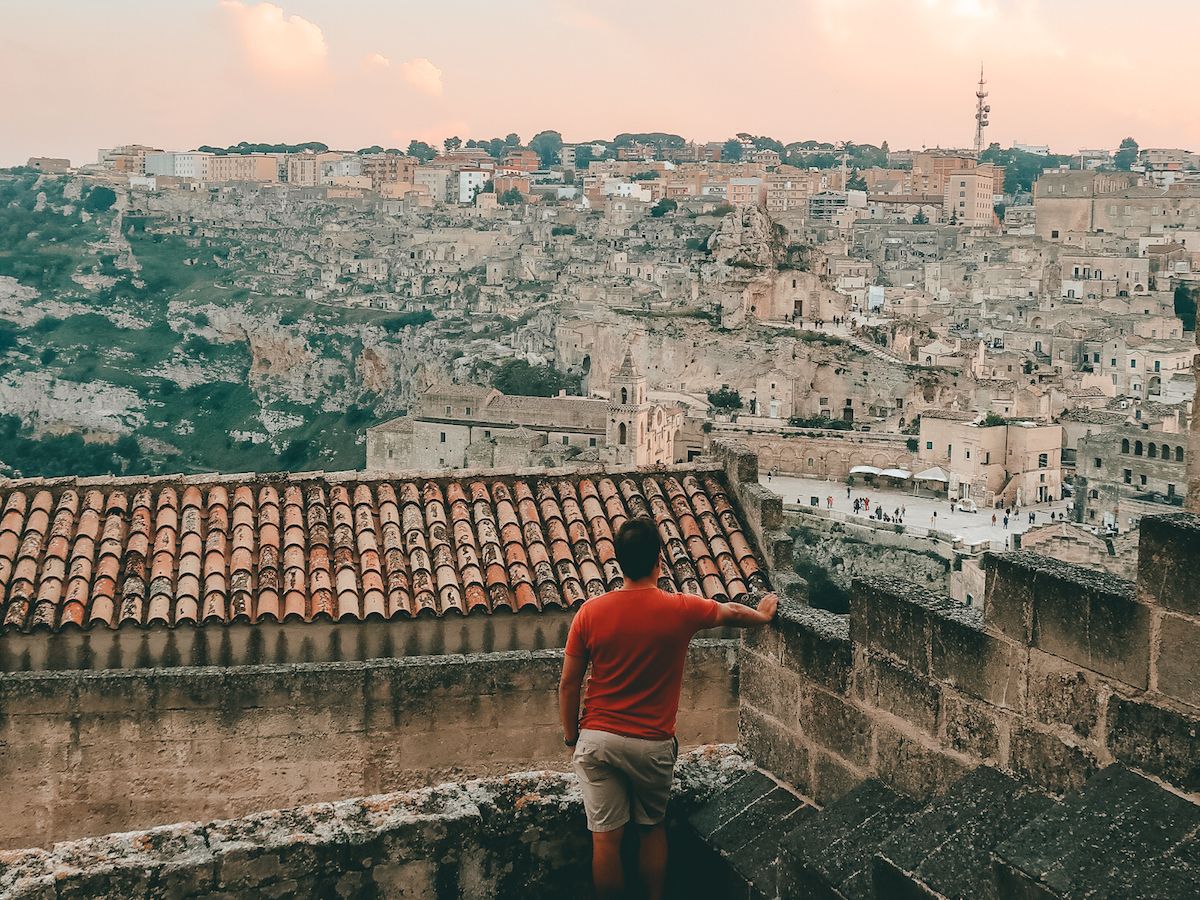 Matera is a hidden gem in Italy. The 9,000 year old city is one of the oldest continuously lived cities in the world and was named the European Capital of Culture by the EU in 2019.
Matera went from an ancient civilization to a poverty-stricken area and now to a historically rich city with a captivating architecture. It has also been the setting for Hollywood movies like Passion of the Christ and Ben-Hur (2016). Explore the medieval streets and stay in a cave dwelling in Sassi di Matera, known for its network of ancient caves.
See our 2 day Matera itinerary and start planning your trip.
Jordan
36. Jerash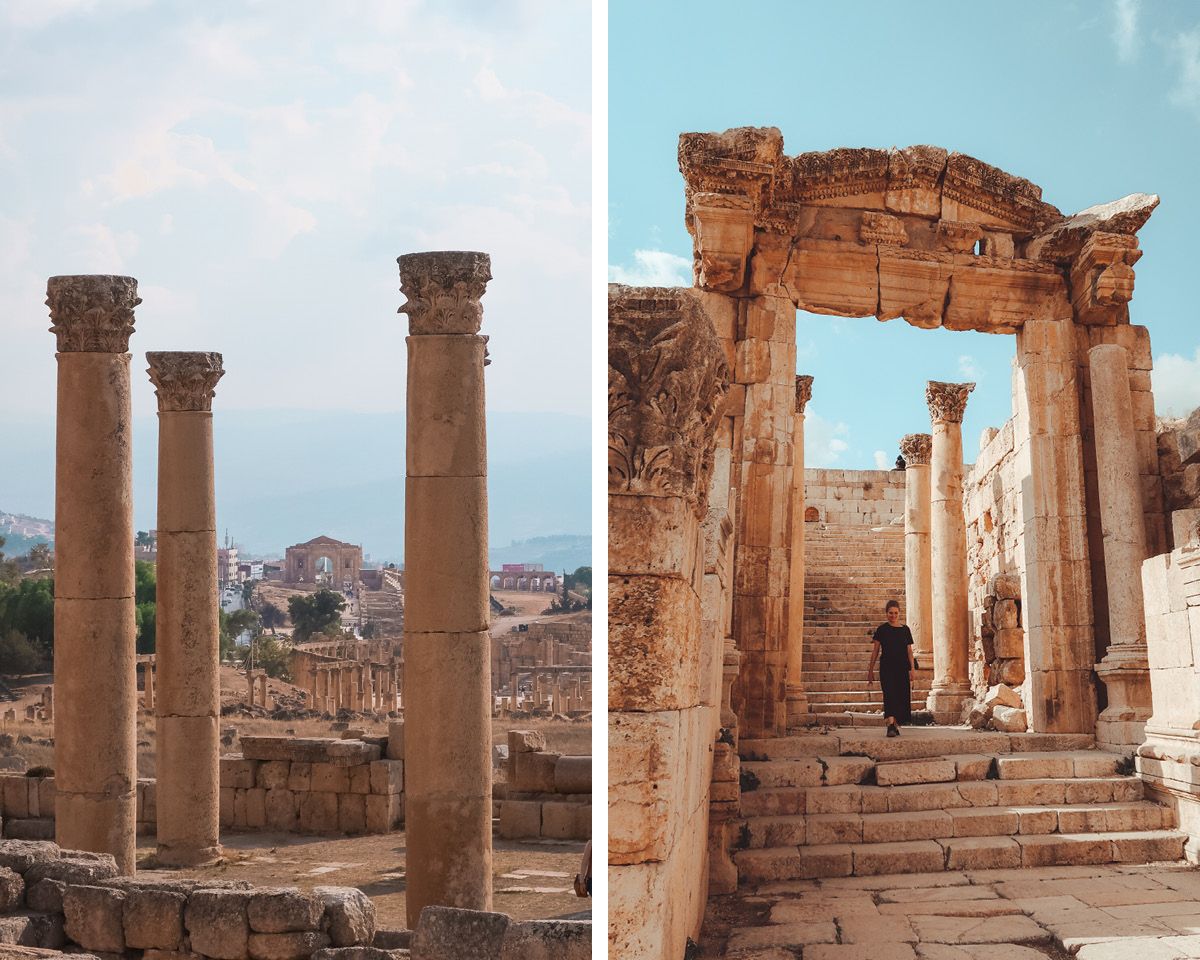 Jerash is an ancient Roman city in Jordan that often gets overlooked by tourists travelling to Petra. Walking through the ancient ruins is fascinating as you can easily imagine what life would have been like there 2,000 years ago. Jerash was one of the 10 great Roman cities of the Decapolis and was hidden for centuries underneath shifting sands!
See our review of our trip to Jordan with Abraham tours, which includes a stop at Jerash.
Mexico
37. Walk through Frida Kahlo's childhood home in Mexico City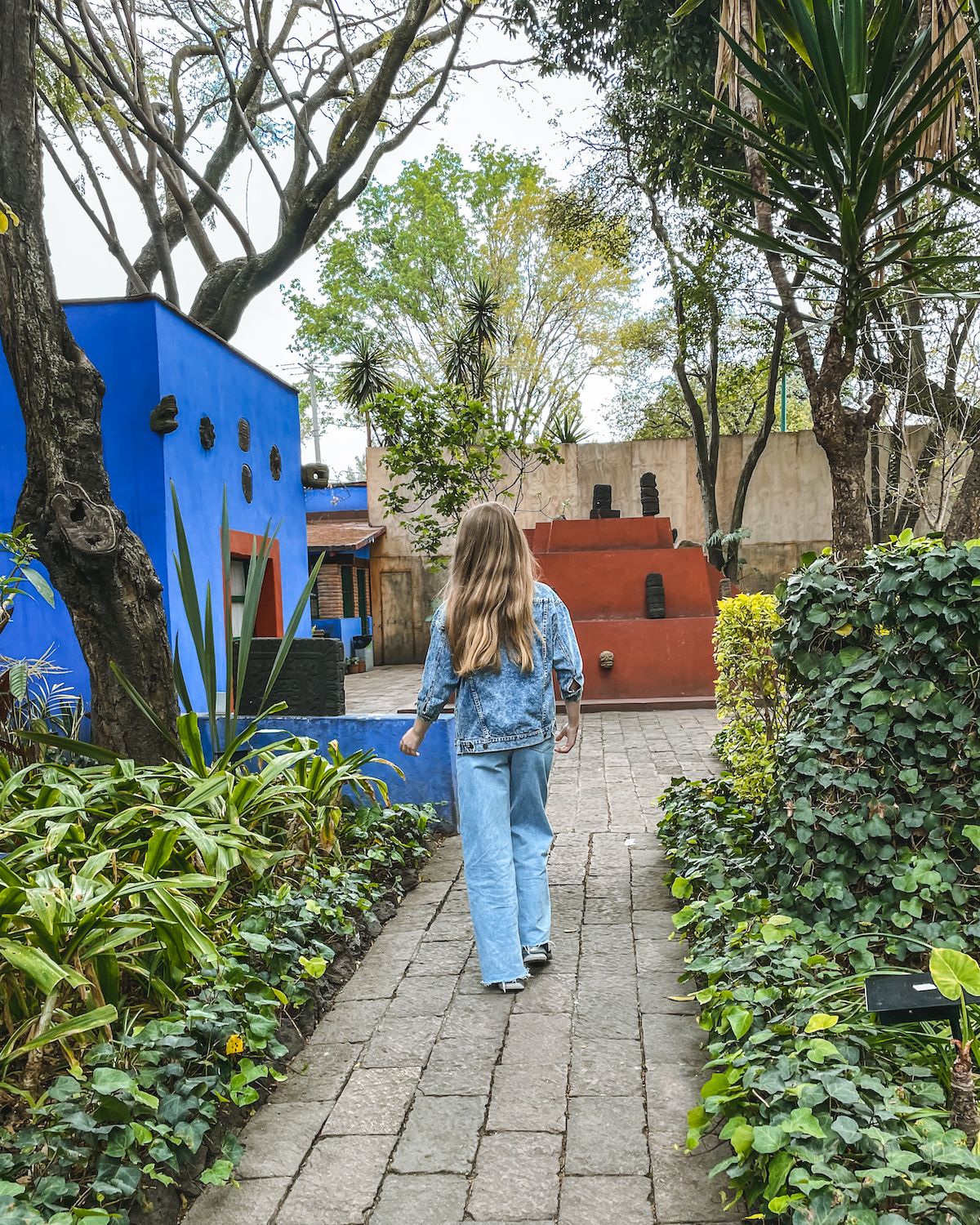 Frida Kahlo was a prominent painter from 1925-1954, who is now one of the most iconic figures of Mexican culture. After surviving a tragic bus accident, Kahlo was left bed-ridden for months. This is where she grew her passion for painting. Her influential art is a representation of her progressive political views and female sexuality, which has made her a feminist icon today.
Learn more about Frida Kahlo's bold and fascinating life as you walk through her childhood home, La Casa Azul (The Blue House), where she learned how to paint.
See our Mexico City itinerary, which includes a tour of La Casa Azul.
38. Petra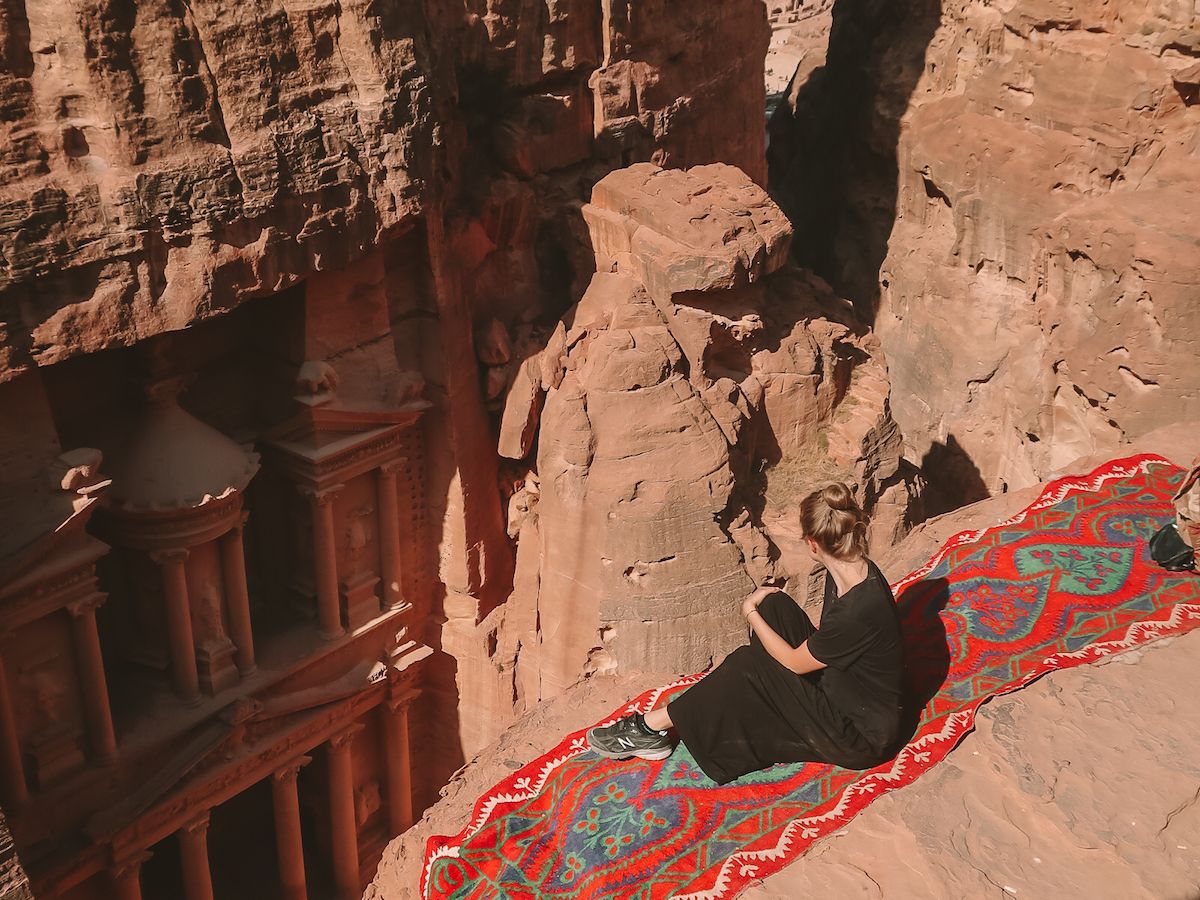 In Jordan's rugged desert through a narrow canyon you will find Petra, a famous archaeological site and one of the New Seven Wonders of the World. Petra was a powerful capital over 2,000 years ago and the centre of an ancient trade route. The ancient rock city was inhabited by Nabateans, an Arabian nomadic group. At the site you will see magnificent tombs, monasteries and treasuries carved out of cliff faces. The rock-cut architecture took our breath away when we saw it!
Combine a trip to Jordan with Israel in our 2 week itinerary.
Oman
39. Sultan Qaboos Grand Mosque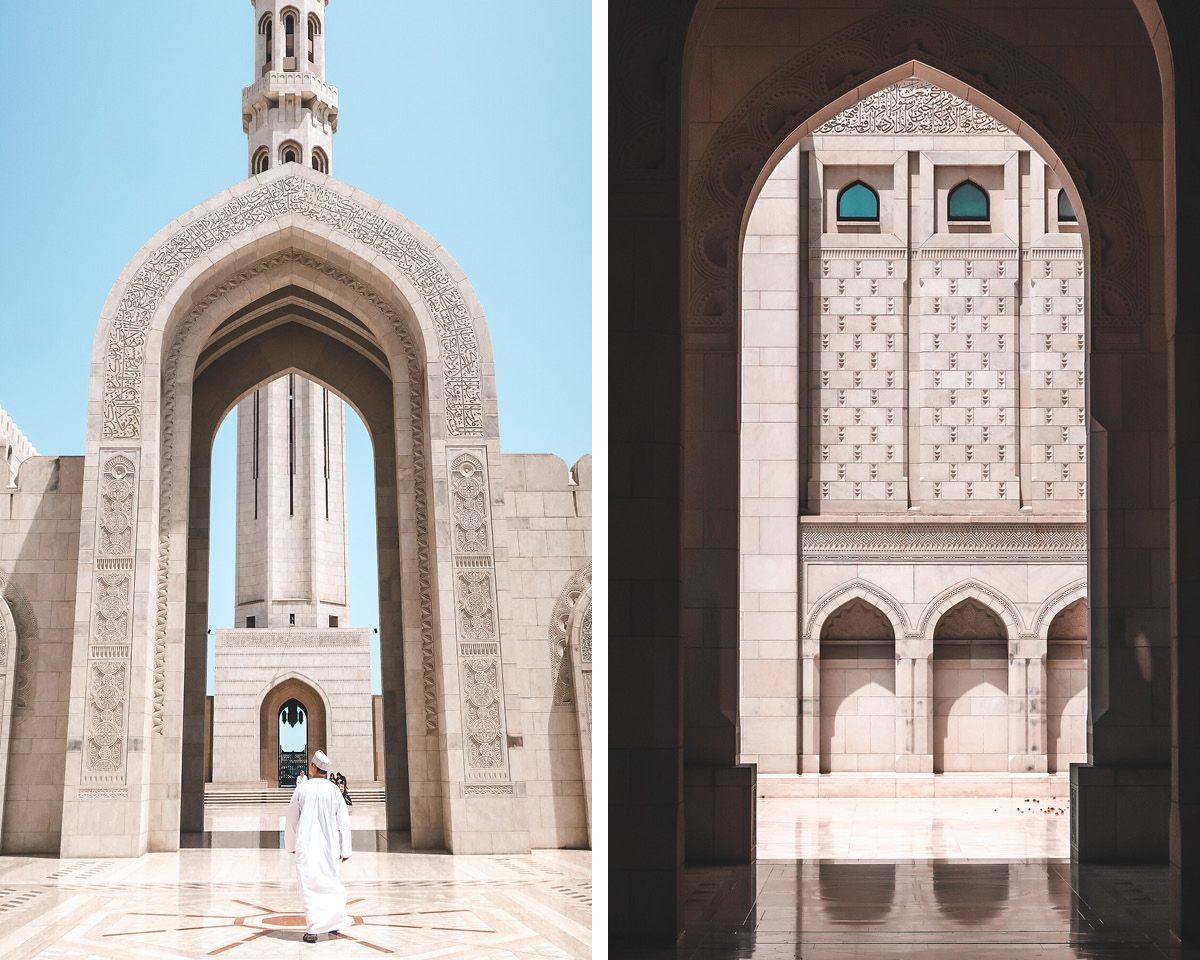 The Sultan Qaboos Grand Mosque is one of the most beautiful places we've ever seen. The architecture completely blew our minds. When we were about to exit we were invited into a room by friendly locals to enjoy some coffee, dates and to chat about any questions we had about Islam. It was a great experience to learn about another way of life.
The mesmerizing structure is located in the capital city of Muscat and is open to tourists from 8:30 AM - 12PM, except on Fridays.
See our 1 week Oman itinerary and get started on your exploration of the Middle East.
Peru
40. Machu Picchu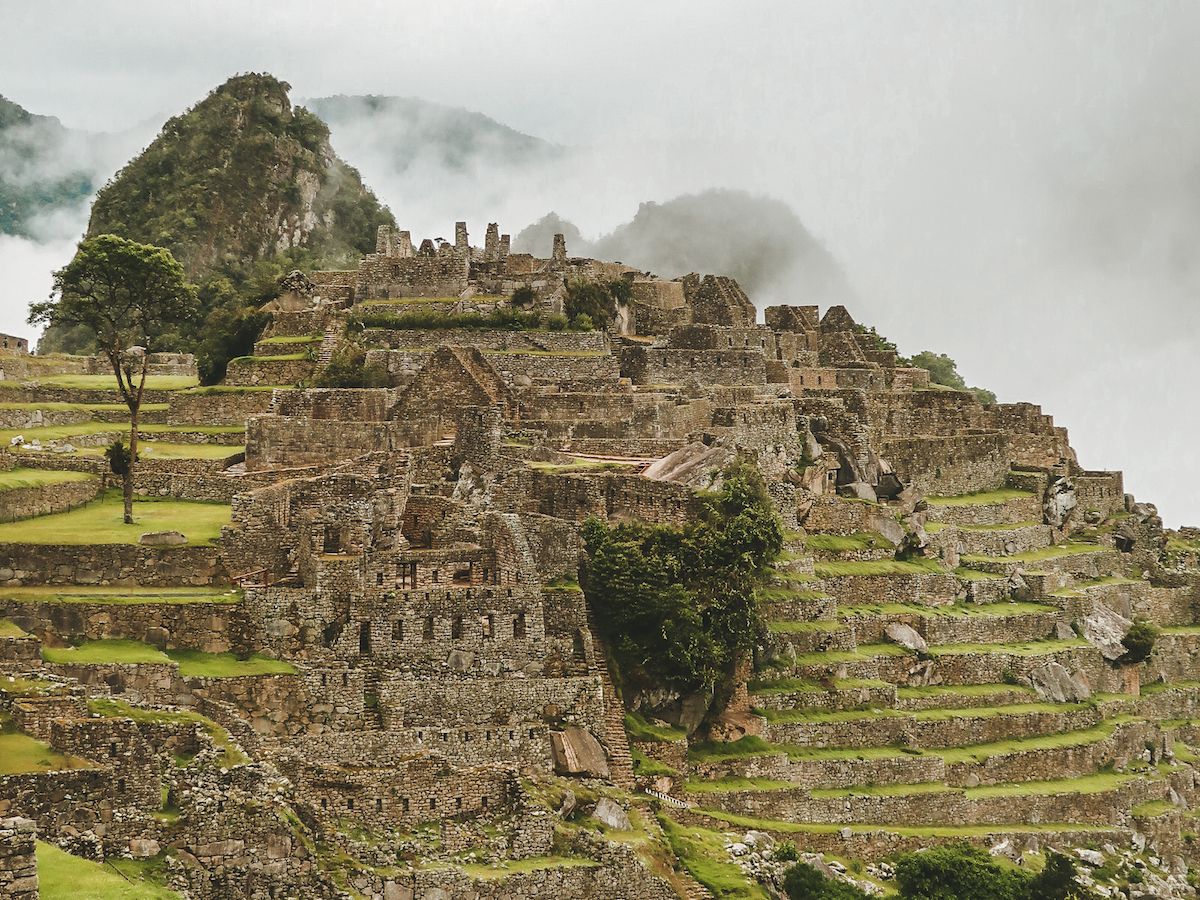 Machu Picchu is an Incan citadel that sits high between two peaks in the Andean mountains of Peru at 2,430m elevation. The fascinating and mysterious site was named one of the New Seven Wonders of the World and has been well preserved because of its location that kept it hidden it for many years. We loved learning about the strong influence astronomy had over the civilization and about how the Incans built the the city out of giant mountain rocks.
You can visit Machu Picchu by train and bus, however one of the most rewarding experiences is reaching the Incan ruins by foot after a trek through the Andes.
See our Salkantay trek guide to learn about the top alternative trek to Machu Picchu, which is less crowded than the Inca trail.
USA
41. Hike to the Hollywood Sign, a symbol of stardom and the American dream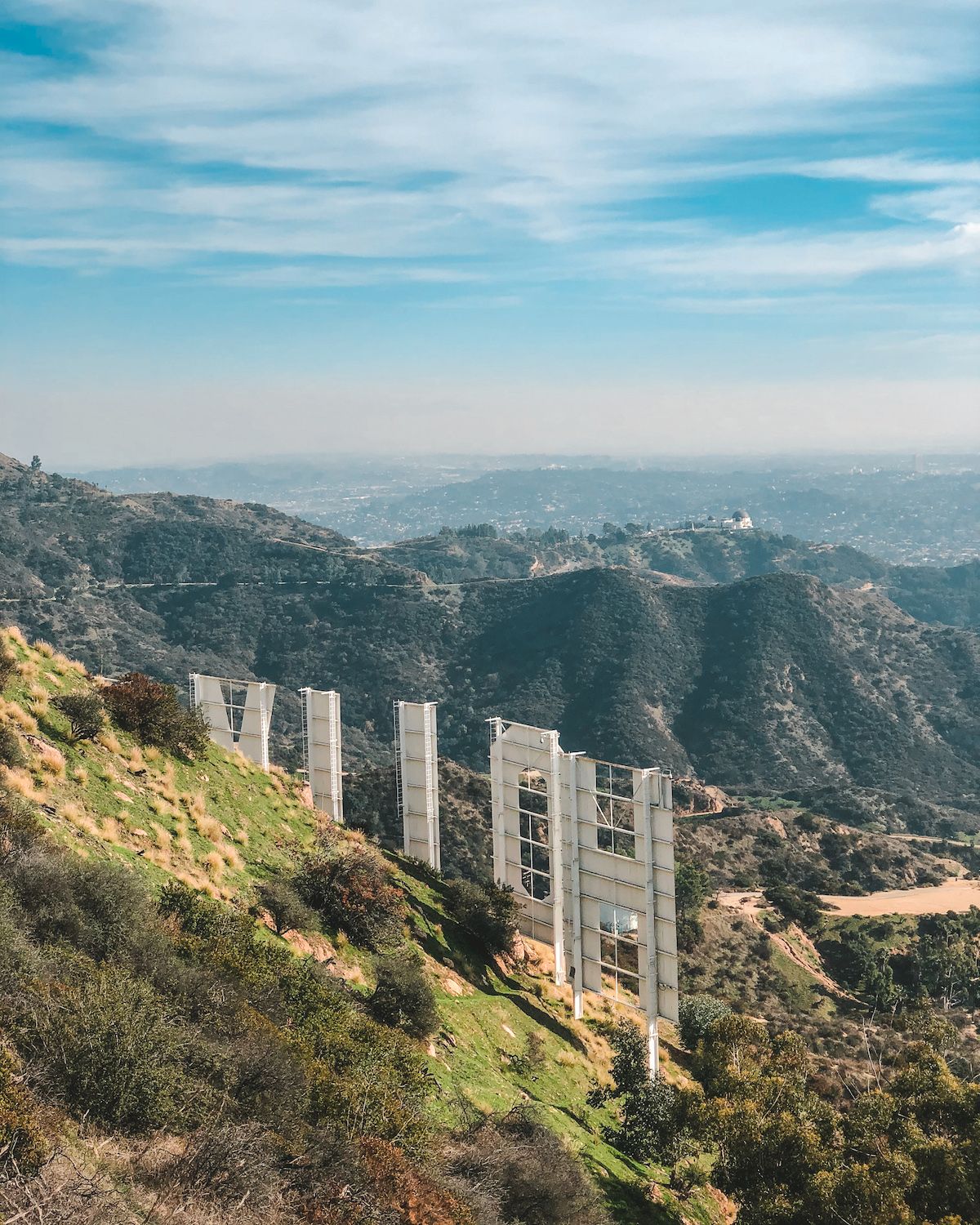 Let it sink in that you're in the movie capital of the world by hiking to the no other than the famous Hollywood Sign. The sign is a cultural icon representing glamour, fame and the American dream.
The Hollywood Sign was originally built to market "Hollywoodland", an upscale real estate development in 1923 that capitalized on the growth of the Hollywood film industry.  
See our LA itinerary, which takes you to a unique viewpoint behind the letters as well as a lookout in front.
---
We hope you enjoyed reading about these unique cultural experiences and that they helped inspire your next trip!
Looking for more trip inspiration? Make sure to check out our other posts: