Before moving to Salt Spring Island, Ari and I lived in Vancouver for 5 years and today we still consider Vancouver our second home. The city is jam packed with amazing restaurants, bars, shops and outdoor activities. What makes Vancouver so unique is that it's surrounded by both the mountains and the ocean.
Your 2 days in Vancouver will touch on the best of the food scene, nature and west coast culture. Our travel guide includes the best time of year to visit, how to get around the city and a detailed 2 day Vancouver itinerary with both sunny and rainy day options.
We also include the best neighbourhoods to stay in and our top hotel and B&B picks to make planning your trip as easy as possible!
Disclosure: Some of the links below are affiliate links, meaning at no additional cost to you, we will earn a commission if you click through and make a purchase. We only recommend products or services we have used or that we believe will add value to our readers. Thank you for supporting us!
Outline: 2 Days in Vancouver
---
Best time of year to visit Vancouver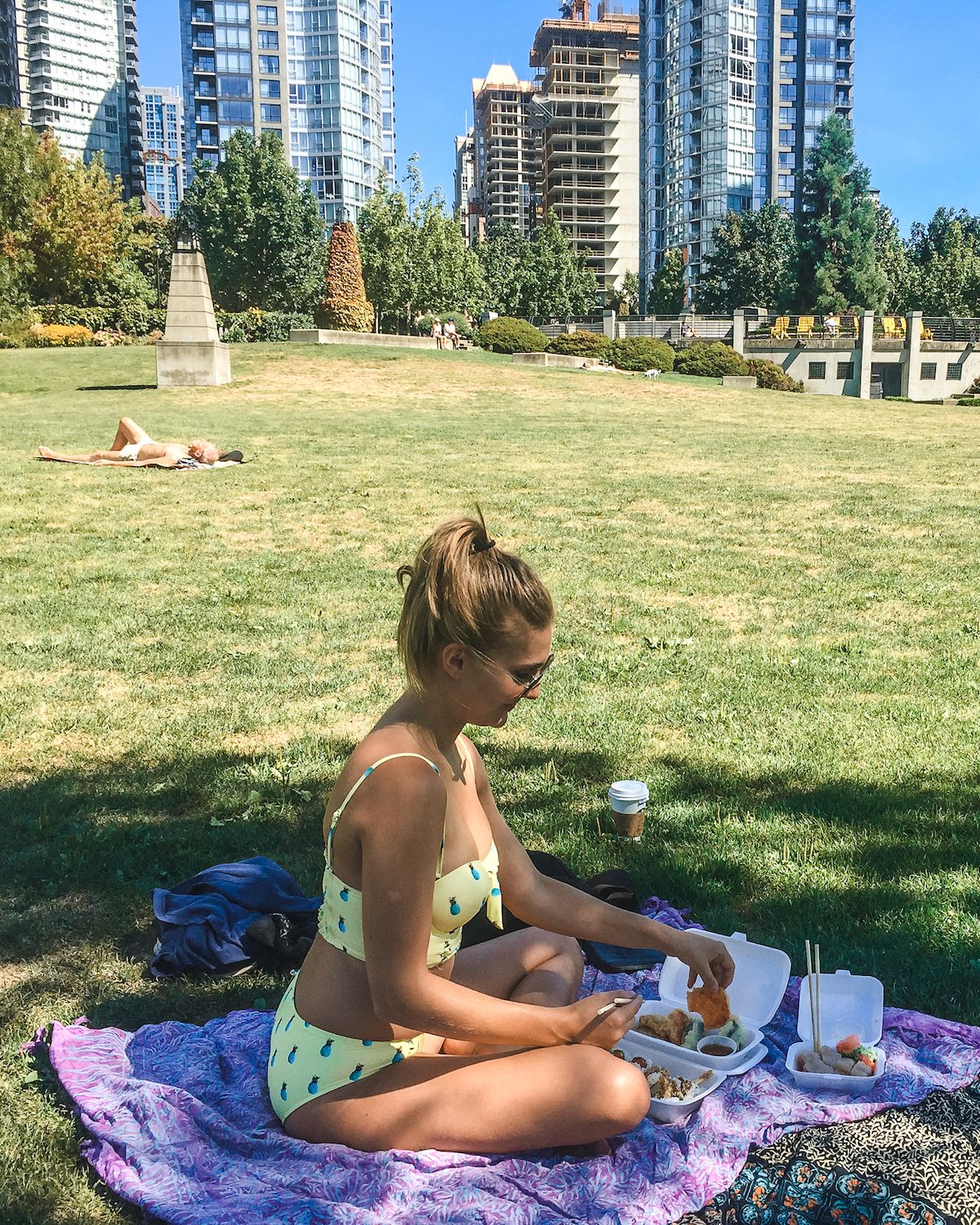 The best time of year to visit Vancouver is May - June and September when the weather is still warm. July and August are tourist heavy months so be prepared if visiting during that time. Another thing to consider is forest fires. Some years the smoky haze can be so bad that it blocks out the blue skies and scenic nature around you. This happens most often between July-August. If you go in May-June, your chances are very low.
Best way to get around Vancouver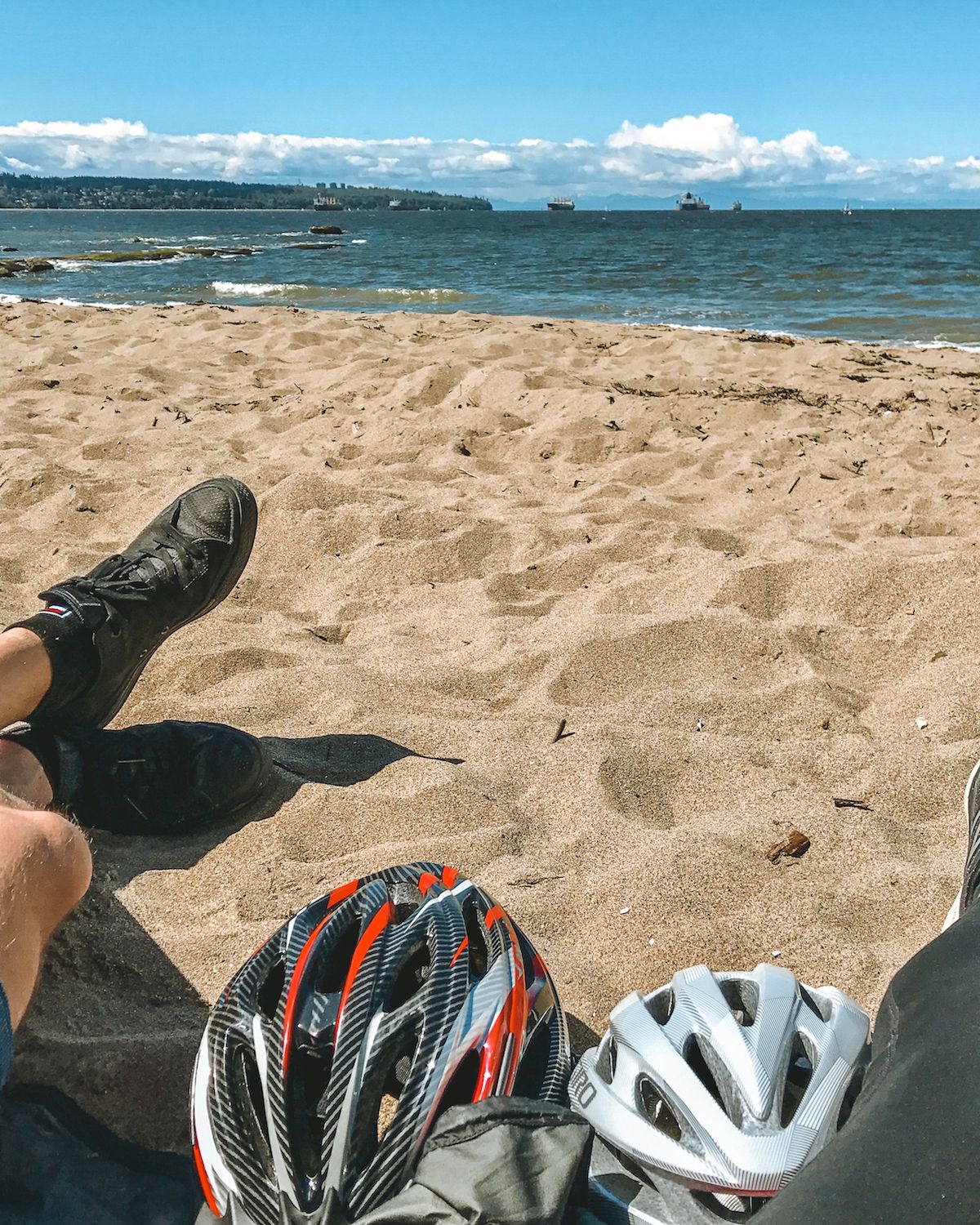 If you plan to stay in the city core, getting around Vancouver is easy with the sky train, bus system or by Uber. In 2020 Uber was finally approved in Vancouver (yay!). It's also a great city for walking or biking.
Getting from the Vancouver airport to city centre
The best way to get from the Vancouver International Airport to downtown Vancouver is by sky train. The journey is only 22 minutes and costs $9.00 CAD.
Where to stay in Vancouver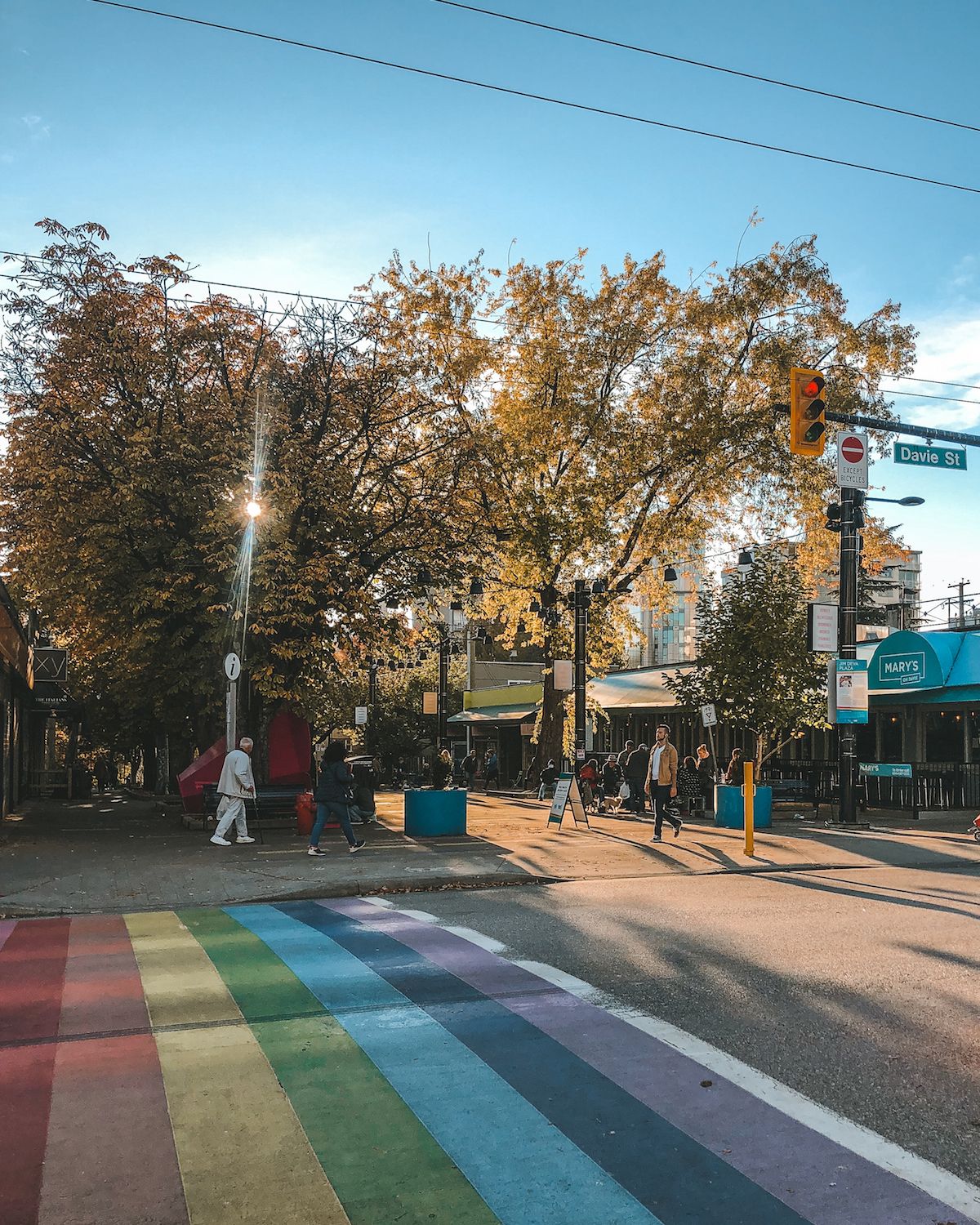 Here are some of the best areas for a short stay in Vancouver, each for a unique reason. We have also included our top picks for hotels and B&Bs.
Downtown Vancouver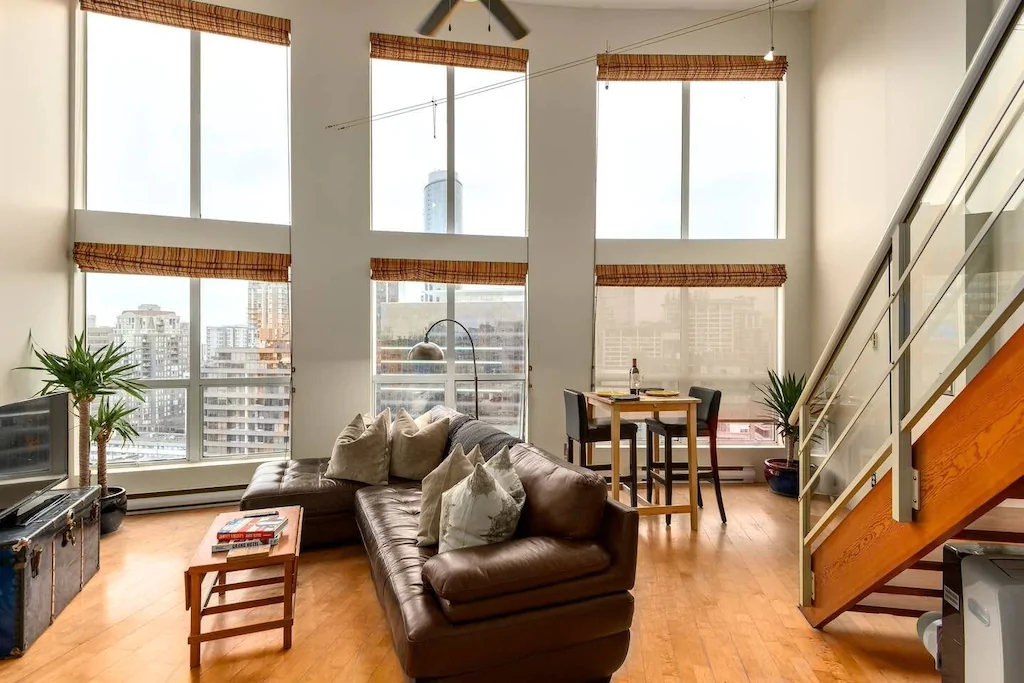 Downtown Vancouver is the centre of all the action with tons of restaurants and shops. This area is for you if you plan to do a lot of walking and exploring of the city. You have excellent access to busses and the skytrain.  Disadvantages of staying here are that it can feel commercial and can be packed during tourist season.
Best hotel downtown: Hotel Georgia. Hotel Georgia is an iconic hotel from the roaring 20s and one of the top luxury hotels in Vancouver. The elegant hotel features an award-winning fine dining restaurant, rooftop lounge and two indoor world-class bars.
Best B&B: Romantic Industrial Loft. A spacious and stylish loft with a unique layout. Excellent location in the downtown core and walking distance to many sights.
Yaletown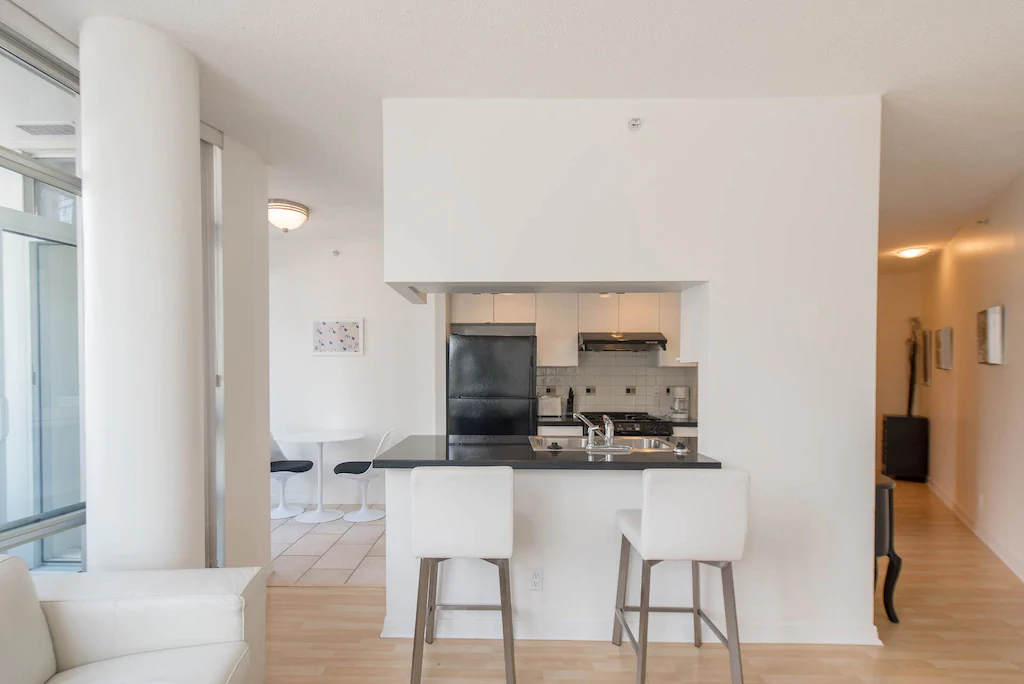 Located in south downtown, Yaletown has old warehouse buildings that have been converted into hip restaurants, boutique shops and salons. Most restaurants on Mainland Street and Hamilton Street have outdoor patios. You will see lots of locals here at business lunches or out for after-work drinks. The water taxi to go to Granville Island is also close by.
Best hotel in Yaletown: Opus Hotel. A hip boutique hotel located in the heart of Yaletown with stylish rooms inspired by pop-deco art and vibrant colours.
Best B&B: Beautiful Unit With Large Balcony. A bright and modern space with a large patio. Walking distance to many restaurants, cafes, David Lam Park and the False Creek seawall.
Davie Village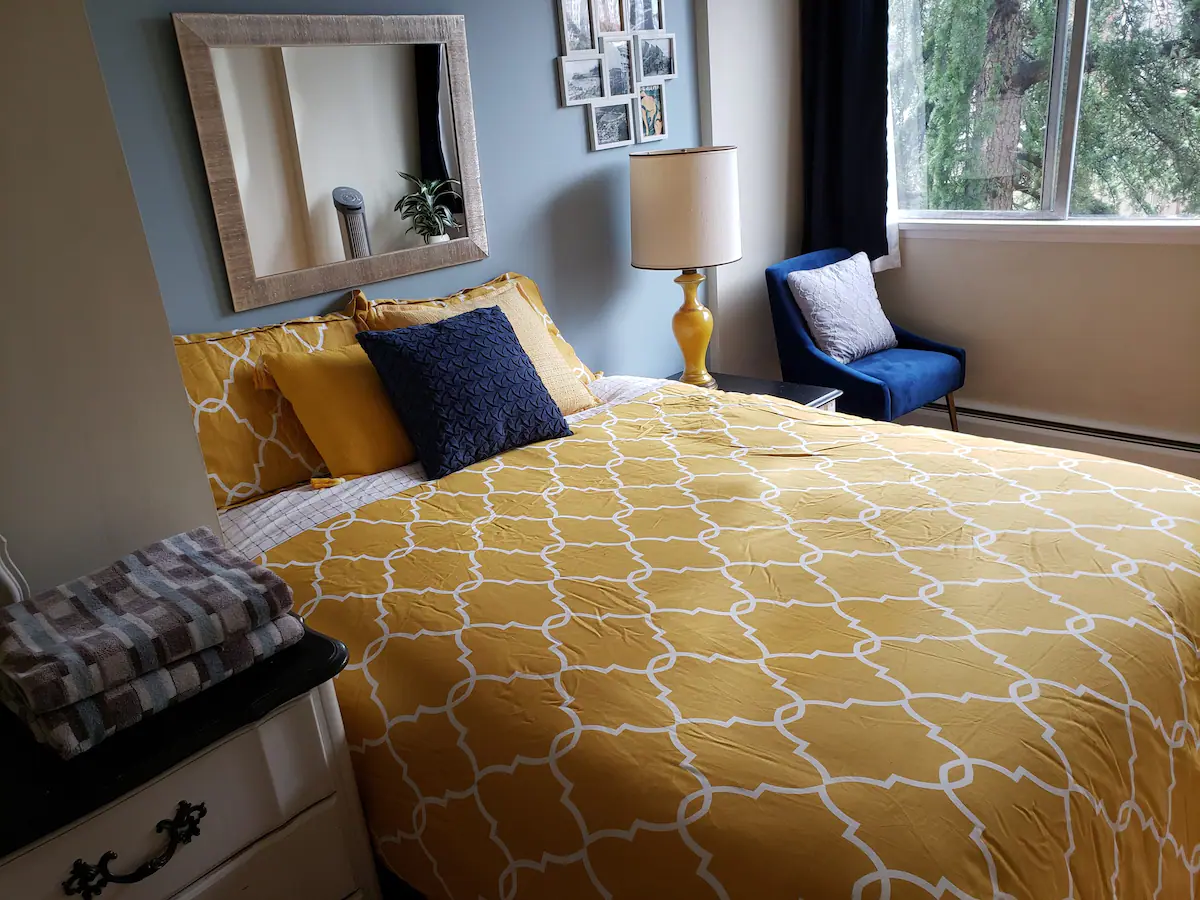 Davie Street is a fun and vibrant neighbourhood in the downtown core that is LGBTQ friendly. Some of the sidewalks are coloured with rainbow stripes and the street is filled with bars, nightclubs and restaurants. A disadvantage of staying here is that it can be noisy since you are close to many late-night joints.
Best hotel: N/A - we recommend staying in a B&B in this area
Best B&B in the heart of Davie: Quaint Gem At The Heart Of It All. Cozy and quirky apartment just 1 block away from Davie Street on a quiet street. Although located in an older building, its has a welcoming neighbourhood feel and cute decor.
Coal Harbour
Coal Harbour is located in the north of downtown and to the east of Stanley Park. This area is great if you're looking for luxury shopping, fine-dining restaurants and easy access to the seawall and Stanley Park. Disadvantages of staying here are that it lacks creative energy and can feel a bit corporate when you're not on the shoreline.
Best luxury hotel in Coal Harbour: Fairmont Pacific Rim. A stylish luxury hotel, named one of the 20 Best International Hotels for Business by Conde Nast. On the main floor you will find Lobby Bar, one of the best cocktail bars in Vancouver and on the second floor, The Botanist, one of the best fine dining restaurants known for its pacific-northwest cuisine.
Best boutique hotel: Loden Hotel. Stay here if you're looking for a hip hotel with attentive and friendly staff. Rooms are contemporary, yet calming with their natural tones. Loden is also one of Vancouver's top pet-friendly hotels.
West End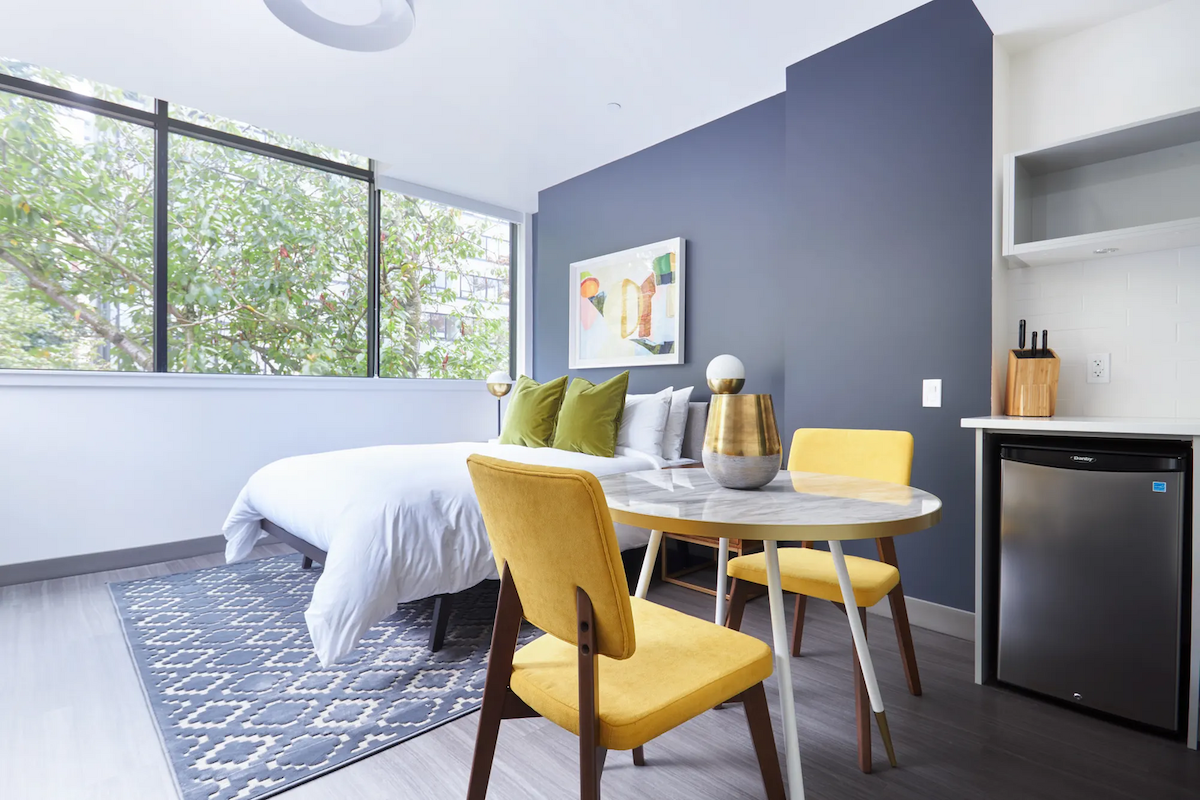 The West End is the casual area of downtown known for its quiet tree-lined streets and delicious and inexpensive eateries, like ramen shops and sushi bars. This area is located in the west of downtown with close access to Stanley Park and English Bay, a lively beach for swimming or lounging in the sun. Staying in the West End is a great way to be introduced to the local culture.
Best hotel in the West End: Sonder at Revival. A condo hotel with bright and spacious rooms. Walk to English Bay Beach in just 5 minutes!
2 Day Vancouver Itinerary
DAY 1
Morning - have breakfast in the West End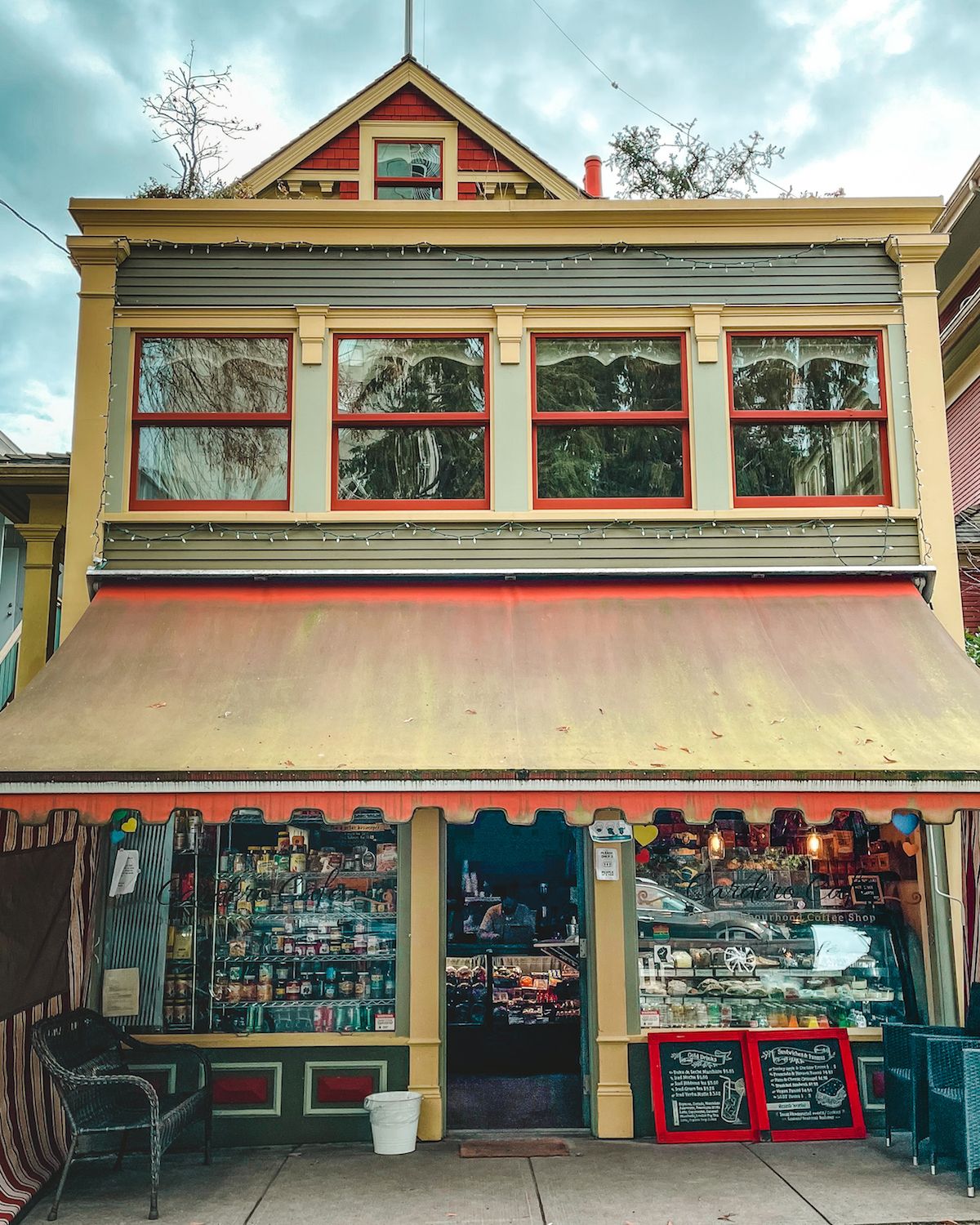 Start your day with a coffee at Cardero Cafe, a friendly neighbourhood cafe located in the quiet streets of the West End. There are a couple tables outside where you can relax and people watch. The locals joint has tasty daily breakfast sandwiches and baked goods.
Daytime - bike the seawall/shop boutiques in the historic Gastown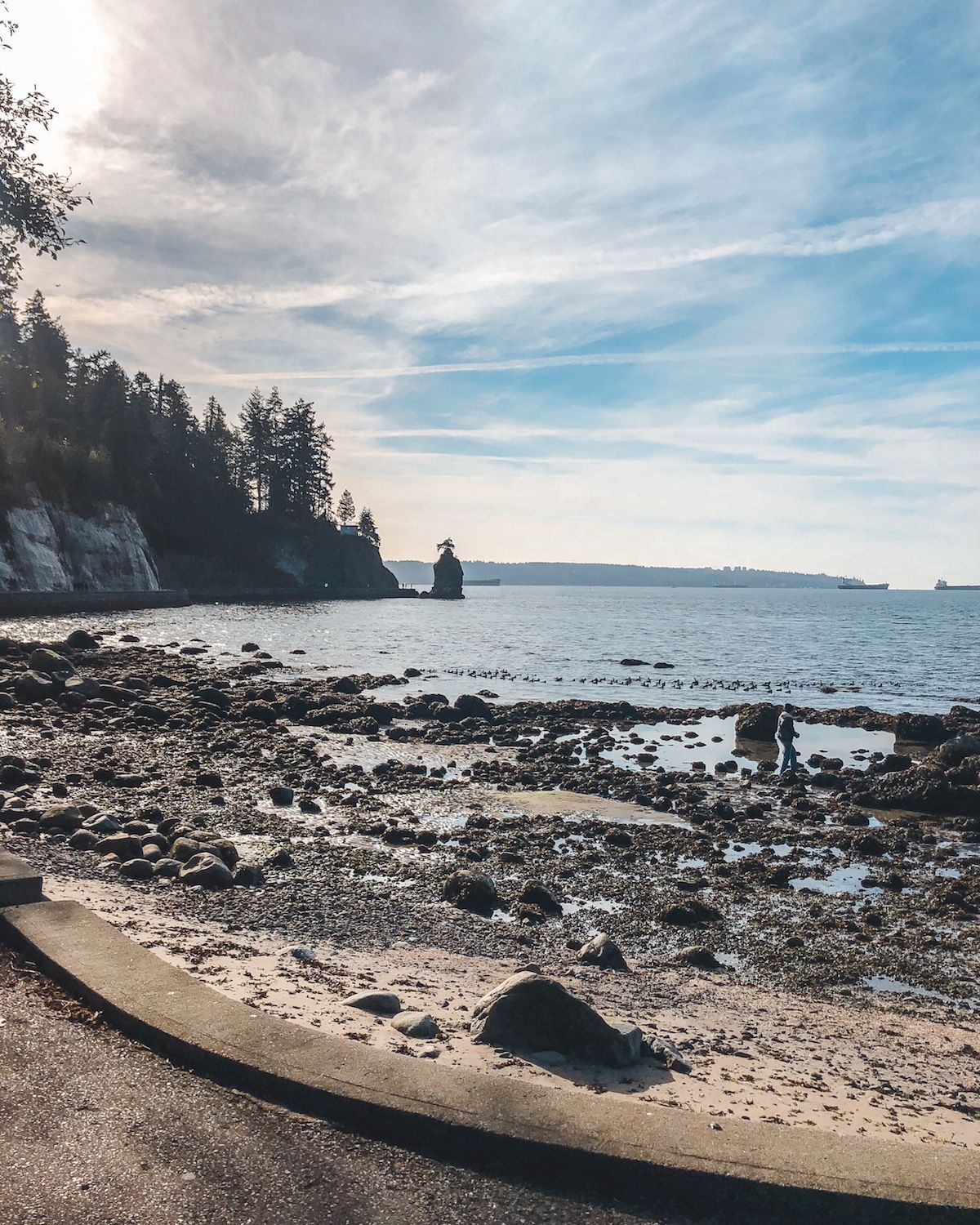 The seawall loop around Stanley Park is one of the most stunning city bike rides in the world. Slightly larger than NYC's central park, Stanley Park is Canada's most famous park. The 10 km seawall loop offers picturesque views of the ocean, Lions Gate Bridge, West Vancouver, Siwash Rock, Third Beach and English Bay. Prepare to stop along the way for pictures!
After your coffee, walk over to Bikes on Robson to rent a bike. They have friendly service and fair prices. Rentals cost $5 CAD per hour (min 2 hour) or $20 CAD for a full day. Locks cost an extra $2 and a basket $5.  
After you pick up your bike, take Cardero Street 4 minutes north until you get to Cardero Park where you will begin the seawall loop in a counter-clockwise direction. Note that you must bike the seawall loop counter-clockwise.
The paved trail is easy and flat. Make sure to stop near Siwash Rock for a picture and take your shoes off at Third Beach to take in the ocean view.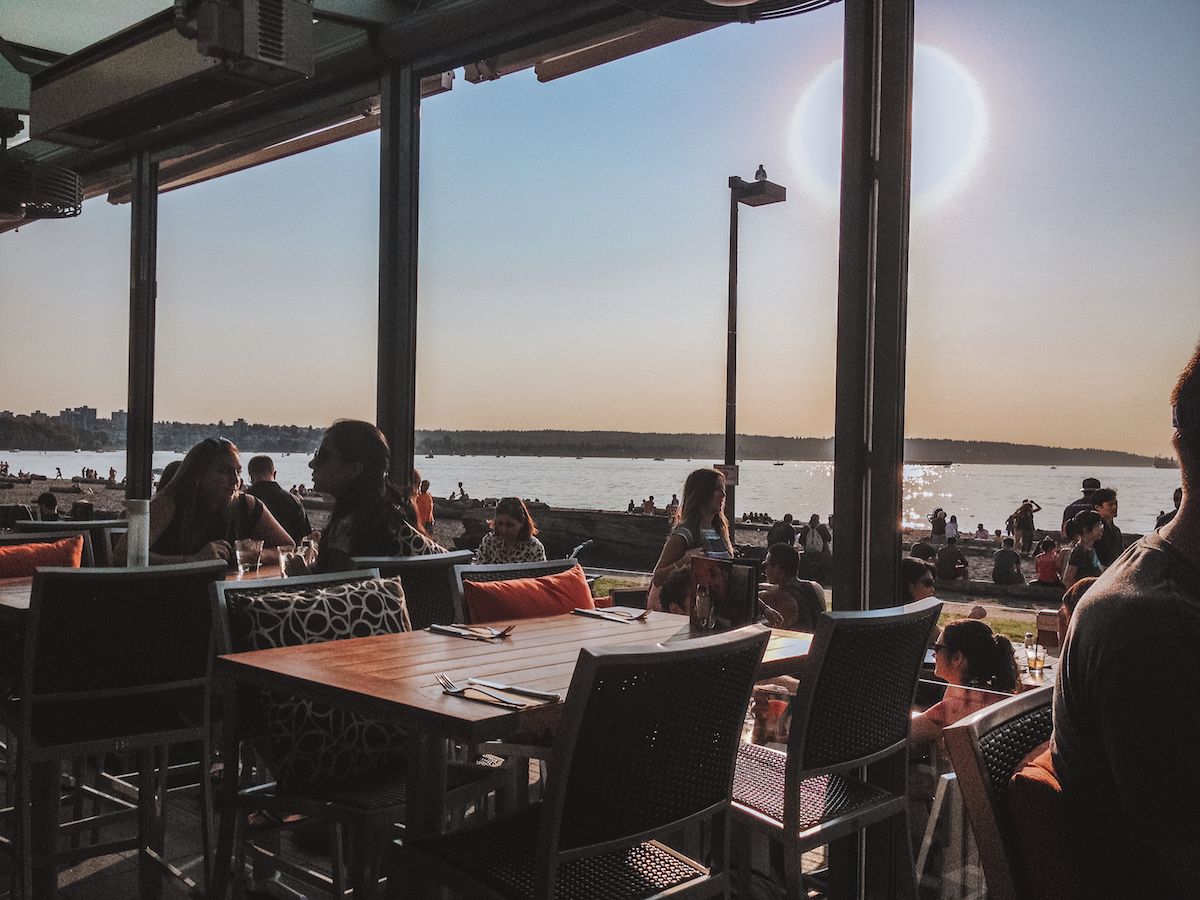 Once you arrive at English Bay, lock up your bike and stop in at Cactus Club for some lunch. The restaurant and patio have great views of the beach and bay. After lunch bike up to Robson Street to drop off your bikes.
If the weather is rainy:
If it's a wet weather day, swap out the bike ride and go shopping in Vancouver's historic old-town, Gastown. In the heritage brick buildings you will find fashion boutiques, decor stores and trendy eateries.
For lunch, stop in at Tacofino, home to the best crispy fish taco in the world
(seriously!).
Evening - eat aburi sushi and drink cocktails at a trendy rooftop lounge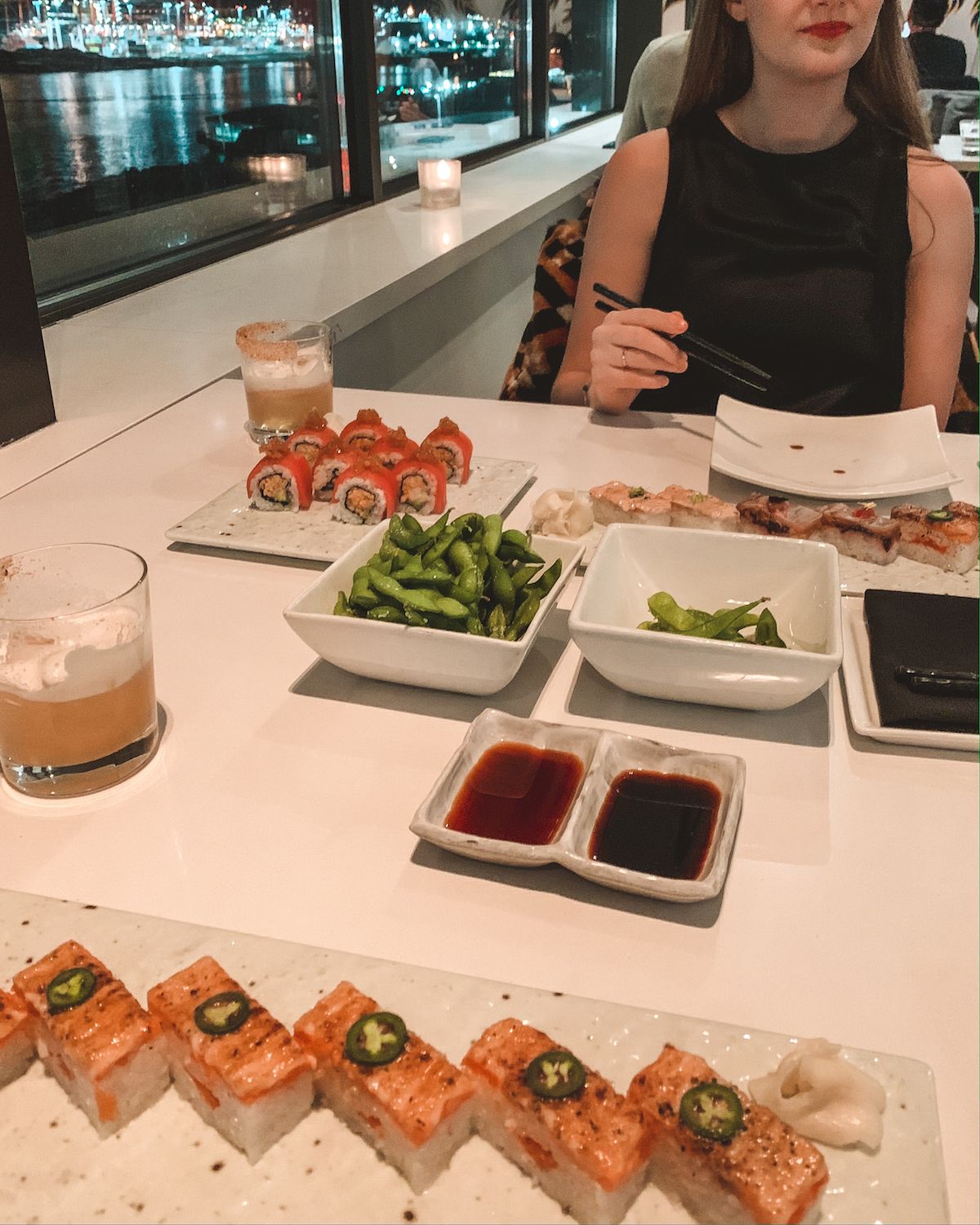 Vancouver is known to have one of the best sushi scenes in the world thanks to the Japanese community and access to quality fish. One of the most famous sushi restaurants in Vancouver is Miku, who introduced aburi sushi to the region. Aburi translates to "flame-seared". You will find three different types of Aburi sushi at Miku. Each rectangular piece of rice is topped and layered with half-seared/half-raw ebi, salmon or mackerel. The ebi (shrimp) and salmon are a must  try.  The umami and smoked flavours are out of this world. When you eat a piece, your eyes magically close in delight.
Miku is one of the most popular restaurants in Vancouver, so make sure to reserve a table online in advance.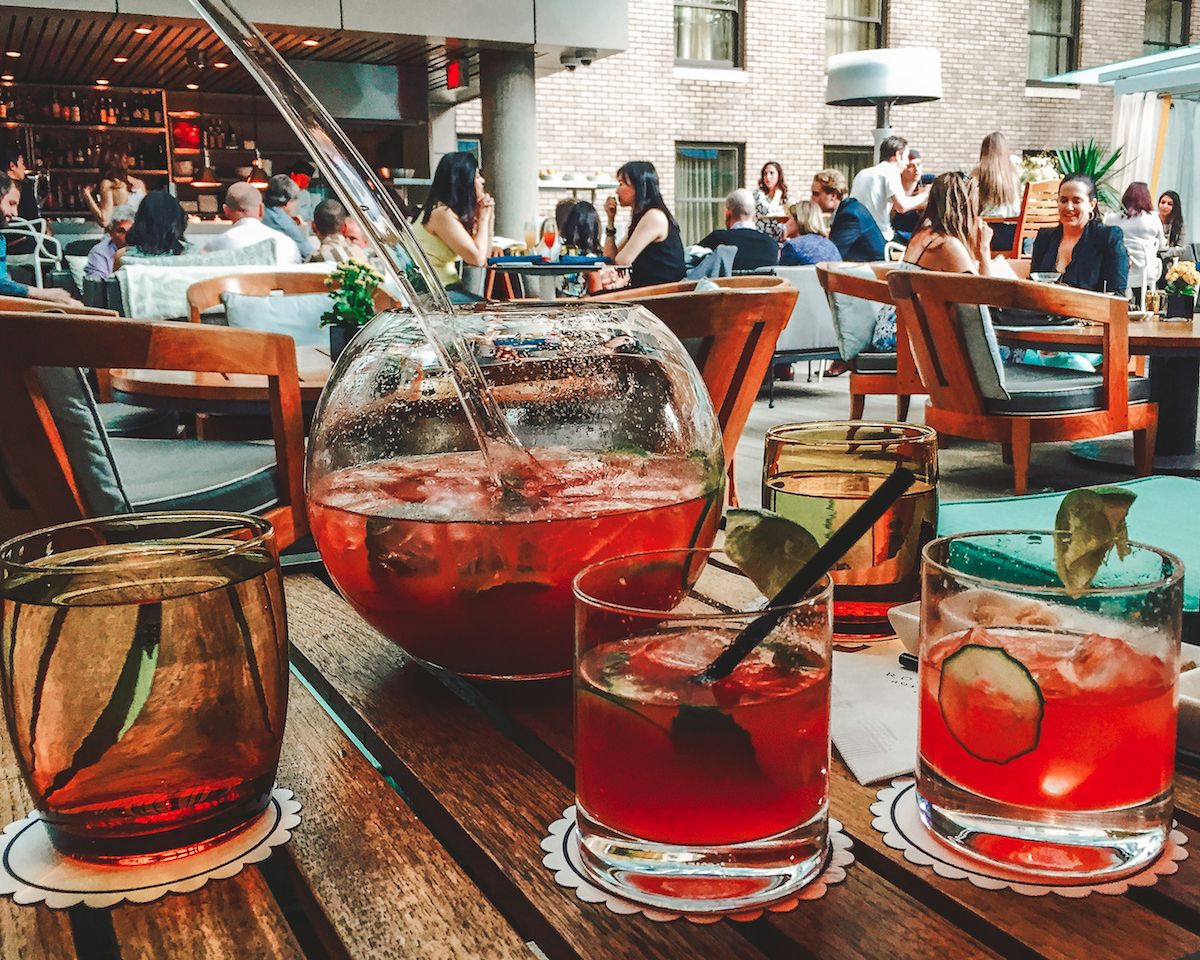 After dinner, make your way over to Reflections, a rooftop garden terrace offering well-crafted cocktails and excellent people watching. The lounge is located in the Rosewood Georgia Hotel, a luxury hotel with a roaring 20s and contemporary design.
DAY 2
Morning - have brunch at a charming teahouse
Start your day with brunch at Finch's, a teahouse located in Gastown with mouth-watering sandwiches and healthy salads. The atmosphere is cozy with its charming old-world decor. If you are a coffee drinker, Finch's also serves organic coffee. Note: they don't have wi-fi here.
Daytime - sunbathe at the beach/explore Granville Island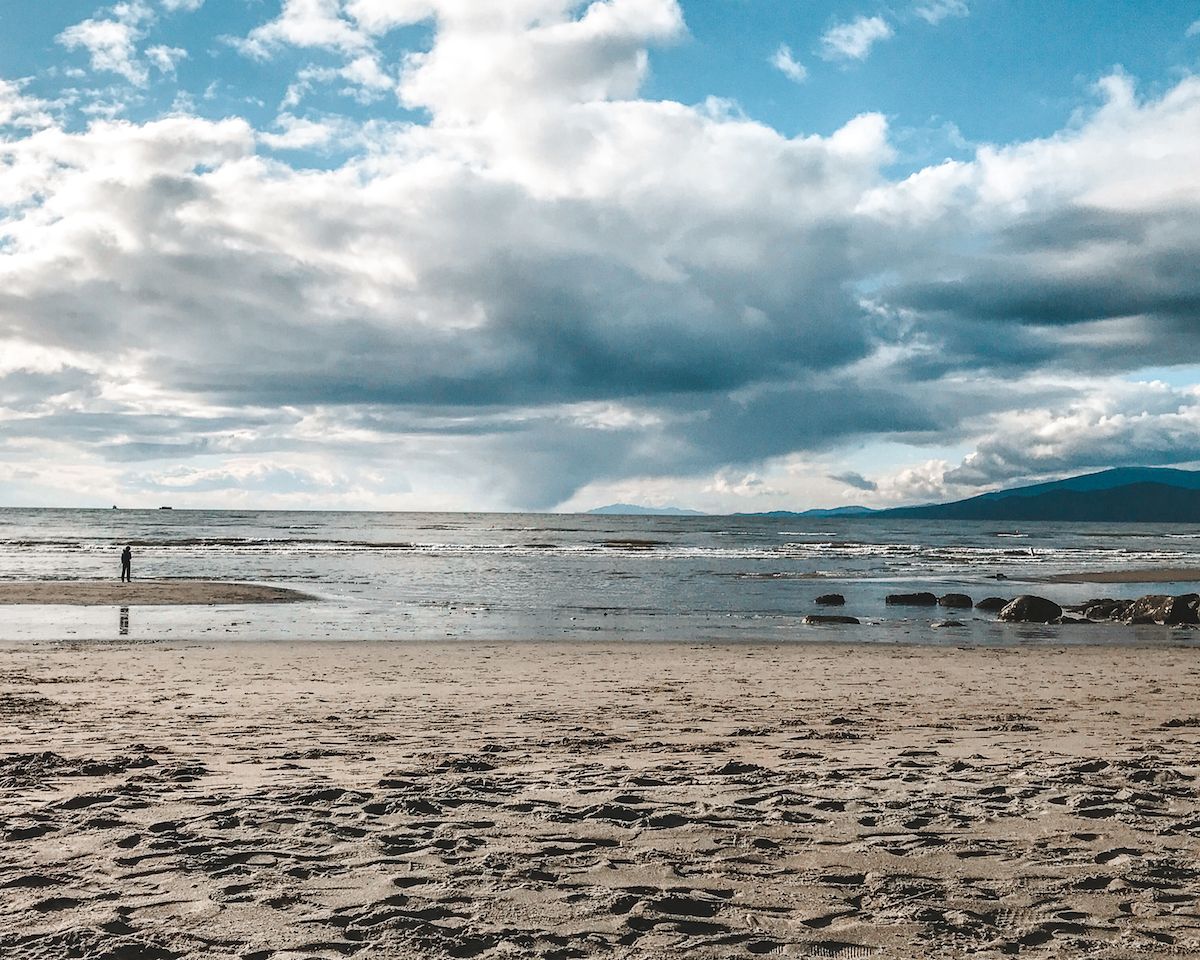 Beach day! Depending on how warm the weather is, go for a swim, sunbathe or stop in for a beach picnic. Vancouver is known for its sandy ocean beaches and has nine of them in fact. Here are our top beach picks in Vancouver, each for a unique reason:
Best beach for culture: Wreck Beach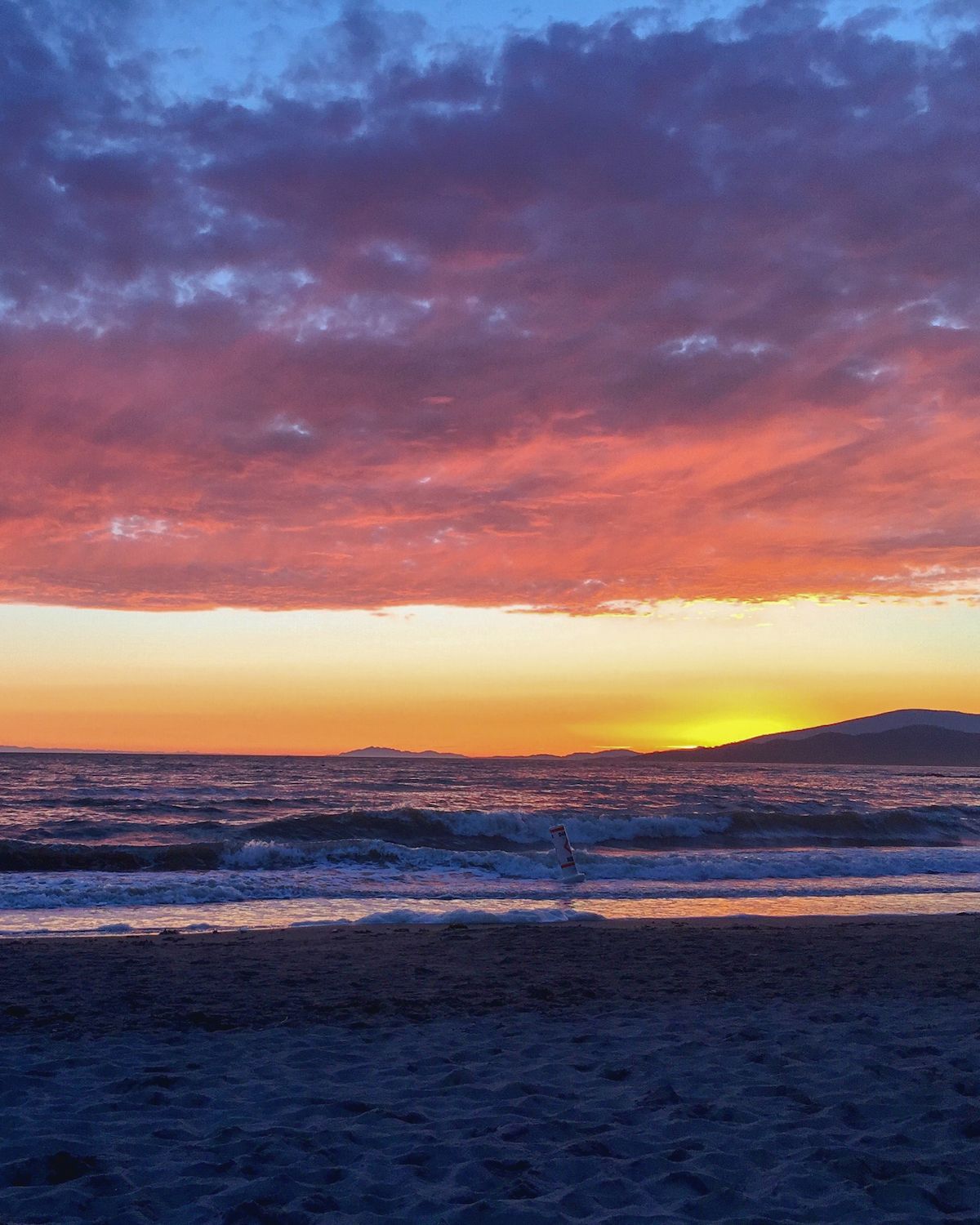 This clothing-optional beach is for you if you wish to to experience the West Coast's free-spirited/hippie vibe. The beach is located across from UBC and you will need to descend about 400 stairs to access it! And yes, that means you will have to go back up those stairs. The small hike is worth it to access the remote and wild beach. At sunset, a drum circle might magically appear.
Best quiet beaches: Jericho Beach & Locarno Beach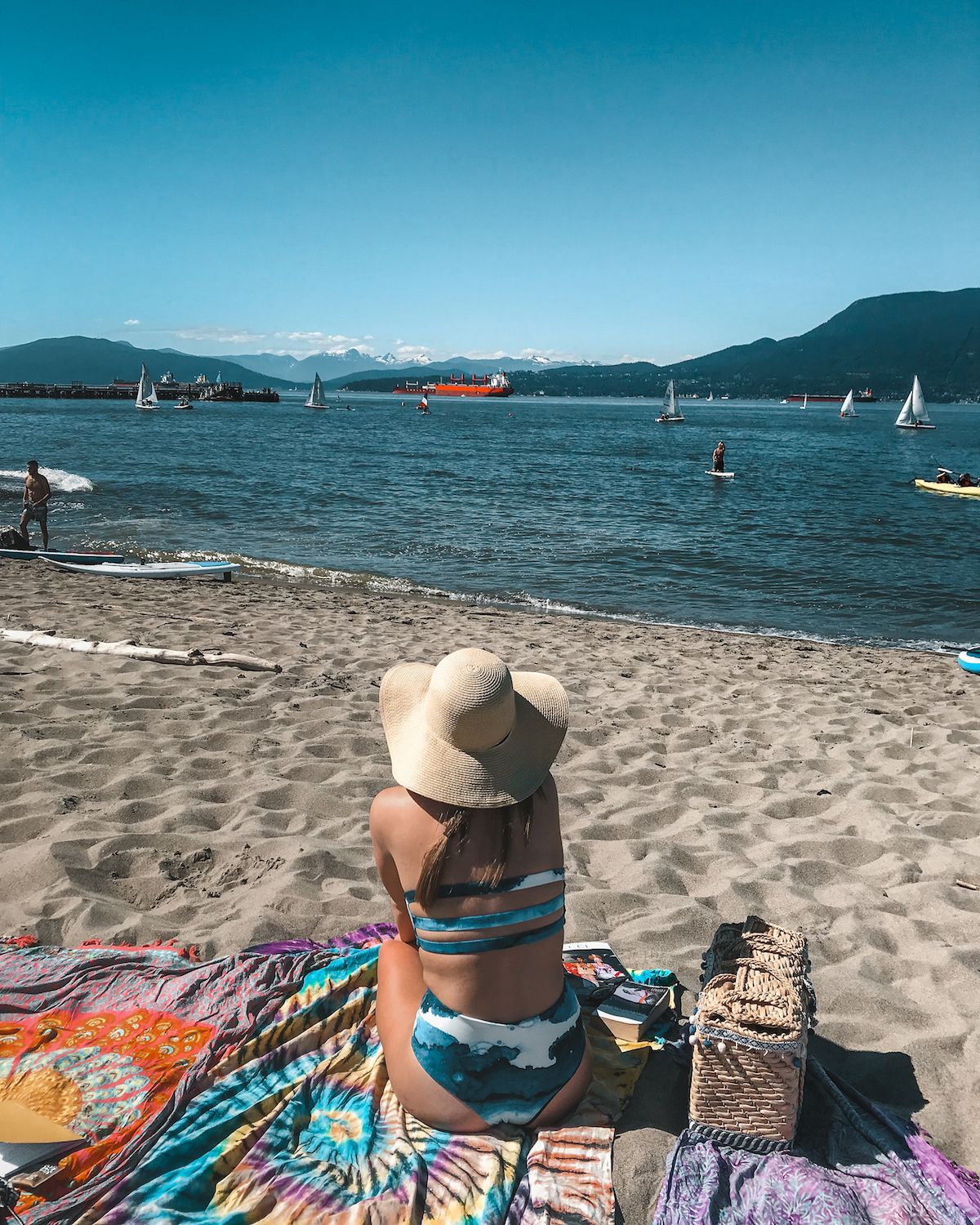 These two beautiful beaches are not frequented by as many people as the others making them perfect if you wish to have a peaceful day. Jericho Beach and Locarno Beach are located in Point Grey, a wealthy neighbourhood west of Kitsilano.
Best beach downtown: Third Beach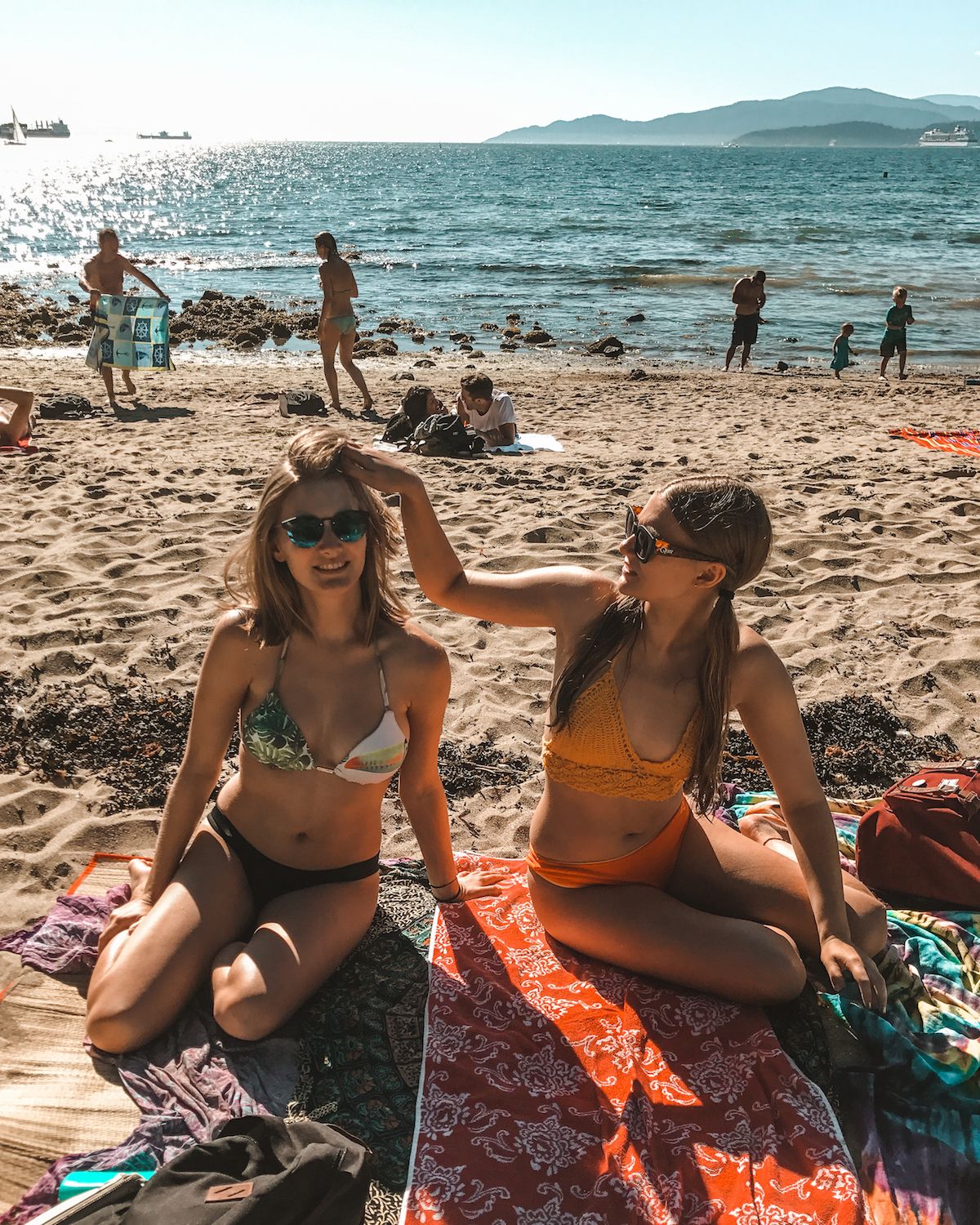 Third Beach is one of the most beautiful beaches in Vancouver as it's located in Stanley Park. Its location off the beaten path makes it quieter than English Bay and Second Beach, which can get quite busy during summertime. From English Bay, it's about a 30 minute walk to Third Beach along the seawall.
Best beach for activities: Kits Beach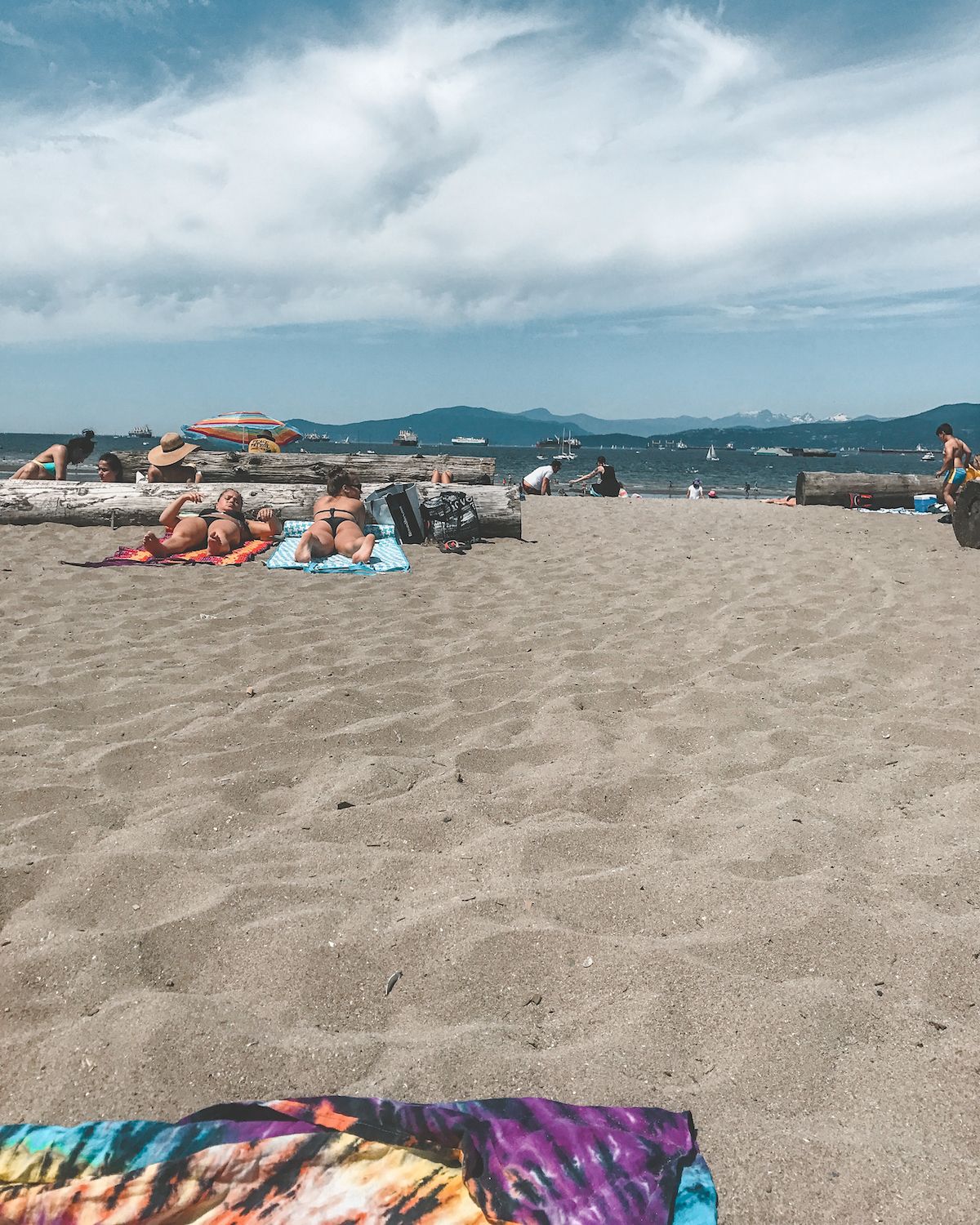 Across the Burrard Bridge you will find Kits Beach, a fun and lively beach with lots of outdoor activities, such as beach volleyball and tennis.  
If the weather is rainy:
If it's a rainy day, spend the day on Granville Island, a small peninsula located in False Creek under the Granville Bridge. On Granville Island you will find many boutique shops, markets and restaurants. A fun way to get there is by water taxi. There are 9 dock locations and one-way fares are between $3.50-$6.50 , depending on your departing location. You save a bit of money if you buy a round-trip fare.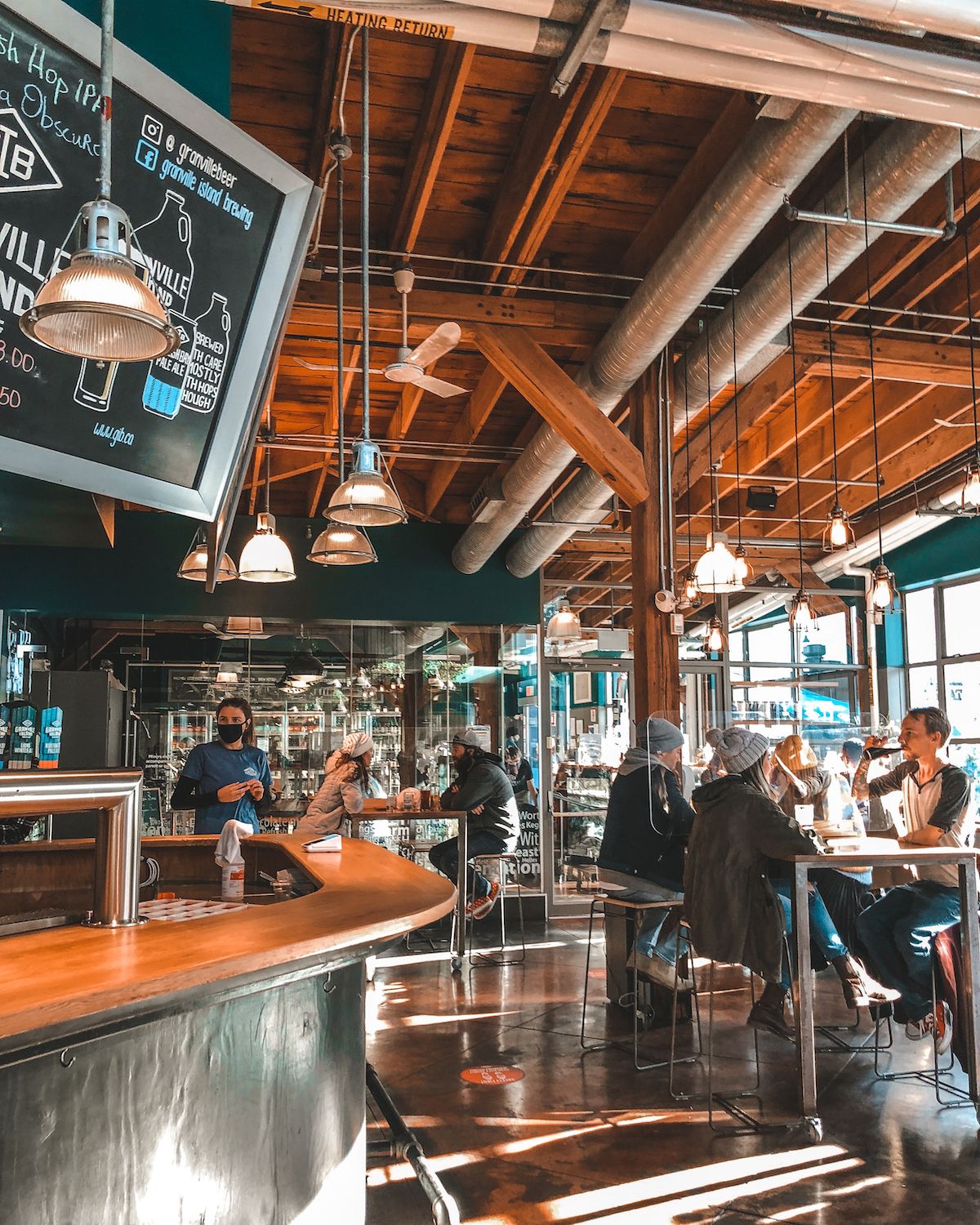 Browse the market, but do not eat in the food court! I've eaten there twice and both times have been very disappointing. In my opinion the food court is a tourist trap with mediocre food. Instead pop into Granville Island Brewing for a flight of beers and comfort food. If you are a beer connoisseur you can even book a beer tour.
Continue your boozy tour and stop in at The Liberty Distillery, offering award-winning artisanal spirits. They have a cocktail lounge and their caesars are delicious.
Evening - eat Japanese-Italian cuisine & drink innovative cocktails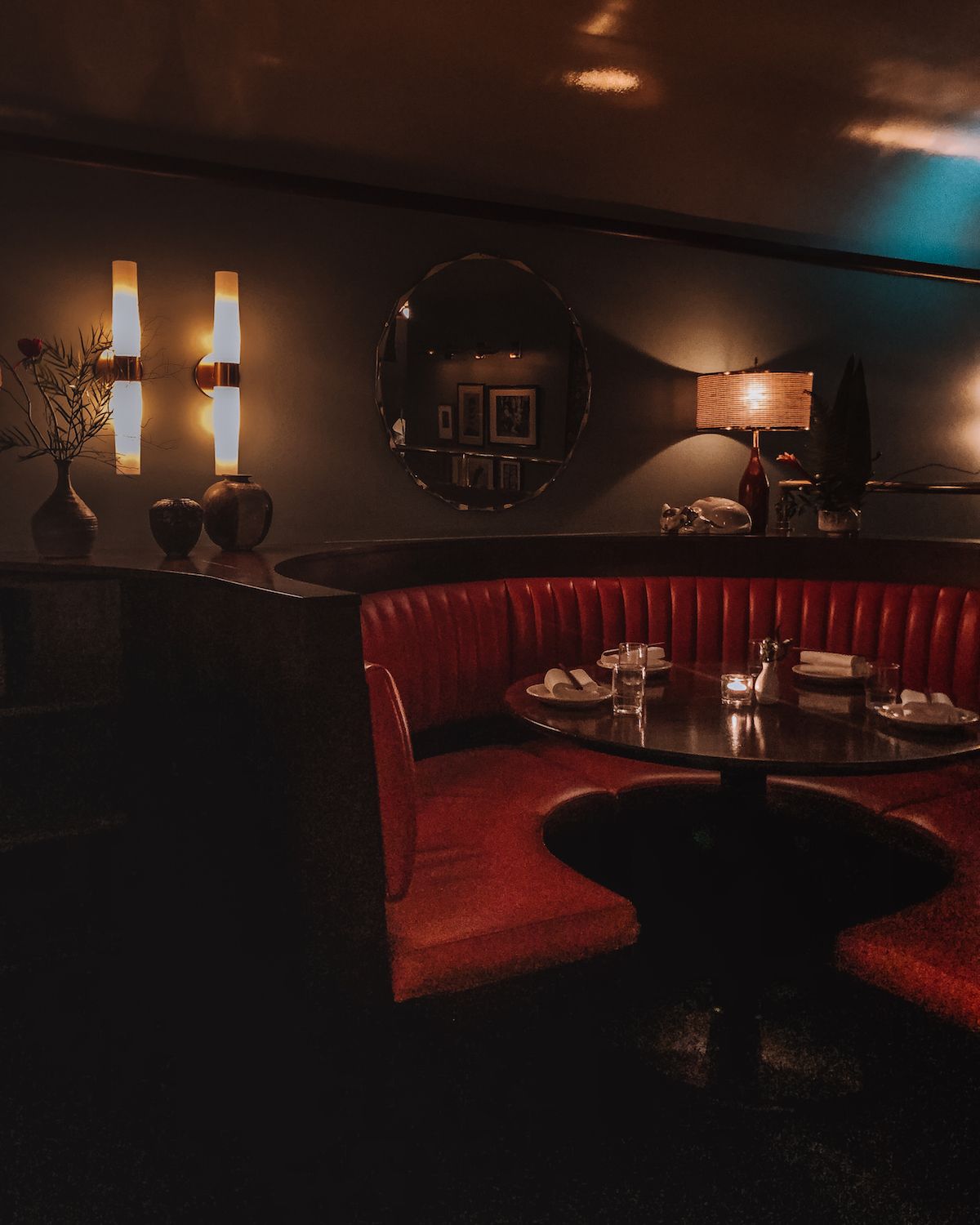 In the evening make your way to Chinatown, known for its trendy restaurants and hip cocktail bars. One of the coolest places to eat is Kissa Tanto, a Japanese-Italian restaurant with its sleek interior inspired by a 1960s jazz club. The restaurant was named Canada's best new restaurant in 2016 by enRoute Magazine and is currently ranked #12 on Canada's Top 100 Restaurants list. Make your reservation far in advance to get a spot.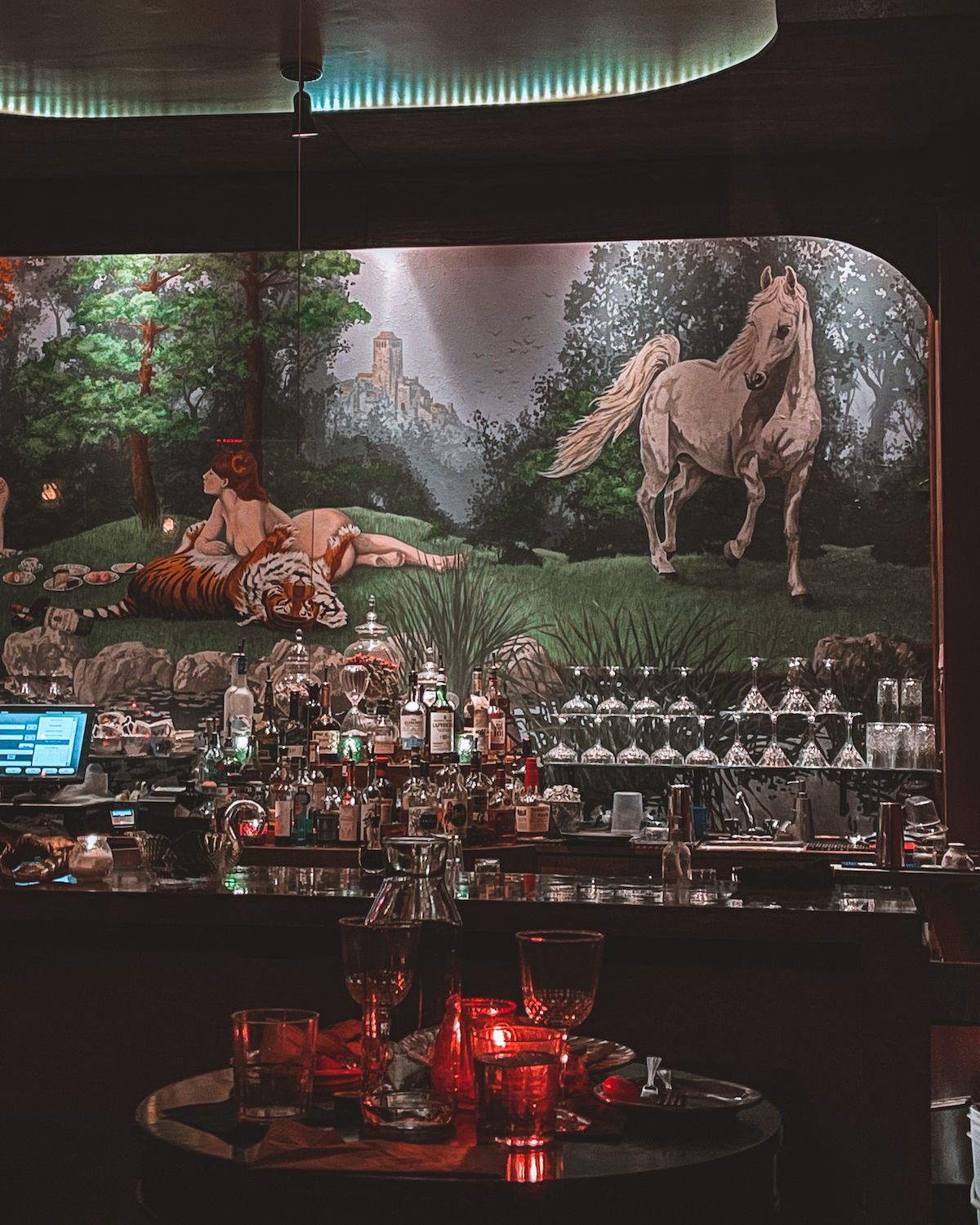 After dinner, walk a few blocks to Keefer Bar, an apothecary themed bar ranked #2 on the Canada's 50 Best Bars list. The cocktails here are well-crafted, innovative and include interesting ingredients like yun-zhi, osmanthus and gunpowder tea.
If you're having a party night, you should also check out Key Party, a dimly-lit speakeasy with 1970s vibes. The bar is hidden behind the door of a fake old-school accounting office. Key Party also made Canada's 50 Best Bars list at #42.
We hope you enjoyed this 2 day Vancouver itinerary! If you're looking for more restaurant or bar recommendations, see our favourites below.
---
Our Top 12 restaurant picks in Vancouver
Miku - Upscale sushi restaurant known for its mouthwatering aburi (flame-seared) sushi.
Kissa Tanto - Hip Japanese-Italian restaurant with its sleek interior inspired by a 1960s jazz club. Currently #12 on Canada's 100 Best Restaurants list.
La Quercia - cozy-chic restaurant serving traditional Italian cuisine. Currently #33 on Canada's 100 Best Restaurants list.
Yuwa - Intimate restaurant with delicious and authentic Japanese cuisine.
Say Mercy! - where Italian cuisine meets American BBQ.
Elisa - a new and stylish steakhouse with a feminine take that is currently one of the most happening spots in Vancouver. Currently #76 on Canada's 100 Best Restaurants list.
Ancora - an upscale seafood restaurant with views of False Creek that serves Peruvian-Japanese cuisine.
Nightingale - a buzzing two-story restaurant in a glamorous heritage building serving delectable share plates. The chic spot is from award-winning chef David Hawksworth and is currently #91 on Canada's 100 Best Restaurants list.
Pidgin - Asian-French fusion restaurant serving innovative dishes and cocktails in an intimate space.
Botanist - high-end restaurant in a beautifully designed space serving Pacific-Northwest cuisine. Currently #39 on Canada's 100 Best Restaurants list.
Tacofino - Californian-Mexican fare with the best crispy fish taco in the world.
Kaide - casual spot with fresh and inexpensive sushi.
Our Top 5 cocktail bar picks in Vancouver
Keefer Bar - an apothecary themed bar ranked #2 on the Canada's 50 Best Bars list.
Key Party - a dimly-lit speakeasy with 1970s vibes.
Reflections - a rooftop garden terrace located in Hotel Georgia, an elegant hotel with a roaring 20s and contemporary design
Lobby Bar - a lively lobby floor bar at the Fairmont Pacific Rim serving well-crafted cocktails
Pidgin - where passionate bartenders serve excellent off-menu cocktails based on your preferences.
---
Start planning your trip to Vancouver
---
Looking for more travel inspiration? Check out our list of Unique Cultural Experiences to Inspire Your Next Trip