Koh Lipe is an island paradise with turquoise waters, white sand beaches and a population of just 800 people. It spans only 3km in length, but has many unique bars, restaurants and beaches. It is no wonder it's known as the "Maldives of Thailand"!
This hidden gem is frequented by Thai vacationers. When we were there the Thai princess even made Koh Lipe into a day trip!
Top Things to do on Koh Lipe
1. Beach day on Sunrise Beach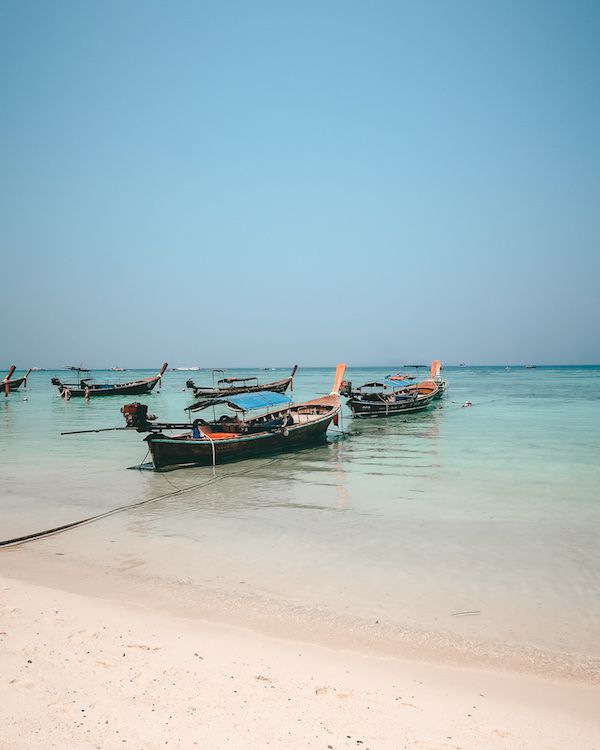 Sunrise Beach is known for its abundance of aquatic marine life, so you can snorkel right off the beach! Grab your beach bag, beach towel, a fresh cold coconut and head over to the beach to soak up the sun. When you've had enough relaxing on the picturesque white sand beach, take a dip in the crystal clear blue sea.
2. Kayak to the tiny islet of Koh Kra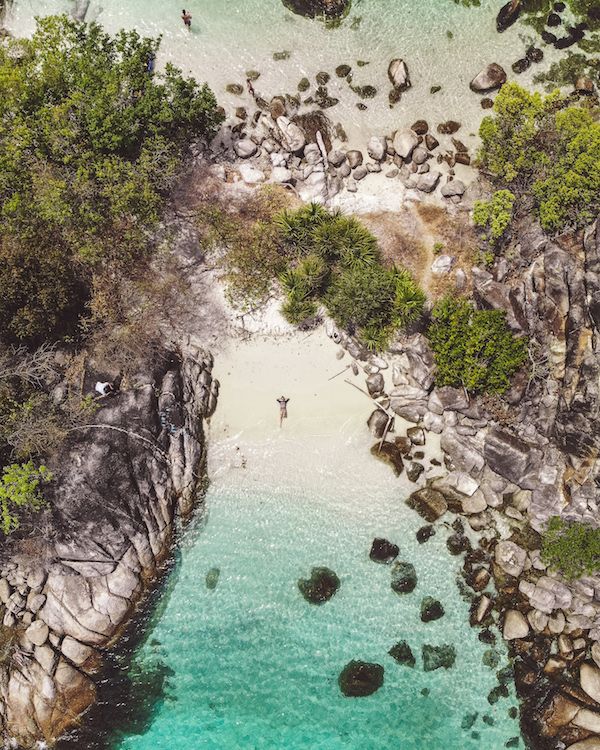 Rent a kayak from Sunrise Beach and take a 30-minute paddle over to the remote islet. There is a small beach on the southern side you can park your kayak. Walk a few steps to the Northern side of the island to find a peaceful sandy beach to swim in. This was our favourite activity in Koh Lipe.
3. Shop & explore the main strip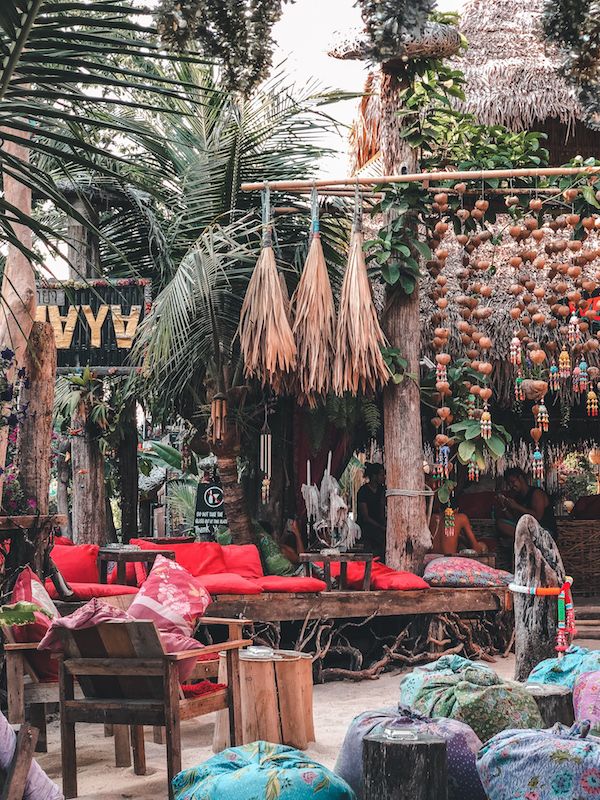 You'll find tons of clothing shops, bars, massage parlours and restaurants on Walking Street. The best part about it is that there aren't motorbikes or tuk tuks zipping by. At night time, the street comes alive with people walking about, eating fresh grilled fish and heading to bars that play live music.
4. Eat at Elephant Koh Lipe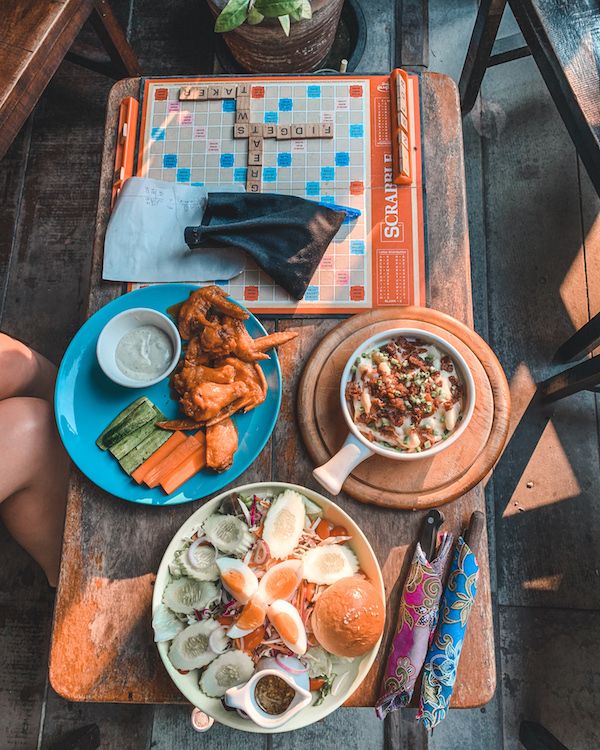 Elephant Koh Lipe was our favourite restaurant on the island. It is located on Walking Street and has top notch Western food, good coffee and cocktails. Grab one of their board games (we chose Scrabble!) and enjoy a lazy lunch. Our favourite menu items were the hot wings and the American style pizza. It was a nice break from all the Thai food we had been eating.
Elephant's live music in the evenings consisted of a singer-songwriter on a guitar with a pianist. We suggest skipping the sentimental mood and heading elsewhere in the evening.
5. Enjoy the vibes at Sea La Vie beach bar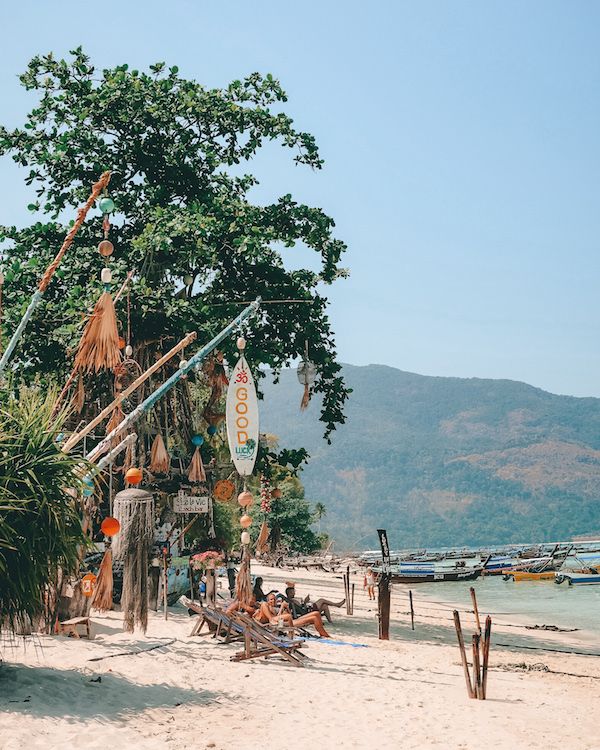 We think Sea La Vie may be the coolest beach bar in the world. The eccentric decor gives off a castaway shanty vibe that says "we're creative but realllly laid back". Progressive deep house music sets the groove with tons of pillows, beanbags and hammocks for sprawling out in. We were delighted that they were not playing popular college beachy tunes. Sea La Vie was a joy to relax at.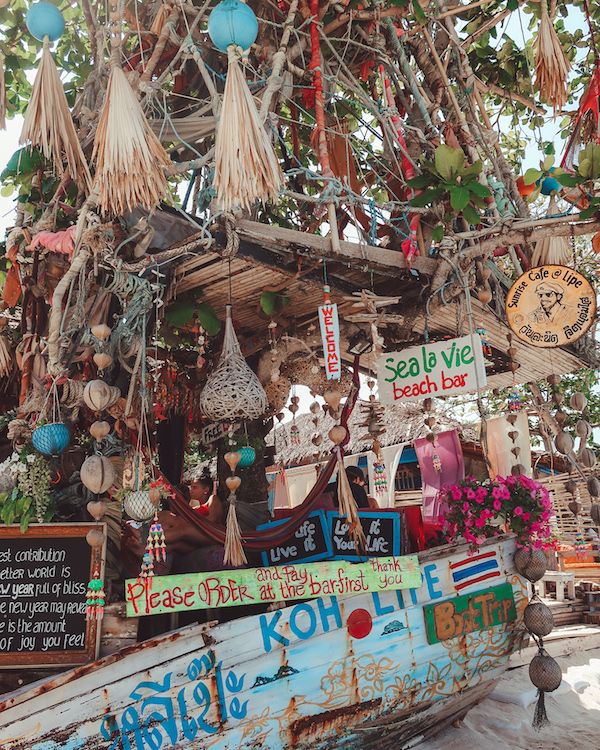 If you happen to be in Koh Lipe during a full moon, you don't want to miss Sea La Vie's full moon party. And we don't mean the tons of teenagers covered in glow sticks drinking buckets of booze full moon party.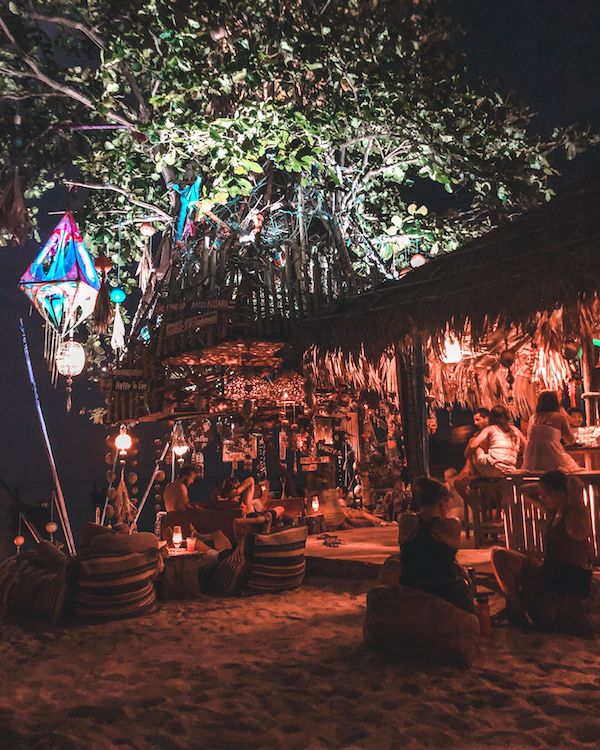 This was a really cool event. The crowd was more mature and there is a lot of seating where you can people watch and hang out. The music was upbeat and the dim lighting provided a cool ambiance. It was lively with many people chatting bar side and dancing in the sand by the DJ booth. There was even a fire show!
6. Chill & listen to Reggae at Rasta Bar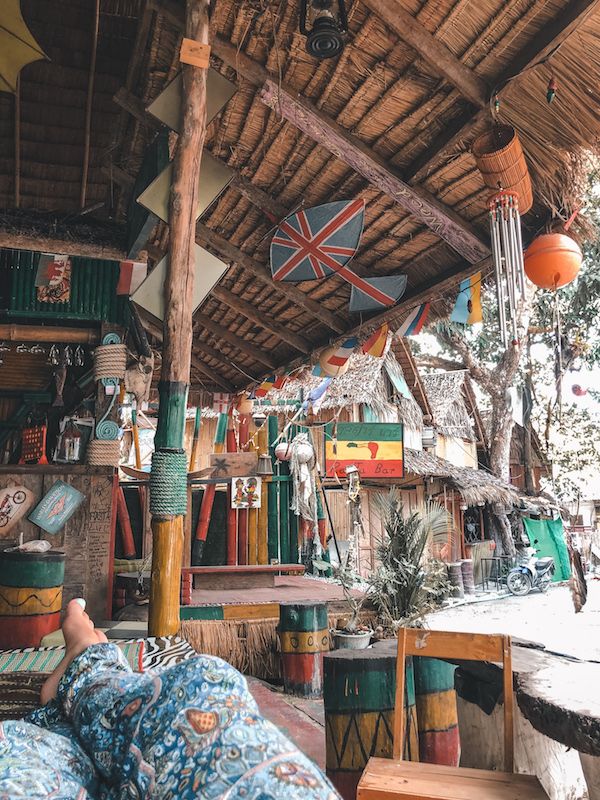 Off the beaten path lies the newly opened Rasta Bar with a nice seating area and pillows to hang out on. The staff were really friendly here, drinks cheap and we enjoyed it so much we came back five times! Bring a game, chat with a local or lay down and soak in the island life at this hidden gem.
Where to stay on Koh Lipe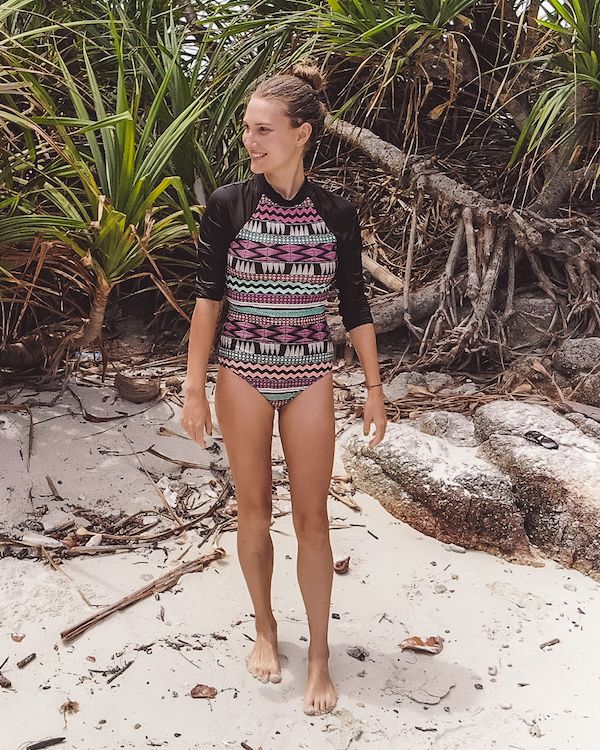 The first thing to look at when choosing a hotel is its proximity to your desired beach. We wanted to stay on Sunrise Beach since it's known as the most beautiful beach on the island with its calm turquoise waters.
We chose Idyllic Concept Resort. We found it had the best location on Sunrise Beach, since the long tail fishing boats didn't park in the area. It's also a close walk to beach bars and restaurants, but far enough away to have a remote feeling.
Idyllic Concept Resort has modern and clean rooms, a beach bar, two large pools, a good restaurant with beach view and even a free kayak rental. The downsides of the resort were that they don't have a gym, their landscaping could be improved, ground floor rooms are undesirable, and they use salt water in the shower.
How to get to Koh Lipe: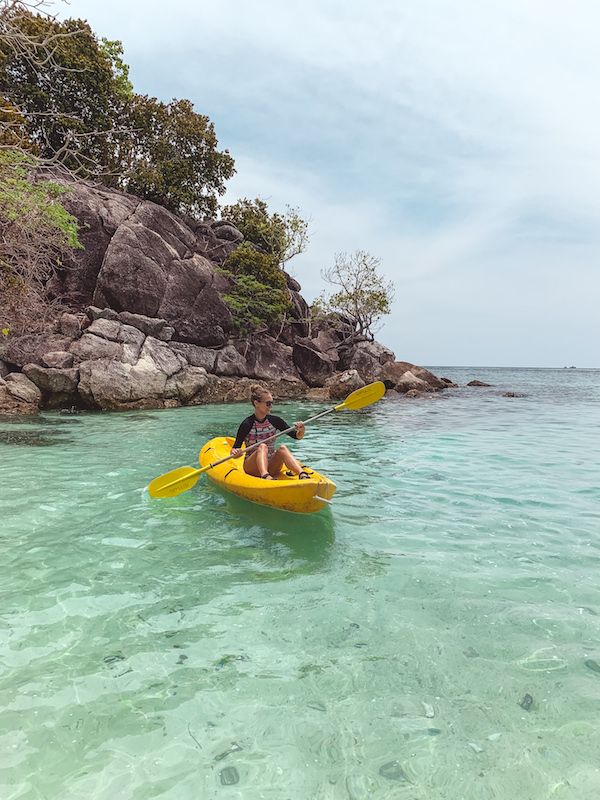 What keeps Koh Lipe a hidden gem, is that it's not the easiest island to get to. It's in the far south of Thailand and is one of the closest islands to Malaysia.
You will first need to take a 1.5 hour flight from Bangkok to Hat Yai airport
Next, a 2-hour taxi ride to Pak Bara pier
Finally, a 1.5 hour speedboat to the island.
It sounds like a lot, but it was worth it to spend time in a tropical piece of paradise that is still mainly frequented by Thai vacationers.
We flew with Thai Smile since it had the highest safety rating out of the Thai regional airlines. It's also a subsidiary of THAI Airways, Thailand's flag carrier airline. Ensure you book an early flight from Bangkok to Hat Yai, as the last speed boat from Pak Bara to Koh Lipe is at 3:30 PM in high season.
We booked our tickets through 12Go Asia where you can buy a roundtrip package that includes transfer from the Hat Yai Airport to Pak Bara pier and a speedboat from Pak Bara to Koh Lipe and back. The roundtrip price is around $45 USD and is shared transport. It's important to make advance reservations online since the boats fill up with tourists and locals. Thai people especially like to travel to Koh Lope on weekends.
An option to break up the journey is to stay in a hotel near Pak Bara pier and take the early speedboat the next morning. SeeSea Resort can organize transportation from the Hat Yai airport to their hotel for you. It costs about $55 USD for a private transfer one way. They provide free transfer to Pak Bara pier from the hotel the next morning.
The island paradise of Koh Lipe awaits you!