Are you looking for a trip that offers tranquility and relaxation? We have rounded up 25 of the dreamiest vacations we've been on including nature escapes, tropical getaways, wellness hideaways and luxurious locations. All pictures were taken by us during our travels.
Each one of these relaxing trips allowed us to clear our mind and live in the moment. They are like slices of heaven! At the end of each relaxation travel idea you will find a link to a travel guide or itinerary to help you plan your trip.
Disclosure: Some of the links below are affiliate links, meaning at no additional cost to you, we will earn a commission if you click through and make a purchase. We only recommend products or services we have used or that we believe will add value to our readers. Thank you for supporting us!
25 Relaxation Trip Ideas to Clear Your Mind
Jump to:
Argentina
|
Brazil
|
Canada
|
England
|
France
|
Greece
|
Indonesia
|
Israel
|
Italy
|
Japan
|
Maldives
|
Peru
|
Saint Lucia
|
Singapore
|
Switzerland
|
Thailand
|
UAE
|
USA
Argentina
1. Unwind in Mendoza, Argentina's famous wine region in the Andes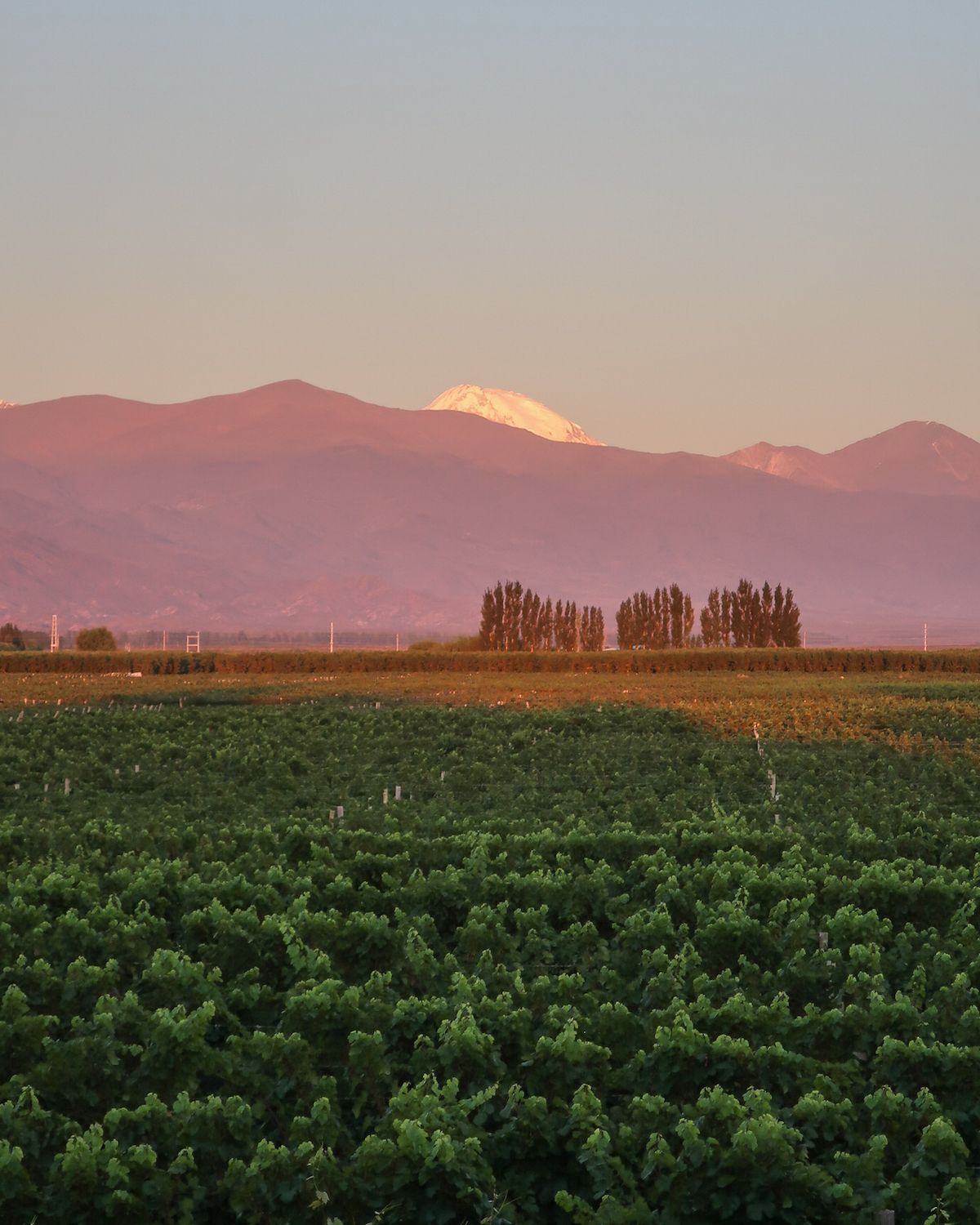 Located on a plateau in the stunning Andean mountains, Mendoza is Argentina's largest wine region. The region is well known for its Malbec grapes that produce a full-bodied wine with juicy, dark fruit characteristics and a smoky finish. It pairs perfectly with an Argentinian steak.
If you love wine, Mendoza is the perfect place for a relaxing trip. With over 1,500 wineries, delicious Argentine restaurants and boutique vineyard hotels, you are in for a treat.
A perfect day🍷: Hire a private driver to shuttle you to two wineries in the morning for tastings and tours, then to a third for a delectable lunch. Back at your boutique hotel, let it all soak in and take in the views of the vineyards, mountains and sunset. It's a relaxing vacation filled with exceptional food and wine!
Our top relaxing hotel pick: Casa de Huéspedes La Azul .
A boutique family-owned vineyard hotel with incredible mountain views. They serve up delicious themed dinners each night that pair with their excellent wine. The hotel grounds and outdoor pool are perfect for lounging.
See our Argentina itinerary for the best wineries to visit.
Brazil
2. Go beach hopping in Rio De Janeiro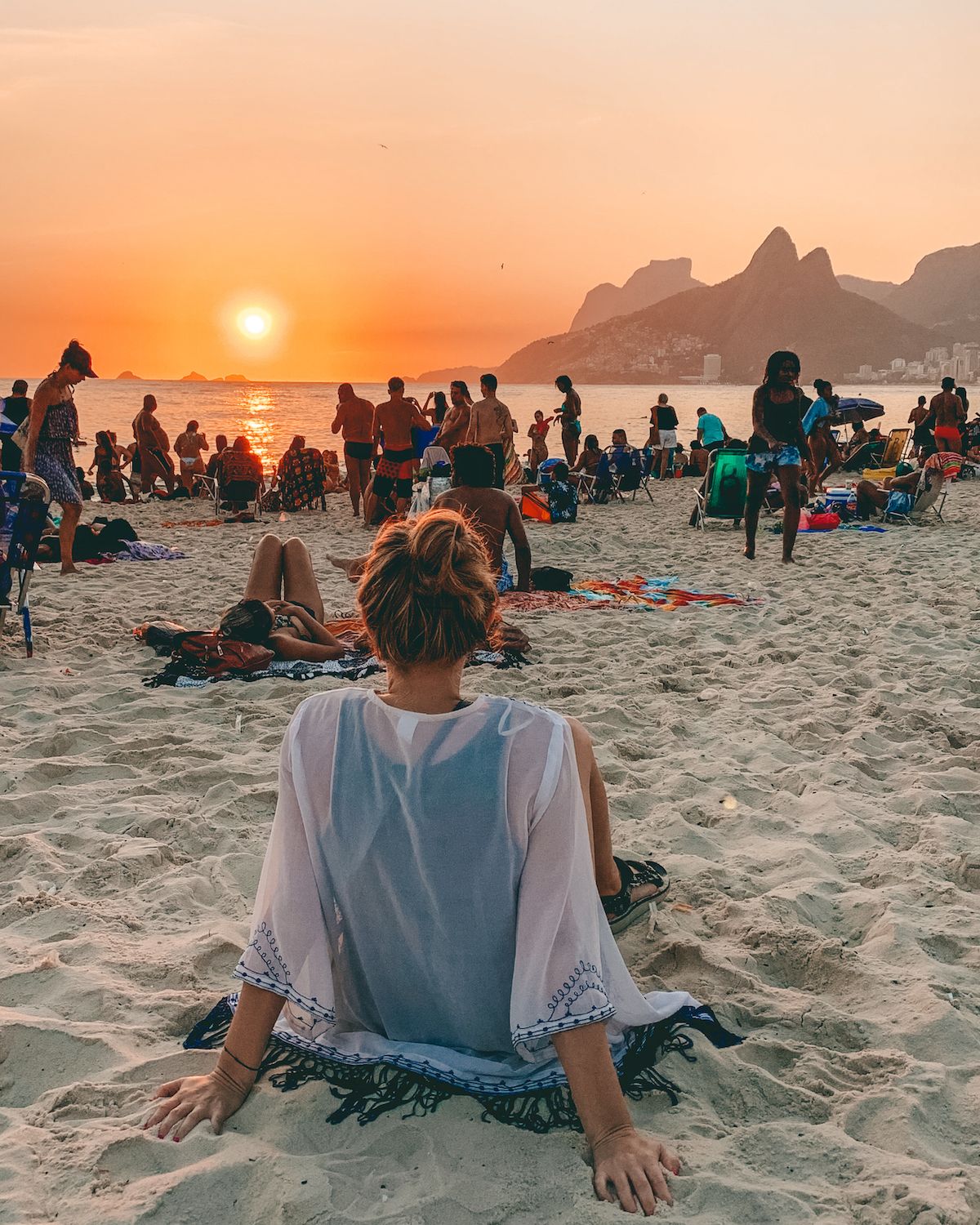 Rio De Janeiro is known for its iconic beaches that have a fun atmosphere. Socializing and hanging out at the beach every day is a way of life for Cariocas (those born in Rio). If you're looking for tropical vibes with an energetic culture, Rio is the place to be.
Spend your days beach hopping and soaking in the hot sun. Have a lazy beach day at Ipanema beach and grab a drink and some appies afterwards at one of the sidewalk bars in the neighbourhood. The next day, lounge at Praia Vermelha Beach and take the cablecar next door up to Sugarloaf Mountain for some refreshing drinks with panoramic views.
See our list of 10 non-touristy things to do in Rio and start planning your trip.
Canada
3. Find solitude in Tofino, a surf town located on Canada's wild west coast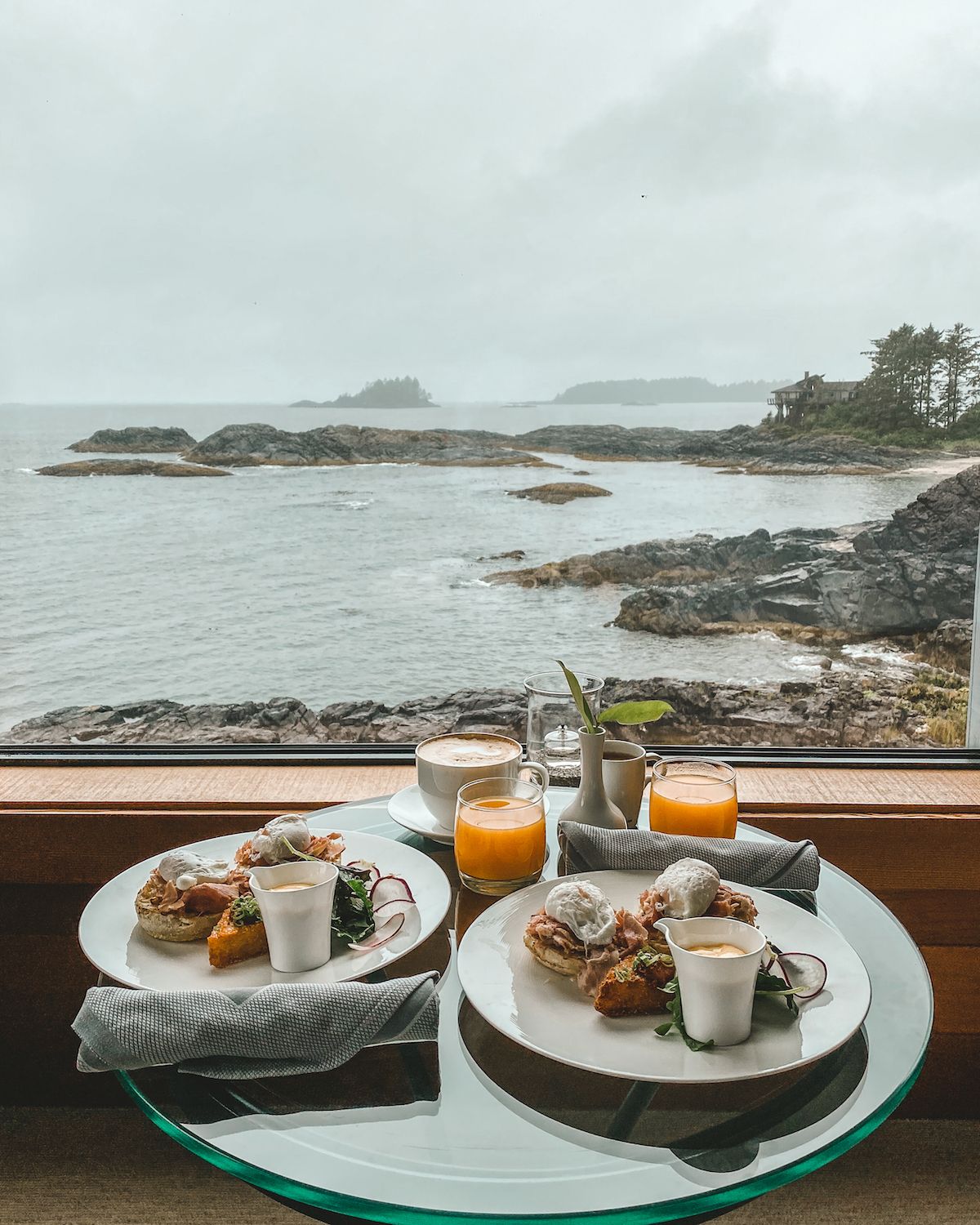 Tofino is the perfect nature escape. Located on the west coast of Vancouver Island, the surf capital of Canada is wild and remote, but also ticks off all the boxes for a luxurious stay. There is a good selection of luxury lodges, boutique hotels and cozy Airbnbs you can choose from with gorgeous views of the Pacific Ocean and surrounding forest. Tofino also has a burgeoning food scene with trendy restaurants serving Pacific-Northwest cuisine.
A perfect day 🌊 : Start your morning off right at the spa with a massage treatment. After deeply relaxing, head out for a mid afternoon walk along the beach and take special note of the old growth cedar forests and the pure dense air. After dinner return to the beach and have a bonfire under the stars or hang back in your room by the cozy fireplace with a glass of champagne. There's nothing quite like the sounds of a crackling fire alongside the breaking ocean waves.
Our top relaxing hotel pick: Wickaninnish Inn. The fabulous boutique hotel is perched on a rocky cliff overlooking the ocean and is steps away from Chesterman Beach. It has an excellent spa and a fine dining restaurant with 240° views of the ocean. The Wickaninnish Inn is part of the Relais & Chateaux brand, which is a collection of first-class landmark hotels and restaurants from around the world.
See our list of 17 best things to do in Tofino.
4. Visit free-spirited Salt Spring Island for a nature escape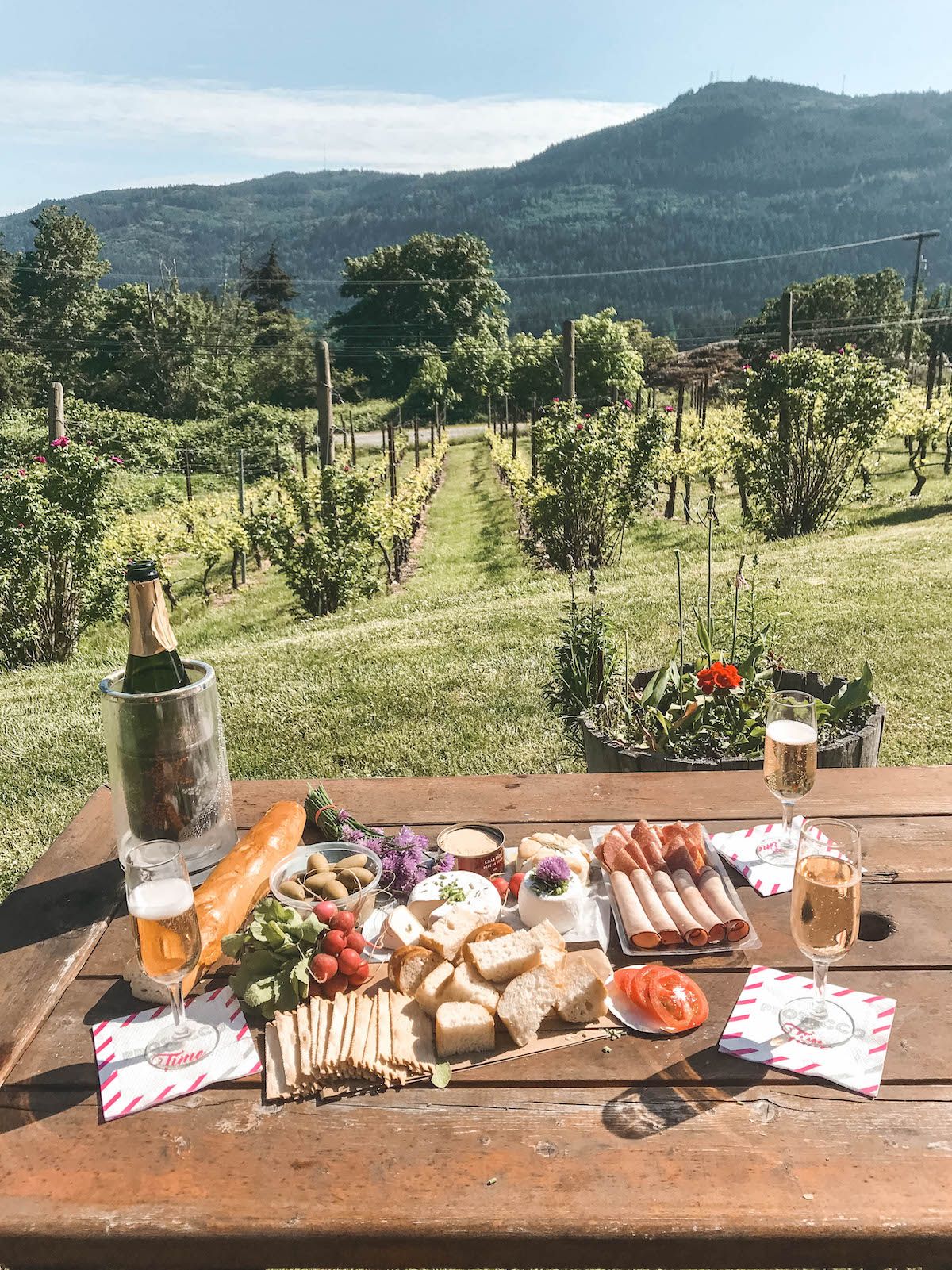 The bohemian Gulf Island located between Vancouver and Vancouver Island is known for its beautiful nature, artisan culture and organic, locally grown food.
Enjoy island life at one of the eclectic Airbnbs or charming boutique hotels. There are so many fun things to discover on the island. Shop at the Saturday Market, browse the farm stands, have a wine tasting at the wineries, visit a goat cheese farm, enjoy lunch at the cidery or unwind at a spa in the forest.
Take it slow, there is no rush, there are no traffic lights, you're now on island time. You may notice that the most relaxing effect occurs after your trip, as you reminisce about the simpler way of life that many live on the island.  
Our top relaxing hotel pick: Hastings House Country Hotel.
A charming luxury hotel in a 1940s Sussex-style manor overlooking Ganges harbour. The Relais & Chateau has a spa and fine dining restaurant serving farm-to-table cuisine. The antiques and wood fireplaces give the manor a cozy feel.
See our full list of fun things to do on Salt Spring Island.
5. Pamper yourself at Sparkling Hill in BC's wine region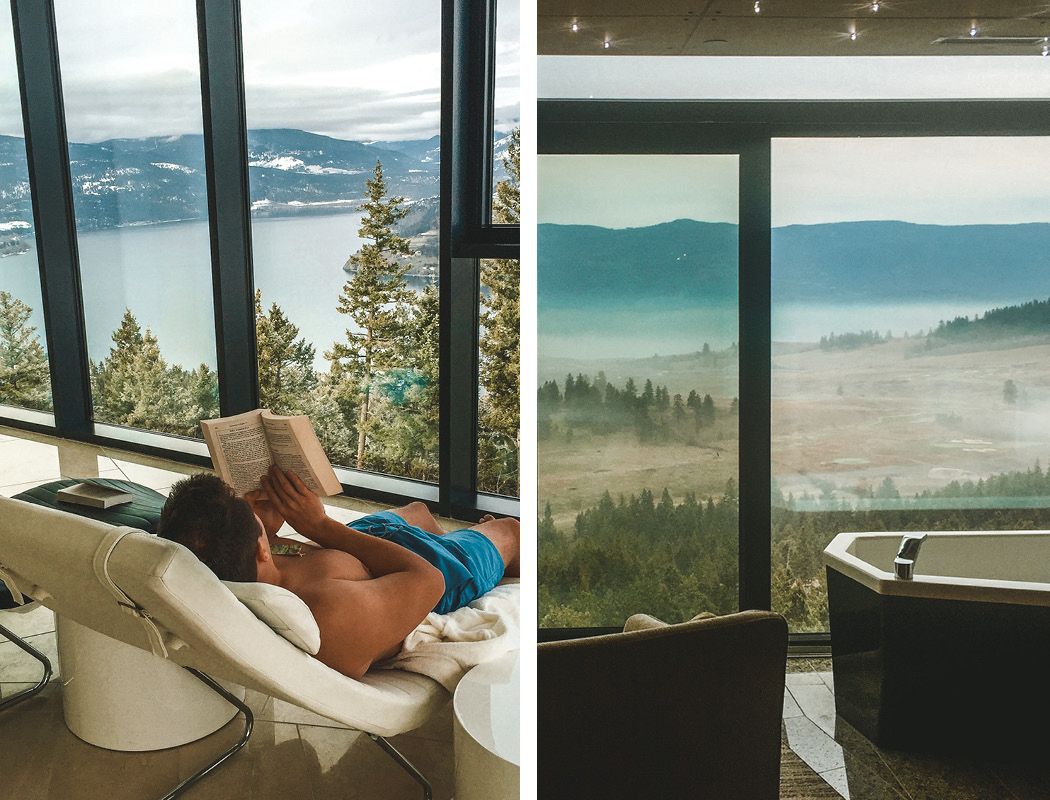 Take it easy in the Okanagan at
Sparkling Hill
, a tranquil spa resort owned by the Swarovski family.
The elegant hotel has 3.5 million Swarovski crystals infused into its architecture and a 40,000 sq. ft. spa that is the largest in Canada.
The spa has four steam rooms, three saunas, an outdoor infinity pool, indoor pool, hot tub, kneipp and an igloo room. Each steam room is unique with different scents and temperatures!
This is a hotel that we plan on staying in. We don't plan excursions, we might take a walk around the outdoor trail but we do bring lots of snacks and Prosecco. From the moment our bags are taken, our Sparkling Hill relaxation ritual begins.
A perfect day 🧖‍♀ 🧖: You've woken up leisurely just in time to make it for breakfast. Today is massage day and you have elected to add to it from a list of over 100 treatments. Grab a tea and tuck into your book or magazines for the afternoon. Your biggest effort will be washing up and dressing up for a well earned dinner and cocktails. Don't forget to put a bottle of Prosecco on ice before dinner so you can continue your romantic evening with a candle lit bath. You will be glad you remembered to bring the tea lights and that bag of rose petals from the florist.
See our list of the 17 best weekend getaways from Vancouver for more details.
6. De-stress in the Canadian Rockies at a luxury mountain hotel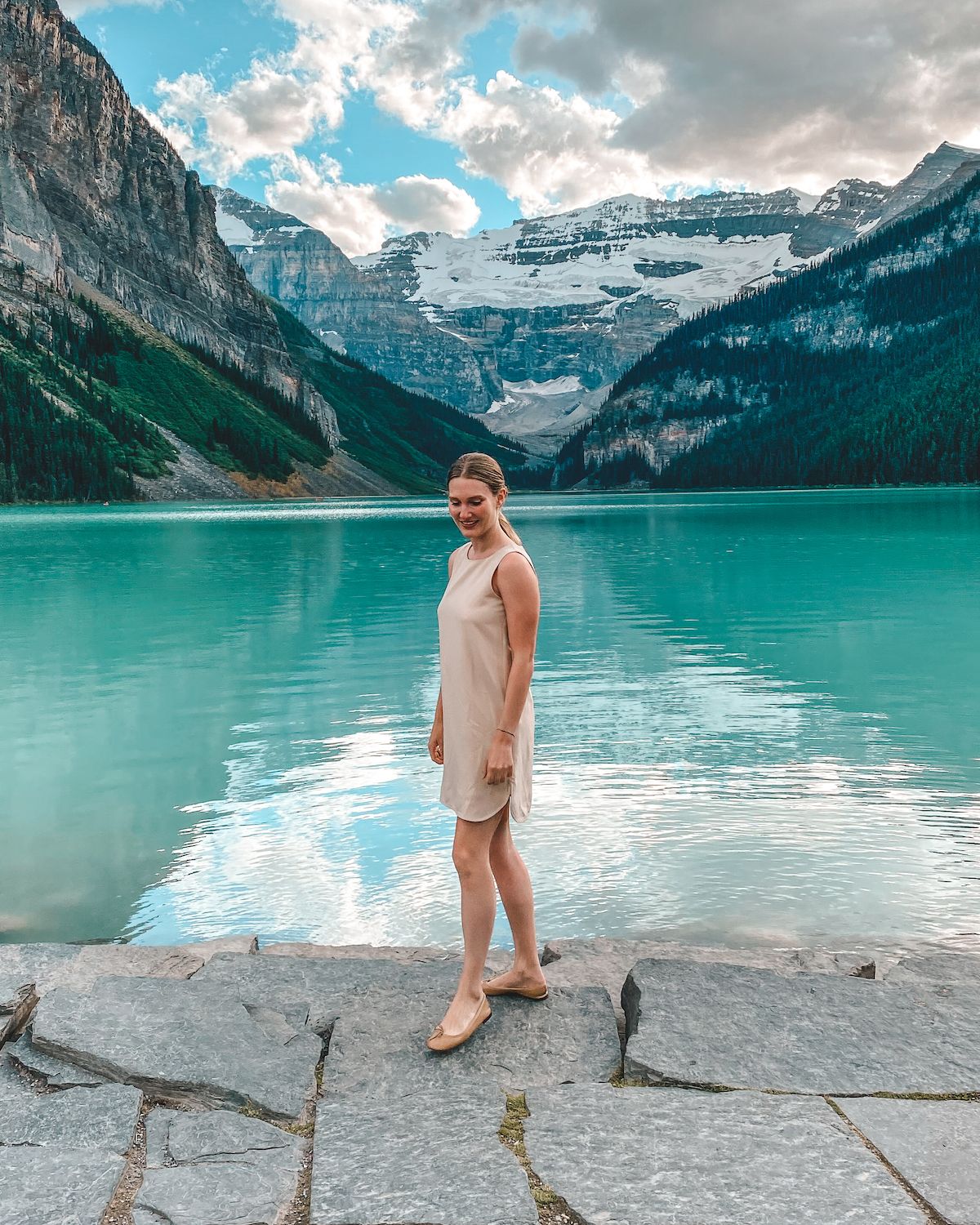 Take in the beauty of the Canadian Rockies at the iconic
Fairmont Chateau Lake Louise
. It's the only hotel located right on the stunning turquoise lake.
Splurge on a lakeside room to wake up to stellar views of Lake Louise and Victoria Glacier.
During the daytime go for a scenic canoe on the lake, pamper yourself at the spa, or enjoy lunch surrounded by flowers on the outdoor terraces. As the sun goes down and the chill sets in, dine at Walliser Stube and enjoy the bubbling cheese fondue. Afterwards, sip cocktails at Fairview bar, a striking art deco bar located in the hotel. The raw and rugged beauty found throughout this land has a wonderful grounding effect that is sure to take away your stress.
See our Banff & Lake Louise itinerary and start planning you trip.
7. Go glamping on the West Coast of Canada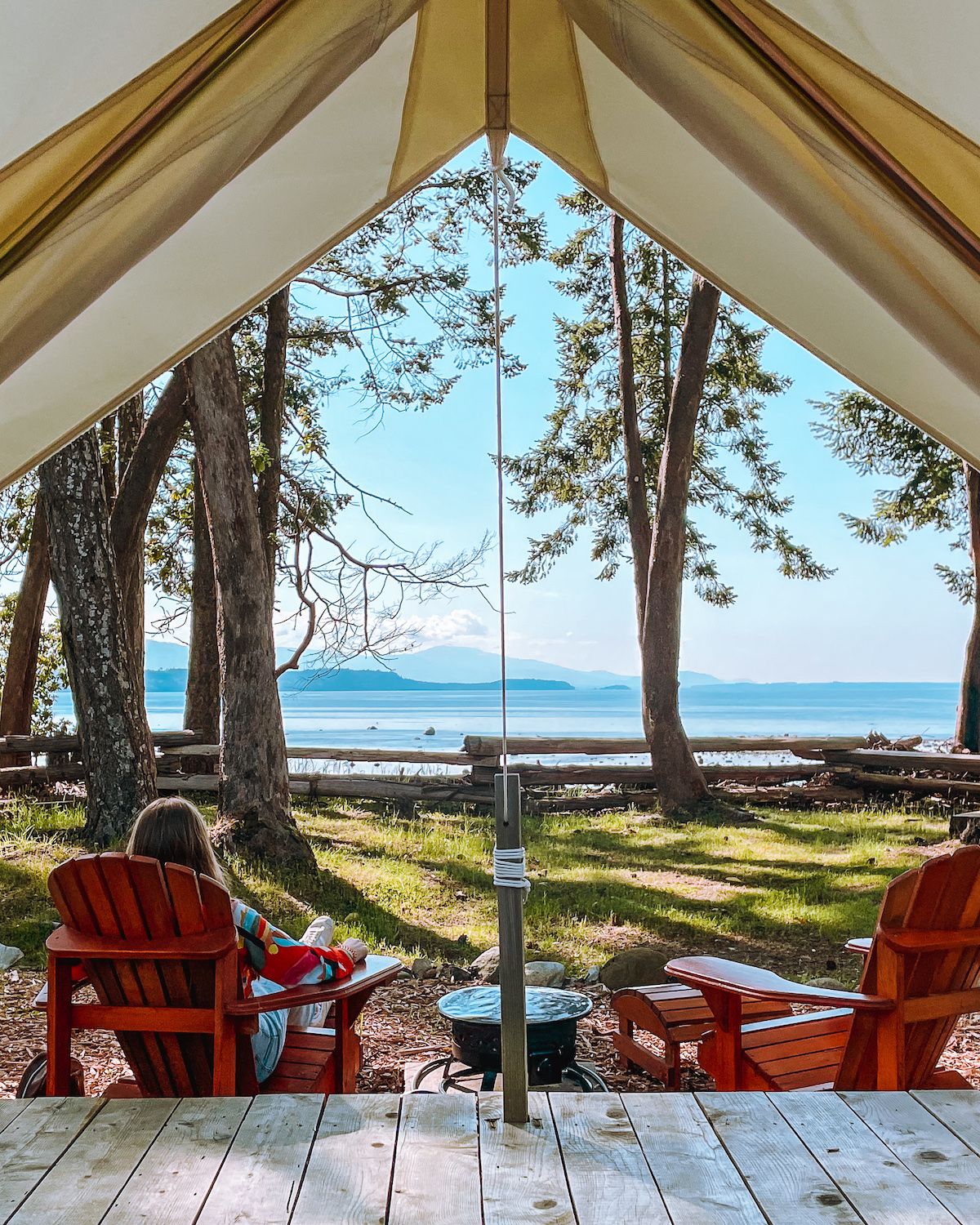 British Columbia is one of the best places to go glamping (luxury camping) in Canada. From quirky spots like decked out Airstreams with hot tubs in the middle of a forest, to luxury tents with queen sized beds looking out onto the ocean, there are many unique options to choose from.
Check out our two travel guides for some incredible glamping experiences in nature:
England
8. Head to the Cotswolds in the English countryside for a tranquil nature escape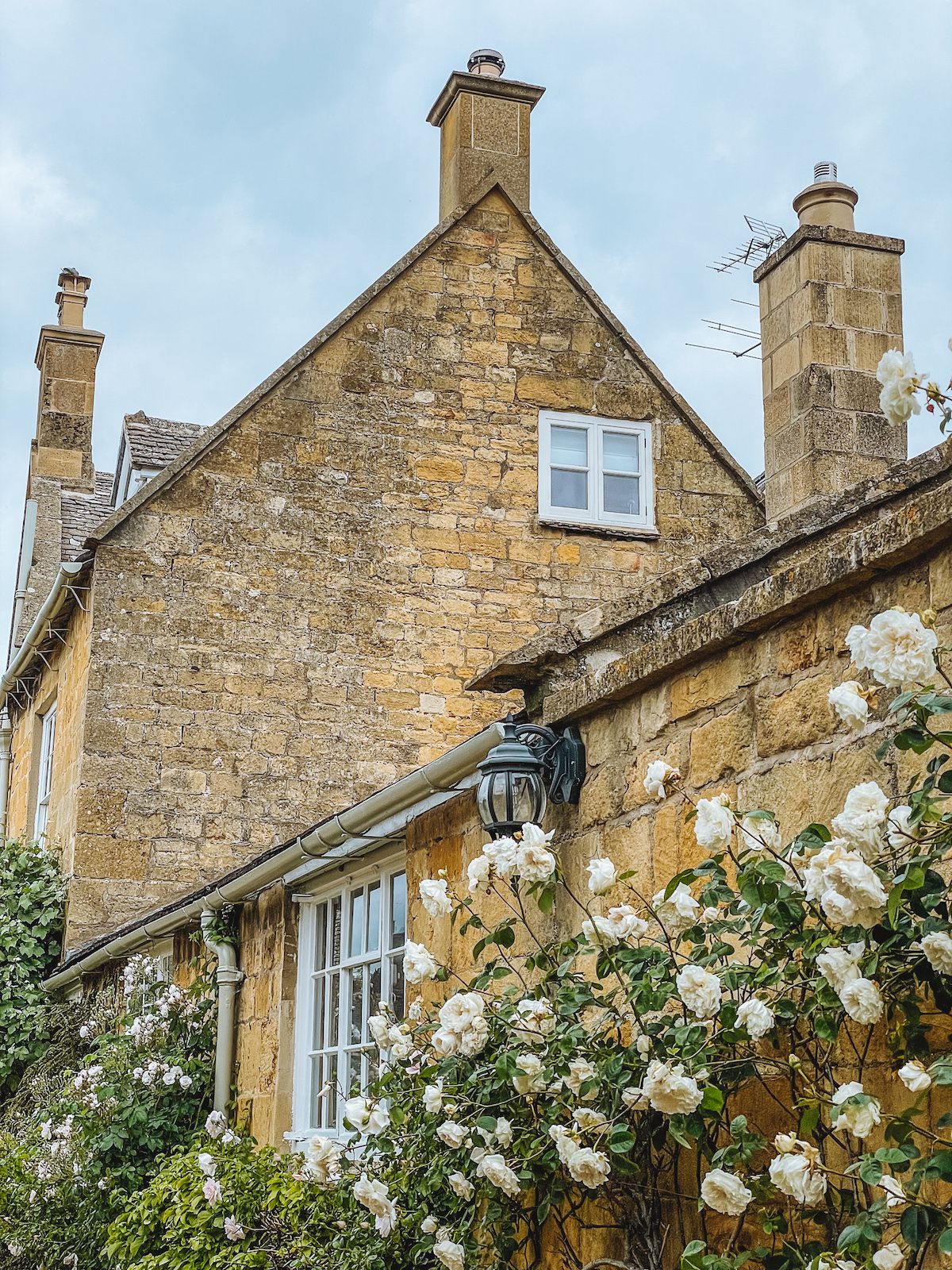 Escape the bustling city for the peaceful English countryside. The picturesque villages, gentle rolling hills and grazing sheep in the Cotswolds feel something of a fairytale. The region has a great selection of cozy boutique hotels that offer the right amount of luxury to unwind.
With over 25 towns and villages in the Cotswolds, it can feel overwhelming choosing where to stay. We chose to stay near Broadway village since it ticked off all the boxes for a quintessential Cotswolds experience. The 'Jewel of the Cotswolds' is charming, yet large enough to have a good selection of cafes, restaurants, shops and unique hotels. The historic village also has nice walking paths through the countryside that inspired famous artists like Claude Monet and Oscar Wilde.
Our top relaxing hotel pick: Dormy House
. The luxury boutique hotel in a 17th century farmhouse is the ultimate retreat with its award-winning spa and impressive restaurants serving fresh local cuisine. We loved drinking boozy hot chocolates while cozying up by the fireplace.
See our Cotswolds itinerary to start planning your trip.
France
9. Wind down in Cap-Ferret, a chic town in France with remote Atlantic beaches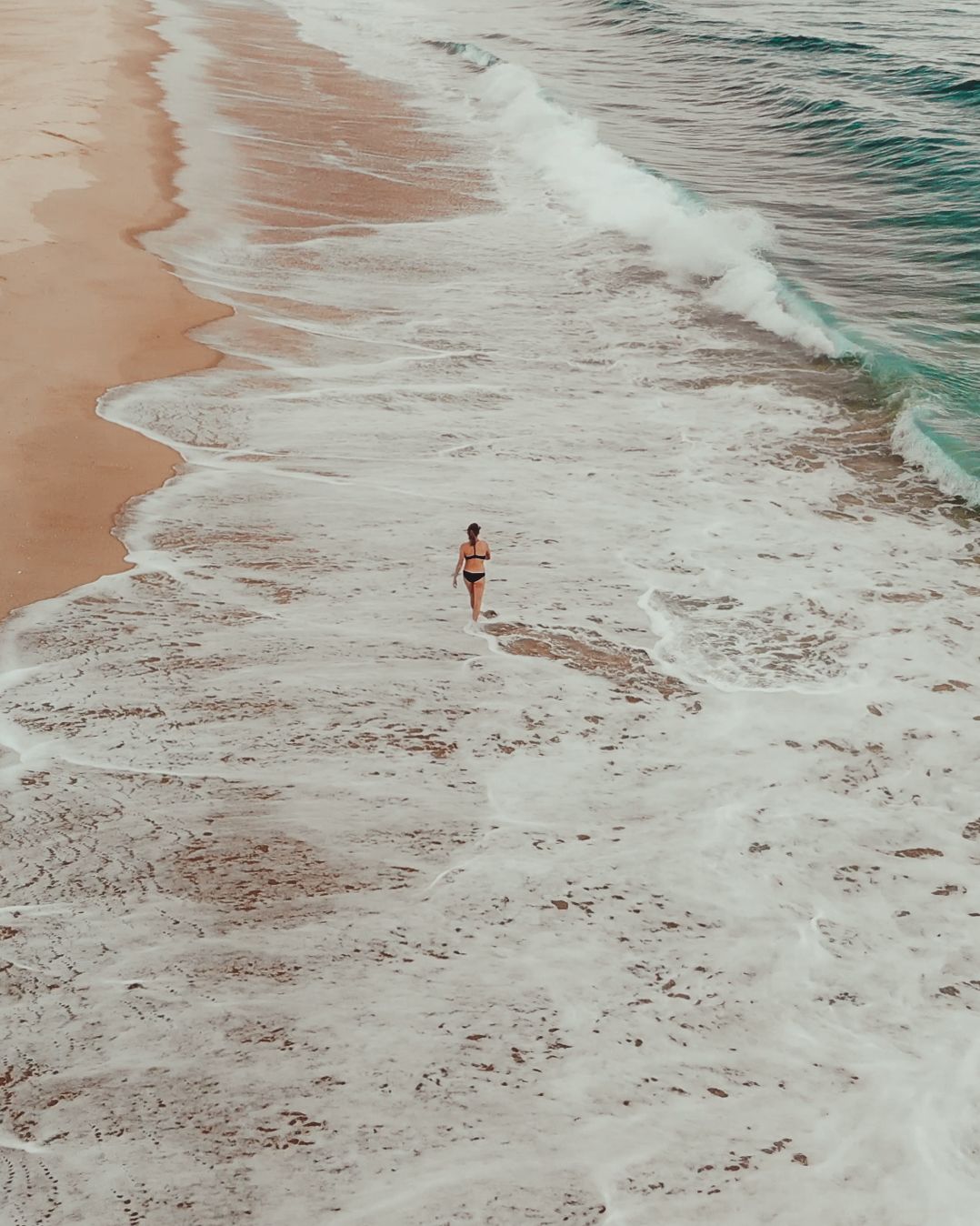 Located in the southwest of France, Cap Ferret is a chic beach town with a relaxed vibe. It's where the French like to escape to for the weekend. Not to be confused with Cap Ferrat, a glitzy town on the French Riveria filled with jetsetters and mega yachts, Cap Ferret is luxurious, but discreetly so.
Since the laidback beach town is located on the tip of a peninsula, it has miles and miles of wild, remote Atlantic beaches that are excellent for swimming or surfing. It's also known as the oyster capital of France. You will find many oceanside restaurants serving fresh seafood and cold French white wine.
A perfect day 🏖 : Your first stop today is the Cap Ferret market, a perfect place to get a beach blanket or a chic outfit to match the seaside lifestyle. Fresh oysters are on the menu for lunch and disappear quickly alongside delightfully refreshing chilled bottles of Entre-Deux-Mers wine. That beach blanket will come in handy in the late afternoon as you find a unique spot on the golden sand between historic seaside bunkers and the wide expanse of the Atlantic. Don't forget the Champagne! Tomorrow will be a good day for a bike ride, or a repeat.
Our top relaxing hotel pick: Côté Sable
. A boutique hotel located in the centre of the action. The market, boutique shops, restaurants and the beach are just a walk away.
See our full list of 9 fun things to do in Cap Ferret.
Greece
10. Enjoy Greek island life on Santorini, a natural wonder of the world.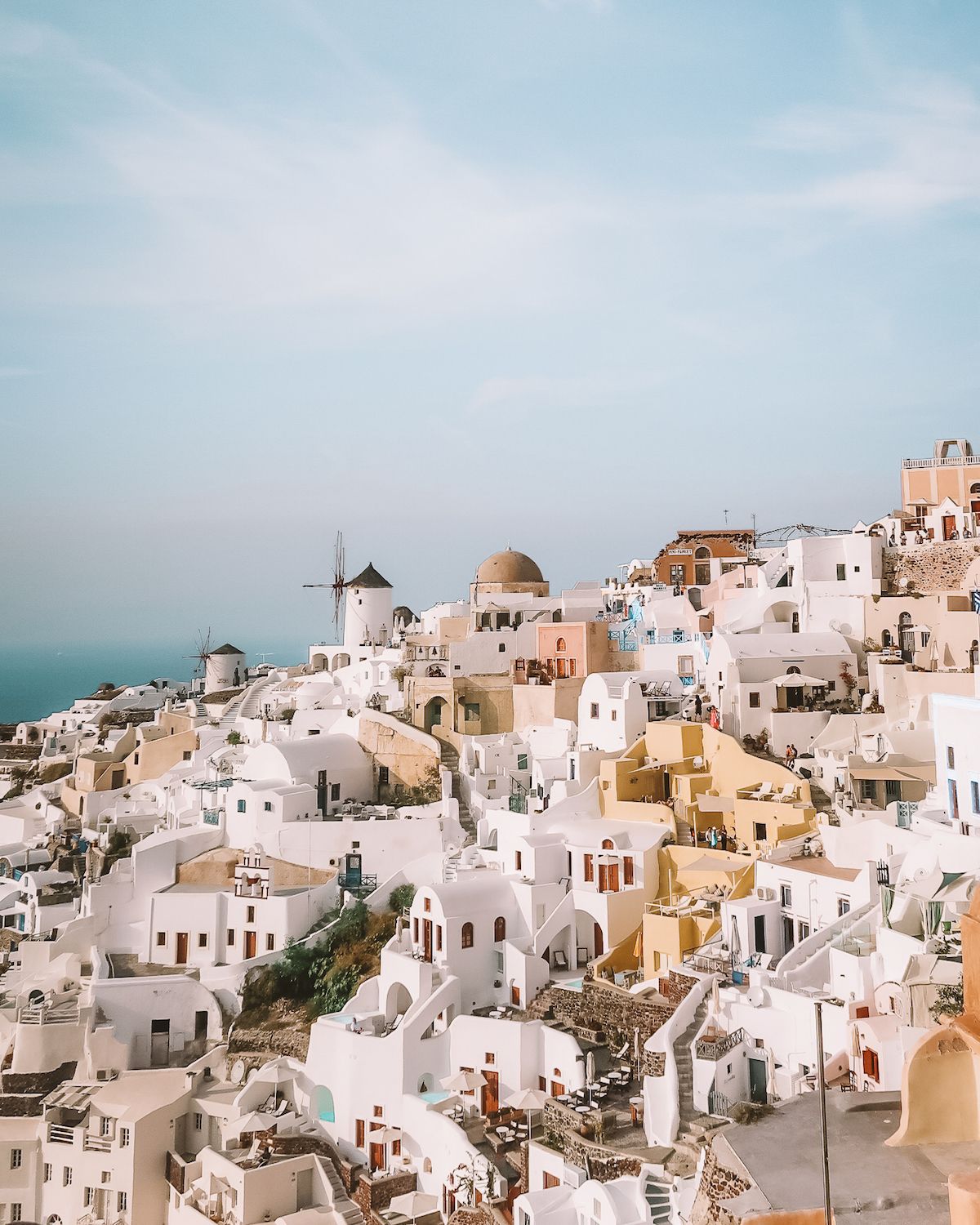 Santorini is considered one of the most beautiful islands in Greece. The magnificent island is actually a submerged caldera that was formed by a volcanic eruption around 2,000 BC.
Santorini is picture perfect with its incredible sunsets, beaches and white buildings overlooking the sea. It's a romantic place to have a honeymoon or celebrate your anniversary. Your days will consist of walking around the sunny island, lounging at the beach, admiring the view and feasting on delicious Greek food.
Visiting Santorini isn't cheap, especially in Oia, the most famous village on the island. See our guide on how to do Santorini on a budget without giving up too many luxuries.
Indonesia
11. Find tranquility in Bali, a spiritual island with extraordinary beauty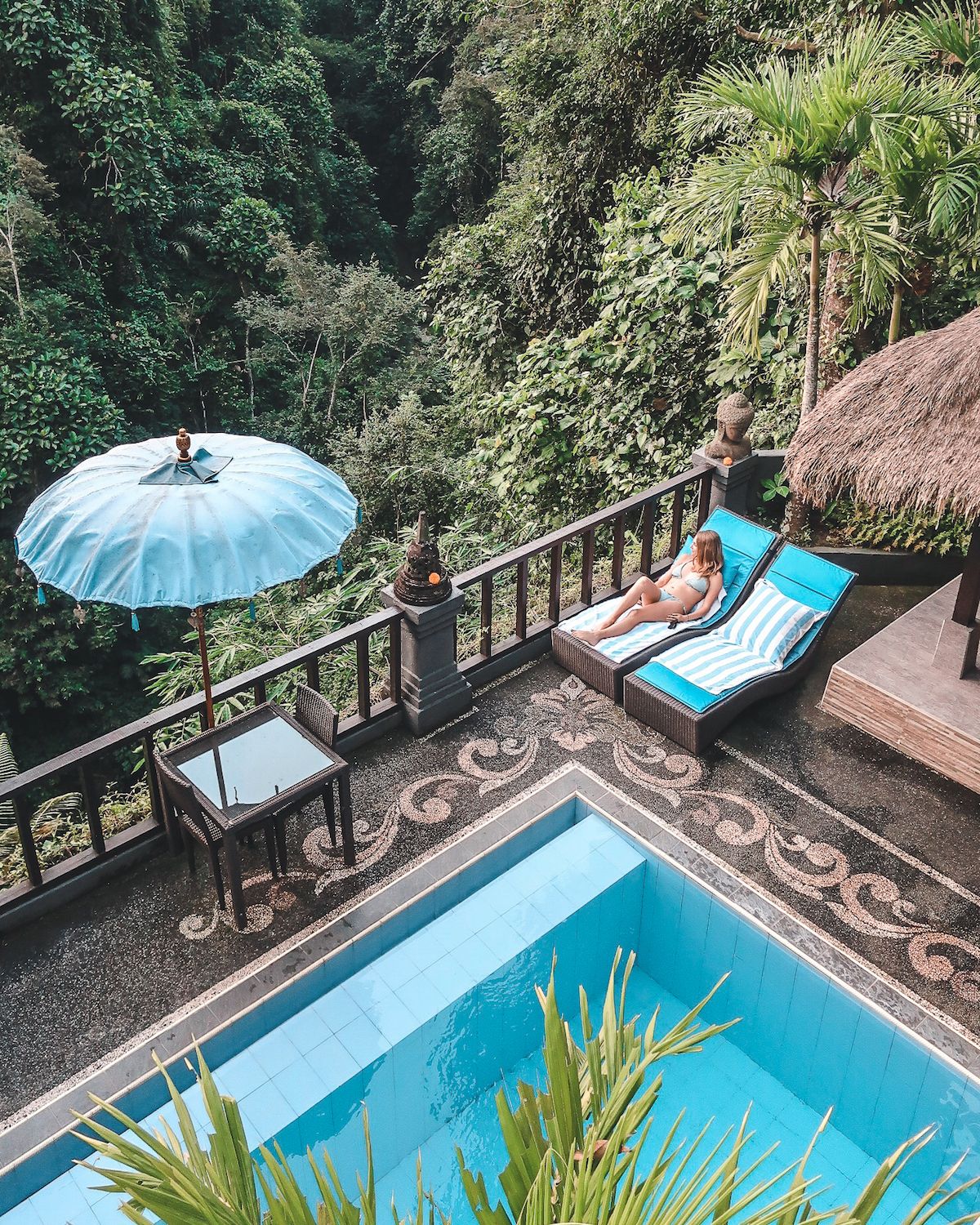 Bali is a magical island known for its natural beauty and unique culture. The predominantly Hindu island has stunning sites and temples throughout the island. It also has a fascinating holistic health and wellness culture. If you are seeking a trip for personal wellness, Bali is the perfect place to do it.
In Ubud, the cultural centre of Bali, you will find retreats and centres for alternative therapies like yoga, chakra energy healing, meditation and ayurveda. The city is surrounded by the rainforest and terraced rice fields, which provide tranquility and a relaxed state of mind. Ubud also has many inexpensive spas that will leave you on cloud nine. Our favourite, Karsa Spa, is located at the end of a ridge walk through the rainforest.
If you travel to the south of Bali, you will find a tropical paradise. The Bukit Peninsula is known as one of the best destinations in the world for surfing. Scooter around the island to discover white sand beaches and watch the surfers surf into sunset.
See our Bali highlights itinerary including amazing places to stay.
Israel
12. Float in the Dead Sea for a health detox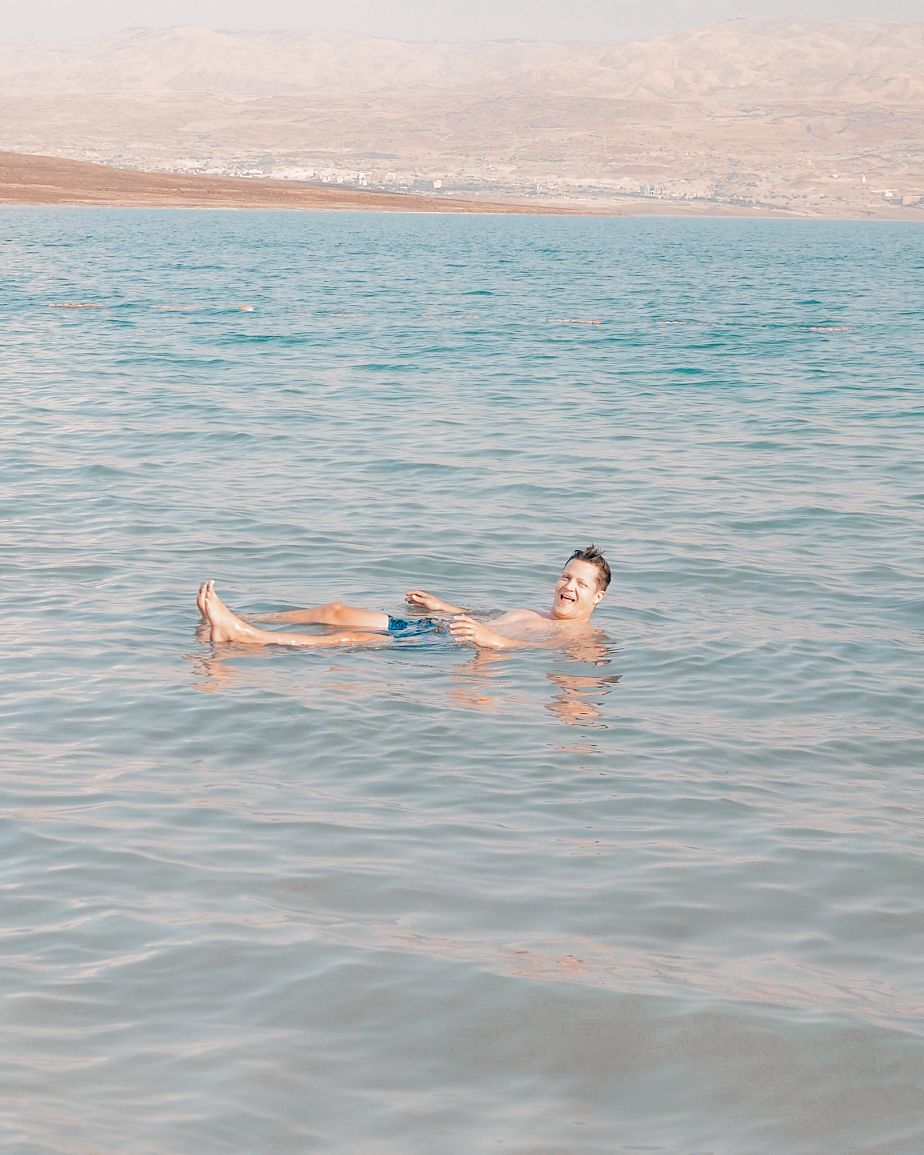 The Dead Sea is the lowest place on earth (420m below sea level) and the water is 8.6x saltier than the ocean! Floating in the Dead Sea was a childhood dream come true for both of us and exceeded all of our expectations (a rare occurrence!). It was one of our favourite activities during our time in Israel. It feels like you're floating in outer space!
Other than the cool effect of floating in the Dead Sea, there are many health benefits to visiting the area. The raw mud is said to remove skin impurities, provide relief for pain and reduce inflammation thanks to its unique mineral composition. Get messy and give yourself a full body mud mask at the beach and let it soak into your skin. Another unique trait of this other-worldly environment is the oxygen-rich air known to have a number of health benefits.  
There are resorts at the Dead Sea, but you can easily take a day trip from Jerusalem.  See our Israel & Jordan itinerary, which includes a stop at the Dead Sea.
Italy
13. Drink wine, eat Italian cuisine and relax in the Tuscan countryside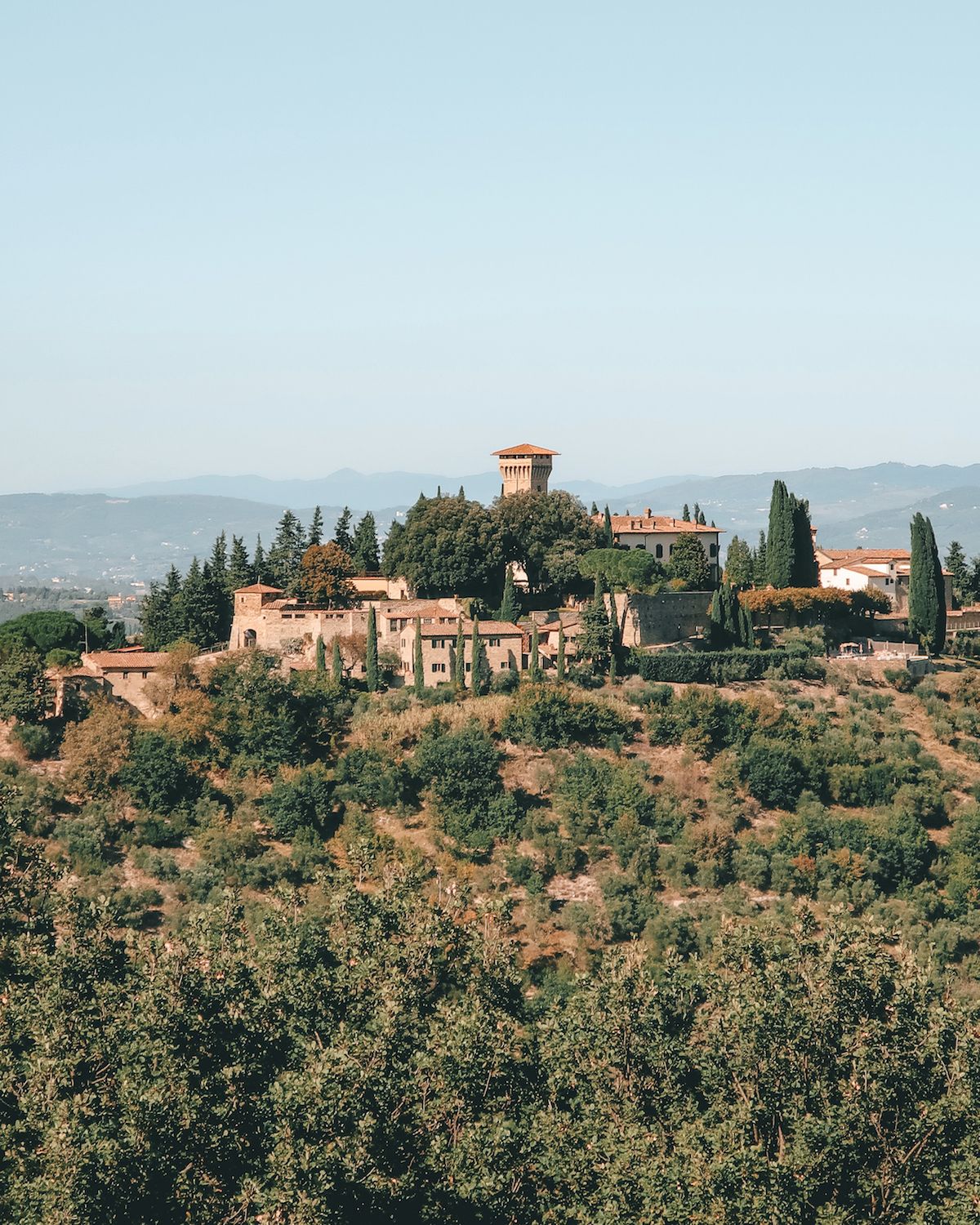 Tuscany is a region in the centre of Italy known for its beautiful countryside and famous red wines made with Sangiovese grapes, such as Vino Nobile di Montepulciano, Brunello di Montalcino and Chianti. It's a wine drinkers paradise.
Visiting Tuscany will take you out of the busy tourist centres and on a relaxing culinary journey through the iconic countryside. Driving through rolling hills to discover scenic hilltop towns and wineries is a highlight. We recommend staying at an agriturismo, an authentic farmhouse that serves guests. We stayed at a Podere Felceto, an organic olive oil farm in the Chianti wine region with beautiful views overlooking a valley. It was a perfect jumping off point to discover wineries in the area and delicious Tuscan restaurants in the nearby town of Panzano.
See our 5 day Tuscany itinerary or our ultimate 2 week Italy itinerary.
14. Explore the Amalfi Coast by yacht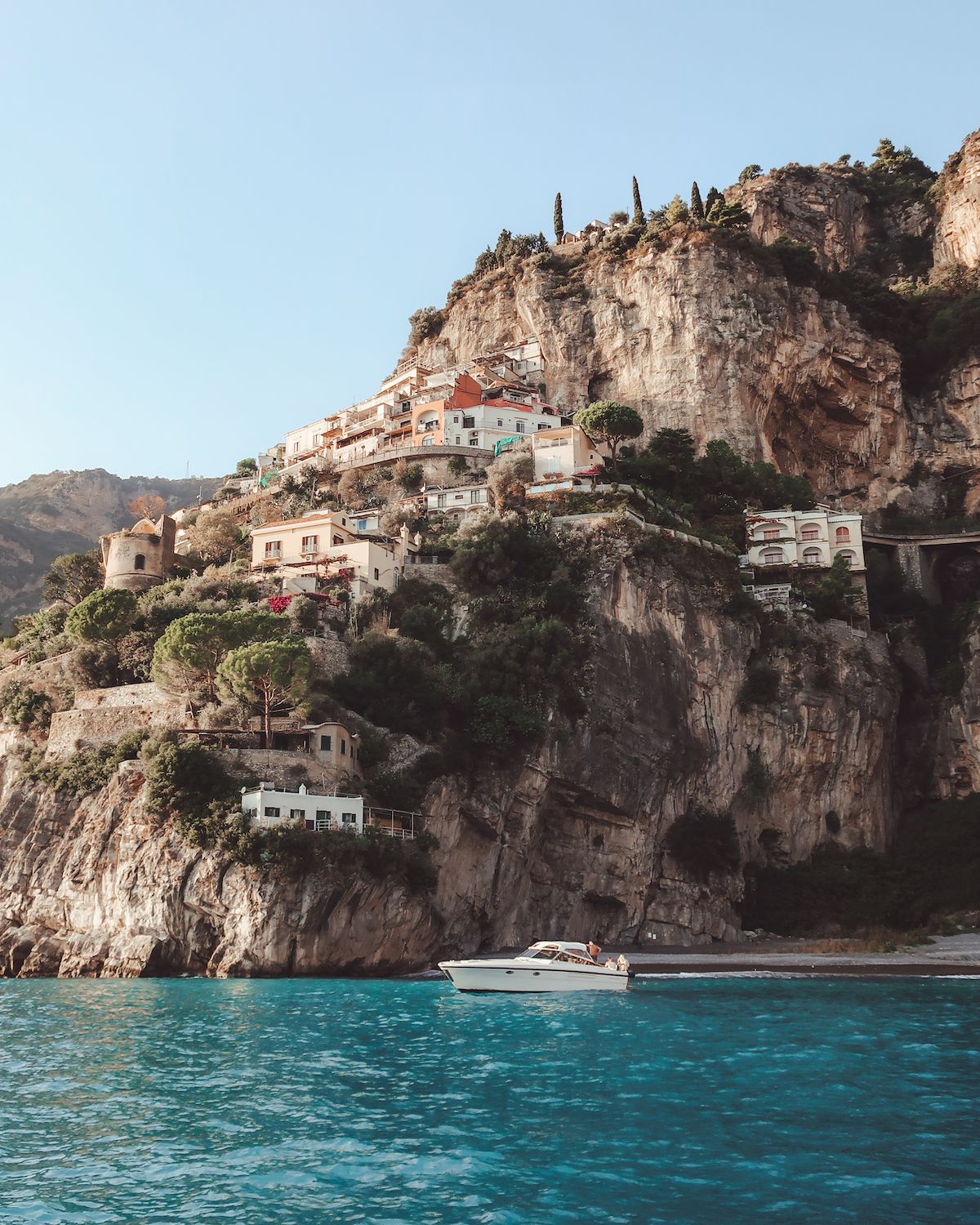 The Amalfi Coast is one the most scenic regions in Italy. Picturesque villages scatter across a rocky cliffside overlooking the sapphire sea. The region is known for its limoncello liqueur and delicious, fresh seafood.
Driving the windy roads on the Amalfi Coast can be stressful since they are small and there are lots of tour busses. For a relaxing, entirely new way to see this gorgeous coastline, hire a yacht for the day. Your ocean voyage will take you passed beautiful beaches, houses, caves and the stunning village of Positano during golden hour. When it gets too hot, dive from the bow into the blue sea or kick back with an Aperol Spritz. Don't forget to make a boat party playlist for the occasion!
See our Italy itinerary, which includes tips for staying on the Amalfi Coast and how to rent a yacht.
15. Spend time on the glamorous island of Capri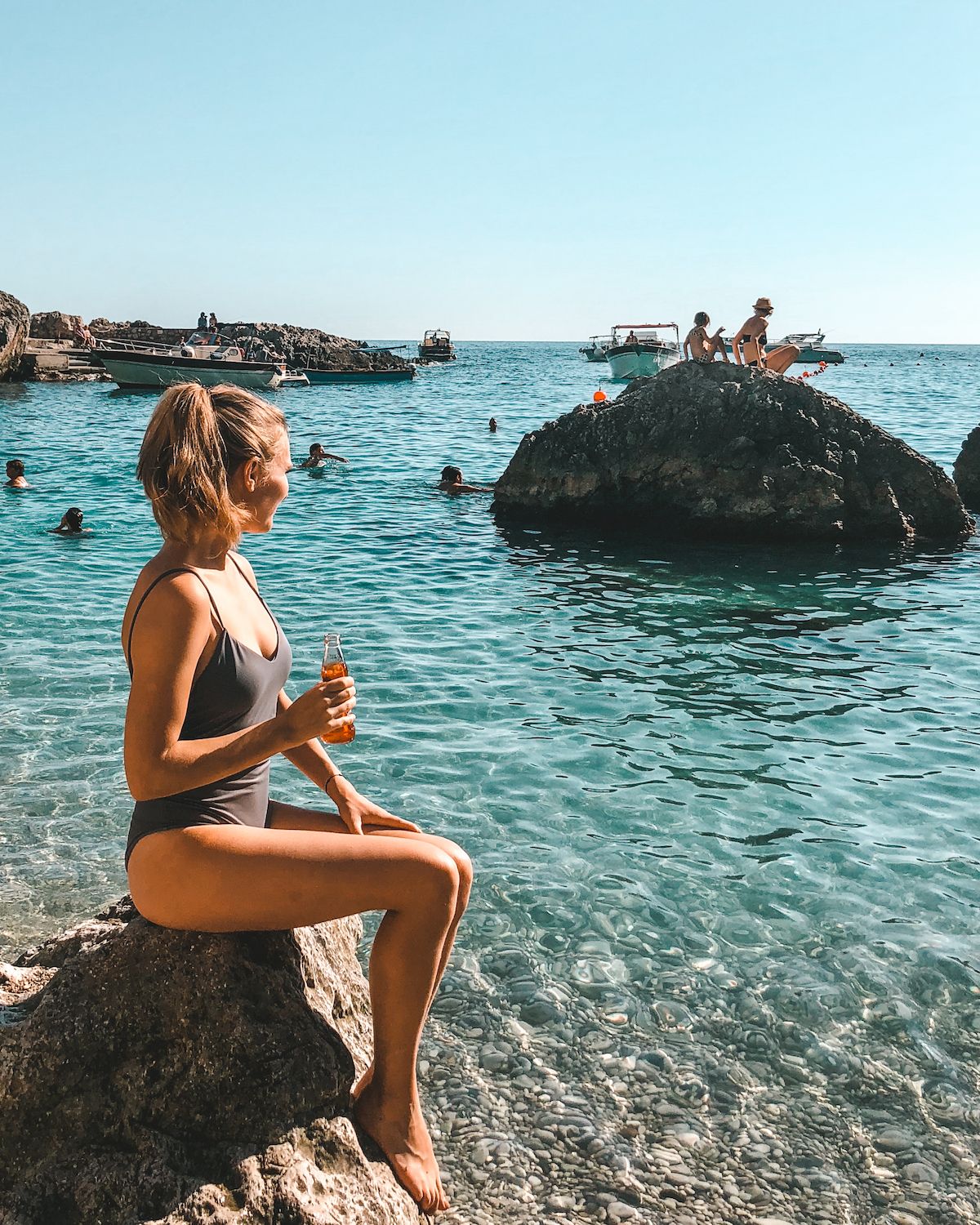 Capri is a glamorous and star-studded island with beautiful natural sights and aqua-green waters. Many celebs moor their mega yachts at Marina Piccolo harbour and dine and party in Capri by night. You will love Capri if you like lounging at the beach, luxury shopping and eating Italian cuisine. A fun fact: Capri's most famous dish is the Caprese salad.
See our ultimate Italy itinerary, which includes a stop in Capri.
Japan
16. Stay at a ryokan in Hakone and soak in volcanic hot spring baths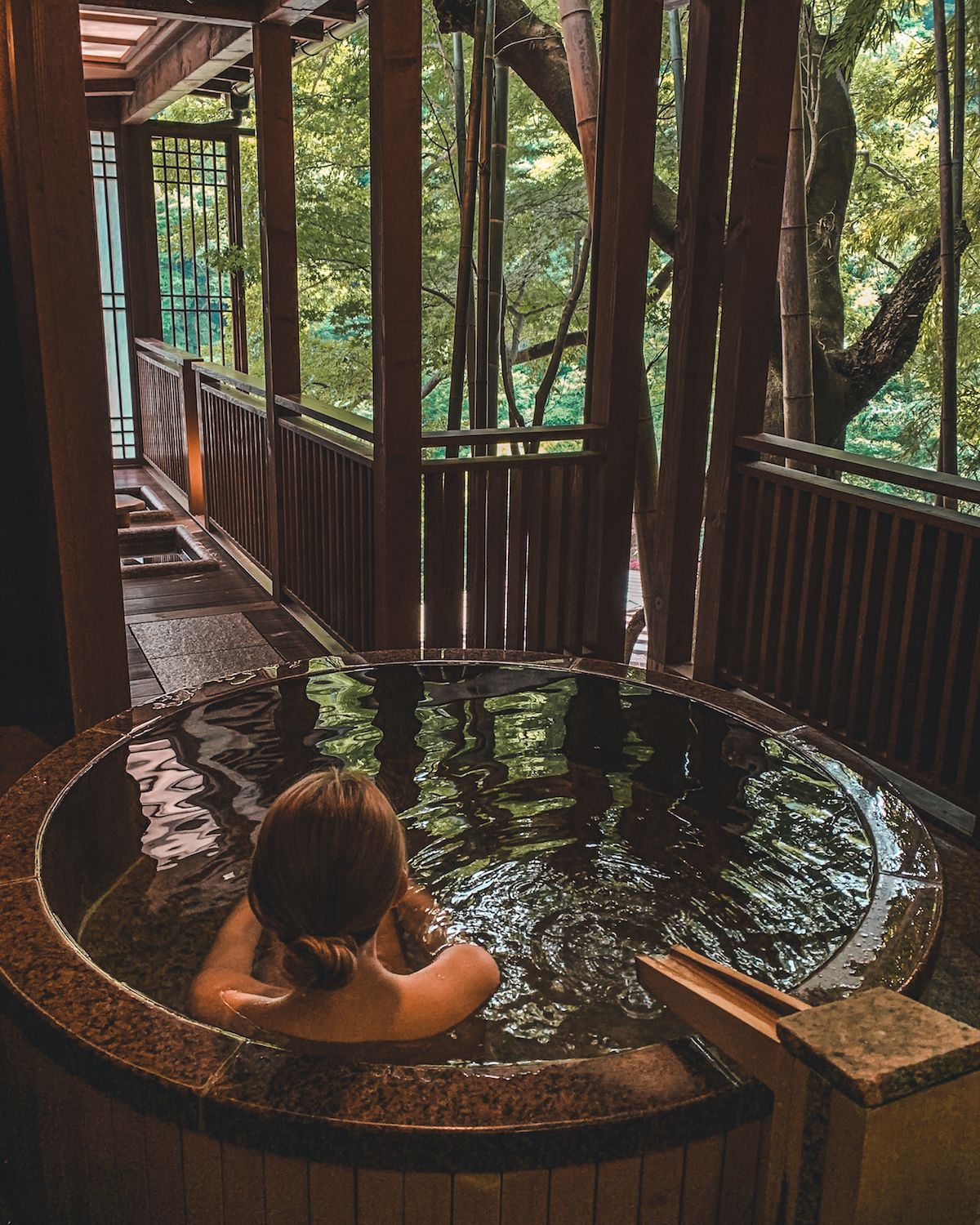 Hakone is a town nestled in the mountains and forest just 2 hours outside of Tokyo. It's where the Japanese like to travel to for a relaxing escape. In Hakone, most ryokans (traditional Japanese inns) have onsens, which are steaming volcanic hot spring baths brimming with mineral rich waters. Ryokans allow guests to relax in a homey and authentic Japanese setting.  
The stress from work and the city seem to melt away form the moment you put on your traditional Yukata robe. You are now in another place, steeped in traditions of wellness and set in harmony with a serene landscape. It's the ultimate blissful escape into nature.
A Ryokan is a half-board experience and meals are served Kaiseki style (multi-course Japanese dishes) in your room by your dedicated room attendant. Make lots of time to soak in the public onsens. Some ryokans feature private onsens in your room if you're up for the splurge. The perfect way to cool off after the onsen is at the Ryokan bar with an ice cold Asahi beer or on your balcony with a couple shochu cocktails.  
See our 2 week Japan itinerary, which includes a stop in Hakone.
Maldives
17. Have an idyllic vacation in the Maldives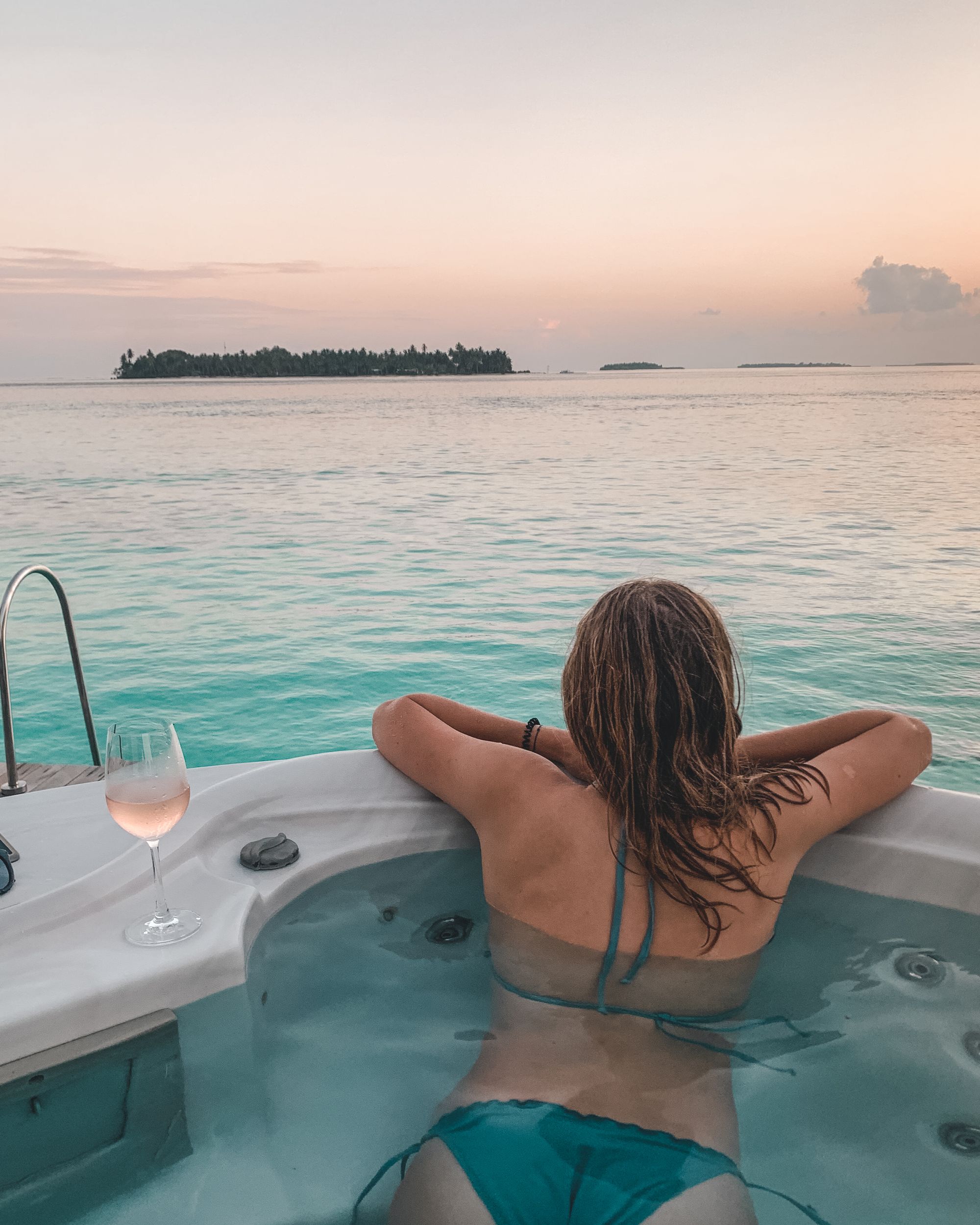 Perfect white sand beaches, crystalline turquoise waters, palm trees, over-the-water huts, dolphins jumping in the distance... is it too good to be true? We didn't believe it, but YES, this TV commercial fantasy truly exists in the Maldives. And we actually did see spinner dolphins jumping in the distance from our room!
What makes the Maldives so special is that it's not just one big island, but a group of 1,190 tiny coral islands. At times, it can feel like you're on your own private island.
A perfect day 🐬: Pinch yourself because it's not a dream. Stretch out and have your coffee as you watch the ocean flash every imaginable shade of blue. Your morning ritual continues on your leisurely bike ride to breakfast. With a belly not too full, it's time to head to the trendy pools or beach for your first dose of sun. After the sun has reached its peak, a little bit of exercise or play is in the cards, swim against the pool current generator, go snorkelling, play tennis, or workout in the ice cold gym. You've earned a big dinner! The cool night air welcomes you on your bike ride to your choice of top notch restaurants. Let the stars guide you on your way back home, just make sure you're not too wobbly!
See our review of Kandima Maldives, a lifestyle resort done right.
Peru
18. Stay at a luxury hotel in the mystical Sacred Valley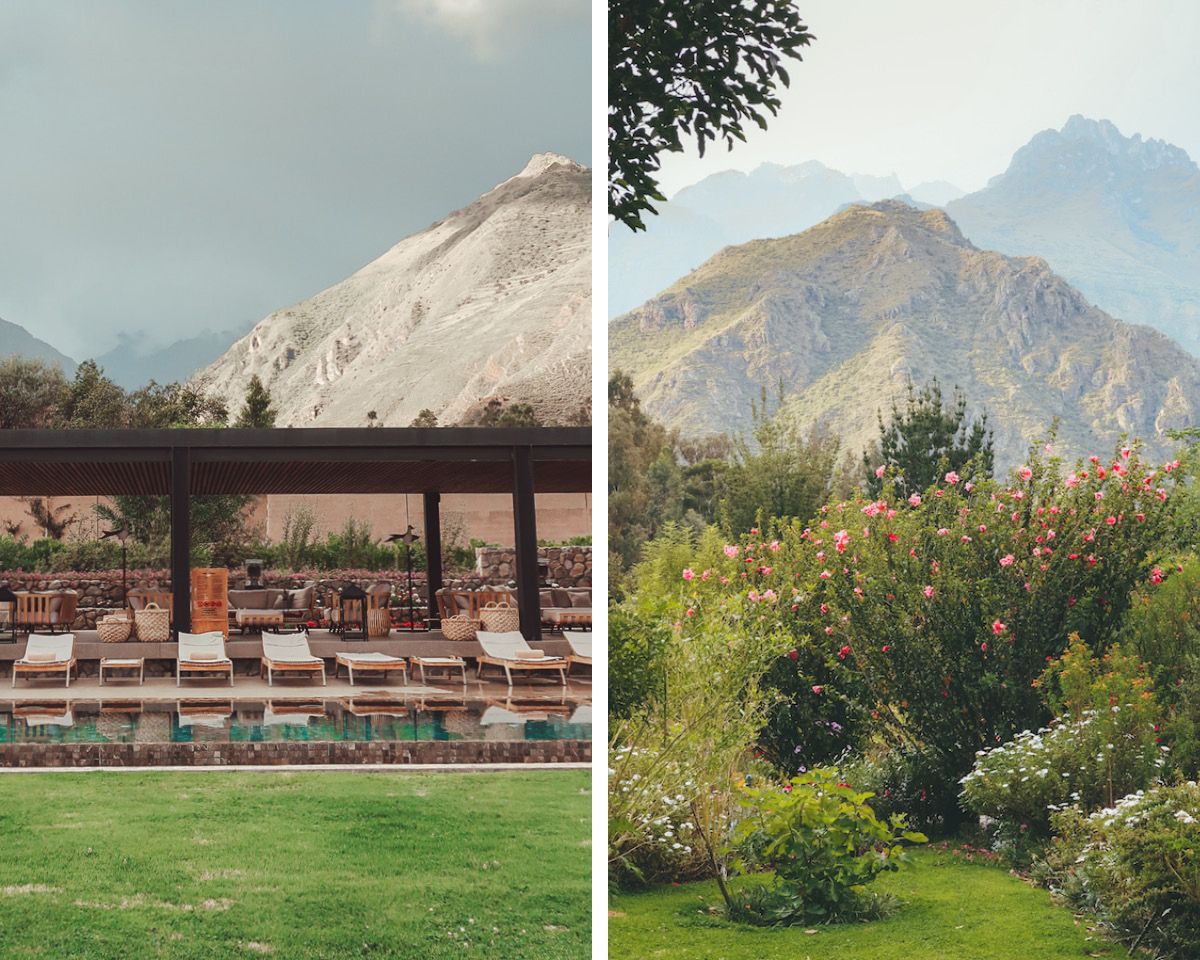 The Sacred Valley of Peru has a magical spirit. It was part of the Incan Empire and got its name from the high fertility of its land. The Sacred Valley is located between Cusco and Machu Picchu, making it a great stop between the two locations for a relaxing stay.
We had our honeymoon at
Sol y Luna
, a luxury hotel in the Sacred Valley that is part of the Relais & Chateau brand.
The boutique hotel is nestled between the mountains and feels like a garden oasis with gorgeous flowers, buzzing bees, butterflies and hummingbirds.
The outdoor pool and lounge area is spectacular and the restaurant serves outstanding Peruvian cuisine. A fun fact: Sol y Luna was featured in an episode of the TV show The Bachelor as a "fantasy suite" date.
See our full review of Sol y Luna in the Sacred Valley.
Saint Lucia
19. Go beach hopping around the volcanic island of St. Lucia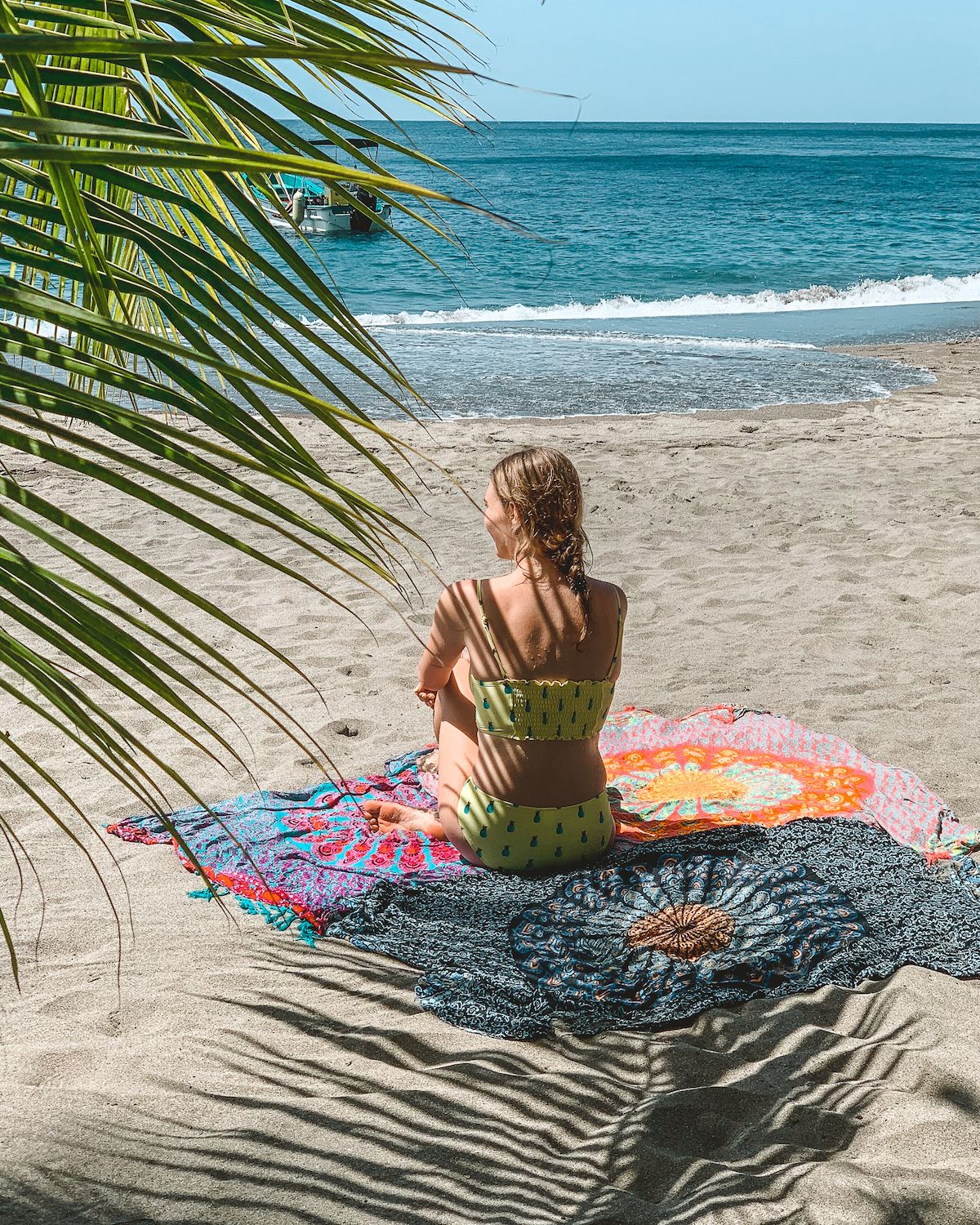 The volcanic island of St. Lucia is a natural wonder with its lush rainforests, gorgeous beaches, geothermal springs and green mountains. One of the biggest draws of the island are its dormant twin volcanic peaks called Gros Piton and Petit Piton. St. Lucia's natural beauty combined with its selection of luxurious boutique hotels and amenities make it easy to de-stress.
Spend your days exploring new beaches, sunbathing, swimming or snorkelling, and cap it off with a magical sunset over the Pitons.
Our top relaxing hotel pick: Rabot Hotel from Hotel Chocolat
. The boutique hotel has 25 luxury eco lodges tucked away in the rainforest with stunning views of the Pitons, even from your private terrace. The amenities at the hotel are amazing with its pool and restaurant overlooking the Pitons and its peaceful garden area and spa that feel like a jungle oasis.
See our 1 week St. Lucia itinerary, which includes our favourite beaches.
Singapore
20. Relax poolside at the Marina Bay Sands, home to the largest rooftop infinity pool in the world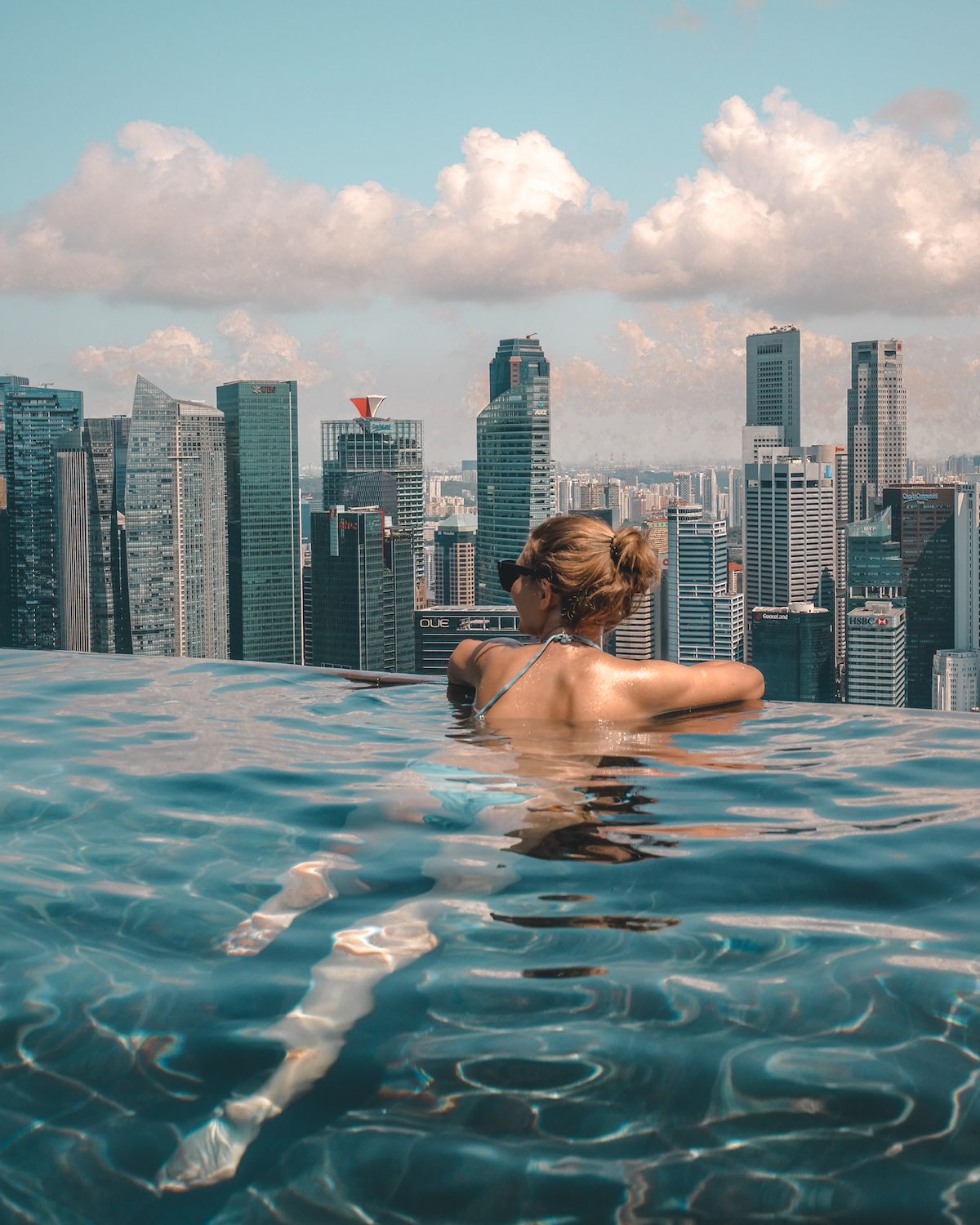 Marina Bay Sands is home to the largest rooftop infinity pool in the world,
which sits across three towers. The hotel's impressive rooftop sky park on the 57th floor has 360 degree views of the harbour and city.
Spending the day at the 146 meter long rooftop pool is a real treat. The catch? You can only swim in it if you are a hotel guest. It's worth the splurge for the exclusive access. You are guaranteed not to have a crowded pool and you won't have to fight for a lounge chair. We loved ordering piña coladas and Singapore slings between dips. Swimming to the edge is an amazing feeling and the perfect way to take in Singapore's city skyline.
After a full day of lounging at the pool, order room service and have a romantic private dinner. Rooms have floor to ceiling windows and you can either choose a garden view, city view or harbour view.
For a fancy night out, dine at one of Asia's 50 Best Restaurants and sip cocktails at the astounding art deco bar, ATLAS.
See our fabulous 2 day Singapore itinerary and start planning your trip.
Switzerland
21. Indulge in Swiss cuisine and at a luxury hotel with a view of the Matterhorn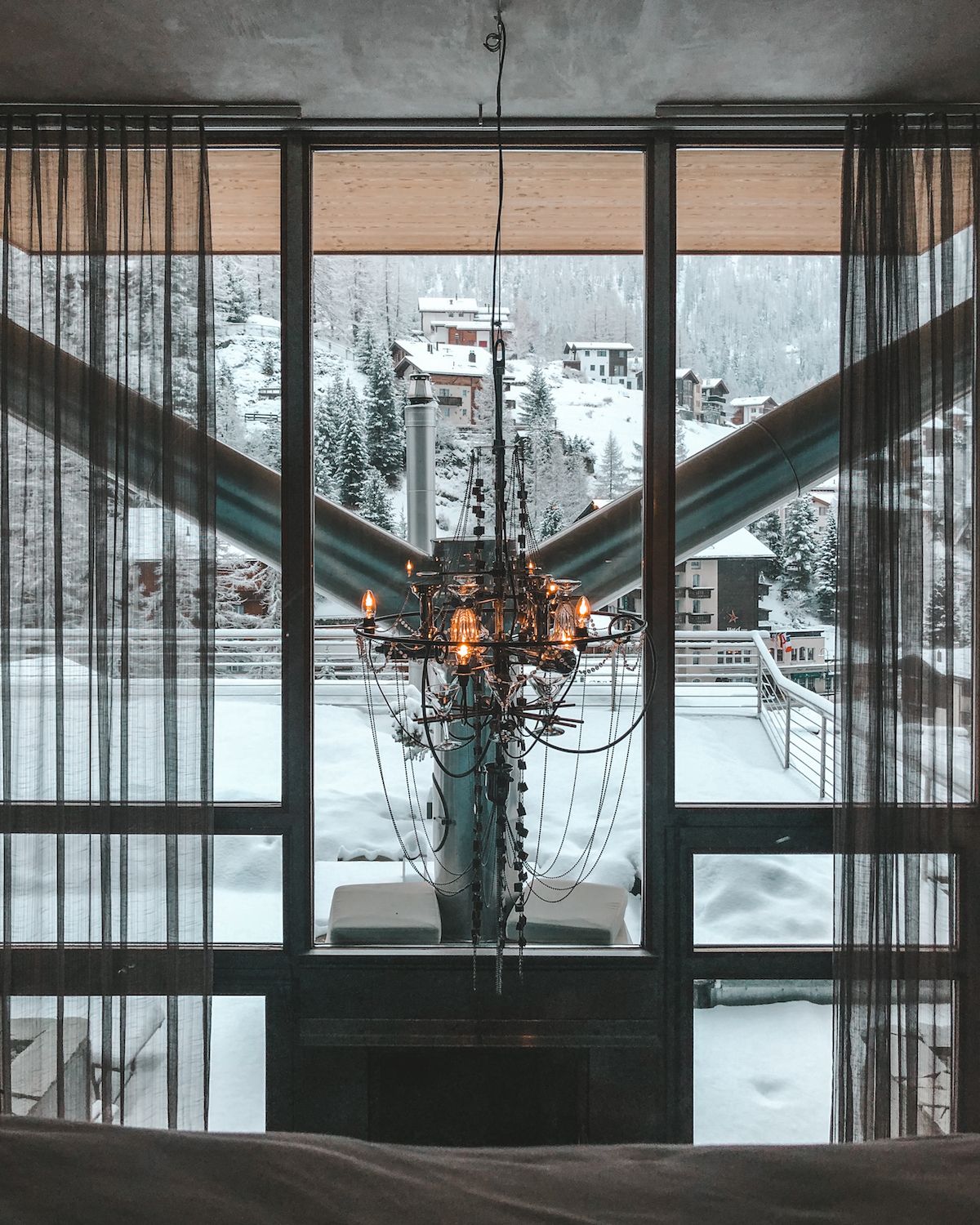 Zermatt is a town in the Swiss Alps known for its incredible hiking and skiing, but it can stand alone as a restful vacation with its luxury boutique hotels, breathtaking scenery and delicious Swiss cuisine. The town is equally as stunning in the summer as it is in the winter.
The incredible hosts, inspiring decor and luxurious spa at Hotel Coeur des Alpes make it our favourite hotel in the world. It also has one of the best views of the Matterhorn. The spa is excellent with a hammam, indoor plunge pool, steam room and sauna. Outside you will find a gorgeous stainless steel Swiss hot tub with marvellous views of the Matterhorn.
Zermatt is a beautiful town with many shops and restaurants. Indulge yourself with the Swiss classics like cheese fondue, meat fondue or our favourite dish, raclette. Raclette is a dish where bubbling, melted cheese is scraped off a wheel onto your plate of potatoes. It's so good! For fine dining, spoil yourself at After Seven, a Michelin starred restaurant with innovative dishes.
See our list of fun things to do in Zermatt in Summer and Zermatt in Winter.
Thailand
22. Have an extravagant weekend in Bangkok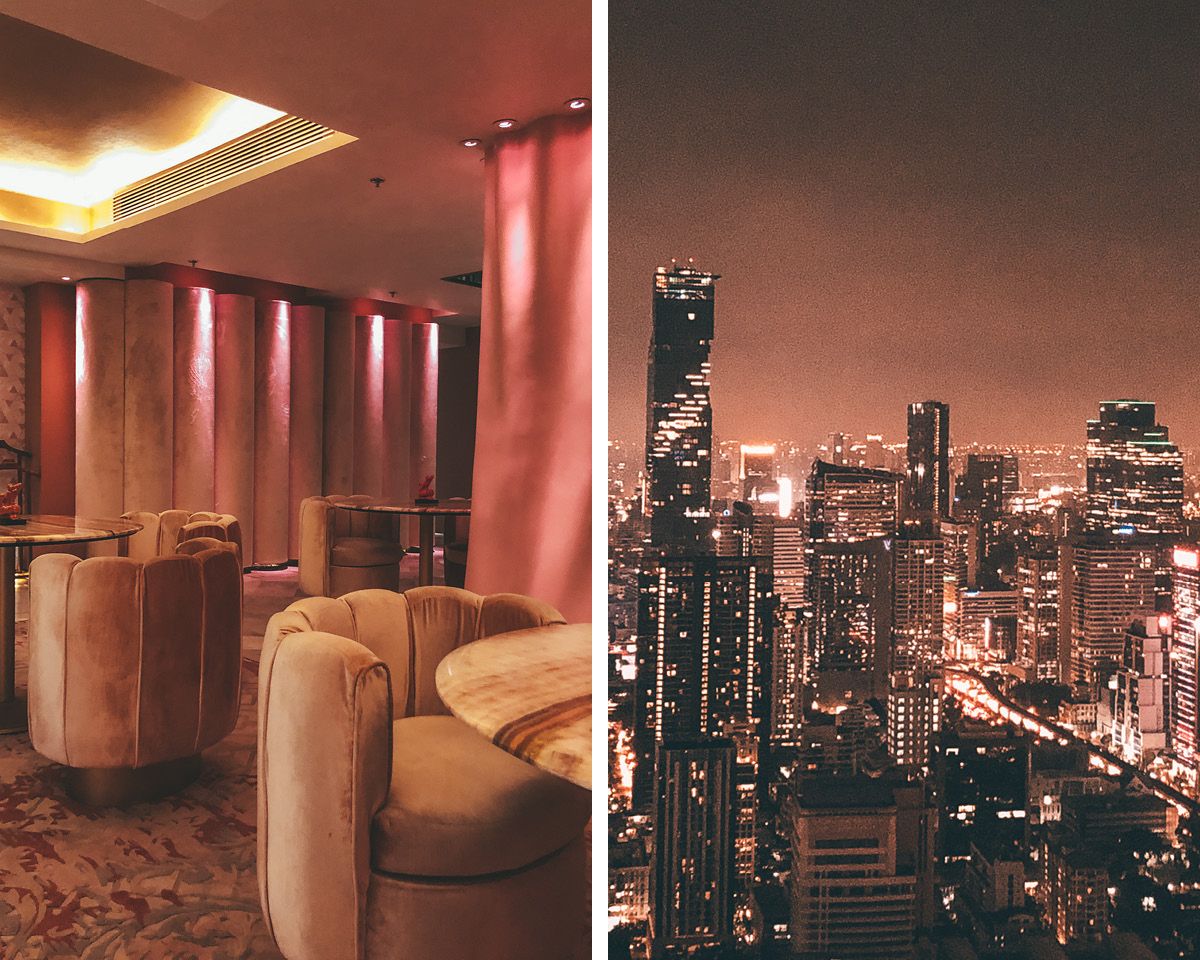 Bangkok is the perfect city to go all out and have an extravagant weekend. Luxury experiences like dining at Michelin starred restaurants, staying at five star hotels and drinking cocktails at rooftop bars are on par with major cities like NYC, London or Tokyo, but come at a better price.
A perfect day
✨: Pamper yourself at the five-star
Peninsula
hotel and book a spa treatment. Afterwards enjoy some afternoon tea and lounge at the outdoor pool. Shopping is also an unforgettable experience with Bangkok's mega malls and luxury stores. Pick out a fabulous outfit and dine at one of the many Michelin-starred restaurants in the city. Afterwards, sip cocktails at a rooftop bar and admire the city lights.
See our 3 day Bangkok itinerary and start planning your extravagant trip.
Koh Lipe
23. Enjoy tropical waters in Koh Lipe, Thailand's secret island paradise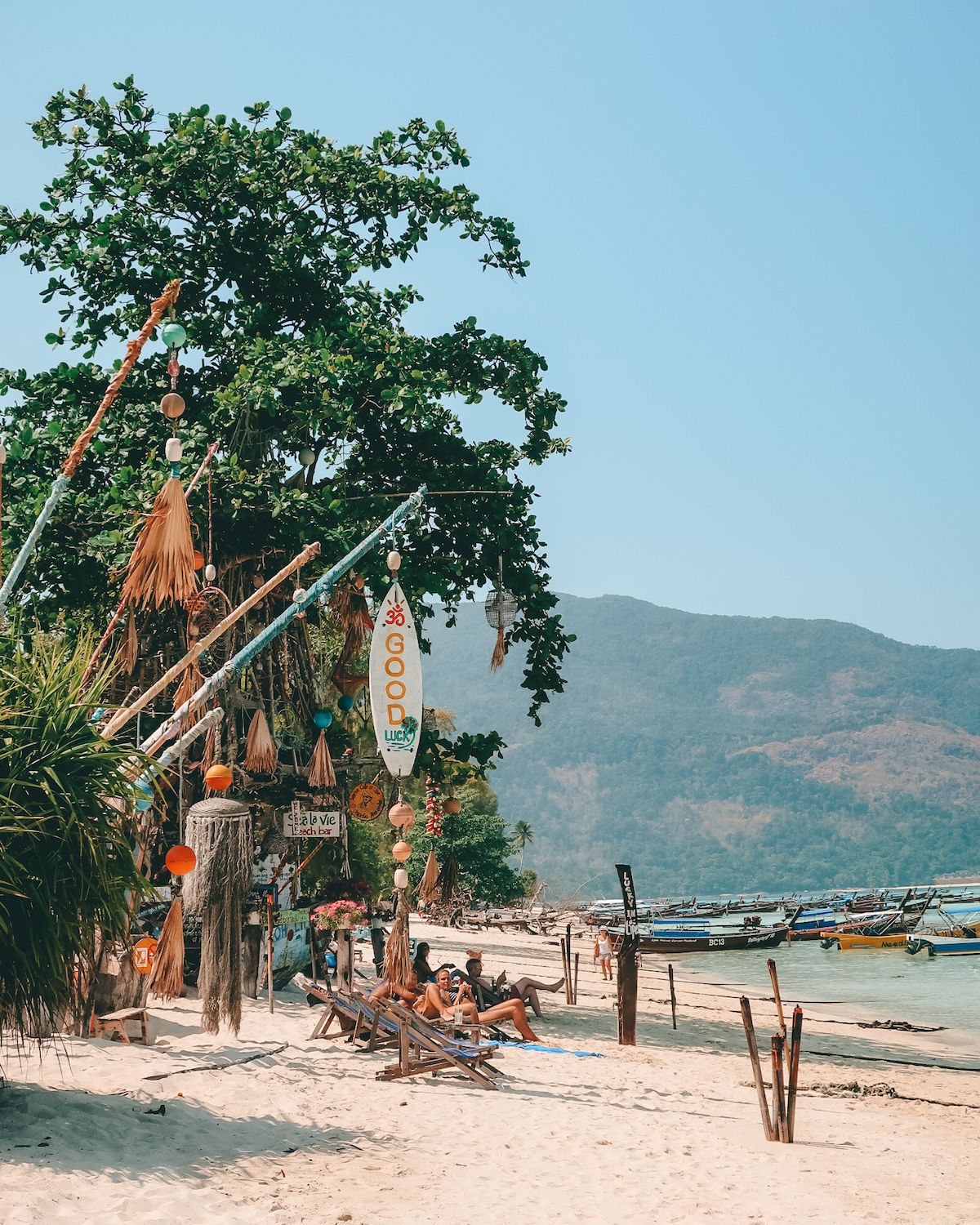 Koh Lipe is a hidden gem of an island located in the south of Thailand that is frequented by Thai vacationers. The beautiful island is known as the "Maldives of Thailand" for its white sand beaches and turquoise waters. It's also known as one of the best places for diving and snorkelling with its abundance of marine life. Koh Lipe is not the easiest island to get to, which has kept it from becoming overly developed from international tourism
See our Koh Lipe guide to start planning your trip to this tropical oasis.
UAE
24. Spend a fabulous weekend in Dubai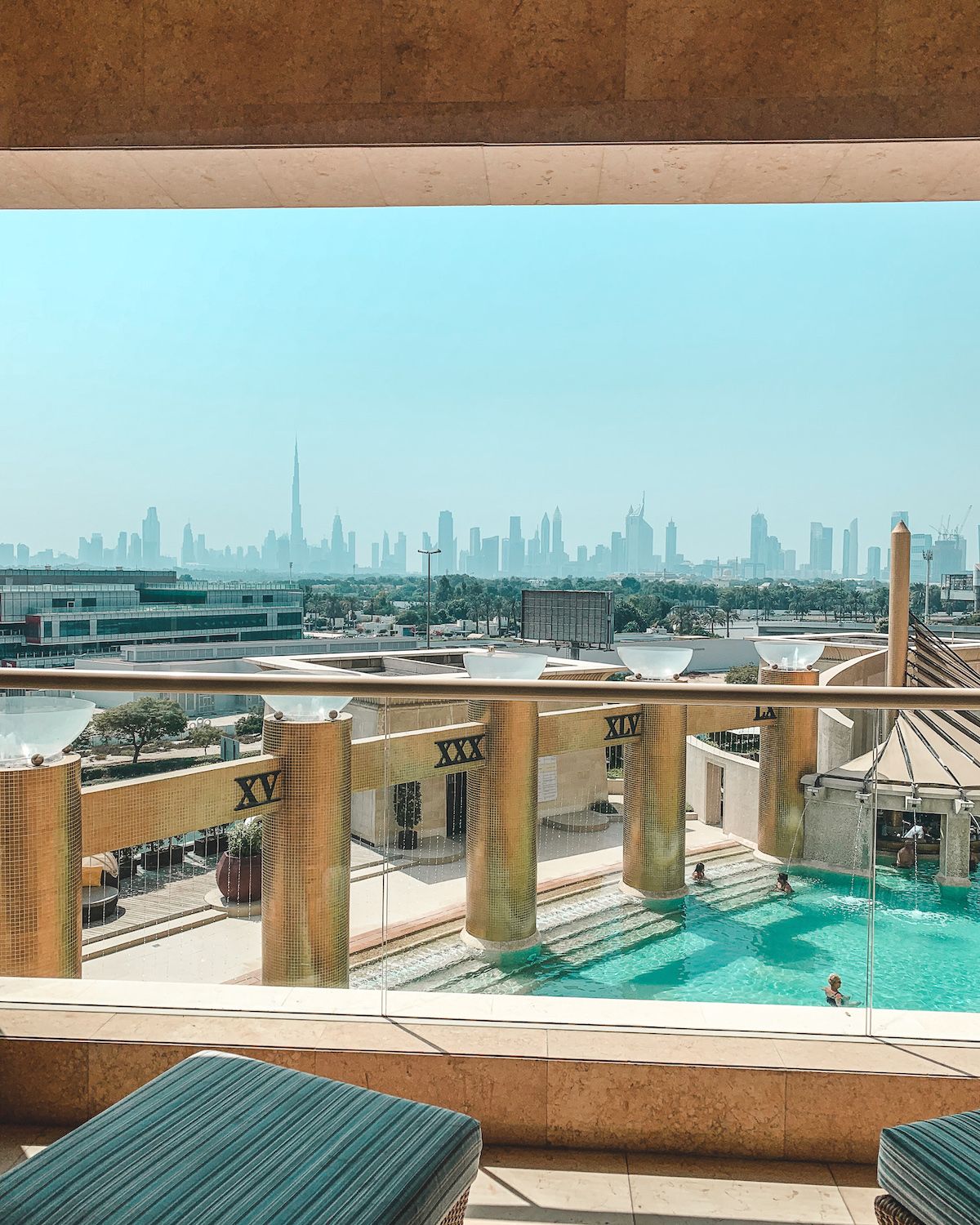 Dubai has rapidly turned from a small fishing village to one of the most opulent cities in the world. The Middle Eastern city holds over 130 Guinness World Records, like the world's tallest building, highest infinity pool, biggest ferris wheel... the list goes on! It's bold, flashy and a fun way to spend a fabulous weekend away. It's the perfect destination for those seeking luxury, warm weather and a unique setting.
Our top relaxing hotel pick: Raffles Dubai
. Dubai's iconic hotel shaped like an Egyptian pyramid features spacious rooms, a luxurious spa and glamorous outdoor pool with poolside service.
See our Dubai itinerary and start planning you trip.
USA
25. Spend time on the American Riviera in Santa Barbara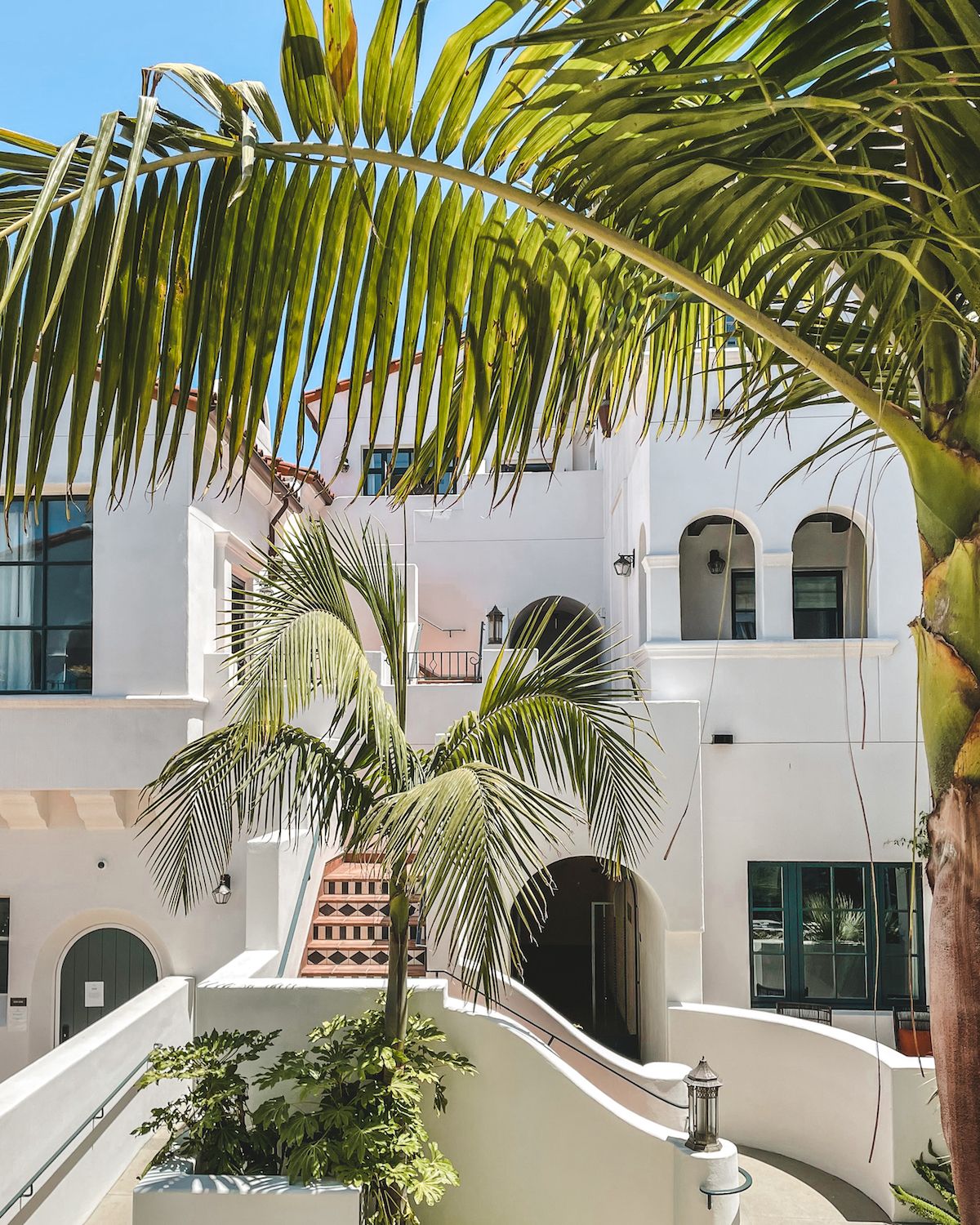 Santa Barbara is a vibrant city known for its Mediterranean-like climate, Spanish Colonial Revival architecture and thriving food and wine scene. Sitting on the Pacific Ocean with the Santa Ynez mountains as its backdrop, it has transformed into a trendy beach destination with buzzing restaurants serving farm-to-fork cuisine and quirky wine tasting rooms. Everything is close in walking distance, making it easy to drink wine, eat great food and relax at the beach.
Our top relaxing hotel pick: Hotel Californian
. You can't beat this hotel's location right in the heart of the Funk Zone. Rooms are spacious with unique custom furnishings and the hotel is beautifully designed with its mix of Moroccan-inspired interiors and Spanish Colonial Revival architecture. It also has the only rooftop pool in the city.
See our Santa Barbara itinerary and start planning your trip.
---
Looking for more trip inspiration? Make sure to check out our other posts: