Why visit China? As one of our top travel destinations, China is a country you don't want to miss. Here are 11 reasons to visit China that make this country stand out from the rest.
11 Reasons to visit China
1. You earn your way into China
The visa process is lengthy for us Canadians, and many others, requiring trips to the Chinese consulate office as well as letting go of your passport for up to five days! This extra work made us appreciate the access, not to mention the stress from being denied our first visa because we filled out the wrong documents.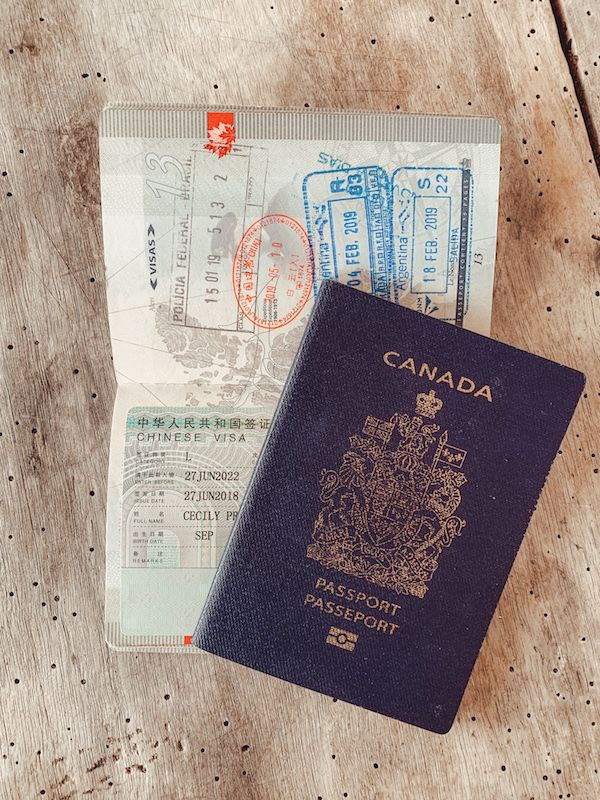 A big bonus with getting your visa beforehand is a speedy and efficient immigration process when you arrive.
2. You hardly ever run into Western tourists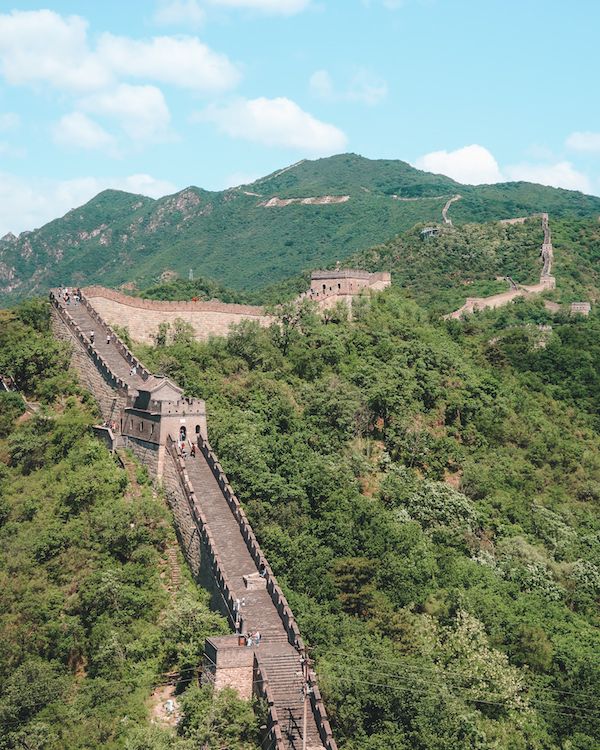 Now this will depend on where what accommodation you choose, but we thought China was going to have reams of Western tourists roaming the iconic hot spots. Boy were we wrong. The whole time we were in the country, we barely ran into any Westerners. The closest thing was shopping in Sanlitun Mall in Beijing and trekking along the Great Wall. Even at the Terracotta Army, we were some of the only Westerners there.
This meant that we felt like we were exploring a lot of sites, shops and cafes before instagram found out. It was quite satisfying. We mainly ran into friendly and curious Chinese tourists. Internal tourism within China is a massive industry so with a country so big and an onerous visa process, it makes sense.
3. Great Travel Efficiency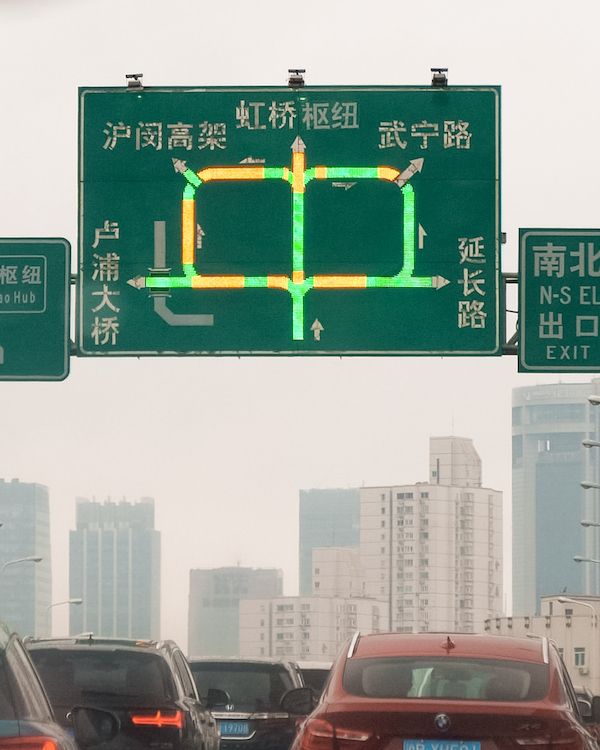 This isn't a place where you have to hop on a shared bus to get from city to city or stress over finding a taxi that actually uses its meter. We noticed numerous efficiencies when travelling around.
For example, in many airports you actually go to a generic checkin counter, that person can check you in to all of that alliance's airlines. All of the taxis in cities have meters so we never got ripped off or had to worry about fare negotiation. You can also pay in an instant with WeChat Pay.
The best way to pay for a taxi in China is with WeChat Pay. Read our guide on How to set up a WeChat Pay Wallet for Foreigners.  
Traffic was minimal. We have been through terrible traffic including in Antananarivo, Madagascar where you have time to order a coffee while you wait. This lack of congestion in China is due to the fact that speed cameras are ubiquitous, sometimes located at 500m intervals. These cameras ensure constant speeds and a steady flow of traffic with very little build up. Frustrating if you're grinding out 50km/h on an empty three lane road, but brilliant when 6 lanes of bumper to bumper are not stopping and going.  
4. Accommodation is unique and affordable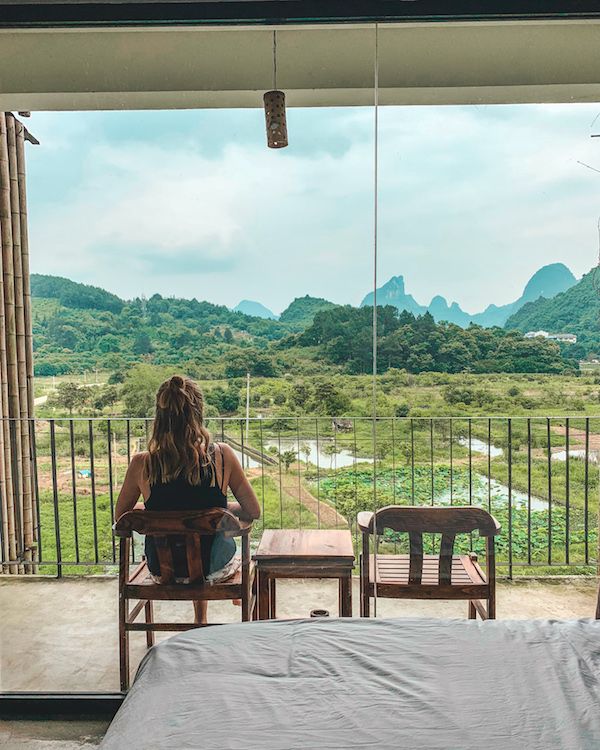 We were so surprised at the quality, uniqueness and low cost of accommodations in China. We had so many amazing places under <$100 that were clean, had their own charm and were very well located.
5. Infrastructure everywhere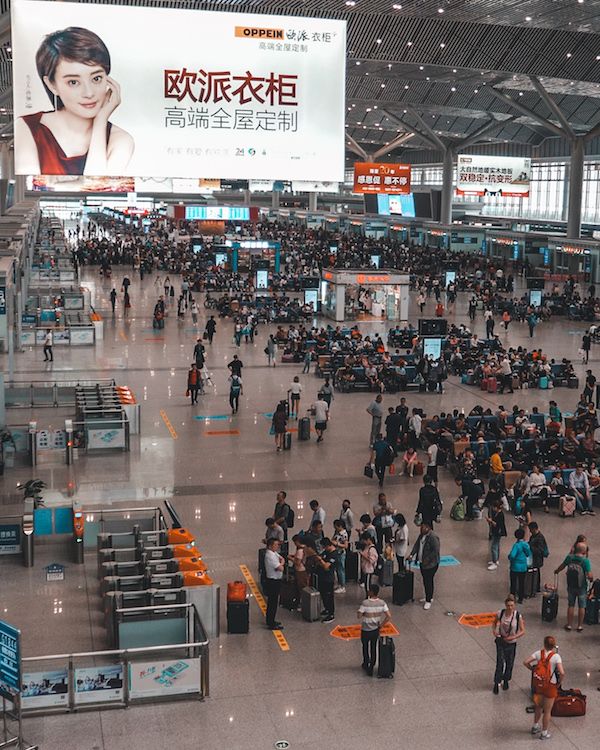 We were dreading inefficient queuing, horrible boarding systems and delays on delays. Quite the contrary, trains and planes left mostly on time and queuing was orderly and efficient. Lines move quickly mostly due to the fact that China is almost a cashless society using WeChat or AliPay for literally everything. We were told that even beggars in some places have a bar code to drop a few Yuan into.  
Getting around is easy too. High speed rail networks are being laid at the fastest pace in the world. As a matter of fact, there is so much high speed rail network being developed that regional airlines have started slashing prices to compete. This meant cheaper fares and airports that seemed eerily empty. Another bonus!
Hotels and hostels always had a driver on call so you don't have to worry about flagging down taxis. Unfortunately, we never did get Didi Chuxing (Chinese Uber) to work.
6. Amazing and weird architecture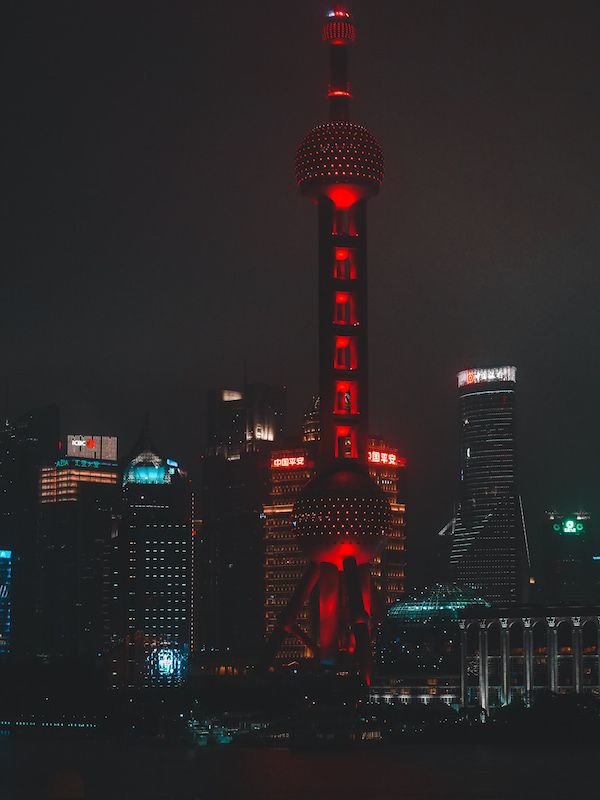 From the otherworldly Shanghai skyline to the bizarre shape of the CCTV building in Beijing, an eccentric architectural boom in the 2000s spawned some fantastic modernist buildings. The root of this boom was the desire to portray China as an advanced 21st century country. Foreign architects flocked there to create shapes that were otherwise unthinkable in western countries.
Enjoy these structures now, a new directive in 2014 put an end to building outlandish shapes in favour of a more traditional and green building approach. Also, don't miss the marvel of the sprawling apartment building clusters on the edges of the cities. They are best seen when zipping along on in the train. From a distance they seem almost organic, like tall blades of grass shooting up from the ground.
7. A unique culture developing outside of western influence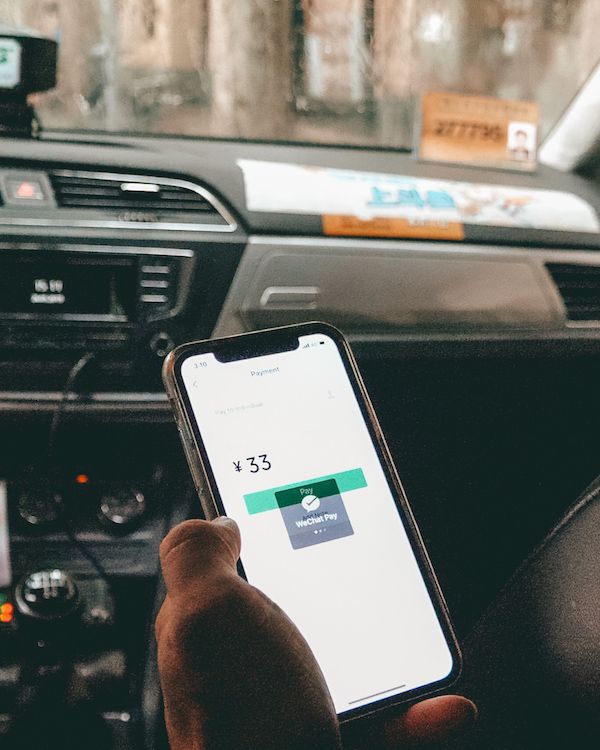 Young and old in China are using completely native social networks like WeChat, Renren, Weibo and Baidu. This means that what's popular in the US or Europe isn't going to cross over very fast.    
This is no doubt aided by government censorship and the Great Firewall (no Google, Facebook, Instagram, Whatsapp, YouTube, Gmail!). However, with over 3000 years of history and deeply rooted traditions that live on to this day, Chinese culture is very unique. We noticed people paying a lot of respect to cultures and traditions. It's no doubt that you will have a unique cultural experience in this country.
Top Tip: Get two VPNs for your phone and computer (one as a backup). A VPN (virtual private network) allows you to have a secure and private internet connection in a different country than what you're in. For example, when you are in China you could connect to Singapore. Once installed you will have access to all your fav apps and sites that are blocked in China! We recommend ExpressVPN as it worked almost flawlessly.
8. Friendly and curious people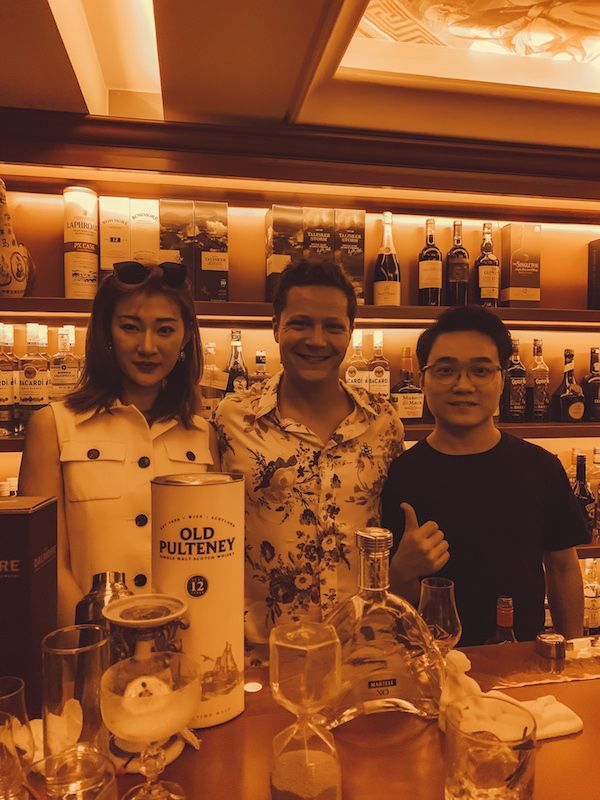 Many Chinese people we met were very curious about us and proud to show off their culture. Thanks again to big Chinese tech, speaking through a translator app is not awkward at all. It was one of the most convenient ways to speak with people and at one point we spend over an hour with someone who knew not a single word of English, speaking the whole time through an app.... cool!
Another time while taking the Li River cruise we met a young, very stylish woman who had never spoken with a Westerner before, yet knew English well! It was a pleasure to explore and we always felt safe, in part because of all the surveillance.  We were never looked at as intruders, as we had felt in Seoul and Berlin.
9. Chinese tea culture is awesome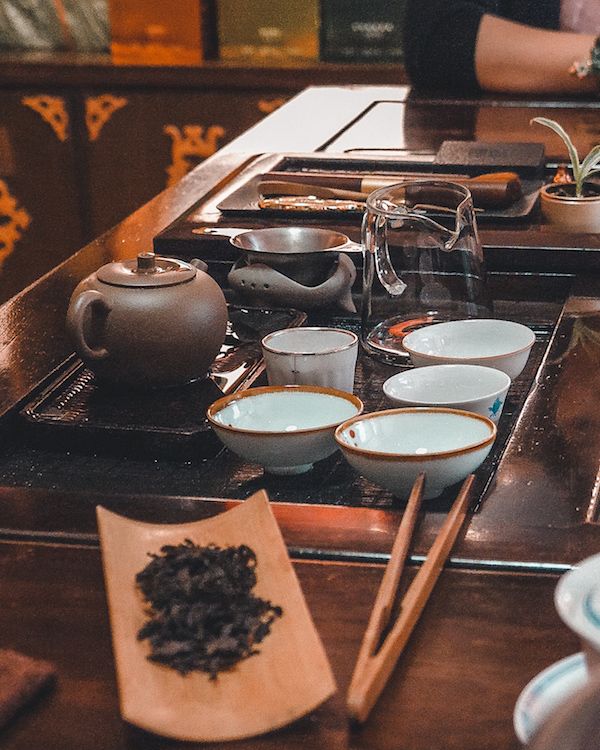 This is a cultural custom that we picked up and are bringing home. So much so, that we bought and shipped back 2 tea sets and several teas. To begin with, the variety of tea in China is immense. Each region and even city has their own specialties. You will see people walking around with clear glass double wall thermos with steeped teas in them ready to go. Hot water and tea awaited us in many hotels.
But, what we liked the most was the the way tea was consumed in the home with friends, like a "Chinese tea party". You can experience this yourself if you go to a tea shop. You sit around a large table with a small shot glass sized porcelain cup. The head of the table is in charge of brewing and serving the tea. It may seem like a messy process but it's a ceremony where hot water is used to bathe the tea cups on a self draining matt. Tea is washed and brewed in special pots. Once ready the tea is served to everyone in rounds until that tea has been finished.
Certain types of tea such as Pu'erh (aged black tea) can be brewed 8-10 times so prepare for a buzz. In the home, guests can bring teas, but the host is the one that does the serving and brewing. Tea flows with conversation making for a fun get together that isn't reliant on alcohol.          
Read our article on Xi'An where we discovered Pu'erh tea in a 20 year old tea shop.
10. Third largest country in the world means amazing nature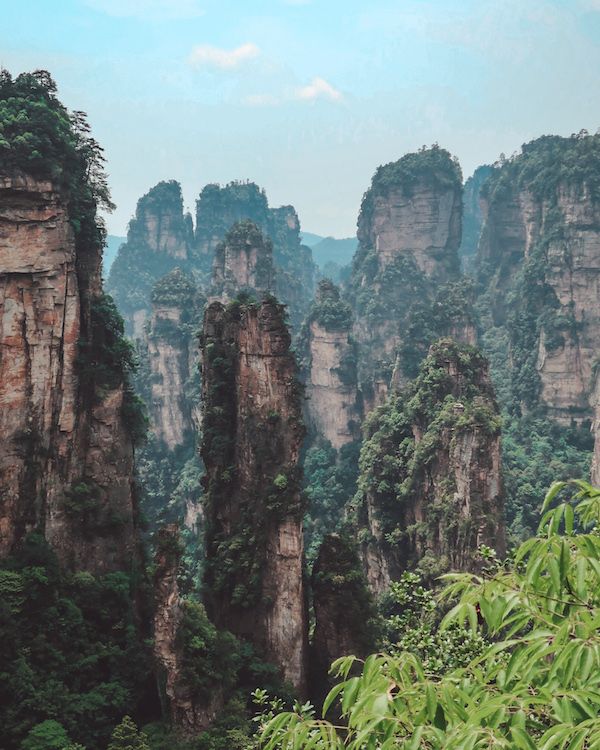 There is so much to see across China's varying landscapes. By far our favourite sight was the sandstone pillars of Zhangjaijie (pronounced chjong-cha-chia). It's a miraculous place to explore and quite easy to get around in.
We also loved the area around the Li River. The whimsical rolling hills that lined the river were amazing to be in. In Longsheng, a burgeoning tourist spot, rice terraces extended as far as the eye could see along steep mountain hills. It even had a big gondola that reminded us of Switzerland.
We also visited a nice section of the Great Wall extending as far as the eye can see, cutting across mountains.
11. Happening cities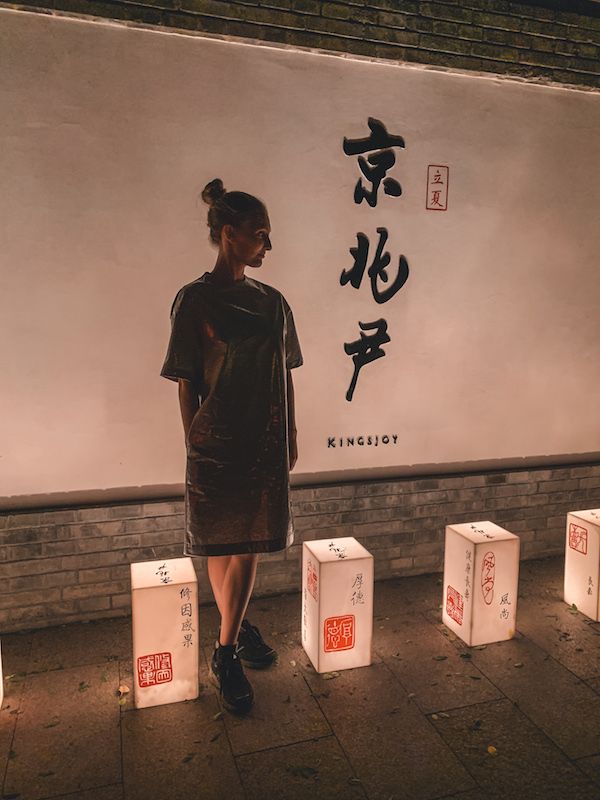 We found so many cool things to do from apartment bars in Beijing to jazz in Xi'an. The cities in China each have their own vibe. Beijing feels like the old money capital, more straight and narrow than Shanghai, which was more vibrant and had more Western influence.
Some of our top city experiences were:
Taking in the amazing architecture of the Beijing CCTV building at Migas Mercados rooftop restaurant & bar. Read: 24 hours in Beijing
Sampling Pu'er tea in a 1930s mansion at Da Ke Tang in Shanghai; careful not to spend $30,000 on the 100 year old stuff.
Taking in one of the best skylines in the world from Sir Elly's Terrace in Shanghai. It's best at night, but catch it before all the lights go out at 11PM.
Taking a break from Chinese cuisine at the 2 star Michelin Italian restaurant 8 1/2 Otto e Mezzo in Shanghai.
Listening to Jazz and grab a cocktail at Meeting Jazz Club in Xi'an
Try the world's first hamburger at Fanji Braised Meat (樊记腊汁肉) in Xi'an  
Having a cocktail in a DeVinci themed apartment bar (literally a converted apartment unit into a bar) in Beijing. Room 1116 in Tower 1 of the Yongli International Building.  
We hope you enjoy China as much as we did!
Planning a trip to China? Make sure to check out our 10 Day China highlights itinerary.