It's not uncommon to encounter mixed feelings towards Monaco. I can see why - it's extremely expensive and it's far from the most beautiful place along the Mediterranean coast with its dated apartment buildings scattered across the hillside. However, there are undeniably intriguing aspects that justify dedicating a day to exploring this unique destination.
Not only does a day in Monaco allow you to cross another country off your travel list, it also unveils architectural treasures and iconic places you won't see elsewhere.  
It's also fun to fantasize that you're a character in a James Bond film, considering it's been used as a filming location in these movies multiple times. Although, I'll confess that my motivation for having a one-day blowout came after seeing the Selena Gomez movie, Monte Carlo.
Monaco, famously deemed a "playground for millionaires", provides an insight into the high-flying lifestyle. From Porsche taxis to Ferraris making regular appearances in the streets, it's an intriguing and sometimes peculiar place to visit.
Our travel guide covers what to do in Monaco for a day, including the top things to do in Monaco, a one day itinerary, where to stay, and our best tips.
Outline: What to do in Monaco for a Day
Morning: Enjoy a seafront brunch and watch the mega-yachts.

Daytime: Explore Monte Carlo during the day and finish with afternoon tea at the glamorous Hotel Metropole.

Evening: Dress to the nines for a evening out, visiting Place du Casino at golden hour, the legendary Casino du Monte-Carlo, and a Gatsby-inspired jazz bar.
Disclosure: Some of the links below are affiliate links, meaning at no additional cost to you, we will earn a commission if you click through and make a purchase. We only recommend products or services we have used or that we believe will add value to our readers. Thank you for supporting us!
Best time to go to Monaco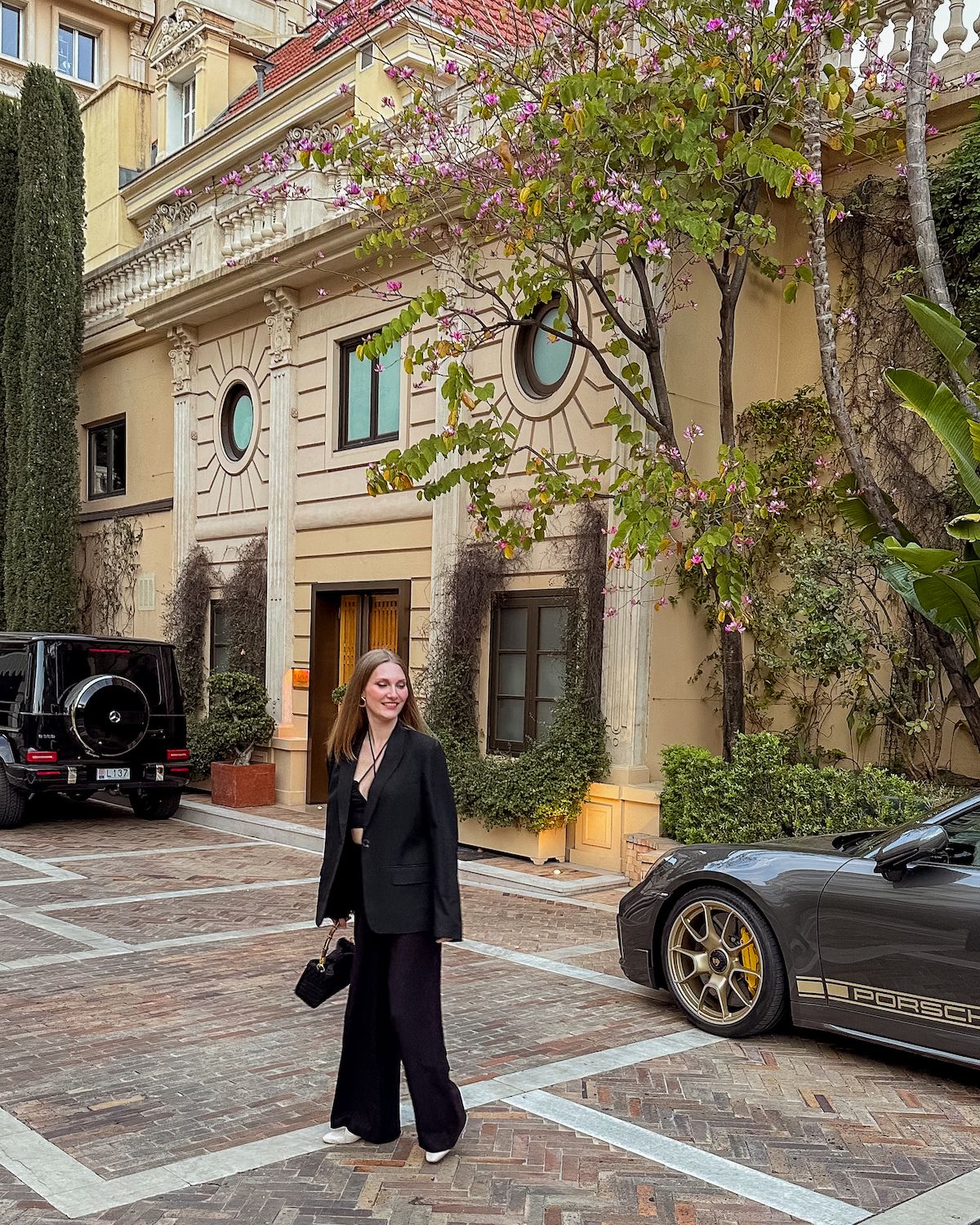 Monaco can be visited all year round, however hotel prices peak from May - September and its extravagant allure fades during colder months from November to March. We recommend visiting during end-of-April to beginning-of-May or October for pleasant weather, better hotel prices and less tourist crowds. We travelled there at the end of April.
Getting to Monaco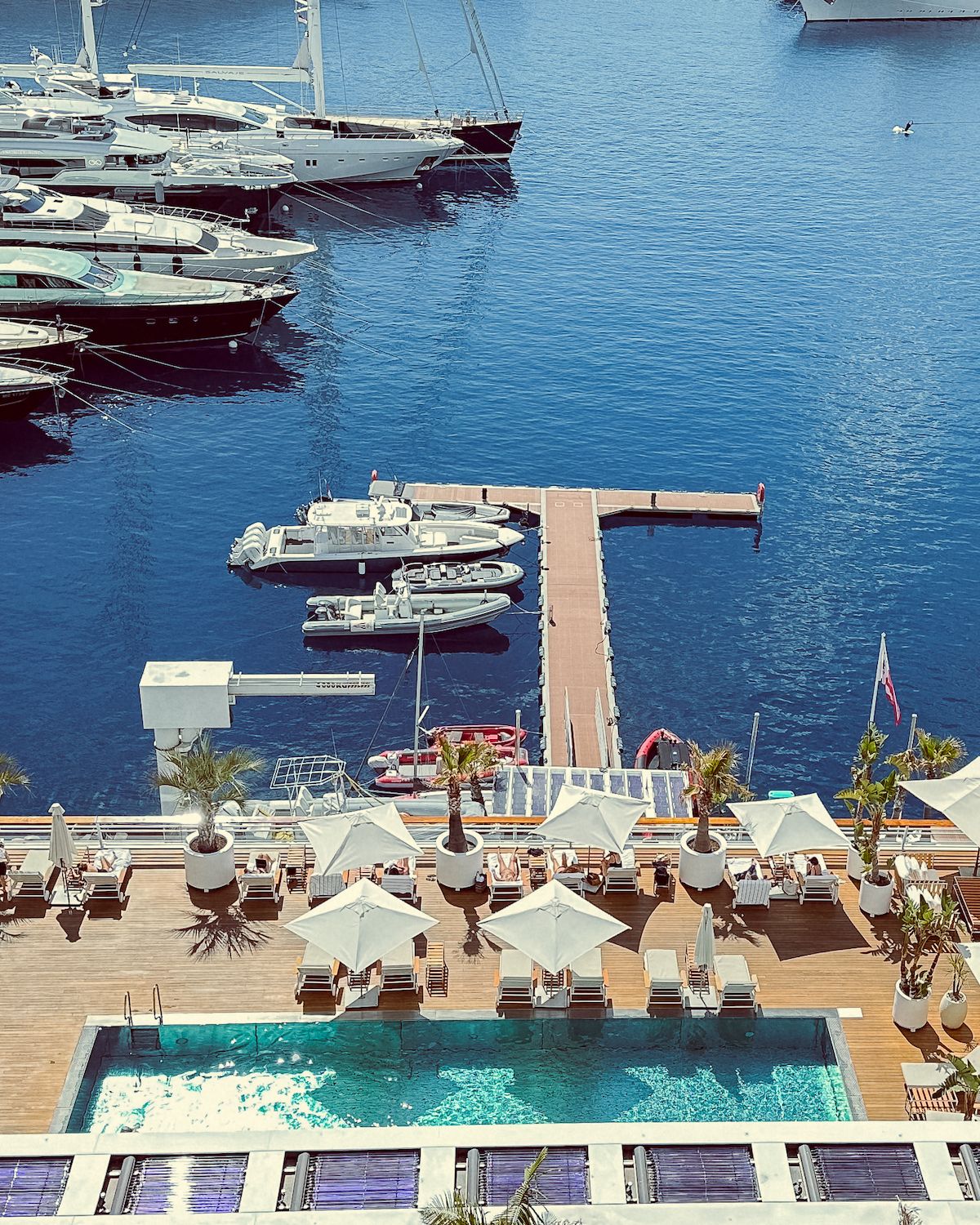 Taking the train is the cheapest and most convenient way to get to Monaco. The train system is excellent in the South of France.
We drove there and it was a bit stressful
with traffic and tunnels that can take you in multiple directions. Also, you will have to pay for parking in the city.
Traveling from Saint Tropez?
This is one area of the South of France that doesn't have train access. We recommend renting a car if you plan to visit Saint Tropez and either dropping it off in Cannes if you plan to visit that city, or drop it off in Monaco if you plan to head straight there. 🚗
Compare car rental rates
.
Staying in Nice?
If you would rather stay in Nice for the night, another option is a
scenic round-trip ferry
from Nice to Monaco. The caveat to this however, is that you have to leave Monaco by 5 PM.
Where to stay in Monaco for one day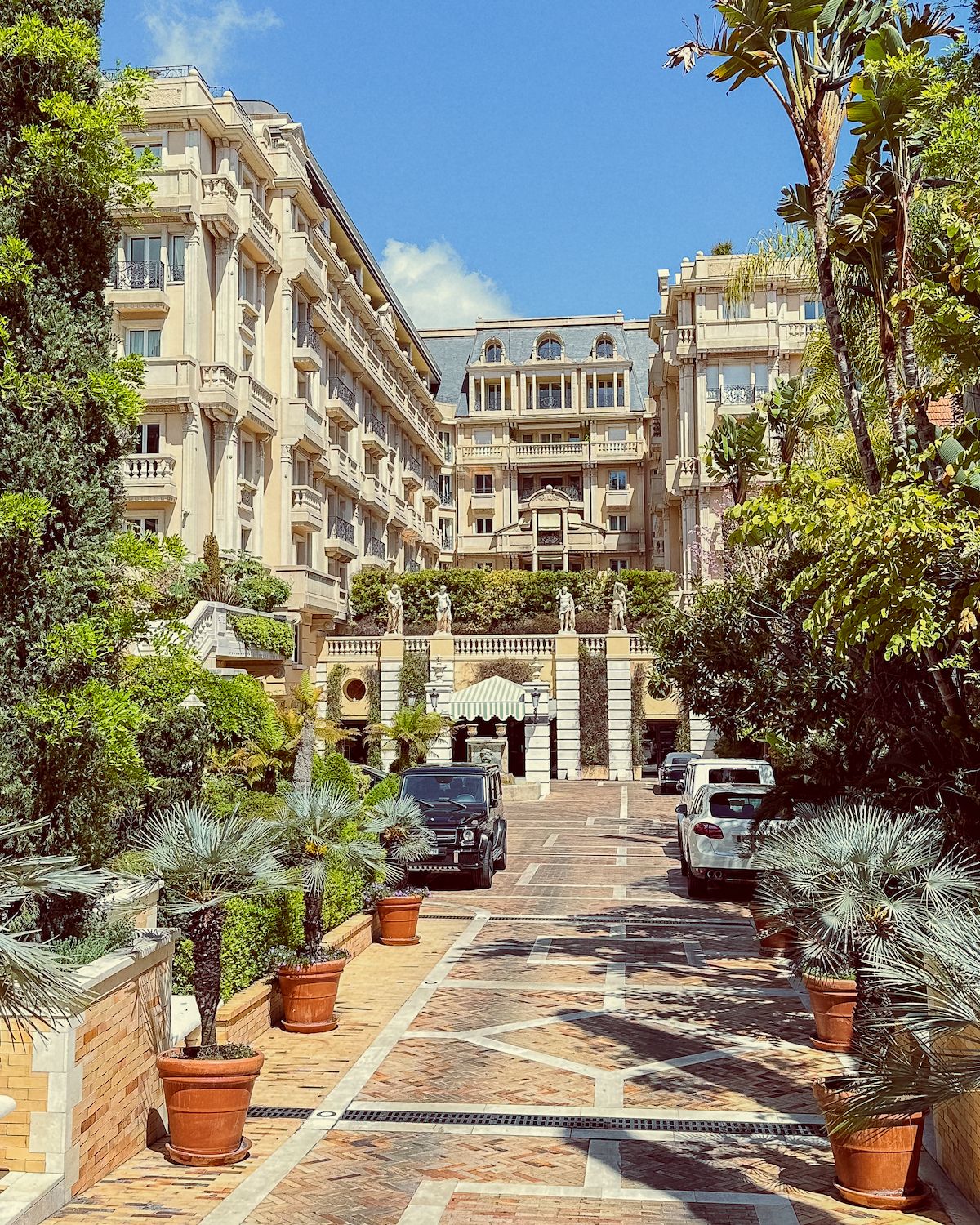 Since you are only in Monaco for 1 day, we recommend staying somewhere within walking distance to Place du Casino in the district of Monte Carlo, as this is where most of the best sights are.
🛏️
Browse more stays in Monaco
✔
Top Tip:
If you're on a tight budget, our best tip is to stay in the charming seaside city of
Menton
, that's only a 11 minute train ride away.
Is one day enough in Monaco?
Yes, we believe so! We were there for just one night and it felt like we saw everything we wanted to. The country is tiny, so sights are close together. Since it's so expensive, one day was perfect for us.
Top Things to do in Monaco in one Day
Enjoy brunch at Fairmont Monte Carlo with seafront views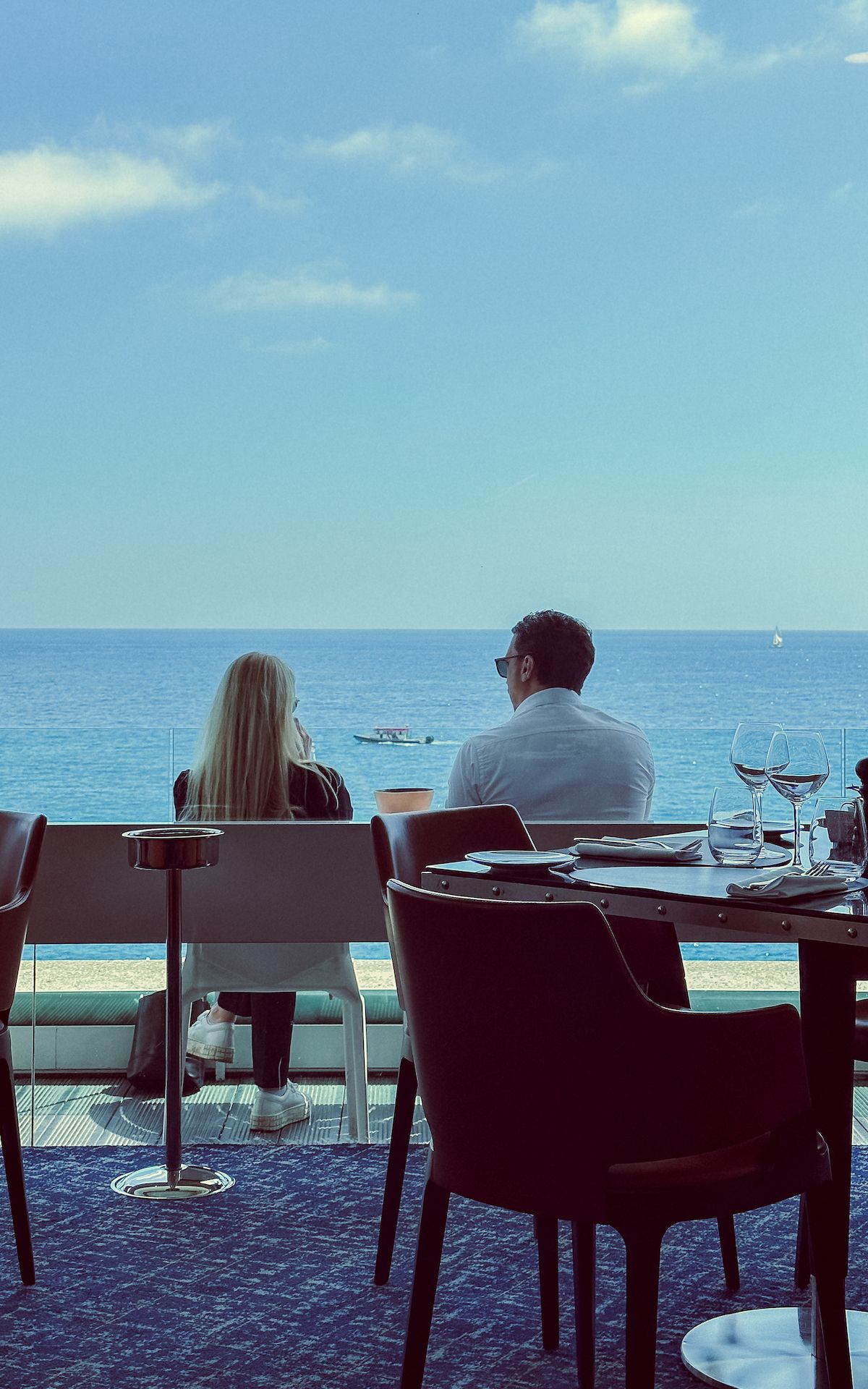 Start your day with brunch at Lobby Lounge Restaurant & Bar in the
Fairmont Monte-Carlo Hotel
. The restaurant serves Mediterranean cuisine with spectacular views overlooking the sea.
Sit on the small terrace outside and watch the yachts come and go from Port Hercule.
Walk along Port Hercule during both day and night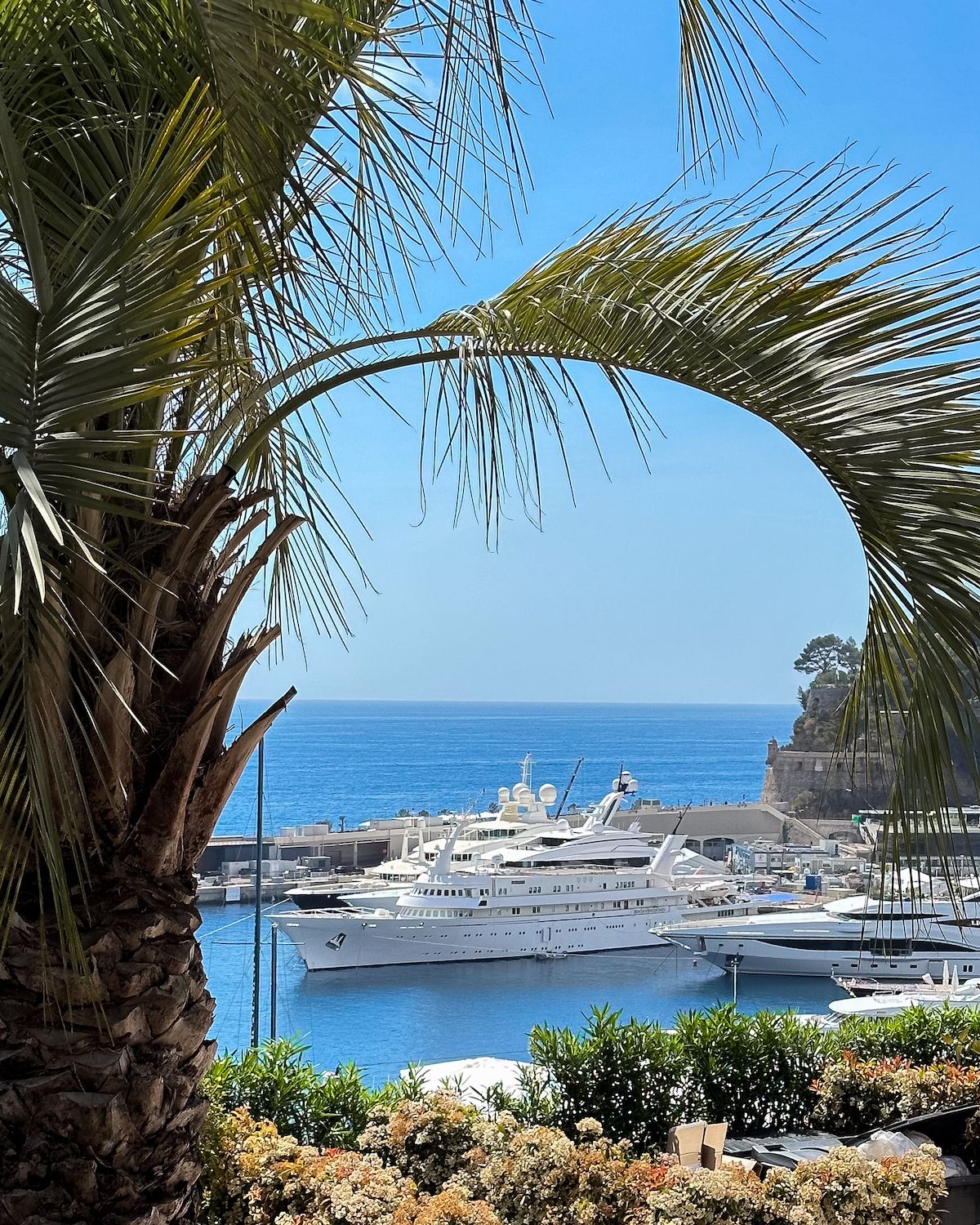 At Port Hercule you'll find yourself in the company of some of the grandest yachts in the world. The natural harbour was used by the Romans and the Greeks and today attracts massive yachts to stay in its deep waters.
Walk the boardwalk during the day to see the bay shimmer in Mediterranean hues and see how it transforms by evening with the yachts' illuminating presence.
✔ Top tip: at night it's a unique vantage point to see what the mega-yachts look like with their lights on.
Enjoy Afternoon Tea at the glamorous Hotel Metropole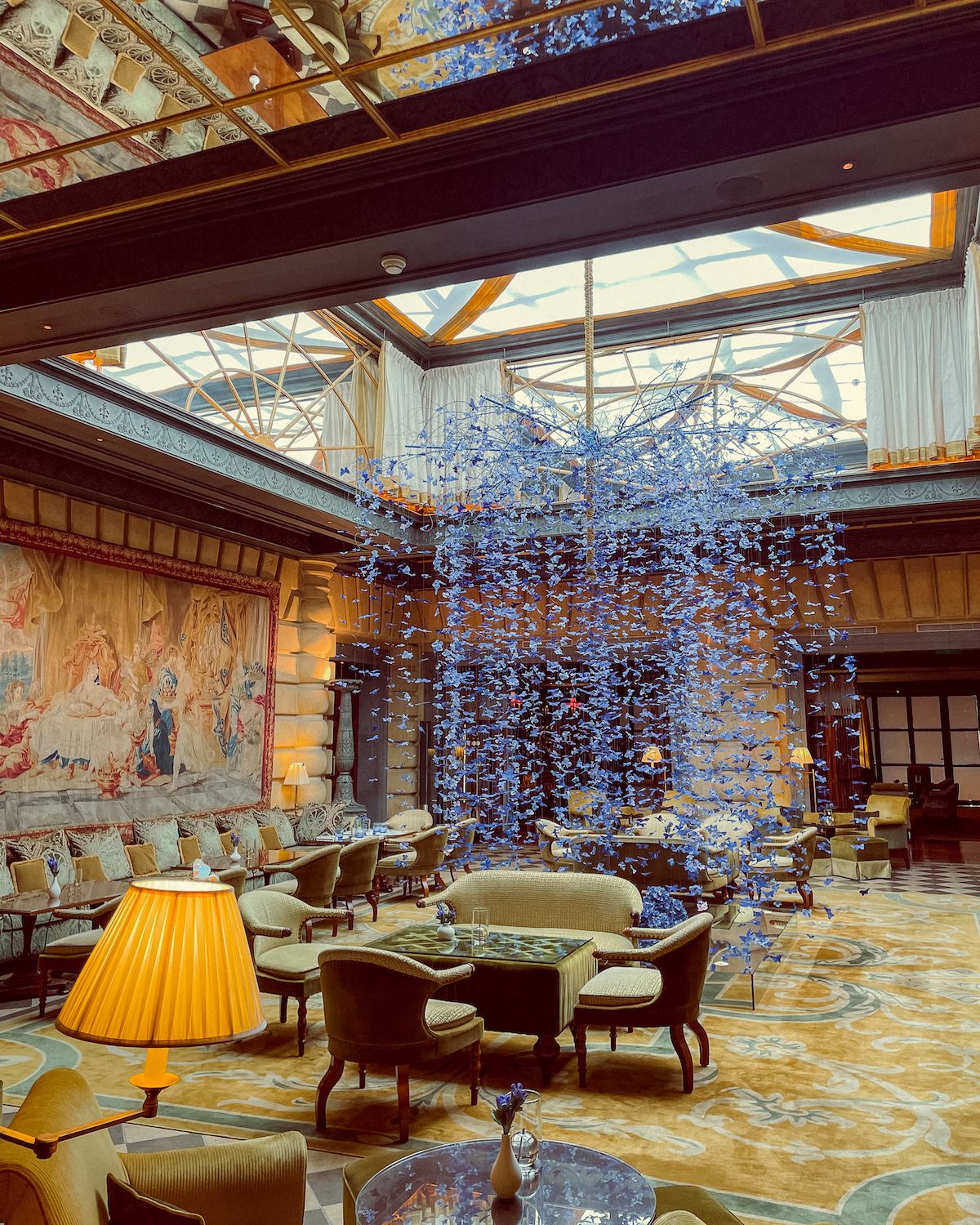 Indulge in an afternoon tea experience at Lobby Bar in the iconic Hotel Metropole, dating back to the late 19th century.
As you step through the grand entrance, you'll be enveloped in the charm of its neo-classical architecture. The hotel's facade, adorned with intricate details and elegant balconies, evokes a sense of timeless glamour that has attracted celebrities and dignitaries over decades.
Book a walking tour of the entire Formula 1 Monaco Track
If you're a fan of watching the Monaco Grand Prix, walk the entire Formula 1 Track on a guided tour.
Learn about the track's history and interesting stories while walking the 3.3 km track. See more walking tours through
Viator
or
GetYourGuide
. We like how most activities have free cancellation up to 24 hours in advance.
Dress to the nines for an evening out in Monte Carlo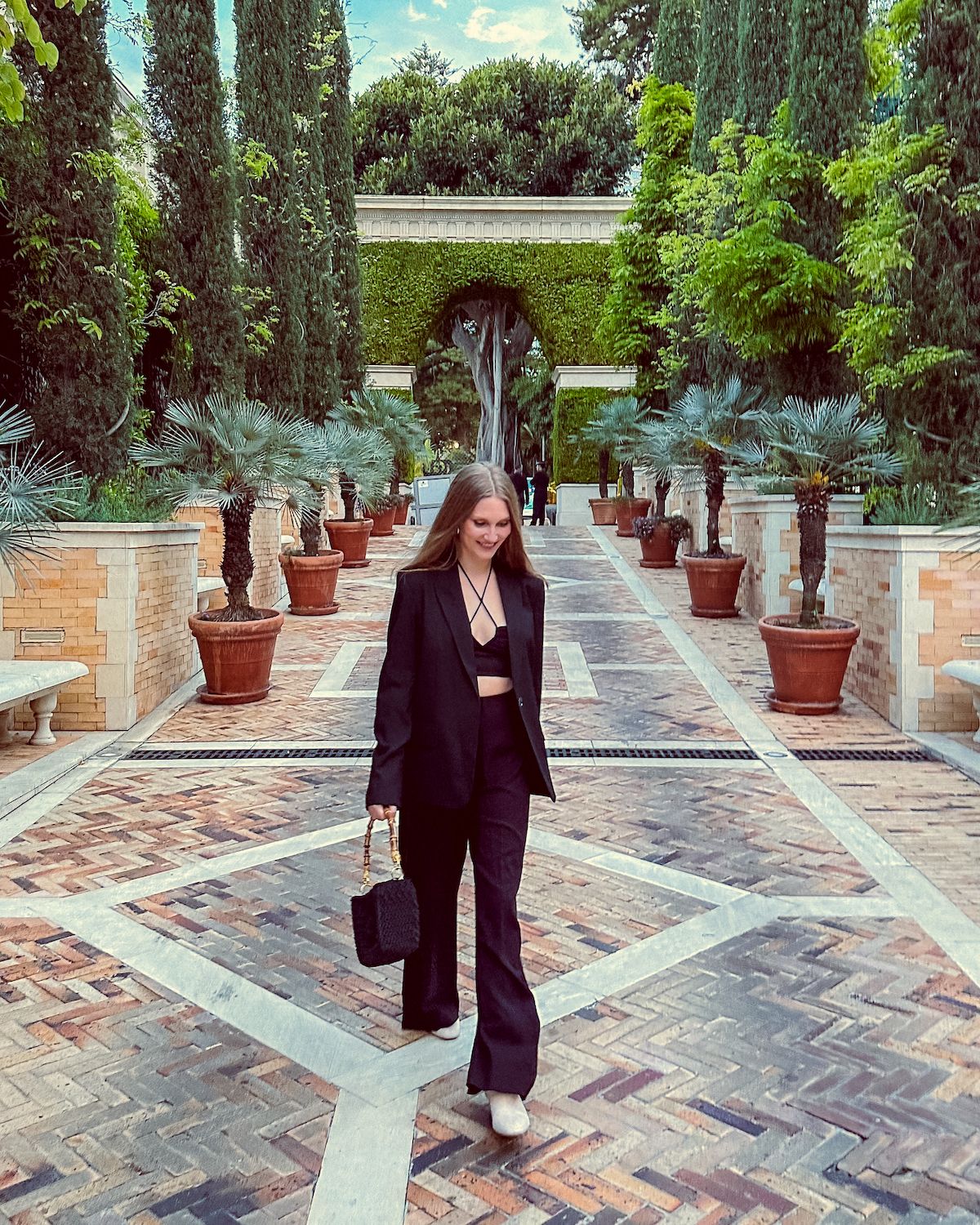 Put on a fabulous outfit for your evening out that complements the opulence and elegance of Monte Carlo. The famous district is one of those places where you can dress as glamorous as you want.
Walk around Place du Casino plaza at golden hour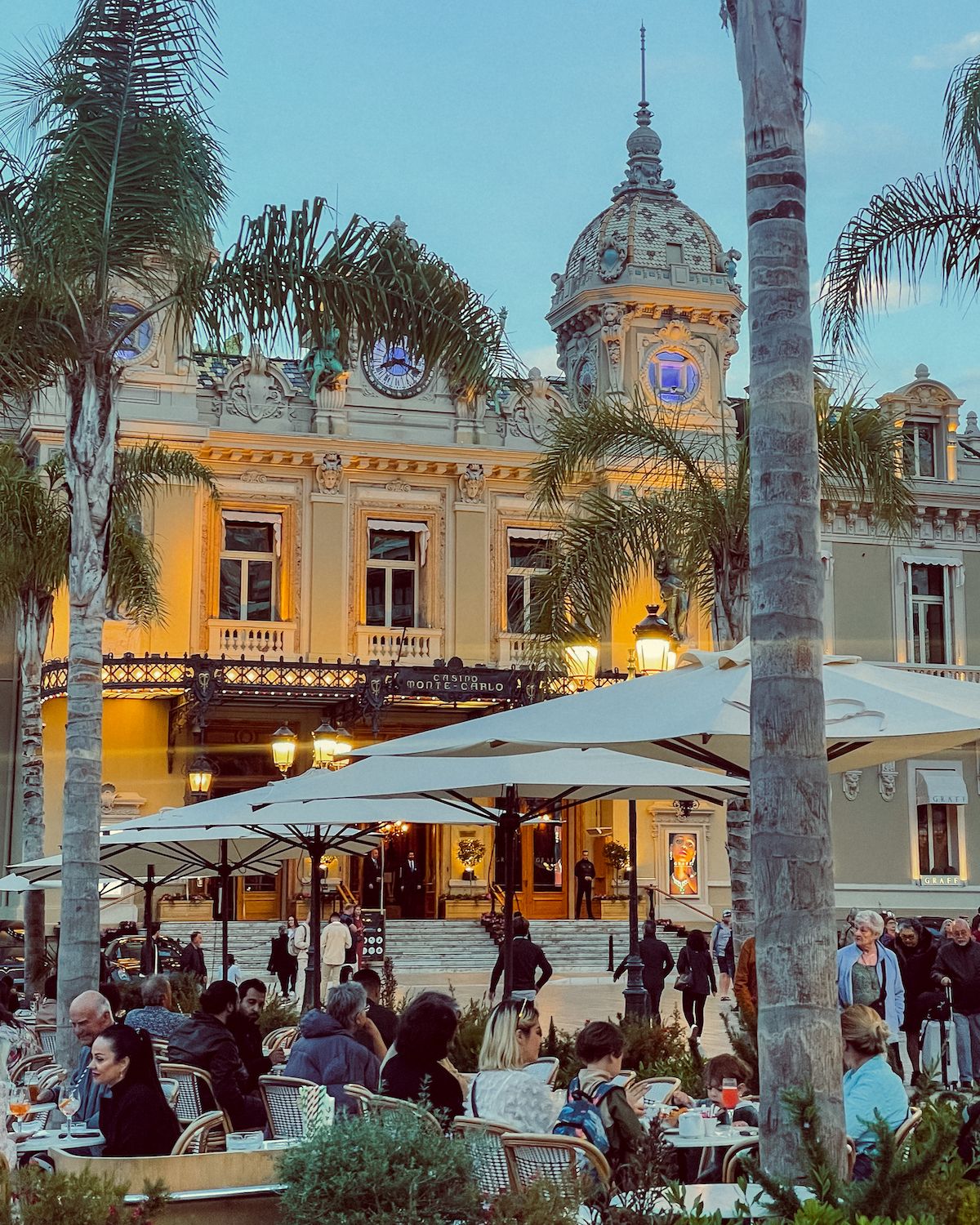 See two of Monaco's most famous landmarks, Casino de Monte-Carlo and Hotel De Paris, light up at golden hour.
Place du Casino is one of the best spots in Monaco to take a picture in your fabulous attire. The two Beaux-Arts style buildings are the perfect backdrop.
🥔 🔎 Fun fact: Hotel de Paris and Casino de Monte-Carlo were used as filming locations in two James Bond movies
Listen to live jazz in the 1920s-inspired Le Bar Americain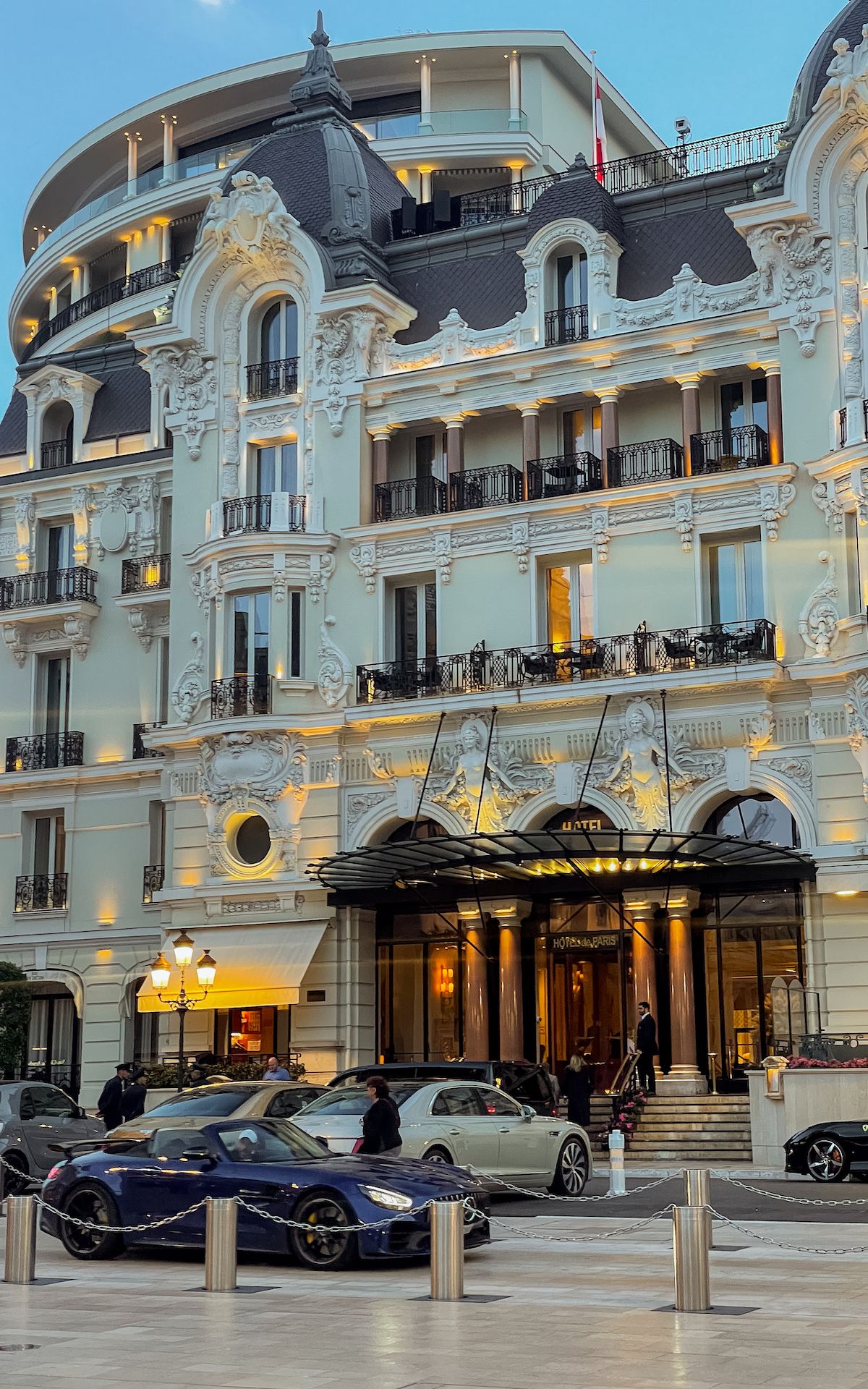 Immerse yourself in a world of timeless elegance at Le Bar Americain in the legendary Hotel de Paris. Sip cocktails, share bar snacks and listen to live jazz in the Great Gatsby-inspired space. Le Bar Americain attracts stylish guests and socialites. While it's a splurge, its fusion of history, design, and luxury is a quintessential Monaco experience. See their live music program.
🥔💨 Burnt Potato: We also checked out a few other popular bars, like Buddha Bar and Sass Cafe. They had an impressive interior, but were very expensive and overrun by businessmen you would see in The Wolf of Wall Street, if you catch my drift.
People-watch at Casino de Monte-Carlo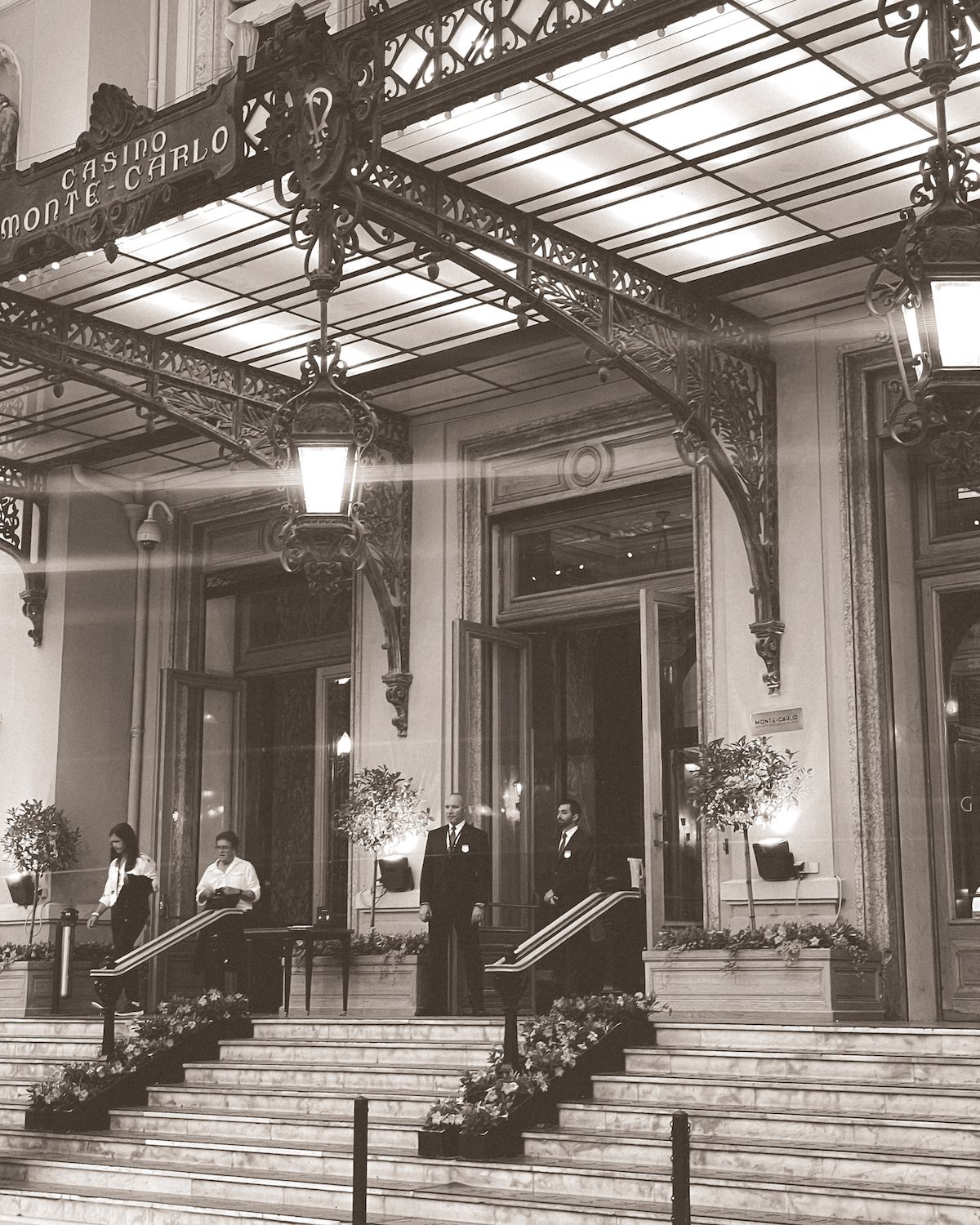 Transport back in time to the Bell Epoque era at Casino de Monte-Carlo, famously used in scenes of the James Bond movie, GoldenEye. One of its allures is its restriction on pictures indoors, enhancing a sense of exclusivity once you're within its walls.
The setting starkly contrasts what you see in Vegas, with its hushed and tense atmosphere and impeccably dressed gamblers. Its grand interior is a sight to see in itself with its grand atrium, giant chandeliers and luxurious details. Our best tip is to lounge on the couches with a glass of Champagne or Prosecco and enjoy some leisurely people-watching.
Note: the fee to enter Casino de Monte-Carlo is 18 Euros per person. If you stay at a luxury hotel like Hotel Metropole, it usually comes with free passes to the casino.
Monaco One Day Itinerary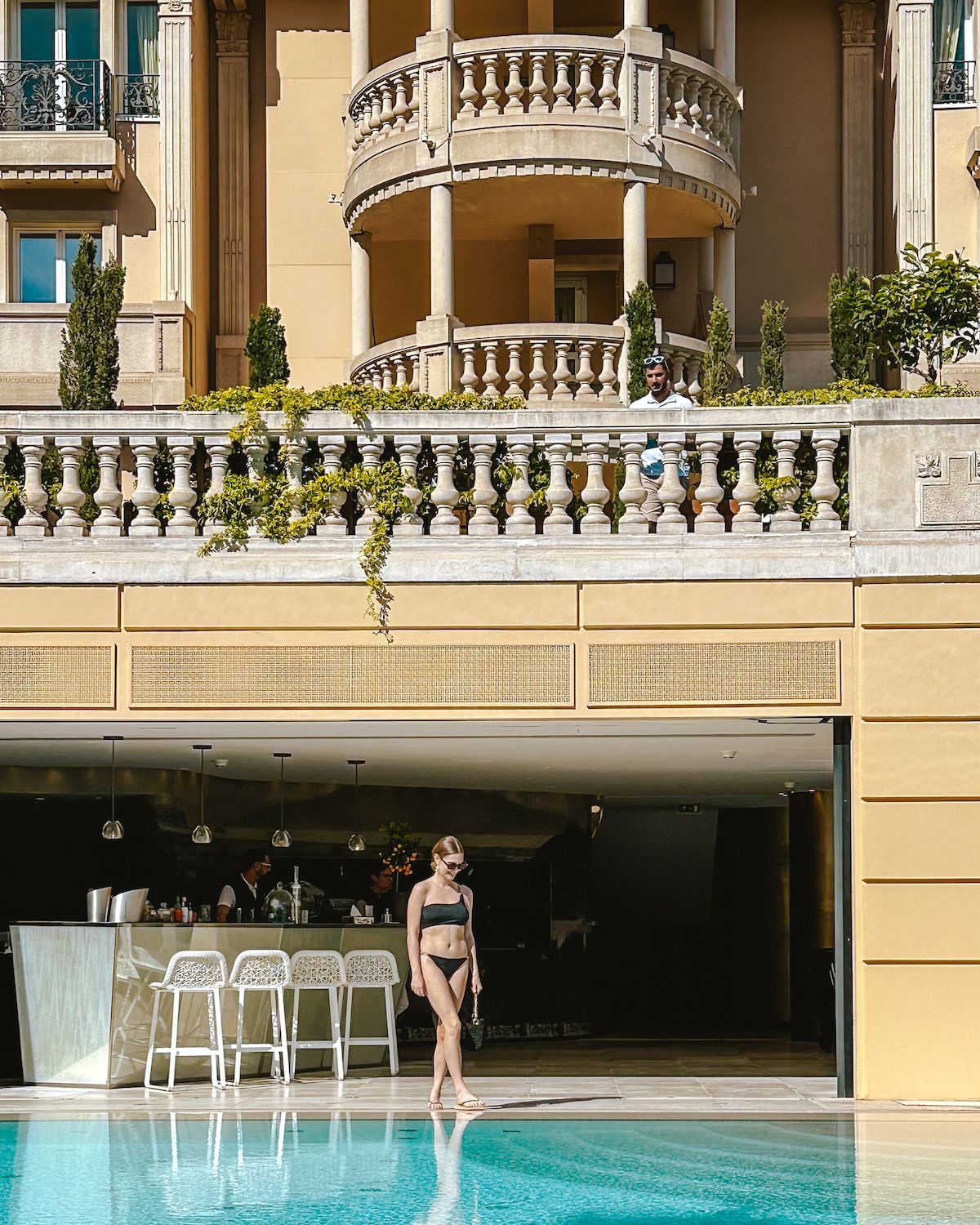 Morning
→ Drop off bags at hotel
→ Savor brunch at Fairmont Monte-Carlo with seafront views
Daytime
→ Walk along Port Hercule to see the mega-yachts
→ Option 1: Unwind at your hotel and use the amenities
→ Option 2: see another sight, such as the Prince's Palace of Monaco, walking tour of the F1 track, car collection of the Prince of Monaco, or Musee oceanographique de Monaco.
→ Enjoy Afternoon Tea at the glamorous Hotel Metropole
Evening
→ Dress to the nines for an evening out in Monte Carlo
→ Walk around Place du Casino plaza at golden hour
→ Listen to live jazz in the 1920s-inspired Le Bar Americain
→ Walk along Port Hercule to see how it transforms by night
→ People-watch at Casino de Monte-Carlo
Our Top 5 Monaco Tips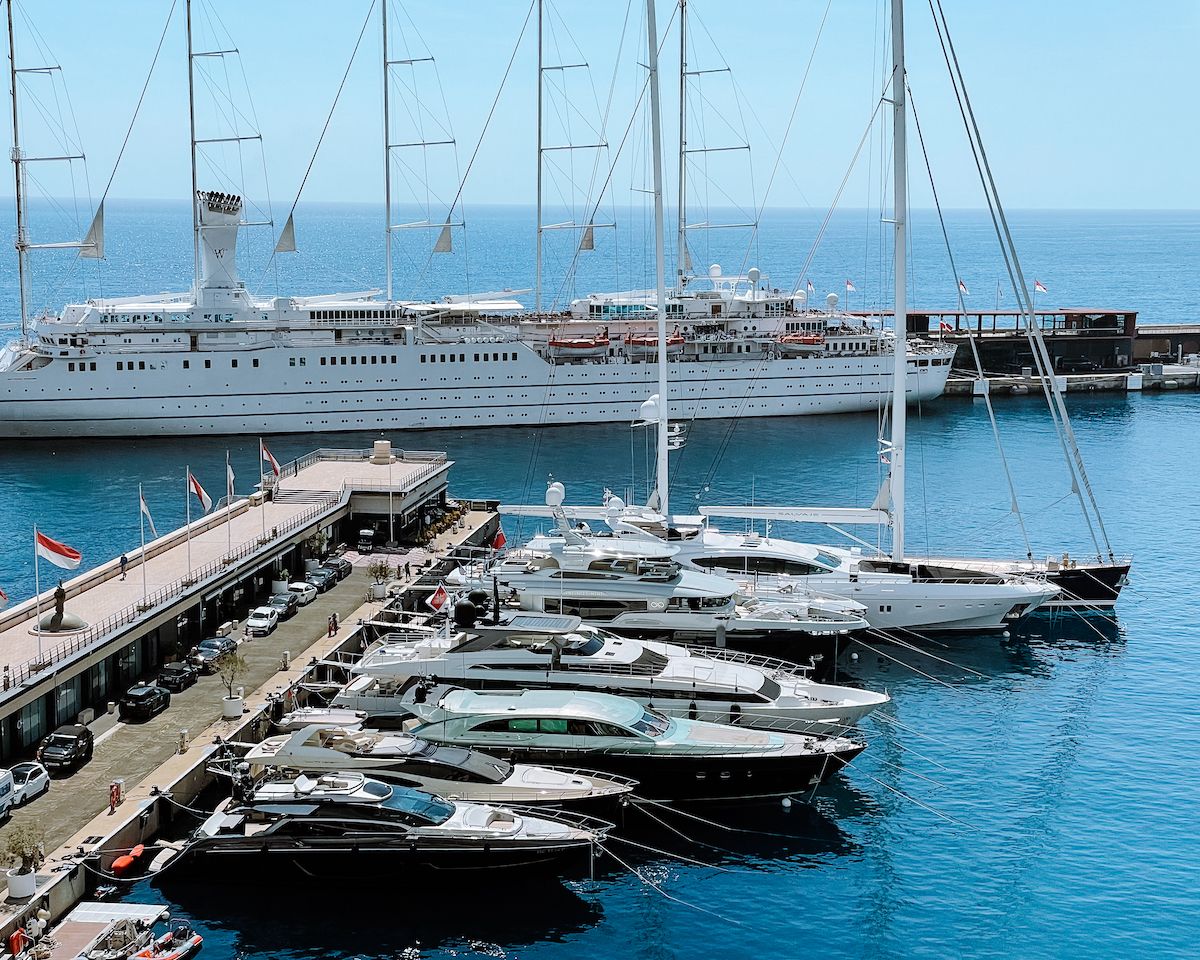 Be wary of expensive taxis - especially if they pick you up from hotels. Our driver told us it was a "standard hotel pick up rate" and charged us a whopping 30 Euros for a 5 minute drive to the train station! We tried to negotiate, but he wouldn't budge because we had no change!
Watch the James Bond movie, GoldenEye, before you go. It was extra fun seeing sights in Monaco after seeing them in the movie.
To save on hotel prices, avoid travelling from May - September. If you're on a tight budget, stay in the seaside city of Menton, just a 11 minute train ride away.
If you're not a gambler, buy a drink at Casino de Monte-Carlo and sit on one of the couches to watch the action.
Take the train to Monaco. Driving can be stressful and parking is expensive.
Enjoy your one day in Monaco!
Combine Monaco with a trip to the serene countryside of Provence. See our 4 Day Provence Itinerary.
---
Get started on booking your trip to Monaco
---
Save and pin this Monaco one day itinerary for later: