If you're looking to hit the major sites of Paris without waiting in long lines and to explore a new angle of the city, our one day Paris itinerary is for you. We have created this itinerary for those who are short on time and wish to see the highlights of Paris in a day.
One Day in Paris Overview
How to spend a day in Paris
Morning: Breakfast at a Parisian Cafe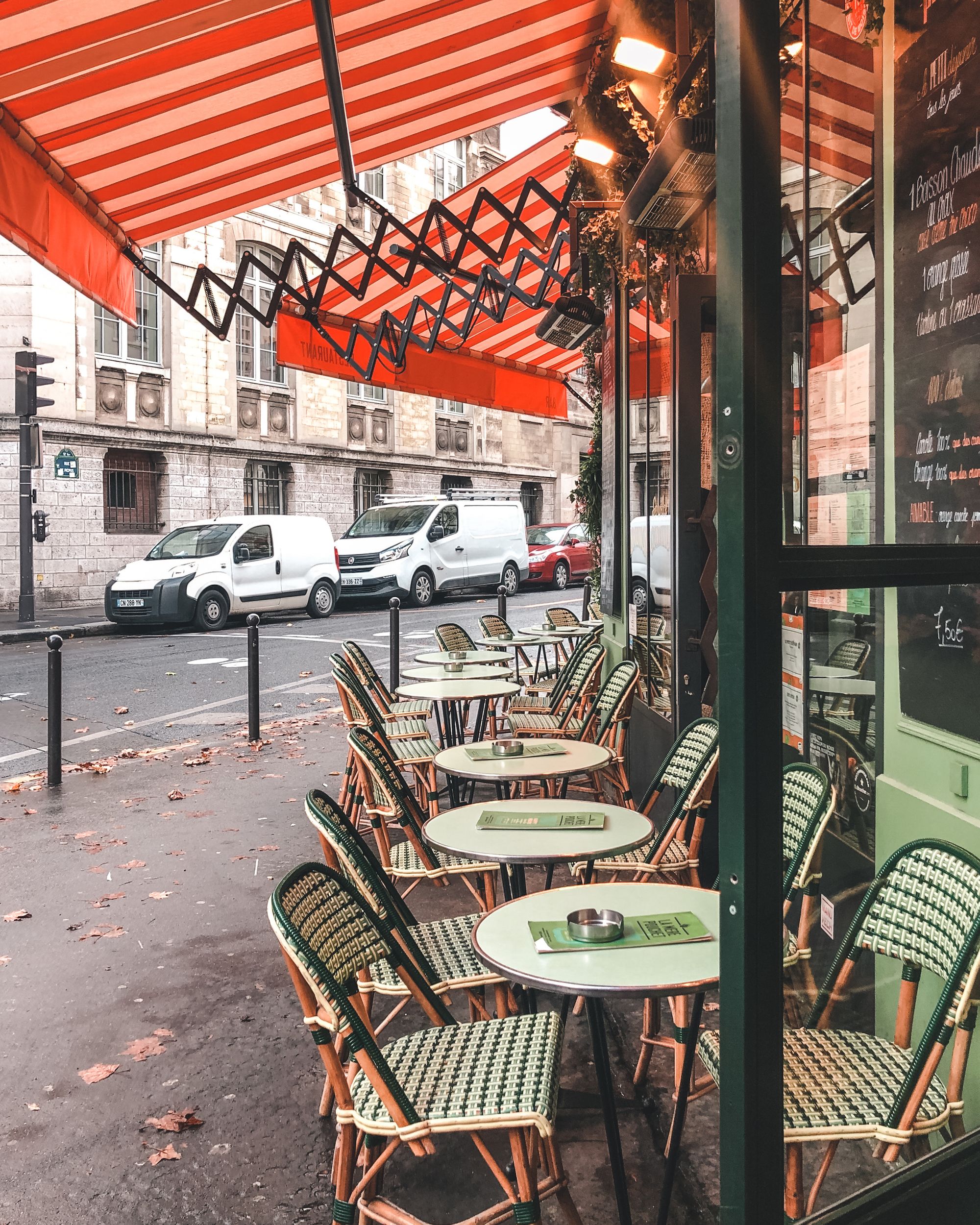 We started our morning off at a cafe close to our hotel and enjoyed an oven fresh baguette with butter, orange juice and a cappuccino. Grab a seat outside, face the street and watch the world go by.
Daytime: Walk the Promenade Plantée & see the Eiffel Tower from Trocadéro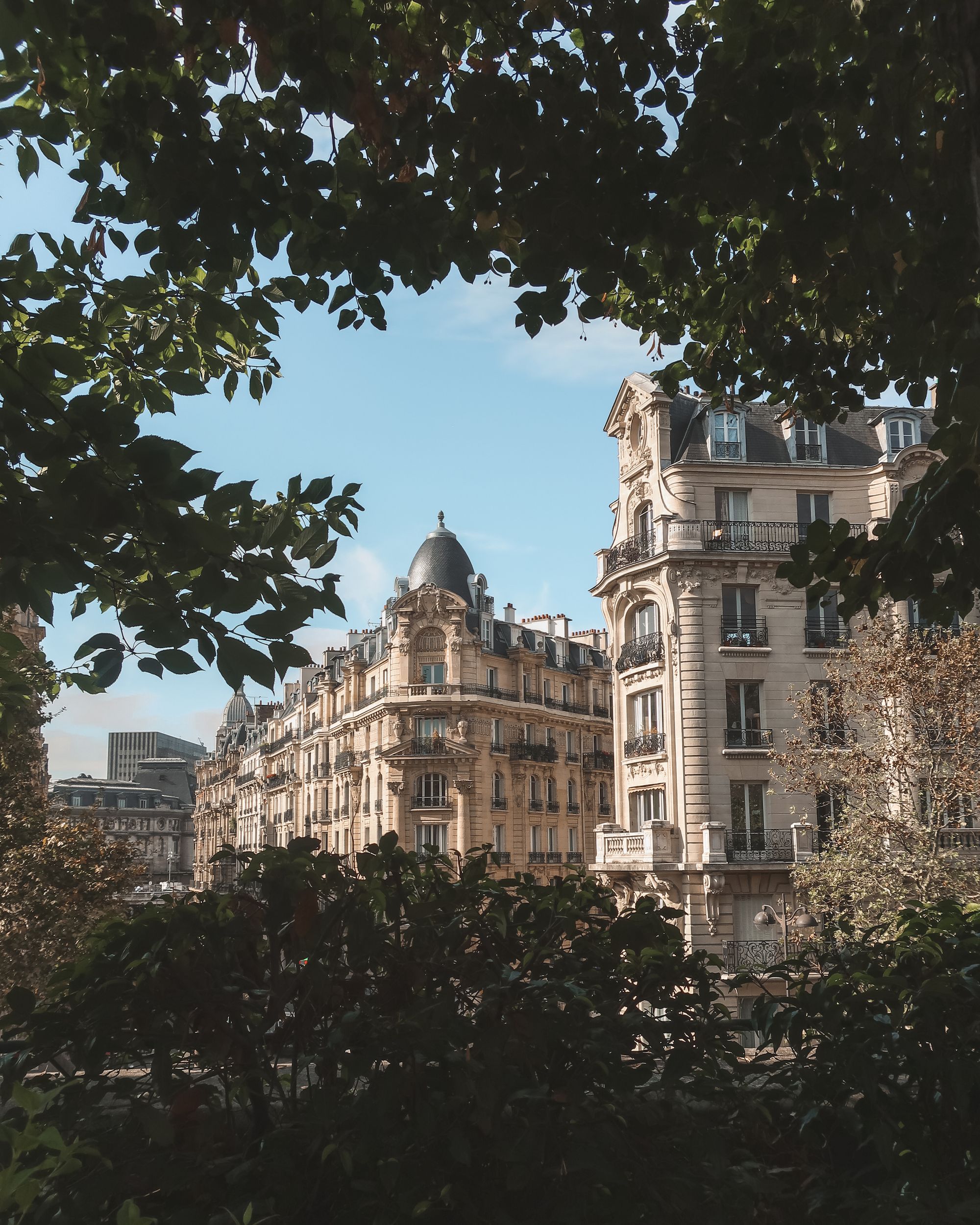 We walked the Promenade Plantée, a 4.7 km elevated parkway through the city, which we think is one of the best kept secrets in Paris. We started at the metro Bel Air entrance point and ended at Bastille. The walk is a quiet break from the busy streets and has wonderful shade. You will mostly see locals walking or going for a run.  
We continued to Île Saint-Louis, an island on the Seine river filled with boutiques, cafes and restaurants. We stopped here for lunch and some delicious gelato.
From there, we waded through the hordes of people at the famous Notre Dame cathedral. Although very touristy, you must see the architecture of the church from the flying buttresses to the creepy gargoyles on the side. The gargoyles have two purposes. First, to project rainwater away from the building and second, to protect the church from evil or harmful spirits.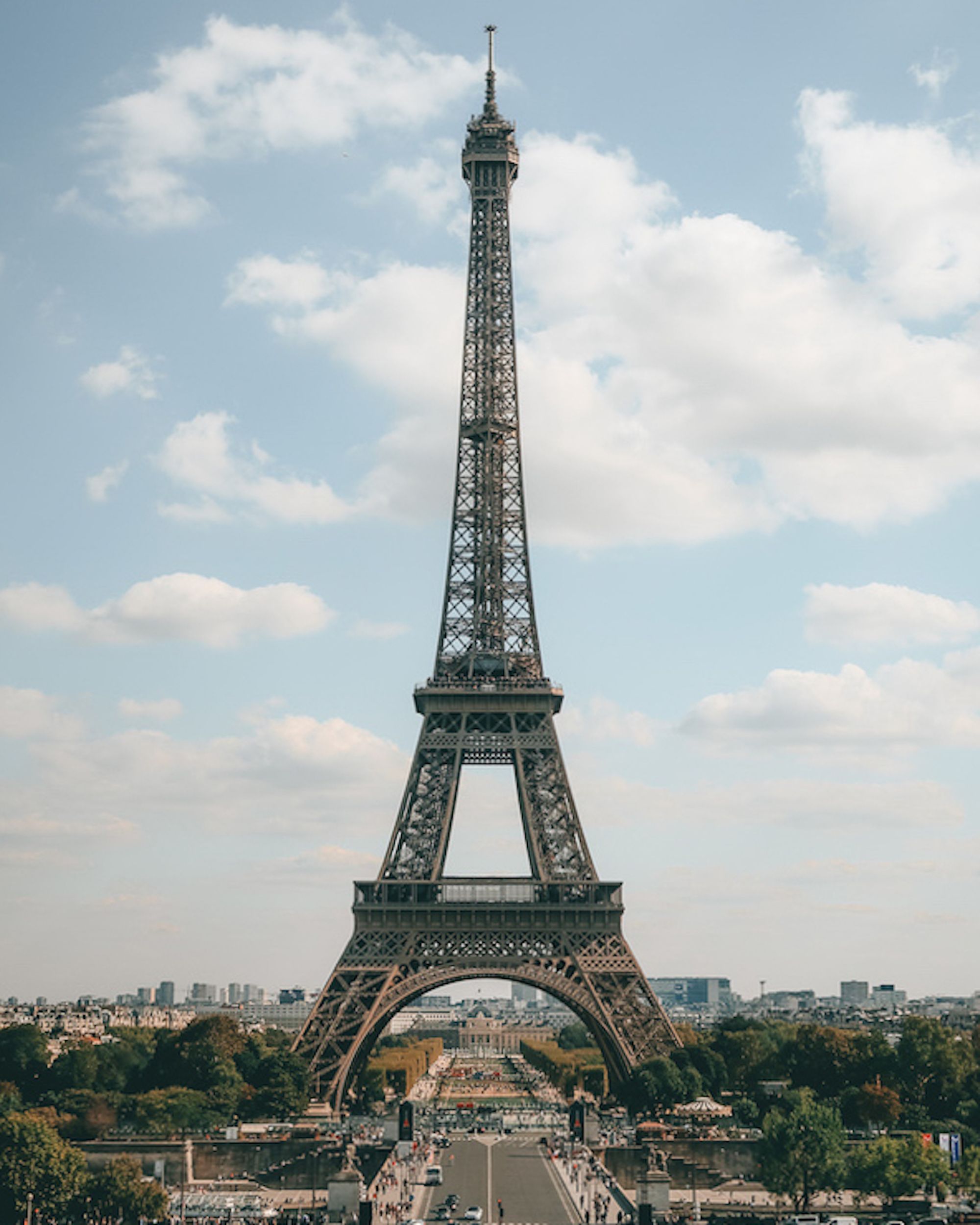 Next, we hopped on the metro to Trocadéro for one of the best views of the Eiffel Tower, day or night. It's the same view as the famous picture of Hitler posing with the tower after occupying Paris in 1940.
Evening: People watch at Montmartre & keep the night going at a hips locals spot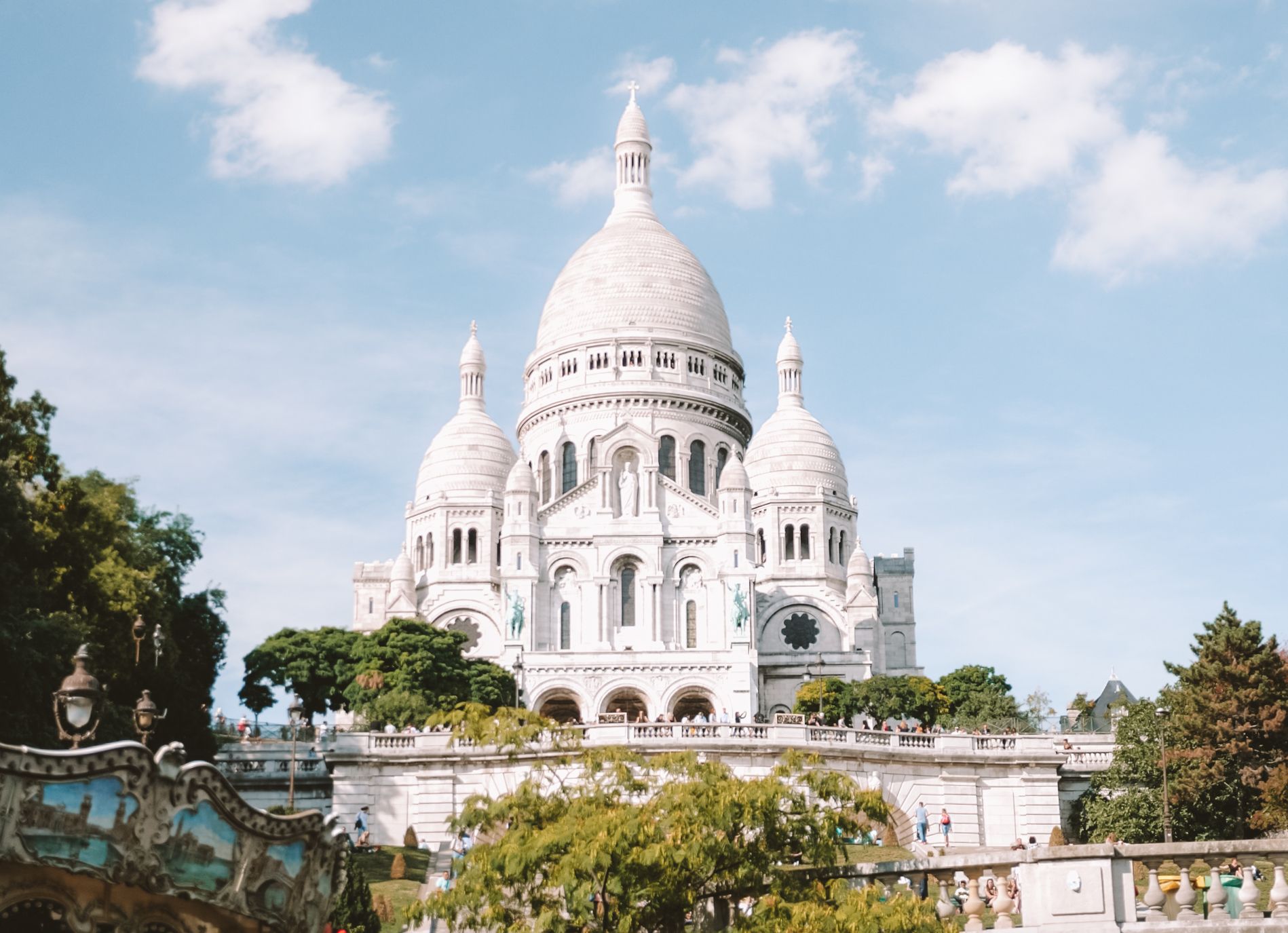 After admiring the Eiffel tower, we hopped back on the subway to Montmarte. The large hill in Paris was formerly a bohemian district home to every type of creative artist in the 19th and 20th century. Picasso,  Monet, and Vincent van Gogh lived and painted here! Today it's touristy, but it has a lot of charm you don't want to miss.
We climbed up the stairs and walked through the cobblestone streets in the former artists' district. We found the perfect seat at an outdoor cafe to drink Aperol Spritzes, eat dinner and relax. It's the perfect people watching spot. Try a game when you see a tour guide holding up their flag: "What country is the tour group is from?".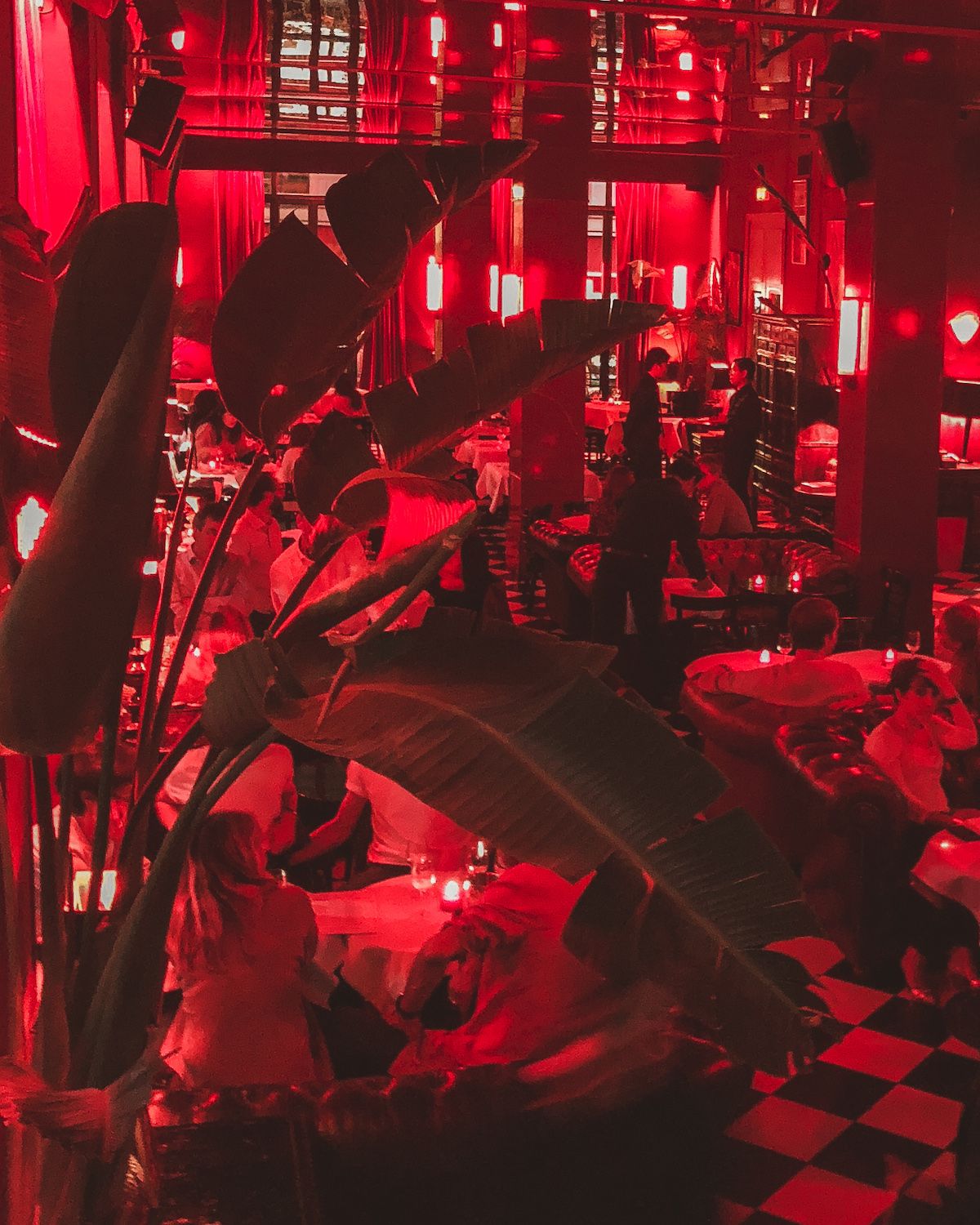 Once finished, we caught a view of the glimmering Eiffel Tower on our way back down the steps. We jumped on the subway and got off at Bastille to keep the night going at Le China, a hip locals' spot.
Le China is a dimly lit lounge with red lights and a sexy vibe. People are well dressed here and the cocktails are immaculate. Upstairs is more relaxed with midcentury cocktail piano, while downstairs gets a bit more lively. We also nibbled on an order of chicken spring rolls and could not stop ourselves from ordering another.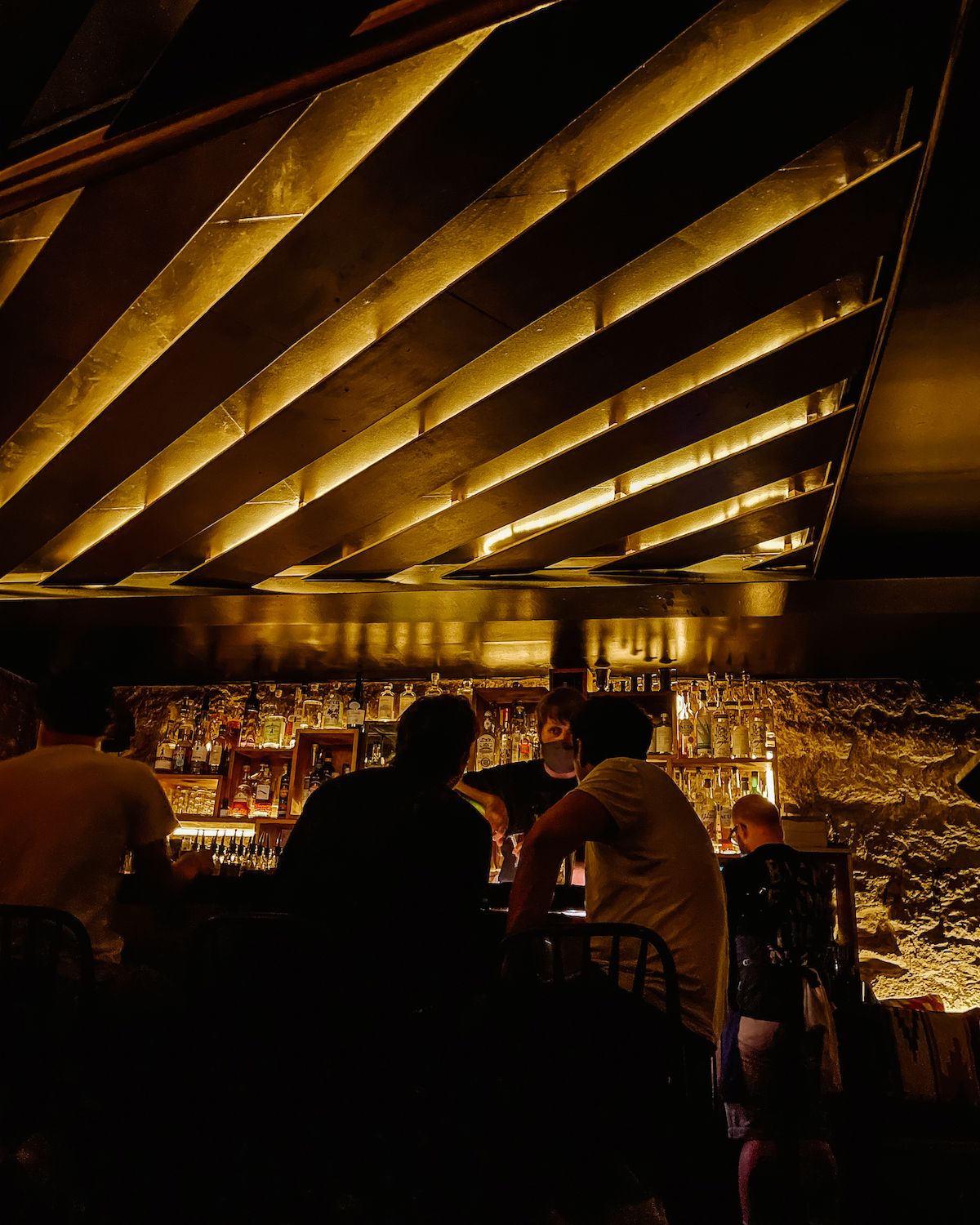 Another great option is to have a night out in Le Marais, a buzzing neighbourhood that is one of Paris's oldest neighbourhoods. Here you will find trendy bars and restaurants filled with fashionable locals sitting at outdoor tables. For tasty bites and drinks, eat at Le Mary Celeste, a hot spot that serves creative small plates. Afterwards, go for well-crafted cocktails at Candelaria, a speakeasy located in the back of a taqueria. Once you walk down the stairs you will be greeted by a cozy and dimly lit space.
If you're looking for a way see to the sights, the people living there and the people visiting there, this is a great way to spend a day in Paris. No museums required!
Planning a trip to France? Check out our Cap-Ferret travel itinerary of France's chic and relaxed beach town.
Save and pin this One Day Paris Itinerary for later: