---
What's Groovy

⤞ Taking part in an authentic country-western experience founded in 1912
⤞ Cheering on the best cowboys and cowgirls at the largest rodeo competition in the world
⤞ Testing your skill with the mechanical bull
---
1. Find some cowboy/cowgirl attire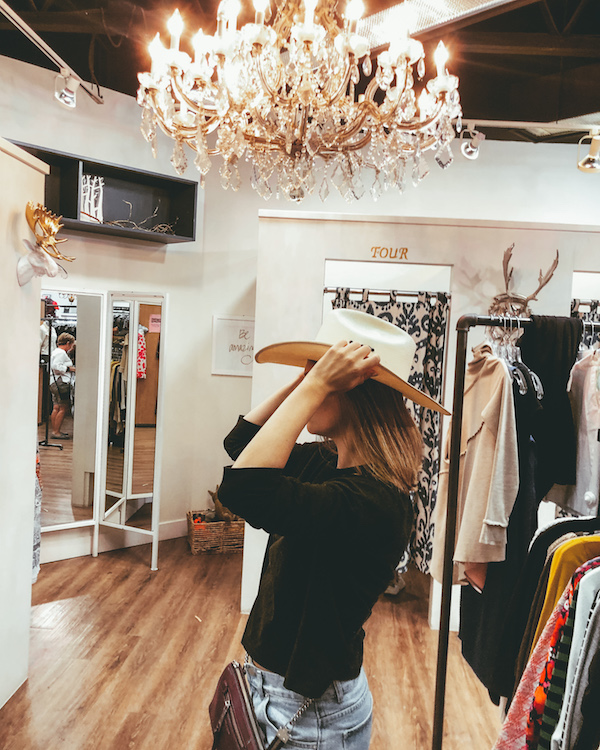 We find a great deal of joy in dressing up for an experience. You can buy all the western gear at the Calgary Stampede you need, but we hit up a couple consignment stores in Calgary to save a few bucks and find unique pieces. Expressions Consignment and Man of Distinction had everything we were looking for. If you can't make it to a consignment store there is a full selection of reasonably prices cowboy hats at the Calgary Stampede grounds. It's important to get the right size, put it on and flick up the brim at the front; it's too small if it easily comes off you head. I paid $25 for my hat.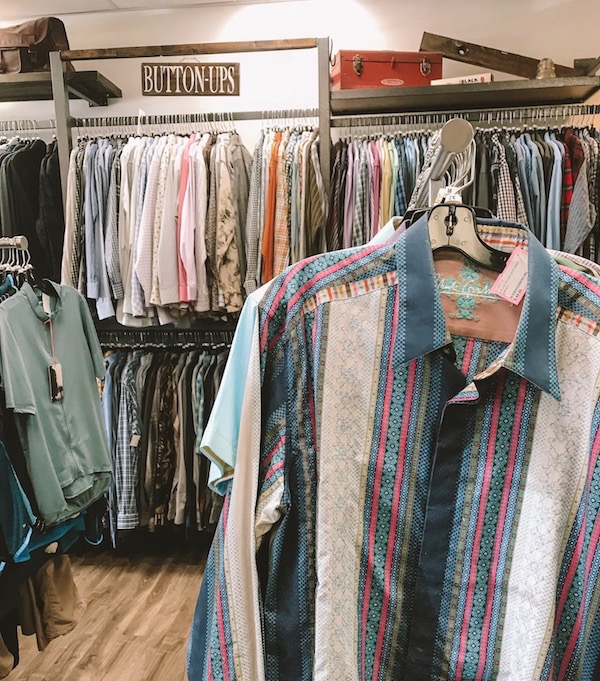 2. Buy rodeo tickets in advance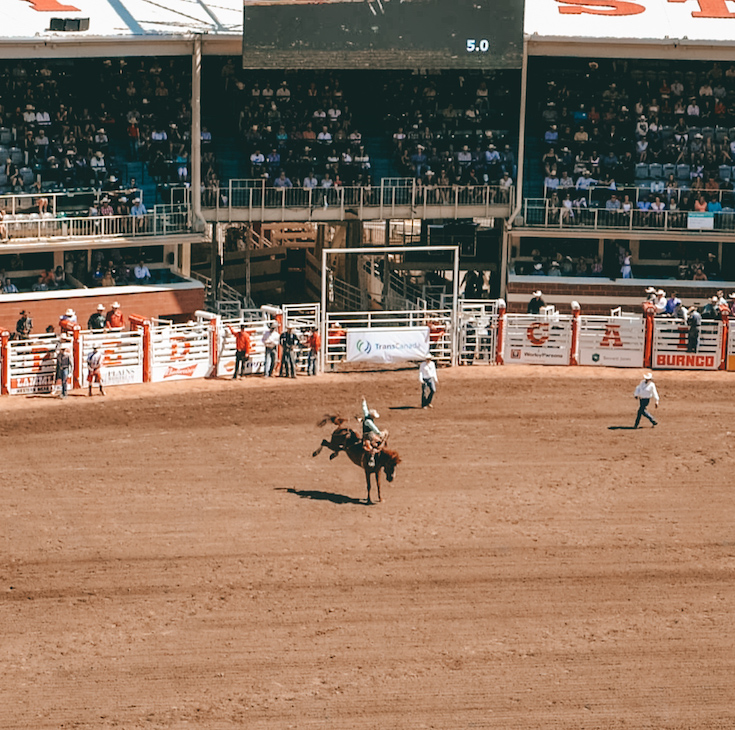 Our favourite part of the Calgary Stampede was the rodeo. It was wild and rowdy! We saw saddle bronc, bareback riding, steer wrestling, tie-down roping, barrel racing, and bull riding competitions. The best riders from all over the world come to the Stampede for this annual event. We avoided the heat by pre-purchasing tickets located in the shade of the grandstand and enjoyed some caesars. For those of you not familiar with a caesar, it was created in Calgary and consists of vodka, Worcester sauce, tabasco and a clam/tomato juice mix. It sounds weird but is savoury, delicious and often consumed Sunday mornings at breakfast!
3. Have fun on the grounds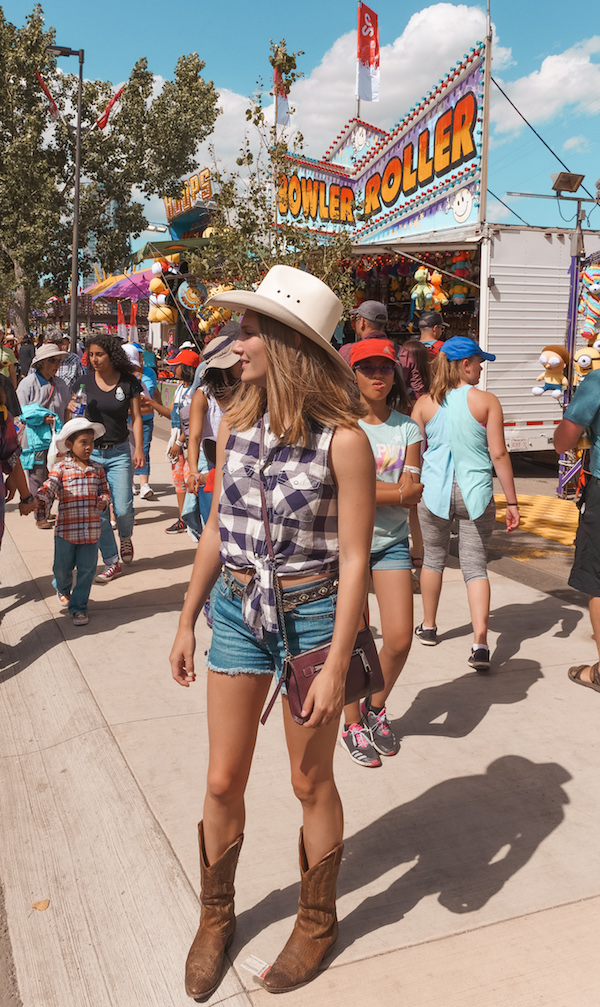 There are tons of activities on the Stampede grounds.  We filled up on perogies and and played carnival games. I got the chance to play whack-a-mole and took home a prize. There are also fair rides for all ages. Watch you don't throw up your caesar and carnival food!
4. Ride the Bull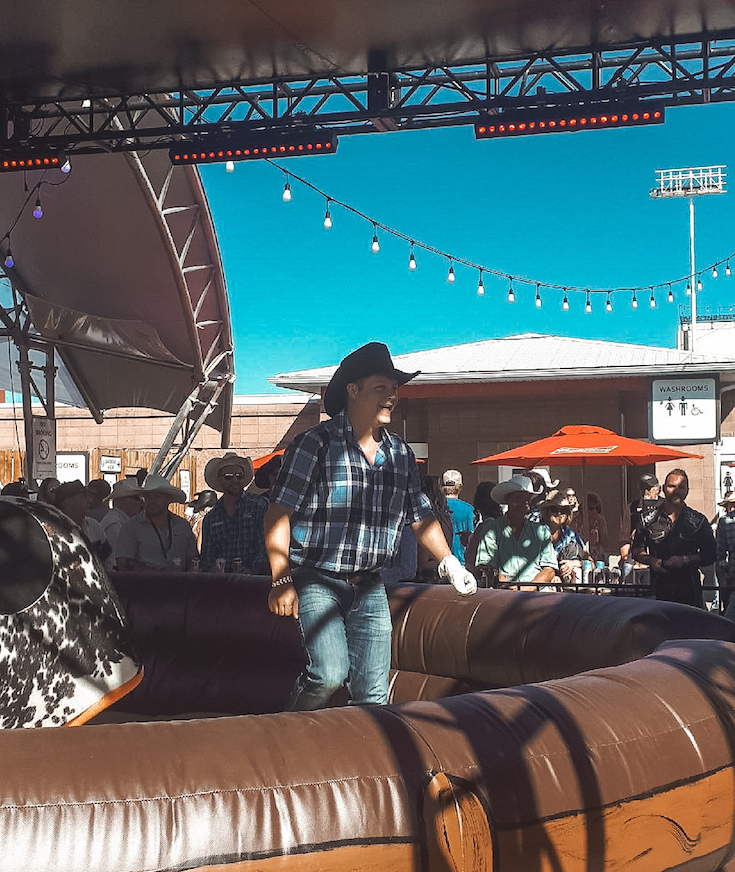 After watching the rodeo, we decided to test our skills on the mechanical bull... in front of an audience. It cost $10 each for three tries and each level increases in hardness. Two bulls are conveniently set up side by side so we were able to compete against each other at the same time! Ari won the first round, I won the second, and he came out on top winning the third round. Yeeehaawww!
5. Finish the night off at Ranchman's and get rowdy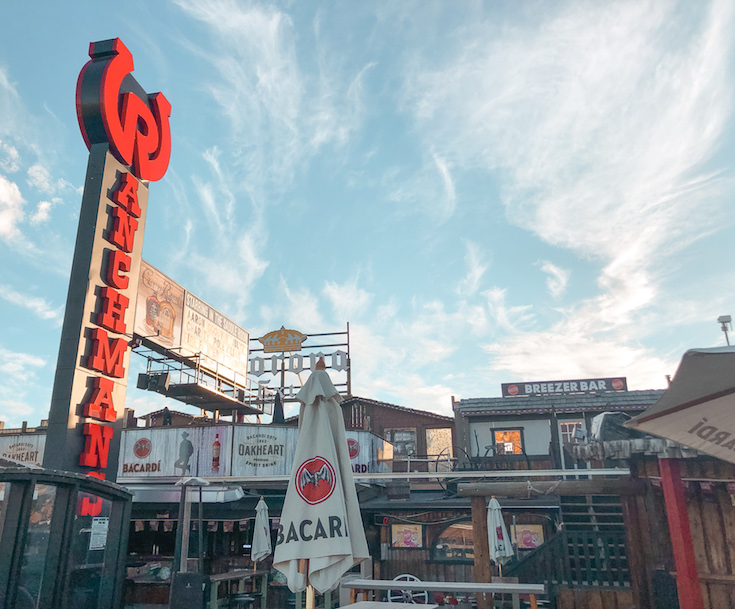 If you're up for some more country music and dancing, visit Calgary's stampede hotspot, Ranchmans. The large bar gets packed and has multiple dance floors where you'll see friendly cowboys and cowgirls two-stepping and line dancing. Jump right in and try it out. Ari can't dance and he had a great time. Make sure to eat at the Stampede beforehand, because the food at Ranchmans isn't very good (expensive and our burgers were still cold). You can take the C-Train straight from the Stampede to Southland Station and it's just a 15 minute walk from there.
BONUS: Experience premium Alberta beef at Caesar's Steakhouse
If time and budget permits, you have to eat at Caesar's Steakhouse. It is the best steak we've had in our entire life and we've tried Kobe Beef! We went all out. We started with an Aperol Spritz and some appies; the escargots and shrimp cocktail were delicious. I ordered a filet mignon for my main course and Ari ordered a 14oz rib eye.  They charbroil the steaks on an open-flame grill and each main course comes with French onion soup and a salad. We upgraded to the table-side made Caesar. Fantastic!
🚌 The best & cheapest way to get to the Stampede is by C-train. It takes you right the front door of the grounds and costs $3.10 one-way.
Watch us in action!