Lake Louise and Banff are in the heart of the Canadian Rockies and provide picture perfect views that don't look real. The stunning landscape is filled with glacial lakes, waterfalls, glaciers, forests and rugged mountains. If you are looking for a nature escape, you couldn't have picked a better place. This Lake Louise and Banff itinerary focusses on the summer months when you can see the famous turquoise lakes and go hiking.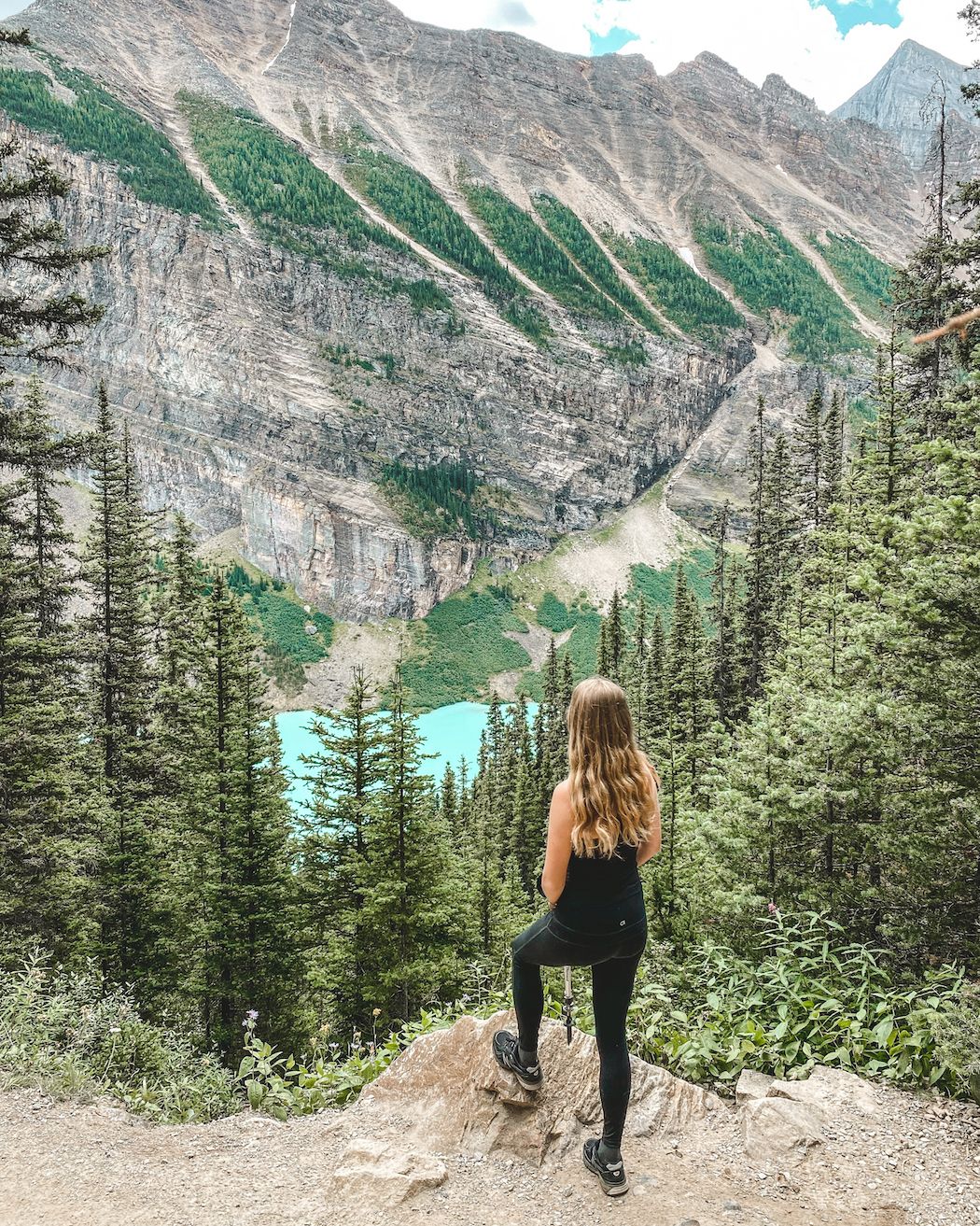 Our 4 Day Banff and Lake Louise itinerary shows you the best of nature in the area and also includes the best downtime activities to relax. Your first stop is the charming town of Banff, surrounded by mountains and filled with boutique shops and restaurants. Your next stop will be Lake Louise, home to the famous blue-green lakes that offer superb hiking and canoeing.
Lake Louise and Banff 4 Day Itinerary:
---
Disclosure: Some of the links below are affiliate links, meaning at no additional cost to you, we will earn a commission if you click through and make a purchase. Regardless, we only recommend products or services we have used or that we believe will add value to our readers. Thank you for supporting us!
Best time to go to Banff and Lake Louise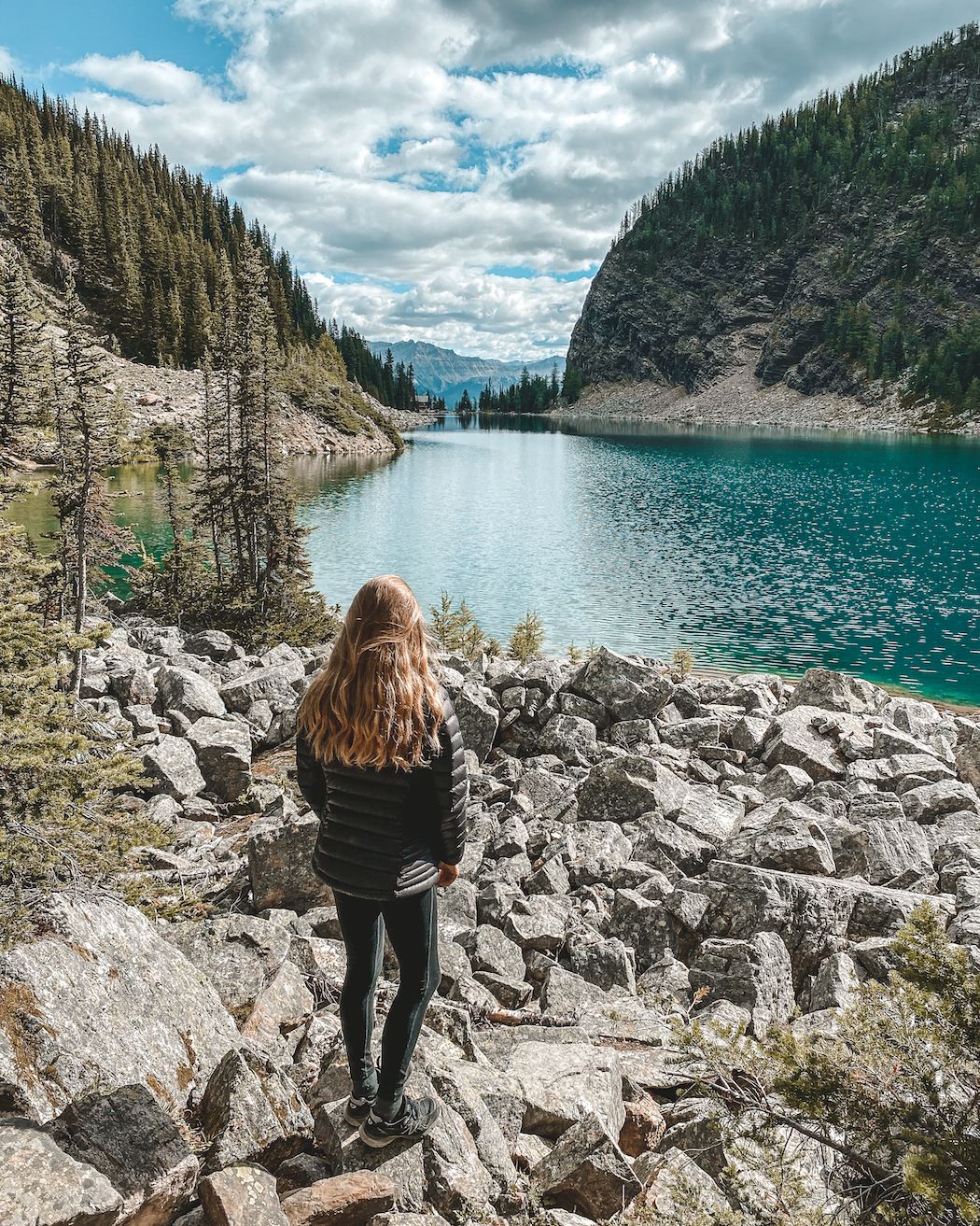 The best time to go to Banff and Lake Louise is late June to early September when the glacial lakes are their famous turquoise colour.  If you travel before or after that time, you may be surprised to see the lake frozen over or the blue not that vibrant. This is because Banff and Lake Louise sit at elevations of 1,383m and 1,600m respectively.
The drawback is that Banff and Lake Louise are at their busiest with tourists during these months. We recommend going in early September during a week day when kids and students are back at school.
How to get to Banff from Calgary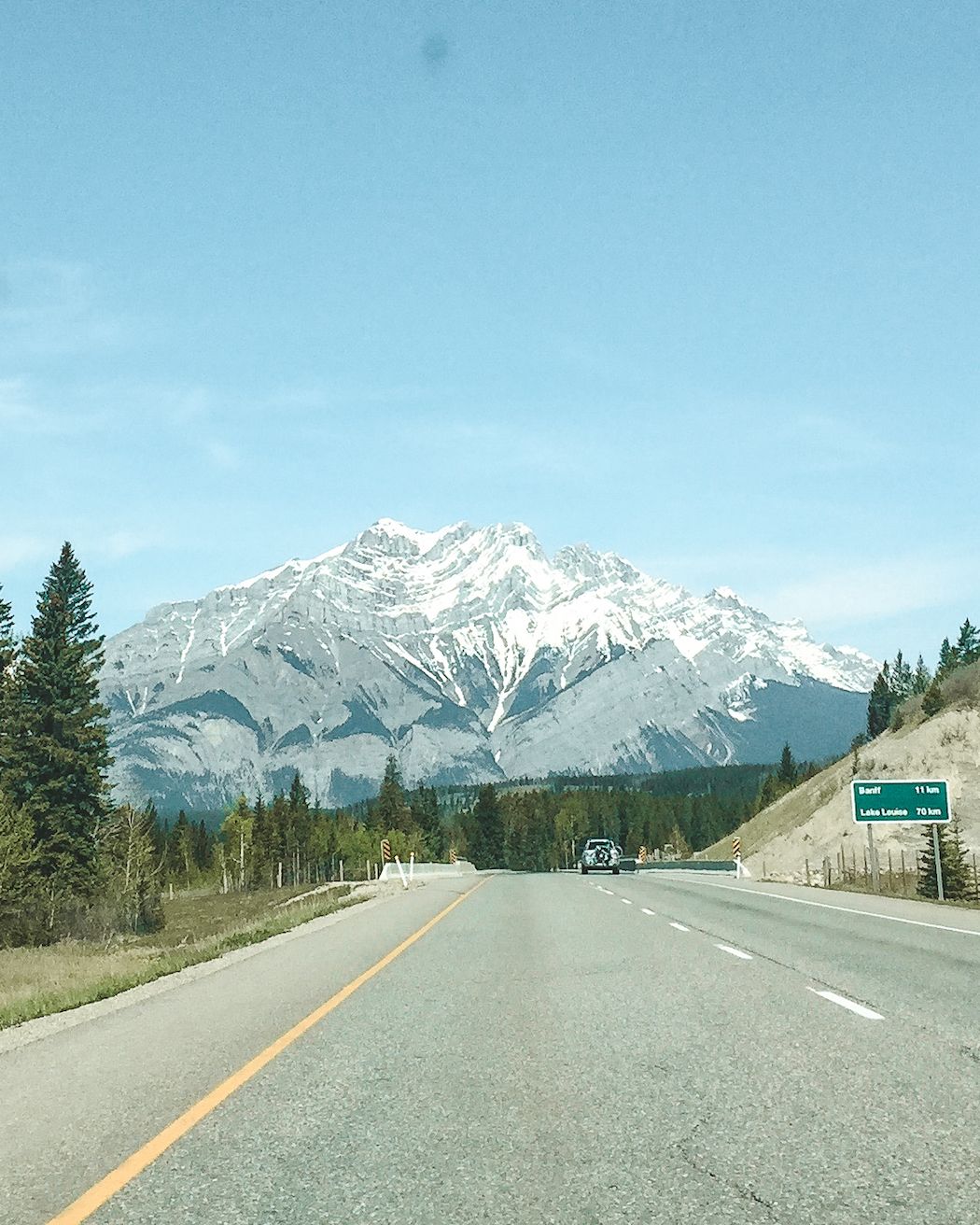 Banff is a 1.5 hour drive west of Calgary. You can either get to Banff from Calgary by renting a car or by bus. However, we highly recommend renting a car, so you can easily explore all of the sights. Different scenic spots are located outside of Banff and Lake Louise, such as Johnston Canyon and Moraine Lake. Relying on transit will make the journey difficult to get around.
🚗 You can easily compare car rental rates across different companies with
Rentalcars.com
.
If you prefer not to drive
You can easily book your bus ticket to Banff or Lake Louise through
Busbud
. But, keep in mind to get around to different parts of the park you will need to either:
Banff National Park fees
When you're getting close to Banff you will see park gates you have to stop at. This is where you purchase your Banff National Park pass. You can also purchase your pass online in advance.
It costs $10 per person per day to enter the park. A day pass lasts until 4 PM the next day. For this itinerary you would be staying 4 nights, so it would cost $40 per person.
4 Day Lake Louise and Banff Itinerary
Days 1 - 2: Banff
Banff is a fun mountain town with tons of restaurants and shops. It's also a great hub for exploring the mountainous area. You will need at least 2 days in Banff to explore the charming town and the surrounding nature it has to offer.
Where to stay in Banff
Best luxury hotel in Banff: Fairmont Banff Springs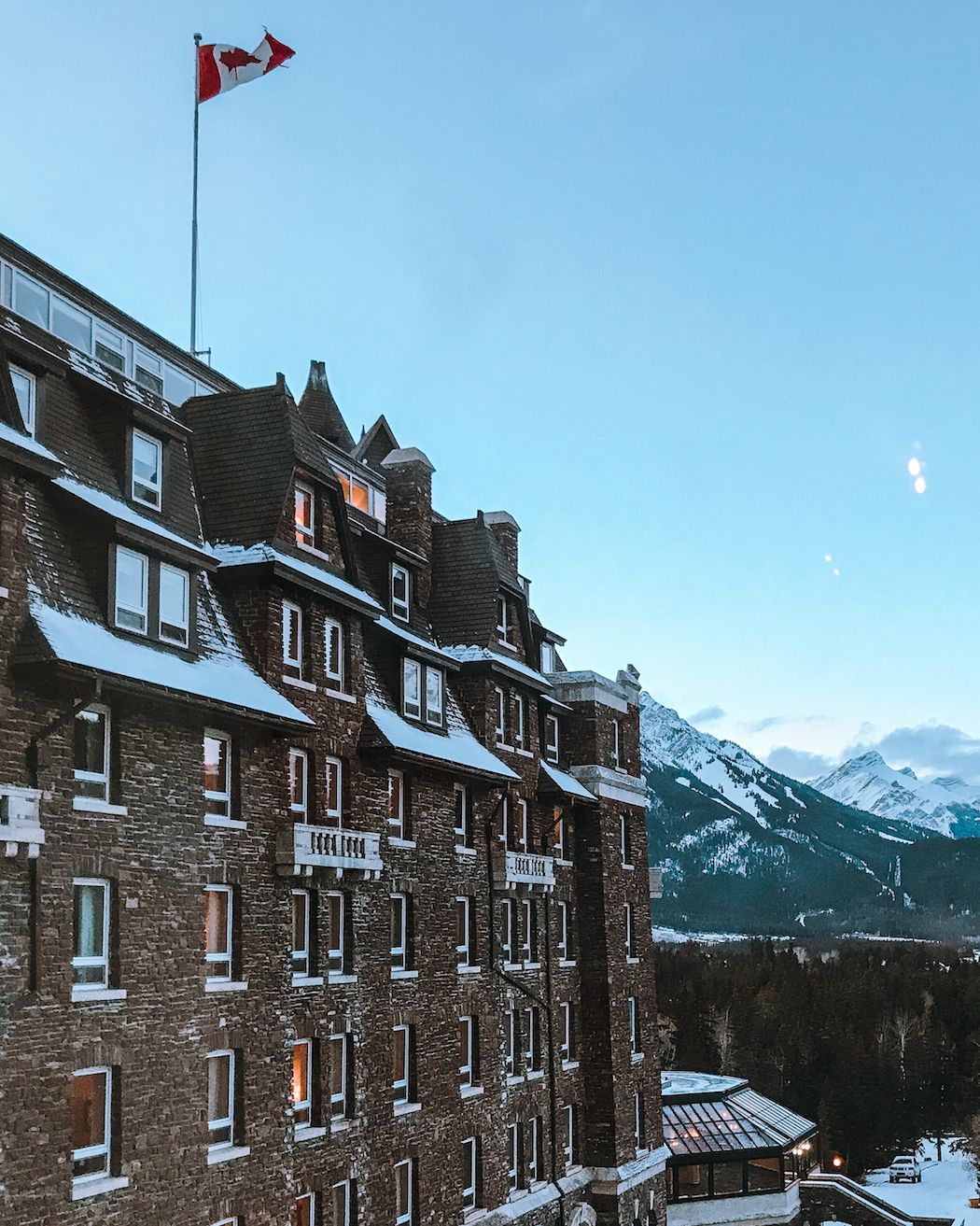 Fairmont Banff Springs is one of the most beautiful hotels in the world.
The striking hotel looks like a castle with its many towers and has a long history that dates back to 1888. Some say the hotel has a haunted past, with ghosts that roam the halls. One of the most famous rumours is about a bride from the 1920s who tripped on her dress and fell down the stairs to her death.
If that doesn't scare you off, it's worth it to stay at the luxurious hotel with an incredible spa and beautiful views of the Rocky Mountains. You will feel like a prince or princess spending time in your castle. Even if you don't stay here, it's worth it to walk around the hotel to take a look.
For a standard room, prices range from around $379 CAD - $539 CAD per night depending on the time of year. There are promotions you can look out for for Canadian residents or for long term stays.
See rates for Fairmont Banff Springs
Best budget hotel in Banff: Juniper Hotel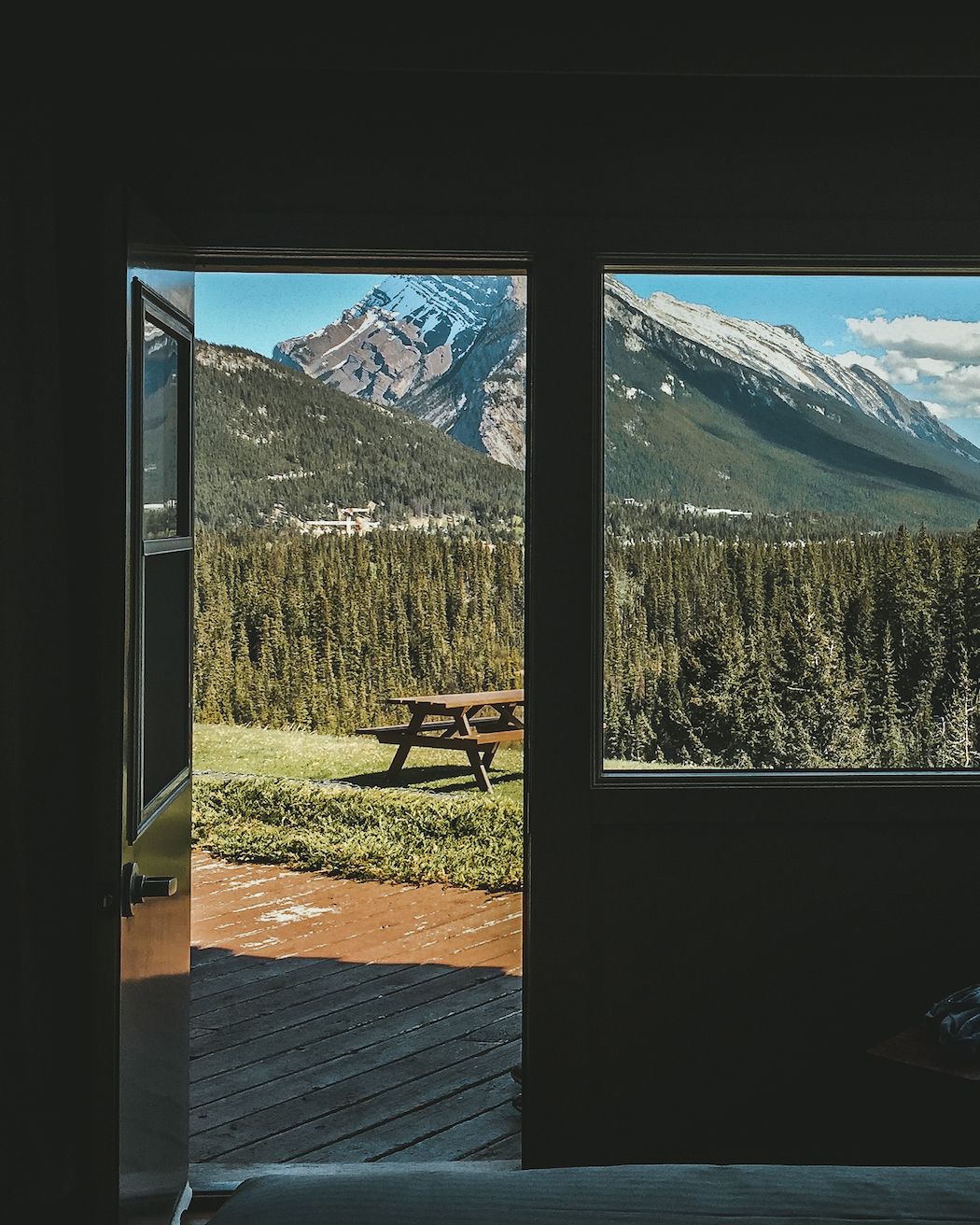 The
Juniper Hotel
is located just outside of the main town, making it a peaceful spot. You will have amazing views of the mountains from your patio or terrace. The Juniper Bistro at the hotel is also really good and one of the top rated restaurants in Banff on TripAdvisor.
See rates for the Juniper Hotel
Best things to do in Banff
Take a gondola ride up Sulfur Mountain to see panoramic mountain views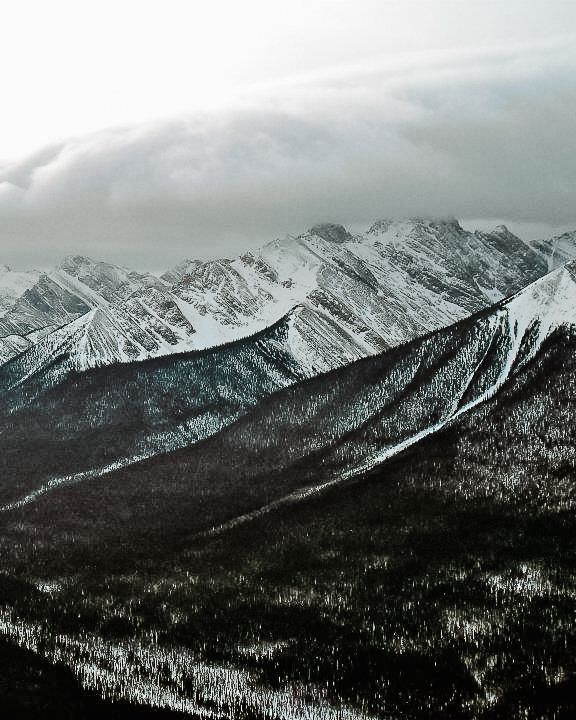 The panoramic mountain view atop Sulfur Mountain is a sight you don't want to miss. Once you arrive at the summit there is a 1 km boardwalk loop that rewards you with stunning views all around you. The roundtrip price for the gondola varies throughout the seasons and day of the week.  
🚡 You can easily purchase your gondola tickets online with GetYourGuide to avoid line ups.
We like how you can cancel up to 24 hours before for a full refund.
Eat at Sky Bistro, perched on a mountain 2,289m above sea level
When you take the gondola up Sulfur Mountain you can dine in at Sky Bistro, perched mountainside with unbelievable views. Once you take the gondola up to the summit, go to the third floor to find the restaurant. Sky Bistro serves Canadian inspired cuisine and their meat and produce is sourced from the region. Advanced reservations are highly recommended.
Hike the Johnston Canyon trail to see gushing waterfalls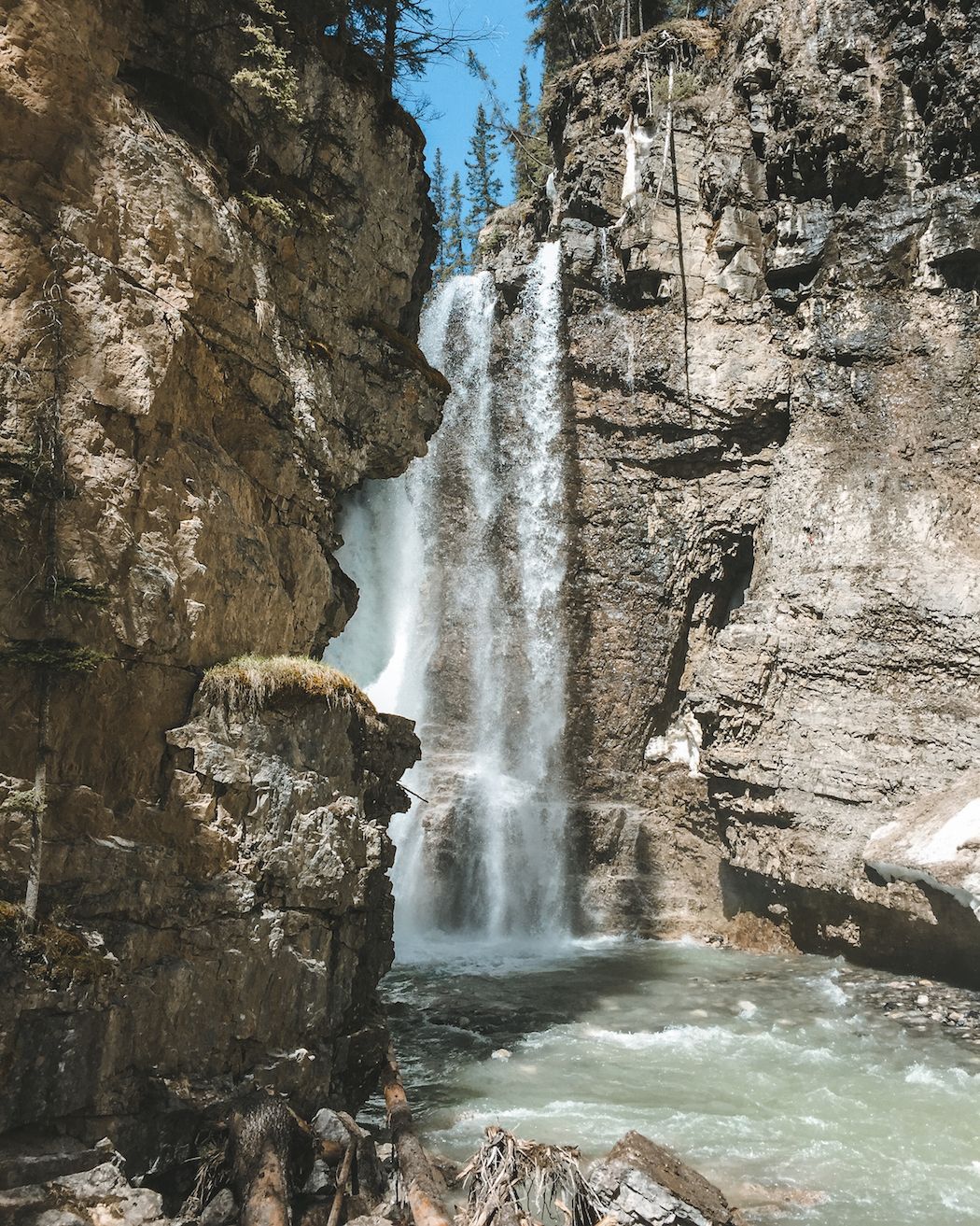 The Johnston Canyon trail is an easy hike that takes you through limestone canyons on iron catwalks. Beneath you, you will see a rushing creek with deep pools. The first part of the hike leads you to to Lower Johnston Falls, which is reached after 1.1 km. You will ascend 100m vertically for the next 1.6 km through the forest to Upper Johnston Falls, which rewards you with lovely viewpoints of the falls. The total hiking distance is 5.4 km and takes around 1.75 hours round trip.
If you're not driving, you can book hop-on hop-off bus tickets leaving from Banff.
Go boutique shopping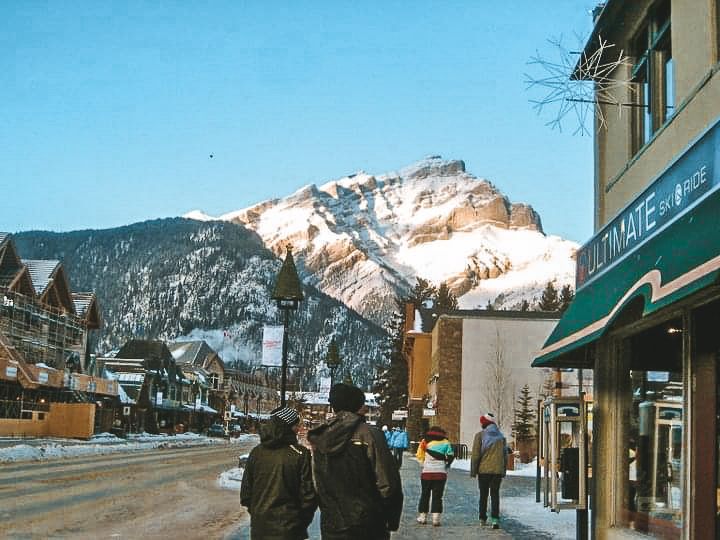 Banff Avenue and Bear Street are lined with tons of boutique shops and food spots. From outdoor stores, clothing stores and souvenir shops to candy shops and cafes, there is a lot to browse.
Have a spa day at the Willow Stream Spa at Fairmont Banff Springs
If you don't want to splurge on a room at the
Fairmont Banff Springs
, you can still get access to the lavish spa by booking a treatment. After your massage or facial is finished, you have 2 hours to access the outdoor whirlpool with mountain views, the mineral pool and waterfall plunge pools. Wear your plush robe and enjoy a healthy lunch or tea in the relaxation lounge.
Have an evening out bowling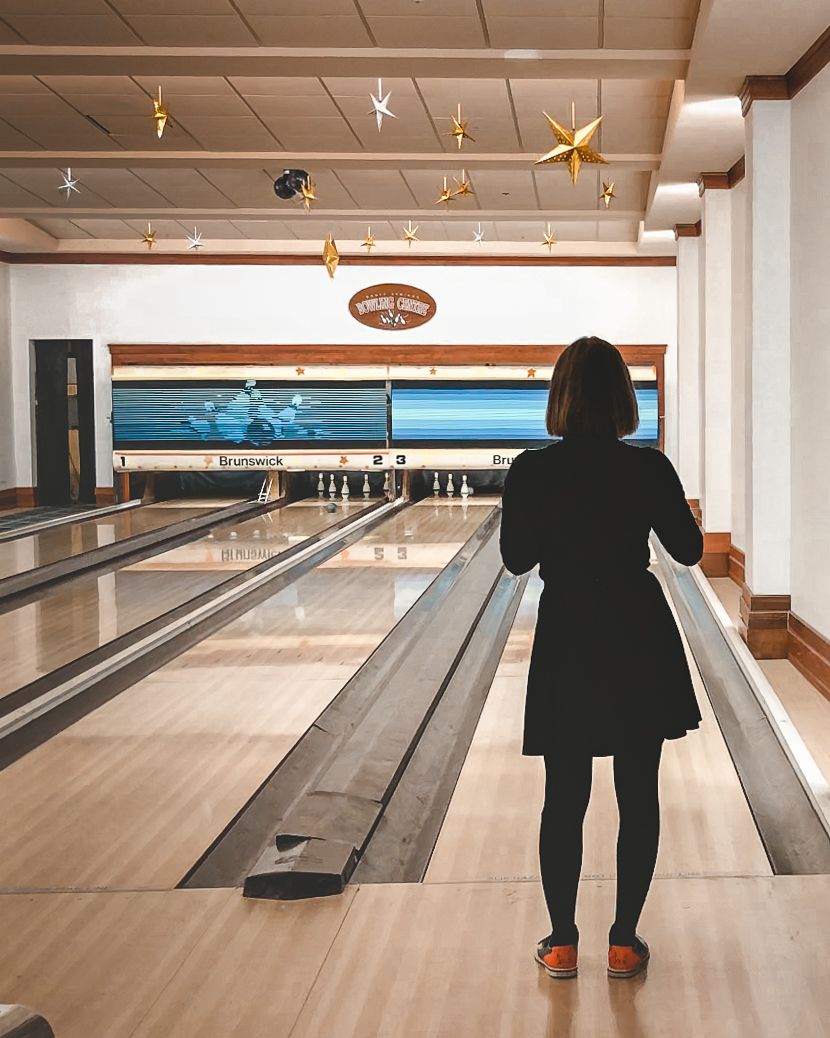 Banff is quite the party town with many bars and nightclubs. If you're not up for a big night out, have an evening out bowling instead. It's always so much fun! Both bowling spots below have a restaurant and serve alcohol.
For 5-pin bowling (aka Canadian bowling): Fairmont Banff Springs Bowling Centre. Price: $45/lane/hour on weekdays and $50 on weekends for up to 6 people and includes shoes rentals. If you are staying at the hotel, there is a discounted rate.
For 10-pin bowling: High Rollers. Price: $45/lane/hour + $4 shoe rental p/p. Max 6 people per lane.
Days 3 - 4: Lake Louise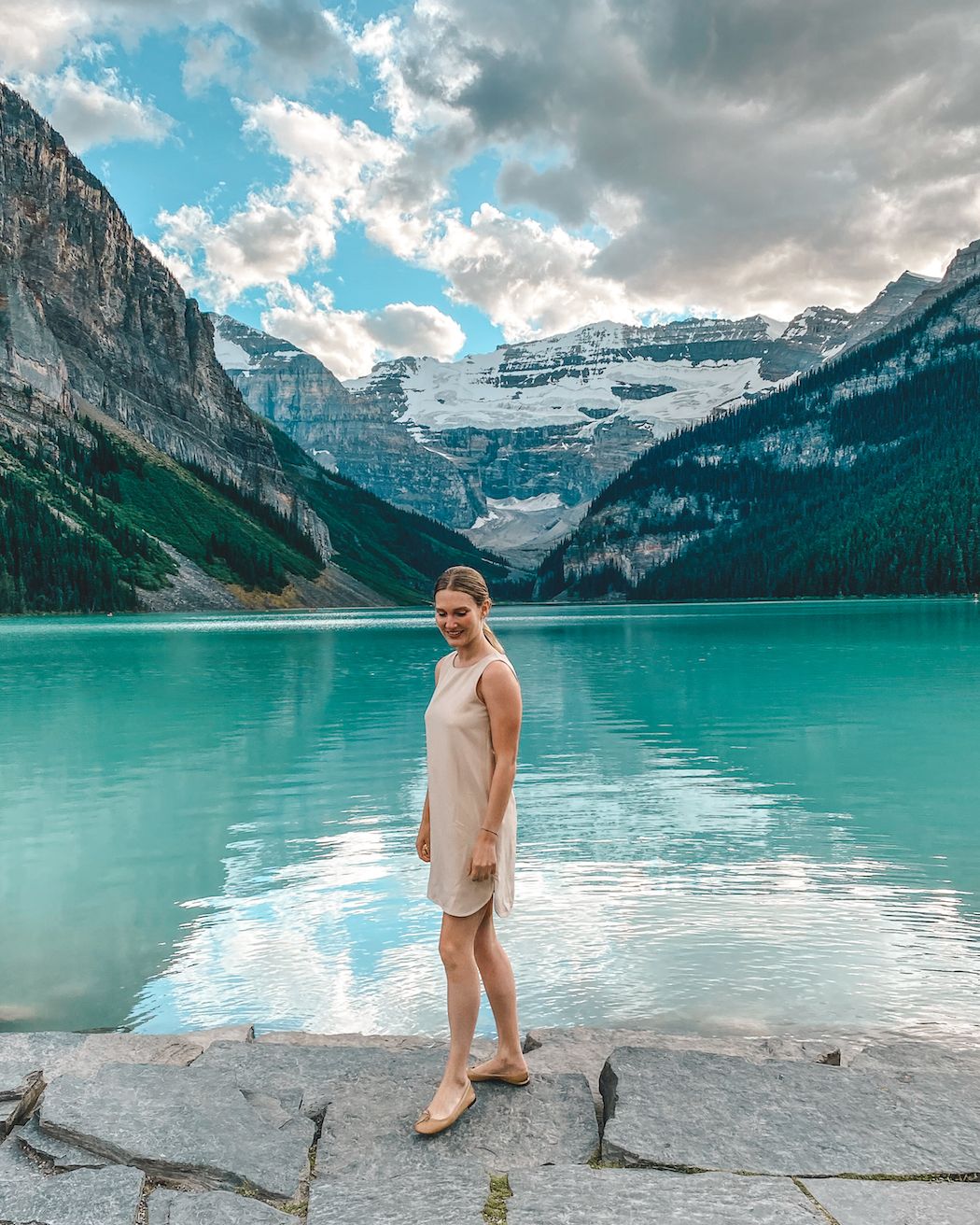 You will need at least two full days if you want to go hiking at Lake Louise and visit Moraine Lake. There are many relaxing things you can do in your downtime, such as eat fondue, drink cocktails at an art deco bar, have lunch with views of Lake Louise or relax at the spa.
Where to stay in Lake Louise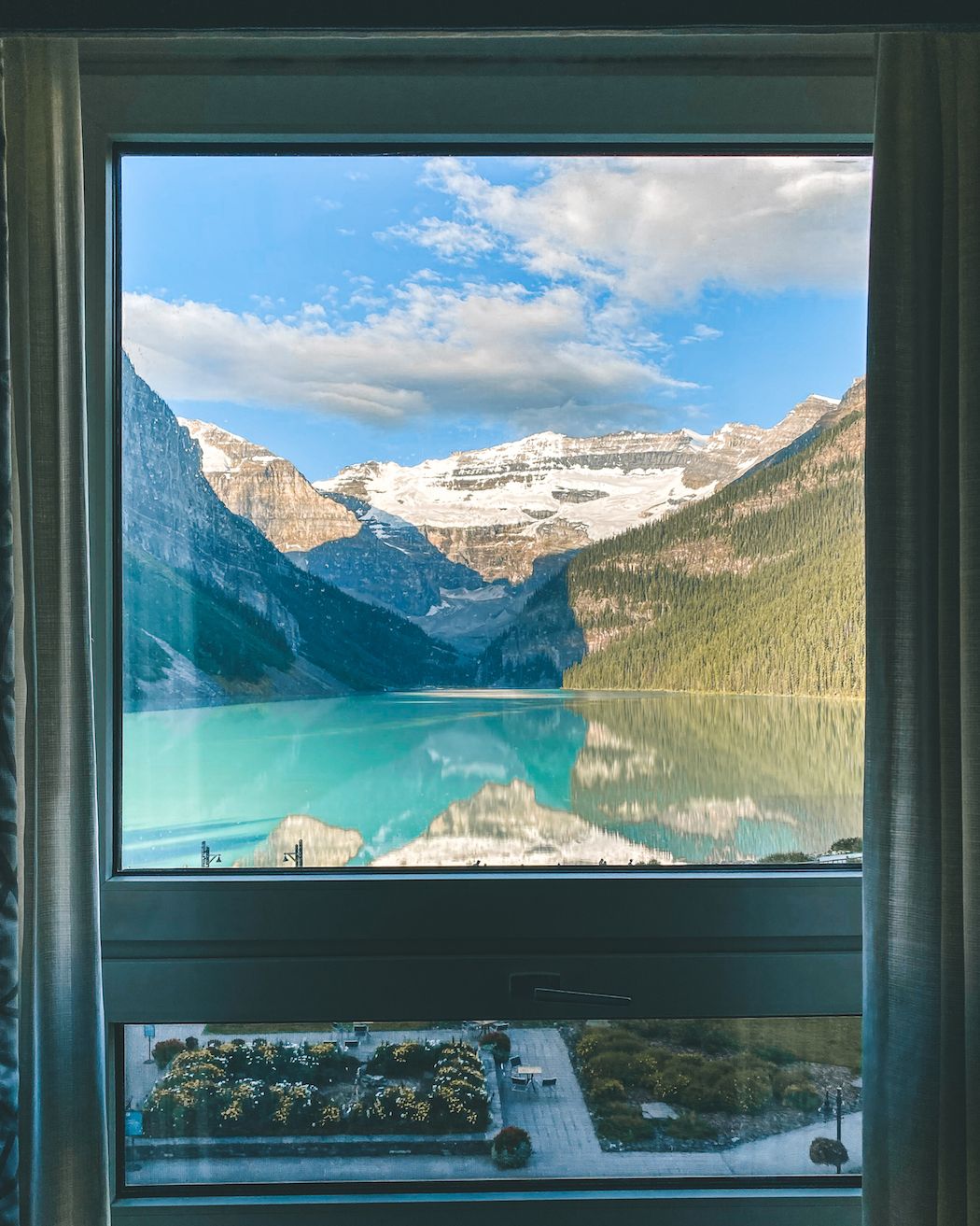 Best hotel overall: Fairmont Chateau Lake Louise
The ultimate place to stay at in Lake Louise is the
Fairmont Chateau Lake Louise
.
It's the only hotel right on the lake.
If you book a lakeside room, you will wake up to Lake Louise through your window! Another benefit is that you can hike straight from the hotel and do not have to find parking in the morning. This gives you an early start to beat the crowds.
For a standard room, prices range from around $379 CAD - $539 CAD per night depending on the time of year.  There are specials you can look out for for Canadian residents or for long term stays.
If you had to choose between Fairmont Lake Louise vs Fairmont Banff Springs, we would recommend choosing the hotel in Lake Louise. The location is absolutely worth it.
See rates for Fairmont Chateau Lake Louise
Best budget accommodation: HI Lake Louise Alpine Centre
HI Lake Louise Alpine Centre
offers a mix of shared and private rooms. There is a large common room, two self-catering kitchens and on-site cafe, which makes it easy to meet fellow travellers. The centre of town is within walking distance of the hostel and Lake Louise is an 8 minute drive away.
See rates for HI Lake Louise Alpine Centre
Best things to do in Lake Louise
Hike to Lake Agnes Teahouse and Big Beehive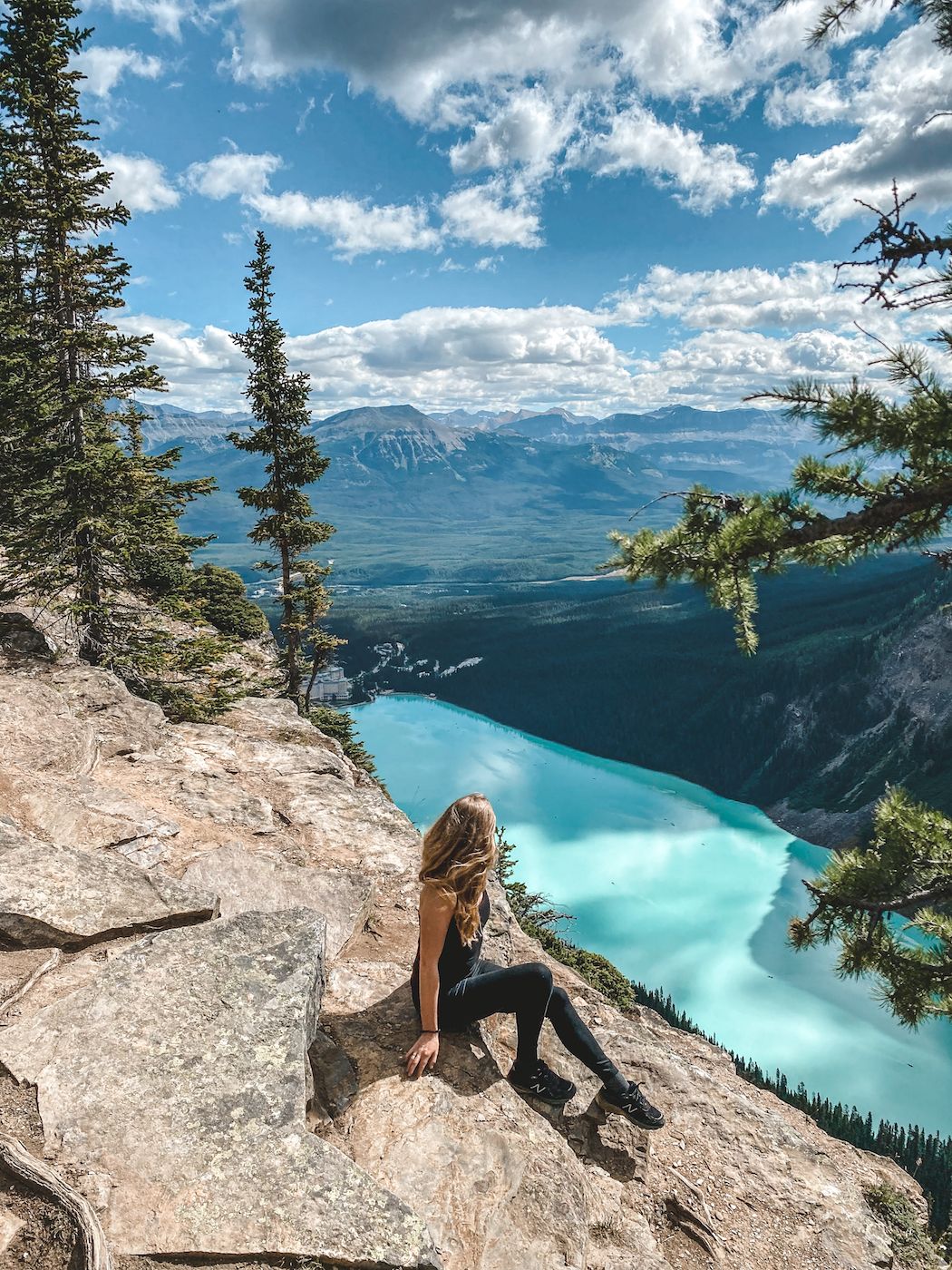 The hike to Lake Agnes Tea House and Big Beehive was one of my favourites growing up. There are so many beautiful scenic spots. You will see three glacial lakes, wildflowers, rugged mountains, waterfalls, Victoria Glacier and a breathtaking birds-eye-view of Lake Louise from the Big Beehive lookout. One of the best parts of the hike is stopping in half way to have lunch or tea at the teahouse overlooking Lake Agnes.
The hike is a moderate difficulty, with a distance of 14 km and elevation gain of 520m. It will take you about 4 hours plus an extra hour for the teahouse and pictures.
For a detailed hiking itinerary, see our Lake Agnes Tea House & Big Beehive hiking guide. We also include tips on how avoid the crowds.
Have lunch on the terrace at the Fairmont Lakeview Lounge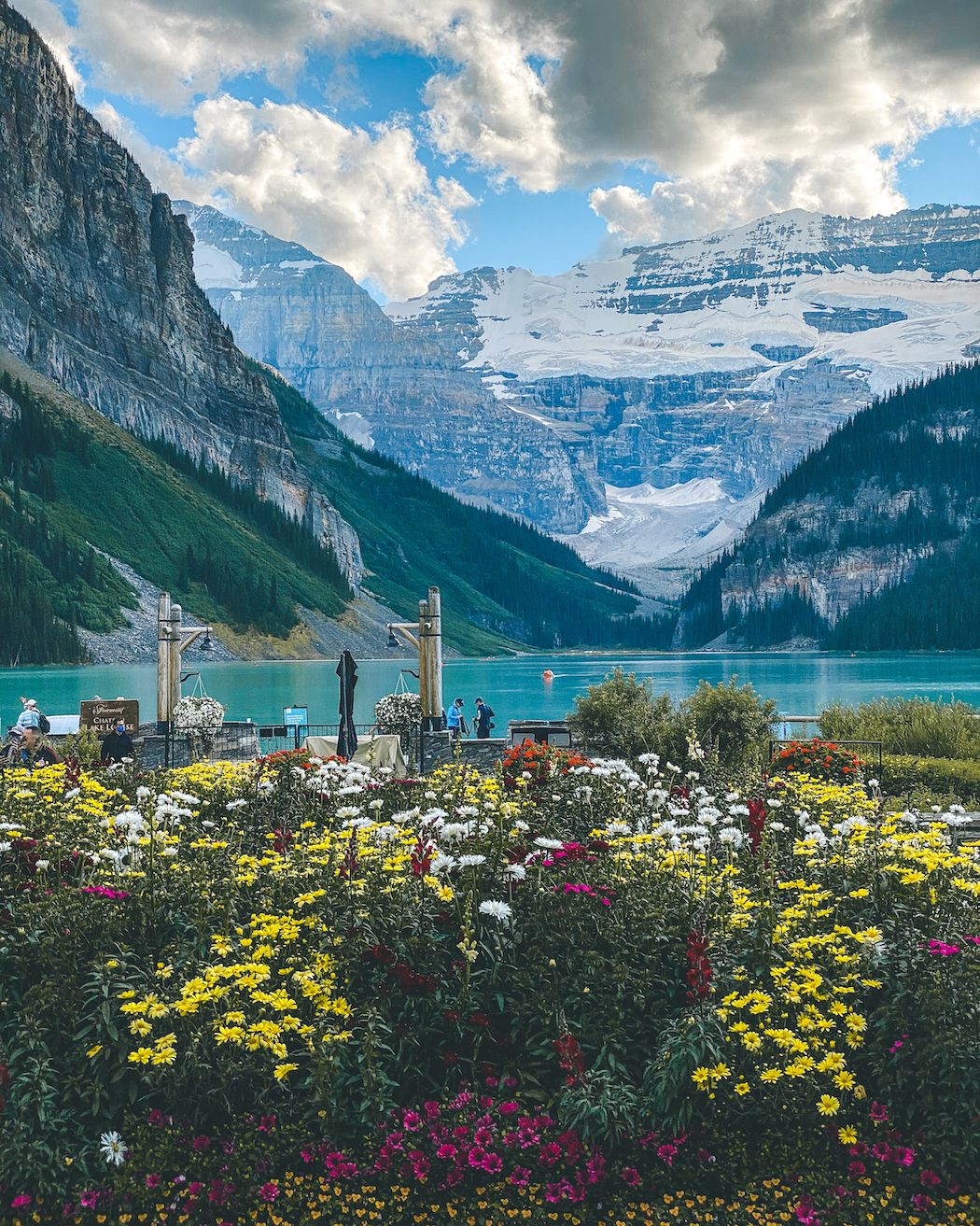 Relax your sore muscles after your hike and enjoy a couple appies and drinks. When the weather is nice, you can dine on the outdoor patio with Lake Louise in the forefront. You do not have to be a hotel guest to dine at the lounge.
Have a morning canoe at Moraine Lake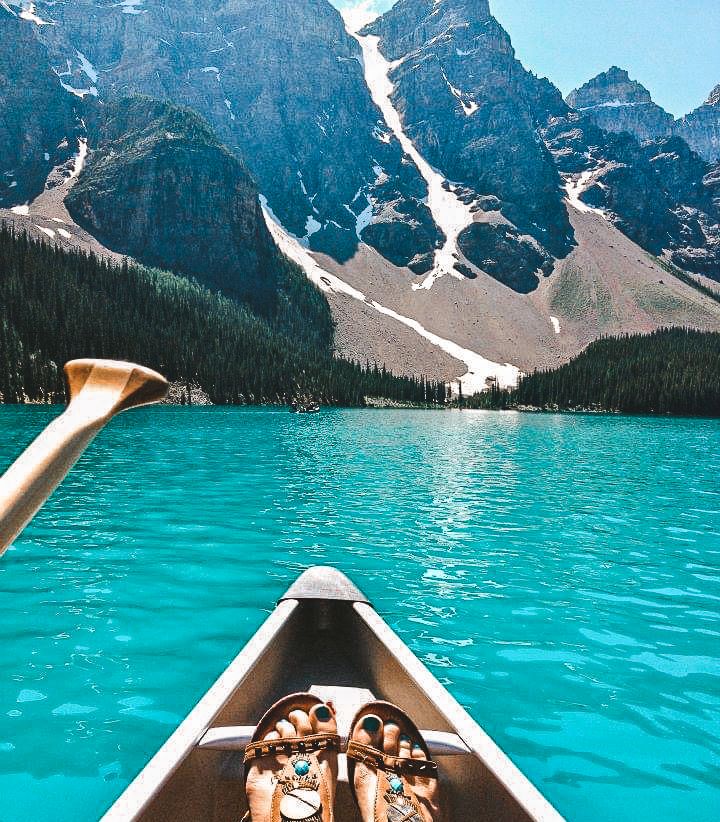 Moraine Lake is one of the most famous lakes in the world for its azure blue colour and perfect backdrop of the Valley of the Ten Peaks. The colour of the water comes from light refracting off the rock flour that is fed into the lake from a glacier.
There are hikes you can take around the lake, but one of the best things to do is rent a canoe and paddle on the lake. Canoe rentals start from $95 an hour and can be rented right beside the lake. Canoe rentals are only offered from July 1 - mid September.
Top Tip: Go super early! Once the parking lot fills up they block the road until 5 PM.
Have a cozy fondue dinner
Fondue is one of the coziest and comforting meals to have in the mountains. There are two places you can enjoy bubbling cheese fondue. The first is at Walliser Stube, an intimate alpine-style restaurant located in the Fairmont Chateau Lake Louise. The have a spin on their cheese fondue with morels, truffles, chanterelles, and shallots added to the pot. It is delicious!  
The second place, Fondue Stubli, is the best choice if you want your classic Swiss cheese, meat and chocolate fondue. The cozy restaurant is located at The Post Hotel, part of the luxurious Relais & Chateau brand.
Sip cocktails at an Art Deco bar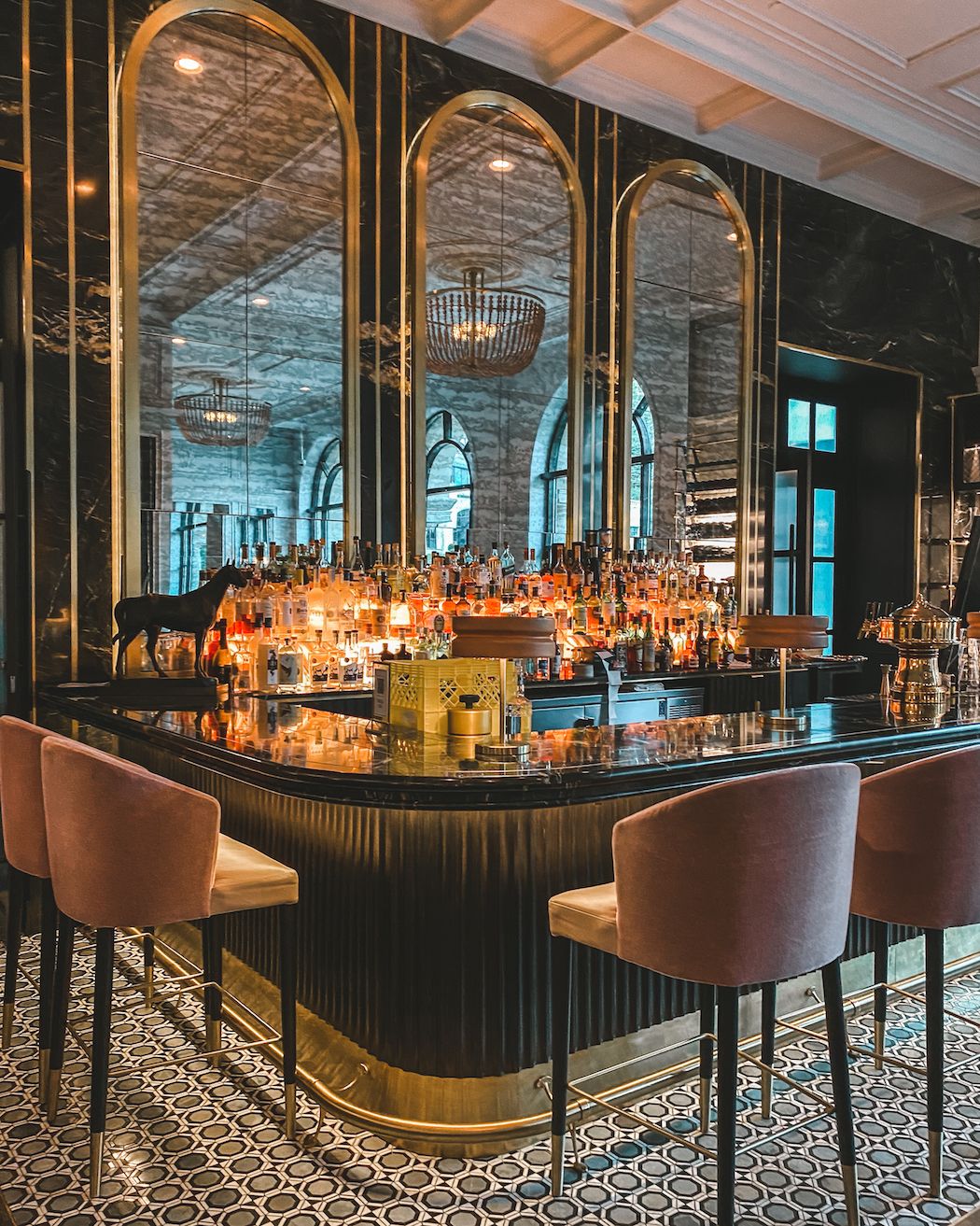 Fairview Bar, located in the Fairmont Chateau Lake Louise, has a fabulous Art Deco style interior. Its ambience makes it the perfect place to sip cocktails and gaze out the window at Lake Louise and Victoria Glacier.
Our favourite cocktails were the "Tea Party with Alice" (Gin, Dried Cucumber, Hibiscus, Plum, White Cranberry, Apple Spice and Lime) and the "Banana-Drama" (Mezcal, Acidified Dry Vermouth and Banana Liquor).
We hope you enjoy your trip to the beautiful Rocky Mountains!
---
Start planning your trip to Banff & Lake Louise
Save and pin this Lake Louise and Banff itinerary for later: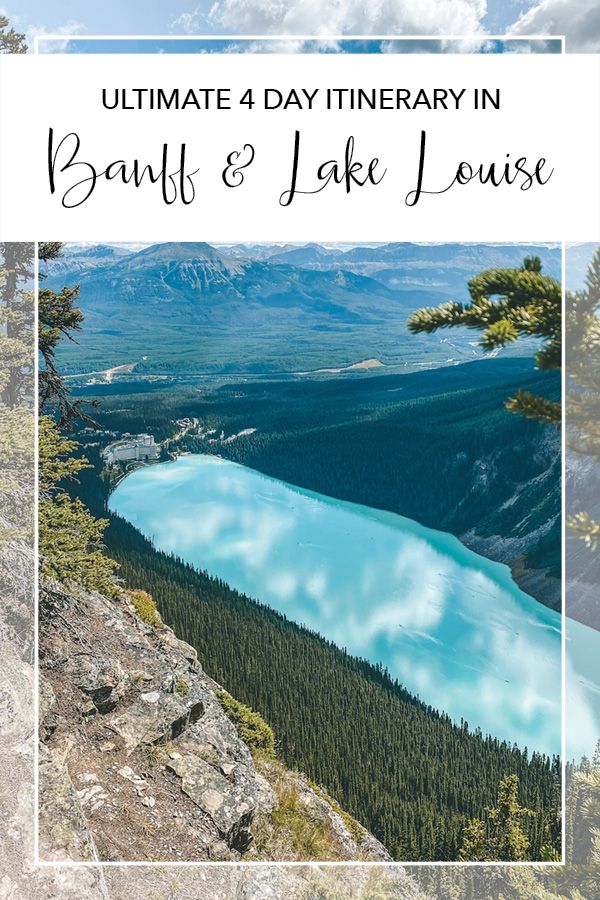 ---
You might also like:
---
Looking for more travel inspiration? Check out our list of 20 Relaxing Travel Ideas to Clear Your Mind