Visiting the Calgary Stampede is a blast! The stampede was founded in 1912 and is an authentic country-western experience in the heart of cowboy country. There are many fun things to do from cheering on the best cowboys and cowgirls at the largest rodeo competition in the world to testing your skill with the mechanical bull. Our travel guide covers the best things to do at the Calgary Stampede, where to stay and the best way to get there.
Disclosure: Some of the links below are affiliate links, meaning at no additional cost to you, we will earn a commission if you click through and make a purchase. We only recommend products or services we have used or that we believe will add value to our readers. Thank you for supporting us!
Calgary Stampede Travel Guide
---
How to get to the Calgary Stampede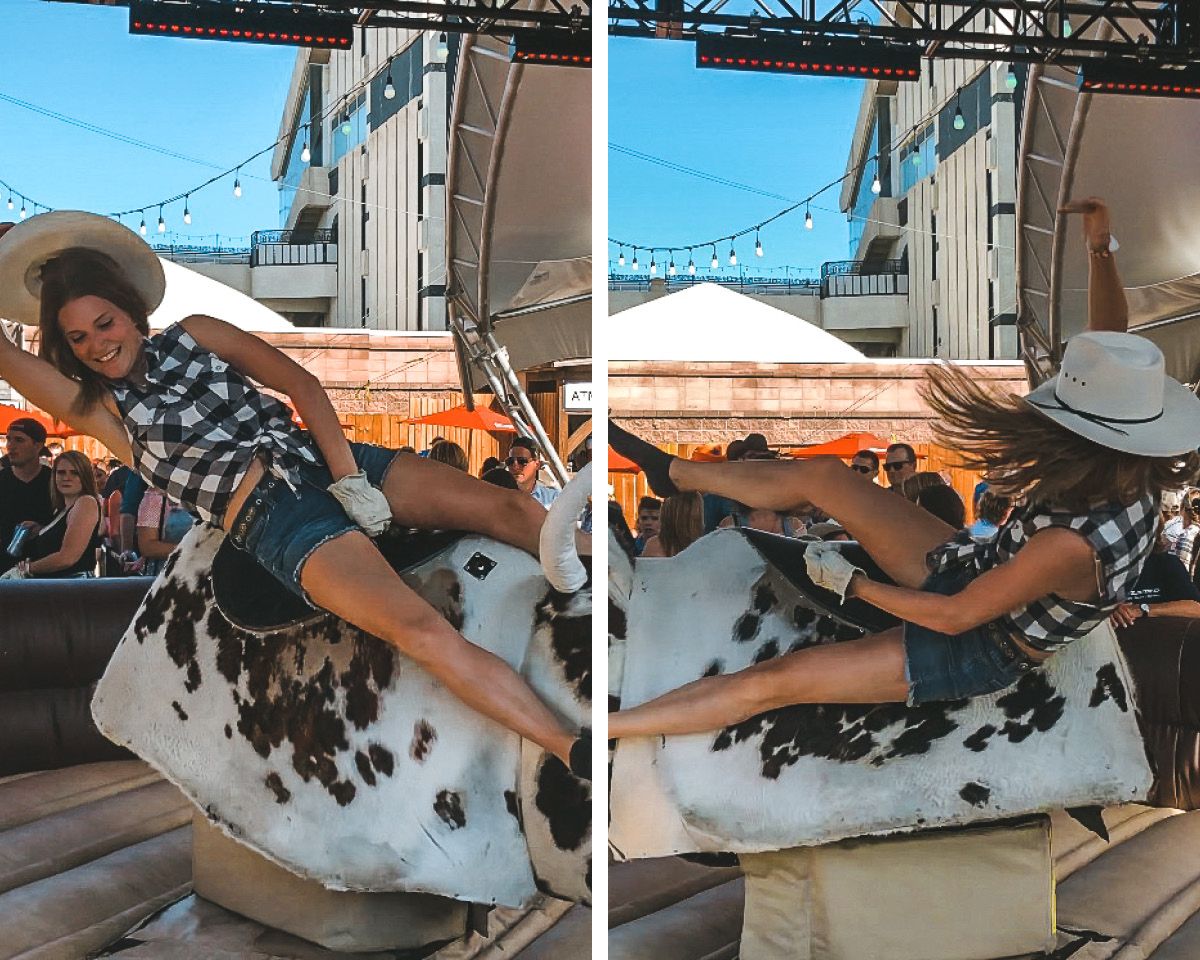 The best way to get to the Calgary Stampede is by C-train. It takes you right to the front door of the stampede grounds and costs $3.10 one way. This way you will avoid parking costs and you can drink freely.  The stop you get off at is called VB Victoria/Stampede C-Train Station.
Where to stay for the Calgary Stampede
When looking for a place to stay, look for one that is close to the C-train. A hotel downtown is a good choice, since it only takes around 10 minutes to get to the Calgary Stampede by C-train.
Our top 3 hotel picks close to the Stampede
Best luxury hotel: Fairmont Palliser. A beautiful and historic hotel dating back to 1914. Over the years it has hosted the Royal Family and A-list celebrities. The elegant hotel has an excellent spa and fantastic cocktails served from its bar. The Calgary Stampede is a 4 minute drive or a 10-minute C-train ride away.
Best boutique hotel: Hotel Le Germain. The design-led hotel is located in the heart of the city and features modern rooms with eco-friendly technologies. The Calgary Stampede is a 4 minute drive or a 8-minute C-train ride away.
Best for proximity: Hotel Arts. Just a 3 minute drive or 11 minute walk away from the Calgary Stampede!
What to do at the Calgary Stampede
1. Dress like a cowboy/cowgirl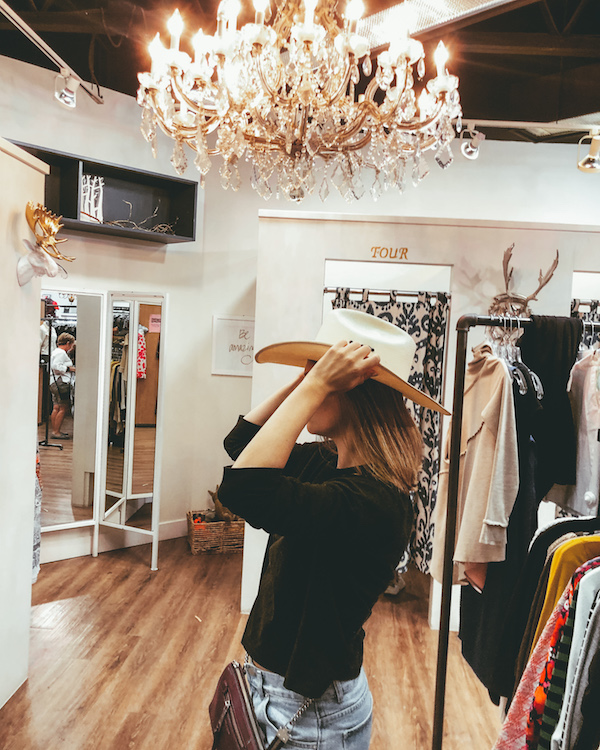 We find a great deal of joy in dressing up for an experience. You can buy all the western gear at the Calgary Stampede you need, but we hit up a couple consignment stores in Calgary to save a few bucks and find unique pieces. Expressions Consignment and Man of Distinction had everything we were looking for.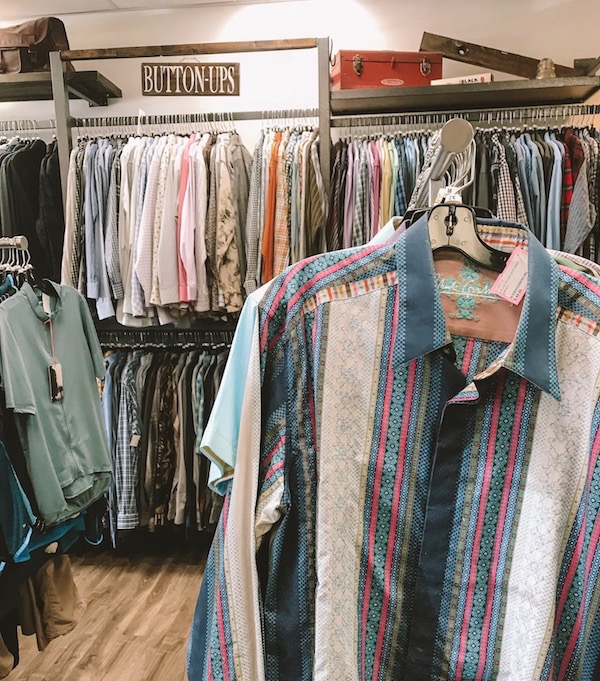 If you can't make it to a consignment store there is a full selection of reasonably prices cowboy hats at the Calgary Stampede grounds. It's important to get the right size, put it on and flick up the brim at the front. It's too small if it easily comes off your head. I paid $25 CAD for my hat.
2. Go to the Calgary Stampede Rodeo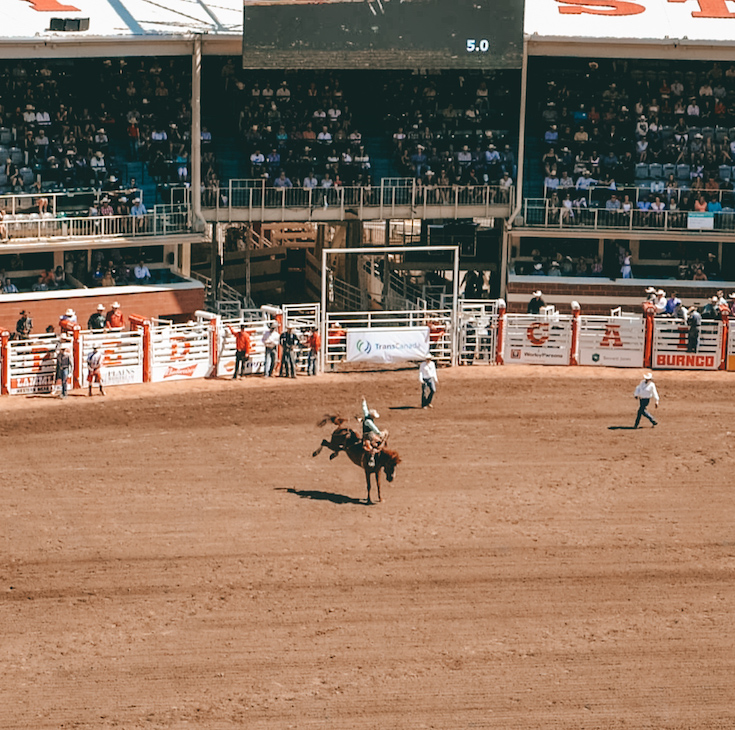 Our favourite part of the Calgary Stampede was the rodeo. It was wild and rowdy! We saw saddle bronc, bareback riding, steer wrestling, tie-down roping, barrel racing, and bull riding competitions. The best riders from all over the world come to the Stampede for this annual event.
We avoided the heat by pre-purchasing tickets located in the shade of the grandstand and enjoyed some caesars. For those of you not familiar with a caesar, it was created in Calgary and consists of vodka, Worcester sauce, tabasco and a tomato/clam juice mix. It sounds weird but is savoury, delicious and often consumed Sunday mornings at breakfast.
3. Have fun on the Calgary Stampede grounds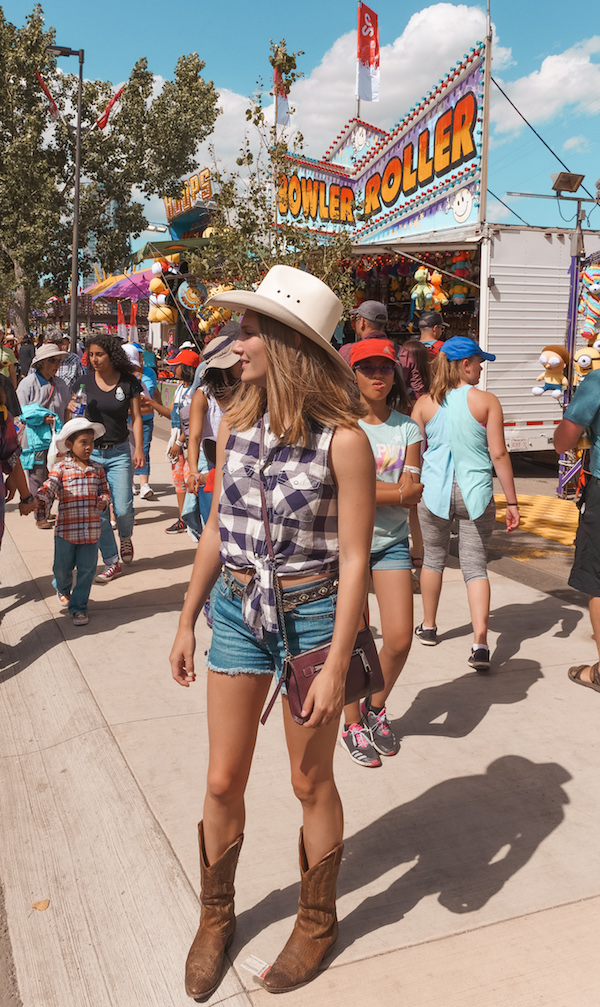 There are tons of activities on the Calgary Stampede grounds. We filled up on carnival food and and played carnival games. I got the chance to play whack-a-mole and took home a frog stuffed-animal. There are also fair rides for all ages. Watch you don't throw up your caesar and carnival food!
4. Ride the Mechanical Bull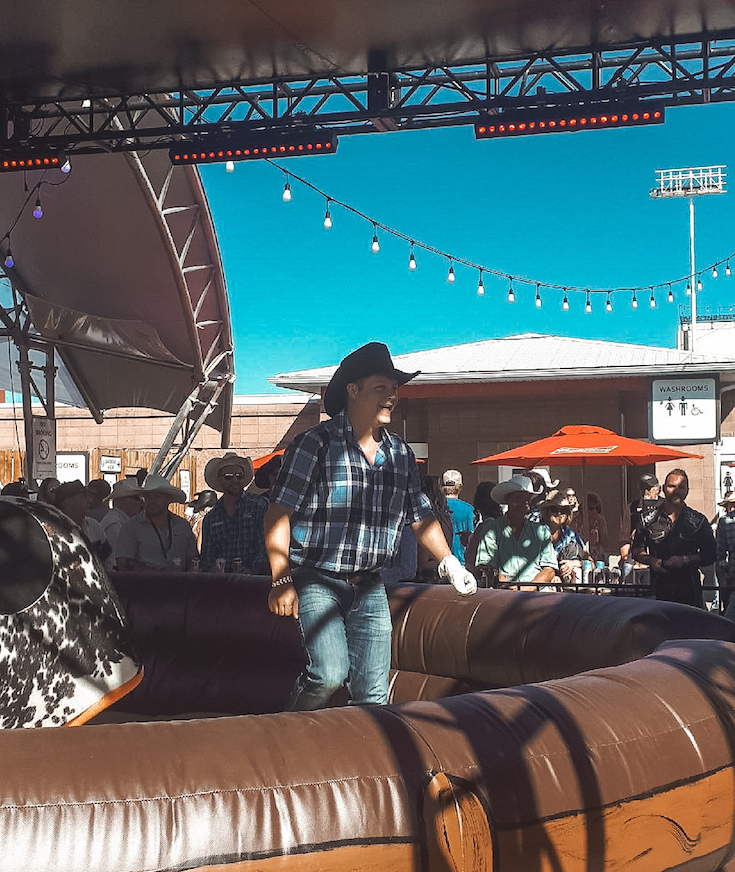 After watching the rodeo, we decided to test our skills on the mechanical bull... in front of an audience. The Calgary Stampede mechanical bull costs $10 CAD each for three tries and each level increases in hardness. Two bulls are conveniently set up side by side so we were able to compete against each other at the same time! Ari won the first round, I won the second, and he came out on top winning the third round. Yeeehaawww!
5. Finish the night off at Ranchman's and get rowdy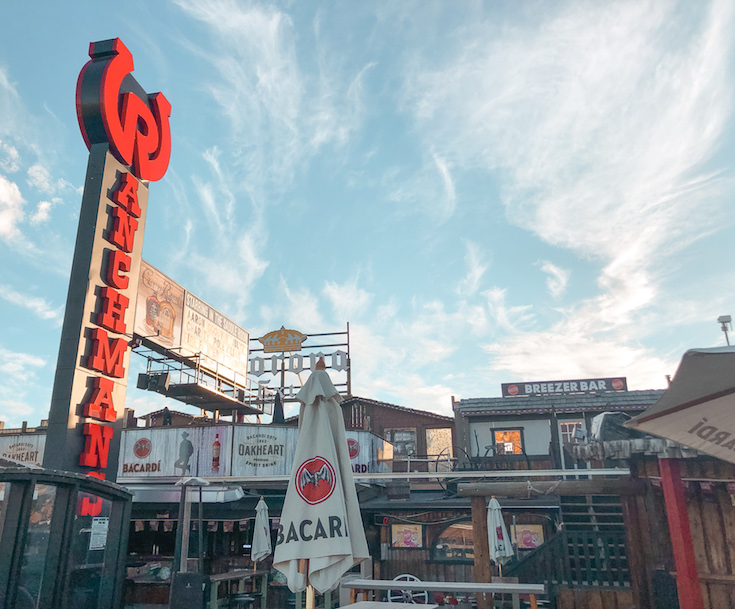 If you're up for some more country music and dancing, visit Calgary's stampede hotspot, Ranchmans. The large bar gets packed and has multiple dance floors where you'll see friendly locals two-stepping and line dancing. Jump right in and try it out. Ari can't dance and he had a great time. Make sure to eat at the Stampede beforehand, because the food at Ranchmans isn't very good (expensive and our burgers were still cold). You can take the C-Train straight from the Stampede to Southland Station and it's just a 15 minute walk from there.
6. Experience premium Alberta beef at Caesar's Steakhouse
Although this is outside of the Calgary Stampede grounds, if time and budget permits, you have to eat at Caesar's Steakhouse. It is the best steakhouse we've ever been to! We went all out. We started with an Aperol Spritz and some appies; the escargots and shrimp cocktail were delicious. I ordered a filet mignon for my main course and Ari ordered a 14oz rib eye.  They charbroil the steaks on an open-flame grill and each main course comes with French onion soup and a salad. We upgraded to the table-side made Caesar. Fantastic! Make your reservation online in advance.  
---
Start planning you trip to Alberta
---
See what it was like in our Calgary Stampede vlog:
---
Looking for more travel inspiration? Check out our list of Unique Cultural Experiences to Inspire Your Next Trip