Did you know Lisbon is one of the oldest cities in the world? It's the oldest in Western Europe and even older than Rome!
What makes the port city so unique is its combination of Old World charm with its fresh take on its culinary, design and music scene. Lisbon has one of the best nightlifes in Europe and some of its restaurants and bars have even placed in the World's Best lists. There is a sense of pride in Portuguese culture, which shines through its creative hubs and selection of boutique stores focussing on emerging and independent designers from the country.
The vibrant capital is a destination for history, music, architecture, food and wine enthusiasts. We have picked out what we think are the best experiences and spots for your two days in Lisbon. Our 2 day Lisbon itinerary also includes the best time to visit, the best way to get around the city and where to stay.
Overview: Lisbon in 2 Days
Day 1: Saunter through Lisbon's oldest neighbourhood, shop Portuguese-based brands, drink aperitivos at a hidden rooftop bar and dine at one of the city's hottest restaurants.

Day 2: Explore Lisbon's creative culture, discover Port wines and experience the city's vibrant nightlife and music scene.
Disclosure: Some of the links below are affiliate links, meaning at no additional cost to you, we will earn a commission if you click through and make a purchase. We only recommend products or services we have used or that we believe will add value to our readers. Thank you for supporting us!
Best time to visit Lisbon, Portugal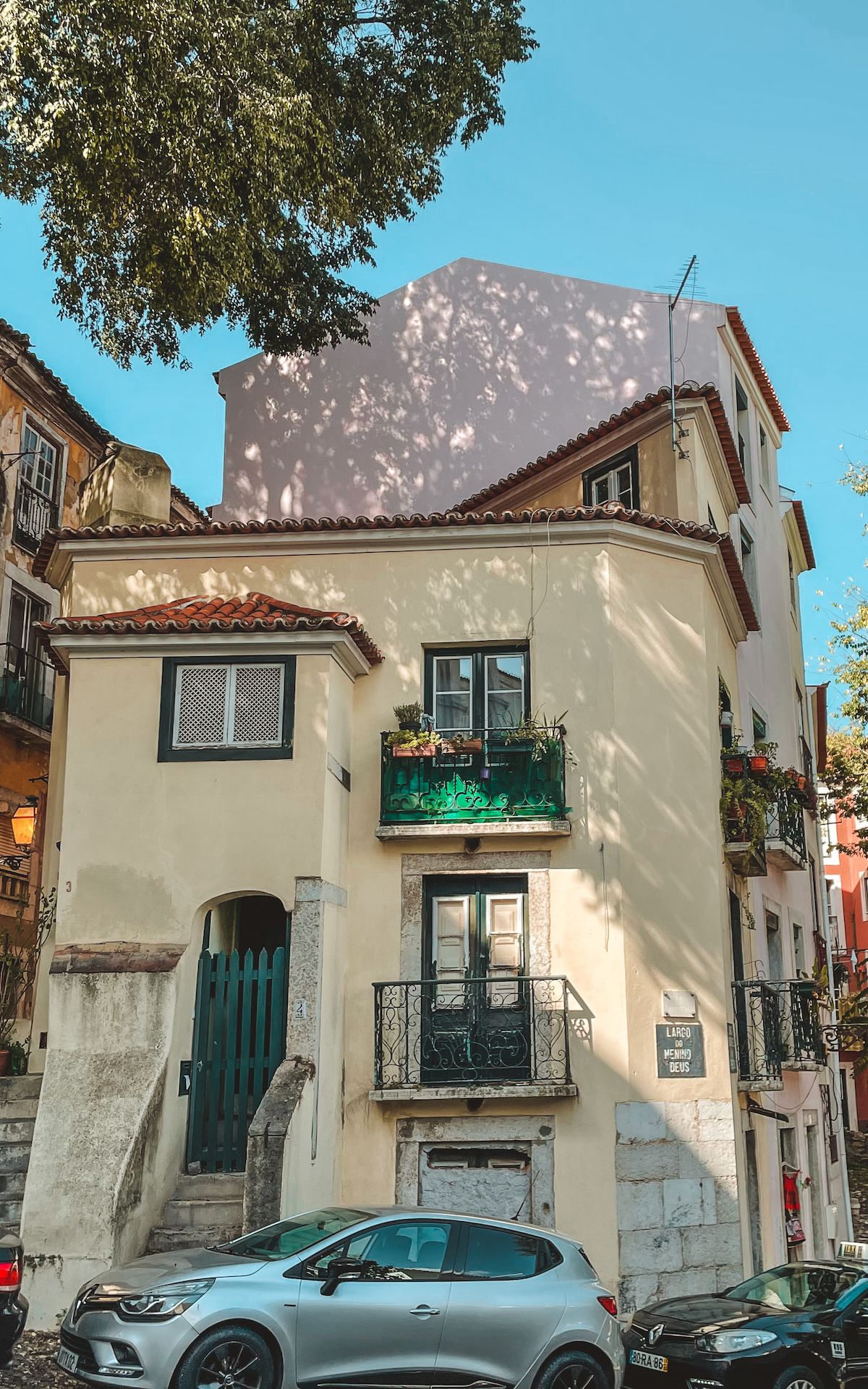 The best time to visit Lisbon is during spring and early fall. The weather is still pleasant and you will avoid peak summer season with soaring hotel prices and bigger crowds. December - February sees the coldest temperatures.
We also recommend including a Tuesday or Saturday in your stay so you can visit the flea market, Mercado de Santa Clara. On Sundays and Mondays many of Lisbon's best restaurants are closed.
Getting around Lisbon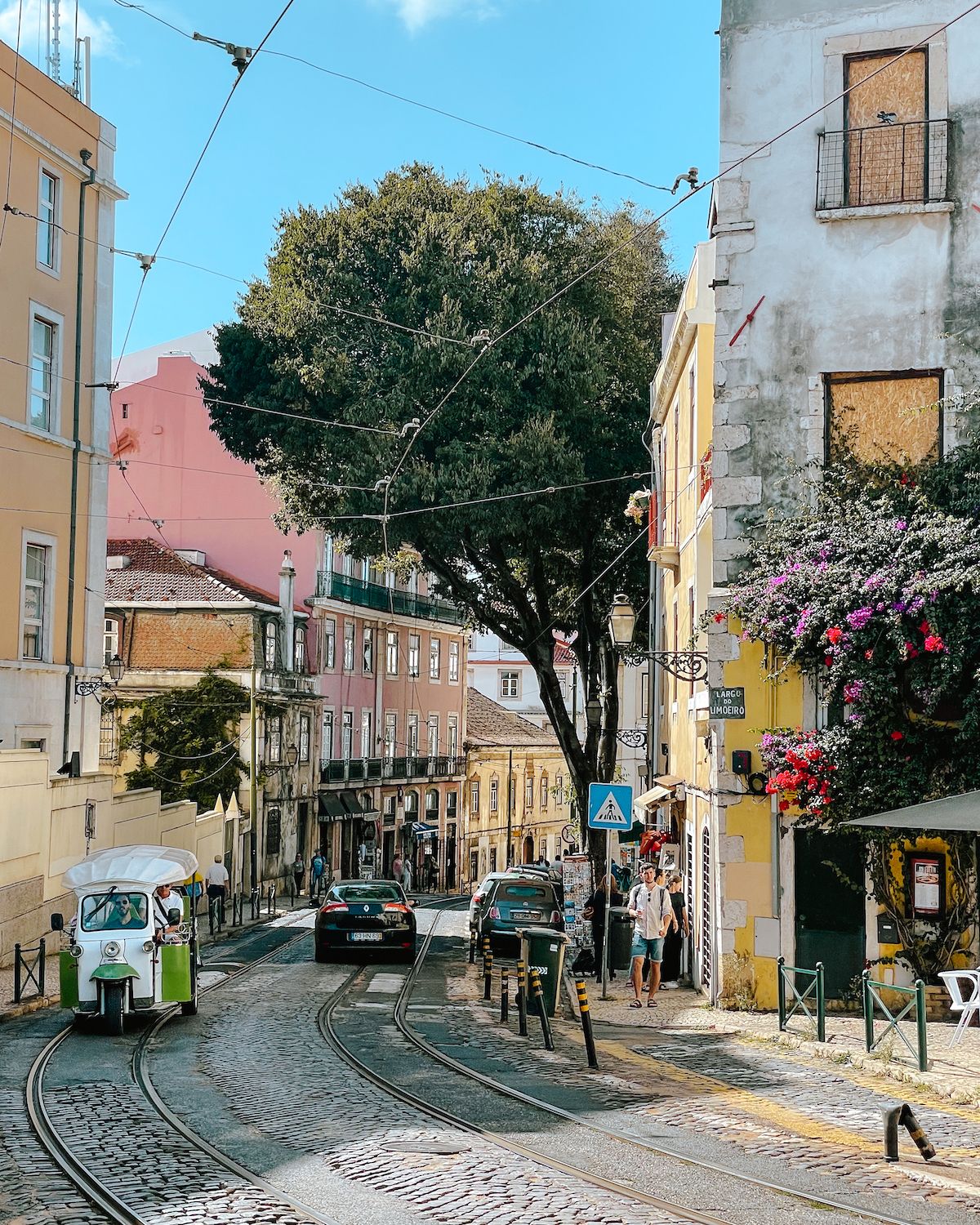 Since Lisbon is sprawled over hills, you can expect many ascents and descents as you're walking. Google Maps is handy to use for walking directions since it shows elevation gains.
Besides walking, the best way to get around Lisbon is by Uber. It's inexpensive compared to other cities, however wait times can be longer than normal. A 10 minute Uber through the centre cost us 3.90 €.
The best way to get from the airport to the city is by Uber, some taxis still don't use a meter.
Burnt Potato 🥔💨 : The historic trams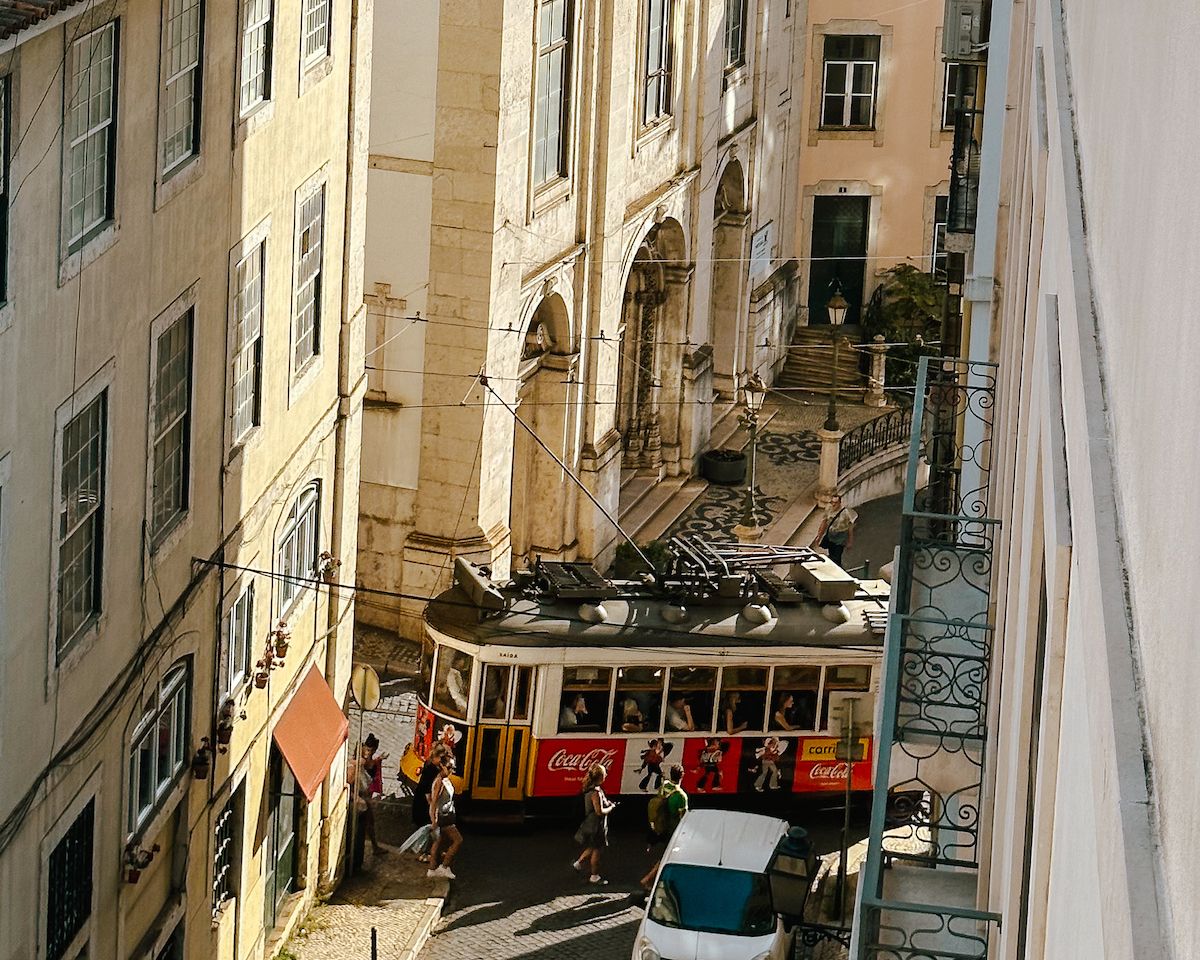 This is the perfect example of one of those "expectations vs. reality" situations. We decided to take Tram 28 from Alfama to Baixa, since the estimated time was 14 minutes compared to 24 minutes of walking. The electric tram system has been in place since 1873, so we thought it would be cool to experience it. I imagined sitting by the window with a pleasant breeze hitting my face as I watched the city go by.
After waiting about 10 minutes, the tram arrived and it was absolutely crammed with standing room only. Over the next 20 minutes, we endured the mosh pit tram ride from hell. As more tourists entered the tram, we were slowly squeezed body to body down the aisle until we popped out in the back of the tram. I was even properly shoved at one point! I finally got a seat after 15 minutes and desperately welcomed that breeze I was longing for from the window
Google Map's tram times were completely wrong. It took us double the time it said. Part of the tram line is only one way, so you might have to wait for (what seems like forever) the tram coming the other way to pass you. It would have been faster walking in the end! To top it all off we realized that an Uber would have only cost us 5 € compared to the 6 € it was for 2 tram tickets.
Where to stay in Lisbon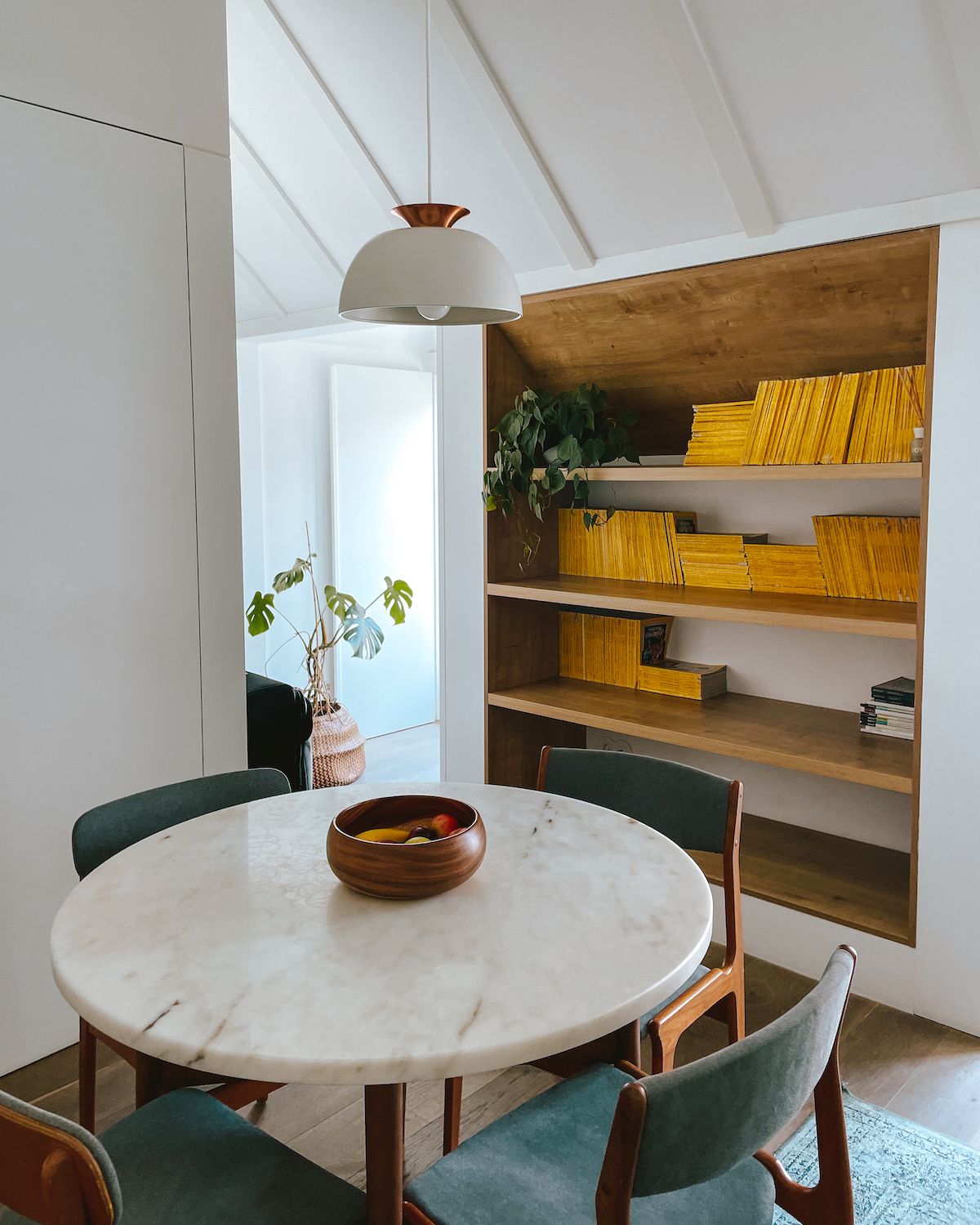 For your 2 day Lisbon itinerary, we recommend staying near the Baixa/Chiado neighbourhoods. From here, it's easy to walk to the different neighbourhoods around you, like Alfama, Bairro Alto and Principe Real. The city is hilly, so location is key.
Our top hotel picks in Lisbon:
Best for value: Le Consulat ($$): We stayed here one night in their budget double room, which was surprisingly spacious and a great value. The former Brazilian consulate has nice touches with its stylish furnishings and artworks. The front desk was also very friendly.
Best for a local's feel: Lisboans Apartments ($$$). The former factory turned design-forward hotel sits on a quiet street close to all the action. The apartment-style suites have kitchenettes and include a fresh breakfast delivered daily in your fridge. It's run by the same family who owns Prado Mercearia Wine Bar and Prado Restaurant, two of Lisbon's hot spots. They are all in the same complex.
Best for luxury with a fun twist: The Ivens Autograph Collection ($$$$). Recently opened, this maximalist tropical-themed hotel has received a lot of praise and recently made Conde Nast's 2022 Hot List of new hotels.
Browse more stays in the Baixa/Chiado neighbourhoods.
2 Day Lisbon Itinerary
Day 1
Saunter through Lisbon's oldest neighbourhood, shop Portuguese-based brands, drink aperitivos at a hidden rooftop bar, and dine at one of the city's hottest restaurants
─ Daytime ─
Start your day with an al fresco brunch at Nicolau Lisboa.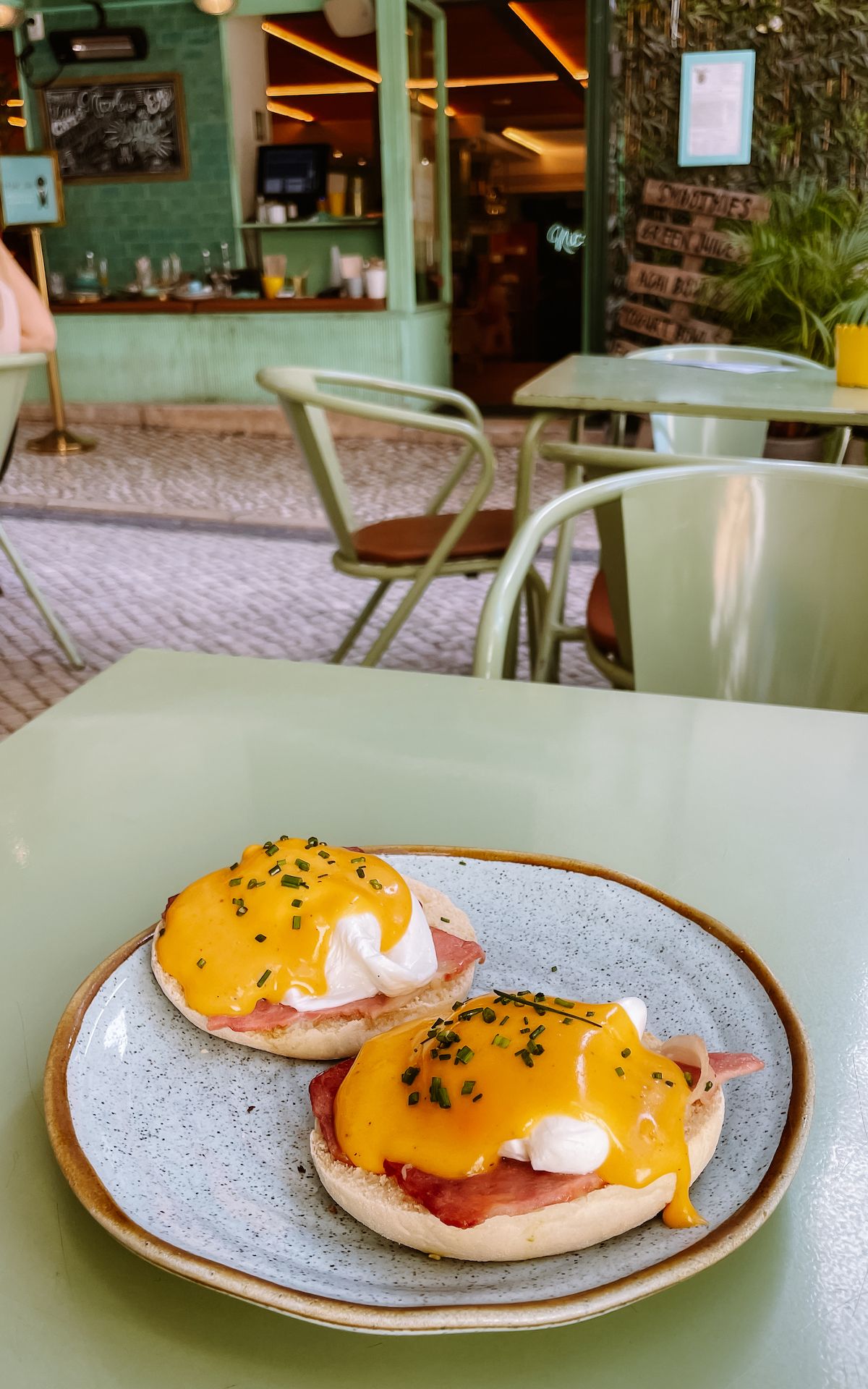 Start your morning with a refreshing brunch at Nicolau Lisboa on their large shaded terrace. Open everyday of the week, they offer many healthy options like acai bowls, smoothies and green juices. Or, go for a heartier egg dish, like their eggs benedict or shakshouka, you will be sure to walk it off. Green is the theme with plants, green tables, chairs and tiled walls. The music was enjoyable with a mix of indie and chill hip hop.
Stroll through Lisbon's oldest and prettiest neighbourhood, Alfama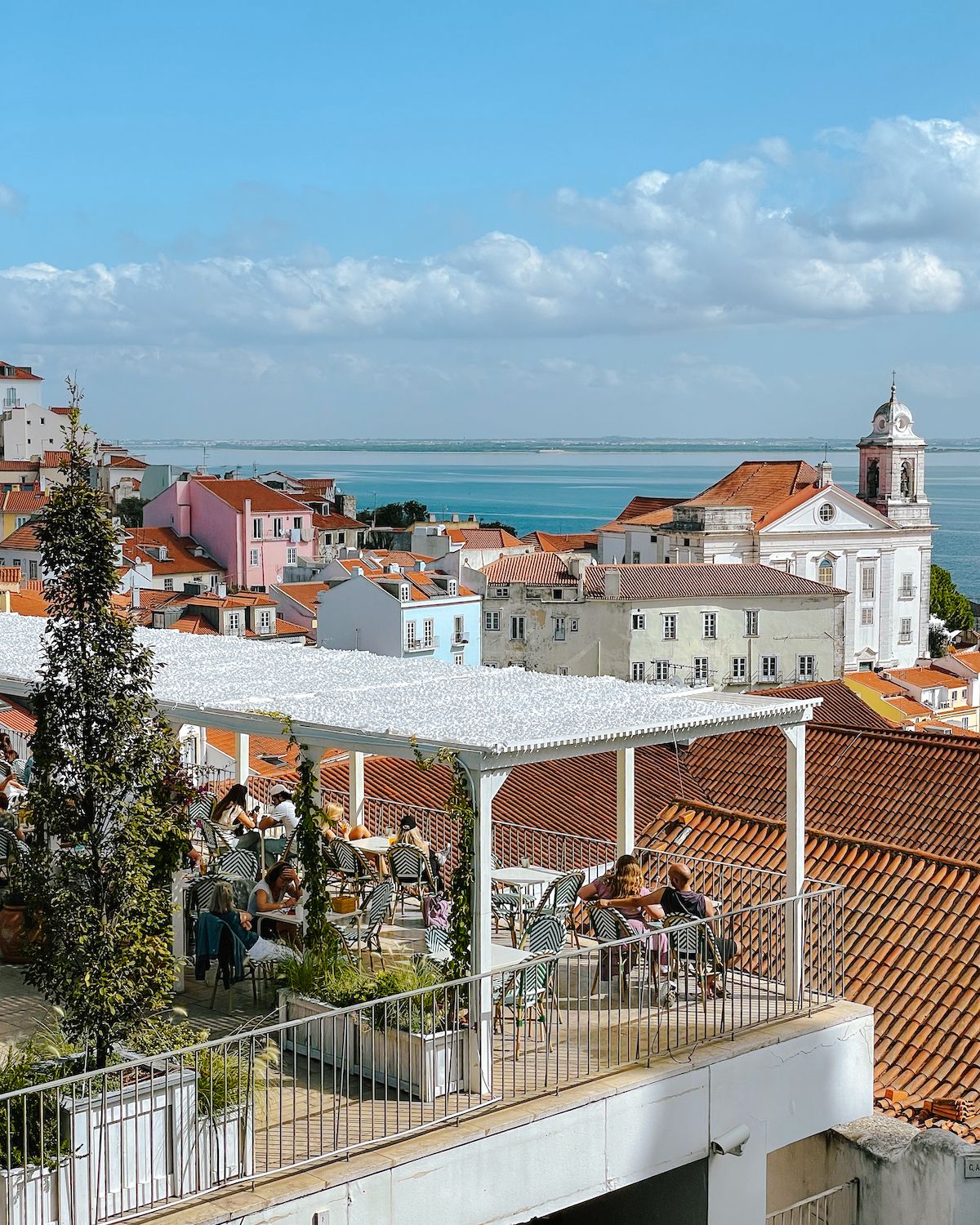 After brunch, start your walk to Alfama, the oldest and arguably prettiest neighbourhood in Lisbon. The area is known for its medieval cobblestone streets, bright-coloured buildings and spectacular views. It's also the birthplace of Fado music, a traditional and melancholic Portuguese genre.  
From Nicalau Lisboa, it's a 13 minute walk to the Miradouro das Portas do Sol viewpoint, one of the best panoramic viewpoints of the red-roofed city and Tagus River. Along the way you'll pass the 12th century Lisbon Cathedral, the oldest in the city.
After your gradual 50m ascent, reward yourself with an espresso overlooking the charming city at Quiosque Portas Do Sol or below at Terrasse Alfama. They both have seating along railing for unobstructed views.
Quiosque Portas Do Sol was packed with no tables along the railing, however we noticed that the fancier looking Terrasse Alfama below had tables available. We assumed it would be super expensive and that they would require you to buy food, but to our surprise they didn't! We were happy we asked. It was 1.50 € for an espresso or 4 € for a cappuccino and we had an excellent choice of seating. You can also buy drinks here. Beer starts at 2.50 € and glasses of wine, 4.50 €.
Shop the Lisbon flea market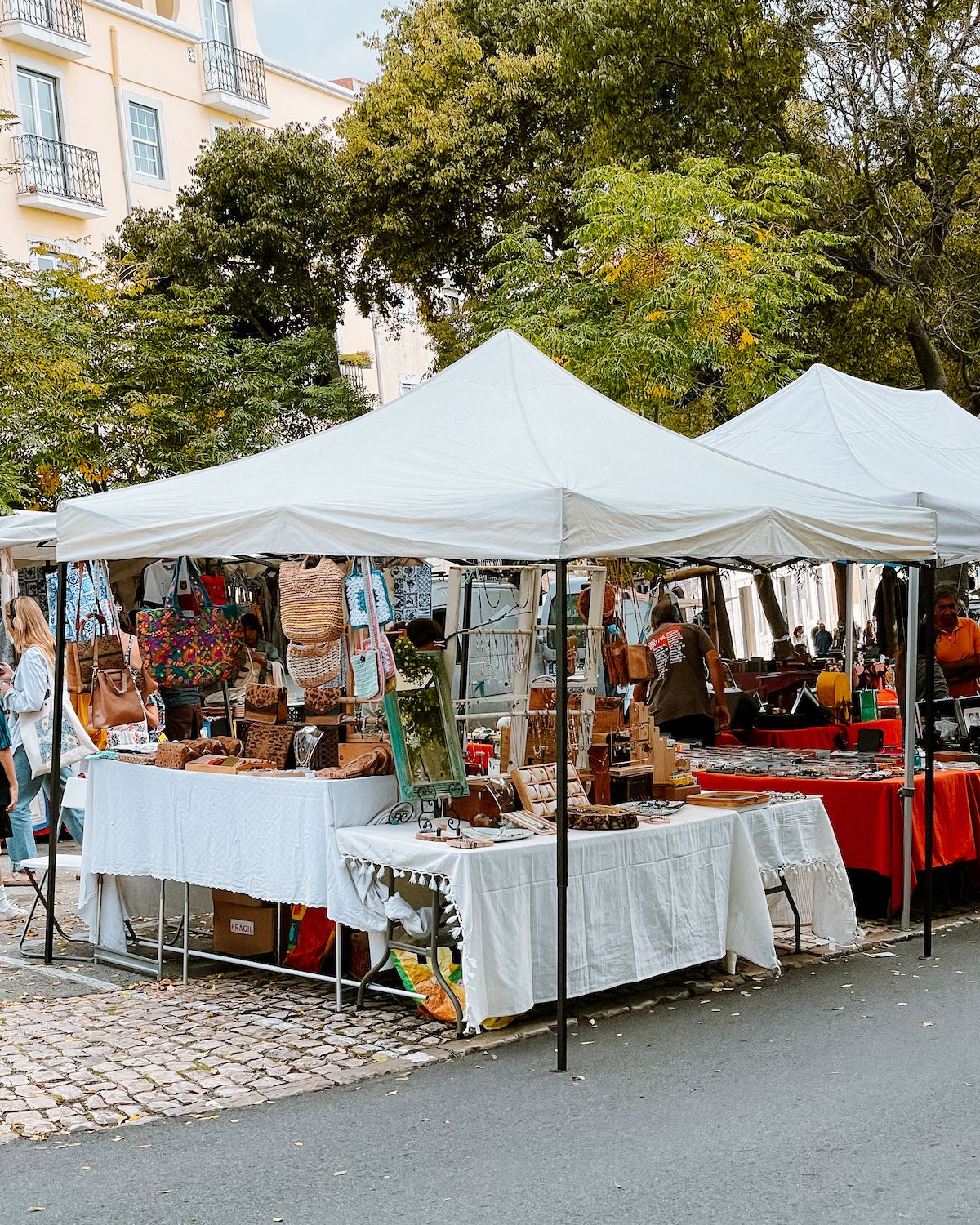 If it's a Tuesday or Saturday, keep walking through the Alfama neighbourhood to Feira da Ladra, Lisbon's street market. Tons of stalls set up selling new and vintage items. You never know what gems you'll find at a flea market! There are also some great boutiques around the perimeter selling ceramics, leather products, jewelry and clothing.
Don't miss shops 110 and 112 on Campo De Santa Clara Street selling Portuguese ceramics and housewares. Down this street towards the park is where we found the best boutiques selling ceramics, clothes, leather backpacks/purses and jewelry.
The walk to the flea market from the Portas do Sol viewpoint takes 10 minutes and is mostly flat.
Snack on a traditional Portuguese sandwich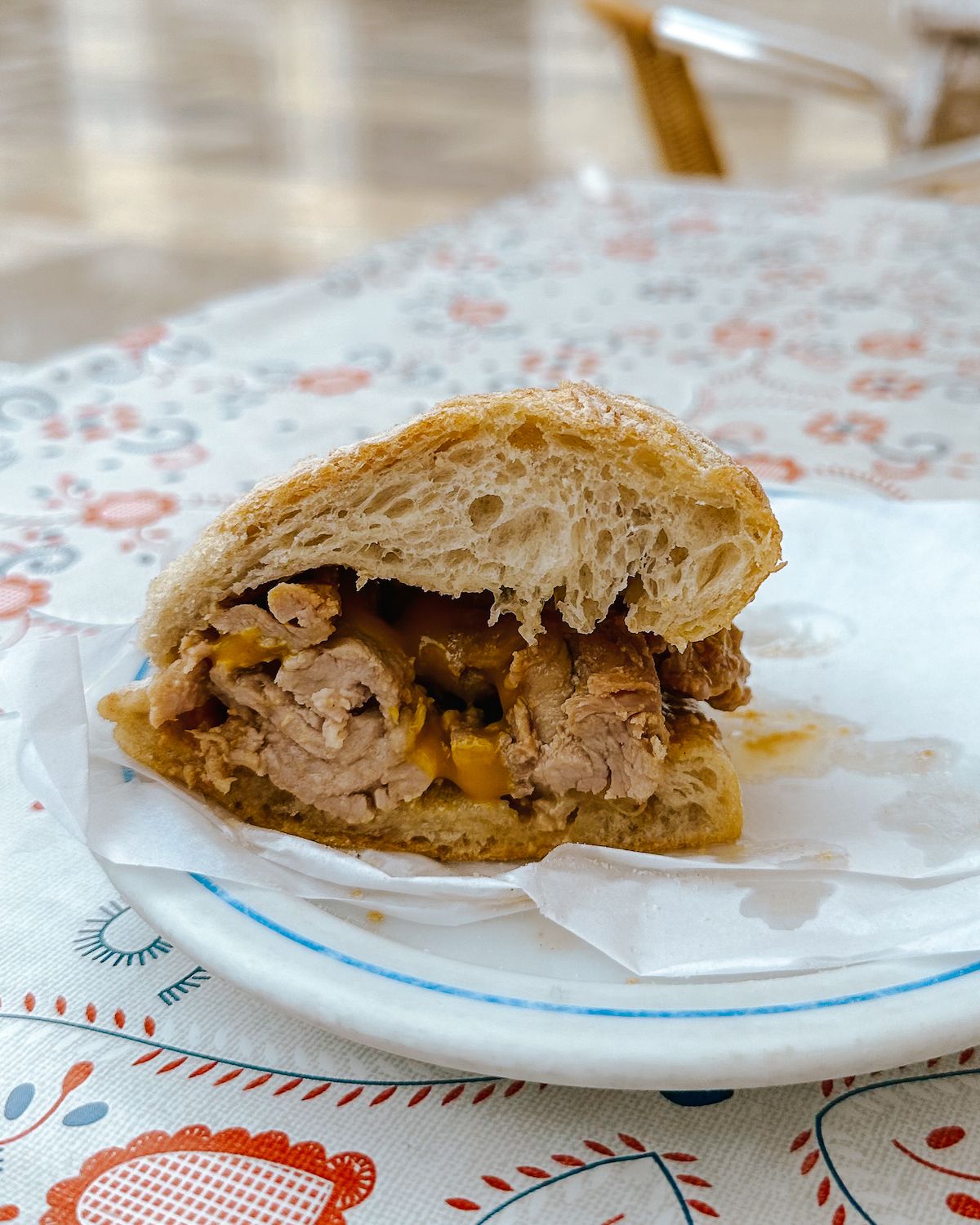 After all that shopping, you may be feeling peckish. Stop in at the take out window of As Bifanas do Afonso (a local favourite) for a 2.50 € bifana. The traditional Portuguese sandwich is made with sliced pork marinated in a garlic and white wine sauce. It's the perfect salty snack. Pair it with a Coca-Cola and don't forget to add mustard!
Explore and shop Lisbon's central and bohemian neighbourhoods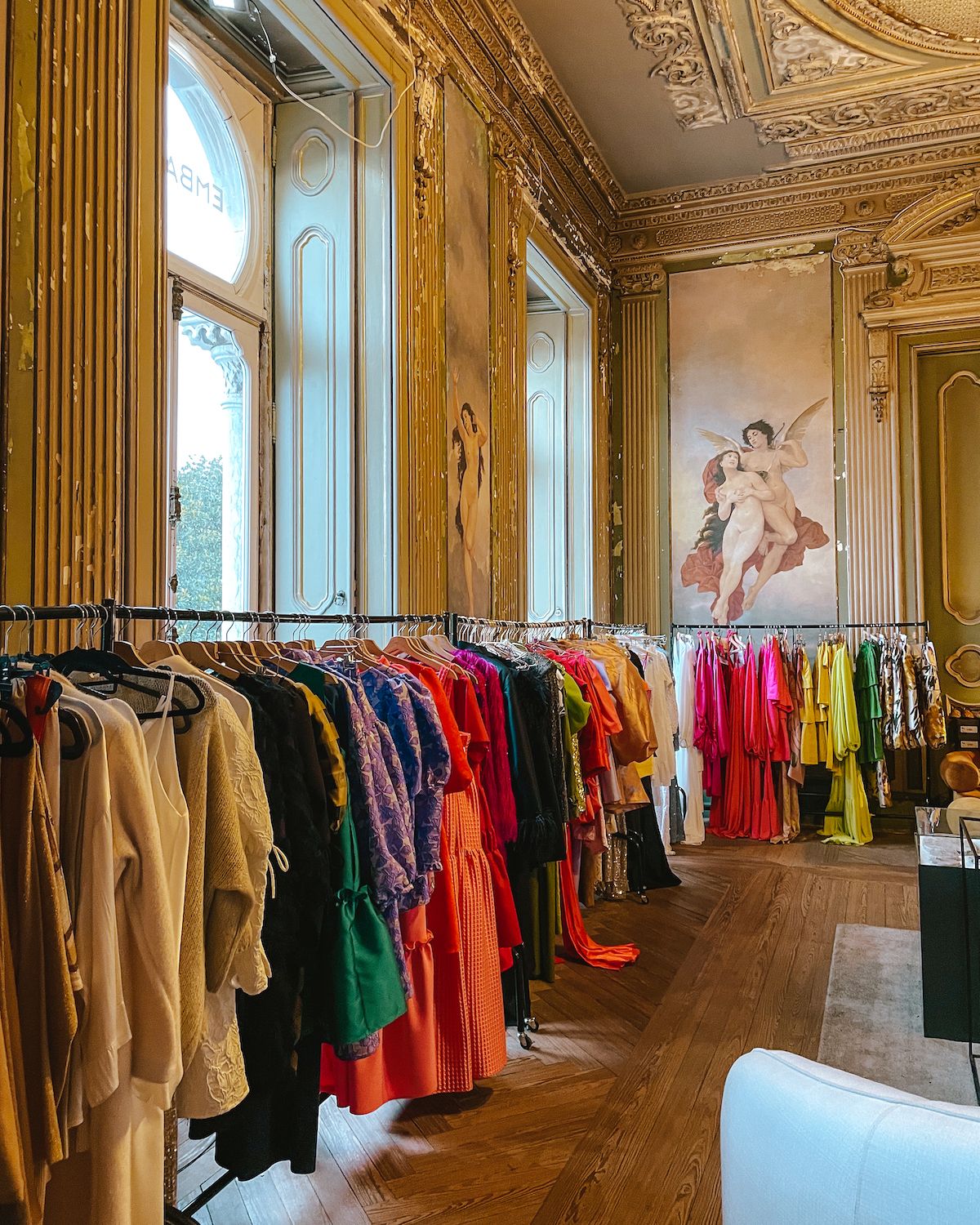 After your tasty snack, walk through the central Baixa and Chiado neighbourhoods towards the bohemian Bairro Alto and fashionable Principe Real neighbourhoods for some shopping.
These were our favourite stores:
The Feeting Room: shop local and independent brands from emerging designers. The industrial space is well laid out with both men's and women's clothing.
Carpet & Snares: in a peculiar Art Deco mall, you will find cute little record shops each with their own style. Carpet & Snares is where I picked up an EP I fell in love with at first listen. They focus on electronic music. Peek-A-Boo Records owned by a local DJ, focusses on disco, new wave, boogie and soul.
iCON: sells chic ceramics, clothing, jewelry and artworks all by Portuguese artists
Mundo Fantástico da Sardinha Portuguesa: We never thought that shopping for sardines would feel like going to a circus. The whimsical space feels like a candy store with colourful tins of sardines and other fishes like swordfish (must try!). If you're not sure about sardines, this may be your gateway to trying them. They are in fact a national icon of Portugal.
Embaixada: shop in the elegant 19th century Neo-Moorish palace turned concept shopping centre for contemporary Portuguese brands. There are boutiques located up the first few floors.
─ Evening ─
Have an aperitivo at a hidden rooftop bar with 270° views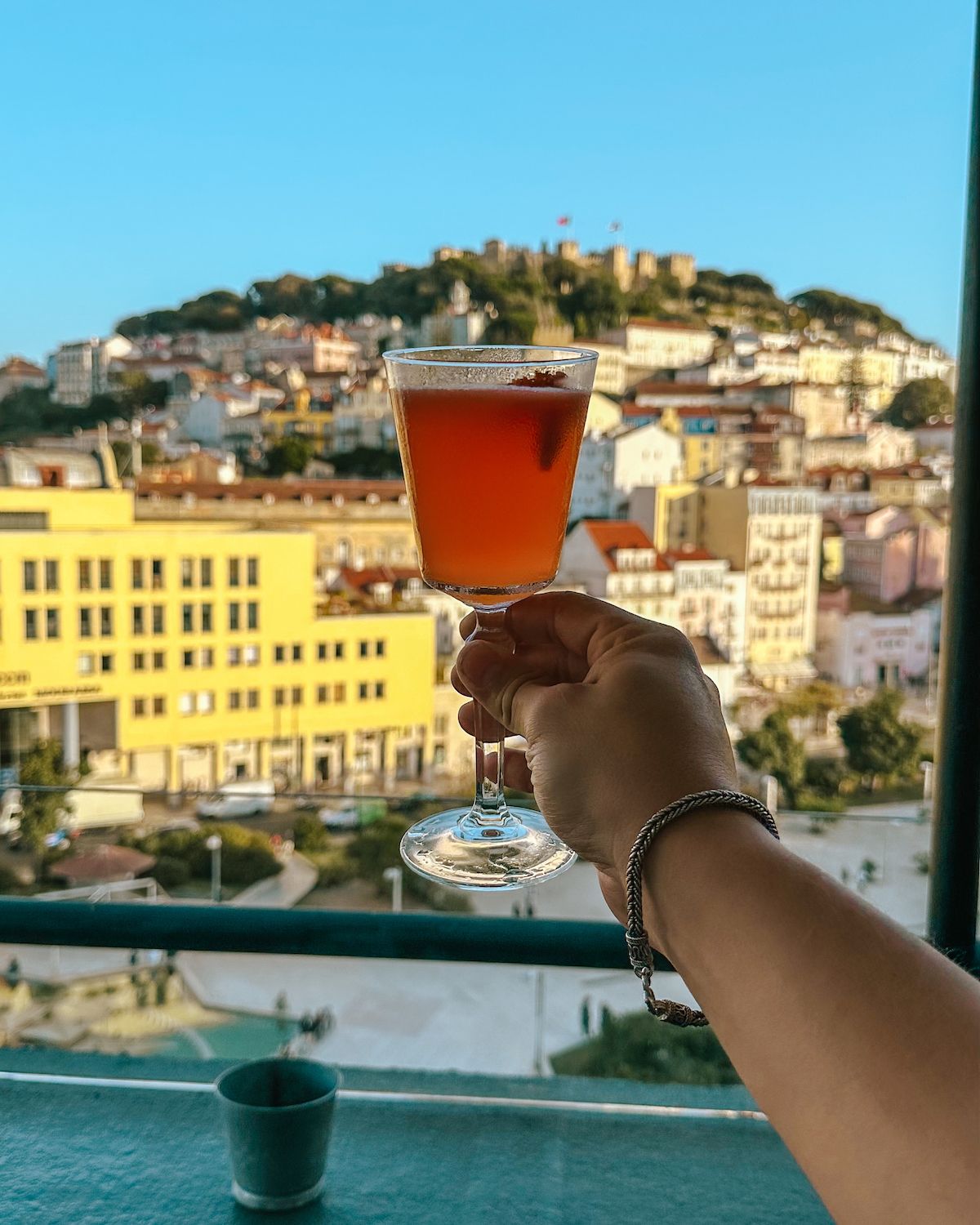 Drink aperitivos at TOPO MARTIM MONIZ for unobstructed views of the city. The inconspicuous rooftop bar may take some time finding, but it's worth it to watch the sunset glow over the hillside buildings and St. George Caste.
Once you're inside the nondescript shopping mall, take the elevator up to the 6th floor to access the staircase that takes you up to the bar. Get there before 6pm to snatch one of the few tables. When it got busy, service became slow, but the cocktails were great. It's a superb pre-dinner spot.
Dine at one of Lisbon's hottest restaurants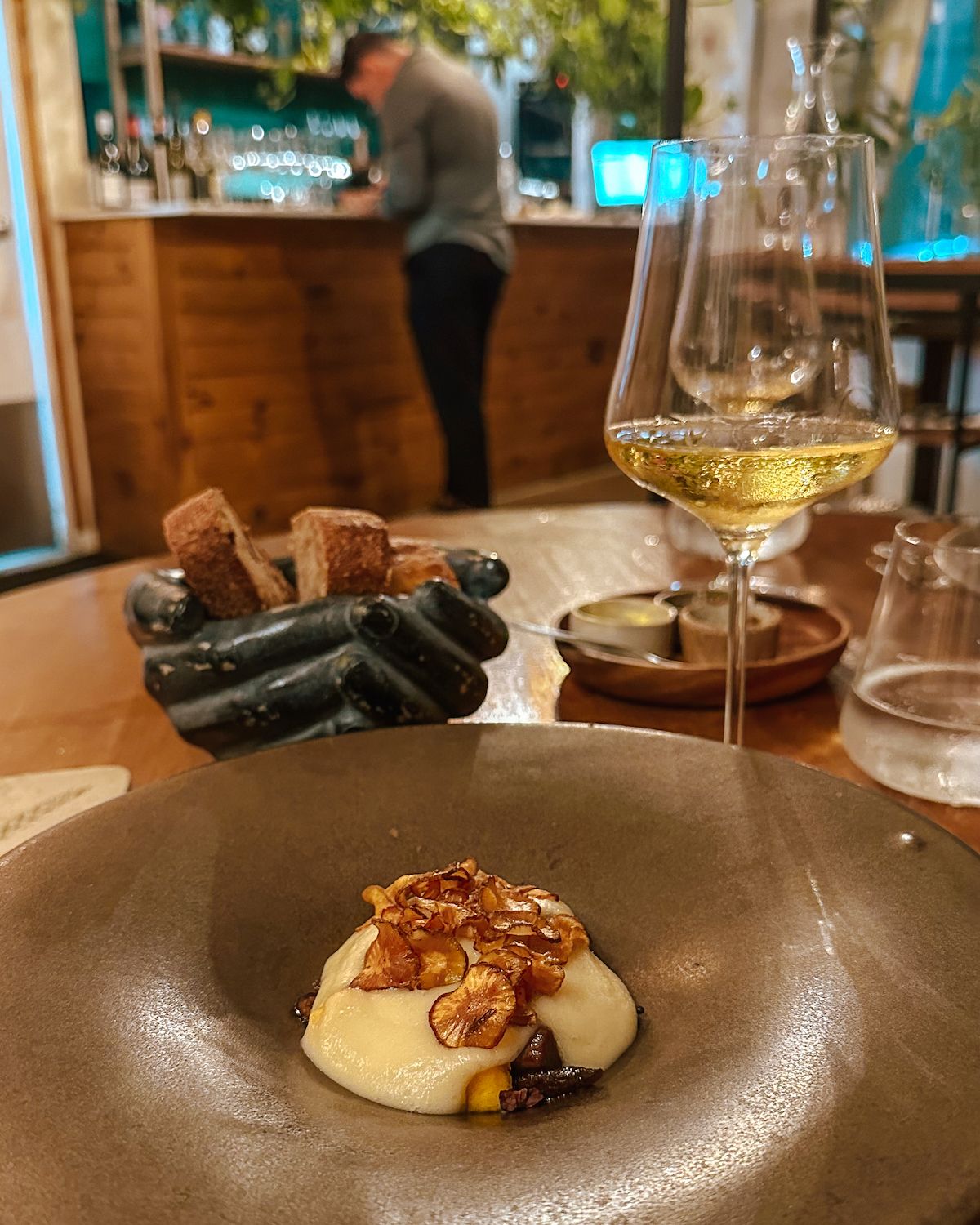 These are some of Lisbon's distinguished restaurants heading the culinary scene. We ate at them all and highly recommend.  
Best for innovative share plates: Oficio ($$). Chic space with soft-coloured touches and an arched-vault ceiling. Make sure you get the sea veg taco! We enjoyed the disco, jazz and light house tunes.
Best for farm-to-table cuisine: Prado ($$). Serves contemporary, locally sourced dishes in a former fish factory. Every dish we ordered was a hit.
Best for vegetarian: Arkhe ($$ - $$$). Very creative veggie dishes. They offer a 3, 5 or 7 course set menu. 7 courses was too much food for us.
Best for Portuguese fine dining: Belcanto ($$$$). Named one of the World's 50 Best Restaurants, the 2-Michelin star establishment is helmed by José Avillez, one of the founders of Portuguese gastronomy. It was one of the best meals of our life, no exaggeration here!
Day 2
Explore Lisbon's creative culture, discover Port wines and experience the city's vibrant nightlife and music scene.
─ Daytime ─
Take a day trip to LxFactory, Lisbon's cool industrial area with hip shops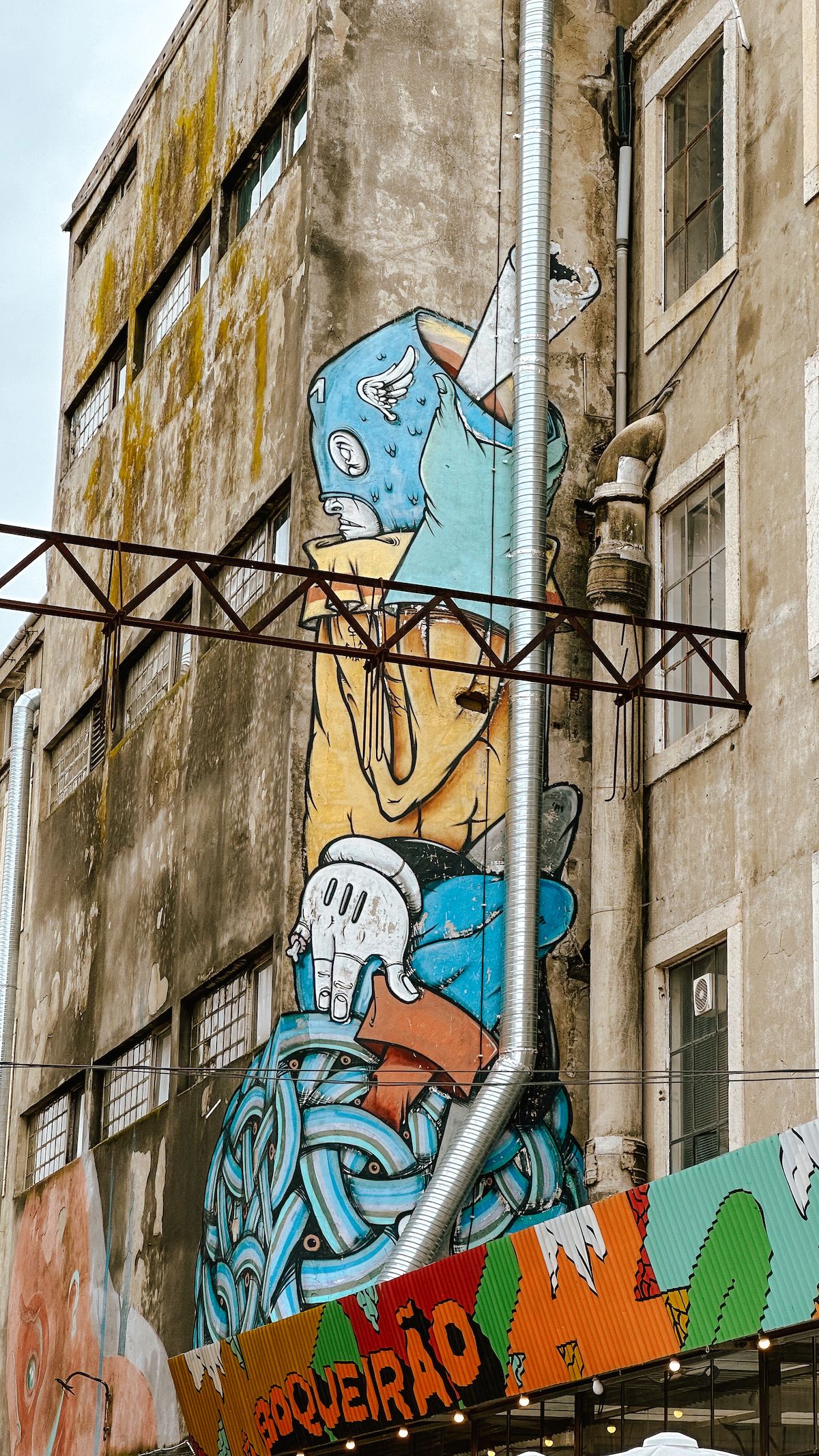 You can easily spend most of your day at LxFactory. The abandoned 19th century textile factory has transformed into a creative centre with unique Portuguese boutiques, concept stores, restaurants and studios. The complex is a 15 minute drive from the city centre, but easy to get to with Uber or transit.
Begin your day at LxFactory with a healthy brunch at Therapist. The bright and airy space offers seasonal and ayurdervic dishes, breakfast bowls, cold press juices and hot beverages like ashawaganda and golden ginger lattes.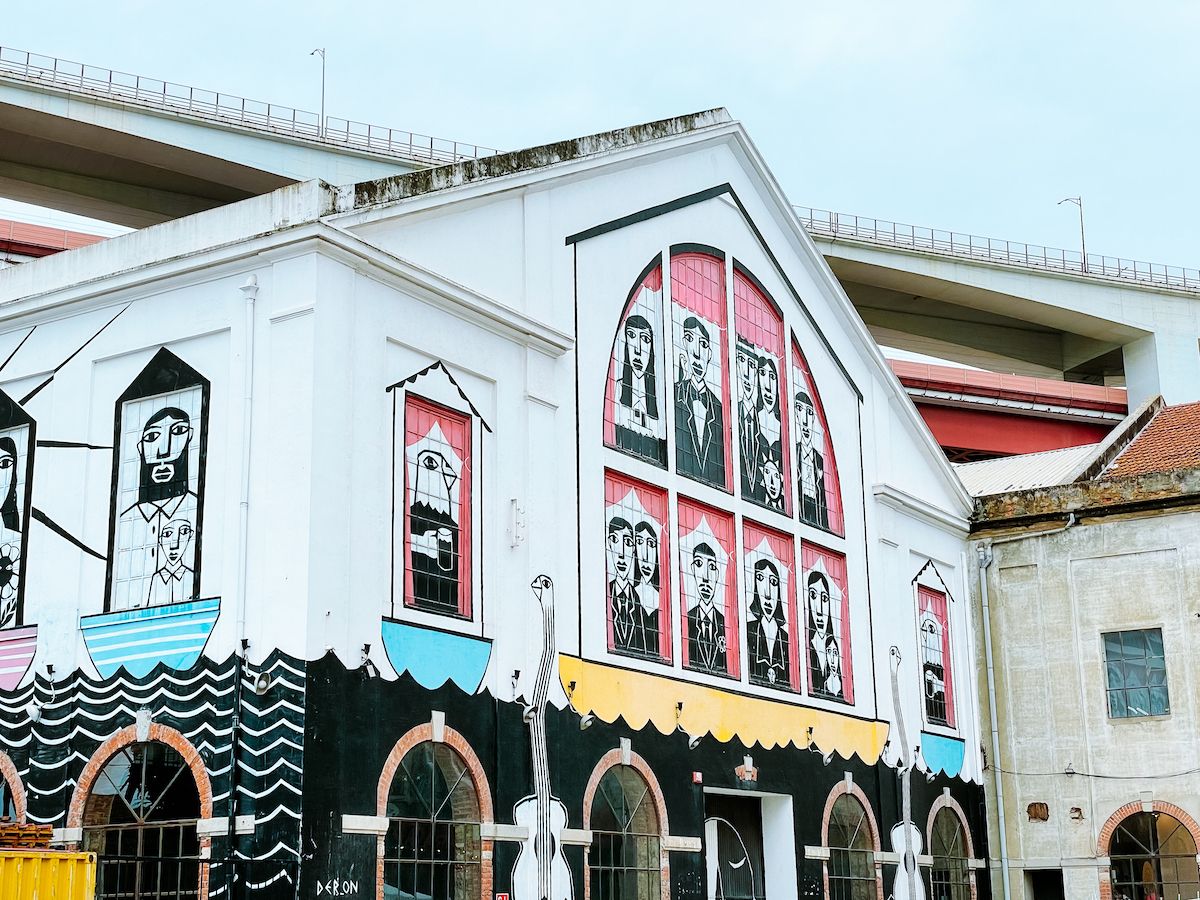 Take your time wandering around the complex and don't miss the small studio shops located up the stairs. There is so much to see here!
These were our favourite shops at LxFactory:
Bergue & Co - this award winning jewelry company was our favourite place we visited. The unisex brand sells rings, bracelets and necklaces with an artistic and unconventional design we haven't seen elsewhere. Ari and I each bought a ring.
Pura Cal - your one stop shop for classic Portuguese home decor and tableware brands. Their colourful tableware is perfect for outdoor entertaining. I had my eye on salad plates shaped like cabbage leaves from Bordallo Pinheiro.
Ler Devagar - a three-story bookstore and artist enclave with towering walls stacked with books, a quirky cafe-bar and record section dedicated to jazz. Also a great place to do some work.
Dream Catchers - we loved their colourful prints and matching sets made from Indian fabrics. Their clothes are responsibly made.
Amazingstore - shop here for socially and environmentally conscious items like sunglasses, watches, backpacks and other accessories.
─ Evening ─
Discover Port wine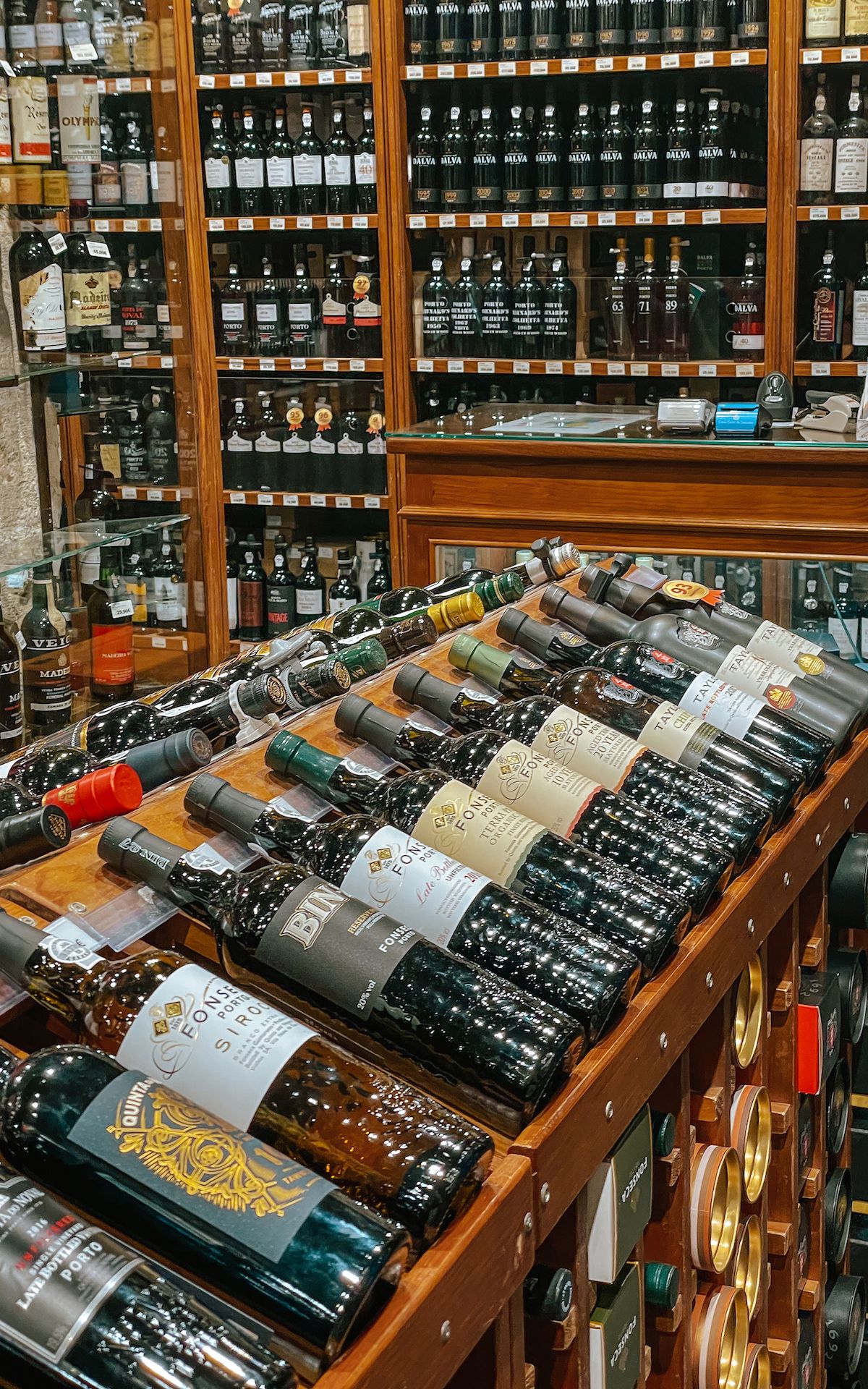 Port is a Portuguese fortified wine from the Duoro Valley of northern Portgual.  It's sweet, yet complex and delicate, and has a fascinating history.
Walking around Lisbon you will see tons of Port bars where you can try a tasting. Rather than visiting a bar, we went to Garrafeira Nacional, a liquor store specializing in Port. They have a good selection of Port wines you can taste. There are different styles of port to discover like ruby, white and tawny. The range of years you can taste and buy Port from blew us away. Even Grandma can find something older than she is!
It's a chance to try extremely old port without having to splurge on a whole bottle. We tried a Port that was over 100 years old from 1920! It was quite the experience to taste a piece of history like that.
If you're a wine enthusiast and want to learn more about Port wine and Lisbon's history
, Viator offers a highly rated
private tour with premium Port wine and tapas tasting.
We like how there is free cancellation up to 24 hours in advance
Dine at one of Lisbon's hottest restaurants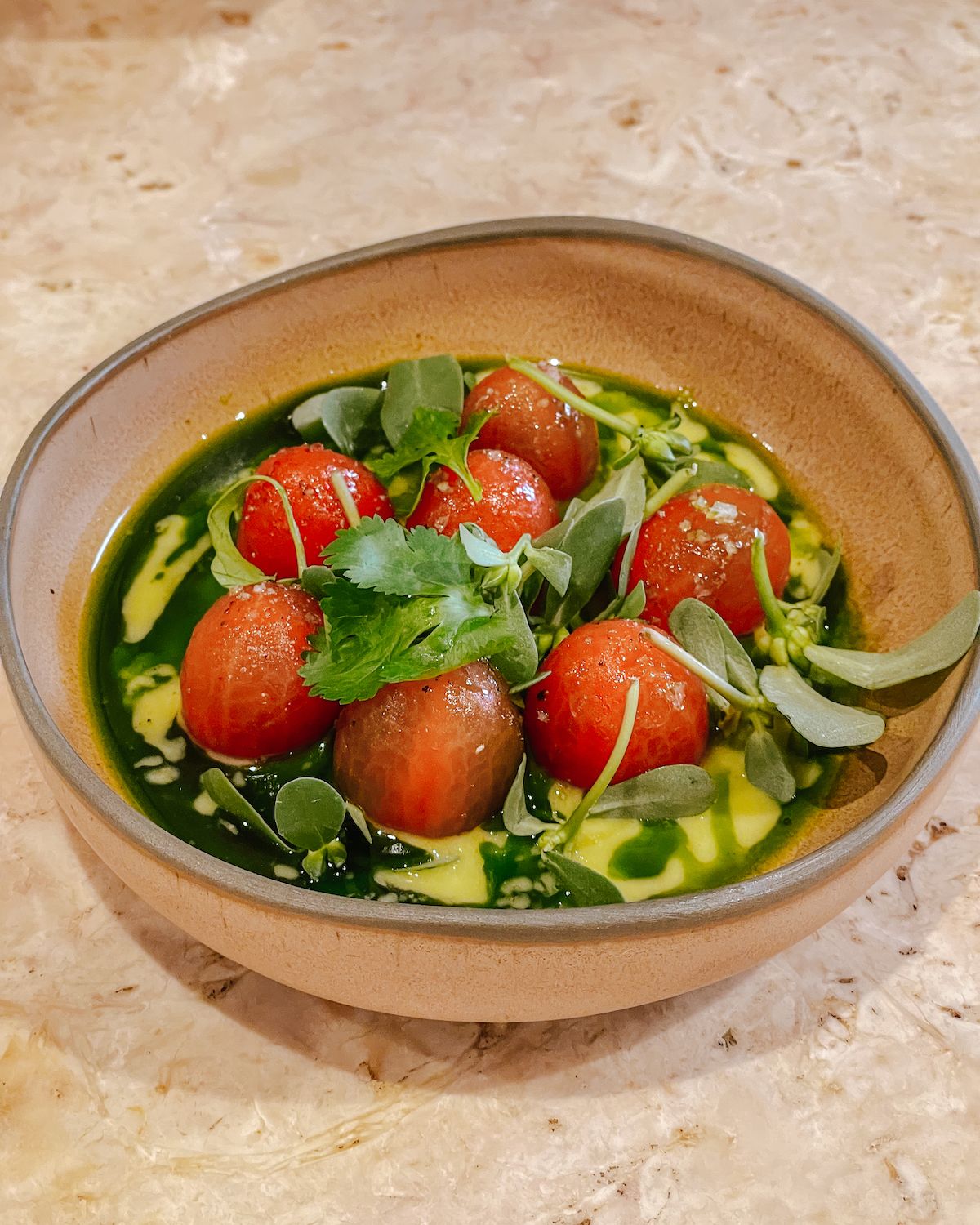 Choose another restaurant from our list that you didn't get to:
Best for innovative share plates: Oficio ($$)
Best for farm-to-table cuisine: Prado ($$)
Best for vegetarian: Arkhe ($$ - $$$)
Best for Portuguese fine dining: Bel Canto ($$$$)
Discover Lisbon's nightlife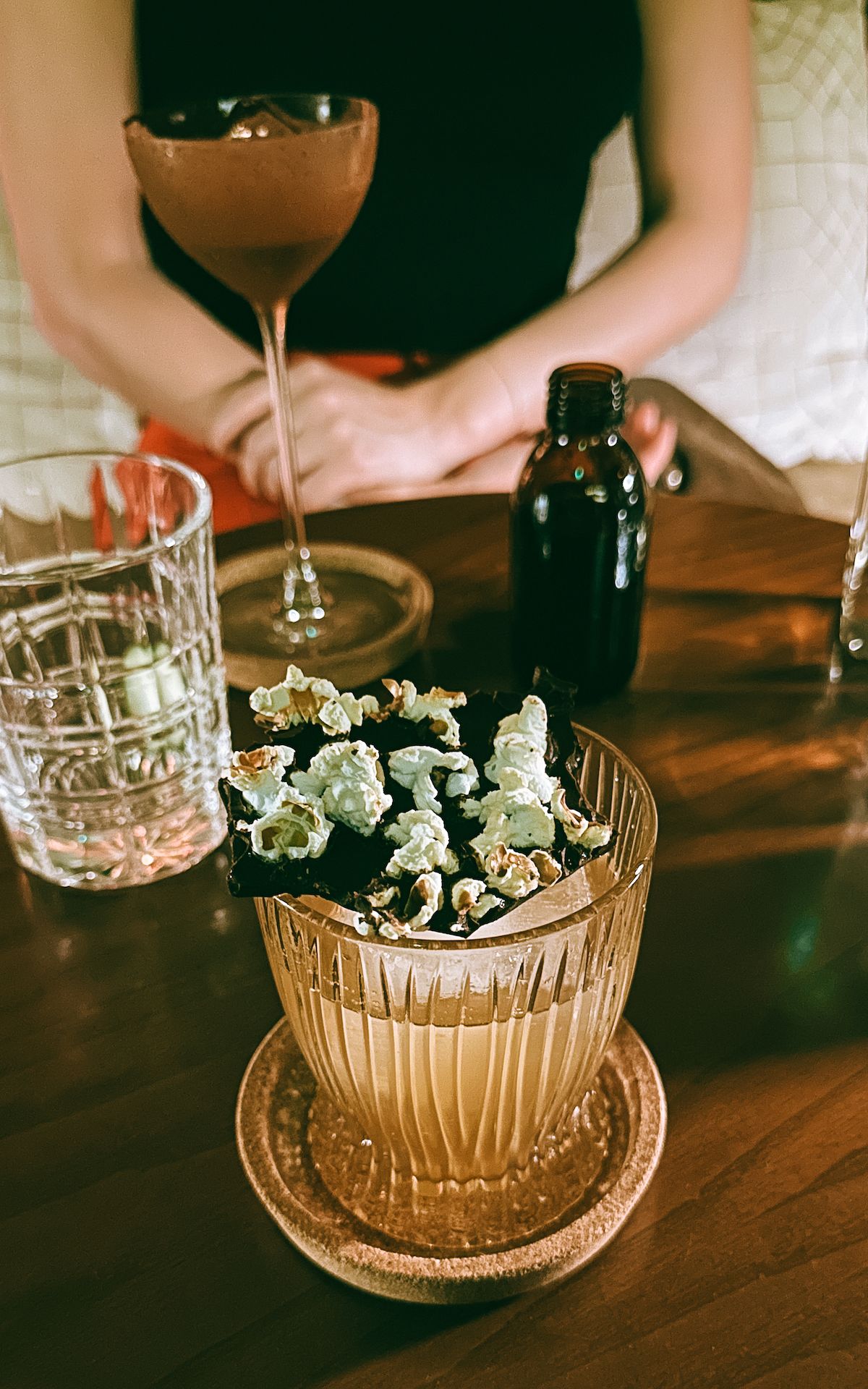 Because of Lisbon's vibrant music culture, the nightlife here is one of the best in Europe. With its fresh and diverse music scene, you will find underground nightclubs, cultural music spaces and neighbourhood bars hosting live Fado, Samba, jazz, electronic, indie and even punk music.
Resident Advisor is a great resource for upcoming electronic events. There is also a handy post on Portugal.com about the best live music spots in the city. For restaurants/bars that play live Fado music, we got a recommendation from a local to walk down R. dos Remedios Street.
Lisbon also has an excellent cocktail scene, with one of its bars, Red Frog Speakeasy, placing in the list of the World's 50 Best Bars. The hidden bar is a tricky one to get reservations for, so reserve online far in advance! Must try cocktail: American Gangster.
We hope you have a wonderful two days in Lisbon!
---
Start planning your trip to Lisbon
---
Save and pin this 2 day Lisbon itinerary for later: