Maui is the second largest island in Hawaii, known for its picture-postcard perfect beaches, stunning sunsets, surf culture and dramatic volcanic landscapes waiting to be explored. It's the perfect place to unwind into a slower pace of life.
Skip the expensive, touristy resorts and see the best of the island's natural sights and culture in our 5 Day Maui Itinerary. This itinerary is for you if you enjoy road trips and want to explore different parts of the island.
Your 5 days in Maui will be filled with unique experiences, from visiting wild beaches to watching the sunset on top of a dormant volcano. We also include our top hotel/B&B picks to make planning your trip as easy as possible.
Outline: 5 Days in Maui
Day 1: explore Paia, Maui's hippie surf town.

Day 2: drive the road to Hana, Maui's most famous drive, and spend the night in Hana.

Day 3: enjoy the unspoiled beauty of Hana and drive back to Kihei for the night.

Day 4: have a morning surf in Kihei and take a day trip to West Maui for shopping & sunset watching.

Day 5: go snorkeling & sunbathing at two picturesque beaches and watch the sunset on the summit of a dormant volcano.
---
Best time to visit Maui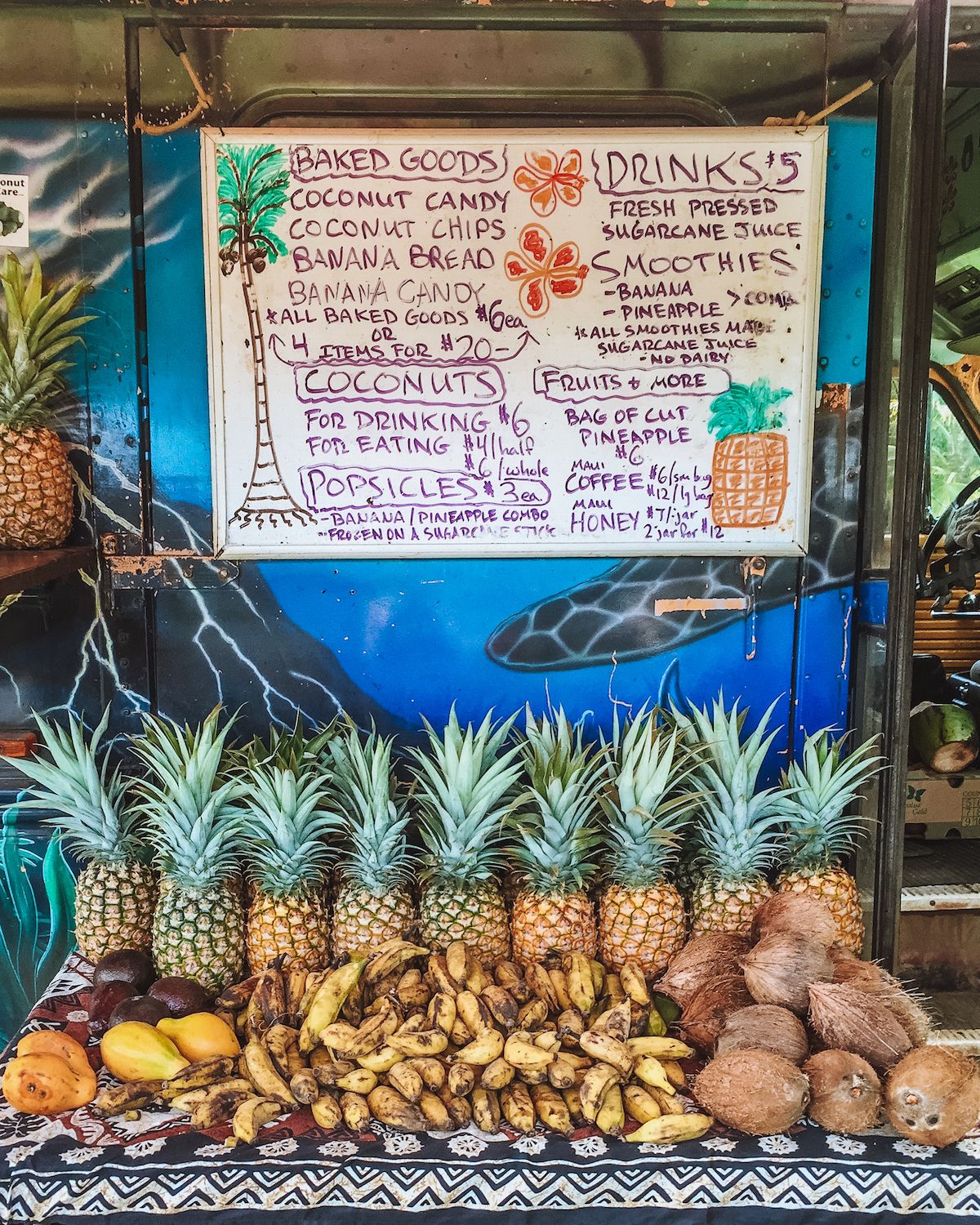 The best time to visit Maui is from April - May & September. There are two reasons for this:
You will avoid tourist heavy seasons with high hotel prices.
You will avoid the months with the highest amount of monthly precipitation, from October - March.
Best way to get around Maui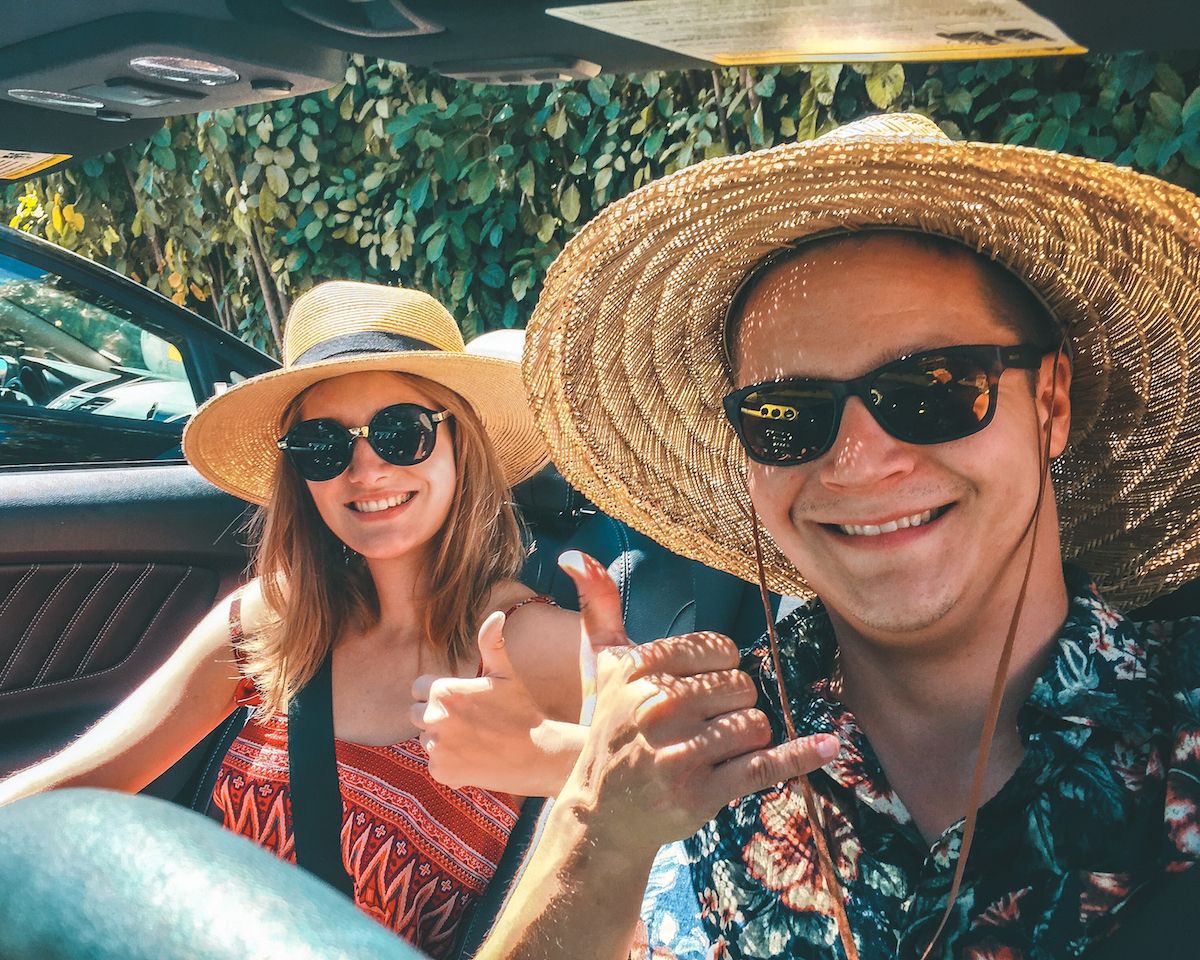 One of the best things to do in Maui is explore its dramatic landscape by car. And the best way to do it is by renting a convertible! With the top down, you feel much closer to the nature around you. It's the best way to get some of that Hawaiian air.
Use the
Kayak
tool to compare prices across car rental companies to get the best rate. We rented a red Ford Mustang convertible and were very happy with it.
5 Day Maui Itinerary
Disclosure: Some of the links below are affiliate links, meaning at no additional cost to you, we will earn a commission if you click through and make a purchase. We only recommend products or services we have used or that we believe will add value to our readers. Thank you for supporting us!
Day 1: Paia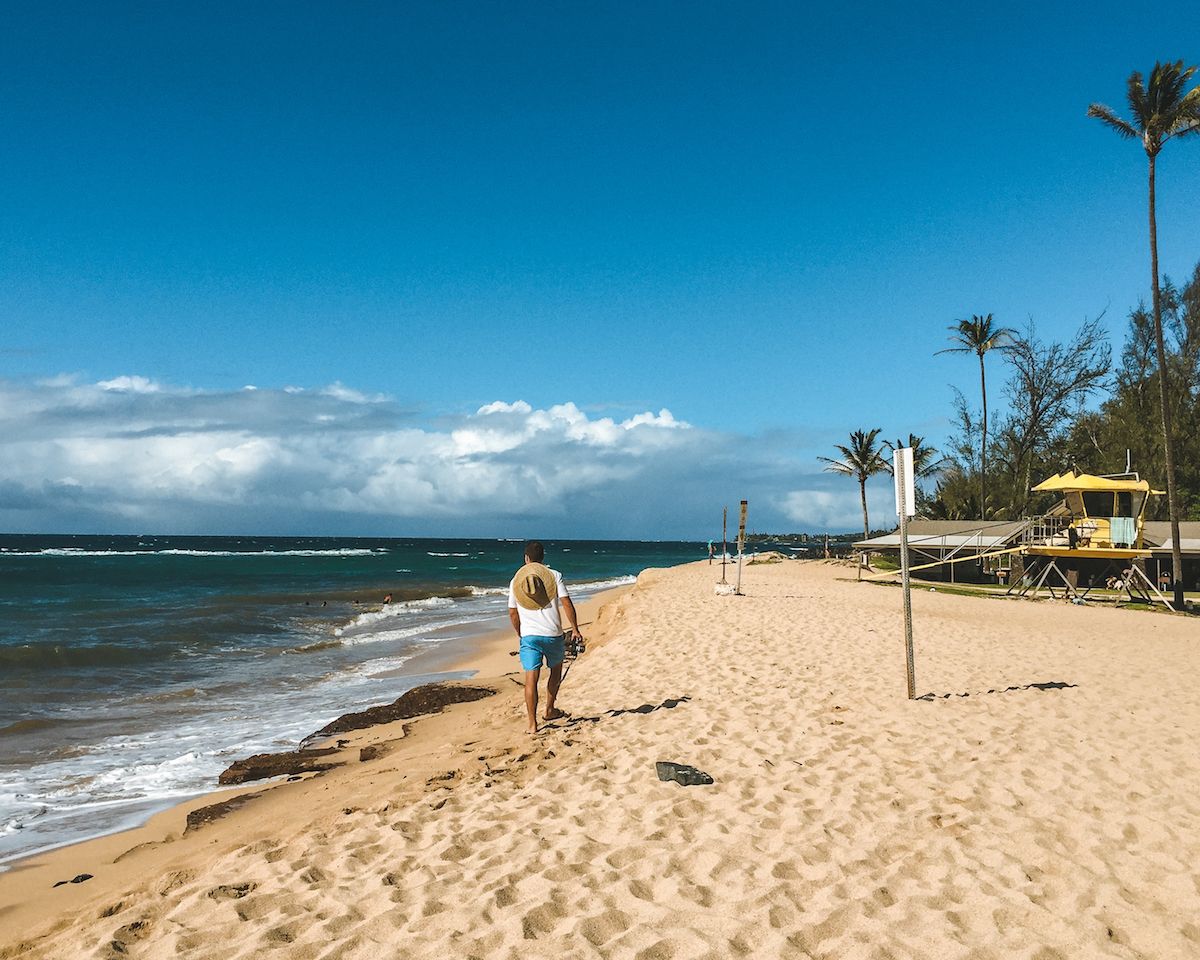 Explore Paia, Maui's hippie surf town
Under a 15 minute drive from Maui's international airport is the hip town of Paia, famous for its surf culture and huge waves. The laidback beach town is also recognized for its local food scene and funky boutiques.
Paia is a great spot to get settled in after your flight.
Stay at Paia Inn, a trendy boutique hotel
located right in town and only a few steps away from the beach. From there, explore the charming town's quirky shops.
One of Paia's most iconic restaurants is Mama's Fish House, a fine-dining seafood restaurant in a converted beach house. Reservations are required far in advance. For a more casual spot check out Paia's Fish Market for its fresh catch plates.
In the morning before your drive to Hana, have a healthy breakfast at Paia Bowls, where you can get açaí bowls topped with fresh fruit and organic granola.
Day 2: The Road to Hana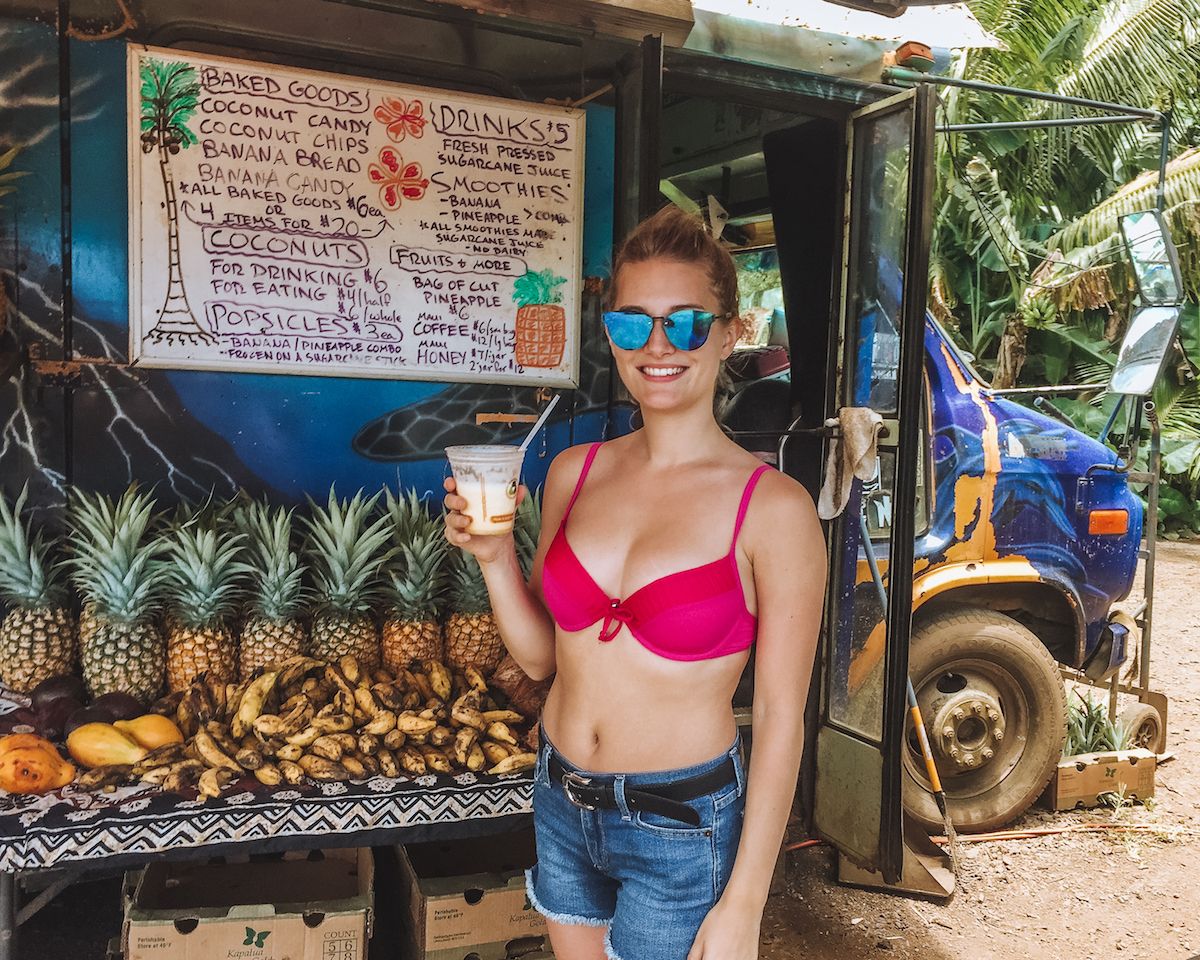 Drive the road to Hana, Maui's most famous drive, and spend the night in Hana.
A bonus of staying the night in Paia is that you have a head start on everyone else for your drive to Hana. Most resorts are about 30-45 minutes away from Paia.
From Paia, it's 45 miles (72 km) to get to the remote town of Hana, however it will take you around 2 hours to get there (excluding stops). This is because the road has hundreds of hairpin turns and many one-lane bridges. The views from the cliff's edge are stunning and the drive is fantastic if you have some experience with mountain driving and you don't mind taking it slow.
Driving towards Hana you will rewarded with sights of unspoiled nature and fun scenic stops.
Best stops on the Road to Hana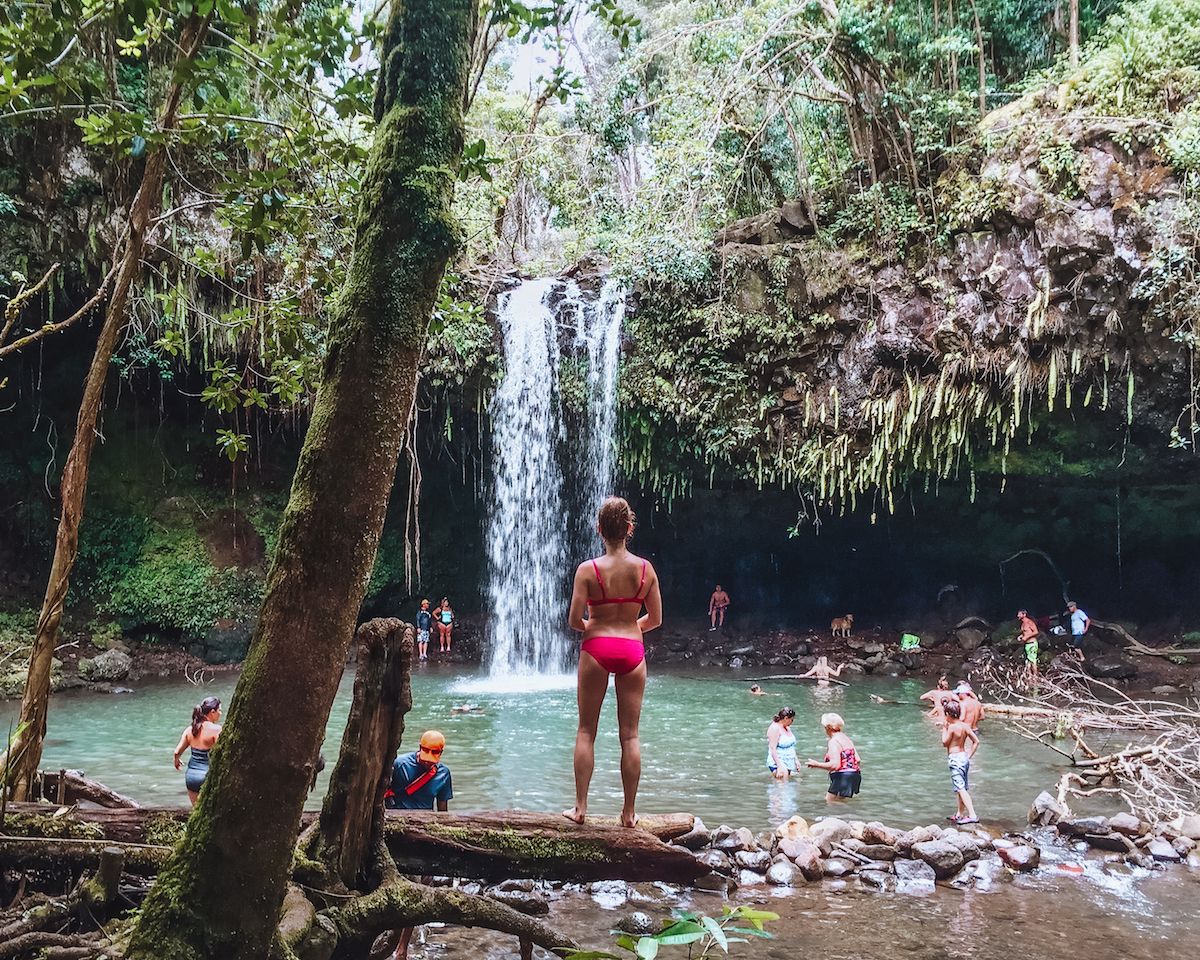 Take a refreshing dip in Twin Falls. The hike is 1 mile roundtrip. There is an awesome farm stand there as well.
Eat banana bread at Aunty Sandy's Banana Bread.
Stop for organic vegan ice cream at Coconut Glen's.
Most people drive all the way back from Hana in one day, but we highly recommend staying the night in Hana. We wished we had more time in this cute town and doing the drive there and back in one day was exhausting. For dinner stop in at one of the delicious food trucks like Huli Huli Chicken or Da Fish Shack.
Where to stay in Hana for one night
Places to stay are limited if you just stay one night in Hana. If time allows and you can stay two nights in Hana, you will have more of a selection to choose from.  
For a one night's stay in Hana our top pick is Heavenly Hana Paradise.
The B&B is surrounded in fruit trees and the spacious guest suite has a king sized bed and private lanai (patio). It's located only a 2 minute drive from the heart of town and a 10-minute drive away from Hamoa Beach.
Day 3: Hamoa Beach & Kihei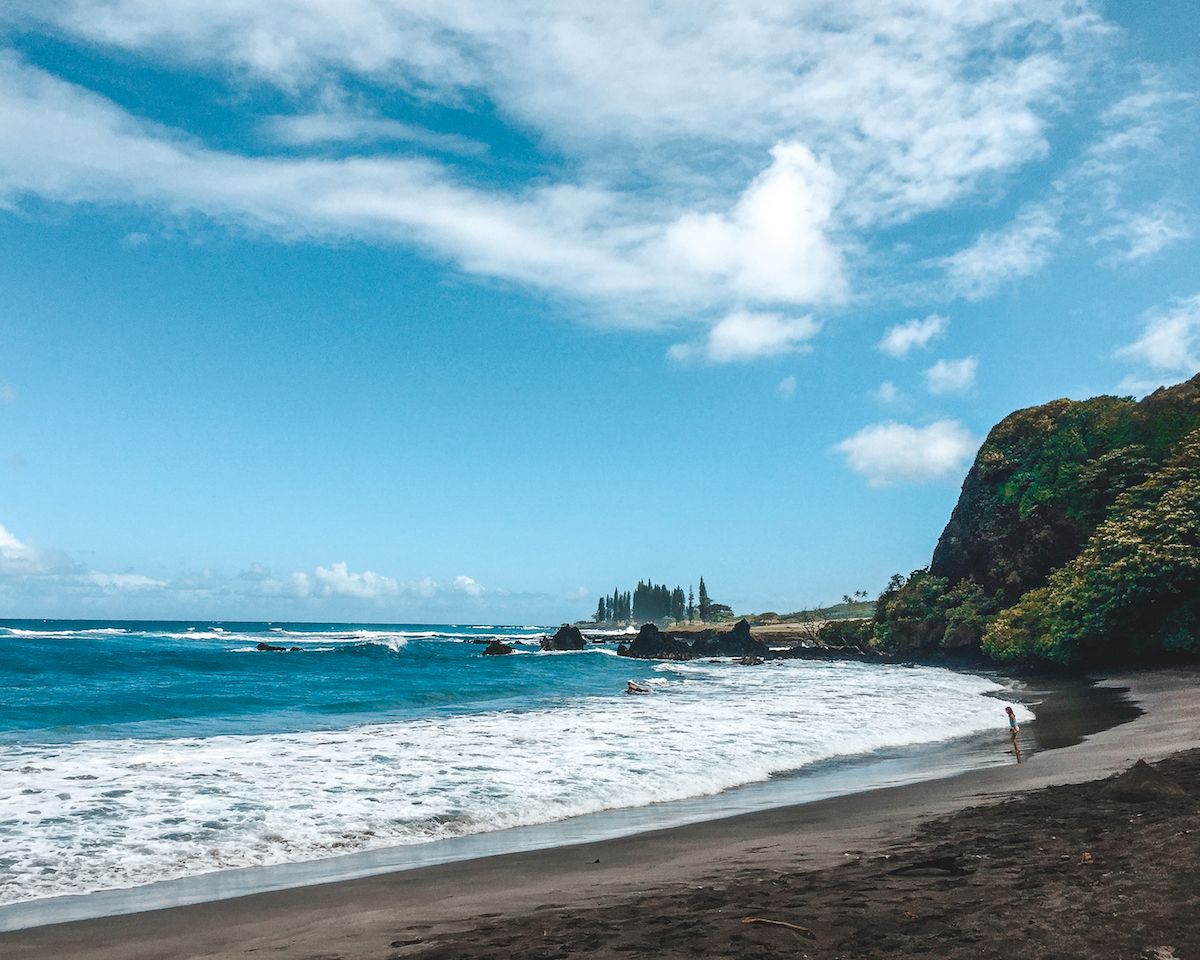 Enjoy the unspoiled beauty of Hana and drive back to Kihei for the night.
Staying the night in Hana allows you to enjoy more of the magical scenery the next day. Today spend some time sunbathing at Hamoa Beach, one of the most picturesque and wildest beaches in Maui, before driving back to to Kihei. The remote beach is nestled between the forest and the waves are big, making it fun to watch experienced surfers surf.
The drive from Hana to Kihei
There are two routes you can take from Hana to Kihei. We recommend taking option 1. Ensure to save enough time to do your drive when there is daylight.
Option 1: drive back the same way you came from Paia and then south to Kihei.
Option 2: take the backroad from Hana, continuing through Kaupo and Highway 31. Note this is a more dangerous route and some car rental companies do not cover insurance in this area. Some of the road is unpaved and narrow with blind spots or drop offs. This option is only recommended for those who are experienced drivers and love some nail biting adventure.
Kihei
Kihei will be your stomping ground for the last 3 days of your 5 day Maui itinerary. The coastal town is the ideal location to take day trips to other parts of the island and is close to stunning beaches with sunset views.
Where to stay in Kihei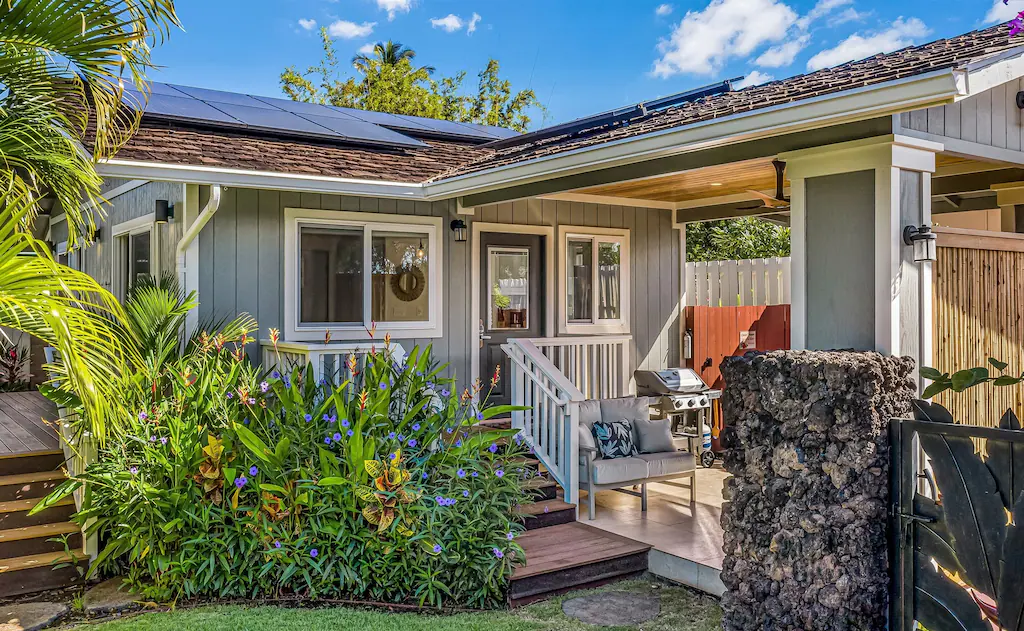 Kihei is one of the best spots to rent stylish B&Bs close to the beach. We've rounded up some of the best B&Bs in Kihei to help with your trip planning.
Best B&Bs in Kihei for a 3 night stay: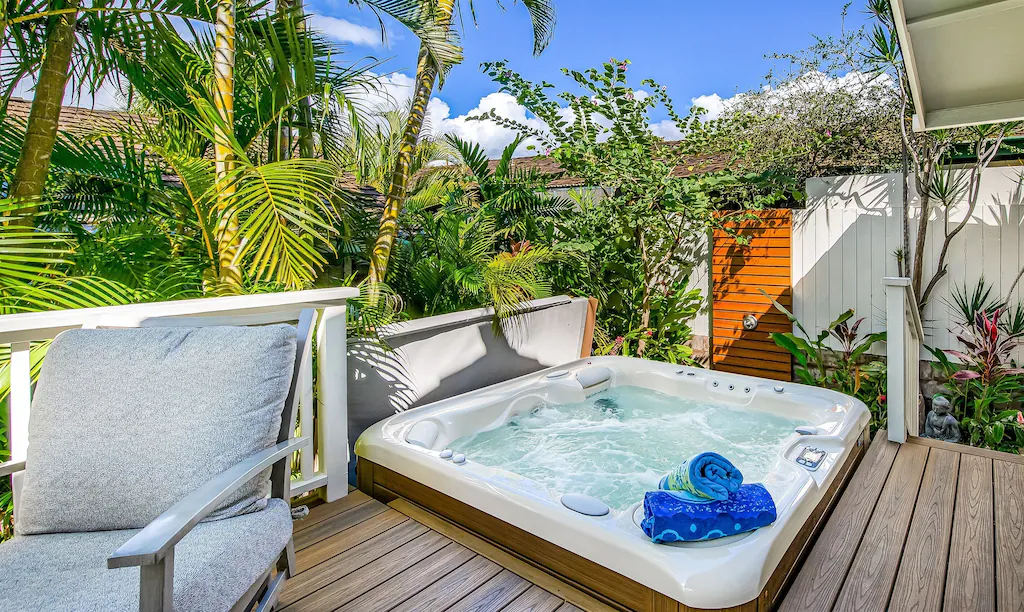 What makes this B&B special:
The luxury cottage
is surrounded by palm trees and feels secluded with its own garden and grassy front yard. In your private oasis, enjoy the saltwater hot tub under the stars and rinse off in the outdoor shower. If it's raining, sit under the covered lanai and have a BBQ. Beach gear, snorkel gear and boogie boards are provided. With one bedroom, it's the perfect spot for a romantic getaway or honeymoon
⭐ rating: 5
Minimum stay: 3 night minimum
Check out rates for the Luxury Cottage with Saltwater Spa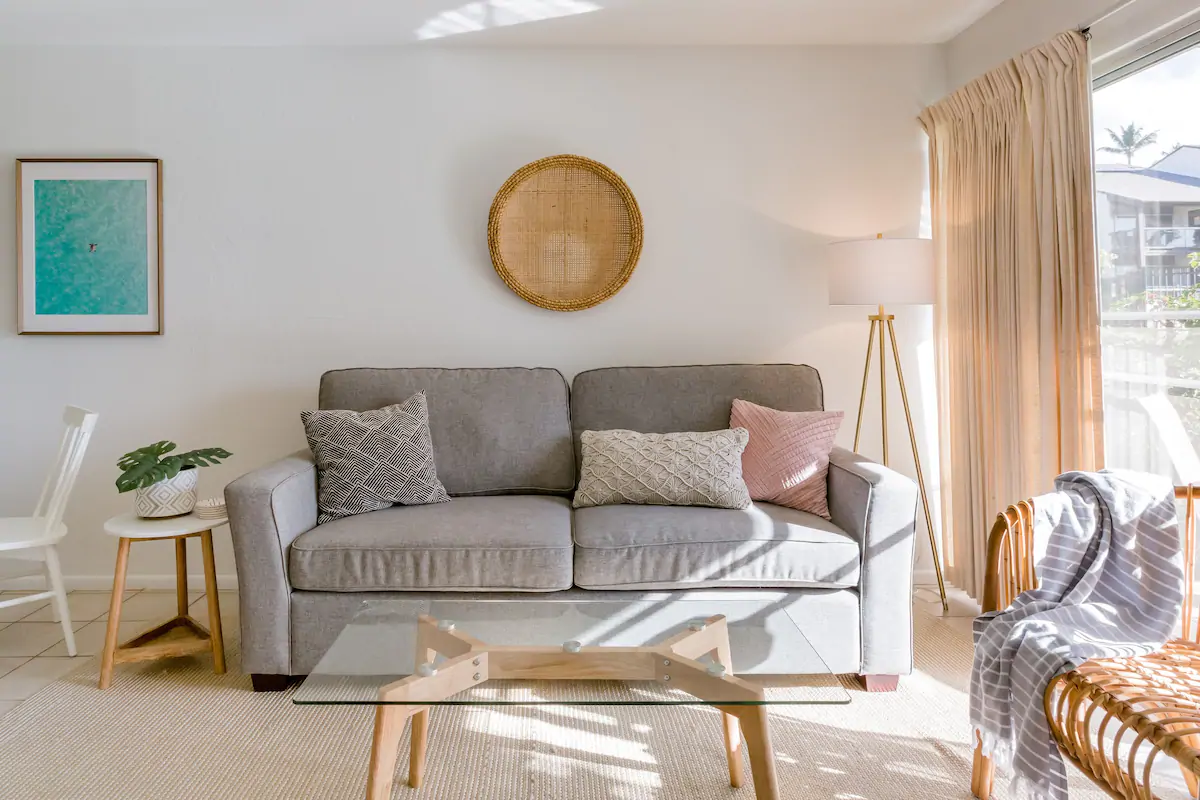 What makes this B&B special:
The light-filled condo
has a stylish contemporary decor with a tropical feel. Make breakfast in the spacious and modern kitchen and enjoy it on your private floor-level lanai. Beach towels, beach umbrellas, beach chairs and snorkels are provided. The beach is located across the street and is walking distance. The complex also has a shared pool and BBQ you can use.
⭐ rating 4.97
Minimum stay: 3 night minimum
Check out rates for the Light-filled Condo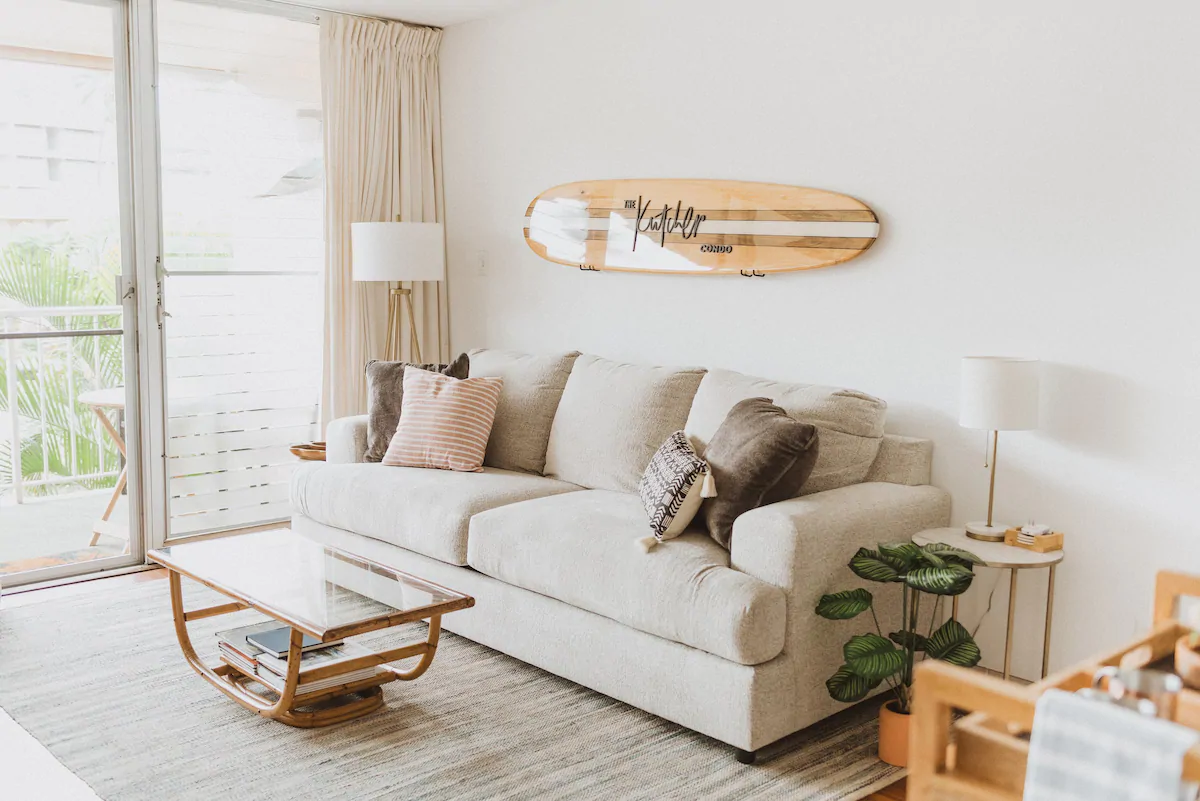 What makes this B&B special:
The Kutcher Condo
is bright and airy with a beachy bohemian decor. The kitchen is not as large as the previous B&B, however it is modern and well-equipped. The cute condo has a small balcony with a table and two chairs. Kamaole Beach II is located directly across the street and there are many restaurants in walking distance. Beach towels, beach chairs and umbrellas and a small cooler are provided.
⭐ rating: 4.92
Minimum stay: 3 night minimum
Check out rates for The Kutcher Condo
Day 4:  Kihei & day trip to West Maui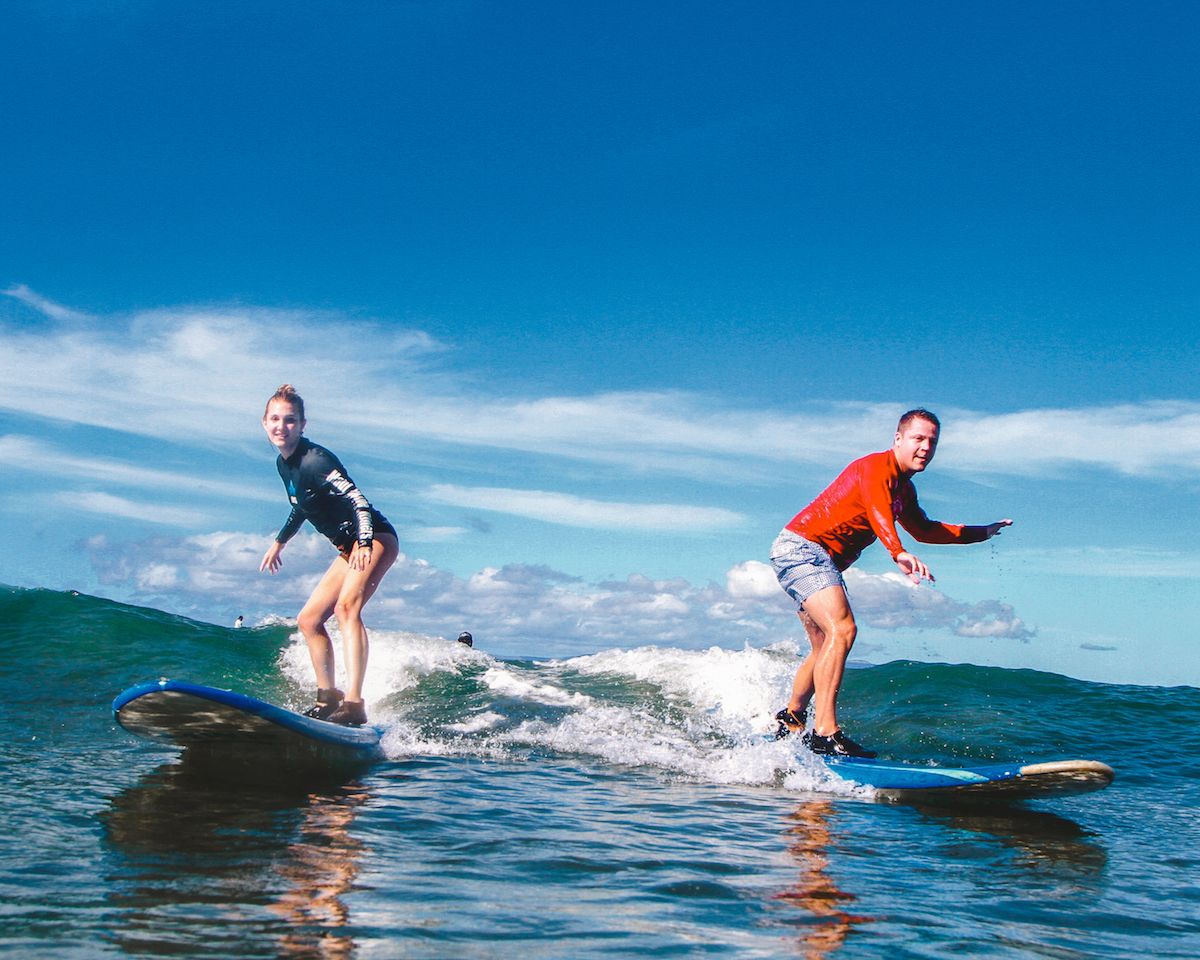 Have a morning surf in Kihei and take a day trip to West Maui for shopping & sunset watching
Kihei is one of the best places to learn how to surf. The waves are calmer on this side of the island compared to the north and there are many surf schools around the area. We chose to have a private lesson with Maui Wave Riders. We had so much fun and they even took some awesome pics of us catching some waves together!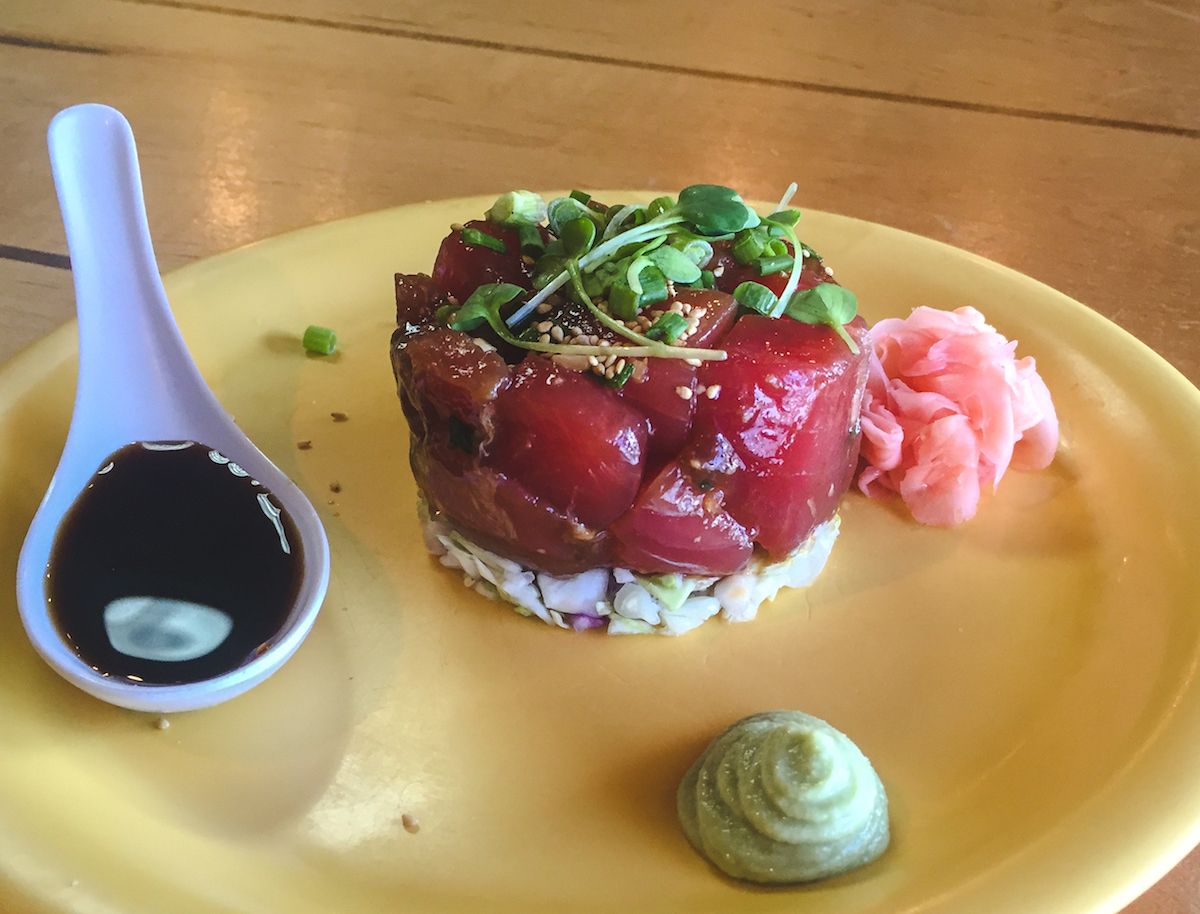 Surf lessons start nice and early, so once you're done you still have a full day to do other activities. After your morning surf, refuel with some fish tacos at Coconut's Fish Cafe or some ahi tuna poke at South Maui Fish Company.
Day trip to West Maui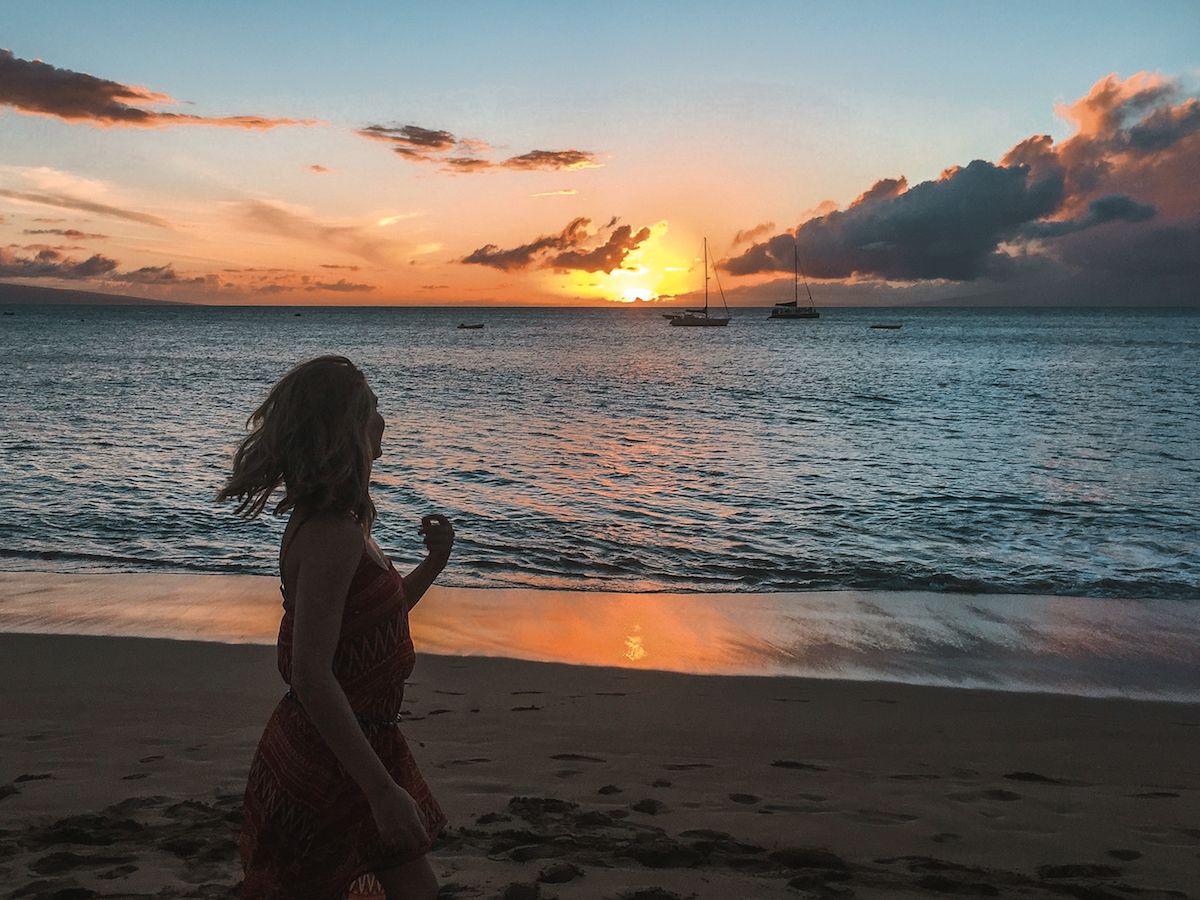 Although touristy, it's fun exploring quirky Hawaiian shops and perfect sunset beaches on the west coast of Maui.
First make a stop in Lahaina, a historic whaling village where you will find a plethora of shops and art galleries on the energetic Front Street.
Next you will drive past Kaanapali, a high-end area of Maui. Here you will find fancy resorts and Whaler's Village, a beachside mall located on Kaanapali Beach, one of the most beautiful beaches in Maui. If you want to do some luxury or clothes shopping, it's a fun place to stop.
Skip the touristy high-priced restaurants in Kaanapali and keep driving up the coast to Kapalua to eat dinner at the farm-to-table restaurant, Merriman's. The fine dining restaurant is located right on the beachfront in an open-air lanai and is the perfect setting for a romantic evening to dine and watch the sunset. Merriman's was named one of the best restaurants in Maui by Conde Nast Traveller Magazine. From Merriman's, it's a 50-minute drive back to Kihei.
Day 5: Maluaka Beach, Big Beach & Haleakala Summit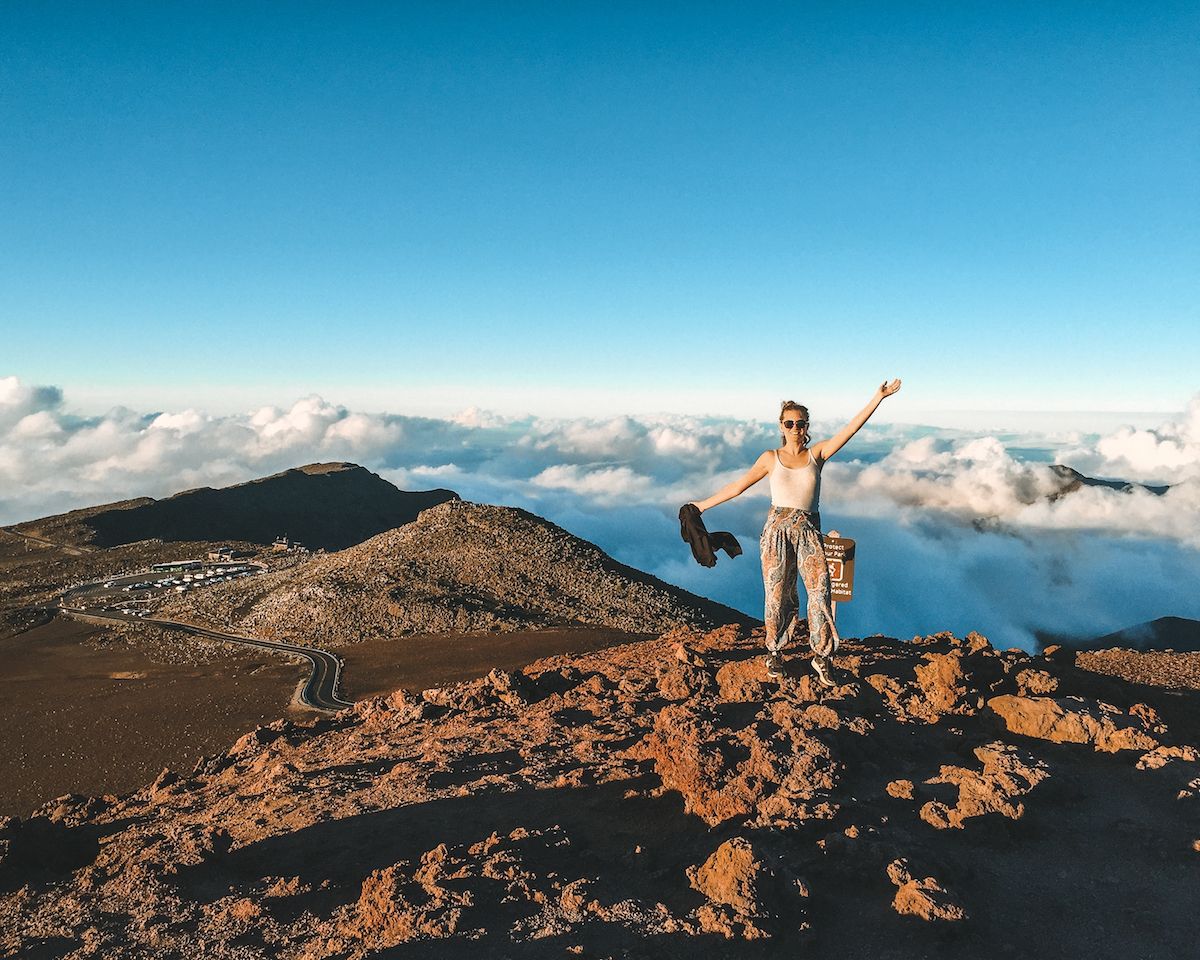 Go snorkeling & sunbathing at two picturesque beaches and drive to the summit of a dormant volcano to watch the sunset.
South of Kihei you will find amazing snorkelling spots and some of Maui's prettiest beaches. Spend your last day relaxing at the beach, soaking up the sun and snorkelling in the ocean.  
Maluaka Beach & Big Beach
First rent some snorkelling gear from Snorkel Bob's in Kihei for the day. Snorkel Bob's offers premium snorkelling gear for $11 USD per day and budget no-frills gear for only $2.50 USD a day.
Next drive to Maluaka Beach, known as "Turtle Town" because of the high Hawaiian green sea turtle population in that area. Walk to the south end of the calm sandy beach where the black rocks are. This is where you will find the coral reef and hopefully some sea turtles! The earlier in the morning you go the more likely the water conditions will be good for snorkelling.
After your morning of snorkelling drive over to Big Beach, known as one of the most beautiful beaches in Maui. The huge undeveloped beach located in Makena State Park feels like a tropical paradise.
If you walk north of Big Beach on a trail that takes you over a rocky outcrop, you will find a nudist beach called Little Beach.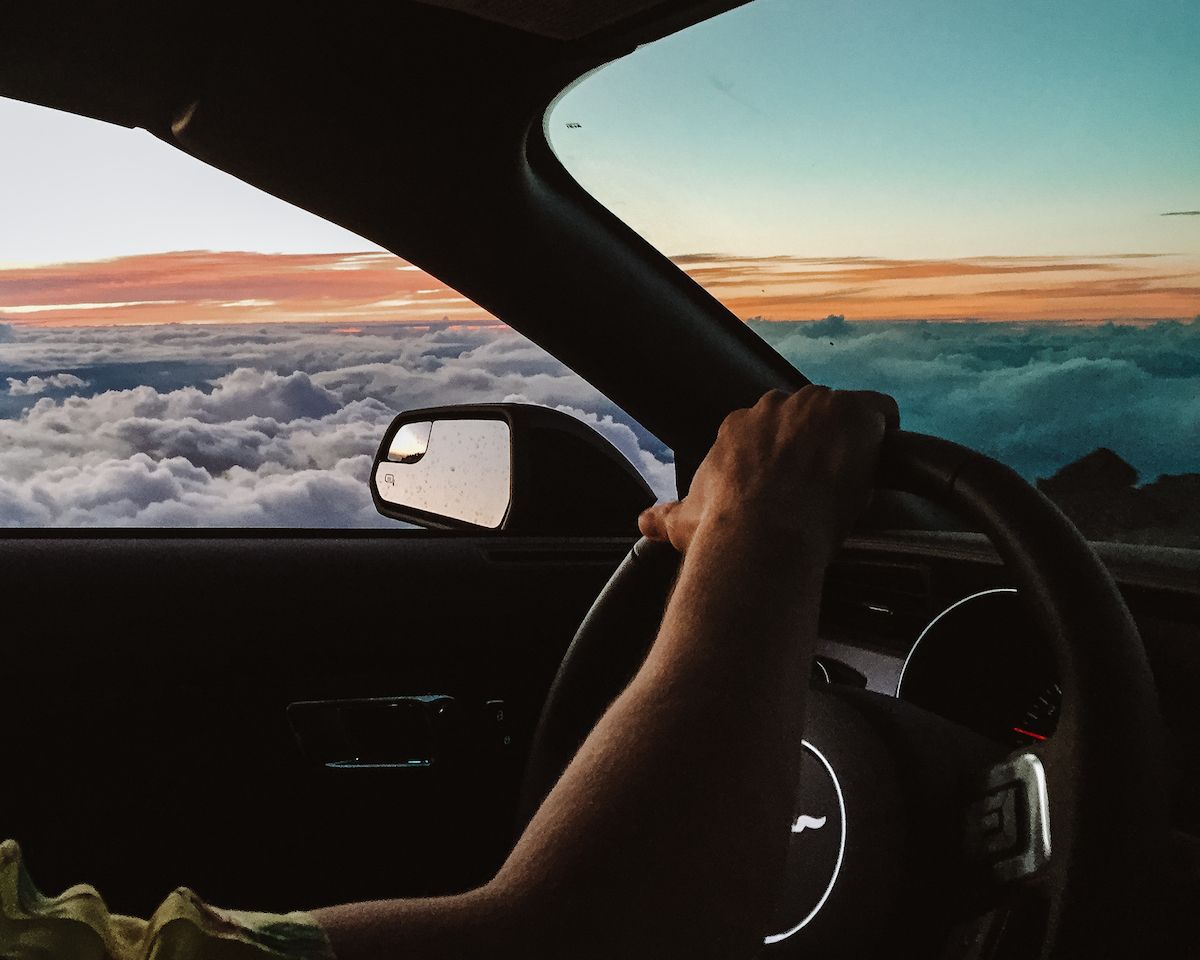 Drive to Haleakala Summit for sunset
Drop off your snorkelling gear and start your drive up Haleakala, a dormant volcano to watch the sunset. From Kihei it will take you around 1.5 hours to reach the summit. The drive is incredible as your drive up through the clouds to 3,055 m (10,023 ft) above sea level. Watching the sun go down from atop the volcano was one of the highlights of our trip.
Ensure to look up the sunset time in Maui that day and plan your drive accordingly. You will want to give yourself at least 30 minutes to walk around before sunset. Also, make sure to bring warm clothes as it gets very chilly up there.
Enjoy your exciting 5 days in Maui!
---
Looking for fun and adventurous road trips destinations? Check out our other North American road trip itineraries:
Looking for more travel inspiration? See our list of 30 fun adventure ideas for your next trip.