Boating through the Indonesian islands to see Komodo Dragons was a once-in-a-lifetime experience. Not only did we see these ancient beasts, we saw spectacular sunsets, pink beaches, manta rays and islands that are so beautiful they don't even look real!
Our comprehensive guide will explain how to book your Komodo boat trip, the best places to see and what you can expect on your trip.
3 Day Komodo Boat Trip Guide
---
Is this experience for you?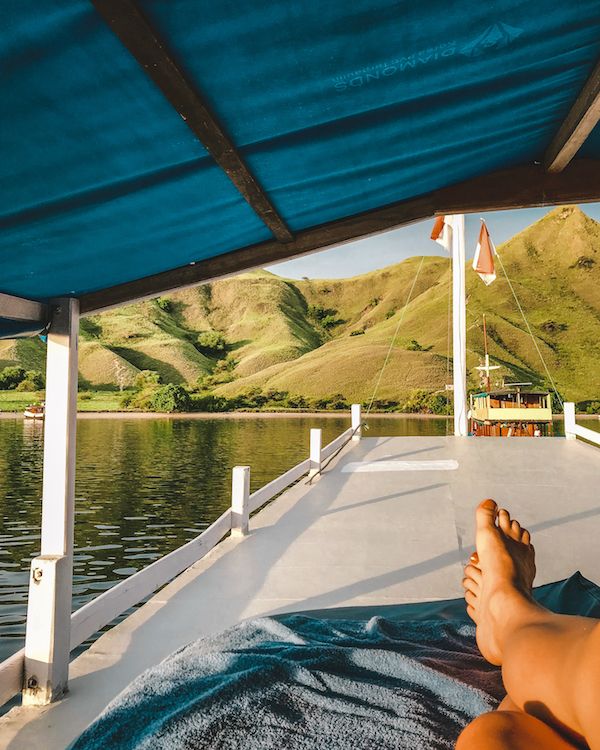 We want to mention that this is not a luxury cruise by any means. You will be cruising the sea on a wooden boat with a basic toilet, washroom and bedroom. The weather is also sweltering at times. Although the kitchen is small, we couldn't believe the variety of food that the chef was able to make. It was delicious!
Having a private tour allowed us to have the top deck of the boat all to ourselves. We enjoyed lounging on the chaise lounges located in the shade and watching the scenery go by. With a group tour it may feel crowded on the boat.
We chose a boat without air conditioning to save on the price, but it was so hot in our sleeping cabin that we slept on our lounge chairs instead. We found it fun to sleep on the top deck, but it's definitely something for you to consider.
We went into the experience not having expectations of the amenities and we had a great time. If you're up for an adventure cruise, it will not disappoint!
How long should you go for?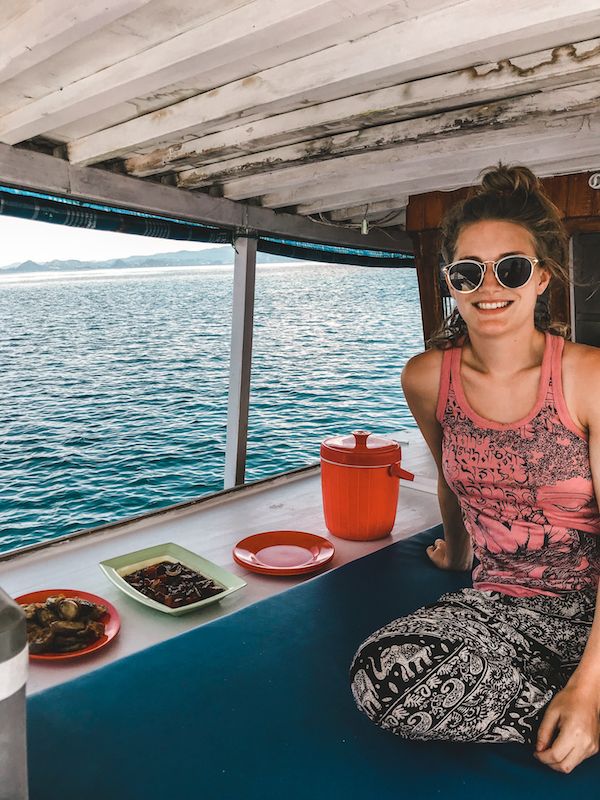 We recommend going for 2 nights/3 days to see the best of the area. We went for 3 nights/4 days and it was one day too much. Our days on our Komodo tour were so jam-packed, we were physically exhausted from the heat, snorkelling, hiking and our sleeping conditions. A 2 night/3 day Komodo tour would have been perfect.
10 Must-See Places in the Komodo area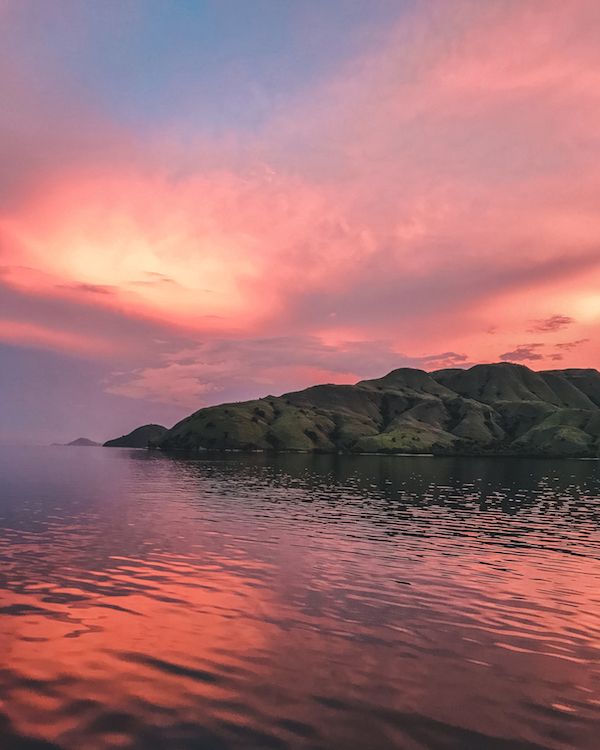 There are 10 spots in the area that were our favourites. They shouldn't be missed! We customized our Komodo tour to make sure we saw them all. In three days you should be able to see all 10 spots.
Padar Island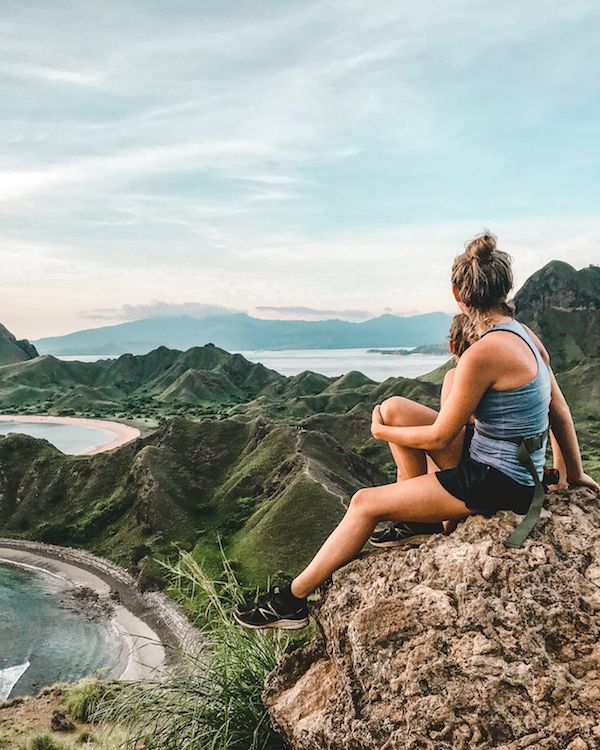 Our favourite island for its beauty was Padar Island. The shape of the island is most unique we've ever seen. When you take the short hike up to the viewpoint you will see a birds-eye view of the green volcanic mountains, a black sand beach, a pink beach, and a white beach! Watching the sunset from here was a perfect moment.
Komodo Island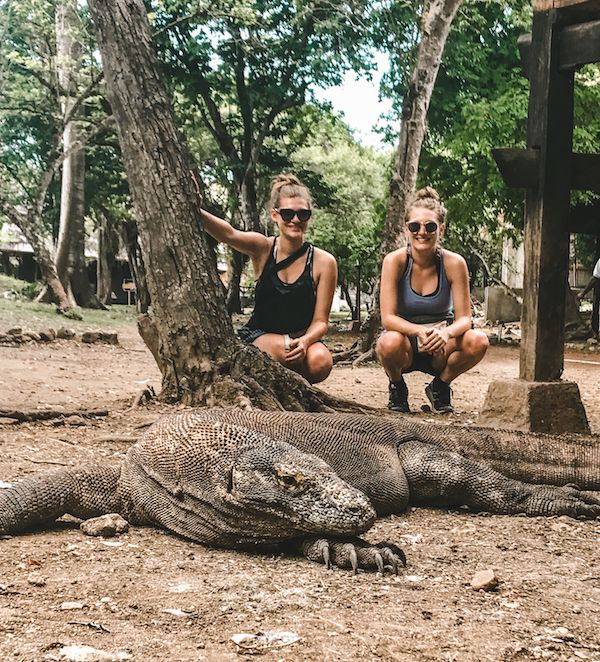 Komodo Island is the first of two islands where you will be able to see Komodo dragons. When you arrive at the island you are assigned a local guide who takes you around the island. Right when we arrived we saw Komodo Dragons by the entrance. It seemed like they were sleeping or had eaten a lot and were too lazy to move. They can eat up to 80% of their body weight in ofne sitting! As we kept walking, we saw some dragons walking around slithering their cute, skinny long tongue.  It was a surreal experience seeing these giant venomous lizards that can grow up to 10 feet!
Top Tip: bring small cash with you so you can tip your local guides.
Rinca Island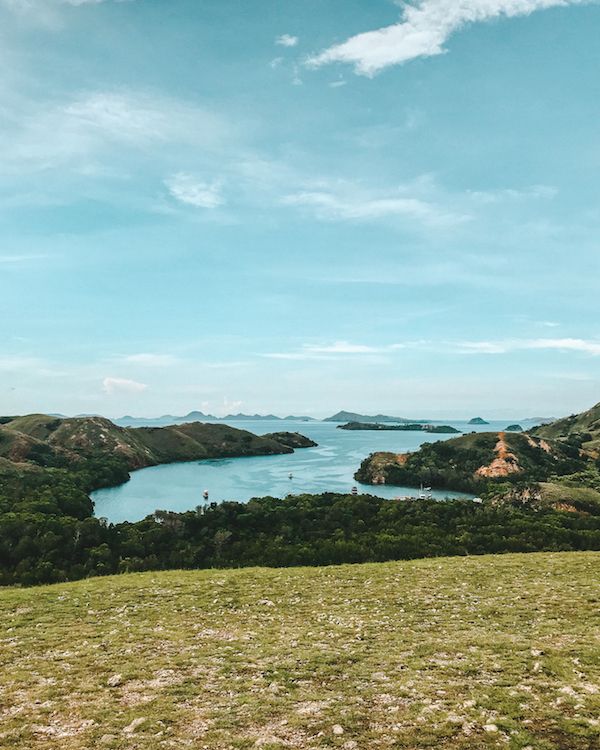 Rinca island is the lesser known island with Komodo Dragons and feels wilder than Komodo Island. When we arrived at the dock we could see Komodo dragons lounging on the beach. Once we got in the park, our local guide gave us optional hikes we could take to find Komodo Dragons in their natural surroundings. We chose a 45-minute hike that gave us a pretty viewpoint of the island.
When we arrived back at the entrance we were looking at some trinkets for sale when out of nowhere we heard someone yelling and a saw a Komodo Dragon running very fast down the path towards us! We jumped out of the way. We couldn't believe how fast the Komodo dragon could run! The giant lizard wasn't running to eat us, but to run away from the ranger who was shooing it out of the tourist only zone.
Out of Komodo Island and Rinca, we preferred Rinca, but it's worth it to go to both to increase your probability of seeing the dragons.
Manta Ray Point
Snorkelling with manta rays was one of our top experiences. They are huge and grow 3-7 meters wide! It was a magnificent moment swimming with these beautiful creatures. They are not dangerous or harmful to humans. Sometimes we saw them doing flips out of the water when boating around!
Pink Beach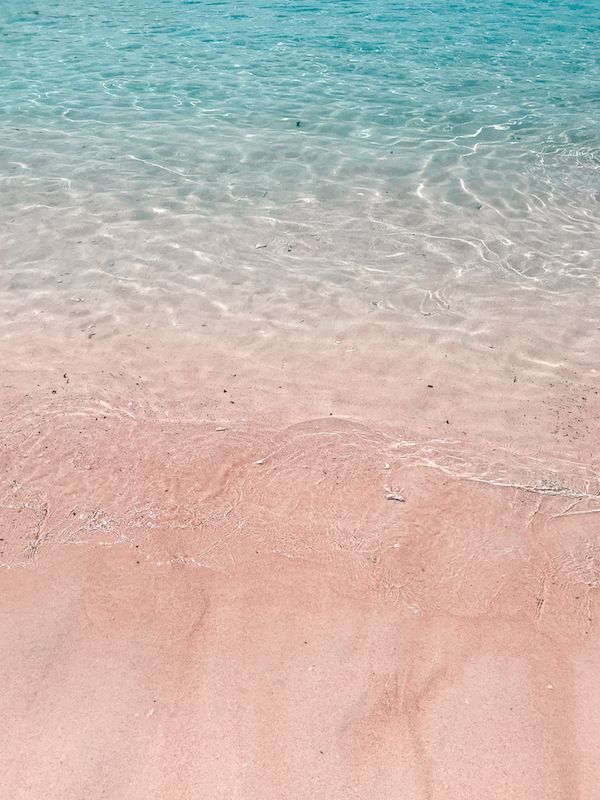 Pink beach was one of our favourite beaches to relax and swim at. It was tranquil and so relaxing. Is the sand actually pink? Yes subtly, but not like some of the over-edited pictures show on Instagram! The sand might not be as bright pink as you expect from pictures, but the grains of sand really are pink and have a true natural beauty.
Taka Makassar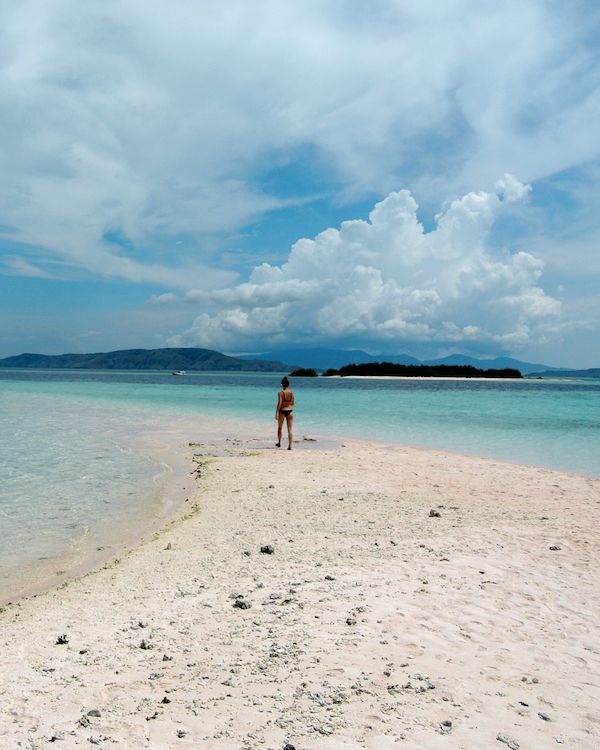 We nicknamed this beach "snake island" because of its shape. The swimming here is fantastic. The white sand bar is like something you see in a movie where a person on a dinghy washes up on shore. Paradise would not be found for that person though, since there is no shade!
Kelor Island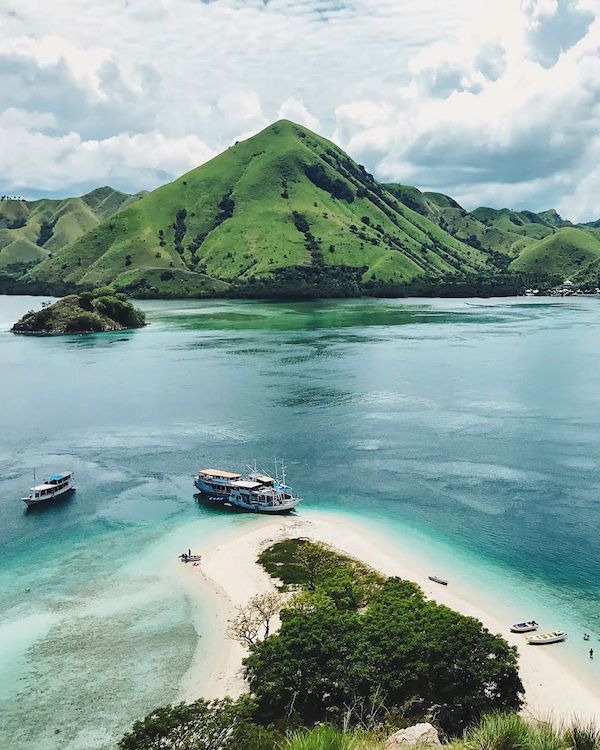 Kelor Island will likely be the first stop on your trip as it's the closest to the port town Labuan Bajo. The tiny island has a steep little hill you can walk up to see a view of the sandbar and the crystal clear sea below. Once you're done your mini hike you can reward yourself by going for a dip in the water.
Kalong Island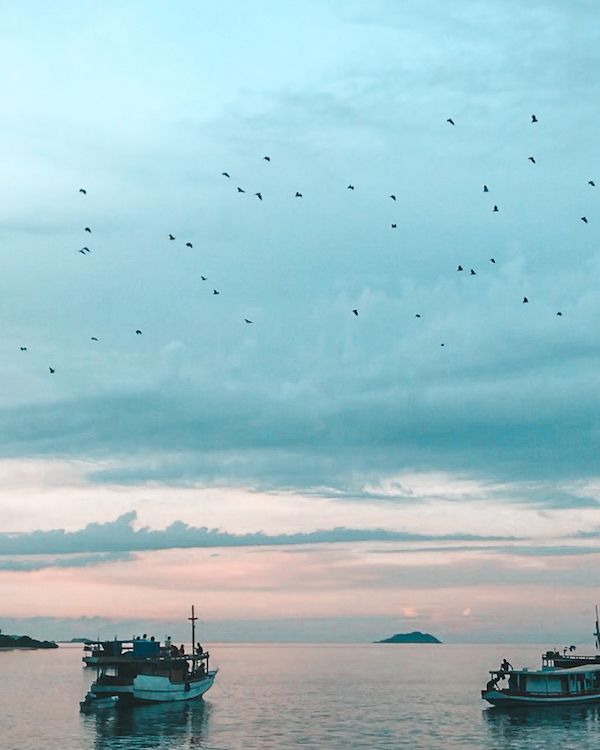 When you visit Kalong Island, you won't actually step foot on the island but anchor your boat to wait for sunset. Once the sun sets, thousands of bats fly out of the forest to find their prey. It's like a scene out of a scary movie. It's the real life version of Night on Bald Mountain from Fantasia. The flying foxes (fruit bats) are large with scalloped wings and have a wingspan of up to 1.5 meters long! It was a very cool experience.
Rinca Fishing Village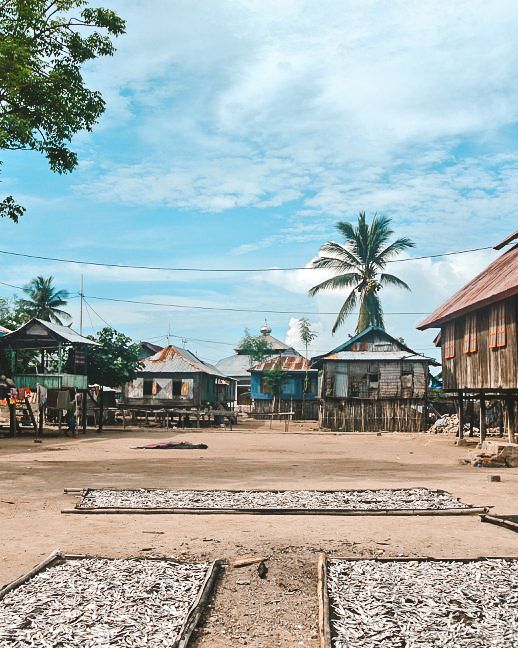 We didn't expect to be moved by a little fishing village. This is the place where you can really see the local islander way of life. Our guide recommended visiting here and we are so happy we did. When we stepped foot in the tiny village, we saw many kids splashing around in the water having fun. Lots of them excitedly ran up to us smiling and waving saying "HELLO MISS"!
It was a culture shock to see how little the people had material-wise compared to back home. No internet, no air conditioning. The traditional wooden houses were built on stilts and didn't provide much privacy. We felt silly that we were starting to break after a few days from the heat and no air conditioning. We were inspired by how happy and content the people appeared. We didn't see one face without a smile and they were all so friendly. They never once asked us for money. In fact, when we bought some candies and Coca-Cola from a little store and said they could keep the change, the lady instead gave us tons more candy!
We wished we would have known beforehand about the village, because we would have brought soccer balls and school supplies for the kids! They are so cute.
Places that were underwhelming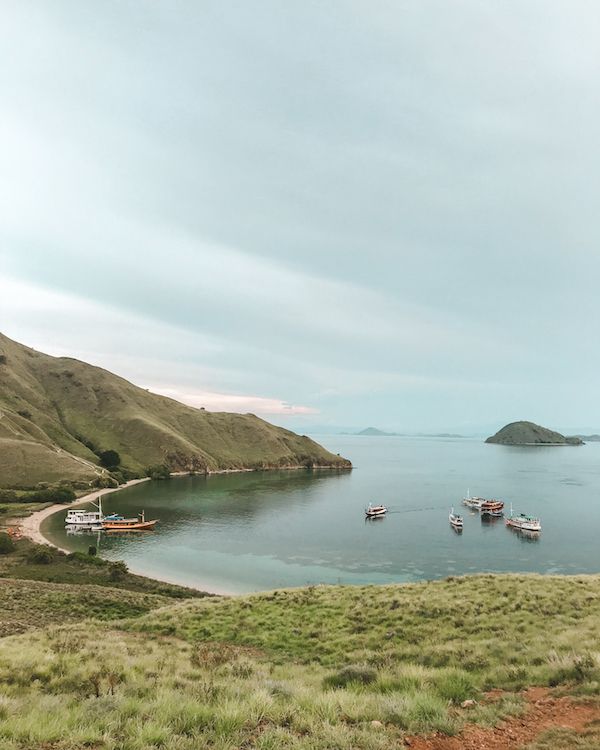 Everywhere on the island is beautiful, but there were a couple places that weren't as spectacular as our top spots mentioned above. We visited Gili Lawa, but were underwhelmed with the snorkelling compared to other spots. The island is beautiful for sunset, but we preferred Padar Island.  
Kanawa Island was underwhelming since there is a small resort there. It didn't feel as wild and authentic as the other spots.
How to Book Your Komodo Boat Tour Guide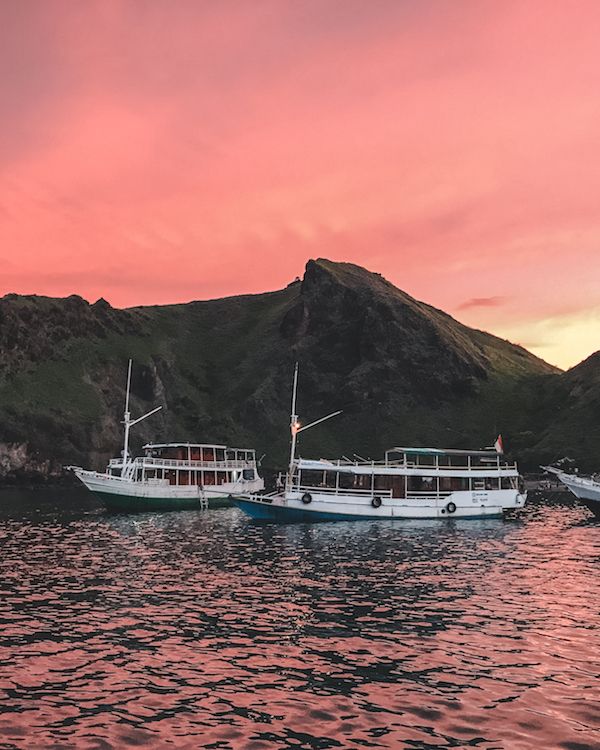 There are many companies that offer boat excursions through the Komodo islands. The things you should look for in a tour company are:
4.5-5 star rating on Tripadvisor (read the reviews!)
If they offer private or group tours. We were looking for a private tour.
A guide that speaks good English (or whichever language you prefer)
Good value in price compared to others. Ensure all meals, park fees, snorkelling, and tracking fees are included in the tour price.
If the boat has air conditioning
Checking the reviews on Tripadvisor is the most important thing to make sure they are an established and trustworthy company. My sister and I travelled together alone and we would have been anxious on our private tour with a crew of four men if we didn't have the reassurance from positive traveller reviews.
The company we chose was Indonesian Boat Trip. The price was right for us and we were able to customize our trip to see the places we wanted. We felt safe with our friendly crew and the boat. The food that came out of the kitchen was awesome!
Most of the companies do not list their prices online. Reach out to your favourites and ask for a quote.
Best time to visit Komodo Island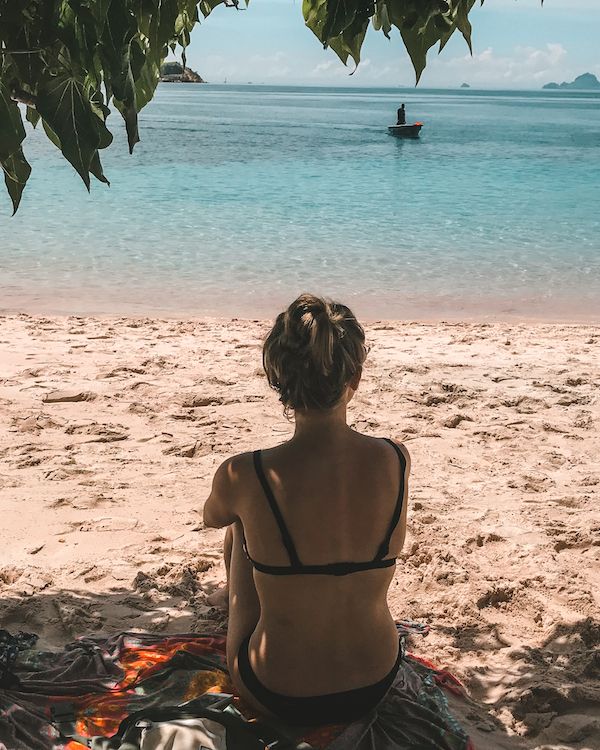 The best time to visit the Komodo area is during dry season from April to mid-October. Mid-October to December is also a decent time with plenty of sunshine, but some rain. We visited the Komodo islands during the end of December. We saw some rain storms in the distance, but it never rained on us once. Each day we had tons of sun and it was very hot.
You can see manta rays all year long, but you will see the most of them between December-February. However, January-February is very rainy, so we wouldn't recommend visiting during this time.
How to get to Komodo Island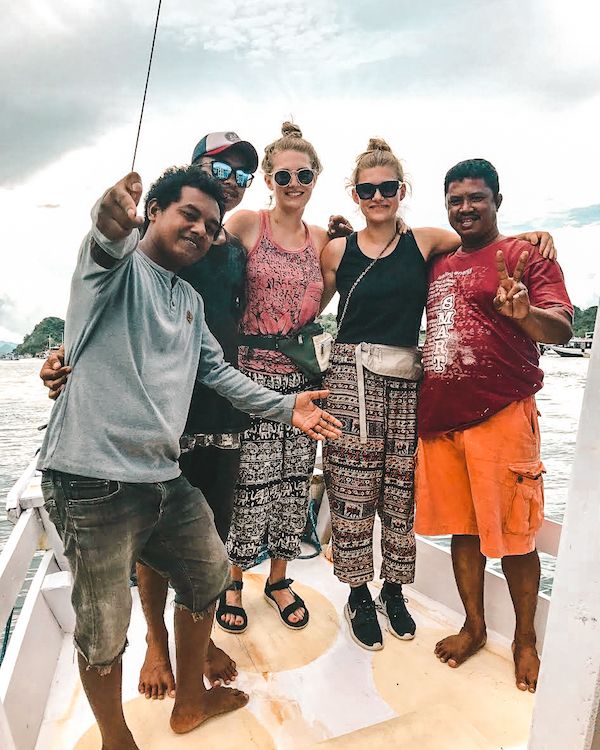 The starting point of your tour is from the port town of Labuan Bajo. It is a quick one-hour flight from Denpasar, Bali. Be careful when choosing the airline for your flight, because some Indonesian airlines have low safety ratings. We chose Garuda Indonesia since it has a high safety rating.
Our Komodo tour company picked us up at the airport and we began our tour from there!
How much will your Komodo Boat tour cost?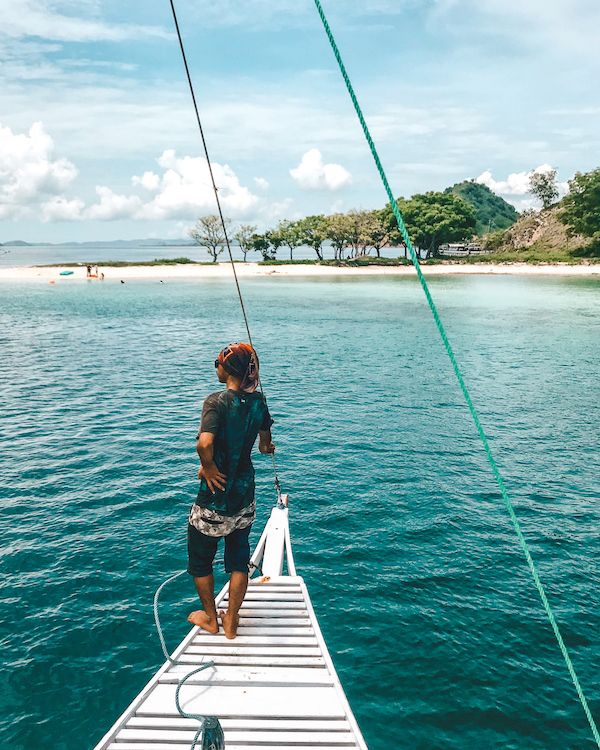 Your Komodo tour will vary in price depending on the number of days you go, if you get a private tour and if you have air conditioning. Make sure you contact multiple companies for quotes!
In 2018 our private 4 day tour with no air conditioning cost us 7,400,000 IDR (~$500 USD) each. This was including all of our meals, drinks, park fees and snorkelling gear. We had four crew members on board with us and made sure we brought enough cash to tip them at the end.
What to bring on your boat trip to Komodo Island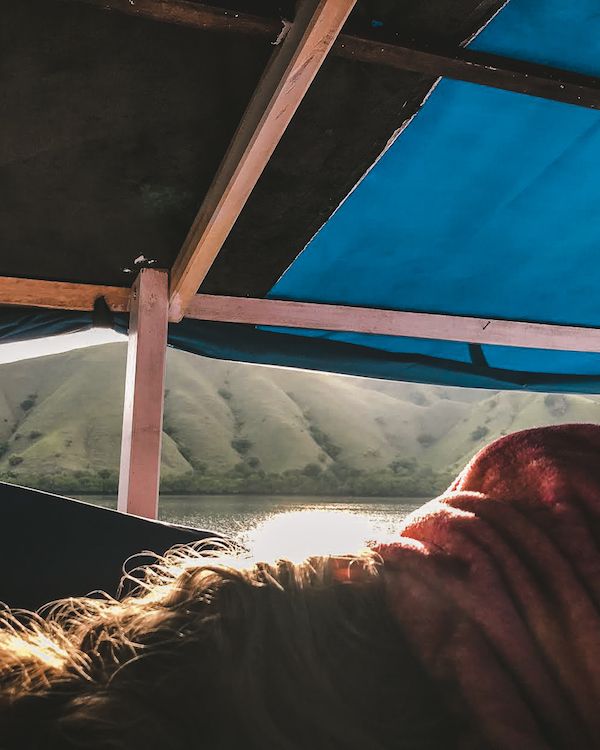 Don't forget to bring these essentials:
Sunscreen (high SPF!)
Rash guard for snorkelling. Trust us, a bikini won't cut it on your third day of snorkelling. That sun is hot!
Swimsuits
Breathable pants and shirts (you can buy these in Bali beforehand for cheap)
Sunglasses
Flip Flops
Hiking shoes
Shorts and tank top for hiking
Beach coverup
Sun hat
Playing cards
Headphones to listen to music
Soft drinks and candies. Our tour came with coffee, tea and water, but it was nice having a sugary snack.
Power bank. The outlets only work when the engines are on.
Hair elastics
Camera
Headlamp
Toilet paper
Toiletries (natural shampoo, conditioner, body wash)
Notepad and pen
Kindle or books
Enjoy the adventure!
You should also consider spending some time on the beautiful island of Bali. Check out our ultimate 1-week Bali itinerary.
Pin and save this travel guide for later: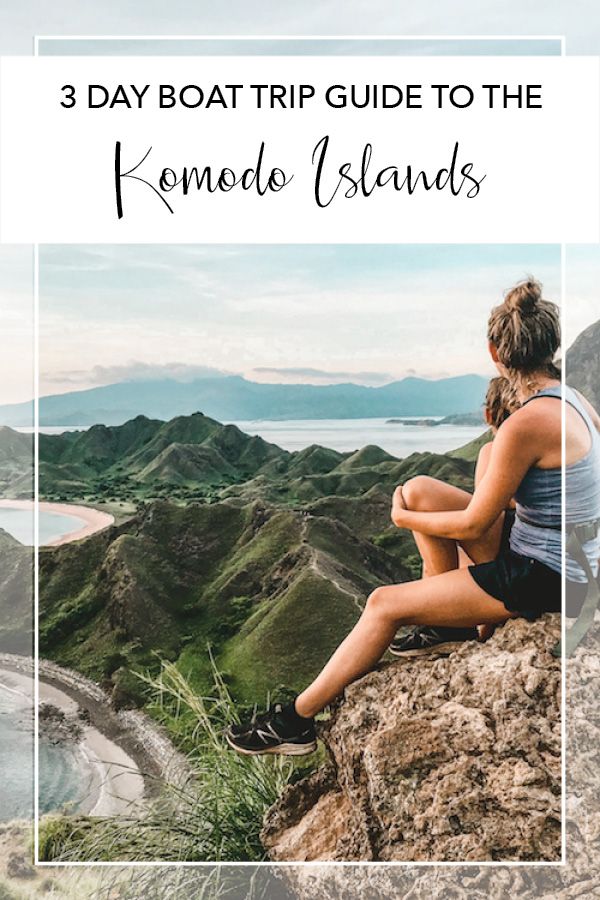 ---
Looking for more travel inspiration? Check out our list of unique adventure ideas for your next trip.