Salt Spring Island has a big place in our heart. Before our trip around the world we were living in Vancouver and loved visiting the island for a nature escape. The bohemian island is located in British Columbia, Canada between Vancouver and Vancouver Island.
After travelling for over a year, we fully recognized our passion for nature and how much we needed it in our lives. However, finding remote nature as well as a good culture can be tough. That is what makes Salt Spring Island so special. It has an amazing creative community and a free-spirited vibe. We decided to take the plunge and we moved to the island in January 2020!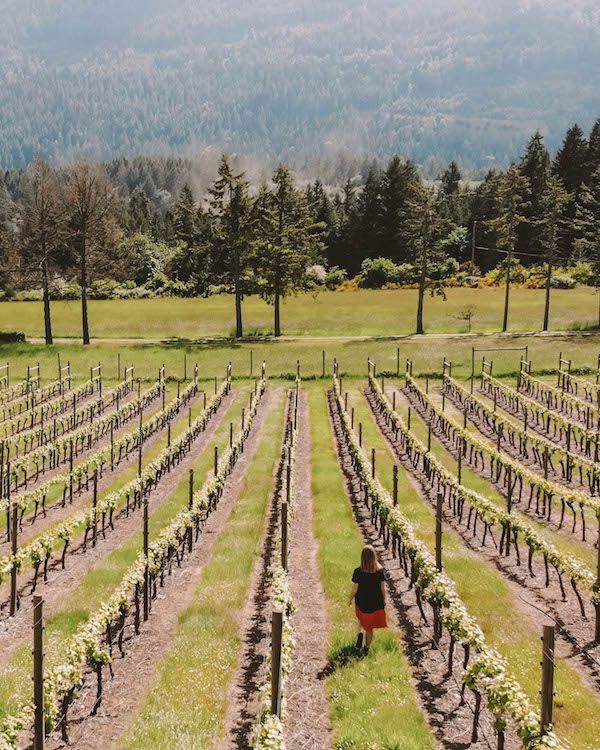 Salt Spring Island has so much to offer the visitor. We list 10 of our favourite things to do in Salt Spring Island as well as the best time to visit, how to get to Salt Spring and the best way to get around the island.
Salt Spring Island Travel Guide
---
Disclosure: Some of the links below are affiliate links, meaning at no additional cost to you, we will earn a commission if you click through and make a purchase. Regardless, we only recommend products or services we have used or that we believe will add value to our readers.
Best time to visit Salt Spring Island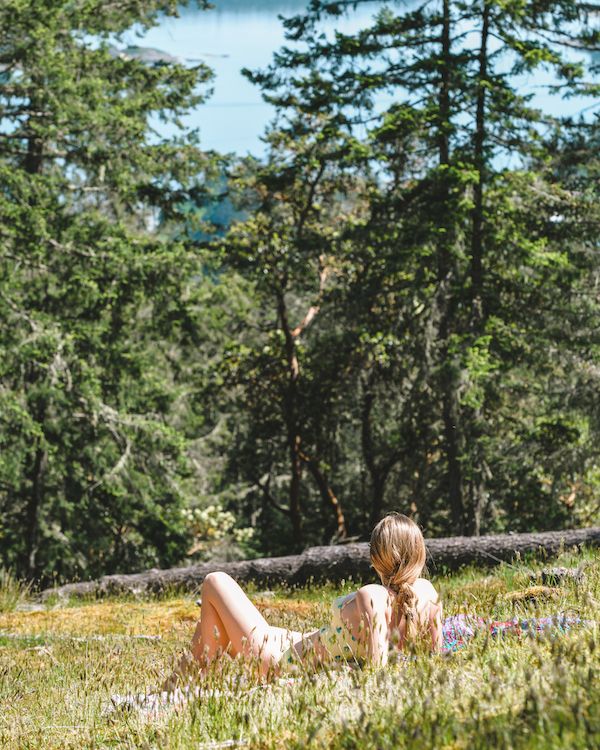 The best time to visit Salt Spring Island is between May-September. These are the warmer and drier months of the year. The Saturday Market is also on during this time, so ensure your visit includes a Saturday!
How to get to Salt Spring Island from Vancouver
Give yourself 45 minutes (60 minutes if rush hour) to get from Vancouver to the Tsawwassen Ferry Terminal by car.
The ferry from Tsawwassen to Salt Spring Island takes 1.5-2.75 hours depending on which ferry you take. Some ferries are non-stop and others include additional stops at islands along the way. Reservations are highly recommended during peak summer times.
If you have a reservation you need to be at the ferry terminal at least 40 minutes prior to your scheduled departure. If you don't have a reservation, you should still arrive early, so you get a spot on the ferry.
Best way to get around Salt Spring Island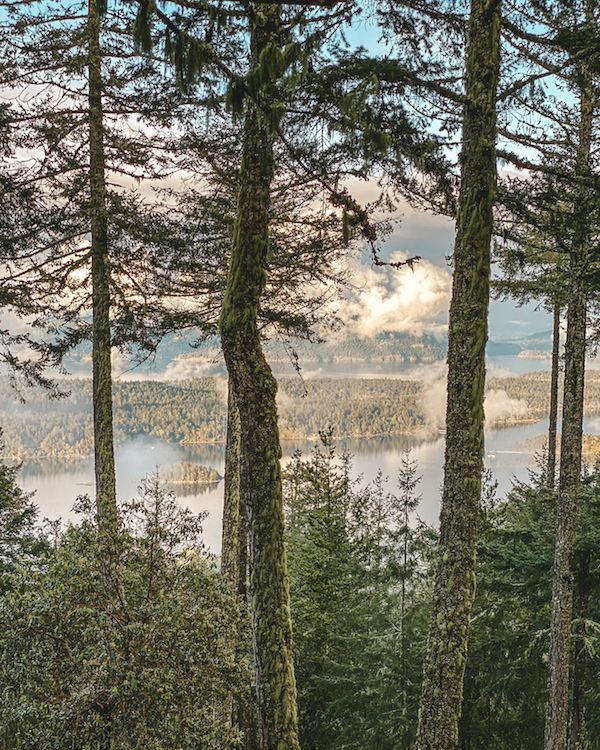 We highly recommend renting a car on the mainland of British Columbia to bring to Salt Spring Island. Taxis and busses are very limited and most of the fun is driving around exploring the island on your own!
10 Top Things to do on Salt Spring Island
See our ultimate guide on what to do in Salt Spring Island below.
1. Start off your morning with coffee at a locals cafe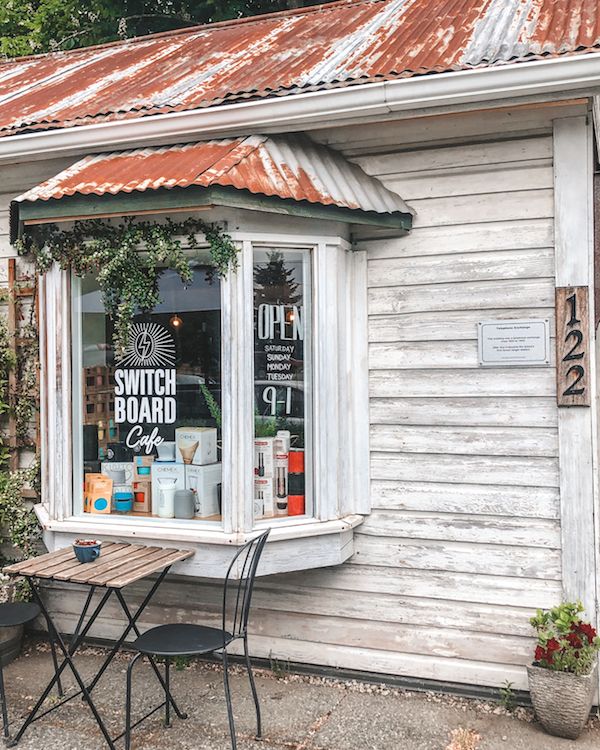 Switch Board Cafe is a cute cafe off the main strip in Ganges where locals like to hangout. They offer great coffee from 49th Parallel and delicious local baked goods. Try one of their unique flavoured lattes like lavender or pumpkin spice.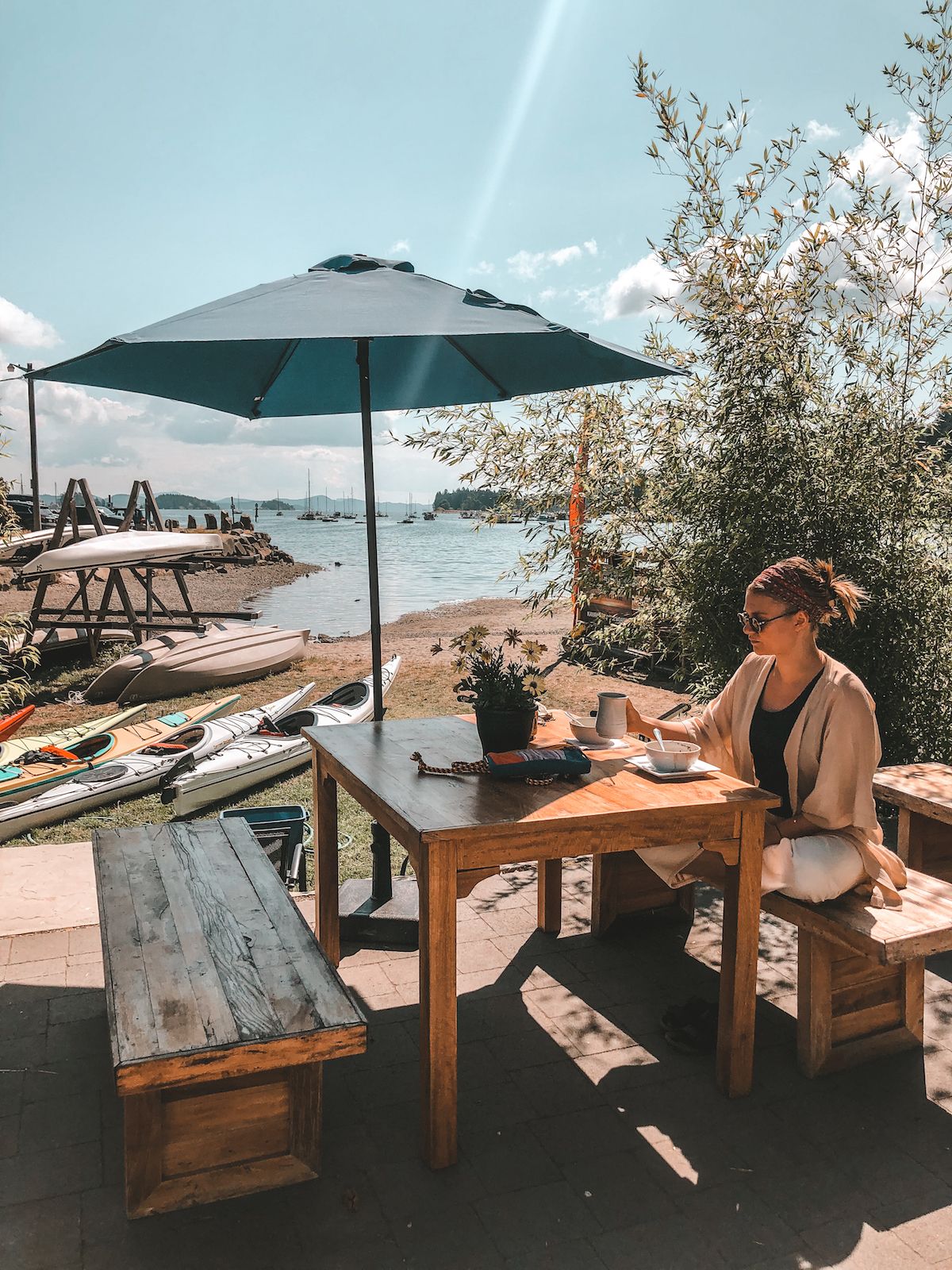 Another awesome breakfast spot is Beachside Cafe. They have a patio in the back of the cafe with beautiful views of the harbour front. Grab a picnic table and one of their delicious smoothie bowls. On Saturdays they feature live music.
2. Shop for local goodies at the Saturday market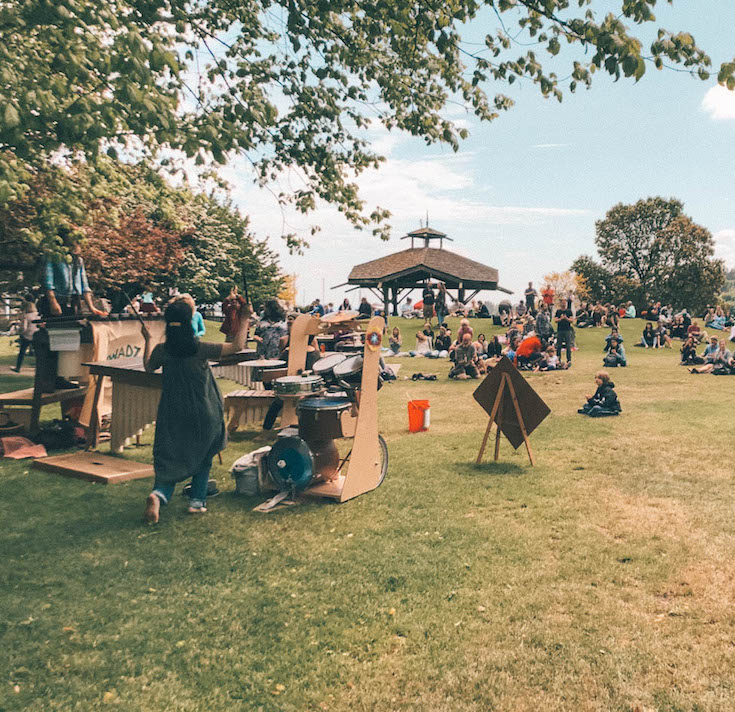 Every Saturday from April - October, the Salt Spring Market features over 140 local vendors. All products must be produced by the vendor selling them. You'll also find delicious food stalls and live music to enjoy!
There are so many amazing vendors at the Saturday market, it's hard not to bust open your wallet. I was browsing a local vendor named Bohemian Arts Mixed Media Studio, when a beautiful dark green ring caught my eye. The vendor said it was a tourmaline stone as she pulled out an ancient looking book from the back. She then said she would give me a reading based on the stone I chose.
I was told tourmaline is a stone that may look black, but once the sun shines on it you see all of the different green layers inside. It symbolizes the heart chakra and allowing the right side of your brain to have a stronger connection to the analytical left side of your brain. The stone represents living more in the moment and making deeper decisions to promote self healing and completeness.  
I discovered this ring before we left on our world trip and brought it with me! I thought it was quite fitting, since I'm definitely on the analytical side, but took a big leap to follow my passion of travel.
3. Sample cheese at the award winning Salt Spring Island Cheese Farm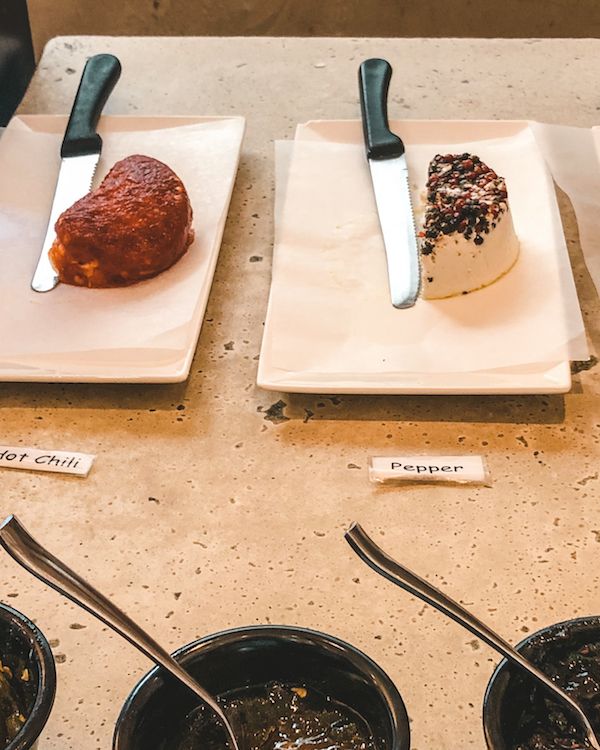 The best way to experience Salt Spring Island is to rent a car and discover all of the local goodies along the quiet roads. One of the best stops is the Salt Spring Island Cheese Farm.
Located at the end of a small winding road through the fields lies the farm with tons of cheese to sample! They specialize in handmade artisan goat cheeses with different flavours to choose from. Basil, garlic, chili, olive tapenade, flower, lemon pepper, truffle... what one would you pick?
After your cheese tasting you can grab lunch at their cafe and sit in the beautiful courtyard. The cafe is open during summertime and serves pizzas, sandwiches and salads.
4. Taste local wines at a Salt Spring Island winery and have a picnic overlooking the vineyards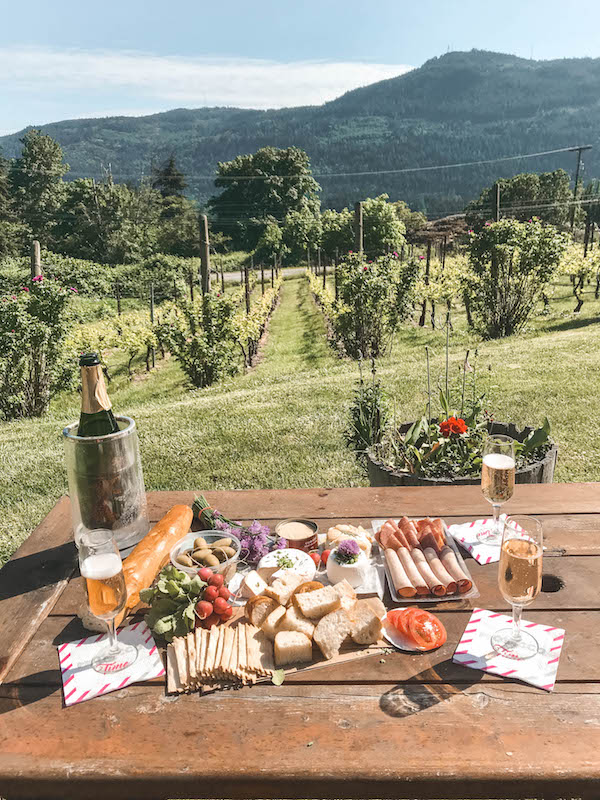 There are two wineries on Salt Spring Island you should stop at for a tasting. The first is Garry Oaks Winery, one of the oldest farms in Salt Spring. Try their wines and sit along the vineyards in their yellow cottage chairs.
Next, harvest all of those delicious goodies you bought at the Saturday market and cheese farm and enjoy a picnic at Salt Spring Vineyards. They have picnic tables along their vineyards where you can either bring your own food or purchase some aperitifs on site. Our favourite wine is their champagne-style sparkling.
5. Have a flight at Salt Spring Island Ales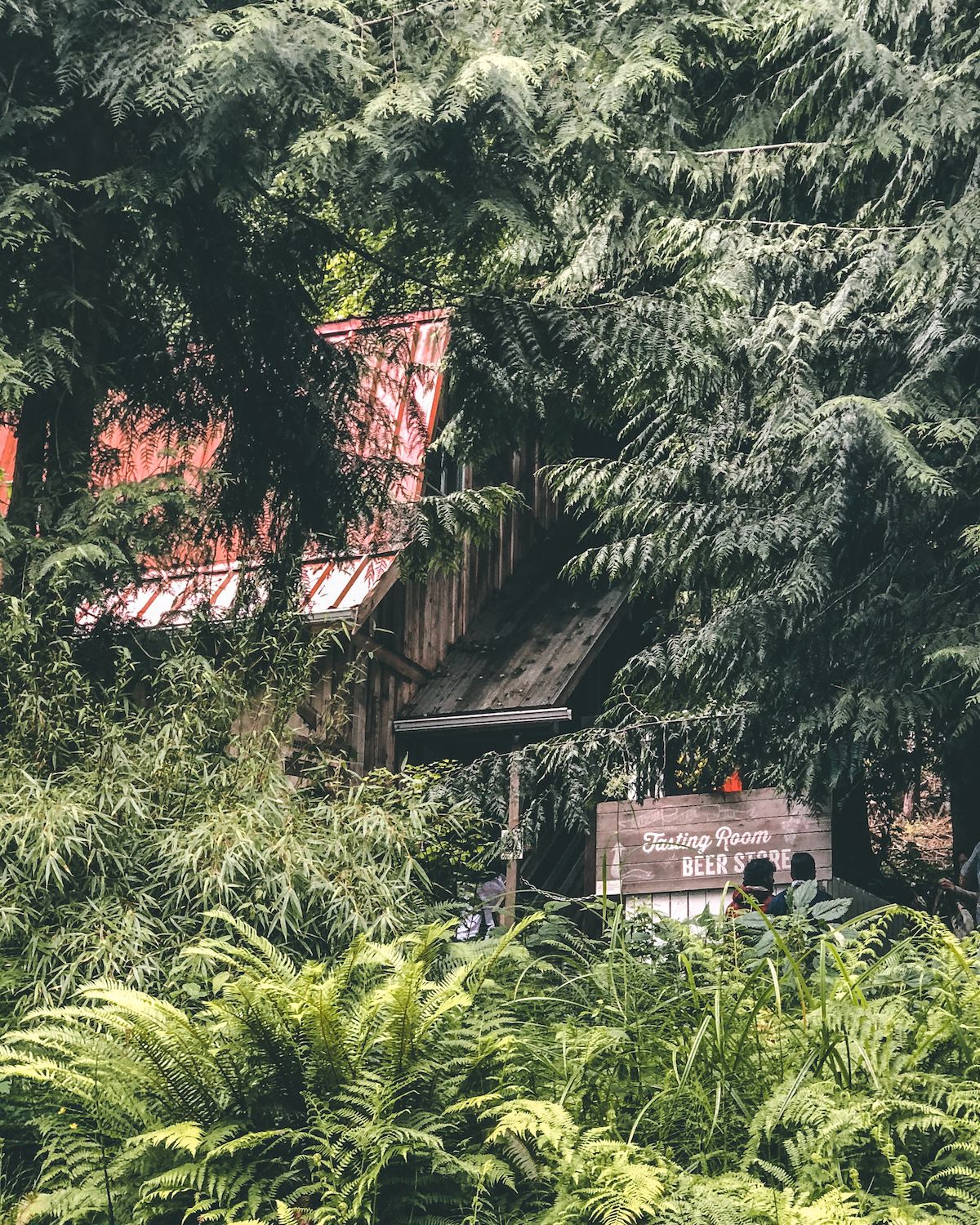 Tucked away in the forest is the rustic Salt Spring Island Ales tasting room. Grab a flight and try their award winning organic craft beers. The setting is lovely with their outdoor picnic tables.
6. Enjoy delicious local cuisine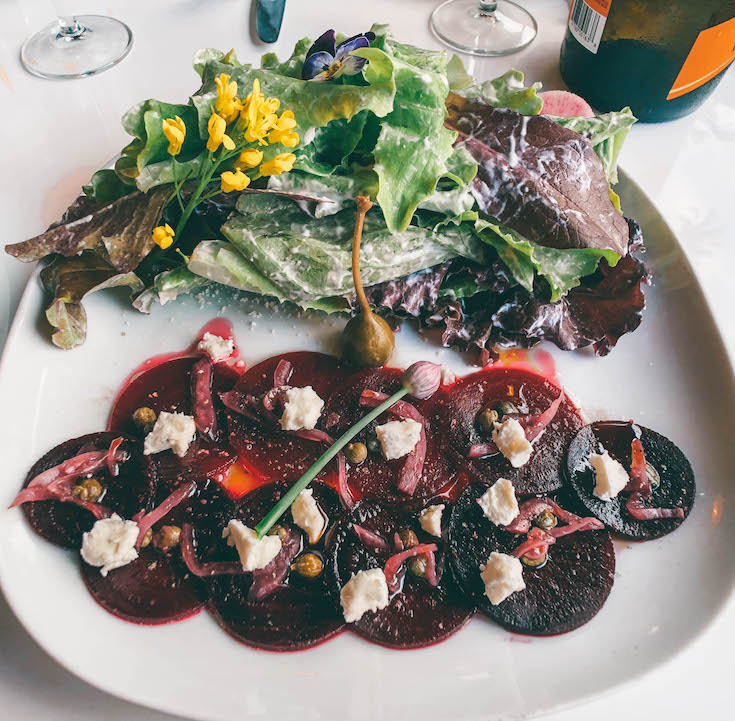 We can't explain in words how good the cuisine is on Salt Spring island. You have to try it to understand how fresh it is. Farm-to-Table is a trendy type of cuisine we've seen at upscale restaurants in Vancouver and Toronto, but Salt Spring takes it to the next level → backyard-to-table cuisine.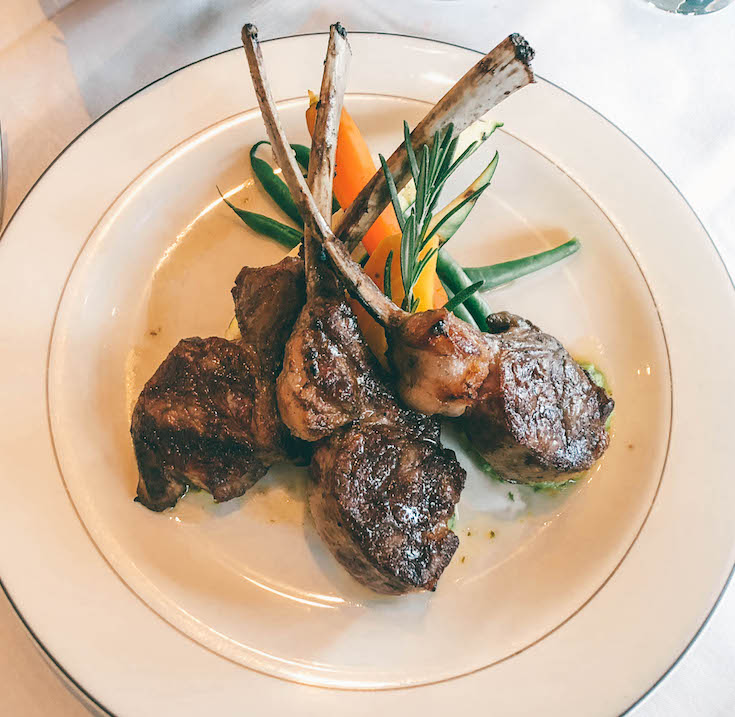 Make sure to check out our list of the 14 best restaurants on Salt Spring Island, each for a unique reason.  Best for the harbourfront view, best for daytime drinks, best for breakfast, best for Italian... we cover it all!  
If you can only go to one restaurant, we recommend House Piccolo. It is located in a heritage building in Ganges and serves delicious West Coast-Finnish cuisine. The ambience is perfect for a date night.
7. Drive or hike up Mount Maxwell to see a panoramic view of the island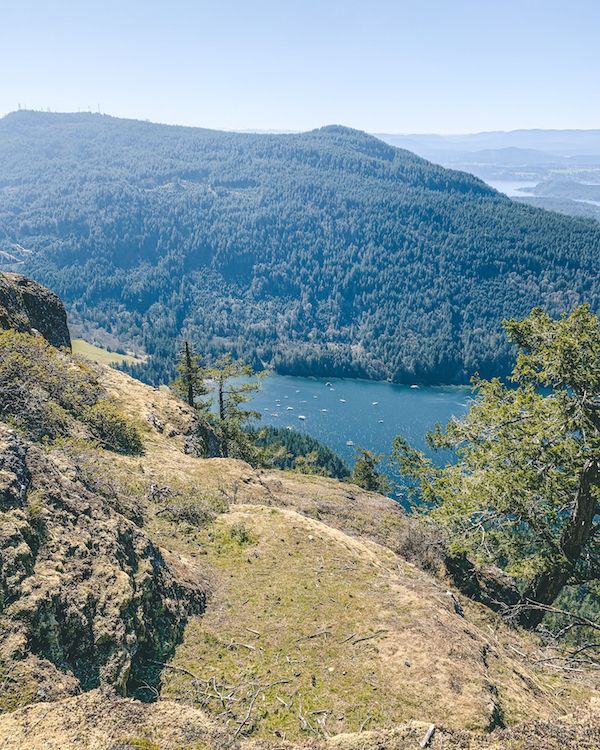 If you drive up Mt. Maxwell road to the very top you will be rewarded with panoramic views of Salt Spring Island and the neighbouring islands. To get to the very top, you need a 4x4 vehicle.
If you don't have a 4x4, you can park your car at the end of Seymour Heights and hike the Mountain Trail to Baynes Peak. It's a 2.3km hike there and back and 166m elevation gain.
8. Go for a cider tasting at the Salt Spring Wild Cider House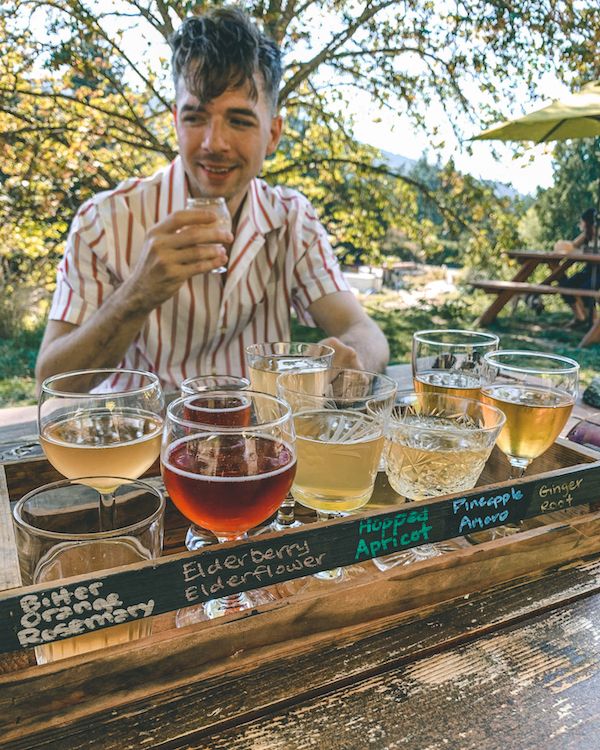 Not only does Salt Spring Island produce wine and beer, it also produces cider. We love ordering a flight of ciders at Salt Spring Wild Cider House and having them on their outdoor patio overlooking the farm.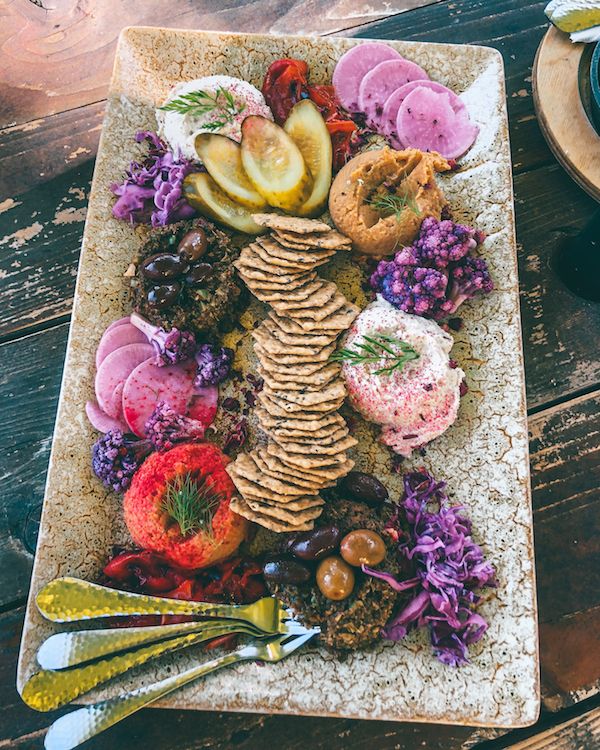 You can also order farm tapas to go along with your cider. Our favourite plates are the mezze platter and jerk chicken.
9. Stay at an Airbnb and experience the islander way of life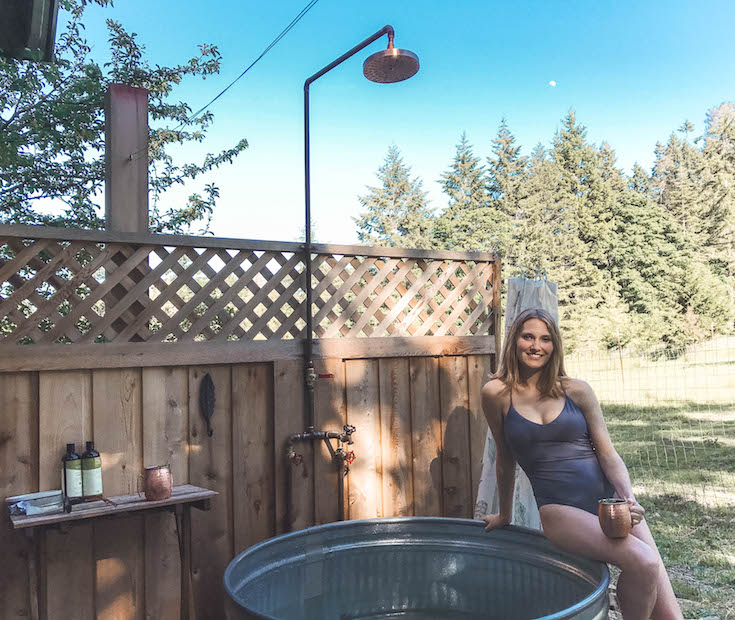 One of our favourite airbnbs in the world is on Salt Spring Island.
The
Salty Pear Camping Casita
is the definition of tiny living - island style. You can sit on your private deck overlooking the fields and trees in the morning, de-stress in the wood-burning barrel sauna, or have a soak outside overlooking the organic farms. We made our own private outdoor jacuzzi and topped it off with some Moscow Mules. You can either choose from their
quirky camping casita
or their
newer studio suite
attached to their gallery.
10. Enjoy a rustic setting in a modern lakeside cottage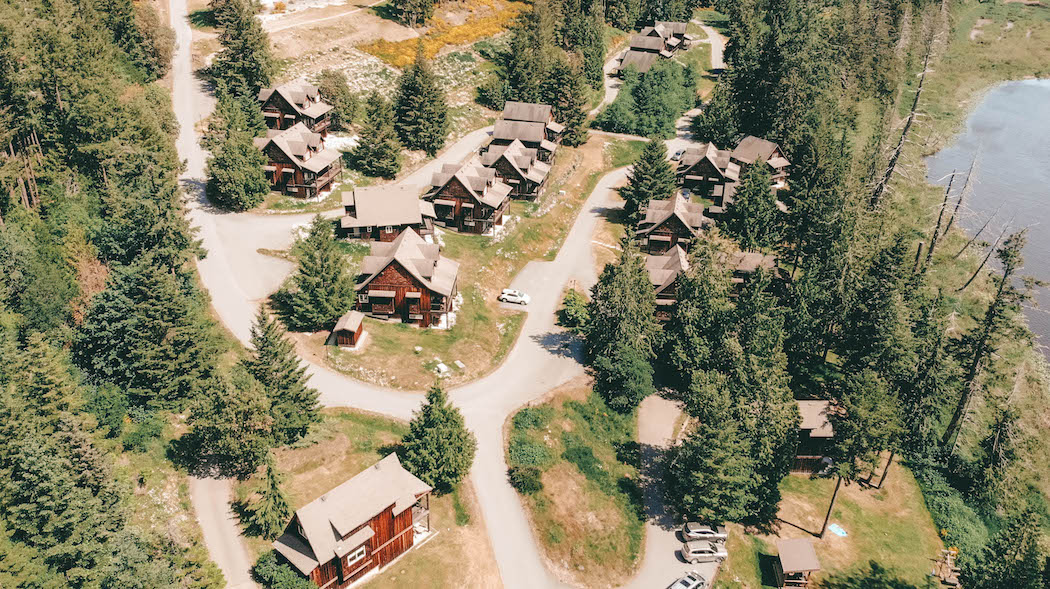 For those of you who want a larger space or have a larger group, The Cottages have beautiful modern three-floor cottages beside a private lake.
The cottages have a full kitchen and you can use the communal BBQ, canoes and stand-up-paddle boards free of charge. We made it our daily routine to take the stand-up-paddle boards out on the lake and every night we sat on our outdoor terrace with a glass of our favourite Salt Spring wine.
If you're looking for a more upscale full-service hotel with a spa and restaurant, try
Hastings House
, a Relais & Chateaux.
See the best accommodation in Salt Spring Island for a weekend getaway, from luxury hotels to cozy Airbnbs.
Save and pin this Salt Spring Island guide for later: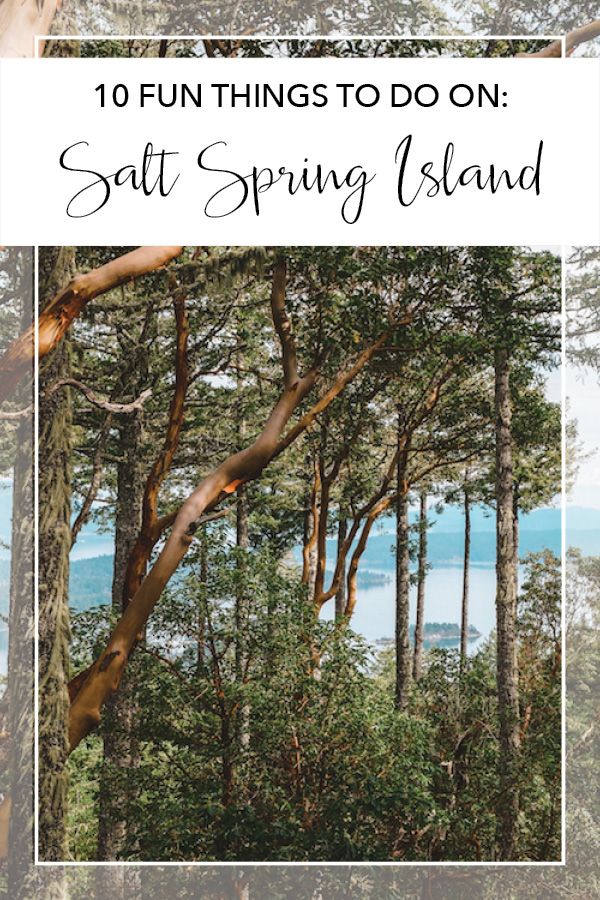 See what it was like in our Salt Spring Vlog!