Just a short drive from Toronto, Elora is a wonderful weekend getaway destination for those looking to unwind in nature and explore a charming heritage town.
Walking through the historic downtown core, you'll see beautiful 19th century stone buildings made of locally quarried limestone that are now home to cafes, restaurants, galleries and independent shops.
With Elora's riverfront setting, it has a lot to offer for those looking for a nature escape. We list 5 things to do in Elora, Ontario for a day of relaxation.
Overview: What to do in Elora Ontario
---
Disclosure: Some of the links below are affiliate links, meaning at no additional cost to you, we will earn a commission if you click through and make a purchase. We only recommend products or services we have used or that we believe will add value to our readers. Thank you for supporting us!
Best time to visit Elora, Ontario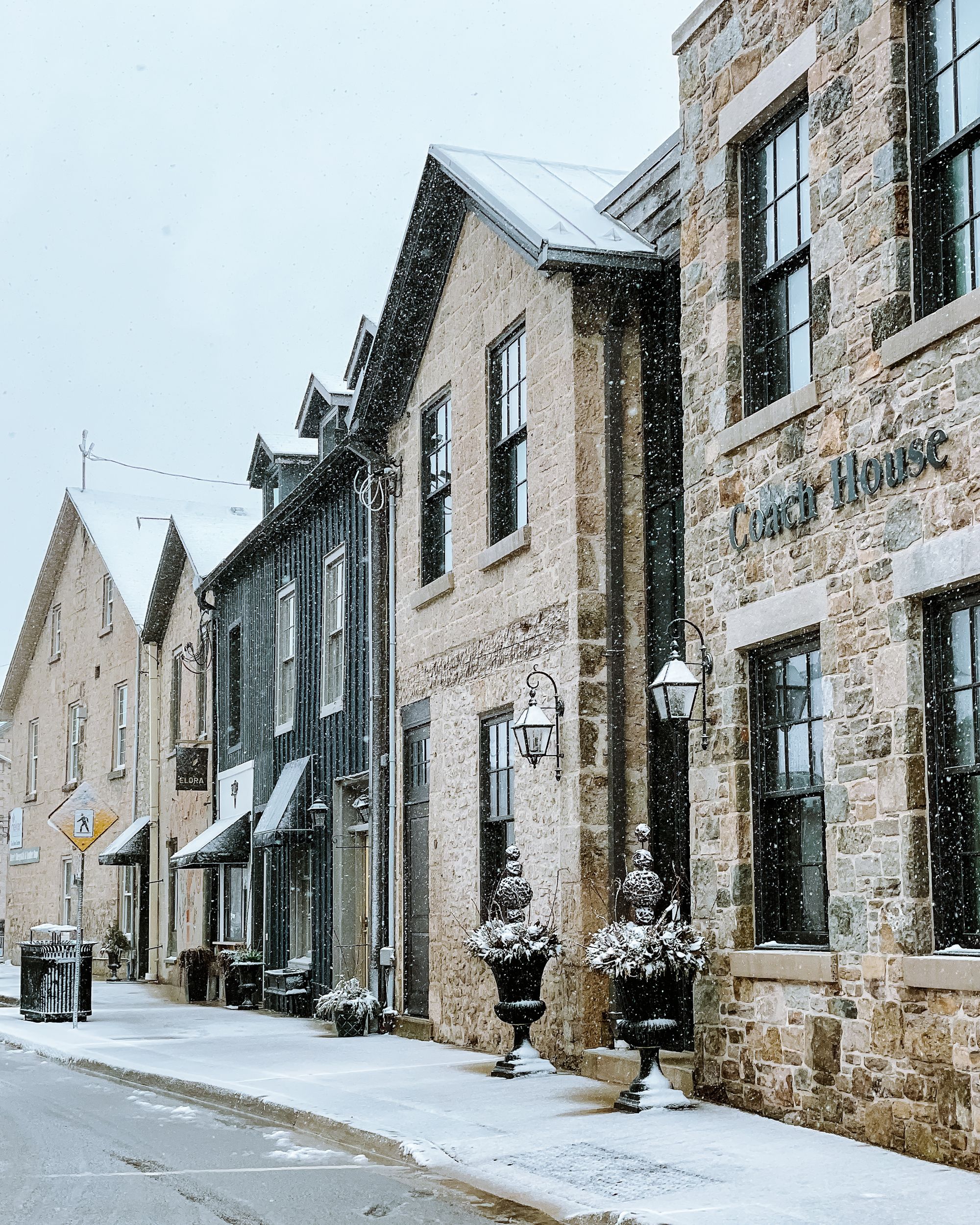 Elora can be visited all year round, however we recommend traveling here when the weather is warm enough to swim in the quarry, a swimming hole enclosed by cliffs. If visiting Elora's Saturday market is on your list, it runs from May 6 - October 7.
How far is Elora from Toronto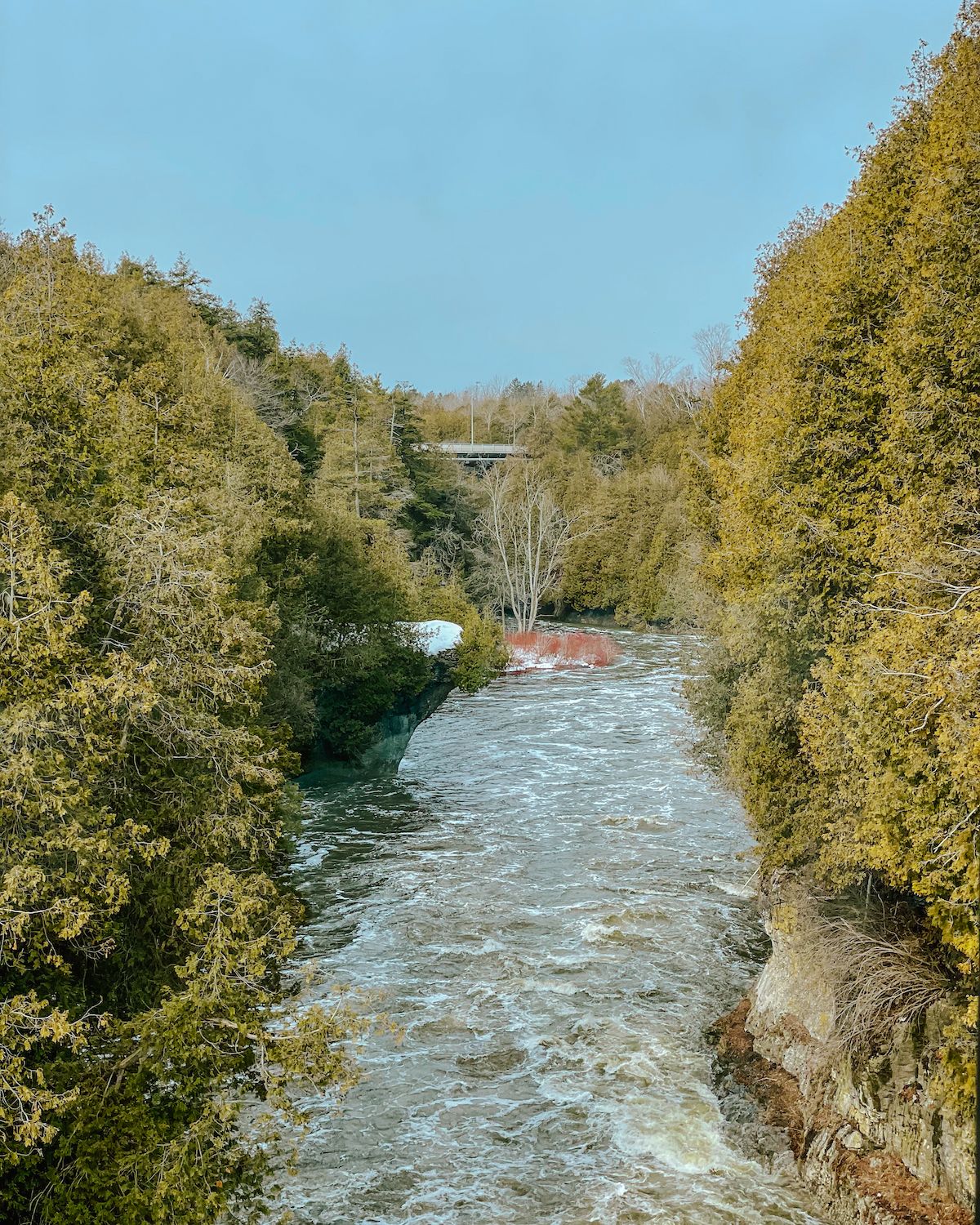 Depending on traffic, Elora is about a 1.5-2 hour drive from Toronto and 1-1.5 hour drive from Mississauga. Elora can be done in a day trip, however we recommend spending the night, so you can fully relax and take your time - especially if you want to have a few drinks.
🚗 Don't have a car?
See
Rentalcars.com
to compare car rental prices across different companies.
5 Relaxing Things to Do in Elora, Ontario
1. Enjoy a breakfast bagel and speciality coffee at Lost + Found Cafe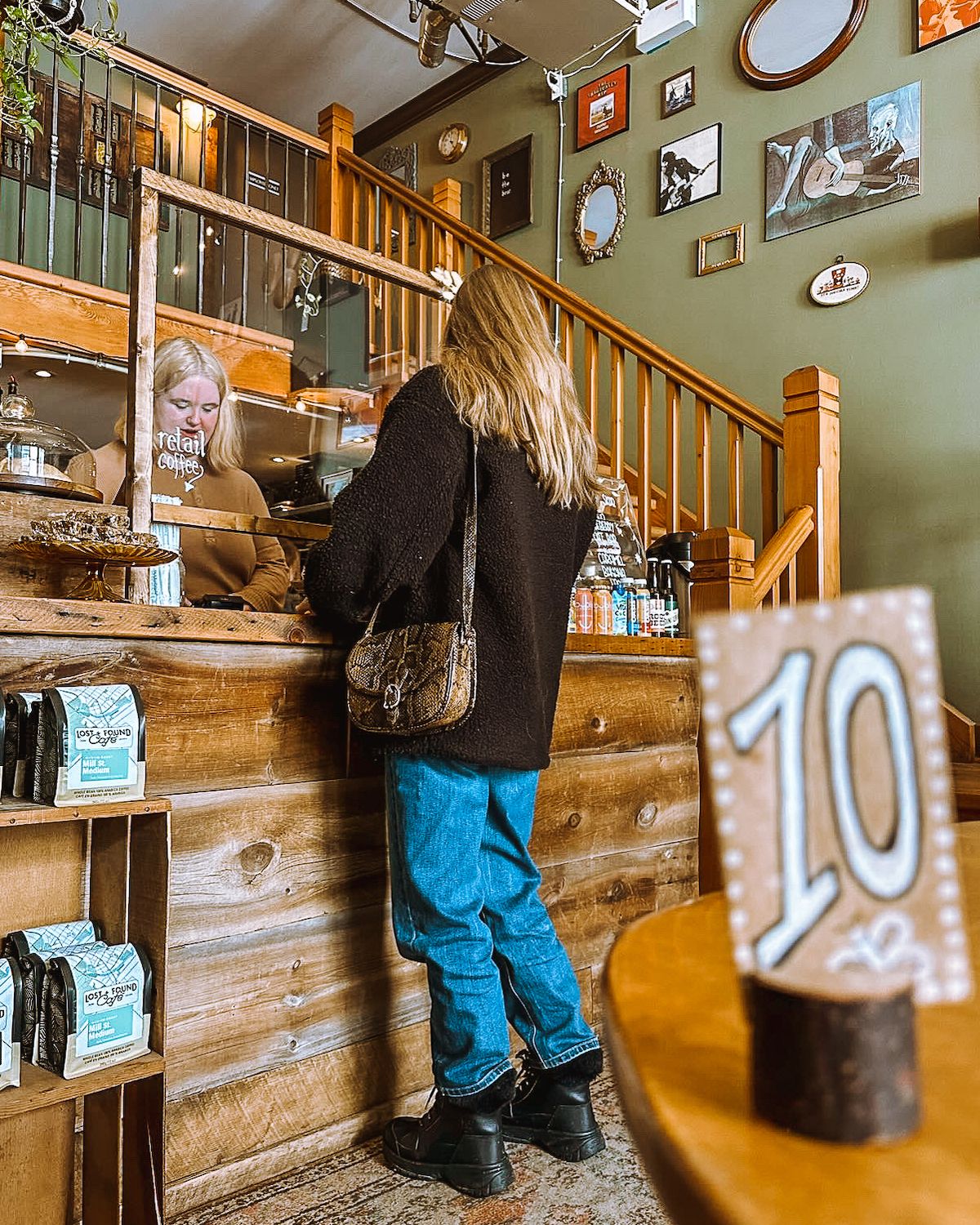 Start your day with one of Lost + Found's homemade breakfast bagels and a uniquely flavoured latte, like spiced honey, vanilla, cinnamon or lavender. They make all of their syrups in house. The cozy cafe has an inviting atmosphere, with friends chatting over coffee, and locals working on theirs laptops.
2. Pamper yourself with a spa treatment at the Elora Mill Hotel & Spa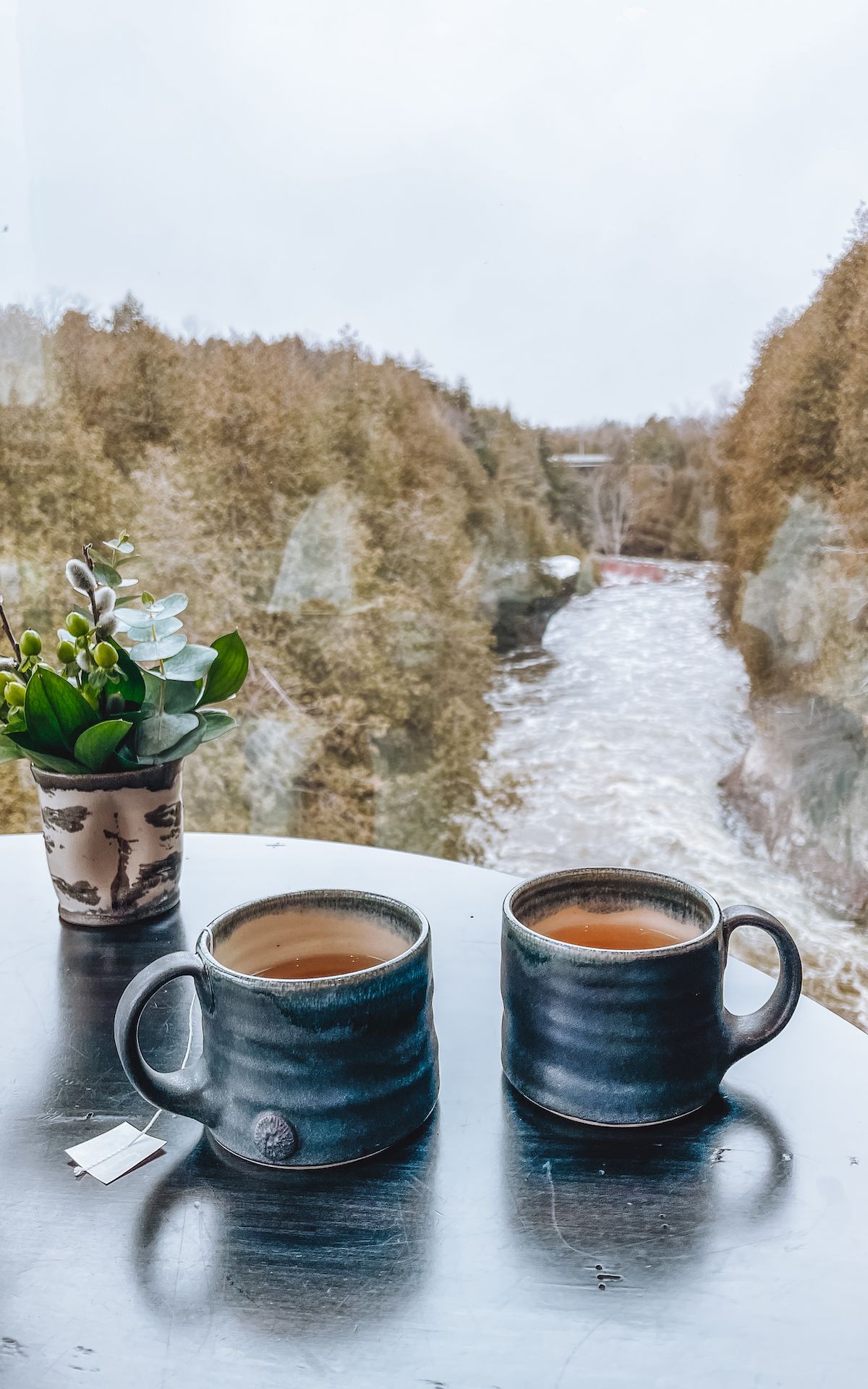 Elora Mill Hotel & Spa
is a luxury boutique hotel perched on a cliff overlooking the rushing gorge.
The former 19th century mill underwent a 27 million dollar renovation, transforming it into a four-star hotel with a top-of-the-line spa and restaurant.
Staying the night at
Elora Mill
will set you back about $500 CAD per night, however
you don't need to stay at the hotel to experience its luxurious amenities.
If you book a spa treatment, you get 2 hours of access to their fabulous outdoor pool, hot tub, steam room, sauna, and reading room overlooking the gorge with floor-to-ceiling windows.
After leaving our coat and shoes with coat check at the front, we put on our plush robes and sat in the reading room while awaiting our massage. Filling our ceramic mugs with hot water, we steeped peaches & cream tea while watching the rushing river below. Make sure you try their chocolate chip cookies - they are so good, we each had two! And I don't even like sweets that much. After our relaxing massage, we took our time in the heated outdoor pool and hot tub. It was wonderful!
3. Explore the historic downtown core and shop quirky boutiques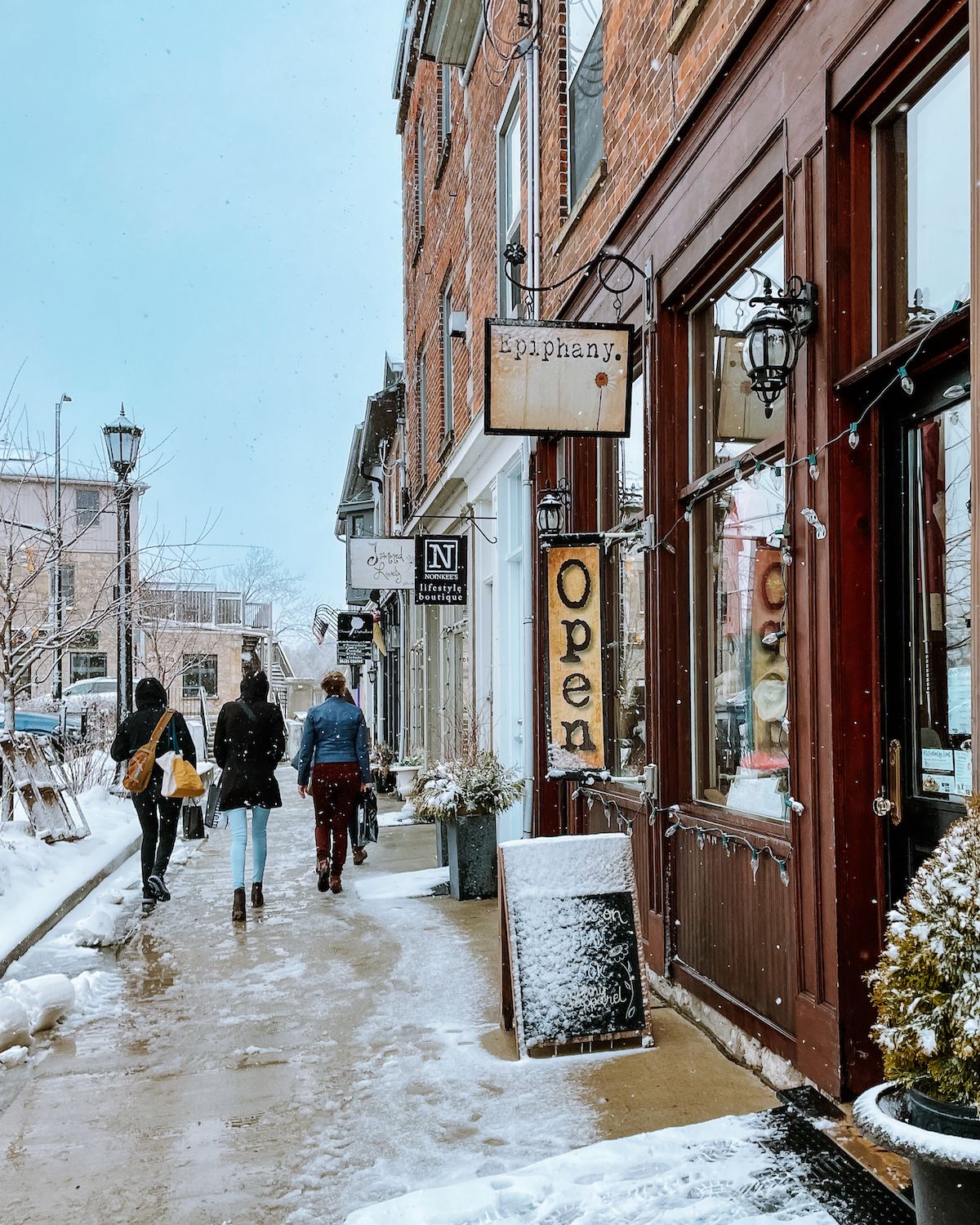 We couldn't believe how many cute shops were crammed into the small downtown core. Since Elora has a creative culture, you will find plenty of quirky boutiques and independent shops, like candy stores, ice cream parlours, home decor and clothing stores.
Start your walk down Mill Street, and work your way north up Metcalfe Street. The streets are absolutely charming with their stone buildings dating back to the 19th century.
Here are some of our favourite boutique shops to check out:
Jammed Lovely - a gift and home decor shop with tons of goodies.
LemonTree + Co. - a home decor store with chic and timeless pieces.
Neob Niagara - natural essential oils and body products made in Niagara-on-the-Lake.
A natural home - sells naturally-inspired housewares.
Stop for some ice cream or candy at Sweet Distractions, have a pint at Elora Brewing Company, or a hand-crafted cocktail at Elora Distillery.
4. Swim in the Elora Quarry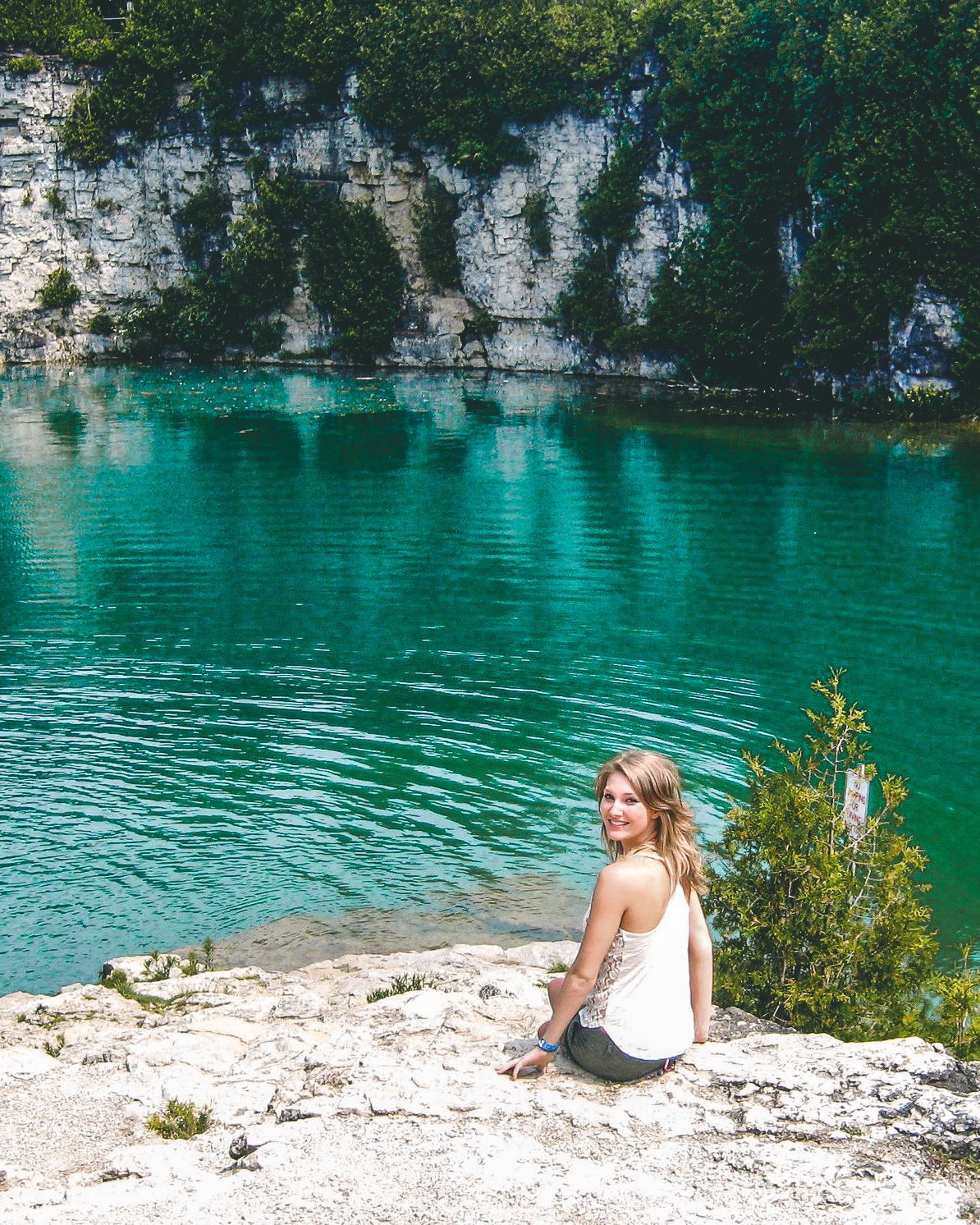 Take a dip into the Elora Quarry, a limestone swimming hole surrounded by high cliffs. The deep water is refreshing on a hot summer's day.
Swimming season opens in June, and tickets need to be reserved online. This was introduced for crowd control and to preserve the conservation area. Tickets cost $9.29 per adult and $4.87 for children. Parking is $13.27.
5. Dine with views of the gorge at Elora Mill Restaurant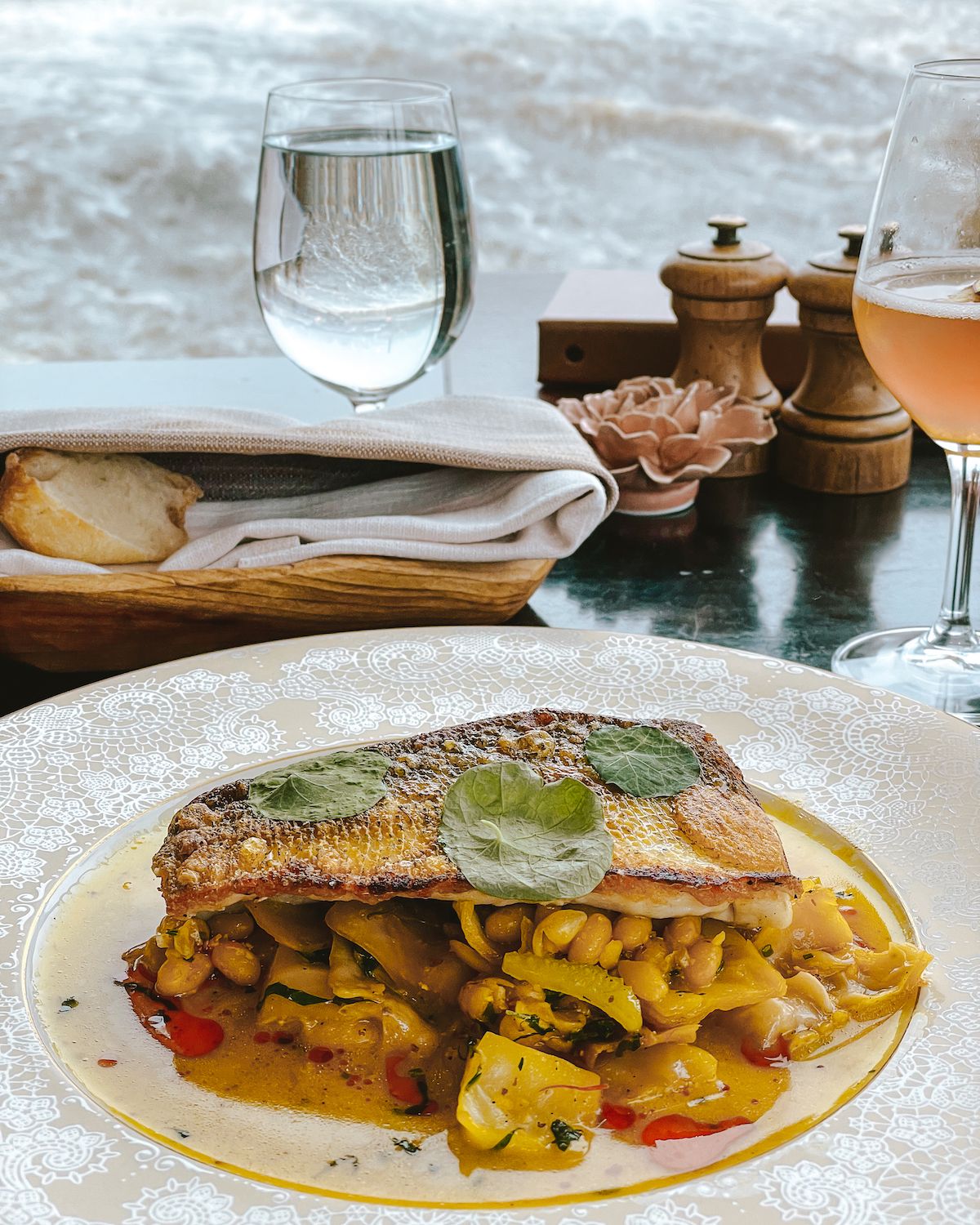 Reserve a table by the floor-to-ceiling windows and watch the falls spill into the gorge below. The farm-to-table restaurant serves locally sourced dishes, and changes its menu based on seasonality. In addition to their al-la-carte menu, they offer a three-course meal during lunch for $85, including an appetizer, main, and dessert of your choice. We enjoyed the upscale, yet casual atmosphere and their refreshing cocktails!
Best places to stay in Elora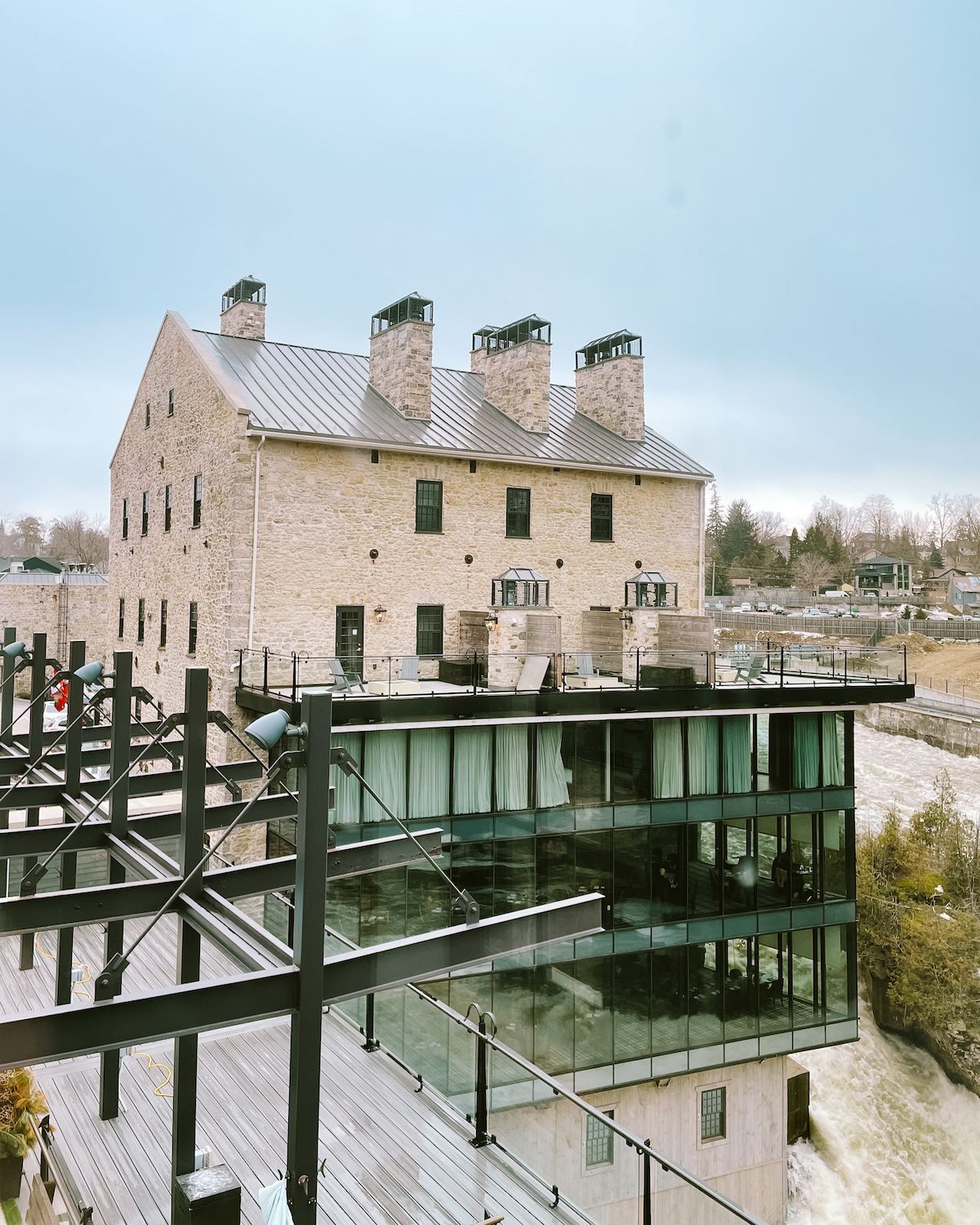 Fully-loaded experience 🥔✨: Elora Mill Hotel & Spa. Spoil yourself with a room at the former 19th century mill turned luxury boutique hotel. Its surrounding natural scenery creates a tranquil atmosphere.
Coziest B&B: Victoria Street Retreat. The charming one-bedroom apartment is quietly tucked away near the Grand River and is a short walk to Elora's main strip. The B&B has thoughtful touches and is good value with its king-sized bed, electric fireplace and fully equipped kitchen.
Best in the heart of Elora: Etherington Suites. Although you're just steps away from Elora's downtown core, you'll find solitude at your contemporary suite with peaceful views of the Grand River. The King Suite with Balcony is the most stylish room with its high ceilings, electric fireplace and outdoor space.
🛏️ Browse more places to stay in Elora.
We hope you enjoyed these 5 fun things to do in Elora!
If you enjoyed this guide, don't miss our list of  7 Best Couples Getaways in Ontario
---
Start planning your relaxing trip to Elora