After spending a few weeks in London, we were excited to escape the bustling city for the peaceful English countryside. The picturesque villages, gentle rolling hills and grazing sheep sounded something of a fairytale I once read as a kid.
We spent 2 days in the Cotswolds and it was everything we imagined it would be for a calming and relaxing experience. We stayed near Broadway, a quaint village known as the 'Jewel of the Cotswolds".
If you're looking to unwind and see the highlights of the region, our 2 day Cotswolds itinerary is for you. You will spend two days in the Cotswolds exploring the charming village of Broadway, resting at your cozy retreat and walking through meadows with beautiful pastoral views.
Outline: 2 Days in the Cotswolds
Disclosure: Some of the links below are affiliate links, meaning at no additional cost to you, we will earn a commission if you click through and make a purchase. We only recommend products or services we have used or that we believe will add value to our readers. Thank you for supporting us!
Best time to visit the Cotswolds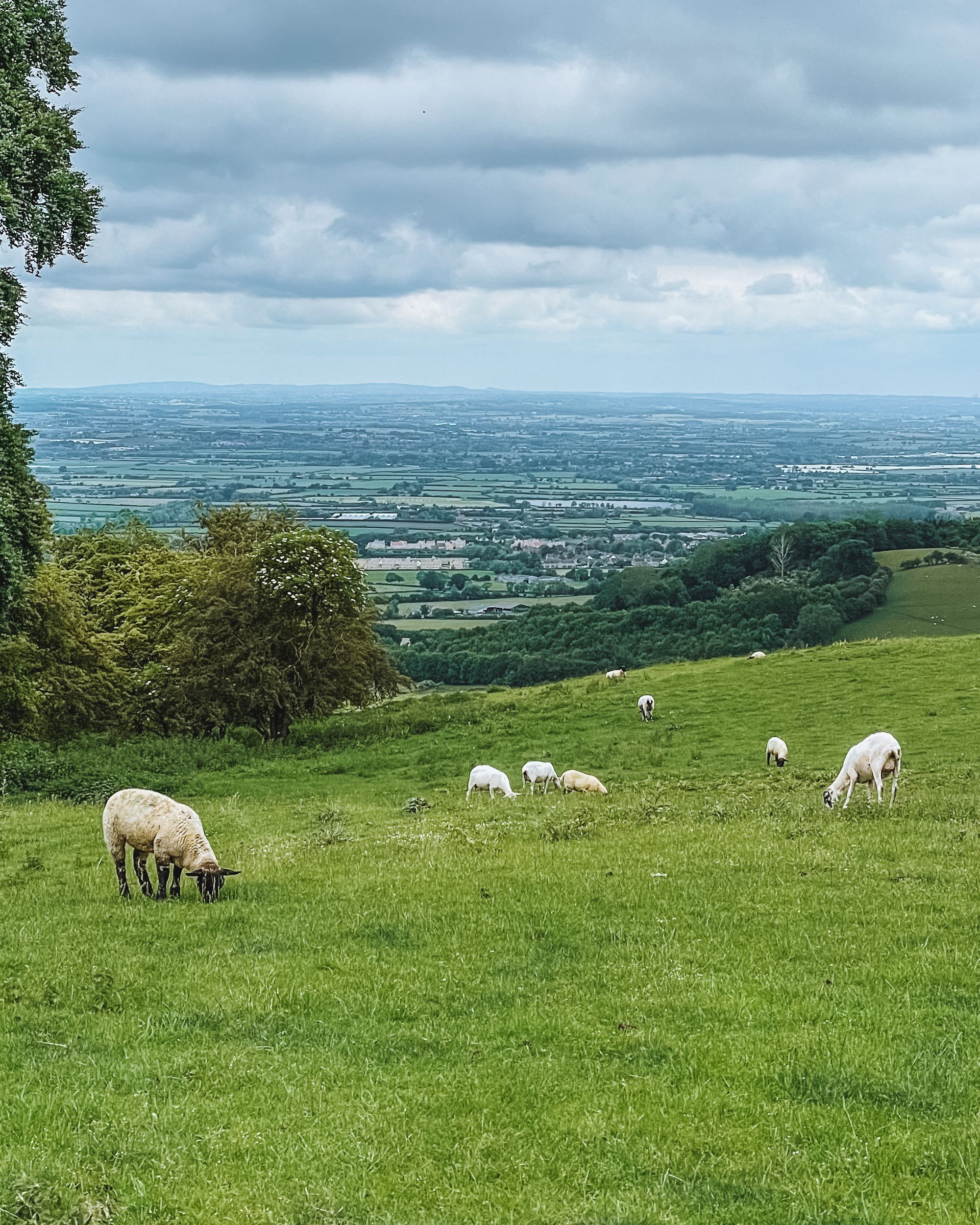 The best time to visit the Cotswolds is between April-September. These months have the highest average hours of sunshine and the weather is pleasant. From October - March you will have a higher chance of rain and colder temperatures.
Where to stay in Broadway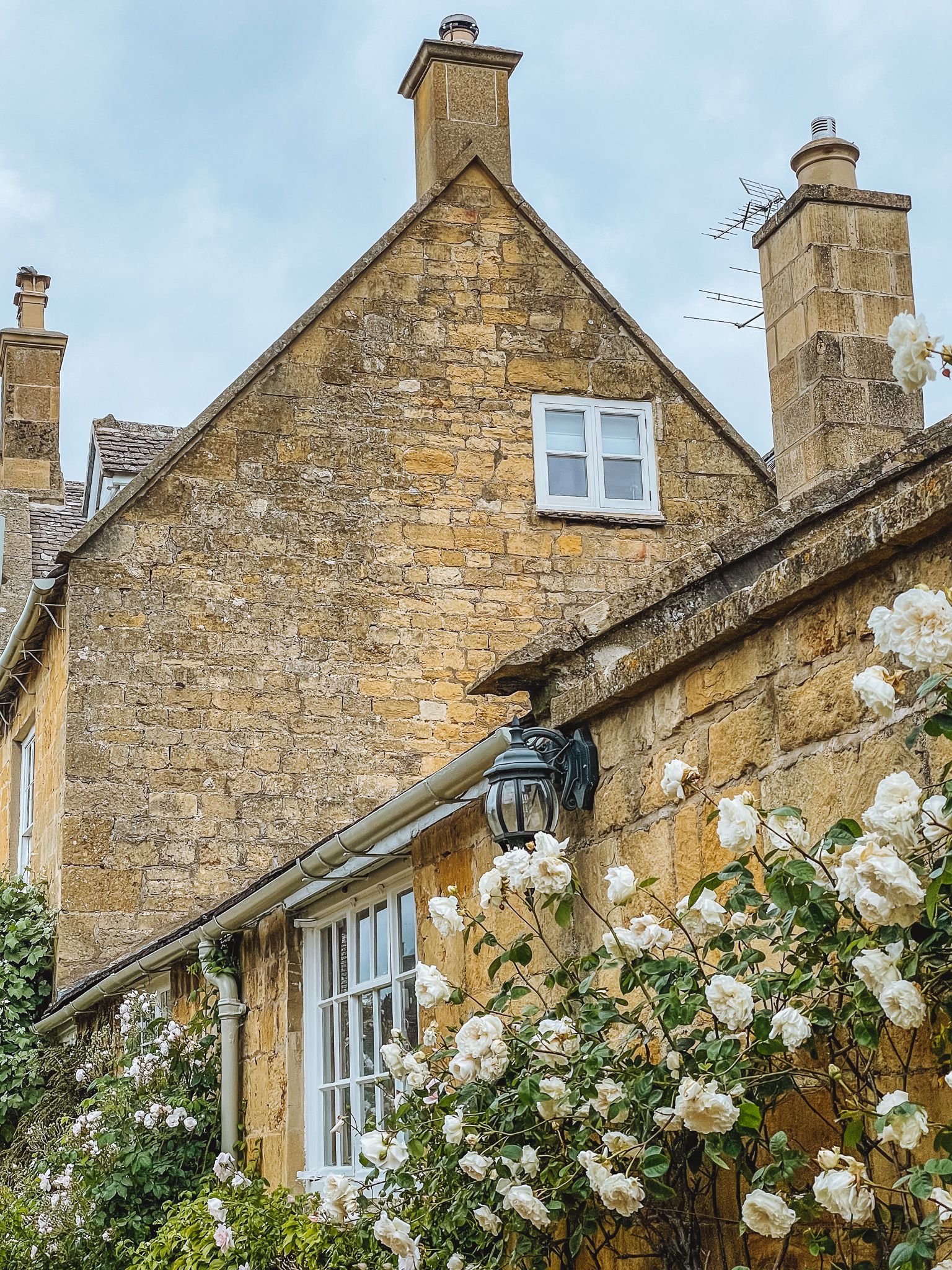 With over 25 towns and villages in the Cotswolds to choose from, it can feel overwhelming. We chose to stay near Broadway since it ticked off all the boxes for a quintessential Cotswolds experience. The 'Jewel of the Cotswolds' is charming, yet large enough to have a good selection of restaurants, cafes, shops and unique hotels. The historic village also has nice walking paths through the countryside that inspired famous artists like Oscar Wilde and Claude Monet.  
When looking for a place to stay, we recommend looking for one that has amenities that will add to your experience. Most important to us was a luxurious spa and a nice common area with a fireplace where we could play cards and board games.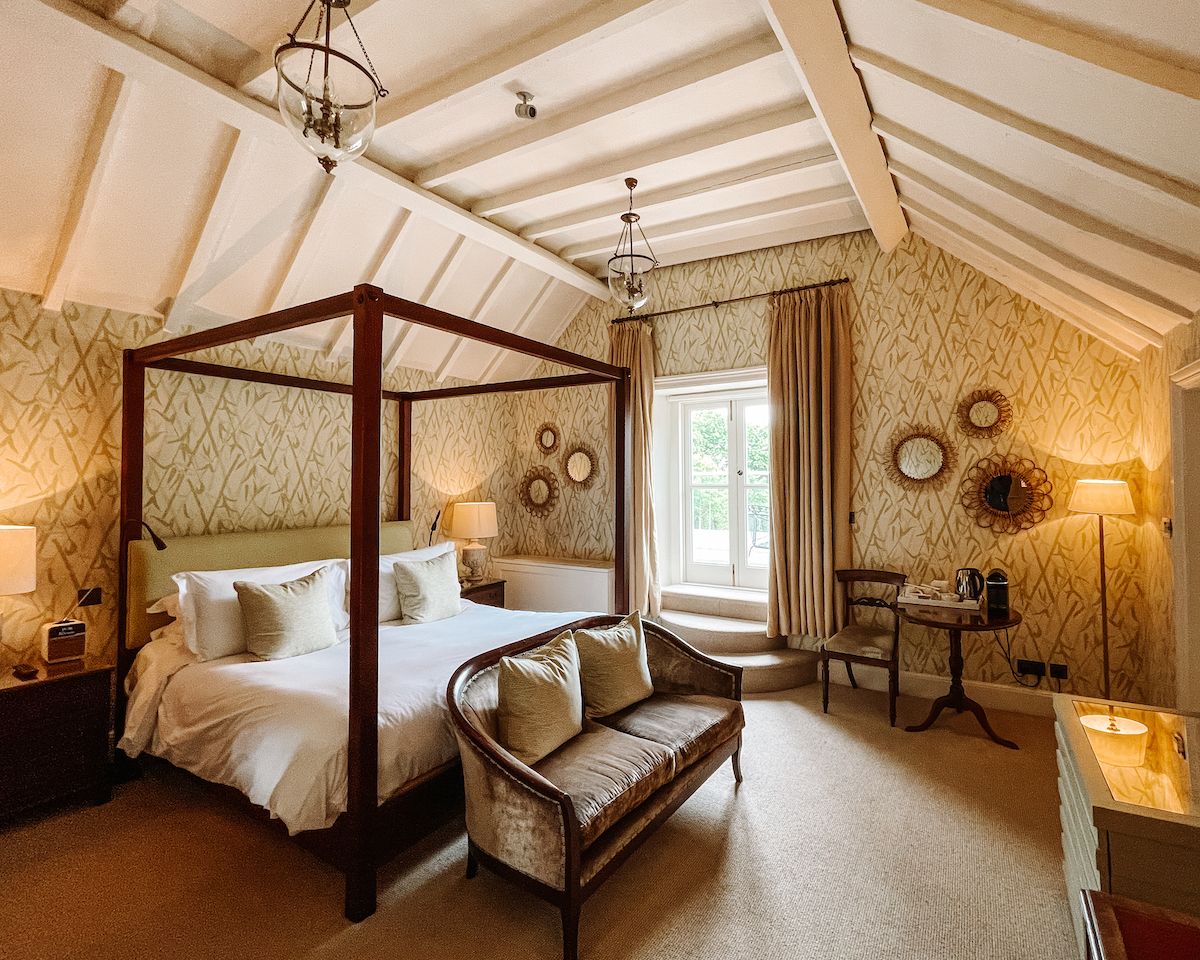 We chose Dormy House, a luxury boutique hotel in a 17th century farmhouse.
It was the ultimate retreat and felt like a home away from home. Their spa was amazing! They have a Finnish sauna, lavender sauna, salt steam room, 16 meter pool and outdoor hot tub. The staff was very friendly and we enjoyed eating at their restaurants, which focus on using local ingredients. The only downside was that the village of Broadway is a 6 minute drive away. Rooms start at £299.
Here are some more of our top picks near Broadway:
Best for location: Abbots Grange. The gorgeous manor house is set on an acreage with views of the peaceful countryside and is only a few minute walk away from the main strip of Broadway. The adult's only hotel is also the oldest dwelling in the village.
Best value: Lowerfield Farm. The country hotel sits in the picturesque countryside and offers elegant rooms with scenic views. Rooms are a great value starting at £110, but you are a 6 minute drive from the village.
How to get to the Cotswolds
The quickest and easiest way to get to the Cotswolds from London is by taking the train. Taking the train is also easy from most major cities in England.
To get to the village of Broadway, you will need to take the train to Moreton-in-Marsh. From there, it's a 16 minute taxi to Broadway. We arranged a taxi through our hotel, which cost £20 for the ride. We highly recommend reserving your taxi in advance. We just gave our train arrival time and he was there when we arrived.
We booked our train tickets through Trainline
. They have good savings if you book in advance and we like how you can easily compare rates across different rail providers.
🚆 Train distances to Moreton-in-Marsh:
2 Day Cotswolds Itinerary
Day 1 - Settle into your cozy retreat and unwind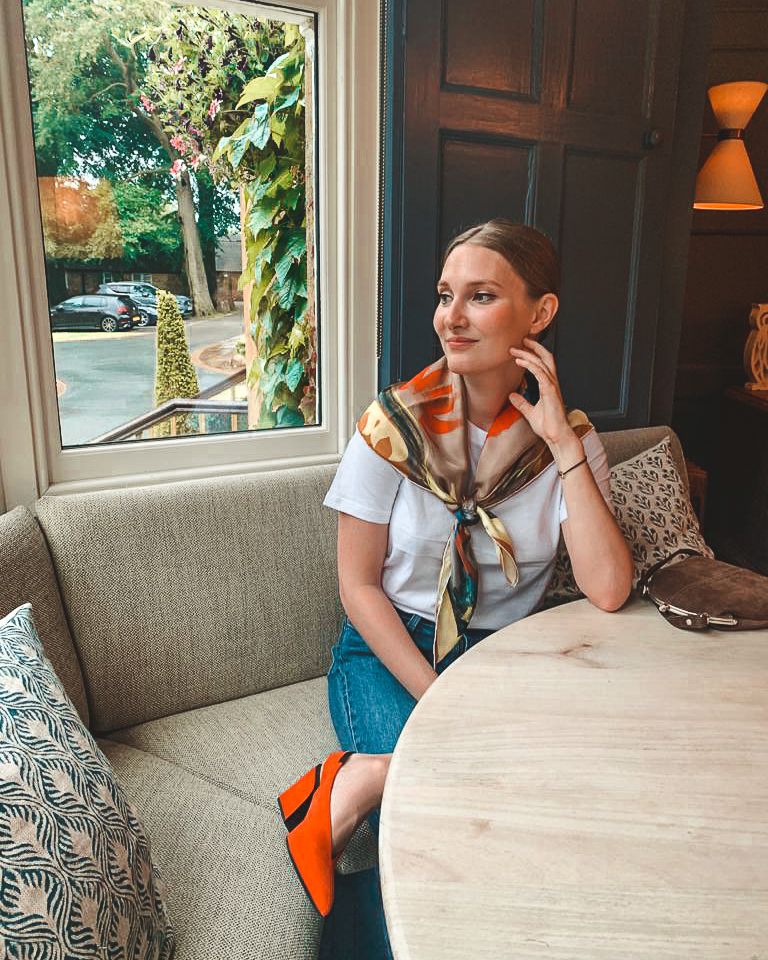 Today you will be arriving at your hotel. Once you settle in, take this time to enjoy the amenities and unwind. Bring cards or board games to play by the fireplace, read a book in the garden, or relax at the spa.
At
Dormy House
we brought one of our favourite games, Blokus, and had boozy hot chocolates. We also enjoyed soaking in the outdoor hot tub and having a steam in the lavender scented steam room. Oh so relaxing!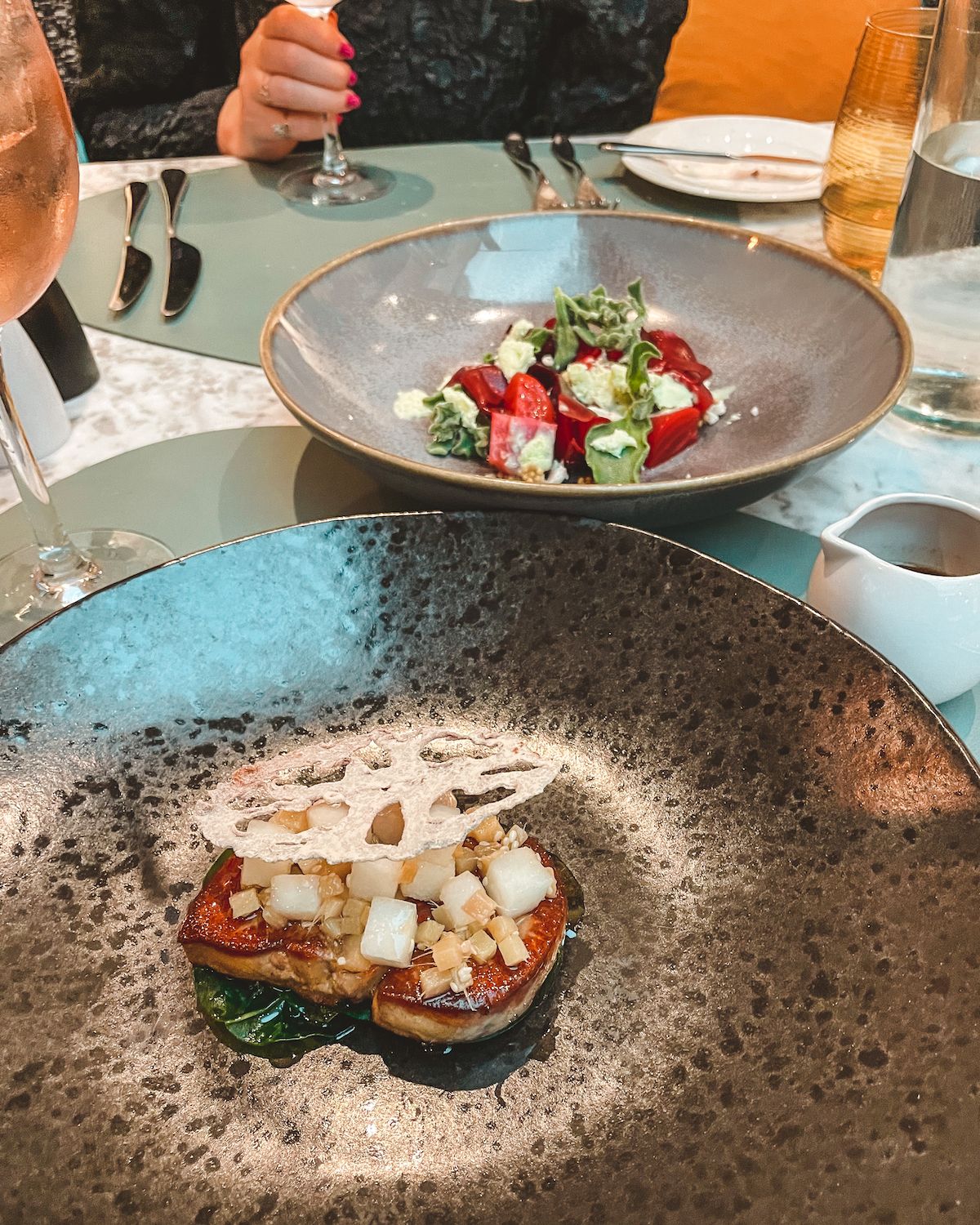 We recommend eating dinner at The Back Garden at Dormy House even if you're not staying there. The sophisticated restaurant has a lovely atmosphere and focusses on using local ingredients, like veggies from their own garden. The food is superb, especially their foie gras!
Day 2 - Walk through the beautiful countryside and explore Broadway village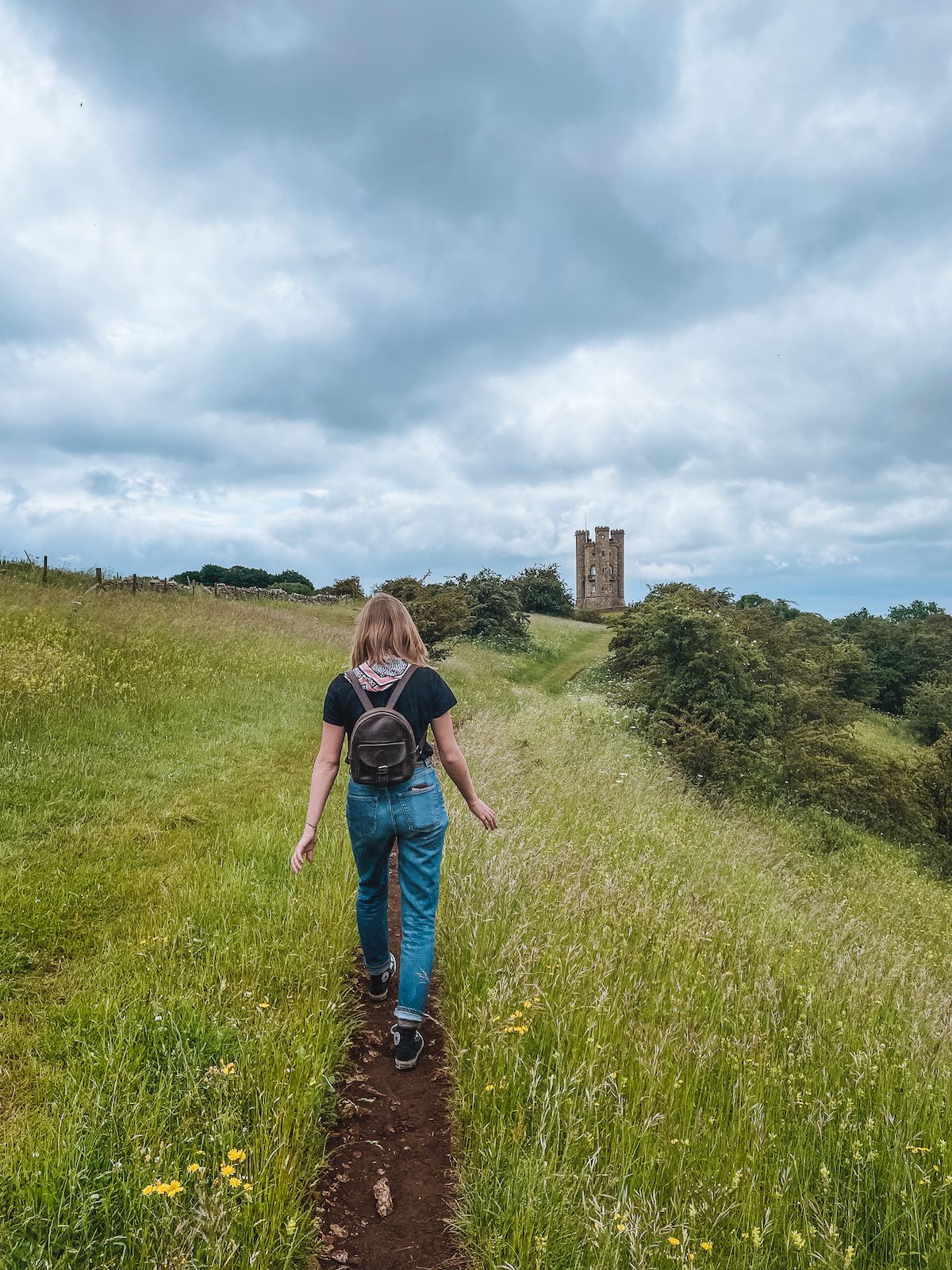 The best way to experience the scenic countryside is by walking through it! There are many grassy trails you can take through the rolling hills. We were in awe by the pastoral views. From Dormy House, you can take a wonderful walk up to Broadway Tower and down the hill to Broadway. Broadway Tower is an iconic landmark of the area that was built in 1798. The structure was thought up by famous landscape architect, Capability Brown, and constructed for aesthetic purposes.
On your walk you will take a small ascent up to the tower where you will have sweeping view of Broadway village below. Along the way you will see sheep grazing in the pastures. We saw a little lamb scratching himself on a tree, it was so cute! After you reach the tower it's an easy descent down to the enchanting village of Broadway. The walk shouldn't take you more than 1 hour.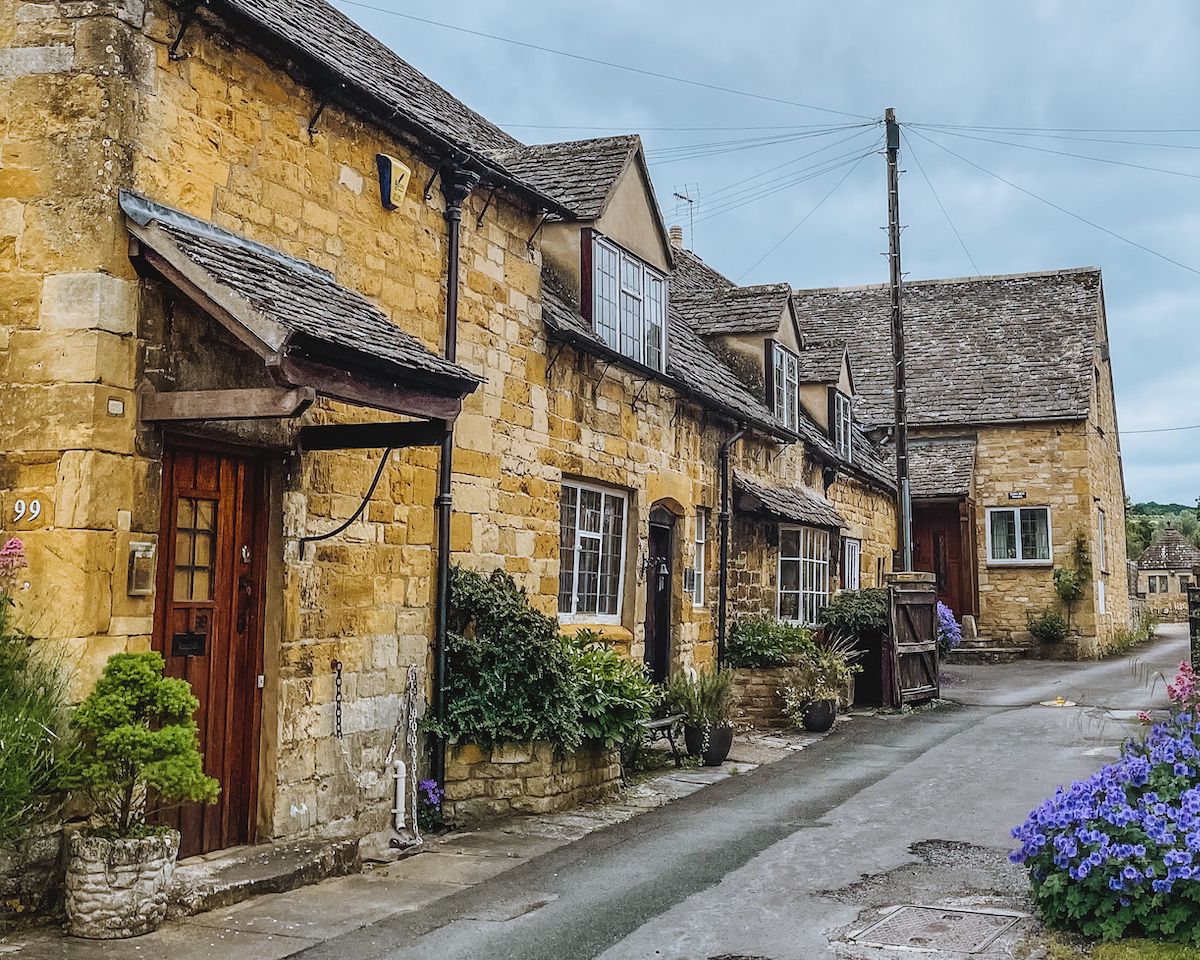 Broadway has many restaurants, boutiques and cafes to discover. Walk down the main strip called High Street and see what you find. Stop in at Broadway Deli for lunch. They have a back garden with a playful decor of colourful chairs and tables. Afterwards, don't miss popping into the vintage candy store Hamiltons to take some sweets back with you to your hotel. Candy stores feel so nostalgic!
Enjoy dinner back at your hotel and spend the rest of your evening relaxing by the fireplace with a good book and some wine.
---
Start planning your trip to the Cotswolds
Combine your trip to the Cotswolds with a stay in London. See our list of 10 unique things to do in London and 5 day London itinerary
---
Save and pin this 2 day Cotswolds Itinerary for later: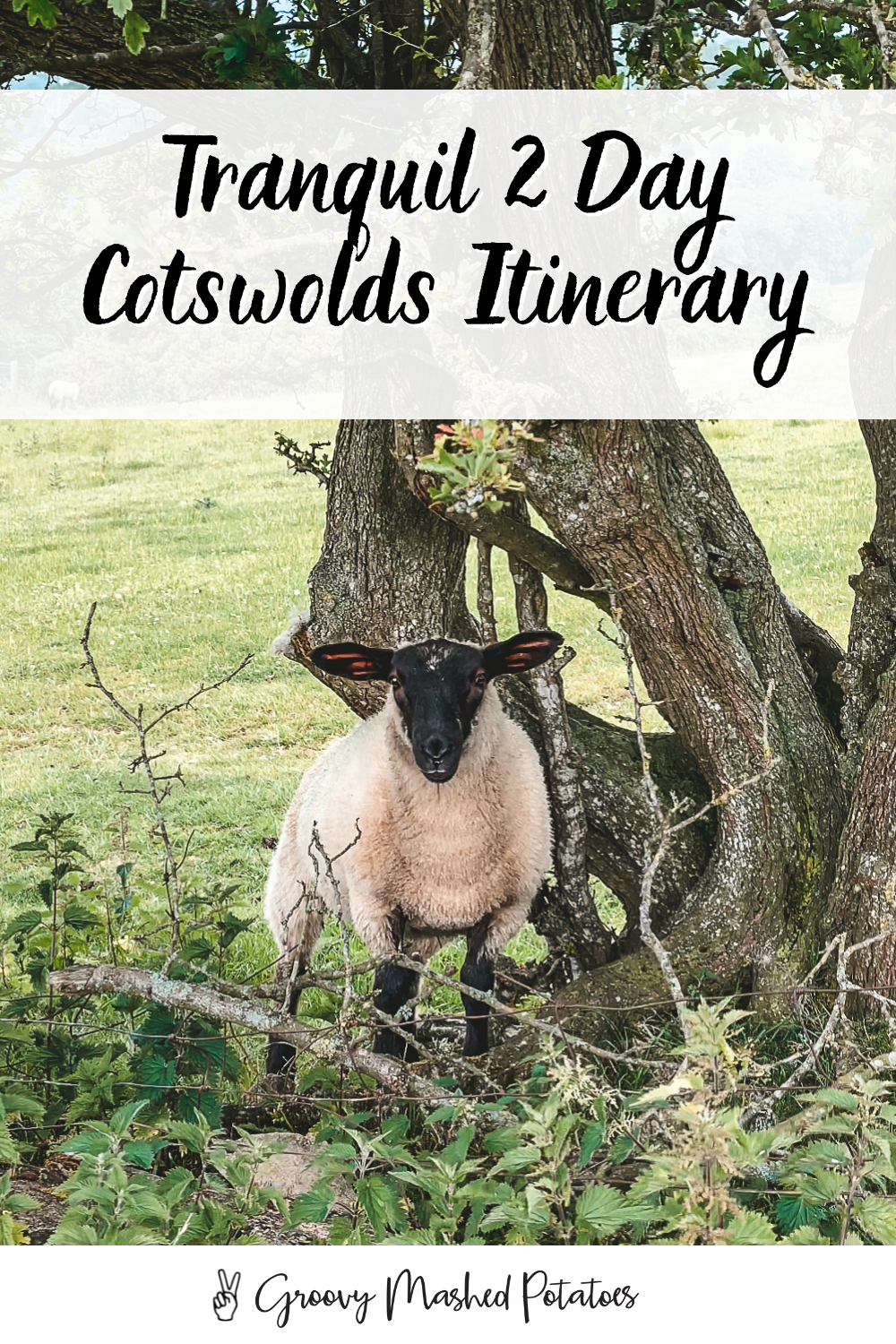 You may also like: