Cafe culture in Seoul is unlike any other city we have visited. Unique cafes abound and offer a place for young people to meet up, grab a drink and chat for hours on end.
Coffee shops in Seoul are more like social meeting places than the quiet, remote-working spots you find in North America. Because customers are actually looking for a place to hang out, special attention is placed on vibe, aesthetic and music.
We spent 12 days exploring the city and are excited to share our list of 9 aesthetic cafes in Seoul with you. These cafes were the best we visited in the city.
9 Aesthetic Cafes in Seoul with a special vibe
1. Cafe Onion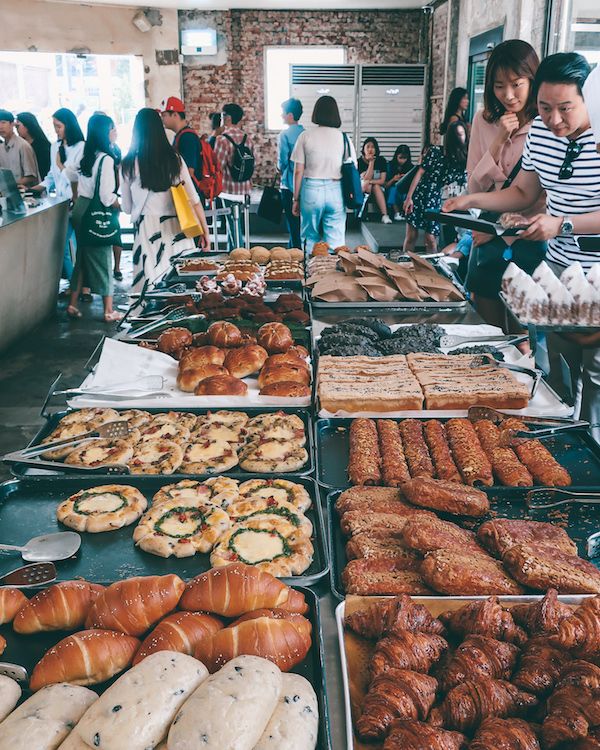 Cafe Onion is definitely the most popular cafe we visited, it seems like this Seongsu-dong icon is the it place. We called it the Instagrammable cafe of Seoul. People teem into this converted industrial building to munch on the amazing pastries and breads and to chat away in one of the many seating areas. Grab a picture-worthy Pandoro, a delectable treat topped with an icing sugar mountain.
Address: 8 Achasan-ro 9-gil
2. Orang Orang Cafe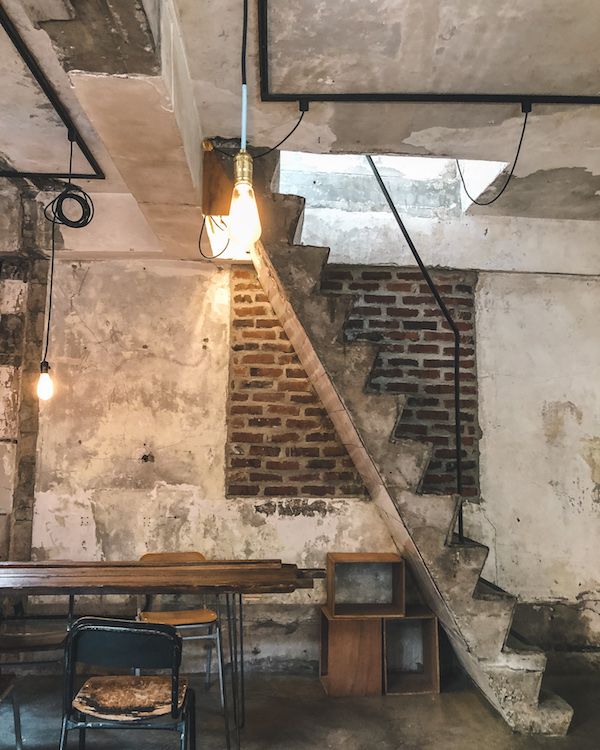 Orang Orang is located a good walk up the hill in Yongsandong 2. The cafe is located in a three-story building with distressed concrete walls. The simplicity and bareness of the design is beautiful and pairs well with their home roasted coffee. Up a set of steep steps you will find a great view from the roof. It's a like a hidden cafe in Seoul.
Address: 26-14 Sowol-ro 20-gil
3. Treevia cafe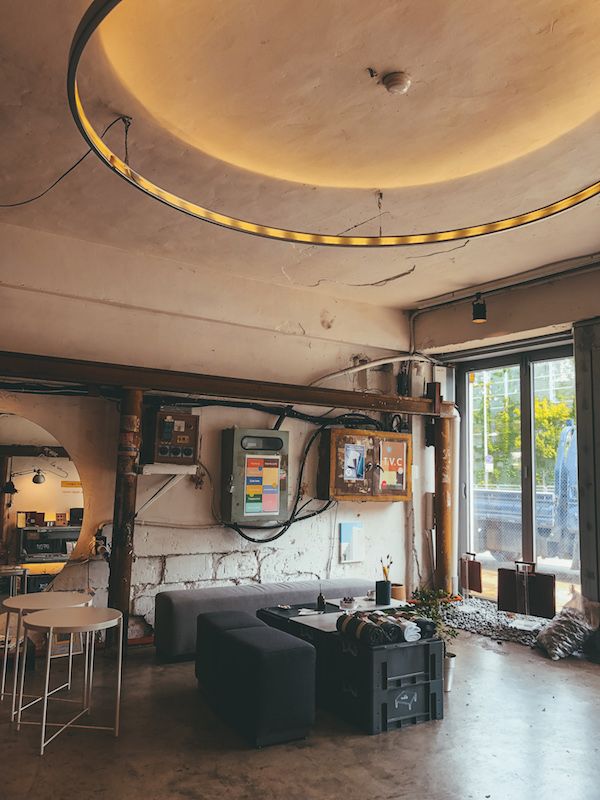 Part cafe and part leather goods workshop, Treevia is a unique spot in the rapidly changing metal fabrication district of Mullae-dong. This is the perfect spot to do a bit of work or play a game of scrabble.
4. Cha-teul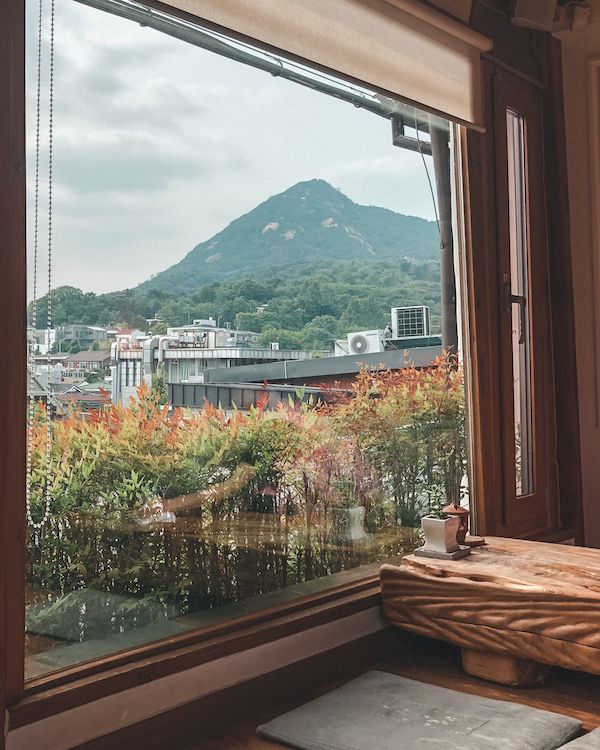 If you're a tea drinker, Cha-teul is the place to go. It is located in a traditional hanok in the neighborhood of Samcheong-dong. Grab a seat on the floor near their indoor garden and take in the hilltop views.
Address: 26 Bukchon-ro 11na-gil
5. Anthracite Coffee Hapjeong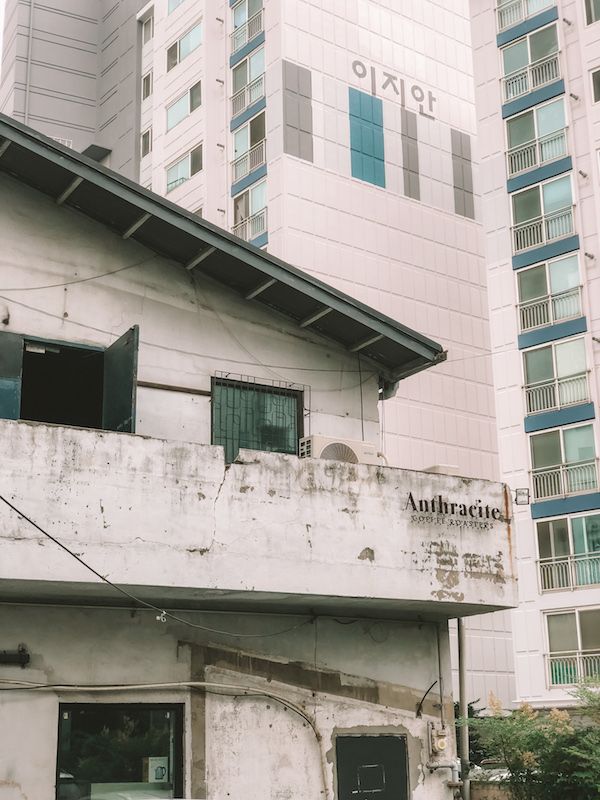 We visited Anthracite in the hip neighborhood of Hapjeong. The space is a former shoe factory and its vibe is darker with its industrial decor.
Address: 357-6 Hapjeong-dong
6. Lost Continent of Mu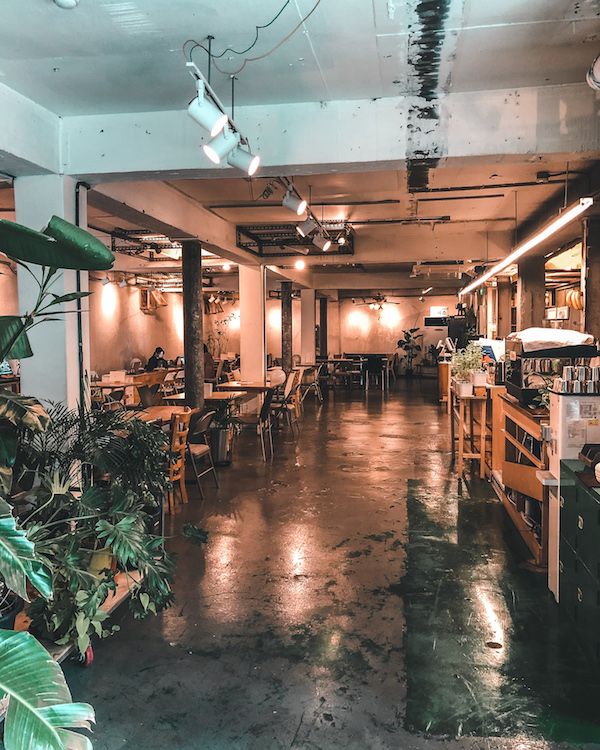 One of our favourite places to work during midday, the Lost Continent of Mu is a bright and open space that contrasts the dark decor of Anthracite next door. Food and draught beer are also available for when you're ready to close your laptop and start your evening.  
Address: 357-7 Hapjeong-dong
7. Minhwa Boutique Cafe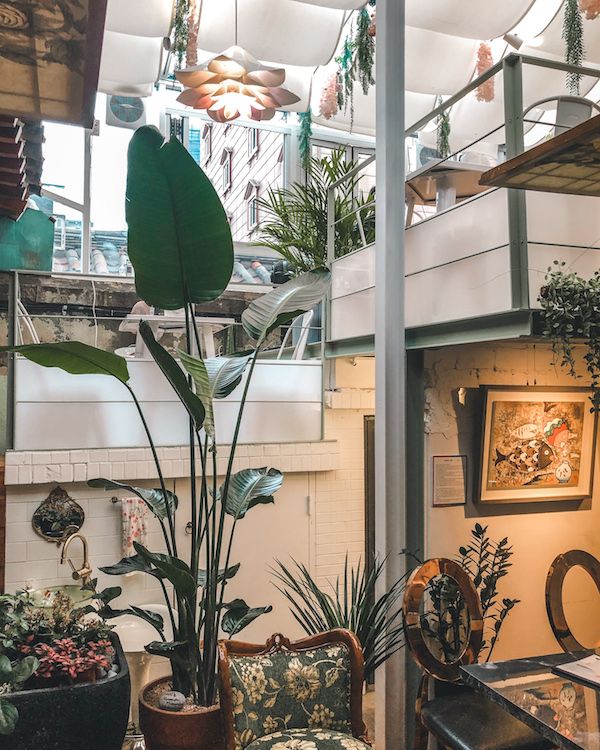 Escape the hustle and bustle of the Ikseon-dong neighborhood and duck into the quiet Minhwa Boutique Cafe. Like other establishments in the area, this cafe is built into a restored traditional Hanok house. There are a few tables on a raised platform where you can admire the beautiful architecture and tile roofs.
Address: 24 Samil-daero 26-gil
8. Daelim Changgo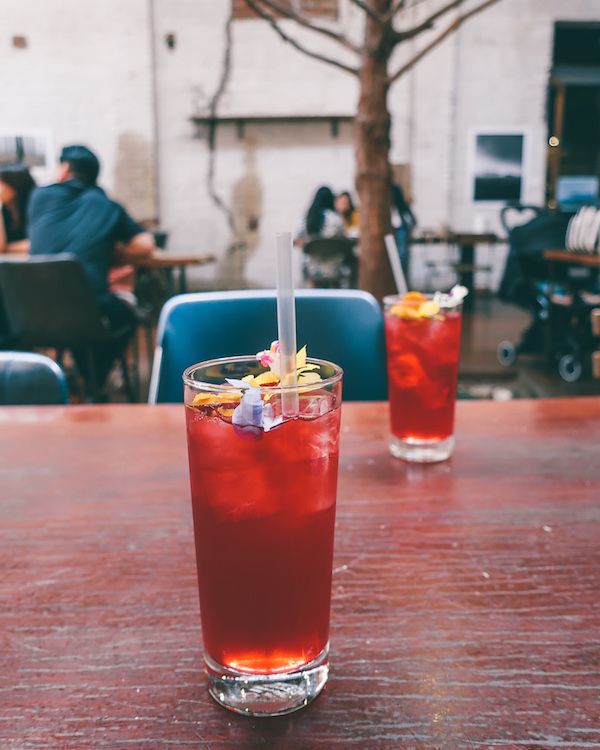 Inside the industrial red-brick warehouse, you'll find a trendy and beautifully lit up cafe, restaurant and art space. This hot spot is located in the neighborhood of Seongsu-dong, known as the "Brooklyn of Seoul".  You'll see tons of locals here getting the perfect Instagram shot.
Address: 78 Seongsui-ro
9. Queenmama Market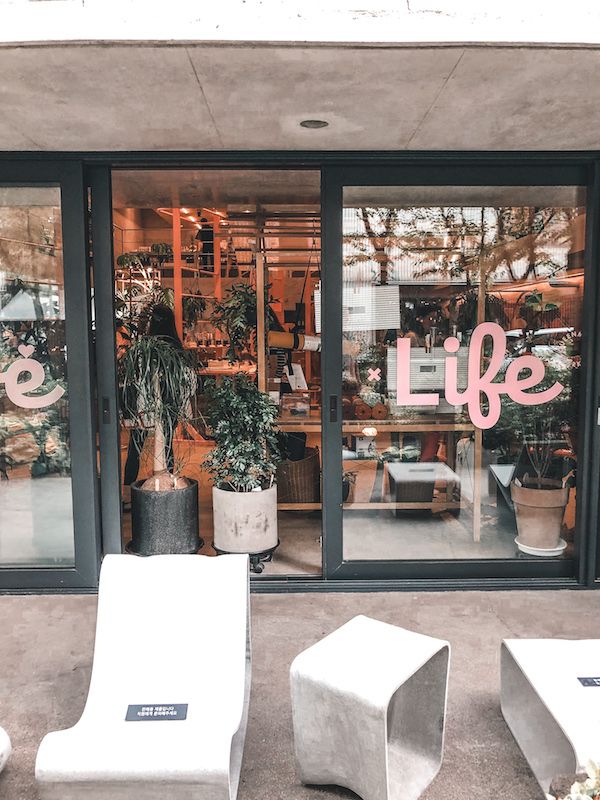 Located in the upscale neighborhood of Sinsa-dong in Gagnam, Queenmama Market is a pop-up market and cafe held in a two-story designer building. Their first phase finished and they are currently working on their second project. See their website for updates.
Address: 50 Apgujeong-ro 46-gil
We hope you enjoyed these aesthetic cafes in Seoul!
---
You might also like:
---
Looking for more travel inspiration? Check out our list of Unique Culinary Experiences to inspire your next trip.