On our trip around the world, Seoul was one of the most overwhelming cities we visited. It is huge and has 25 gu (districts), which felt like 25 mini cities to us! Within these districts are a whopping 423 dong (neighborhoods).
To make things more difficult, Google Maps does not work properly there. You cannot look up walking distances or points of interest like you get in other cities around the world.
Our mission was to find unique and alternative spots that felt local. We spent 12 days picking our favourite areas and finding the best spots. We list 8 cool neighborhoods in Seoul you don't want to miss.
Overview: Best Neighborhoods in Seoul
Disclosure: Some of the links below are affiliate links, meaning at no additional cost to you, we will earn a commission if you click through and make a purchase. We only recommend products or services we have used or that we believe will add value to our readers. Thank you for supporting us!
8 Cool Neighborhoods in Seoul
1. Mullae Art Village
Best for observing the life of an artist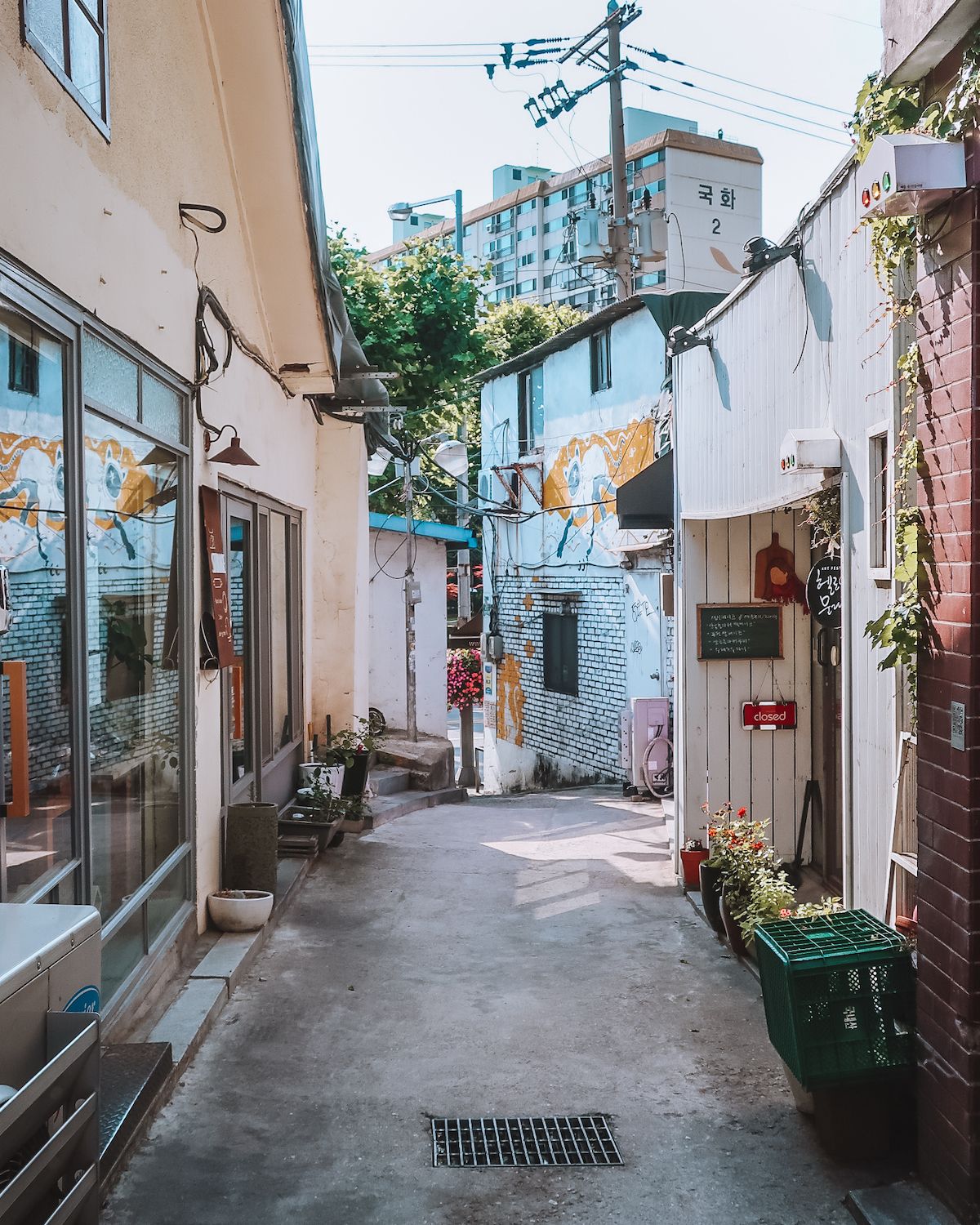 Mullae-dong in our opinion was the most alternative and unique neighborhood in Seoul. Back in the 70s it housed numerous small-scale steel mills, but most of them relocated in the 90s to cheaper neighborhoods. It has been transformed into the "Art Village" of Seoul. That means, you'll find many artist spaces, artist boutiques, unique cafes and restaurants peppered within the industrial area.
Fun things to do in Mullae Art Village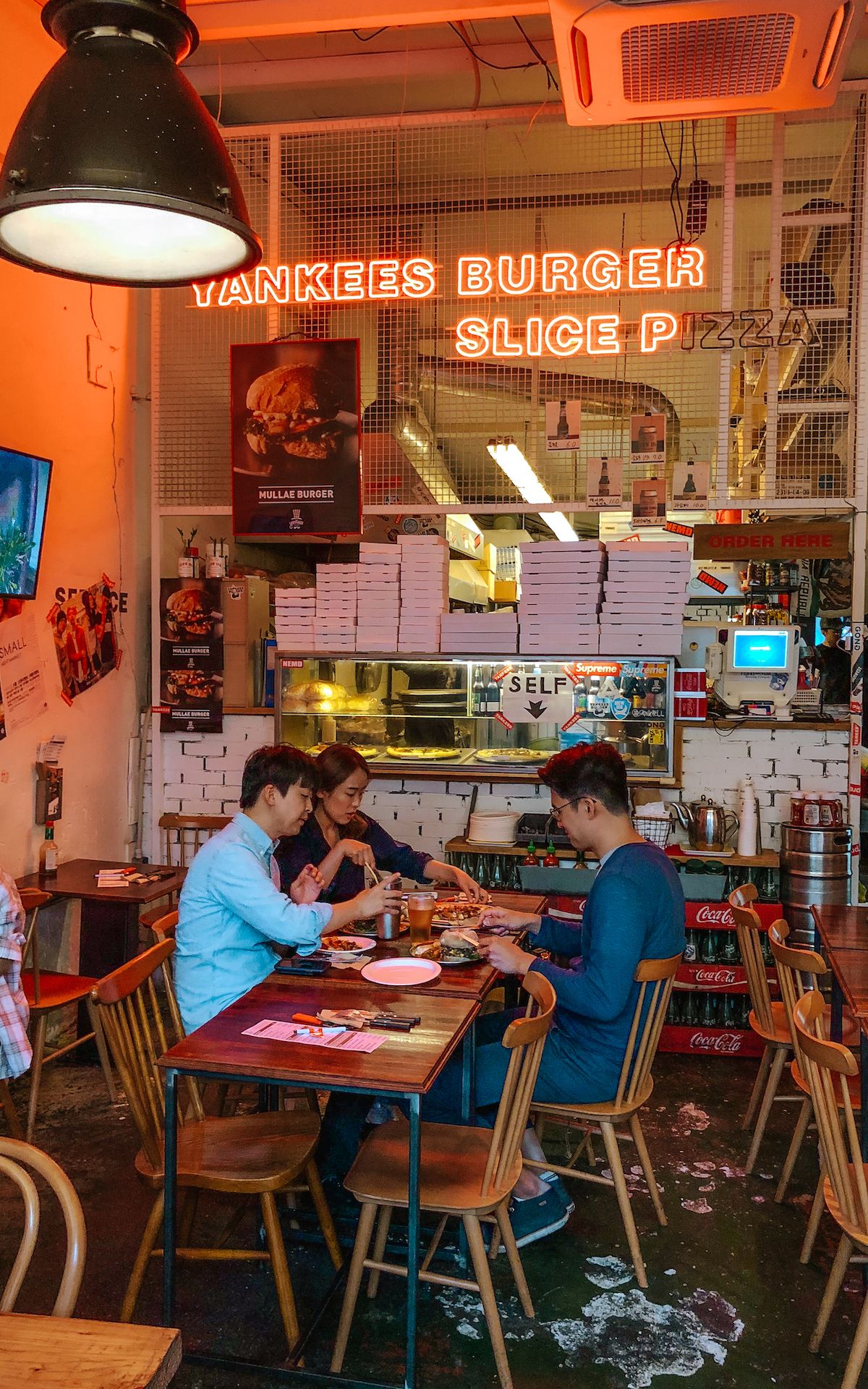 Yankees Burger: The neon lit restaurant serves up mouth-watering burgers. Did the burgers live up to the hype? Oh yea! It was fast food perfection. If you don't feel like a burger, check out their sister restaurant next door called Yankees Grill, serving up juicy steaks for a very reasonable price.
Address: 434-1 Mullae-dong 3-ga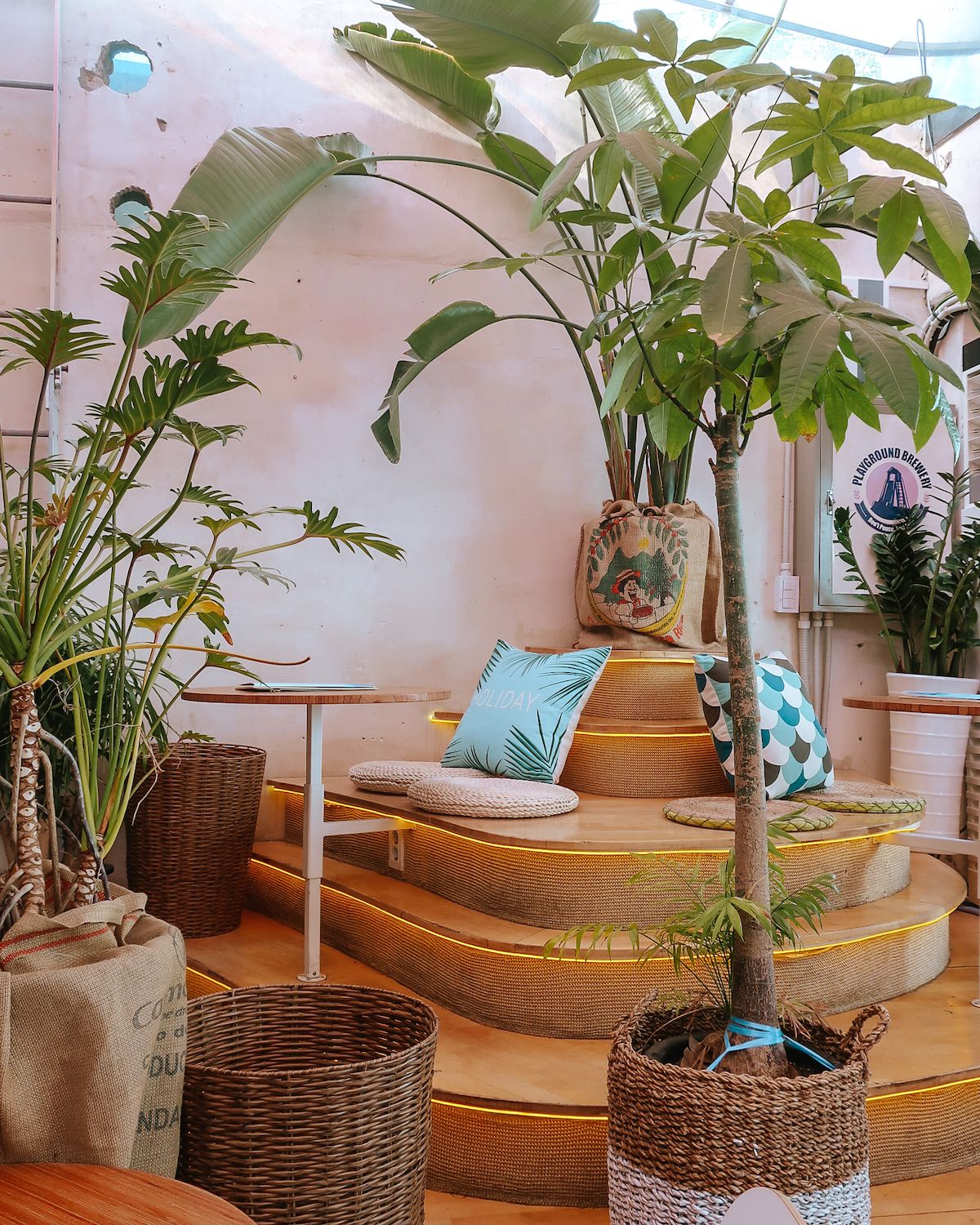 Waves: The interior of Waves, a Hawaiian themed pub, is worth checking out. The impressive interior has tropical trees, fun colourful lighting and unique seating areas. Enjoy one of their Hawaiian concoctions and people watch.
Address: 58-34 Mullae-dong 3-ga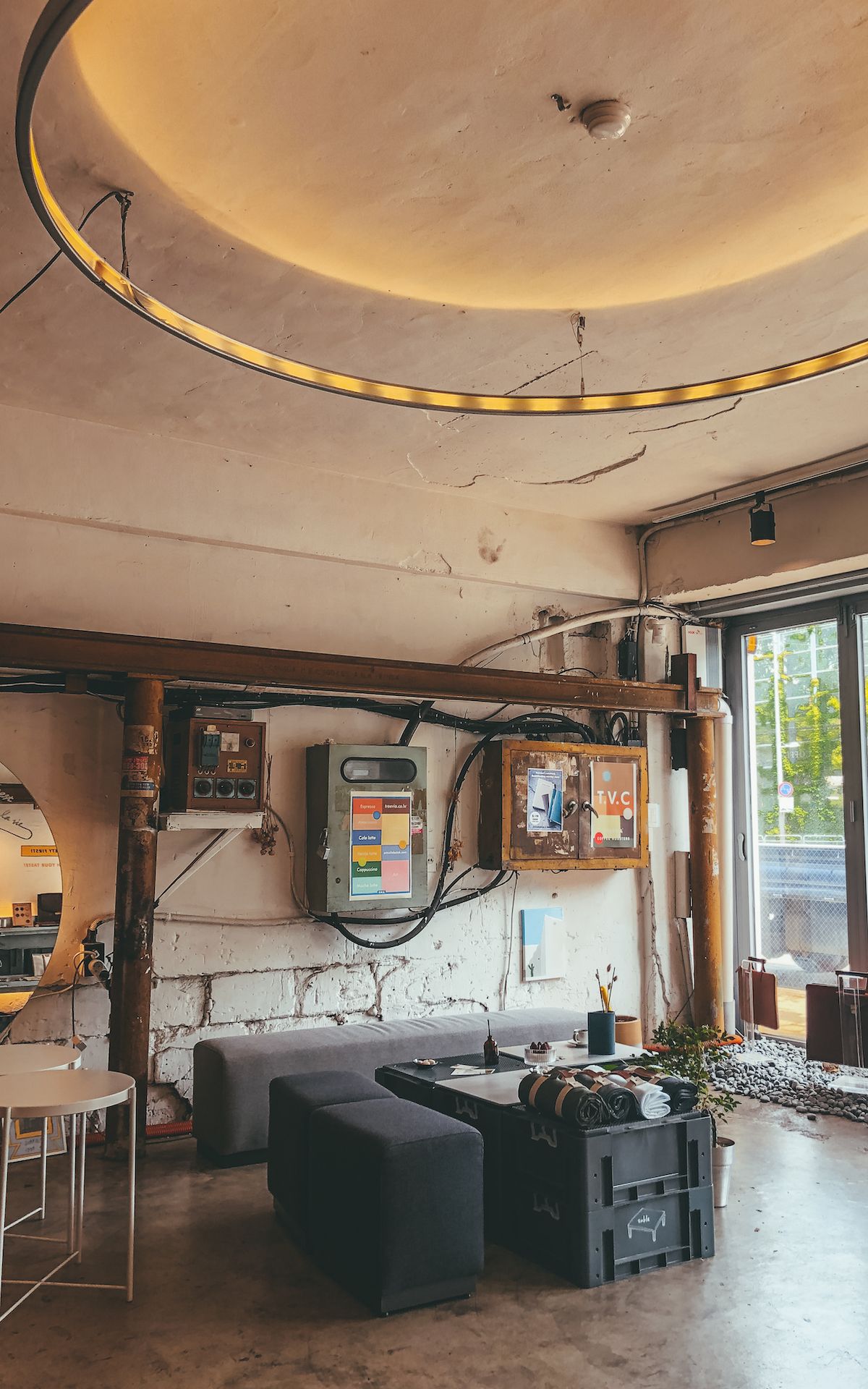 Treevia Cafe & Leather Workshop [permanently closed]: the cafe and workshop is a little off the beaten path from the main village area and is a great way to see into the lives of the artists in the area. Once you walk through the door, there is a little cafe and small boutique are where you can buy leather products. In the back you'll see the artists working away. We bought a few leather goodies, sipped a coffee and played a game of scrabble while watching the artistic surroundings.
Address: 56-1 Mullae-dong 3-ga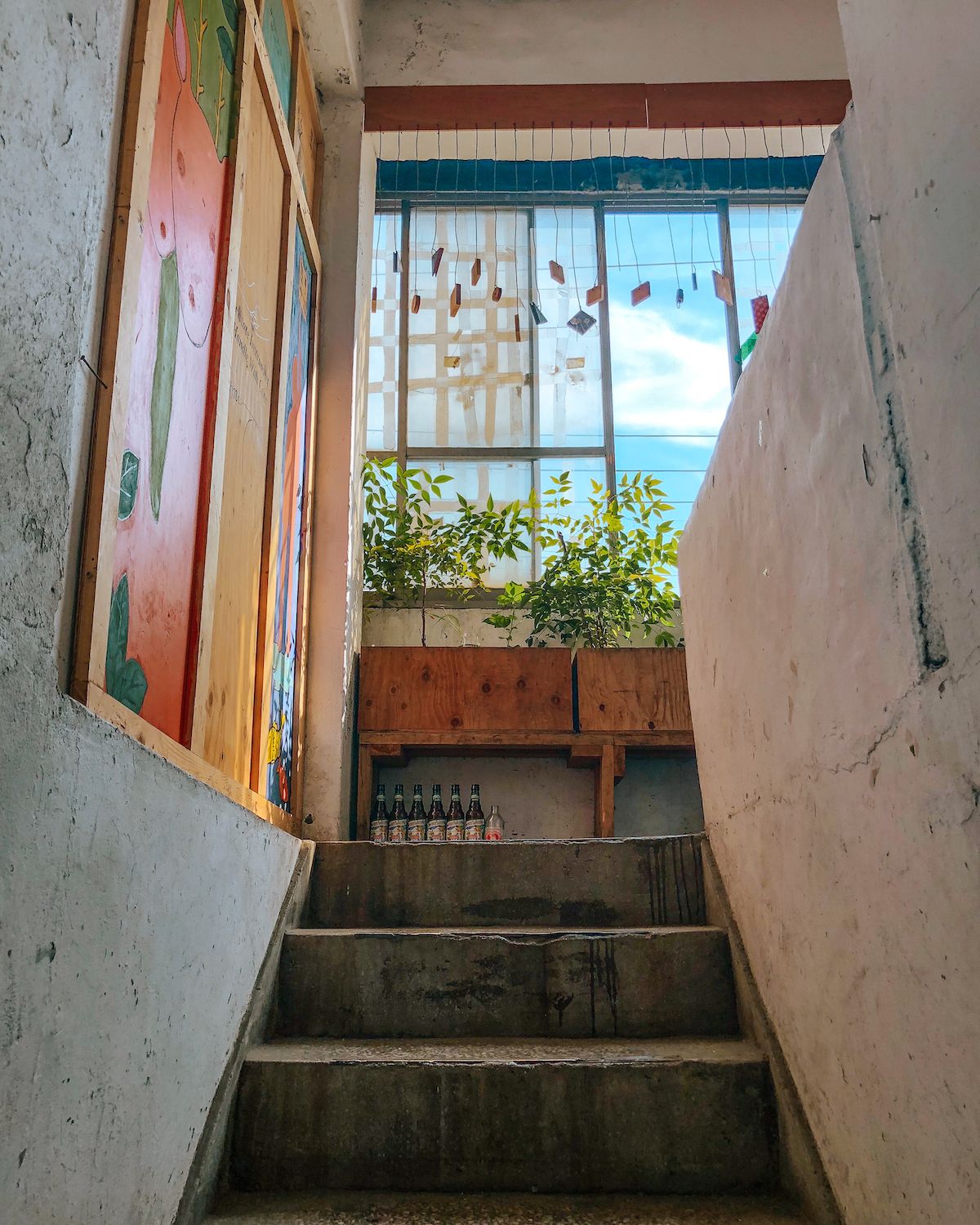 Explore the tiny streets in the Mullae Art Village: a good starting point is from Waves (58-34 Mullae-dong 3-ga). Walk up and down the tiny streets to find art spaces, boutiques and cafes.
2. Hapjeong-dong
Best for unique cafes and local hangouts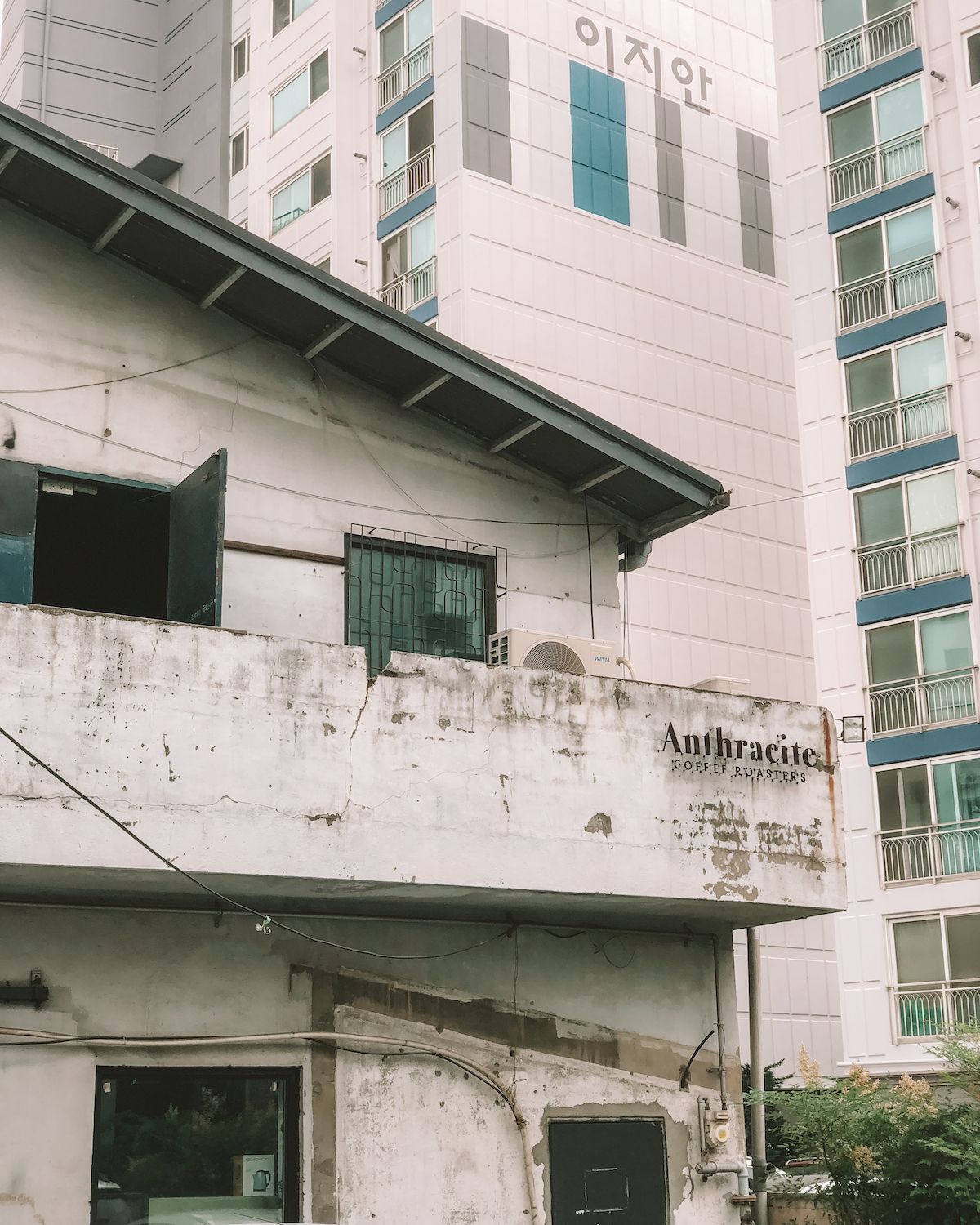 Hapjeong is a non-touristy area where you'll find the young and trendy. We found it to have the highest concentration of hip cafes. Discover hidden gems within the quieter streets.
If you like cafe culture make sure to check out our list of 10 Unique Cafes in Seoul.
Fun things to do in Hapjeong-dong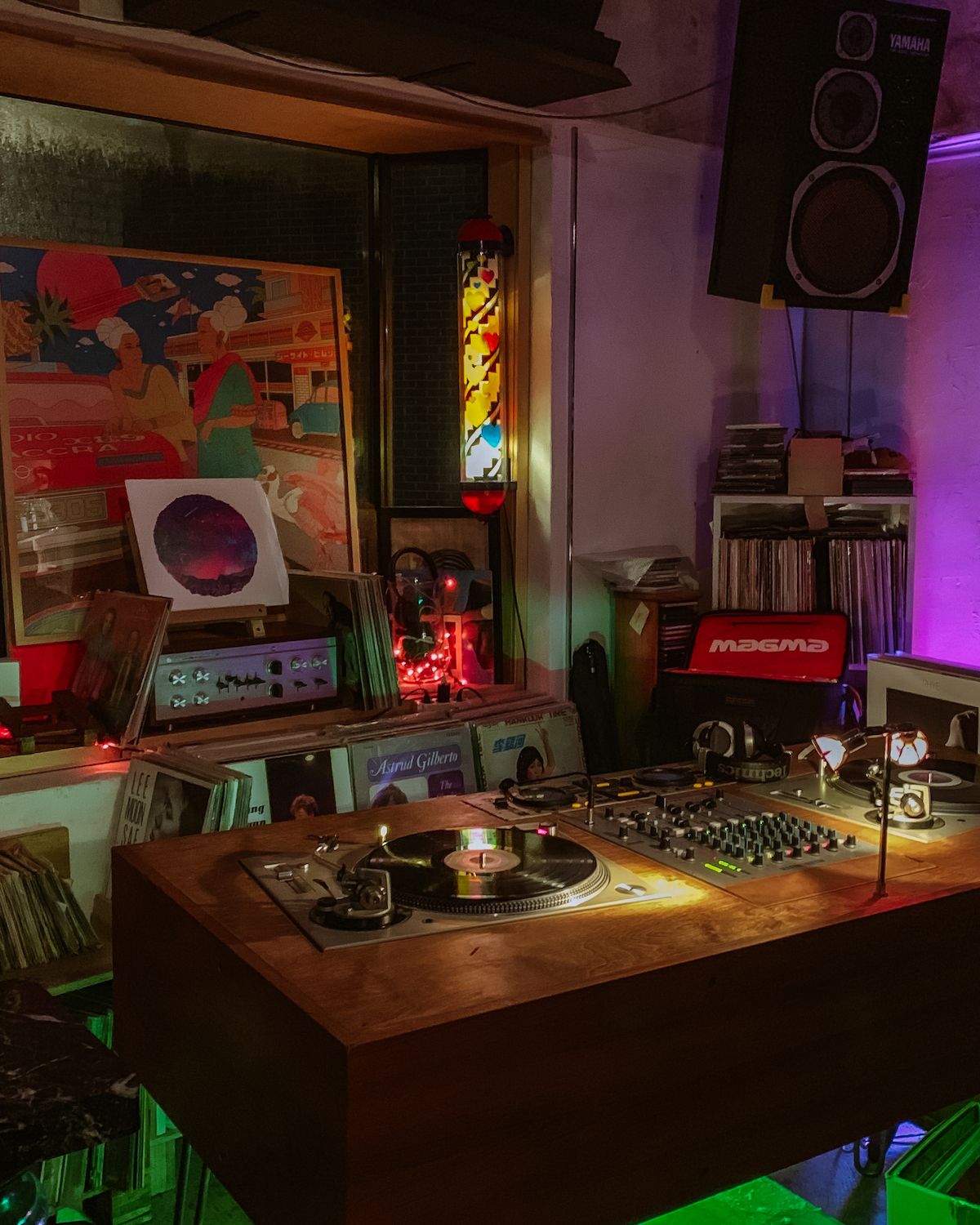 Vinyl Music Bar: the small bar located on the second floor of an old building has a great vibe and an awesome variety of tunes. Three songs will play from a record before being switched out with a new one. We discovered and Shazamed lots of new music while sipping on Moscow Mules. It's our favourite bar in Seoul!
Address: 2F, 27 Tojeong-ro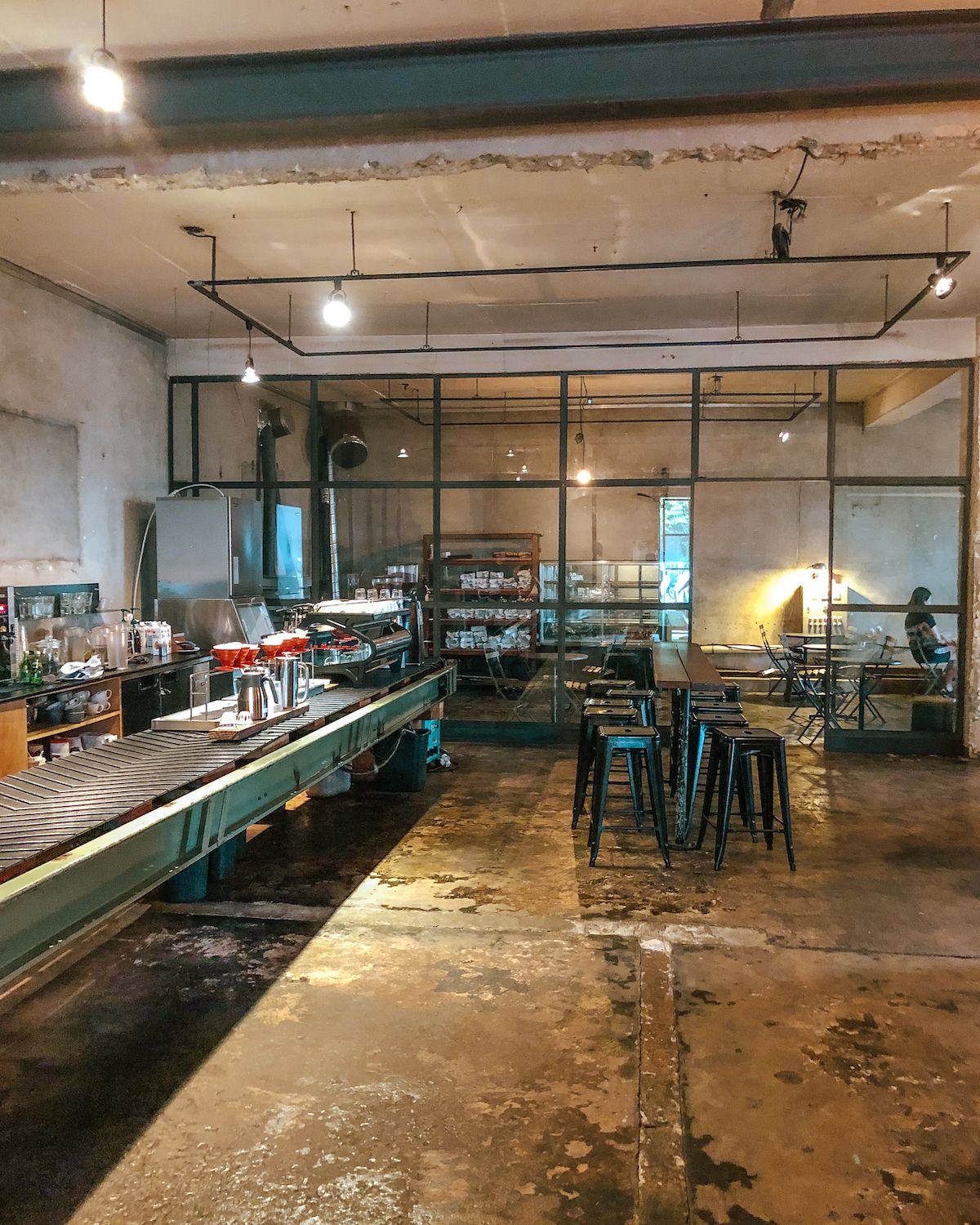 Anthracite Coffee Roasters: the shoe factory turned cafe has a dark industrial interior and a cool vibe. When it's nice out you can grab a seat in their large patio on the second floor.
Address: 357-6 Hapjeong-dong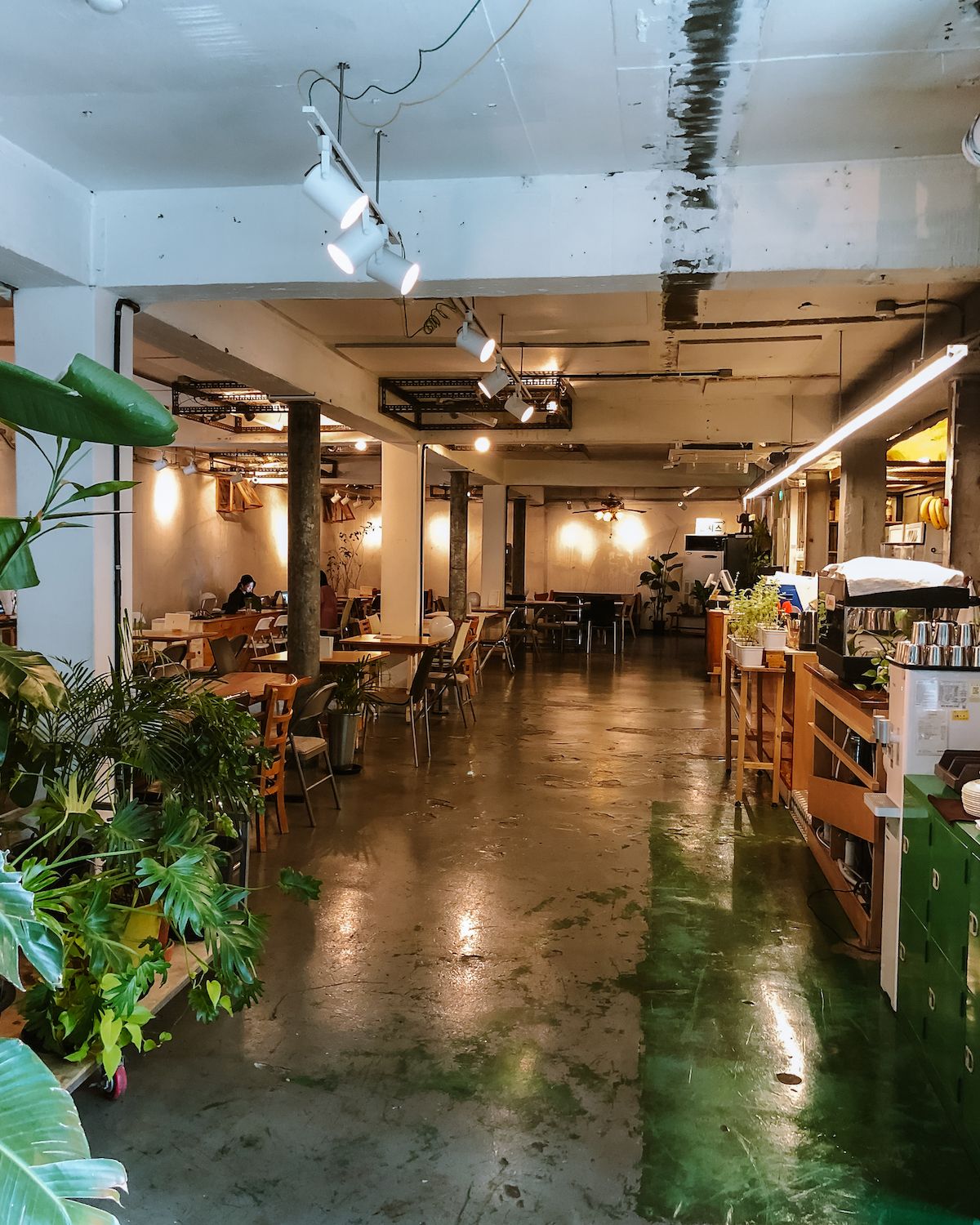 The Last Continent of Mu: located beside Anthracite, this cafe is brighter inside with its white concrete walls and plants. You will see lots of young people working on their laptops. There are lots of charging areas available, which is a bonus. You can transition into your evening by ordering some food and a draught beer.
Address: 357-7 Hapjeong-dong
Our top hotel picks near Hapjeong-dong
Hapjeong-dong is a good place to stay if you're looking for a young and trendy area with a local feel.
3. Ikseon-dong
Best for getting lost in a maze of fun-packed historic streets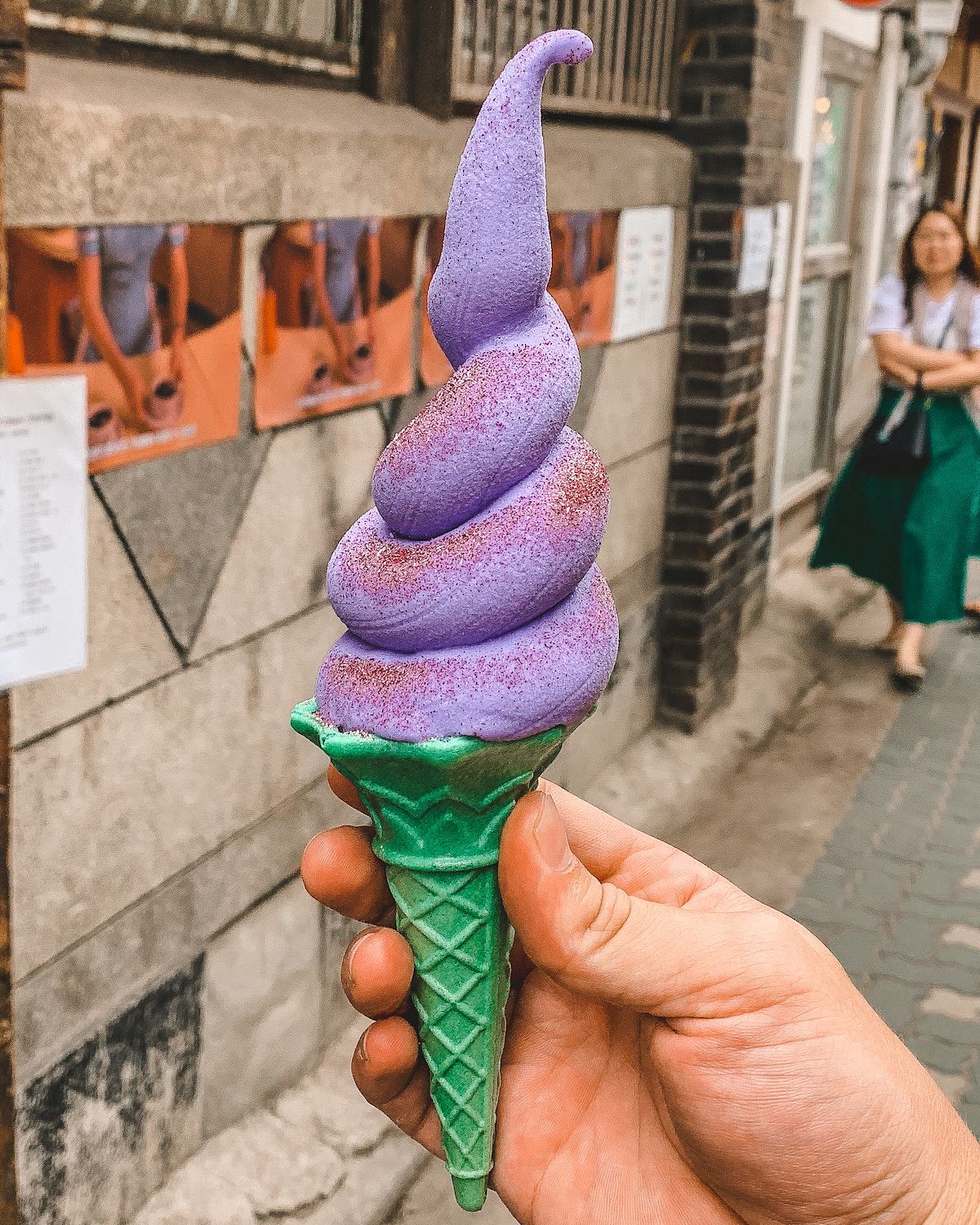 Ikseong-dong is a unique neighborhood where you'll see tiny walking streets nestled between beautifully restored 1920s Korean hanoks (houses). In these hanoks you'll find tons of boutique shops, cafes, ice-cream shops, restaurants, and vintage stores. This neighborhood becomes quite busy as locals stream through the narrow streets hopping from place to place.
Fun things to do in Ikseon-dong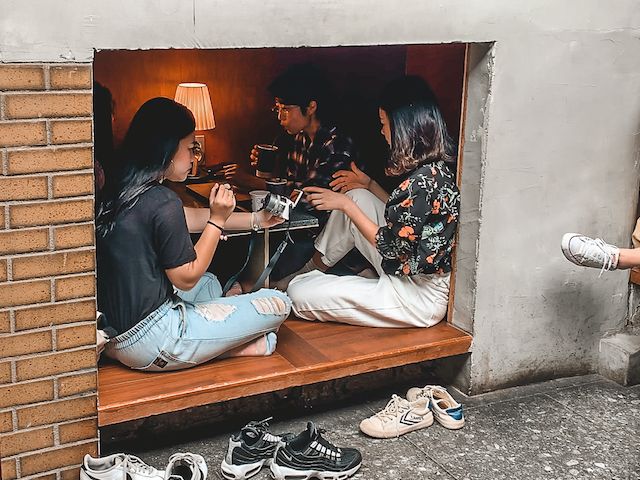 Seoul Coffee: The beautifully designed cafe is a blend of modern and traditional. Grab an ice cream and admire the aesthetic surroundings.
Address: 166-31 Ikseon-dong
Uncle Videotown [permanently closed]: One half cafe, one half private cinema. This unique spot offers 50 movies to choose from to watch in your own private theatre. We chose Pulp Fiction and ordered a latte and some delicious corndogs.
Address: 33-10 Supyo-ro 28-gil
Our top hotel picks near Ikseong-dong
Ikseong-dong is a good area to stay if you're looking for a lively and historic neighbourhood packed with tiny streets and shops.
4. Seongsu-dong
Best for experiencing local life and Instagrammable spots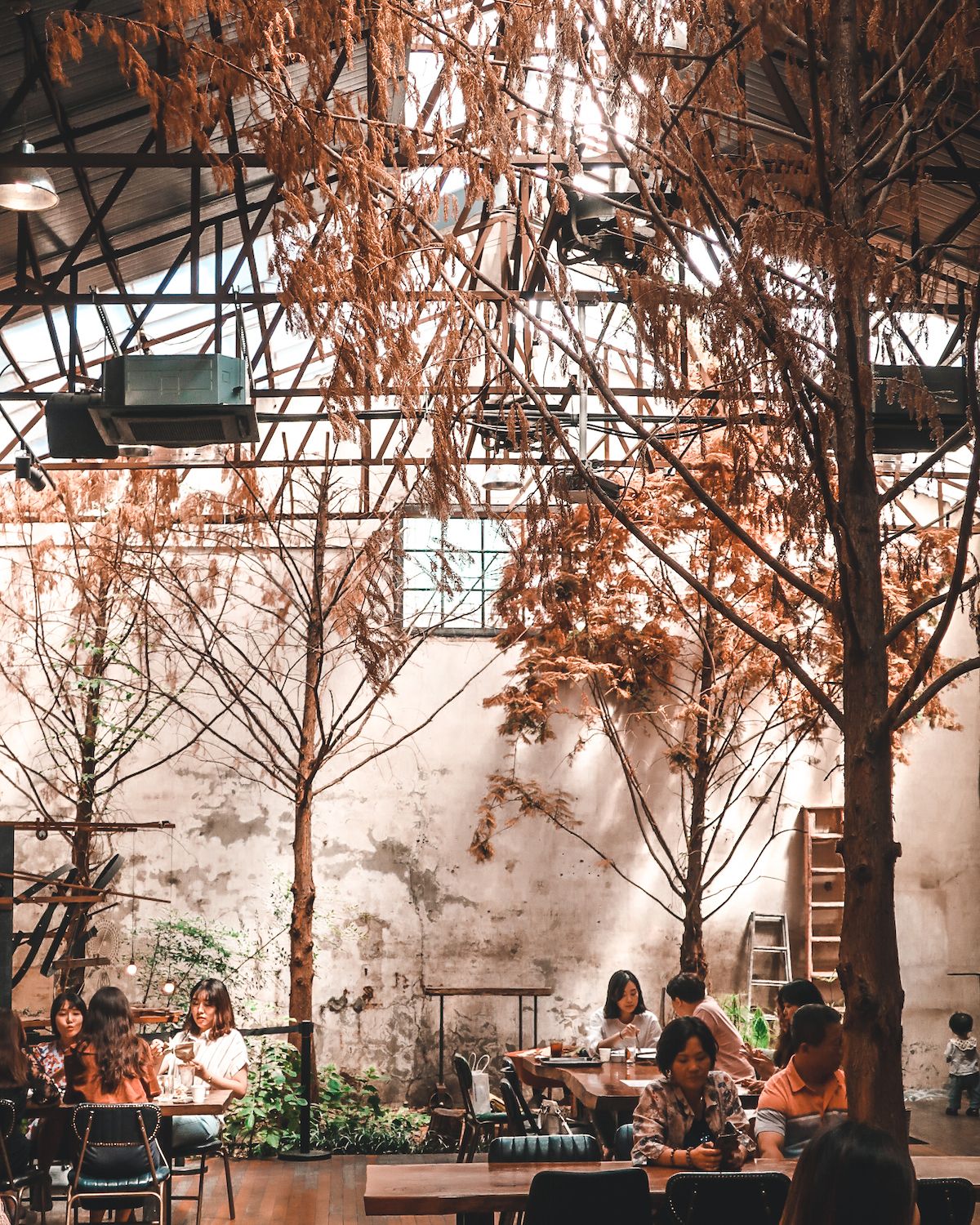 We stayed in Seongsu-dong for six nights and found it to be a hip, local area with many Instagrammable spots. The area used to have many small factories, many of which have been converted into beautiful spaces, cafes and restaurants. We saw many young locals taking pictures and videos for social media.  Our whole time visiting the neighborhood, we only saw a couple Western tourists.
If you're looking for the unique activities in Seoul, you will love our list of 13 alternative things to do in Seoul.
Fun things to do in Seongsu-dong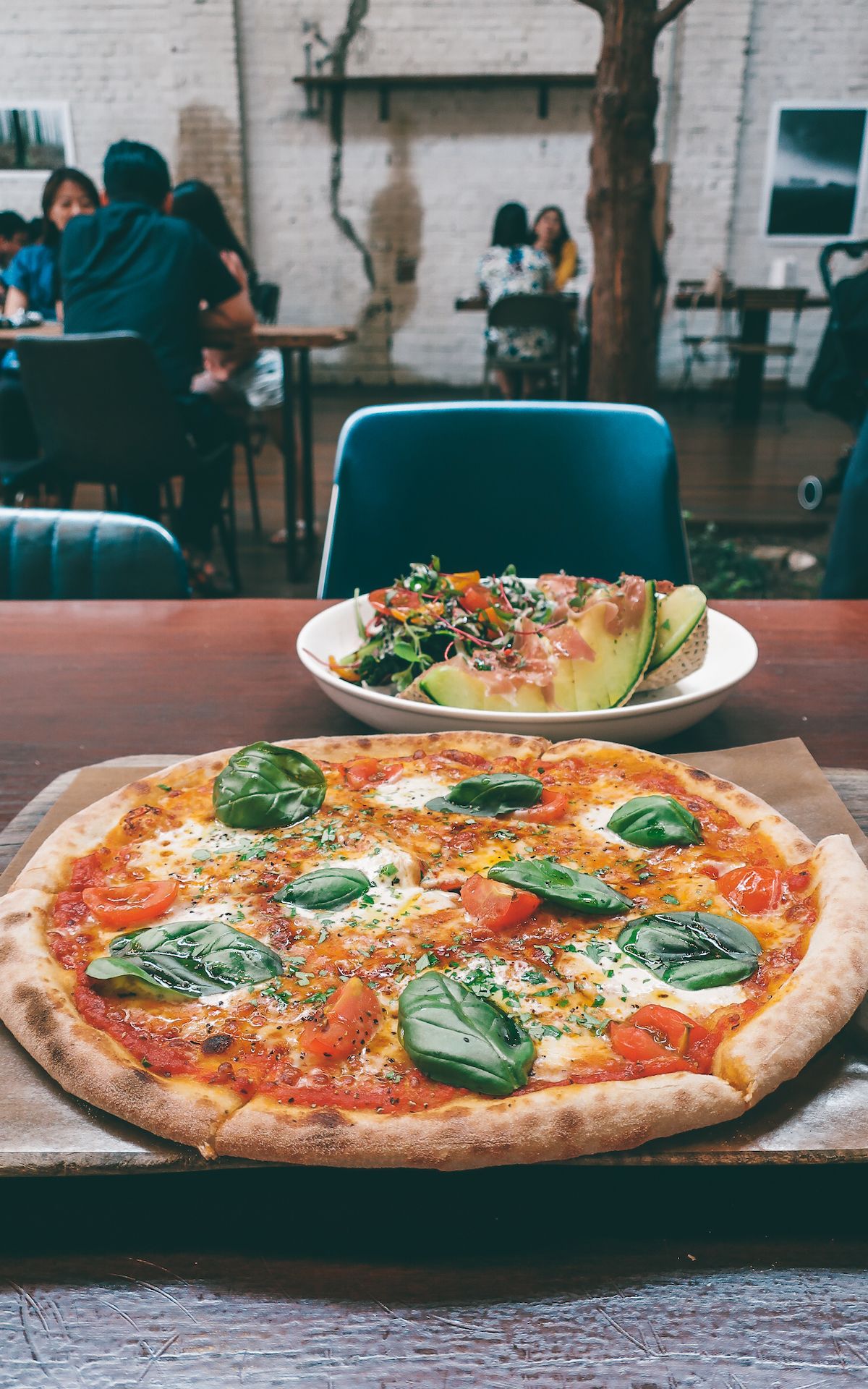 Daelim Channgo: step inside the red brick-industrial factory to find a modern cafe, restaurant, and art gallery. The space is lit up beautifully with lots of natural light coming through the roof. It's no surprise that high-end brands such as Chanel have used the space for their events. Last year, Chanel hosted a celebration party at the warehouse to celebrate Pharrell William's Capsule Collection launch at Chanel's flagship store in Seoul.  
Address: 78 Seongsui-ro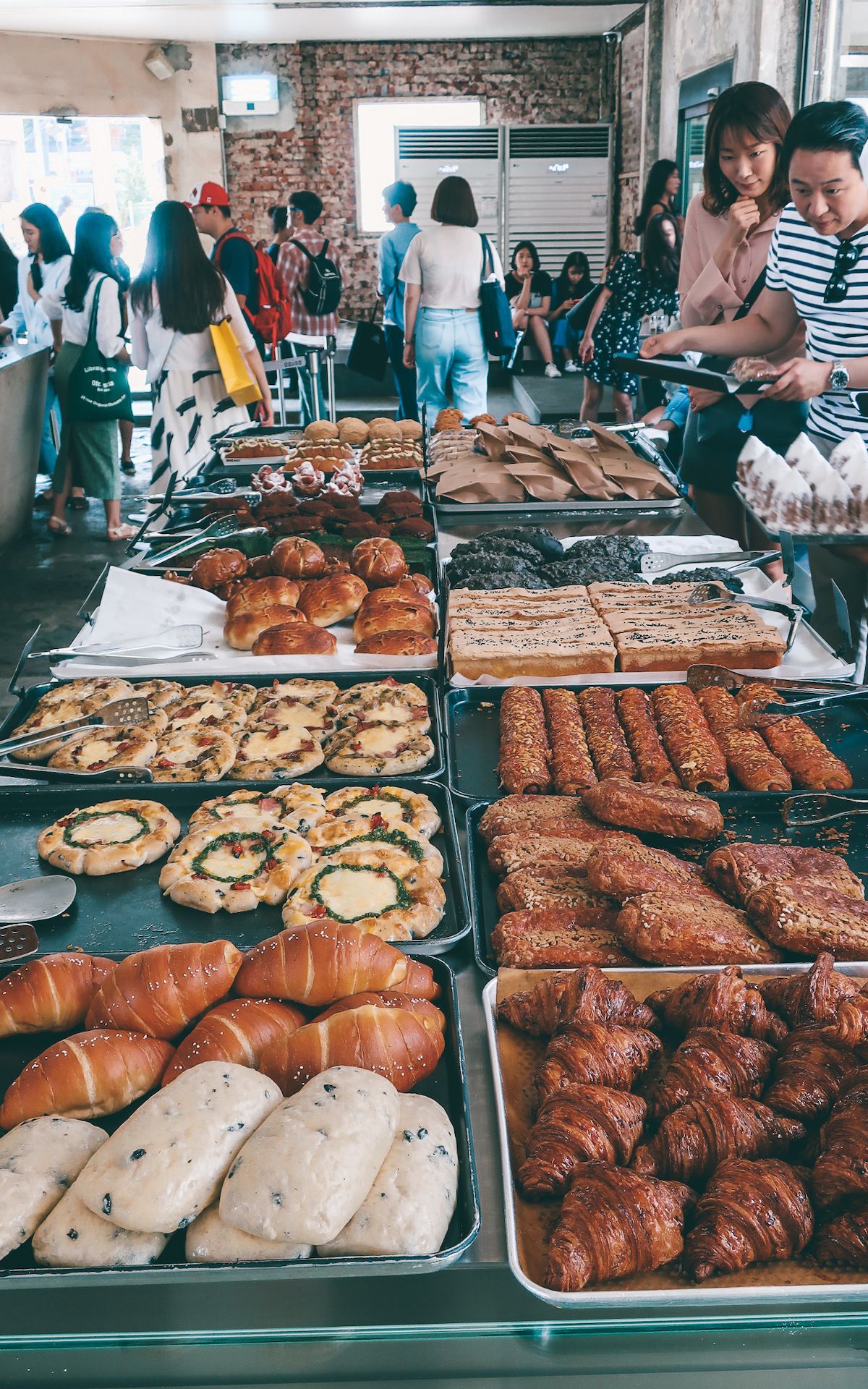 Cafe Onion: You're in for a treat at Cafe Onion. Once you walk inside you'll see a variety of unique and delicious pastries. Our favourite was the Pandoro, a delectable treat topped with an icing sugar mountain.  The cafe is situated in a former metal factory from the 1970s that has been beautifully preserved. If you're unable to find a seat in this "it spot", go up to the rooftop to find a large uncovered patio with views of the area.
Address: 8 Achasan-ro 9-gil
Our top hotel picks near Seongsu-dong
Seongsu-dong is a good place to stay if you're looking for a hip area with a local feel. Since it's an alternative area of Seoul there are not many hotels to choose from.
5. Samcheong-dong
Best for contemporary art galleries & boutique shopping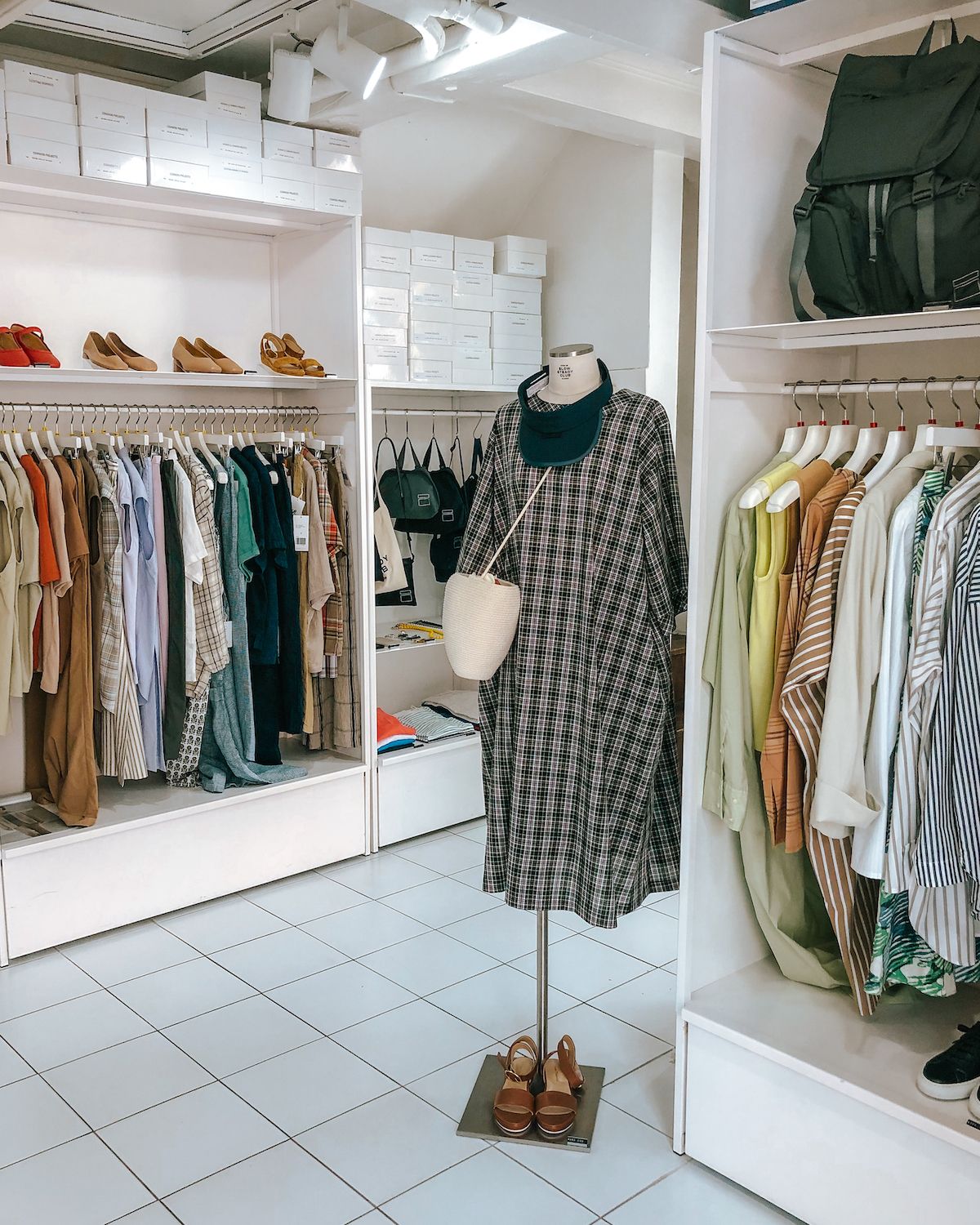 Samcheong-dong is a scenic area located in the North of Seoul. Traditional Korean houses make up most of the neighborhood, which contain tons of contemporary art galleries, artisan boutiques and cafes. Spend some time exploring the small streets. We've seriously never seen this many small art galleries in one area before.
Fun things to do in Samcheong-dong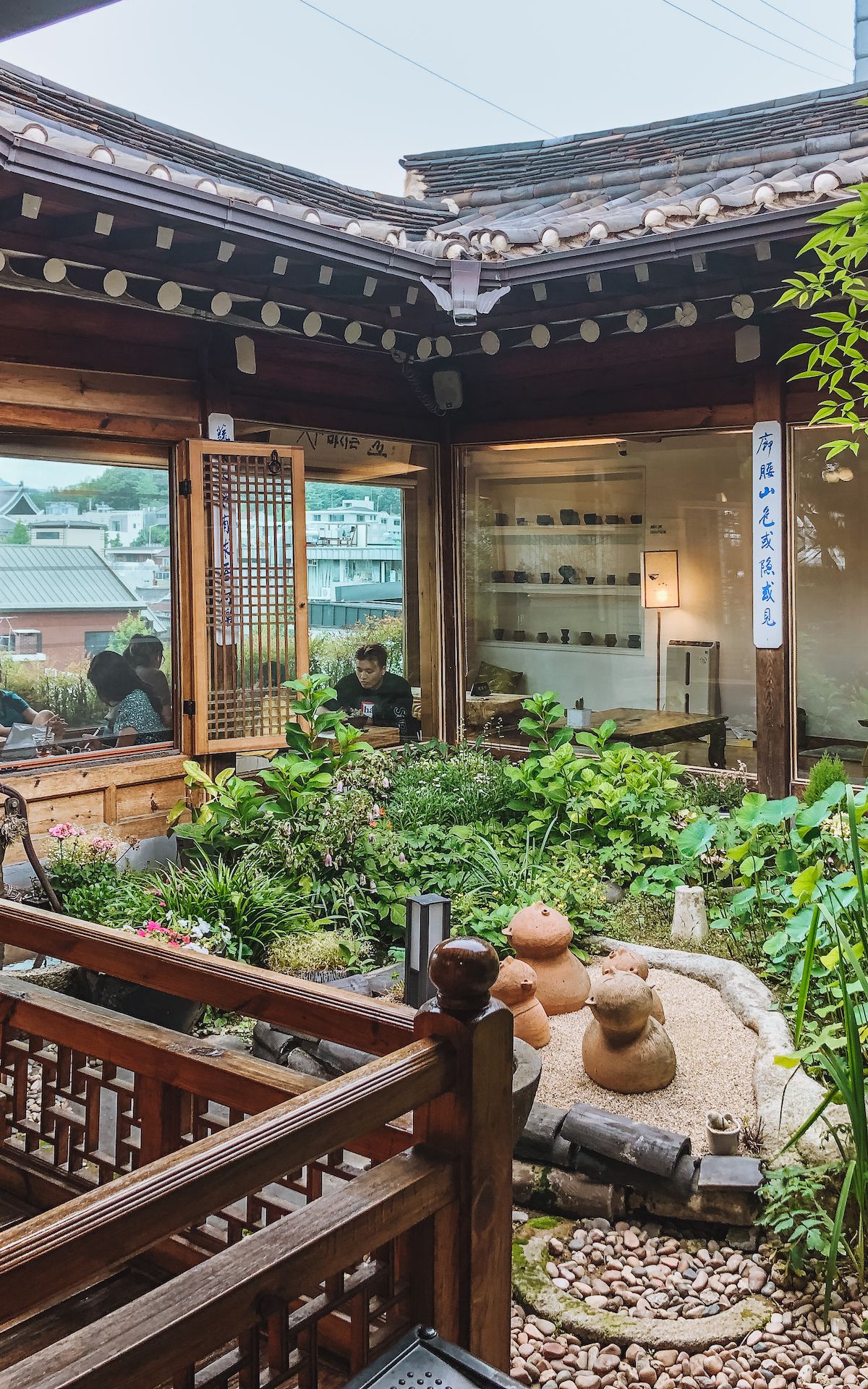 Cha-tuel: Drink tea in a traditional hanok overlooking the neighborhood. Cha-tuel offers an English menu with a variety of teas to choose from with descriptions of its health benefits. Calming piano music played as we sipped our tea and looked out the window.
Address: 26 Bukchon-ro 11na-gil
Palpan-gil street:  A quiet street off of the beaten path with alternative cafes and boutiques.
Slow Steady Club: Located on Palpan Street is Slow Steady Club, our favourite clothing store in Seoul.  It has a great selection of unique, yet simple, Korean and Japanese brands. Ari bought four things! Don't miss the second floor where there are a few more items, a cafe and a rusty ladder you can climb up to the rooftop to enjoy the view.
Address: 17 Samcheong-ro 5-gil
Our top hotel picks near Samcheong-dong
Samcheong-dong is a good area to stay if you're looking for a quieter neighbourhood with traditional houses, boutique shops and contemporary art galleries.
6. Gangnam
Best for high-end shopping, fancy restaurants, and cocktail bars.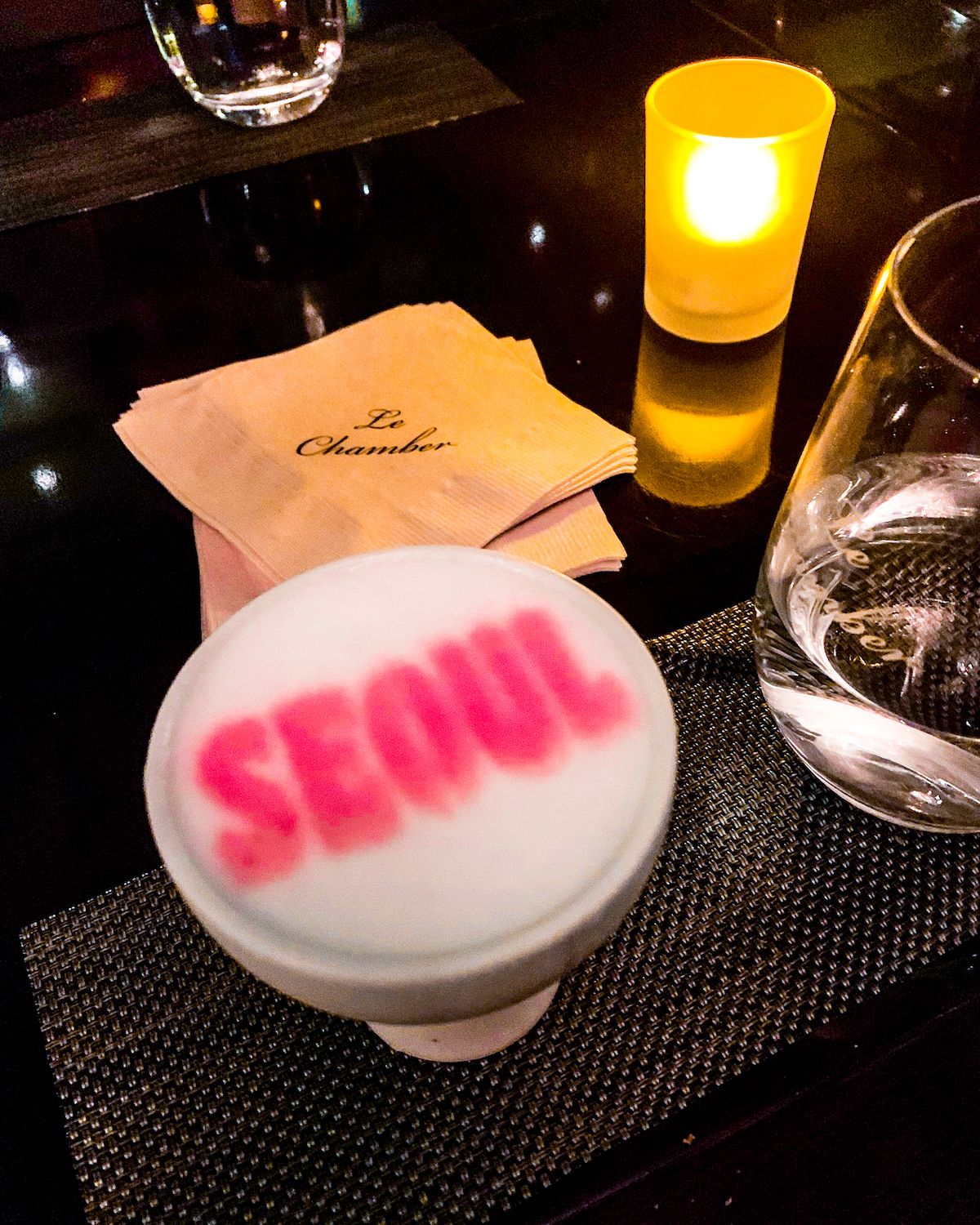 You have likely heard about Gangnam in the famous song Gangnam Style by PSY. Gangnam is an upscale district, known as the Beverley Hills of Seoul. It's where the rich and famous live and play, and status matters.  In the streets you'll find high-end shopping, fancy restaurants, ritzy cocktail bars, beauty shops and plastic surgery clinics. It's fascinating walking around and counting the luxury cars in the streets. Although Gangnam is a district (it has 23 neighborhoods!), we have included it in our list with our top spots recommended below.
Best things to do in Gangnam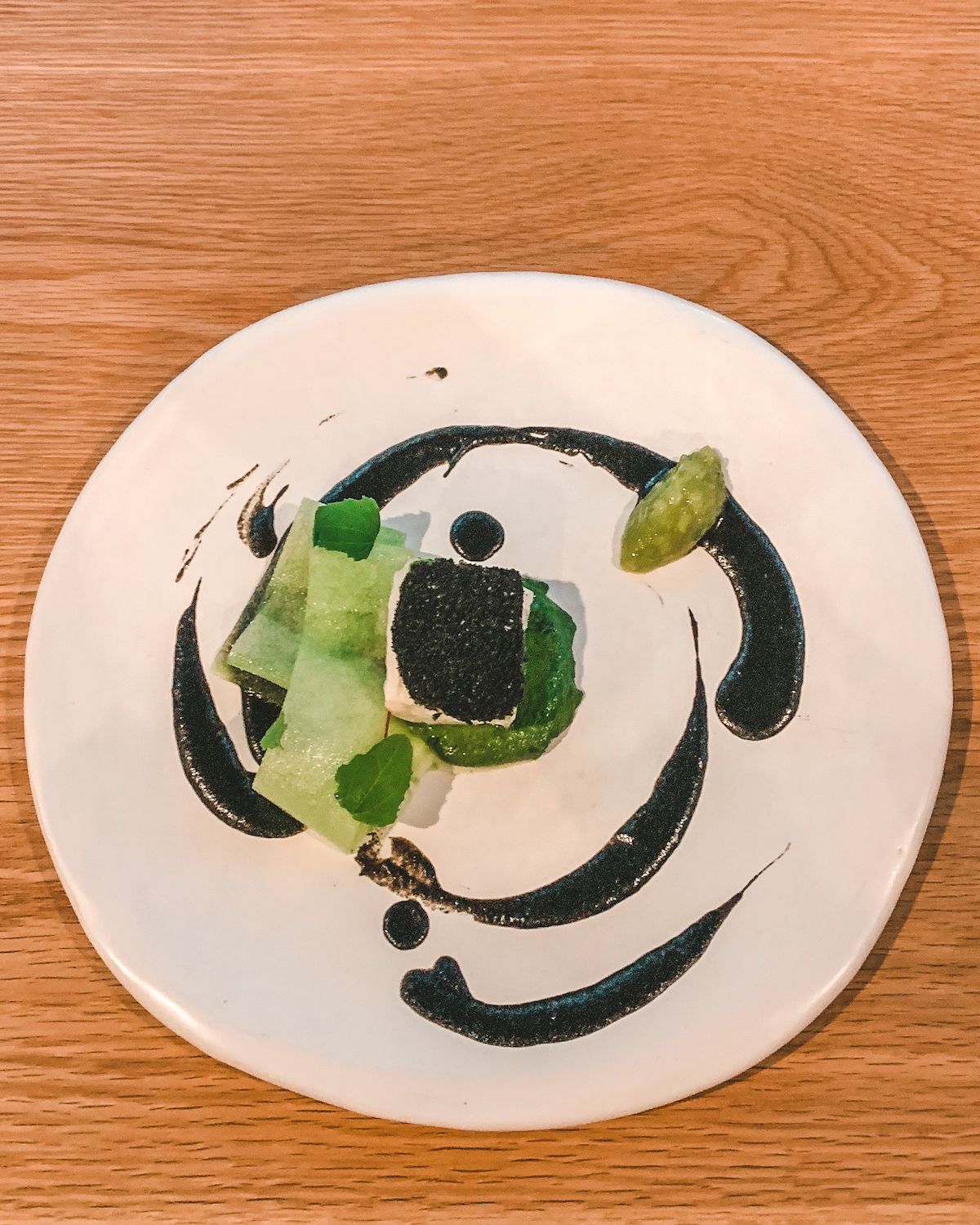 Evett: At this fine-dining restaurant, Chef Joseph fuses traditional Korean concepts with contemporary cooking styles. Attention to detail can be found throughout the menu as well as with the Korean alcohol pairing. It was by far our best meal in Seoul. Not to far after our visit it was awarded a Michelin star!
Address: 33 Dogok-ro 23-gil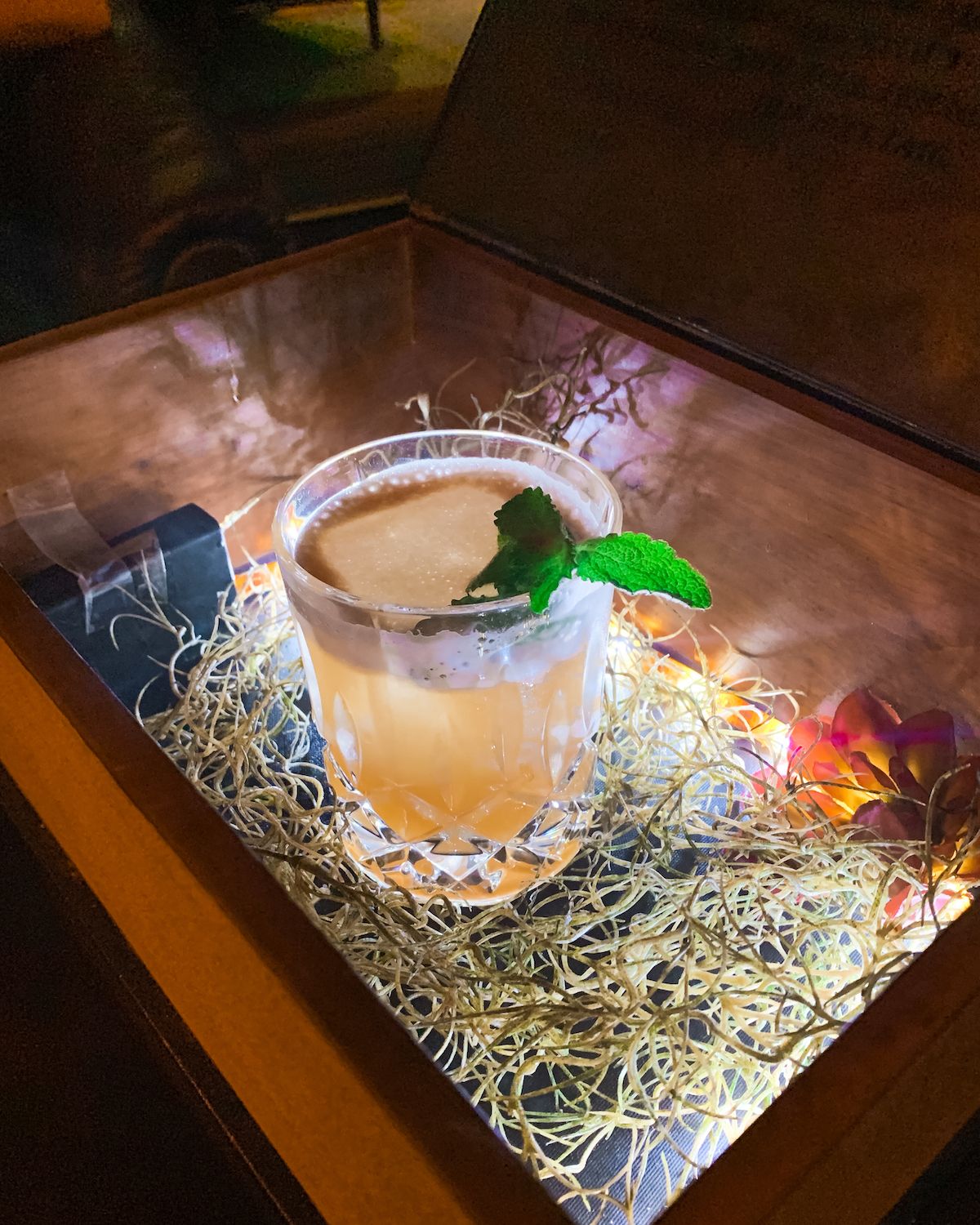 Cocktails at Alice or Le Chamber: located across the street from each other, both bars are prohibition style with their own eccentric decor and expert cocktails. As with Gangnam style prices, they aren't cheap drinks. What will it be? Through a secret door in the back of a flower shop to Alice or through a bookshelf to Le Chamber?
Address: 47 & 42 Dosan-daero 55-gil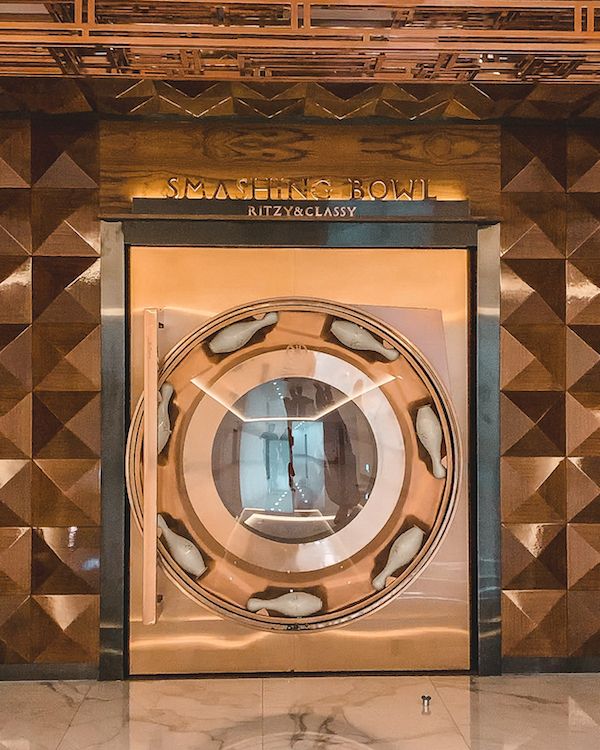 Smashing Bowl: of course Gangnam has ritzy 24/hr bowling alleys. We had so much fun bowling at Smashing Bowl and people watching. You are charged per person by number of games and there is a two drink minimum, so take your time and enjoy!
Address: B2, 818 Seolleung-ro
Sinsa-dong: like the Le Marais in Paris, Sinsa-dong has tons of fashion boutiques, high-end designer stores, and quaint cafes. You can easily spend a day shopping in this neighborhood.
Our top hotel picks near Gangnam
Gangnam is a good area to stay if you're looking for a happening place with high-end shopping, fancy restaurants and ritzy cocktail bars.
Browse more stays in Gangnam.
We like to sort by top reviewed and filter for a location score of 9+.
7. Itaewon-dong
Best for nightlife and trendy bars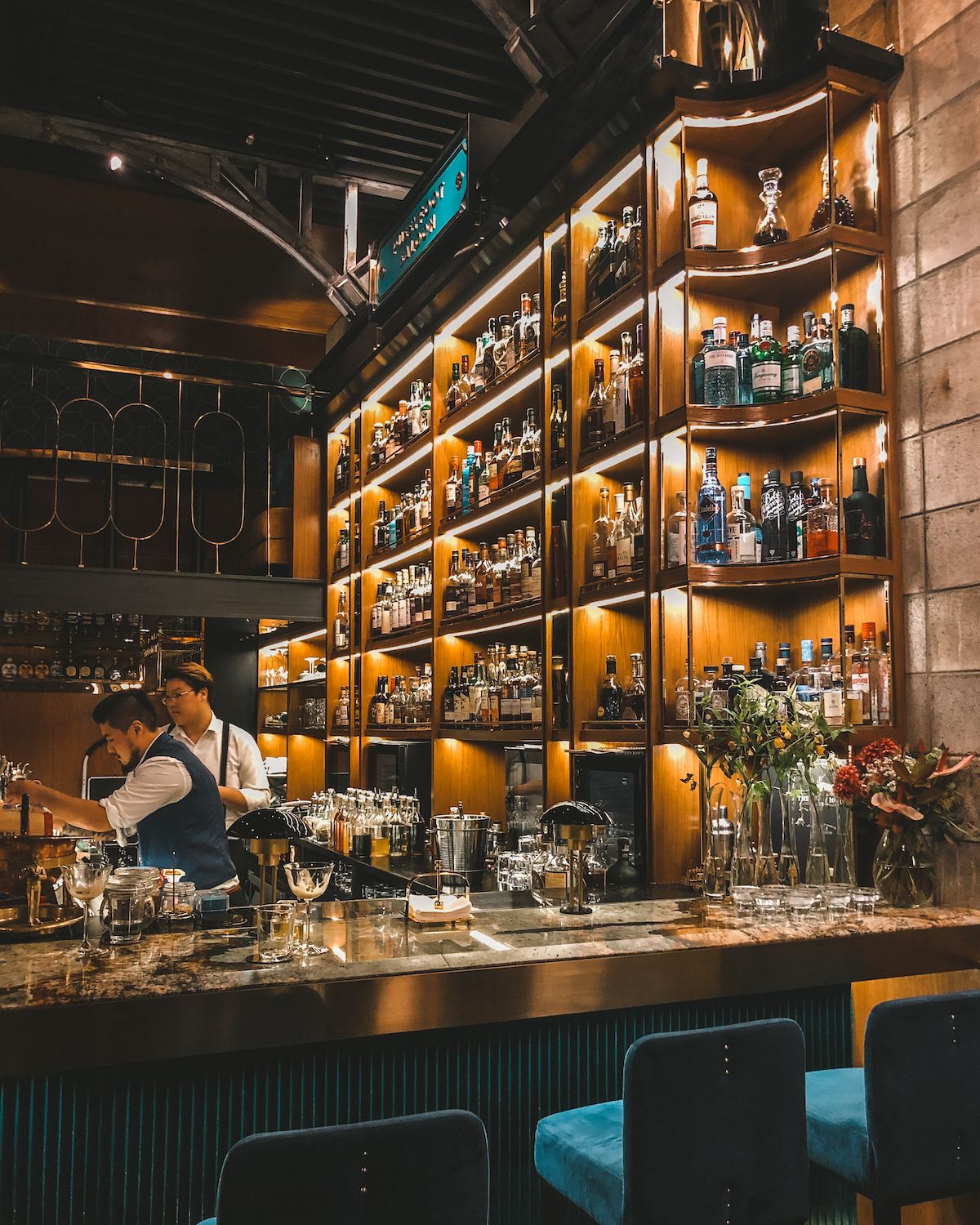 Socializing and drinking is a big part of Seoul's culture, so you'll find tons and tons of bars in the city. We spent our time trying to find cool bars that did not play popular western music. We succeeded in our challenge and found some eccentric and awesome spots in Itaewon, known for its nightlife. There are a lot of expats in this area, which come with cliche Western type bars and restaurants, but we stepped off the main drag and found some hidden gems.
Fun things to do in Itaewon-dong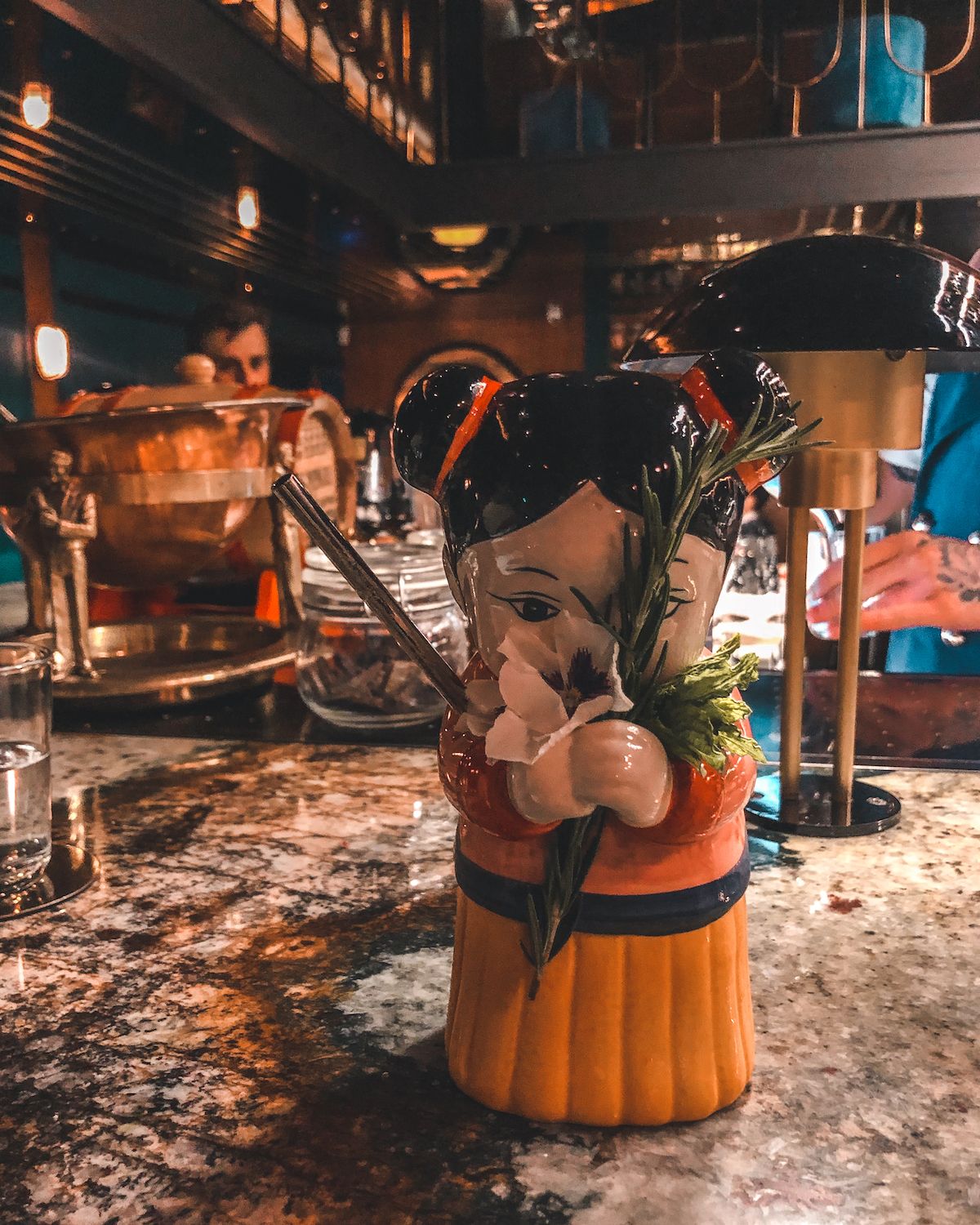 Pussyfoot Saloon: Pussyfoot Saloon crafts excellent signature cocktails and was listed as "One to Watch" by Asia's 50 Best Bars in 2019. The interior is designed as if you're in a 1840s first-class carriage. We spent the whole night chatting to the friendly bartenders. It's our favourite cocktail bar in Seoul!
Address: 7-8, Daesagwan-ro 31-gil
Southside Parlour: the Southern USA-Korean fusion bar was started by three native Texans. Stop in for deliciously crafted cocktails and BBQ bites.
Address: 4F 218, Noksapyeong-daero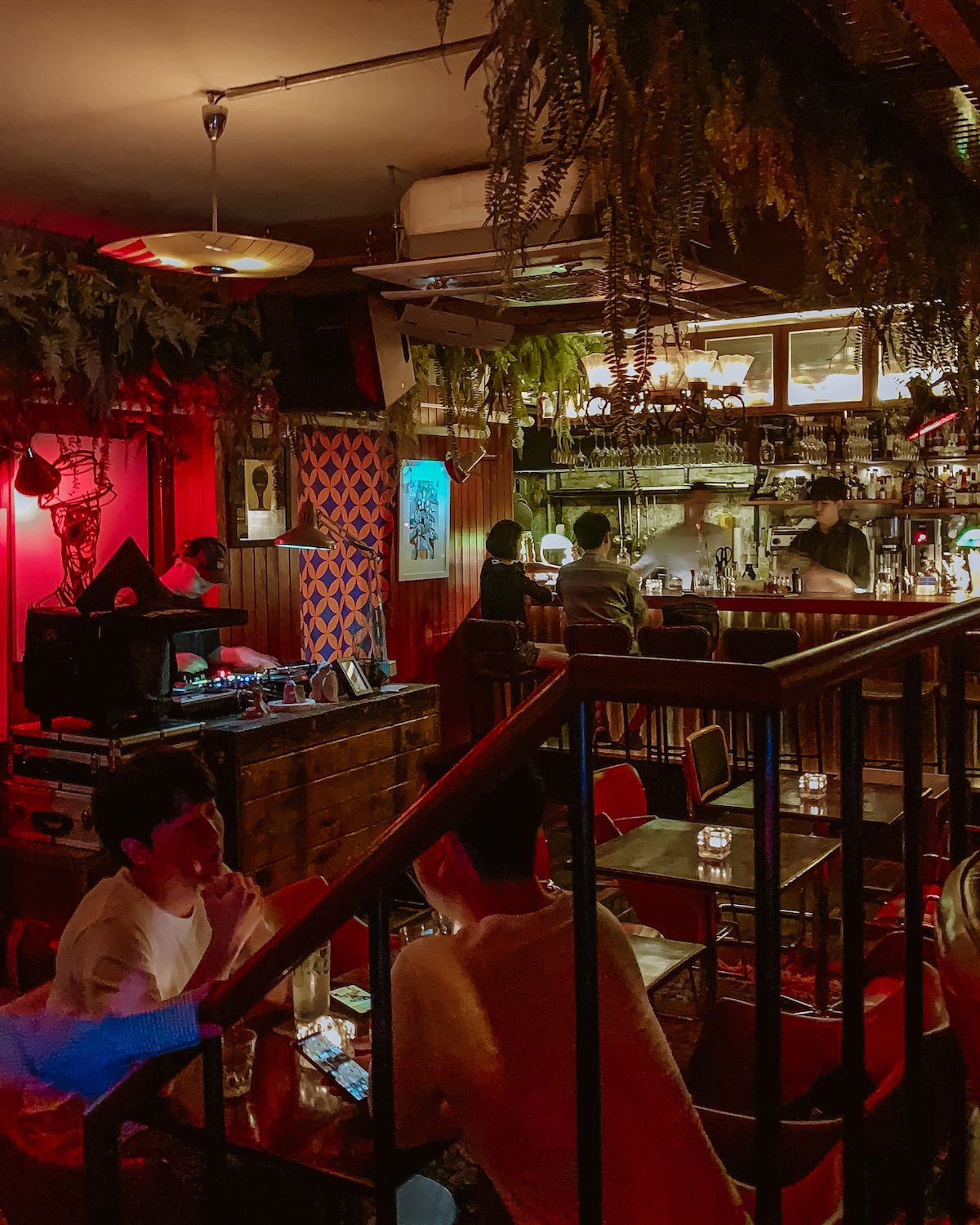 232 Seoul: We saw mostly hip young-professionals at this spot where locals DJs spun hip-hop and funk. The people watching was fun, since the crowd was mostly local. Don't let the wacky cocktail names, like "Vampire", turn you off. The only downside to the bar was that as it got busy, service became very slow.
Address: 232 Itaewon-ro
Contra [permanently closed]: If you're looking for an intimate club that plays underground electronic music, this is the place to be. The atmosphere was very welcoming and the down-to-earth locals were very friendly towards us compared to some other locals bars we had been to. Our favourite set was from the Seoul-based DJ Airbear. We danced the night away! [Sadly, the venue has now closed down. Try out their sister club, Cakeshop (134 Itaewon-ro), for some dancing]
Our top hotel picks near Itaewon
Itaewon is a good place to stay if you're looking for an area known for nightlife and expat culture.
Browse more stays in Itaewon.
We like to sort by top reviewed and filter for a location score of 9+.
8. Yongsan 2-dong
Best for chilled-out local vibes with a view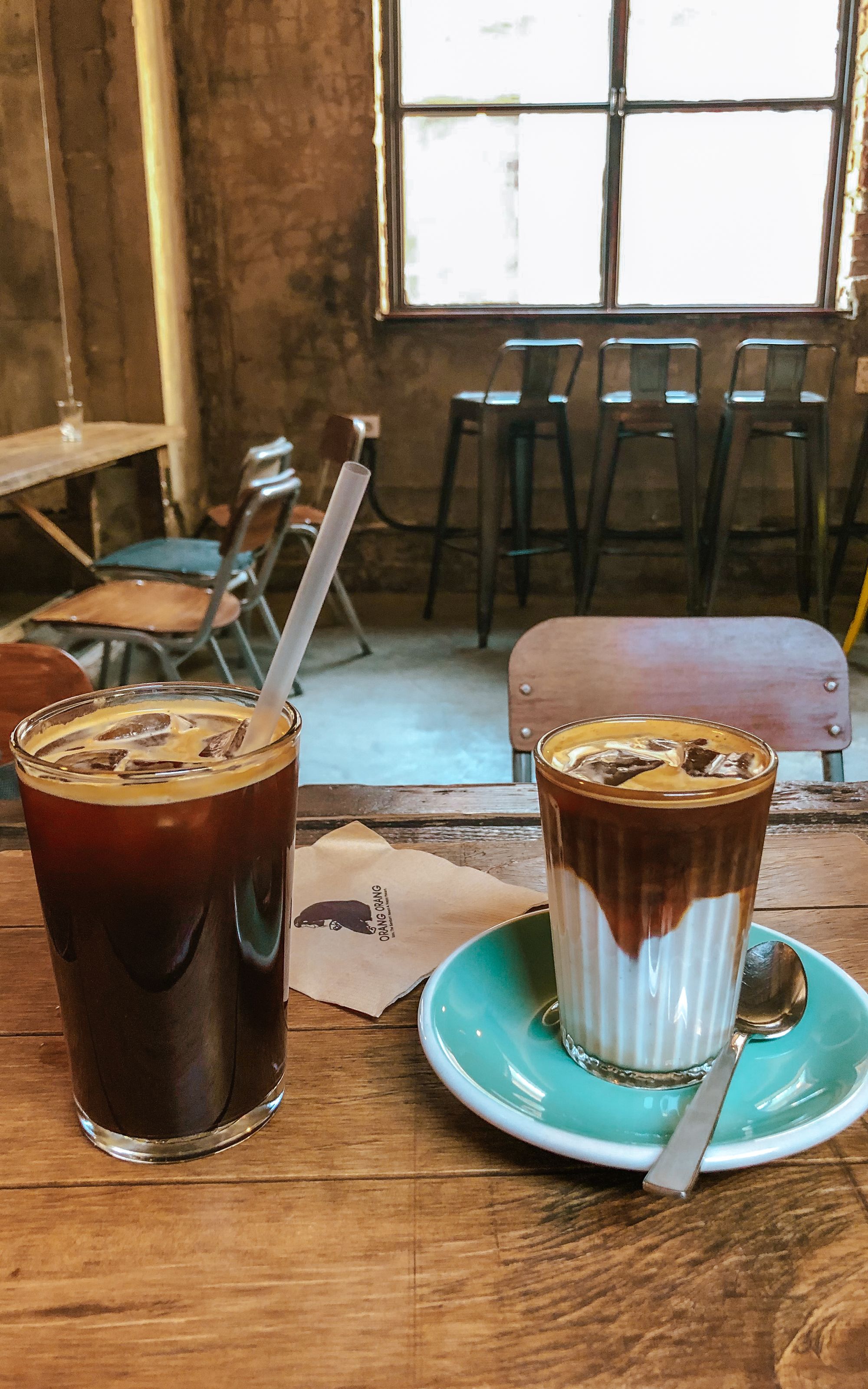 We luckily found this quiet and hip neighborhood from a cafe recommendation. There are some steep streets that you will walk up to get to this area. You will be rewarded with awesome hill top views and a very local experience!
Our favourite spot was Orang Orang cafe:  the cafe is located in a three-story unfinished and industrial building. The simplicity and bareness of the design is beautiful and pairs well with their home roasted coffee. Up the steep steps you will find a rooftop patio with a stellar view. It was exactly the chilled-out ambiance we were looking for.
Address: 26-14 Sowol-ro 20-gil
Have a great time exploring the city!
---
Start planning your trip to Seoul
---
Get a head start planning your trip and see where to stay in Seoul.
Save and pin these 8 cool neighborhoods in Seoul for later: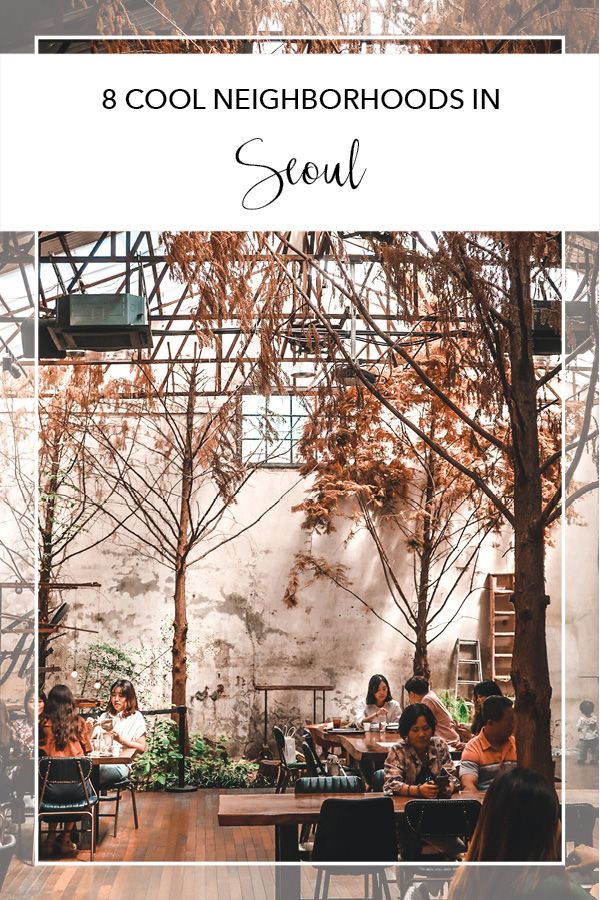 You may also like: