When we read the reviews claiming that Kandima was "the new Maldives" we were worried. The probability of nailing a lifestyle resort concept is slim at best. We had visions of inappropriately loud tropical house music, non existent service, poor maintenance and dining on bottom of the barrel food. A botched concept could make this an island jail instead of an island getaway.  
Luckily, we couldn't have been more wrong. The newely opened resort built in 2017 has taken a lot of traveller feedback. Many of the negative points that we had read about had been fixed or didn't seem to exist. Kandima Maldives is a friendly and contemporary accommodation that feels like a real community. This resort doesn't rely on pretentious service to make you happy.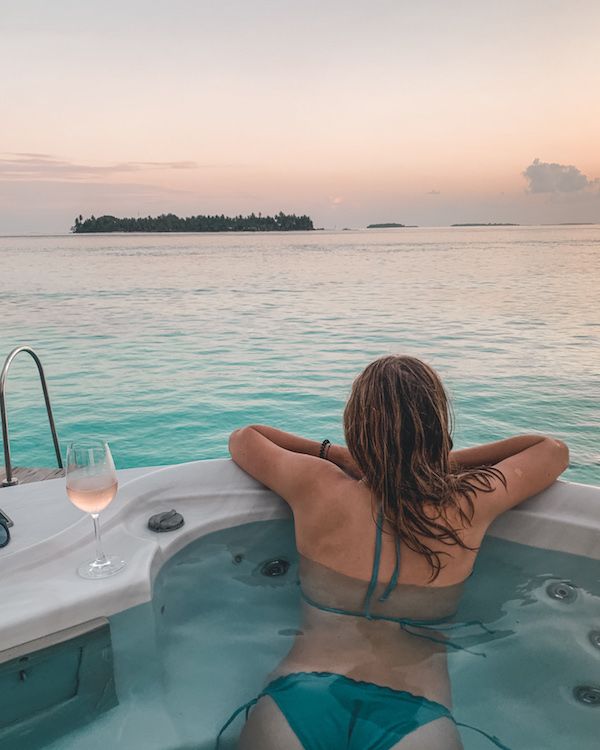 Our Kandima Maldives review rates the service, setting, amenities, rooms, food, music, spa, and overall value of the resort. Expectations can ruin even the best of experiences so read on to hear more about how it went!
Disclosure: Some of the links below are affiliate links, meaning at no additional cost to you, we will earn a commission if you click through and make a purchase. Regardless, we only recommend products or services we have used or that we believe will add value to our readers. Thank you for supporting us!
Kandima Maldives Overview
When is the best time to go to the Maldives?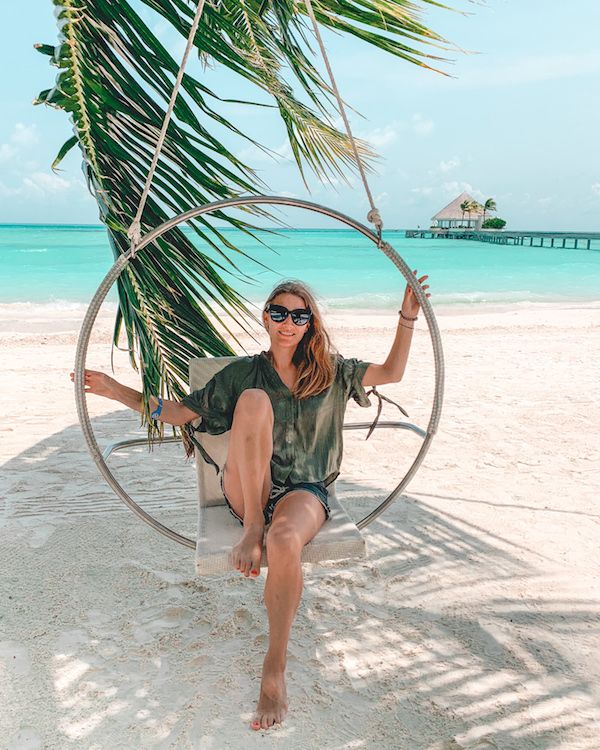 The dry season in the Maldives is from mid December - April and the wet season is from May - November. The high season is from December - March and when the prices are the most expensive.
The best time to go to the Maldives is in the last half of April, when you can find discounts around 60% off! We travelled to the Maldives from April 26 - May 8 in shoulder season and it felt like we had the whole island to ourselves. We also got 60% off on our aqua villa (over water cabin)! We only saw one day with rain and a couple very light and quick showers in early May. The rest of our days were warm, sunny and beautiful.
If you go in shoulder season, you may have stronger winds and only one buffet location open at Kandima Maldives instead of two. However, the major benefit of having the island largely to yourselves should overshadow these disadvantages.
The worst time to go to the Maldives is from mid May - October when it's the monsoon and waters are choppy.
Kandima Maldives Review
Rooms 5/5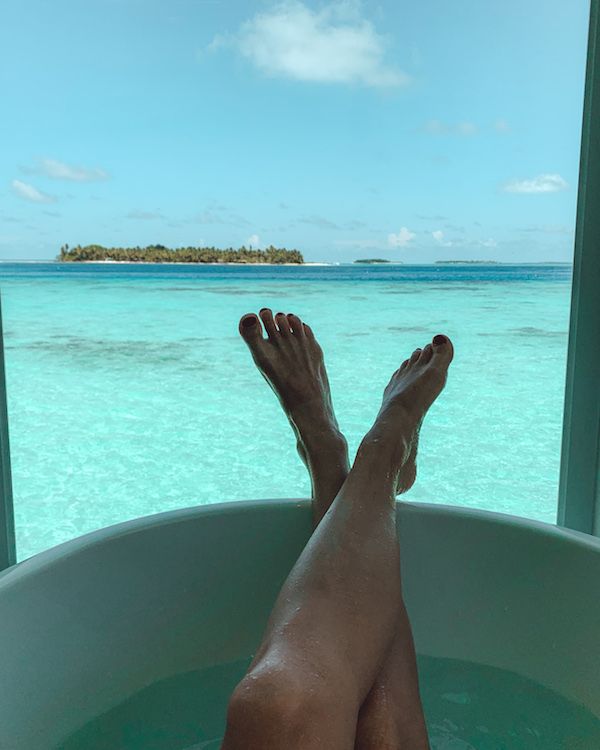 We stayed in an aqua villa, so this rating is specifically related to that room. Since the
Kandima resort
is new, the room is in great condition with nice furniture. Our newly built cabin had a cold tub on the deck, a freestanding bathtub, a nice space to work, and nice patio furniture for drinking and playing our favourite game, Scrabble.
The layout of the aqua villa is excellent. The way they stagger along the boardwalk is meant to maximize privacy. Even if our neighbour was on their deck, we could not hear them.
Careful! Jumping off the deck into the water at low tide is a bit sketchy since it's not so deep.
Marine life abounds and a bottle of bubbly goes down easy during sunset. Relax with the doors open on the couch, on your patio chairs or in the tub.  
Service 4/5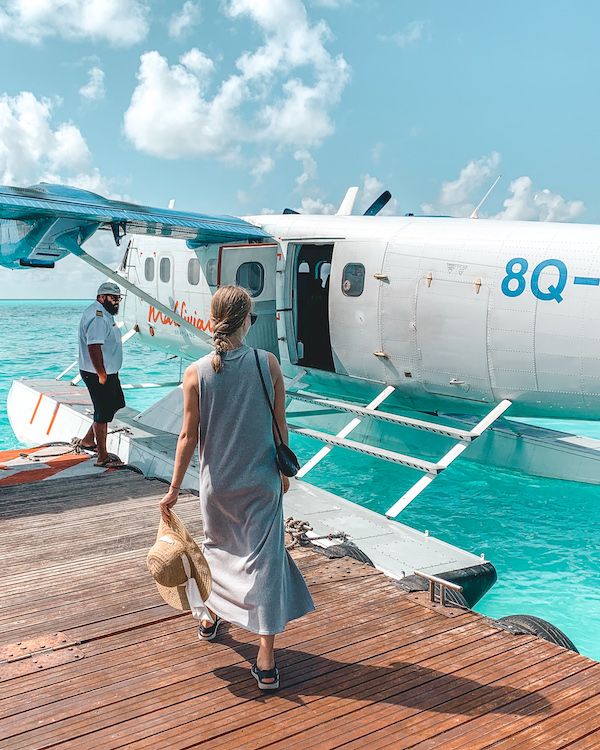 The people who work at the
Kandima Maldives
resort are so nice it feels like you are joining their little island community. Not in an awkward way, but rather, in the subtle way you can tell they really enjoy being and working there.
We confirmed this multiple times as we discussed life on the island and in Maldives with our regular servers. Even the fellow that cleaned our room said how he enjoyed his job so much and that it was the best to have on the island. One day, our room attendant stopped by to show us pictures he took from the dock that morning of sting rays and other fish.  
This relaxed pace brings some issues with service speed. Particularly, at the pool bar and some of the restaurants. We were disappointed that one evening with only five tables at the Azure restaurant, we waited 45 minutes for our mains. We imagine that this would become more of a problem in high season, so keep that in mind!
Setting 5/5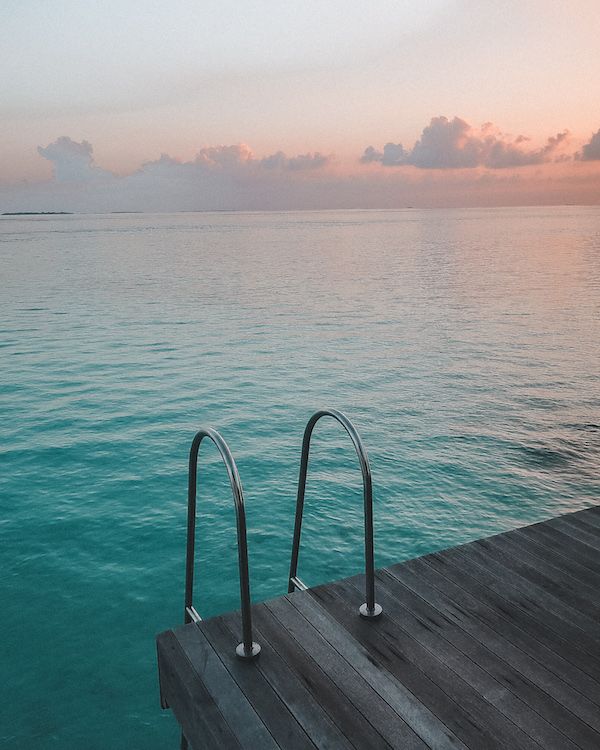 The decor at
Kandima Maldives
is modern, minimal and fun. The colours match the playfulness and natural beauty the island. The architecture of the Smoked restaurant deserves 5/5 for breaking out of the thatched roof palapa mould with its triple A-Frame structure and full glass facade.
The landscaping was nothing short of perfect. Carefully groomed white sand pathways meandered through lush forest. It was a pleasure riding our bikes during daytime, but especially during the evening when pleasant lighting highlighted the route to dinner. A bonus is that you can rent the bikes for your whole stay and keep them at your villa!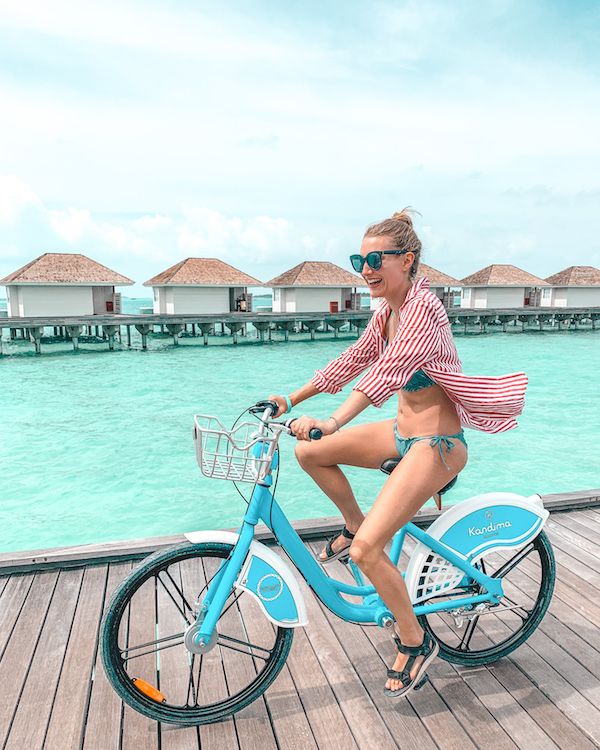 Beach and waterfront was as one would imagine, picture perfect. There is something special about the white sand and the spectrum of blue that can be seen across the water. One afternoon while sitting on our patio we saw a pod of spinner dolphins jumping out of the water on their way across to the other side of the island.  
Amenities 5/5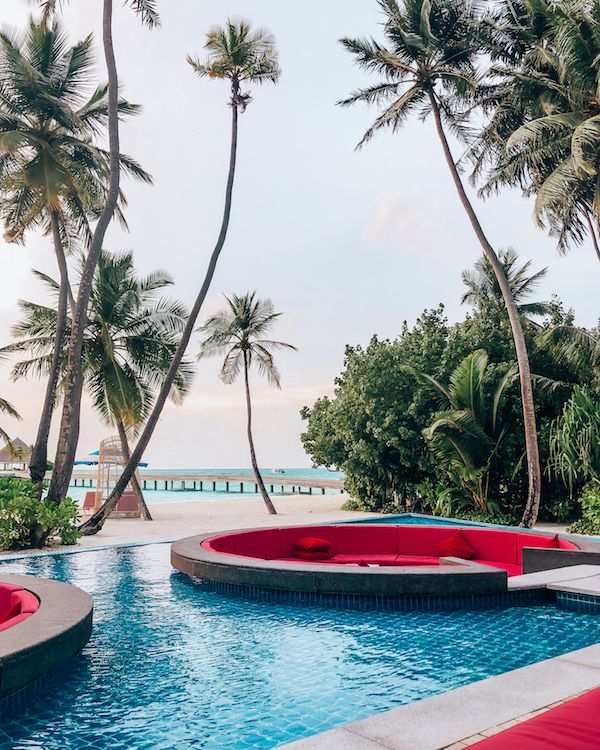 There are so many activities at
Kandima Maldives
to keep you busy: two pool bars, tons of lounge spots (Bali beds, swings), a games room with pool, ping pong, foosball, a very well equipped gym with free workout classes and some paid classes, a first-class day spa, free tennis and badminton, soccer games on a turf pitch, beach volleyball, paid excursions like diving, dolphin spotting, turtle quest, kids area, live music nights, and DJ nights. The list goes on, but what should not be forgotten is the best amenity of all, your own room.
Food 5/5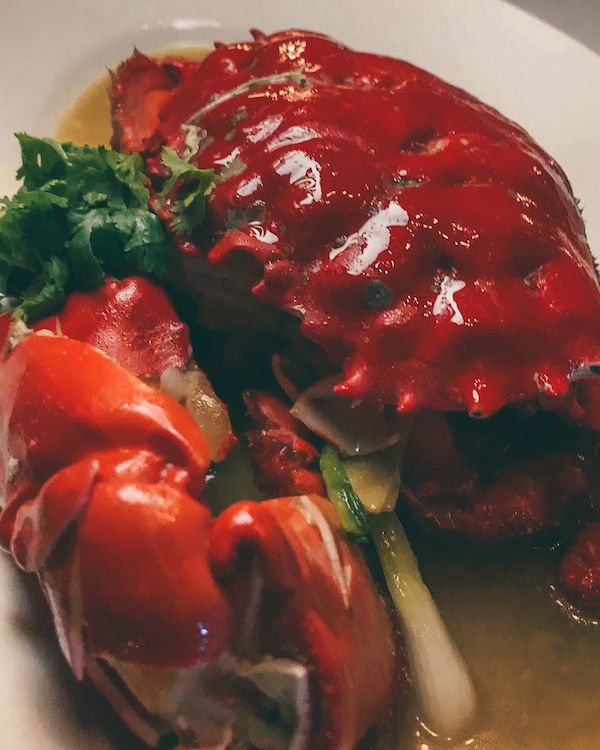 We opted not to do the all-inclusive package. We paid for all our drinks and meals (except the free breakfast buffet) and this worked out very well for us. But, consider the costs per day for meals to be around $150-200USD for a couple excluding drinks.
Overall, the food at the
Kandima Maldives
resort was excellent with such a great variety that we didn't ever begin to crave mainland food. We had several excellent meals.
Must tries are:
peking duck at Sea Dragon (better than what we had in Beijing), wagyu beef steaks at Smoked, the lamb meat platter at the pool, blueberry ice cream and the pepperoni waffle at Aroma (still dream about this one).
Room service came quickly and can be easily ordered through the Kandima Maldives app. If you order bubbly make sure to ask for two ice buckets so you can get it properly cold.
Music 4/5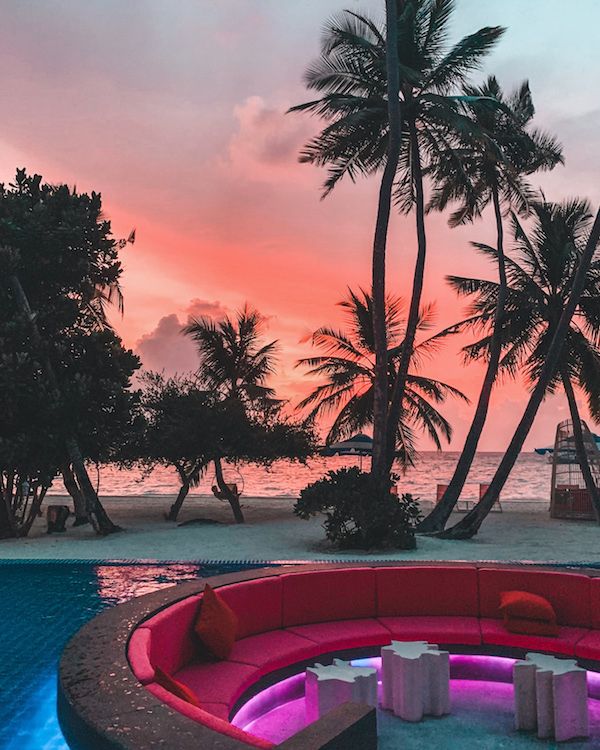 This was a big one for us. Were we walking into a college beach party or were we going into an exotic spa escape? We didn't know, but we were pleasantly surprised.
There was a good variety of music at the
Kandima resort
. At the main pool bar there was more popular electronic music, but not the top of the charts songs. They had a fast tempo that wasn't too abrasive, but enough energy to have a fun time drinking and swimming with your friends. The second pool bar by the villas always played really cool house music that sounded like it was curated especially for that setting.
Smoked played jazz and blues, Sea Dragon played ambient music, and Aroma cafe played really great jazz.
The one downfall was the "live music". On the rasta/reggae night we showed up to a DJ playing heavy reggaeton bangers to a vacant dance floor.  
Spa 5/5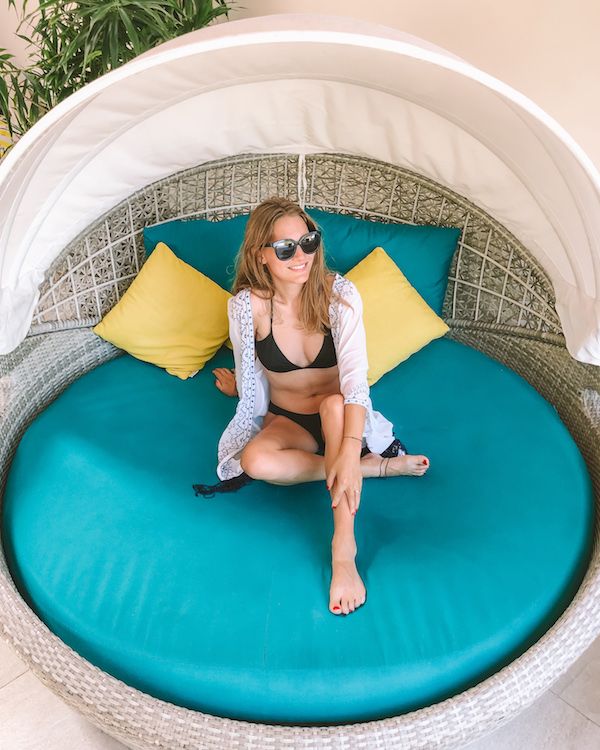 We visited the Kandima spa five times for the same massage. Treatments start with a cold towel and iced tea when you arrive. You change into your robe in a beautiful open-air change room where I seriously saw butterflies fluttering about. Next you're escorted to the massage cabin just a few feet away from the sea where you hear waves lapping at the shoreline as you get your massage. Our masseuses were excellent and paid close attention throughout the whole treatment. They were also attentive to our requests.
After you are fully relaxed you can enjoy some iced tea on their Bali beds with another spectacular scene of vegetation, white sand and ocean.
Value 4/5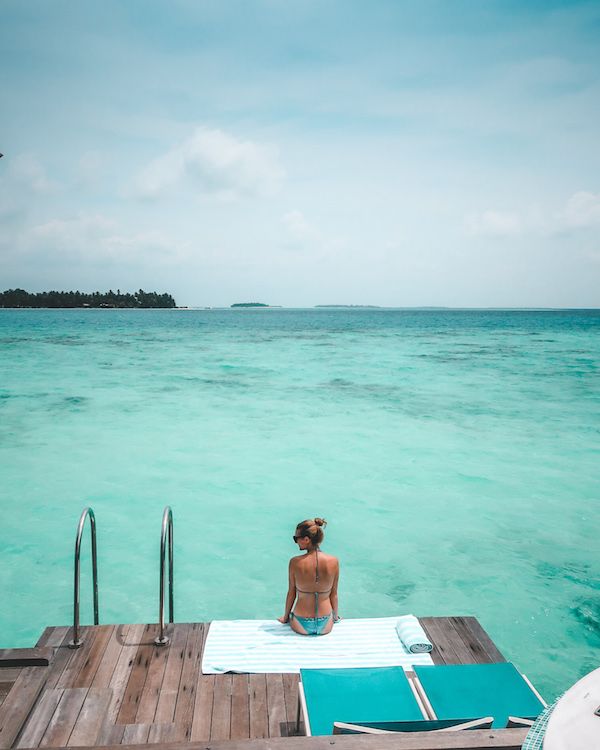 The Maldives isn't a cheap destination and we learned that costs add up quickly when you're paying island prices for all your meals. The key is to get a great rate on your room in the shoulder season. The
Kandima
resort fills to its capacity of 700 rooms especially near the new year. We were able to get 60% off the price of our room and even extended our stay by calling the hotel directly.
The food at the restaurants is very expensive and some of the plates have very small portions for the high price you pay. We balanced out eating at restaurants with cheaper meals at the deli and room-service items.
See rates for Kandima Maldives
Overall Rating 4.5/5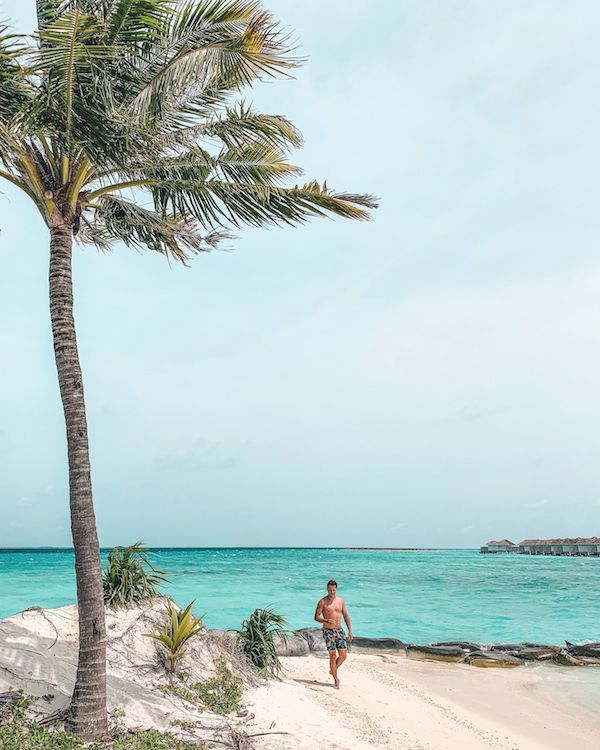 We thoroughly enjoyed our stay at the Kandima Maldives resort and would go back in a heartbeat! If all the above sounds like a great vibe, the
New Maldives
might just be for you.
Book your stay at Kandima Maldives
See what is was like in our Kandima Maldives IGTV video:
Save and pin this Kandima Maldives review for later: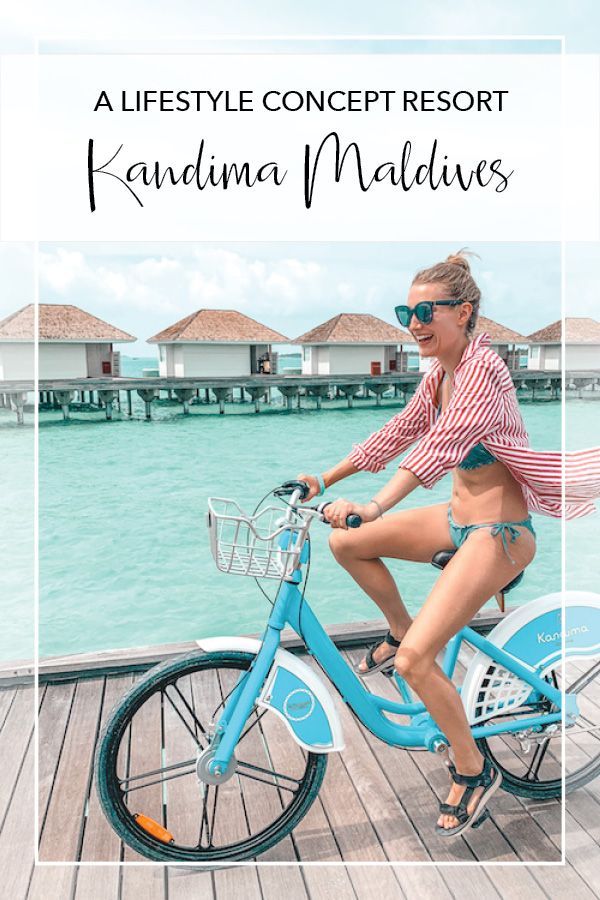 ---
Looking for more travel inspiration? Check out our list of 20 Dreamy Relaxation Travel Ideas
Other tropical beach destinations you may like: