Jordan is a beautiful and progressive Middle Eastern country with amazing sights, friendly people and a great history. Our Abraham Tours review covers what we did on our 3-day Jordan tour and 12 helpful things you should know before you go.
Our tour was well organized and the perfect itinerary for our 3 days in Jordan. We chose the 3 day tour of Jordan over the 2 day tour, because it included a visit to the magnificent Wadi Rum Desert.
Disclosure: Some of the links below are affiliate links, meaning at no additional cost to you, we will earn a commission if you click through and make a purchase. Regardless, we only recommend products or services we have used or that we believe will add value to our readers. Thank you for supporting us!
Abraham Tours Review: 3 Day Tour of Jordan
---
Booking your 3-Day Jordan Tour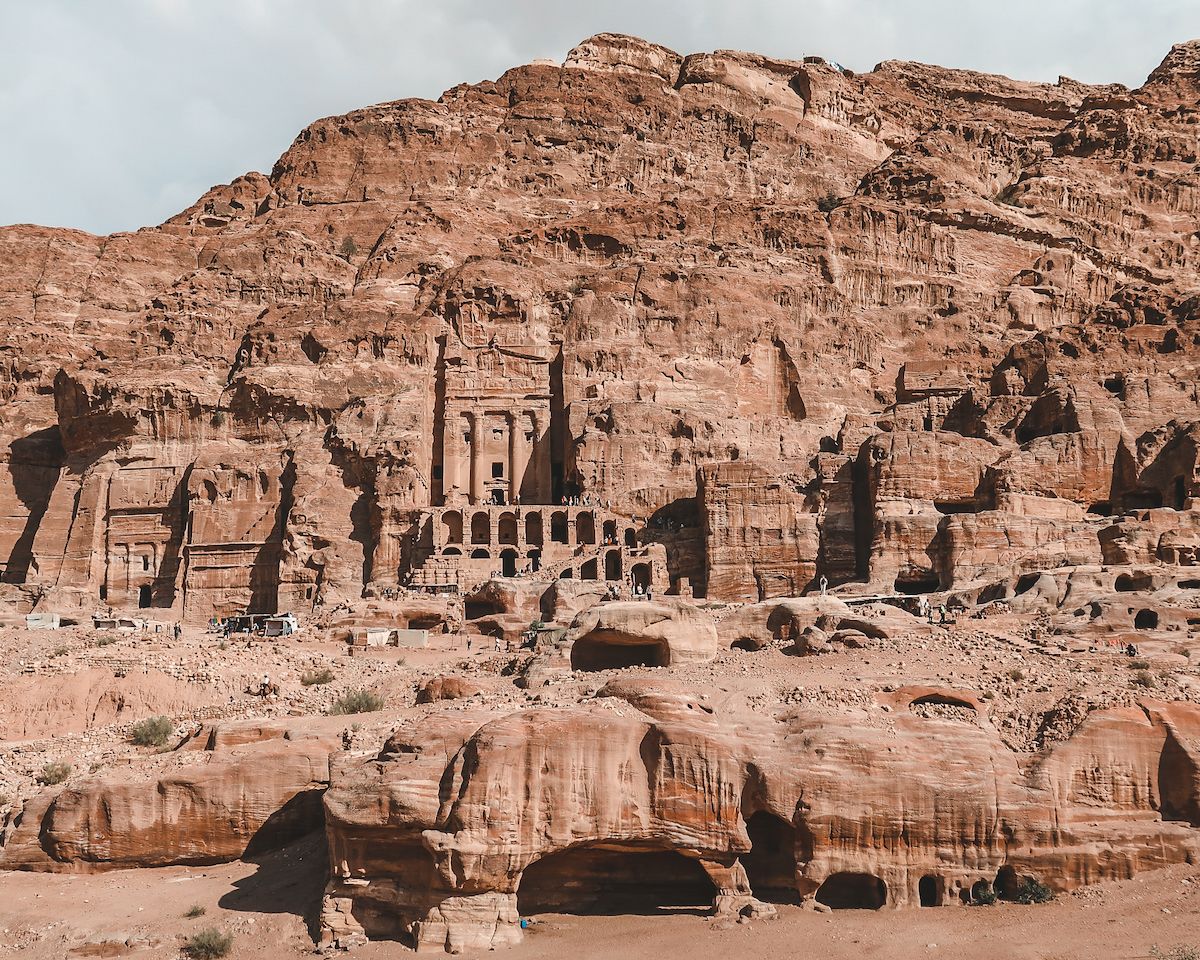 You can easily book your 3-day Jordan tour with Abraham Tours through GetYourGuide or Viator.
We like GetYourGuide since they have free cancellation up to 24 hours in advance.
They are currently offering the 3-day Jordan tour from Tel Aviv, but not from Jerusalem at the moment.
If you want to depart from Jerusalem
,
Viator
offers this tour with free cancellation up to 7 days before your departure.
3 Day Jordan Itinerary with Abraham Tours
Day 1: Jerash & Amman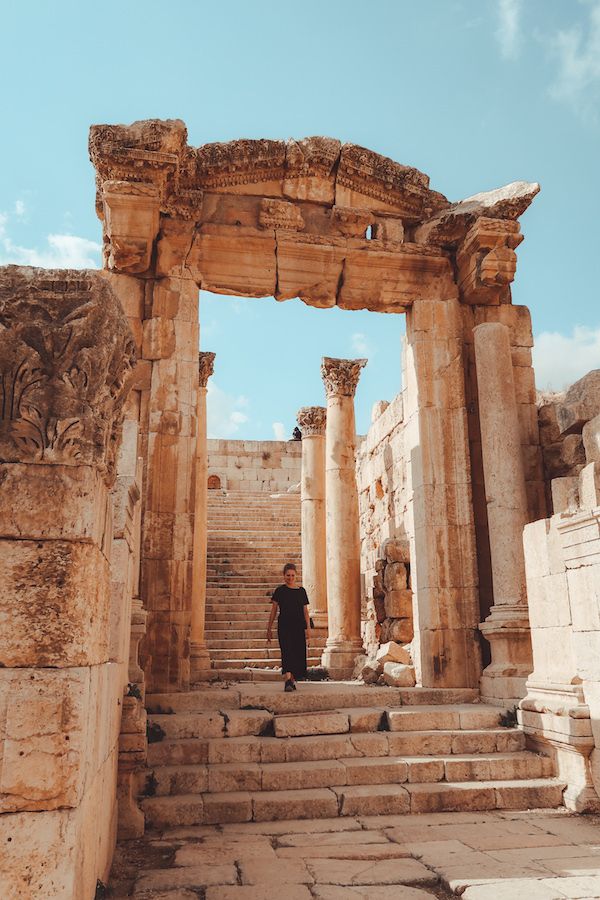 Our first day we met at Abraham Hostel in Jerusalem at 7:00 AM. From the hostel we took a van to the Israel/Jordan border crossing. Once across the border, we met our official tour guide from Jordan and transferred to a large tour bus with a bathroom and comfy seats.
Our first stop was Jerash, an ancient Roman city. It was one of the 10 great Roman cities of the Decapolis, hidden for centuries until a traveller discovered it in the sand! We walked around the site imagining life there 2000 years ago.
After exploring Jerash, we stopped for a buffet lunch. We didn't have high expectations of a "tour group lunch", but it turned out to be absolutely delicious. You will love Jordan's middle eastern cuisine!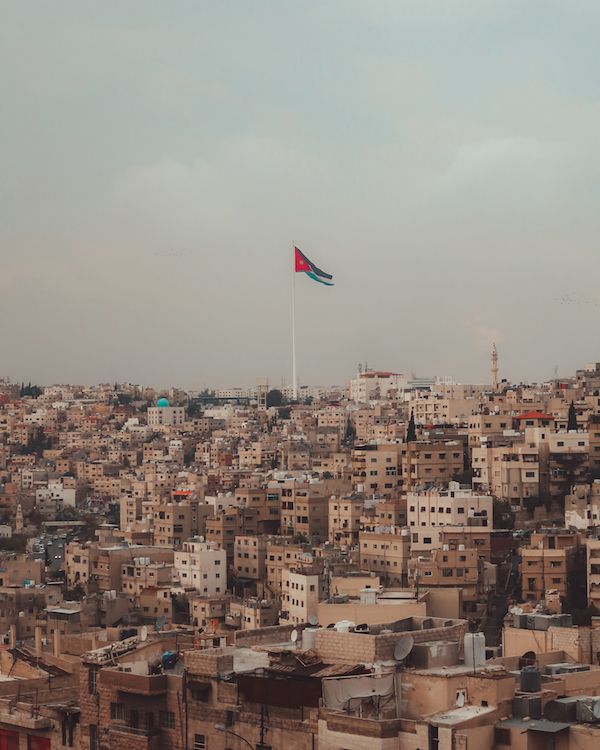 After lunch we drove over to the Amman citadel located in the centre of the capital city. We were able to walk around and see amazing panoramic views.
Next, we drove to the Seven Wonders Bedouin Camp near Petra where we stayed in a large private tent for the next two nights. Our favourite part of the camp was the common area where Jordanian seat cushions lined the tent and hot tea was served.
Day 2: Petra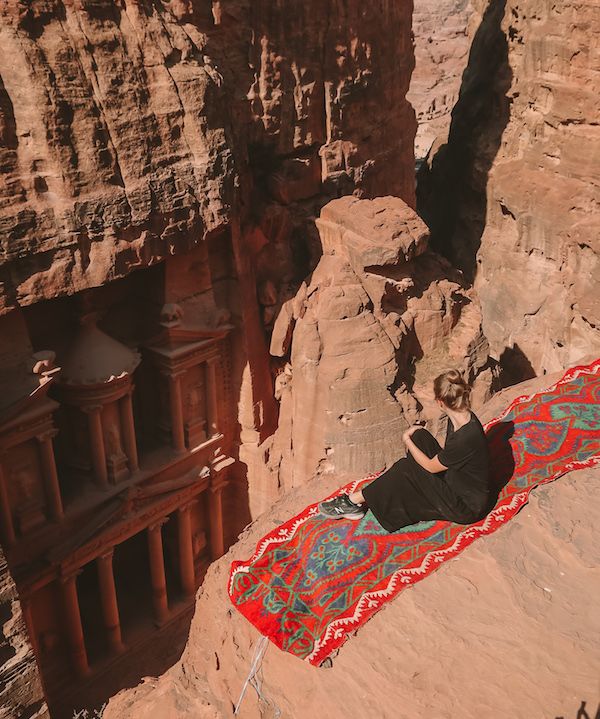 Our second day we experienced one of the New 7 Wonders of the World, Petra. It was the highlight of our tour! From where the bus drops you off, it takes about 30 minutes to walk through the canyon to reach the famous treasury. Once you arrive you will have time to take pictures before having lunch in the area. After that you will have a few hours to explore the area by yourself. You can hike to different scenic spots, walk inside the tombs or buy souvenirs from vendors.
After our full day of exploring Petra we enjoyed relaxing at our Bedouin camp in the tea tent. There is an optional night tour you can do at Petra for an extra cost, but we opted out. We were exhausted!
Day 3: Wadi Rum Desert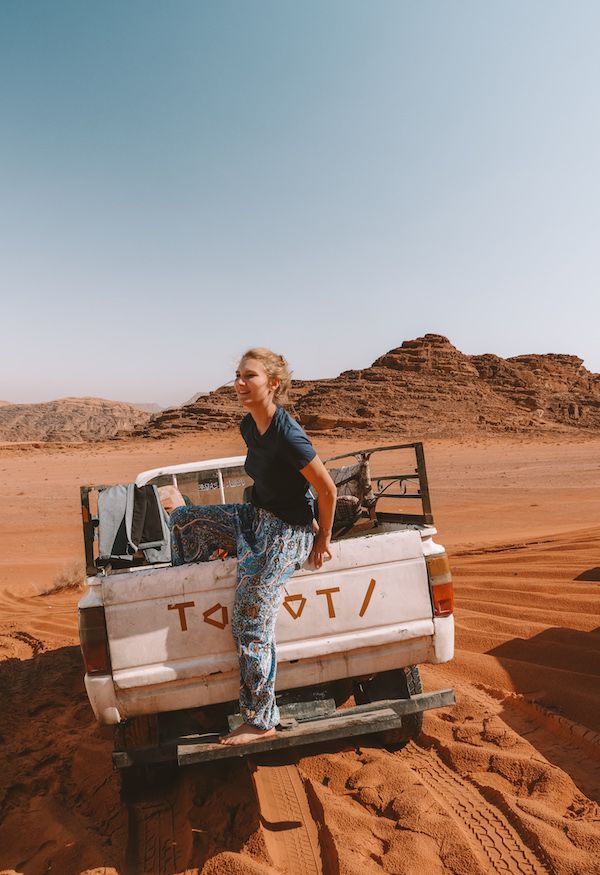 On our third day we rode in the back of a 4x4 truck through the magnificent Wadi rum desert. It was a blast. The desert has been featured in lots of famous films, like Rogue One: A Star Wars Story, The Martian, Prometheus and Transformers.
Halfway through the 4x4ing excursion, there was an optional 30-minute camel ride for an extra fee. We didn't end up doing it and regretted it! It was a real camel trek through the desert, unlike the 10-minute camel rides we've seen around desert hotels. We stopped for tea at a large tent in the middle of the desert where we waited for the camel trekkers to meet up with us.
At the end of our 4x4 excursion we had lunch in the desert in a dome, which was uncomfortably hot inside. Our tour bus met up with us there to take us back to Israel. We arrived in Jerusalem around 9 PM.
12 things to know about your Jordan tour with Abraham Tours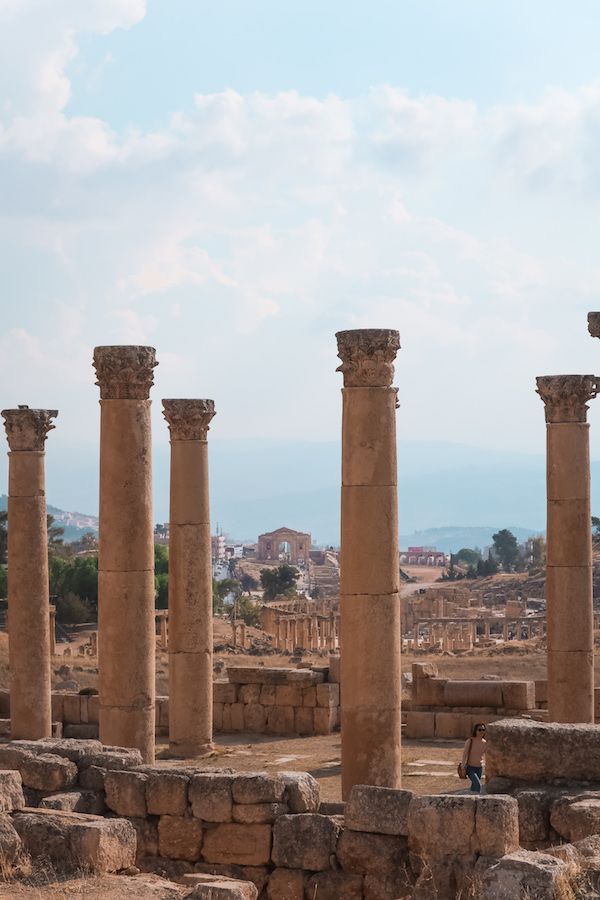 1. Abraham Tours sorts out the VISA work for you.
Pre-arranged visas are not required (however there are some exceptions for a few countries, so double check with your tour company).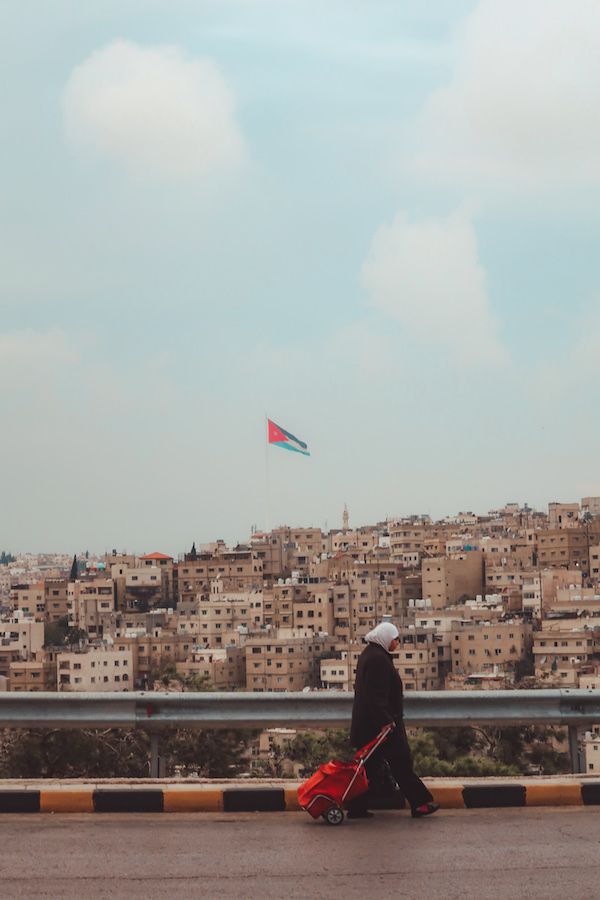 2. Drones aren't allowed in Jordan.
You can store extra bags and your drone at Abraham Hostel for free.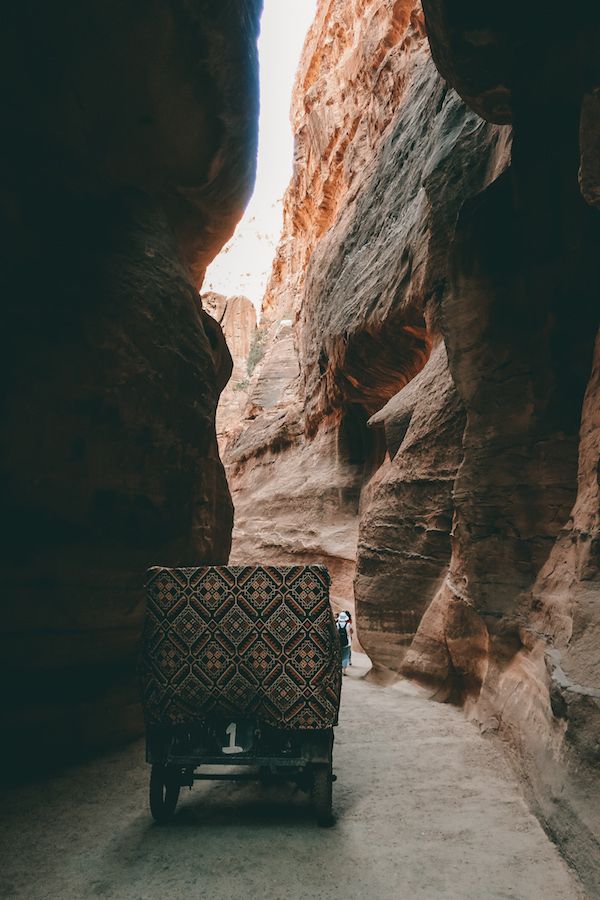 3. You can exchange Israeli Shekels into Jordan Dinars at the border.
The exchange on the Jordanian side has a better rate!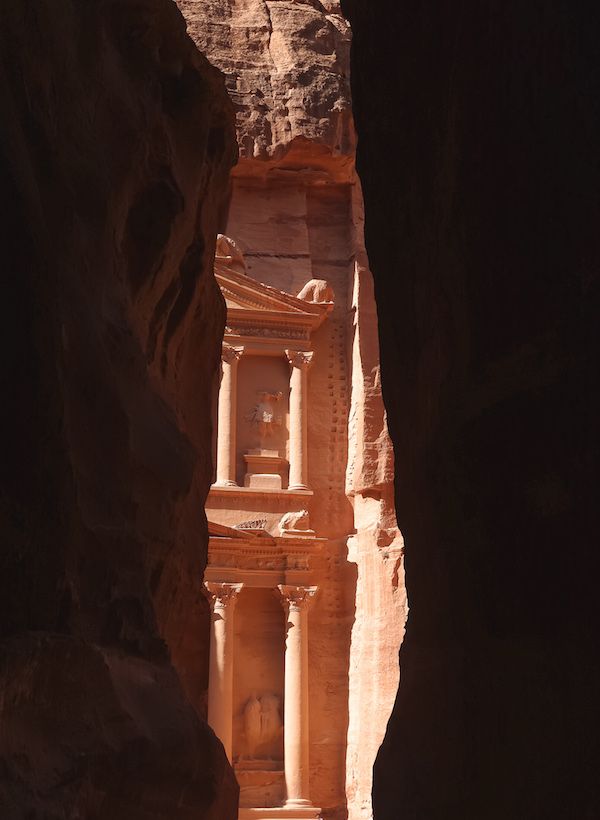 4. There is wifi on the tour busses in both Israel and Jordan.
This was handy during our longer bus rides.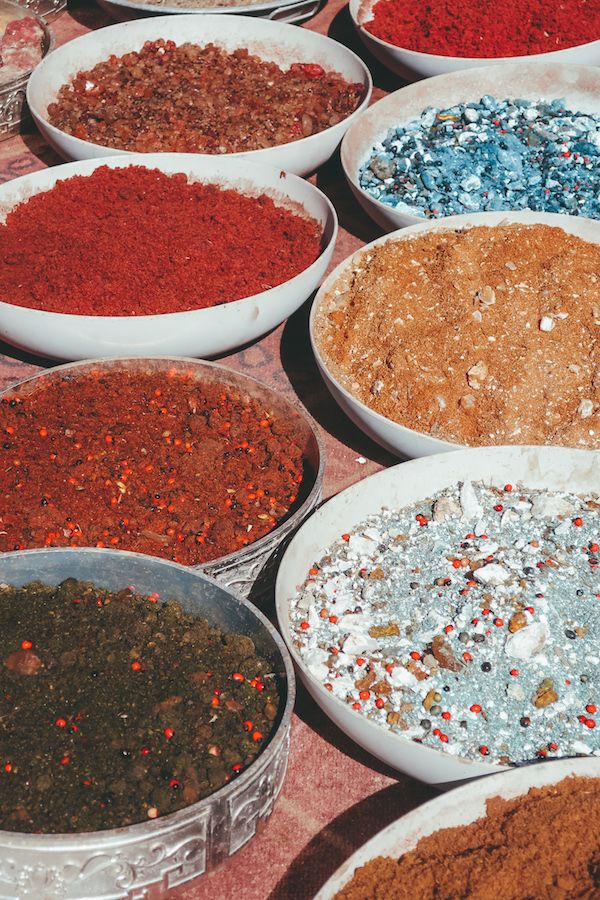 5. The food is delicious!
Our meals usually consisted of chicken, meatballs, rice, noodles, and a variety of salads. You won't be hungry.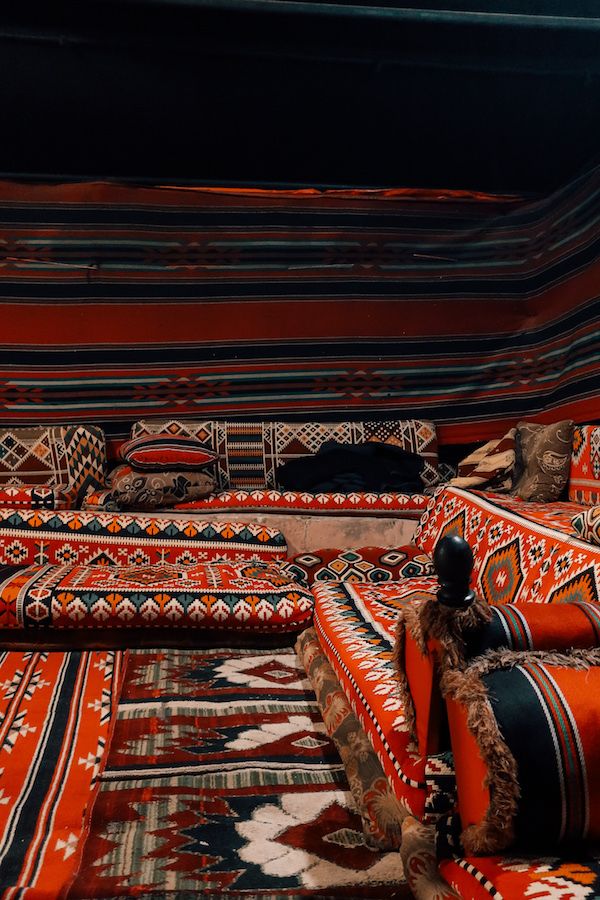 6. The bedouin camps include private rooms if you are a group of two.
If you are travelling alone, you will likely have to share a tent unless you pay extra.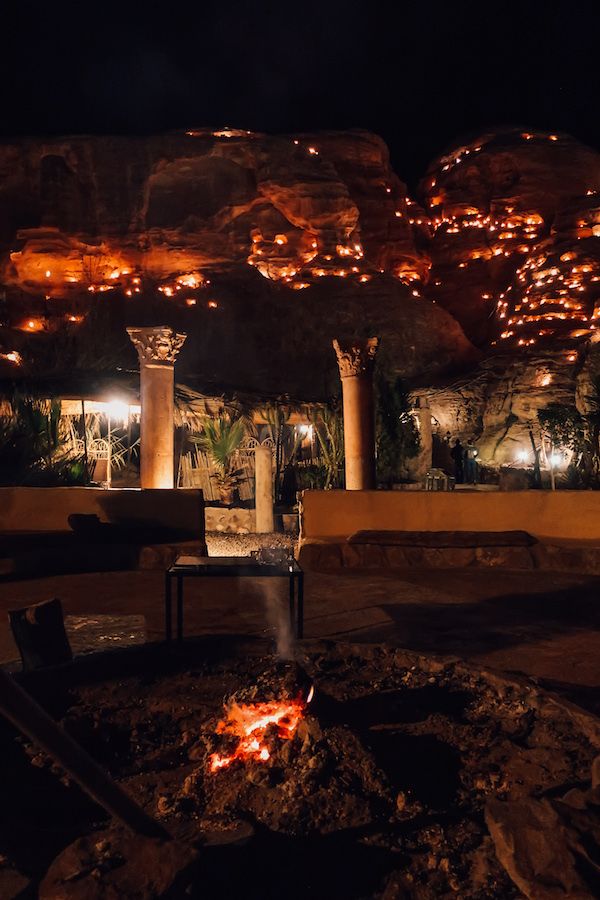 7.  It gets chilly at night so bring warm clothes.
It may be hot during the day, but with desert conditions, temperatures can drop under 10°C!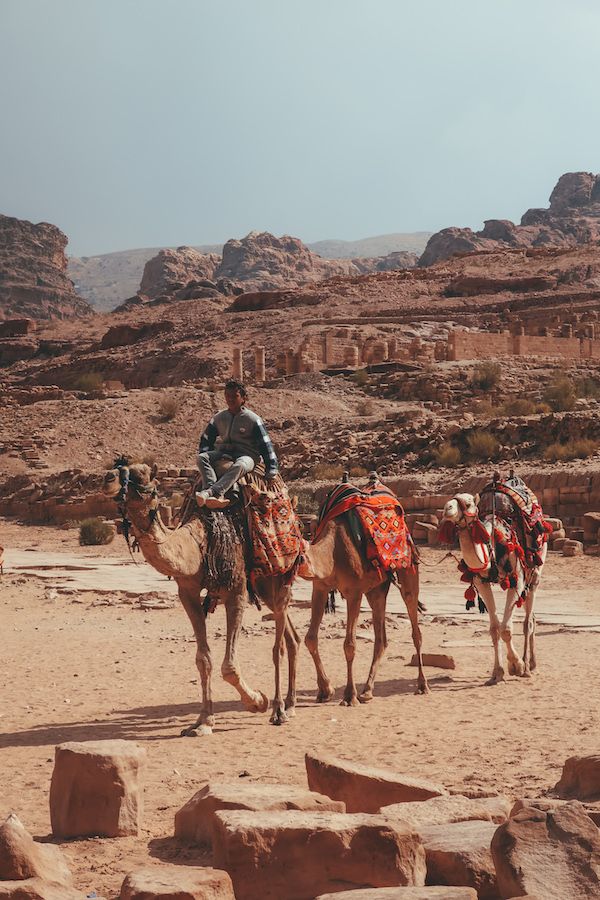 8. There is power and a place to charge at the Bedouin camp
The power goes off however around 12am, so charge your devices ASAP when you arrive!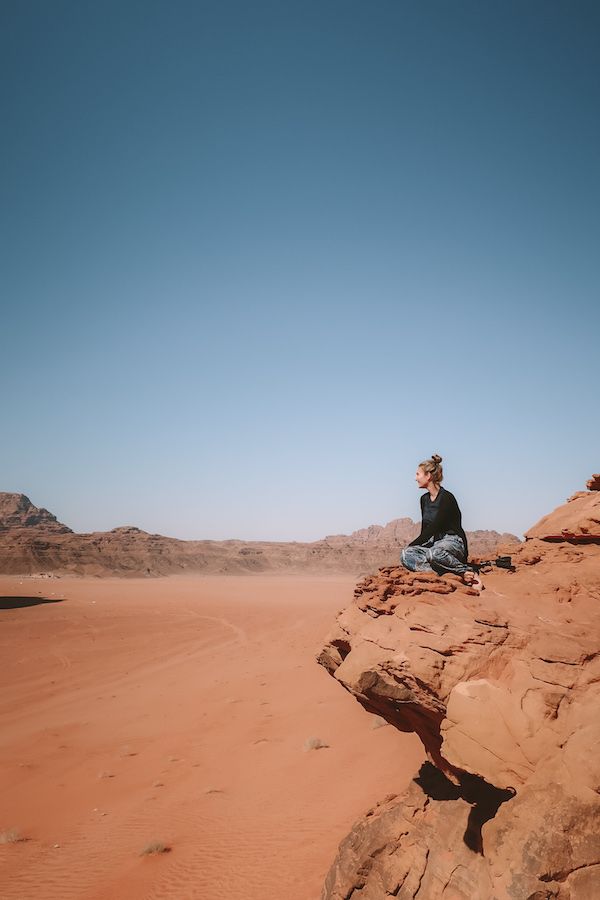 9. The souvenir markets at pit stops have horrendously expensive products.
Buy souvenirs instead at Petra or at the Bedouin Camp. You can always negotiate the price.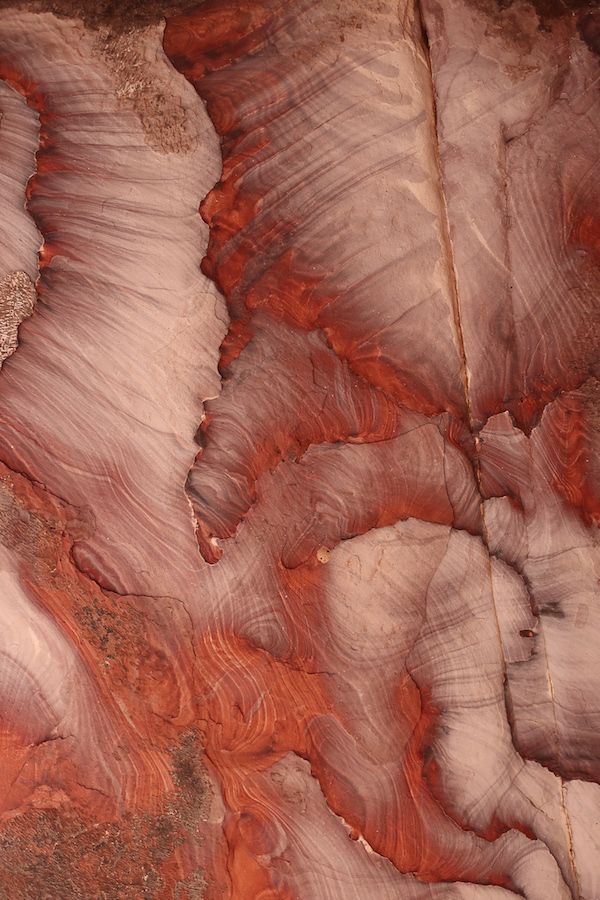 10. You'll need cash for the Israeli exit fee, Jordan exit fee, tips, and souvenirs.
The Jordan exit fee costs 10 Jordanian Dinar and the Israeli exit fee costs 107 ILS. Interestingly, some vendors accept credit card in Petra.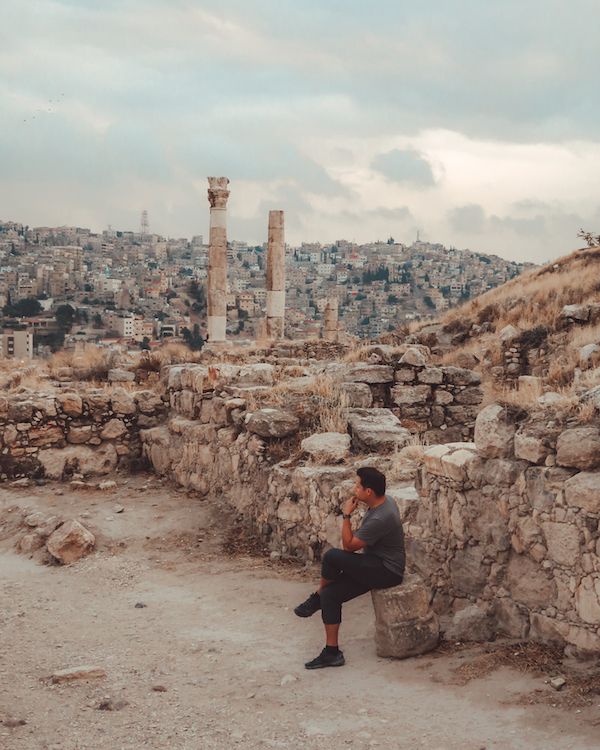 11. Although rare, if it rains Petra closes.
It's best to avoid visiting during the rainy season from November to March. We went at the beginning of November and had beautiful sunny days, however there was a dangerous flash flood just days after in Petra!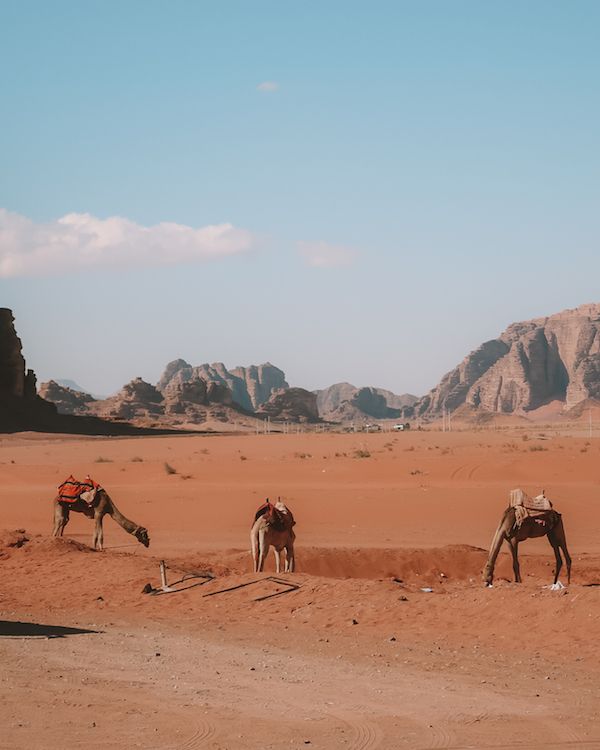 12. Your drop off location can be in Tel Aviv or Jerusalem.
This makes it easy to add Jordan as an extension of your trip to Israel.
We hope you enjoyed these tips!
---
Start planning your trip to Jordan
Leaving from Tel Aviv?
Book your
3-day Jordan Tour with Abraham Tours
through
GetYourGuide
. Cancel for a full refund up to 24 hours before.
Leaving from Jerusalem?
Book your
3 day Jordan tour with Abraham Tours
through
Viator
. Cancel for a full refund up to 7 days before departure.
Don't miss our ultimate 2 week itinerary in Israel and Jordan.
---
See what it was like in our Jordan Vlog!
Pin and save these tips for later: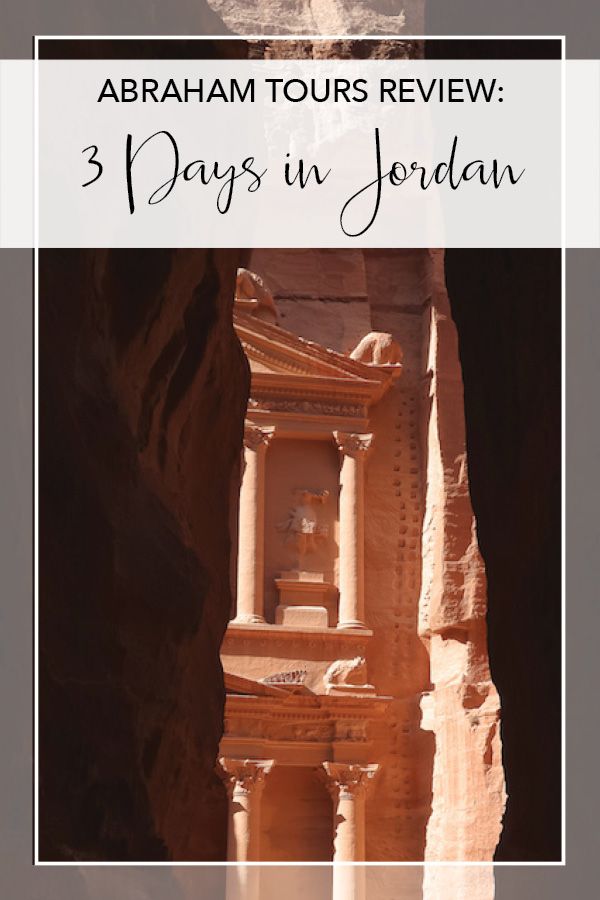 ---
Looking for more travel inspiration? Check out our list of Unique Adventure Ideas and list of Cultural Travel Experiences to inspire your next trip.