Vancouver is a great jumping-off point for weekend adventures. There are many unique places to discover, such as islands with a bohemian flair, rugged mountain landscapes, desert towns, fun cities and the wild west coast of Vancouver Island. Are you looking for a relaxing nature escape, an adventurous camping trip or to explore a new city? We have got you covered! We list the 17 best weekend getaways from Vancouver.
Best Weekend Trips from Vancouver
Outline: 17 Weekend Getaways from Vancouver

1. Salt Spring Island - bohemian island known for its artisan culture

2. Galiano Island - artistic island that feels rustic and mysterious

3. Victoria - charming city with plenty of gems to discover

4. Cowichan Bay - cute waterfront town surrounded by wineries

5. Tofino - surf capital of Canada on the wild west coast

6. Ucluelet - funky west coast town with a great locals vibe

7. Elfin Lakes - magnificent alpine valley hike with camping at two alpine lakes

8. Garibaldi Lake - glacial lake surrounded by mountains, stratovolcanoes and glaciers

9. Whistler - Canada's most famous ski town with tons of fun outdoor activties to do

10. Sparkling Hill - luxury spa resort perfect for a romantic getaway

11. Osoyoos - beach town in BC's desert surrounded by vinyeards and barren mountains

12. Golden Ears - large forested park great for camping and swimming in the lake

13. Sunshine Coast - scenic region known for its artsy seaside towns

14. Porteau Cove - provincial park with oceanside camping

15. Deception Pass - rugged park along the ocean in Washington great for camping

16. Seattle - hip and classically American city known for its indie music and foodie scene

17. Castle Fun Park - fun amusement park with arcade games, mini-golf and go karts
---
17 Best Weekend Trips from Vancouver
Disclosure: Some of the links below are affiliate links, meaning at no additional cost to you, we will earn a commission if you click through and make a purchase. We only recommend products or services we have used or that we believe will add value to our readers. Thank you for supporting us!
1. Salt Spring Island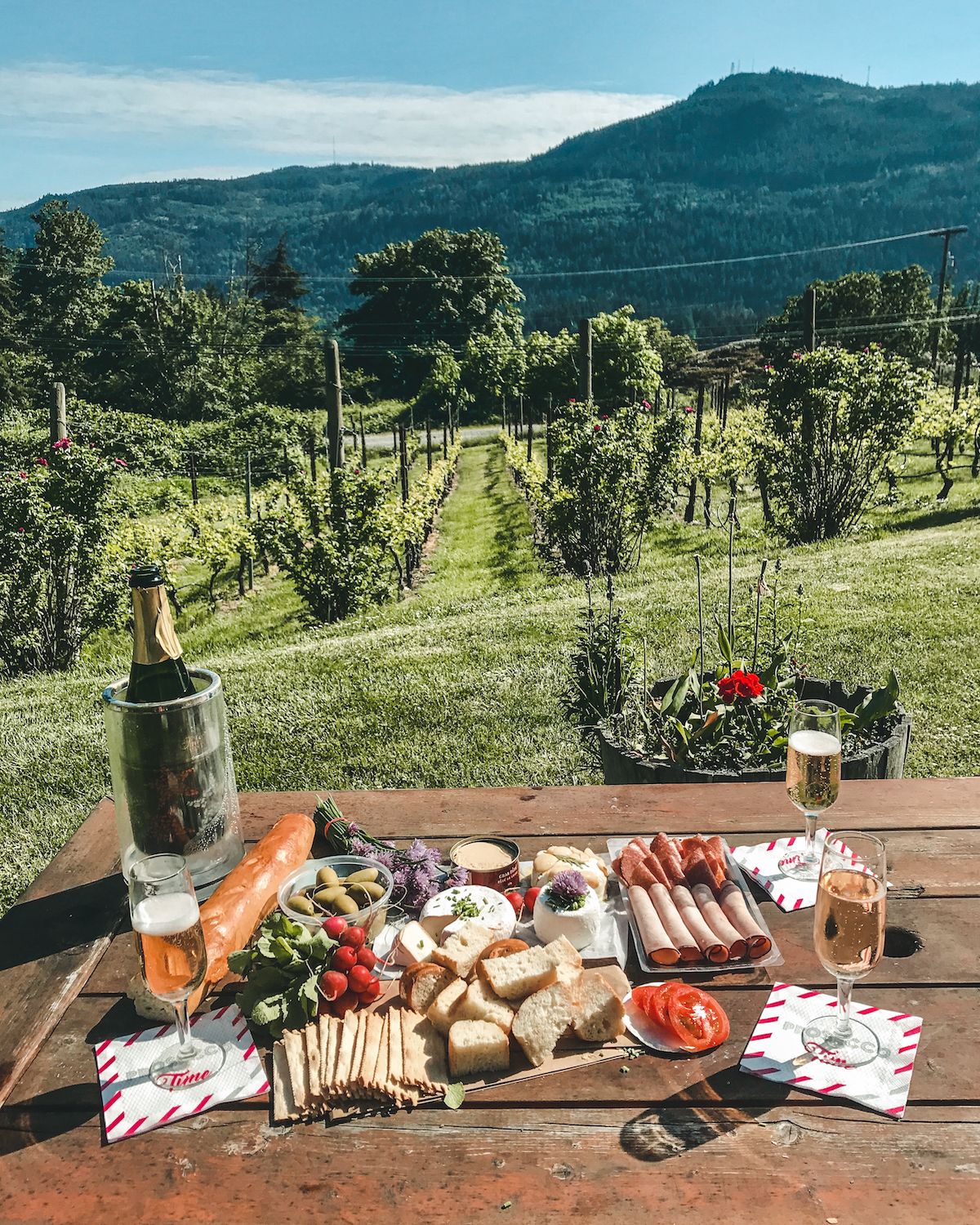 If you're looking for an island escape with a bohemian flair, Salt Spring Island is the perfect choice. The free-spirited island is known for its artisan culture, sustainable farming and locally grown food. Located between the Vancouver Lower Mainland and Vancouver Island, it's the largest of the Gulf Islands.
Go for a wine tasting at one of three wineries, have a delicious lunch at a cidery overlooking the valley, have a cheese tasting at a goat cheese farm or shop for local products at the Saturday Market. There are a ton of fun things to do on the island, making it a great spot for a romantic weekend getaway or a weekend away with your friends.
2. Galiano Island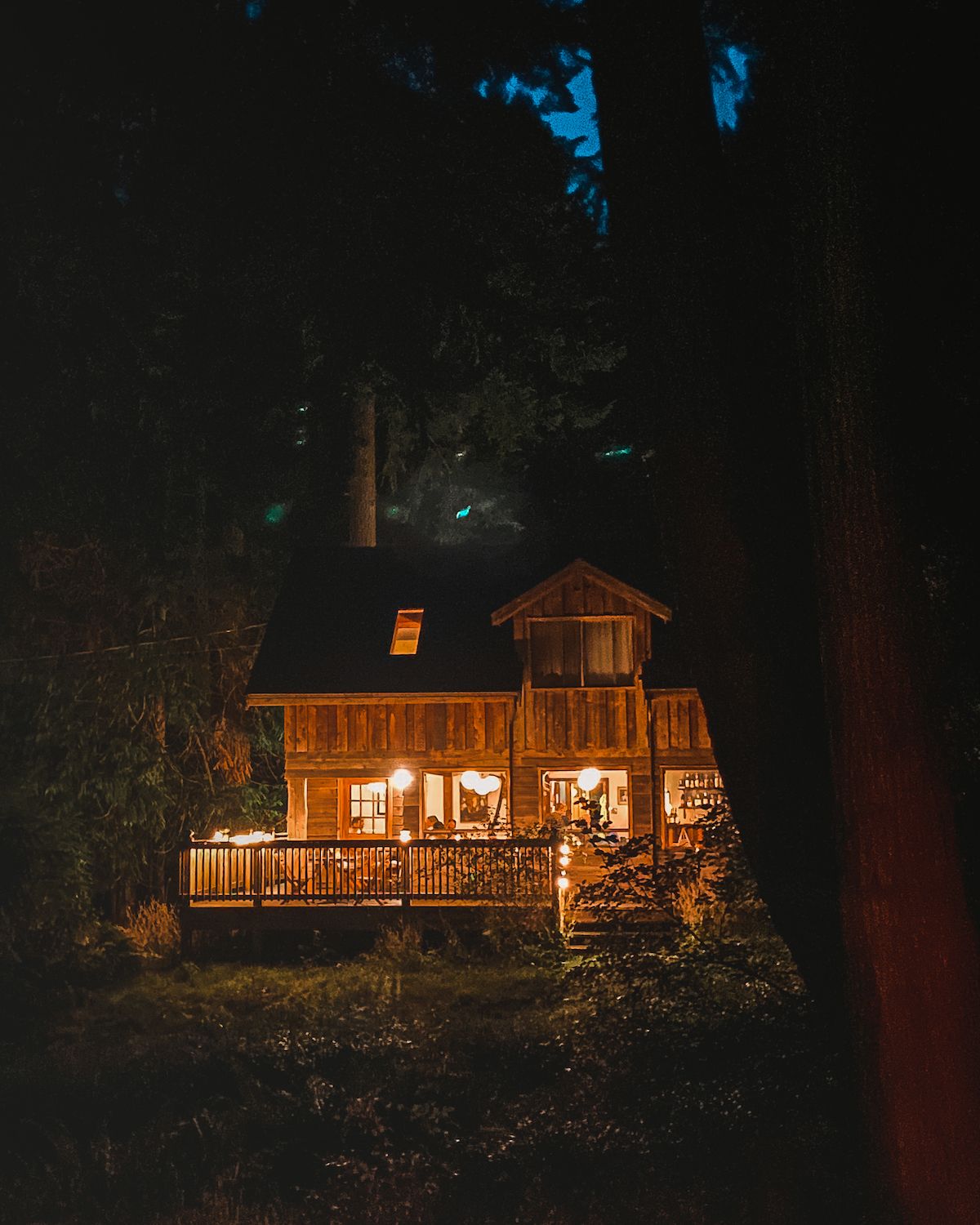 Galiano Island is the closest of the Gulf Islands to the Lower Mainland and only a 1 hour direct ferry from the Tsawwassen Ferry Terminal. The island is home to many artists and feels wild, rustic and mysterious. As you drive along the main road of the narrow island, you will discover quirky artist boutiques and beautiful natural sights.
Eat at Pilgrimme, one of the top restaurants in Canada, go wildlife watching at Active Pass, have a spa treatment by the ocean at Madrona del Mar Spa, or explore the stunning naturally sculpted sandstone caves.
3. Victoria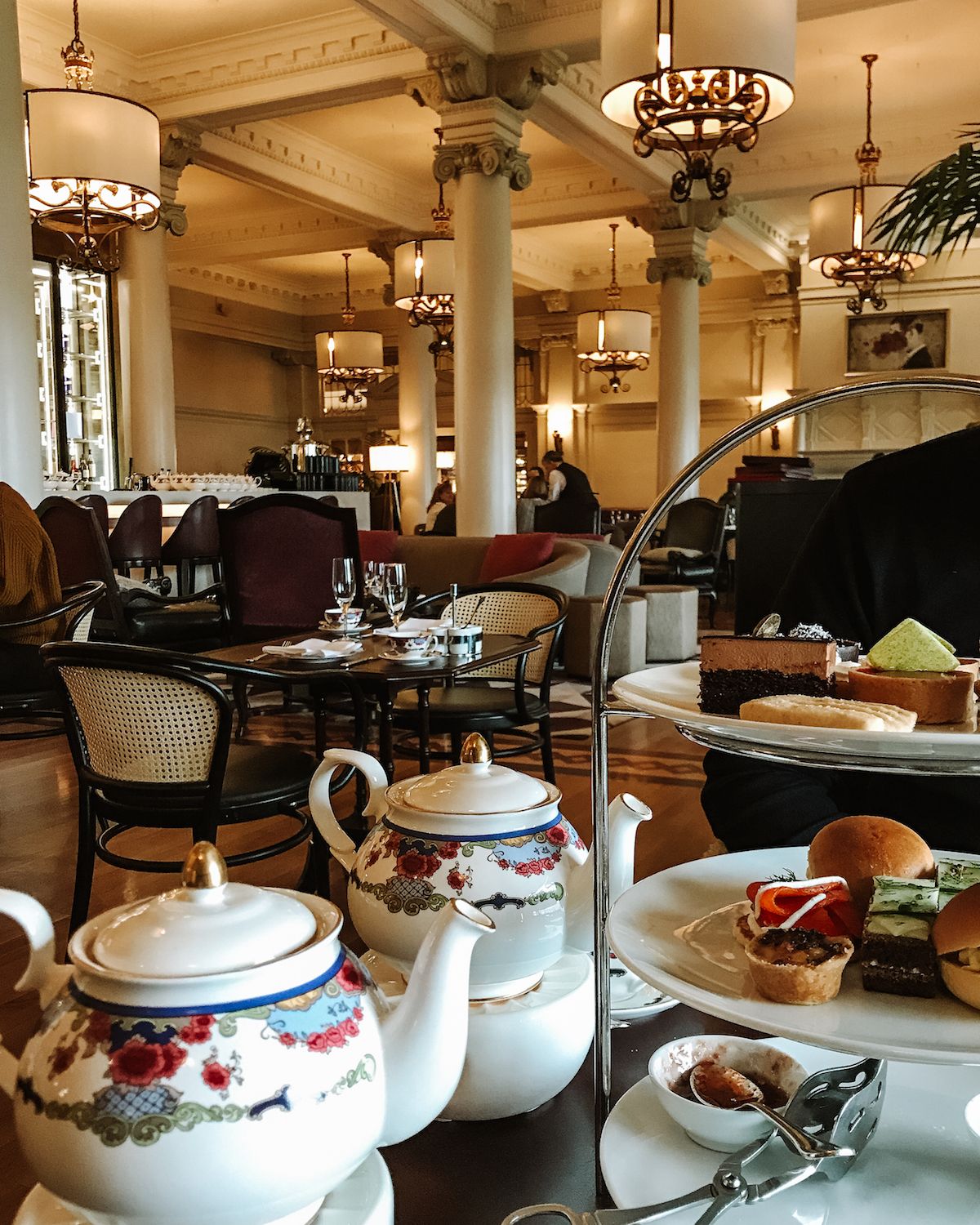 The capital of British Columbia is charming yet cosmopolitan, with plenty of boutique stores and gems to discover throughout the city. The downtown area is filled with eye-catching Victorian buildings and a few blocks away is Canada's oldest Chinatown. Walk through the narrow streets to find delicious eateries and unique boutiques. Our favourite shopping area is between Johnson Street and Chatham Street.
Don't miss walking down Fisgard Street, the main strip of Victoria's Chinatown. One you enter the ornate paifang (traditional Chinese gateway) you will see historic buildings and red hanging lanterns. Take the side alleyways to find hidden gems like Turntable Records, which has an amazing selection of vinyl.  
For antique shopping, check out Collectors II. Another gem is The Fabulous Find, a boutique store that curates and restores authentic midcentury modern furniture.
Where to eat in Victoria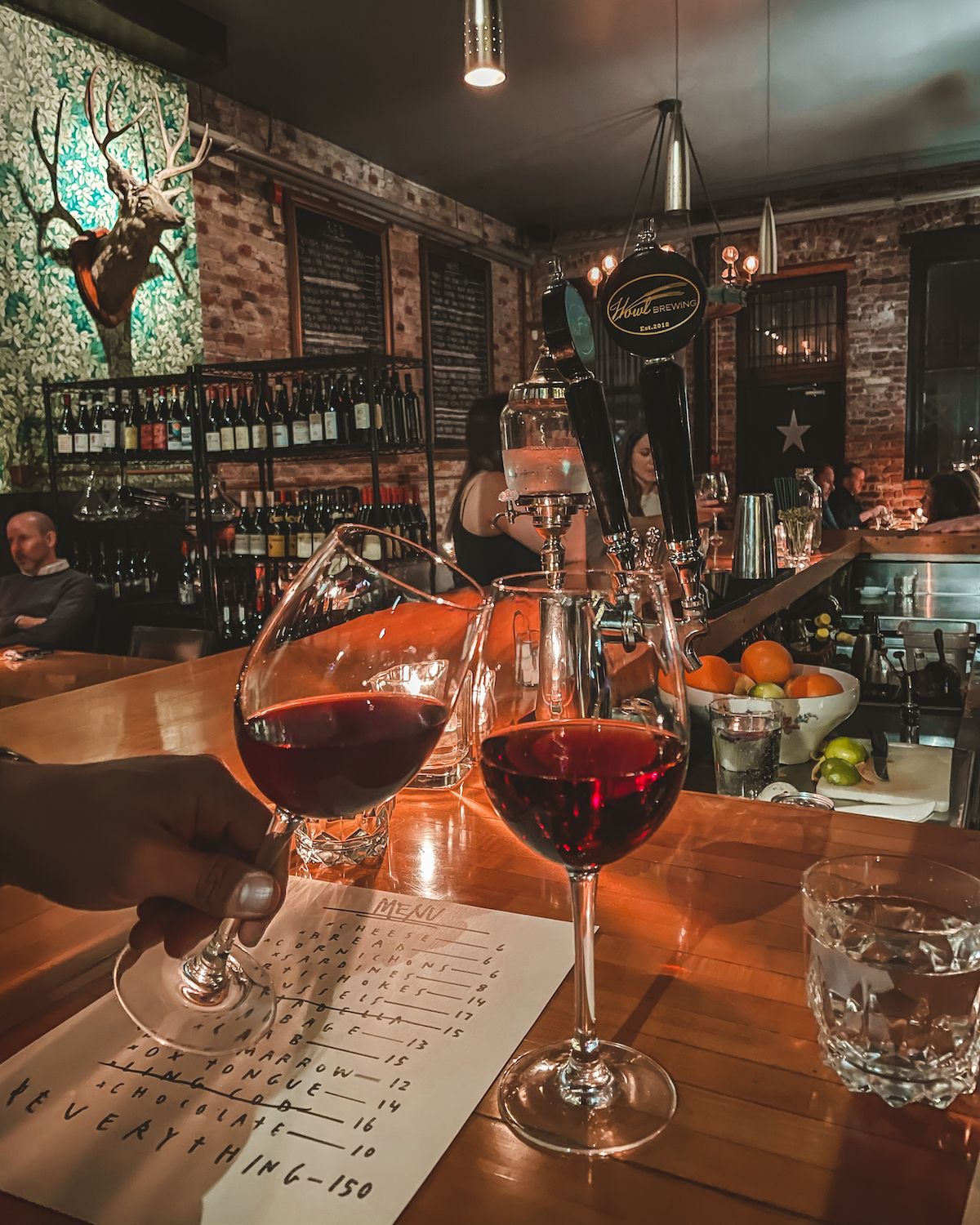 Stop for afternoon tea at the Fairmont Empress Hotel, a gorgeous chateau-style hotel built in 1908. It was named one of the top iconic hotels in the world by National Geographic Traveler and has been frequented by Queen Elizabeth II and the royal family over the years. There is also a local myth that the hotel is haunted OooOoo.
For dinner, try Nowhere *A Restaurant or Courtney Room. Nowhere *A Restaurant is a small and casual yet cool eatery named the #5 best new restaurant in Canada by enRoute Magazine in 2020. The restaurant is located in the courtyard of a mini-mall and is known for their seafood and plant-based dishes. Courtney Room is an another great spot, also recognized by enRoute Magazine in 2018. The elegant restaurant serves Pacific-Northwest cuisine and is known for their house dry-aged steak and seafood dishes made with local ingredients.
For late night drinks and a fun scene, get innovative cocktails at Little Jumbo or wine at stage.
For live music, listen to jazz at Herman's Jazz Club, an intimate and cozy spot with a great locals vibe.
Where to stay in Victoria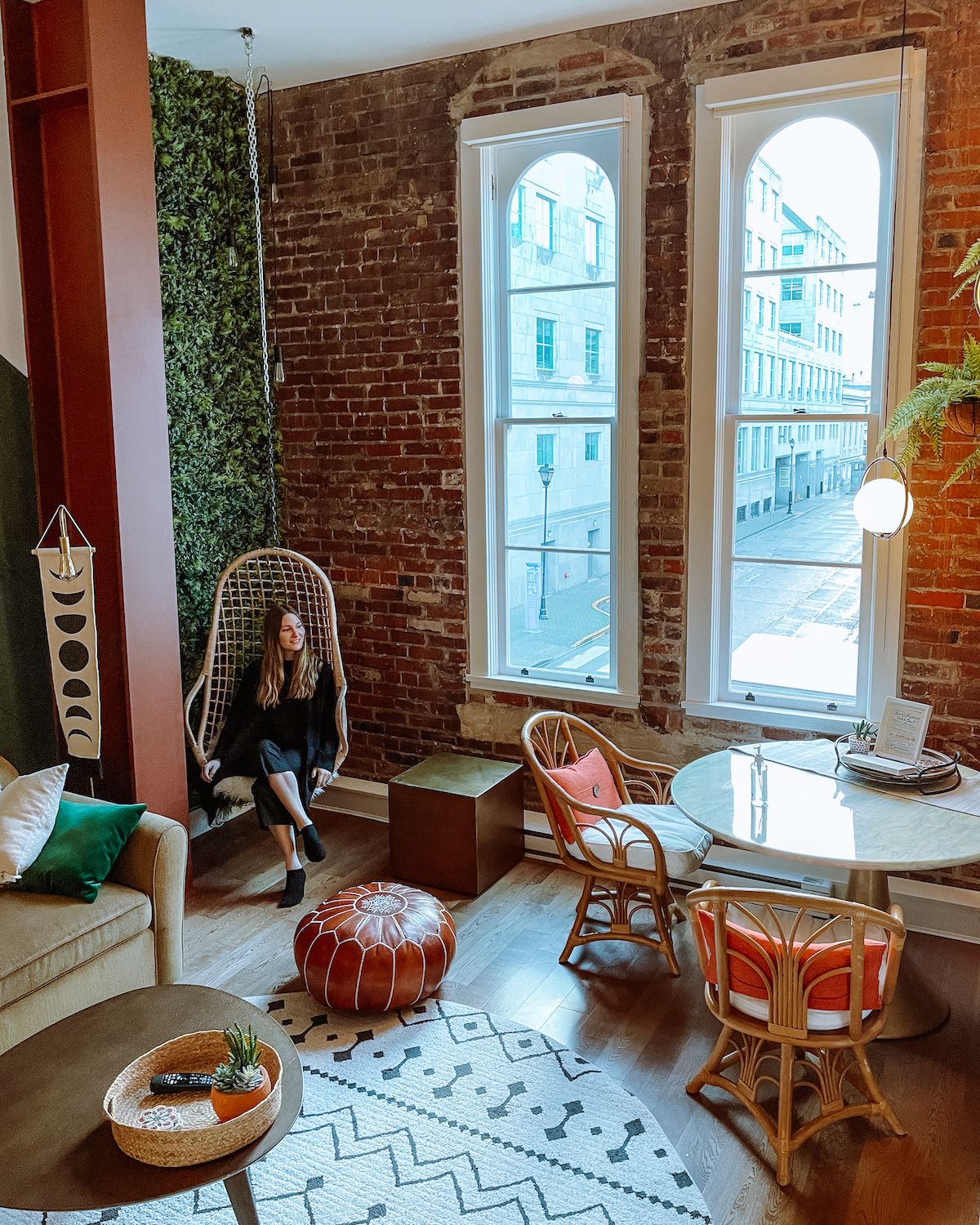 Victoria has many unique places to stay. Here are some of our top picks:
Best luxury hotel: Fairmont Empress Hotel. we dare you to watch The Shining and walk through the hallways after!
Best boutique hotel: Abigail's Hotel. a former historic mansion with a unique and charming heritage decor. It's an adult's only hotel, making it the perfect spot for a great romantic getaway.
Most unique Airbnb: Cozy Boho-Chic Loft. a stunning loft in a heritage building with exposed brick, 12 foot ceilings and an inspiring funky decor. Great location downtown walking distance to main sights, boutiques and restaurants.
4. Cowichan Bay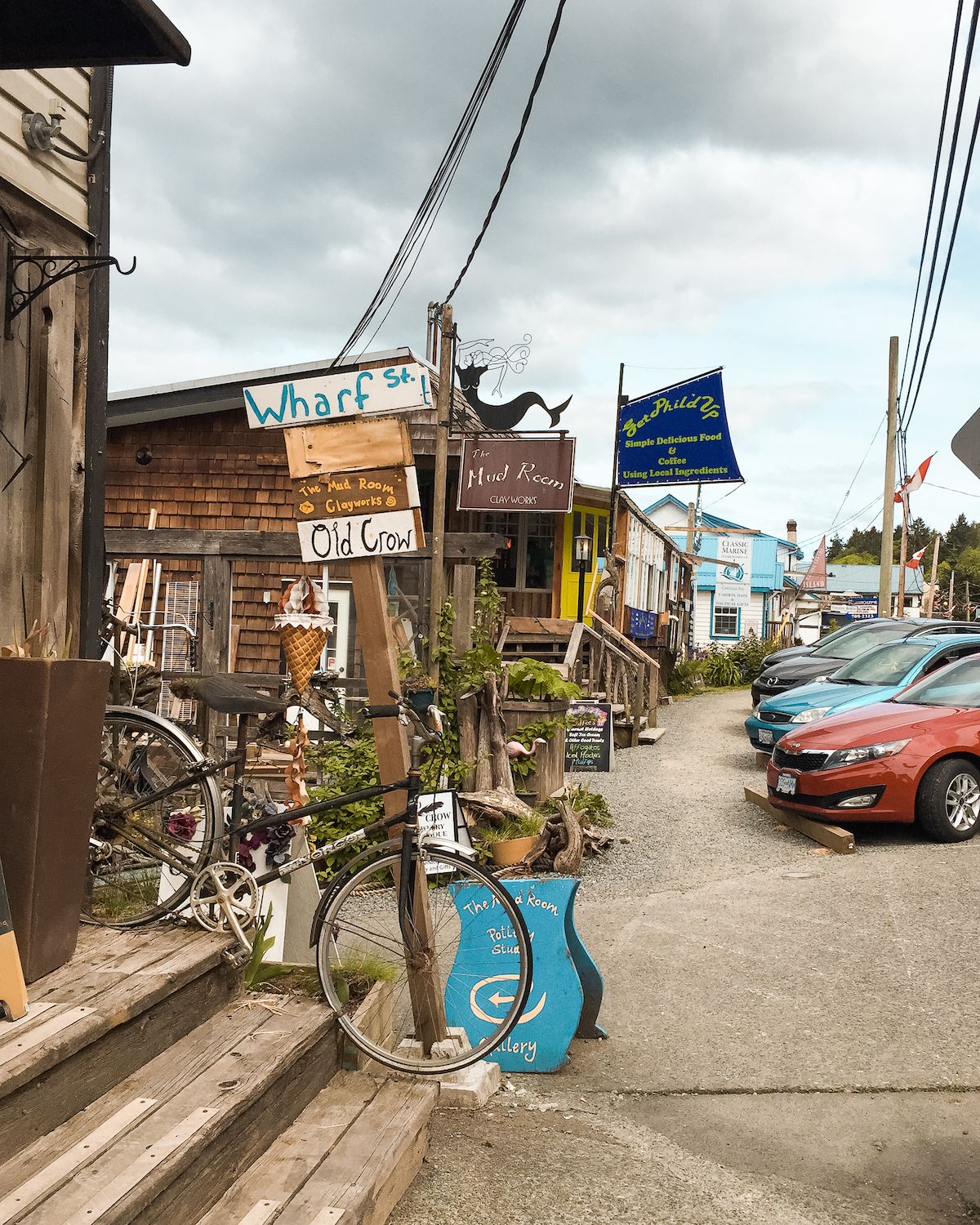 Under an hour drive northwest from Victoria you will find the cute waterfront town of Cowichan Bay. Walk Cowichan Bay Road to find quirky shops and seafood restaurants along the harbour. Eat ice-cream and buy old-fashioned candy at Udder Guy's Ice Cream or try delectable baked goods and the old-world inspired European bakery, True Grain.
Wineries in Cowichan Valley
One of the best things to do in the Cowichan Valley is to visit wineries. Most wineries have a relaxed setting where you can taste wines or eat lunch. Here are some of the best wineries in Cowichan Valley to check out:
Cherry Point Estate Wines
Rocky Creek Winery
Blue Grouse Estate Winery
Venturi-Schulze
Unsworth Vineyards
If you're not a wine drinker, check out the Merridale Cidery & Distillery for a cider and spirit tasting.
If you're a wine lover, you will love Grouse House located at the Blue Grouse Estate Winery.
The spacious 2-bedroom private house is situated among the vineyard and has a large patio with stunning views of the vines and surrounding mountains. Turn your wine tasting into a wine retreat.
5. Tofino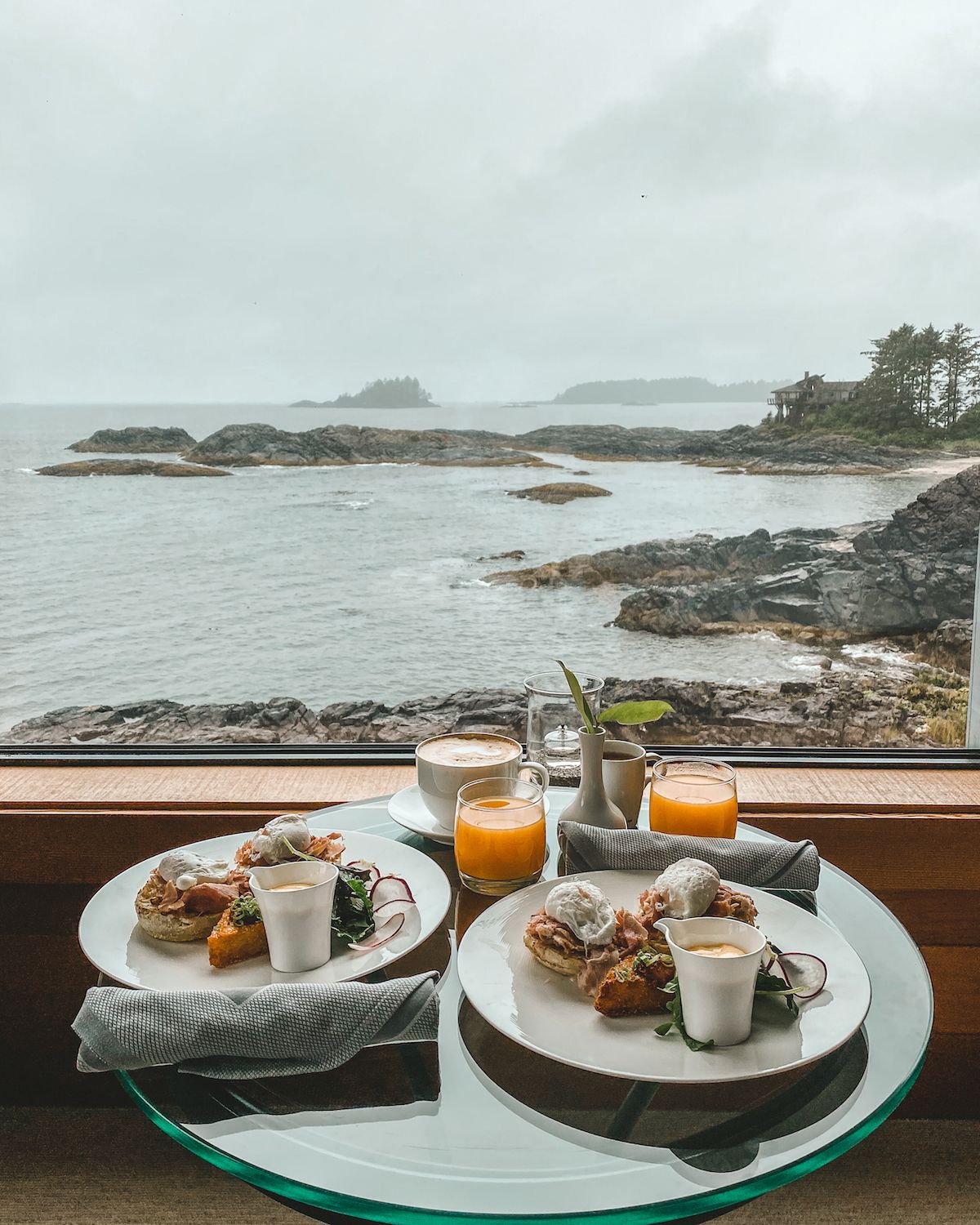 Tofino is located on the wild west coast of Vancouver Island and is a great place to visit at all times of the year. The relaxed and carefree town is home to luxury boutique hotels and cozy Airbnbs along the ocean that provide incredible views of the surrounding nature.
If you're looking for a remote nature escape, Tofino has it all. During summertime, walk through old-growth forests, go surfing or have a campfire on the beach at night. During winter season, put on your rain gear and walk the beaches or play board games by the fire and admire stormy ocean views from your window.
See our full list of the 17 best things to do in Tofino.
Where to stay in Tofino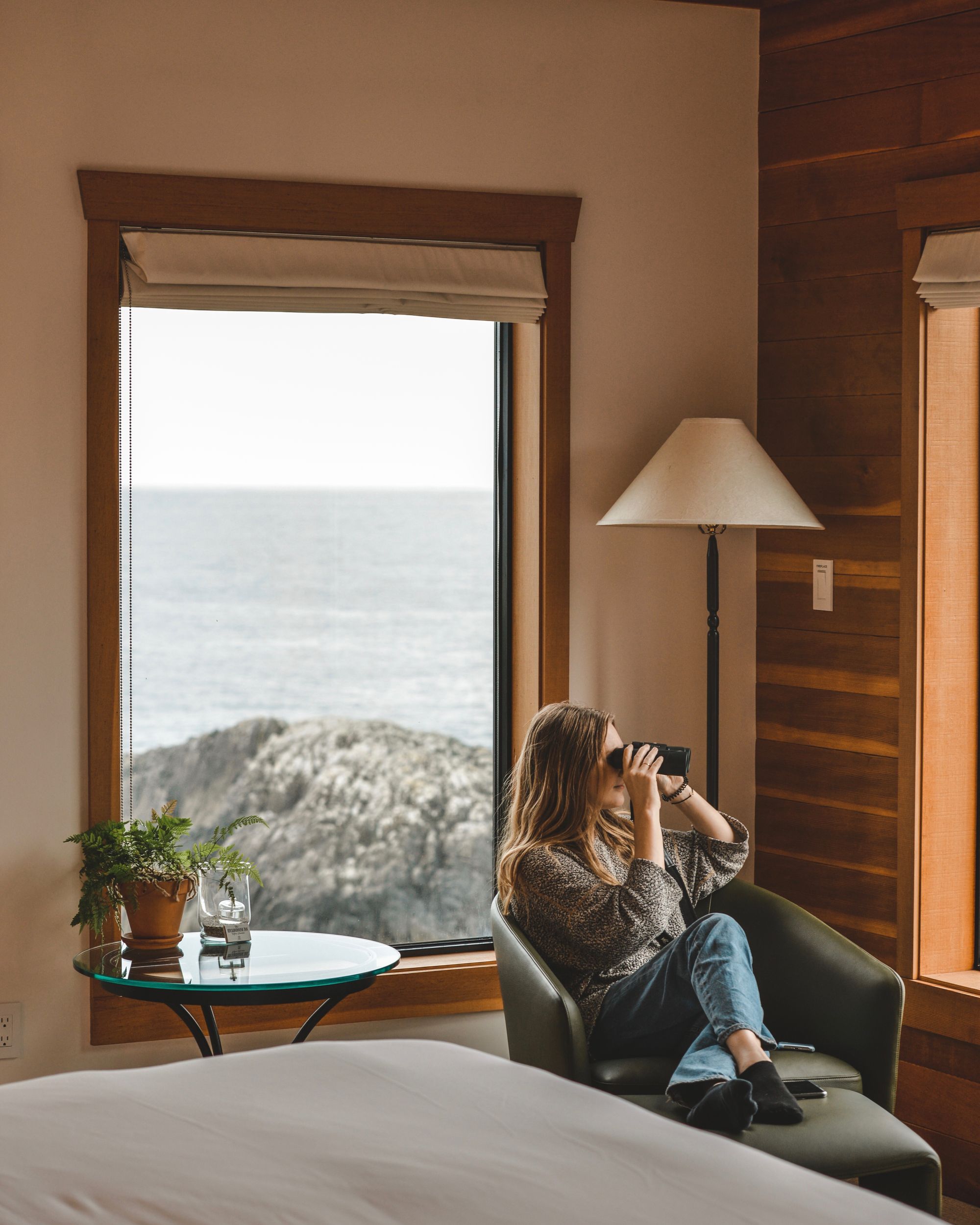 Tofino has some of the most unique hotels and B&Bs in Canada. Here are some of our top picks:
Best luxury hotel: Wickaninnish Inn. The boutique hotel is part of the luxury hotel brand, Relais & Chateau, and offers some of the best views in Tofino of the ocean. Pamper yourself at Ancient Cedars Spa or go for a romantic dinner at their fine dining restaurant, The Pointe, which offers sunset views of Chesterman Beach.
Best beachfront hotel: Pacific Sands Beach Resort. The hotel has wild ocean views and sits right on Cox Bay Beach, a spectacular crescent-shaped beach enclosed by rugged cliffs. The bay is fantastic for surfing and is also known to have some of the biggest waves during storm watching season.
Best for glamping: WILDPOD. The newly opened WILDPOD has six spacious luxury domes close to the water's edge. From your geodesic dome you will have views of the harbour and surrounding islands and are walking distance to town.
6. Ucluelet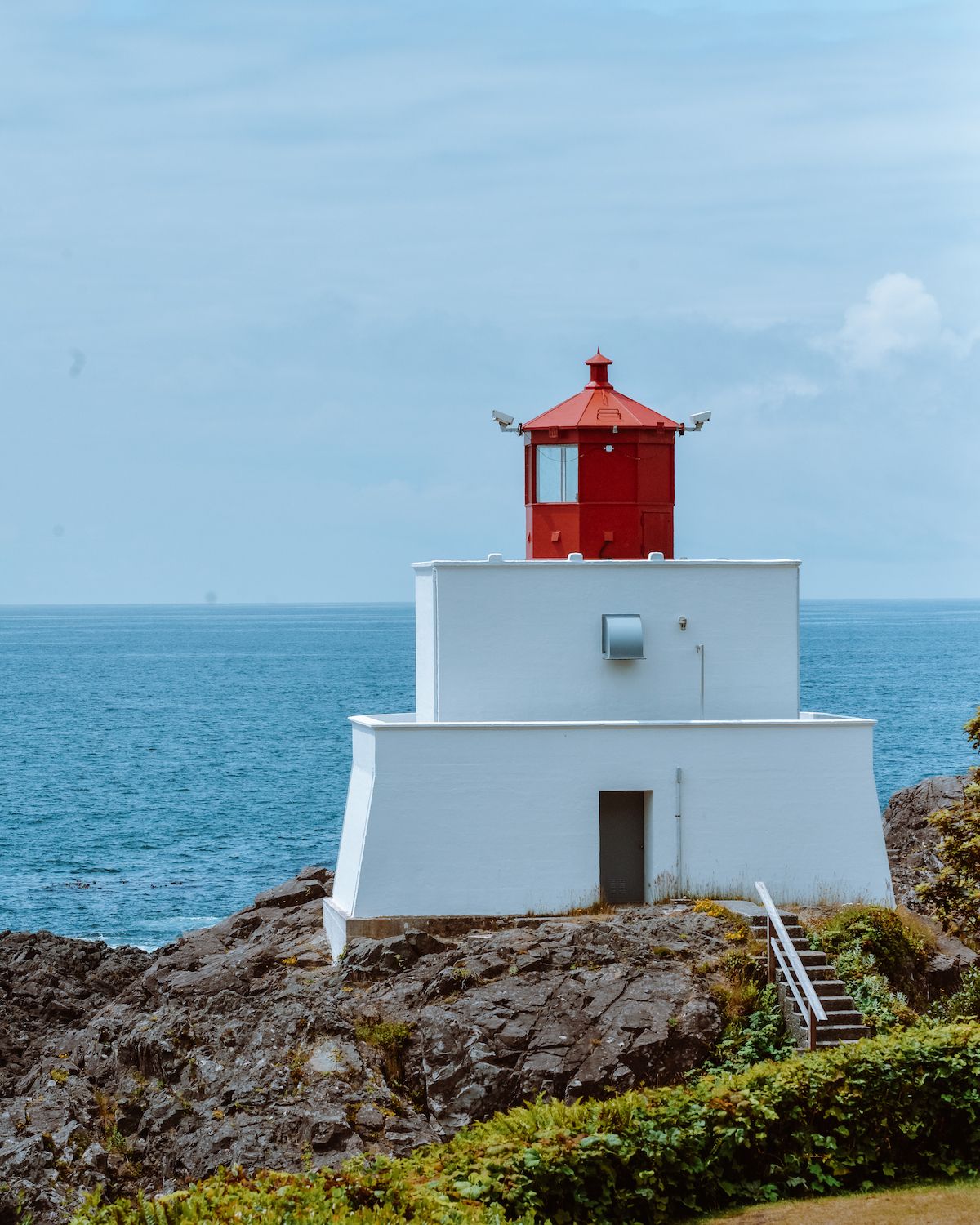 Just a 35 minute drive from Tofino is the funky town of Ucluelet with a great locals vibe. It's often overlooked by tourists since Tofino is close by, making it less touristy and more affordable. Ucluelet has an authentic west coast feel and offers many fun things to do. Start your morning at a quirky cafe, walk the Wild Pacific Trail Lighthouse Loop, eat at Pluvio, an the award-winning restaurant, or stay in a cozy cabin.
See our list of the 8 best things to do in Ucluelet.
Where to stay in Ucluelet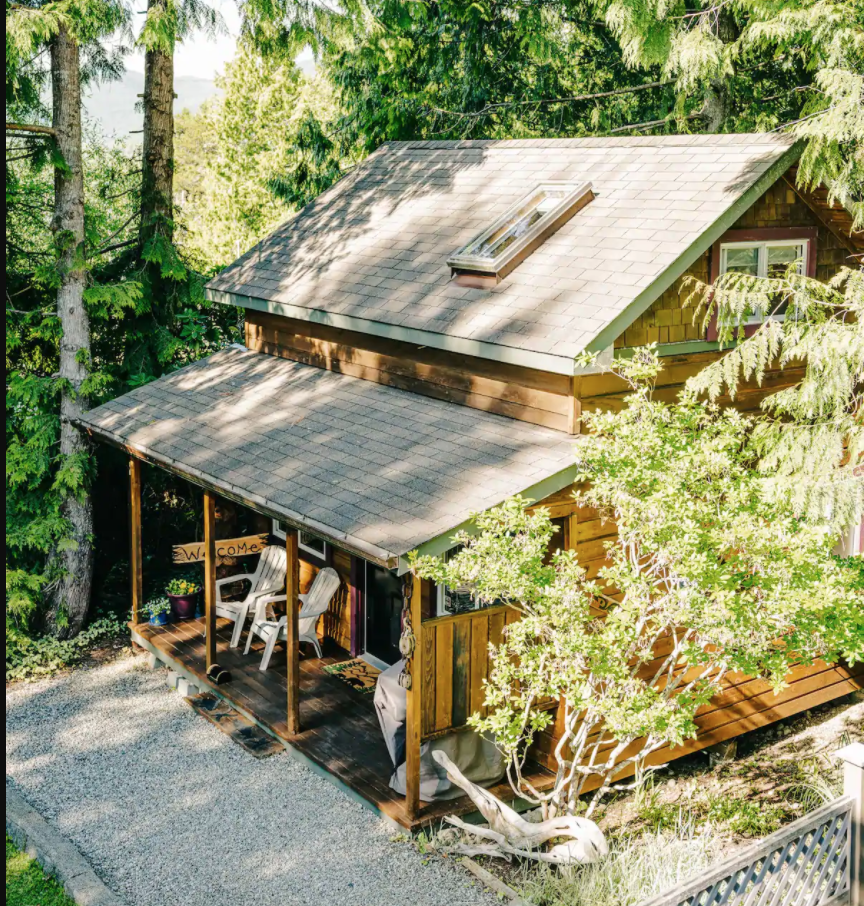 In Ucluelet you will find cozy cabins and quaint guesthouses. Here are some of our top picks:
Best boutique hotel: Pluvio Rooms. Part of the award-winning Pluvio Restaurant, Pluvio Rooms has four charming and luxurious rooms located in the heart of Ucluelet. It's a great starting-off point to explore the town.
Most unique Airbnb: Lazy Bear Cabin. The cozy and artistic cabin has beautiful wooden accents and forest views. It's easy to spend time outside on the wooden balcony, by the firepit or in the outdoor hot tub.
7. Elfin Lakes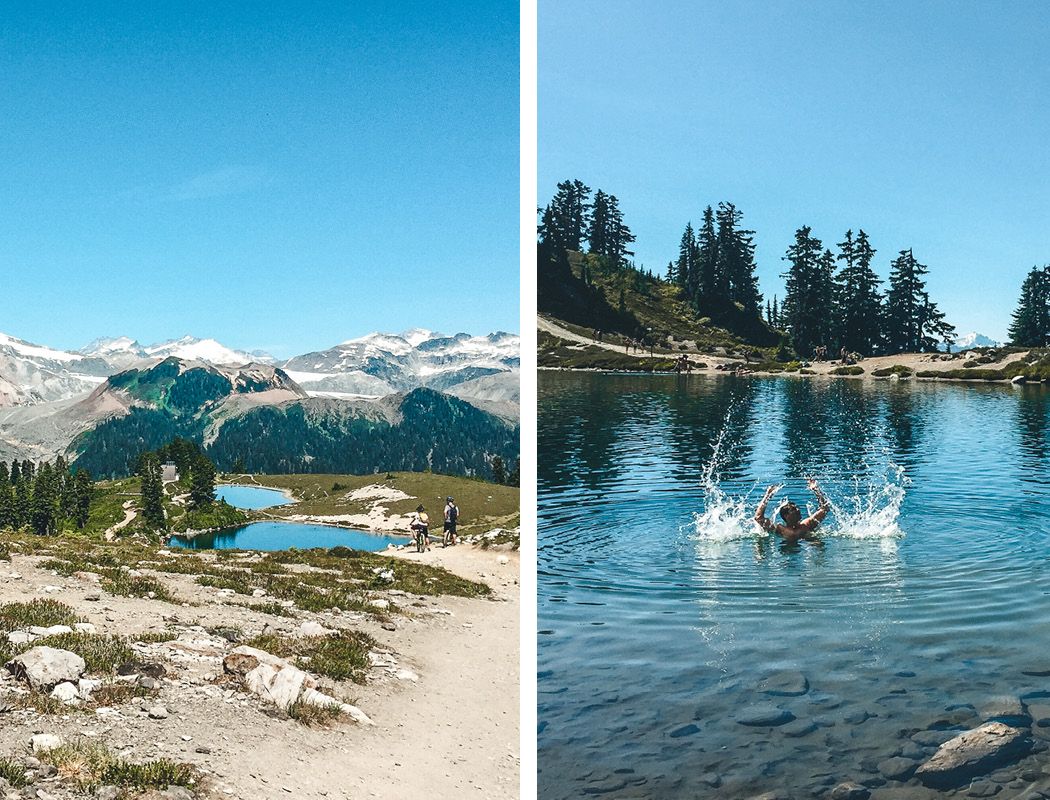 Elfin Lakes is one of the most beautiful hikes in Canada. What makes it so special is that you can camp over night and swim in the lake. Also, during a large part of the 11 km hike and 600m ascent, you travel along a magnificent alpine valley with panoramic views at every step! If that wasn't enough, two crystal clear alpine lakes and a beautiful view await you at the top. On a hot summer's day it's refreshing to take a dip.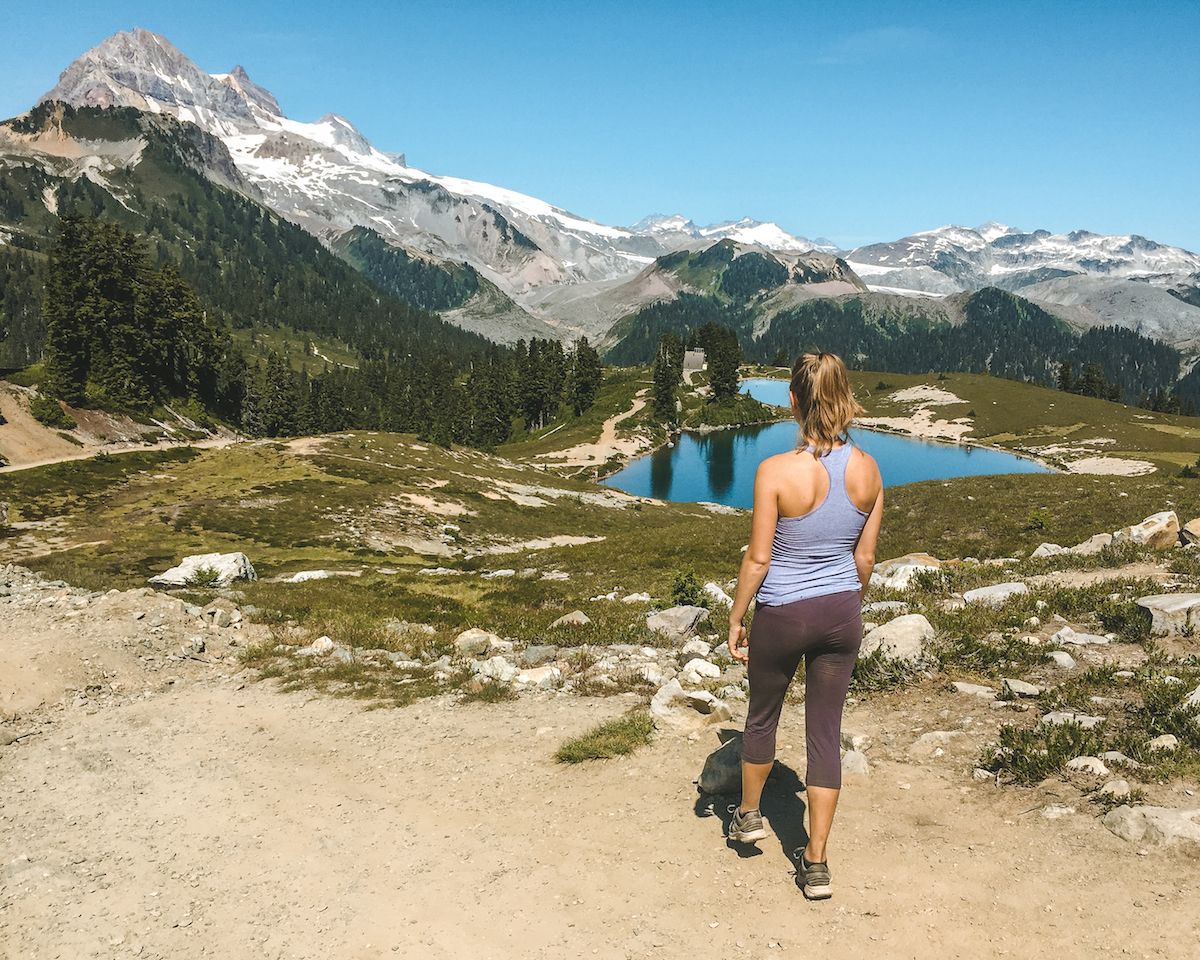 Elfin Lakes camping during summer
To avoid snow, you will have to hike between July - October.  To camp overnight on a tent pad, you must make a reservation through Discover Camping. The tent pad can hold up to two tents and four people. You will need to bring all camping equipment.
Elfin Lakes camping during winter
If you want to brave the snow, you can book a stay at the shelter during winter. The shelter sleeps up to 33 people. To do the hike, you will need snowshoes, warm clothes and sleeping gear. Bring ear plugs! You also have to reserve your stay at the shelter in advance through Discover Camping. Remember to check when sunset is and plan accordingly. Best to bring a headlamp!
Elfin Lakes Trail in a nutshell
Total distance:  22 km
Elevation gain: 600 m
Hiking time there and back: 6 hours
Difficulty: moderate
Cost to rent tent pad: $12 CAD reservation fee + $10 per person per night
Cost to rent shelter: $12 CAD reservation fee + $15 CAD per person per night
Where to book: Discover Camping
8. Garibaldi Lake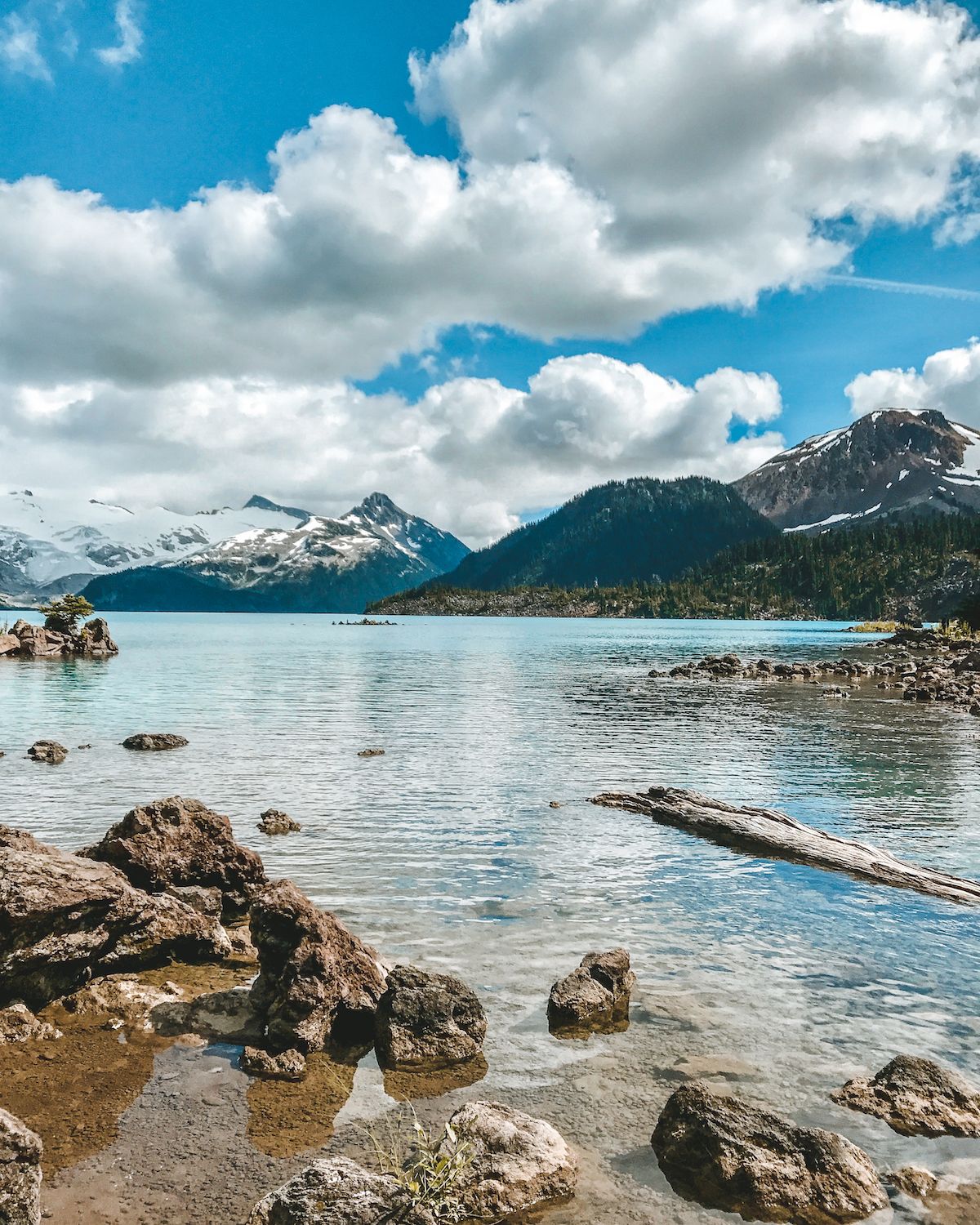 Garibaldi Lake is another incredible hike where you can camp overnight. This hike is more difficult than Elfin Lakes, but the views are worth it. The large turquoise-coloured glacial lake sits at 1,450 m and is surrounded by majestic mountains, stratovolcanoes and glaciers. The lake was created when a natural dam formed from a blockage of lava flow from Mount Price. Hiking season for Garibaldi Lake is from June - October.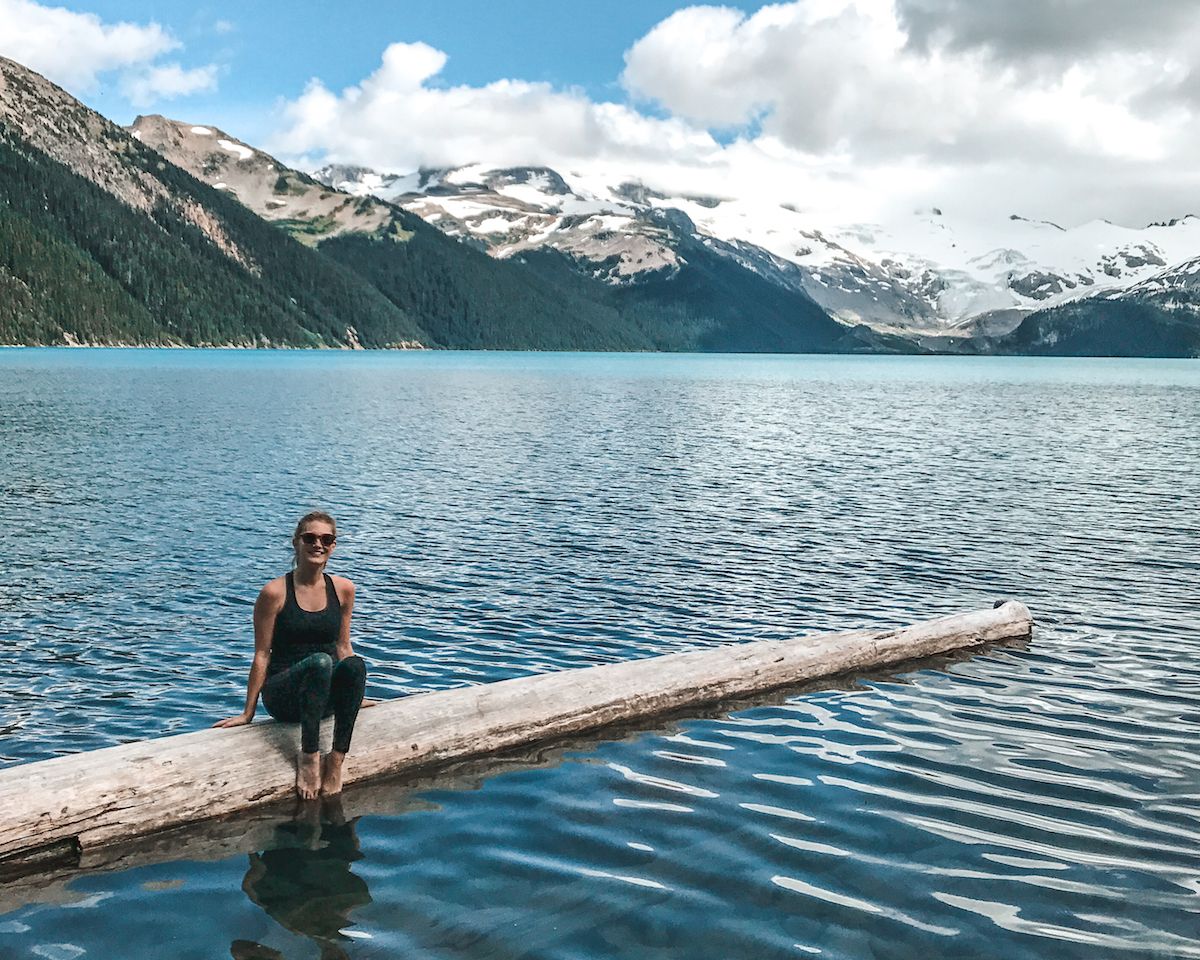 Garibaldi Lake camping
There are two camping areas, the first at Garibaldi Lake and the second at Taylor Meadows. Both spots need to be reserved in advance with Discover Camping and costs $12 CAD for the reservation fee + $10 CAD per person per night. You must bring all camping gear.
Garibaldi Lake hike in a nutshell
Total distance:  18 km
Elevation gain: 900 m
Hiking time there and back: 5-6 hours
Difficulty: moderate
Cost to rent tent pad: $12 CAD reservation fee + $10 CAD per person per night
Extension option: Panorama Ridge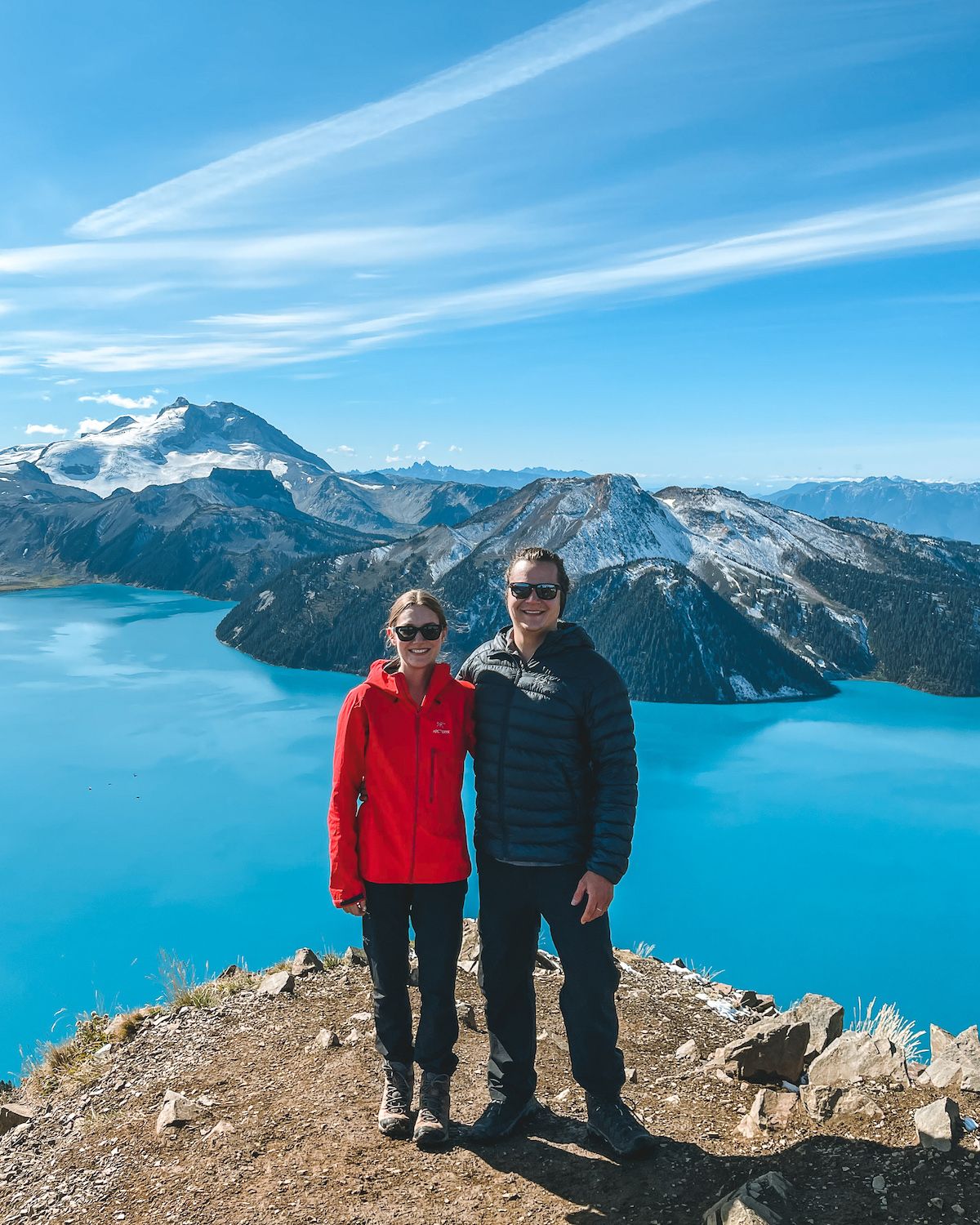 For experienced hikers, continue your journey to Panoramic Ridge, to find one of the the best panoramic views in BC. From the ridge, you will have a birds-eye view of Garibaldi Lake as well as the surrounding mountains and glaciers. If you choose to also do Panorama Ridge, note that the hiking season is between July - October. From Garibaldi Lake it's an additional 12 km roundtrip and a 630 m ascent. The hike will take about 5 hours.
See our comprehensive Panorama Ridge & Garibaldi Lake camping guide.
9. Whistler
Whistler is a famous ski resort town with the largest ski area in North America.  It also hosted the snow events of the Vancouver Olympic Winter Games in 2010. Other than winter sports, there are a ton of fun things to do around Whistler. During summertime take the PEAK 2 PEAK gondola across two mountains for stunning views, go hiking, mountain biking (cross country or downhill) or take a swim in a refreshing lake.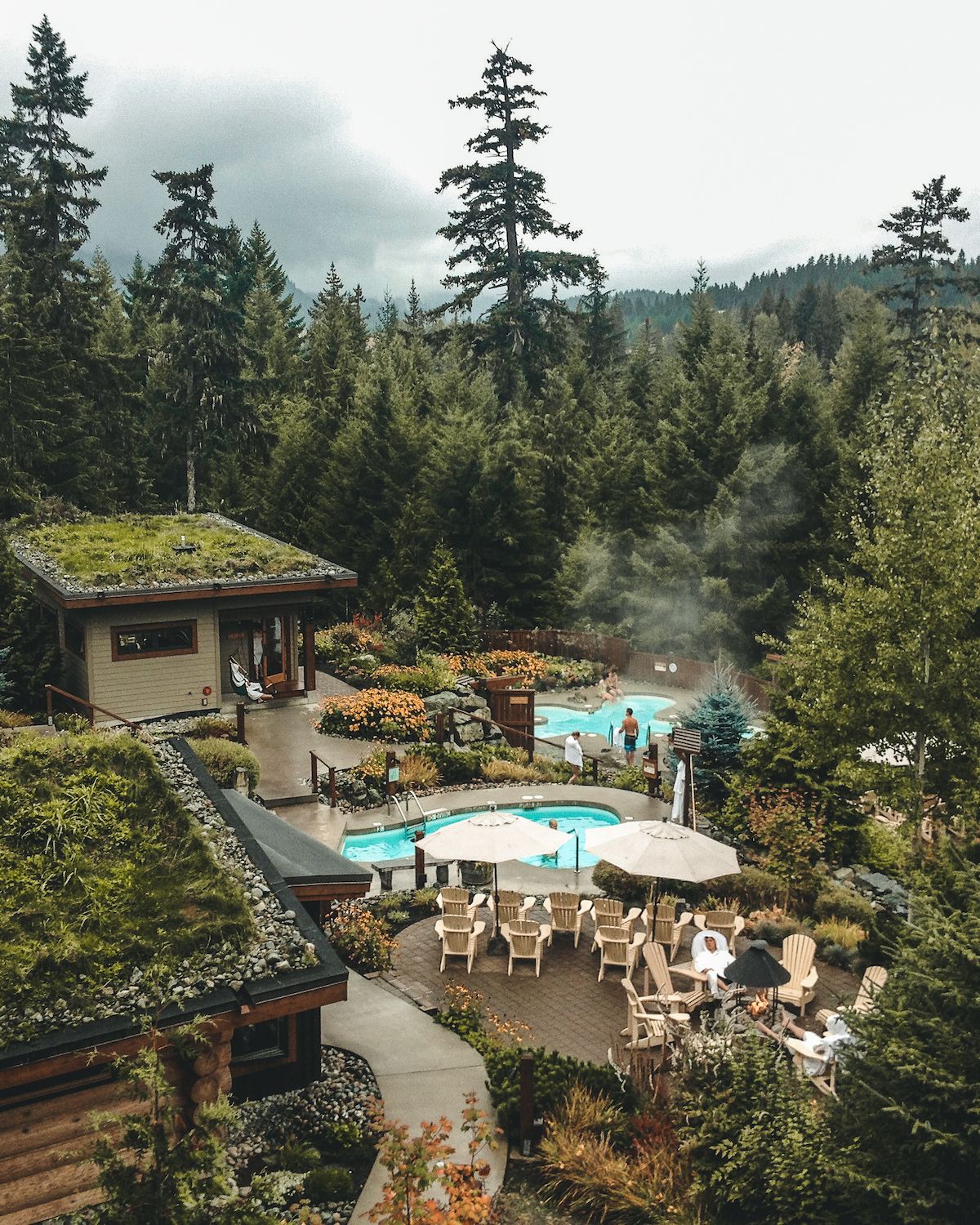 One of the best things to do year round is visit Scandinave Spa. The spa is situated peacefully in the middle of nature. You will find hot baths with waterfalls, cold plunge pools, saunas, steam rooms, hammocks and reading rooms. Phones and talking are not allowed while in the bathing area or reading rooms. Help yourself unwind by starting your day at the spa with a relaxing massage.
Where to eat in Whistler
Whistler has an excellent culinary scene that is constantly evolving. For fine dining, check out Araxi or Alta Bistro. Araxi serves pacific northwest cuisine and is part of the prestigious TopTable group who own the fine dining restaurants Blue Water and Elisa in Vancouver. Alta Bistro serves alpine-French cuisine and was named Whistler's top restaurant in 2019 by the Vancouver Magazine Restaurant Awards.
For a trendy and casual eatery, Basalt Wine & Salumeria is a great choice. During summer, grab a spot on the patio and share a charcuterie board and bottle of BC wine. In wintertime, warm up with their bubbling cheese fondue.
Where to stay in Whistler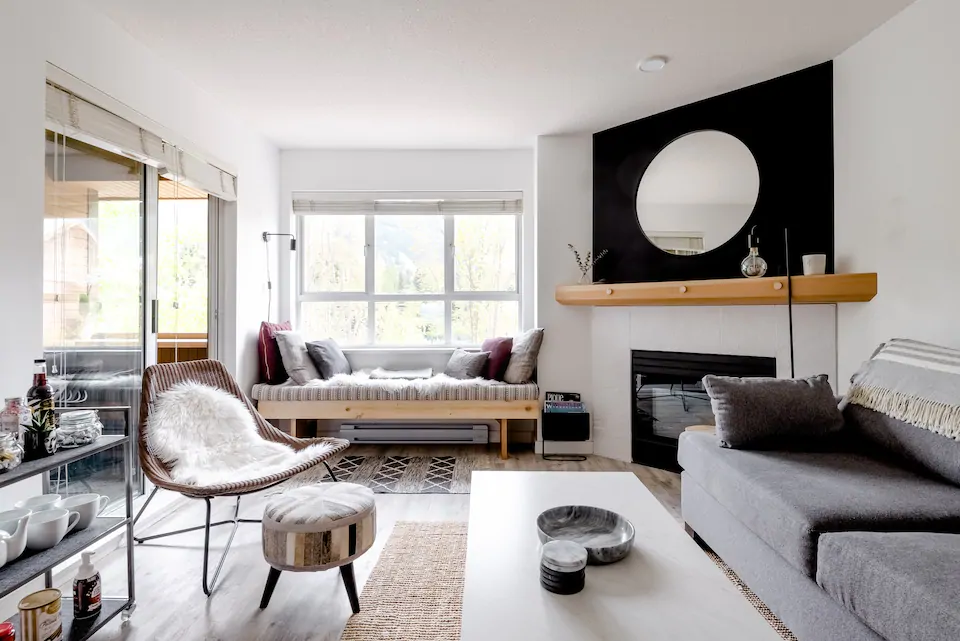 Whistler is filled with mountainside resorts and condos turned Airbnbs. Here are some of our top picks:
Best luxury hotel: Fairmont Chateau Whistler. The ski resort is located next door to the gondola of Whistler Blackcomb mountain, making it effortless to go skiing, mountain biking or hiking. The outdoor pool and hot tub area is fantastic with drinks and food service. Order a piña colada and enjoy the sunshine on the pool deck.
Best for skiing & snowboarding: The Modern Whistler Apartment. Hitting the slopes will be a breeze since you are steps away from the ski lifts. The condo is bright and spacious with a contemporary design.
Best Airbnb in the heart of Whistler Village: Mountain Views in a Magnificent Condo. The top floor condo is beautifully decorated and is steps away from restaurants and shops.
10. Sparkling Hill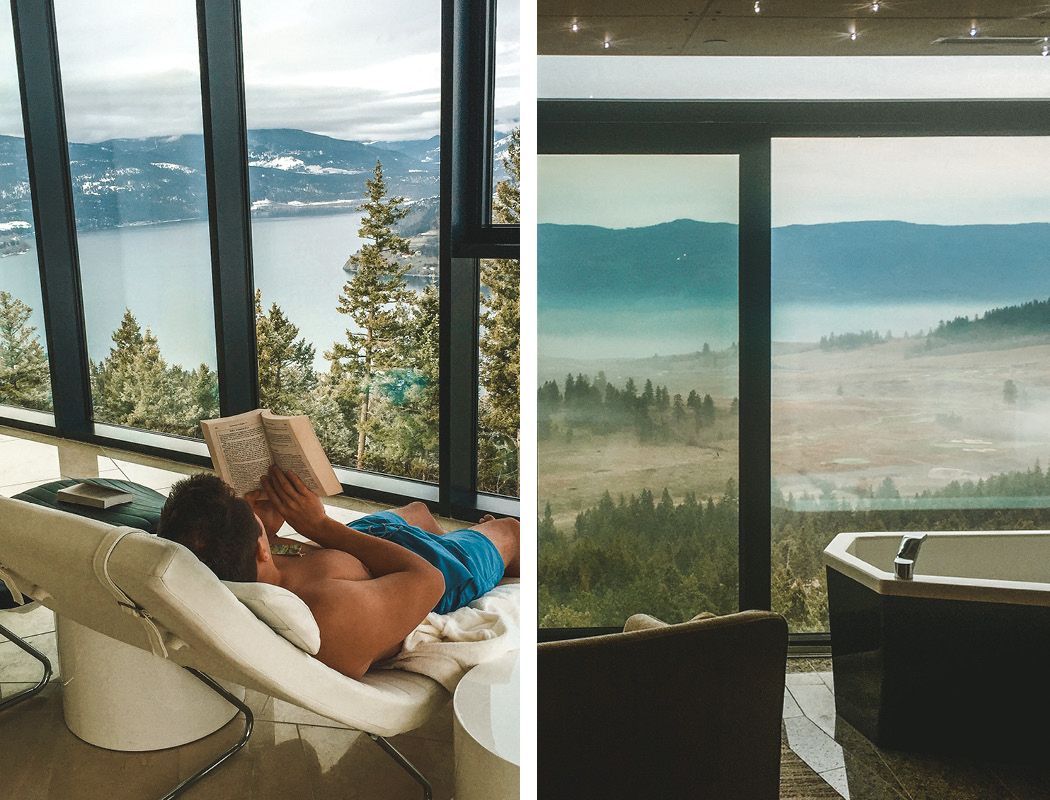 Located in BC's wine country near Okanagan Lake,
Sparkling Hill
is a luxury spa resort idyllic for a romantic getaway. If you are celebrating an anniversary, this is the perfect place to do it.
Owned by the Swarovski family, Sparkling Hill has 3.5 million Swarovski crystals that are infused into the architecture of the hotel.
The open-concept rooms are elegantly done and feature a crystal fireplace, wellness bed and a two-person soaker tub with stunning views outside the floor-to-ceiling windows. The Swarovski crystal lights above you create a romantic ambience and the two cozy chairs looking outside the window are the ultimate place to drink a glass of bubbly and watch the sun go down.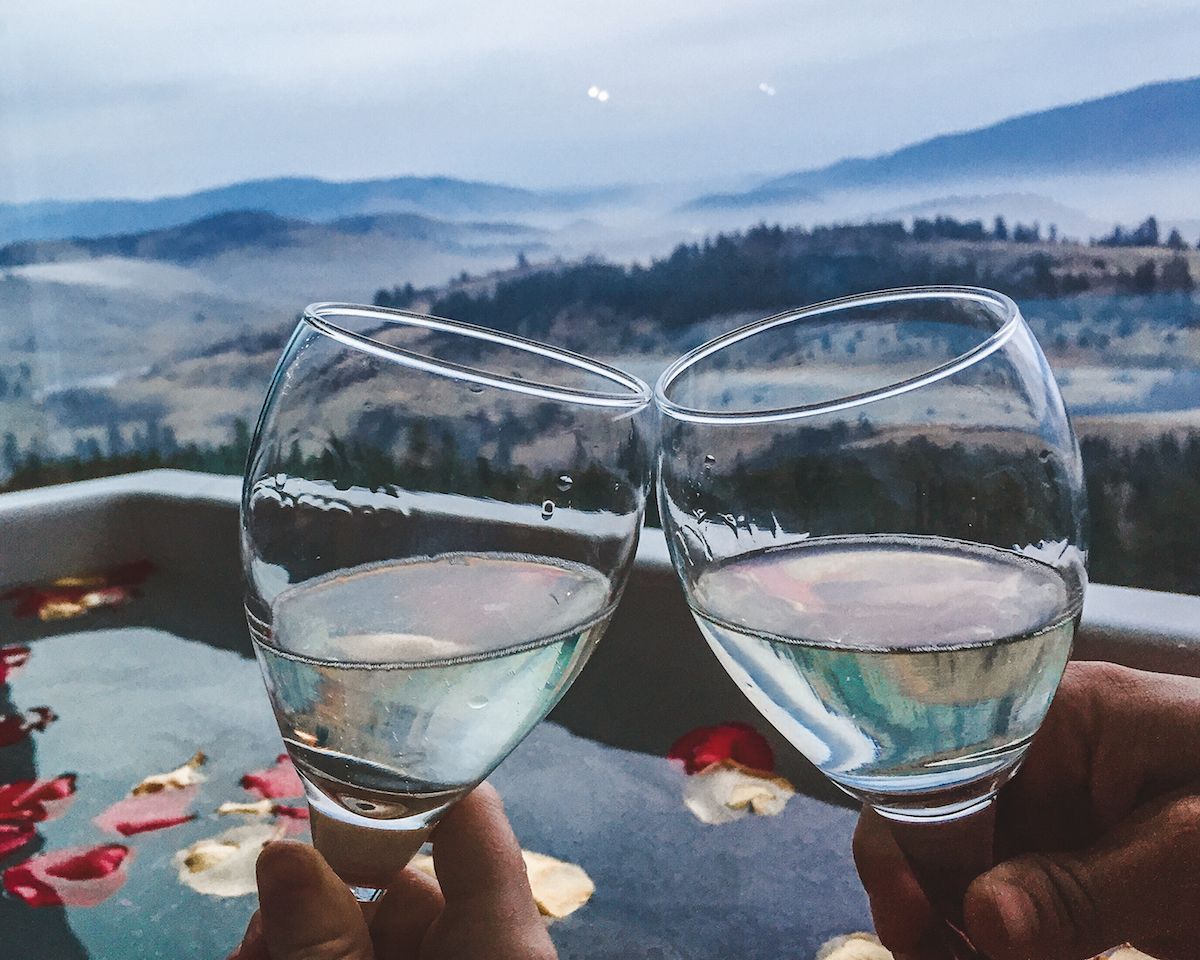 Once you venture outside your room, you will be impressed by the amenities. The 40,000 sq. ft. spa is the largest in Canada and features three saunas, four steam rooms, an igloo room, indoor pool and hot tub, kneipp and an outdoor infinity pool. Each steam room and sauna is unique and has a different temperature. Our favourites are the rose steam room, the mint-scented crystal steam room and the classic Finnish sauna.
Within the spa you will also find a relaxation room excellent for reading, a tea room and a fitness studio. All rooms have gorgeous views of the surroundings.
Note: due to the ongoing pandemic the steam rooms and saunas are temporarily closed.
Sparkling Hill
includes a gourmet breakfast with each stay. For lunch and dinner you can either choose to dine at PeakFine, their fine dining restaurant, have a private dining experience in your room, or eat at Barrique and Java, their casual coffee and wine lounge.
11. Osoyoos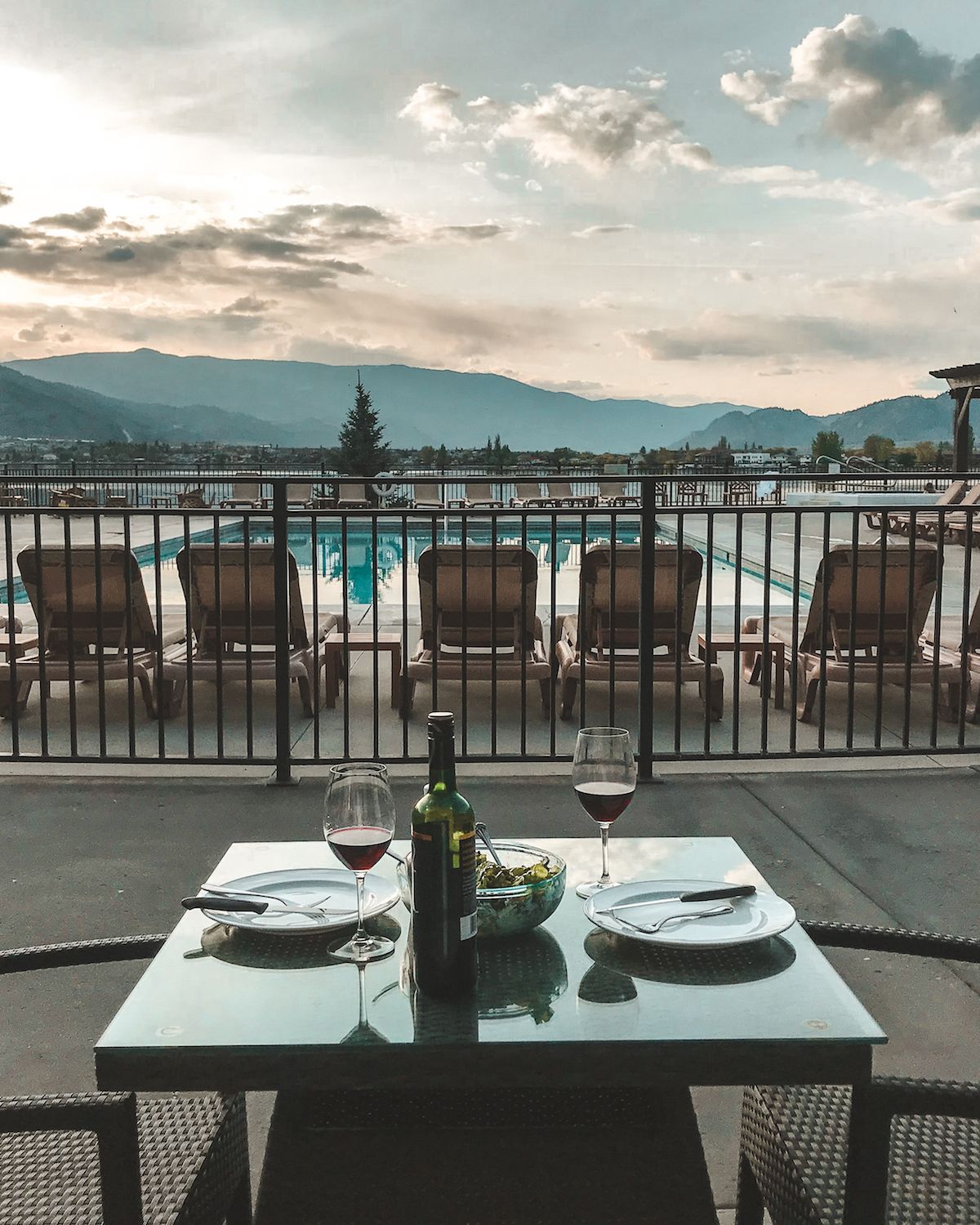 Osoyoos is a cute oasis located in BC's desert region. The beach town is located on Osoyoos Lake and is surrounded by barren mountains and vineyards. If you're looking to relax and grab some sun, you can do so in one of the many lakeside resorts or at the wineries as you have a wine tasting.
Fun things to do in Osoyoos
Hang out at Rattlesnake Canyon, an amusement park with your favourite fair rides, mini golf, bumper cars and arcade games. Take a stroll along the lake and through town and eat gelato at Roberto's Gelato. Rent stand-up paddle boards and take a dip in the lake.
Osoyoos is also known for its wineries and has over 40 of them in the Oliver Osoyoos wine country. Go for a wine tasting at some of the top rated wineries, such as Covert Farms, River Stone Estate Winery, Moon Curser Vineyards and Nk'Mip Cellars, North America's first indigenous owned winery.
Some of the wineries are close to Osoyoos and others near the town of Oliver, which is a 18 minute drive away. If you want to have a wine tasting at many wineries, consider hiring a private driver for the day with Okanagan Private Driver. They have fair pricing as they use your vehicle.
Where to stay in Osoyoos
For lakeside resorts
check out
Watermark Beach Resort
or
Walnut Beach Resort
.
If you want a desert valley and vineyard view,
consider staying at
Spirit Ridge
(a 7-minute drive from town) or
Hester Creek Estate Winery
(a 15 minute drive away from town).
12. Golden Ears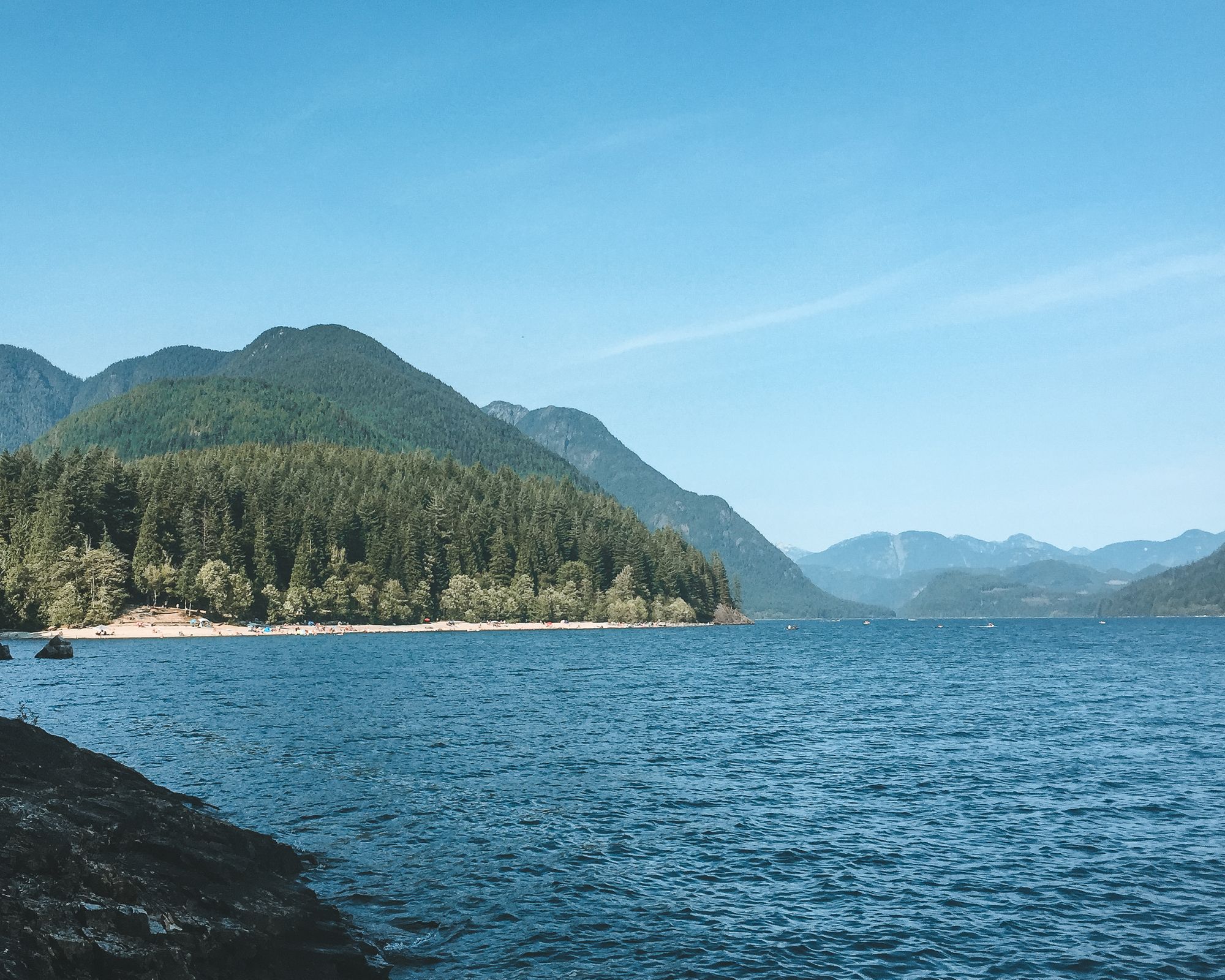 Golden Ears Provincial Park is one of the largest parks in BC and a locals favourite for camping. Driving north of Maple Ridge through rich green forested roads to Alouette Lake makes it truly feel like you're in the wilderness. Camping here is easy as there are designated spots you reserve online and you can drive your car right up to your camping spot. There are also toilets, picnic tables, dump stations and showers available. You can choose from three camping areas, Alouette Lake, Gold Creek and North Beach.
During the day, take a swim at the lake, play in the creek or go for a hike. Don't forget to bring hot dog sticks and ingredients to make S'mores!
Note that during summertime the park is quite busy with campers staying close to you in other camping spots. Expect to hear some noise and bring ear plugs for sleeping just in case!
Golden Ears camping fees
Summer camping:
Alouette Lake: $35 CAD per party/night
Gold Creek: $35 CAD per party/night
North Beach: $23 CAD per party/night
Winter camping: available at Gold Creek for $13 CAD per party/night.
13. Sunshine Coast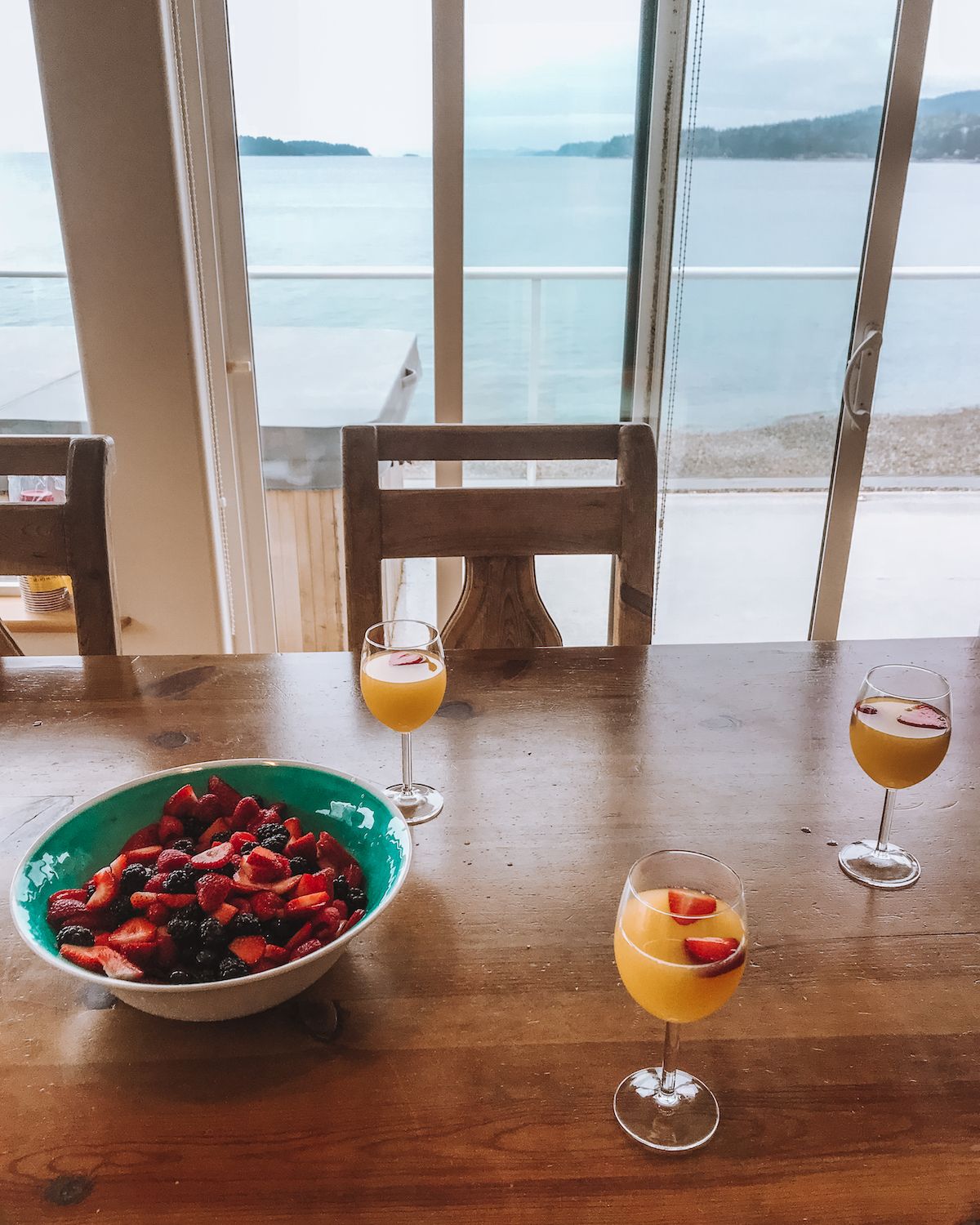 Take a 40 minute ferry ride from Horseshoe Bay to Langdale and you'll come upon the Sunshine Coast. The scenic region is still part of the mainland, however it can only be reached by ferry. Driving down the Sunshine Coast Hwy, you will discover artsy seaside towns, quaint restaurants and cafes. One side of the highway is the ocean and the other mountains covered with coniferous trees.
Where to stay on the Sunshine Coast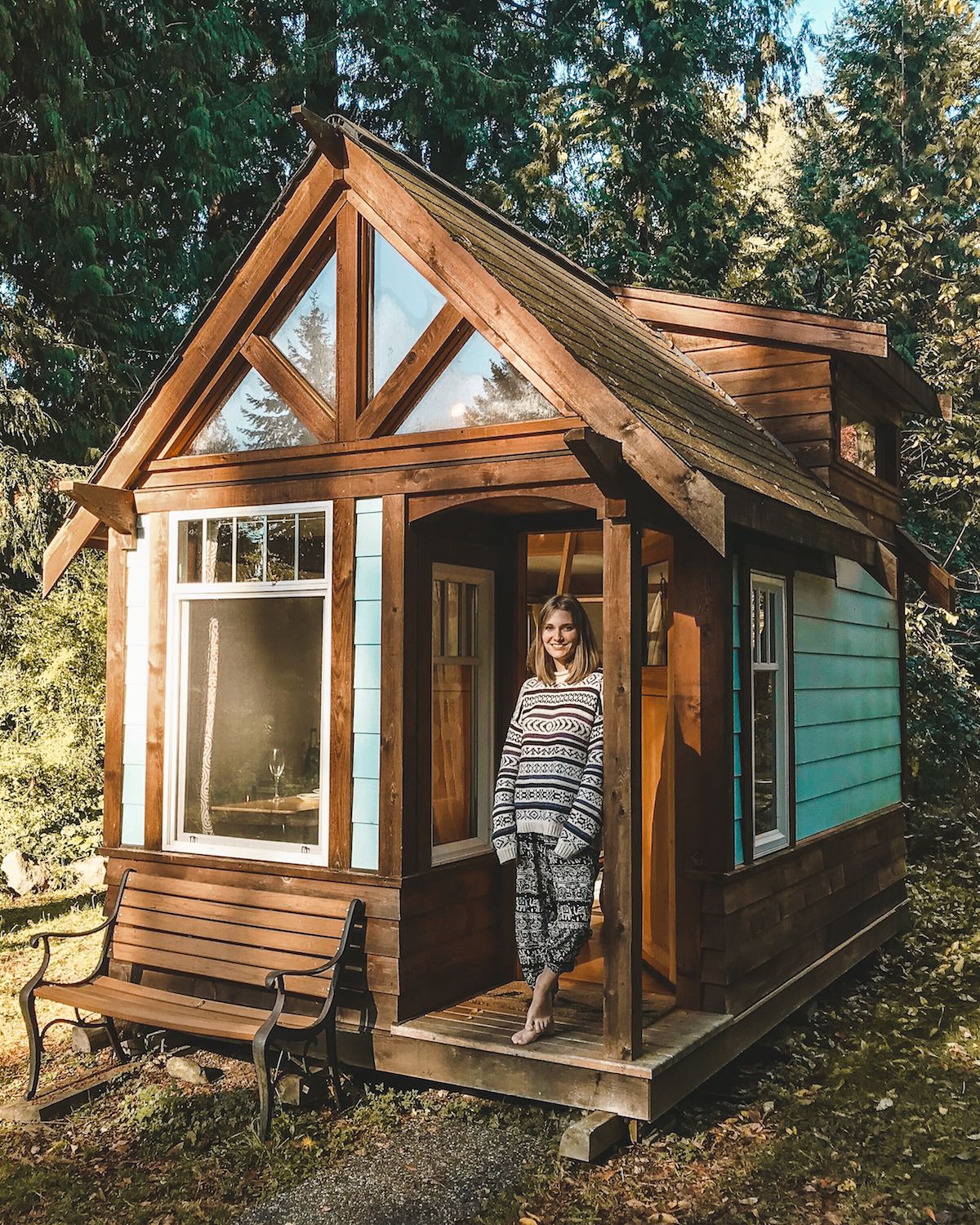 One of the best things to do here is stay in a Airbnb in one of the villages. There are many unique places to stay in the forest or right along the ocean. Here are some of our top picks:
Best for a romantic getaway: Micro Cabin in Roberts Creek. The tiny home is the perfect size for you and your partner to have a weekend getaway in nature. It was even featured on Canada Living! Take a walk to the main strip of Roberts Creek where you will find Gumboot Cafe, Gumboot Restaurant and a cute general store. Make a romantic dinner back at home and eat outside on your teal-coloured picnic table.
Best for a weekend getaway with friends: Dreamcatcher Suite. I stayed here with five of my girlfriends and we had a blast. The views of the ocean are incredible from the house and the outdoor hot tub. Wait until you see the sunset! It's close to the biggest town of Sechelt making grocery buying easy. The kitchen is also large with a big island, making it a breeze to cook a meal together.
14. Porteau Cove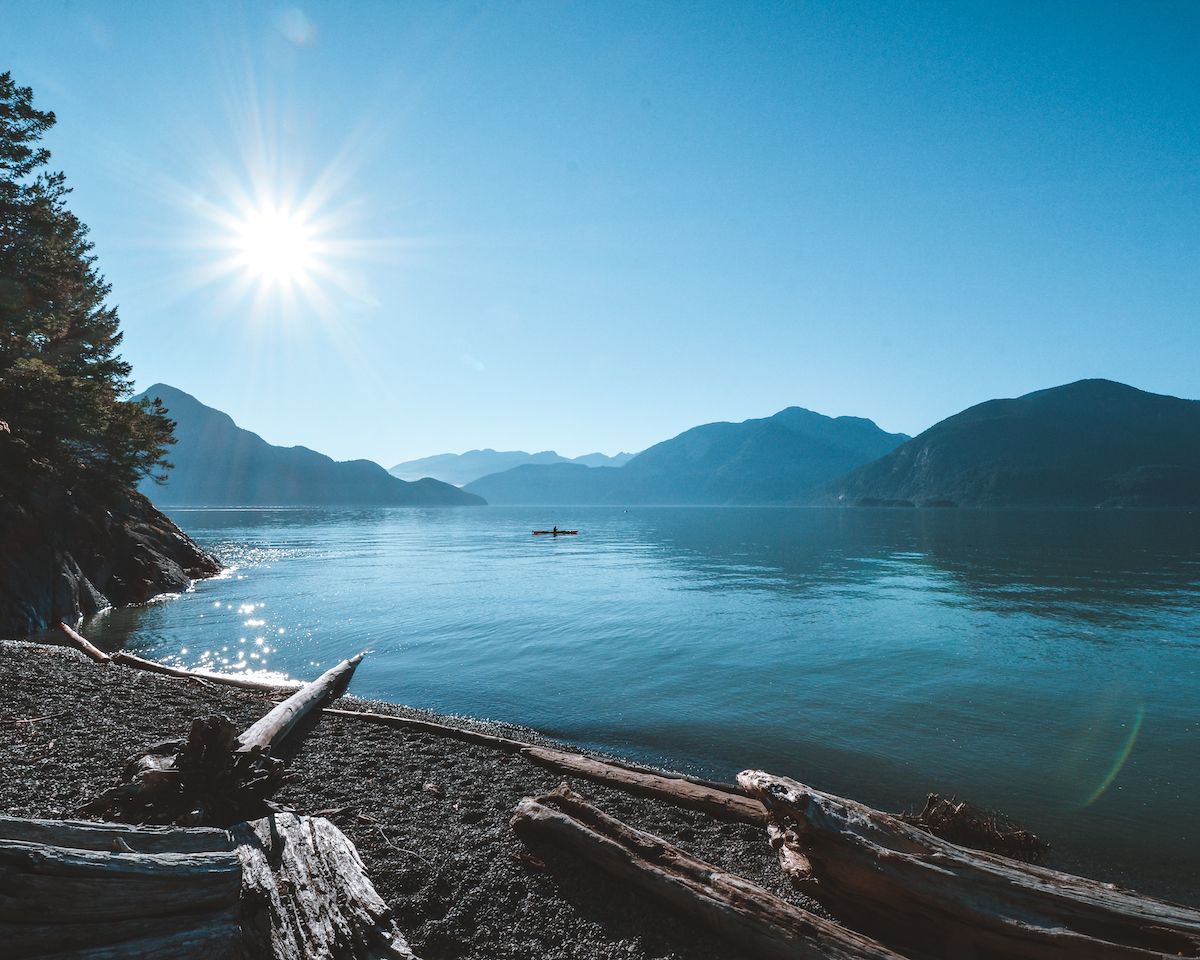 Another stunning camping spot, yet this time you're camping right beside the ocean! Porteau Cove Provincial Park is located on your way up to Squamish on the Sea to Sky highway, known as one of the most beautiful drives in the world. It's an easy weekend getaway from Vancouver, since it's only a 45 minute drive away. However, camping spots fill up quickly so you will need to book in advance. Camping is open year round.
For a fun daytime activity take the Sea to Sky Gondola or hike up The Chief to see beautiful panoramic views of Squamish and Howe Sound.
Porteau Cove camping fees:
Summer camping:
Car camping: $35 per party/night + $8 for electrical/night
Walk in camping: $20/party/night
Winter camping:
Car camping: $18 per party/night + $8 electrical/night
No walk-in camping available
15. Deception Pass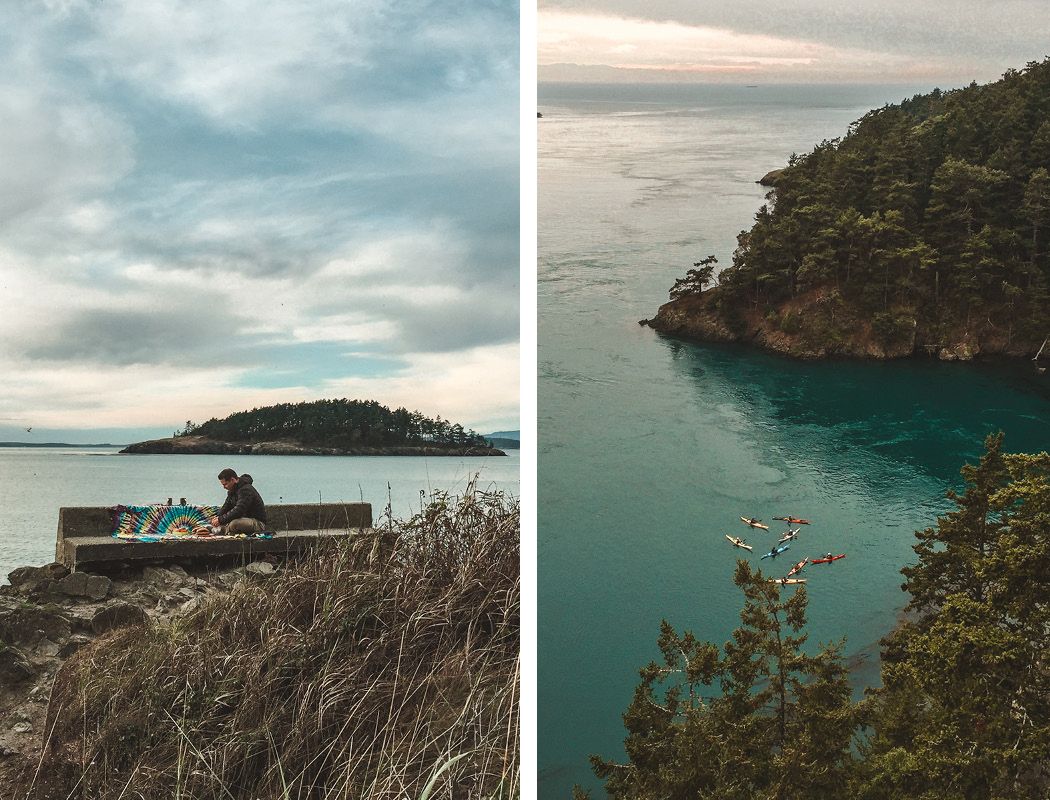 Being so close to the border, it's easy to take weekend trips from Vancouver to the USA. A two hour drive south of Vancouver (plus border crossing time) will take you to the beautiful Deception Pass National State Park in Washington. The park has a rugged landscape overlooking the ocean and is a great spot for camping.
One of the most exciting things to do is drive or walk across Deception Pass Bridge. The bridge sits high above the water and looks eerie especially when there is fog. The waters below are known to be treacherous for boaters due to strong changing currents in the narrow pass. It was also used as a filming location for the horror movie, The Ring. If you want a good scare, watch it in your tent!
When camping at Deception Pass, there are pretty walks you can take along the shore which are especially beautiful during sunset.
Take a drive into Oak Harbour and have a bite to eat at the Terrace Wine Bar & Bistro or watch a movie at the Blue Fox Drive-In Theater, which has been open since 1959!
Deception Pass camping fees
We highly recommend making a reservation online to ensure you get a spot:
Walk-in sites: $25 USD per party/night + $8 USD reservation fee
Camping spot with no electrical: $30 USD per party/night + $8 USD reservation fee
Camping spot with electrical: $40 USD per party/night + $8 USD reservation fee
16. Seattle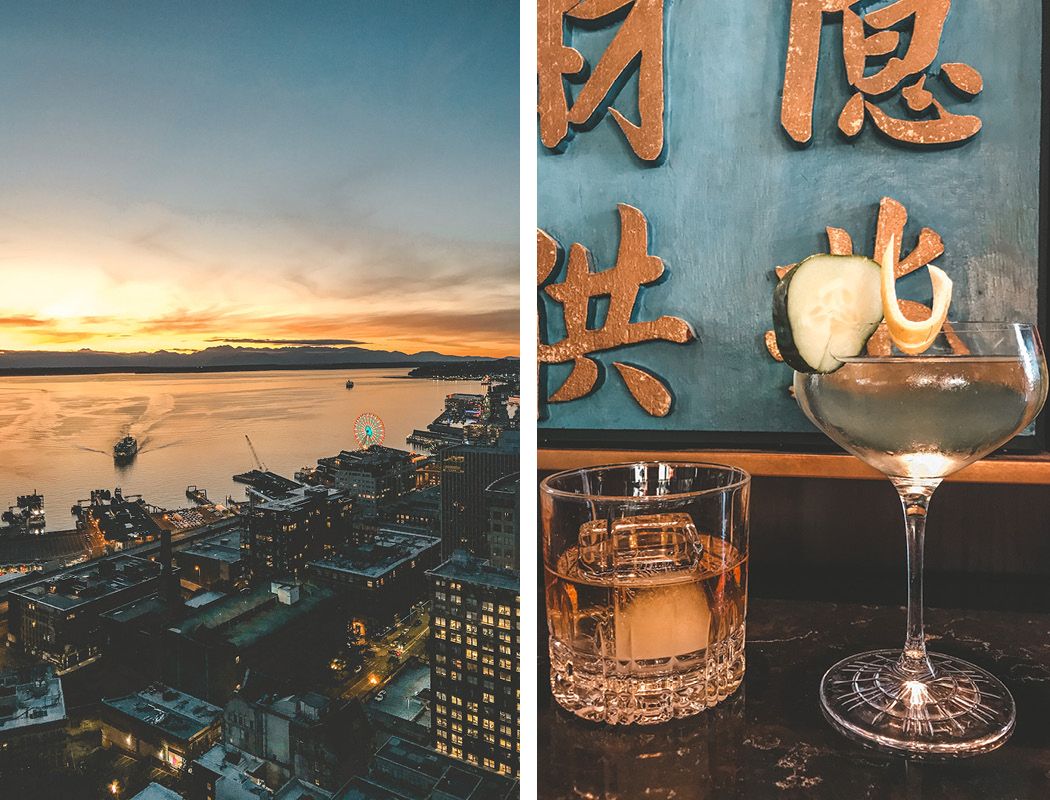 Seattle is a hip and classically American city known for its indie music scene and Pacific Northwest cuisine that will excite foodies. After driving about 3 hours south of Vancouver, you will have a whole new metropolis to explore!
Fun things to do in Seattle
There are many unique things to do in the city for the weekend. Start your day with a coffee at the first ever established Starbucks located at Pike Place Market. Under a 20 minute walk down Pike street you will also find the Starbucks Reserve Roastery, a spacious and beautiful roastery where you can try coffee flights and rare coffees. There are only six locations in the world!
For panoramic views of the city visit Smith Tower, the first skyscraper in Seattle built in 1914. The neo-classical tower has a glamorous interior, open-air observation deck and a speakeasy-style cocktail bar.
For dinner, live out your Jiro Dreams of Sushi fantasy at Sushi Kashiba, a restaurant owned by his apprentice, Shiro Kashiba. Book far in advance to get a spot at the chef's table, where the chef serves you piece after piece of nigiri sushi until you're full. It is amazingly fresh and an extraordinary way to try new types of seafood and flavour.
Where to stay in Seattle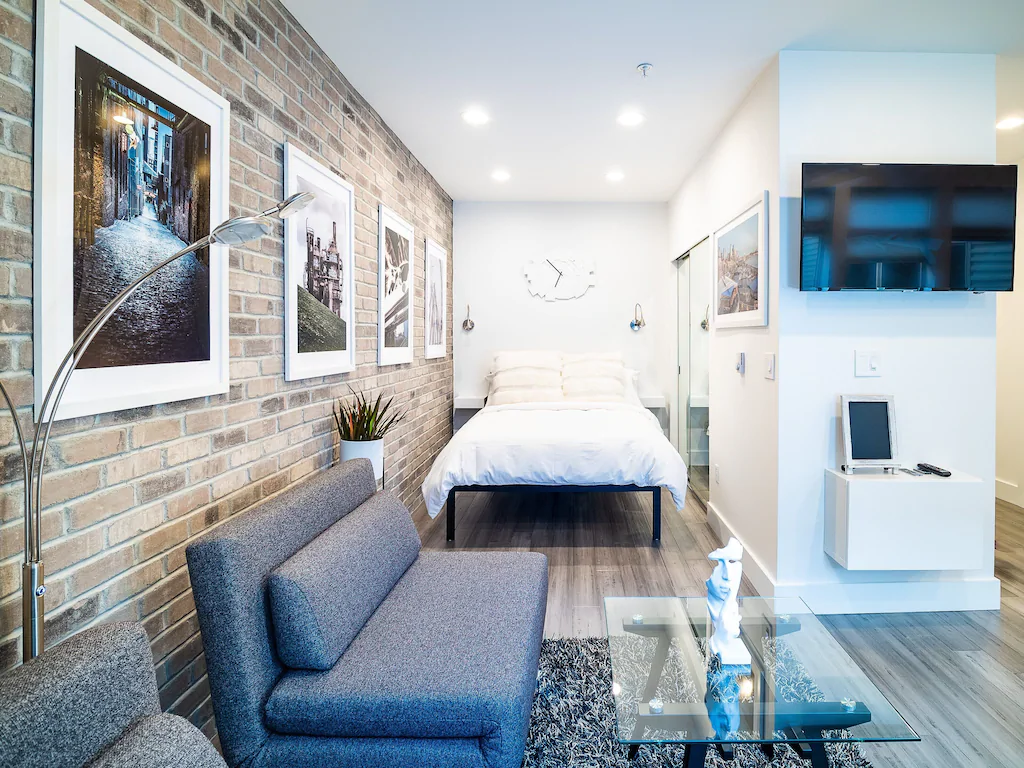 When choosing a place to stay in Seattle, we recommend picking one that is walking distance to the main sights you wish to see. Here are some of our top picks:
Coolest boutique hotel: Kimpton Palladian Hotel. Industrial-chic accommodations with an artsy vibe. Only a 5 minute walk to Pike Place Market.
Best Airbnb for style and location: Modern Studio in the Heart of the City II. Stylish condo with local artwork and exposed brick in a historic building. Located in the heart of Seattle and walking distance to main sights.
17. Castle Fun Park
If it's a rainy weekend and you're looking for a cheap weekend getaway from Vancouver with the kids or a for a fun date, Castle Fun Park is a blast! When we lived in Vancouver we wanted a change of scene and spontaneously booked a night at the
Clarion Hotel
next door to Castle Fun Park. We didn't know what to except and had a couple boozy drinks at our hotel before we walked over. We kind of felt like high schoolers looking to get into trouble.
When we got there we felt like kids joining in on the fun. The park has three themed mini golf courses, tons of arcade games where you can collect tickets for prizes, go karts, bowling, bumper cars and a ninja laser maze (which I was horrible at). We gave all of our ticket winnings to one lucky kid at the end.
We hope you enjoyed these weekend getaways from Vancouver!
---
Looking for more travel inspiration? Check out our list of Relaxation Travel Ideas to Clear Your Mind and list of Fun Travel Ideas for Your Next Adventure.