Galiano Island may have a small community of just over 1,000 people, but it offers an excellent culinary scene with many eateries to enjoy. Each restaurant has a fun and special vibe that is worth checking out. There are a variety of places to choose from, including one of Canada's best restaurants and quirky food trucks in the forest.
The one thing Galiano restaurants have in common is a focus on fresh locally sourced ingredients. We list the 9 best Galiano Island restaurants you don't want to miss!
Planning a trip to the island? Check out the best accommodation on Galiano and our list of 10 fun things to do on the island.
Best Galiano Island Restaurants
---
9 Best Restaurants on Galiano Island
1. Pilgrimme: best for a culinary adventure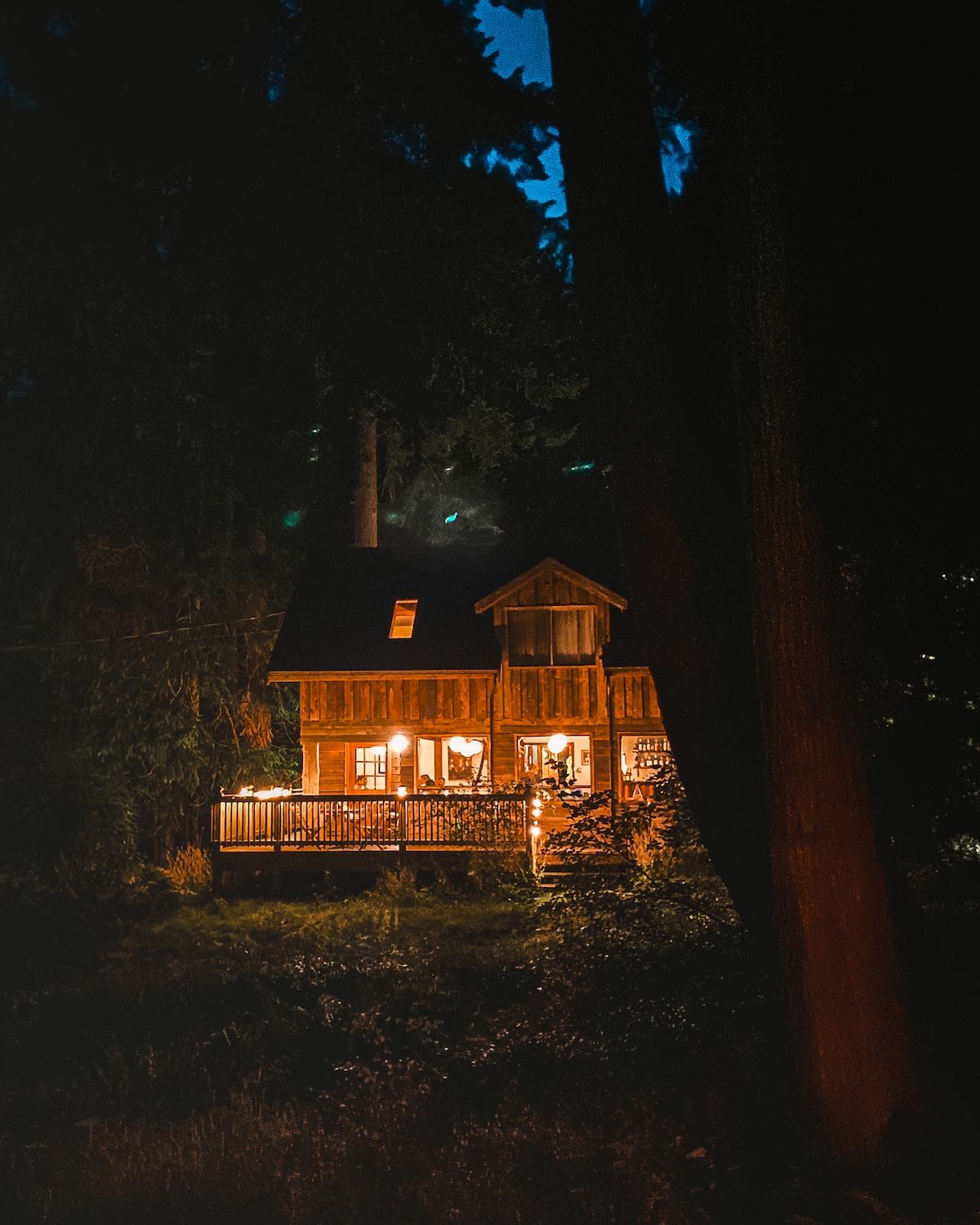 It's worth it to come to Galiano Island just to experience Pilgrimme itself. The restaurant is one of the best in Canada. In 2015 it was named the 3rd best new restaurant in Canada by enRoute Magazine and it has also been placed in Canada's 100 Best Restaurants list.
The woodland cottage restaurant creatively makes its dishes from ingredients sourced locally from the land and the coast. It feels magical eating dinner in the middle of the forest!
Chef McCleery spent a season at Noma, a three-Michelin-starred restaurant in Copenhagen known as one of the best restaurants in the world. During his time there, he advanced his cooking techniques and brought back new ideas to the West Coast.
Pilgrimme offers seasonal tasting menus. Each dish is beautifully presented and you will likely try a few ingredients you've never heard of, making it quite the culinary experience.
Our standout dishes were the koji and fish bone broth with tomato and fir oil, the charcoal alkaline noodles with black garlic and sour dashi, and the duck with onion, nectarine, cauliflower and silverberry.
Seating is limited, so make your reservation online far in advance.
Pilgrimme has also introduced a pop-up pizzeria named Charmer, where they craft pizzas using naturally leavened sourdough. To find out when their upcoming pop-up events are, you can check their Instagram.
2. Lola: best for rustic island vibes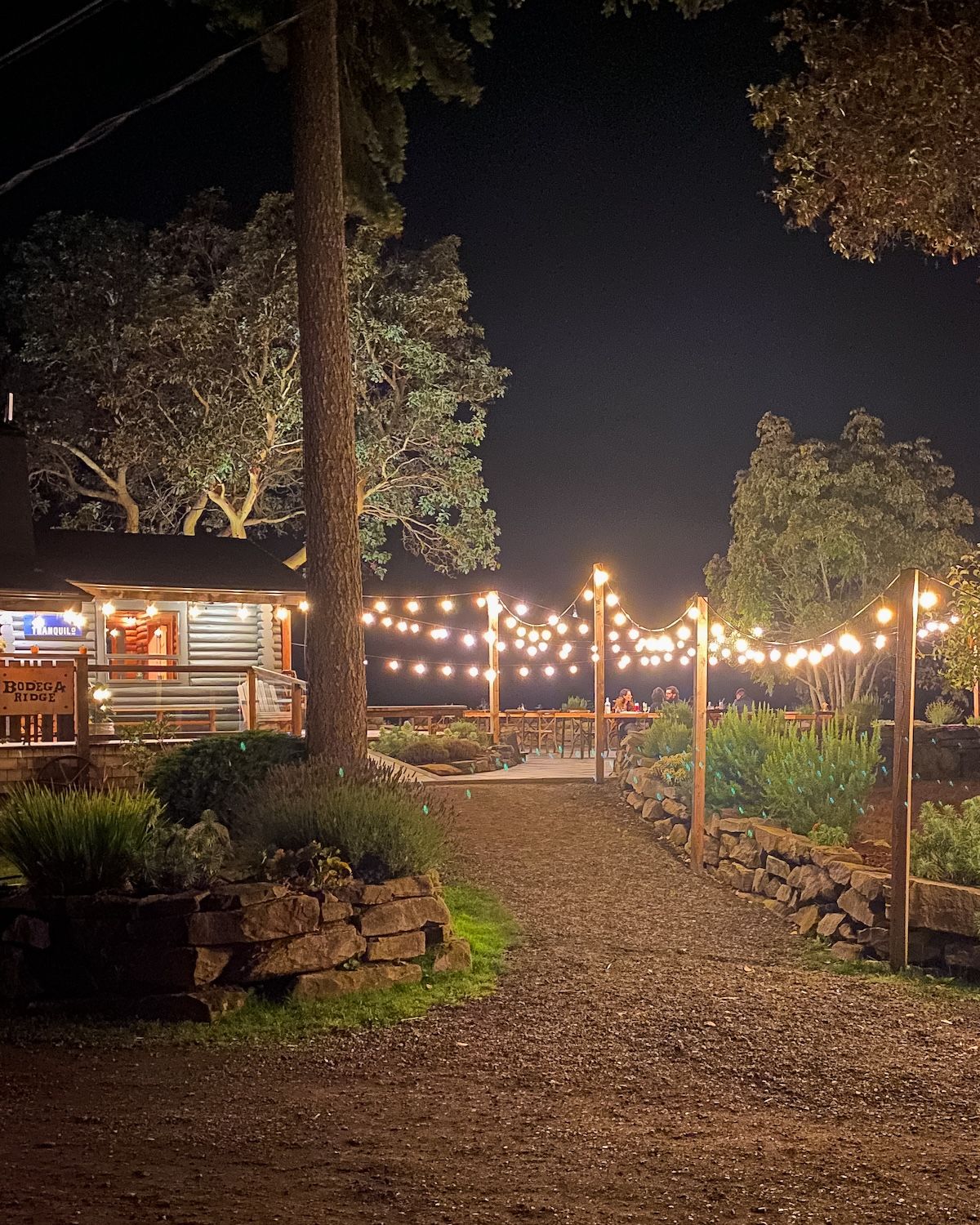 Lola, a Southeast Asian-inspired restaurant located at Bodega Ridge, emphasizes the use of locally caught seafood, fresh produce and fire-forged ingredients in its dishes.
It's run by Chef Elmark, whose Filipino roots greatly influenced his culinary journey, beginning in his grandmother's kitchen. Before his move to Galiano, he honed his skills at prominent establishments like Dirty Apron and Bao Bei in Vancouver. The ambiance is enchanting, with outdoor fairy lights and the cozy charm of a rustic wooden cabin.
3. Oxeeye: best for coffee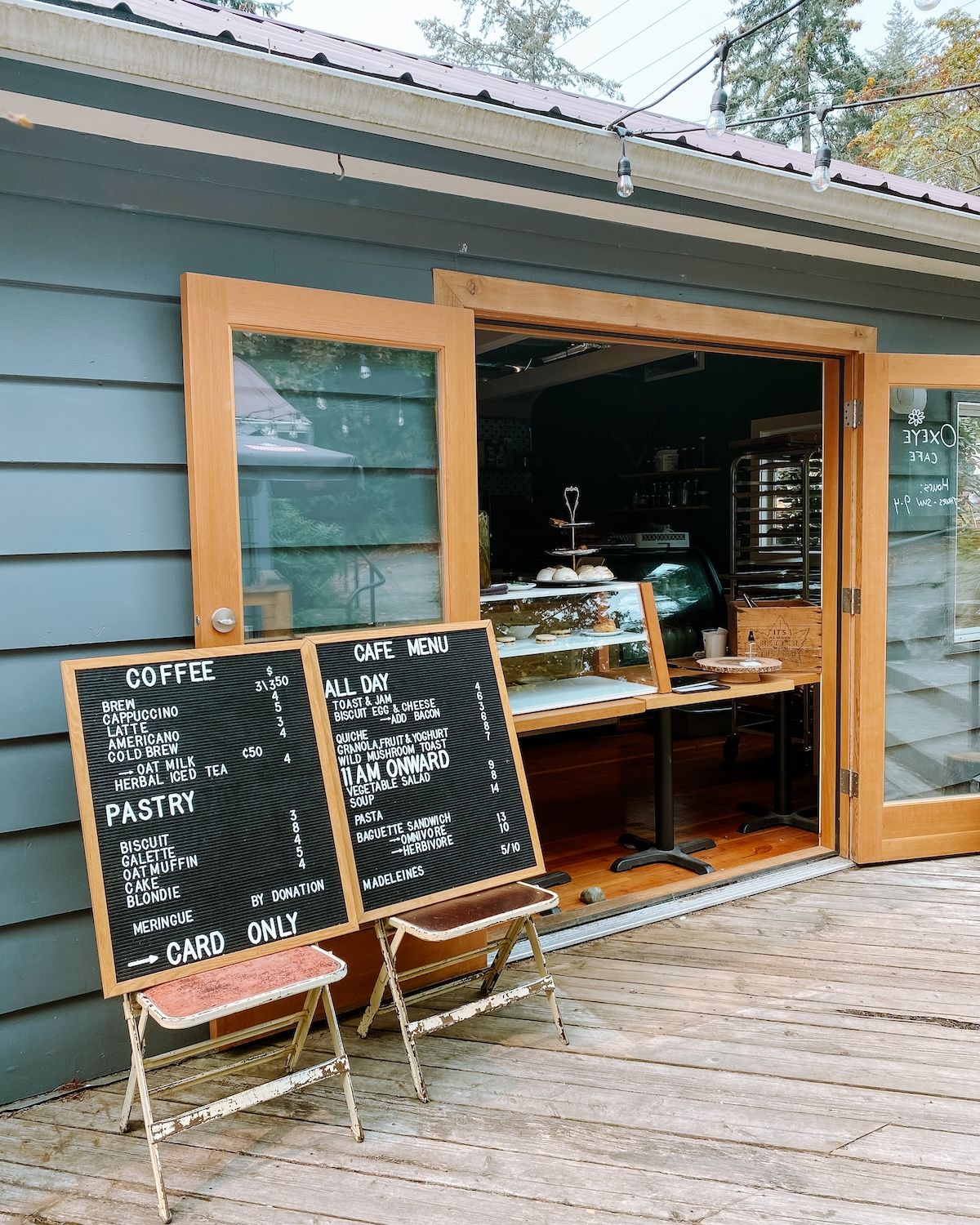 Oxeeye is a cafe and bakery located in Sturdies Bay, named after the wild daisy that grows on the island. Grab yourself a morning cup of coffee and pair it with one of their Pacific-Northwest inspired items, like their wild mushroom toast.
4. Flying Black Dog Cafe: best for lunch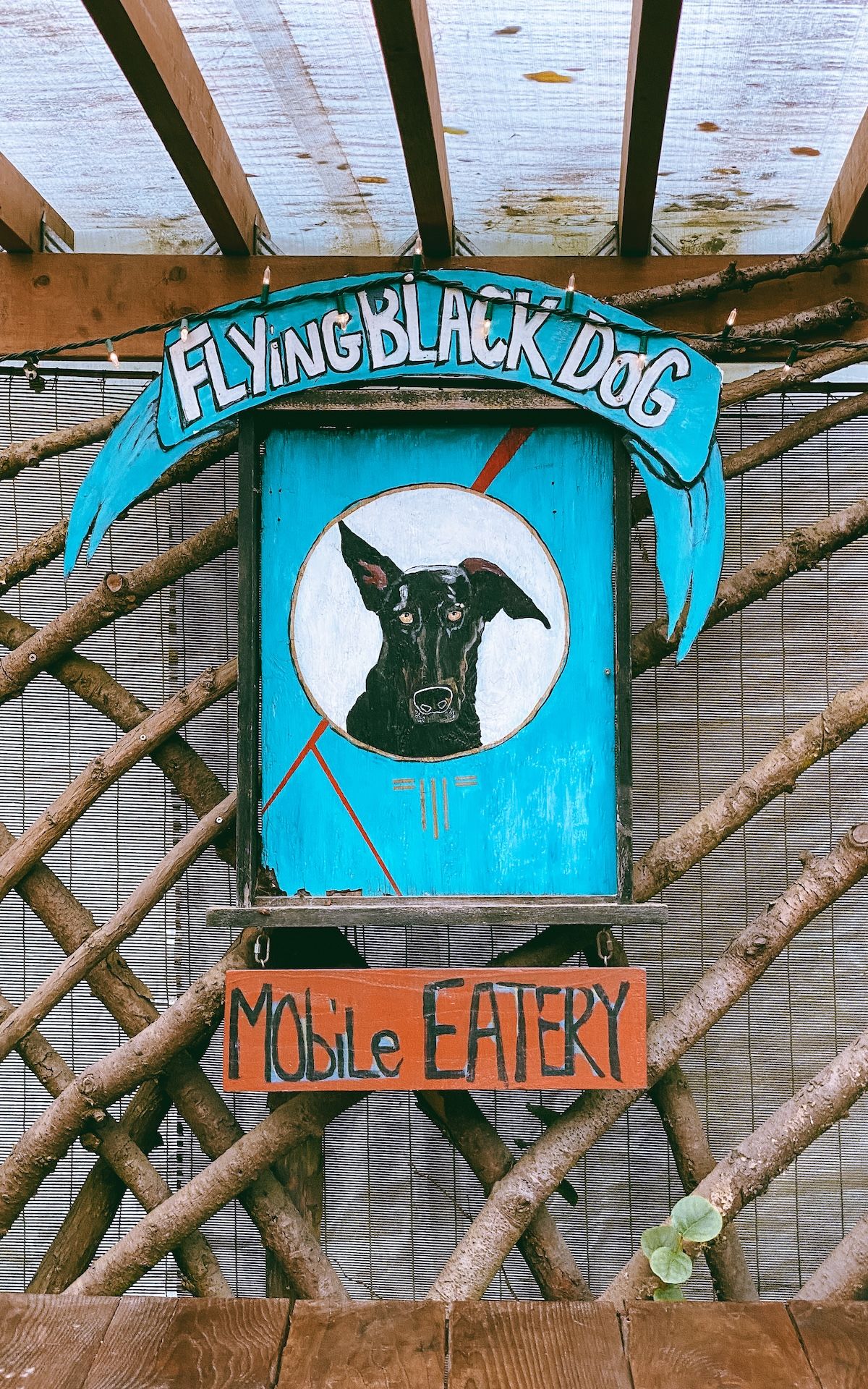 Located in a quirky food truck, the menu items at this cafe are fresh and locally made. The food is fantastic and the perfect place to stop by for lunch as you explore Galiano Island.
Some of their items rotate on the menu, but if you see their chicken kebab in a pita, you must try it! It was so good we went back for round two.
5. Woodstone Restaurant: best for fine dining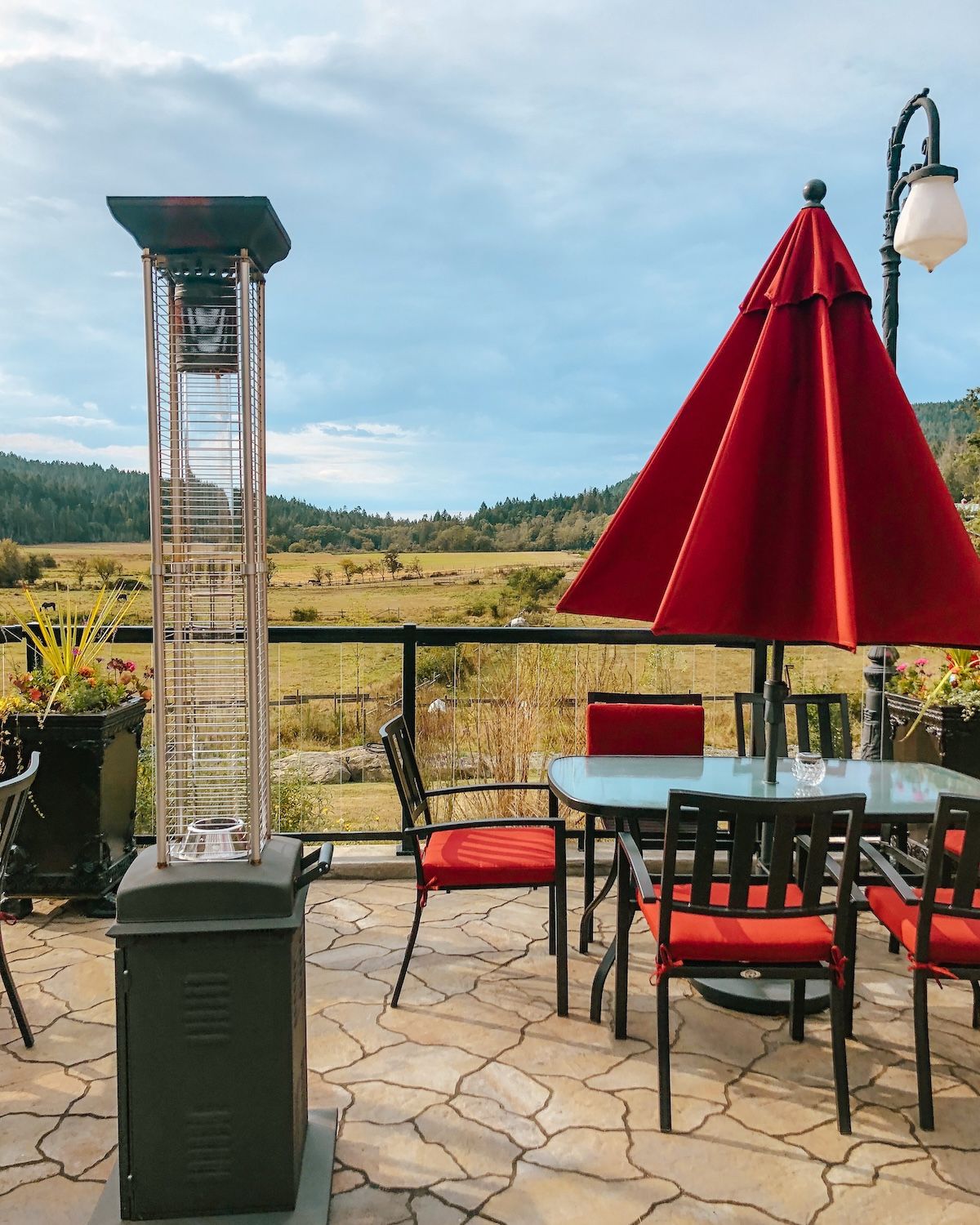 Woodstone Restaurant is located at
Woodstone Manor
, a cozy-luxe boutique hotel nestled in the forest on nine acres.
You can dine on their large outdoor patio overlooking a pasture where rescued racehorses graze.
The cuisine is inspired by European flavours, and the service is top-notch. We started with chanterelle tempura and goat cheese fritters and finished with the poached duck
6. Crane & Robin: best for sunset views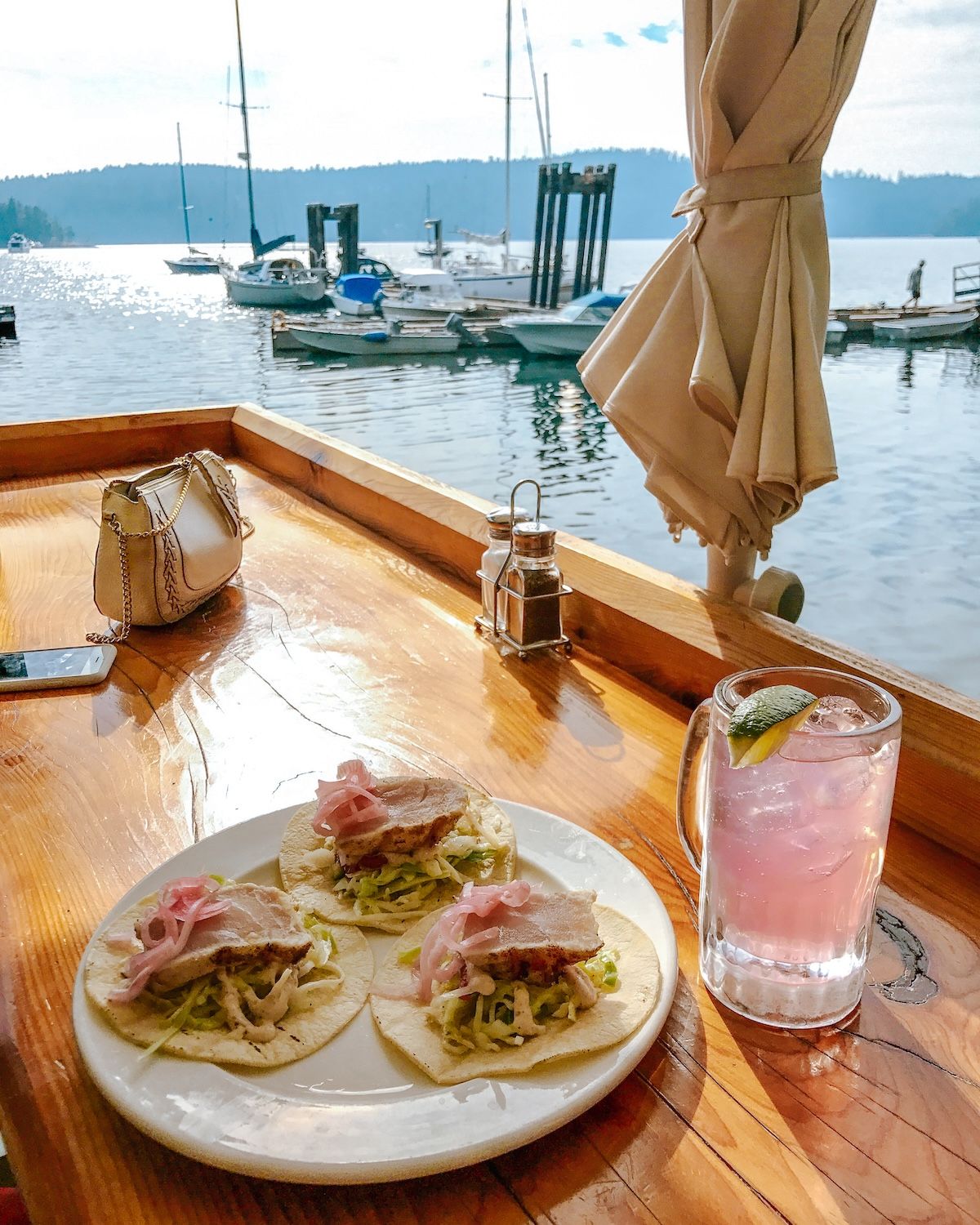 Located at Montague Harbour, the Crane & Robin has lovely ocean views. The restaurant is known for its chowders, seafood and tacos. Grab a seat before sunset, so you can watch the sun set over the harbour.
7. Wild1 Cookhouse: best for Thai food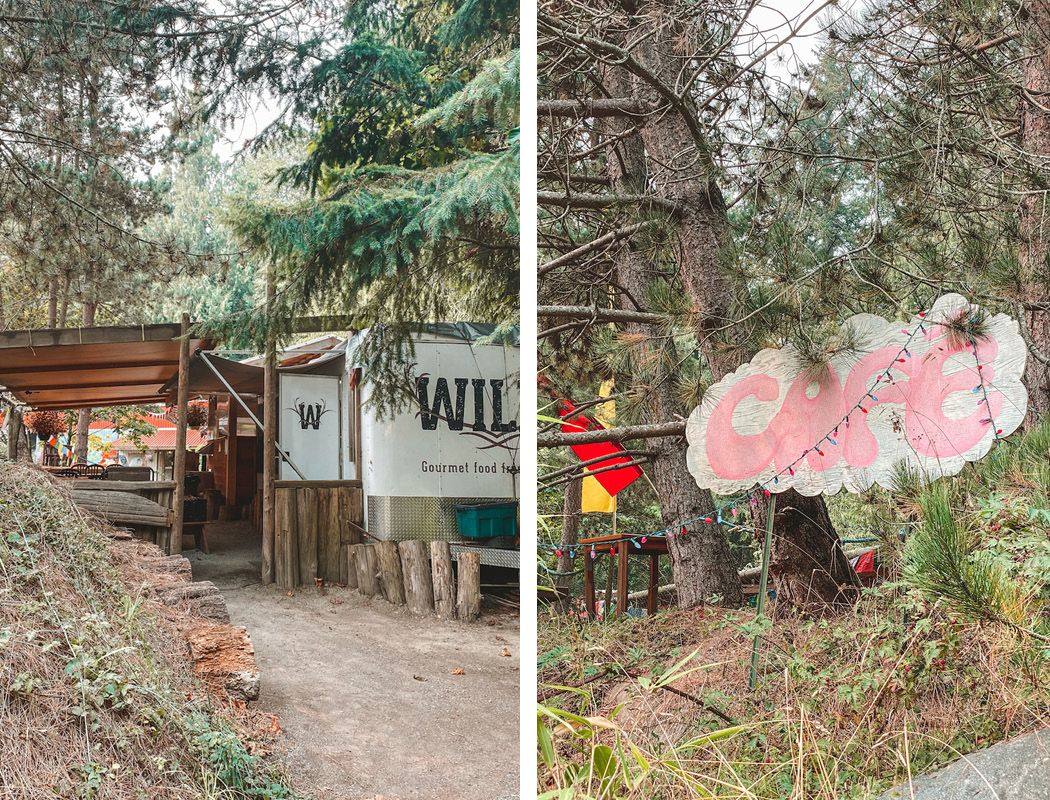 Wild1 Cookhouse is a Thai food truck with funky island vibes. The outdoor seating is nestled in the forest and has a nice atmosphere. When we were there they served chicken sate, Pad Thai, rice curries and aromatic roasted duck. They are only open for dinner, starting at 4pm.
8. La Lena Pizza Patio: best for wood-fired pizza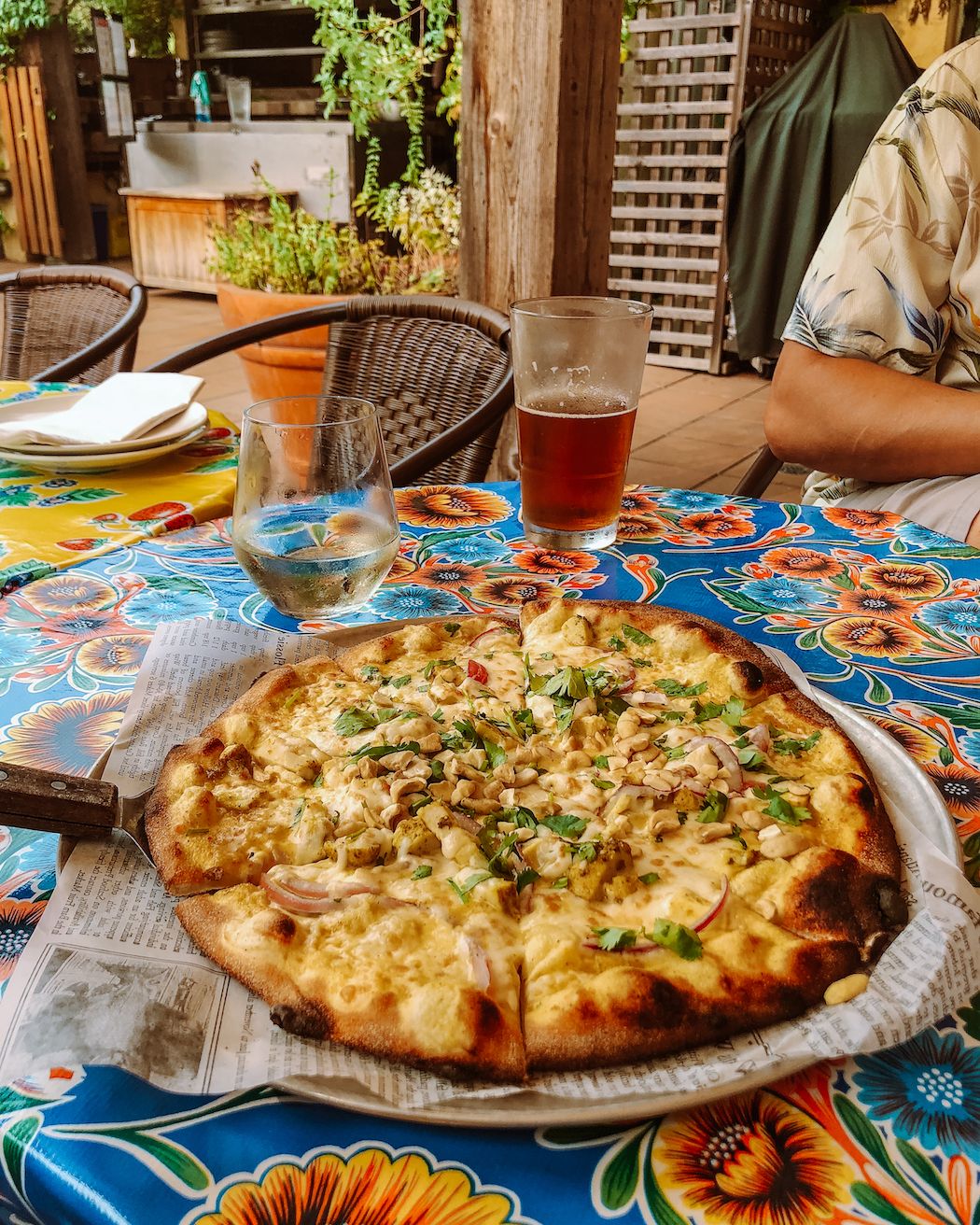 If you are craving wood-fired pizza, try one of the unique flavours at La Lena Pizza Patio. We had the curry chicken pizza with onion, cashew and cilantro and it was tasty! We also heard a couple beside us talking about how good their duck confit pizza was, which comes with onion, cilantro and hoisin sauce. There are unique vegan options as well, such as the roasted yam pizza with roasted garlic, chickpeas and vegan cheese.
The service was very casual and could improve, but the ocean views made up for it.
La Lena is part of
Galiano Oceanfront Inn & Spa
, a boutique hotel with an excellent day spa.
9. Hummingbird Pub: best for drinks with locals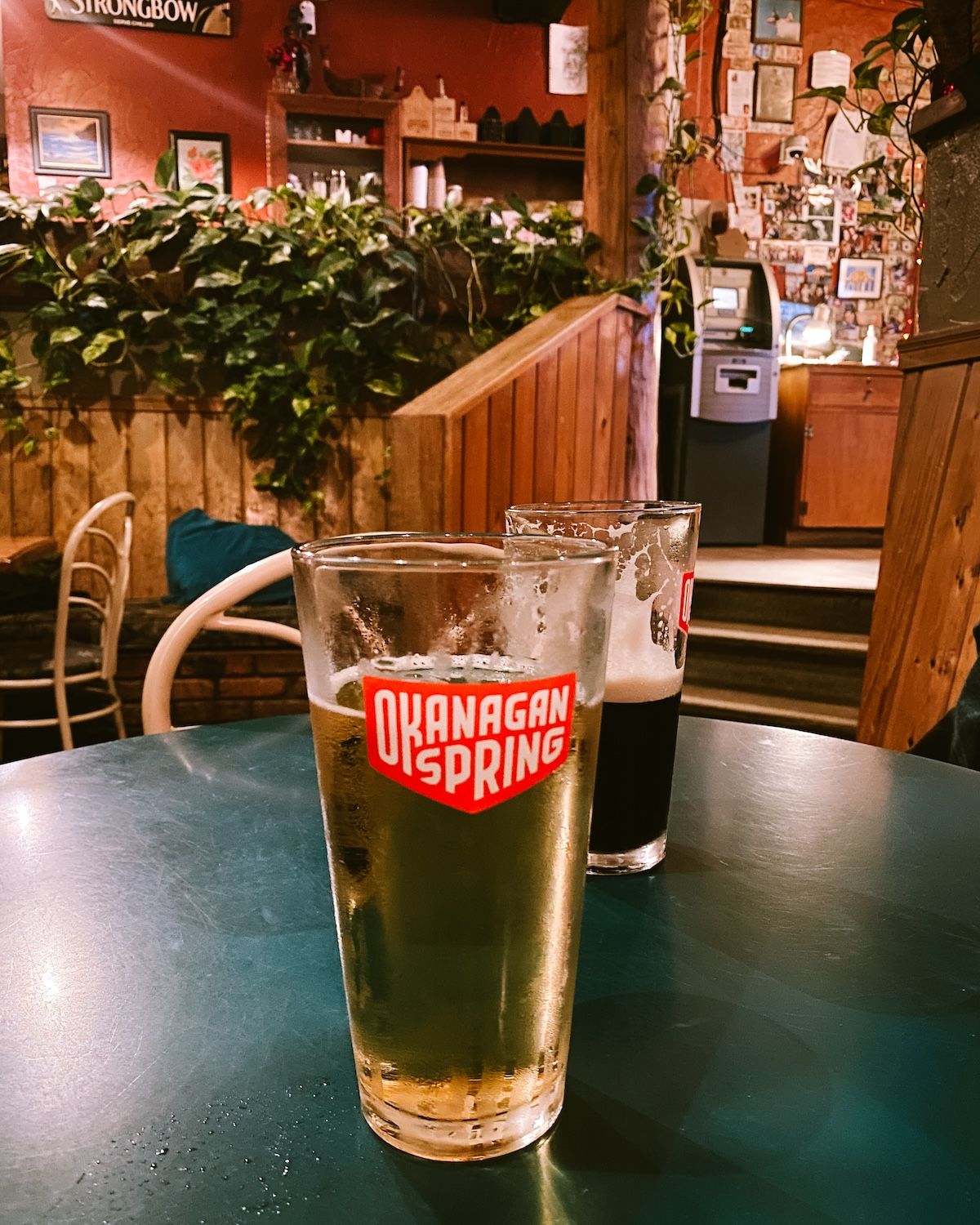 If you're in the mood for a lively place to enjoy a few pints with the local crowd, Hummingbird Pub is the place to go. From May Long Weekend to September, their Pub Bus offers convenient pick-up and drop-off services at the Montague Marina and Campground.
---
Starting planning your trip to Galiano Island
---
Explore more of the Gulf Islands:
---
Save and pin these Galiano Island restaurants for later: