Escape into nature on this small and narrow island that can be driven from one end to the other in just 30 minutes. Galiano Island offers a mix of beautiful nature with luxuries, such as top-notch restaurants and a relaxing day spa by the ocean. Galiano Island may be remote, but it's the closest of the Gulf Islands to the Lower Mainland of BC, making it relatively easy to get to.
We list the 10 best things to do on Galiano Island as well as the best time to visit, how to get to Galiano and the best way to get around the island.
Planning a trip to the island? Check out our other posts on the best hotels & Airbnbs on Galiano Island and our list of the 8 best restaurants.
Galiano Island Travel Guide
---
Best time to visit Galiano Island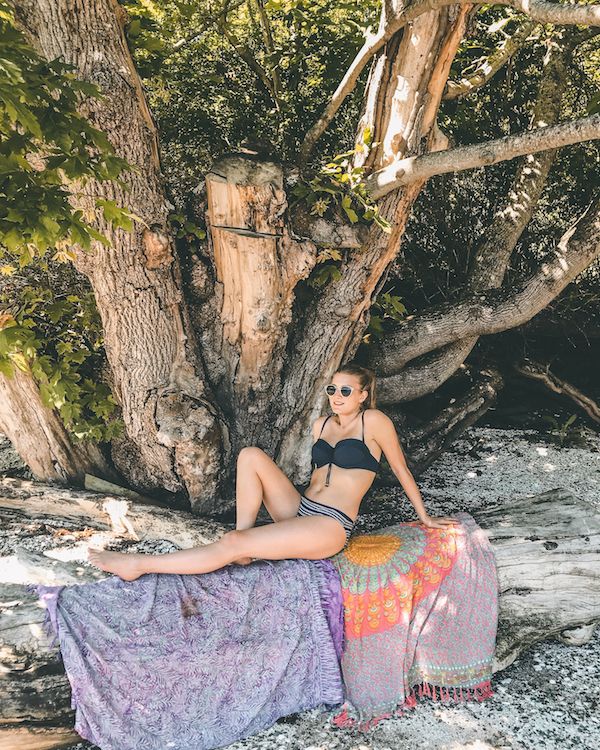 The best time to visit Galiano Island is during the dry season from May - September. These are the warmest months of the year with the least probability of rain.
How to get to Galiano Island from Vancouver
By ferry to Galiano Island
Give yourself 45 minutes (60 minutes if rush hour) to get to the Tsawwassen Ferry Terminal from Vancouver by car.
The ferry from Tsawwassen to Galiano Island takes one hour. Reservations are highly recommended during peak summer times.
If you have a reservation you need to be at the ferry terminal at least 40 minutes prior to scheduled departure. If you don't have a reservation, you should still arrive early to ensure you get a spot on the ferry.
By float plane to Galiano Island
From downtown Vancouver, give yourself 30 minutes to take the Canada Line skytrain to YVR Airport.
From YVR Airport, take the complimentary shuttle from the international or domestic terminal to YVR South. The shuttle departs every 20 minutes.
Seair Seaplanes offers flights from YVR South to Galiano. The flight time is 10 minutes.
Best way to get around Galiano Island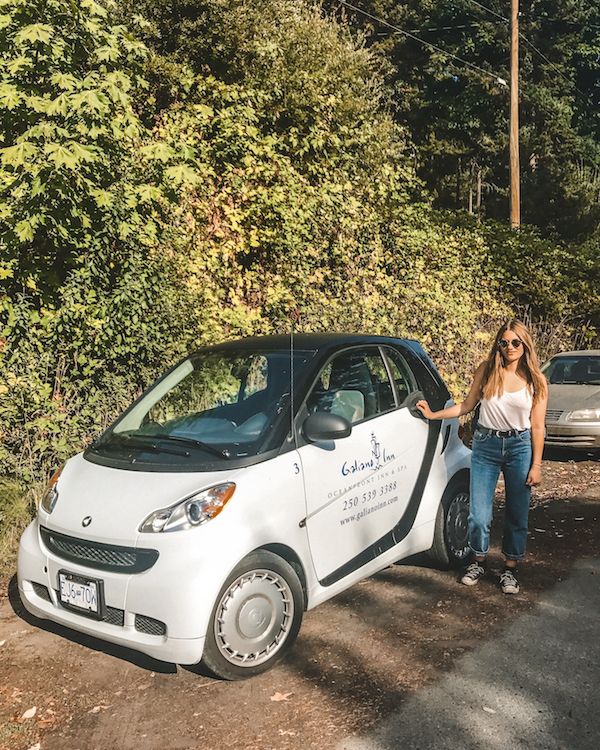 The best way to get around Galiano Island is by car. Half of the fun is driving around exploring the island! Taxis and busses are very limited. You can either rent a car on the mainland of BC to take over or you can rent a SmartCar at the Oceanfront Inn and Spa. The rental is $45 for 4 hours or $80 for 8 hours. We were able to reserve a rental without staying at the hotel.
🚗 Compare car rental rates across different companies
10 Best Things to do in Galiano Island, BC
1. Start your morning off with coffee from Oxeeye Cafe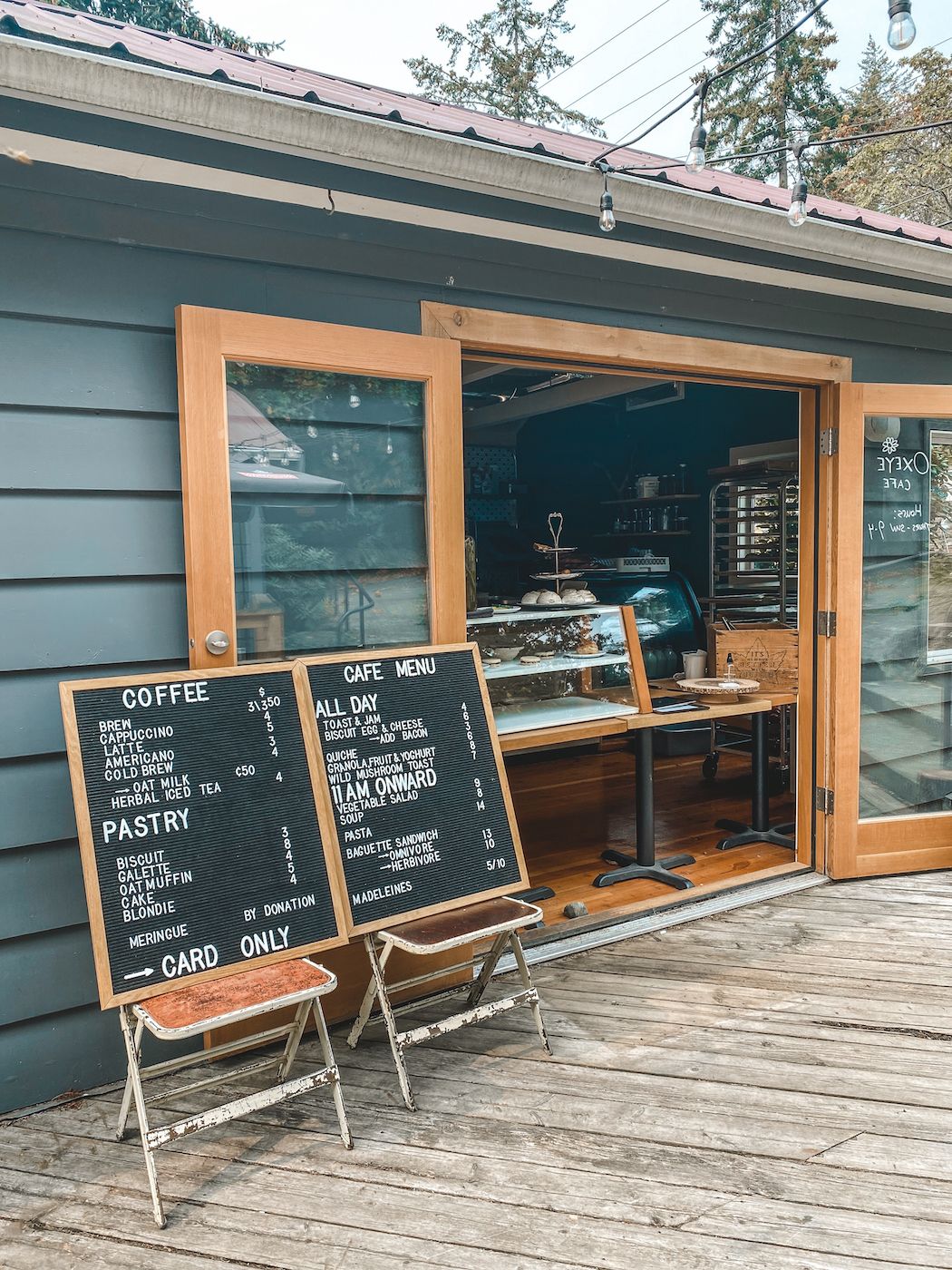 Oxeeye is a newly opened cafe that serves Pacific Northwest inspired cafe items. Grab a latte and a wild mushroom toast to start off your day of exploring the island.
2. Go boutique shopping for local goodies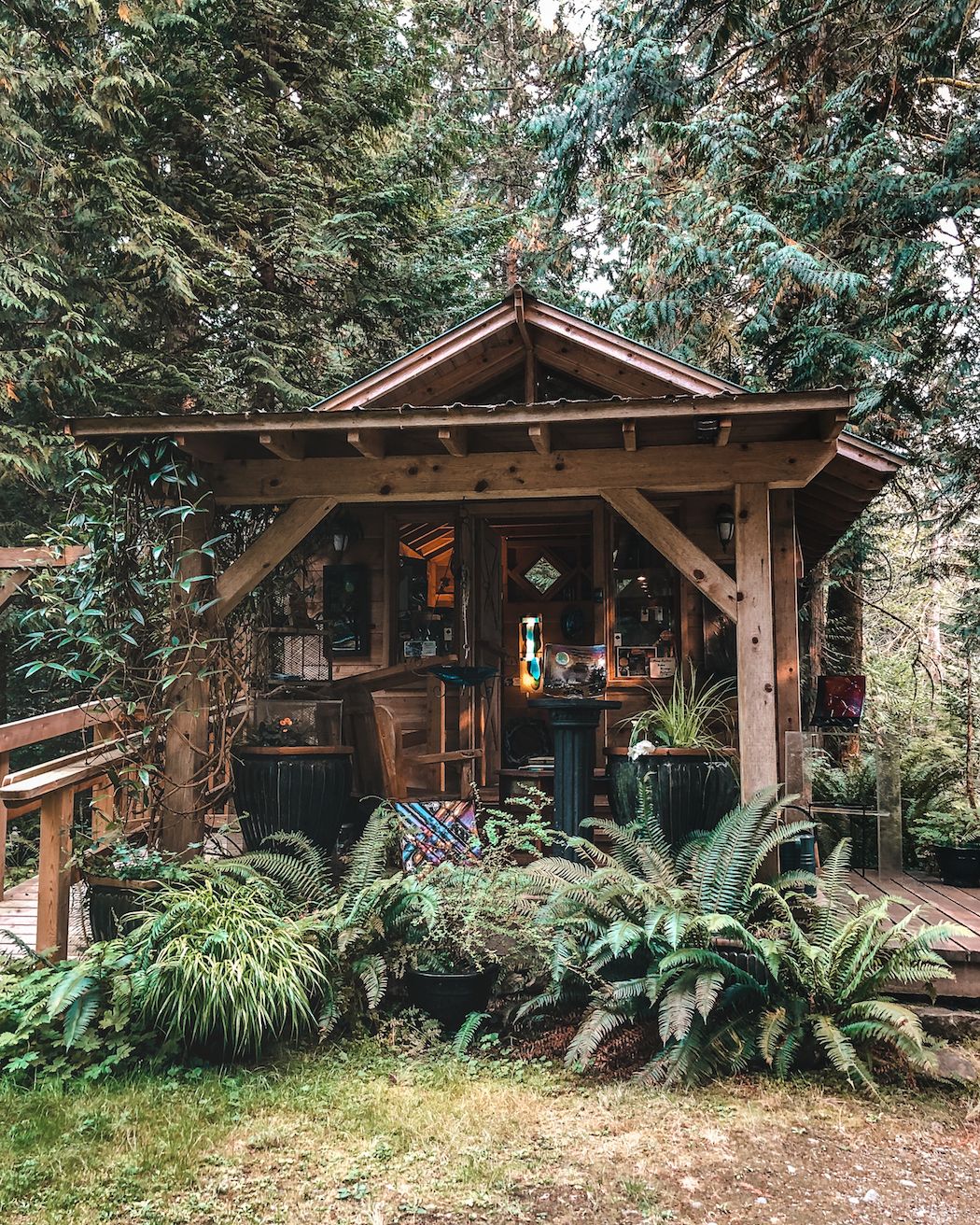 As you drive through Galiano, you will see many creative shops and art studios with unique local products.
The best Galiano Island shopping:
The Saturday Market: open from May Long Weekend to mid-October at the Lions Field with a focus on local products.
The Market: a cute and colourful gourmet grocery store & cafe with a focus on healthy food
Marcia De Vicque Glassworks: glassworks located in a small wooden cabin in the forest
Cedar Grove Pottery: an open air pottery shop located in the forest
Galiano Island Soapworks: local soaps and bath products made with natural ingredients
IXCHEL Craft Shop: a bohemian boutique store with clothing, art, jewelry and wellness products
3. Treat yourself to the spa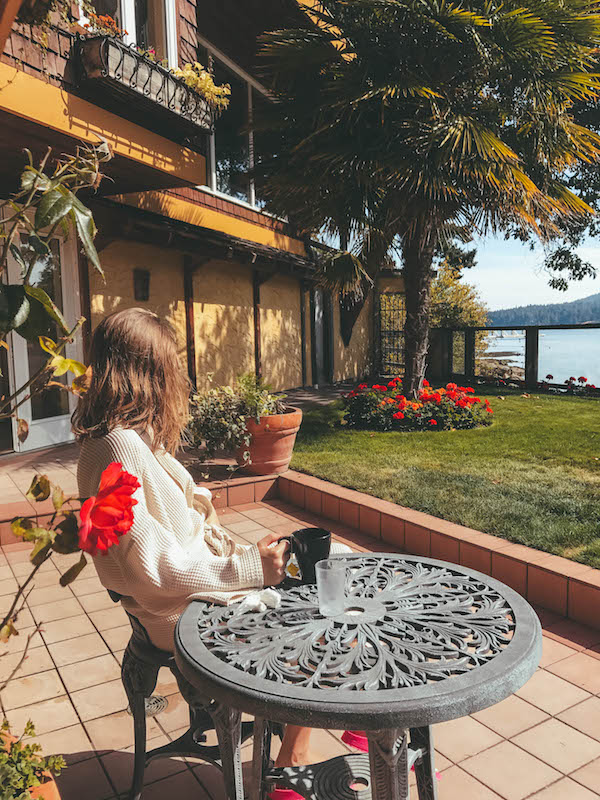 Madrona del Mar Spa, located at the
Galiano Oceanfront Inn & Spa
, is a beautiful and secluded spa set on the oceanfront.
We booked their Blueberry Bliss Experience, which focuses on indigenous and natural ingredients.
The 2.5 hour spa package included a 30-minute blueberry sugar body polish, 60-minute blueberry smoothie body masque, and a 60-minute massage. It isn't one of those body scrubs and masques where you have to stand up after in a dazed state and shower it all off. They have a multi-jet spray shower they use that showers you while you are laying down!
Sitting along the oceanfront with a hot tea after our treatment was a very relaxing moment.
4. Eat dinner at Pilgrimme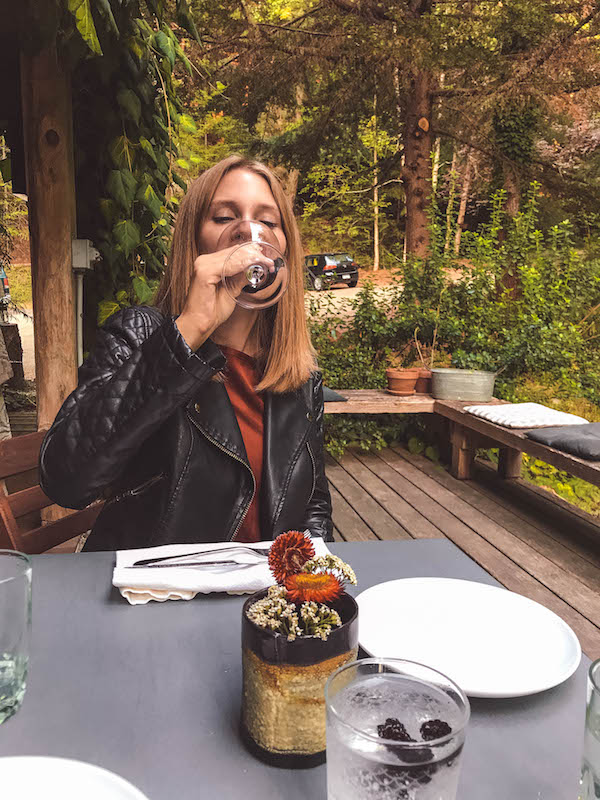 Pilgrimme is an intimate restaurant in the Galiano forest. In 2015 it was named the 3rd best new restaurant in Canada by Enroute Air Canada. Pilgrimme focuses on farm-to-table ingredients found in the woods, sea, and local gardens. The chef, McCleery, spent a season in the kitchen of the world renowned Noma restaurant located in Copenhagen, Denmark!
See our list of 8 Galiano Restaurants you have to try.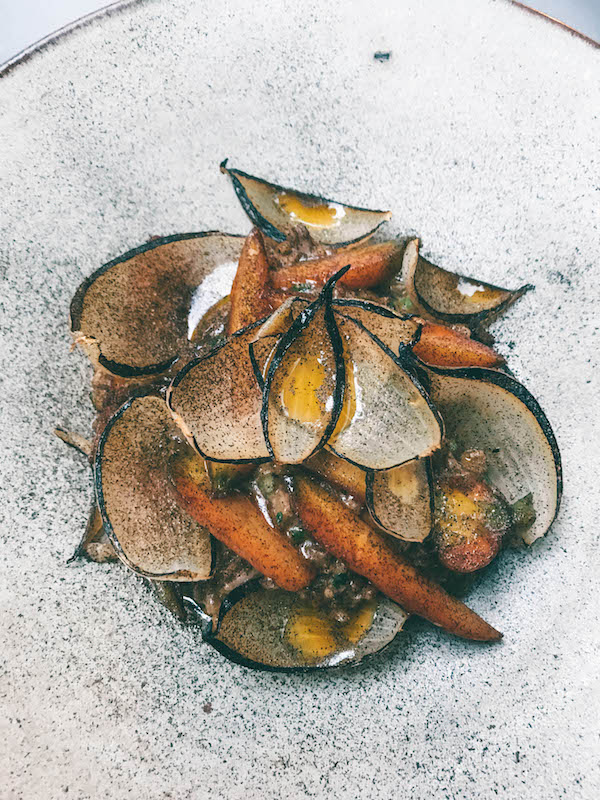 5. Spot wildlife and cool rock formations in Dionisio Point Provincial Park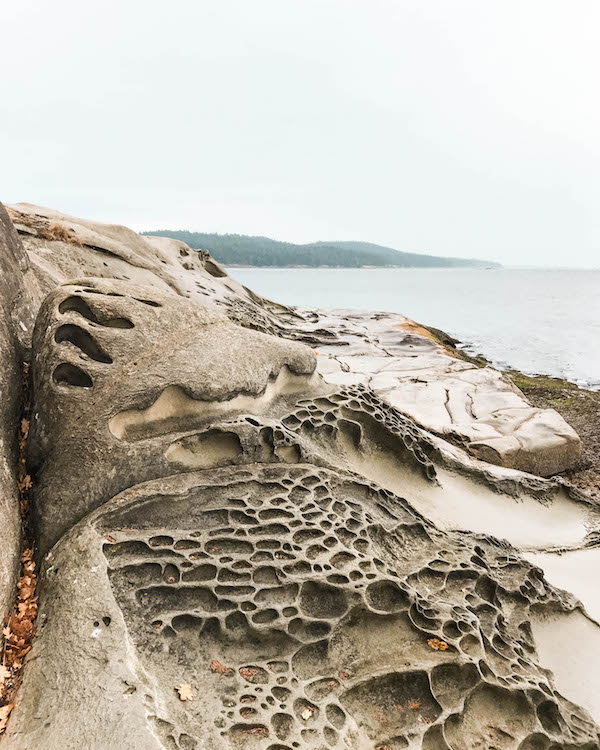 On the Northeast tip of the island lies Dionisio Point Provincial Park, which has incredible sculpted sandstone shelves and plenty of wildlife. The caveat is that you can only access it by boat or kayak.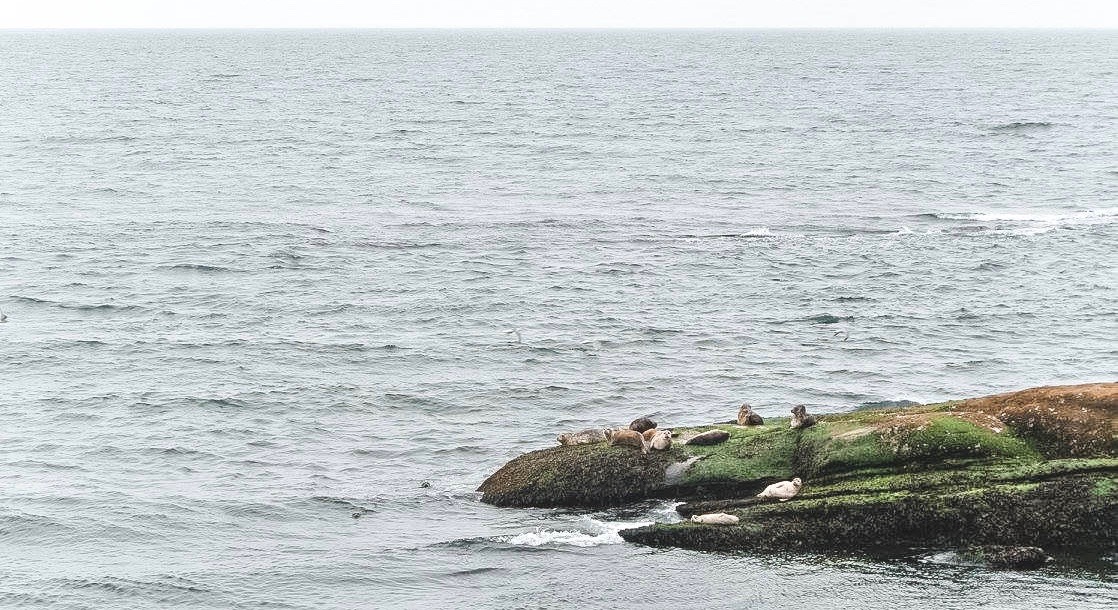 We were excited when we saw a group of seals!
🚣
Check out kayaking tours with Gulf Island Kayaking
6. Go for a beach stroll at Montague Harbour Marine Provincial Park.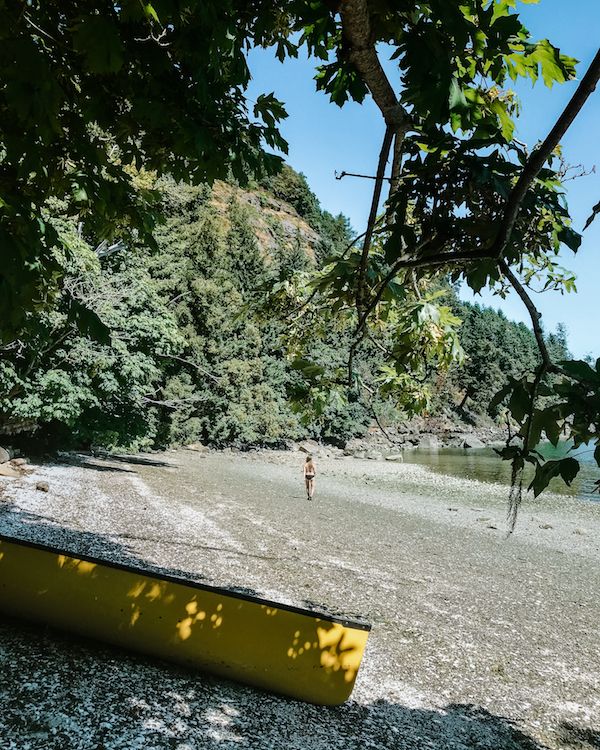 Take a walk along the white-shelled beach or bring a beach blanket and take some time to relax along the calm waters.
7. Watch the sunset from The Crane and Robin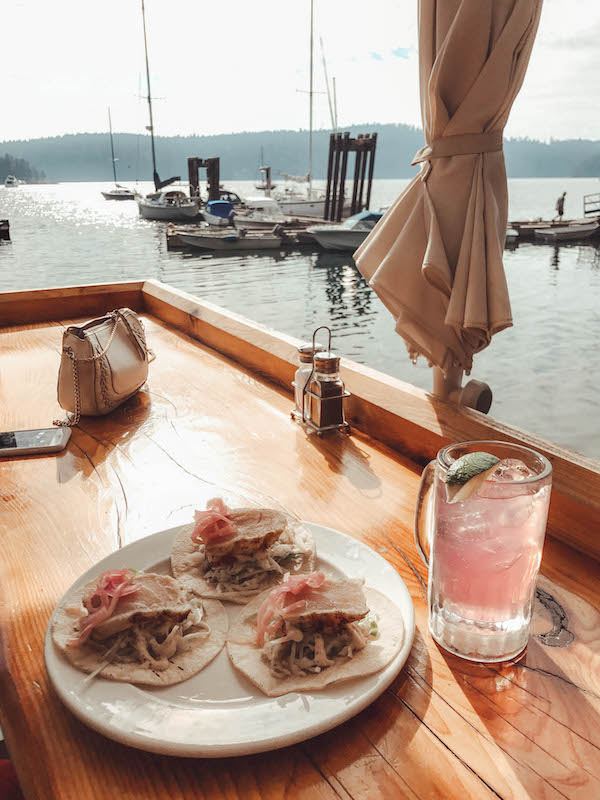 The Crane and Robin is a great spot to grab a bite to eat while overlooking the Montague Harbour from their outdoor patio. They have delicious tacos, local BC wines and beers, sustainable seafood and vegan options. It's one of the best spots to watch the sunset on the island.
8. Have a picnic at Bellhouse Provincial Park along the ocean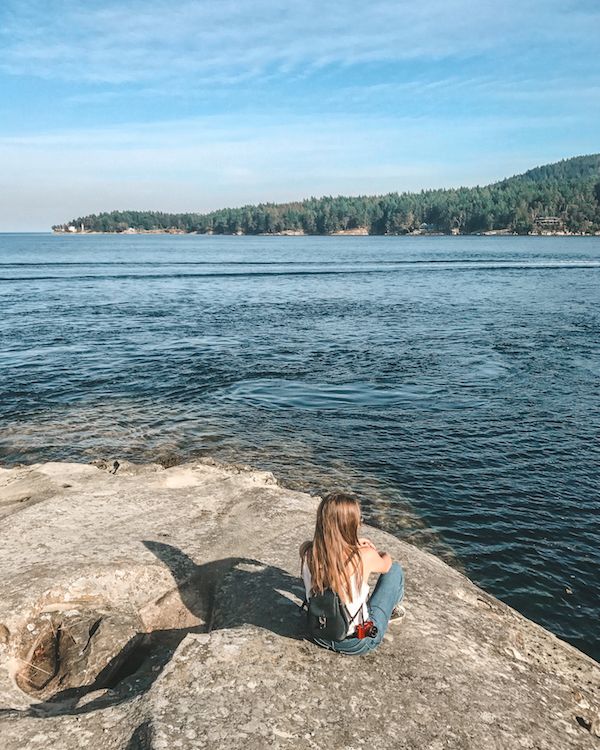 Bellhouse Provincial Park is the perfect place for a picnic on the bluffs overlooking the ocean. You have views of Active Pass, an active marine channel between Galiano Island and Mayne Island. Keep your eyes peeled for a chance to see whales, sea lions, aquatic birds and bald eagles. Ferries also occasionally go by.
9. Stay at a B&B and experience the islander way of life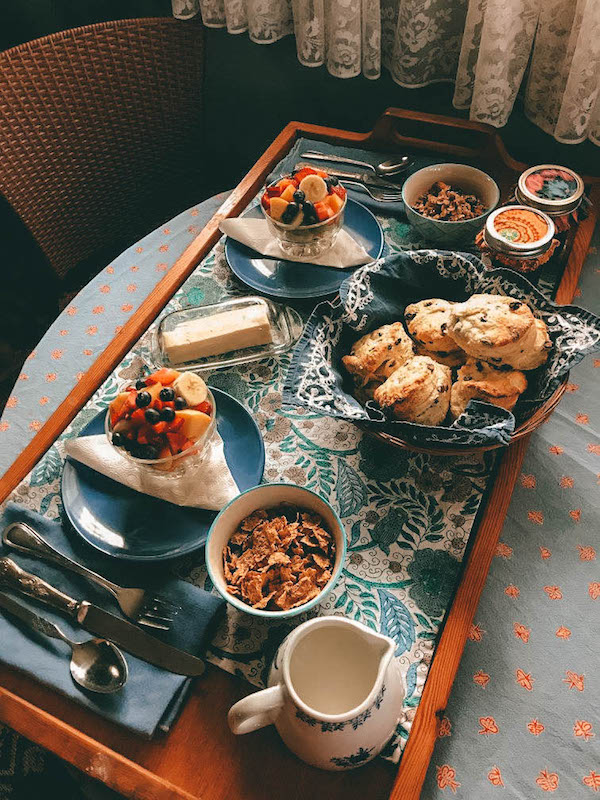 There are many cozy cabins and rustic cottages on the island you can book through VRBO or Airbnb.
They are a good value at around $160 CAD per night. We loved having a delicious homemade breakfast to start off our morning.
10. See an incredible sandstone cave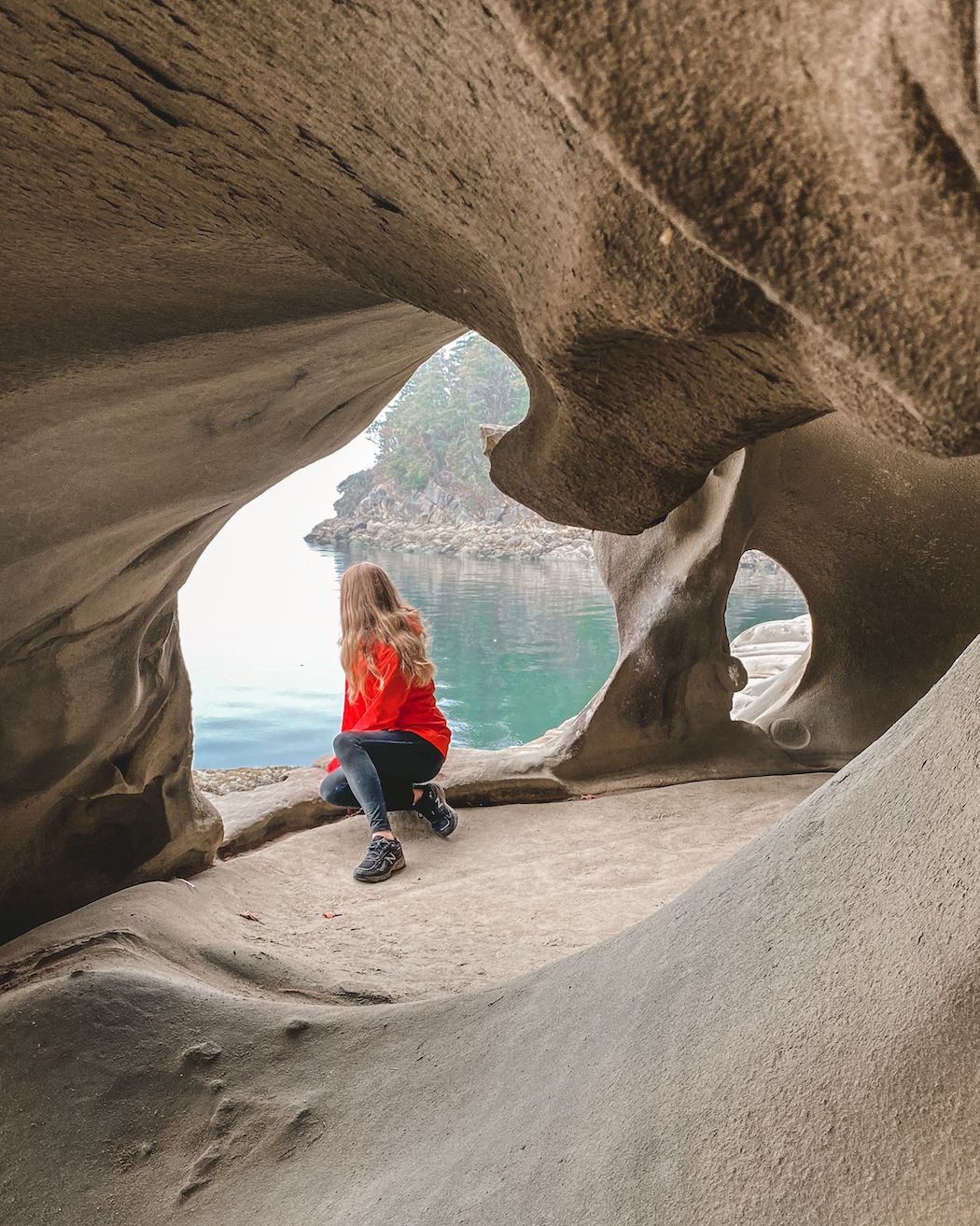 Located at Retreat Cove, this hidden sandstone cave is perfectly sculpted. It's a true natural beauty you don't want to miss.
We hope you enjoyed these fun things to do on Galiano Island!
Where to Stay on Galiano Island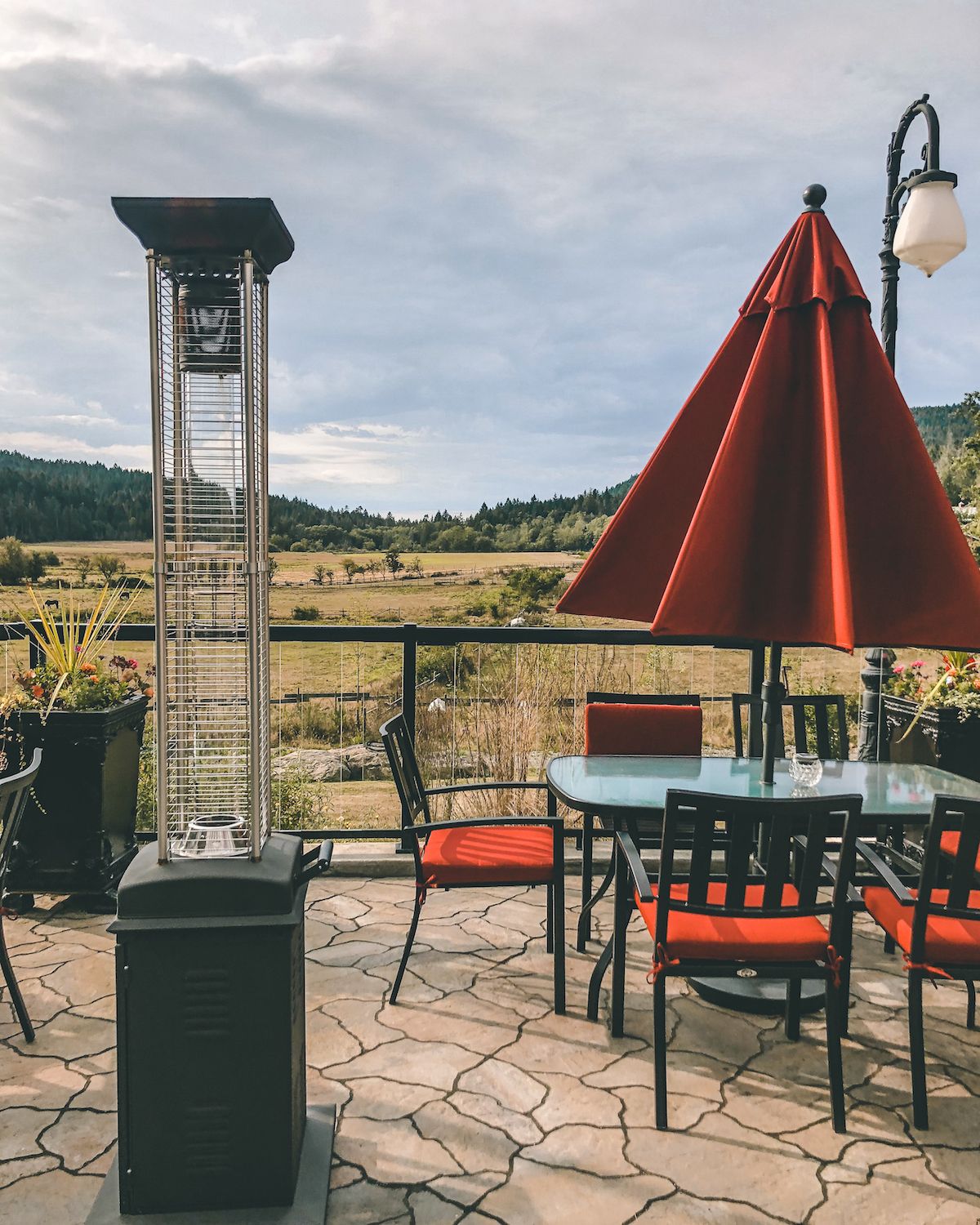 Check out our full list of the top hotels/Airbnbs to stay at in our Galiano Accommodation guide. Pressed for time? See our top picks below:
Best hotel: Woodstone Manor. A heritage-style boutique hotel with relaxing countryside views. The attention to detail and service are excellent. The cozy-luxe rooms are spacious and come with spa robes and slippers.
Our top B&B choice: Waterfront Staycation. A serene waterfront cottage close to the main centre. The large 300 sq.ft. deck is a wonderful spot to have a glass of wine or barbecue and admire the views.
---
Start planning your trip to Galiano Island
If you like Galiano Island, go island hopping to free-spirited Salt Spring Island, charming Pender Island or bohemian Hornby Island.
Or, take a road trip around Vancouver Island and make a stop in charming Gabriola Island.
Planning a trip around BC? See our full list of the 17 best getaways near Vancouver.
---
Pin and save this Galiano travel guide for later: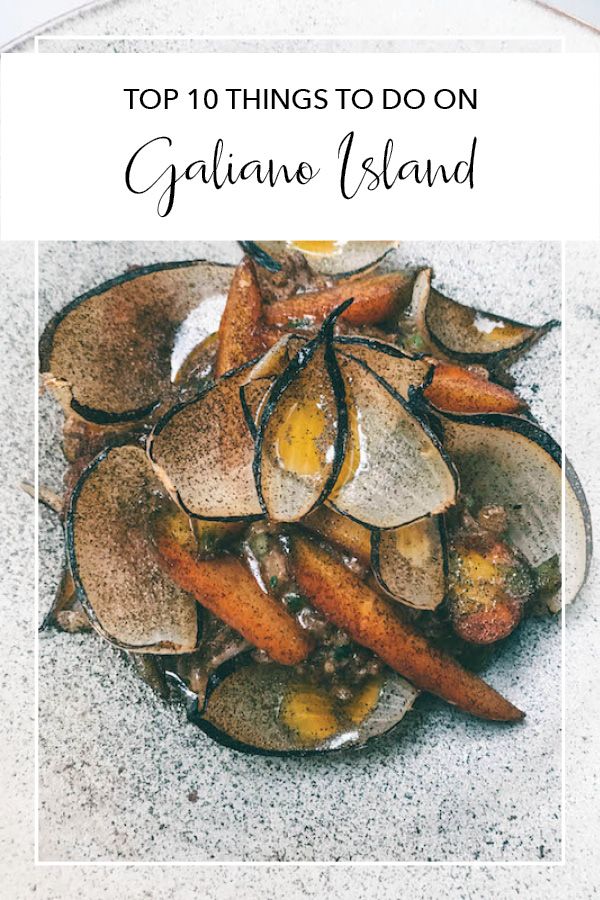 ---
Looking for more travel inspiration? Check out our list of Gastronomic Experiences Around the World to inspire your next trip.