Located on the southern edge of the Luberon Mountains, Lourmarin has a captivating blend of creativity, stylish ambience, and a flourishing arts and cultural scene. The village exudes a timeless charm, with its legacy of attracting artists, writers, and intellectuals, such as Albert Camus, who once called it home.
Immerse yourself in the local culture in our list of 10 fun things to do in Lourmarin. We include the best picnic spot, tucked away gems and unique places you don't want to miss.
Planning a trip to Provence? Don't miss our 4-Day Provence itinerary.
Overview: What to do in Lourmarin, France
---
Disclosure: Some of the links below are affiliate links, meaning at no additional cost to you, we will earn a commission if you click through and make a purchase. We only recommend products or services we have used or that we believe will add value to our readers. Thank you for supporting us!
10 Best things to do in Lourmarin
1. Sip rosé in the old-centre square and people watch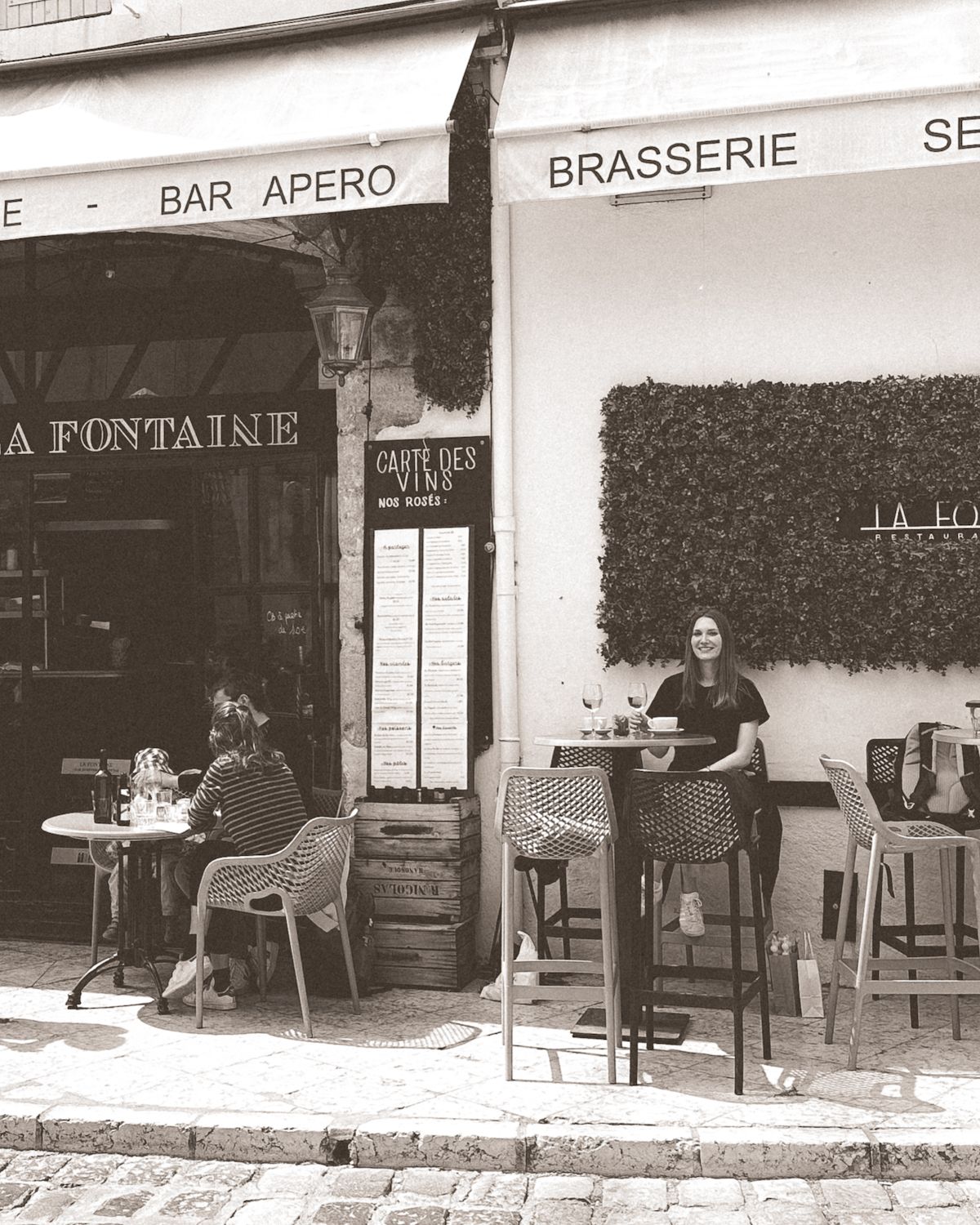 Snag a sidewalk table at Cafe Gaby or La Fontaine and observe the vibrant atmosphere of Lourmarin's historic centre square. With its storied past, hosting creatives and intellectuals like Albert Camus, the village exudes an artistic allure. We enjoyed sipping rosé while watching stylish locals and visitors pass by.
2. Browse Lourmarin's lively Friday market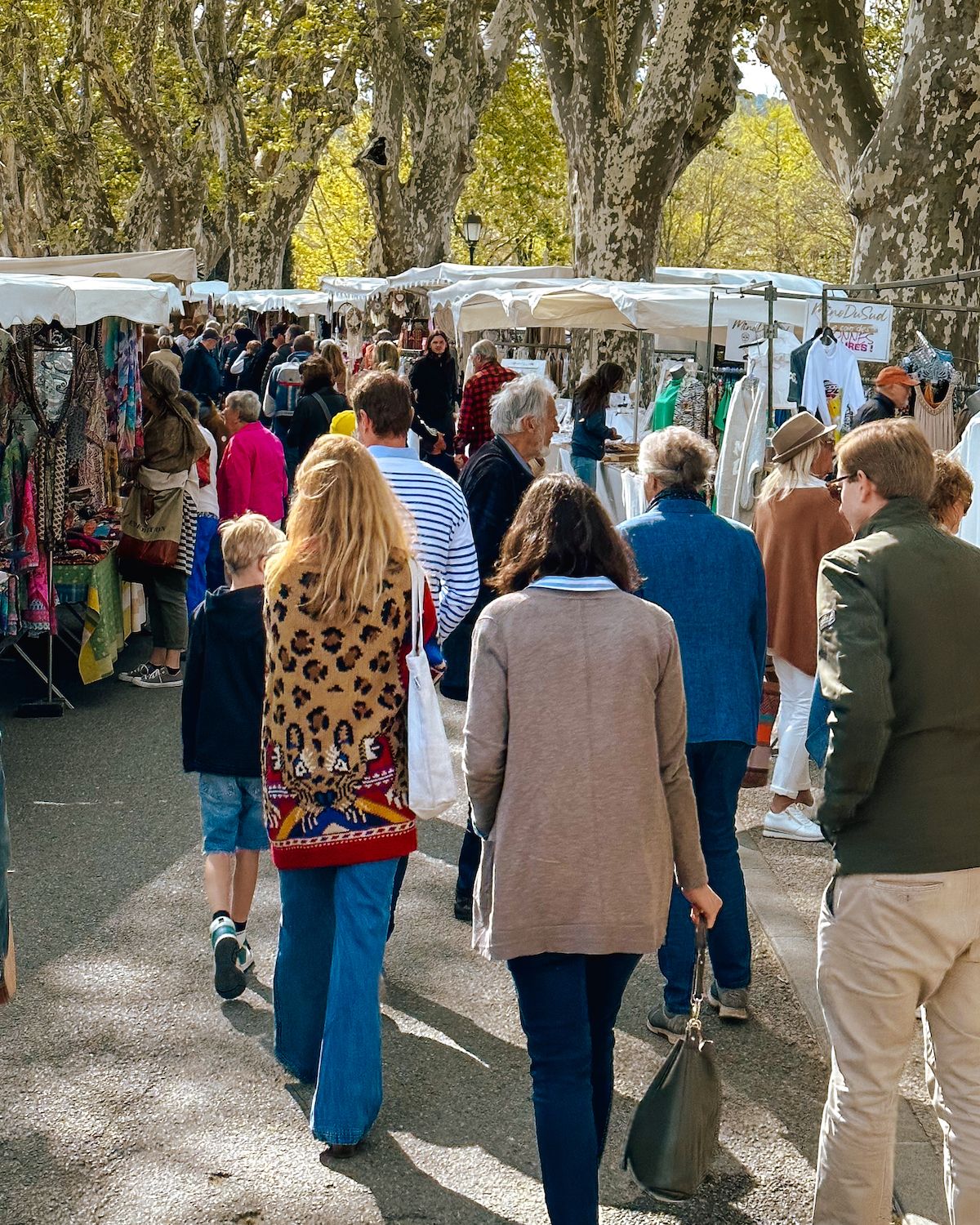 For a quintessential Provence experience, plan your visit on a Friday when the village transforms into a lively hub with its bustling market. Lourmarin's local market hosts more than 150 vendors offering an array of food and produce, and stylish clothing, jewelry and accessories.
I bought a chic knit sweater, a purse and two bracelets. It's also the best place to pick up picnic ingredients like strawberries, chorizo sticks, fresh baguette, goats cheese and tapenades.
3. Enjoy a picnic with Chateau de Lourmarin as your backdrop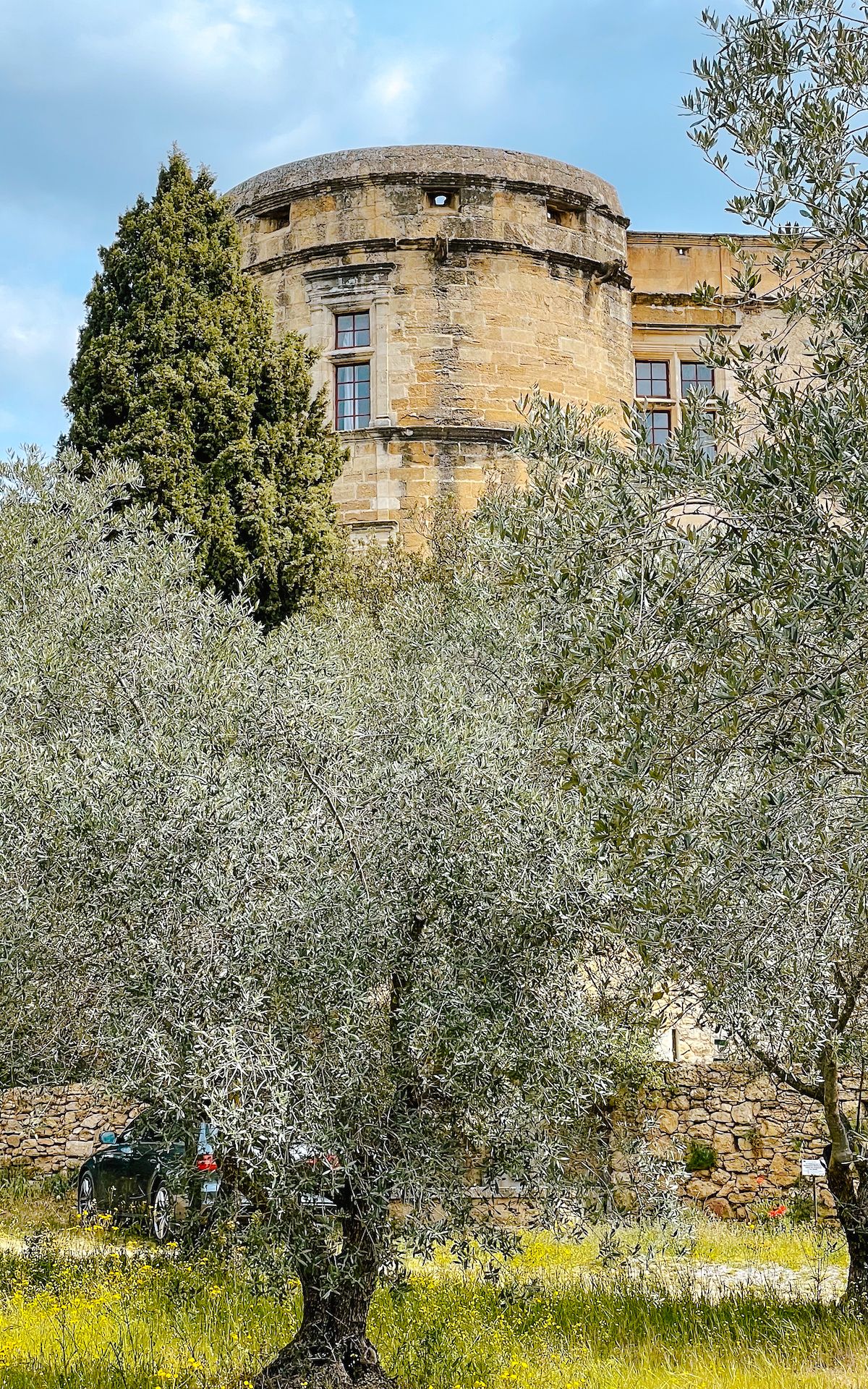 After gathering your picnic supplies in the village, head over to Chateau de Lourmarin, a 15th-Century castle overlooking the village. If you walk to the back of the castle up the stairs, you'll find an olive grove where people picnic with the chateau as their backdrop. It's the best place to picnic in Lourmarin. Find shade under an olive tree among the wildflowers and enjoy your savoury delights! This area of the castle is free to visit.
Top tip: don't forget to bring a picnic blanket, knife and a board/plate for serving.
4. Stay in a former 18th-century oil mill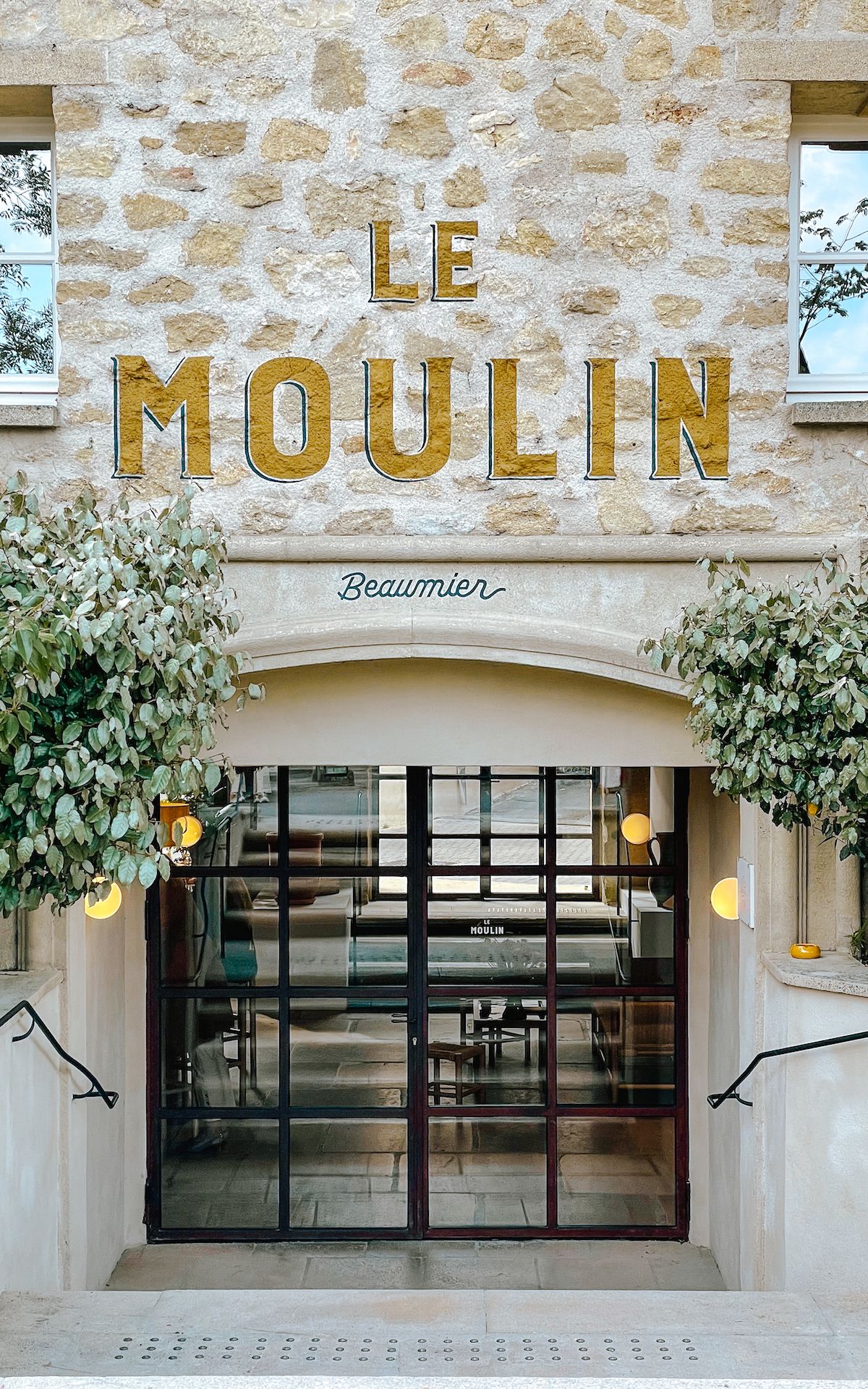 Le Moulin is one of Lourmarin's chic boutique hotels on the block.
The former 18th-century oil mill has been transformed into a design-forward hotel whose style blends modern and rural-Provence. We loved the natural hues and tones used to reflect the natural surroundings.
🧳
Browse stays in Lourmarin
5. Taste wines and charcuterie at Le Tonneau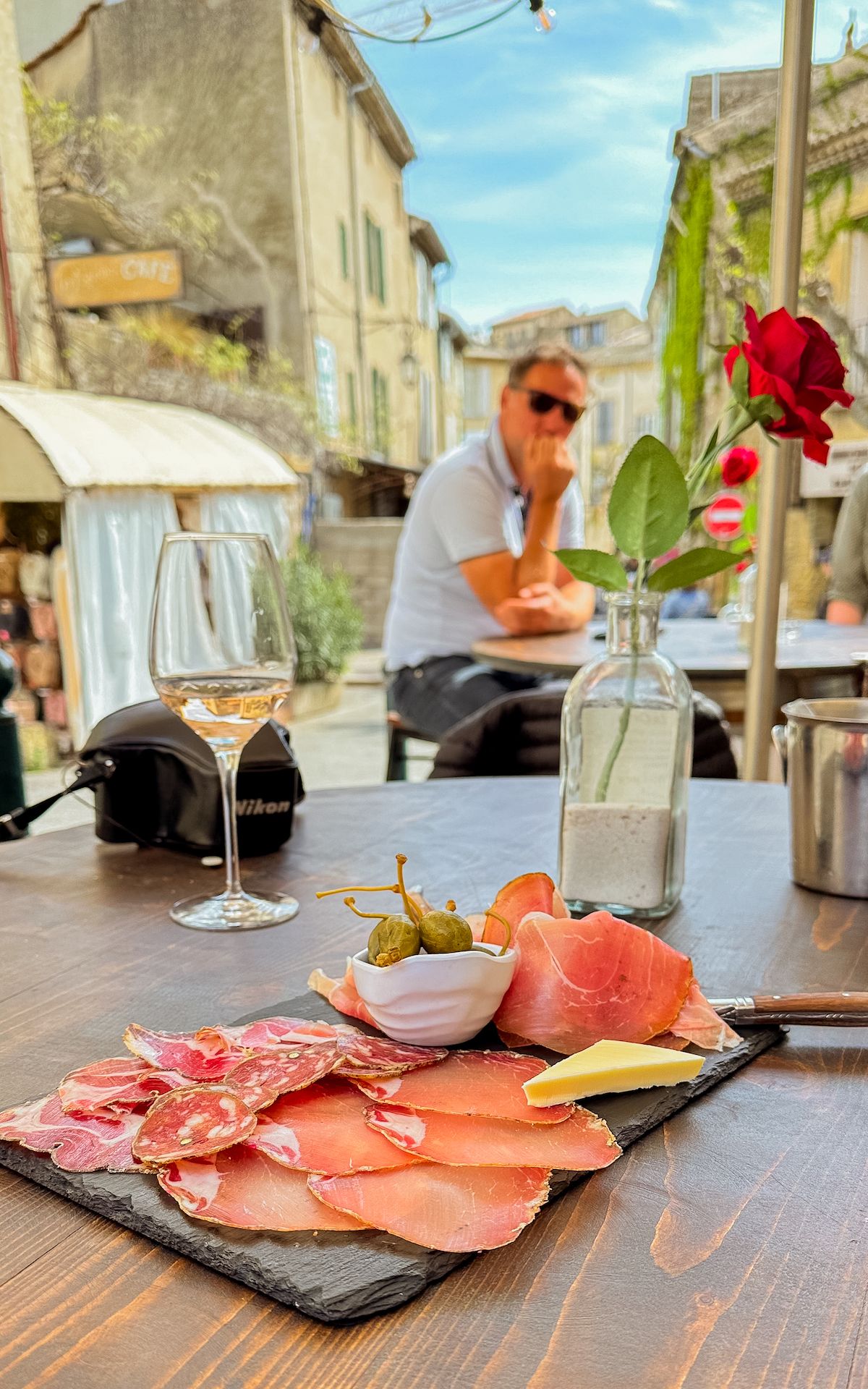 Make your way to Le Tonneau for a tasting of exquisite Provence wines and charcuterie on their inviting raised patio. The best time to visit is on Friday during the day, when street performers fill the air with music, adding a touch of magic to your outing.
6. Listen to music and drink cocktails at La Maison Cafe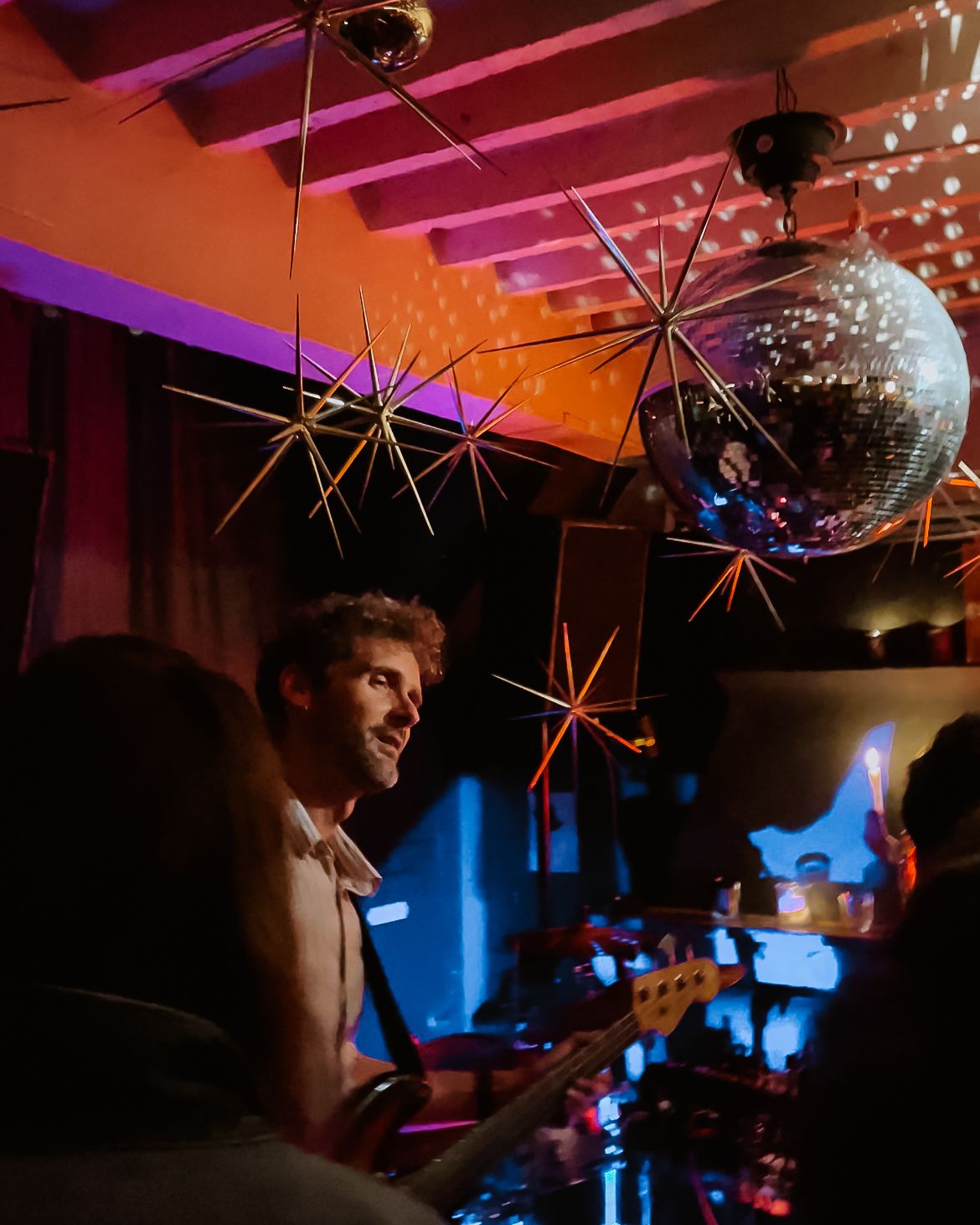 Across the street from Le Tonneau is another hot spot that attracts both locals and visitors. La Maison Cafe is one part cocktail bar, one part music venue. We were lucky to visit on a Saturday when a DJ played a mix of funk and disco, and a live ensemble played "electronic-jazz" with synths, drums and electric guitar. See their Facebook page to see what events are on.
Must-try cocktail: they make a good caipirinha, a traditional Brazilian cocktail with cachaça, sugar and lime.
7. Wander the pretty medieval streets in the back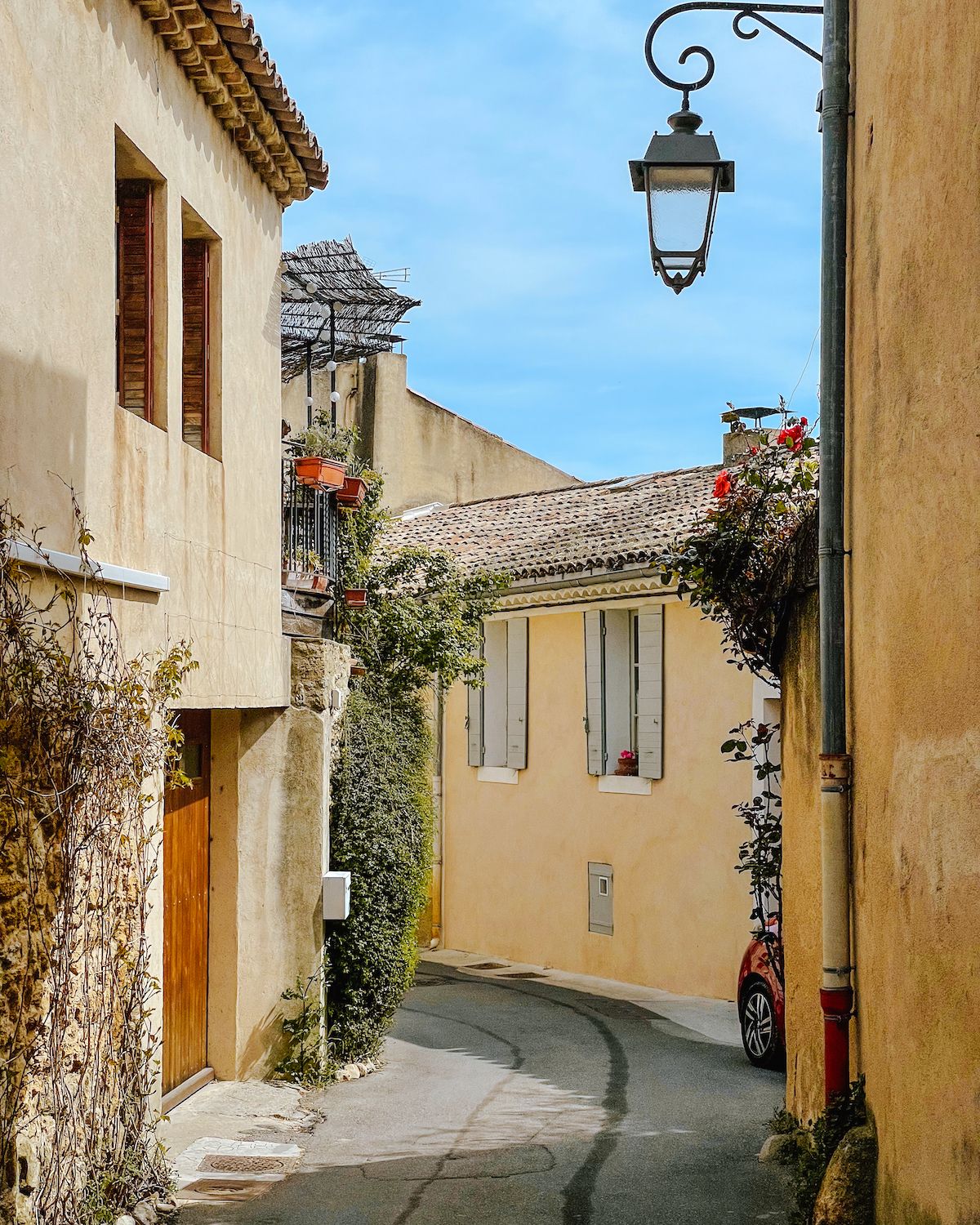 Stroll along the peaceful back streets of Lourmarin to immerse yourself in the local atmosphere and admire the beautifully restored medieval buildings. Keep an eye out for the adorable cats lounging about.
8. Try Provence wines in Domaine de Fontenille's tasting room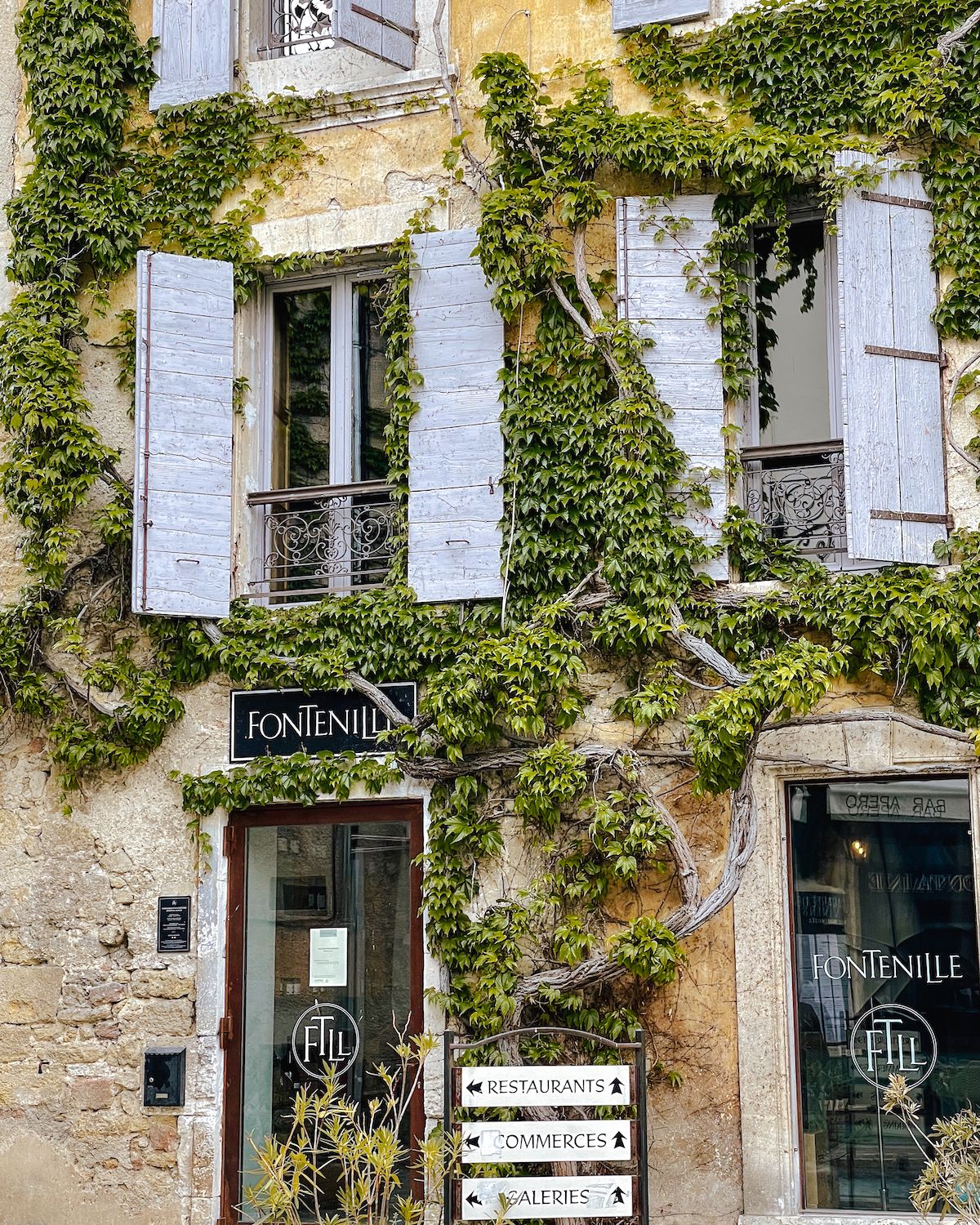 In the centre square across from La Fontaine, you'll see Domaine de Fontenille's wine-tasting room. The best part? It's free! We savoured a variety of rosés and reds while gaining insight into the diverse world of Provencal wines.
9. Shop charming boutiques and galleries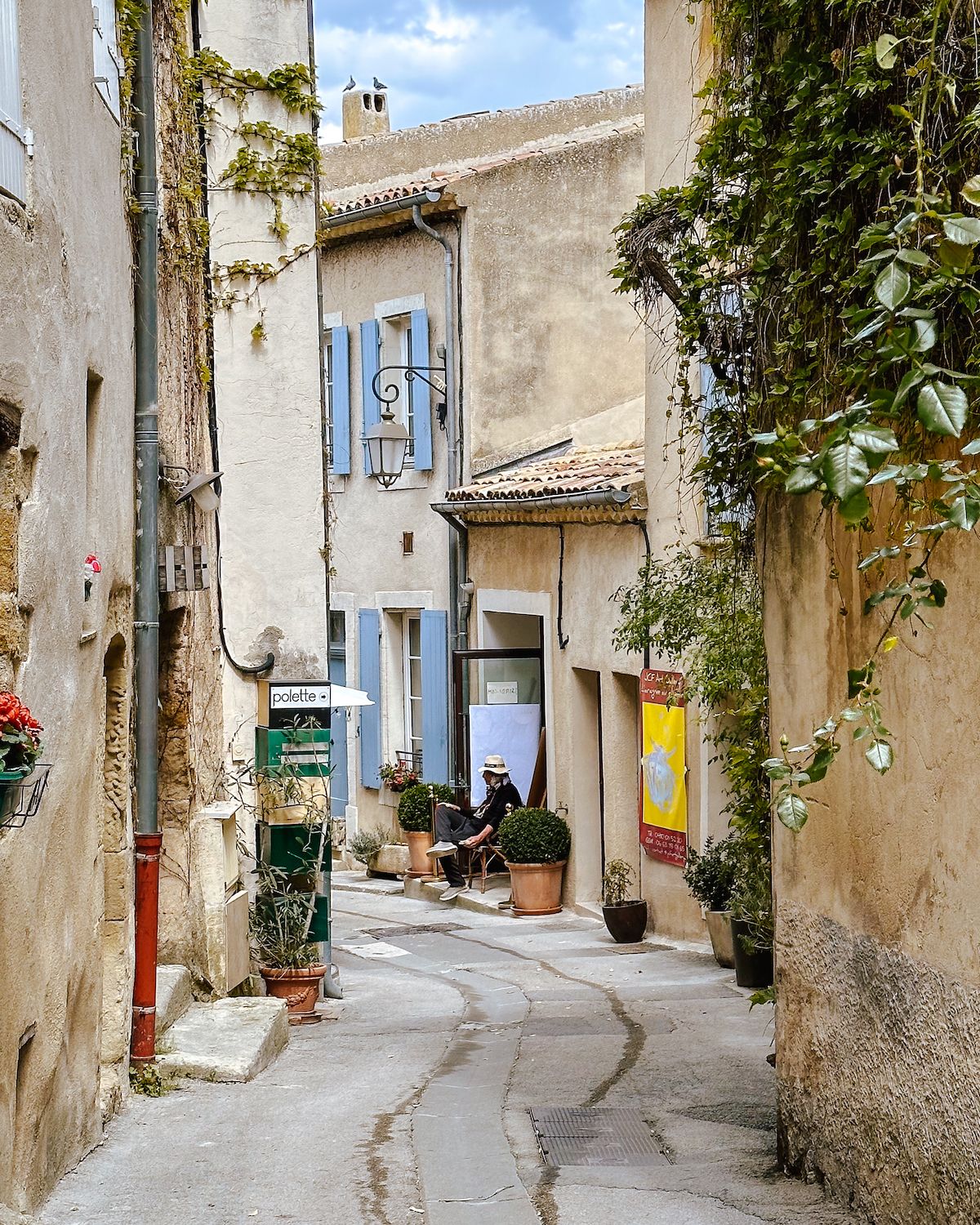 Wander through the narrow streets to discover a variety of independent shops and galleries selling artisanal products, clothing, accessories, jewelry and home decor.
Our favourite boutique shop in Lourmarin: Mise En Scene
10. Relax with an iced tea in the garden of La Calade De Lourmarin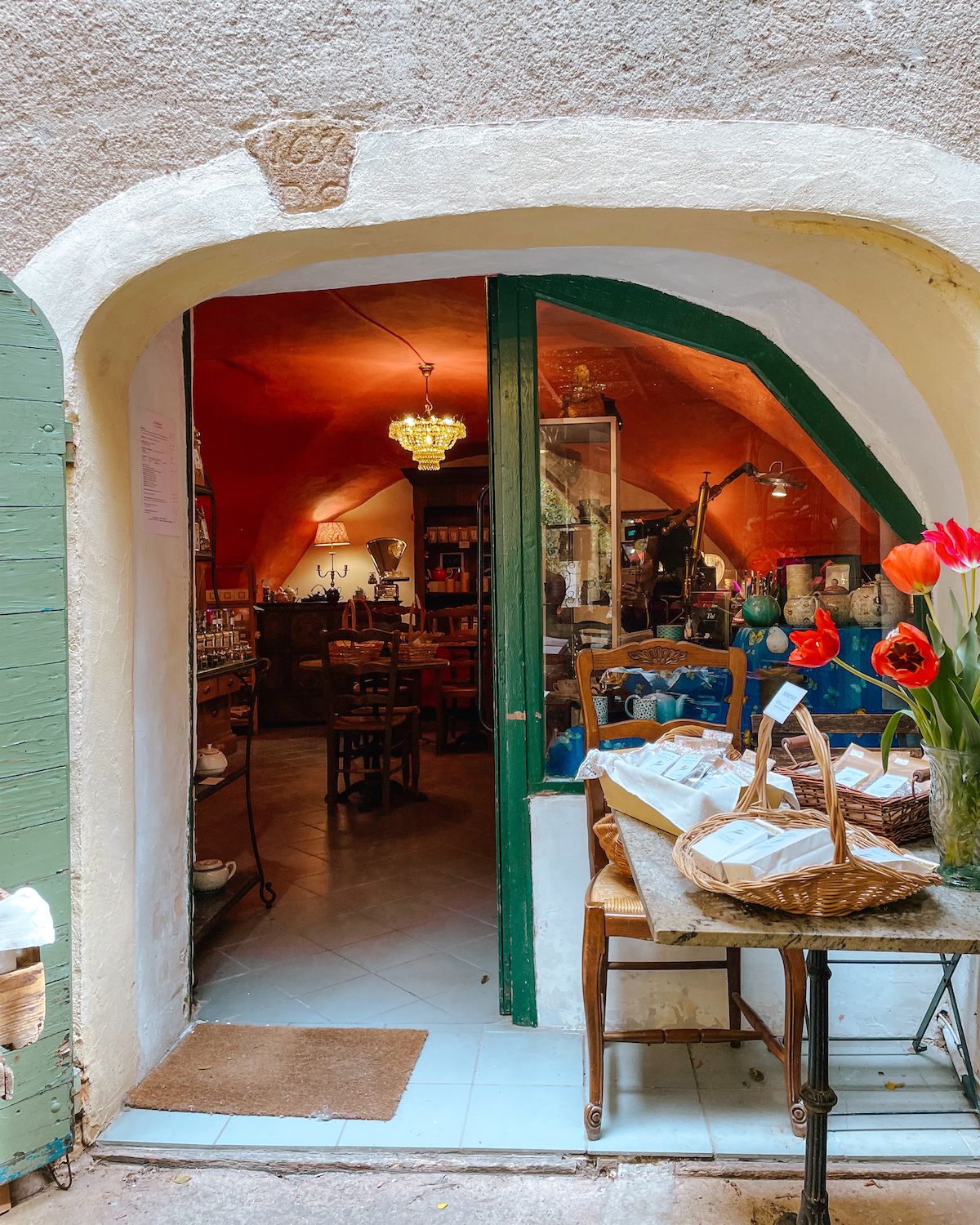 Tucked away on a side street off the tourist trail, this charming tea shop has a garden area perfect for relaxation. We smelled the aroma of four different loose-leaf teas and settled on one to enjoy as a refreshing iced tea. If you have a sweet tooth, treat yourself to one of their desserts.
We hope you enjoyed this Lourmarin travel guide!
---
Get started on booking your trip to Provence
---
Check out our other France travel guides:
---
Pin and save these fun things to do in Lourmarin for later: