As the most populous and largest island out of 115 in the Seychelles, Mahe has an abundance of things to do and sights to see. We list 10 fun things to do in Mahe you don't want to miss, from dining at charming oceanfront restaurants to hiking to secluded beaches.
Overview: What to do in Mahe, Seychelles
---
Disclosure: Some of the links below are affiliate links, meaning at no additional cost to you, we will earn a commission if you click through and make a purchase. We only recommend products or services we have used or that we believe will add value to our readers. Thank you for supporting us!
10 Best Things to Do in Mahe, Seychelles
1. Hike to the secluded Anse Major beach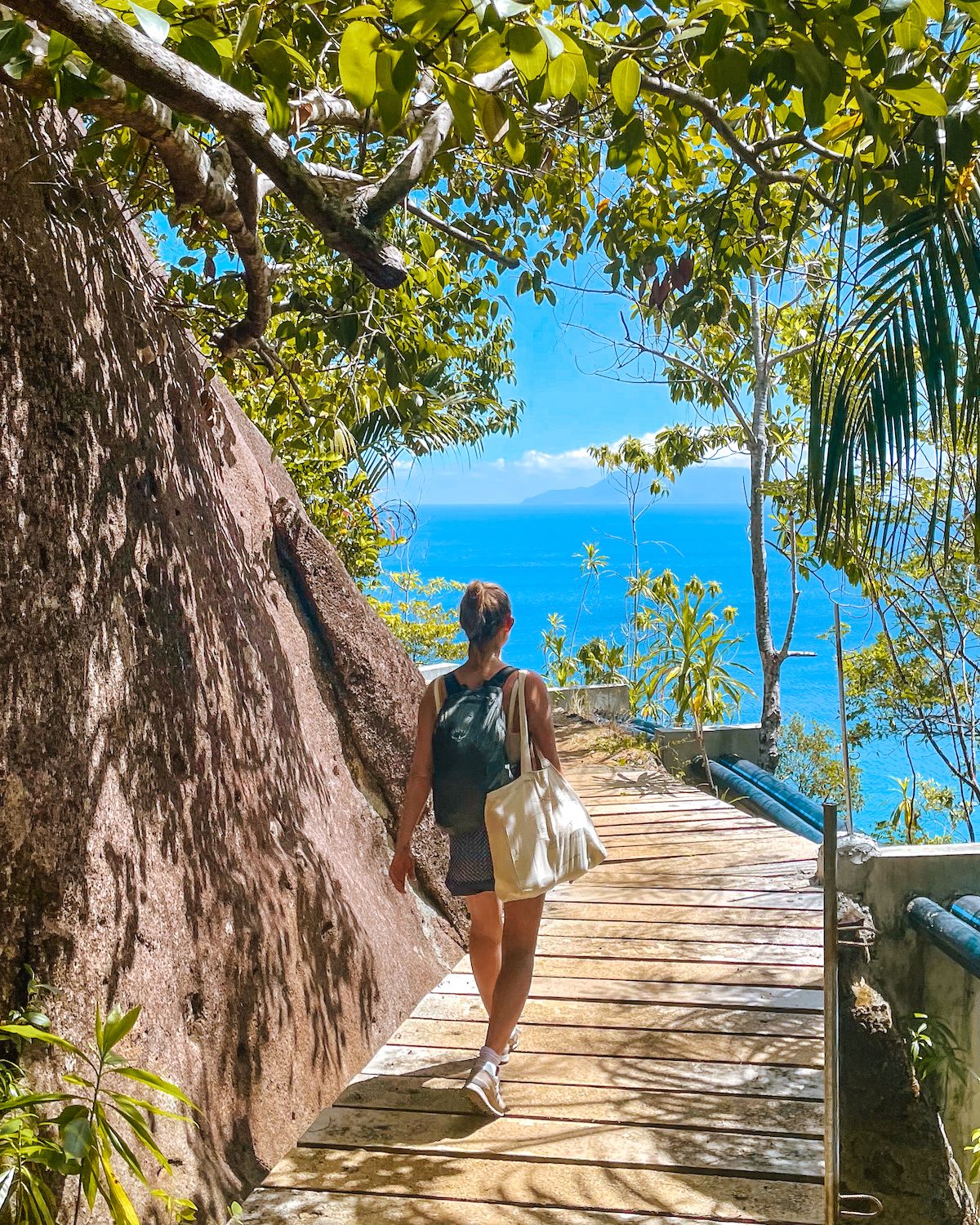 The quiet northwest of Mahe is where one of its most beautiful beaches is located. The catch is, that it's only accessible by hiking or by water, but that definitely adds to its allure. The scenic 6 km roundtrip hike to Anse Major takes under an hour each way, and includes a couple of viewpoints.
Anse Major is excellent for snorkelling and swimming if you're travelling there during the southeast trade winds. You will find parking spots along the road at "Anse Major Trail Parking" on Google Maps. Parking and beach access is free.
Make sure you bring snacks and water with you. There is a beach bar at Anse Major, however it was closed when we were there, so we're not sure how reliable it is.
If you don't want to hike, there are taxi boats that offer rides to Anse Major.
Top tip: a secret just hikers know - a couple minutes north from the main beach is a smaller beach that feels even more private.
2. Dine at Rockpool Restaurant during golden hour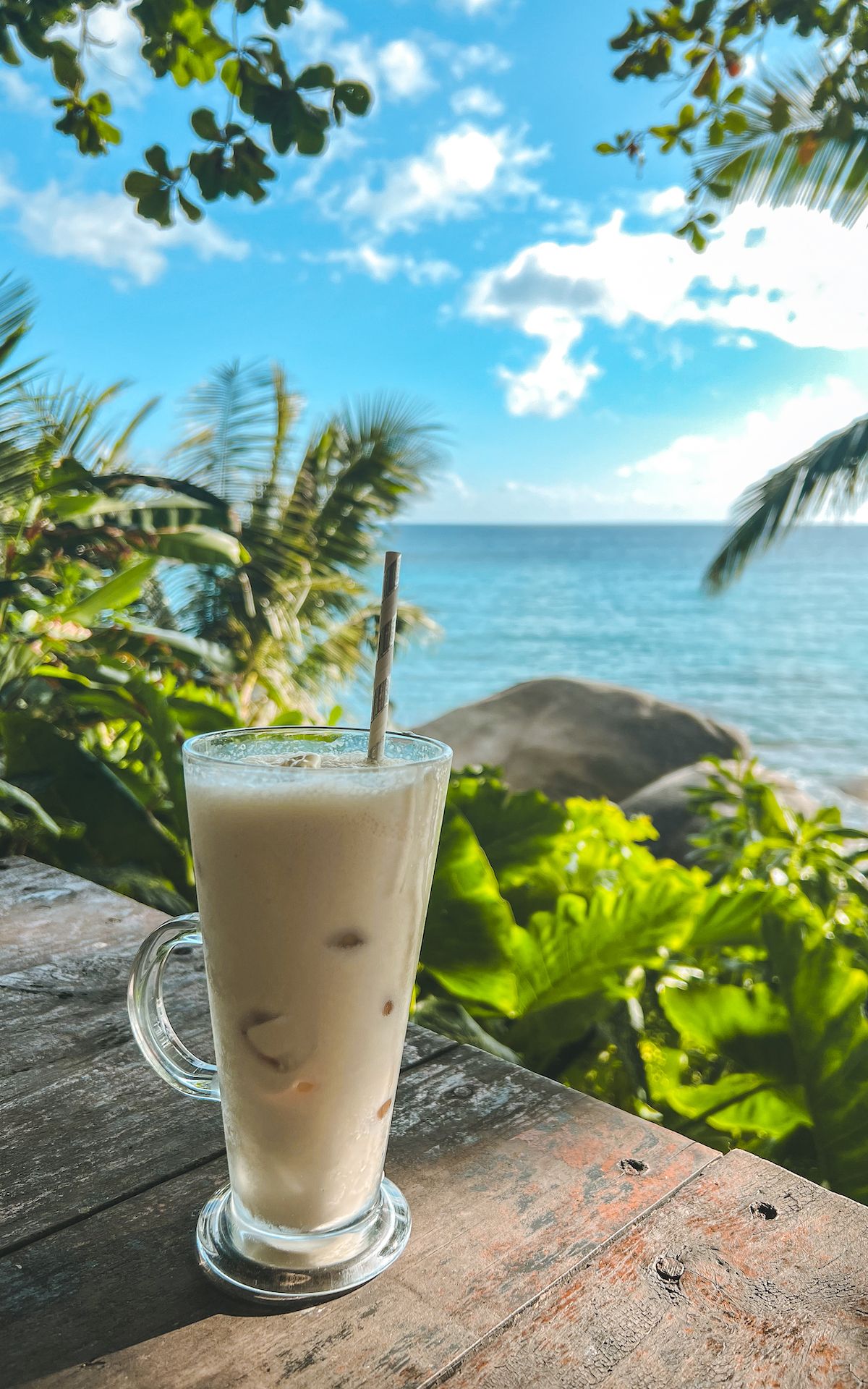 Rockpool Restaurant is a great spot to grab a late lunch or sunset dinner after spending the day at Anse Major. Perched over a cove about 10 minutes north of Beau Vallon Beach, it has scenic ocean views and a calming atmosphere. Order one of their refreshing Mediterranean plates and don't miss the stylish shop inside that sells local products.
If sunlight permits, we recommend driving the whole northern tip afterwards - we enjoyed the laidback feel of this area.
3. Try local rum at the Takamaka Rum Distillery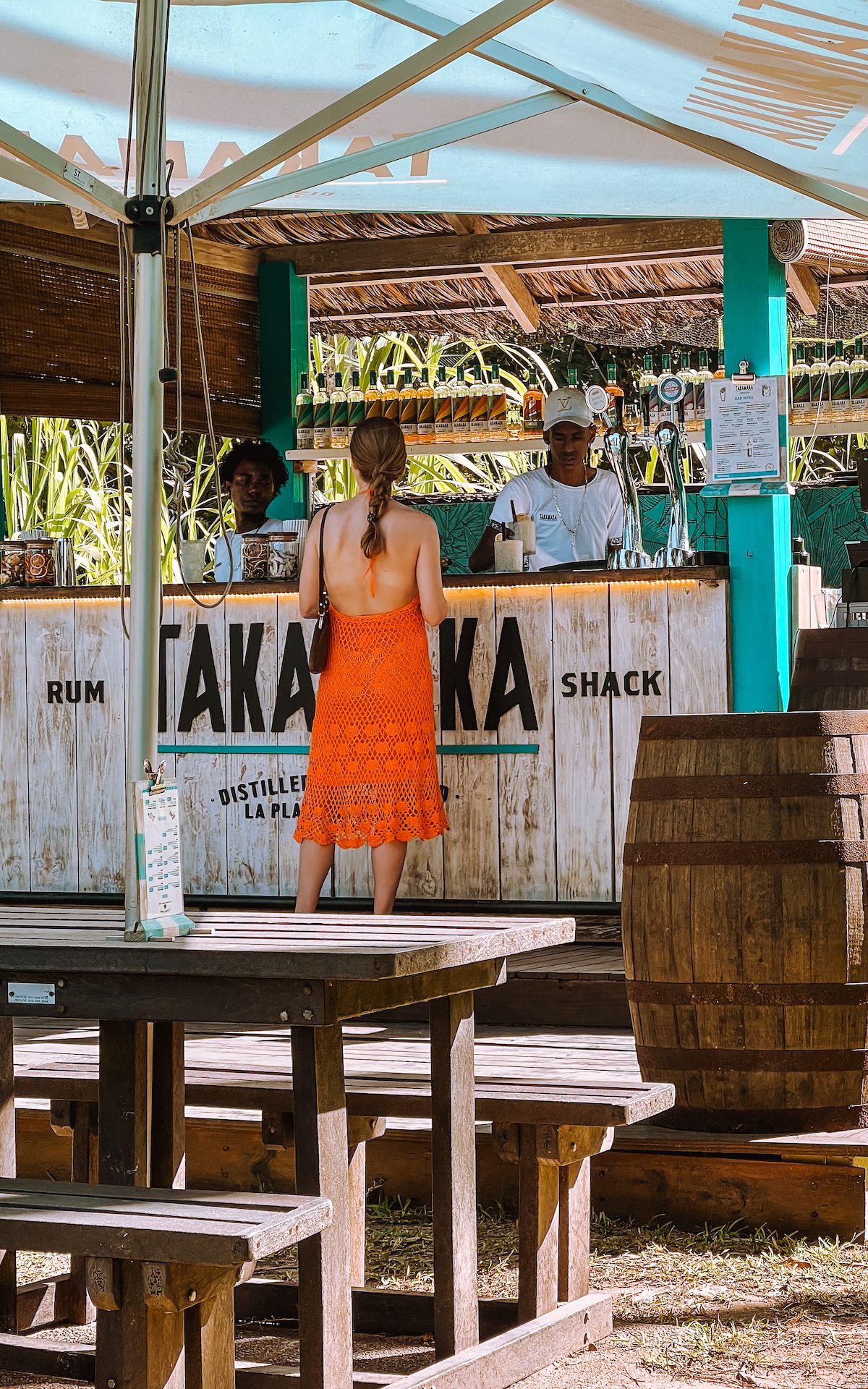 Almost every restaurant and beach bar features Takamaka Rum, a brand that is locally produced in the Seychelles. Seychellois are proud of their rum and for good reason - the internationally acclaimed distillery sources their ingredients locally and crafts varieties that are an expression of their rich heritage, Creole traditions and tropical paradise they live on.
One of the best ways to learn more about the history and craftsmanship of Takamaka Rum is by going on a free tour of their rum distillery. Tastings of their rums cost 150 SCR.
If you're like me and don't like to taste straight liquor, instead buy a delicious rum cocktail from their Takamaka Rum Shack. They were the best price we saw on the island at 150 SCR per drink.
Must try: banana daiquiri - it's the best rum cocktail I've ever had, seriously!
Top Tip: visit the distillery on Fridays when they are open until 10 PM and feature live music in their outdoor space.
4. Swim at Anse Soleil and enjoy a leisurely lunch overlooking the beach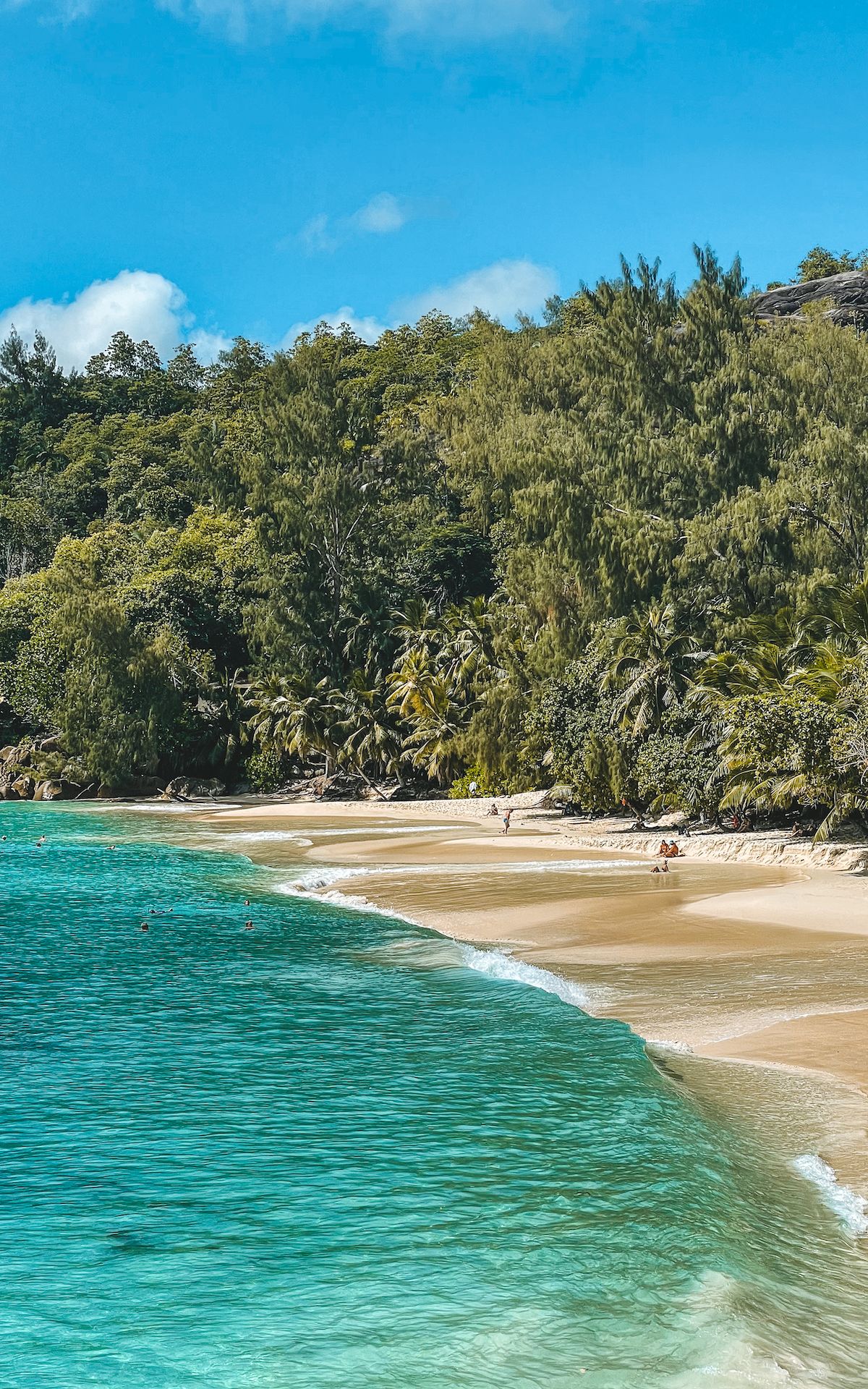 Anse Soleil was our favourite beach for snorkelling and swimming on Mahe. Its soft sand, crystal-clear turquoise waters and luscious greenery made it the idyllic beach, and one that didn't feel too "resorty". Thanks to the many palm trees, it was easy to find shade as well.
We enjoyed drinking banana milkshakes at The Deck, a restaurant just steps away from the beach that is part of the Beachcomber Hotel.
Parking is free on the side of the road at the top of the hill. Don't forget your snorkelling gear! Beach access is also free.
5. Dine along the waterfront at Del Place Restaurant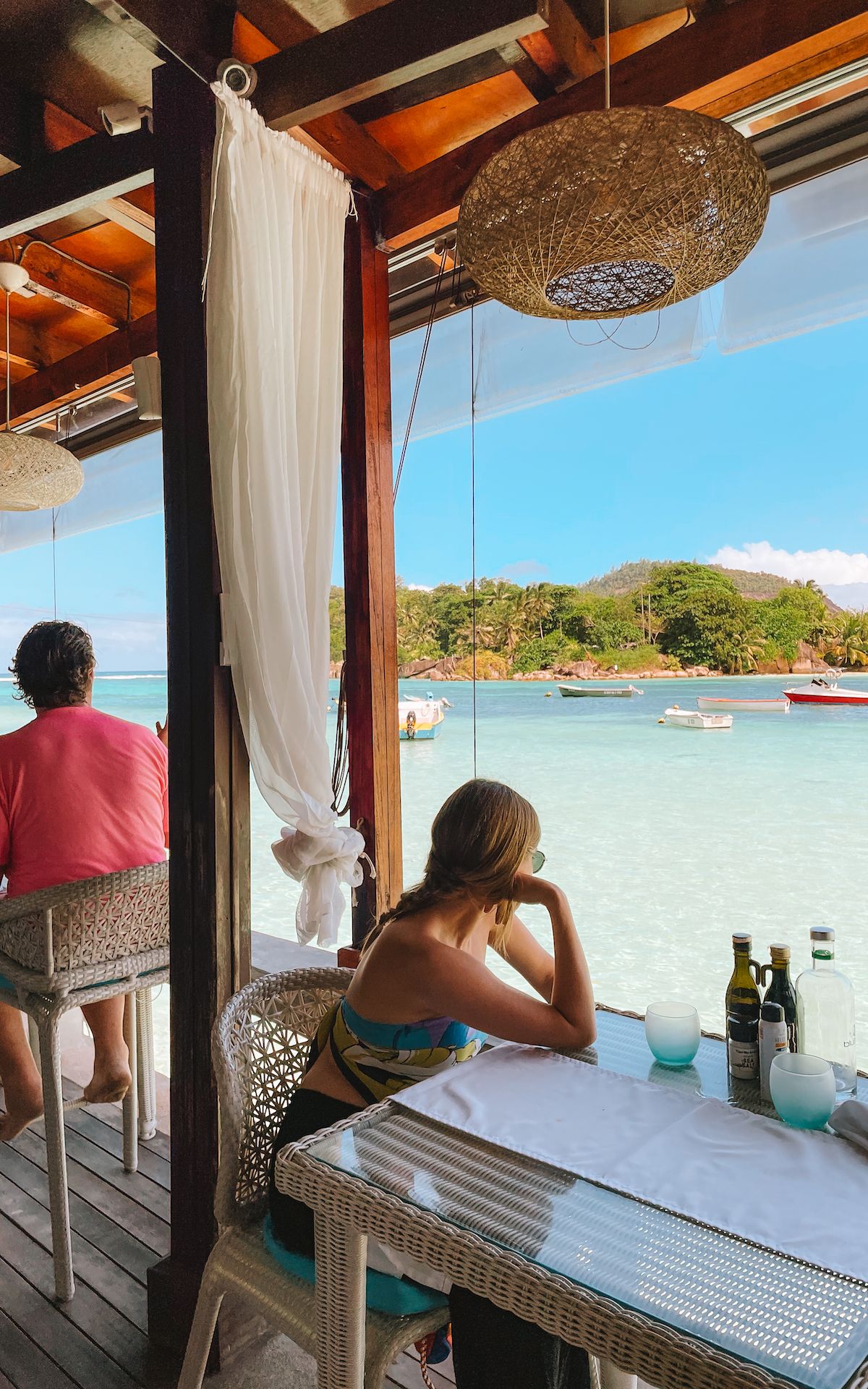 Enjoy a scenic lunch or dinner along the waterfront at Del Place, one of Mahe's best restaurants known for its fresh seafood and dreamy atmosphere. The chic eatery located in Port Glaud is proudly run by a team who is 100% Seychellois. Dine at sunset with your partner for a romantic setting.
6. Explore the island by car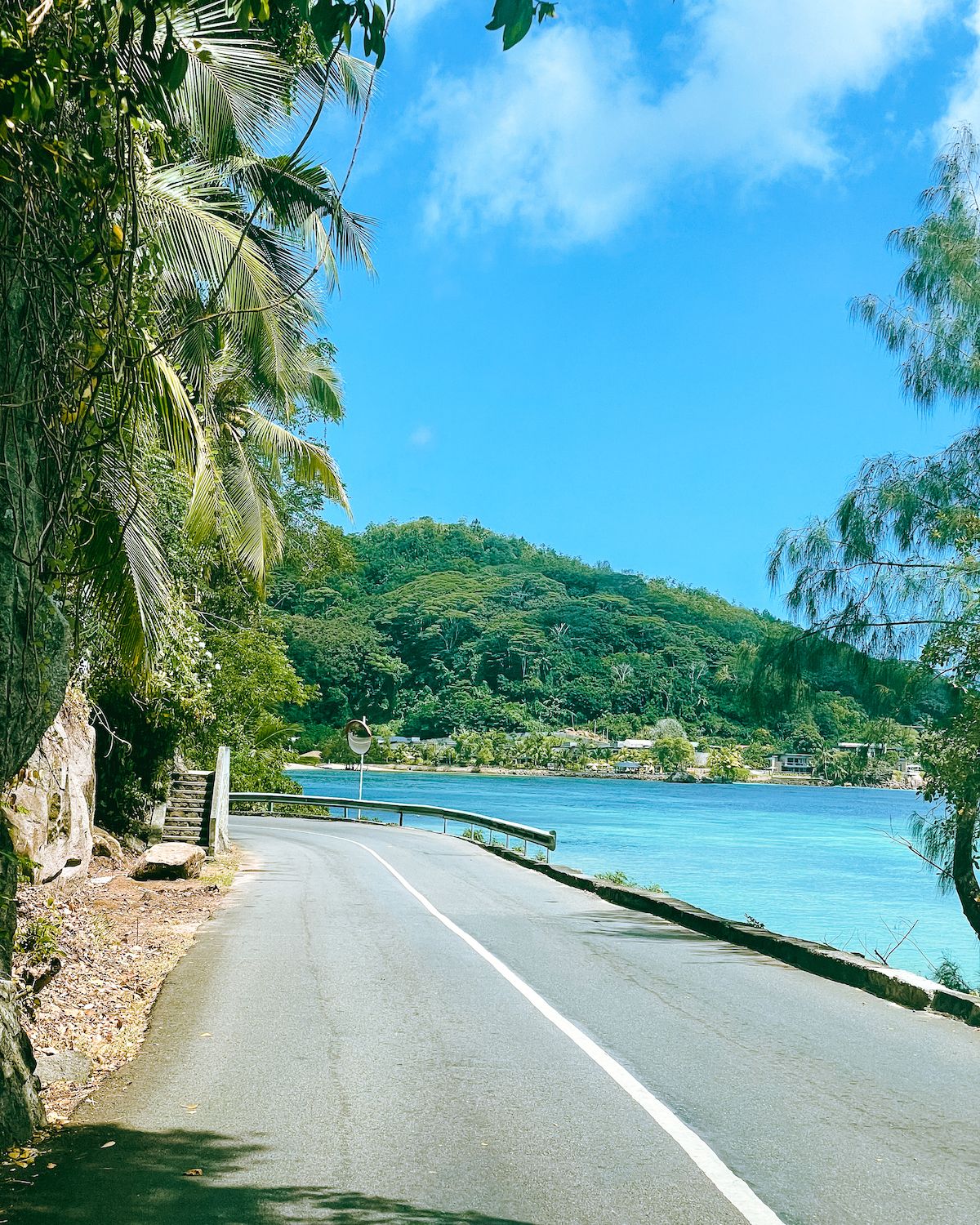 Road trip! Since Mahe is the largest island out of 115 in the Seychelles, the best way to explore its different landscapes is by car, especially if you love a good adventure.
Our driving tips for Mahe:
Driving is on the lefthand side - rent an automatic car if you're used to driving on the righthand side. With a manual you will have to shift with your left hand!
The ring road is the most developed and easiest to drive on
Some of the roads over the mountain from the Western to Eastern side of the island are windy. Just take it slow and easy!
Look out for the large blue busses that love to speed right by you. When you see one coming your way, just slow down as much as possible until they pass you for your own peace of mind. This is what a local told us to do.
🚗
Compare car rental rates in Mahe across different companies
7. Go on a guided excursion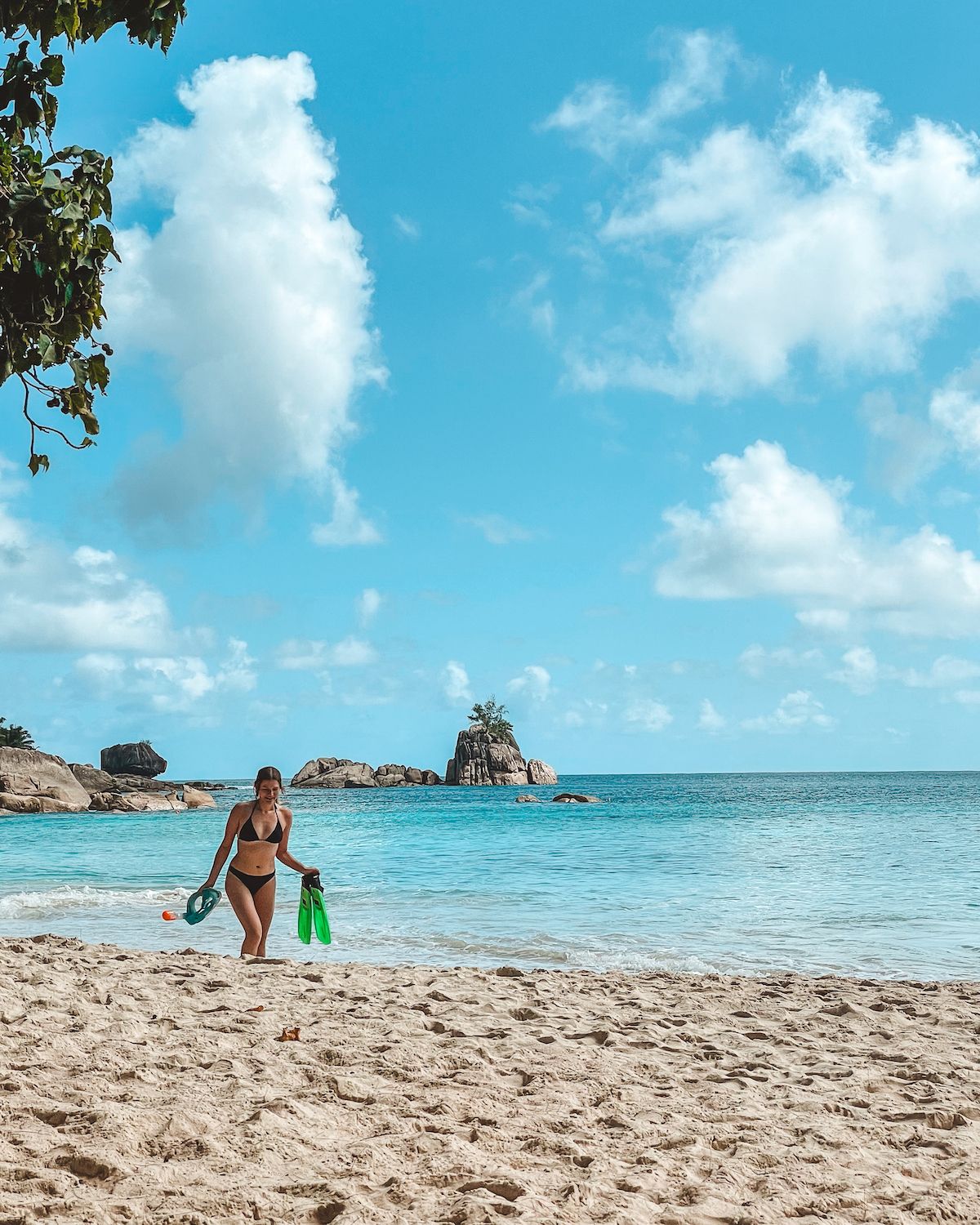 If driving in the Seychelles makes you nervous, another option is to leave it in the hands of a local guide.
Viator offers many highly rated tours:
🤠 Browse more tours on Viator
8. Treat yourself to the spa on Eden Island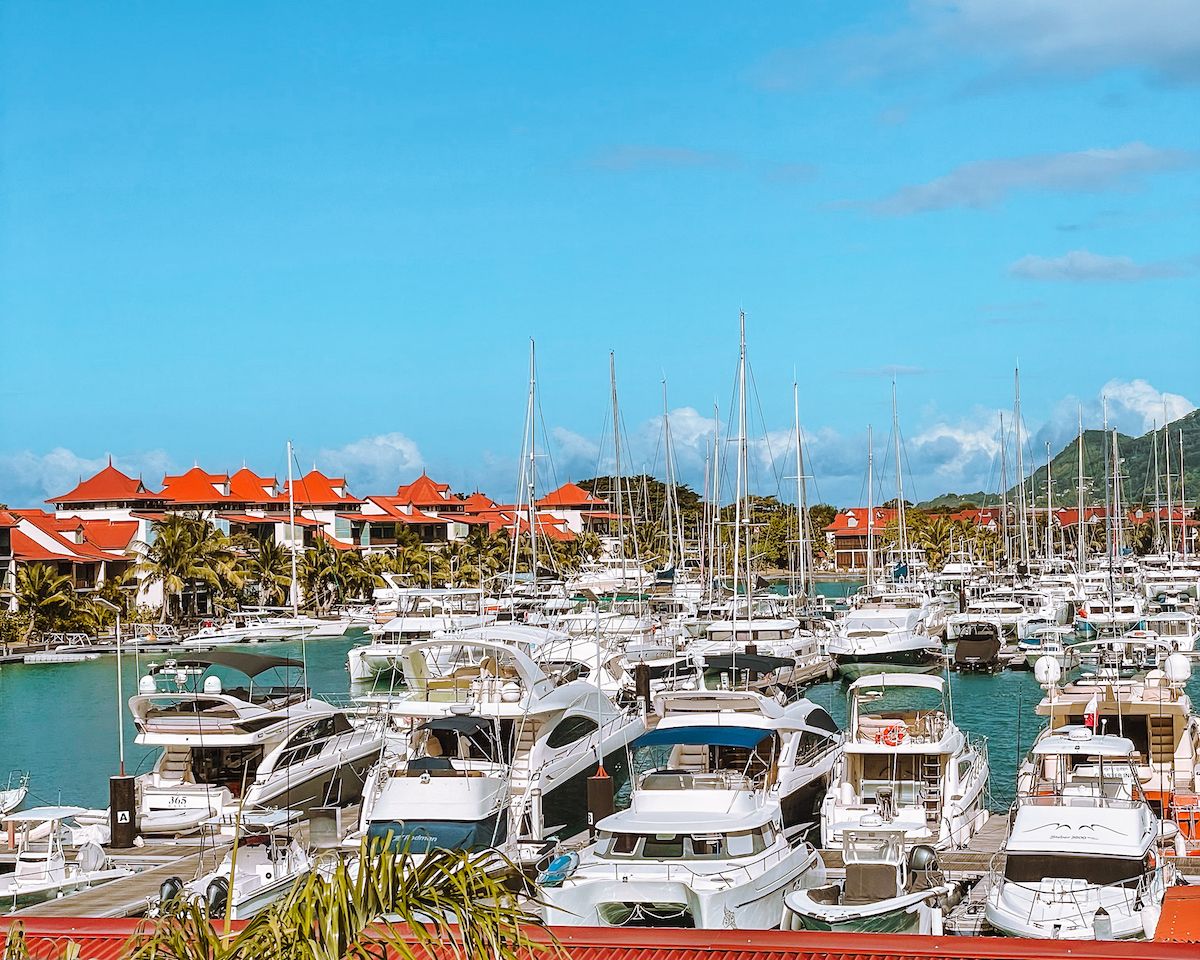 After a week in the Seychelles we were beached out and looking for something to do before our evening flight. We were ecstatic when we came across the highly-rated Eden Holistic Spa on Eden Island. Located only 10 minutes away from the airport, it was easy for us to get spa treatments before our flight. They also don't mind storing your suitcase while you get your treatments done.
The facilities, setting, service and prices were excellent. My destress & relax massage and mani/pedi were top-notch. The spa also offers body scrubs, body wraps and facials. It's simple to make your bookings online, or you can text them over Whatsapp.
9. Eat a beachside lunch at Surfers Beach Restaurant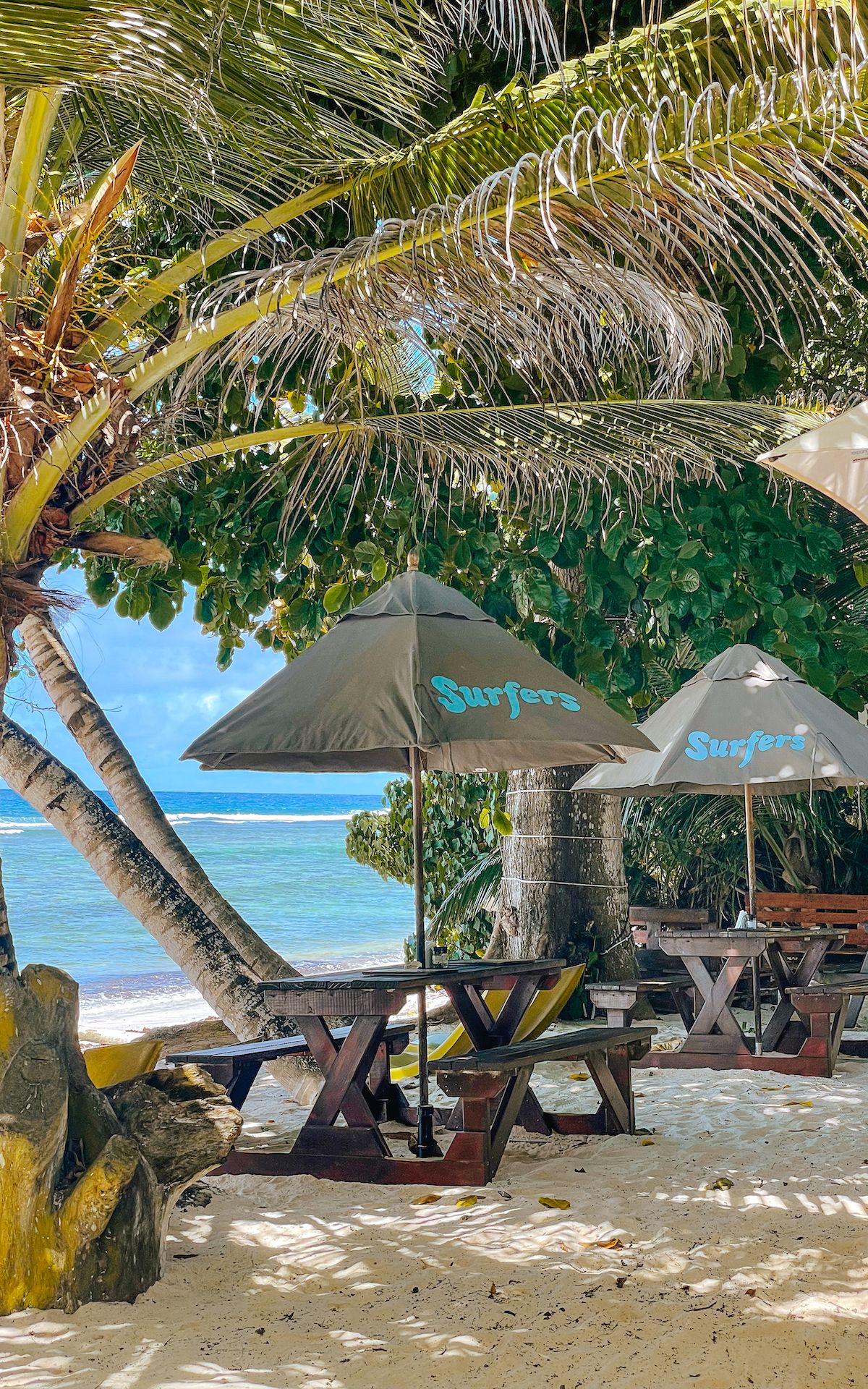 Surfers Beach Restaurant is a chilled-out eatery located right on Anse Parnel Beach. Dine on fresh seafood, creole curries or comfort foods like cheeseburgers, club sandwiches or chicken strips, and choose a table or beach lounger in the sand. We loved the laidback setting.
10. Sip rum cocktails at Kafe Kreole overlooking Anse Royale Beach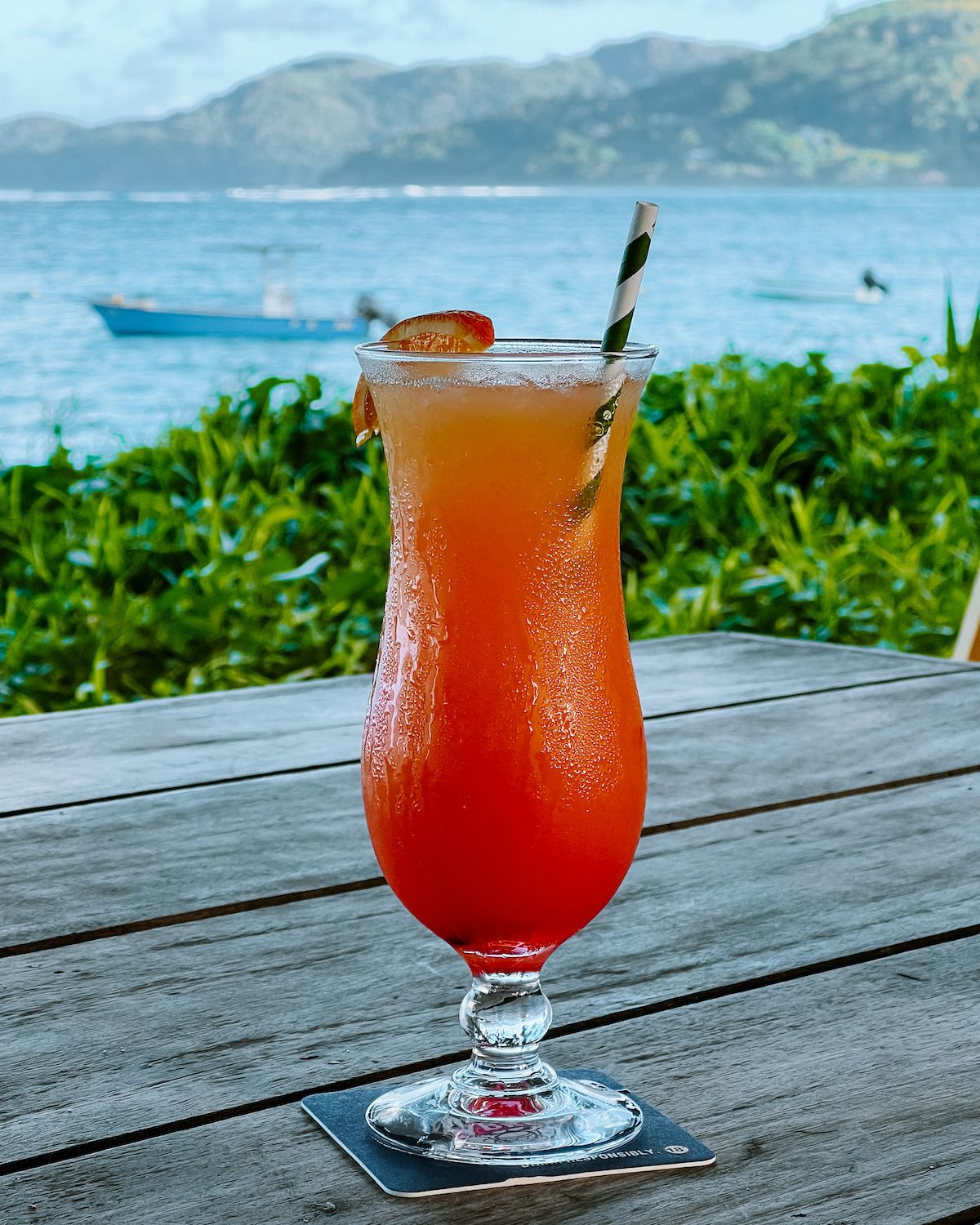 Sipping a fruity rum cocktail on the beach goes perfectly with the spirit of the island. I love how the rum makes the fruit taste almost caramelized. We loved dipping our toes in the sand at Kafe Kreole overlooking Anse Royale Beach. Their cocktail prices were on par with other restaurants on the island, however their food prices were very high, so be careful with what you order.
If you want a break from Creole cuisine or seafood, they have decent pizzas here made in a proper pizza oven. Prices range from 250-500 SCR per pie.
Bonus: Our top accommodation pick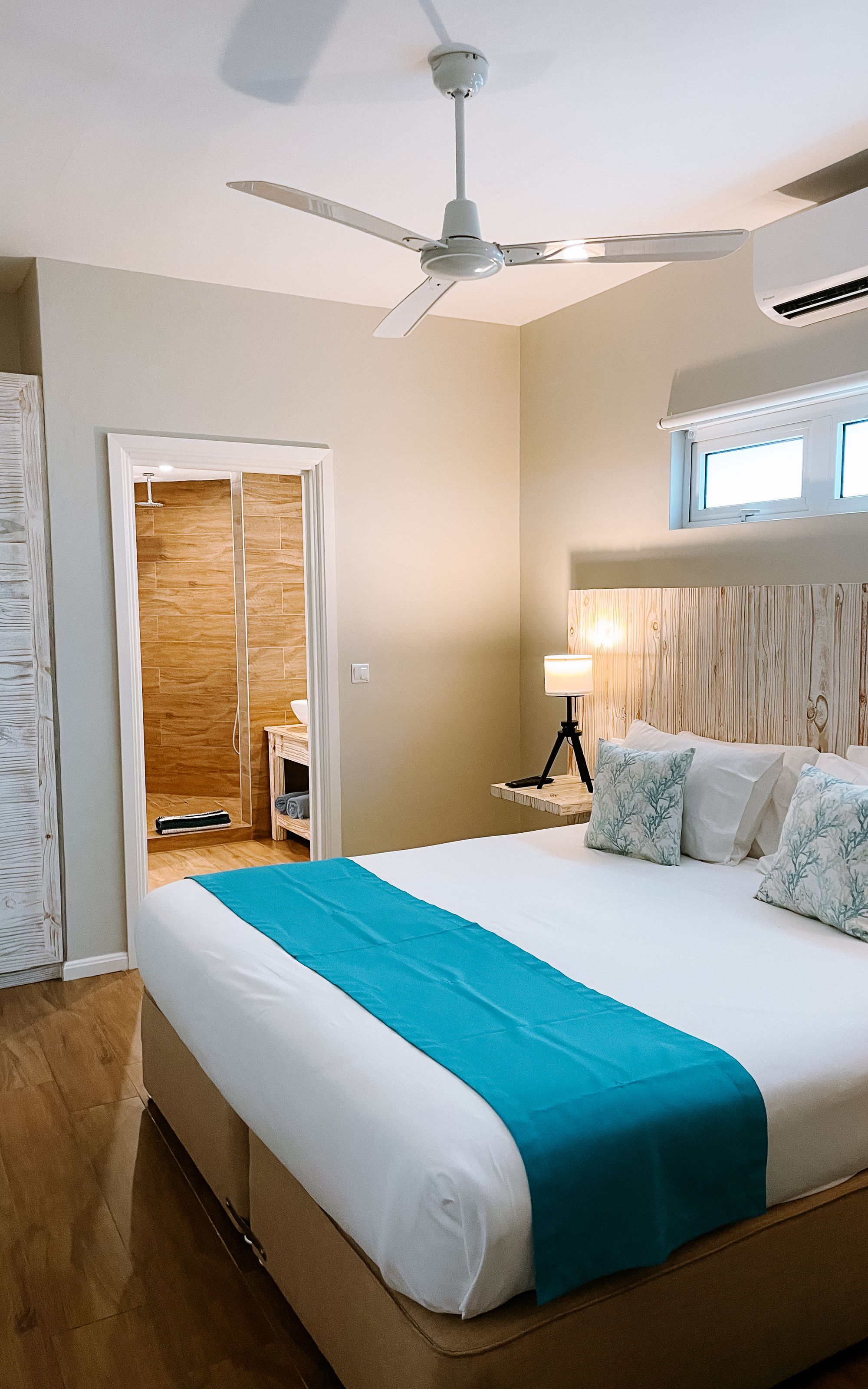 Instead of spending the big bucks on a hotel in Mahe, we instead stayed at an apartment hotel. There are many
apartment-style accommodations
in Mahe and they are an excellent value compared to the hotels we saw. We stayed at
Le Nautique Beachfront Apartments
, situated right on Anse Royale Beach. Our apartment was spacious with a full size kitchen and our stay included free snorkelling gear, paddle boards and kayaks. The location is perfect, at just a 7 minute walk away from town. The only negative was some road noise when you're outside - we didn't hear it inside the apartment however. A bonus is that they have a shower and change room you can access after check out, in case you want to go to the beach before your flight!
🛏️
Browse more apartment stays on Mahe Island
Seychelles Packing List
Don't forget to pack these items for your trip to La Digue:
Clothing

Water shoes are a must because of sharp coral in some areas and sea urchins. It's also essential to bring for your hike to Anse Marron.
Bathing suits - Ysé is my favourite swimwear brand
Sunglasses
Beachwear - white halter top, sarong, beach dress etc.

Other Essentials
Don't miss our other Seychelles travel guides:
---
Get started on booking your trip to Seychelles
🌃 Book your accommodation: Booking.com is our go-to for finding places to stay. Sort by top reviewed.
🤠 Browse tours with local guides: through Viator
🛫 Book your flight: use Skyscanner to compare flights across different airlines (we recommend booking direct with the airline however).
---
Save and pin these unique things to do in Mahe Seychelles for later: