Budapest, Hungary is an energetic city that balances its old-world grandeur with a wonderfully off-kilter nightlife. The historic spa capital is famous for its thermal baths, which are perfect to relax in after a night out. We spent our time in Budapest trying out different thermal baths, eating traditional Hungarian cuisine and hanging out in quirky ruin bars.
We have created a 2 day Budapest itinerary for you to unwind in the picturesque city. If you are looking to spend just a couple days or a weekend in Budapest, this itinerary is for you. Your 2 days in Budapest will be relaxing and filled with fun experiences.
Disclosure: Some of the links below are affiliate links, meaning at no additional cost to you, we will earn a commission if you click through and make a purchase. We only recommend products or services we have used or that we believe will add value to our readers.
---
Best time of year to visit Budapest
The best time of year to visit Budapest is from April - May and September - October. This is in the shoulder season when it's not too cold and you don't have a ton of tourists.
If you're travelling on a budget, the best time to travel would be in April or October as hotel prices are a lot cheaper. If you can bear the cold weather, you will find the cheapest hotel prices in the winter months.
Getting around Budapest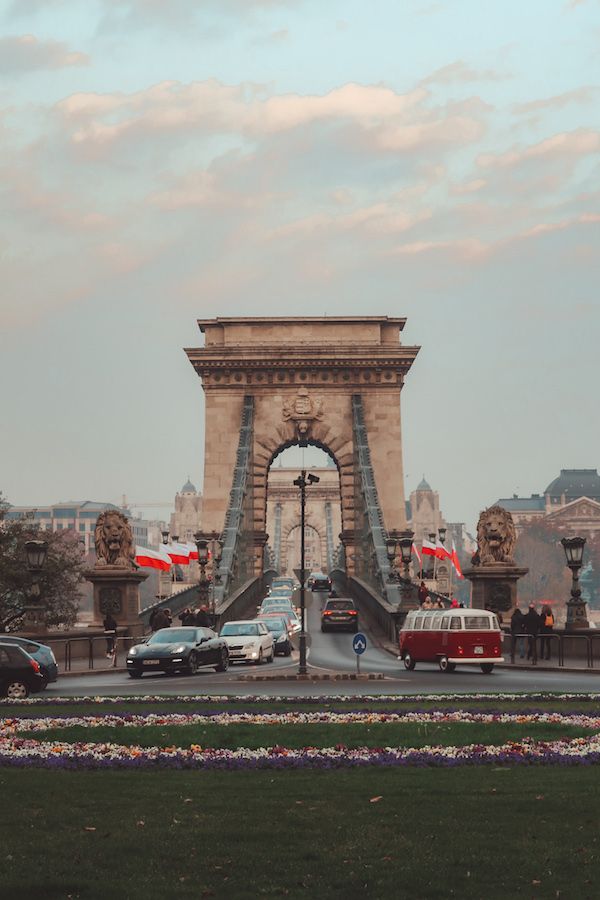 It's easy and inexpensive to travel around Budapest. Their transit system is excellent. We got everywhere by tram, bus or metro. The fare is 350 HUF ($1.13 USD) per way. If you want to take a taxi, the best way is to use the Bolt App to ensure you get a fair price and the right route to your destination.
Best place to stay in Budapest
You can get incredible value when staying at an apartment in Budapest. If you still want to have a hotel feel, there are even apartment hotels to choose from. When choosing a place, look for somewhere central with easy access to transit. This will make traveling around the city easy.
We stayed at the spacious
7Seasons Apartment Hotel
and highly recommend it. They have a 24-hour front desk making check in a breeze. Our modern unit had a full kitchen, clothes washer, living room, and separate bedroom! The central location is excellent with easy access to transit and a small grocer down the road. There are lots of restaurants, cafes, and bars in the area.
For a 37 sq m. (398 sq ft.) studio apartment it was around ~$75 USD per night. For a  50 sq m. (528 sq ft.) one-bedroom apartment it was around $90 USD per night.
There are a range of prices for these type of apartments.
We used Booking.com and filtered for apartments with a rating of 9+
. There are lots of great options to choose from!
2 Day Budapest Itinerary
Day 1
Morning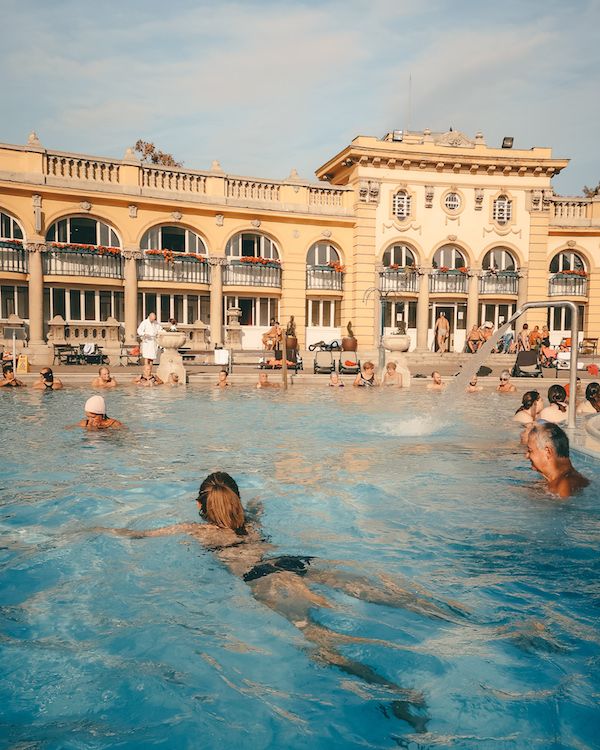 Spend your morning soaking in one of Budapest's famous thermal baths. There are many thermal baths to choose from. We were in Budapest for a total of 6 days, so were able to try out three of Budapest's thermal baths: Szechenyi, Rudas, and Kiraly.
Szechenyi or Rudas Baths or Kiraly Baths?
Szechenyi Baths topped our list for its grandiose outdoor pools and beautiful neo-Baroque architecture. It's the largest thermal bath in Budapest, so although many people visit it never felt too crammed. If you only have time for one thermal bath we recommend this one! Buy your ticket online in advance since it's busier on weekends. You will be able to skip the line with your ticket. If you only have time for one bath, we recommend Szechenyi.
Rudas Baths is a Turkish style bath with its highlight being the modern rooftop pool overlooking the Danube. However, it was so astronomically packed and confusing to get around it was our least favourite of the bunch. It also has strange hours and parts of the complex only open at certain times.
Kiraly Baths is a smaller traditional Turkish bath dating back to 1565. At this thermal bath you'll see locals. It doesn't look as striking as some of the other thermal baths and is quite small. But what it lacks in size makes up for the escape from the crowds. We didn't hear any English speakers here. If you have time for two baths we recommend adding this one to your list!
Afternoon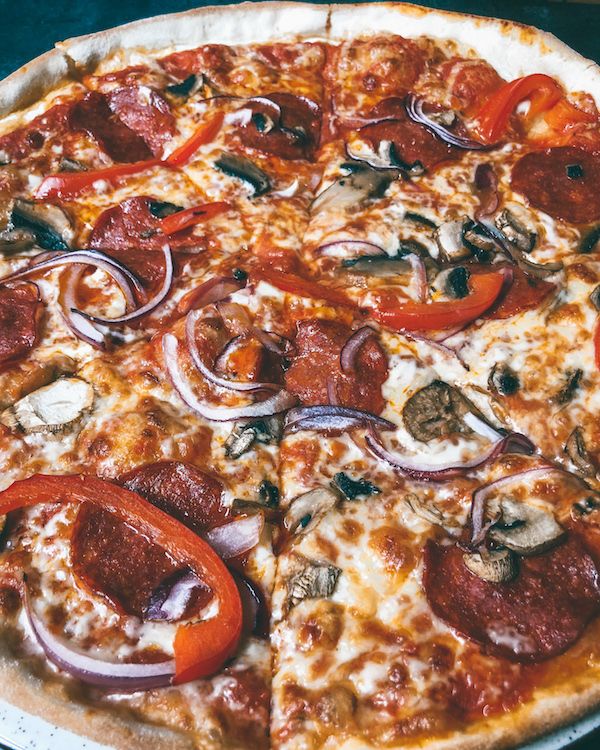 After all of that swimming, you may be hungry for a salty lunch. Ari was craving pizza and we found Local Korner, which has stellar reviews on TripAdvisor. It's extremely good value and the pizza is delicious. The eccentric interior is fun to hang out in and we had fun drawing on the walls where people leave messages.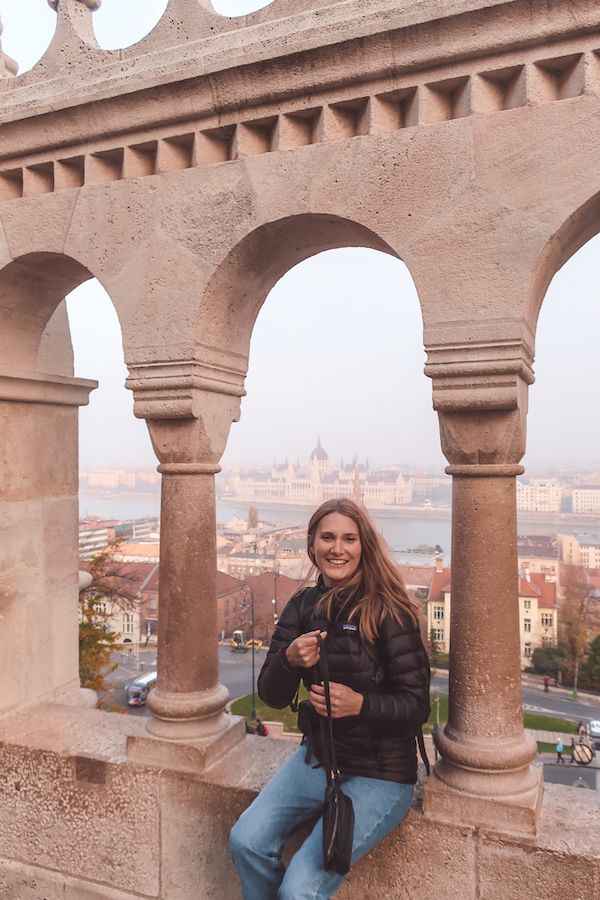 After lunch head over to Buda Hill (aka Castle Hill) to see great views of the Hungarian Parliament Building and the Danube river. At the top you can grab hot apple cider and walk the promenade.
Evening
From Buda Hill walk down the hill across the famous Széchenyi Chain Bridge to your next destination, Hungarikum Bisztro. This was our favourite meal in Budapest and you have to make reservations weeks in advance. If you're looking for high quality authentic Hungarian food, this is the spot to be!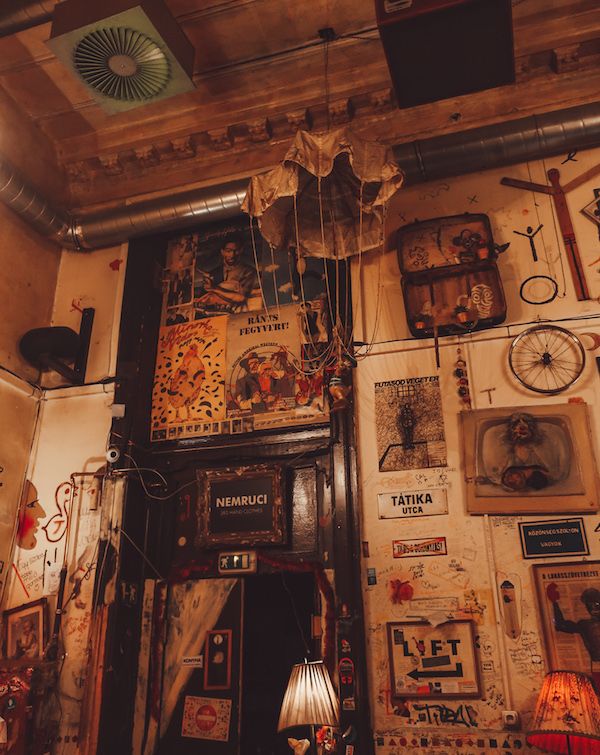 Budapest is famous for their ruin bars. They are funky and eclectic places that originally sprung up in old dilapidated buildings to service the creative crowd looking for a break on high drink prices. Now, they are very popular but still fun places to go.  If you're looking for a chill vibe try Csendes Vintage Bar & Cafe.  If you're looking for an energetic environment, check out Szimpla which is the most famous. It's the perfect place to end your evening.
Day 2
Morning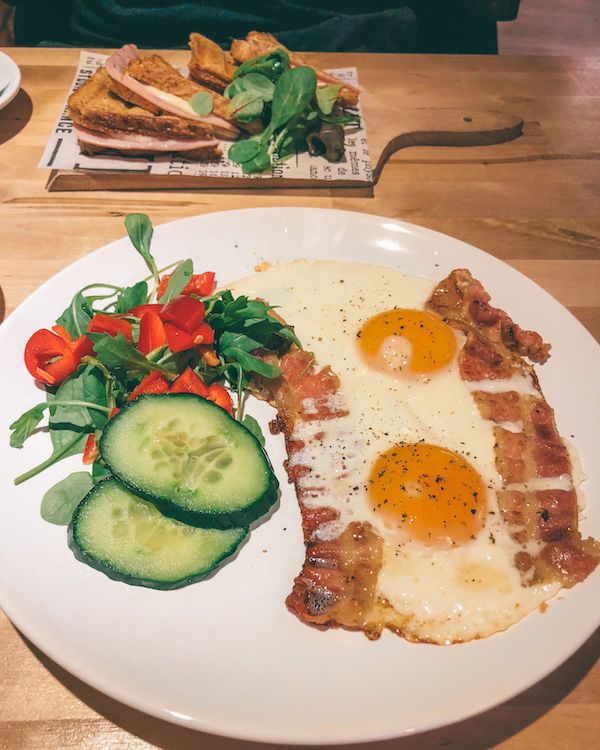 After a night out at the ruin bars, start your morning off at Lions Lockers and Breakfast. Don't let the locker part fool you. The cafe has delicious American style breakfast and bagels with great prices and service. The environment is also inviting with a contemporary design.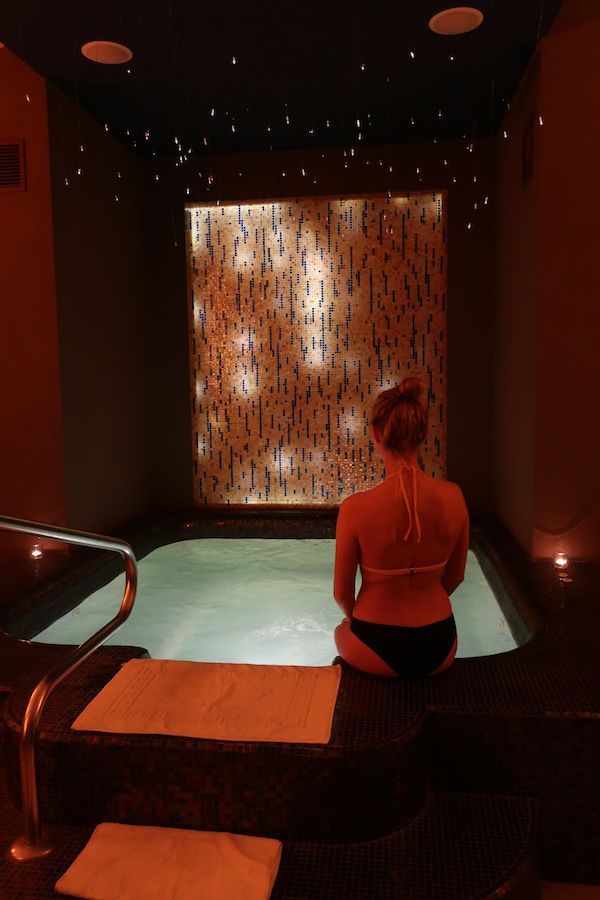 After breakfast, have a relaxing morning at Magnolia Day Spa, a quiet and private spa. Arrive early to take advantage of the amenities: a zen tea room to enjoy fresh fruits and herbal tea, a hot tub, bio sauna, Finnish sauna (hot!), and an infrared cabin. It is the perfect warm up before a massage. We had a 60-minute massage and it was professional and very relaxing.
We were surprised at the value here. Our experience only cost 14,900 HUF ($50USD) for the spa package including 60-minute massage and use of all the amenities. Their 5-star rating on TripAdvisor can attest to that!
Afternoon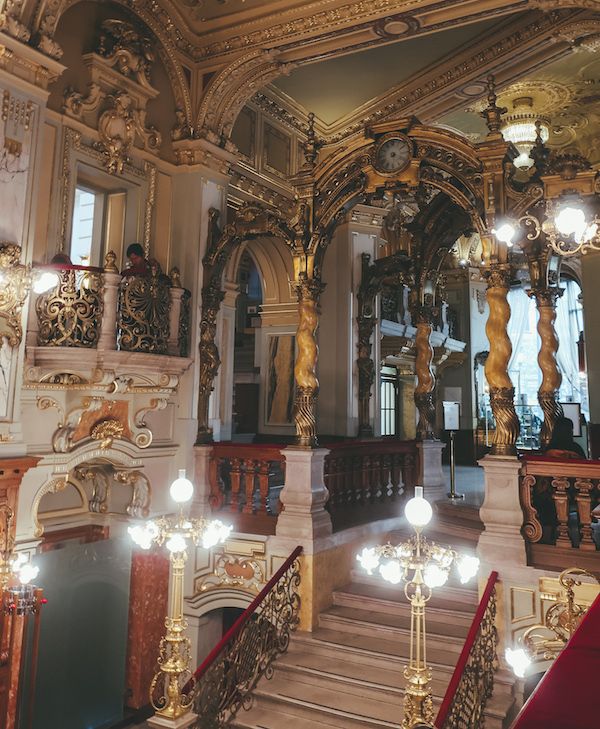 Enjoy afternoon tea or lunch at the famous New York Cafe, known as the "most beautiful cafe in the world" with its Italian-Renaissance style. The cafe is part of the New York Palace luxury hotel, which opened in 1894. It has a history of serving artists and nobility and hosting literature and poetry events. Make a reservation online in advance!
After your afternoon tea, check out some of Budapest's awesome vintage stores. Visit Ludovika Vintage and Retrock for unique and special vintage pieces.
Evening
Head to the traditional Hungarian style restaurant, Százéves Étterem, which opened its doors in 1831. They serve classic Hungarian cuisine and play traditional live Gypsy music. The music is excellent and the food is hearty and delicious. What we consider goulash back in North America is actually called Pörköltek in Hungary. A beautiful meat stew served on small dumplings.
Enjoy your two days in Budapest!
See what it was like in our Budapest vlog:
Planning a trip to Europe? If you liked this itinerary, you may also like the alternative and creative capitals of Berlin, Tbilisi, Amsterdam or Helsinki:
---
Looking for more travel inspiration? Check out our list of Unique Cultural Experiences to Inspire Your Next Trip