If you're short on time and wondering what to see in Mexico City in 2 days, we have you covered! After spending a few weeks in the city, we have come up with our ideal 2 Day Mexico City itinerary covering remarkable eateries, bars, boutique shops, cultural sights, galleries and architectural gems you don't want to miss.
Your 2 days in Mexico City will be filled with unique experiences in food, culture and design.
Overview: 2 Days in Mexico City
Day 1

Morning - have a lakeside breakfast and see the latest exhibition at LAGO ALGO.

Daytime - go on an architectural tour of one of Luis Barragan's homes, explore bohemian Roma Norte and up-and-coming Juarez, snack on famous shrimp tacos and enjoy a refreshing michelada.

Evening - devour the city's best al pastor tacos and sip cocktails at one of the world's best bars.

Day 2

Morning - start your morning with a garden breakfast at San Angel Inn.

Daytime - see where Frida Kahlo grew up and learned how to paint, and explore upscale Polanco and fashionable Condesa.

Evening - dine at one of the world's-best restaurants and finish the night off with a glass of artisanal Mezcal.
Disclosure: Some of the links below are affiliate links, meaning at no additional cost to you, we will earn a commission if you click through and make a purchase. We only recommend products or services we have used or that we believe will add value to our readers. Thank you for supporting us!
Best area in Mexico City to stay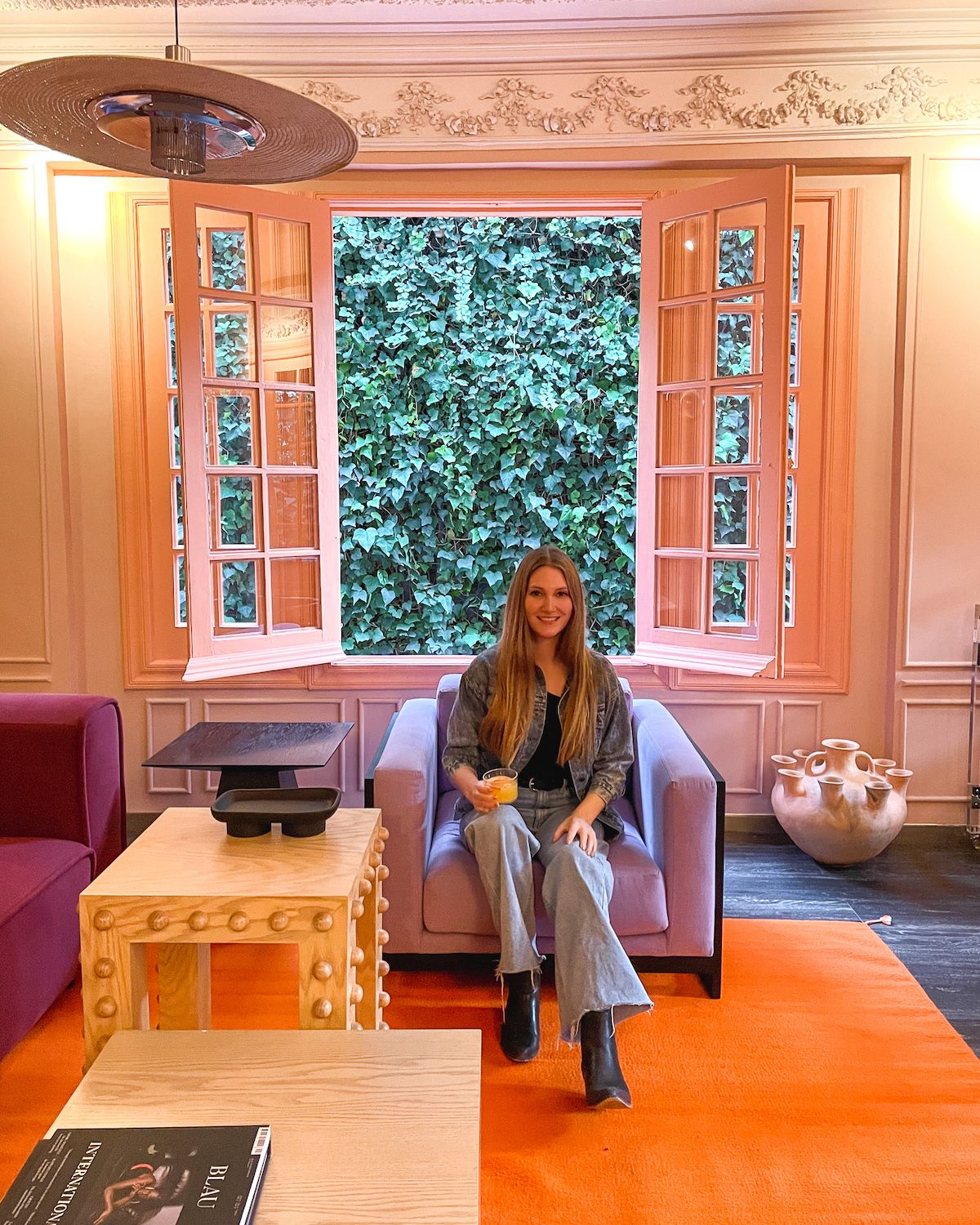 With more than 350 neighbourhoods, it can feel overwhelming figuring out where to stay. The best area to stay in Mexico City is one that is safe, one that is walking distance to happening spots, and one with easy access to other neighbourhoods in the city.
Roma and Condesa are two neighbourhoods that check all three boxes.
They offer a vibrant atmosphere, with excellent restaurants, bars, boutiques and galleries nearby, and are centrally located in a way to easily reach other neighbourhoods.
We found that staying in Polanco or in Centro Historico can be a hassle to reach other parts of the city, due to traffic.
All three of these places below are in an excellent location and offer a boutique feel with exceptional design:
🛏️
Browse more stays in Roma and Condesa
Two Days in Mexico City
Day 1
Enjoy a lakeside breakfast at Mexico City's new cultural space, go on an architectural tour that plays with your senses, explore bohemian Roma Norte and up-and-coming Juarez, and eat mouthwatering street food.
Morning
Have a lakeside breakfast and see the latest exhibition at LAGO ALGO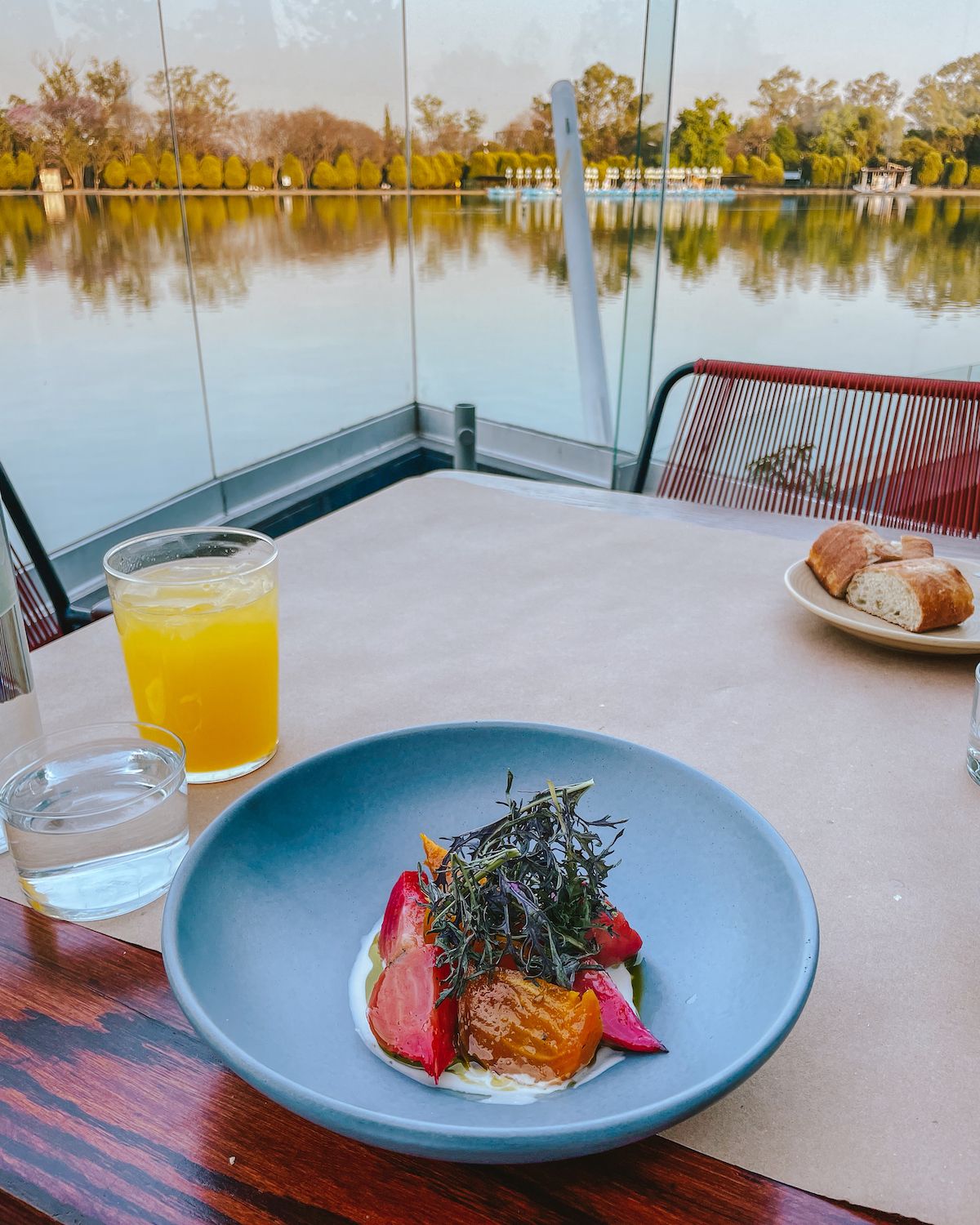 See the beauty of LAGO ALGO, Mexico City's iconic cultural space in the Chapultepec Forest that is one part restaurant (LAGO), and one part gallery space (ALGO). The space is gorgeous! Start your morning with a lakeside breakfast and then see the latest contemporary art exhibition (it's free!).
As one of the most impressive venues in the city, we recommend making your reservation online in advance. LAGO restaurant opens at 8:30 AM, and the contemporary art exhibition at 10 AM.
✨ Top tip: request to sit outside or by the window for a lake view
⚠️ Note: the art exhibition space is closed on Mondays and Tuesdays
Daytime
Go on an architectural tour of one of Luis Barragan's homes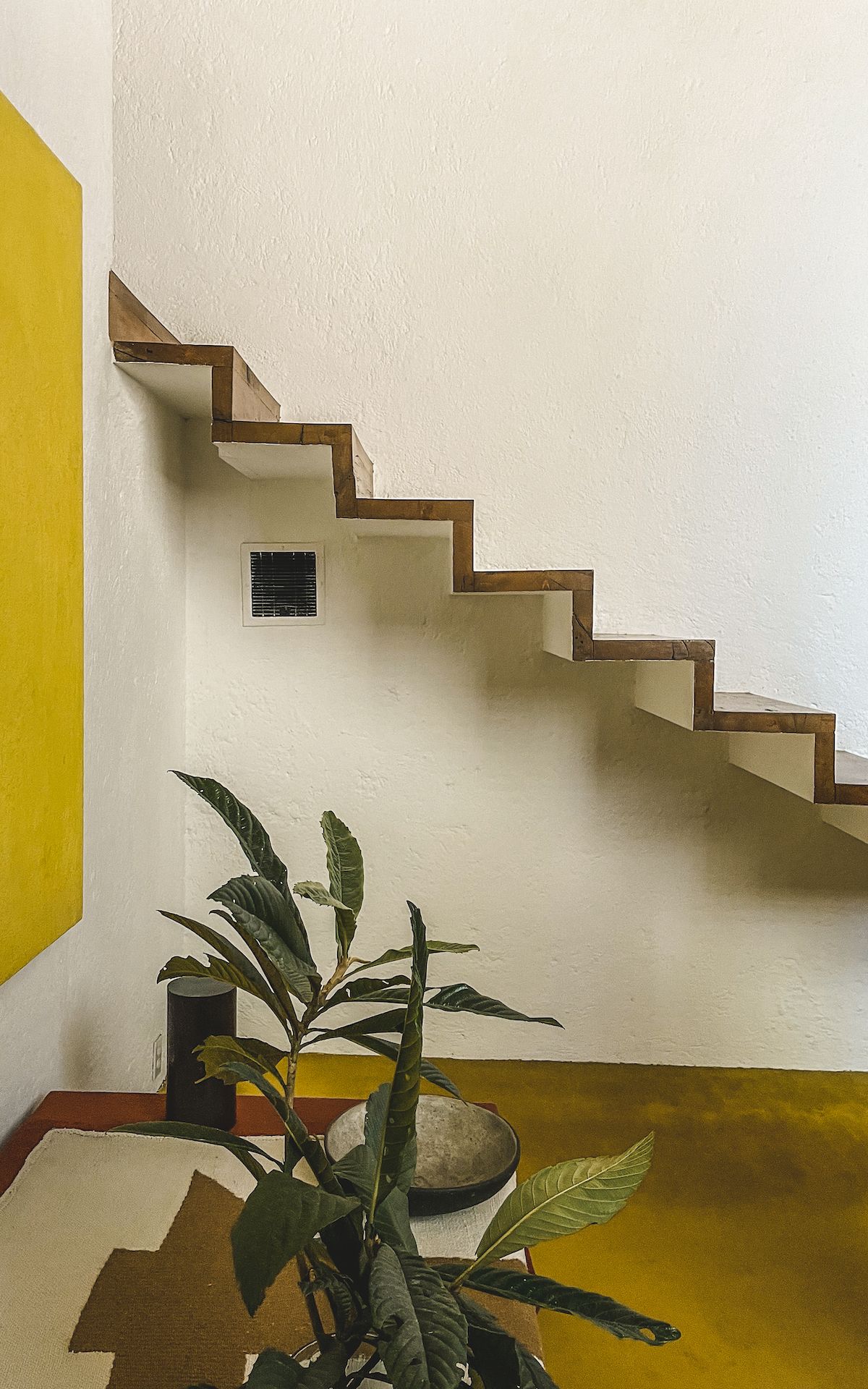 Tour one of Luis Barragan's homes in San Miguel Chapultepec that play with your senses. Luis Barragan is a famous Mexican architect and Pritzker Architecture Prize winner, who has heavily influenced contemporary architects and artists with his use of light and colour.
For an in-depth tour about his innovative and artistic use of colour, light, shadows and texture, tour Casa Luis Barragan, the home and workshop of the renowned architect. It's listed as a UNESCO World Heritage Site. Tickets go on sale 2 weeks in advance and they go fast, so set a calendar reminder! The price is $400 MXN per international guest (~$19.50 USD).
If you can't get tickets for Casa Luis Barragan, or are eager to see the pool shown in the picture above, Casa Gilardi is another inspiring home to visit. Built in 1976, it was the last home Luis Barragan designed before he passed. He was commissioned by a family who, to this day, give tours of their house. It's so remarkable, that renowned artist James Turrell stayed here to examine the use of light. For tickets, email casagilardi(at)gmail.com directly ($300 MXN/~$14.50 USD per person).
See our list of 17 contemporary art galleries in Mexico City
Enjoy lunch in the chic courtyard of Blanco Colima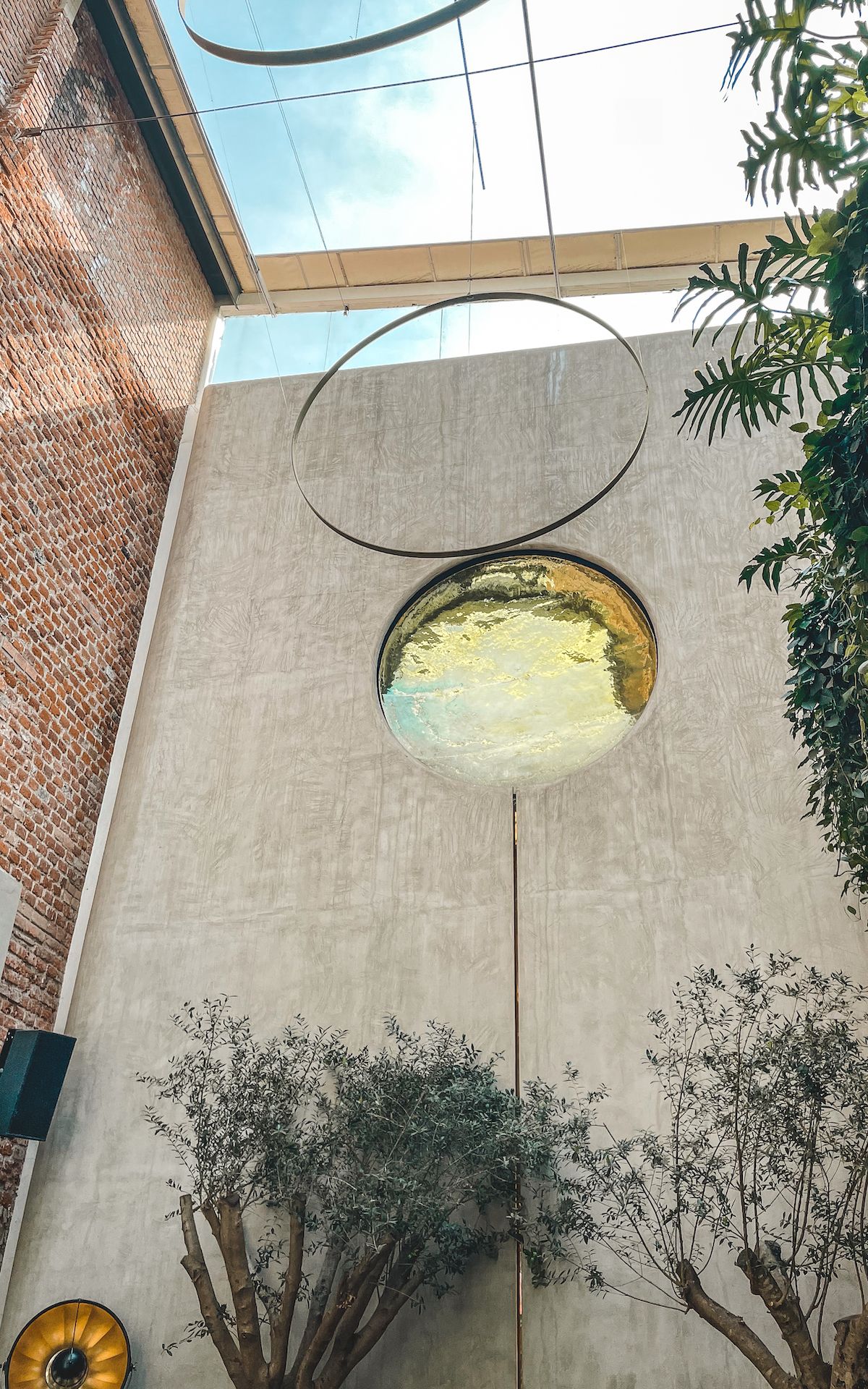 Make your way to the bohemian neighbourhood of Roma Norte and snag a table in the light-filled courtyard of Blanco Colima. The sophisticated bistro in a historic mansion is the perfect setting for a refreshing lunch and mezcal cocktail. Make your reservation in advance, or arrive when they open at 1 PM and ask to sit in the courtyard.
🍽️ Must try: mushroom tostada
Shop Roma Norte and Juarez's unique boutiques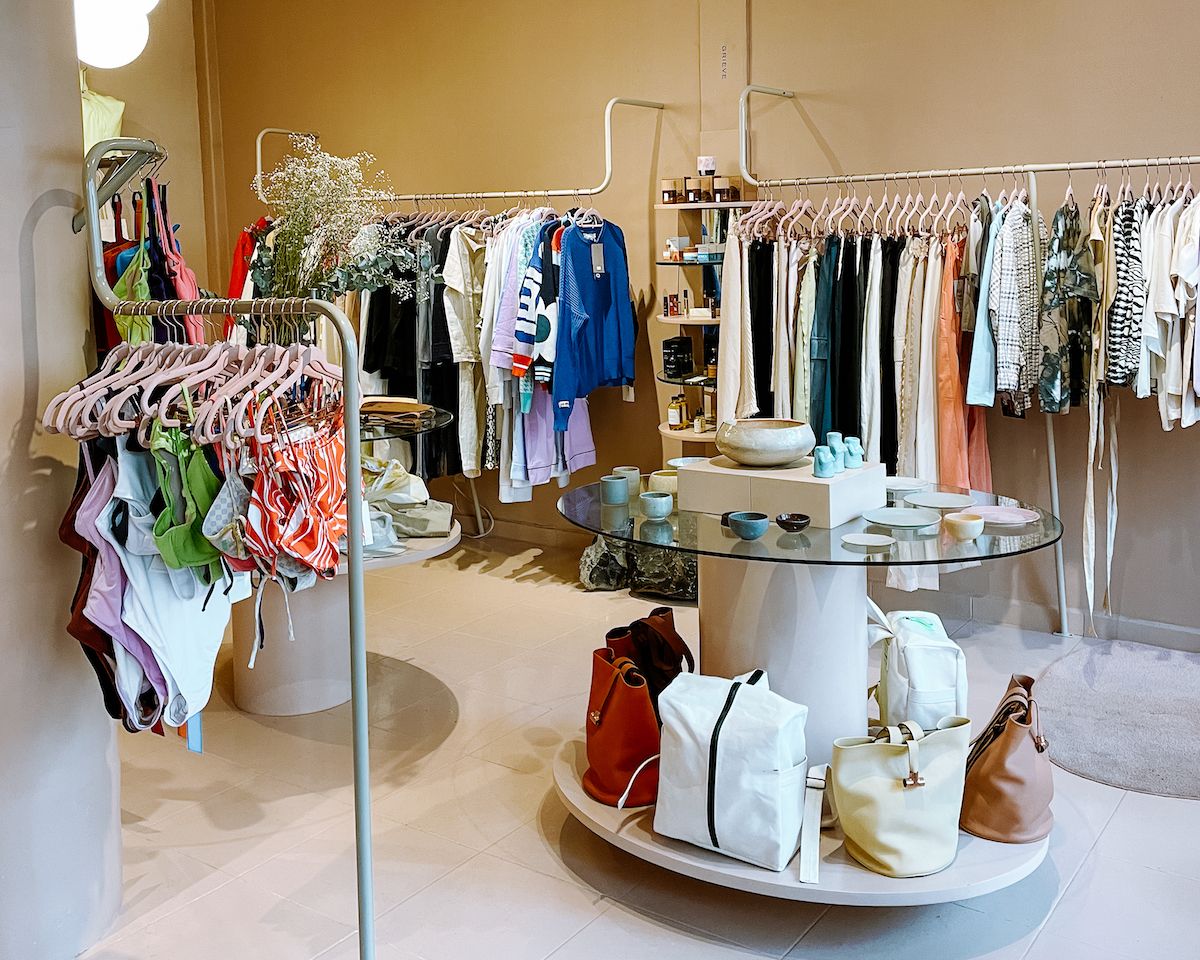 Walk through two of Mexico City's coolest neighbourhoods, Roma Norte and Juarez, and shop their artisanal boutiques, vintage shops and concept stores. The two neighbourhoods are next door to each other.
Our Top 3 favourite boutiques in Roma:
Esculturas Vivas - sells funky sculptures and vases with carved faces that feel like you're bringing an amigo home.
Mother Vintage Store - have an excellent selection of cowboy boots, leather jackets, shoes and handbags from Mexican brands.
Metate - a concept store selling artisanal Mexican housewares, accessories and clothes.
Our Top 3 favourite boutiques in Juarez:
Marsella 68 - concept store selling clothing, housewares and jewelry from independent designers.
CIHUAH - sells structural modern pieces with a blend of traditional Mexican design. Also check out Cynthia Buttenklepper, an edgy womenswear brand, located just up the stairs.
Casa Caballeria - men's concept store with unique clothing, shoes and jewelry.
See our list of the 17 best things to do in Roma Norte
Snack on El Pescadito's famous shrimp tacos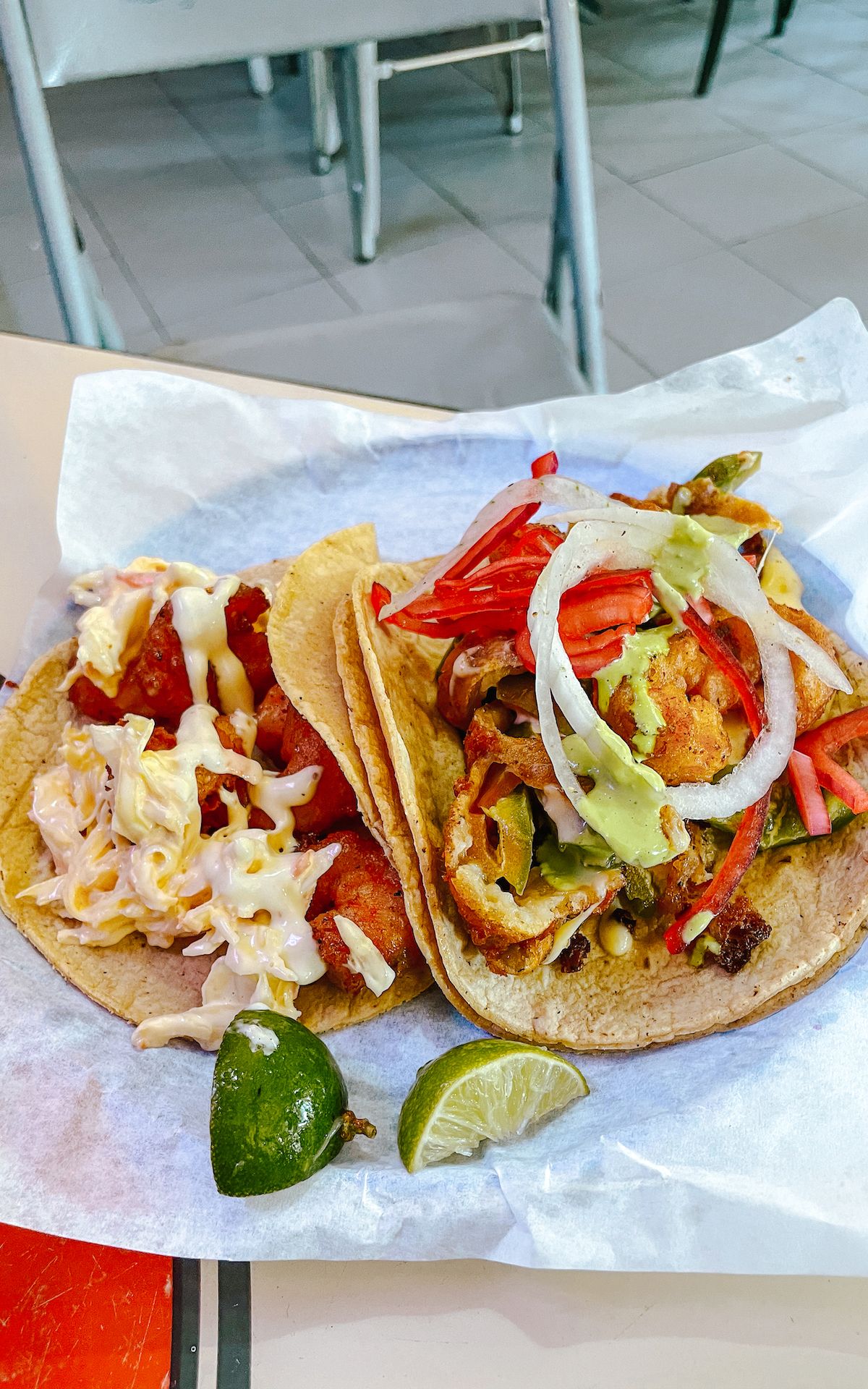 After shopping, head over to El Pescadito for a savoury afternoon snack. The taqueria is known to have the best shrimp tacos in the city. Crispy morsels of deep fried shrimp are placed on a corn tortilla with homemade coleslaw. Now, it's up to you to dress it up to your liking, with white onions, shallots, pico de gallo and sauces. The cherished institution opened their first location in 1997.
Enjoy a michelada at a nearby taqueria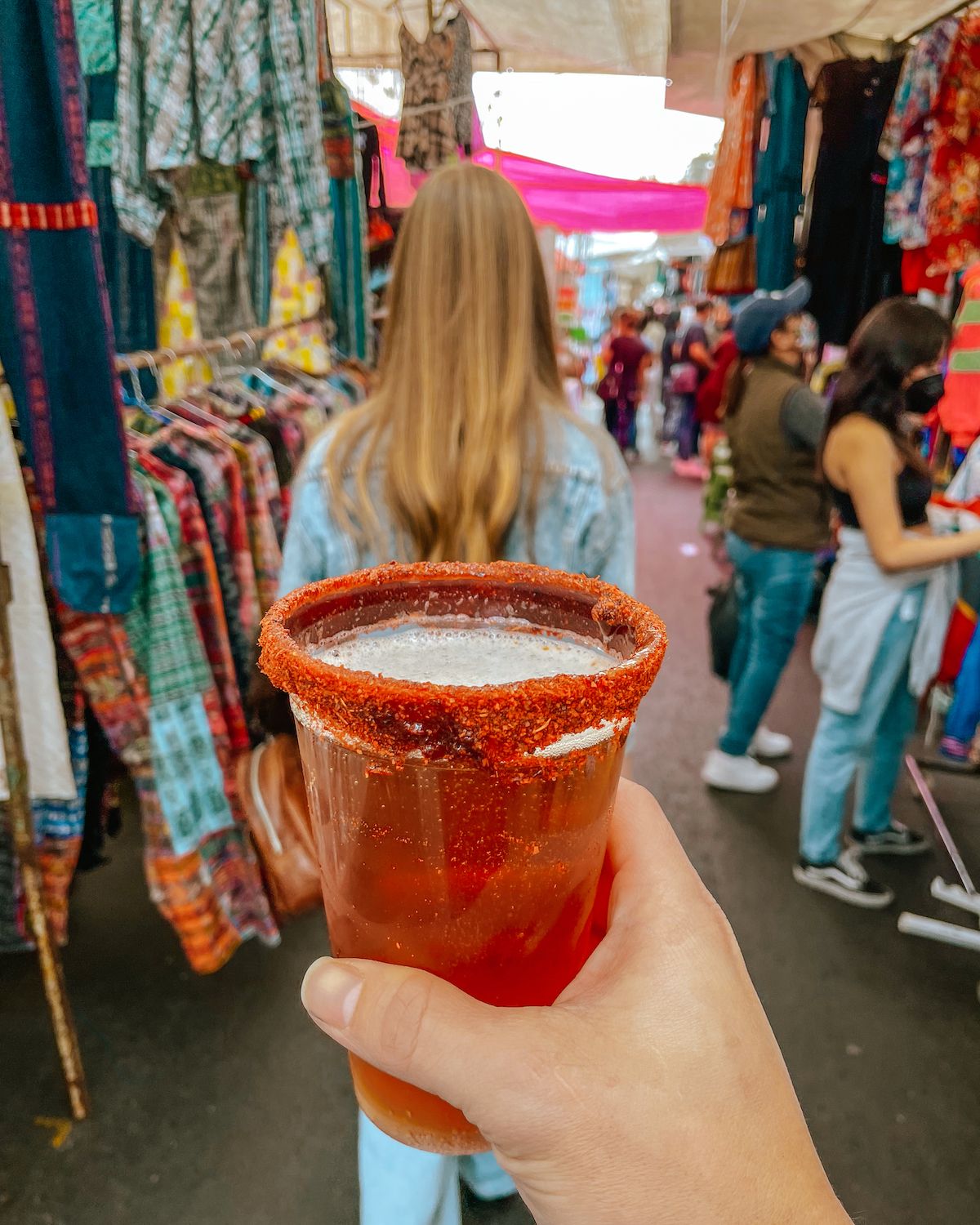 Afterwards, visit a local bar nearby selling micheladas, and relax and people watch on the sidewalk patio. A michelada is a classic Mexican drink made with beer, lime, chili based sauces and a salt rim.
Evening
Devour the city's best al pastor tacos at El Vilsito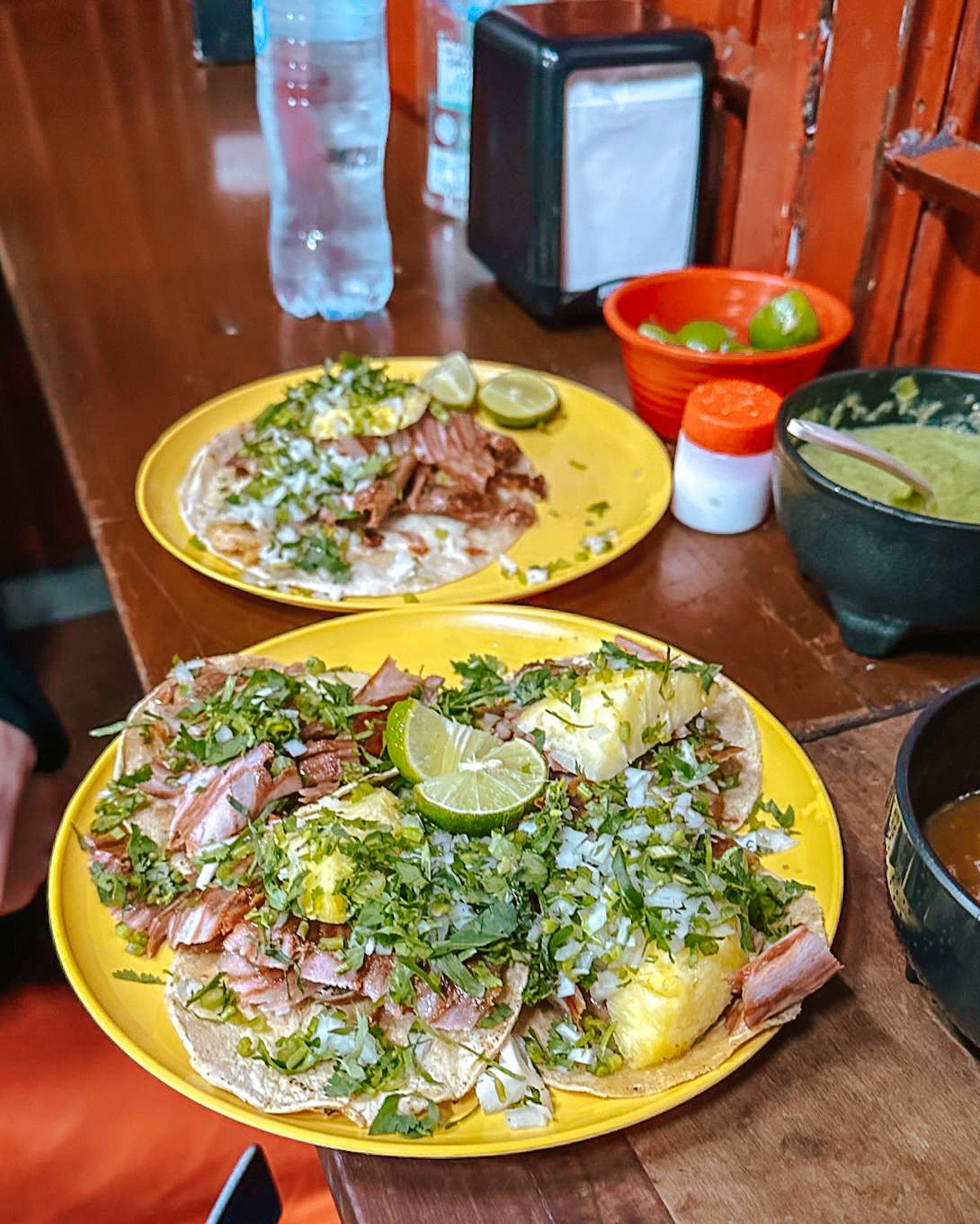 Take an Uber south to El Vilisto, one of the most iconic al pastor taquerias in the city. The car mechanic shop by day turns into an open-air taqueria by night, serving pit roasted pork (like you see at shawarma shops) onto corn tortillas with onion, pineapple and cilantro. The concept of al pastor was introduced by Lebanese immigrants in the 1930s.  You can learn more about El Vilsito in the Netflix documentary, Taco Chronicles.
The happening spot is always packed with locals and tourists standing at tables, chowing down their tacos. The value here is unbelievable.
🌮 Must try: A few al pastor tacos in corn tortillas and finish it off with a gringa, a large al pastor taco made in a flour tortilla and topped with melted Mexican cheese.
Sip cocktails at Handshake Speakeasy, one of the world's best bars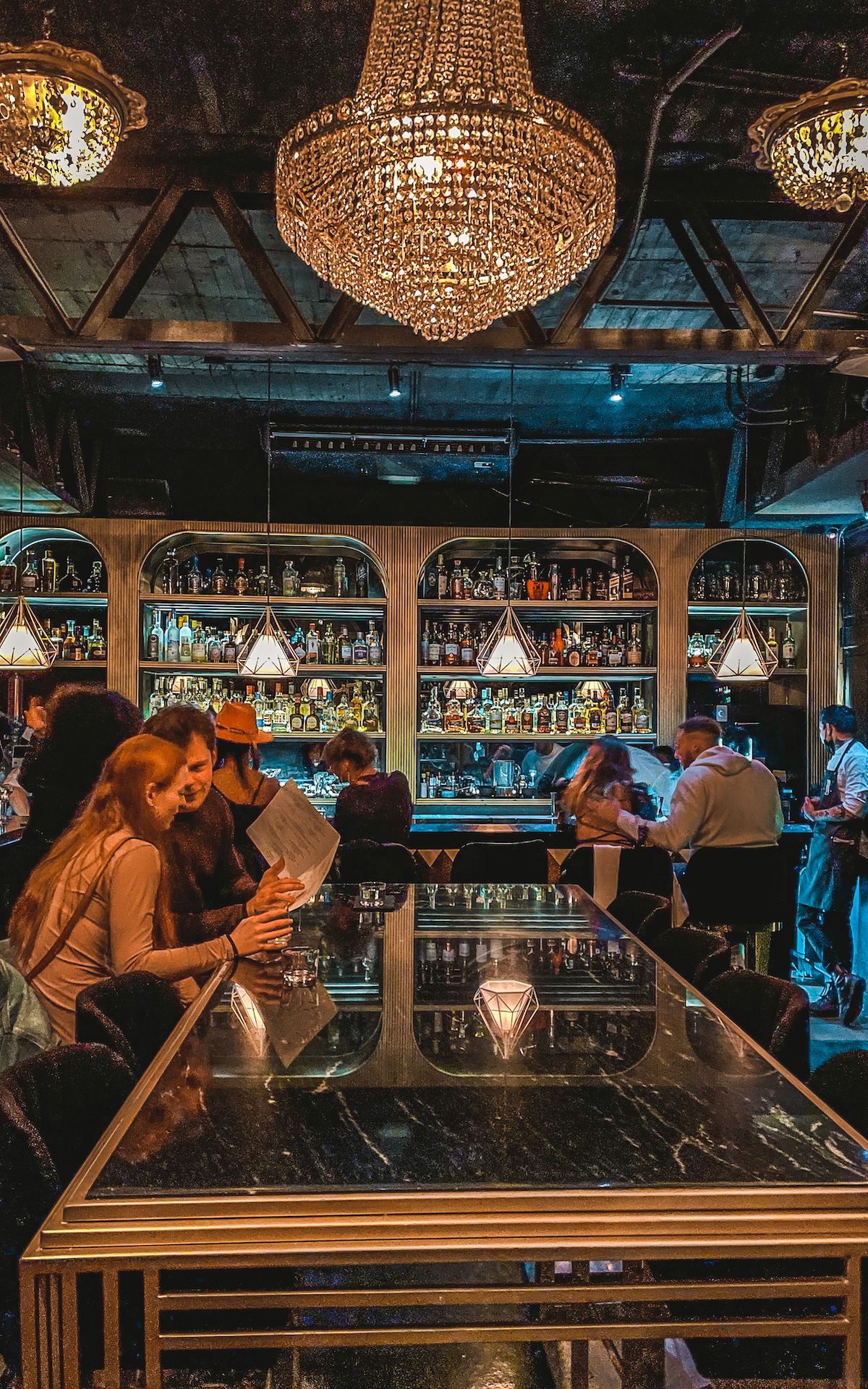 Out of the four bars in Mexico City on the World's 50 Best Bar's list, Handshake is our favourite. It has it all with its glam and sexy Art Deco interior, exciting cocktails and friendly service. Make your reservation far in advance.
See our list of the 9 best cocktail bars in Mexico City
Day 2
Enjoy a garden breakfast in a charming 17th century hacienda, see the birthplace of one of Mexico's greatest icons, explore upscale Polanco and fashionable Condesa, dine at one of the world's-best restaurants, and finish the night off with a glass of Mezcal.
Morning
Start your morning with a garden breakfast at San Angel Inn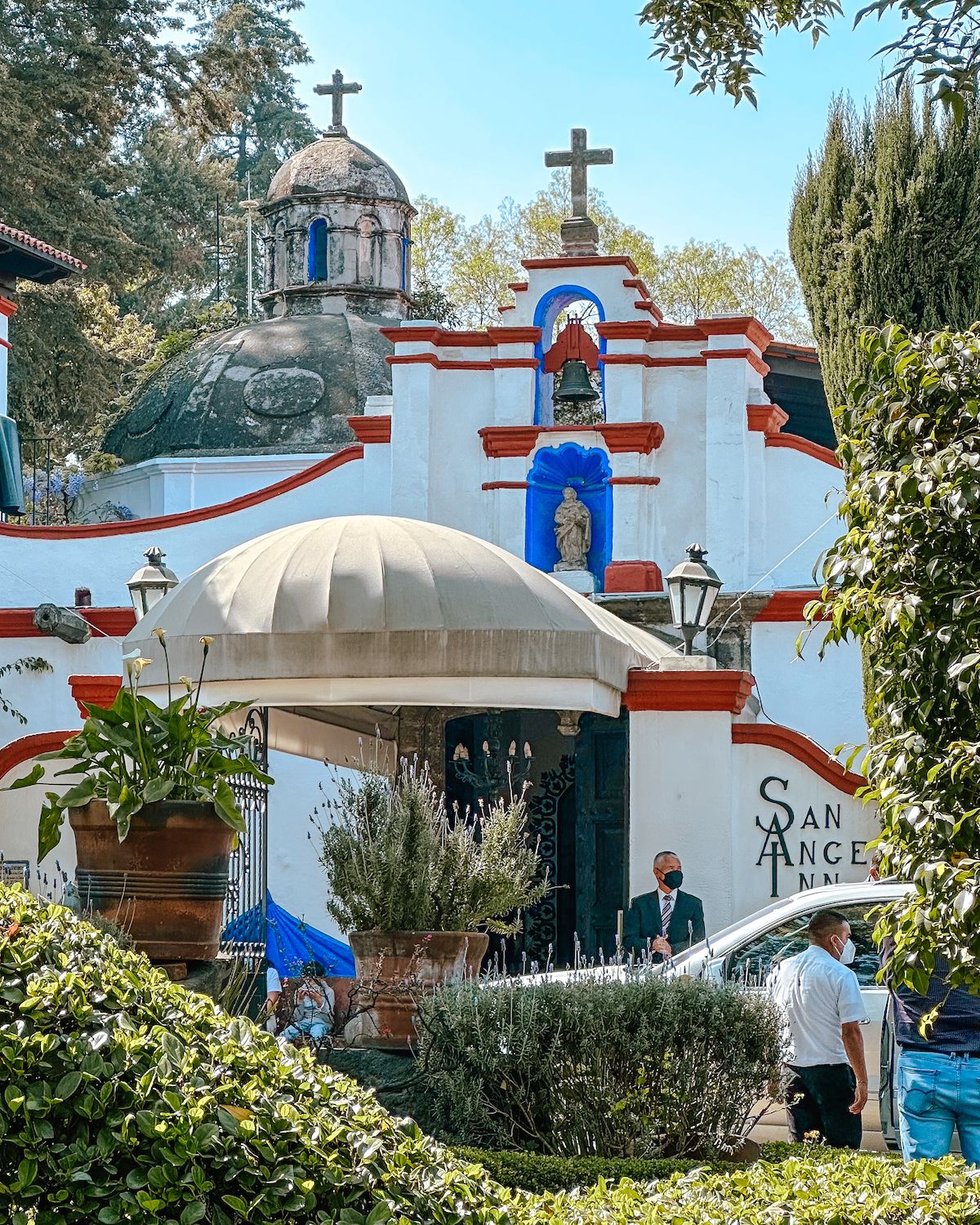 Start your morning with breakfast in the garden of San Angel Inn, a charming 17th century hacienda and former monastery that has been beautifully restored into a restaurant. The tranquil garden has a romantic atmosphere with flowers, greenery and fountains filling the space. Make your reservation far in advance and request to sit in the garden.  
Daytime
See the birthplace of Frida Kahlo, one of Mexico's most iconic figures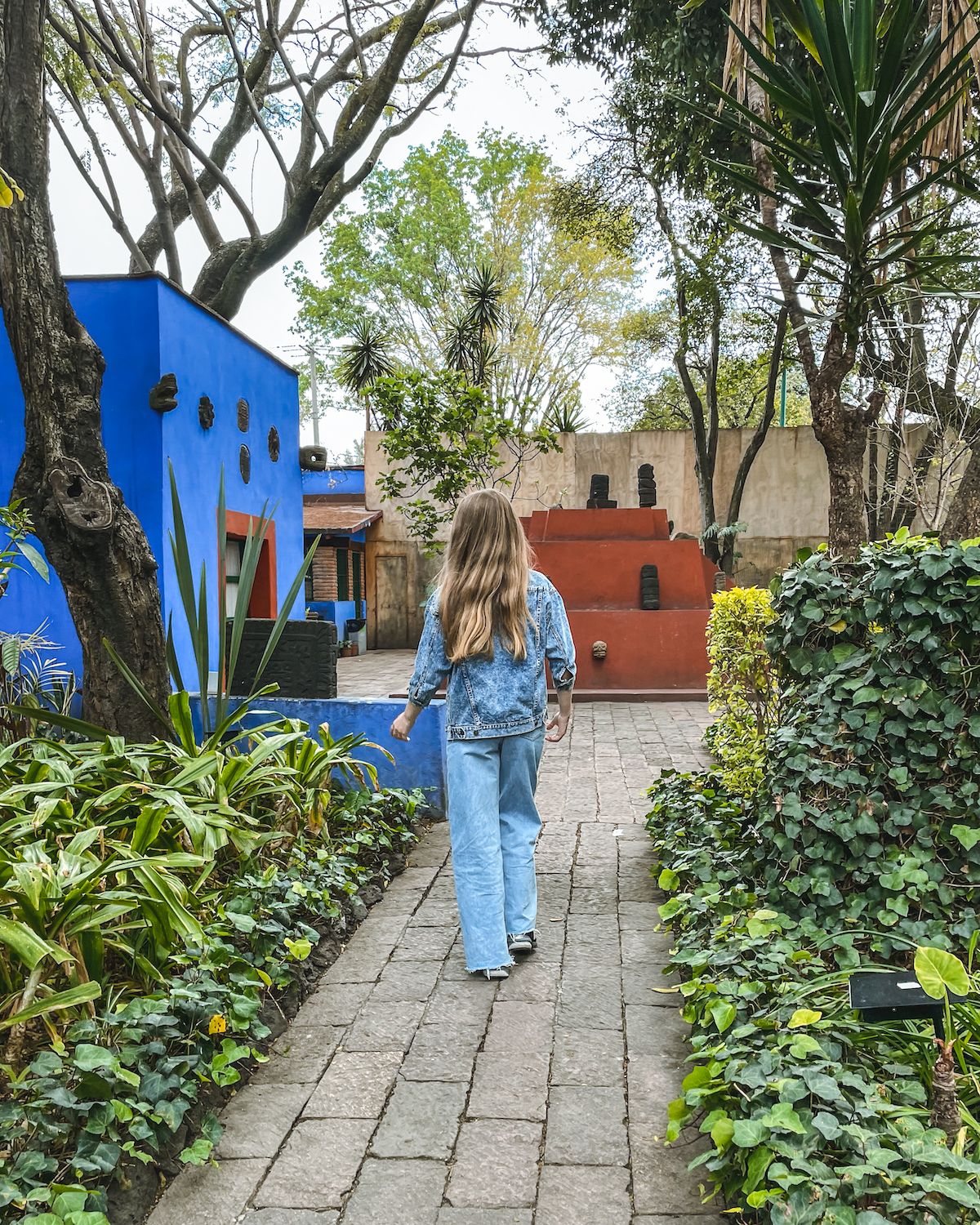 After your leisurely breakfast, head over to the charming Coyoacan neighbourhood to see the birthplace of Frida Kahlo, one of Mexico's greatest artists and icons. Known for her self-portraits, one of her paintings recently sold for a record breaking $34.9 million dollars - the highest in Latin American history.
Frida Kahlo's influential art is a representation of her progressive political views and female sexuality, which has made her a feminist icon today. We highly recommend watching the movie Frida (2002) before coming to Mexico City. Not only will you learn about her controversial life, you will also get to see Mexico City through a unique lens.
At The Blue House (La Casa Azul), you get to walk through the house and garden where Frida grew up and learned how to paint. Make sure you buy your tickets online in advance.
Shop emerging Latin American designers at Polanco's boutiques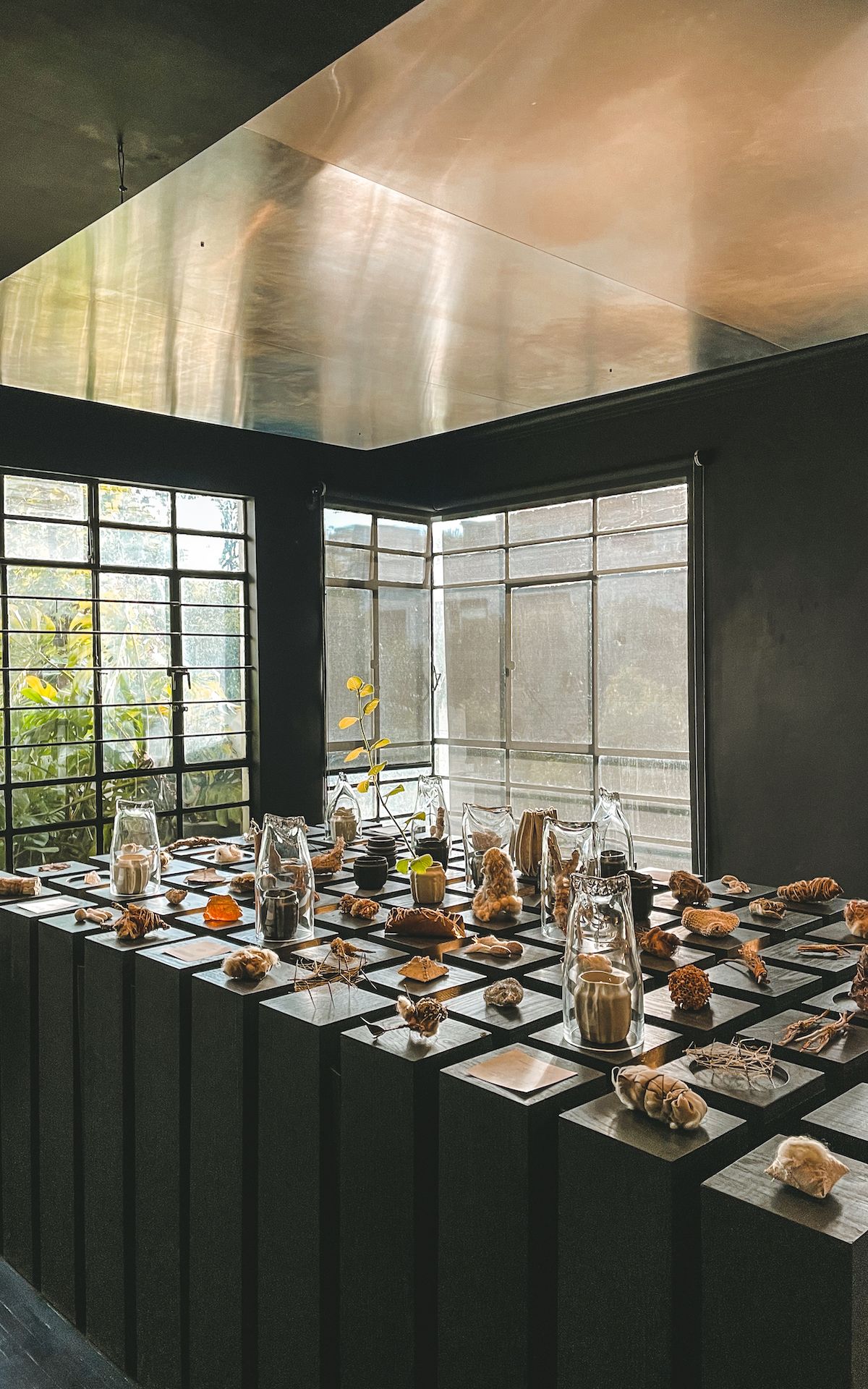 Next on the itinerary is Polanco, Mexico's upscale neighbourhood that has some real gems to discover. Stop by these artisanal shops and concept stores to find something special to bring home:
Xinu Perfumes: see what exotic scent is your favourite at this ethnobotanical perfume store that has six unisex perfumes to try. They use high-quality raw ingredients from Latin American flowers and plants.
IKAL: shop stylish clothing, housewares, accessories, clothing and jewelry from Mexico's best artisans and designers.
Onora: sells traditional Mexican handicrafts with a contemporary look for the home.
LAGO: curates unique homeware and clothing from emerging Mexican and Latin American designers.
Check out our list of 9 unique things to do in Polanco
Snack on cochinita pibil tacos at El Turix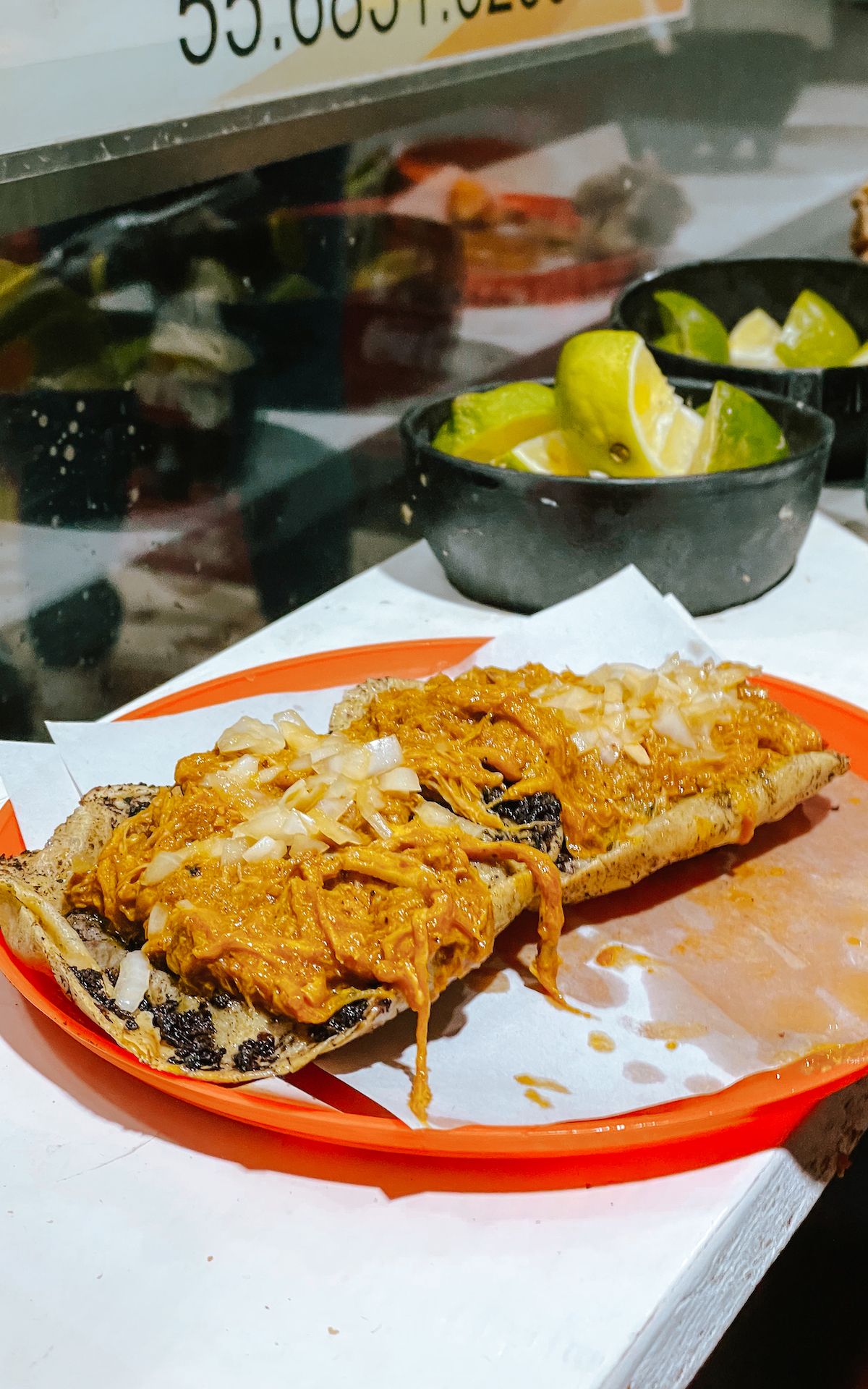 Taste Yucatan BBQ shredded pork tacos at El Turix, a famous hole-in-the-wall taqueria, where juicy pulled pork is flung onto a corn tortilla and topped with pickled onion. Grab a spot at the standing ledge outside and add your desired condiments on top. Also try their panucho version, where the tortilla is fried and topped with beans.
Walk around Amsterdam Ring and shop unique boutiques in Condesa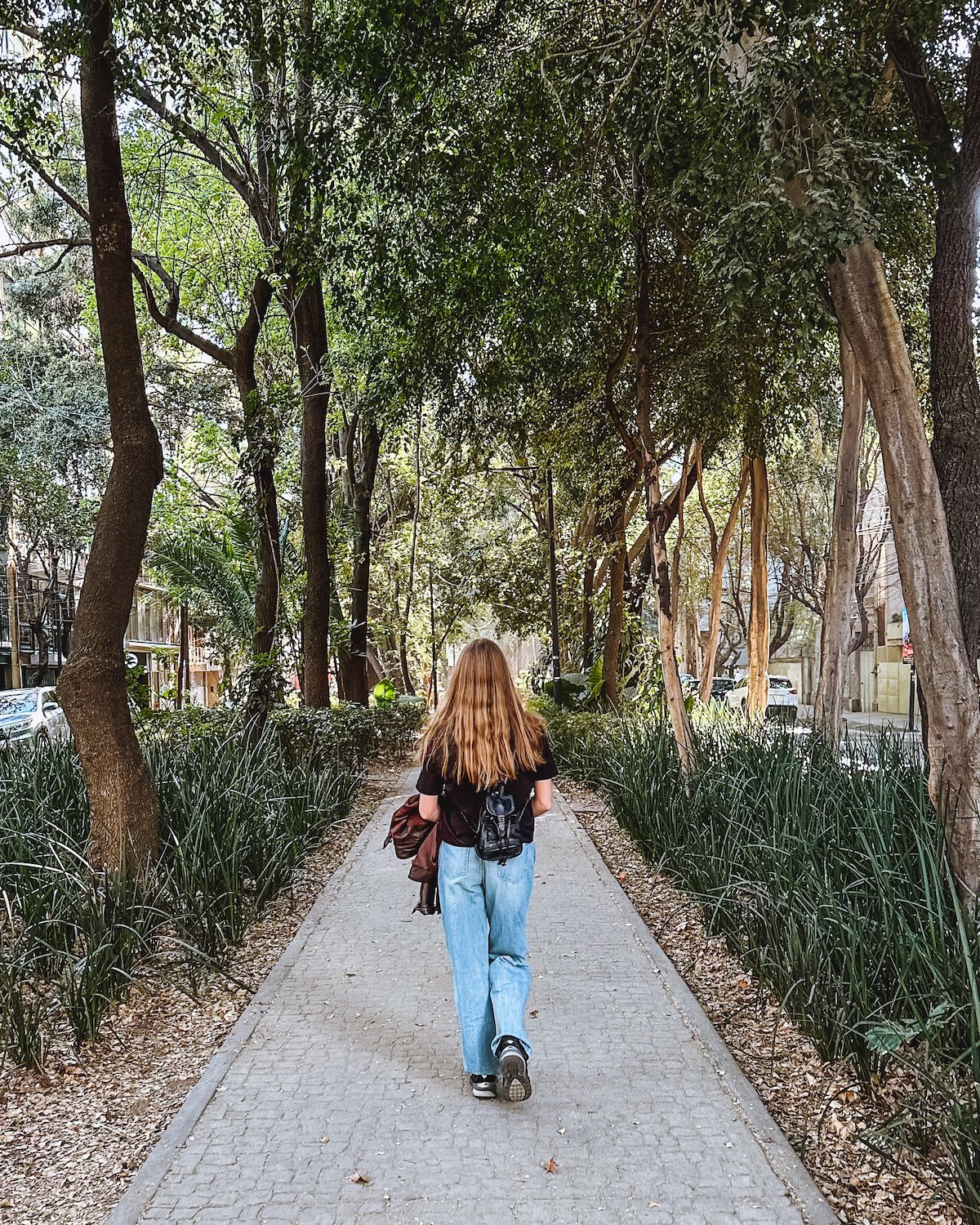 After Polanco, head over to the fashionable Condesa neighbourhood to discover its Art Deco architecture and shop its unique boutiques.
One of the best walks in in the city is Avenida Amsterdam, a leafy walkway that circles Parque Mexico. You get a great viewpoint of Art Deco buildings, sidewalk cafes and quirky shops on both sides.  
During your walk, don't miss our Top 5 favourite boutiques in Condesa:
Aurelia Concept Store - exceptionally-curated selection of handmade artisanal brands from Mexico. A must!
Mooni - an art collage gallery, where you can buy any art piece on the wall by emerging artists. They are a fair price.
Cardon - the women's store to the left and men's store to the right sells stylish clothing from emerging Latin American designers.
Columpio - right beside Cardon, this boutique store sells unique clothing in vibrant colours and unique prints.
Ocelote - sells contemporary minimalist clothing.
See our list of 11 fun things to do in Condesa
Evening
Treat yourself to innovative Mexican cuisine at one of the world's best restaurants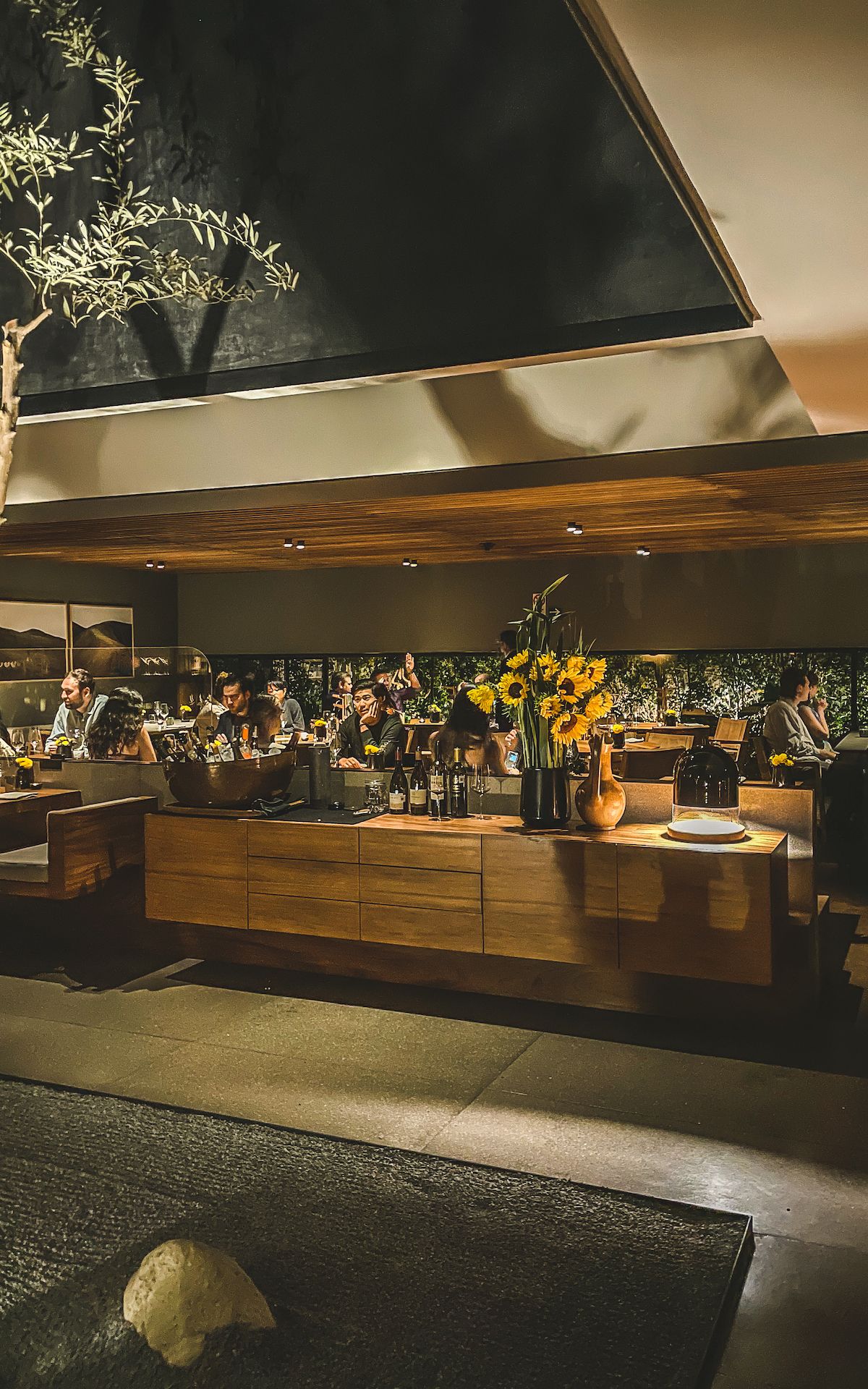 With Mexico's traditional cuisine listed on UNESCO's Intangible Cultural Heritage, it's no surprise it's capital city has some of the best restaurants in the world. Treat yourself to a culinary adventure at Pujol or Quintonil - both named on the World's 50 Best Restaurants list.
For an impactful atmosphere, dine at Pujol (#5). The stylish restaurant beautifully brings the outdoors into the indoors and glows with its natural colour palette. It feels like an exclusive restaurant that you only see in movies. Choose the tasting menu in the dining room over the taco omakase at the bar, and prepare yourself for their famous mole madre that has been aged for more than 1,000 days. Book your table far in advance.
For authentic Mexican flavours presented through advanced culinary techniques, you won't go wrong with Quintonil (#9). We ordered their 10-course tasting menu and every single dish and wine pairing was fantastic. They also offer a-la-carte menu, where you can choose your items if you don't want prix-fixe. Reserve your table far in advance.
Sip mezcal at Ticuchi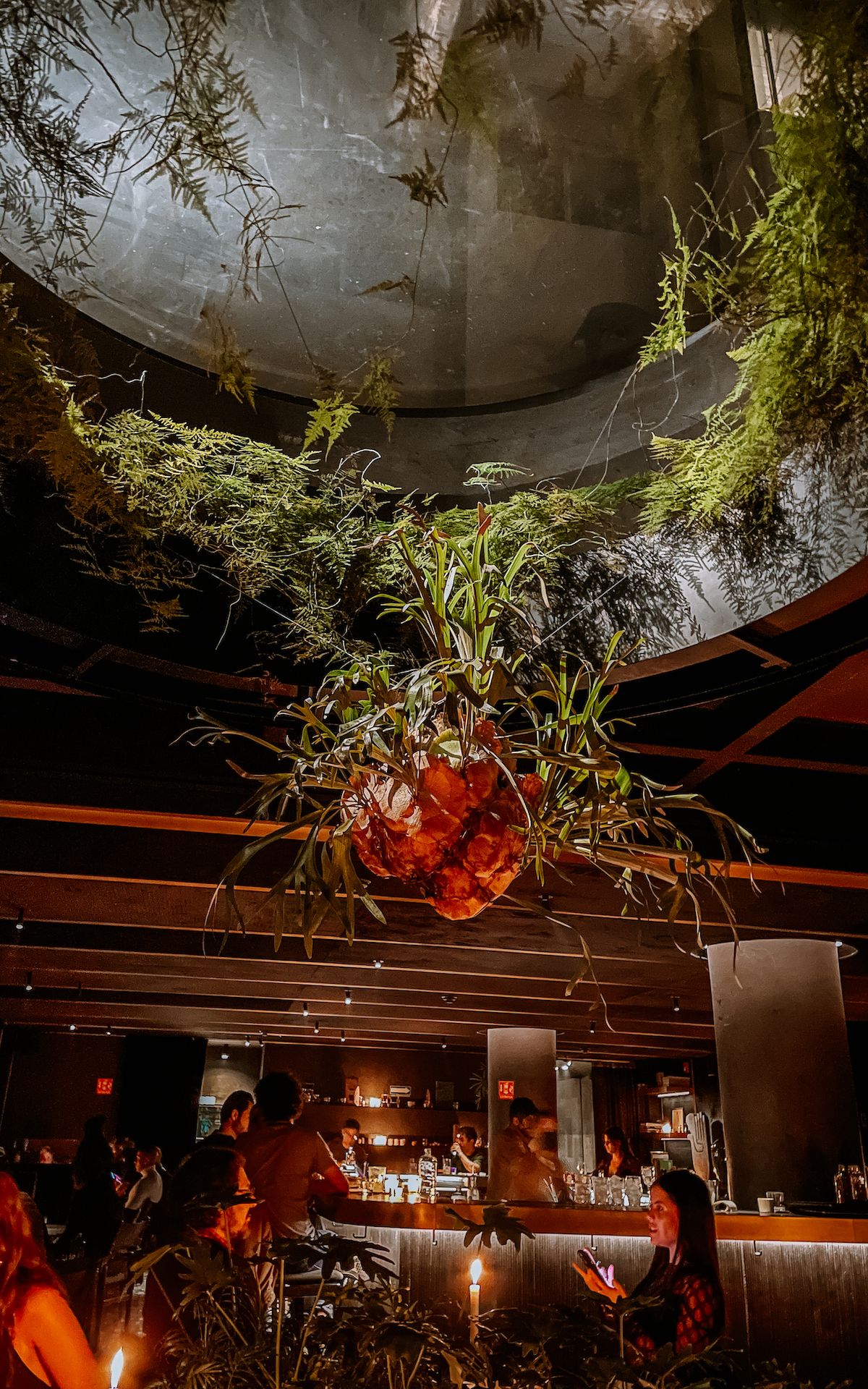 Finish off the night with a glass of artisanal mezcal at Ticuchi, a darkly-lit bar with an impressive round skylight. It feels like you're in a sexy space station bar with the moonlight shining through a porthole. This is a great spot to try mezcal. Mezcal is made from agave, a desert plan that looks like a gigantic pineapple, and there are 29 varieties of it that can make Mezcal.
🥃 Fun fact: Tequila is just one type of Mezcal, which is made from one variety of agave!
Enjoy your 2 days in Mexico City!
---
Our top hotel picks in Mexico City:
🛏️
Browse more stays in Roma and Condesa
---
Get started on booking your trip to Mexico City
🌃 Book your accommodation: Booking.com is our go-to for finding places to stay. Sort by top reviewed.
🌮 Browse tours with local guides: through GetYourGuide or Viator
🛫 Book your flight: use Skyscanner to compare flights across different airlines (we recommend booking direct with the airline however).
---
Consdiring staying longer than 2 day? Check out our other Mexico City itineraries:
---
Save and pin this 2 days in Mexico City itinerary for later: