We were excited to come back to Mexico City for Art Week, one of the biggest contemporary art events in the world. During this time, numerous art galleries and art fairs showcase their best offerings to collectors and host eye-opening exhibits for art enthusiasts.
We spent two weeks in the city to discover its booming art scene. Our contemporary art guide features 18 Mexico City art galleries and art fairs you don't want to miss.
Overview: 18 best contemporary art galleries in Mexico City
Best for architecture
Best in Roma
Best in San Miguel Chapultepec
Best for interior design
Best to shop emerging artists
Best for Art Week
Disclosure: Some of the links below are affiliate links, meaning at no additional cost to you, we will earn a commission if you click through and make a purchase. We only recommend products or services we have used or that we believe will add value to our readers. Thank you for supporting us!
Best time to visit Mexico City to see art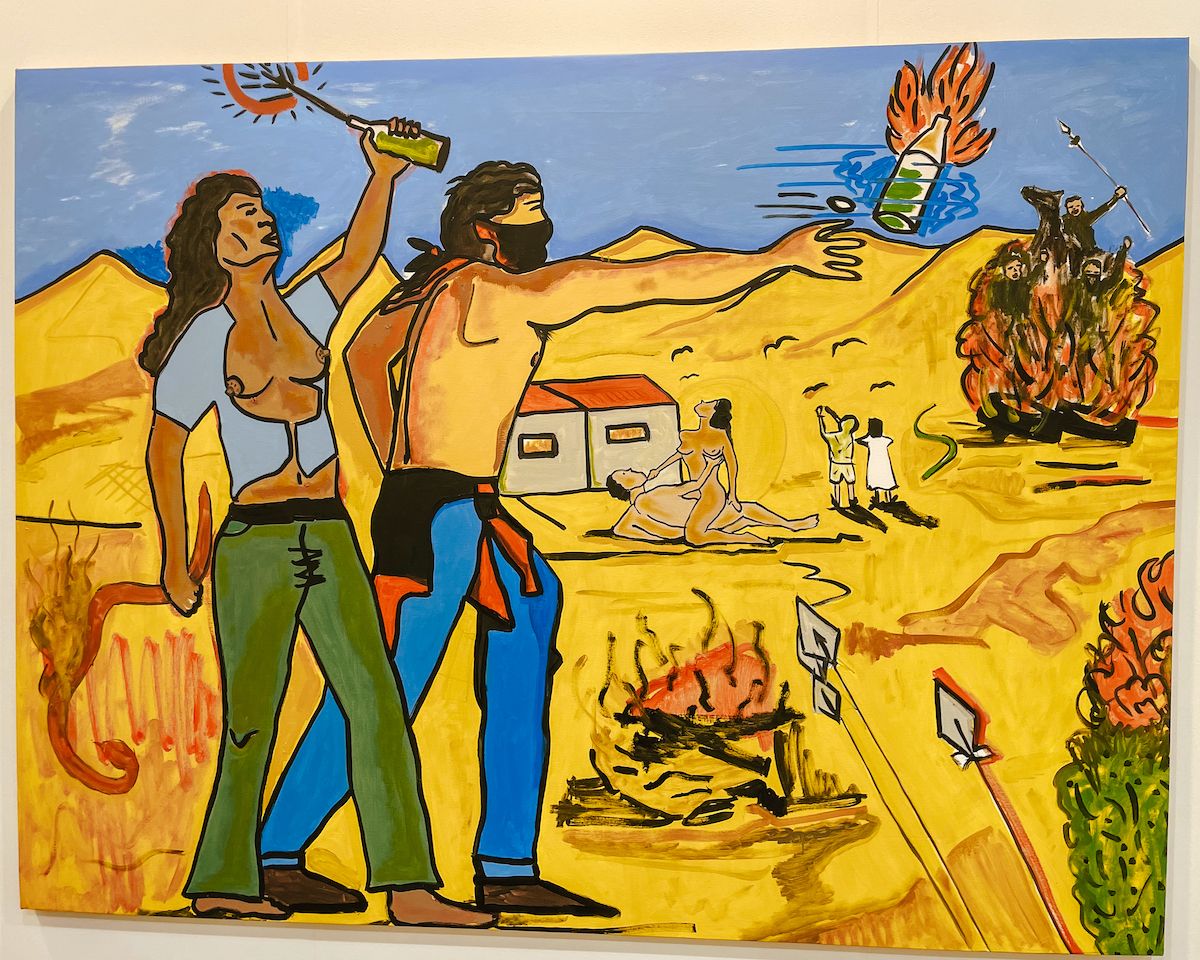 If you're an art & design enthusiast, look no further than art week in February! However, be warned it's busy during this time - galleries are packed, and reservations are harder to get if you don't reserve well in advance.
Avoid travelling to Mexico City during January - some of the best contemporary galleries are closed because they are setting up exhibitions for art week in February.
18 Mexico City art galleries you should visit
Best for architecture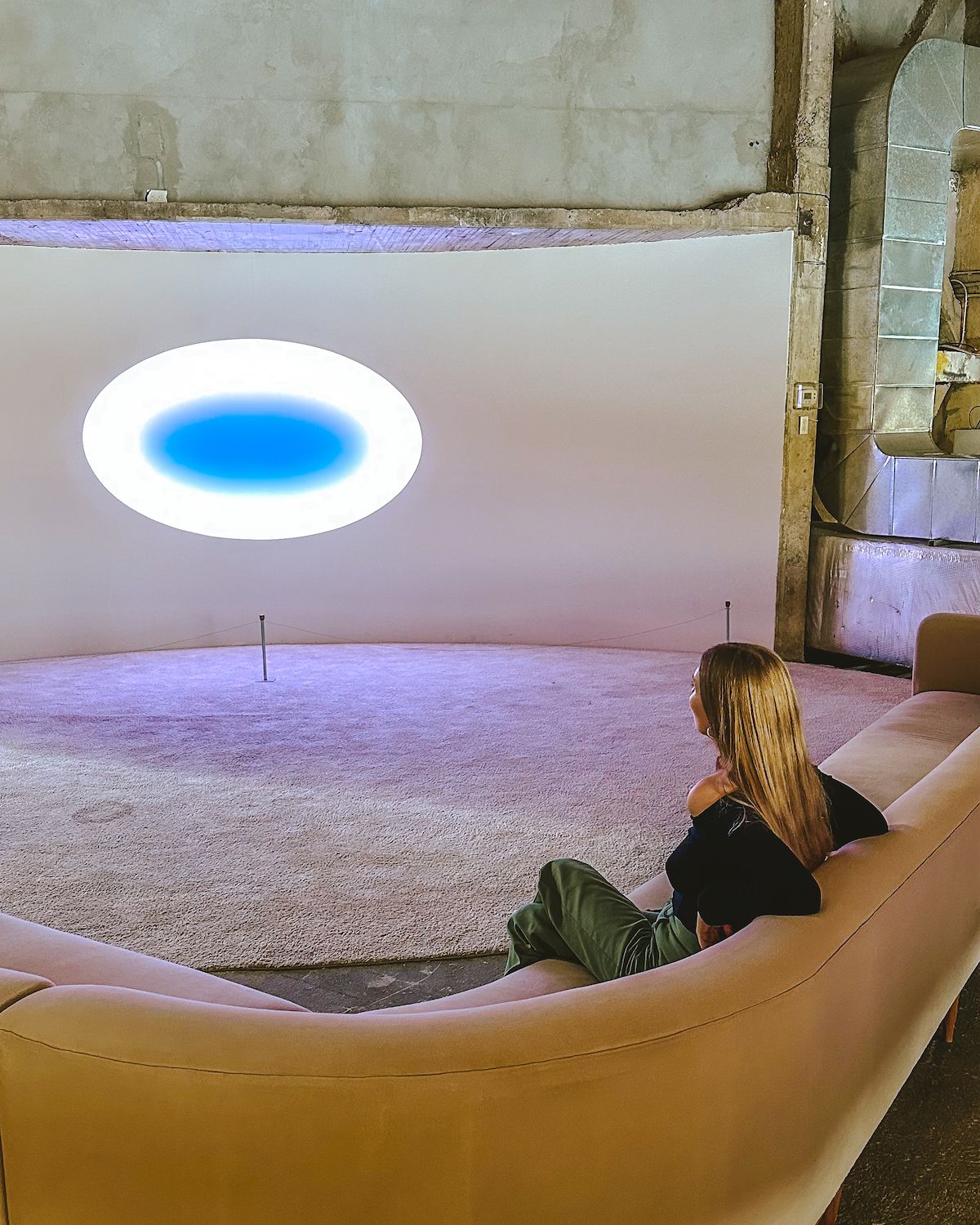 1. LAGO ALGO
Enjoy a lakeside brunch and see the latest contemporary art exhibition at LAGO ALGO, an impressive cultural hub in the Chapultec Forest that is one part restaurant/working space (LAGO), and one part gallery space (ALGO). Opened in 2022, the modernist concrete structure is a sight to see in itself.
Make your reservation online for the art exhibition (it's free!) and make your lunch reservation 30 minutes later. Request to sit outside, or by the window for a lake view.
2. Museo Jumex
Step inside the peculiar shaped concrete cube designed by architect David Chipperfield in 2013. The large complex in the upscale Polanco neighbourhood has changing exhibitions showcasing contemporary art from notable artists like Damien Hurst and Andy Warhol. Best of all, it's free!
After visiting both of these museums, take a coffee or lunch break at Eno on the ground level of Jumex. It's not your typical gallery cafe, considering it was opened by the head chef of Pujol, one of the top restaurants in the world.
See more things to do in the Polanco neighbourhood.
3. Museo Tamayo
Built in 1981, Museo Tamayo is a modernist building with geometric shapes and natural light that complements the art on display. Founded by Mexican artist Rufino Tamayo, it was built in the middle of Chapultepec Park to showcase contemporary art beautifully through its minimalist design. The entrance fee is 80 MXN (~4.30 USD). See what exhibitions are on.
Best in Roma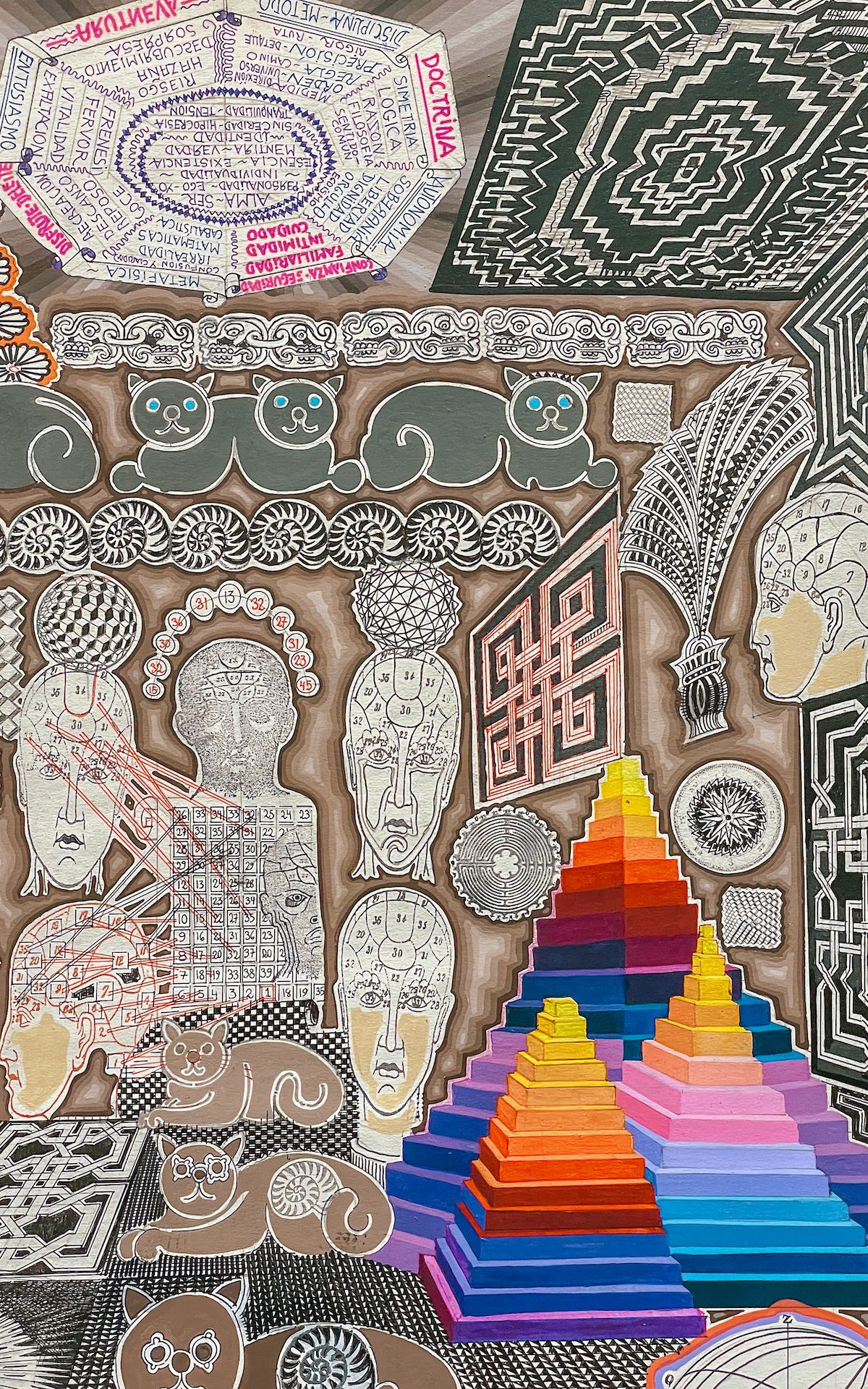 When exploring Mexico City's vibrant neighbourhood of Roma, don't miss these three galleries:
4. Gallery OMR
Since its opening in 1983, this gallery has discovered some of the most well-known Mexican artists today. See what exhibitions are on.
5. MAIA Contemporary
Just a 3 minute walk away from Gallery OMR, this gallery exhibits contemporary works from emerging and established Mexican and Latin American artists. Current exhibitions.
6. Proyecto H Contemporáneo
Proyecto H Contemporáneo is a curator's private residence, studio and gallery space. Discover unexpected art in varied mediums (textile, painted, sculpture) across multiple floors. Stop by nearby cafe Amamba afterwards for some coffee and their incredibly soft banana bread.
Don't miss our list of 17 fun things to do in Roma Norte
Best in San Miguel Chapultepec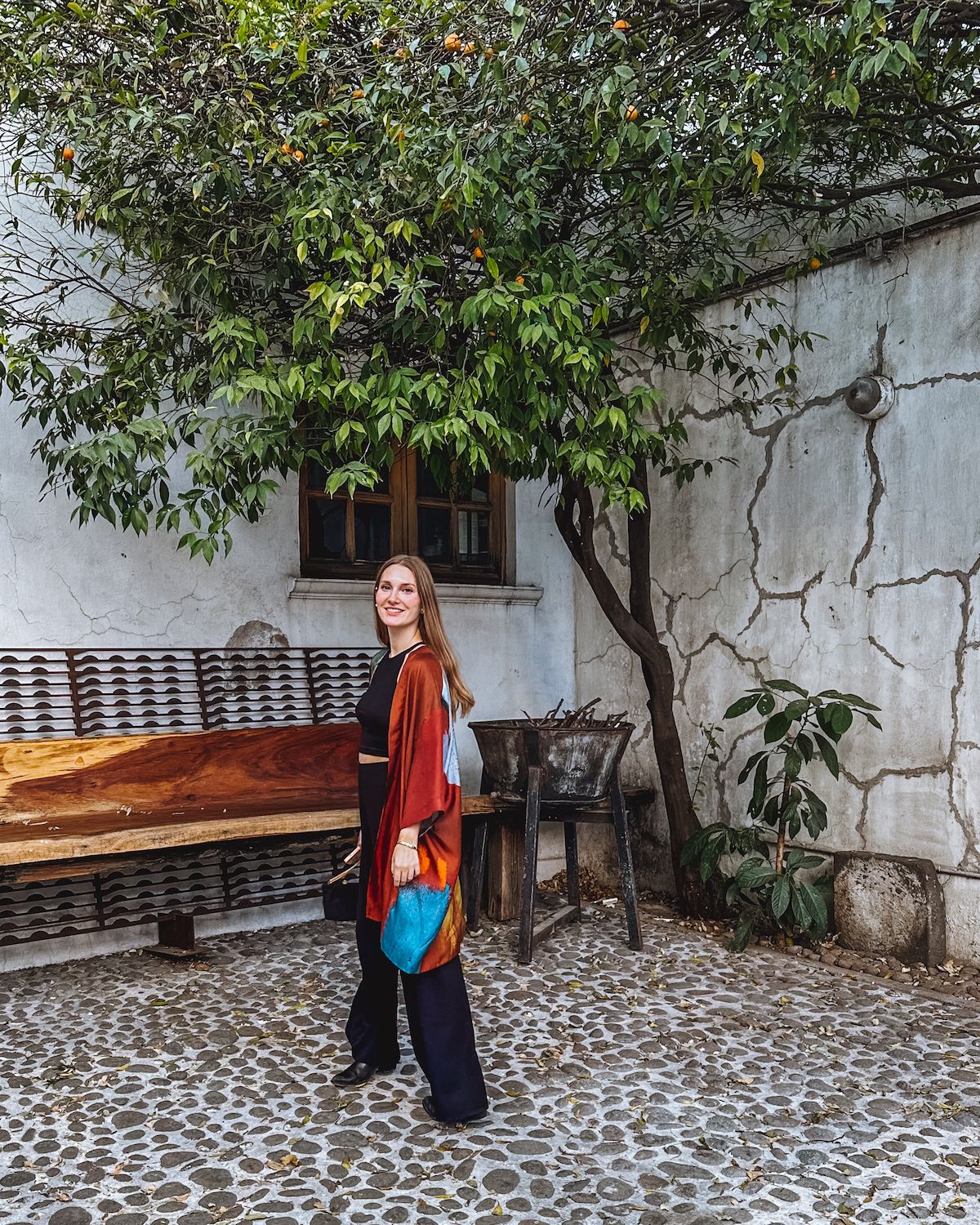 San Miguel is a charming neighbourhood in Mexico City with an emerging art scene. Go gallery hopping in the colourful streets to these five contemporary art spaces. They are all free.
7. Kurimanzutto  
Founded in 1999, Kurimanzutto is a cutting-edge contemporary art gallery recognized internationally. They often exhibit works from acclaimed Mexican artists and opened another location in New York City in 2018. See what exhibition is currently on and don't miss the cafe in the back.
8. MASA Gallery
MASA Gallery showcases experimental conceptual art in its new permanent home, a striking colonial house. See current exhibitions.
9. Galeria RGR
Founded in 2012, Galeria RGR showcases thought-provoking modern and abstract art. See current exhibitions.
10. JO-HS
The gorgeous boutique exhibition space showcases emerging talent. See current exhibitions.
11. LABOR
Founded in 2008, LABOR is one of the leading contemporary art galleries in Mexico City. They often feature emerging Mexican and international artists that make political statements with contemporary art. See what's on.
Best for interior design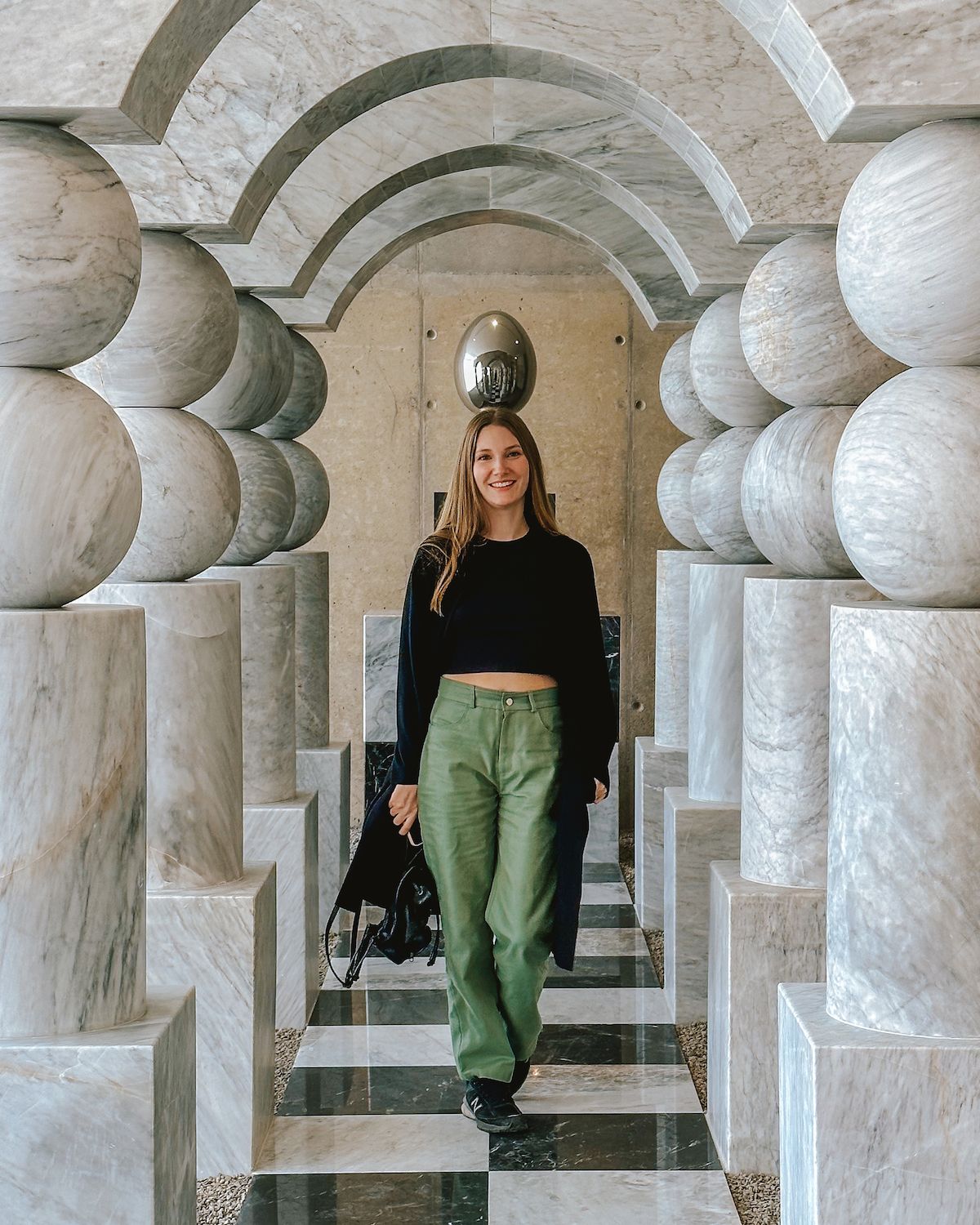 12. Ballista
Inside Laguna, a former 1920s textile factory that has been transformed into a creative hub, you'll find Ballista, a small showroom showcasing radical, "haute couture" furniture curated by Mario Ballesteros. Each designer piece has a unique story.
13. Galerie Philia
Take the elevator up to the 5th floor to see artworks at this sculptural design and art gallery. You also get a nice view of the city from the window. See what exhibitions are on.
14. Chic by Accident  
A gallery of exquisite antique and contemporary pieces for the home. Even if you don't intend to buy, it's fun to look.
Best to shop emerging artists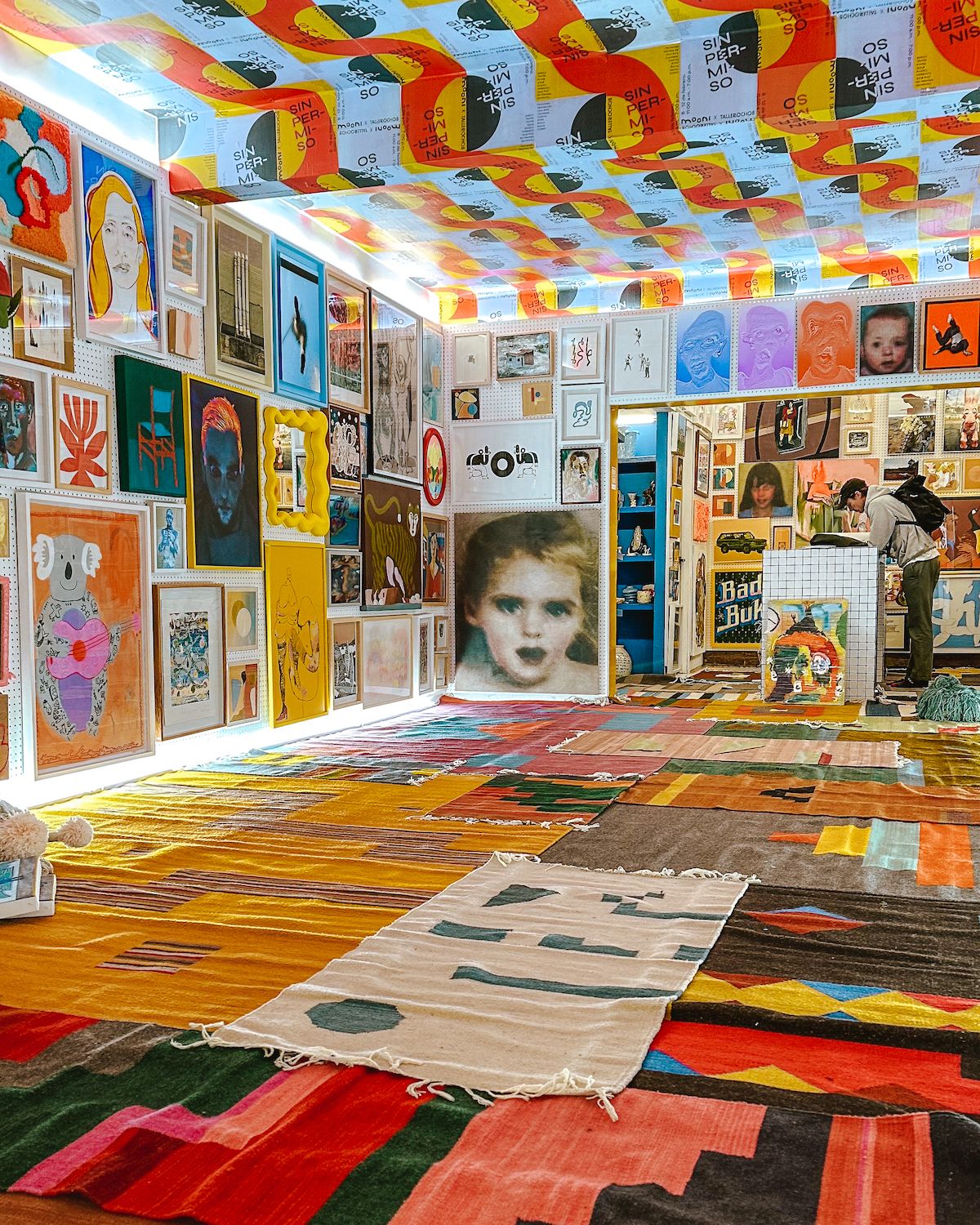 15. Mooni
Browse Mooni's art collage gallery, where all of the artworks on the wall are fore sale by emerging artists. There is a location in both Condesa and Roma.  
See more unique things to do in the Condesa neighbourhood.
Best during Art Week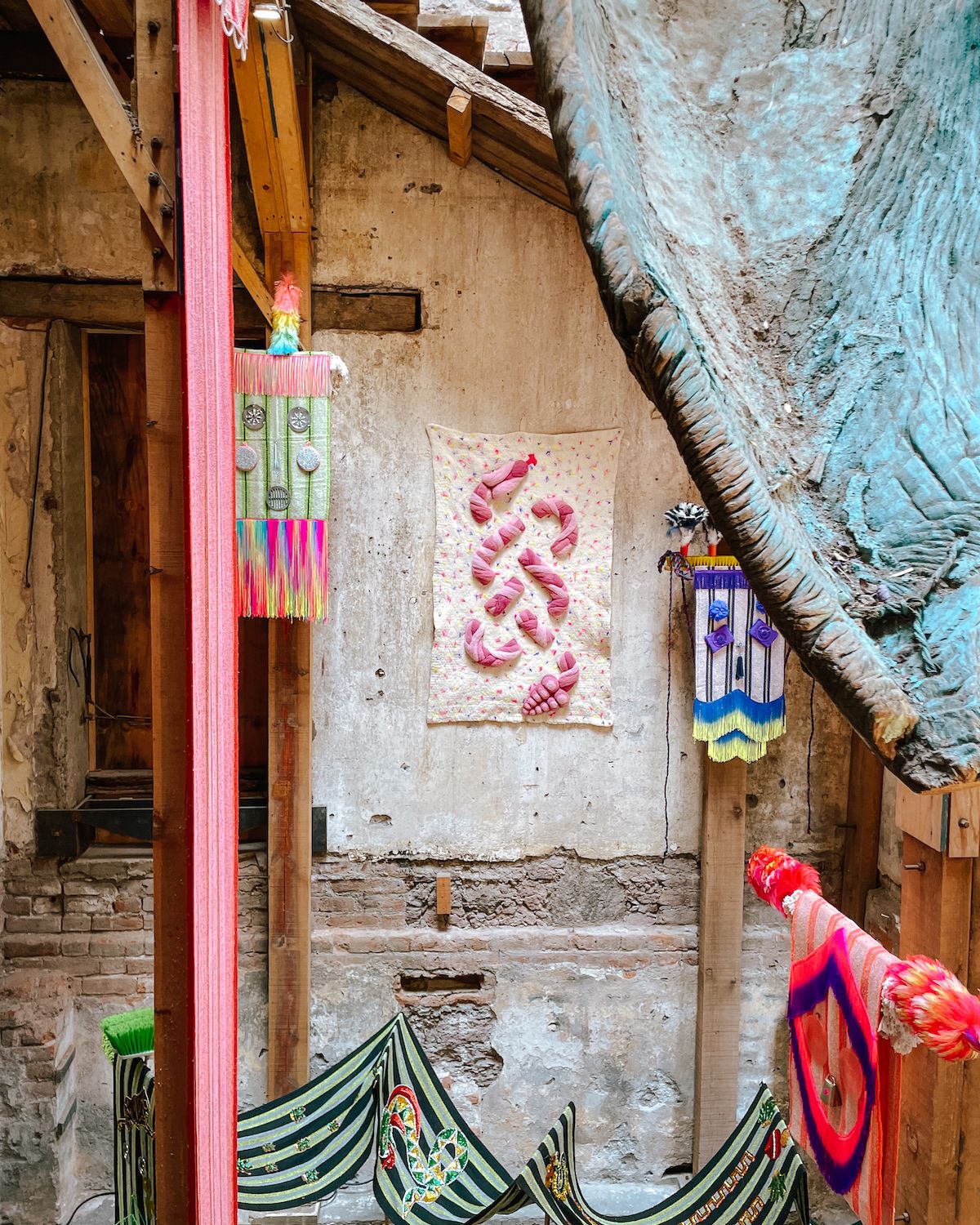 Taking place each year in February, Art Week is one of the biggest contemporary art events in the world. Leading galleries and curators from all over the world come to celebrate art and showcase their best offerings to collectors and art enthusiasts. One of the best parts for us was observing the "art scene", with eccentric types dressed to impress, revealing their personality through their unique style.
There are three amazing art fairs that happen annually during this time:
16. ZONAMACO
The main event of Art Week is ZONAMACO, Latin America's largest art fair founded in 2002. Taking place in the Centro Citibanamex, over a hundred stalls are set up with prominent galleries from all over the world showcasing contemporary works.
In another section of the complex, you will also find a smaller section of designer furniture, antiques and photography. It was a mind-blowing experience seeing so much amazing art in one space. It was overwhelming and exciting at the same time. We loved ordering a glass of sparkling wine and browsing the art in each gallery stall.
We recommend buying your tickets a couple weeks in advance online - some days sell out especially if it's the weekend.
17. Feria Material Fair
This art fair is like a smaller, relaxed version of ZONAMACO, with over 50 stalls representing some of the best international galleries and Mexican galleries. We found the art here to be more experiential and out there.
18. Salon Acme
Where Salon Acme stands out from the other two art fairs is in the historic building that it's hosted in. The worn out, shabby-chic space is full of character, creating a beautiful canvas for the artworks on display. In the courtyard and on the rooftop you will find a bar and restaurant space. We felt like kids exploring the creative enclave to see what we could find. We recommend buying your tickets online to avoid disappointment if it's full!
We hope you enjoyed these 18 Mexico City art galleries and art fairs!
Bonus: Best places to stay in Mexico City for exceptional design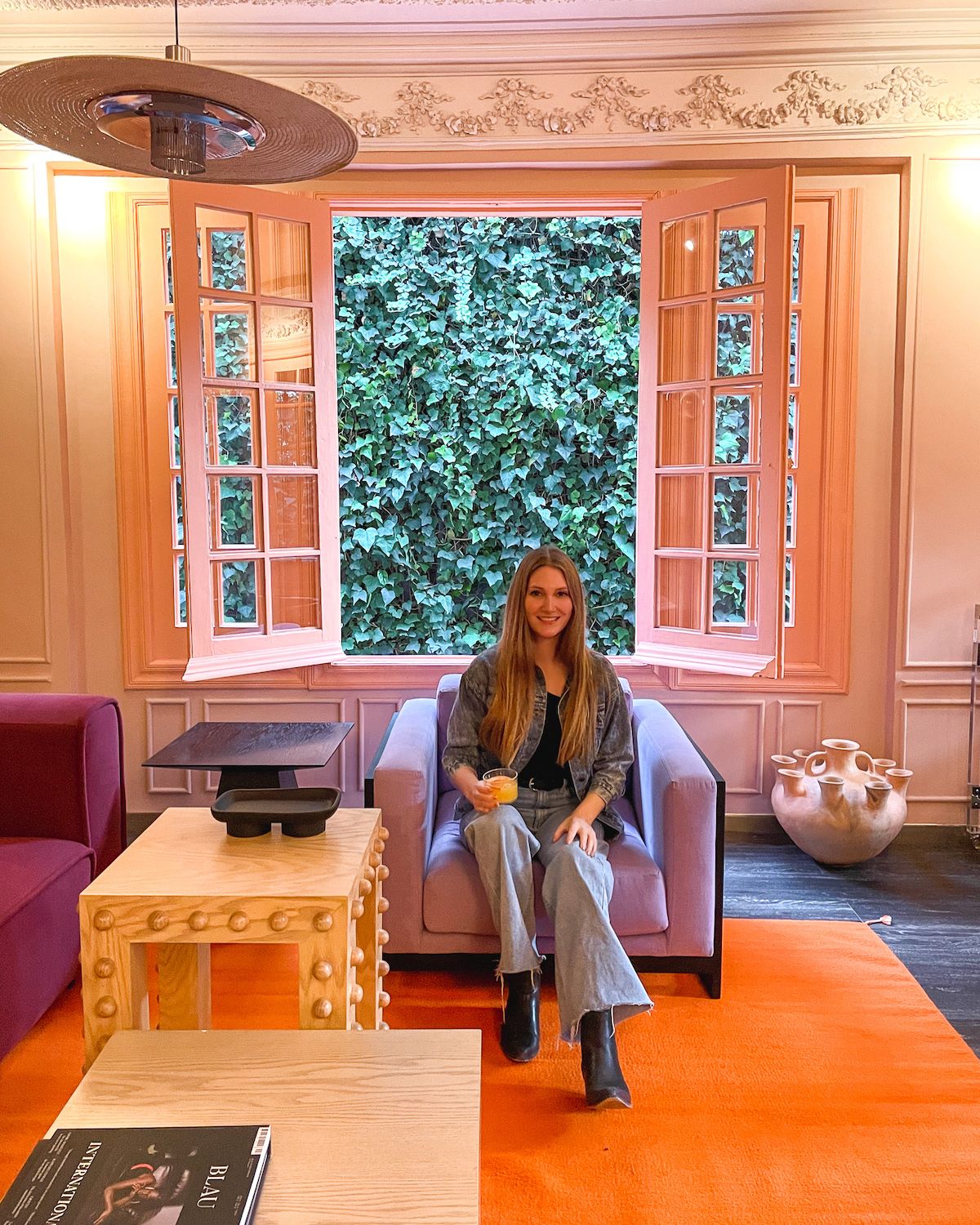 The 1940s Californian-style house has been beautifully restored by Mexico based architect, Ludwig Godefroy, and the creators of Chic by Accident and Taller LU'UM. Traditional Mexican design is blended with contemporary features in its
three suites.
Located on a quiet street in the heart of Condesa, the best of the neighbourhood is just a walk away.
For unique luxury, stay in the
three-suite mansion
designed with custom Mexican furnishings and art. Located in a prime area of Roma Norte, you're steps away from some of the city's hottest joints.
Stay in one of the
five stylish rooms
overlooking the garden courtyard with fruit trees and cacti. Each room has a colour theme: gold, rose, blue, green and black. The chic boutique hotel feels like a tranquil hideaway from the busy streets of Roma.
---
Don't miss our other Mexico City guides:
---
Get started on booking your trip to Mexico City
🌃 Book your accommodation: Booking.com is our go-to for finding places to stay. Sort by top reviewed.
🌮 Browse tours with local guides: through GetYourGuide or Viator
🛫 Book your flight: use Skyscanner to compare flights across different airlines (we recommend booking direct with the airline however).
---
Save and pin these Mexico City art galleries for later: