Popular tourist spots with incredible volumes of people can be filled with tourist traps or unexpected disappointments. Never fear! We list 10 things to know when travelling to Italy to help you avoid mistakes that we fell into ourselves.
Disclosure: Some of the links below are affiliate links, meaning at no additional cost to you, we will earn a commission if you click through and make a purchase. Regardless, we only recommend products or services we have used or that we believe will add value to our readers.
10 good things to know before traveling to Italy
1. Avoid paying out the nose at cafes overlooking famous landmarks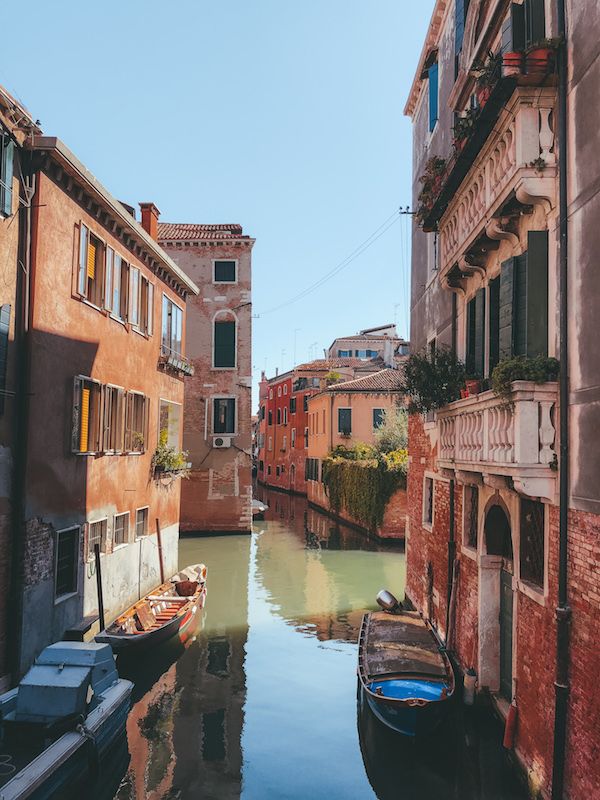 In Venice we tracked the difference in prices for our favourite drink called the Aperol Spritz. When walking down side streets or less touristy areas we found high quality Aperol Spritzes for only 3 euros. When we visited the famous St. Mark's Square, they were a whopping 12 euros! Also, watch out for the bread and music charges that may be automatically added to your bill.
2. Avoid depressingly mediocre meals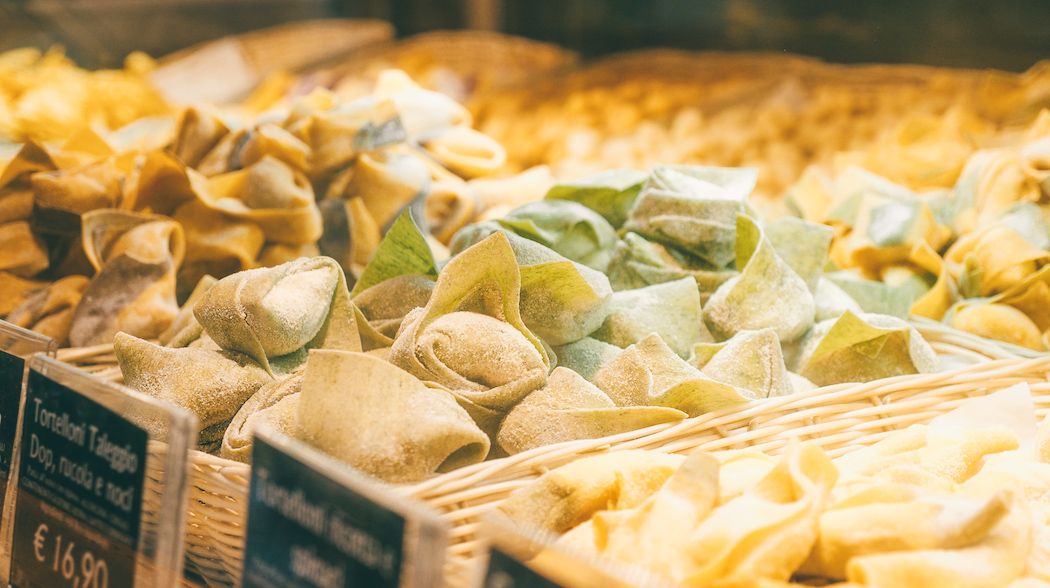 If someone invites you into a restaurant it's likely a tourist trap. TripAdvisor can help, but there are some incredible local spots with just a 3.5-4 star rating (we usually go for 4.5). Do your research and make a reservation far in advance, especially if it looks to be a locals' spot. Some restaurants won't accept reservations 1-2 days in advance from tourists, so get your hotel to call to help. It worked for us!
Read about our dining experience in Bologna.
3. Don't wait until last minute to get Vatican tickets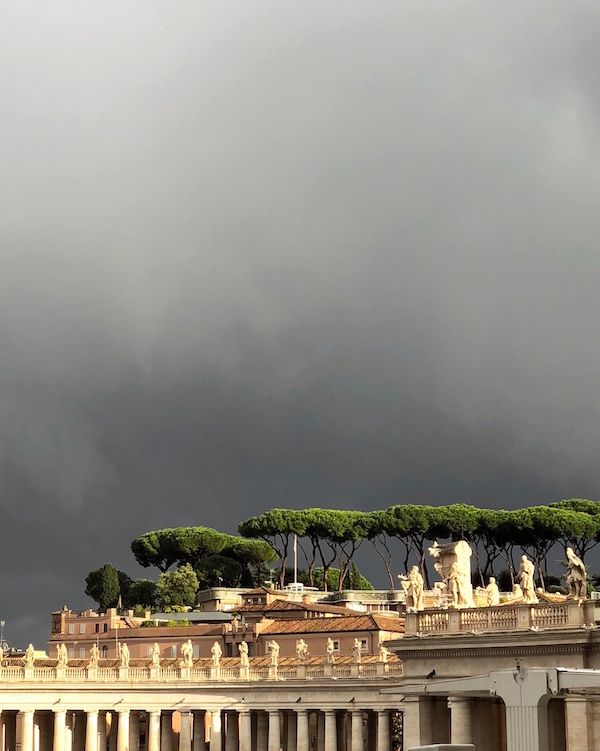 Online tickets allow you to bypass the huge line. They sell out especially on weekends and we made the mistake of booking online two days before our arrival and day tickets were sold out. Luckily we were able to grab evening tickets (7-11pm). The only catch with the evening tickets is that St. Peter's Basilica is closed. However, it's free to visit the basilica any day and you have to wait in the massive line regardless, even if you have an online ticket to the Vatican museum. We enjoyed the evening ticket since there were less tourists.
4. Don't purchase your SIM card at TIM.
We first stopped into TIM and were about to purchase SIM cards until we found out there's an extra 5 euro charge if you want to use iMessage! I find that if my iMessage is turned off on my phone a lot of my texts don't come through. We thought this was a silly cash grab, so ended up going to Vodafone, which ended up being cheaper and didn't charge to use iMessage!
5. Don't settle for anything less than Sorbillo pizza in Naples.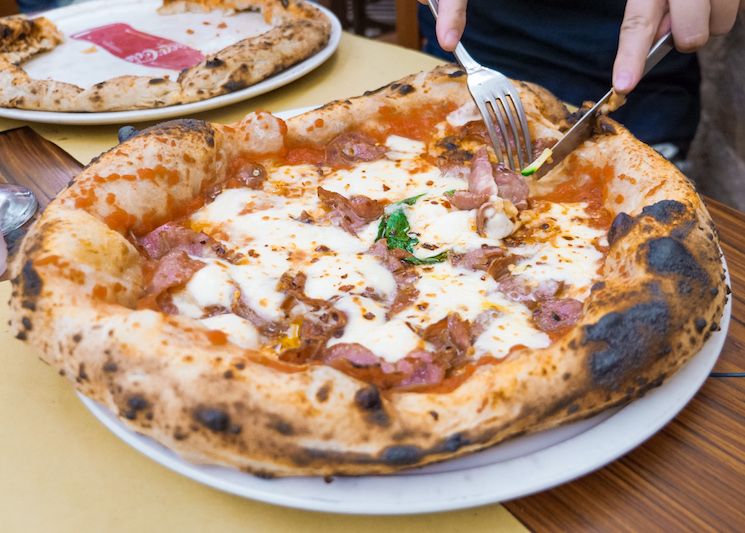 There's some really really good pizza in Naples, but nothing compares to Sorbillo. The pizzeria and its pizza maker, Gino Sorbillo, is the most famous in Naples and is in the Michelin guide for its outstanding pizza. It was the best pizza we've ever had in our lives and we regret not going more than once. The two of us ate 3 pizzas... oops!
6. Avoid purchasing business class tickets on the train if looking for more room - premium economy was just as great!
We tried economy, premium economy, and business class seats when traveling through Italy by train. When travelling by economy, our bags wouldn't fit up top and it was very hot in the cabin. We had to leave our bags unattended which was not the safest considering our route to Naples. Economy also doesn't include snacks or a water, like premium economy and business class do. The only difference we found between business class and premium economy was that business class had larger leather seats. We didn't feel it was worth the extra price to jump up to business. Premium economy was just as comfy and spacious.
Also, beware of the sandwiches on the train. I ordered a prosciutto sandwich and it was literally just a tiny piece of prosciutto on a dry baguette. Not even any butter! There are way better options at the train station.
7. Don't expect to have a peaceful relaxed drive along the Almafi Coast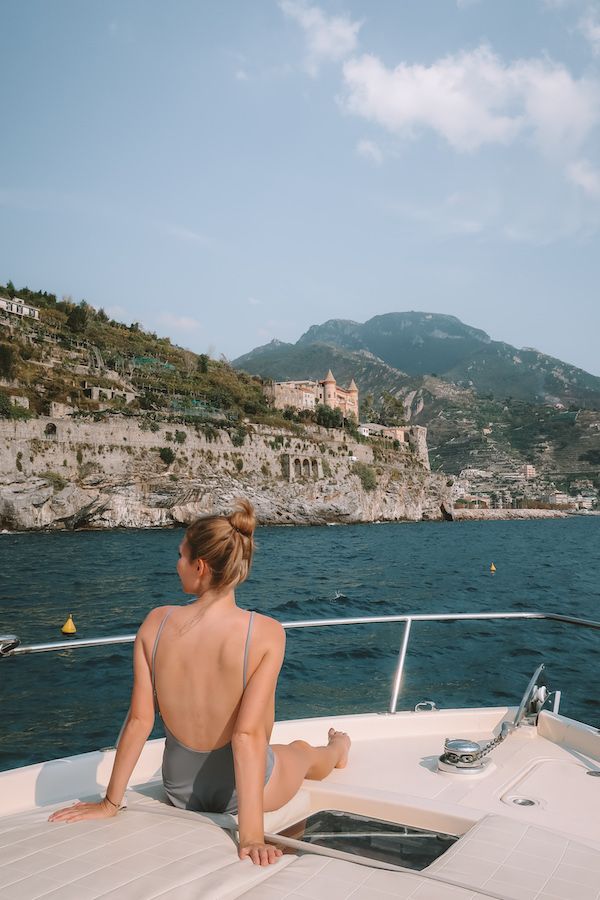 Your eyes will be glued to the road as you stress out about making it past the huge tour busses on the windy small roads. Watch out and don't rubber neck! The best way to see the coast is by boat and is totally worth the splurge.
8. Avoid paying high prices for hotels in Rome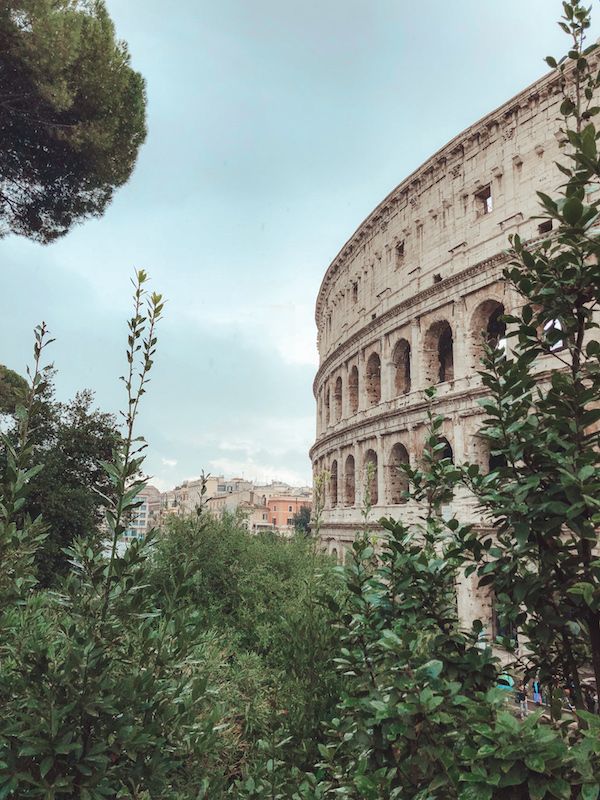 We couldn't believe the high prices of hotels in Rome and were relieved to see that Airbnbs are affordable and central. We had a lovely
loft
located a short 10-minute walk from the coliseum from $60 euros a night. It even came with a free bottle of wine!
9. Don't limit your time in Tuscany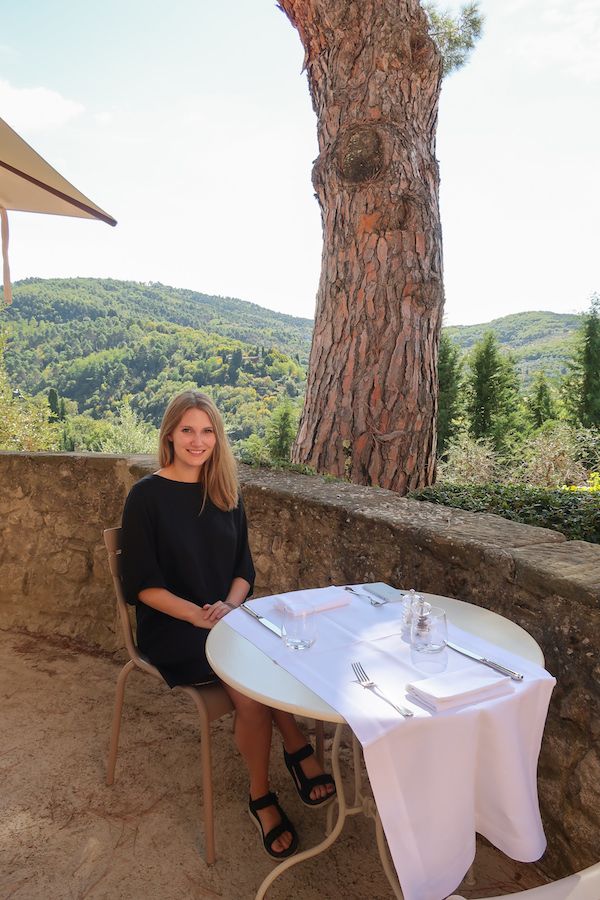 There's so much to see in Tuscany! We were there for 3 nights and wished we had at least two more days. We enjoyed staying at an olive oil farm (agriturismo), basking in the Tuscan sun, and eating delicious Italian cuisine. Grab a rental car and explore the excellent wineries and small towns in the region!
10. Avoid staying in touristy areas of Venice.
We saw many hotels in Venice where you walk out of the front doorstep into a current of people. It was great to escape the crowds in the Cannaregio neighbourhood at
Maison Venezia
. Free Prosecco and tea sandwiches at happy hour!
Start planning your trip with our ultimate two week Italy itinerary.
See what it was like in our Italy vlog:
Save and pin this Italy travel guide for later: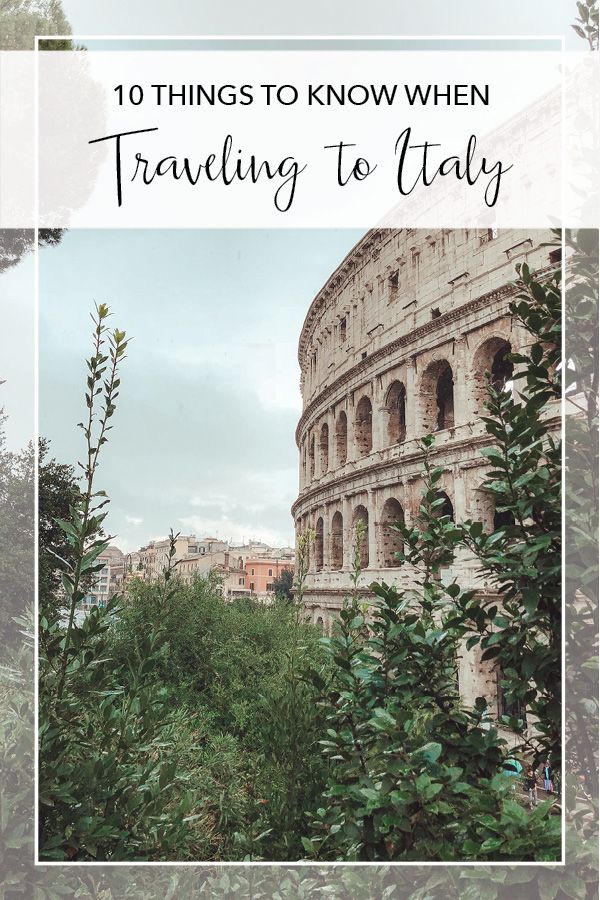 You may also like: