The focus of our trip to Bologna was to… eat! Italy's culinary capital is famously known for its hand-rolled fresh pasta and meat ragout - internationally known as Bolognese sauce. We recommend spending 2 days in Bologna to explore the city. Our 2 day Bologna itinerary takes you to some of the best food spots in the city that have a "locals feel".
2 Days in Bologna
Day 1: Explore the historic city center and eat delicious Bolognese cuisine at a top locals spot.
Day 2: Visit a gourmet food hall for lunch, take a stroll through Giardini Margherita Park to visit a public art space and enjoy a lively night out in the University Quarter for aperitivo bar hopping.
---
What to know about restaurant reservations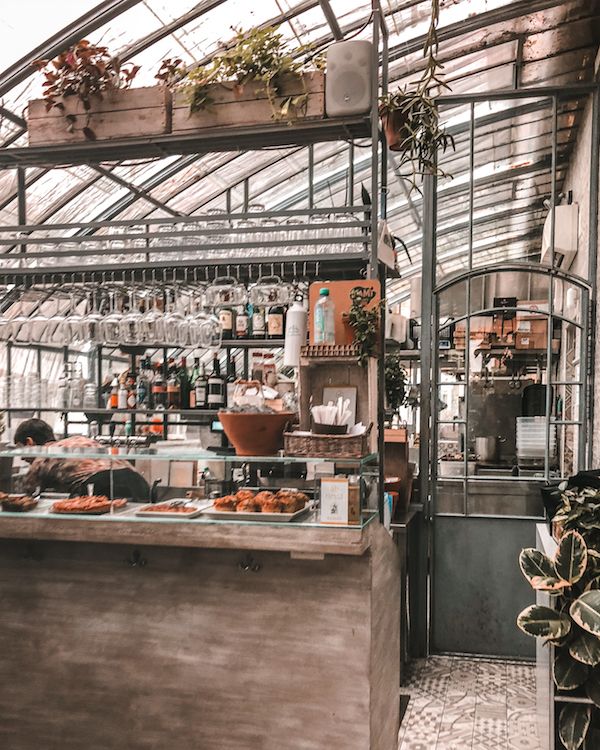 If you want to eat at the top "locals spots" in Bologna, you will need to make reservations far in advance or get your hotel or host to make the reservation for you.
After a significant amount of research, the restaurant Osteria Broccaindosso stood out among the rest. It appeared to be a hidden gem with local flair.  I read online however that if you are a tourist you must make a reservation far in advance. This wasn't ideal for us, since we were just a few days away from our stay. I thought I would try giving a call myself to see what would happen. After a lengthy hold, the guy on the phone said they had no availability for either night we were in town. What a let down!
We had been reading that you should have your hotel call certain restaurants that cater to locals, so as we were checking out of our hotel in Venice, we thought, let's give it a try. Bingo! The hotel concierge got us in for 7 pm that evening. Keep these tips in mind and scout your restaurants in advance. Getting your hotel or someone who speaks Italian to make a reservation for you goes a long way!
See our other tips on 10 things you should know when travelling to Italy.
Where to stay in Bologna
It is best to stay in an apartment or hotel that is walking distance to the historic city centre. You will be close to lively aperativo bars, restaurant, cafes, food markets and the major historic sites. Half of the fun is exploring the streets by foot!
We stayed at an apartment in the city center for about $67 USD per night. Check out
Booking.com
for both apartments and hotels walking distance to the historic centre and sort by best reviewed.
2 Day Bologna Itinerary
Day 1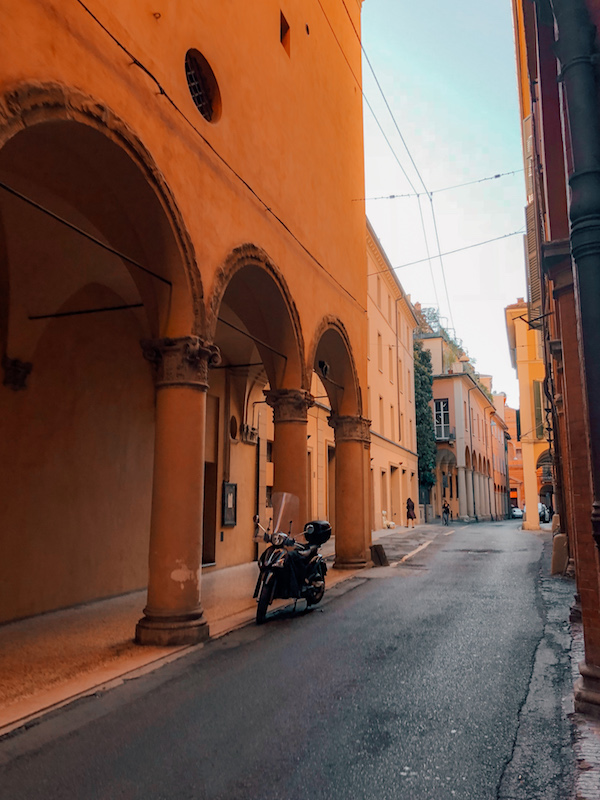 Daytime
Today is about exploring the historic city center to get a feel for the city. We took in the sights of the medieval Two Towers, which were built in the 12th century. You can walk up the stairs of the Asinelli Tower to see a great view of the city. Next, we stopped in at ZOO Cafe to grab a coffee and observe the locals.  
Evening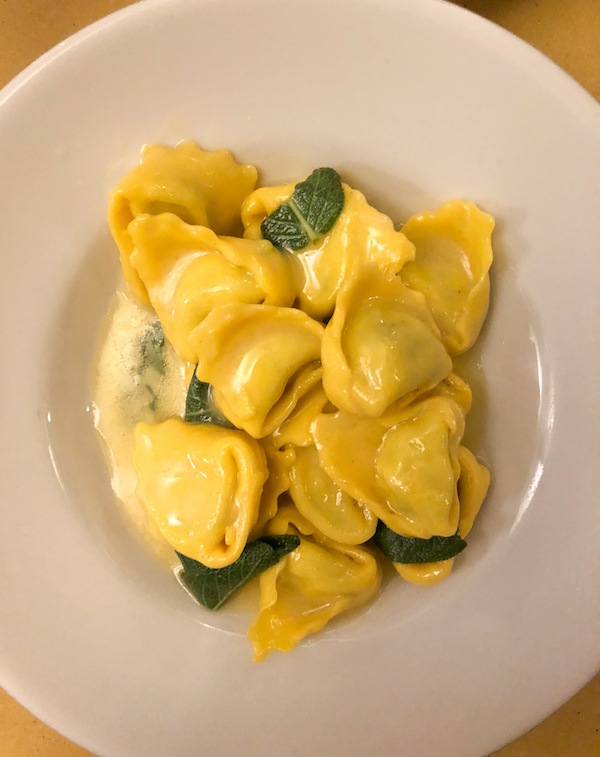 To experience the best of Bolognese cuisine and Italian food culture, we highly recommend eating at Osteria Broccaindosso. Our expectations were set high, so naturally we were a bit nervous. Tucked away on a side street, the osteria filled up quickly. There was a mix of young and old Italian speaking people and only a couple of tourists. The atmosphere was lively yet cozy. We ordered the house appetizer which changes on a regular basis and two pastas to share as a main.
Make sure to order the house appetizer, since it's made of market-fresh plates including: fresh focaccia bread, salami, pecorino cheese with honey, eggplant with a pomodoro sauce, pork sausages, flan, and a small salad. Next, our homemade pastas came, tortellini with a rich butter sage sauce and a tagliatelle with delicate meat ragout sauce. It was the best pasta we've ever had! Ari licked his plate when no one was looking.
If you're in the mood, there are tons of bars close by to go out for after dinner drinks.
Day 2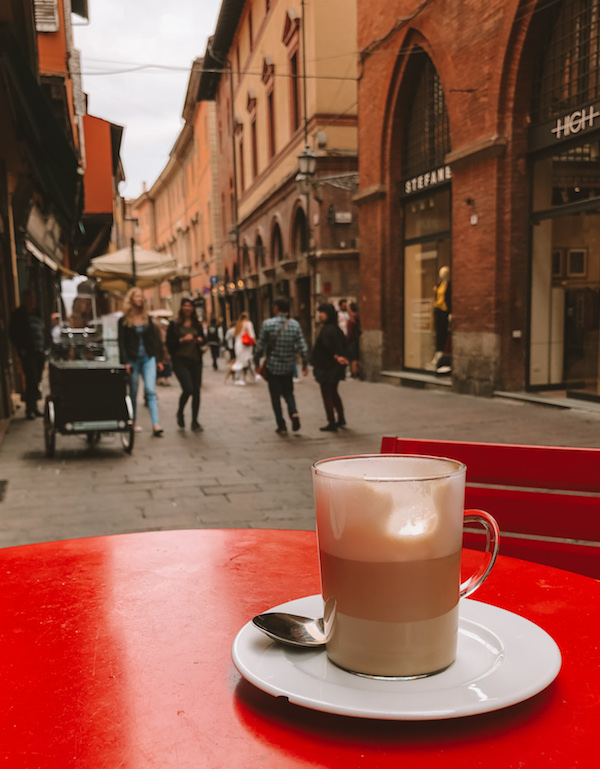 Morning
Start your morning with a coffee near the famous Maggiore Square, the heart of the city featuring Bologna's famous historical landmarks.
Daytime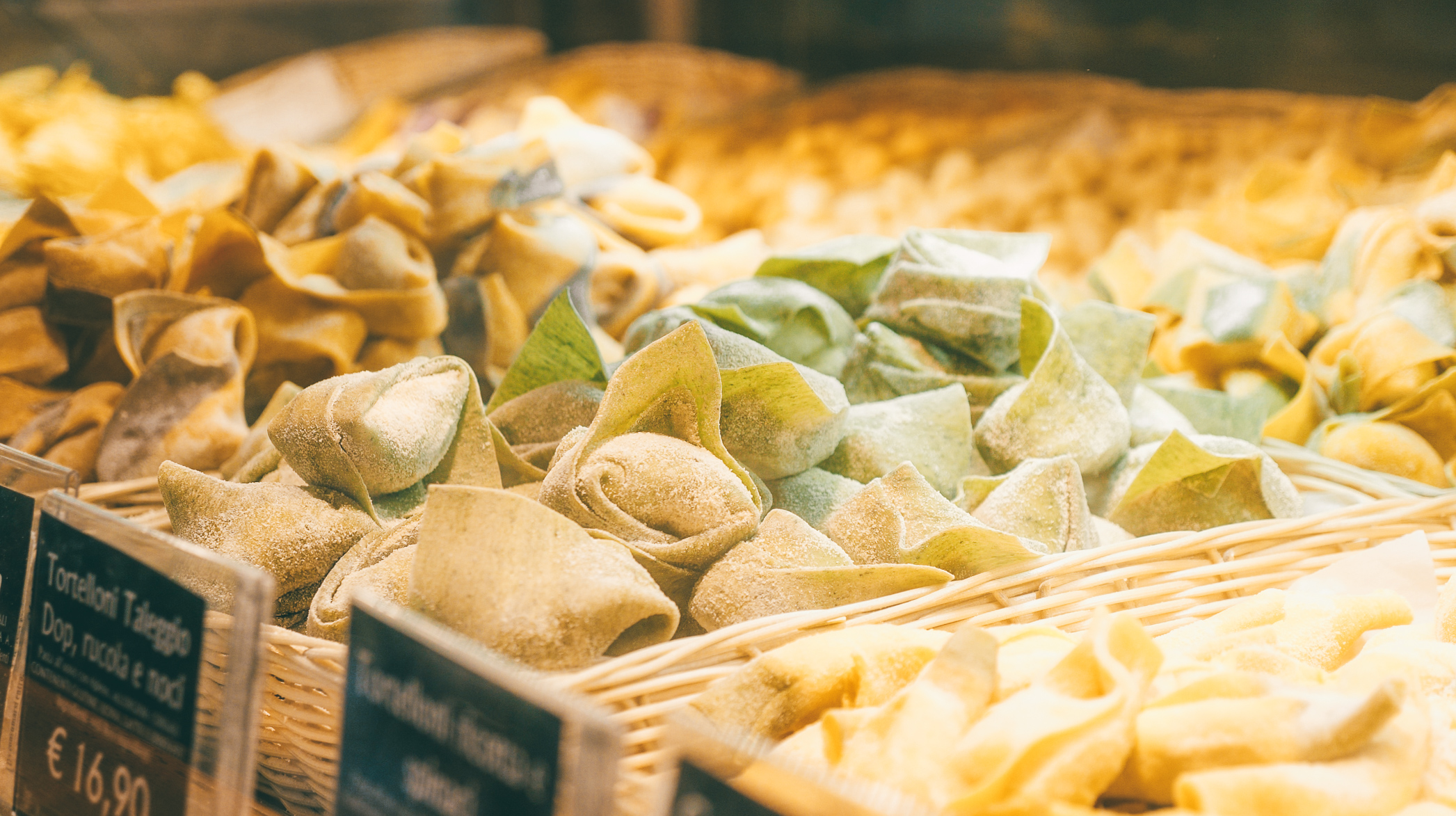 The smells of gourmet food hall Mercato Di Mezzo were calling out to us. The hall is filled with vendors selling a variety of Bolognese cuisine. Historically, it was the first indoor market of the city, but after being deserted for many years it re-opened in 2014. We sat on the outdoor patio and ate a mountain of fresh hand-rolled pasta!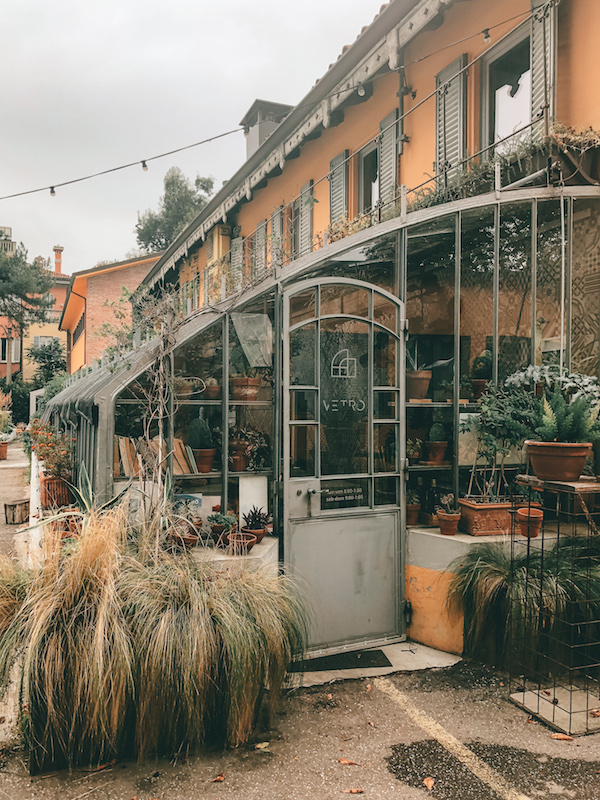 If it's a sunny day, we recommend grabbing food for a picnic in Giardini Margherita park. Giardini Margherita park is a quiet park with plenty of grass and trees to lay in and relax. Perhaps the best kept secret of the park, however, is Serre dei Giardini Margherita, a public art and event space created from former greenhouses. We sat and enjoyed the garden décor, drank coffee, and had a few glasses of wine from their cafe called Vetro. It's laptop friendly and has large picnic tables that double as workspace stations. Vetro offers dishes with ingredients purchased locally or taken directly from their garden.  
Evening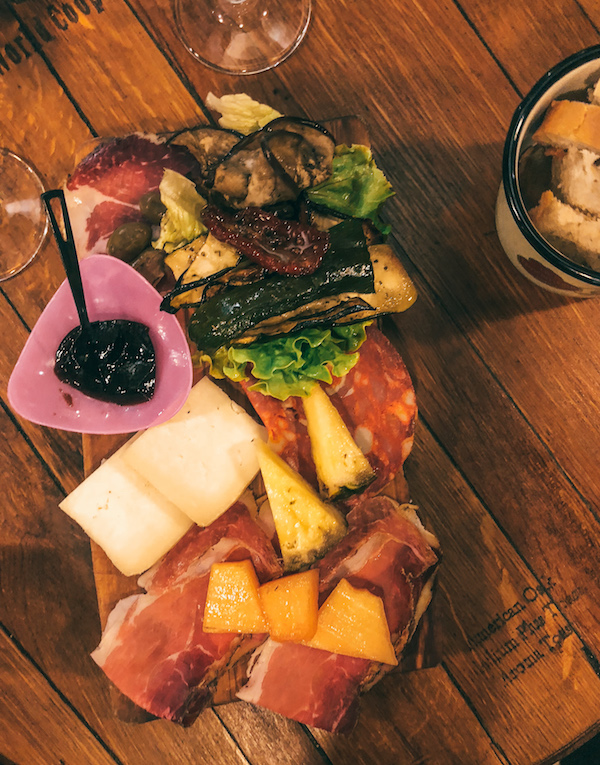 We were feeling inspired and full of energy so decided to check out the University Quarter in Bologna. One of the things we noticed on the first day was how many young people there were around. The University of Bologna is the oldest in Europe and was founded in 1088.
The ever vibrant and youthful street in the neighbourhood, Via Augusto Righi, is known for its delicious and cheap aperativo bars. It's a common starting point for a night out and perfect for the budget! We bar hopped, filling up on aperativo after aperativo. Meats, cheese, olives, bread, pasta... we were so full we were happy to skip dinner!
Bologna is a historic city, full of energy and bursting with great food. Make sure you do your restaurant research and bookings well in advance!
Are you planning a trip to Italy? See our ultimate 2 week Italy itinerary to help you get started.
Check out what it was like in our Italy vlog:
---
Looking for more travel inspiration? Check out our list of Gastronomic Experiences Around the World to inspire your next trip.
You may also like:
---
Save and pin this Bologna itinerary for later: