This 3 Day Florence and Tuscany itinerary is for you if you're short on time and wish to combine the timeless city with a trip into the scenic countryside to discover renowned wineries and charming villages.
Your first two days will immerse you in Florence's historic centre and the bohemian Oltrarno district, offering a blend of history, architecture and local culture. Your last day brings you to the Chianti wine region to discover Sangiovese wines, Tuscan cuisine and the serene countryside.
Your 3 Days in Florence and Tuscany will include a mix of iconic sights and unique experiences you don't want to miss.
Overview: 3 Days in Florence and Tuscany
Days 1-2: Florence - see the city's iconic landmarks, enjoy a picnic with panoramic city views, uncover tucked-away gems and immerse yourself in the lively ambiance of Oltrarno's bohemian district.

Day 3: Chianti Wine Region - take a day trip to the serene countryside to taste renowned Chianti Classico wines and explore medieval hillside villages.
Disclosure: Some of the links below are affiliate links, meaning at no additional cost to you, we will earn a commission if you click through and make a purchase. We only recommend products or services we have used or that we believe will add value to our readers. Thank you for supporting us!
Florence vs Tuscany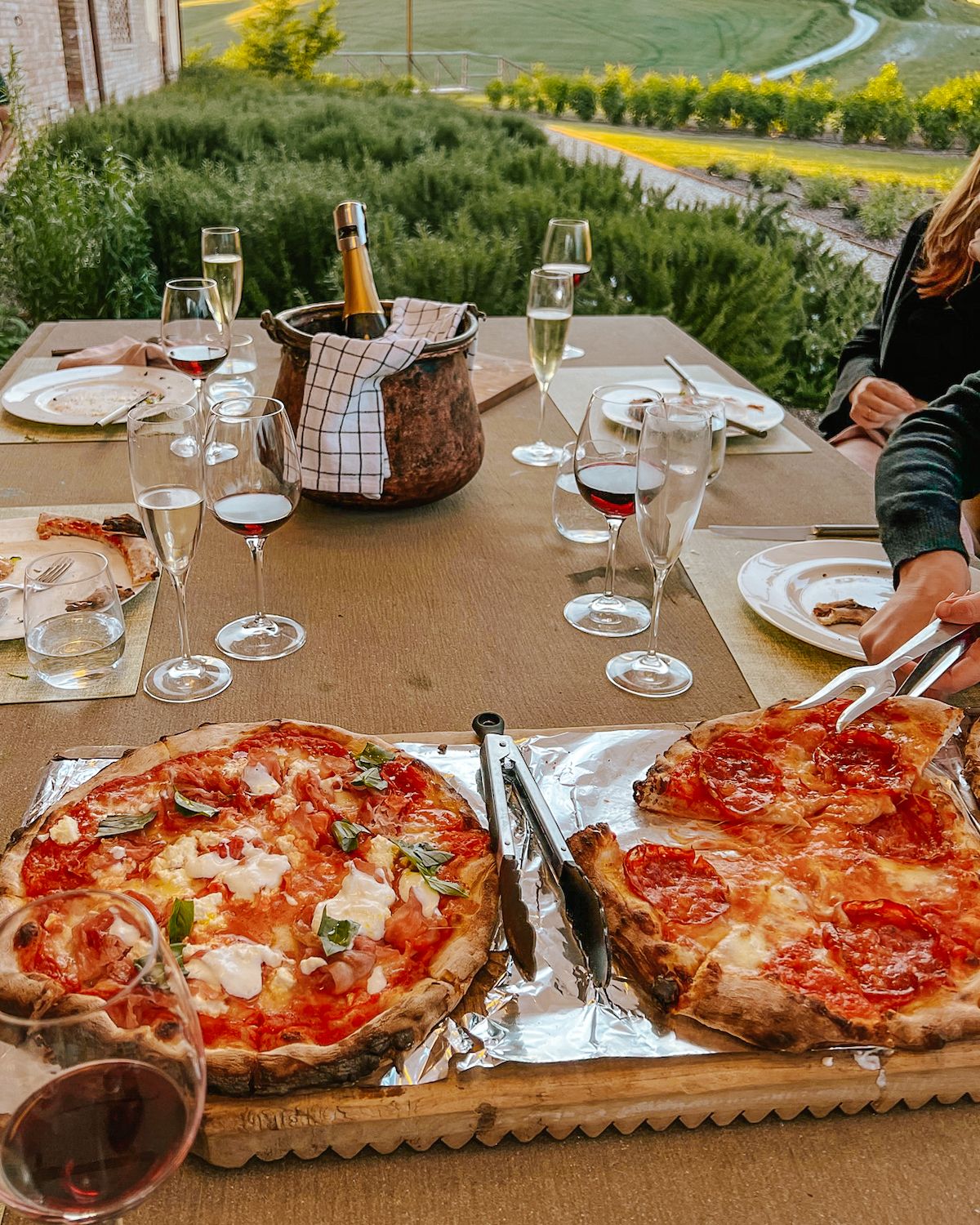 While many people see Tuscany and Florence as separate places, Florence is actually the capital of the Tuscany region. Within Tuscany, you have many medieval cities, hilltop towns and wine regions scattered across the scenic countryside.
Florence is a destination for history, culture and art enthusiasts, along with those who love to shop. The Tuscan countryside is especially suited to nature lovers and food and wine enthusiasts. Combing both of these places creates a well-rounded trip!
How far is Tuscany from Florence?
The Tuscan countryside is a short drive away from the city of Florence. In under an hour you will be driving through the rolling hillsides and charming villages you see on postcards. The closest wine region to Florence is Chianti, so we recommend visiting this scenic area as a day trip from the city.
How many days in Florence and Tuscany is enough?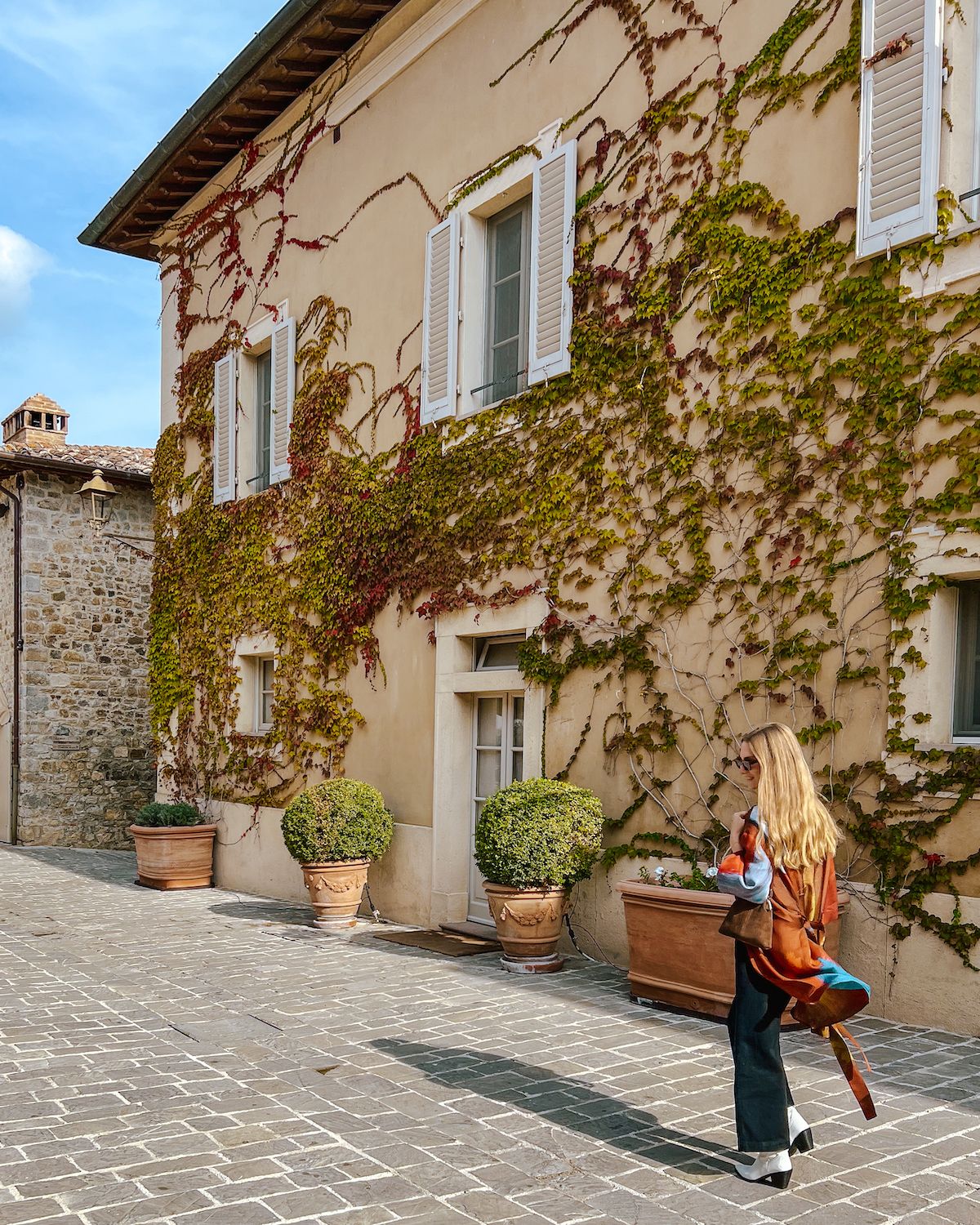 Tuscany is vast, so you could easily spend a couple weeks here exploring multiple wine regions and medieval towns and cities. Yet, even in just three days, you can grasp an enticing introduction to the region.
If you have one or a few more days to spare, don't miss our, 4 Day Tuscany and Florence itinerary,  7 Day Tuscany and Florence itinerary or 1 Day Siena itinerary.
Where to Stay in Florence and Tuscany for 3 Days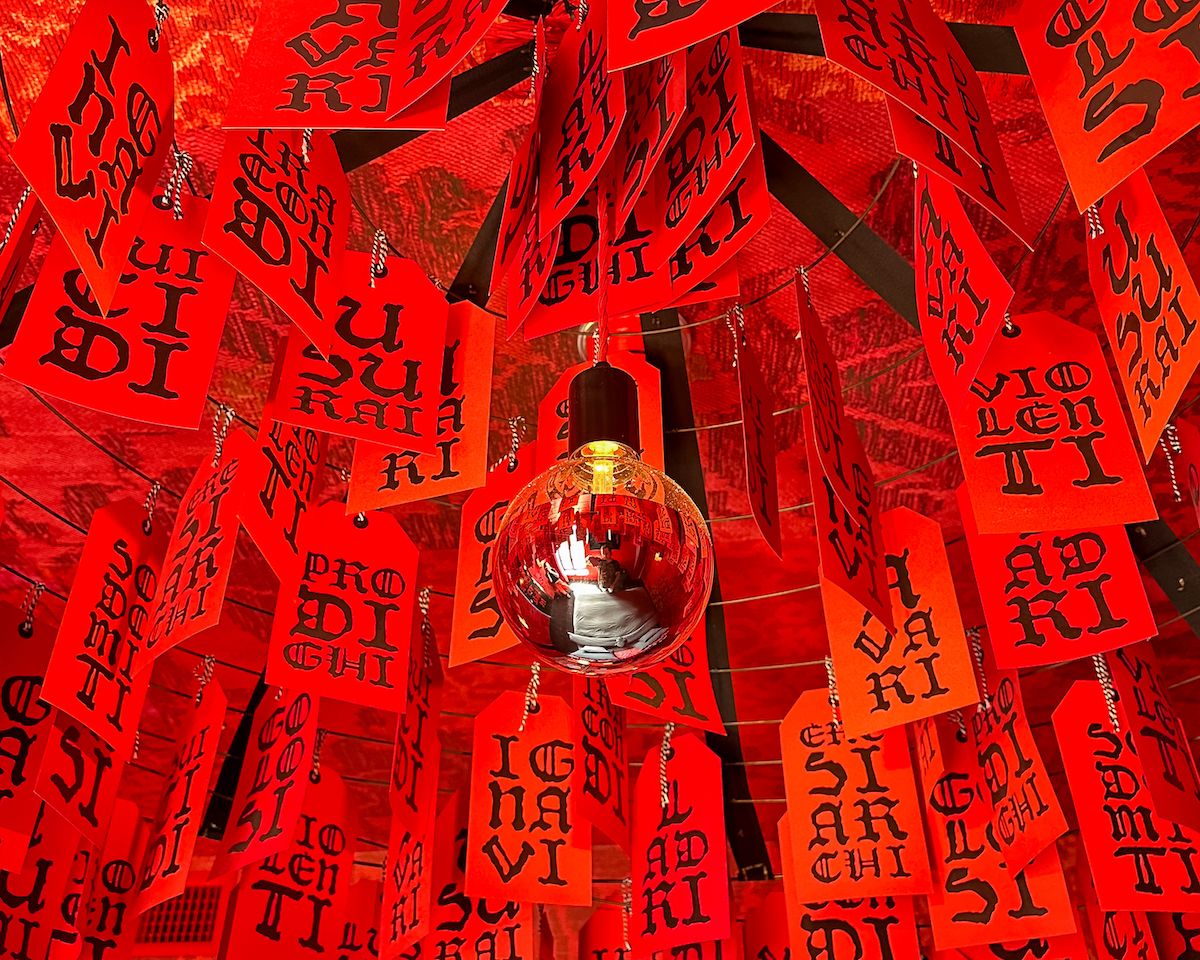 Given your time limit, we suggest opting for a single hotel stay in Florence throughout your 3-day trip. This will allow you to easily take a day trip to the Tuscan countryside and save you the effort of changing hotels.  
In Florence, we recommend staying in either the vibrant Oltrarno neighborhood or near the historic center.
For a unique experience, check out
25hours Hotel Florence Piazza San Paolino
, where rooms are themed after Dante's Divine Comedy. Another excellent stay is
BSJ15
, in the Oltrarno neighbourhood that nicely combines the building's historic features with its contemporary rooms and art.
Browse more stays in Florence
Florence and Tuscany 3 Day Itinerary
Day 1: Explore the Historic Heart of Florence
Daytime
Roam and shop the historic centre streets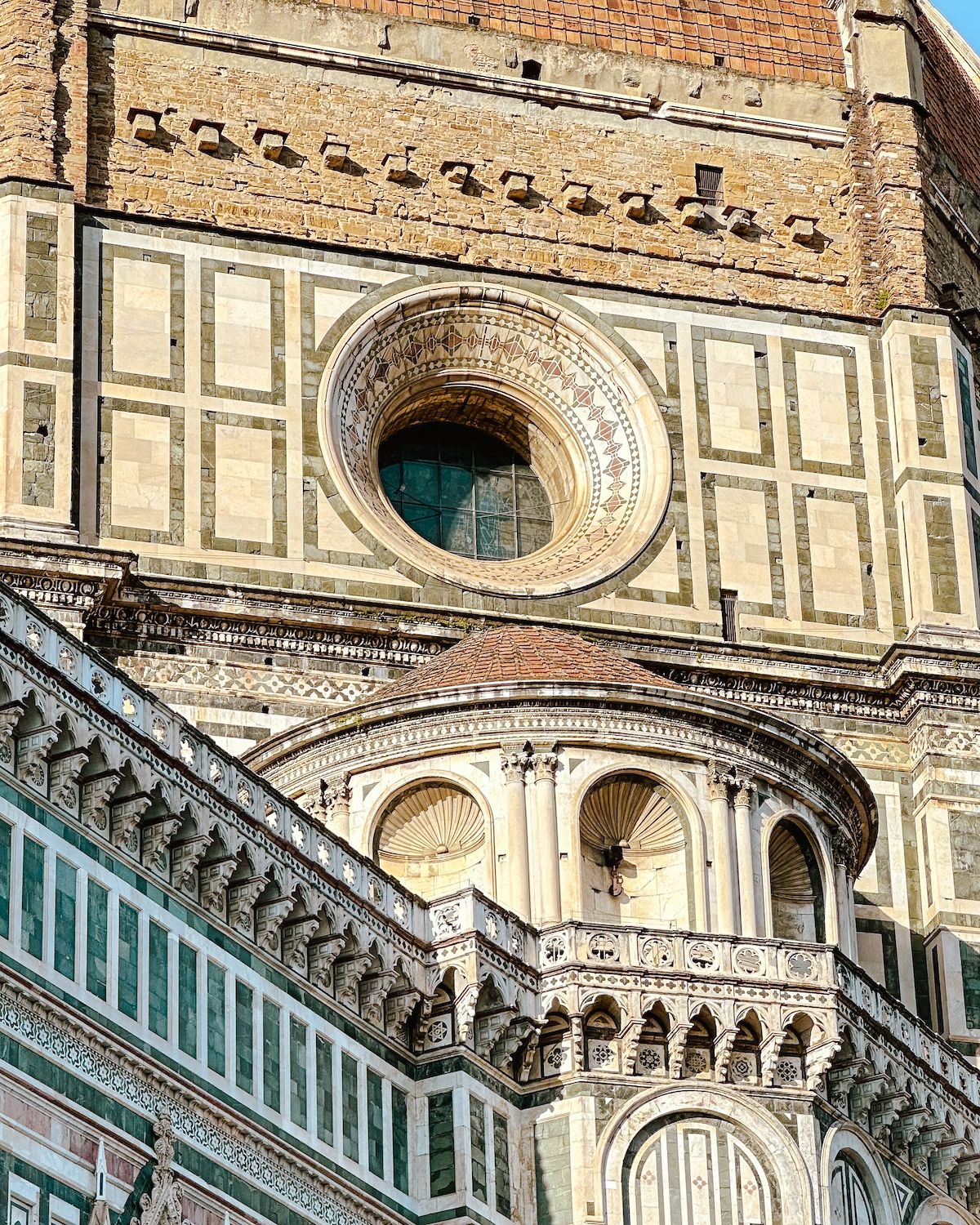 Uncover iconic landmarks, bustling piazzas, cozy trattorias, wine bars, and stylish shops as you wander the cobblestone streets. We found Florence to be one of the best cities for shopping with its plethora of fashion boutiques and vintage stores.
Also check out
walking tours with local guides
or secure
skip-the-line tickets
to iconic cultural sites in the city.
Browse tours on Viator or GetYourGuide
. We like how most activities have free cancellation up to 24 hours in advance.
Lunch option 1: Taste Florence's famous schiacciata sandwiches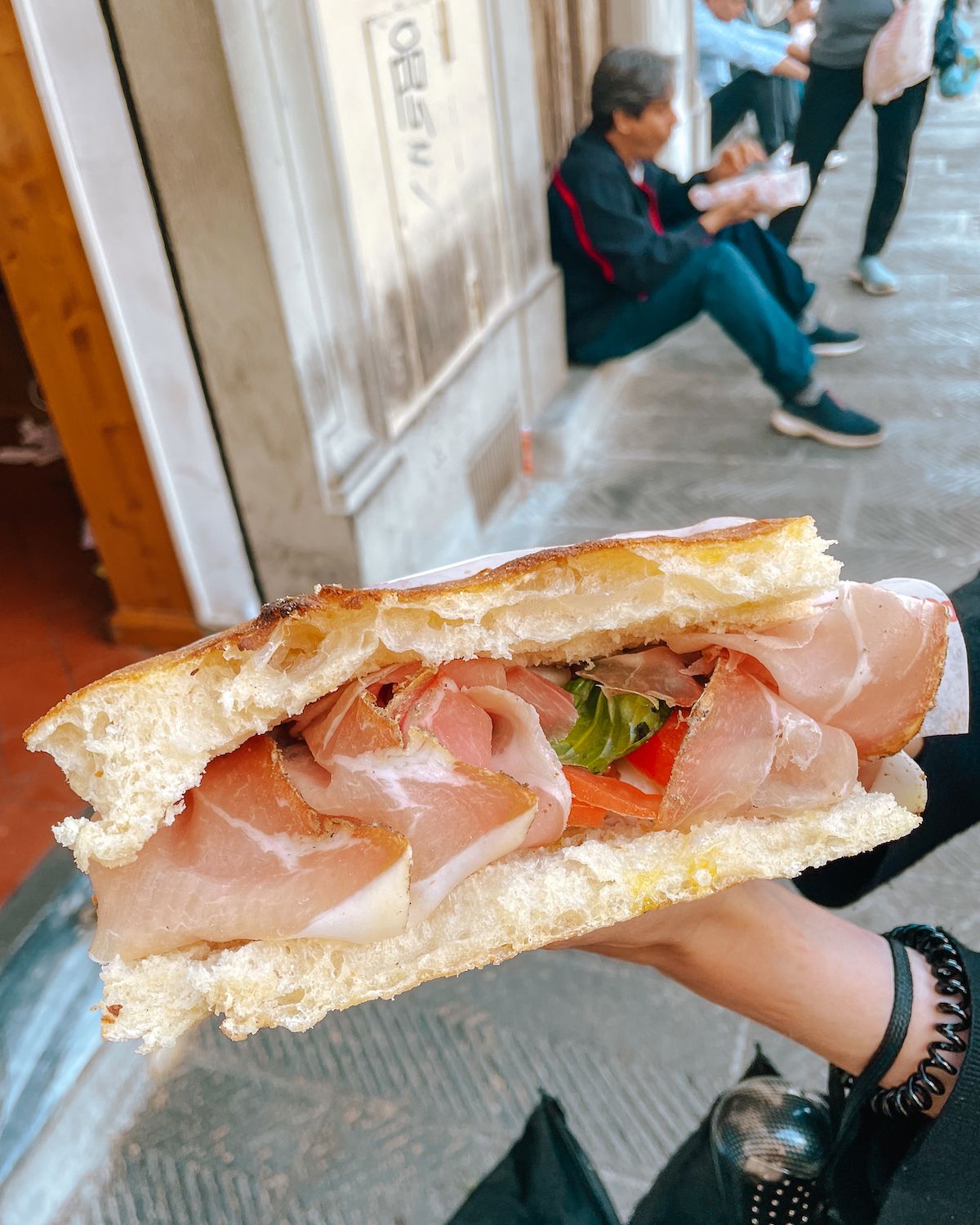 Noon calls for a taste of Florence's renowned schiacciata sandwiches at All'antico Vinaio. Imagine rustic Tuscan bread brimming with charcuterie, artisan cheeses, fresh vegetables and delightful spreads. Unbeatable in size and flavour, our insider tip is to visit the second location by San Marco Square for way shorter queues.
Lunch option 2: Treat yourself to Gucci Ostera da Massimo Bottura
🥔 ✨ Fully Loaded Experience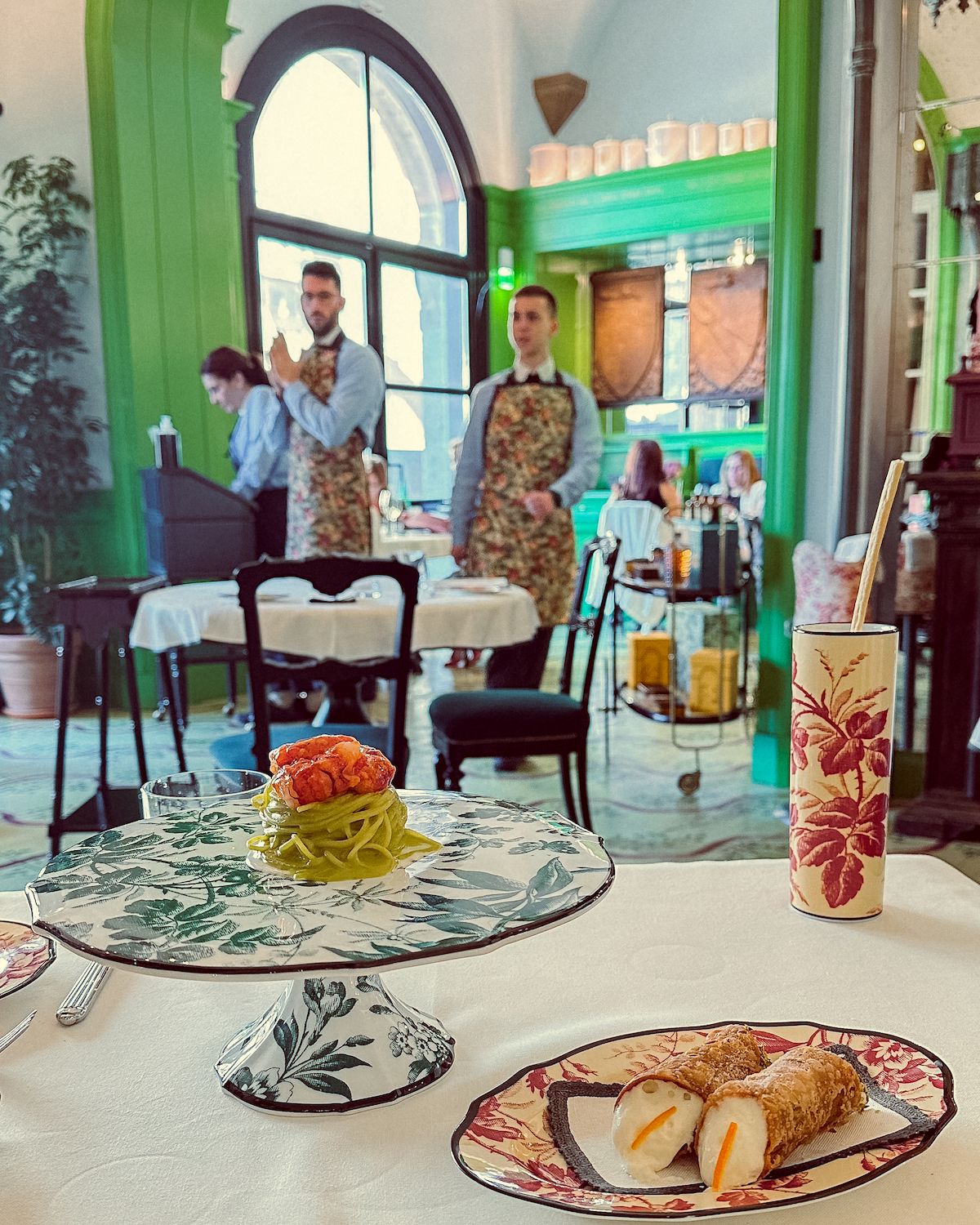 Step into the world of Gucci Osteria da Massimo Bottura, a Michelin-starred restaurant where both haute cuisine and high fashion combine under one roof. The glamorous space with its signature green Gucci wallpaper, innovative dishes and excellent people watching made it well worth the splurge.
As one of the most sought-after places to eat in the city, make your reservation far in advance.
Enjoy aperitifs at the Piazza Duomo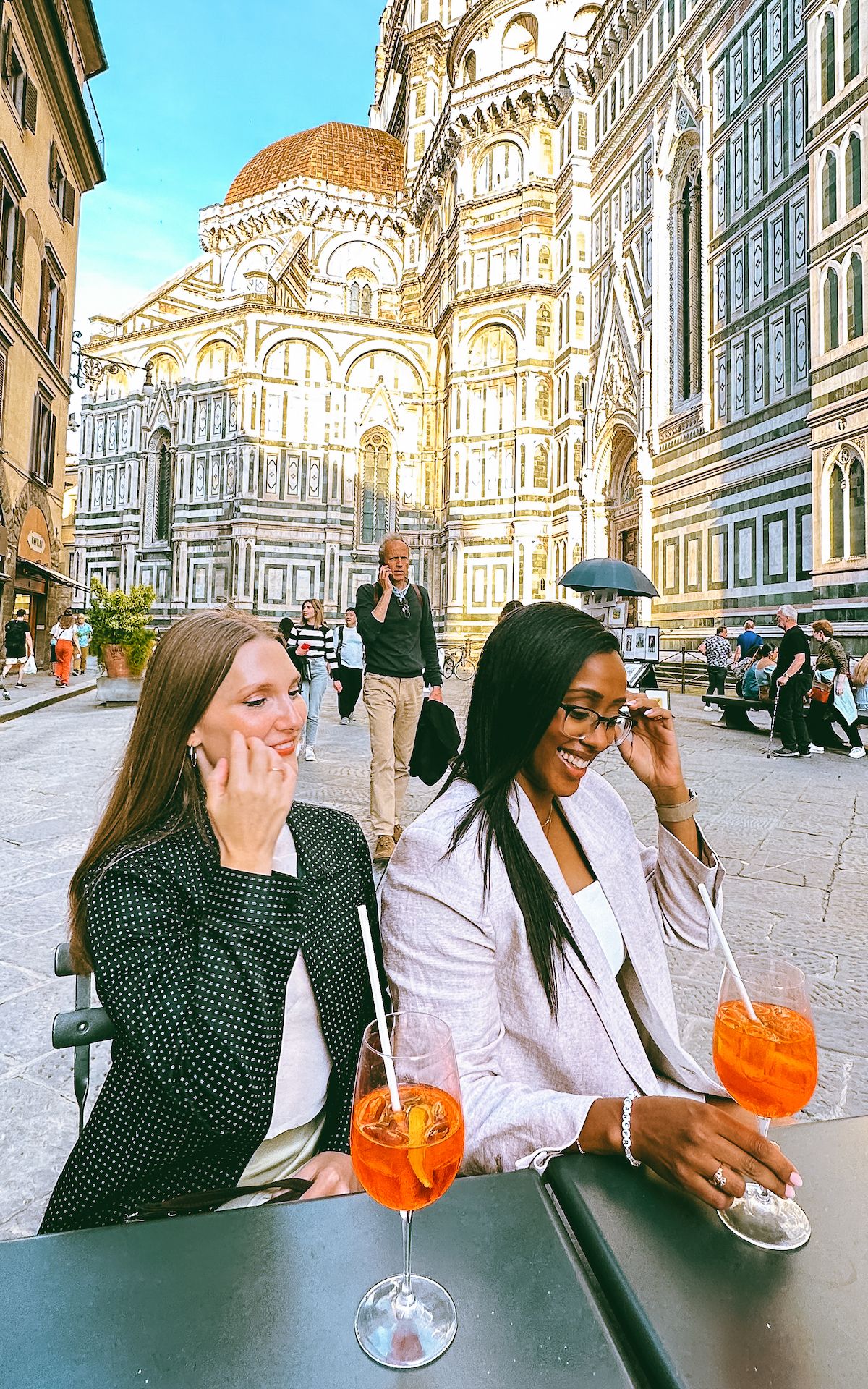 Afterwards, walk around the Piazza Duomo and choose a sidewalk cafe to drink spritzes overlooking Santa Maria del Fiore Cathedral. We saw prices for these drinks range from 8 € to 12 €.
The Duomo is a true work of art, with its Gothic architecture and iconic red-tiled dome designed by Filippo Brunelleschi. Construction started way back in the late 13th century and stretched on for 140 years!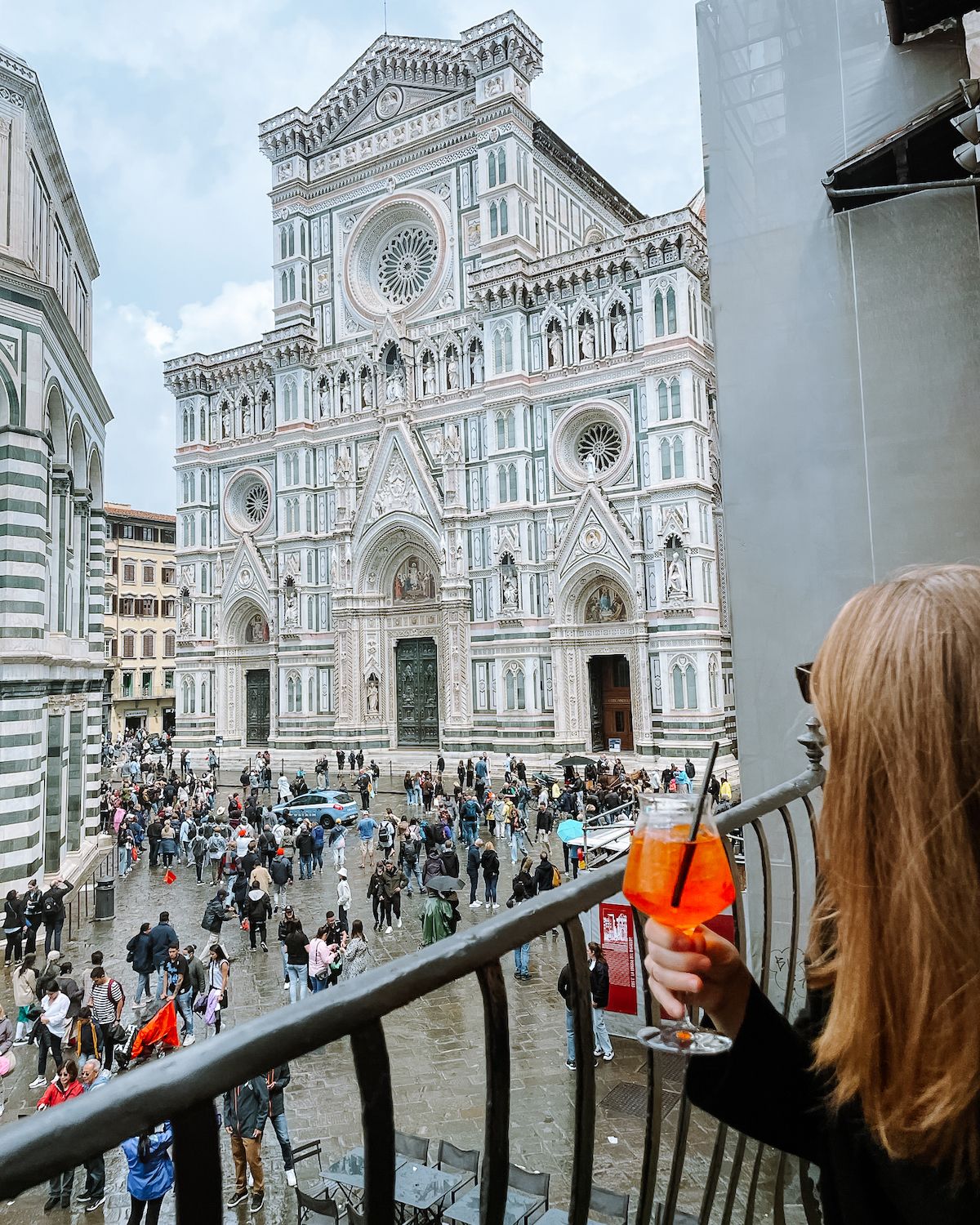 Here's a little secret for you: on the second floor of Move On, a bar and record store, there is a snug terrace you can fit two people on that overlooks the Duomo. This is the ultimate spot if it's raining outside. Sip your drink and enjoy the scene.
Evening
Have a scenic picnic and catch the sunset over the city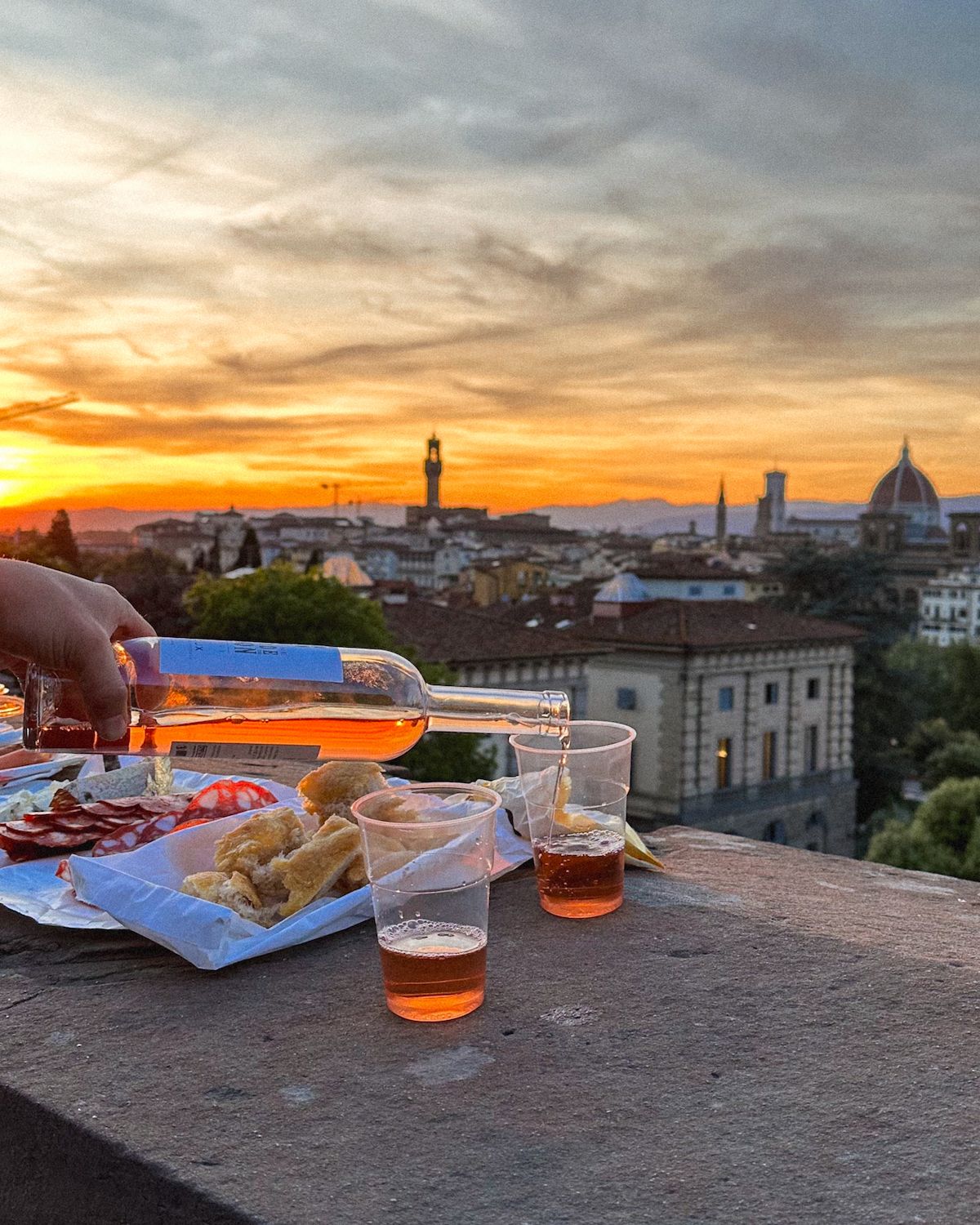 We heard that Piazzale Michelangelo was the ultimate spot for catching the sunset over the city. Our plan was to have a picnic there and take in the view, but in reality the place was packed with a sea of people all vying for that same remarkable view.
We were determined to uncover the perfect picnic spot and we found it by walking just two minutes down the hill to Viale Giuseppe Poggi. It was far less crowded and we found cement railings with flat "table tops"  just waiting for a picnic setup. We enjoyed a standing picnic with our ingredients spread out, while the sun dipped below the horizon over the city. This was our favourite activity we did with our friends.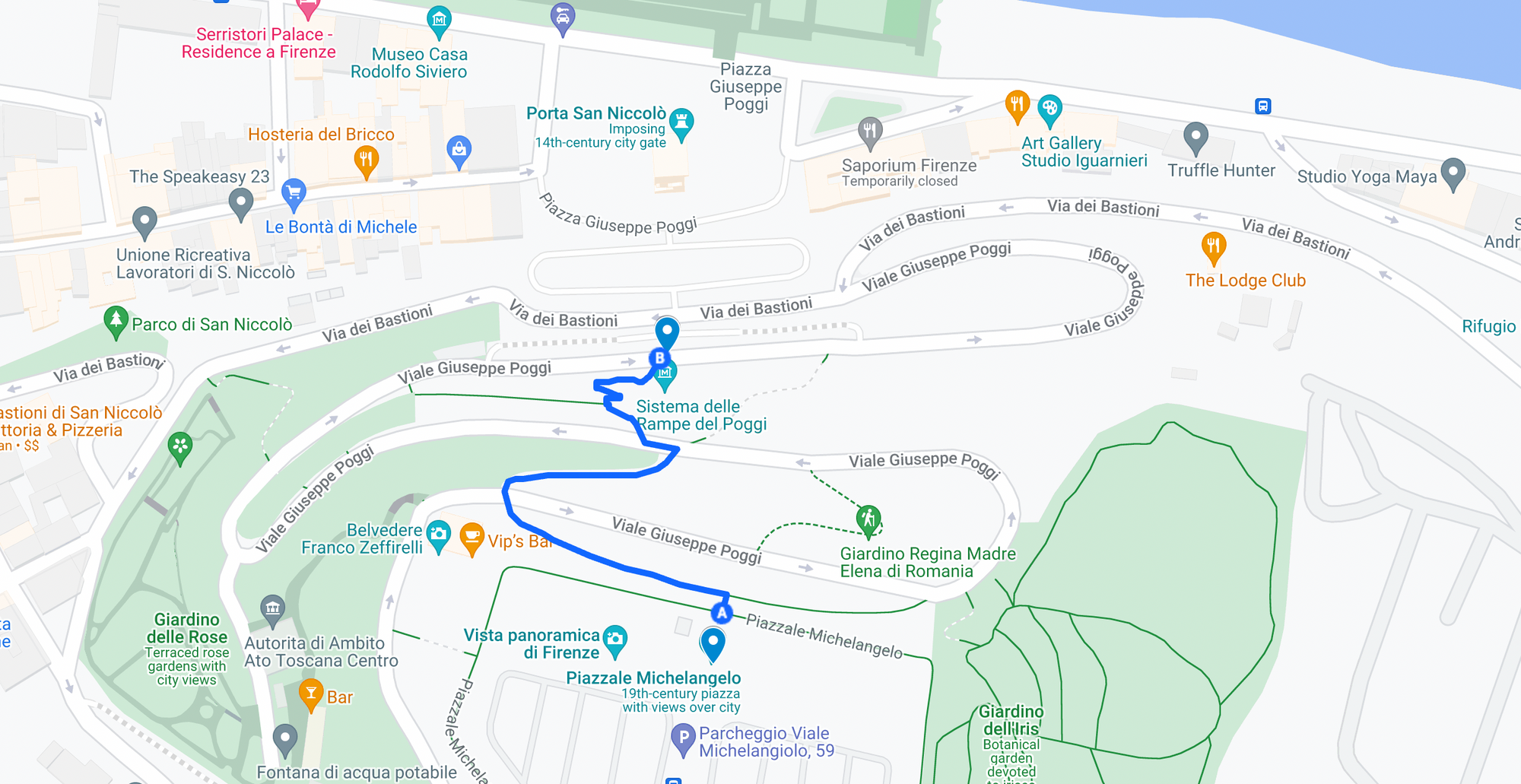 Top tip: Pick up your picnic ingredients throughout your day of exploring the historic centre. Don't forget charcuterie meats, cheeses, crackers, olives, spreads, wine, cups, a knife and garbage bag.
Drink crafted cocktails at one of the world's best bars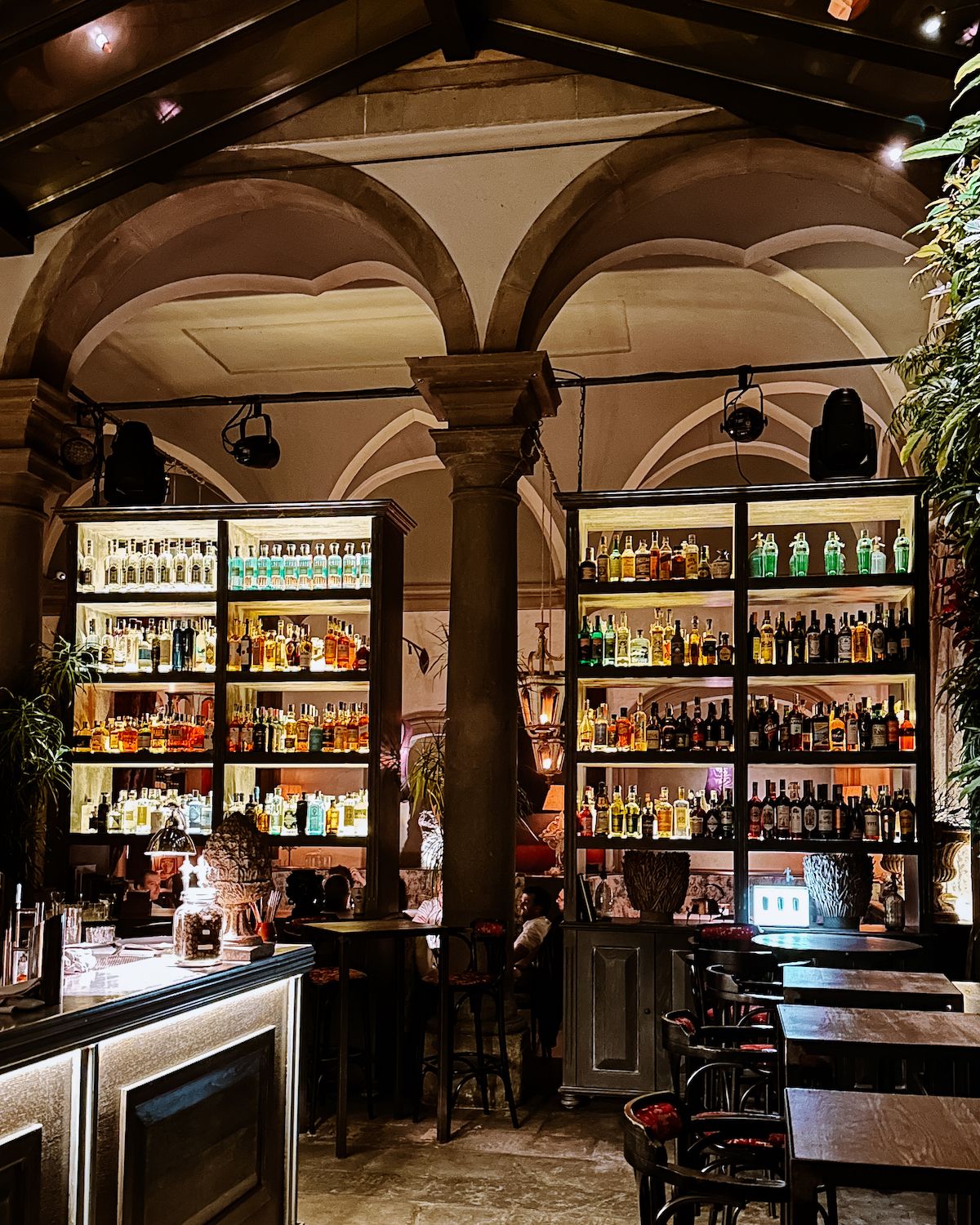 Indulge in crafted cocktails at Locale Firenze, a gem ranked #39 on the prestigious World's 50 Best Bars list. After your leisurely picnic, take a pleasant 20-minute stroll downhill, leading you back to Florence's historic centre. Housed in a historic palace, Locale Firenze transports you to another era with its restored 12th-century basement and 15th-century main floor.
Dress code: for men, sandals and shorts are best left behind.
Day 2: Unveil Florence's Treasures
Daytime
Start your morning with a cappuccino in Piazza Duomo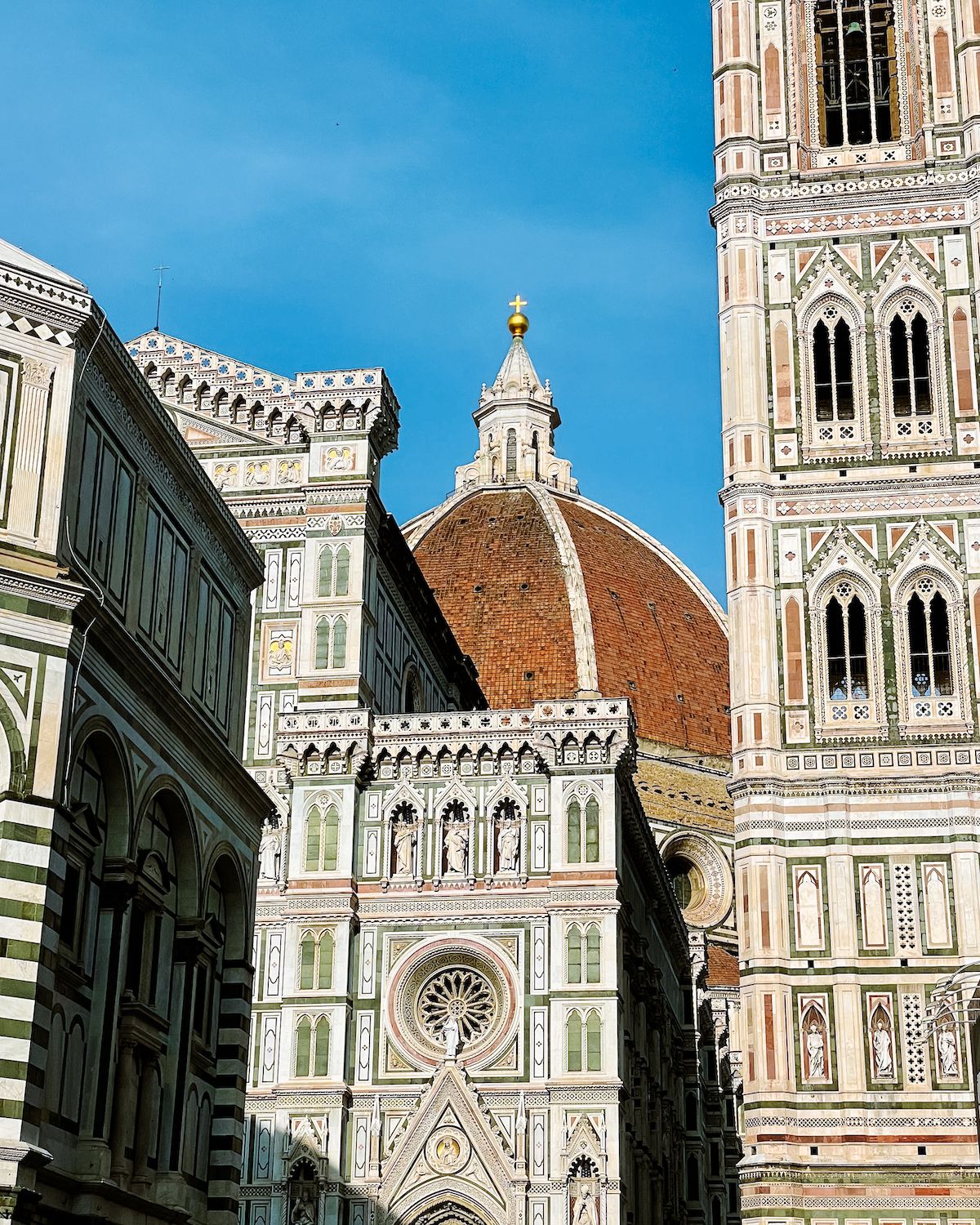 Begin your morning sipping a cappuccino and enjoying a pastry in the Piazza Duomo. You'll regret not taking another look of Santa Maria del Fiore Cathedral!
Explore the bohemian Oltrarno neighbourhood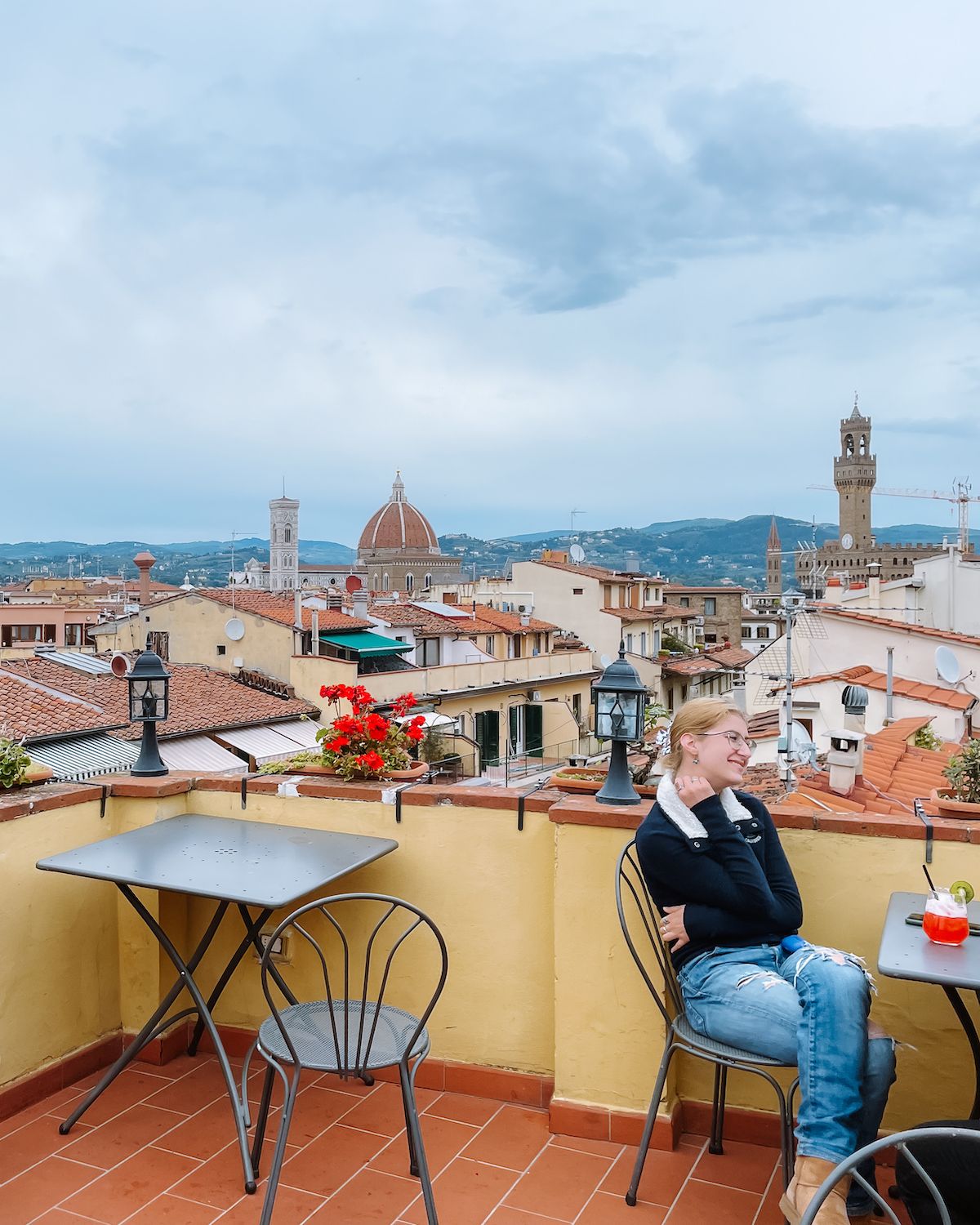 Situated on the other side of the Arno River, Oltrarno stands as one of Florence's hippest enclaves. Its bohemian spirit and vibrant culinary and nightlife scene make it a must-visit locale. The Oltrarno neighbourhood was once a thriving hub for Renaissance artisans and has been shaped by creatives over time. Wander through the tiny streets and shop the artisan boutiques.
For lunch, choose between Trattoria Sabatino's authentic Florentine fare or Panorama Restaurant La Scaletta's rooftop views. Trattoria Sabantino is a family-run restaurant and favourite of Anthony Bourdain that has been serving up traditional dishes since the 1950s. Alternatively, Panorama Restaurant La Scaletta is the place to go for views of the city while you dine. Secure a table on their rooftop, named "The Florence Terrace." It only has four tables, so reservations are a must.
Evening
Walk across Ponte Alla Carraia Bridge at sunset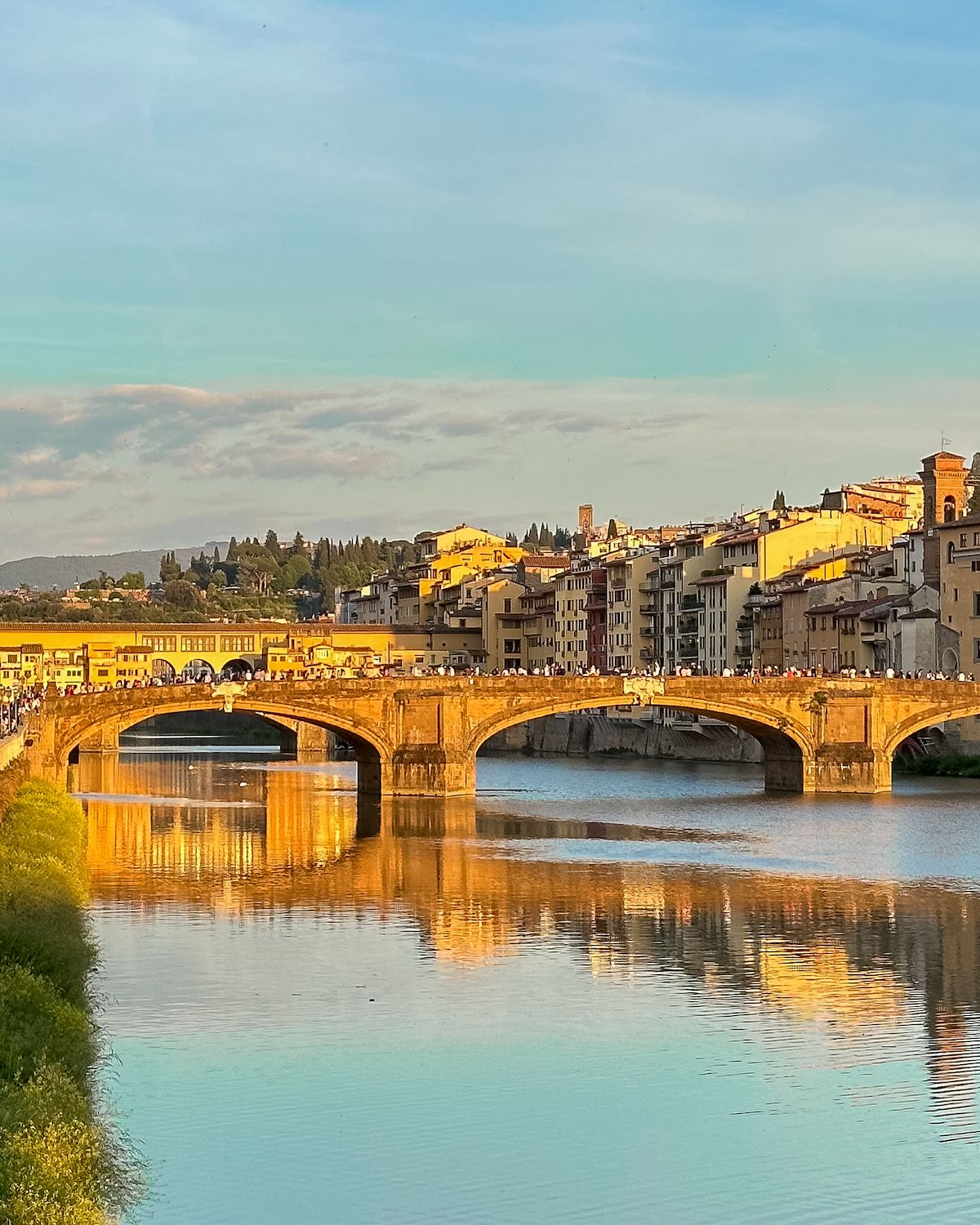 While Ponte Vecchio claims its fame as Florence's most renowned bridge, our favourite bridge for strolling was Ponte Alla Carraia. As the sun dips below the horizon, the buildings and pair of bridges ahead, Ponte Vecchio and Ponte Santa Trinita, emit a warm, golden radiance.
Don't miss the chance to walk across Ponte Vecchio as well. Dating back to Roman times, it's the only bridge on the Arno River that survived WWII.
Order a glass of wine from a wine window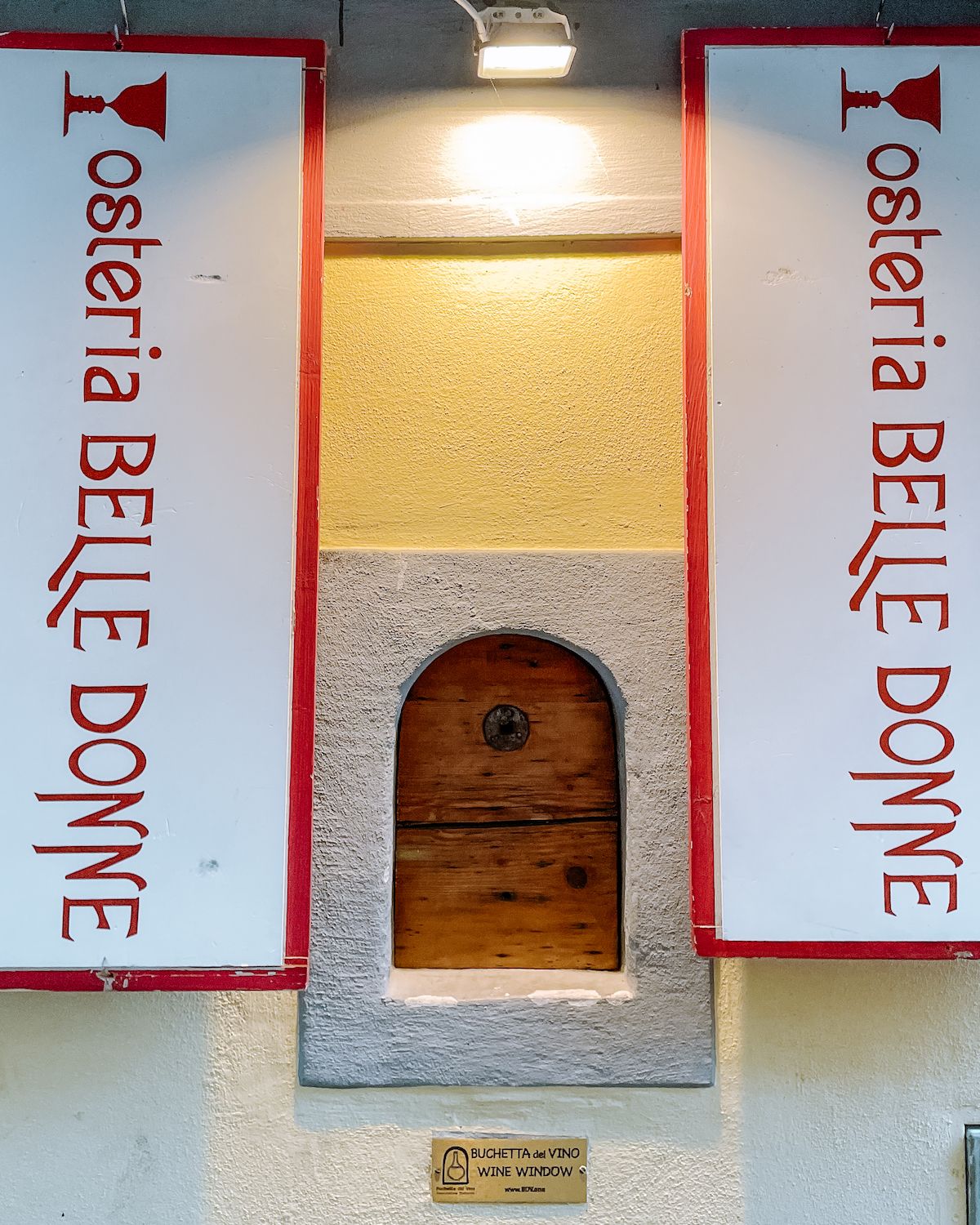 Keep an eye out for Florence's wine windows scattered throughout the city. Dating back to the Renaissance, these windows were set up by Noble families with vineyards on the outskirts of Florence to sell their wine to the public. Centuries later, when the pandemic emerged, they once again swung open, offering a safe way to share wine and connect.
Dine at local hot spot, Il Santo Bevitore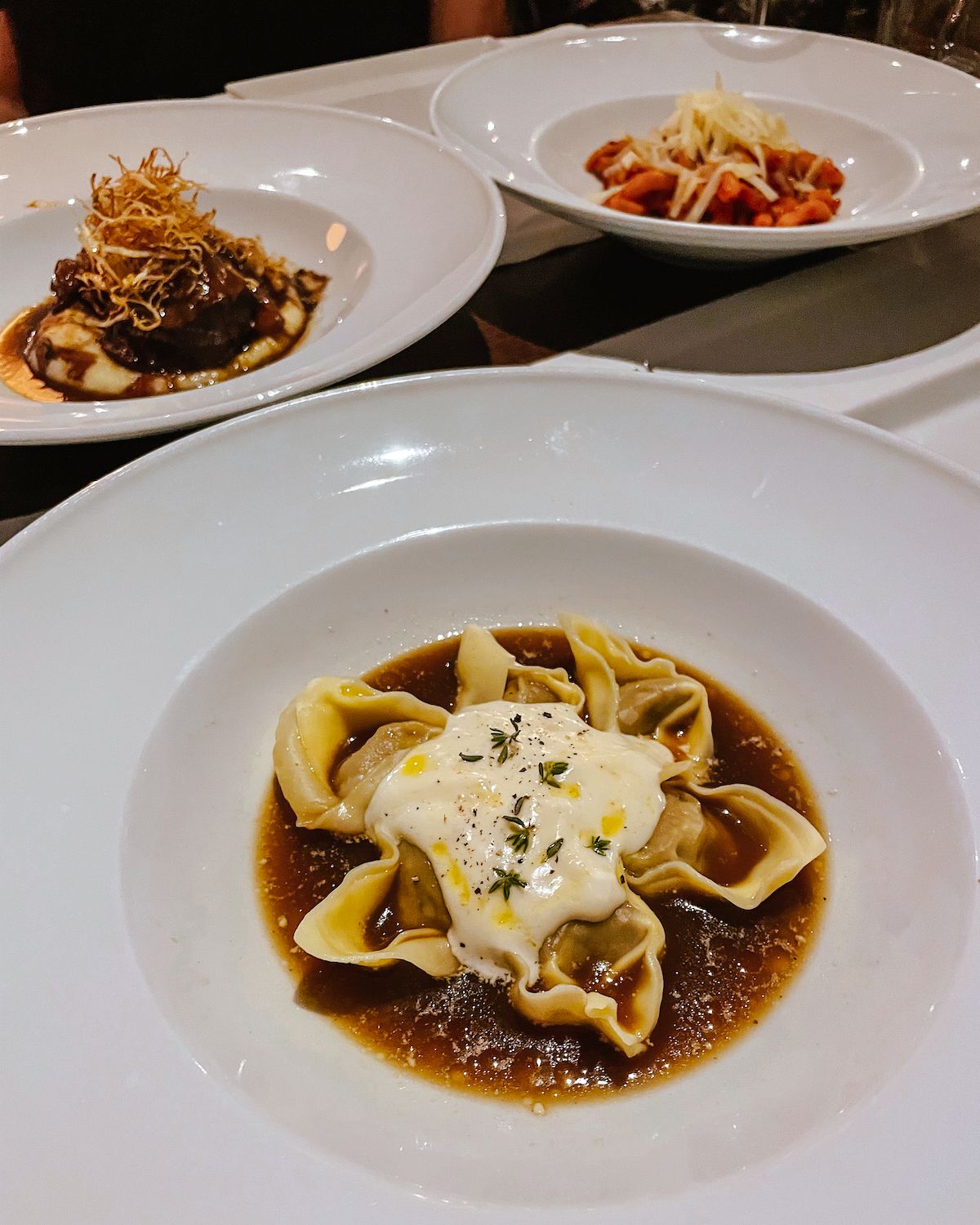 Get ready for an evening in Oltrarno when the neighbourhood comes alive. Begin your night with a satisfying dinner at Il Santo Bevitore, one of the city's hot spots offering seasonal Tuscan classics. With a nod from the Michelin guide, you're in for a great meal. This locals' favourite is fantastic value for the calibre of dishes you get. You have to call to get a reservation.
Keep the night going in Oltrarno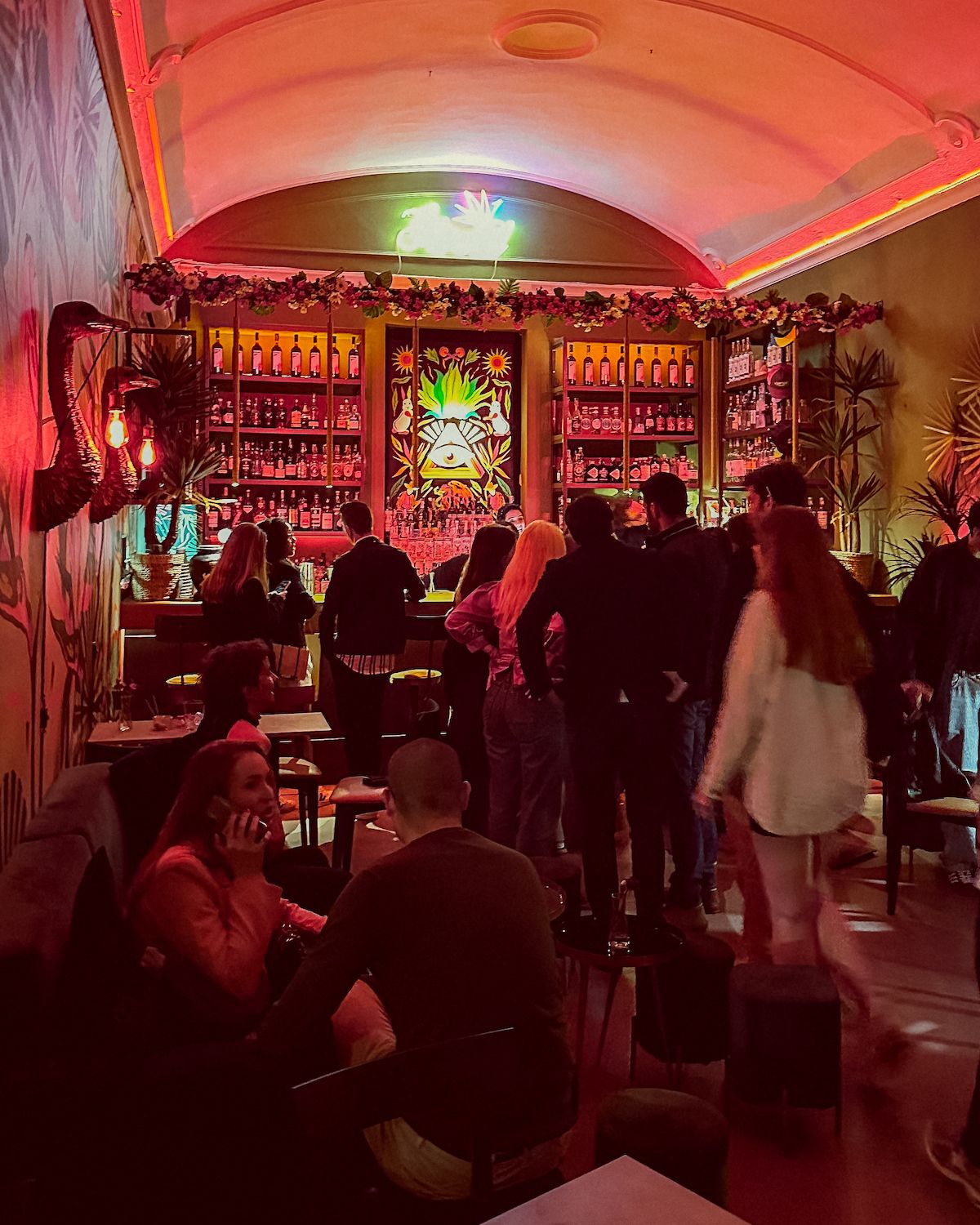 Party with cool locals and in-the-know travellers in the buzzing Oltrarno neighbourhood. Jaunt down Borgo S. Frediano, a dynamic street filled with both alternative and traditional bars. Complete your night with a handcrafted cocktail at Florence's first "secret bar", Rasputin. Reservations are recommended.
Day 3: Day trip to the Chianti Wine Region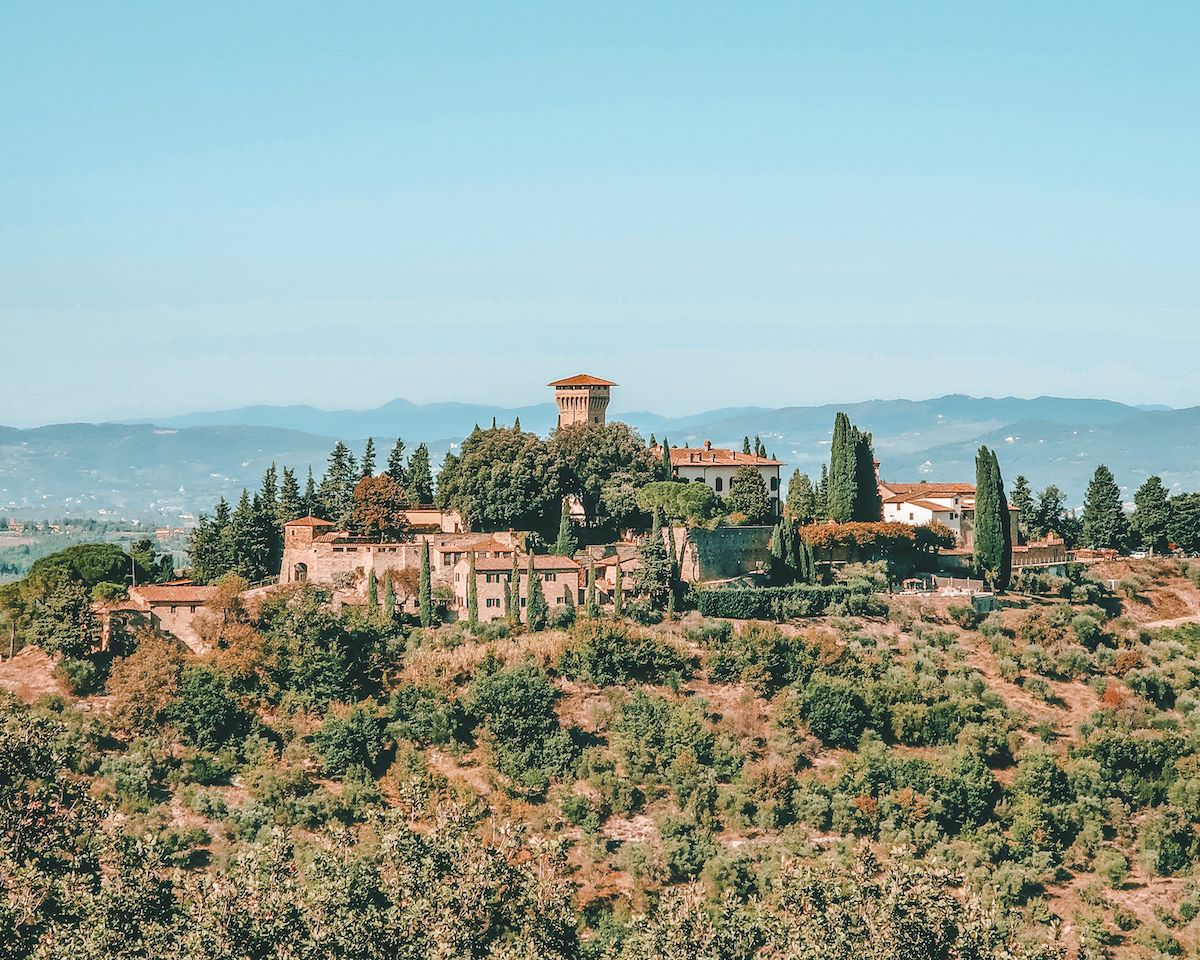 Venture into the Tuscan countryside where rolling hills seems to stretch endlessly with vineyards and charming medieval villages. During your day trip to the Chianti wine region, you'll have the opportunity to visit renowned wineries, taste Sangiovese wines and dine at peaceful restaurants serving Tuscan cuisine.
Based on your budget, we give two options to the explore this wine region located less than an hour away from Florence. We don't recommend renting a car, so you can freely taste wines throughout the day and not have to worry about driving.
Option 1: Hire a private driver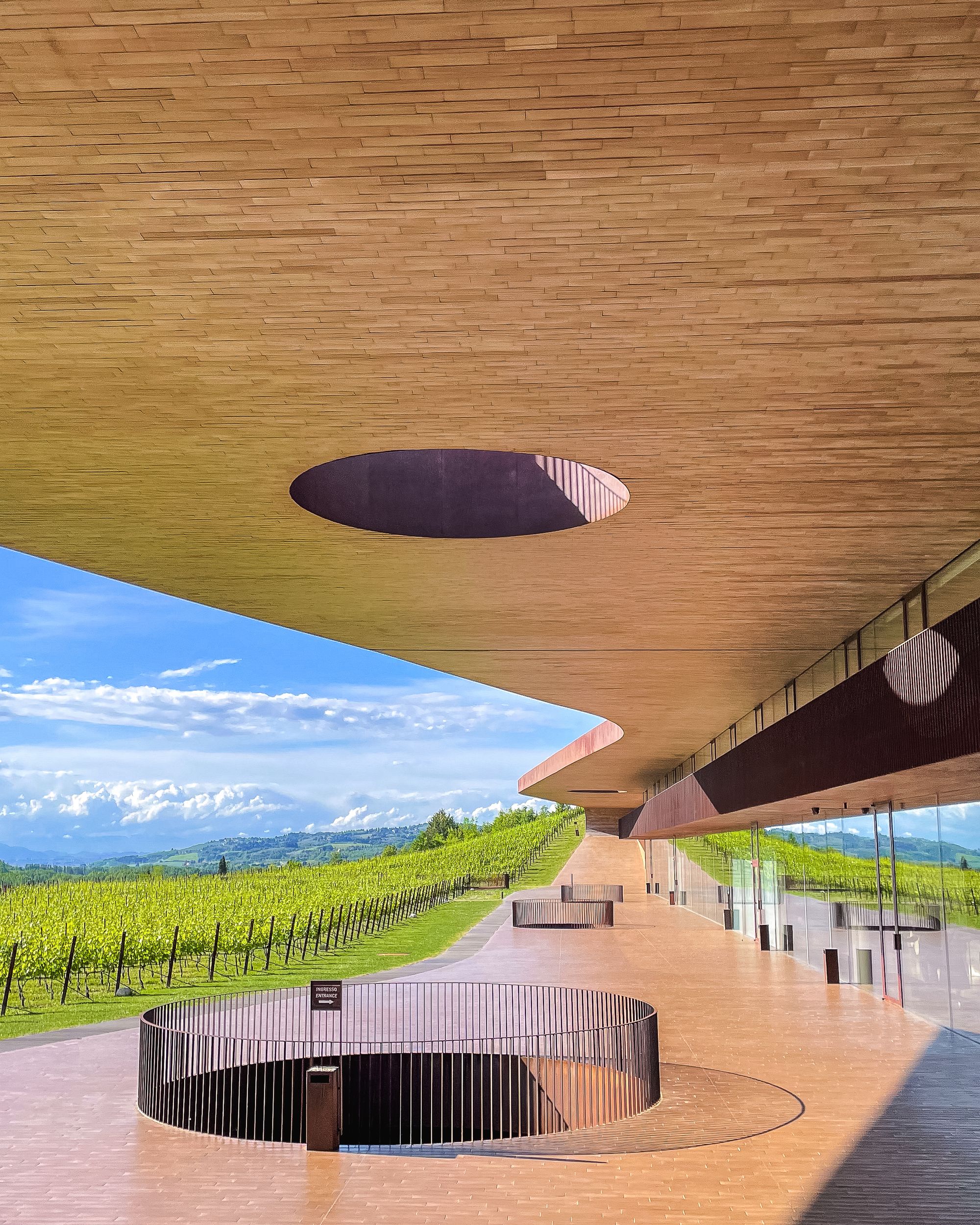 Hiring a private driver is the more expensive route, however you will be able to customize your day trip to your liking.
We recommend comparing rates from sites like
Tripadvisor
to quotes you receive from your hotel and wineries you want to visit (some of them partner with drivers).
Our recommended Chianti itinerary
10:00 AM: book a wine tour at Antinori nel Chianti Classico
You've got to put Antinori nel Chianti Classico right at the top of your list. This place snagged the #1 spot for Best Vineyard in the World in 2022. The winery's futuristic architecture is a sight to see in itself, blending seamlessly into the surroundings. On their wine tour not only will you try top-notch wines, you'll also step into the impressive cellar and learn about the art of winemaking. Book your wine tasting well in advance.
12:00 PM: Enjoy a leisurely lunch at Rinnuchio 1180
Nestled on the rooftop of Antinori nel Chianti Classico Winery, you'll be dining with a view of the sprawling vineyards. Enjoy fresh Tuscan dishes and pair them with your favourite Antinori wine you tried on the tour. Reserve your table far in advance.
2:00 PM: Wander through charming medieval villages
Drive or walk through the picturesque villages of Greve di Chianti, Montefioralle and Panzano, three of the most beautiful in the region.
4:00 PM: Book a wine tour at Castello di Verrazzano
Learn more about the history of the region and Chianti wines at Castello di Verrazzano, a former Etruscan civilization and Roman settlement. It's one of the most informative wine tours we have been on and the surroundings are gorgeous.
Option 2: Take a group tour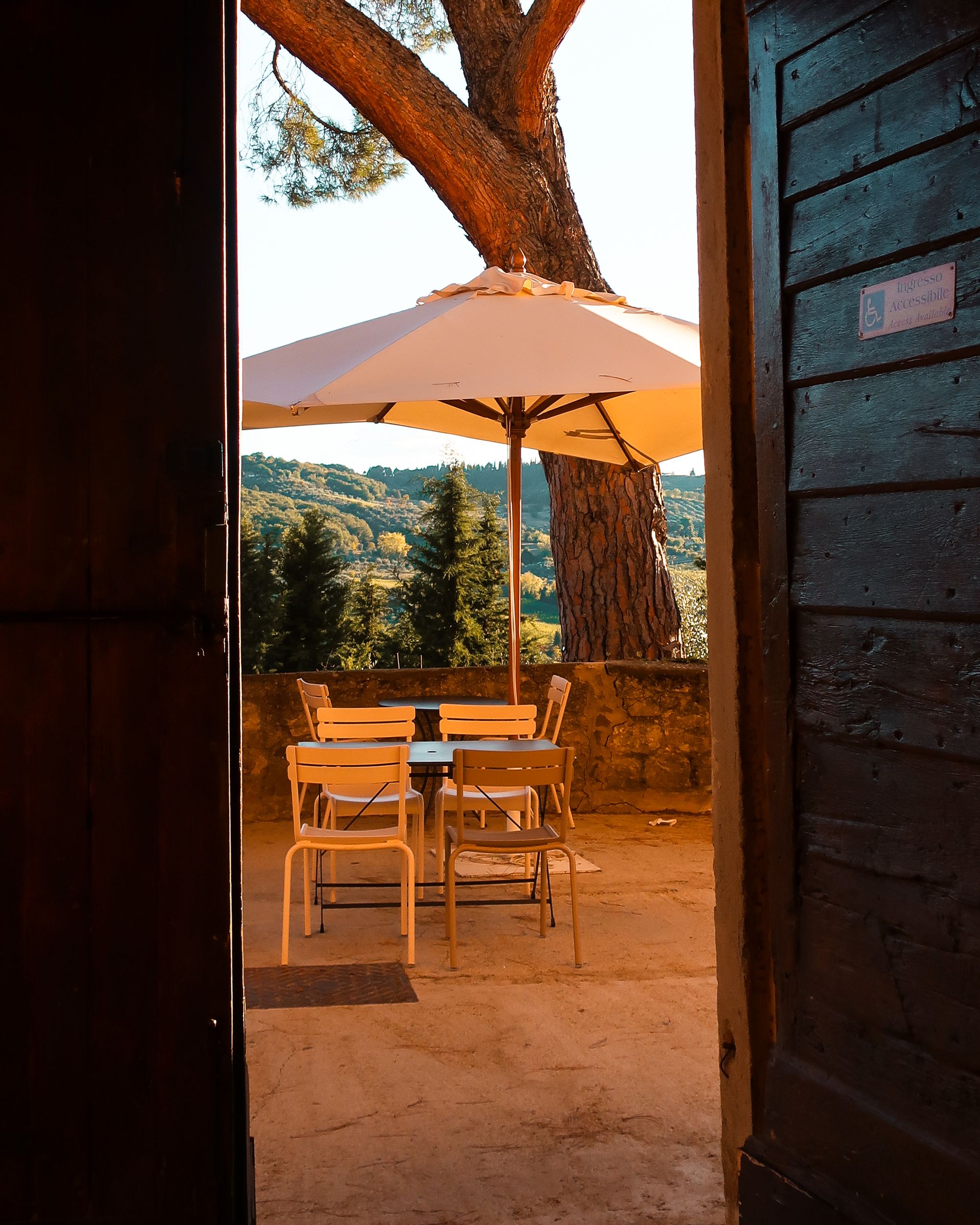 This is the best option if you're on a budget. Not only do you split transportation costs with others, these tours typically cover wine tasting fees. GetYourGuide and Viator both offer group tours to Chianti. We like how most tours have free cancellation up to 24 hours in advance.
Highly-rated Chianti tours through GetYourGuide:
Highly-rated Chianti tours through Viator:
Enjoy your 3 days in Florence and Tuscany!
---
Get started on booking your trip to Tuscany
---
Don't miss our other Italy travel guides:
---
Save and pin this Florence and Tuscany 3 Day itinerary for later: