Taking a day trip to Capri from Naples is easy if you know the following tips and don't go to the wrong ferry terminal like we did!
1. You can buy your tickets for the ferry online
We didn't buy our tickets online since we were visiting in low season, but you can purchase them here to ensure you get a spot. The ferries all get busy as travellers try to get a seat right before departure.  
2. The ticket office and ferry terminal to catch the high speed ferry is located at Molo Beverollo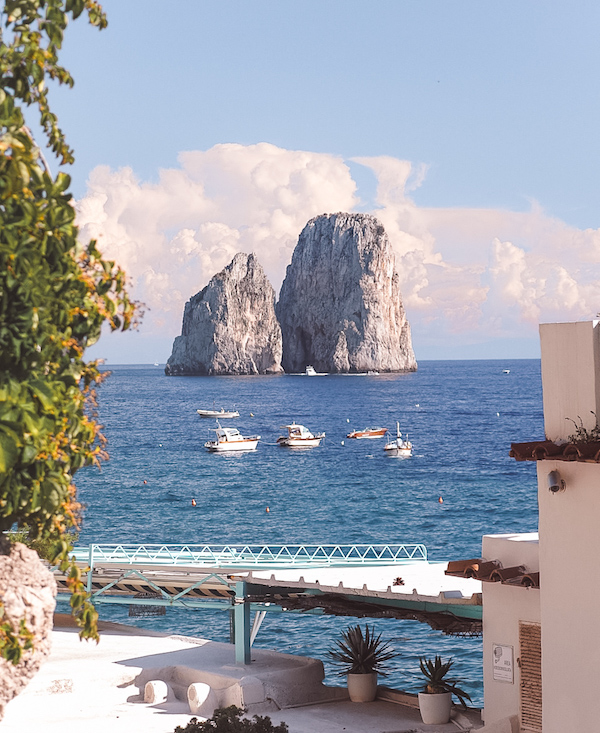 Google Maps led us astray and it took us walking around for 30 minutes and asking around to find the correct ferry terminal.
Molo Beverollo is located here on Google Maps
3. Buy a funicular ticket at the ticket booth on Capri before lining up in the funicular line
Once you arrive on Capri off the boat pier turn right on the street and you'll find the ticket booth to purchase a funicular ticket. You can also purchase your ferry ticket back to Naples here if you didn't already purchase it online. The ticket for the funicular will take you from Marina Grande up to the town of Capri on top of the island where the action is. From there you can walk through the streets and discover the numerous cafes and shops.
Funicular tickets cost 2 Euros one way and you can also buy your tickets online here.
4. Take a scenic walk down to Marina Piccola for free beach access and swimming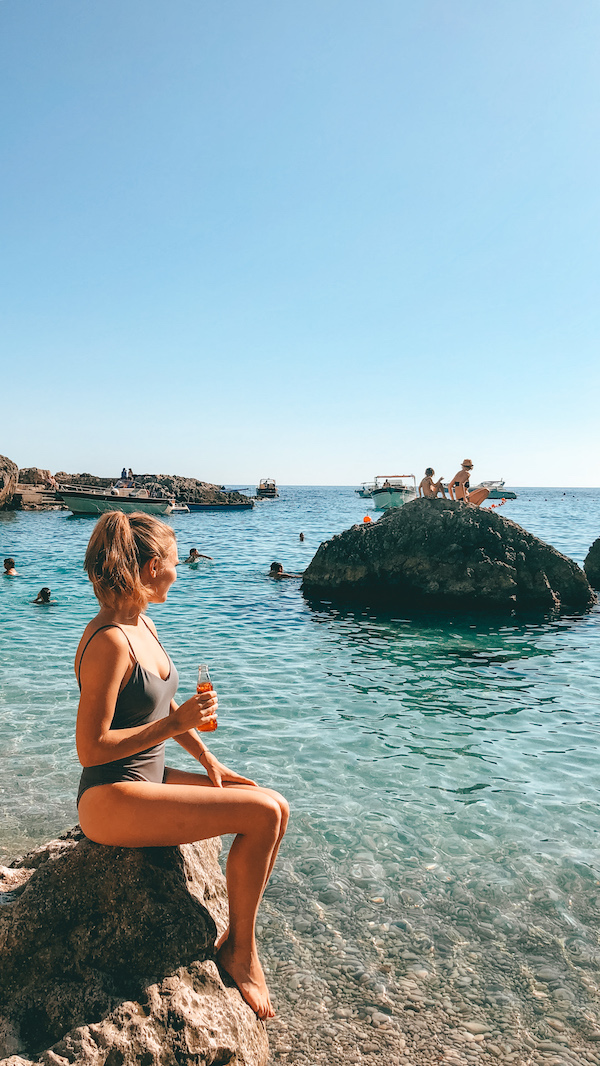 There's a lovely walking path down from the town to Marina Piccola beach. You'll find crystal blue water and free beach access! There are also paid beach areas with umbrellas and chairs and bars if you're looking for more comfort. The beach has small rocks rather than sand.
It is best to pick up picnic items in the town on Via Roma before heading to the beach. We even found pre-made Aperol spritz in a bottle!
See the walking path from Capri to Marina Piccola Beach here on Google Maps.
5. There is a bus that runs from Marina Piccola Beach back to the top of Capri
If you're dreading the walk back up all those stairs, have no fear! The bus was an easy way to get back to the top and runs from the early morning to late evening for 2 Euros one way. From there you can take the funicular back down to the port town to catch your ferry back to Naples.
Enjoy your day!
Check Out Our Video Of Capri!