Camogli is one of the Italian Riviera's best-kept secrets. The seaside village is a hot spot for Italians who vacation there for summer. The best part is that it's often overlooked by internationals who visit famous coastal villages nearby, like Portofino and Cinque Terre. This keeps Camogli more down-to-earth and rooted in local culture.
We expected to just chill at our hotel by the beach, but once we walked into Camogli, the charming village swept us off our feet.
We list 7 fun things to do in Camogli Italy, from the best place to walk during golden hour to the best beachfront restaurant for sundown.
Outline: What to do in Camogli, Italy
Disclosure: Some of the links below are affiliate links, meaning at no additional cost to you, we will earn a commission if you click through and make a purchase. We only recommend products or services we have used or that we believe will add value to our readers. Thank you for supporting us!
Best time to visit Camogli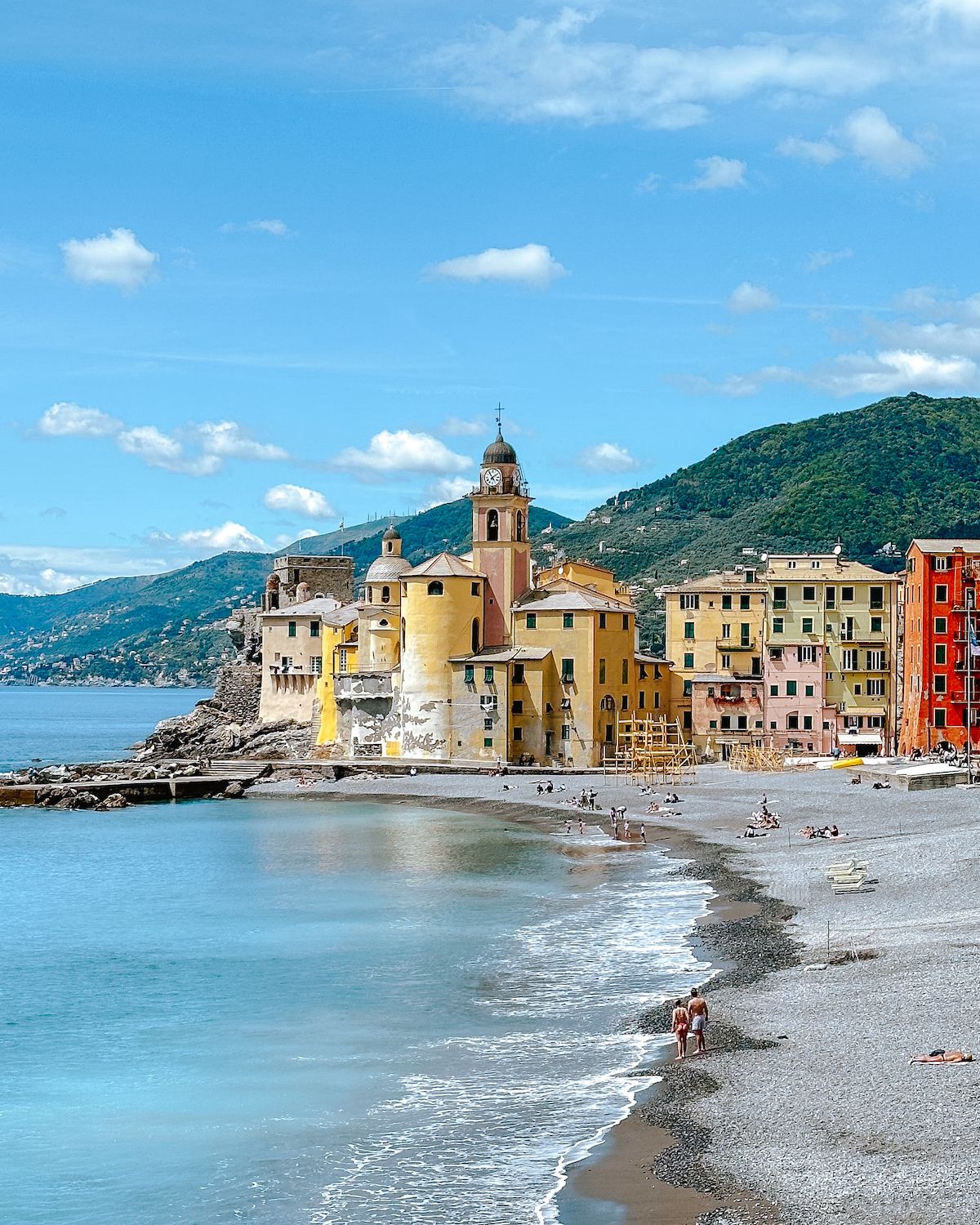 The best time to visit Camogli is during its warmest months of May-October. Some of these warmer months have benefits over the others:
For quieter beaches and to save on hotel prices, visit during May or October
For the least chance of rainfall, travel between June-August
For the warmest seawater temperature, travel in July or August, but be prepared for crowded beaches.
Avoid traveling during Italian holidays since the beaches will be packed - Republic Day (June 2) and Assumption Day (August 15).
Camogli also holds busy festivals you may want to avoid to save on hotel prices: La Sagra del Pesce (second Sunday of May) and Festa della Stella Maris (first Sunday of August).
Take note that in May or October, some hotel amenities may not be open. For example, a couple of restaurants at our hotel, Hotel Cenobio Dei Dogi, didn't open up until late May/June.
Is Camogli worth visiting?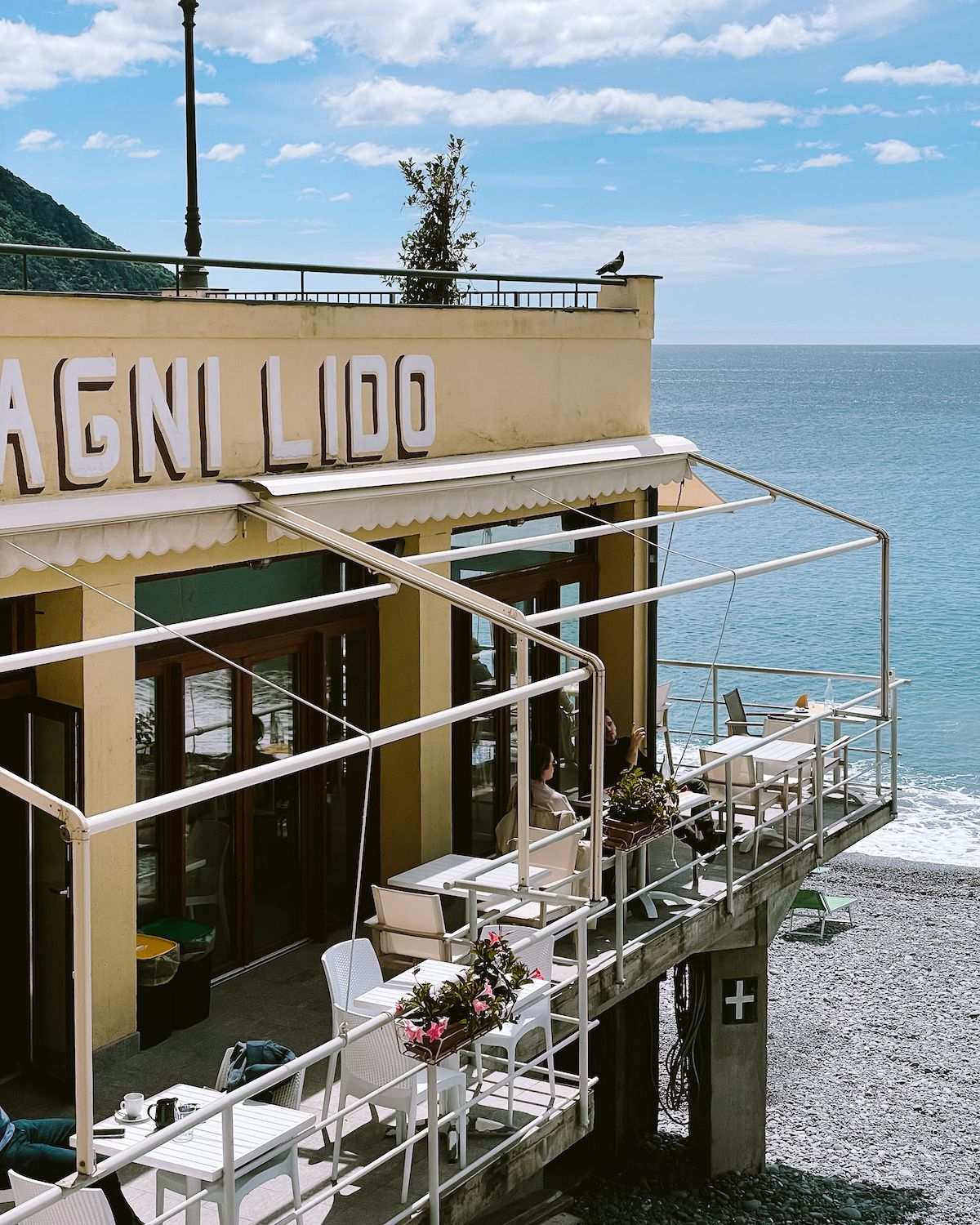 With so many beautiful places along the Italian Riviera, like Portofino and Cinque Terre, you may be wondering if Camogli is worth visiting. We say 100x yes!
Camogli not only offers a more budget-friendly option compared to its internationally-renowned neighbours, it also provides a genuine immersion into local life, where you'll actually see Italians living and vacationing.
When comparing Camogli to Portofino, a local bartender in Camogli said it best - "Portofino is a brand, not a village." We loved Portofino for its own reasons, but what we loved about Camogli was that it didn't feel overly tailored to international tourists. So, if you're looking for an Italian experience that's more down-to-earth and rooted in local culture, Camogli should definitely be on your list.
Where to stay in Camogli, Italy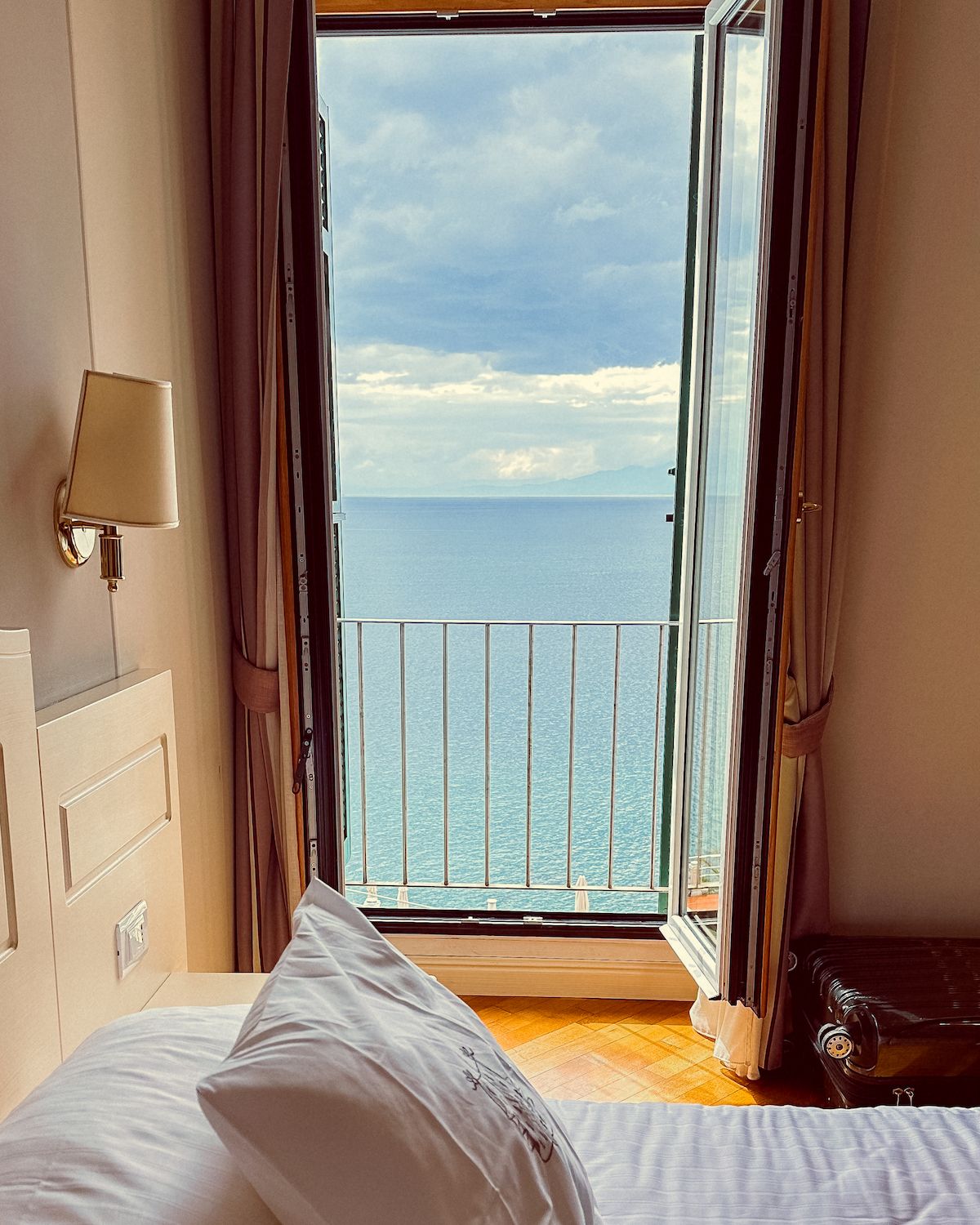 We stayed at
Hotel Cenobio Dei Dogi
, the best beach hotel in Camogli. In 2022 it was named one of the 24 Best Beachfront Hotels in Europe by Conde Nast.
Not only does it have a fantastic outdoor swimming pool with views overlooking the sea and village, it has its very own private beach.
It's also a great value considering its location and amenities - we paid 269 € per night for a sea-facing room in May. We loved playing Scrabble and sipping tea outside at the terrace cafe and watching the sea change colours from our room.
🛏️ Browse more stays in Camogli
7 Fun Things to Do in Camogli, Italy
1. Have an aperitivo overlooking the sea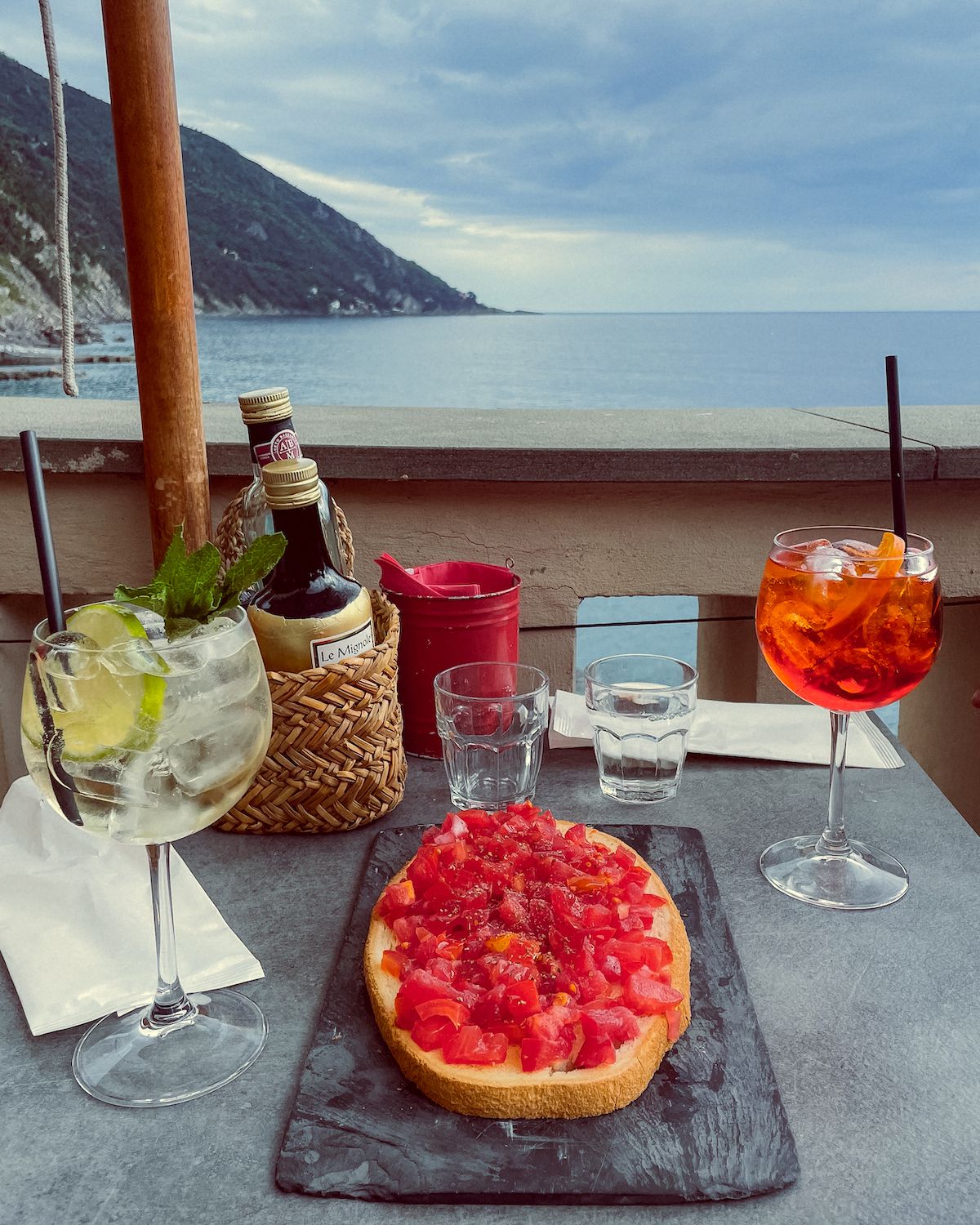 Walk along Via Giuseppe Garibaldi, the pedestrian street that takes you along the beachfront. Along this strip, you'll find plenty of restaurants and bars that are perfect for an aperitivo overlooking the sea. We ordered spritzes and bruschetta from Barracuda and enjoyed golden hour.
✓ Top tip: go around 5pm to snag a good table along the railing overlooking the sea
2. Soak up the Mediterranean sun at the beach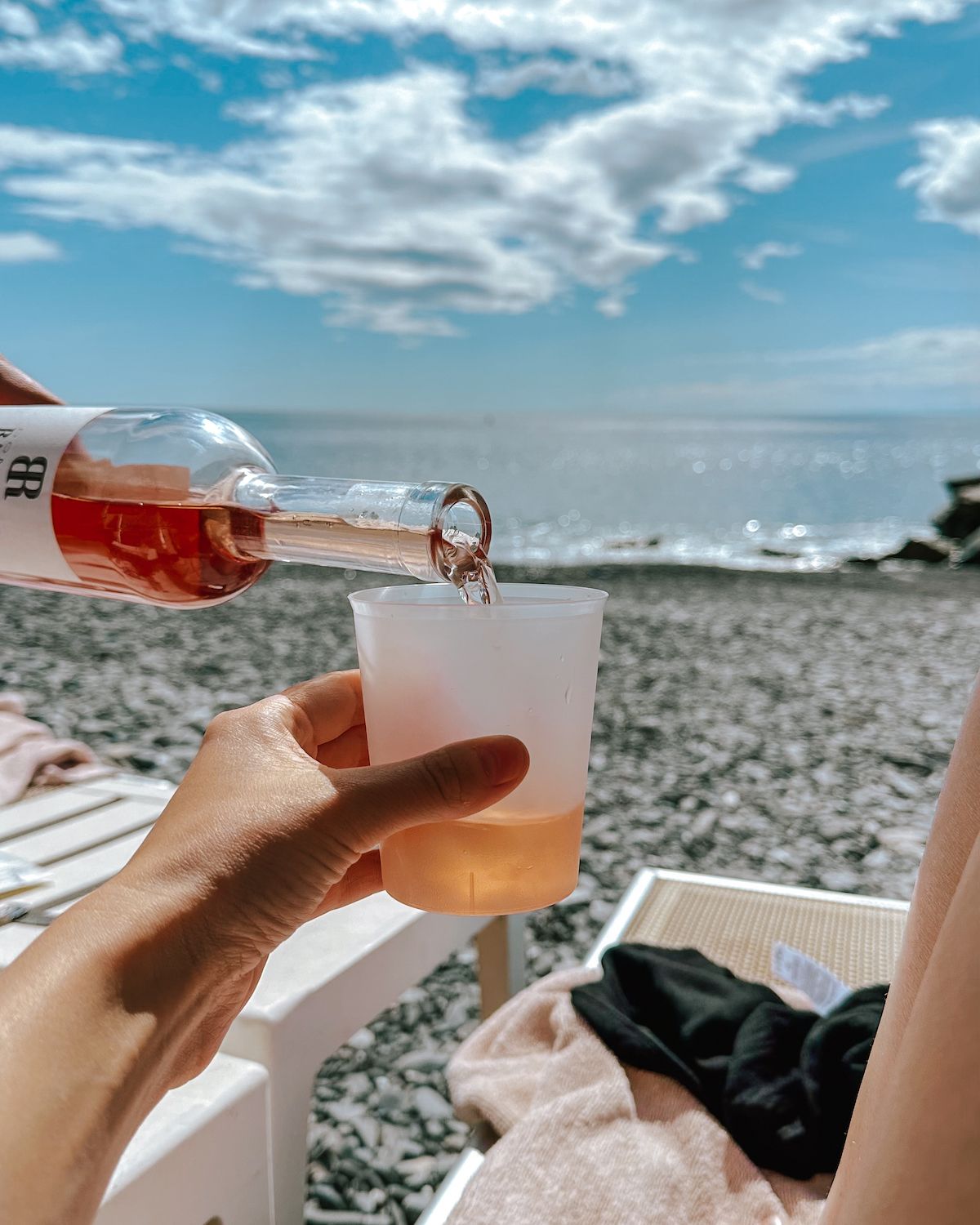 Relax and soak in the beauty of the Italian Riviera on Camogli's beaches. It's one of the best free things to do in Camogli if you bring a beach blanket and forgo renting beach chairs/umbrellas. The pebbled beaches are a favourite with locals since they are not overrun with international tourists. Have a picnic or order some fresh seafood at a beachfront joint while soaking up the Mediterranean sun. We ate focaccia and shared a bottle of rosé.
If you stay at
Hotel Cenobio Dei Dogi
, a bonus is that you have access to their private beach that includes lounge chairs/umbrellas.
3. Try Revello's famous cheese focaccia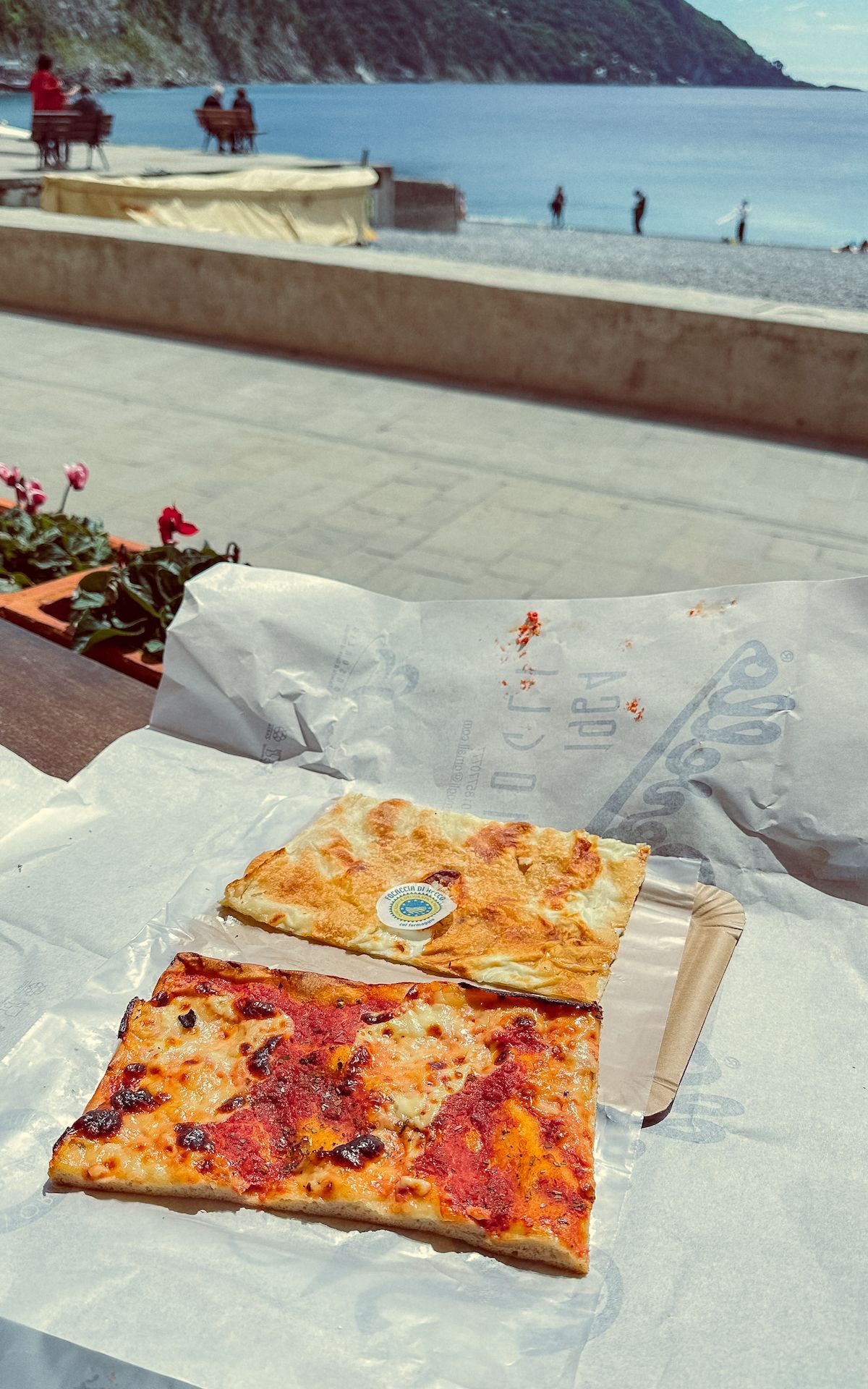 Focaccia is a tasty piece of Ligurian history. It goes all the way back to ancient Rome when it was a staple for soldiers. Today you'll see locals eating this pillowy bread with almost every meal.
It has become an art form, with one focacceria in particular putting Camogli on the map. Revello Focacceria was the first authentic focacceria and pastry shop on the Italian Riviera and they have perfected their recipes throughout generations. They are famous for their cheese foccacia called Focaccia di Recco. The bread is crisp on the outside, fluffy on the inside and packed with flavour from local ingredients like olive oil, fresh herbs, cheese and vegetables, depending on the type.
You don't want to miss trying anything they have come fresh out of the oven! Our favourites were the Focaccia con Cipolle and Pizza Revello. Buy an extra piece, you won't regret it!
4. Drink cocktails with edgy locals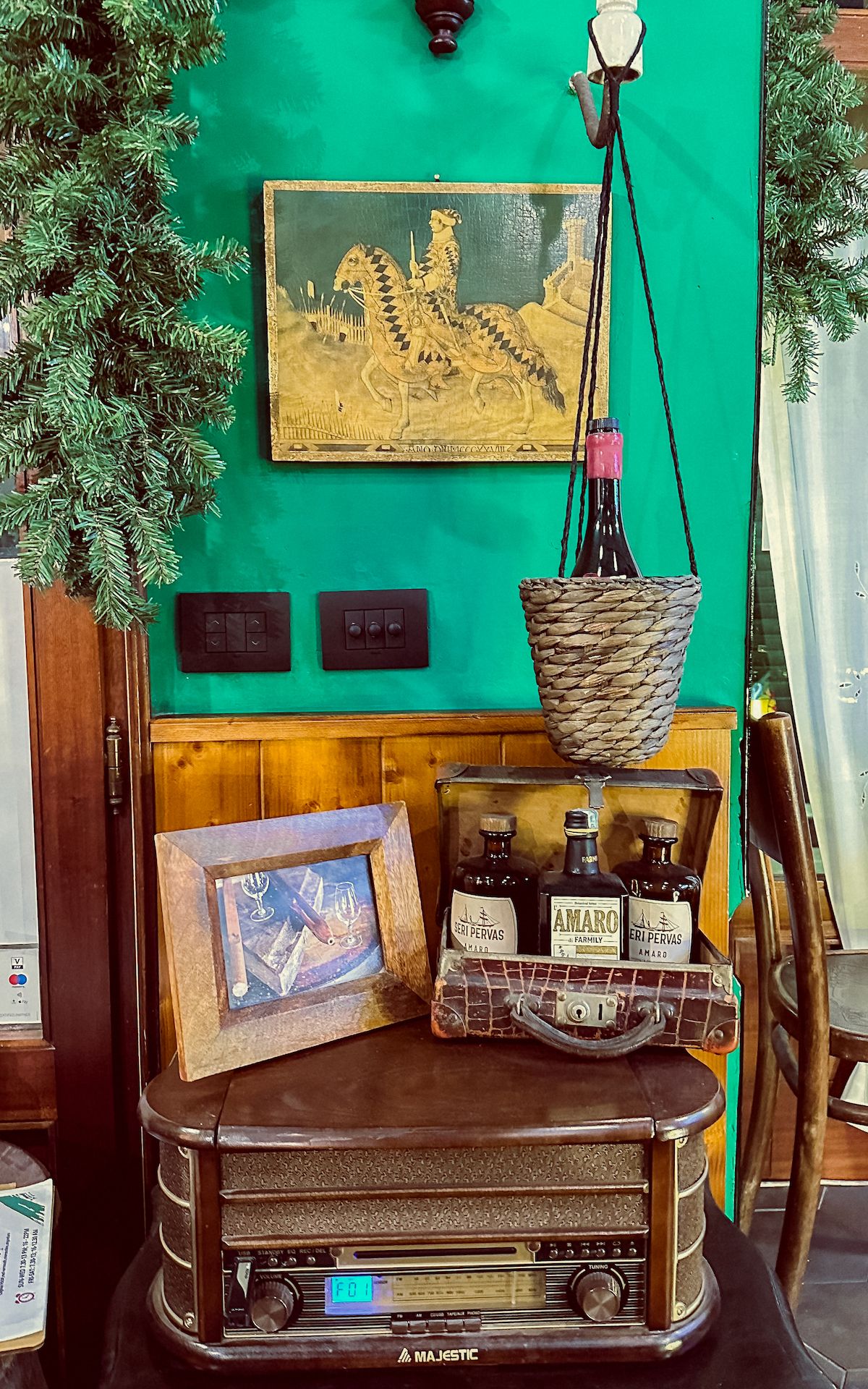 We were surprised to find edgy bars serving well-crafted cocktails in Camogli. There are two spots worth checking out that have a cool local vibe. Bar hopping to these two spots is one of the best things to do in Camogli at night.
Hook is located just off of Camogli Port and has outdoor seating overlooking the harbour. Sit under the sundial of the nautical-themed bar and order a Mai Thai or Singapore Sling served in a chilled glass.
The Living Room is located off-the-beaten-path one block up from the beachside pedestrian street. Its eclectic decor, alternative music and custom-crafted cocktails make it a hidden gem in Camogli. The passionate bartender let us try one of his new creations that incorporated a house made Palo Santo-infused rum. It was excellent! We sat in the carved-out clawfoot bathtub and had to try another.
5. Enjoy a romantic seaside dinner at Izoa Ristorante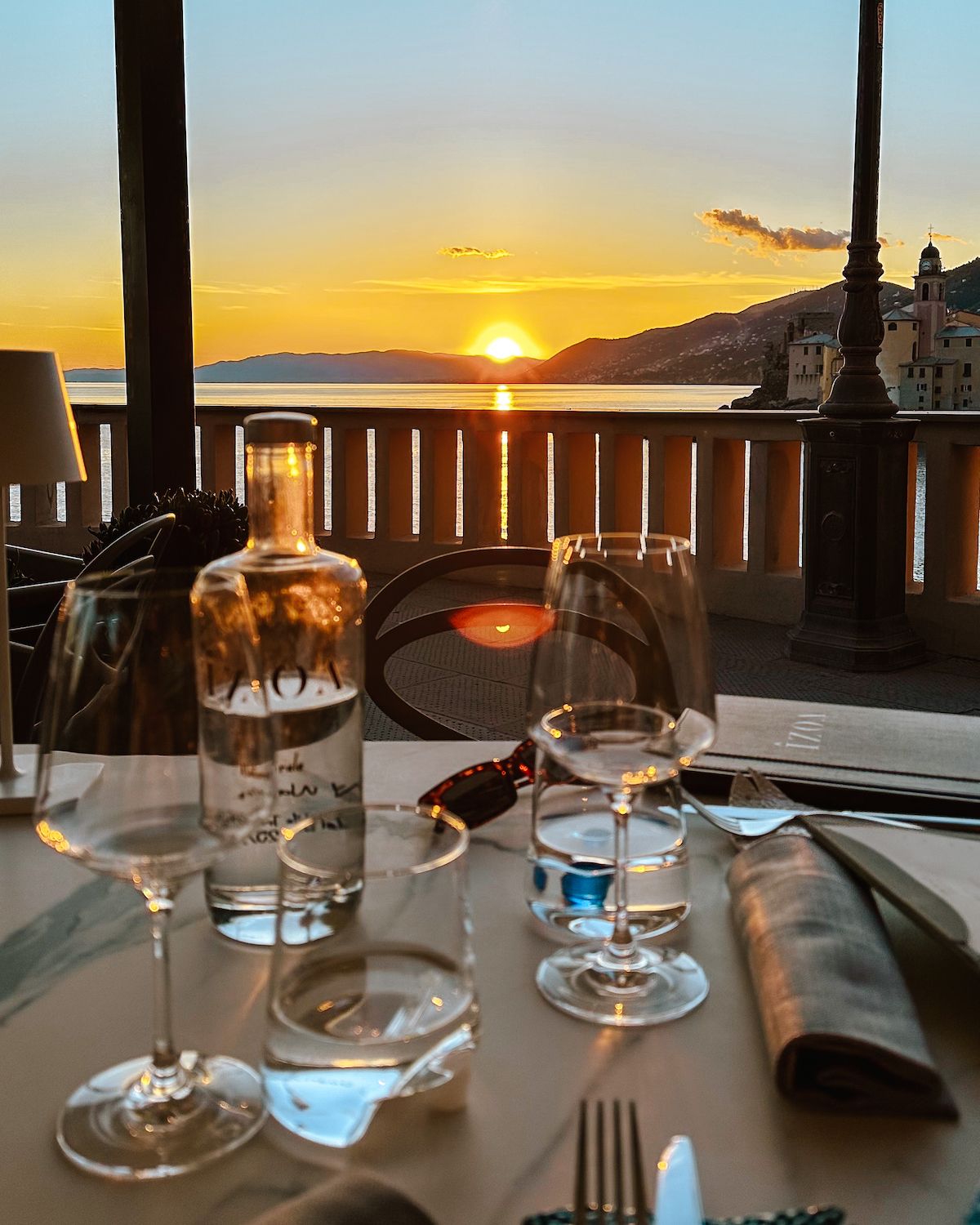 Izoa Ristorante is one of the best restaurants in Camogli for both the view and food. The elegant restaurant serves fresh seafood dishes and has sunset views overlooking the Mediterranean Sea. It's the idyllic spot for a romantic dinner. Call to reserve a table and request to sit outside.
6. Walk down the beachfront at golden hour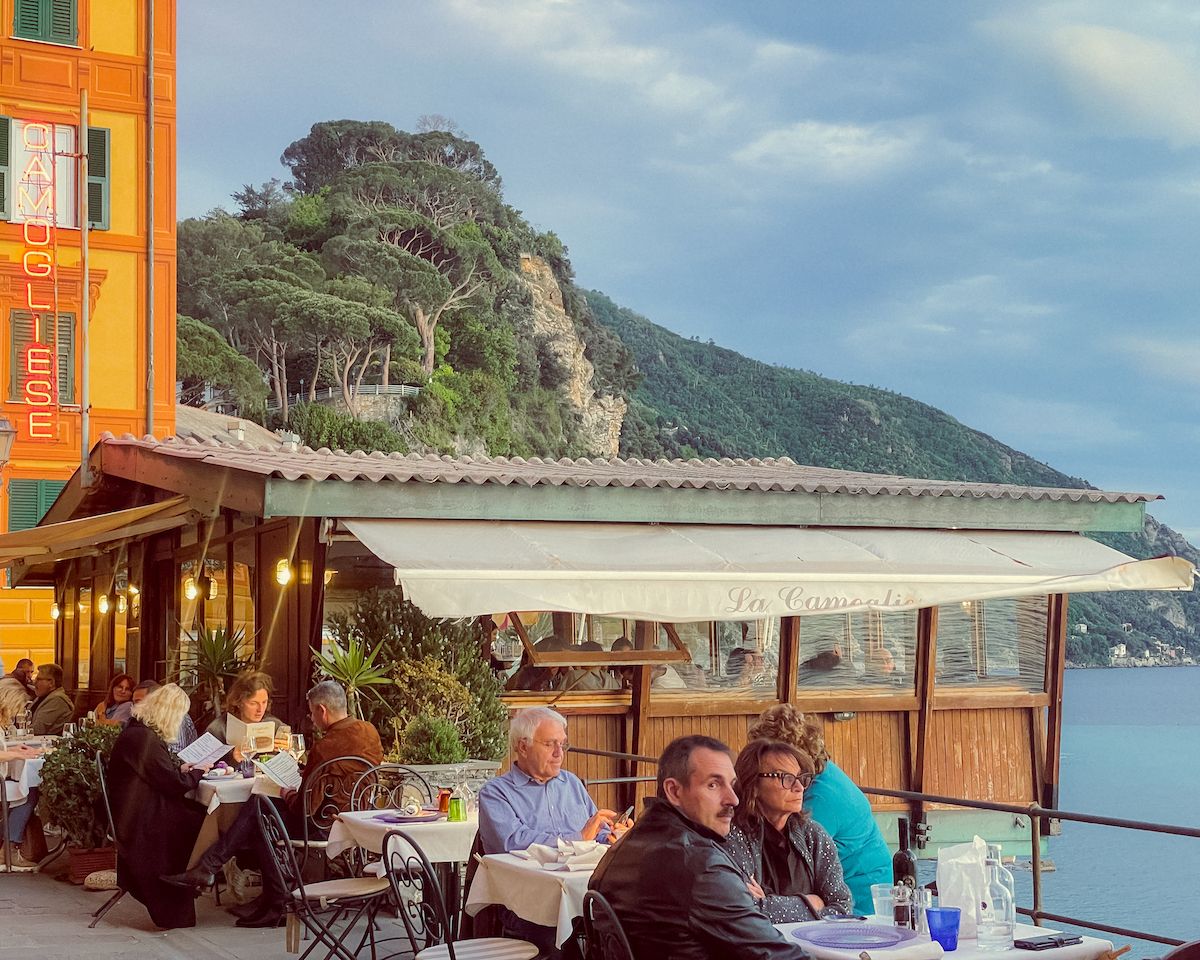 Make sure you take a stroll down pedestrian street, Via Giuseppe Garibaldi, at golden hour when the sun bathes the pastel-coloured buildings in a warm light. This is when the street comes alive with visitors enjoying aperitivos at sidewalk tables along the sea. The setting is magical!
7. Explore Camogli with a local guide
Check out
GetYourGuide
for local tours around Camogli, like a
tour to San Fruttuoso
, a hidden cove with a 10th-century abbey and beach that's only accessible by foot or by boat.
How to get to Camogli, Italy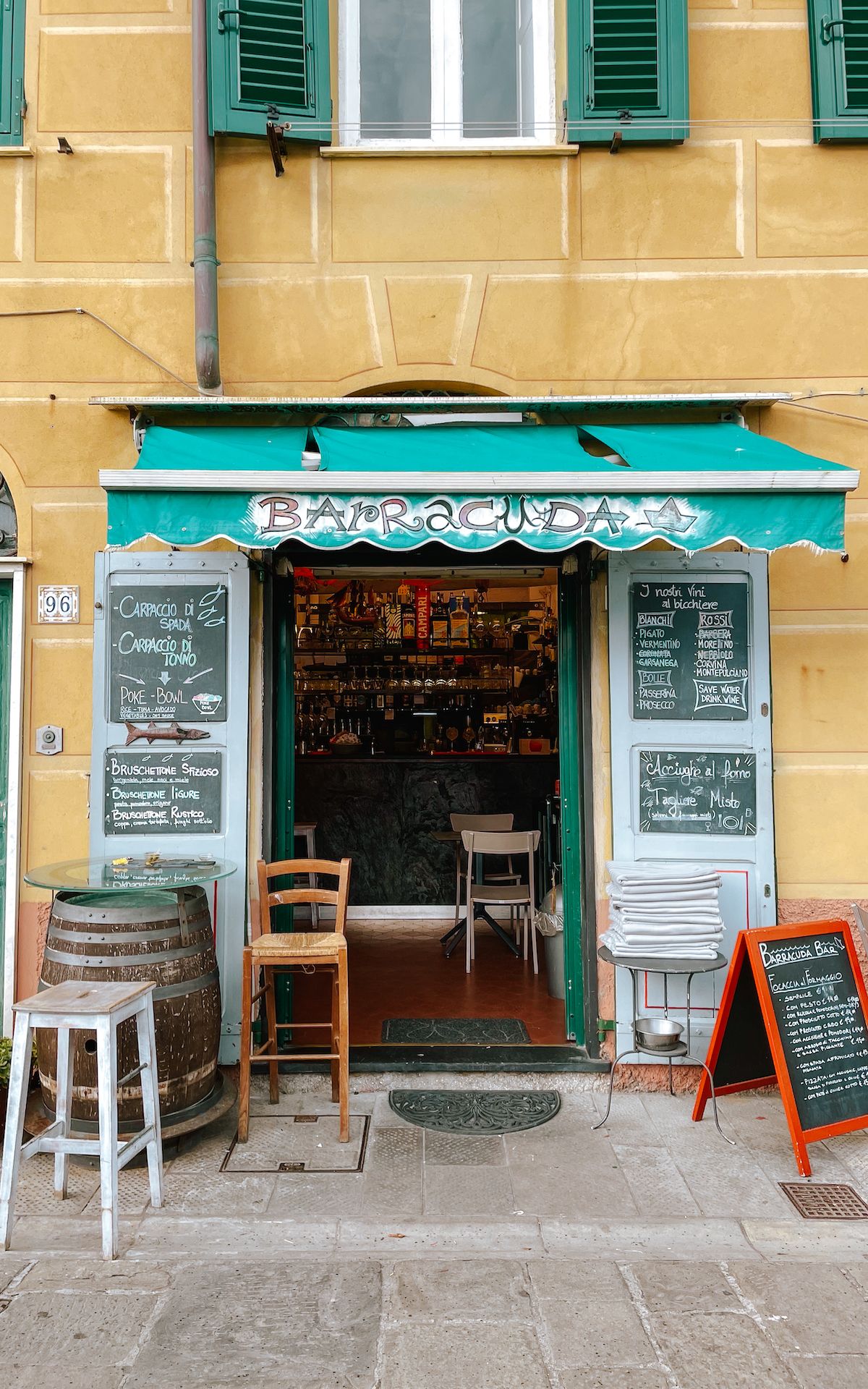 By train
Located on the Ligurian coast, Camogli can be easily visited by train from major cities in Italy. The train station is only a 3-minute walk from the beach.
By car
Travel to Camogli at your own pace by driving. This area isn't crazy to drive in like other Italian cities. If Camogli is your first stop in Italy, the quickest way to get there is by taking a flight to Genoa and then driving 30 minutes to reach the seaside village.
🚗
Compare car rental rates
---
The Italian Riviera is a great road trip to combine with Tuscany. Camogli is only a 2-hour drive away from Pisa and a 2.5-hour drive away from Florence.
Add Portofino as a day trip to Camogli. See our list of fun things to do in Portofino.
Combine Camogli with a trip to France in our 12 Day Italy and France itinerary.
---
Get started on booking your trip to Camogli
---
Don't miss our other Italy travel guides:
---
Save and pin these fun things to do in Camogli Italy for later: