Stunning diverse landscapes cover Chile all the way from the North to the South. Our itinerary will take you through four regions: the wild south of Patagonia on the five day W-Trek in Torres Del Paine National Park, the bohemian port city of Valparaiso, the Elqui region where mountains are covered in cacti and Pisco is produced, and lastly to the Atacama Desert considered one of the best places for star gazing in the world.
We recommend at least 18 days of exploration to have adequate time in each of the four major regions and to account for travel days.
Day 1: Travel Day/Santiago Airport
We stayed in Santiago for two nights but were underwhelmed by the capital city and recommend saving days for other exciting parts of Chile. Once you arrive in Chile get a good nights rest in a hotel close to the airport to prepare for your trip to Patagonia the next day.
Day 2: Puerto Natales - Preparation Day for 5-Day W Trek in Patagonia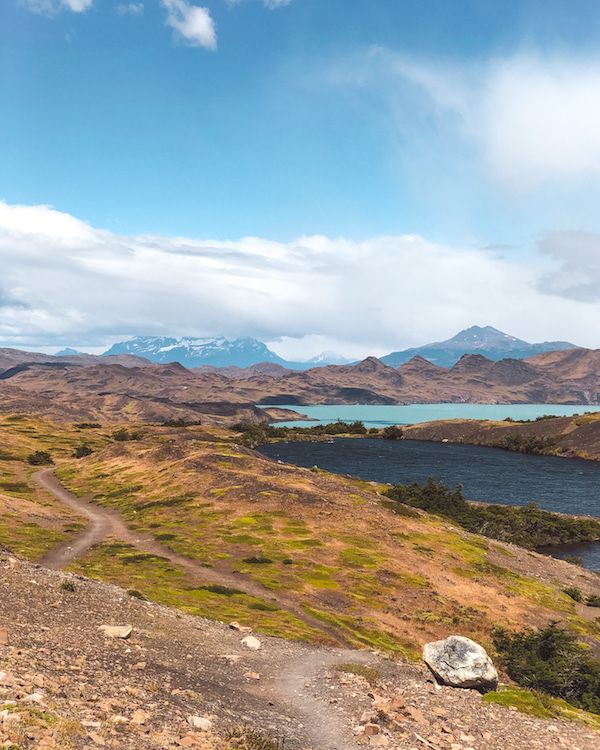 Puerto Natales is the main hub and closest city to Torres Del Paine and is just a one and a half hour drive away from the park entrance. We loved the cute port city and were surprised by the variety of quirky restaurants, bars and cafes in the area.  If you can, we would recommend staying two nights in Puerto Natales to ease in, enjoy the town, and not feel rushed gathering all of your supplies for your trek. However, it is definitely doable in one day if you take an early flight. Our flight left at 11am from Santiago and we had no problem preparing everything for our trek the next day.
You will need to purchase your bus tickets and any hiking snacks/food the day before you leave as well as pick up your camping equipment if you're renting anything such as a tent, sleeping bags etc.
Accommodation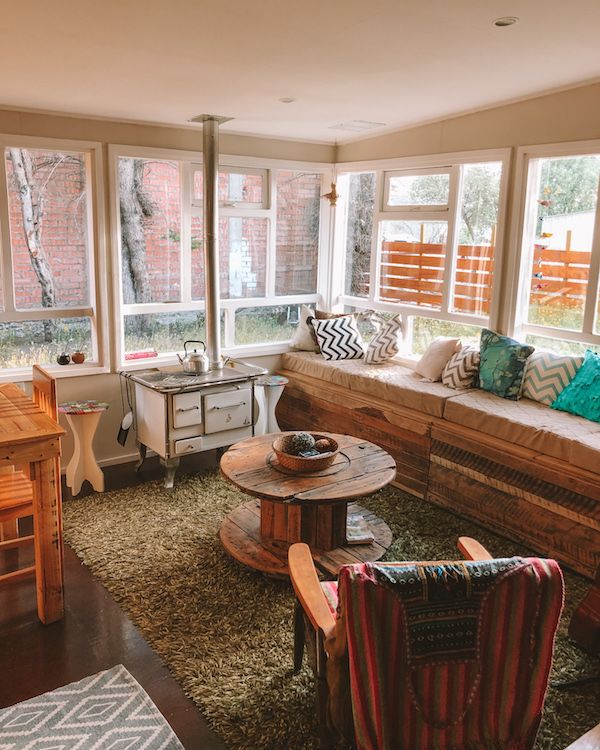 We stayed at Treehouse Hostel, a rustic and well designed guesthouse that offers shared and private accommodation. The bonus is that you can keep your extra stuff you don't want to take hiking with you in their free big wooden lockers. All you just need is your own lock. They had no issue with us leaving our stuff there for five days! The hostel was very quiet and they set up breakfast early for those catching the 7am bus to Torres Del Paine National Park. We stayed in a private room with private bathroom and it was spacious and comfortable.
Food & Drinks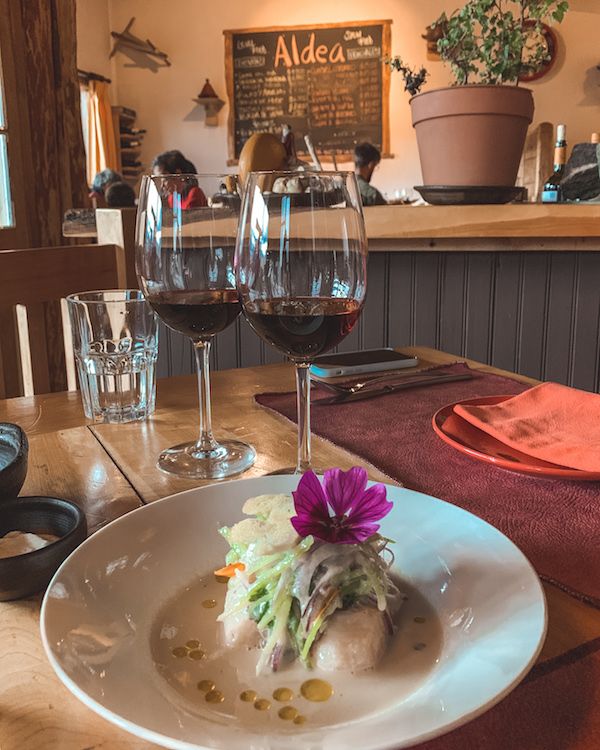 We ate lunch at Cafe Artimana, which offers hearty Chilean cuisine and is currently the number one rated restaurant on TripAdvisor in Puerto Natales. I ordered the homemade vegetable gnocchi and Ari the salmon salad. Both did not disappoint. The environment was warm with a cozy artistic decor and great music.  
For dinner we ate at Aldea, which also has stellar reviews on TripAdvisor. It was a tad on the pricey side, but the english service and high quality dishes were worth it. We ordered the ceviche and lamb with a glass of red Chilean wine.
Day 3-6: Patagonia W Trek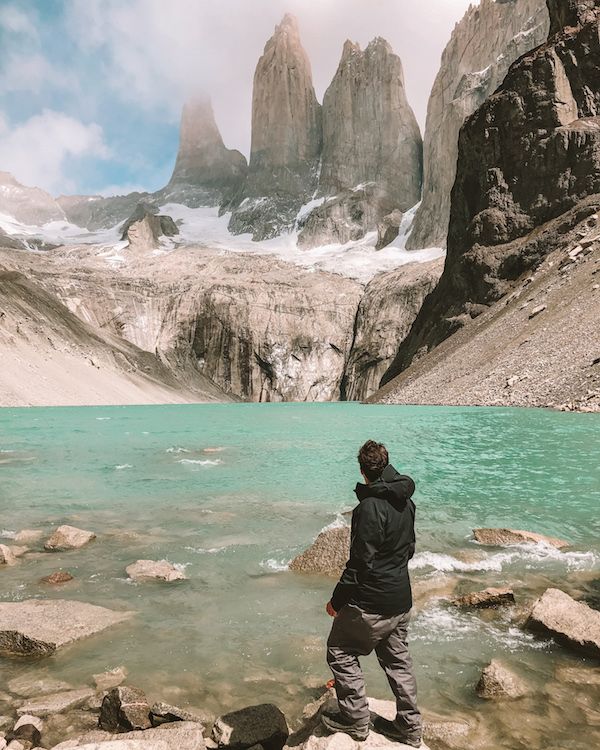 The next five days will be spent hiking in the beautiful and rugged Torres Del Paine. The hike can be done by bringing your own tent, renting a tent at each camp, or by staying in lodges along the way. All three methods require bookings far in advance.
Make sure to read our guide: W Trek Patagonia: 17 Top Tips & Things You Should Know
Day 7: Puerto Natales - Rest Day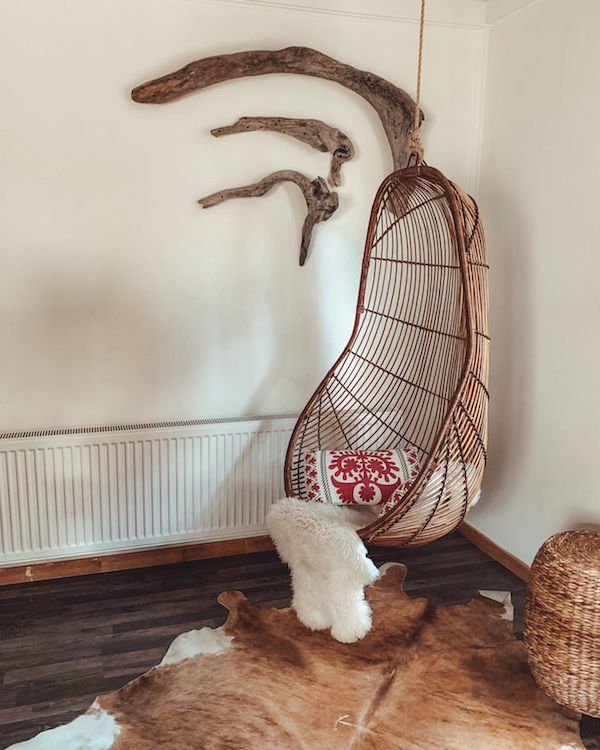 After five days of trekking we were ecstatic to stay in a fabulous spacious bungalow at Toore Patagonia. We were too tired to go out for dinner so we picked up a delicious wood-oven fire pizza at La Guanaca to have back at our bungalow for a relaxing movie night. A great way to celebrate finishing your trek!
Day 8, 9, 10: Valparaiso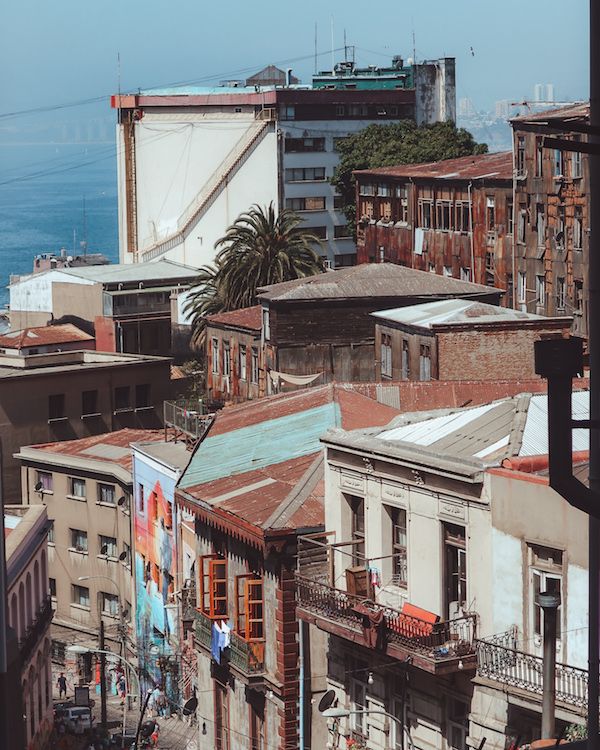 You don't want to miss seeing the less travelled city of Valparaiso. The bohemian city was a thriving port and "Jewel of the Pacific" in the late 19th century until a massive earthquake struck in 1906 and the Panama Canal was completed in 1914. Wealthy families then abandoned the city and it underwent 100 years of decline.
Valparaiso became the Berlin of Chile attracting artists, creatives, writers, and poets. It's filled with street art, contemporary art galleries, cobbled streets, fascinating architecture and quirky hillside cafes and bars.
Located an hour west of Santiago, it is an easy drive from the Santiago airport. Renting cars in Chile is easy and the roads are great to drive on.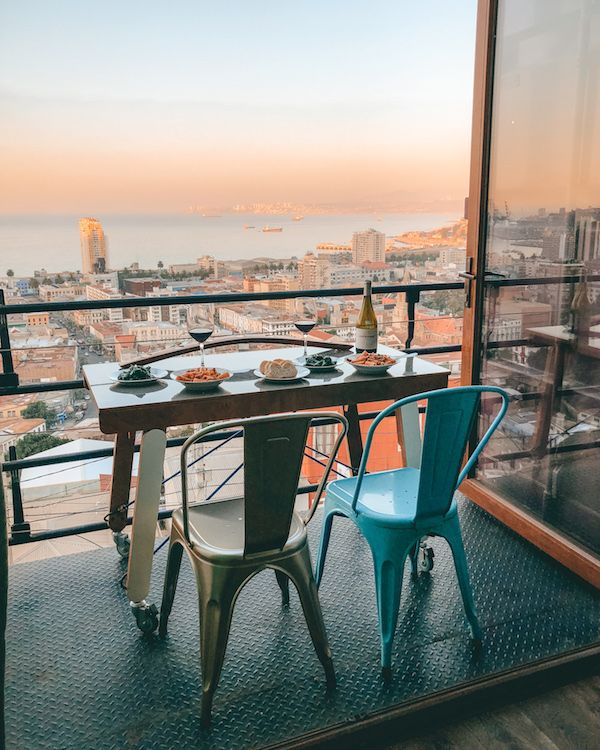 We stayed at the trendy Winebox hotel, which is completely made out of shipping containers and has an amazing view of the city. We booked the upper-floor premium room, which was modern and funky with a full kitchen. Breakfast was included and there was a good spread with banana smoothies and avocado toast. We enjoyed sitting in chairs made out of an old free-standing bathtub for breakfast and drinking wine with the owner up on the rooftop patio in the evening. The hotel doesn't accept check in past 10 PM, so plan your flight accordingly!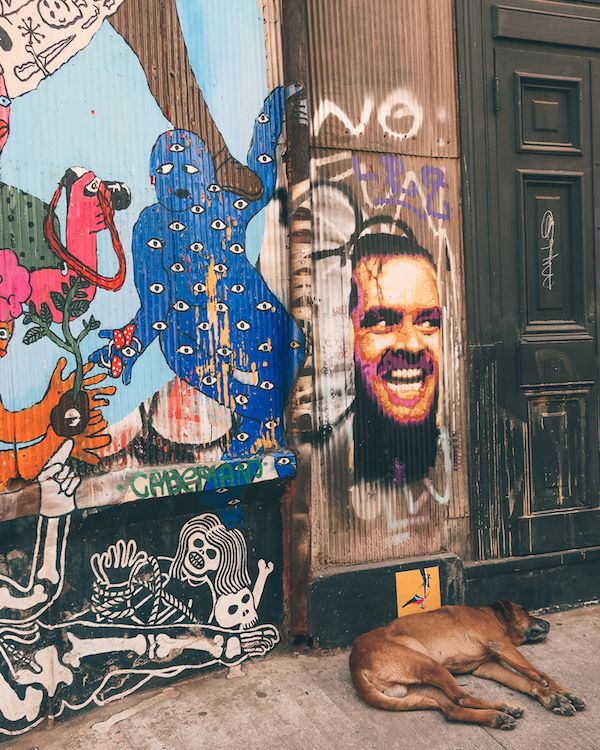 We enjoyed taking the funicular up the hills and walking down to explore different neighbourhoods. The neighbourhood of Conception was our favourite and was filled with quirky cafes, restaurants, and art galleries. In the evening walk up Cumming street from the bottom where you can find tons of live music bars and restaurants and pick your choice of music! Most restaurants open in the evening at 8:00PM.
Day 11, 12, 13: Elqui Region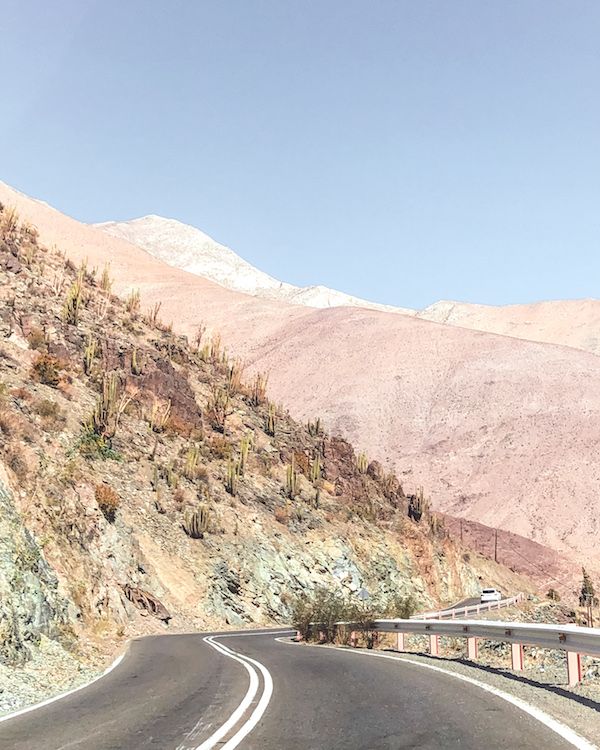 Road trip time! If you have a rental car you can either drive 6.5 hours to Pisco, Elqui from Valparaiso or you can drive back to Santiago, take a quick 1 hour flight to La Serena and pick up another rental car for the 1.5 hour drive into the Elqui region. We chose the latter to limit our driving time.
The relaxed and sunny drive from La Serena airport to Pisco, Elqui was one of the most beautiful drives we've ever done. We had never seen so many cacti or rather, mountains covered in cacti in our lives. It was exciting driving through the "route of the stars" to the quaint town of Pisco. The area is famous for its astrotourism and production of Pisco, a type of brandy used to make one of our favourite cocktails the Pisco sour.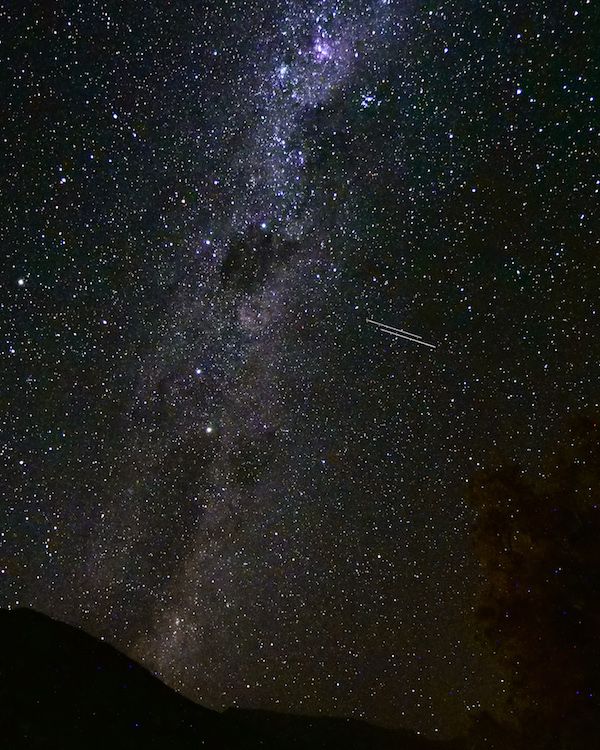 We stayed at Cabanas Caballieri, one of our favourite stays on our trip so far. We entered the garden oasis and saw each cabana sitting on a hill. As we walked up the stairs, a zen pool area with suntanning beds emerged. It's worth splurging for the Aire cabana. It sits at the very top of the hill and has a large terrace overlooking the mountains with sun beds for star gazing. It felt very private and the cabana is spacious with high ceilings and four large skylights. The service was impeccable and we were welcomed with a refreshing Pisco sour on arrival. Each morning the hotel staff brought breakfast to our patio outside which included eggs, fresh fruit juice, cold cuts meats and cheese, bread, avocado, and 5 different types of sliced fruit!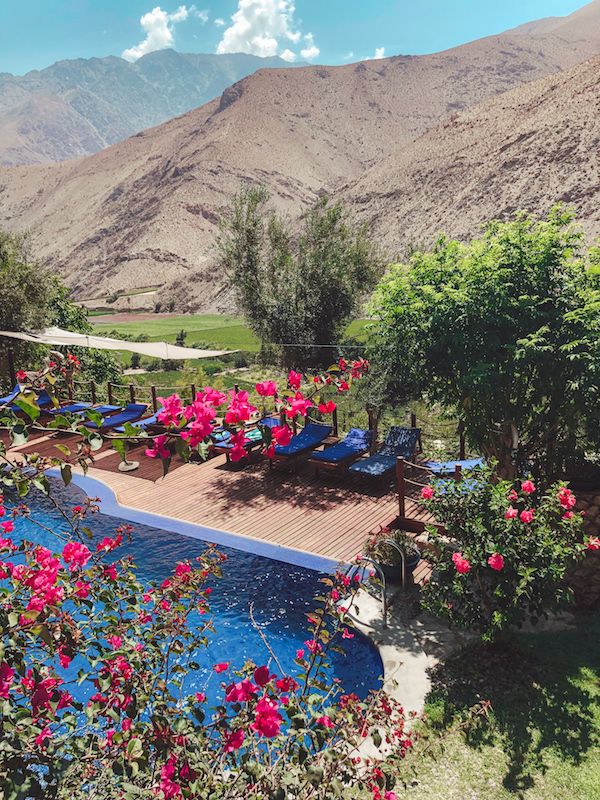 We spent our time admiring the view and stargazing on our terrace, swimming in the pool, and cooking on our private BBQ. It was the perfect place to connect with nature. The town of San Pedro has a couple small grocery stores and a small market where I bought a pair of earrings.
We went on a Pisco tour at the Mistral Pisco Distillery, which cost 6,000 CLP per person ($9 USD). It included a tour of their vineyard and how they produce Pisco, two tastings, and a monogramed Pisco glass. We enjoyed drinking Pisco Sours afterwards on their large outdoor terrace and eating fresh ceviche.
Elqui was the perfect place for relaxation and introspection.
Day 14, 15, 16, 17: Atacama Desert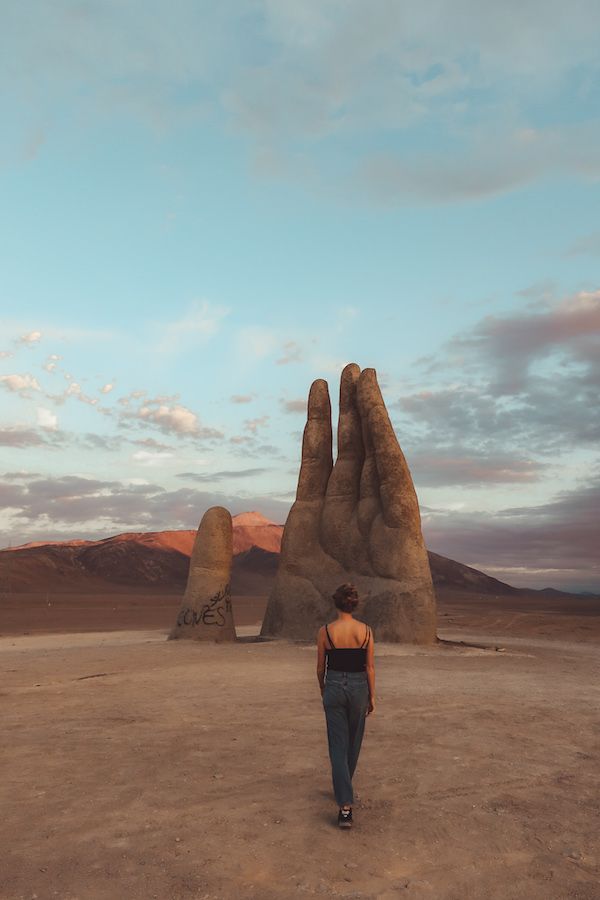 The mountainous barren landscape of the Atacama Desert was nothing like we've ever see before. Not one tree or cactus. It truly felt like we were on Mars and can see why NASA tests rovers here.
Not only was the landscape incredible here but the night sky was what we were most excited for. The stars seemed closer almost like you could touch them and vibrant in colour and brightness.  
When we were flying in we noticed it was raining and thought that was strange since the area only gets 15 mm of rain each year! We soon learned there was a rare flash flood blocking the only road to San Pedro and flooding the town! San Pedro is the main hub for the tourist attractions, so everything was closed for the next week.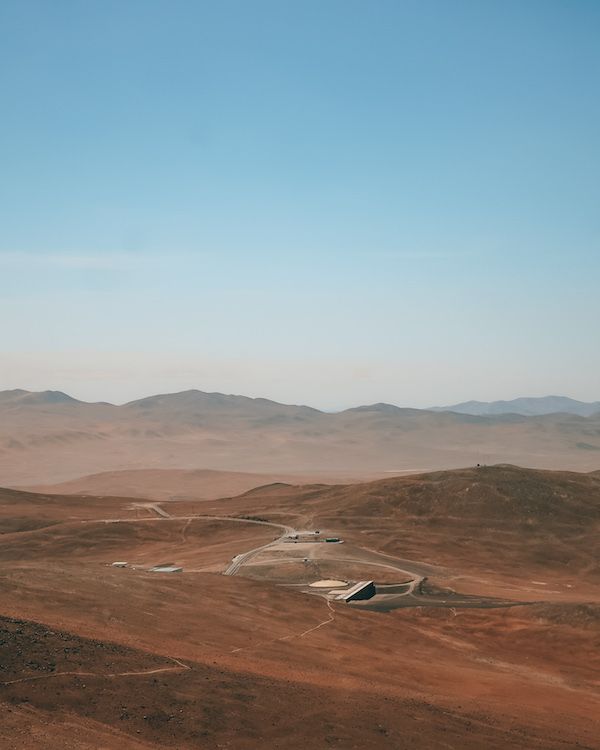 We were fortunately still able to visit one of our 'most excited to see' attractions located in the south west: The Very Large Telescope. We had a childhood dream come true by visiting the Paranal Observatory, home of the largest telescope on earth. Not only did we get to see the telescope and where the astronomers work, we got to see their famous residence featured in the movie James Bond Quantum Solace! Even better, the tour is free. Space is limited since they only run tours on Saturdays. Make sure to book well in advance!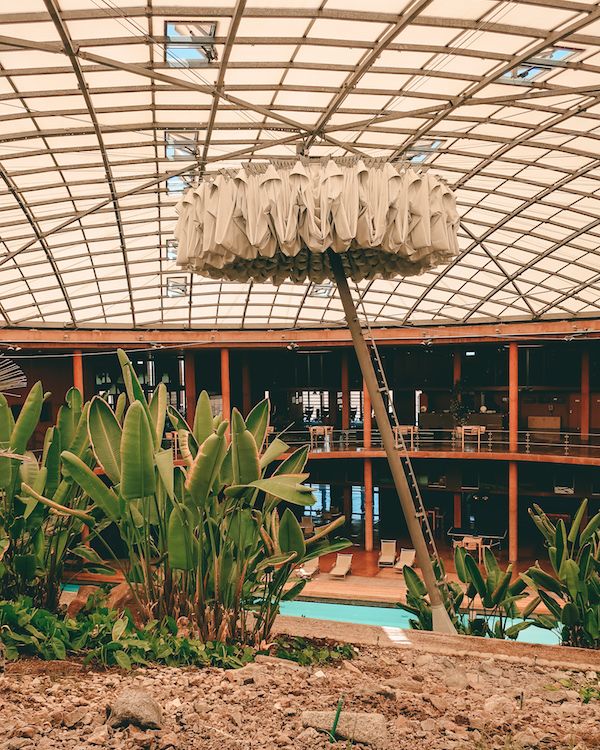 The Hand of the Desert is a 11 meter high sculpture on the way to the Paranal observatory and is worth a visit. It was created by the awarded Chilean artist, Mario Irarrázabal in 1992 and is free!
We had planned to stay in San Pedro for a few nights to visit the Valle de la Luna and Laguna Chaxa to see the flamingos, so hope to come back someday to do so. Although we didn't get to experience these areas, we've heard great things about them and highly recommend seeing them. Even just the pictures blew us away!
Don't forget to add a stargazing tour to your itinerary. We booked a stargazing tour with Atacama Desert Stargazing by Jorge, a LuxuryTravelGuide award winner for Unique Experience of the Year in 2016 that we had to sadly cancel due to the flooding. We were sad to miss out on seeing the night sky with a telescope. Make sure you plan your visit around the new moon, so you have best view of the stars possible. A lot of stargazing tours don't open during a certain period around the full moon due to the visibility of the stars.
Day 18: Travel day home
If you're not from South America, you likely have a full travel day ahead of you!
Check out what it's like to be there in our video!