Nestled in the heart of Piedmont, Langhe is a wine region celebrated for its world-renowned Barolo and Barbaresco wines. But this region offers more than just exceptional wines - it's a culinary gem known for its slow food movement and coveted white truffles that are foraged each year.
We list 11 fun things to do in Langhe, Italy for a delightful wine and culinary escape into nature.
Planning a trip to Piedmont? Don't miss our 3 Day Piedmont itinerary.
Overview: What to do in Langhe, Italy
Disclosure: Some of the links below are affiliate links, meaning at no additional cost to you, we will earn a commission if you click through and make a purchase. We only recommend products or services we have used or that we believe will add value to our readers. Thank you for supporting us!
Where is Langhe, Italy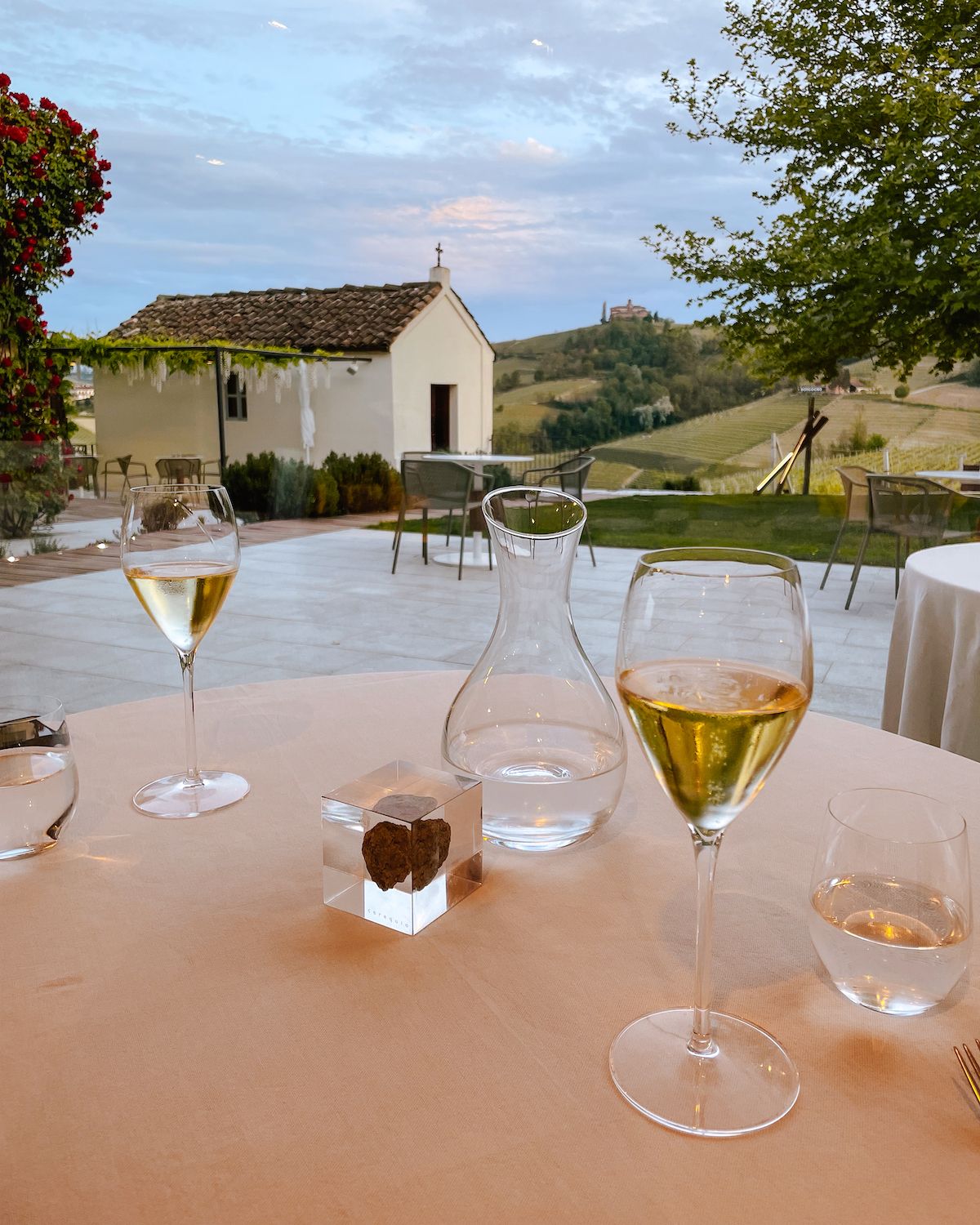 Langhe is a hilly area in southern Piedmont between the provences of Cuneo and Asti. It encompasses the city of Alba and the famed villages of Barolo, La Morra and Barbaresco.
The best way to get around Langhe is by car. With your own vehicle, you have the freedom to explore wineries, stop at scenic viewpoints and dine at restaurants at your own pace.
From Turin International Airport it's a 1 hour drive to Langhe.
From Milan International Airport it's a 2 hour drive to Langhe.
🚗
Compare car rental rates across different companies
If you don't want to drive, hiring a private driver or renting e-bikes is also a great option.
11 Best Things to do in Langhe, Italy
1. Explore Barbaresco village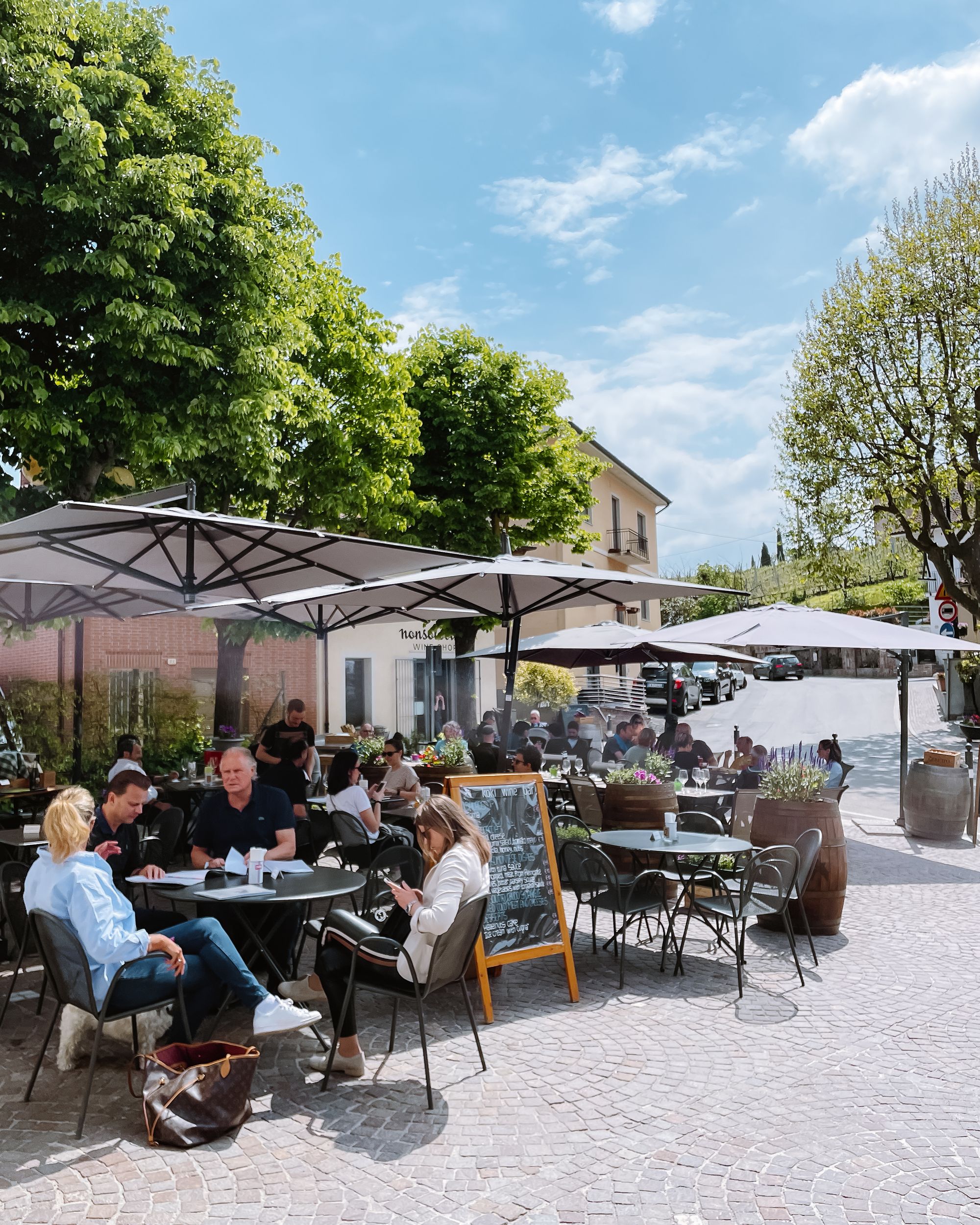 Barbaresco village holds significance in Langhe thanks to its connection to Barbaresco wine, known as the "Queens of Wines" in Italy. Take a leisurely stroll through Barbaresco's historic streets, sit at an inviting sidewalk cafe, and browse the wine shops. The village's Roman origins and 10th-century siege tower with a panoramic viewpoint add to the charm.
2. Eat Fassona beef at Campamac Osteria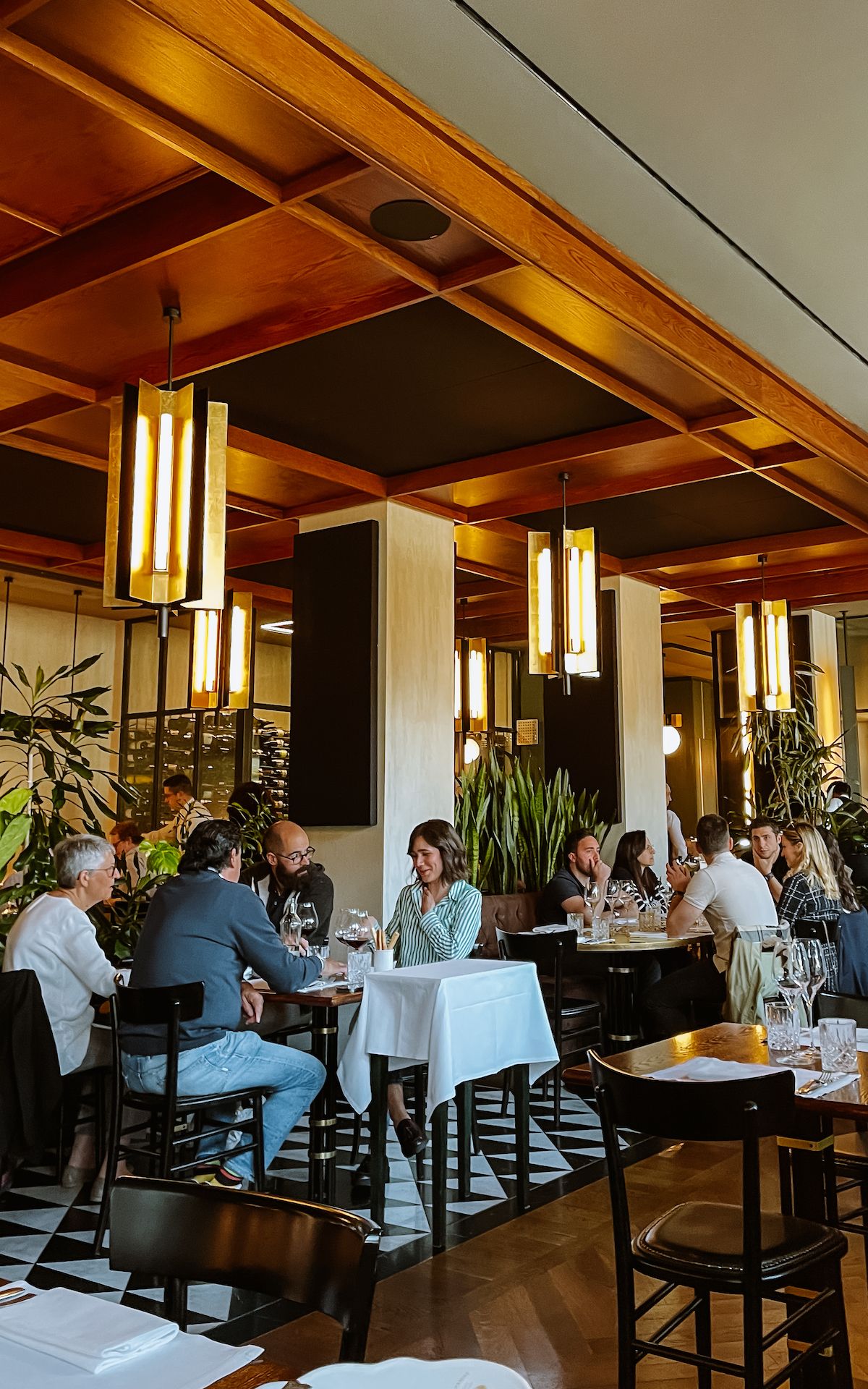 Campamac Osteria might be unassuming from the outside, but once you press the buzzer and step inside, its retro-glam interior is a fun surprise. This place is all about serving up the best meat dishes from Piedmont, and it's a real hotspot for Italians. We couldn't resist trying their charcoal-grilled Fassona steak for lunch. It felt like an indulgent treat. Fassona beef means that it comes from cows native to the Piedmont region.
3. Taste Barbaresco wines at Ca 'del Baio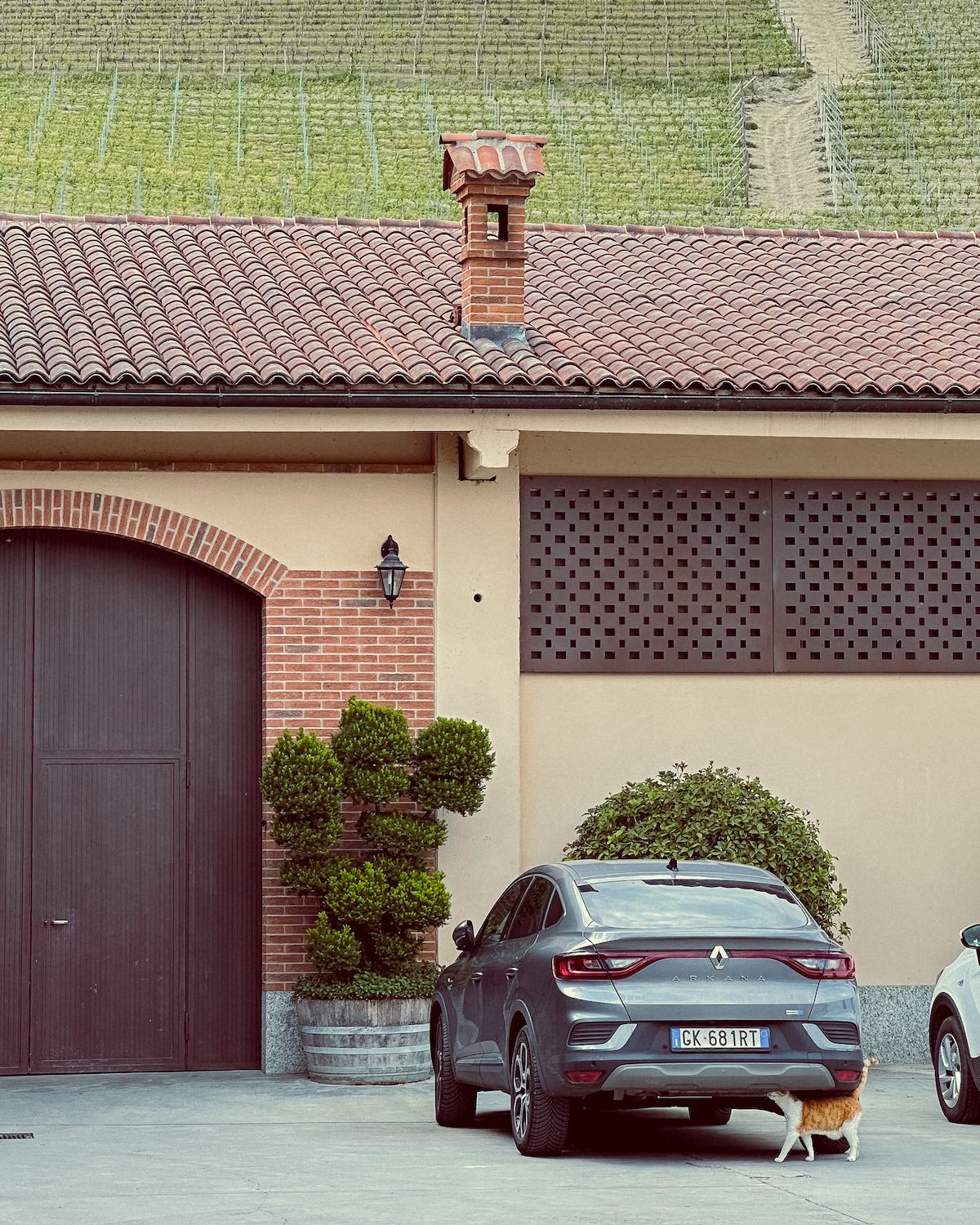 Taste exceptional Barbaresco wines on a tour of a local winery in the Barbaresco region. Barbaresco wines are crafted exclusively from Nebbiolo grapes and mature for a minimum of 26 months, with at least 9 months of aging in oak barrels.
Our stroke of luck came when we received a list of "must-visit wineries in Piedmont" from a wine sommelier at Mirazur, a renowned restaurant in the South of France named one of the world's best. Among these recommendations was Ca' del Baio, a charming family-owned winery.
Passion runs deep within the family at Ca'del Baio. Our small group was warmly guided through the cellar by one of the daughters before we tasted six wines. To our surprise, we shared a table with a wine critic who had sought out this very winery. It added an extra layer of excitement to the experience.
Secure your spot by booking your tour through their website.
4. Eat farm-to-table Piedmontese cuisine at Faula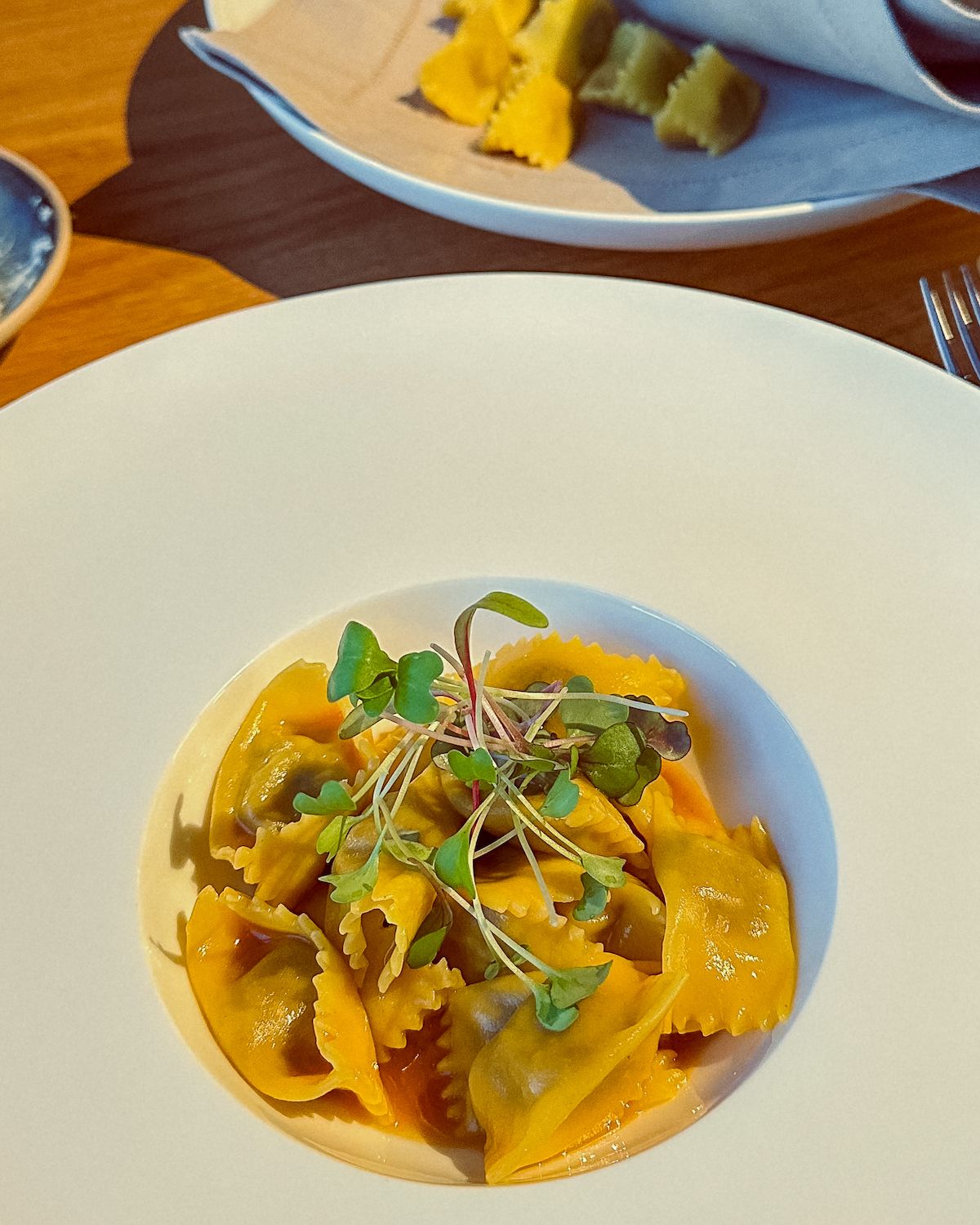 Piedmont is known for its slow food movement that supports local producers, promotes sustainable farming practices and preserves traditional cooking methods.
For a culinary experience celebrating the flavours of Piedmont, make your way to Faula. Nestled within the Casa di Langa hotel, this farm-to-table restaurant takes pride in crafting modern-Piedmontese dishes that burst with freshness, thanks to ingredients sourced right from their biodynamic garden.
Faula has earned its place in the prestigious Michelin Guide. Reserve your table online in advance.
5. Unwind at a boutique hotel in the countryside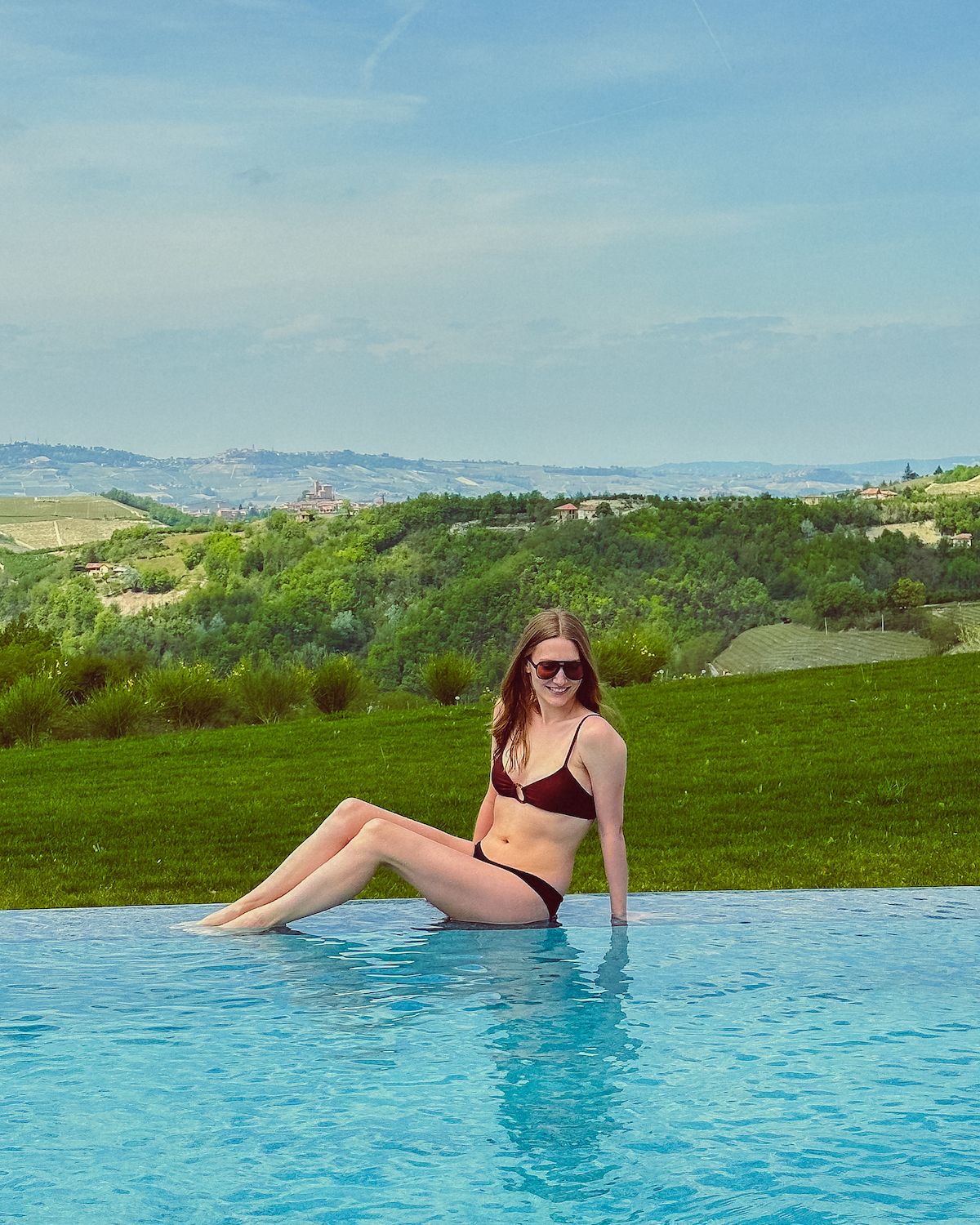 Staying at a boutique hotel in the countryside is a great way to immerse yourself in the serene, natural surroundings of Langhe. We stayed at two fantastic spots:
Only a 6-minute drive from La Morra, this boutique hotel, housed in a charmingly renovated old manor, is a hidden gem. Owned by Michele Chiarlo Winery, it's nestled amidst Barolo Grand Cru vineyards and has an intimate restaurant. From here, it's a quick 12-minute drive to Barolo and 28 minutes to Barbaresco.
See rates for Palas Cerequio
Newly opened in 2021, Casa di Langa embodies sustainable luxury. Its standout feature is its outdoor pool with breathtaking views, along with a Michelin-recognized restaurant, wine experiences and truffle foraging tours. Barolo is a 20-minute drive away, and Barbaresco a 30-minute drive away. Their pool is seasonal, so if its closure is a dealbreaker, email them to make sure it's open before booking.
See rates for Casa di Langa
🛏️ Browse more hotels in the Langhe wine region
6. Taste Barolo wines at Ceretto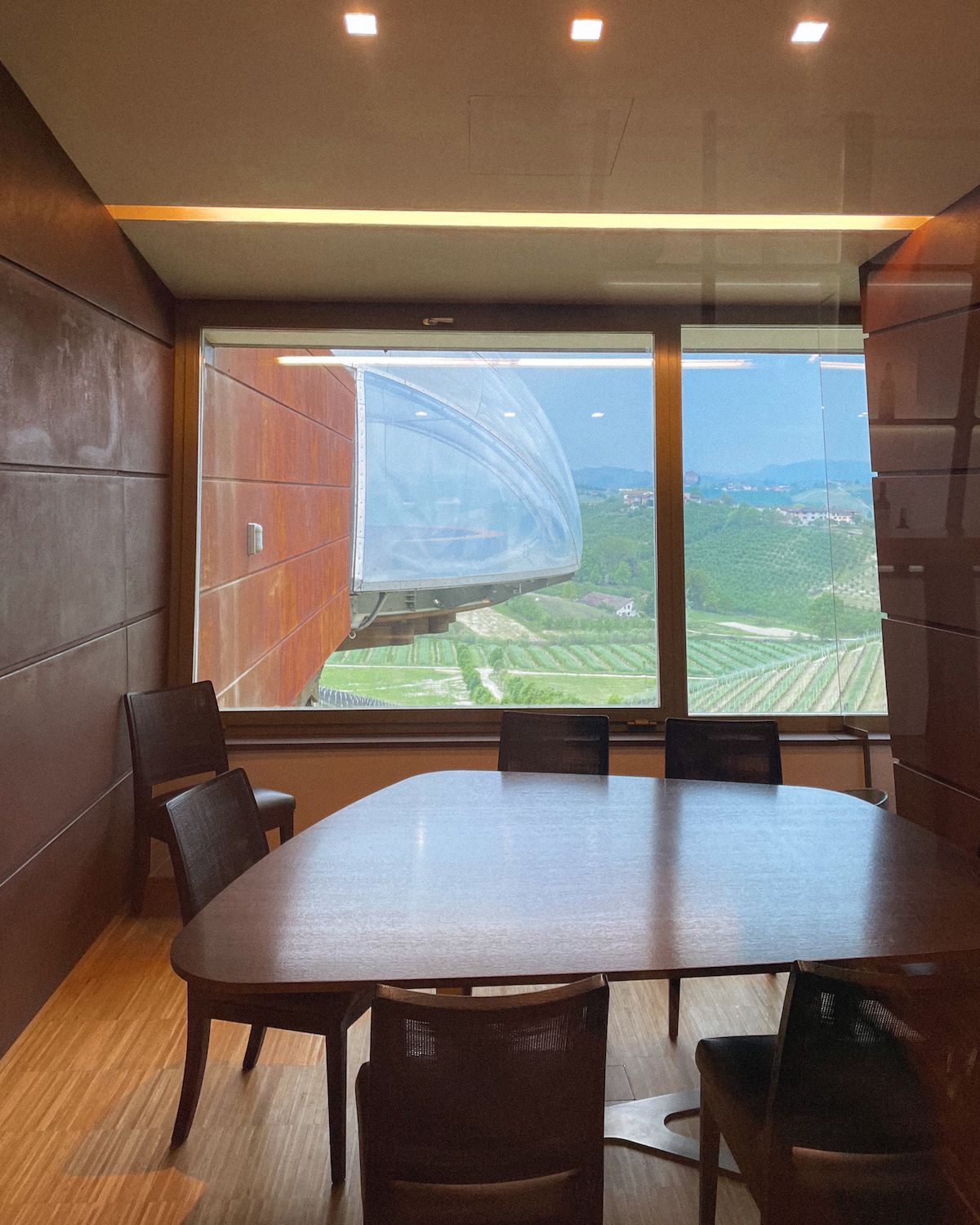 Like Barbaresco, Barolo is also crafted exclusively from Nebbiolo grapes, but it's a different beast altogether. Barolo tends to be more tannic and has a very long aging potential. Before being released to market, Barolo must age for at least 38 months, with 18 months in oak barrel - even longer than Barbaresco!
Another winery the sommelier from Mirazur recommended to us was Ceretto. It's a larger, more commercial estate, but its architecture and tours are impressive. In 2023 it ranked #29 among the world's best wineries. Ceretto is famous for crafting exceptional Barolo wines, many of which have received outstanding ratings from famous wine critics like Robert Parker.
Make sure to book your tasting well in advance - it's worth the splurge. And if budget allows, don't miss the chance to do Ceretto's vertical tasting, which offers a fascinating journey through different vintages and how different growing seasons and age can impact wine over time.
7. Have a romantic dinner amidst a Barolo Grand Cru vineyard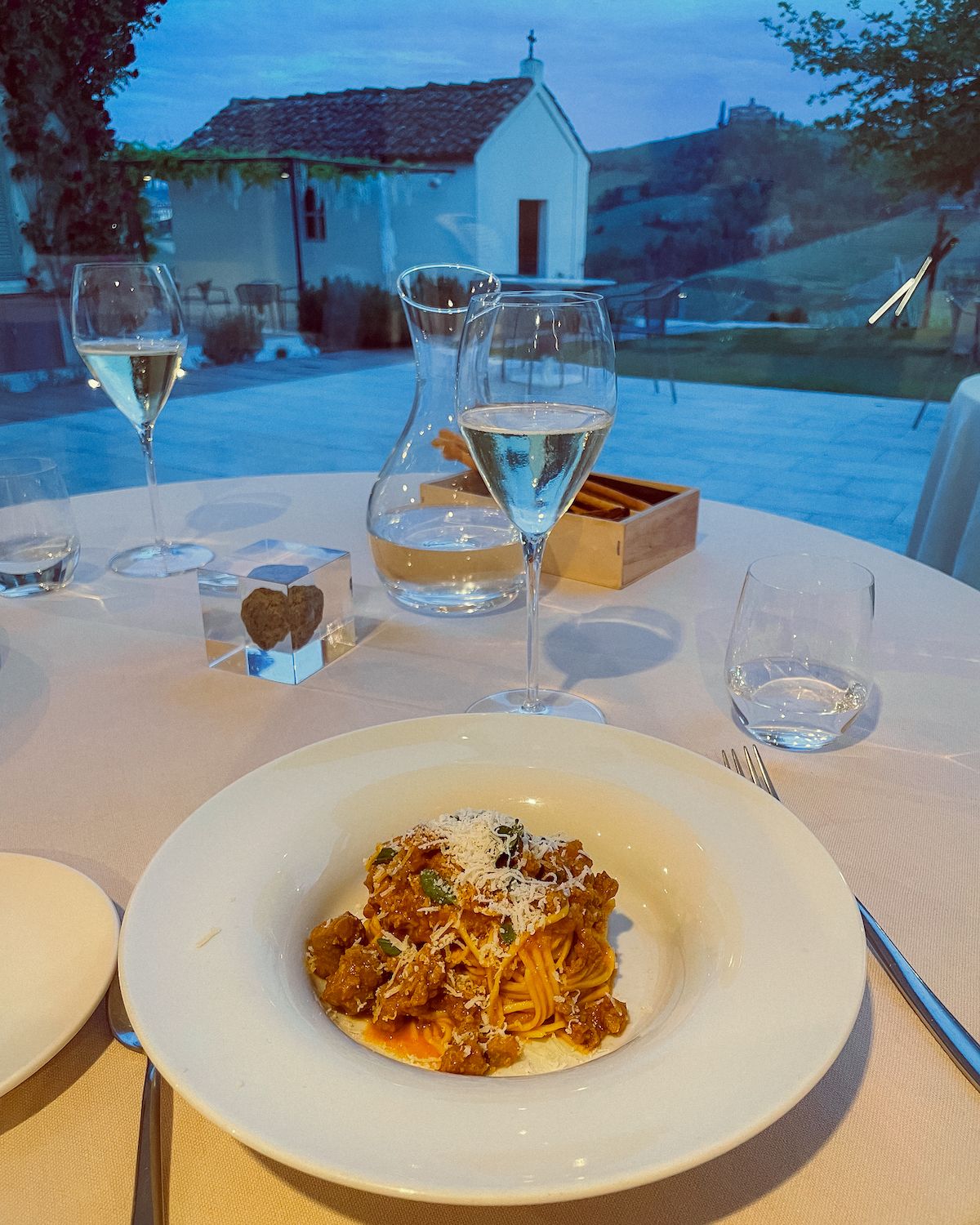 Picture this: a romantic dinner set right in the middle of a Barolo Grand Cru vineyard. If you haven't heard of "Grand Cru", it means that the vines are classified as producing the highest of quality of wine.
La Corte Restaurant resides within Palas Cerequio, a charming old manor house that's been transformed into a boutique hotel. The restaurant's ambiance is wonderfully intimate and their dishes draw inspiration from the Langhe region.
8. Walk through La Morra and stop in at a wine bar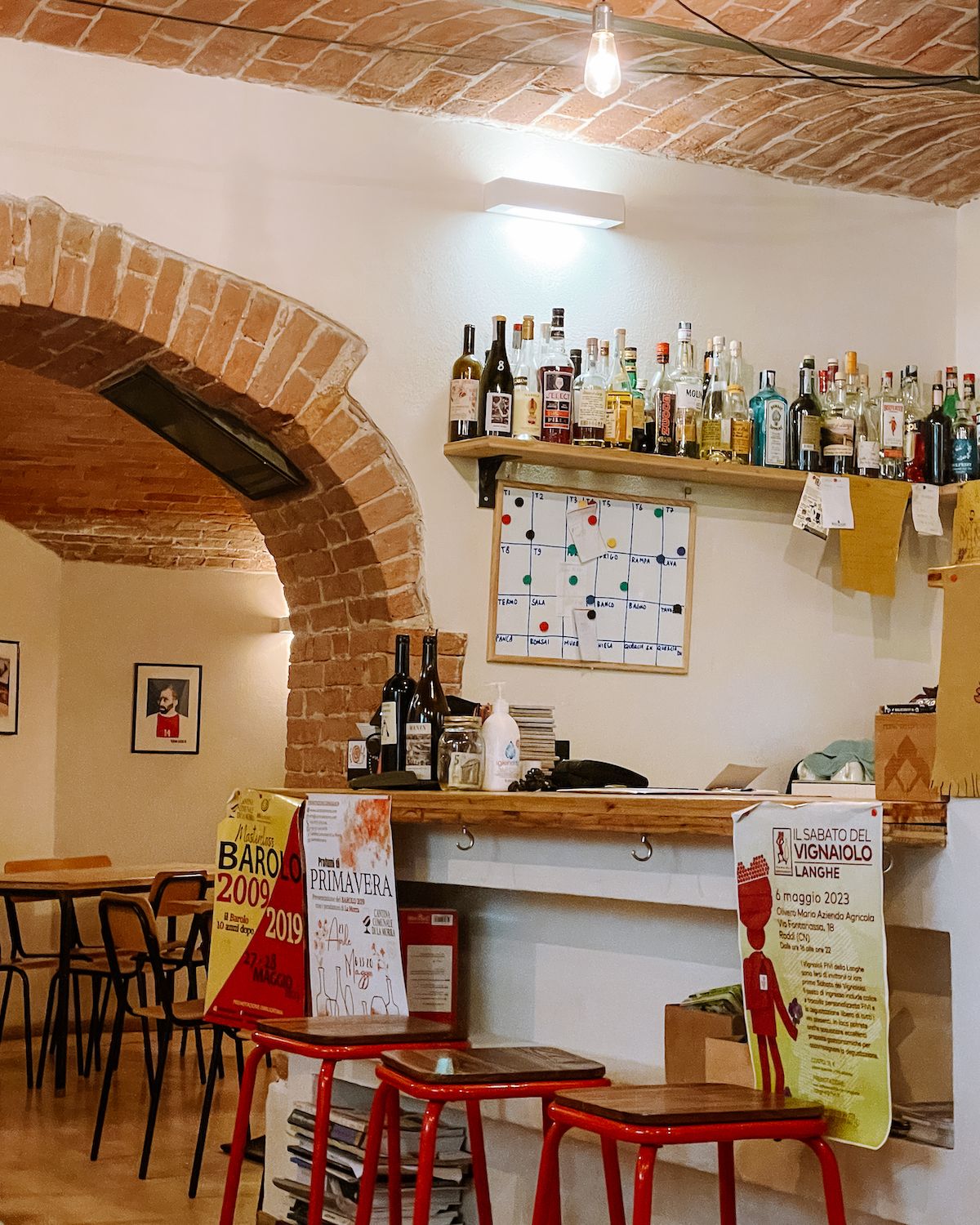 Make your way to La Morra, a medieval hilltop village that offers a captivating view of the Barolo wine region. We enjoyed walking through La Morra more than the village of Barolo.
In La Morra there is a loop that takes you past historic buildings, wine cooperatives, wine bars, and to a panoramic viewpoint: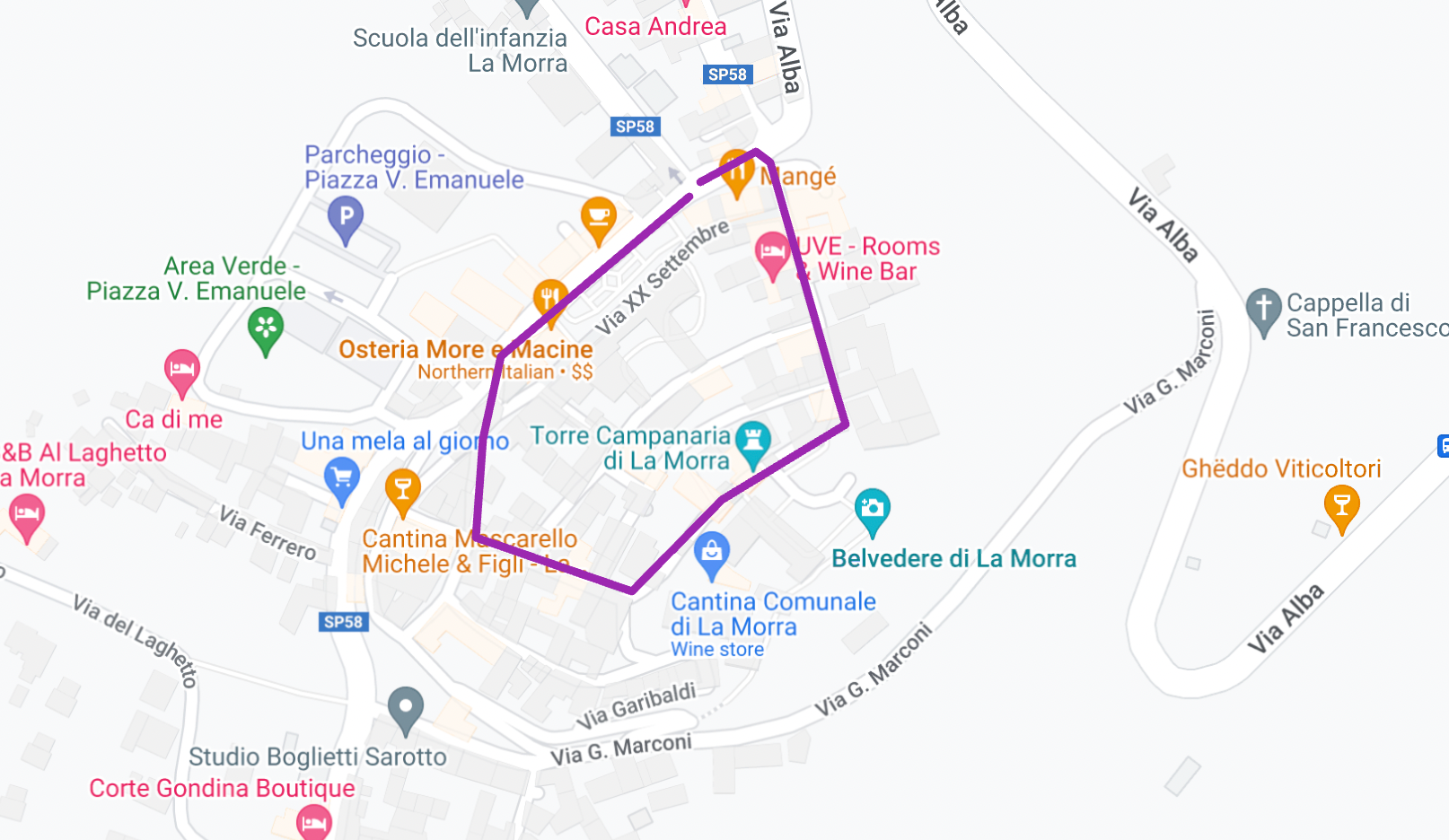 👀 Walk to Belvedere di La Morra for a beautiful view of the countryside.
🥂 Don't miss Vineria Sociale, a hip wine bar where they keep their daily wine selections listed on a blackboard. Here, you'll likely find a young, local crowd, sipping wine and enjoying the company of friends. The alternative tunes that played in the background added to its relaxed vibe.
9. Visit a cooperative wine shop and taste wines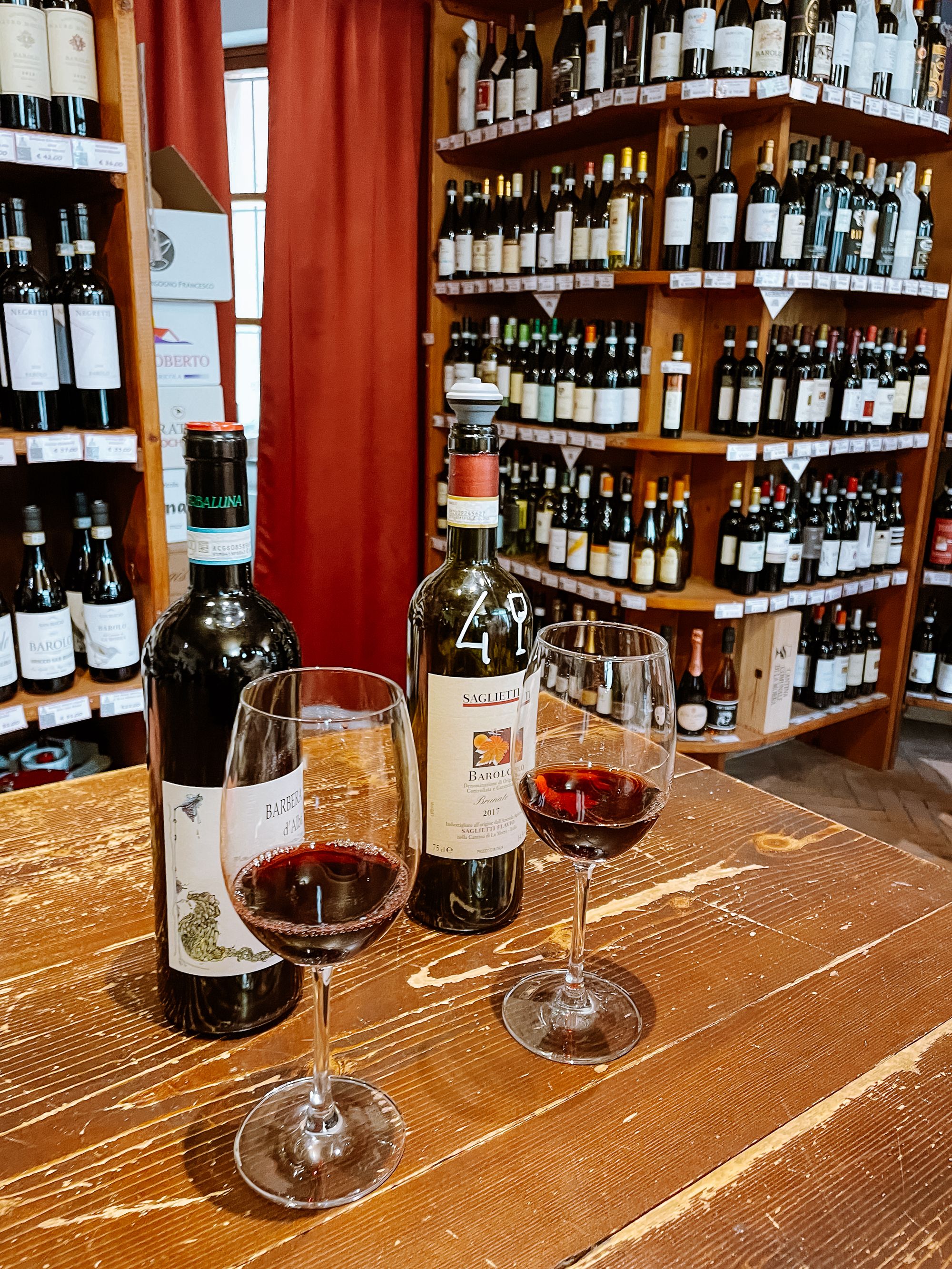 Wine tastings at wineries aren't cheap in Langhe, with most tours costing around 25 € - 60 € depending on how many wines you taste. A budget saving hack is to visit a wine cooperative. These wine tasting rooms/wine shops are located in villages like La Morra, Barolo and Barbaresco and are run by local grape growers and winemakers.
Their wine tasting shops typically feature around 8 wines to choose from for a small tasting fee. It's a great way to try a variety of wines you haven't tasted yet. We enjoyed tasting wines at Cantina Comunale di La Morra.
10. Go on a local-guided tour to uncover unique places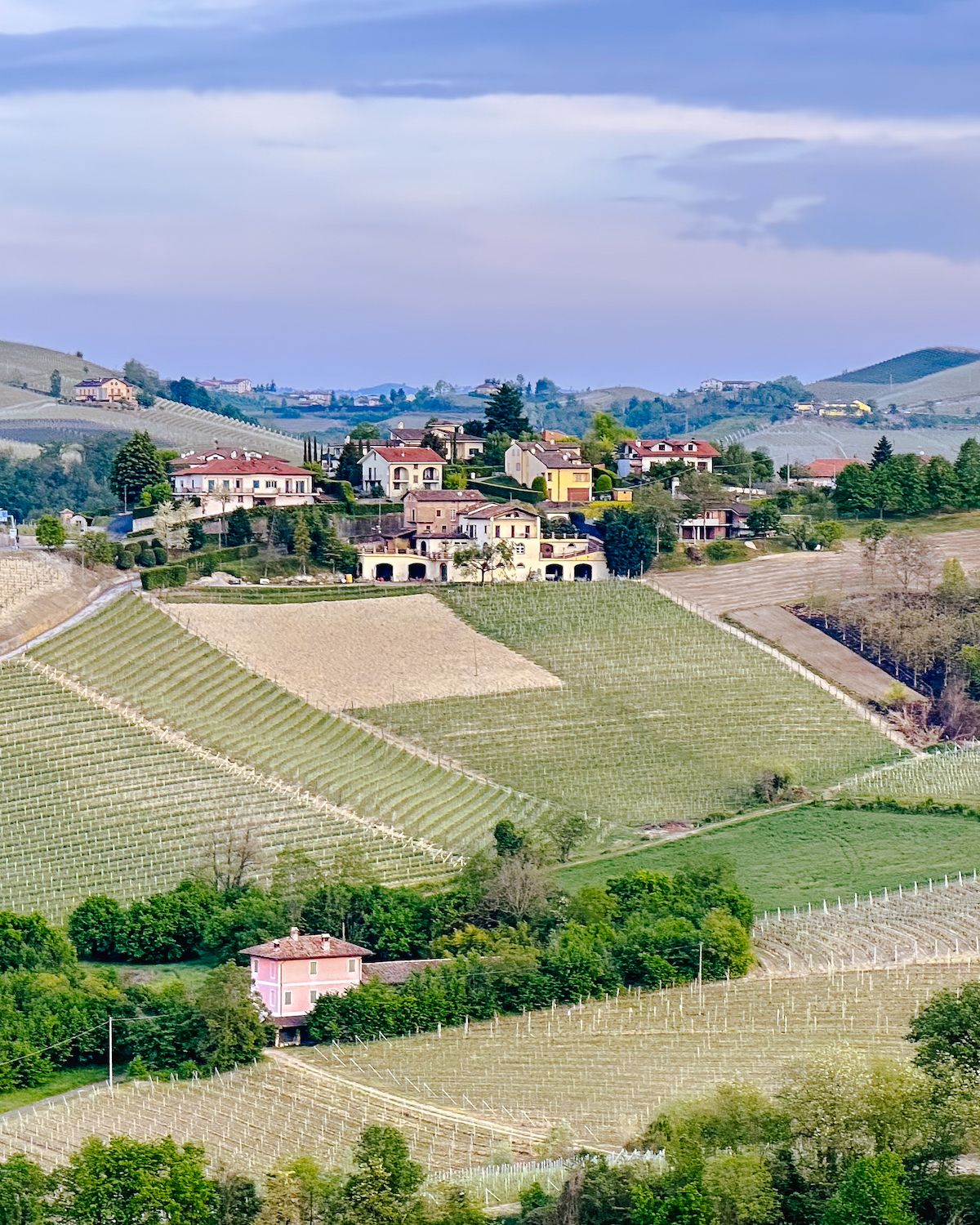 Booking a local guided tour in Langhe is a smart move for an authentic experience and introduction to the region. These local experts not only share the ins and outs of the region's rich history and culture but also unlock gems that you may not find yourself. Go on a wine tasting excursion or even try your hand at white truffle hunting.
Viator and GetYourGuide offer highly-rated wine tasting experiences and white truffle tours.
We like how most tours have free cancellation up to 24 hours in advance.
11. Satisfy your pizza craving in Barolo village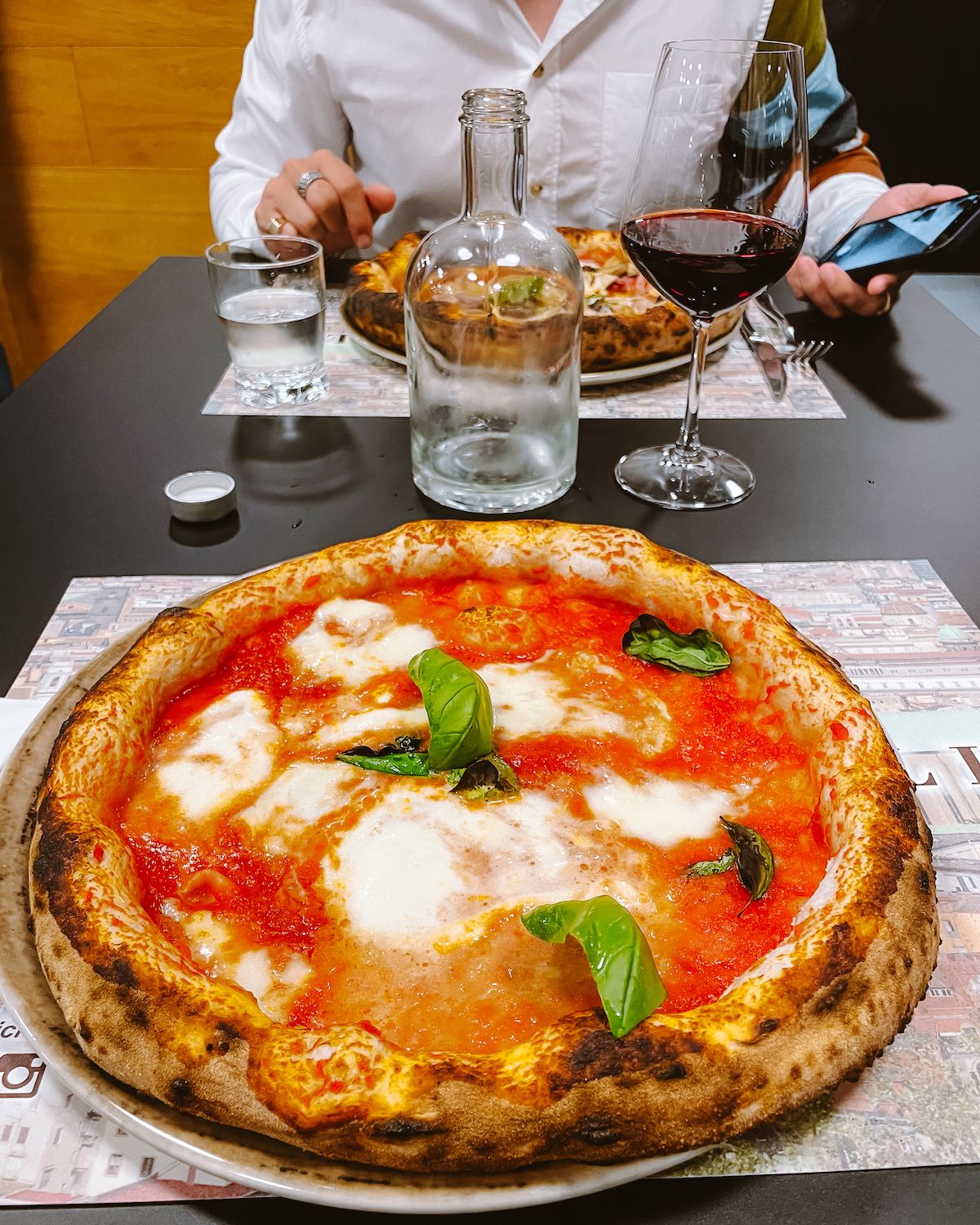 With Ari's unwavering obsession with pizza, it was only natural that our quest led us to authentic Neapolitan-style pizza. While strolling through the village of Barolo, we found what we were looking for: Pizzeria Rosticceria Spacca Napoli. We walked inside eager to make a reservation for the evening, but they were fully booked. They offered us a glimmer of hope, suggesting we return at 9:30 pm as walk-ins. Luck was on our side and one table opened up, making that first bite of pizza all the more satisfying.
The contemporary space has a lively atmosphere and is a great value for dinner, with pizzas starting at 8 euros. It was nice to switch it up from traditional Piedmontese cuisine. Be sure to secure your table by giving them a call ahead of time.
After dinner we took a romantic stroll through Barolo village at night time when everything was quiet.
We hope you enjoyed these fun things to do in Langhe!
---
Start booking your trip to Langhe, Italy
---
Don't miss our other Italy guides with wine experiences:
---
Save and pin these fun things to do in Langhe Italy for later: