If you're looking for a rich historic escape, look no further than Matera, a 9,000 year old city and hidden gem in Southern Italy. The captivating architecture, narrow streets and network of ancient caves reveal how life once was. In 2019, Matera was selected as the European Capital of Culture by the European Union.
We recommend a full 2 days in Matera to get the most out of the city. See where to stay and the top things to do in our 2 Day Matera Itinerary.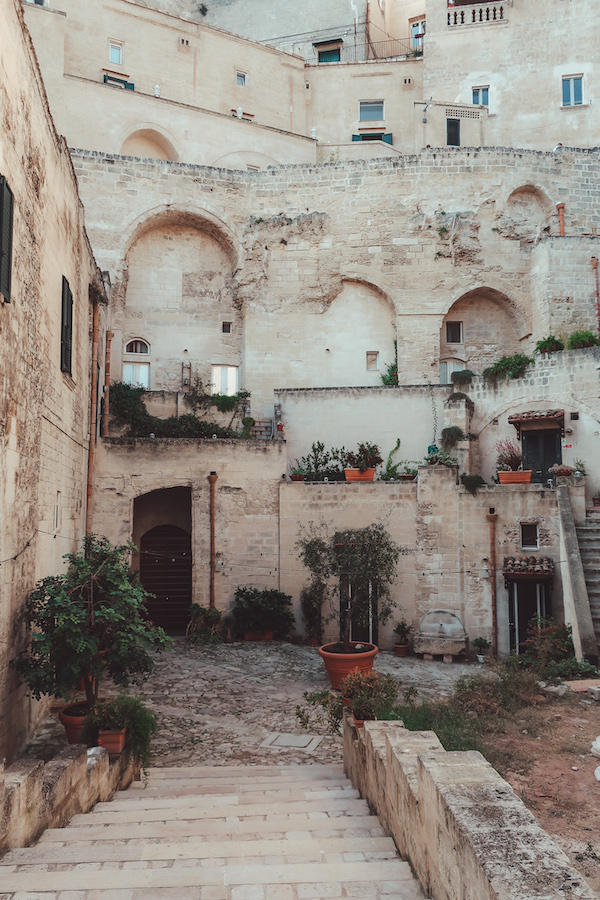 ---
Best time to visit Matera
The best time to visit Matera is in spring from May-June and in fall from September-October. The weather is still warm and there are less tourists than the July/August months.
Where to stay in Matera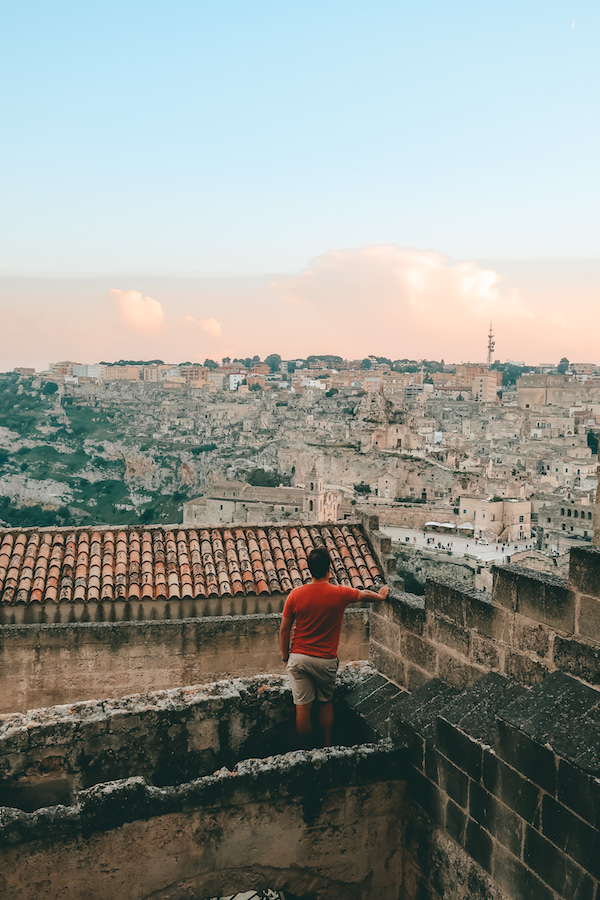 Sassi Di Matera is known for its network of ancient cave houses and is a UNESCO World heritage site. The best experience is staying in an
Airbnb
in one of these cave dwellings. You can find beautiful Airbnbs under $75 USD a night, making it a budget-friendly destination. The
Airbnb we stayed in
was one of the best airbnb experiences we've ever had, especially since they had adorable cuddly cats. Outside of our apartment we had a marvellous view of the ancient city. As we sat on the patio and enjoyed our espresso, our favourite cat of the three, Rufus, would always be there for some head scratches.
2 Day Matera Itinerary
Day 1: Get lost in the ancient city streets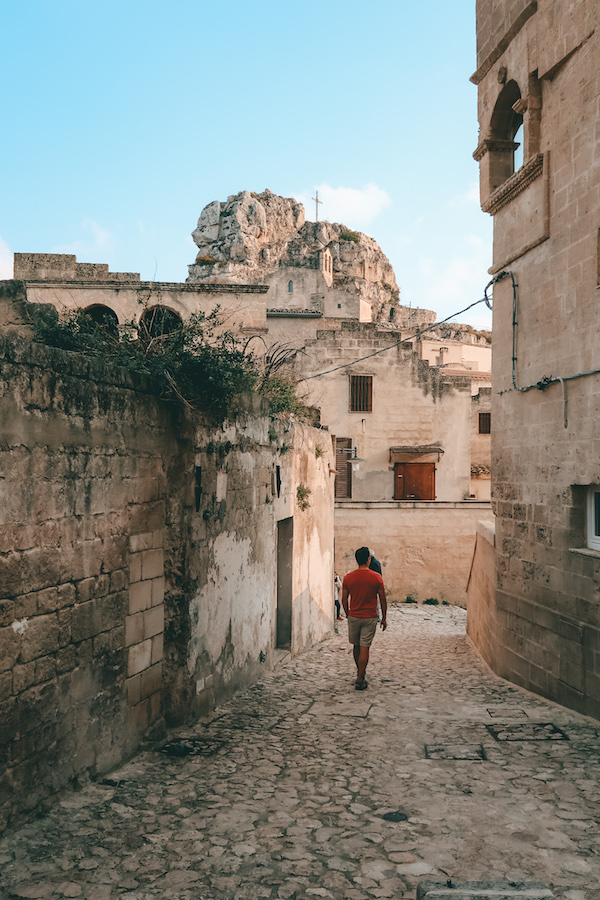 Explore the medieval streets of Sassi di Matera
Matera is the third-oldest continually lived city in the world. It has been inhabited for over 9,000 years! It has also been the setting for famous Hollywood movies, such as Ben-Hur (2016) and the Passion of the Christ.
Walk through the tiny streets of the old city and marvel at the ancient stone buildings. Don't plan too much today and see where the winding streets take you. Pop into cute cafes or restaurants along the way. If you're unsure about a restaurant, use TripAdvisor as a handy guide to look up ratings as you go.
Finish your day off at Monkey Drink house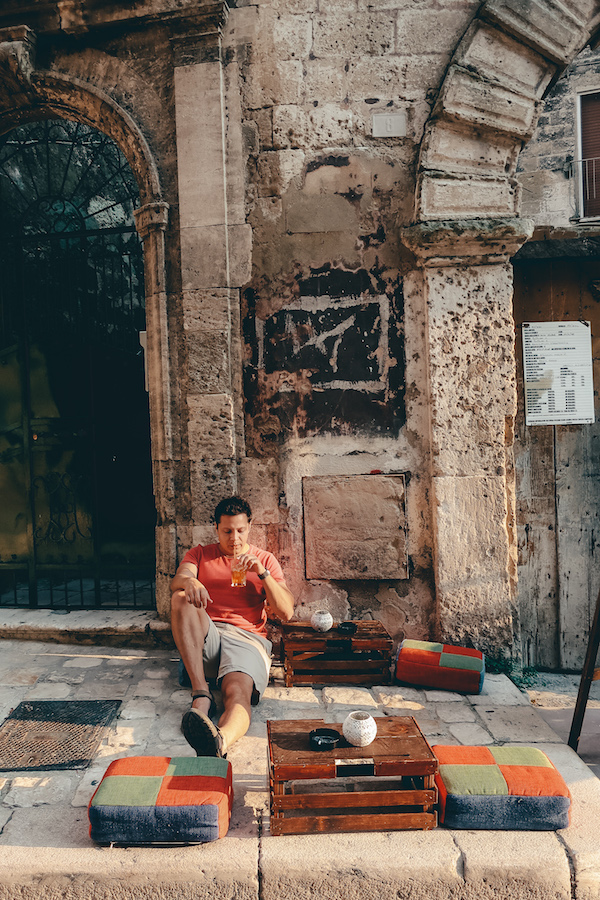 Grab a mojito at Monkey Drink House and sit outside on their pillow seats. It's a great spot for people watching.
Day 2: Explore outside of the ancient city & unwind in your cave dwelling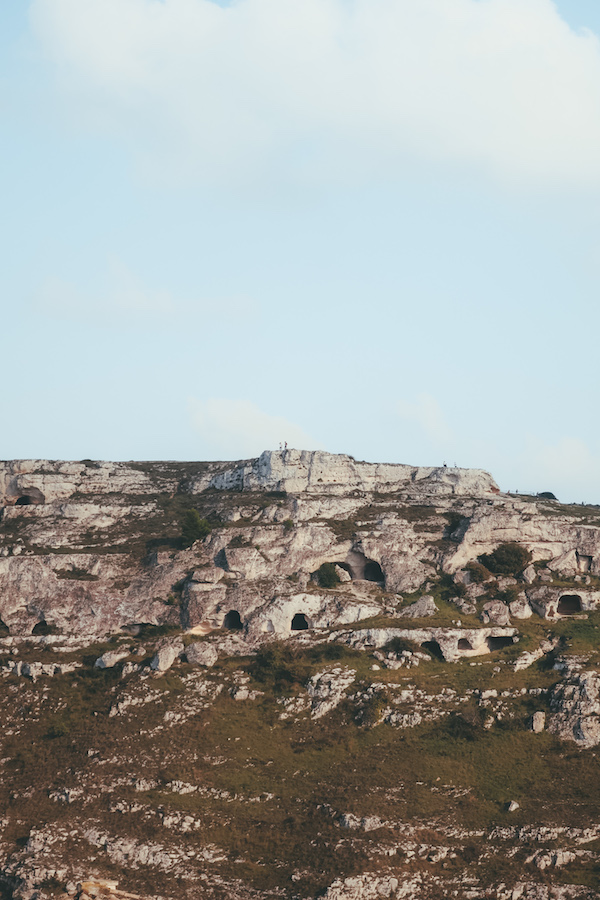 Hike to Palaeolithic caves
Across the La Gravina ravine you will find natural Palaeolithic caves, where Monastic settlements and rock churches were built into the rock. On this side of the ravine, you can get incredible panoramic views of the Sassi from Belvedere di Murgia Timone. It was the location used for the crucification scene in The Passion of the Christ.  
Make a romantic dinner back at your Airbnb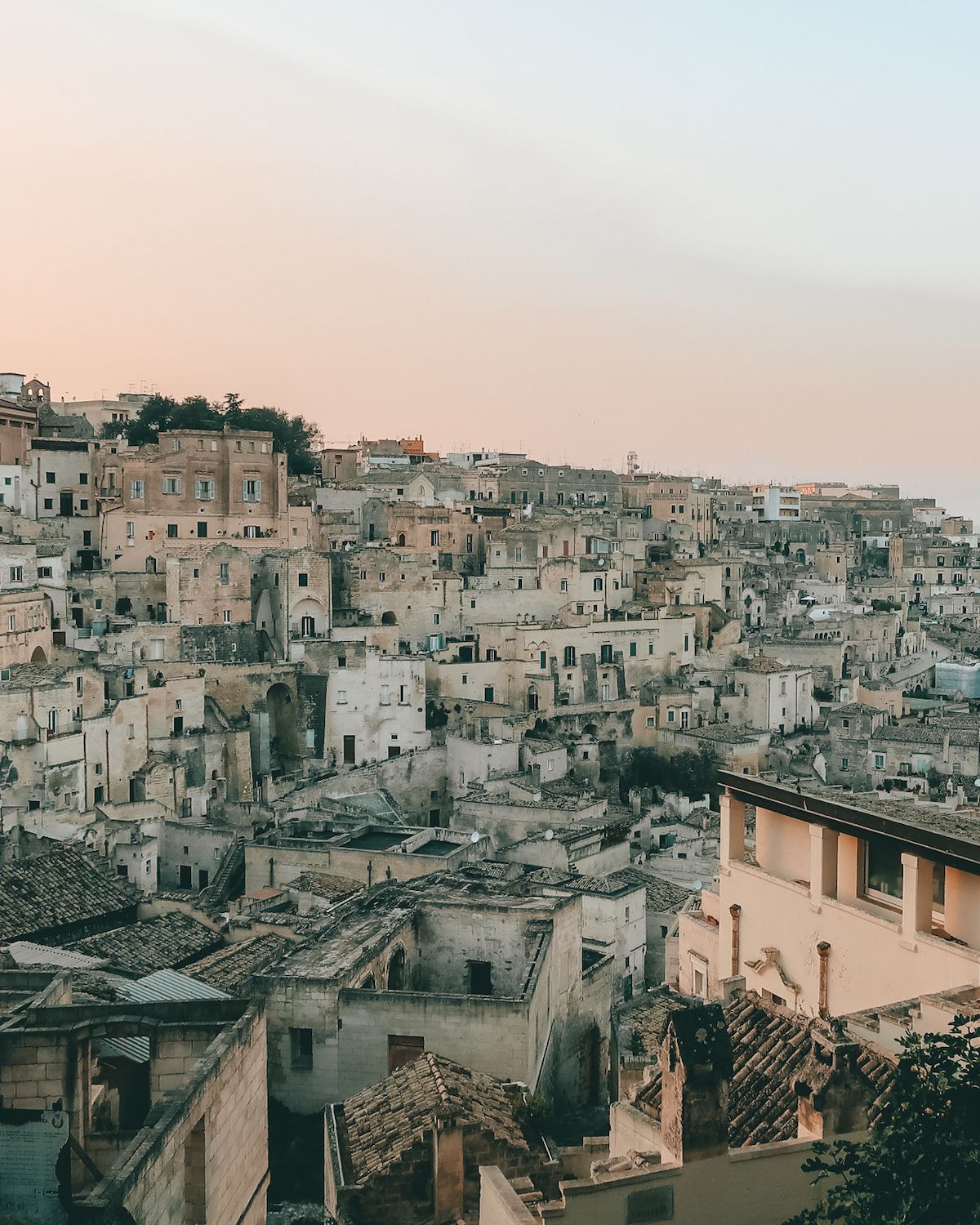 After another day of exploring, walk to a local grocer nearby and buy fresh ingredients to make an Italian dinner back in your cave dwelling. Try to get an Airbnb with a view. It's magical unwinding on your patio with the incredible views surrounding you.
Enjoy this fascinating cave city!
Planning a trip to Italy? Make sure to check out our Ultimate 2 Week Italy itinerary.
See what Matera was like in our Italy vlog: