If you're looking for a rich historic escape, look no further than Matera, a 9,000 year old city and hidden gem in Southern Italy. Its captivating architecture, narrow streets and network of ancient caves reveal how life once was.
In 2019, Matera was selected as the European Capital of Culture by the European Union.We recommend a full 2 days in Matera to get the most out of the city. See where to stay, and the top things to do in our 2 Day Matera Itinerary.
---
---
Disclosure: Some of the links below are affiliate links, meaning at no additional cost to you, we will earn a commission if you click through and make a purchase. Regardless, we only recommend products or services we have used or that we believe will add value to our readers. Thank you for supporting us!
Best time to visit Matera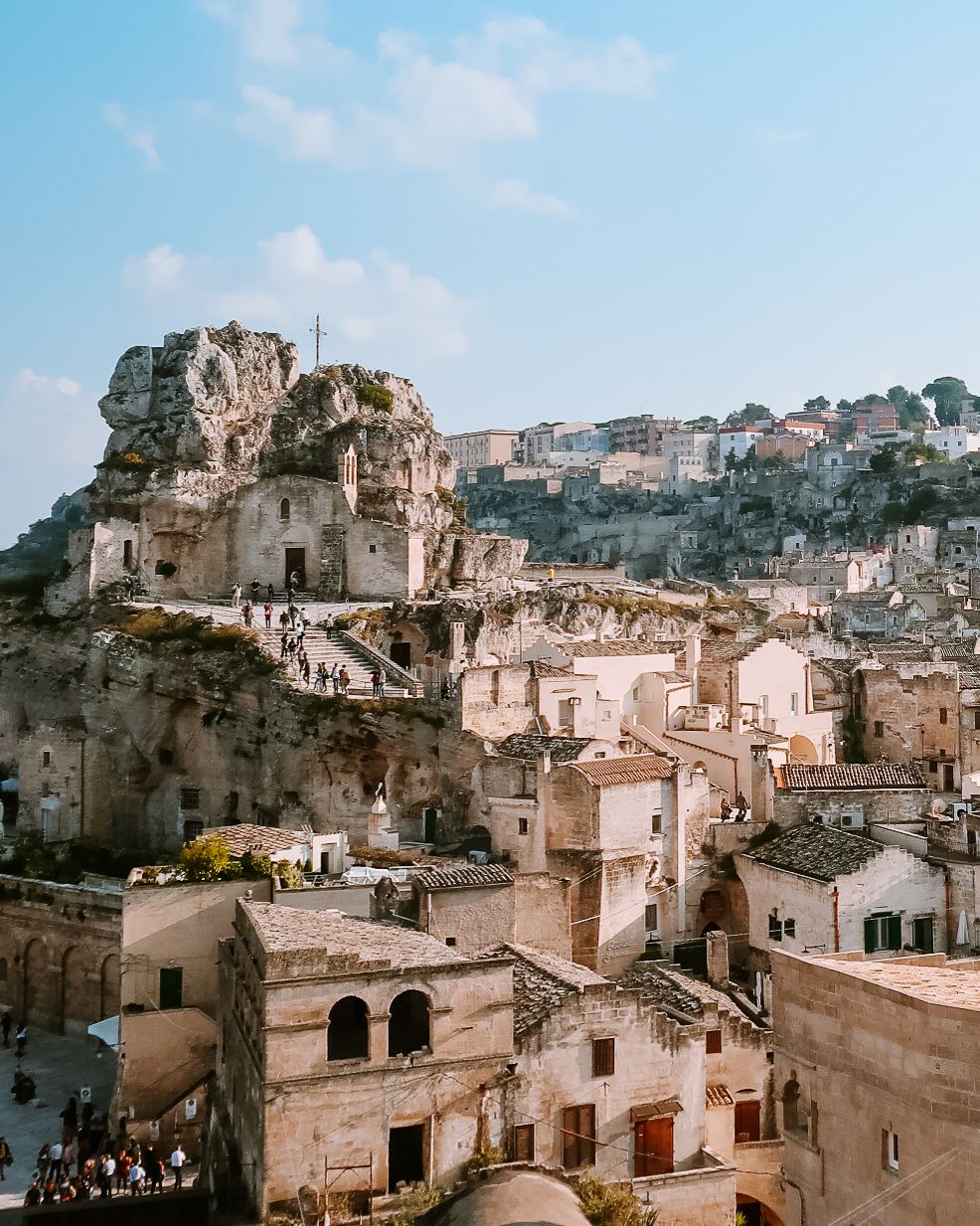 The best time to visit Matera is in spring from May-June and in fall from September-October. The weather is still warm and there are less tourists than the July/August months.
Where to stay in Matera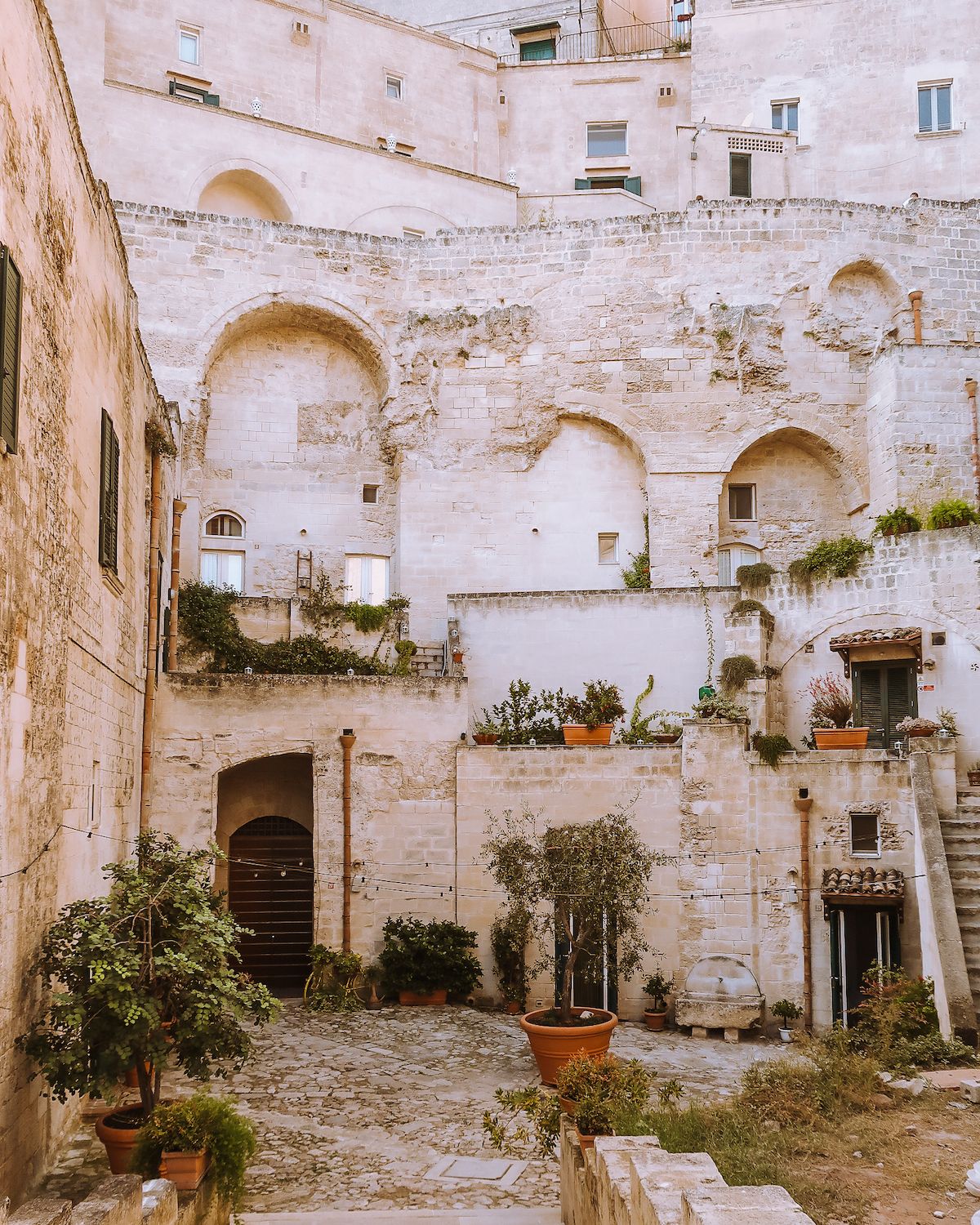 When looking for a place to stay in Matera, look for one in Sassi Di Matera. The ancient town is known for its network of cave houses and is a UNESCO World Heritage Site. Staying in one of these cave dwellings is one of the best ways to experience Matera.
Each morning we sat on our patio with an espresso and admired the marvellous views around us. Staying in the heart of the old city allows you to easily explore the tiny medieval streets. It was truly one of the best stays we've ever had!
Our top cave house picks in Sassi Di Matera
Most romantic: Palazzotto Residence & Winery: The hotel has a warm and relaxing ambience with its dim lighting and uniquely designed rooms carved into the tuff of the old cave building. Enjoy the romantic and luxurious setting with your loved one. See rates.
Most beautiful: Il Tempo Ritrovato: The spacious two-level cave house has been beautifully restored into a modern space. With two double beds and a full-kitchen, it's a great place for families or two couples. See rates.
Most charming: Corte San Leonardo: The old cave building feels cozy with its artisic furnishings and natural tones that compliment the stone walls. Terrace rooms offer stunning views of the Sassi. See rates.
🛏️
Browse more stays in Matera
2 Day Matera Itinerary
Day 1: Get lost in the ancient city streets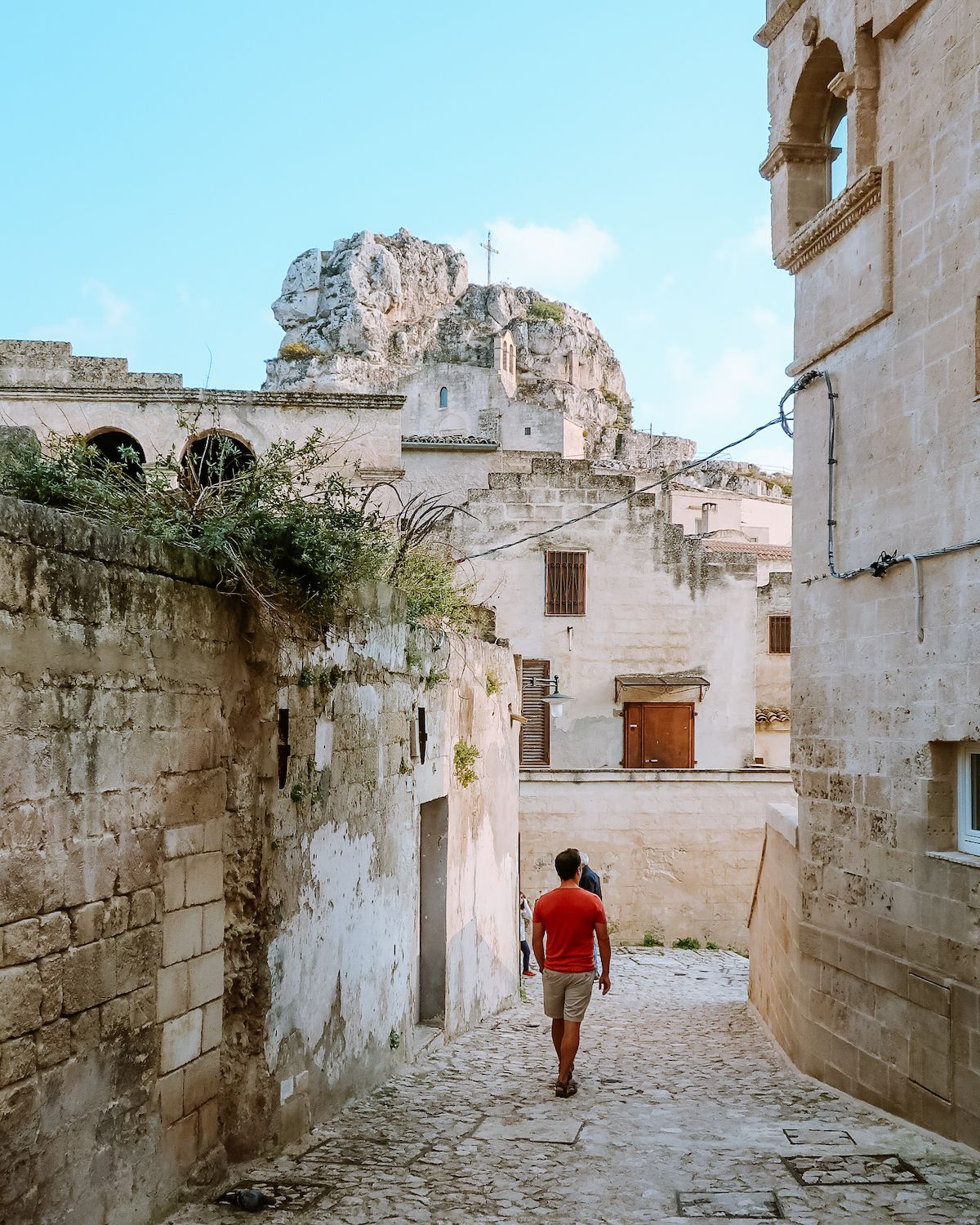 Explore the medieval streets of Sassi di Matera
Matera is the third-oldest continually lived city in the world - it has been inhabited for over 9,000 years! It has also been the setting for famous Hollywood movies, such as Ben-Hur (2016) and the Passion of the Christ.
Walk through the tiny streets of the old city and marvel at the ancient stone buildings. Don't plan too much today and see where the winding streets take you. Pop into cute cafes or restaurants along the way. If you're unsure about a restaurant, use TripAdvisor as a handy guide to look up ratings as you go.
Finish your day off at Monkey Drink House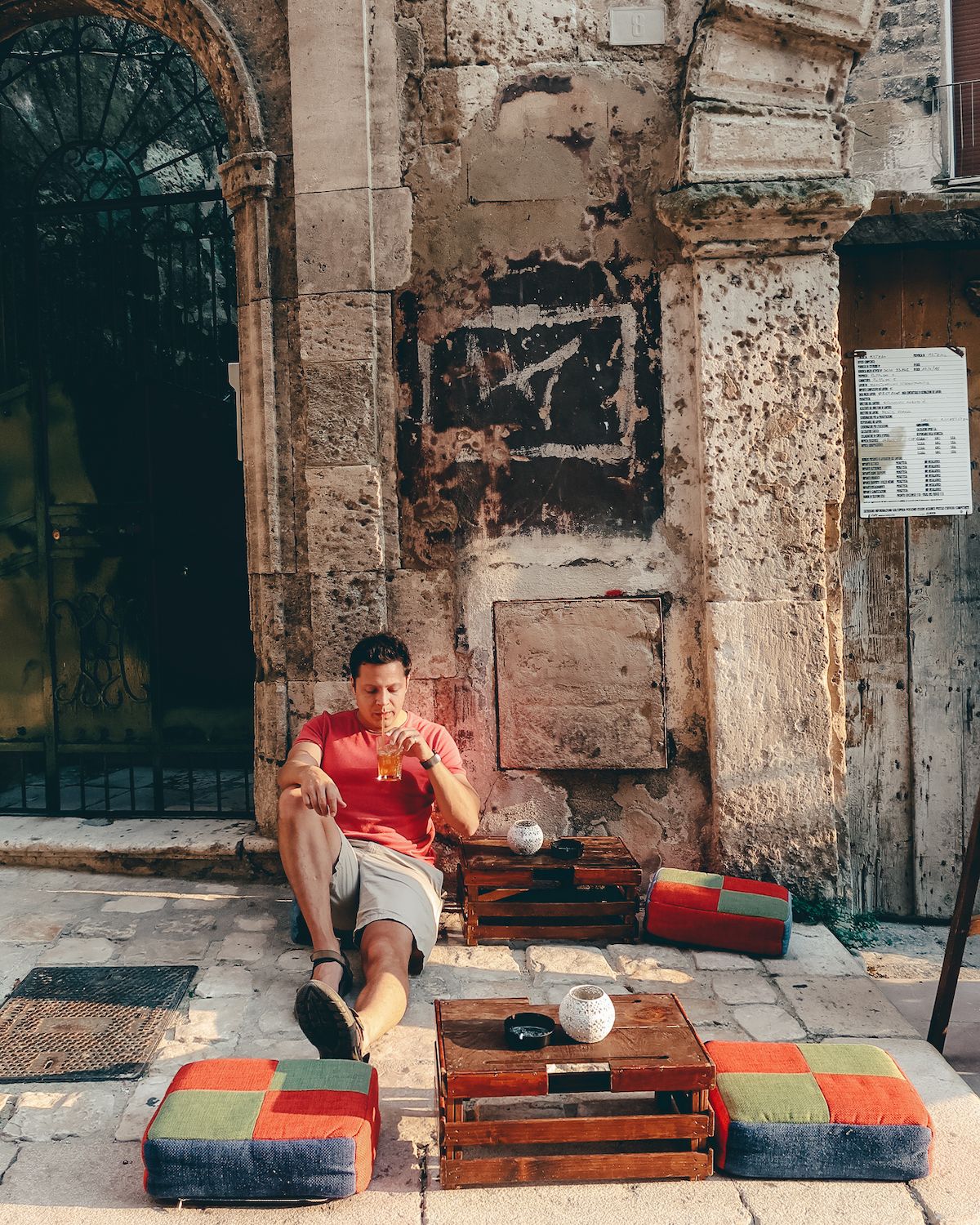 Grab a mojito at Monkey Drink House and sit outside on their pillow seats. It's a great spot for people watching.
Day 2: Explore outside of the ancient city & unwind in your cave dwelling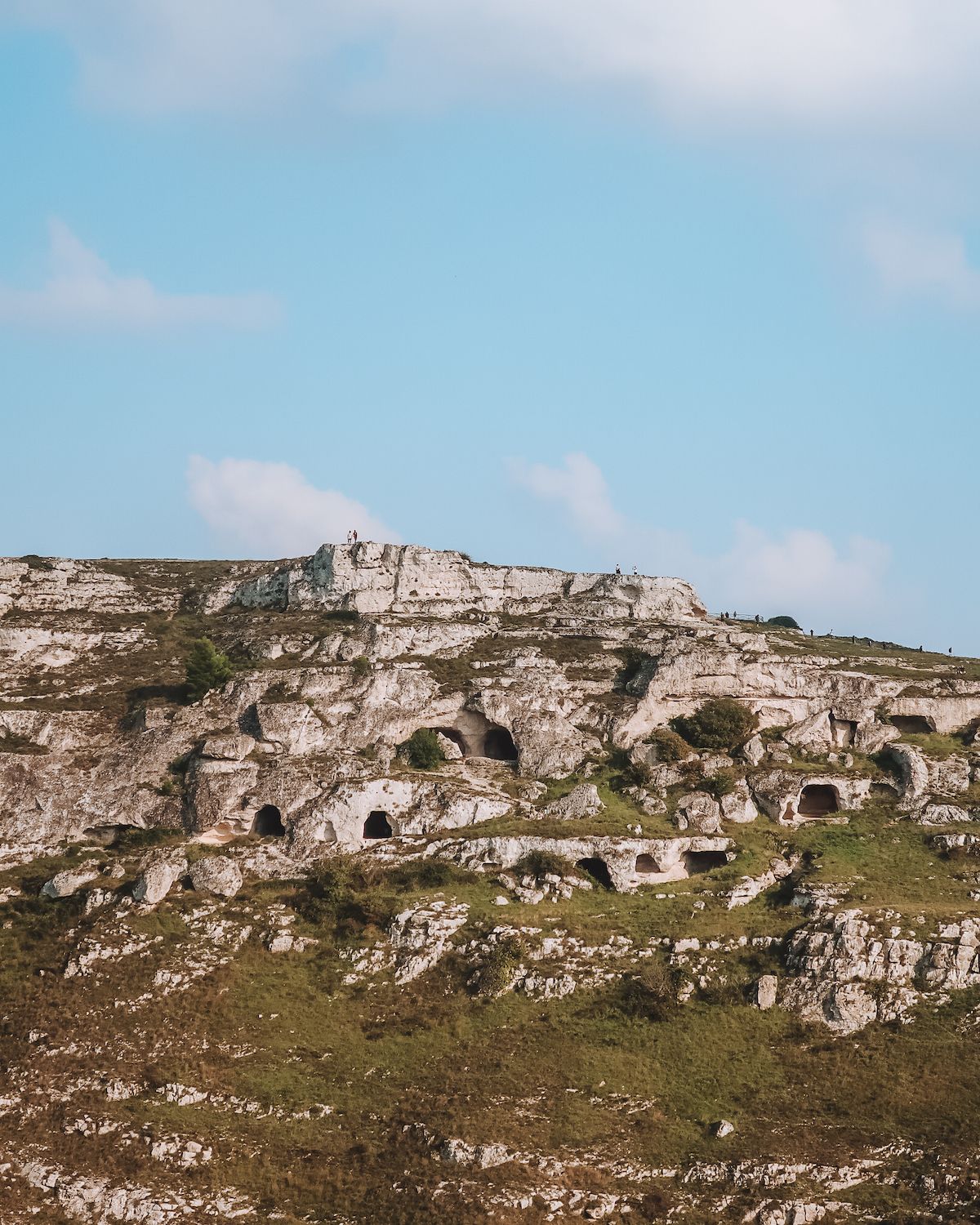 Hike to Palaeolithic caves
Across the La Gravina ravine you will find natural Palaeolithic caves, where Monastic settlements and rock churches were built into the rock. On this side of the ravine, you can get incredible panoramic views of the Sassi from Belvedere di Murgia Timone. It was the location used for the crucification scene in The Passion of the Christ.  
🤠
You could also hire a local guide through GetYourGuide or Viator to take you around Matera.
A local's knowledge is the best way to learn more about the city's history and to discover side streets and spots you wouldn't find yourself. We like how most tours have free cancellation up to 24 hours in advance.
Have a romantic dinner at your cave dwelling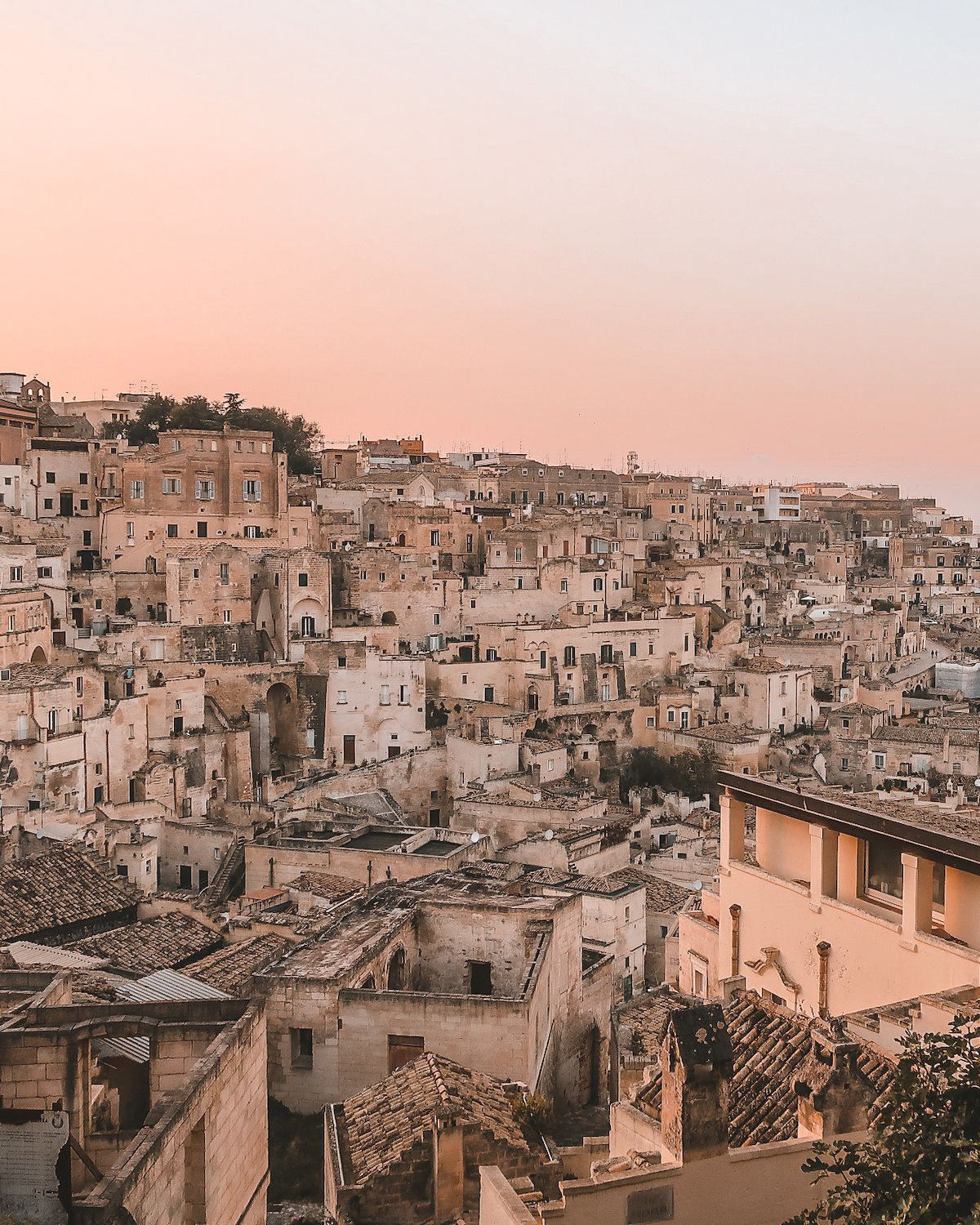 After another day of exploring, walk to a local grocer nearby and buy fresh ingredients to make an Italian dinner back in your cave dwelling. Try to book a stay with a view over the Sassi. It's magical unwinding on your patio with the incredible views surrounding you.
If your room doesn't have a kitchen, consider having a homemade dinner with a local instead.
Afterwards, enjoy some wine back at your patio.
Enjoy your 2 days in Matera!
---
Start planning your trip to Italy
---
See what Matera was like in our Italy vlog:
---
Looking for more travel inspiration? Check out our list of Unique Cultural Travel Experiences to inspire your next trip.
You may also like: